Discover the best things to do in Zanzibar with this guide. From chilling on postcard-worthy beaches to dining in the middle of the ocean (yes, really), this Tanzanian island is a worthy vacay spot.
Sitting just off the coast of Africa, Zanzibar needs to be at the very top of your bucket list. Let me tell you why.
Sure, Zanzibar might look like a dreamy far-off location, but it's far more than just white sand beaches and romantic luxury resorts (not to mention the birthplace of Freddie Mercury).
With its vast array of historical landmarks, incredible foodie spots and a surprisingly lively night scene, you're in for one unforgettable treat when heading to this island.
I'd always dreamt of going to Zanzibar and the reality didn't disappoint. Want my advice? Pairing Tanzania and Zanzibar into one epic vacation is one way to enjoy the classic African Serengeti and a coastal love affair.
With that said, get ready to discover the best things to do in Zanzibar.
Wondering where to stay in Zanzibar? Book a room at the uber-luxe 5-star hotel, Melia Zanzibar for a stylish but comfortable stay on the island.
Top 5 Things to Do in Zanzibar
Explore the Beautifully Historic Stone Town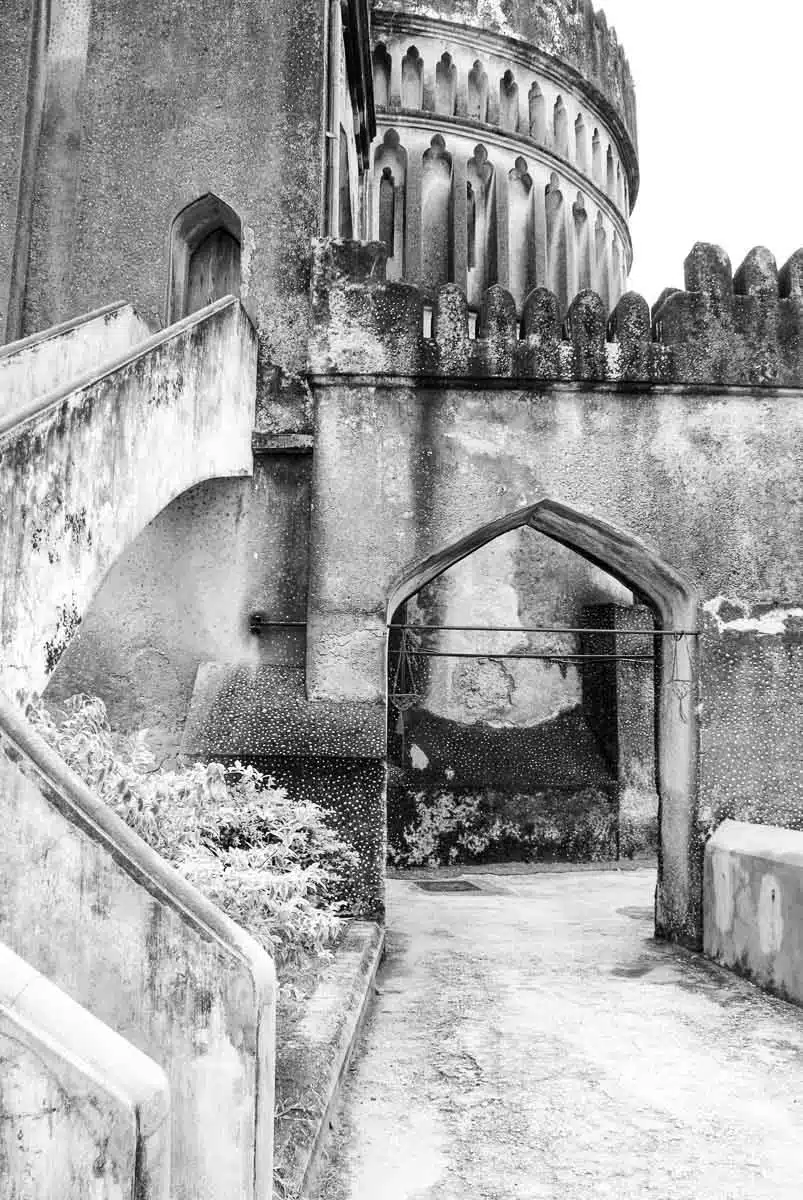 There's no better place to observe the island's history than Zanzibar City's oldest region. Stone Town is an eclectic blend of British, Portuguese, Arabic, Persian, Indian and African traditions.
Explore the winding streets of this historic trade centre and admire its incandescent constructions. See the iconic combination of Gothic and Islamic architecture at the Anglican Cathedral of Christ Church or the House of Wonders.
You'll see the Indian-like doors of Zanzibar throughout Stone Town – make sure your camera is charged; you'll want to take plenty of snaps. Nearby, you can grab a bite to eat at the Darajani Bazaar, or experience the region's unique nighttime buzz at the Forodhani Gardens.
If you're looking for a show amongst epic scenery, watch a play at the Arab Fort. Or learn more about the region's history as a trade centre at the Old Dispensary. The building is stunning, but it's also worth hunting out for the big fig tree near the four-story building.
Top tip: you can see all this and more on an epic walking tour of Stone Town. And trust me, there's plenty more for you to discover.
Sunbathe on Nungwi Beach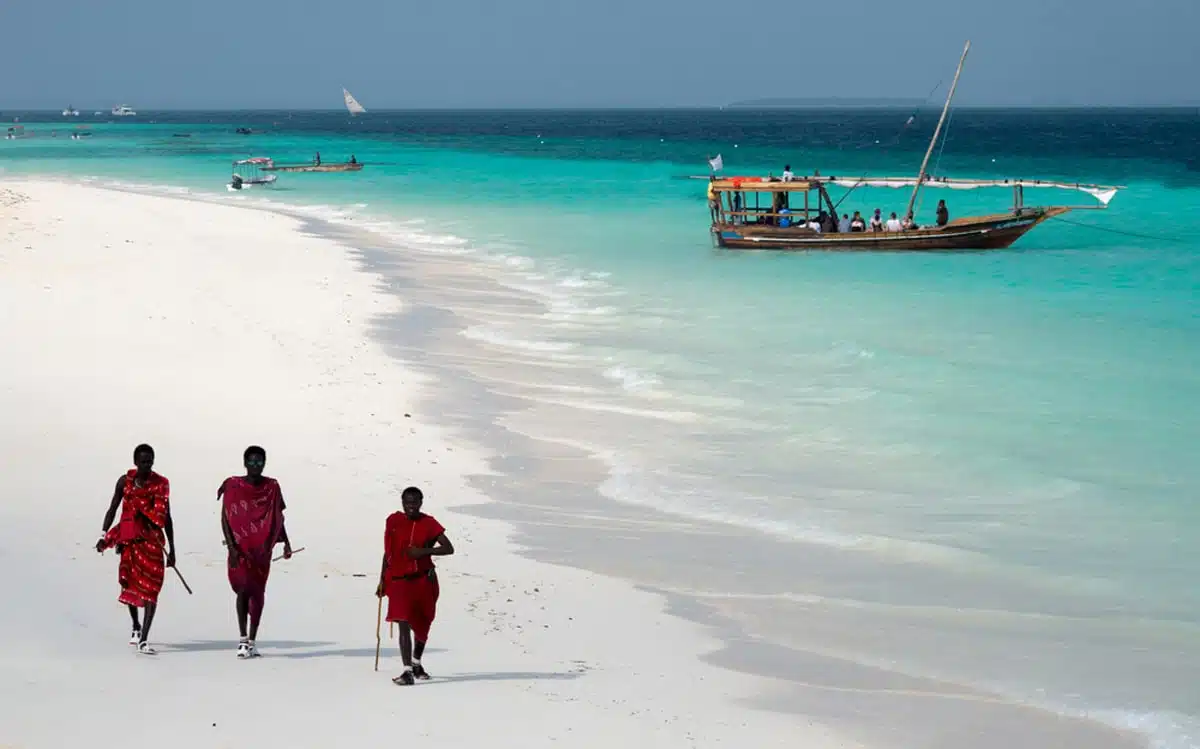 You could say Zanzibar is one of the best places to visit in Africa just for the enigmatic Nungwi Beach. Okay, that may be an exaggeration, but this is one of the top beaches in the world for many reasons.
Let the crystal-clear waters of this beach embrace you with open arms. This coastal oasis wraps around the island's northern tip, so there's plenty of space to spread out and soak up the sun.
Catching some rays here is a no-brainer, but the real party starts once the sunsets. Feel the vibe at the Istanbul Restaurant and Bar, or go for something more low-key on the other side of the beach at Aluna.
From coral reefs teeming colour to the Mnarani Aquarium's hawksbill sea turtle pond, you'll never fall short of natural phenomena at Nungwi. Why not make your time at Nungwi Beach even more special with a village tour and sunset cruise?
Head Out on a Spice Farm Tour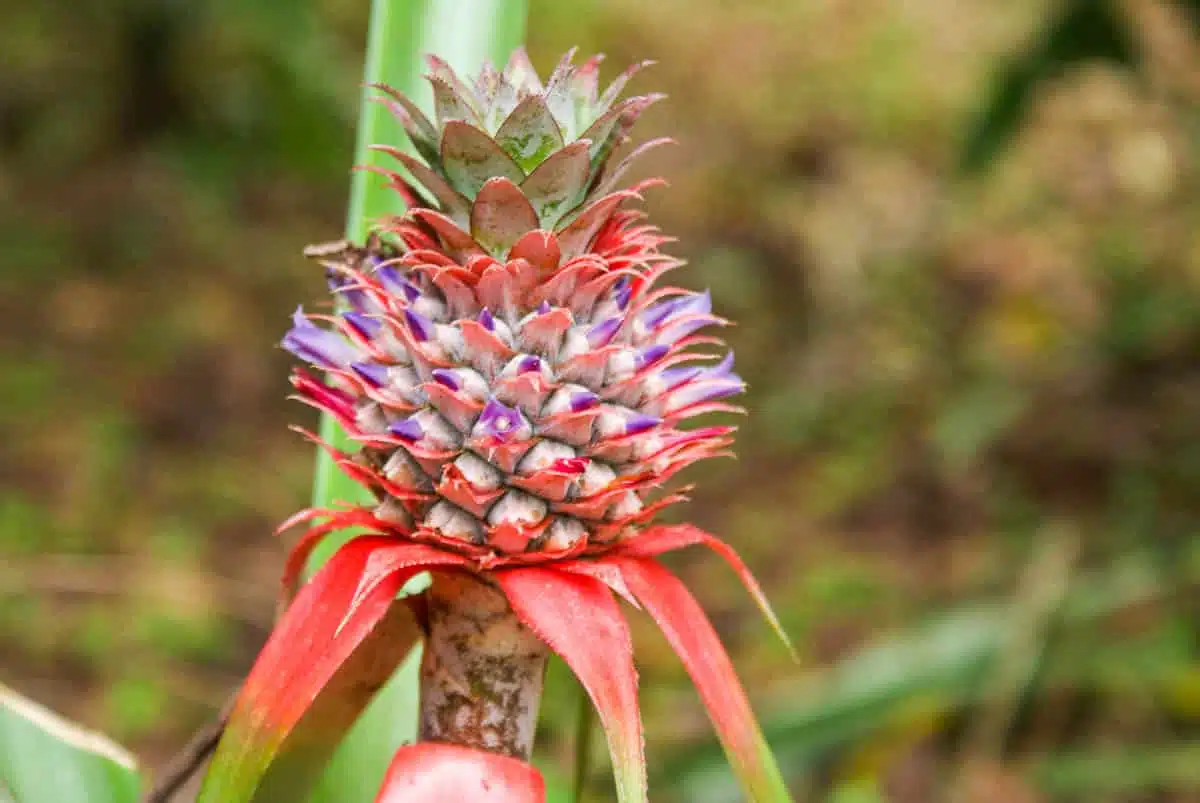 Zanzibar and spices go hand in hand, so why not make the most of this epic opportunity and join a spice farm tour? From clove to cinnamon and nutmeg to black pepper, Zanzibar has a rich history of producing some of the best spices in the world.
The spice trade largely dates back to the 16th century, when Portuguese traders set up some of the first spice farms on the island. Although there are plenty of farms to explore, each offering a diverse range of spices to discover, the Siso Spice Farm is one of the best to visit.
You can discover everything from the plants' appearance to how they harvest the spices. It's a fully immersive experience, as you also get a chance to taste the fruits of the island — which are also grown on the farms.
Discover Jozani National Park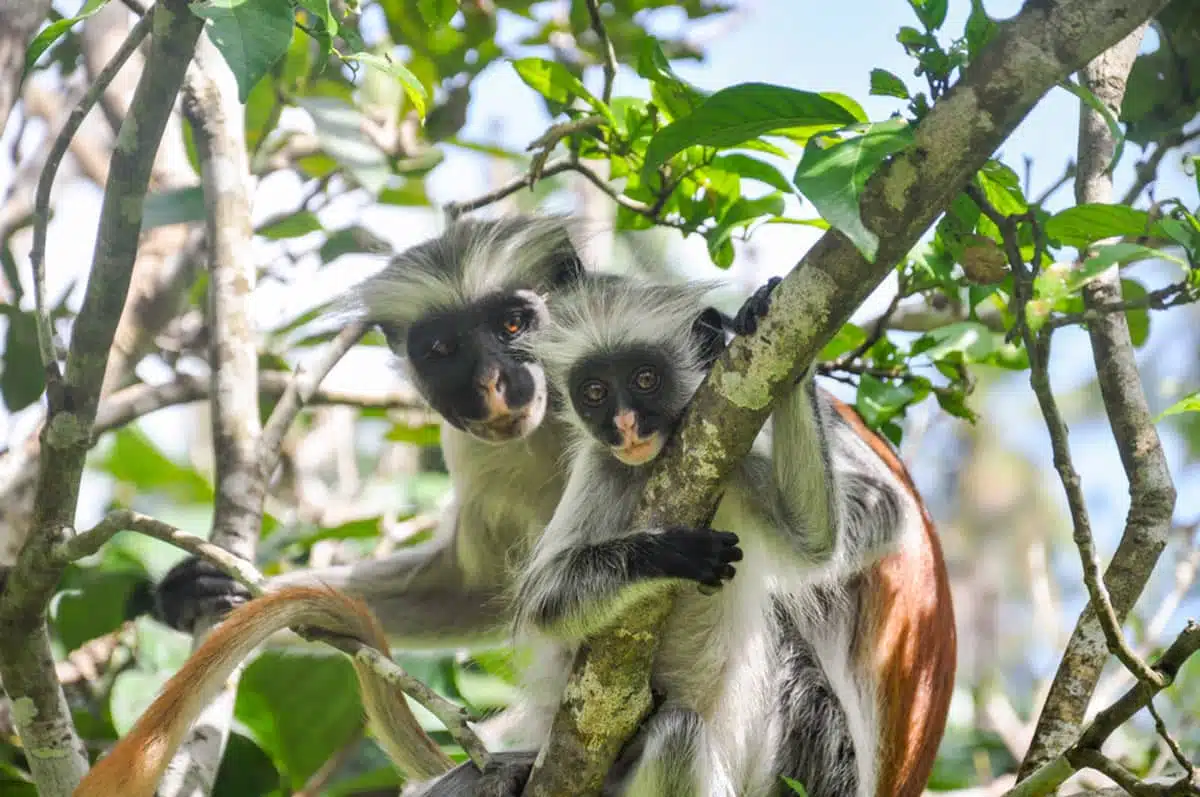 Being the only national park in Zanzibar, exploring Jozani needs to be at the top of your bucket list. This spot protects the important mangroves of Chwaka Bay and the island's largest area of indigenous forest.
So it's fair to say Jozani National Park is a pretty crucial part of the island's ecosystem, and its abundance of wildlife will make this as clear as day. Discover the indigenous red colobus as they swing from tree to tree. Or admire the diverse array of fish amongst Chwaka's coral reefs.
These natural beauties include leaf fish, octopuses, and seahorses, while dolphins also regularly visit these safe waters. The mangroves also have boardwalks, so you can explore this lush ecosystem without damaging it.
Eat Your Way Around the Forodhani Night Market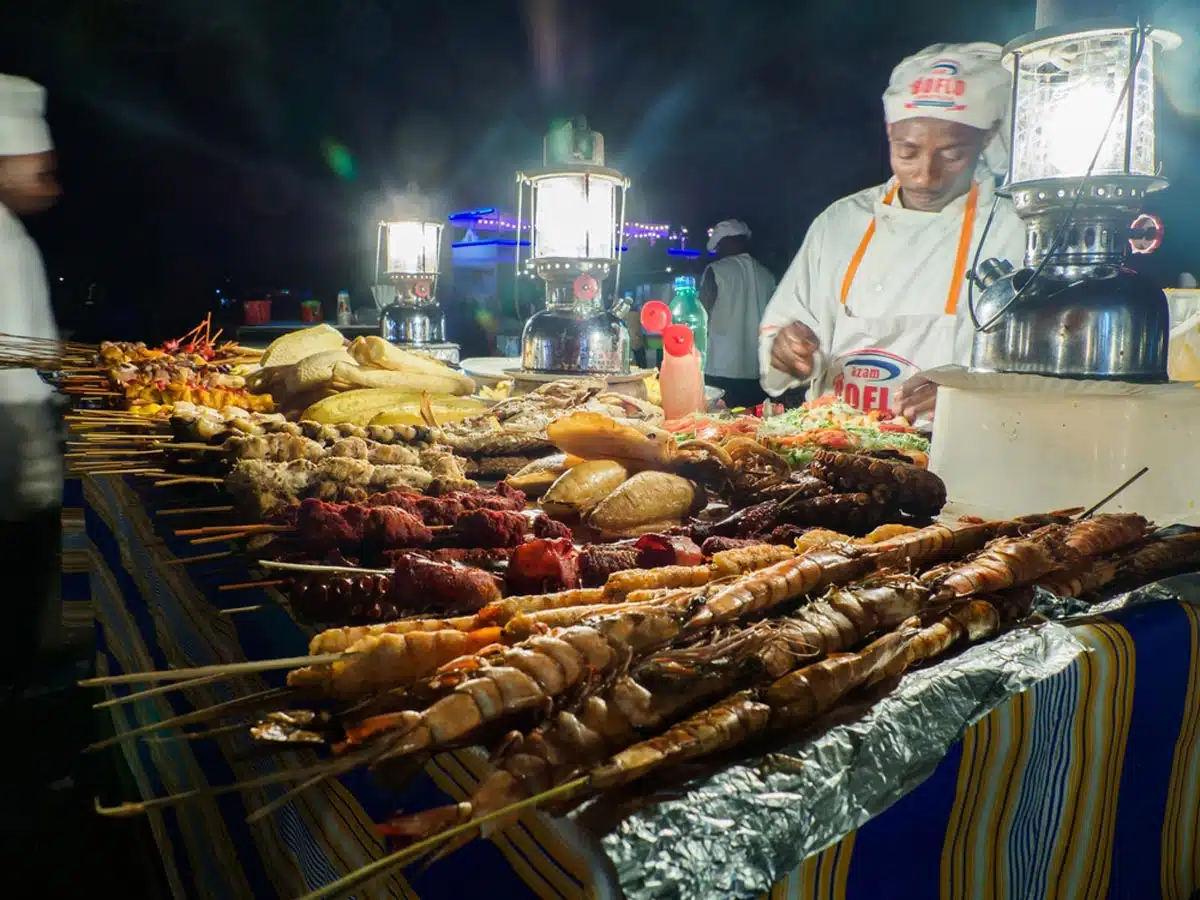 If there's one place you need to hit up in Zanzibar, it's the Forodhani Gardens night market. Trust me – it will not disappoint.
While this eating extravaganza usually starts around 5 pm, I've always found that it's best to get there early. That way, you can admire the sunset and have some time to explore the gardens when the nighttime craze begins.
Dig into barbequed meats or fresh (caught that day) fish. The most famous meal is the Zanzibar pizza, with an unusual combination of fillings wrapped in fried dough. Don't knock it 'til you've tried it.
It's also the cultural melting pot of far and wide flavours, from Arabic delights to Indian flavours. You are on the Spice Islands, after all. Discover the best bits of Forodhani's Night Market on this guided food tour.
Top Tip: If you go alone, take plenty of Tanzanian Shillings and remember to barter your way down to a better price.
Brilliant Things to See & Do in Zanzibar
Dine in the Middle of the Ocean at The Rock
Did somebody say they want a dining experience in the middle of the ocean? I know it sounds a bit crazy, but that's exactly what you'll get at The Rock, resting on the Indian Ocean near Michamvi.
This is a fairly pricey meal, but why not go all out, especially when food in Zanzibar is generally really affordable? Start with a short boat ride to this restaurant that seemingly floats in the water.
The menu is filled with everything from Swahili-style chicken skewers to catch-of-the-day fish. And why not end the day with a Tanzanian-style tiramisu?
Complete the full experience as you pair your food with the gorgeous views of the Indian Ocean.
Admire Paje Beach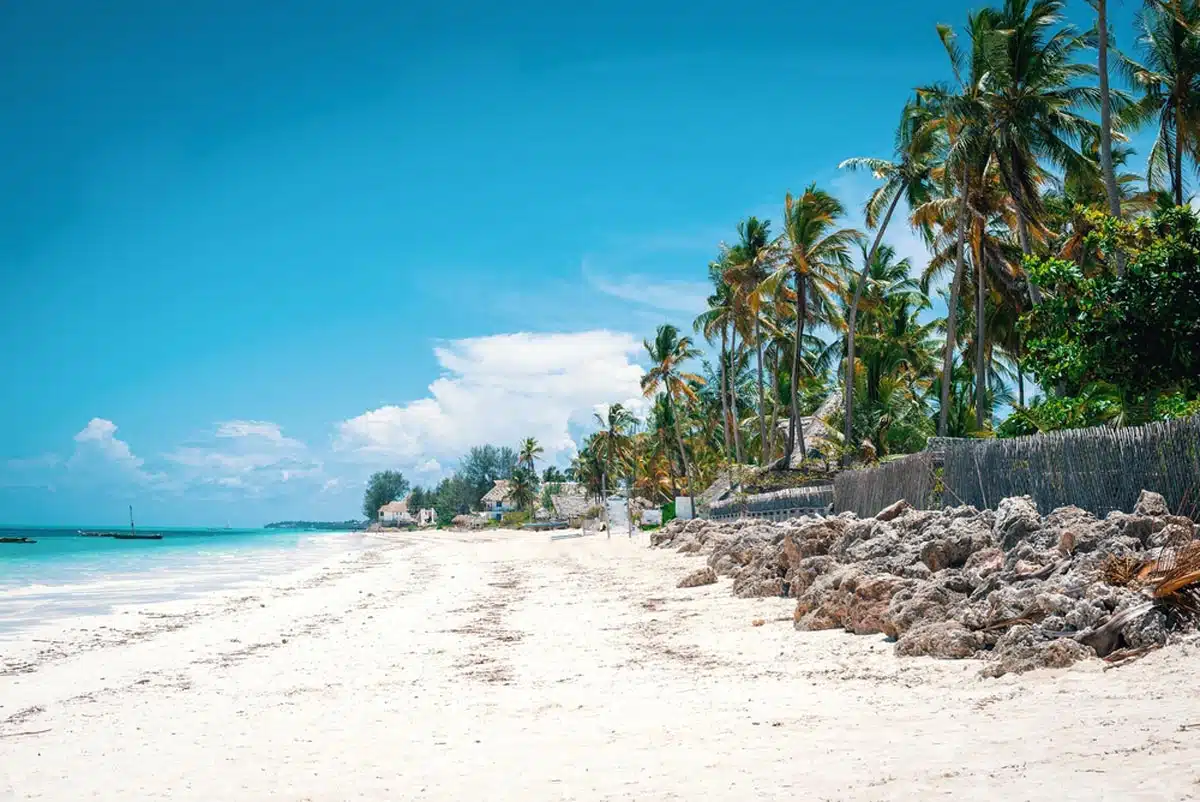 Resting along the eastern coast of Zanzibar, Paje Beach has the perfect white sand ratio to glorious water calling out your name. This may be one of the best places to visit in Zanzibar for romantics. And with a vast array of luxurious resorts, it's also a fantastic water sports stop.
Everything from scuba diving to kite surfing is up for grabs at this 12.4-mile-long beach. You can see everything from moray eels to giant starfish living in the water below, while B4 Kitesurf Zanzibar offers lessons for first-time surfers.
And that's not all, as fantastic restaurants and nightclubs line this soft sand paradise, such as Mr Kahawa Café and the Why Not Club. Here's where to hit up for a fun night out in Zanzibar.
Learn About Zanzibar's Dark Past at Changuu Island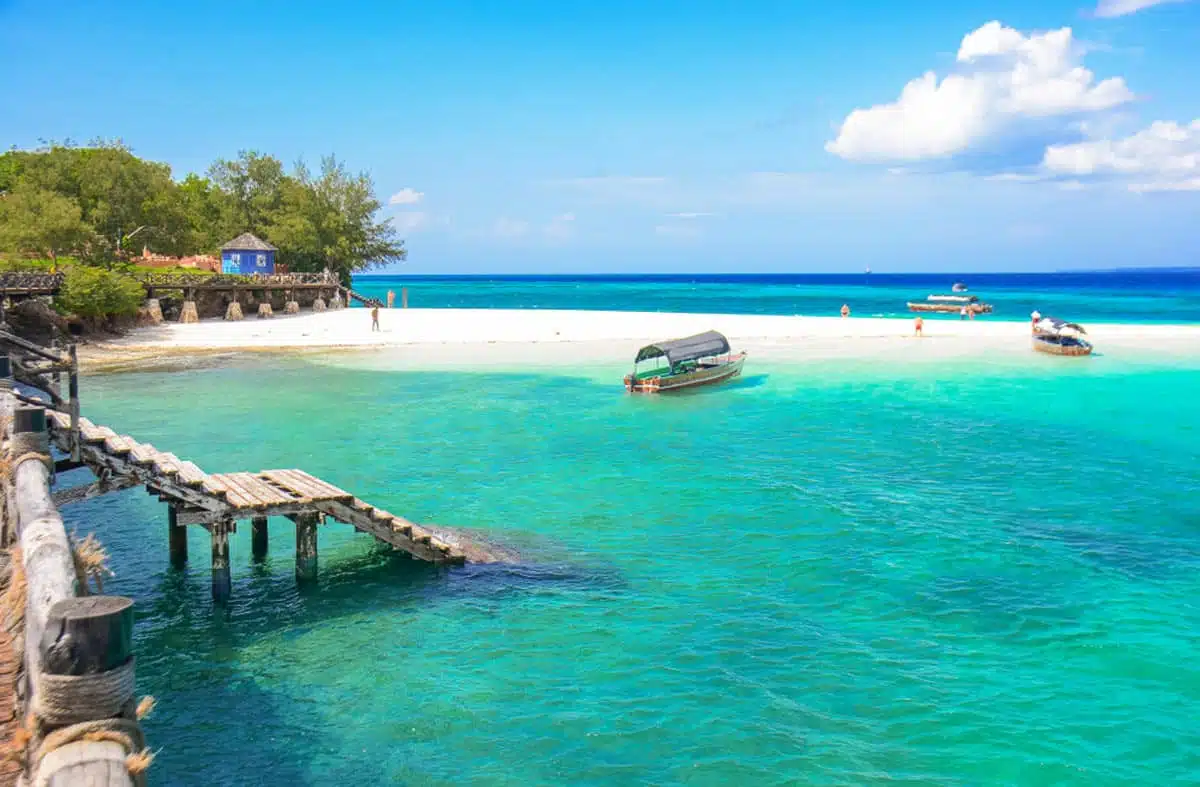 Changuu Island — or Prison Island — is a historically rich part of the Tanzanian Archipelago and an absolute must-see. Throughout the 1860s, this small island 3.4 miles northwest of Stone Town was a prison for enslaved people.
The small groups of colonial buildings still hold the tragic history of this island's past. But since the Zanzibar revolution of 1964, the island has become a place that welcomes everyone.
You'll also find endangered Aldabra tortoises wandering throughout the island, while the picturesque beaches are ideal for a sunset walk.
Top tip: get the most bang for your buck on this epic Prison Island day trip. It won't disappoint.
Soak Up the Sunset at Kendwa Beach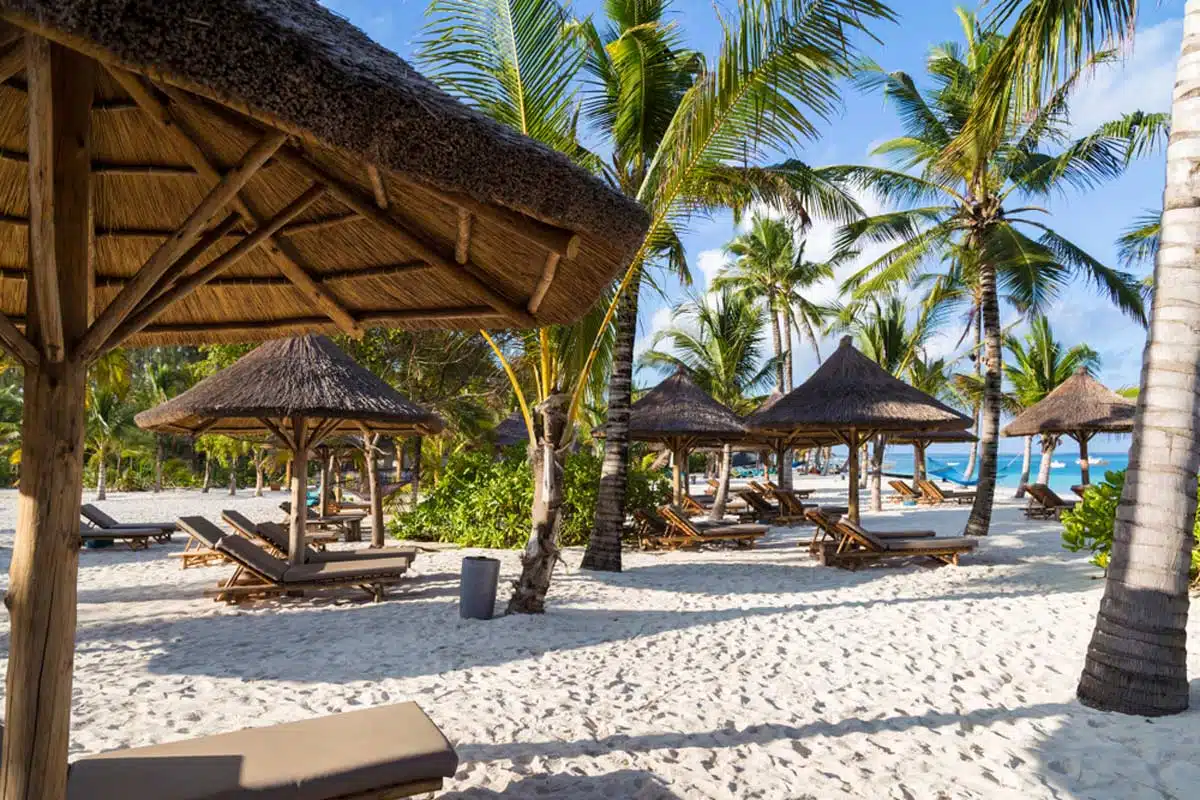 Allow a tapestry of colour to lighten up your day at Kendwa Beach – this west-facing beach offers one of the best sunsets in the world.
The Starfish Heaven Nature Preserve is in tranquil waters near the soft sand beach. And the Kendwa Seafood Market is the perfect place to get fresh produce for a killer dinner.
If you don't want to eat in, Essence serves some classic Zanzibari cuisine with fantastic sunset views over the Indian Ocean. The fun continues, though, as Kendwa Beach is also one of the best places to join a parasailing experience.
After all, who doesn't want to take to the sky as the sun paints the landscape in a myriad of colours?
Enjoy a Scuba Extravaganza at Mnemba Island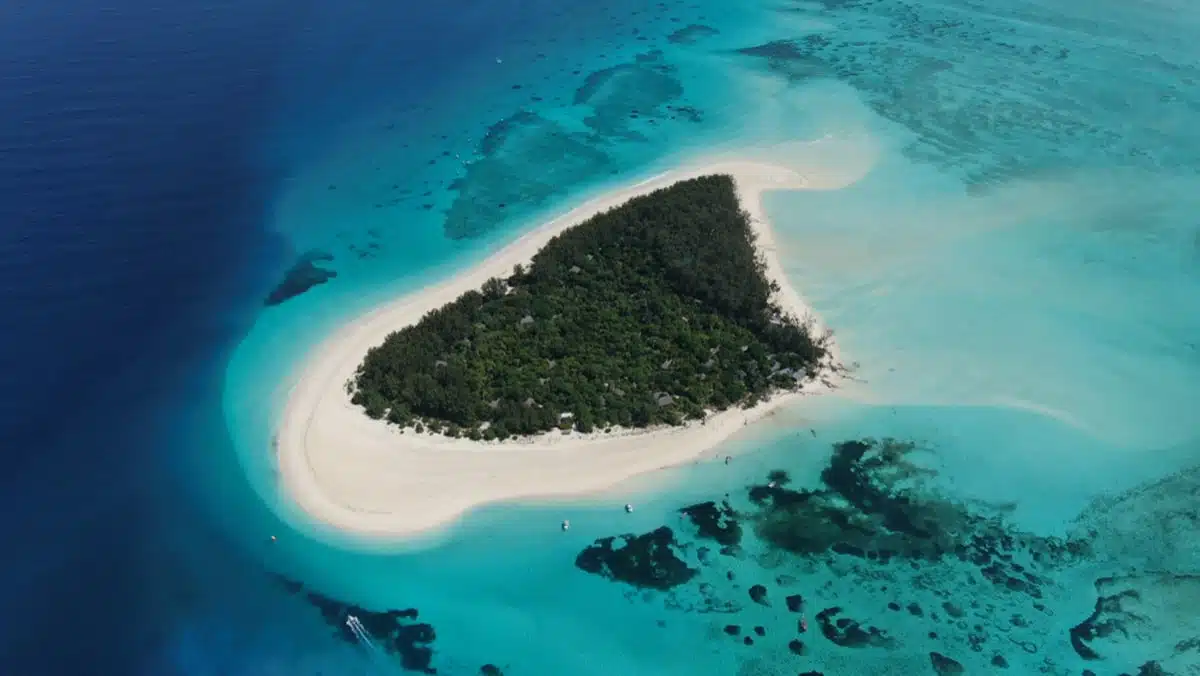 The answer is straightforward if you're wondering where to go in Zanzibar for the best snorkelling experience. It has to be Mnemba Island, which is a short 20-minute boat ride from Muyuni Pier.
There's only one place to stay on the island — AndBeyond Mnemba Island —but you're not here for the accommodation. On a Mnemba snorkelling tour, you'll have the chance to admire some truly unique wildlife.
Watch the mighty barracuda and array of turtle species swim through the coral reefs below. Yellow snappers also frequent these waters and, if you're lucky, dolphins may even show up.
Visit the Palace Museum and House of Wonders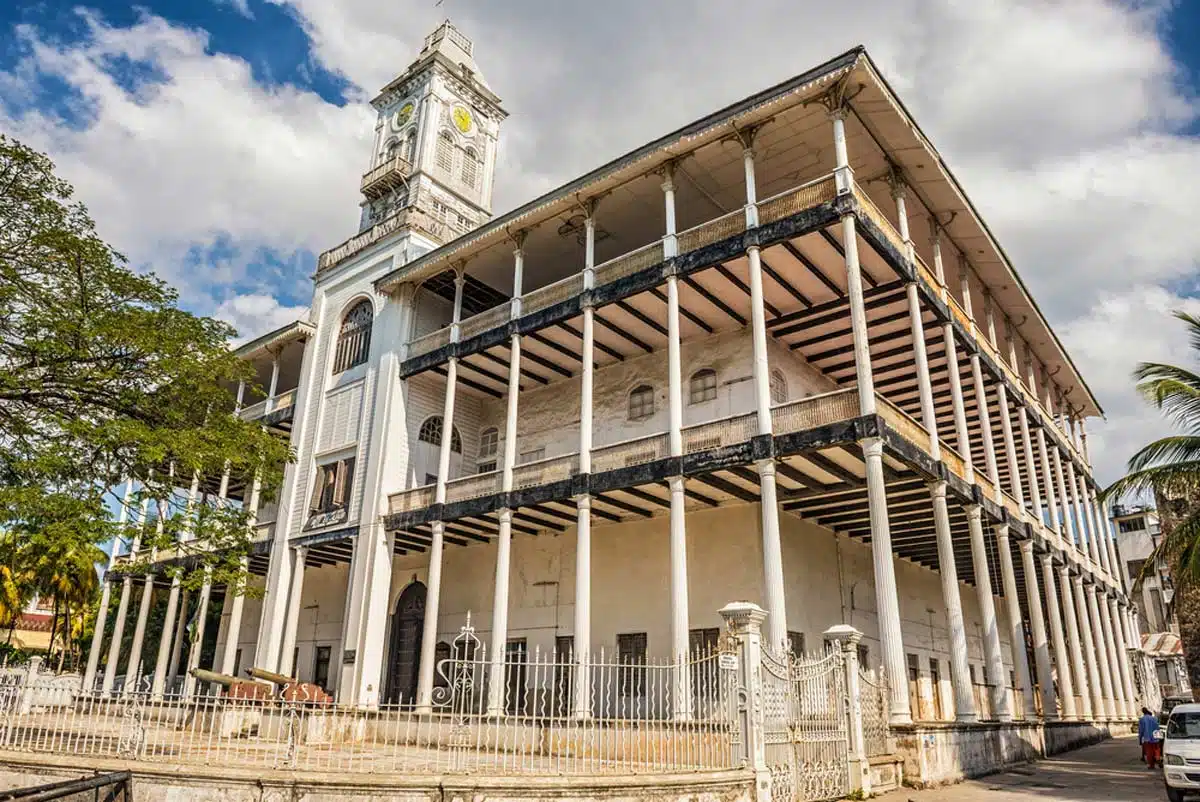 If you're one for architectural intrigue, look no further than the iconic Palace Museum and House of Wonders. Since the late 1890s, the Palace Museum has been a mainstay in Zanzibar and signifies the rule of a Sultan over this island destination.
This three-story building still has all the classic possessions of the Sultans of the past, from banquet tables to personal water closets. The Merion white walls are also still in fantastic condition throughout the building, and if you step outside, you can see some of the old Sultan tombs.
The entrance fee is only $5 per person and includes a tour guide, making it one of the cheap things to do in Zanzibar for those on a budget.
The nearby House of Wonders (currently closed) is another place to visit to discover some of Zanzibar's long and varied history – it was first occupied by the Sultan and his harem but, in 1911, was transformed into a British government building. And since then it has even been a school and cultural space.
Note: House of Wonders is currently closed, with plans to reopen in the near future.
Explore the Darajani Market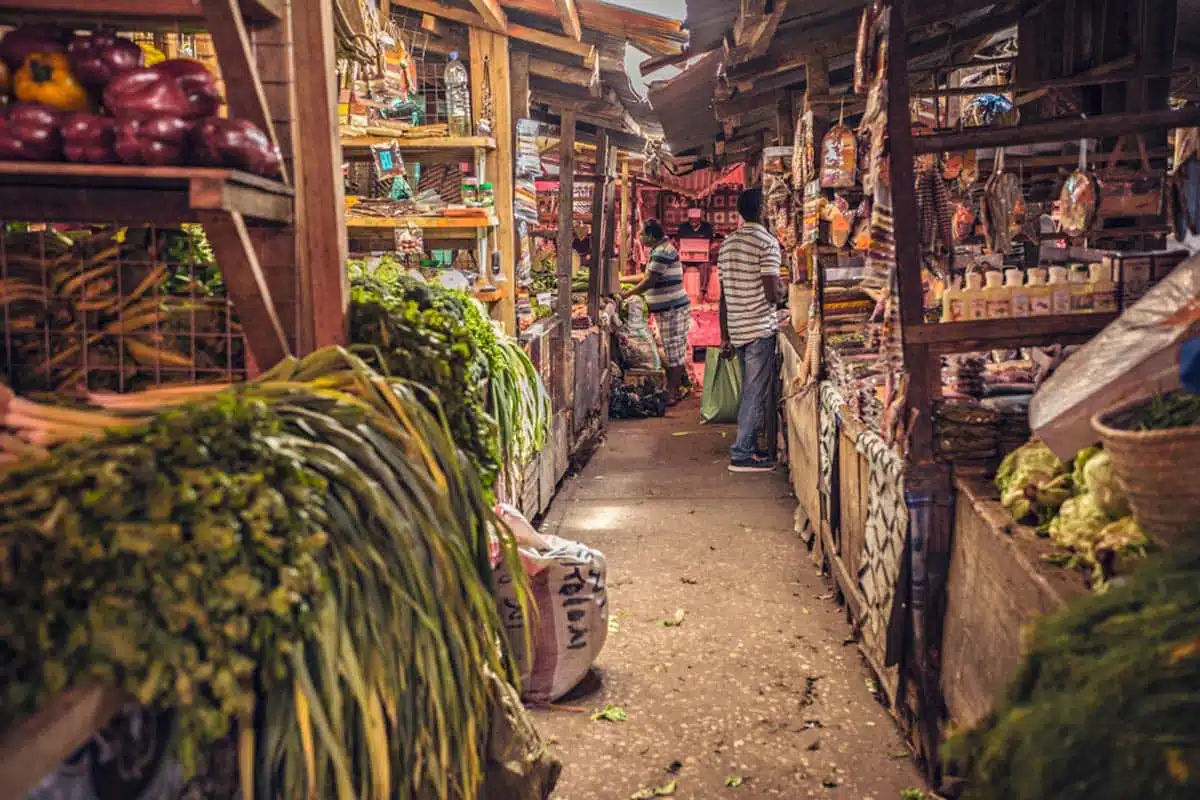 For a real taste of Zanzibar culture, head to Darajani Street and experience a bazaar like no other. It's also hard to miss as the narrow streets suddenly open to a vast space of fragrant spice stalls, tasty food vendors and traditional clothing shops.
When you enter the market — a stone building made in 1905 — you'll find a plethora of fresh food stalls and handicrafts. You don't have to buy these, but simply admiring the craftsmanship of the Zanzibari hats (kofia) is a must at this eclectic market.
While the freshly baked bread will entice your senses, don't miss trying out some classic Zanzibari dates from one of the many stalls at the market.
Unique Things to See & Do in Zanzibar: Hidden Gems That Are Off the Beaten Track
Visit the Turtle Sanctuary
Turtles are common in Zanzibar, so why not join a turtle sanctuary tour and learn about the majestic creatures' preservation? It may come as no surprise, but Nungwi has one of the best turtle sanctuaries on the island, at the Mnarani Marine Turtle Sanctuary Lagoon.
Carers use this pristine body of water to help nurture ill and injured turtles back to full health, after which they go back into the Indian Ocean. It's not every day you can say you've swam with turtles, but this sanctuary offers you just that.
You'll also get the chance to help feed these beautiful creatures and learn more about their ties to the tranquil waters of Zanzibar.
Go on a Dhow Sailing Cruise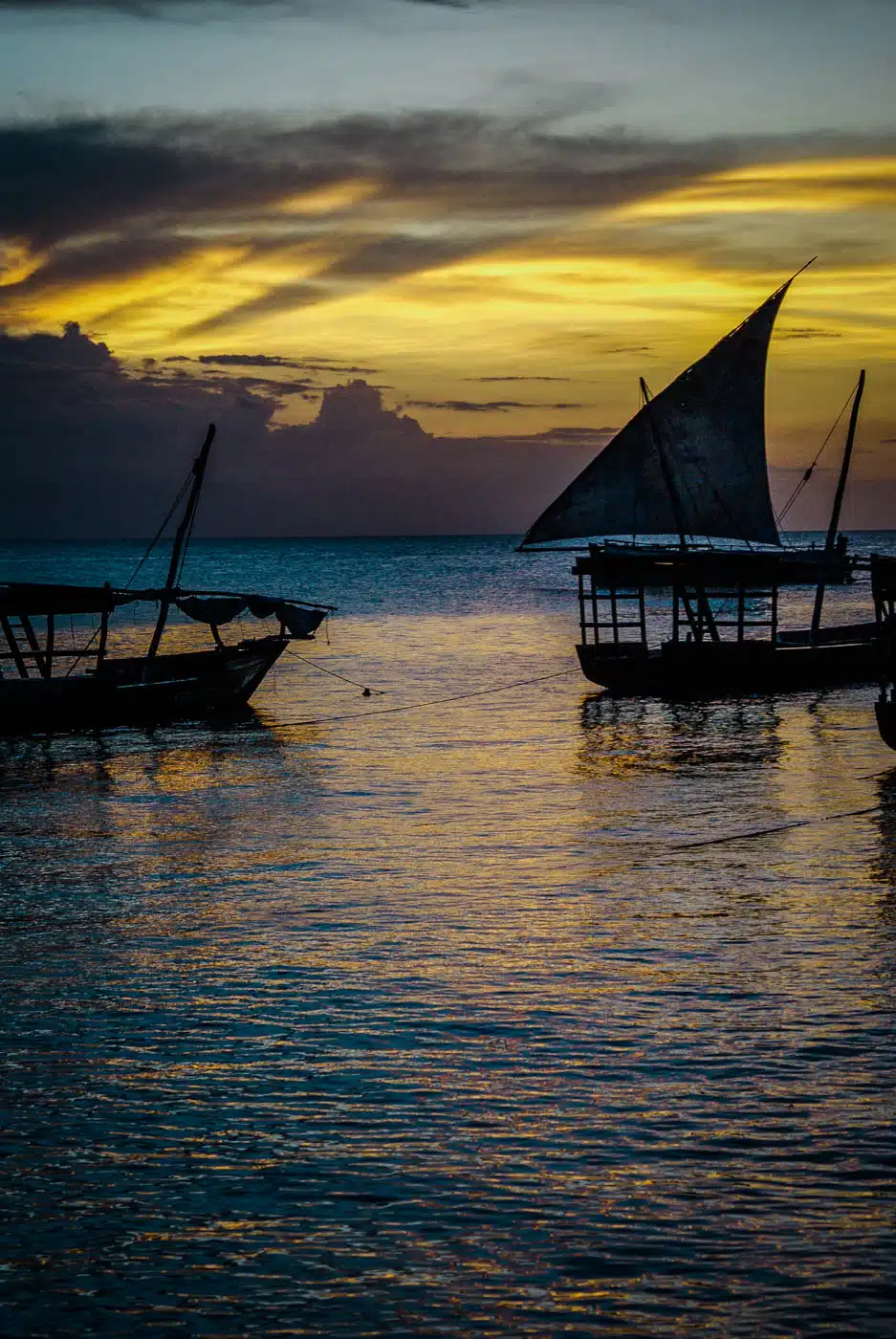 You'll see plenty of these little boats floating along the ocean throughout Zanzibar, so why not jump aboard one? That's right. A dhow cruise is a perfect way to explore Zanzibar's coastal regions and better understand this island's fishing culture.
Sure, watching the triangular sail of these boats sail along the waters is fun, but being on one of these boats is unbeatable.
Top tip: if you join this dhow sailing tour, you'll get the chance to explore lesser-known destinations like Quail Island. You can also indulge in a classic Zanzibari barbeque.
Enjoy an Authentic Zanzibar Coffee Experience
Nothing beats the fresh aroma of roasted Utengule coffee, and there's no better place to sip on the best brews than Zanzibar. These coffee houses are downright delectable.
While just about every coffee shop is fantastic, the Zanzibar Coffee House at the centre of Stone Town is the perfect destination for your cup of Joe. The classic Arabic architecture is beautiful (and well worth a few snaps for the 'Gram) while the 360° views of Mkunazini sets the stage.
Swim Through the Kuza Caves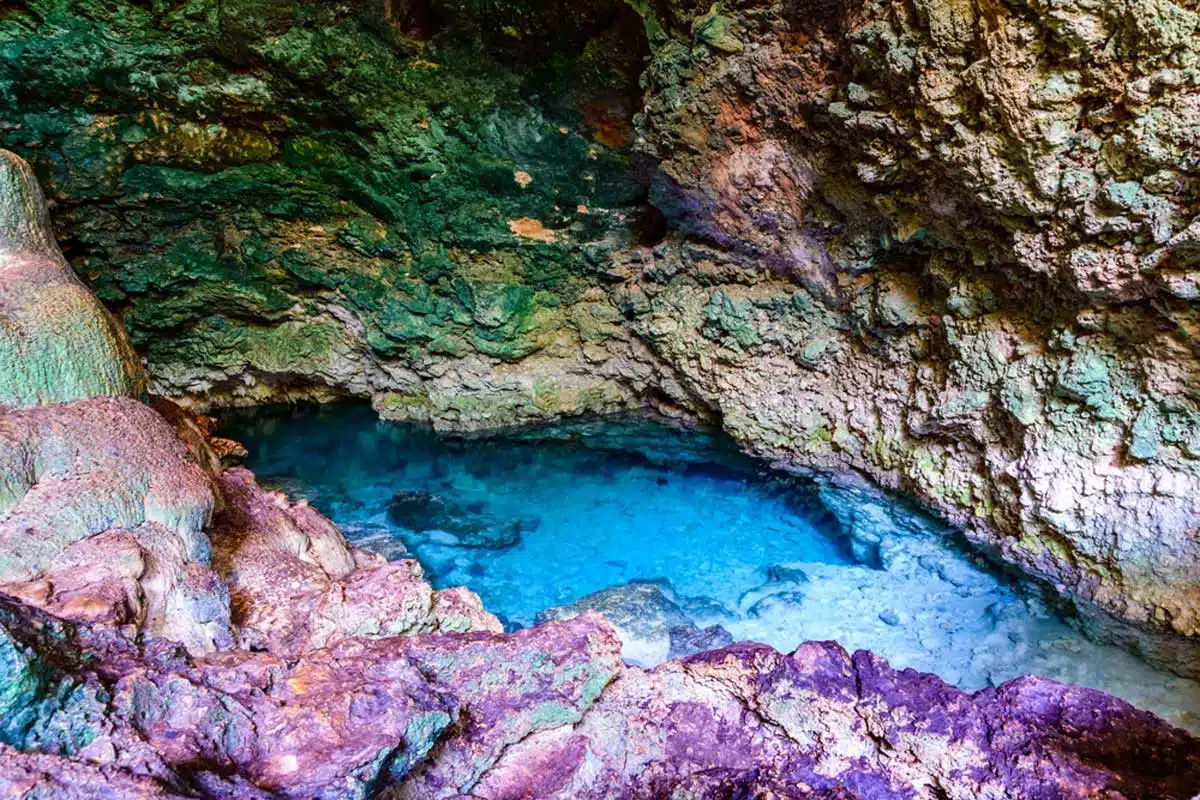 The Kuza Caves are one of the best-kept secrets in Zanzibar. It's a region teeming with history, as you'll discover artefacts and traditional spaces within the caves.
It also offers picture-perfect swimming pools, with mineral heating water that gives this place a magical effect. When you're not floating through the ancient limestone caves, you can visit a traditional drumming experience by the local community.
Experience a Show at the Arab Fort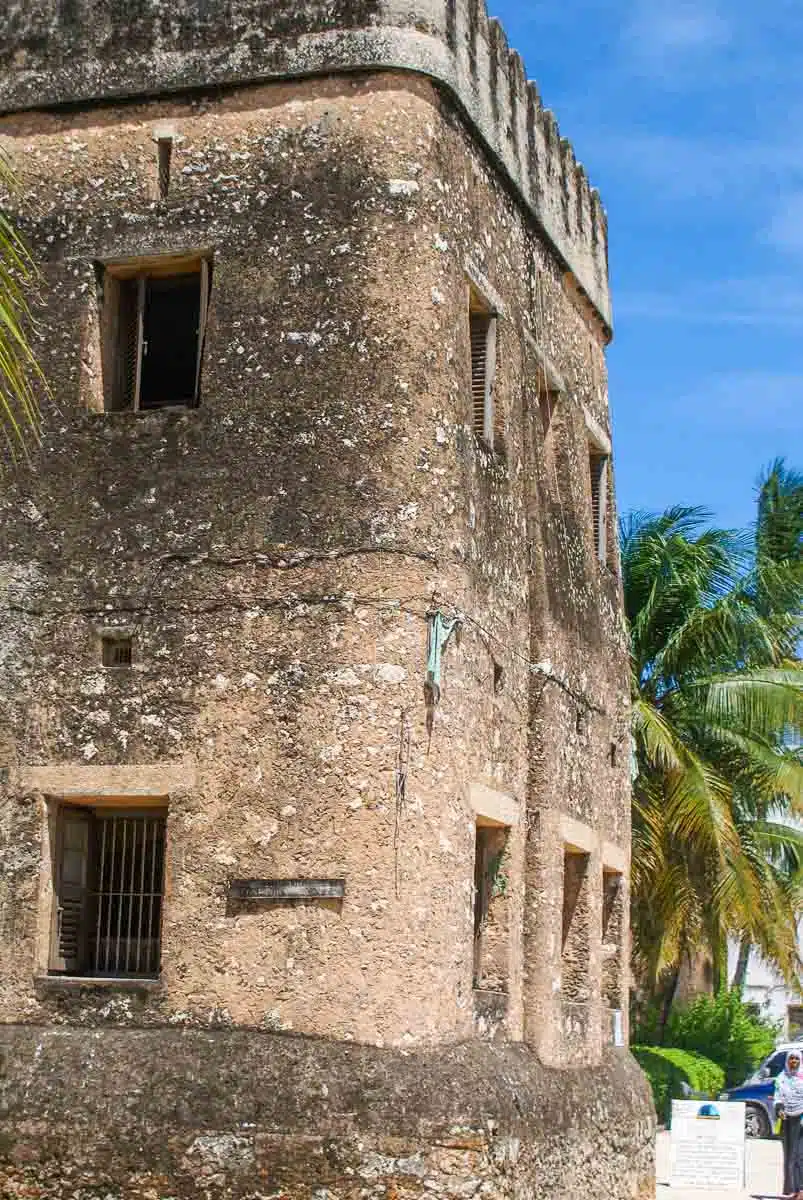 If you're looking for things to do in Zanzibar at night, look no further than the culturally rich amphitheatre at the Arab Fort. Sitting across from the House of Wonders and People's Palace Museum, this vibey spot has your nighttime activities on lock.
Head here for a whole host of exciting open-air music and dance performances at this historic 17th-century building.
If you visit in July, pop into the Arab Fort and enjoy the Zanzibar International Film Festival. And if you're there in February, join the Sauti Za Busara music festival for the best African-inspired experience ever.
Things to do in Zanzibar: Practical Tips for Your Trip
Where Should I Stay in Zanzibar?
Z-Lodge Zanzibar (Mid-Range)
Affordability and luxury are the aims of the game at the 5-star Z-Lodge Hotel in Kiwengwa. With the beach practically at your doorstep and airy beach villas, you're in for a real treat on the island's east coast. Better yet, their airport shuttle service helps you kick off your trip in style.
Melia Zanzibar (Luxury)
You won't find better accommodation than at Melia Zanzibar, with a massive infinity pool that seamlessly blends in with the ocean beyond. This all-inclusive oasis will soon become a mainstay on your holiday travel plans, especially with the fantastic Spices Restaurant offering up tasty treats.
Recommended Tours for Epic Zanzibar Activities
Things to do in Zanzibar: Map
Things to do in Zanzibar: Discover More Africa Travel Guides
Love this? Save and Share on Pinterest!