Discover the top places to visit in Africa with this handy guide. From Cape Town to Cairo, and everywhere in between.
Guys, it's time to talk about Africa.
The African continent is home to some of the most exquisite destinations, and at an area of 11.6 million square miles, Africa has so much to offer holidaymakers. Everything from game parks to towering mountains and beautiful beach islands. Yes, really.
It's also one of the most overlooked continents when it comes to travel outside of safari holidays or a few select destinations like Cape Town – and I think that's a huge shame.
Rather than thinking of "Africa" as some homogenous thing, think of it as a tapestry of cultures and landscapes – a million different possibilities, thousands of languages and 54 nations bounded by a single landmass (plus some islands).
That said, the continent is vast, and from a beginner's perspective, it can be overwhelming to choose where to go in Africa on holiday. Read on to discover the best places to visit in Africa that you should have on your radar.
Best Places to Visit in Africa
Marrakesh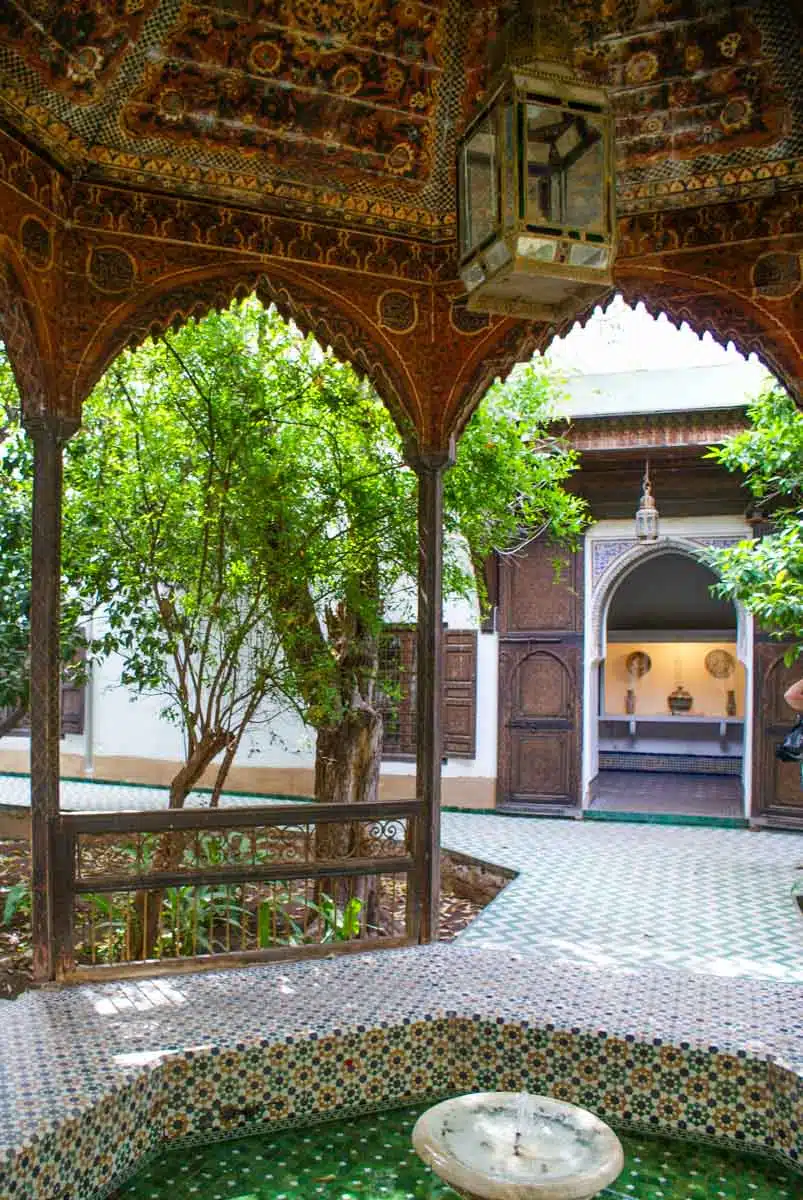 Let me start off this guide with one of my favourite African destinations: Marrakesh. In the west of Morocco lies its vibrant capital.
Within Marrakesh's beautiful terracotta walls, you'll find many things to do. From admiring the ornate architecture of the Koutoubia Mosque to strolling around the lush Majorelle Gardens. Not to mention you can explore the energetic souks and picture-perfect riads that dot the city.
Beyond this, Marrakesh is genuinely the best place to visit in Africa for interior design and architecture lovers. This is no more true than at the Bahia Palace, with its stunning zellige tiles and articulately-made iron features.
See why I think it's one of the best places to visit in Africa?
Read Next: An Epic 7-Day Morocco Itinerary
Etosha National Park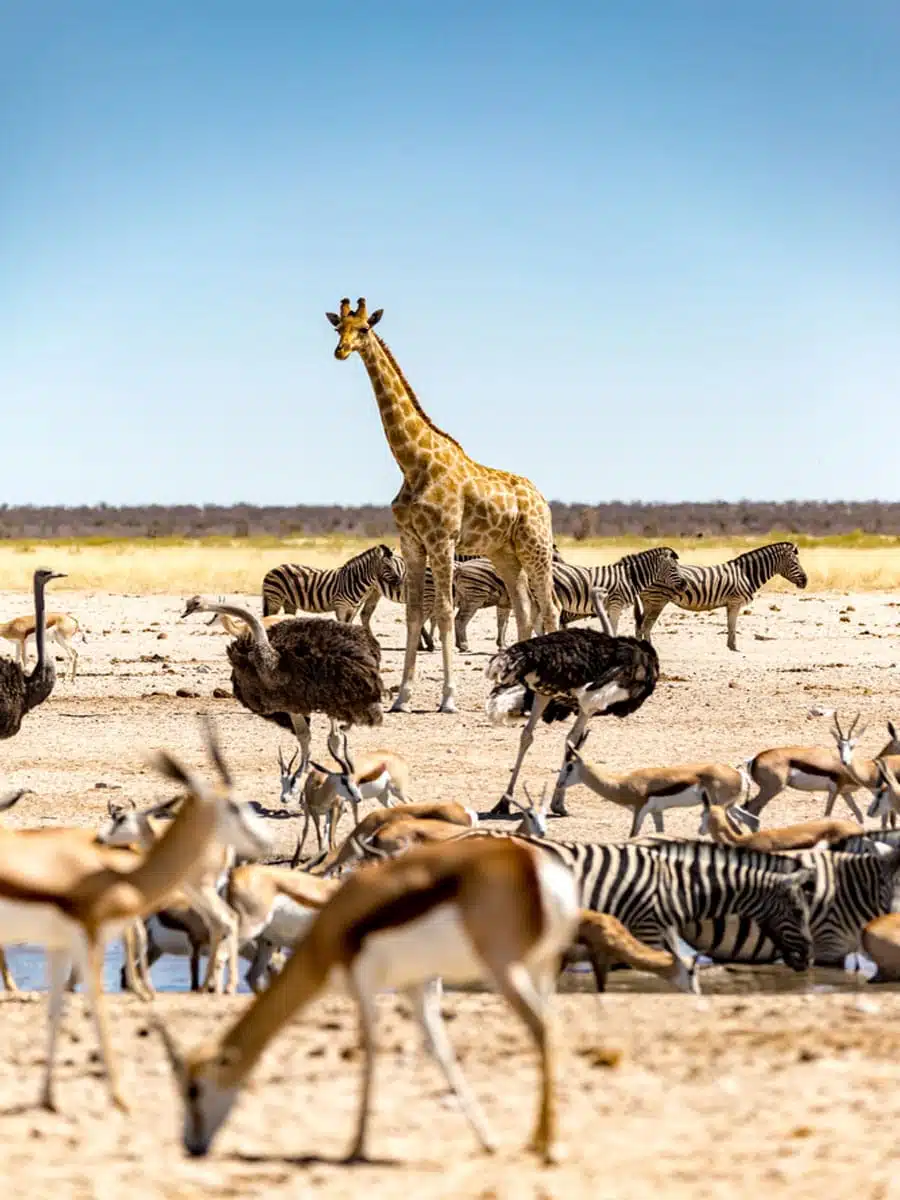 When I mention Africa, I guarantee that incredible wildlife in its sprawling national parks comes to your mind, right? Well, Etosha National Park in Namibia is one of the best places to spot some of these wild animals.
This is one of the largest game parks in Africa and stretches over 220 miles. It's a popular safari destination on the continent, as you can spot over 114 mammals and around 340 birds at one of the 80 watering holes in the park.
You'll be able to spot all kinds of animals here, such as elephants, lions, giraffes, and zebras, on game drives. This fully-adaptable game drive is a brilliant option for those looking to get out in the reserve as it includes an expert guide and hotel pick-ups and drop-offs.
The Seychelles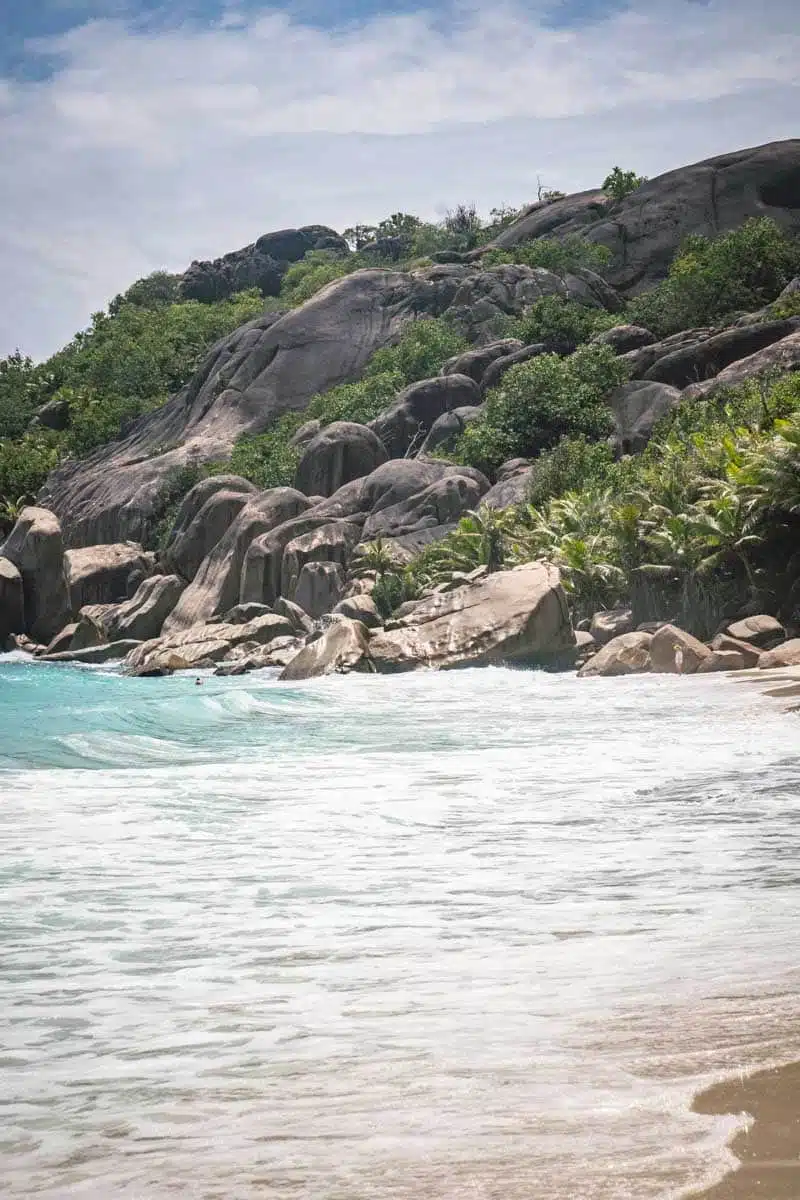 Long time readers of The Discoveries Of will know just how much I love the Seychelles – there was no way I was going to miss this gem out.
Just off the eastern coast of Africa is the stunning archipelago of the Seychelles in the Indian Ocean. There are so many luxury hotels that it's often a challenge to decide where you want to stay (now, that's a problem I don't mind having). No wonder that it's one of the most popular of Africa's travel destinations.
Why do I love the country so much? Well, the Seychelles' beaches are hands down some of the best beaches in the world, as they have crystal clear waters and expansive white-sand shores.
Additionally, there are tons of things to do in Seychelles, from snorkelling to hiking in Morne Seychellois National Park.
Plus, if you're an animal lover, you won't want to skip out on seeing the adorable Giant Tortoises that can be found in a couple of locations across the islands.
Read Next: When's the Best Time to Visit the Seychelles?
Cairo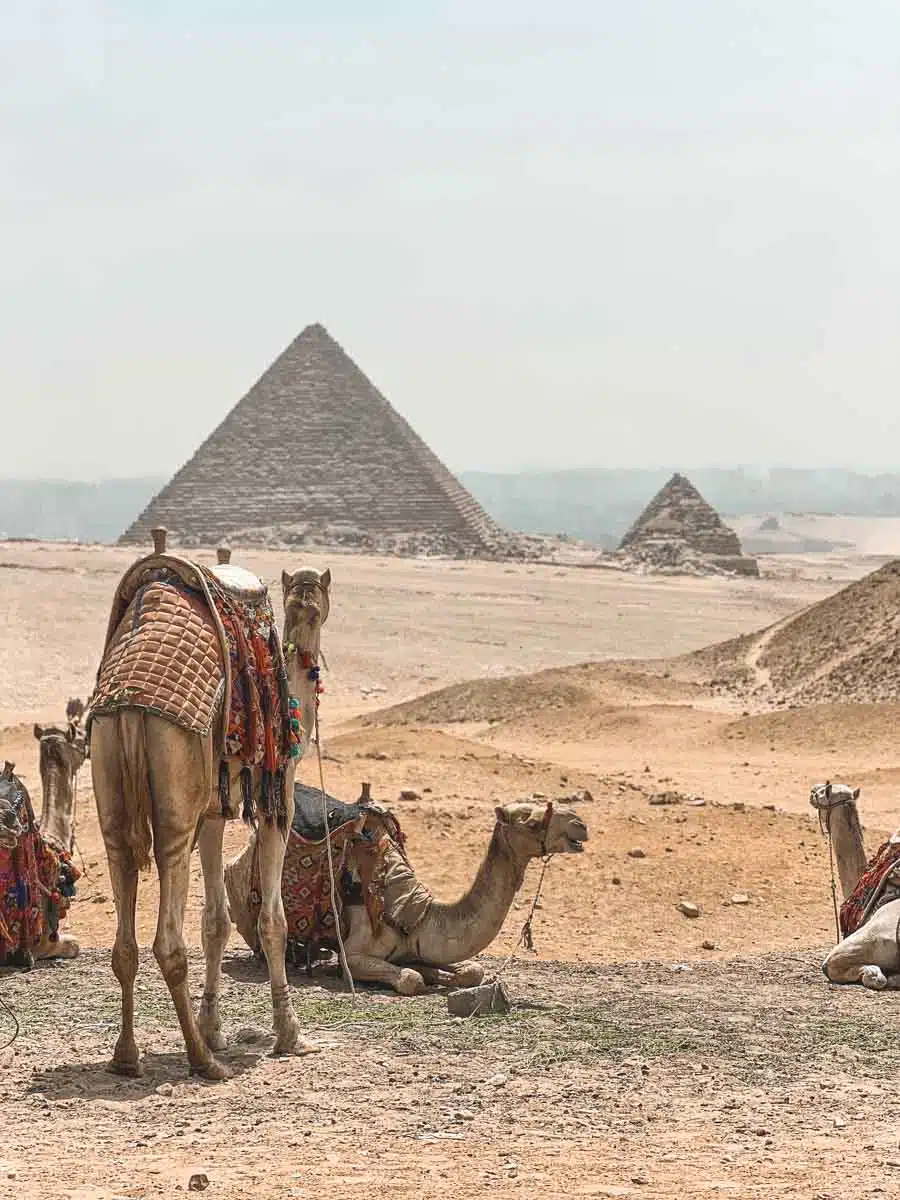 Next on my list of the best places in Africa to visit is the illustrious city of Cairo in Egypt. As a spot steeped in ancient history and bustling bazaars, it's a terrific city with an unmatchable atmosphere.
There are so many exciting things to do in Cairo, from visiting the pyramids of Giza to taking a Nile River cruise.
But, if you genuinely want to unpack the history of Egypt, I recommend spending a few hours at the Egyptian Museum (soon to be replaced with the Grand Egyptian that should open this year.
It has the world's largest collection of Egyptian artefacts, amounting to over 50,000 objects. Besides this, you'll want to try some of Cairo's flavourful food, from delicious baba ganoush to Tamiya (similar to falafel).
Read Next: Egypt Travel Guide – What to Know Before you Go
Cape Town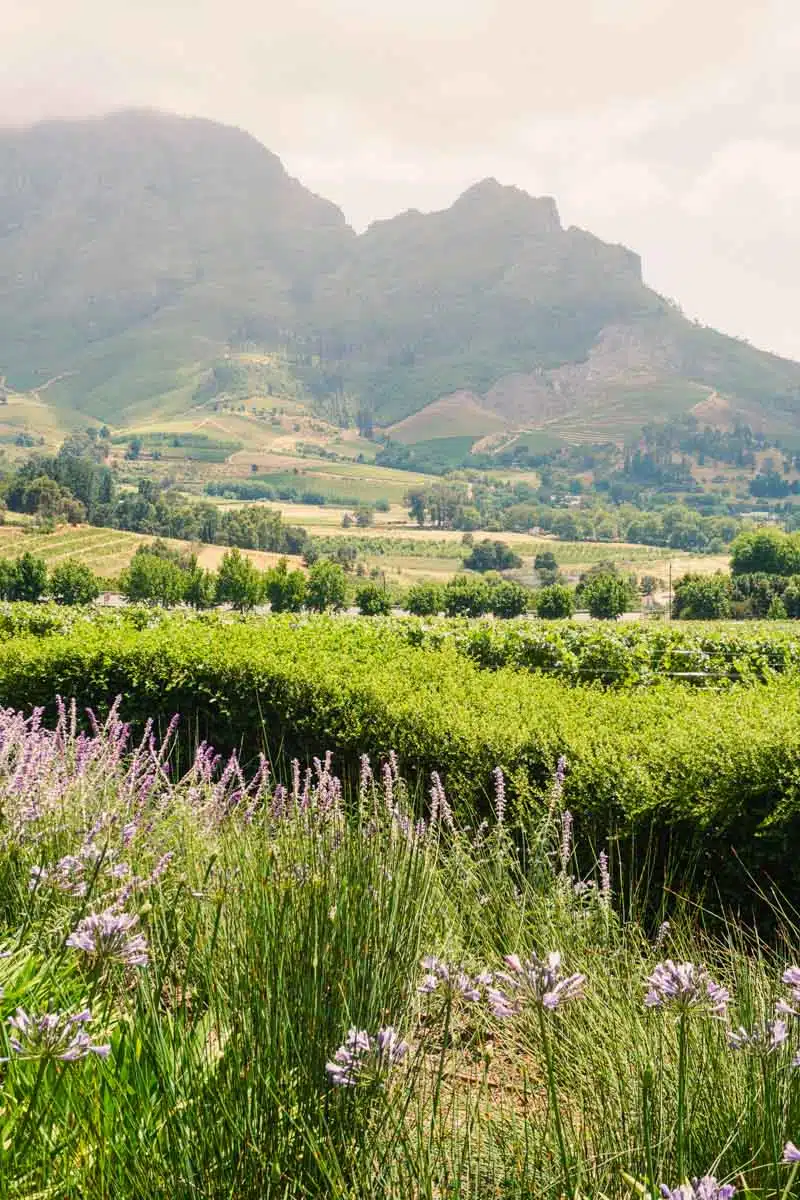 Near the southernmost tip of Africa lies the charming city of Cape Town. As one of South Africa's capitals, this city is delightful – from its exquisite beaches to its striking peak, Table Mountain. 
It's one of the best places to visit in Africa for first-timers, as it has quite a relaxed atmosphere and an inviting culture. Moreover, there are a lot of things to do in Cape Town, from paragliding off Signal Hill or kayaking in the Atlantic Ocean.
Serengeti National Park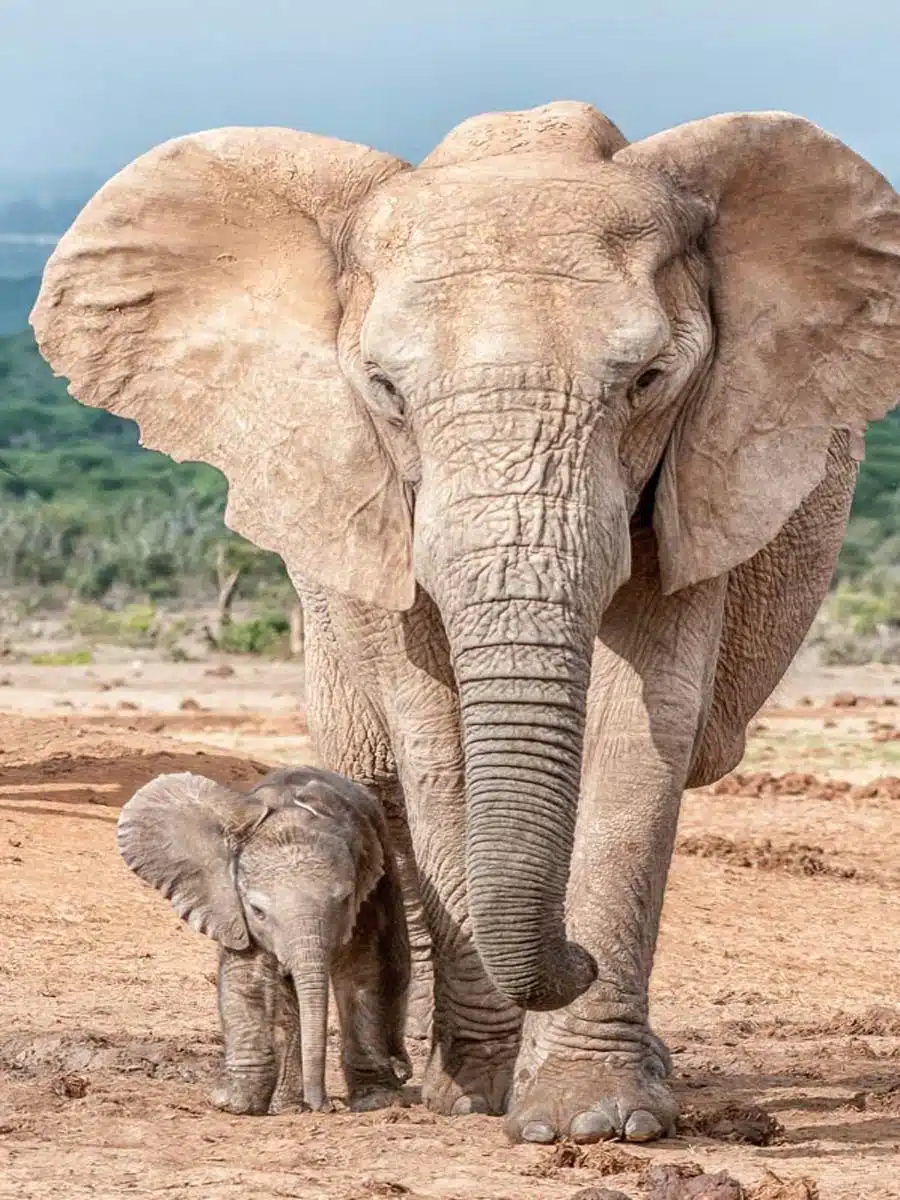 For a truly once-in-a-lifetime experience, I recommend visiting the Serengeti to witness the Great Migration. This is when millions of wildebeest migrate between Serengeti National Park and the Masai Mara in Kenya.
Sure, you might have seen it in a nature documentary and thought it looked cool, but IRL it's spectacular. If you want to catch it live, visit the park between the end of June and August.
Besides this, Serengeti National Park has an abundance of wildlife, with over 2 million ungulates (hoofed animals), 550 cheetahs, 4000 lions, and around 500 bird species. I'd say this is one of the must-see places in Africa.
Essaouira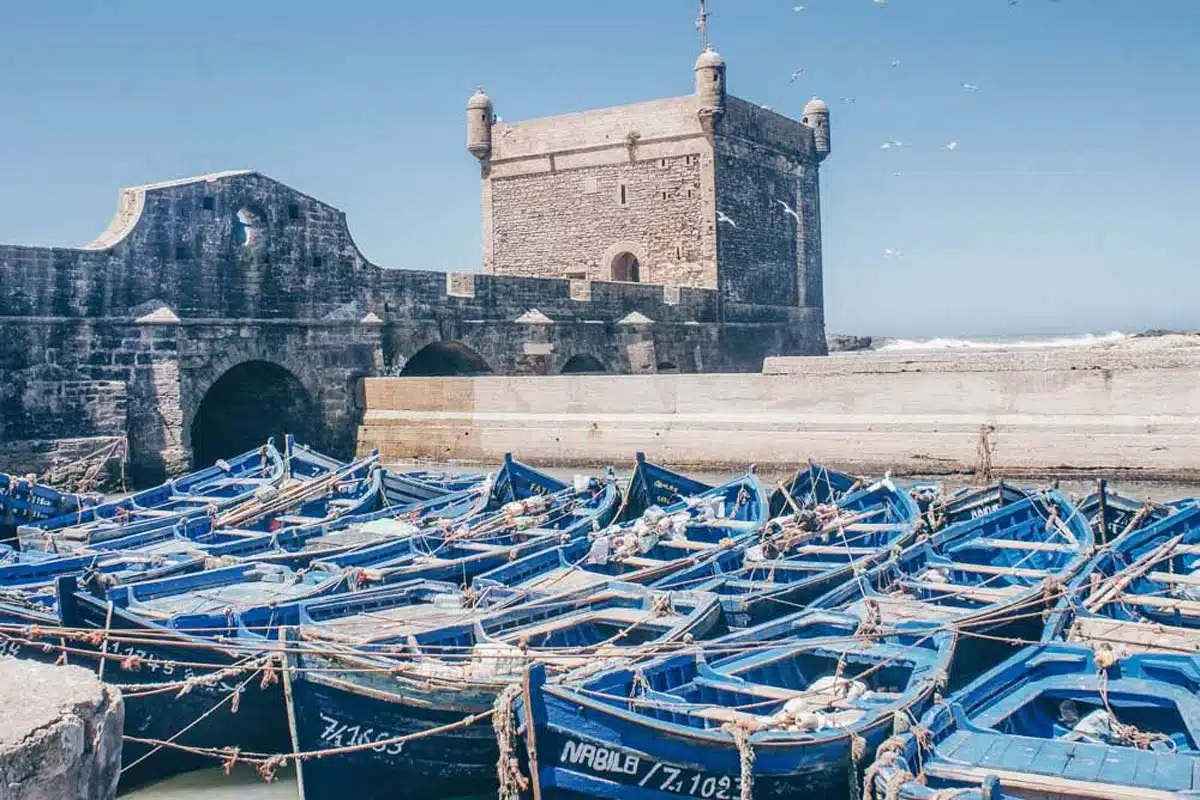 Another brilliant city in Morocco, and one of the top places to visit in North Africa, is Essaouira. It's world-renowned for its Alizee coastal wind and a beach destination full of character.
What's more, there's so much to do in Essaouira, from eating seafood at its port (bringing a whole new meaning to freshly caught) to visiting the Galerie La Kasbah (for all you art lovers).
Lastly, for world and jazz music enthusiasts, the city hosts the Festival of Gnaoua each year in June – time your trip for then for a magical experience.
Lake Malawi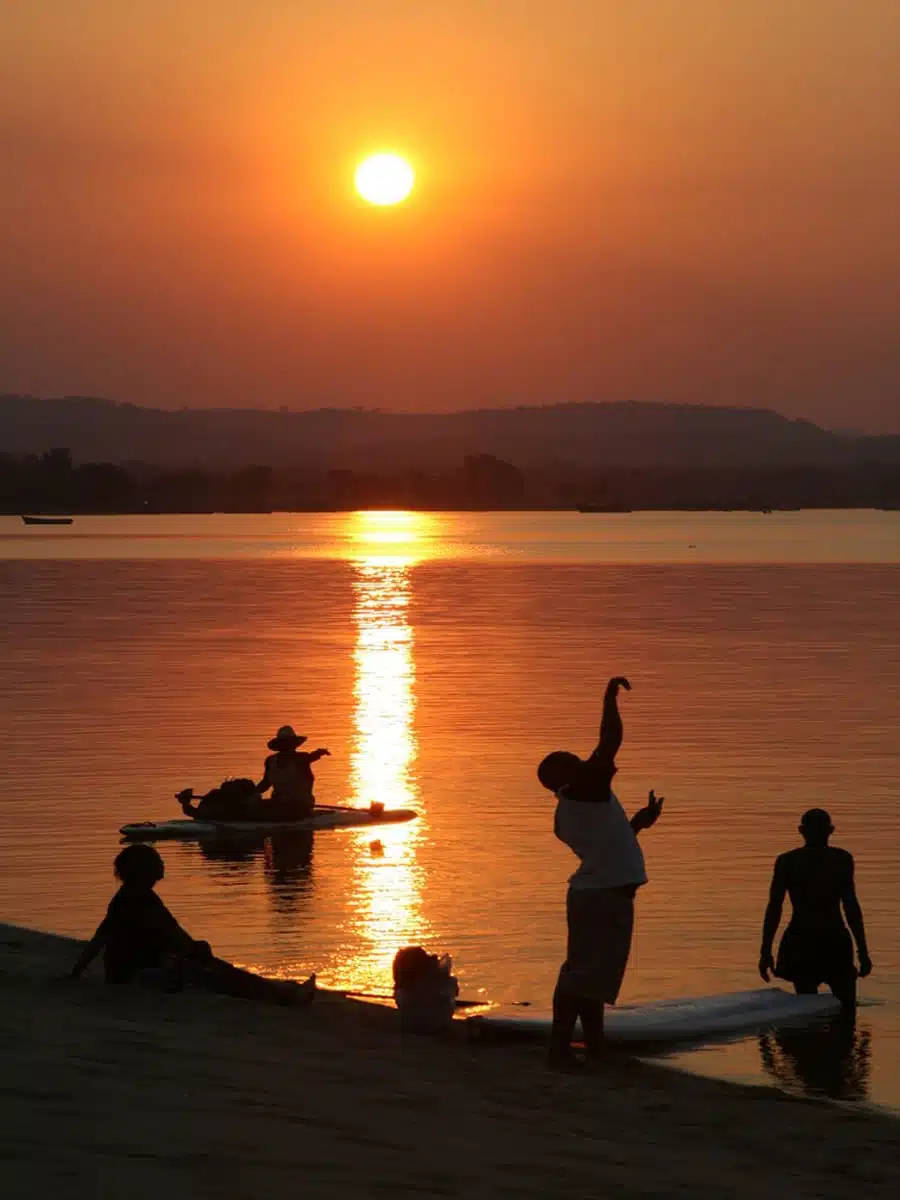 Encompassing parts of Malawi, Mozambique, and Tanzania is the gigantic Lake Malawi which covers around 11,400 square miles. It's famous for being meromictic, meaning its surface and deep water layers do not mix.
Besides this, it's unusually clear for a freshwater lake with a beautiful greenish-blue hue. This clarity makes it easy to spot fish where it's clear.
However, scuba diving is a better way to see the Earth's most diverse freshwater fish population. Just take some antibiotics afterwards to prevent getting bilharzia.
Luxor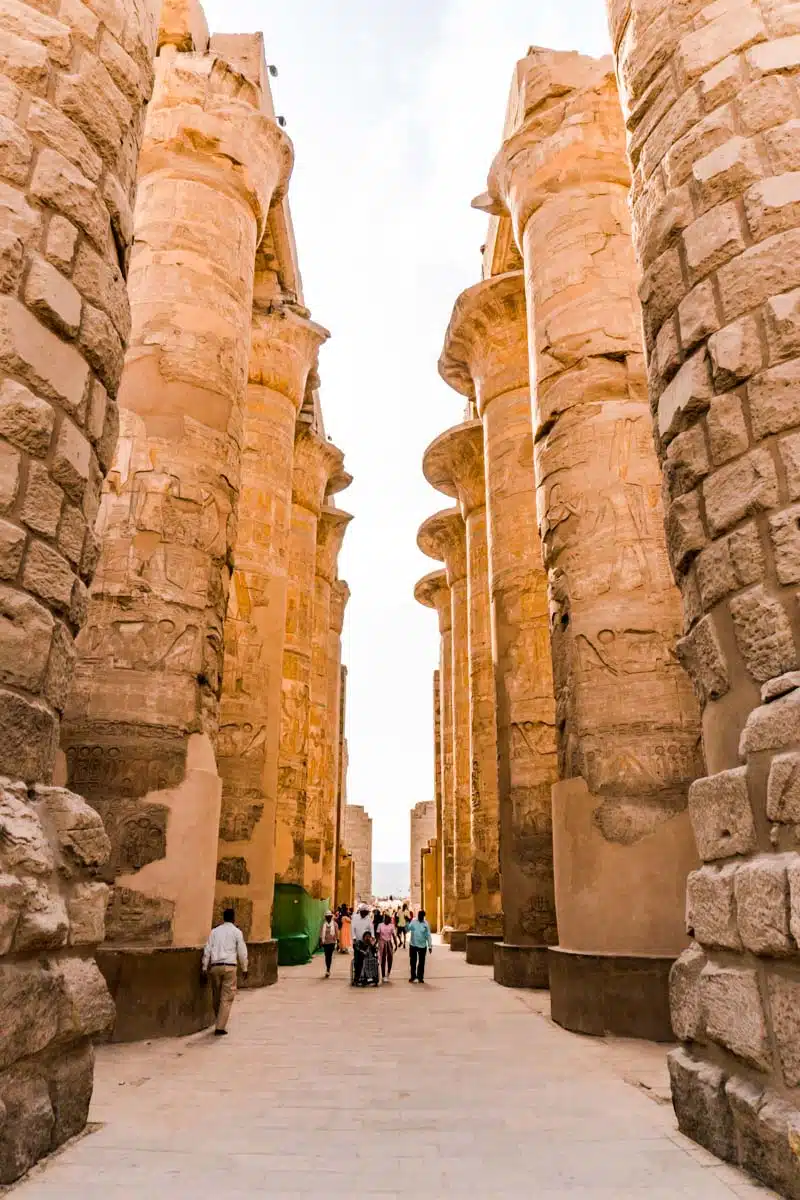 Looking to go back in time to ancient Egypt? Then, head to Luxor, home to several age-old monuments of that time.
Back then, it was Thebes – the capital of ancient Egypt and home to numerous rulers. Now, you can explore everything, from the Tomb of Tutankhamun to the Colossi of Memnon and the Valley of the Kings.
However, if you're looking for thrilling things to do in Luxor, take a hot air balloon ride for a genuinely unique sightseeing experience.
Okavango Delta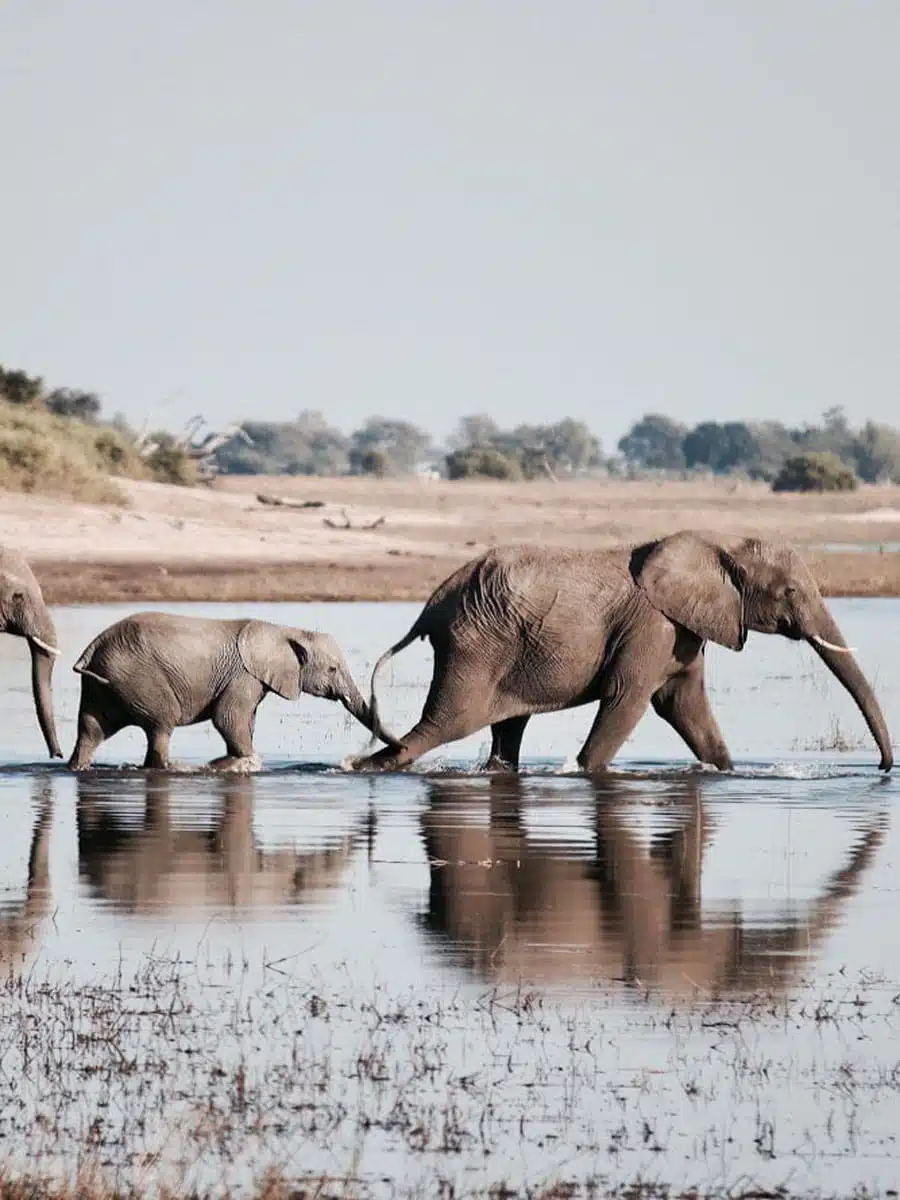 As the biggest freshwater swamp in the southern part of the continent, the Okavango Delta might not be on your list of the best places to go to in Africa. However, this would be a mistake, as it's truly a magnificent spot.
It's also one of Africa's top places to visit for birding, especially in the wet season. So, if you're like Steve Martin in The Big Year, you'll be at home. That's because, besides just crocodiles, hippos, and elephants, you can also spot over a hundred bird species here in a day.
Zanzibar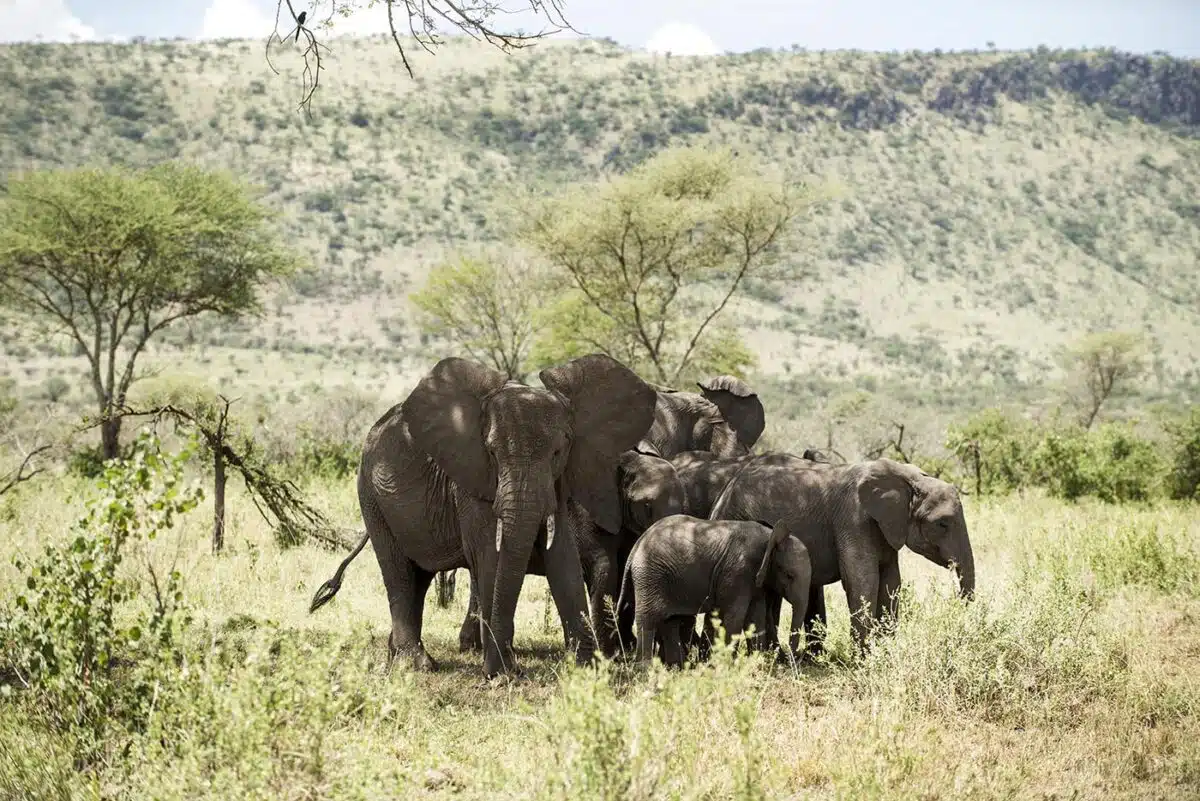 The island of Zanzibar, just off the Tanzanian coastline, deserves its name among the best places to vacation in Africa. Why? It's got stunning beaches, turquoise waters, and colourful coral reefs waiting to be explored.
This makes snorkelling the perfect thing to do here, as it has over 500 marine species. This Mnemba Atoll snorkelling tour is ideal for seeing some of these vibrant fish and includes delicious snacks.
Last but not least, don't forget the charming Stone Town, which has ornate mosques and electric bazaars, perfect for a mid-morning stroll (before inevitably heading straight back to the beach for an afternoon nap).
Masai Mara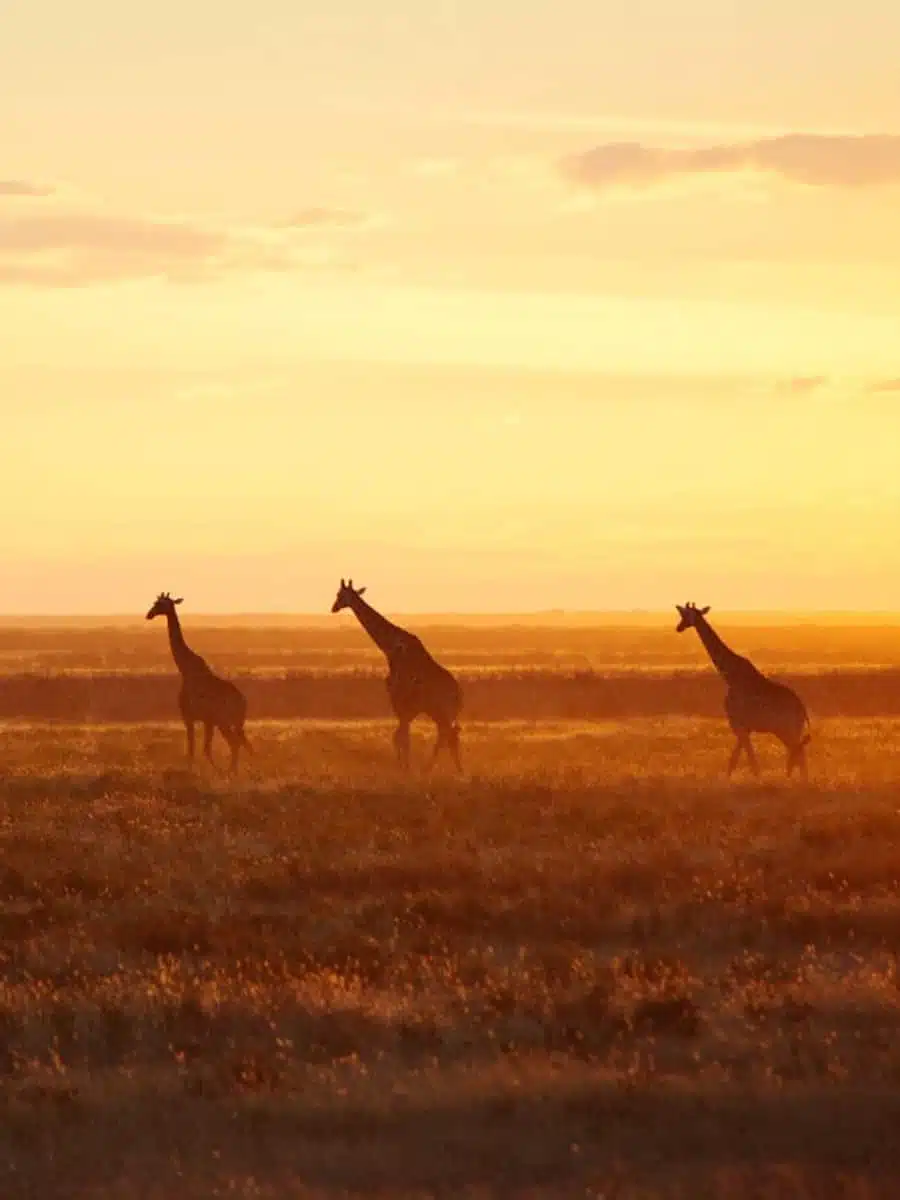 Another destination for safari lovers: The incredible Masai Mara game reserve covers a region of 583 square miles in southwestern Kenya.
It's a spot most known for being part of the Great Migration, similar to Serengeti, and especially for the Mara River.
That's because it's here at the Mara River where the wildebeest cross the most perilous part of their journey. Sadly, many of these ungulates get caught by lions and crocodiles.
Like I've already mentioned, for your best chance at spotting this, visit between July and August.
Victoria Falls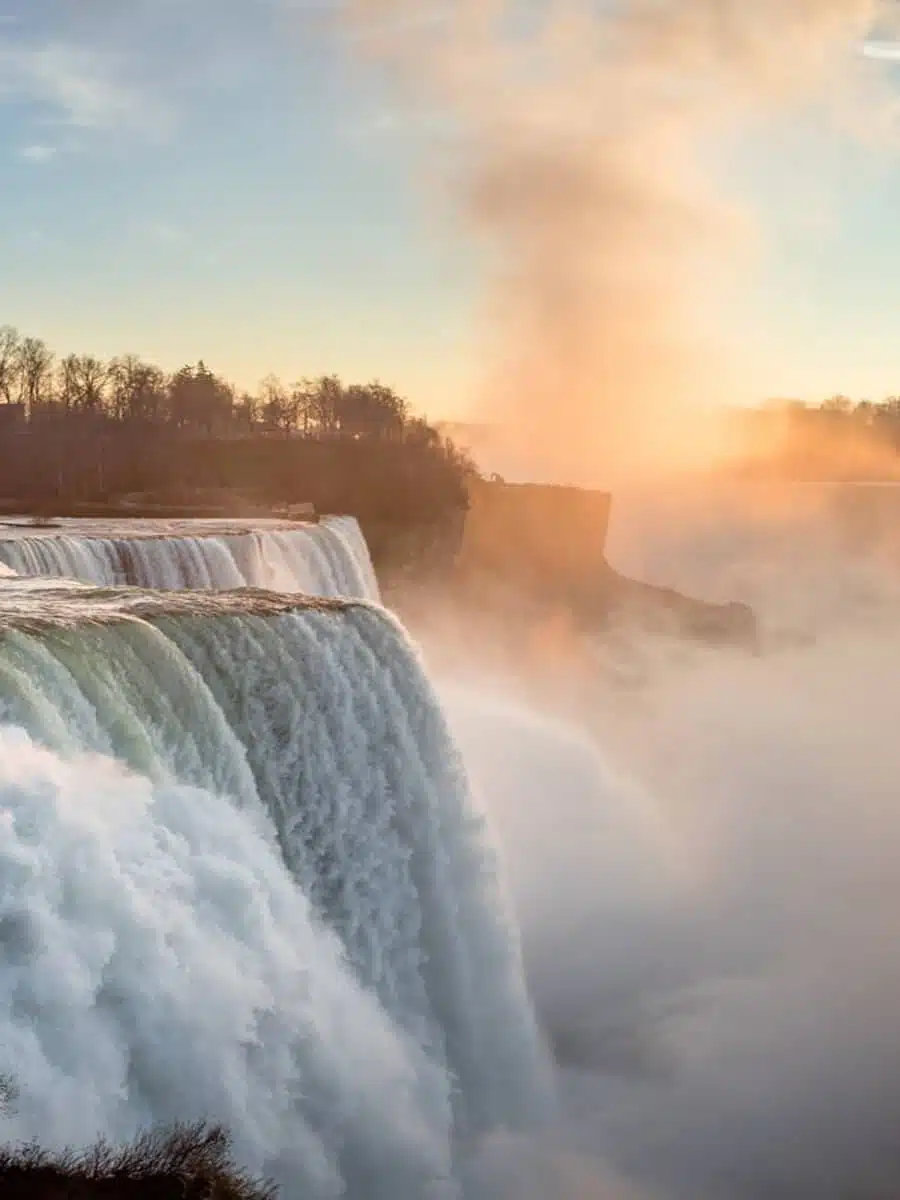 Called "The Smoke That Thunders" by locals, you can see why Victoria Falls is amongst the most beautiful places to visit in Africa. It's a magnificent sight, seeing the water drop 300 feet and the immense mist that follows.
You'll want to be on the Zimbabwean side for the best views of Victoria Falls. However, for a truly romantic experience, book this sunset dinner cruise on the Zambezi just before the falls.
Kruger National Park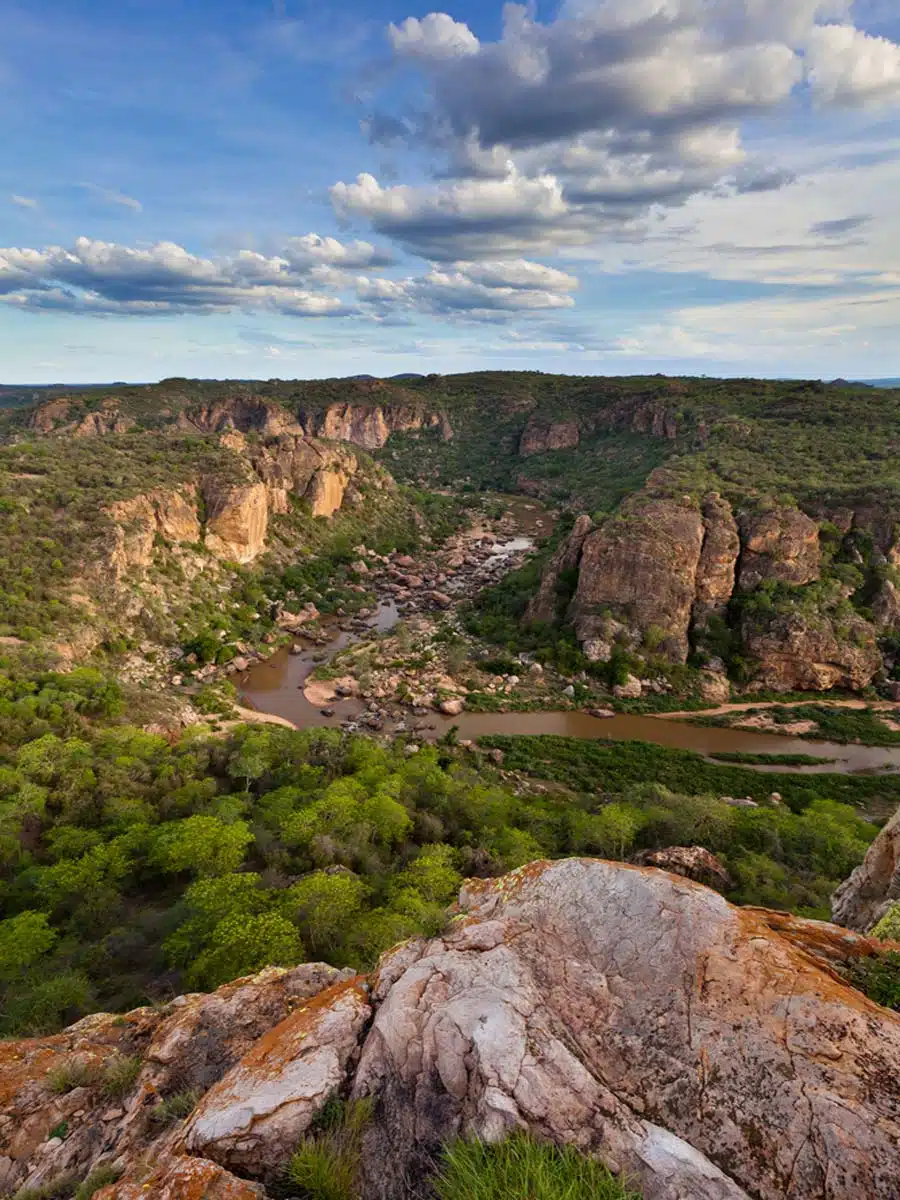 The majestic Kruger National Park is one of the best places to travel to in Africa for a safari trip. Found near the South African border with Mozambique, this is a haven for wildlife in the country and houses thousands of animal species.
This is the best place to visit in Africa if you're looking for the Big 5, as it has them all. You'll need to go on a game drive with an experienced guide for your best chance at seeing all of them. They know exactly where to find these impressive beasts.
Nairobi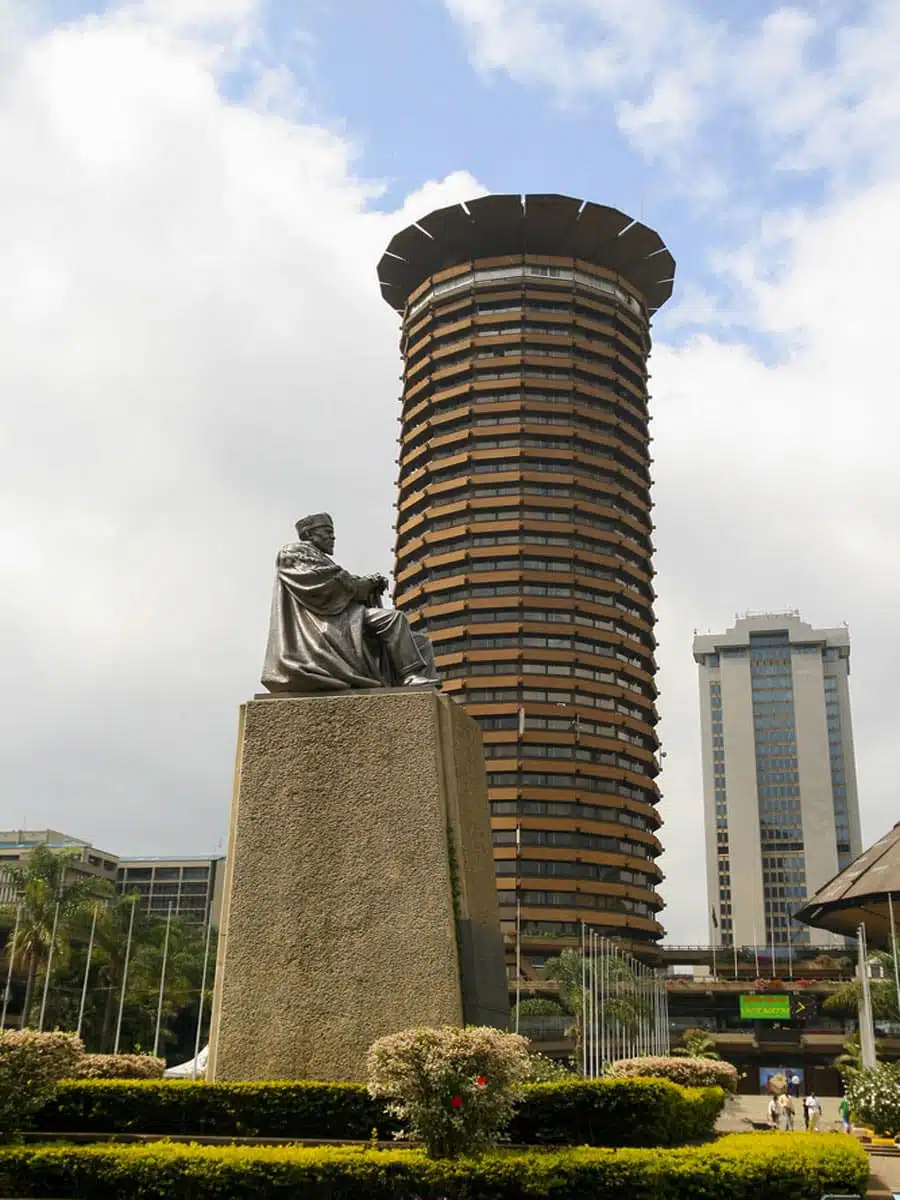 As the capital of Kenya, Nairobi is a bustling city that serves as an important commercial hub of the country and for Africa. What's more, it's on the doorsteps of several game parks, such as Nairobi National Park and Masai Mara.
Besides this, it's also home to an energetic nightlife scene (Mercury Lounge and Havana are great) and fantastic attractions, such as Bomas of Kenya and Elephant Orphanage and Giraffe Centre tours.
Sossusvlei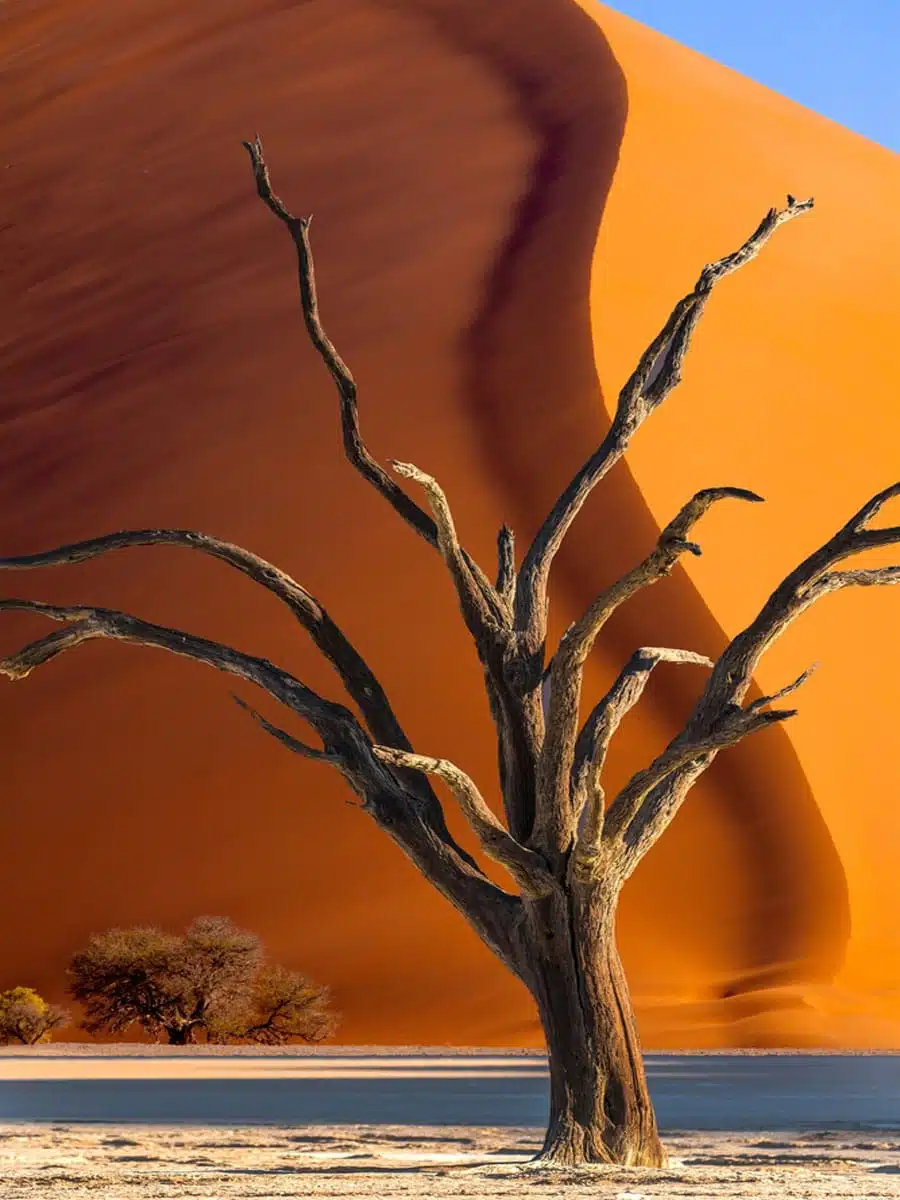 Another one of the coolest places to visit in Africa (okay, not literally) is the unique destination of Sossusvlei. It's also one of the spots many miss in Namibia; many opt for the Skeleton Coast or Etosha National Park instead.
However, you don't need to make that same lapse of judgement. You have me to guide you, and I think visiting this land of magnificent red and orange dunes is a not-miss destination.
You can always turn it into a summer road trip by driving to Etosha.
Ngorongoro Crater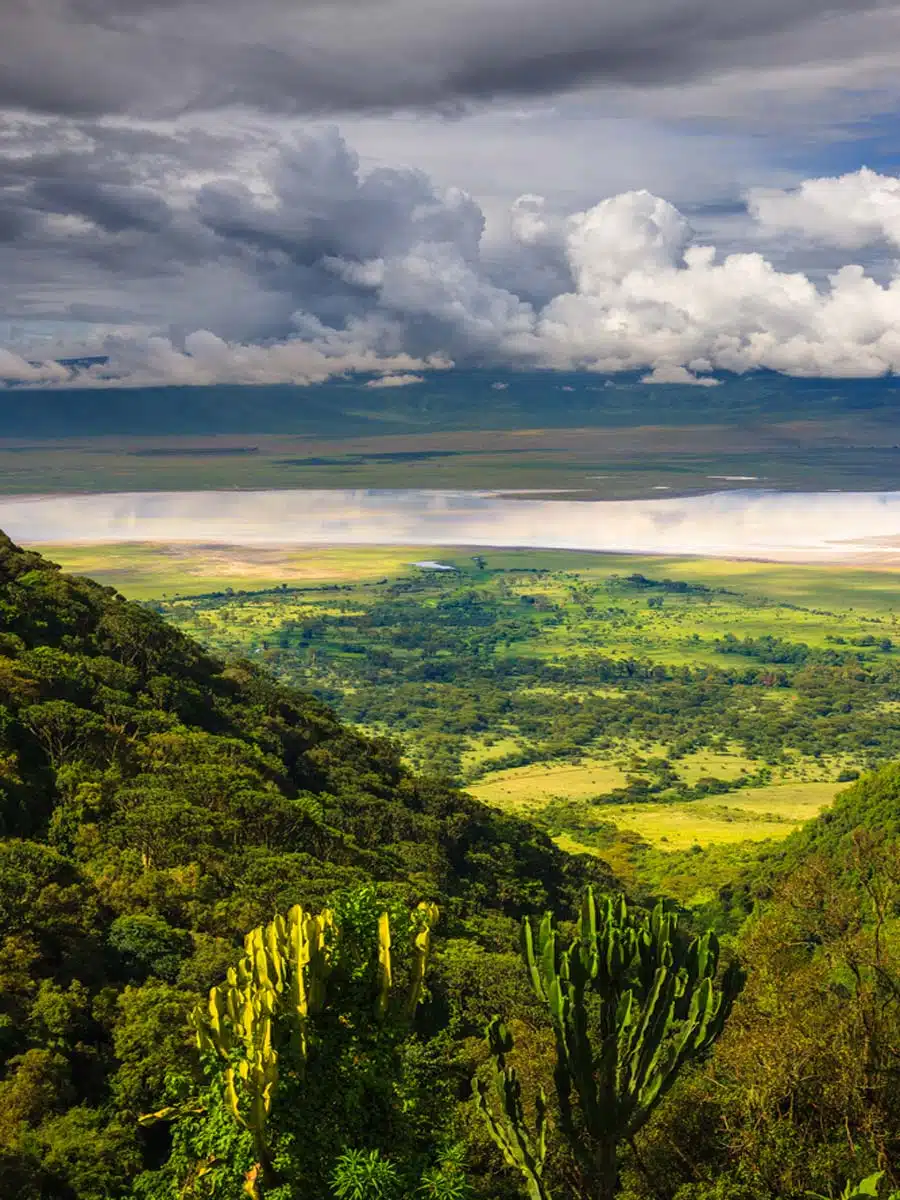 Another one of the most popular places to visit in Africa is the Ngorongoro Crater, the largest inactive caldera in the world.
But why visit? Besides being one of the coolest photo spots in the world, it's an incredibly biodiverse area home to over 30,000 wild animals, such as wildebeest, zebra, eland, and the elusive black rhino.
In fact, it's one of the best spots to see black rhinos in Africa, as it's a protected area. Also, it's the last part of the Great Migration before they head back to the Serengeti, so why not plan a route that includes this spot, too?).
Bazaruto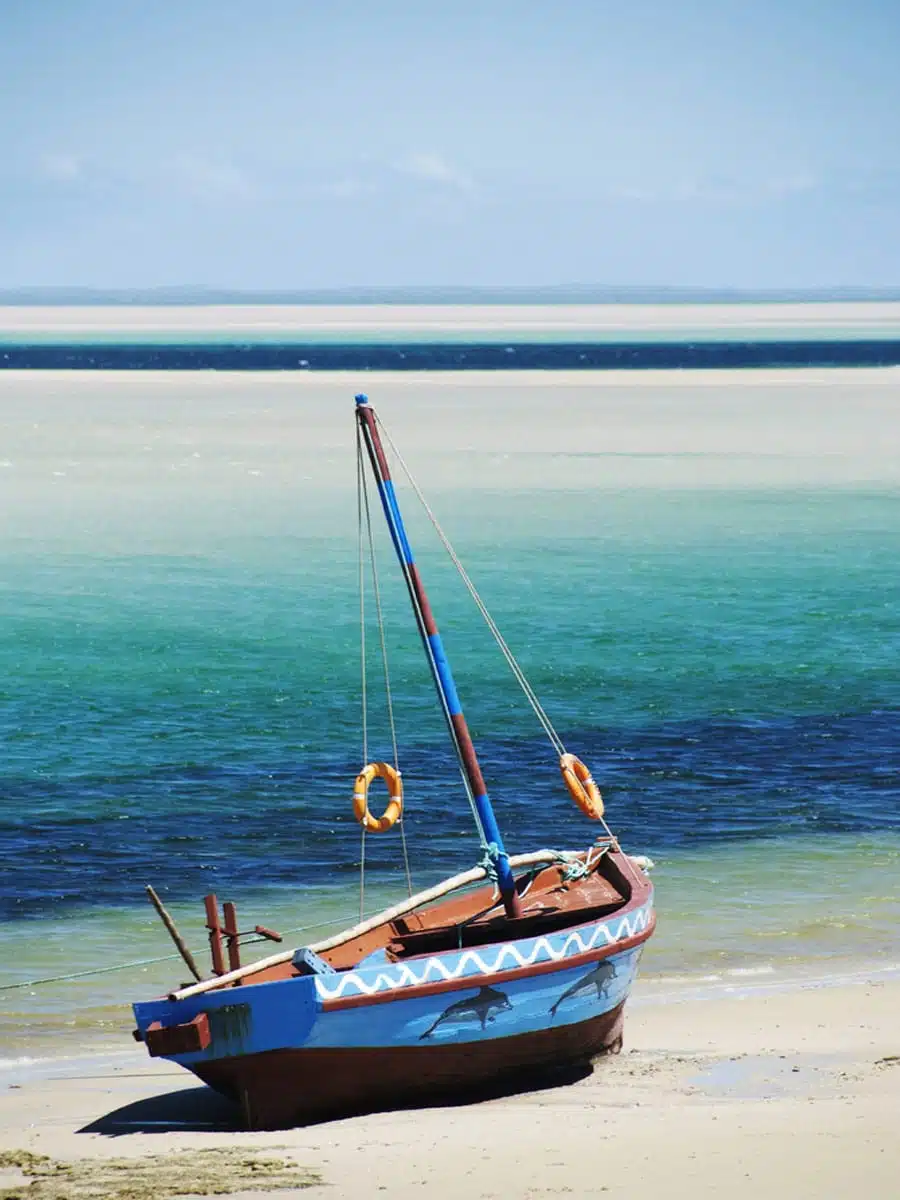 Last, but certainly not least – I've added Bazaruto Island to this guide as it's one of the lesser-known places to visit in sub-Saharan Africa. It's a gorgeous part of Mozambique, just off its coastline in the Indian Ocean.
It competes with some of the best beach resort destinations in the world, however, it gets even better as it's got a thriving coral reef system perfect for one thing: scuba diving.
This is because the sea temperature's warm, the water's clear, and there are over 2000 fish species. Sounds like a dream? It really is.
Practical Tips for Exploring the Best Places in Africa
Since Africa is such a vast continent, I recommend visiting a portion of it on each trip. Safari packages are a great way to experience various areas, such as this multi-day safari trip of Tanzania.
Make sure to arrange your visas before visiting countries in Africa. Otherwise, you'll cause yourself extra stress – plus who wants to deal with the stress of border agents?
Check with your doctor before heading to Africa, as certain areas require proof of vaccinations for yellow fever and malaria, amongst other things.
Where to Visit in Africa: Map