Jimi Hendrix loved it, it's a surfer's paradise and the seafood is beyond belief. It's no wonder that Essaouira has a reputation as one of the most likeable destinations in Morocco. Explore the top things to do in Essaouira during your stay.
The first time that I visited Essaouira, I fell in love with it. What's not to love? A charming walled city, brimming with Moroccan culture and a hippy heritage.
Wondering what to do in Essaouira during a short weekend away? Here are the things you shouldn't miss.
Looking for somewhere to stay? I highly recommend Riad Dar Maya – a beautiful boutique offering with a rooftop terrace.
Top 5 Things to do in Essaouira
Visit the Medina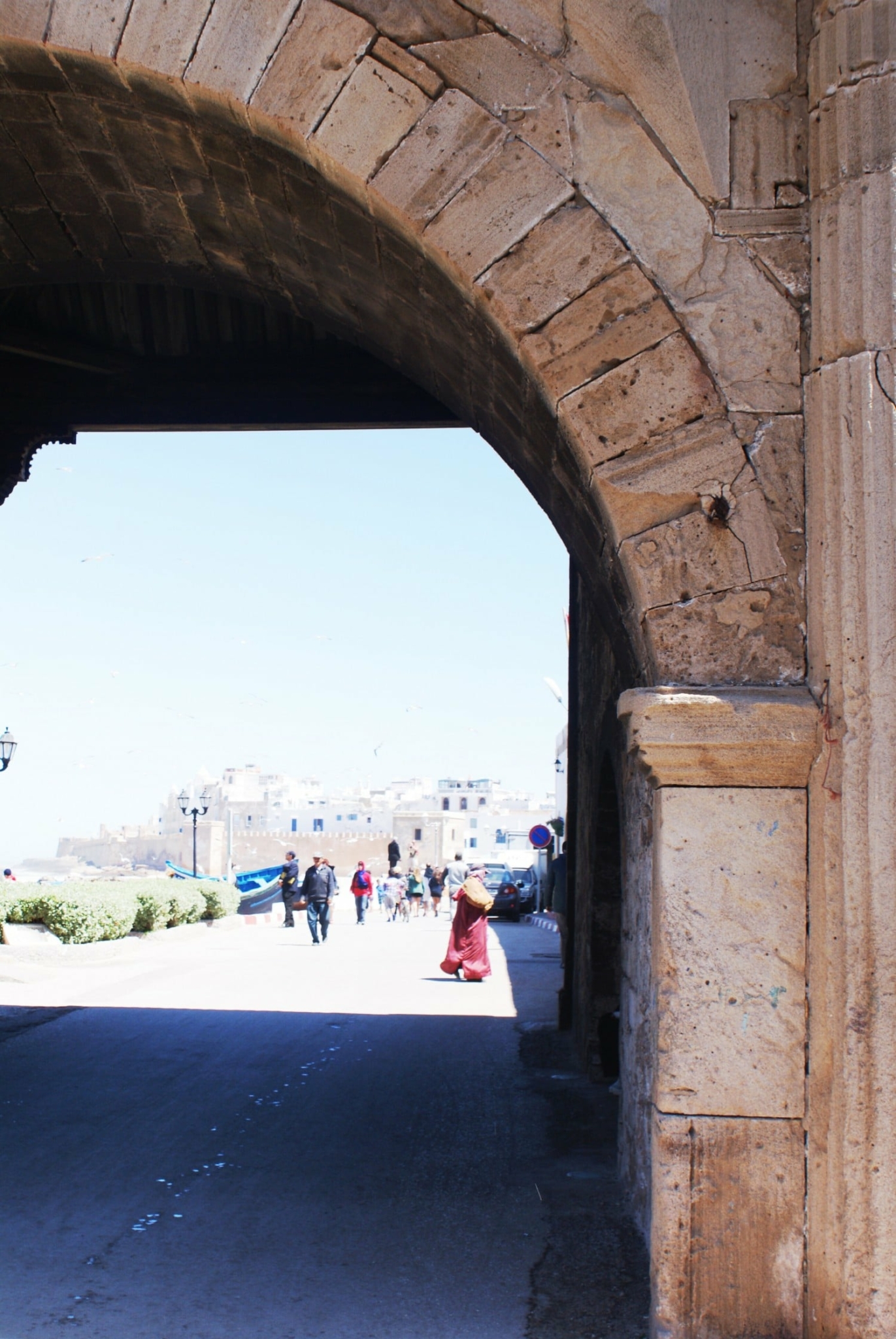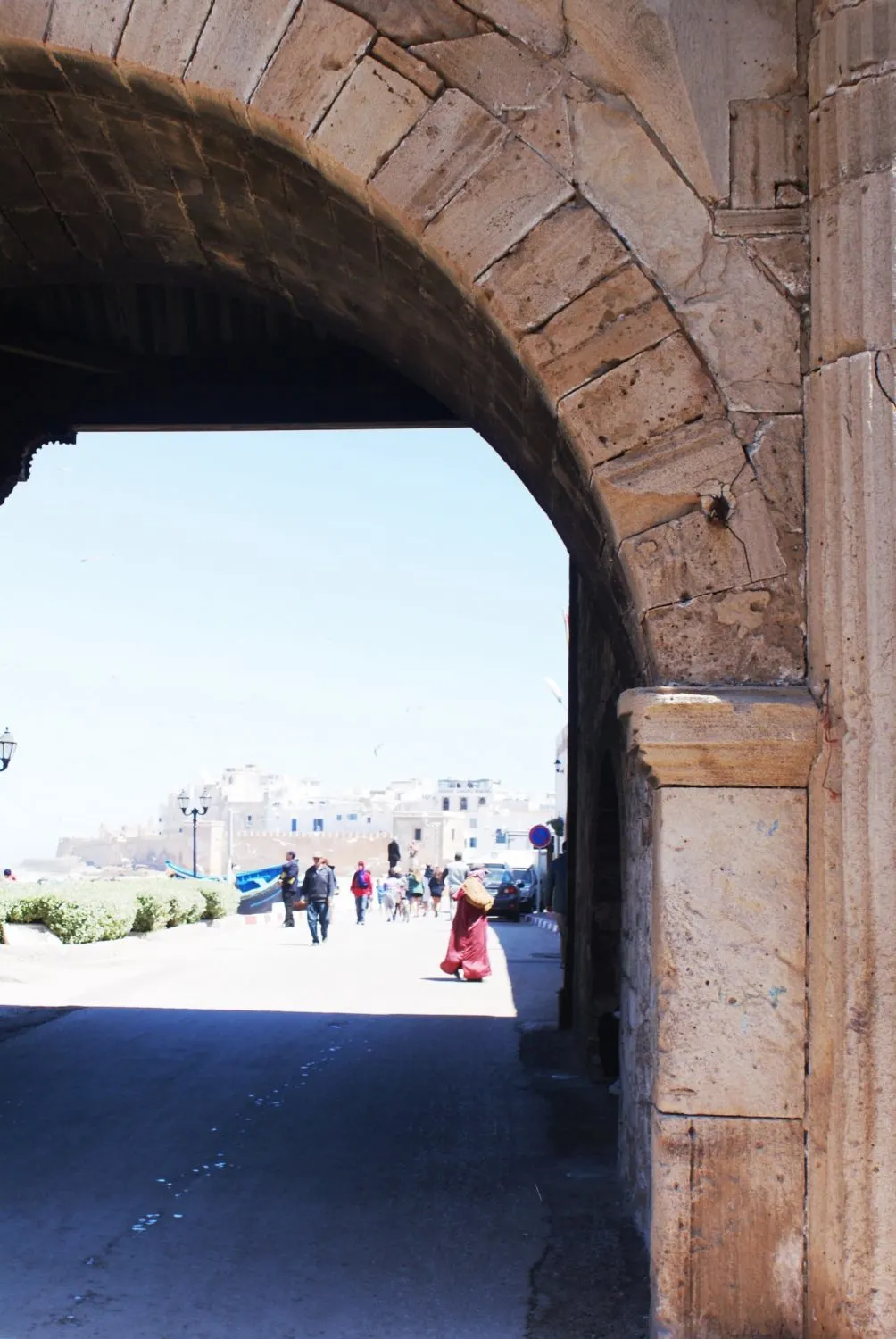 Essaouira has a fine walled medina – so much so that it was named as a UNESCO Heritage Site in 2001. The medina was built in the late eighteenth century and is one of the last few of its kind remaining in Morocco.
The Medina is the heart of the action in Essaouira. Step into its walls and spend a morning wandering through the winding alleys and souks, stopping off for a mint tea or two.
Make your way up onto the ramparts for fine views of the city – the easiest place to access them is Skala de la Ville. Even if you come to Essaouira on a day trip, it should be top of your list.
Head to the Port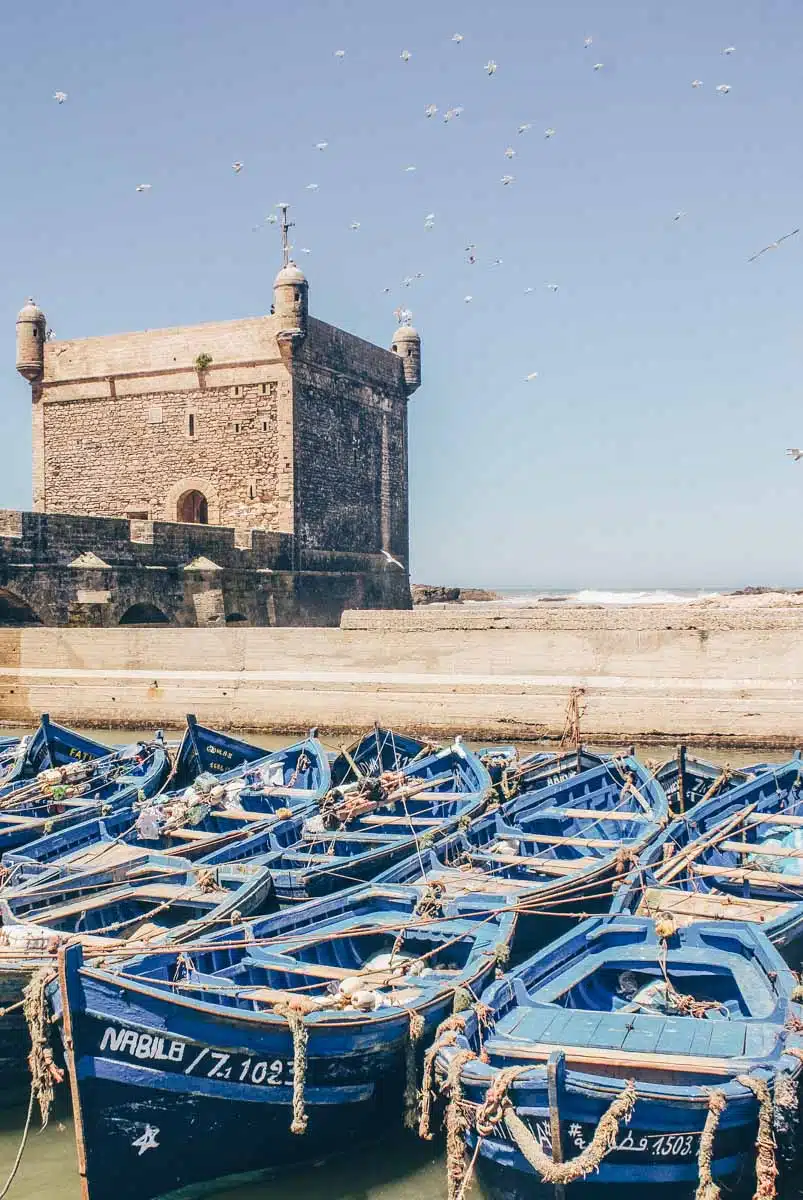 One glance at Essaouira's seaside location and you can understand why it's famous for its super-fresh seafood dishes.
Head down to the picturesque port and seafood market to watch as the fisherman bring in the catch of the day.
You're then in prime position to grab a spot at one of the stall's makeshift restaurants to feast on seafood to your heart's (or your wallet's) content. Don't be put off by the sometimes insistent stallholders – the food really is worth it.
Dinner at La Table by Madada
Set in an old carob fruit warehouse, La Table by Madada consistently tops the polls as one of the best seafood restaurants in Essaouira. That's no small feat in a destination that's famous for its seafood overall.
Tuck into dishes such as Spider Crab Gratin, Tiger Prawns with Chermoula and Saffron Rice and John Dory with Citronella and a Butter Sauce (gotta love a butter sauce).
If you're inspired by the food at La Table, you'd do well to book into one of their cooking classes, so you can at least have a go at replicating it at home.
Horse Riding at Ranch de Diabat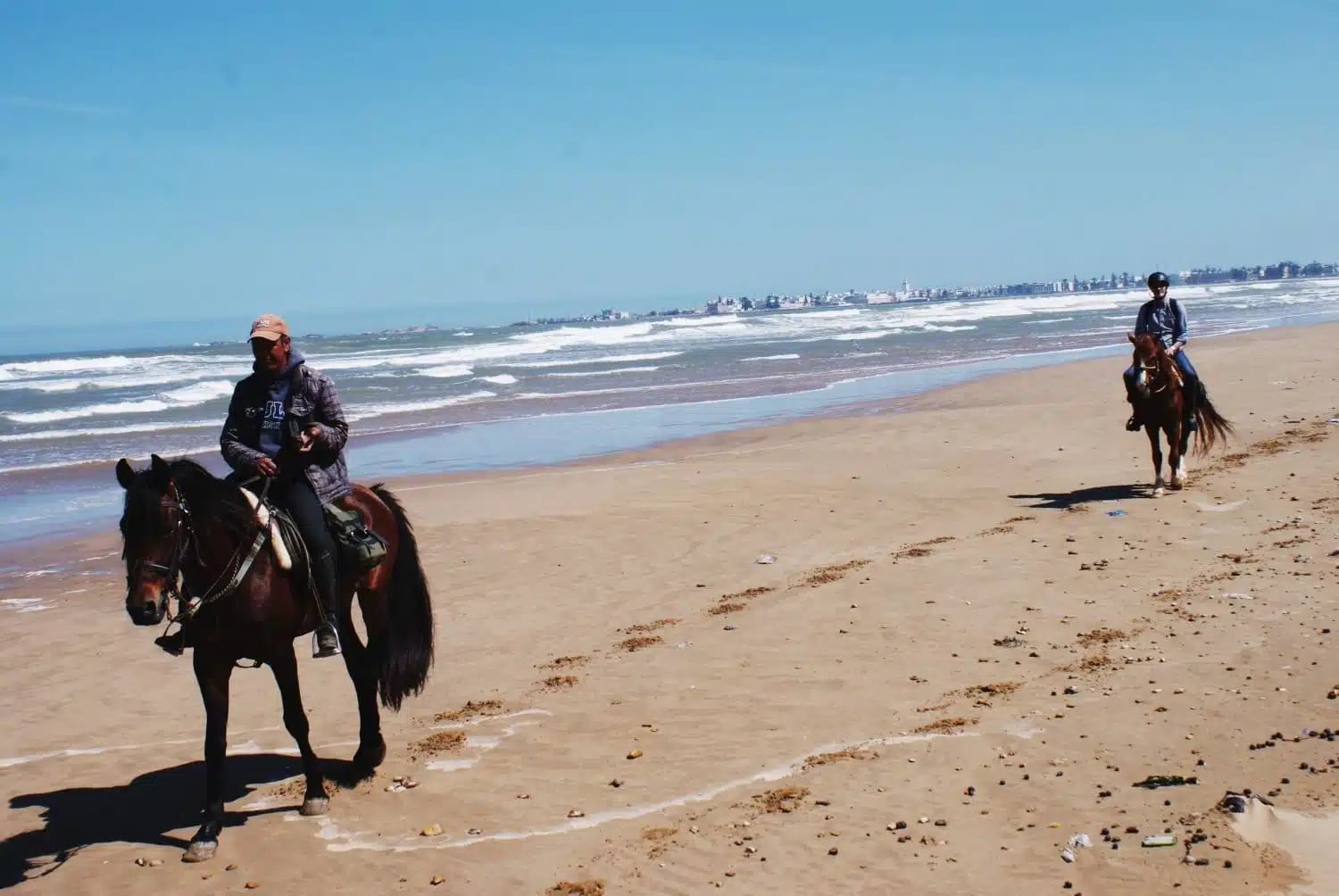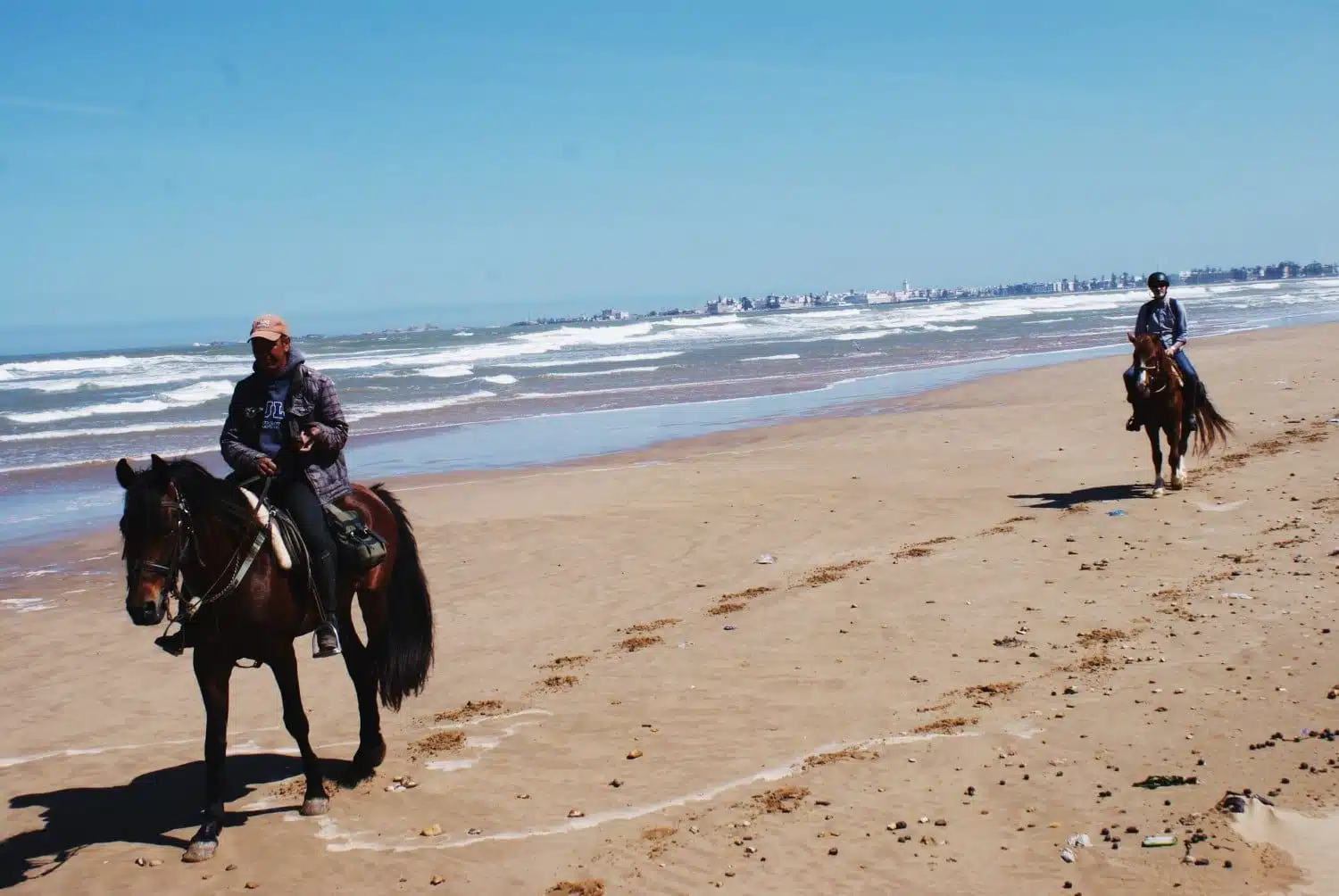 A ride through the beaches and desert surrounding Essaouira should be at the top of your list. Reckon yourself as some kind of superhuman hybrid between Butch Cassidy, the Sundance Kid and Frankie Dettori? Never sat atop a horse before?
Either way, Ranch de Diabat will ensure you have a wonderful time. Rides vary between a few hours and several weeks, depending on what you're looking for.
If you have the time, book onto the day and night trip and spend the night in a traditional Berber tent, accompanied by some of the best Moroccan food you'll have on your whole trip.
Check Out Sidi Mohammed ben Abdallah Museum
Ask the question "what to do in Essaouira" and there are so many suggestions revolving around the city's fabulous food that it can be easy to forget that it has centuries and centuries of history to explore too.
Situated in a 19th-century pasha residence, the Sidi Mohammed ben Abdallah Museum is undoubtedly Essaouira's best. The museum showcases the history of several local arts and delves into the history of Berber culture and traditions.
Expect a variety of musical instruments, jewellery, costumes and weapons. Old pictures of traditional costumes and tribes lend a sense of reality to the pieces on display.
Brilliant Things to See & Do in Essaouira
Explore Centre d'art Le Real Mogador
The ex-Consulate of Italy riad has been transformed into a unique art gallery and it's one of the best things to do in Essaouira.
Real Mogador hosts exhibitions from both Moroccan and foreign artists – make sure to chat to the host as he is wonderful and more than happy to lead you around the gallery, explaining the work as you go.
Wander Through the Essaouira Fish Market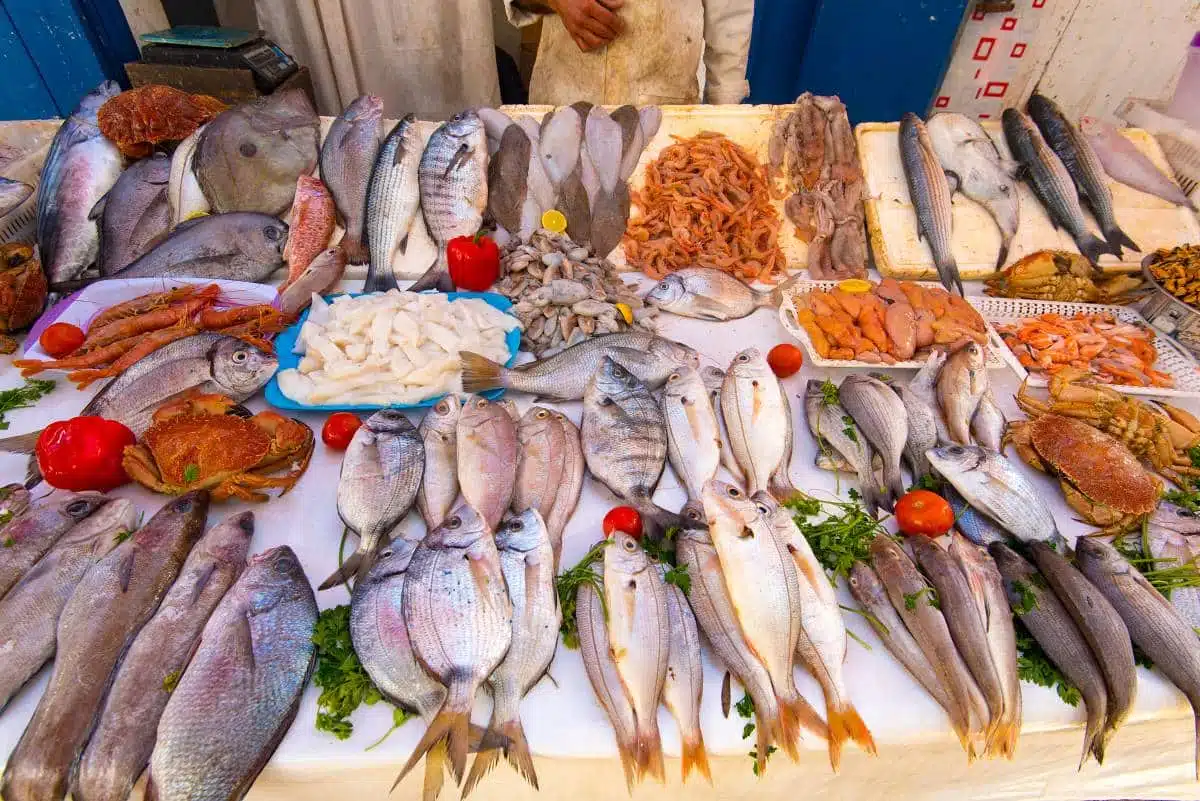 I know that you know the seafood in Essaouira is sublime – but I really cannot stress enough how delicious it is. Nowhere is this more clear than at the town's fish market.
Two top tips: It gets extremely muddy in the fish market, so sandals are a no go (nobody wants sludgy toes), and prepare to haggle – I honestly wouldn't suggest buying anything from this market, instead just come to soak up the atmosphere.
If you do see something that takes your fancy, be prepared to do some serious haggling – those fishermen are rather cheeky.
Dine at The Loft
One of the best restaurants in Essaouira is The Loft. Now, I'll warn you that it's not exactly a hidden gem, so nabbing a table can be difficult. But it's well worth the effort.
As with many of the restaurants in Essaouira, the menu is heavily seafood-focused, although there are a few options for those who don't enjoy fish (though, I urge you to give it a try – it's Esssaouira!).
Well priced (tasty) dishes + cool atmosphere = a winner.
Sweat it Out in a Hammam
You can't make a trip to Morocco without trying one of the traditional hammams. These public bathhouses have long functioned as a cornerstone of Moroccan social life.
Over the years, they've become pretty adept at turning bathing into a pleasurable ritual that will leave you all scrubbed up and feeling like new – this is one of the most luxurious Essaouira things to do.
Sundowners and Music at Il Mare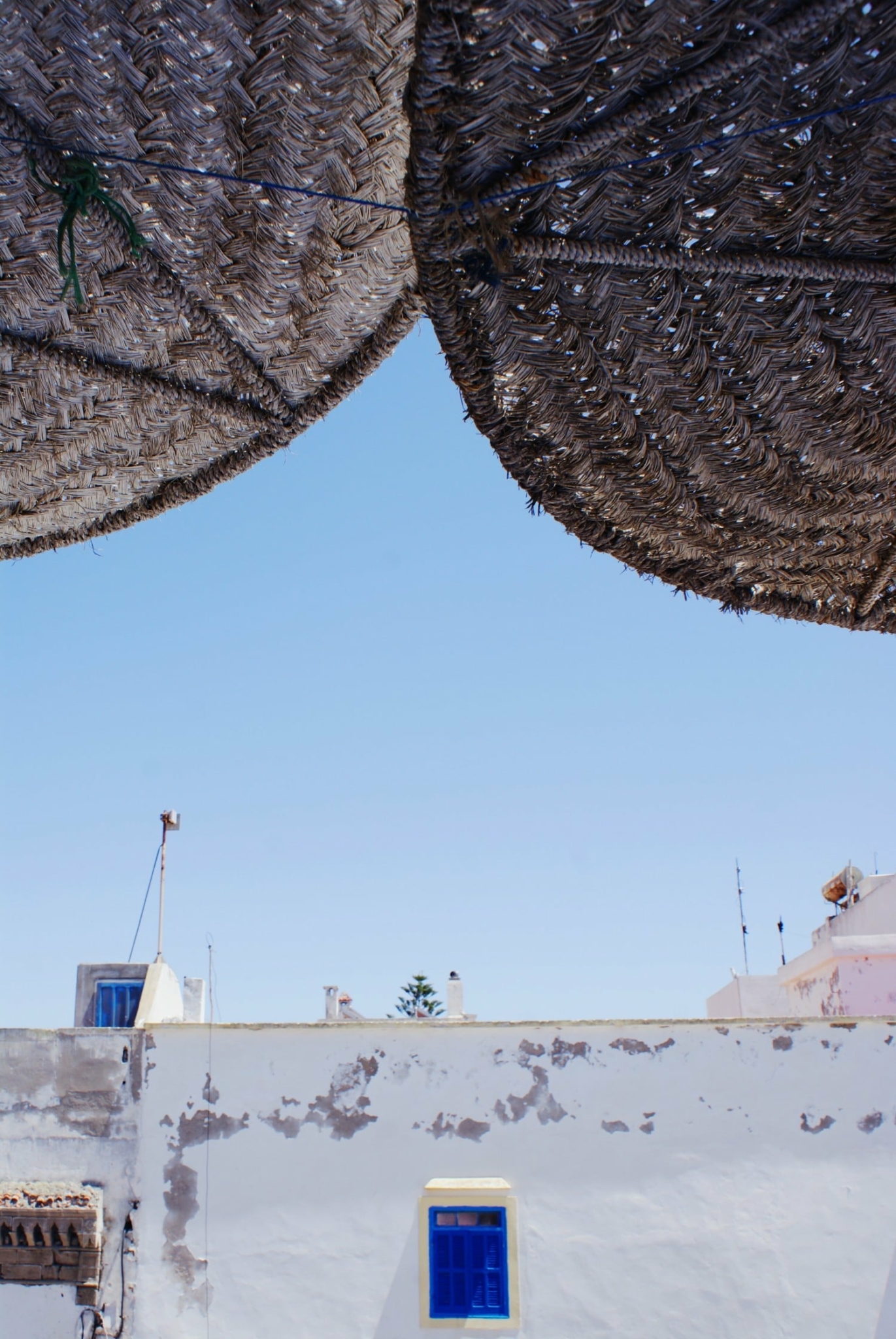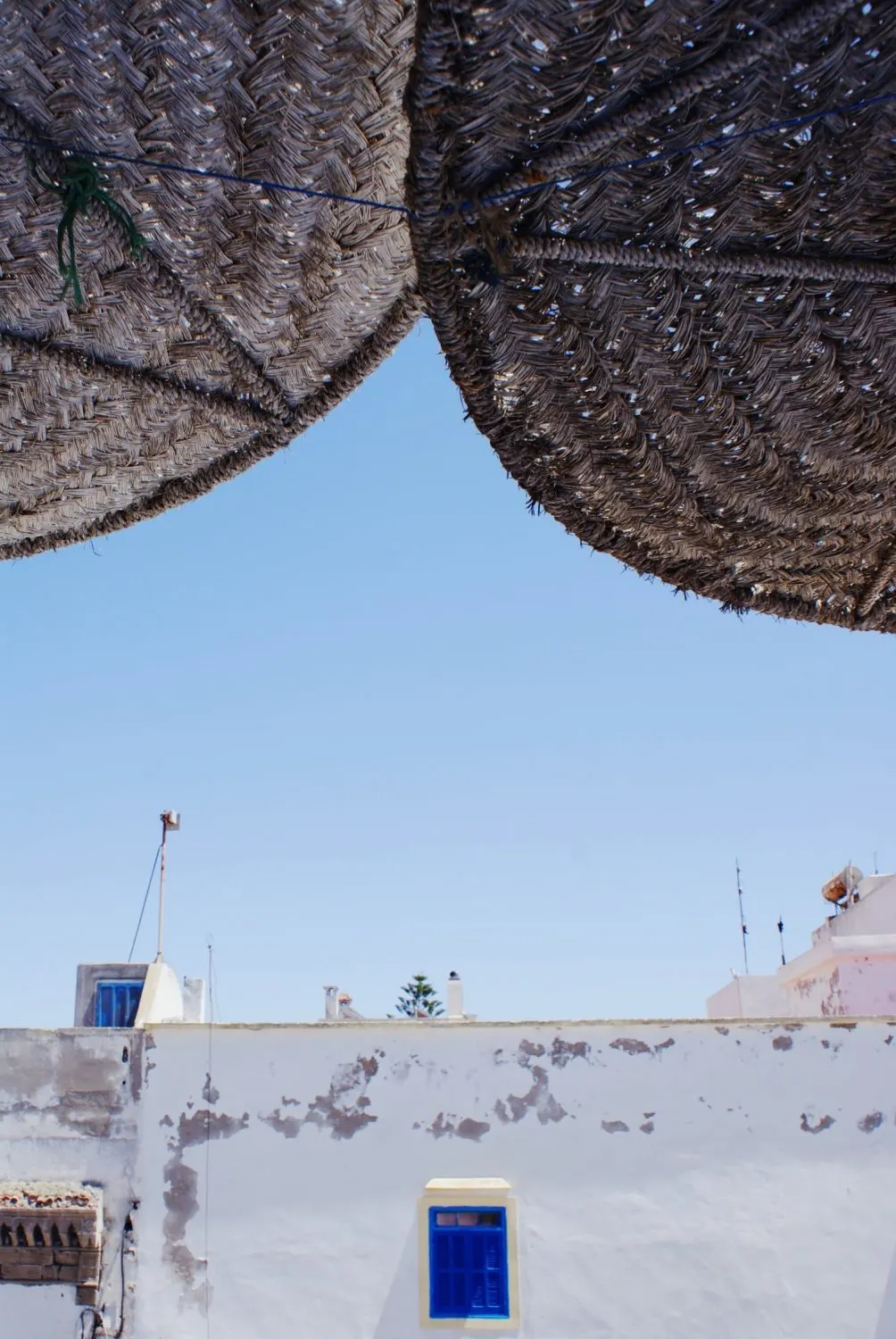 Another excellent place to eat, Il Mare is a restaurant, cafe and bar with a glorious sun-filled terrace overlooking the ramparts.
Settle in for a few beverages in the late afternoon and watch the easygoing hustle below before turning your mind to the sunset views for which Il Mare is famed. The menu is varied and the dishes well-executed.
Stay after dark to listen to the live gnaoua music for which Essaouira is famed.
Essaouira 44000, Morocco
Hone Your Surfing Skills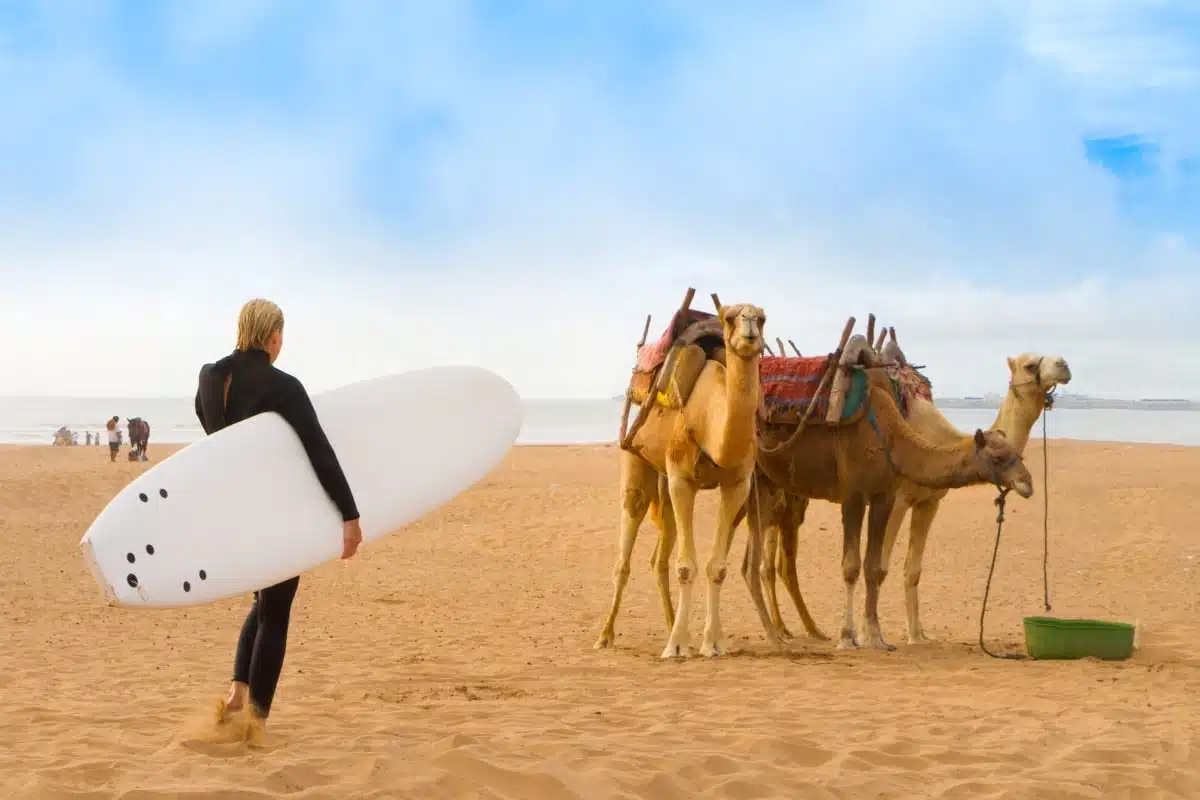 Essaouira is a long-time haunt for surfers and windsurfers, thanks to a year-round swell and a variety of surfing spots suited to differing abilities. Surfing is hands down one of the best things to do with Essaouira for people of all levels.
If you've ever fancied trying your hand at a spot of surfing, Essaouira is a good place to start. There are also plenty of options for those that already know their way around the waves.
The Spot offers 7-day surfing packages for £330, including accommodation, breakfast and lunch, 5 surf lessons and board and wetsuit hire. Or, if you just fancy dipping your toes into the water, this tour is a two-hour surfing excursion.
Quad Biking Tour
Get the adrenaline pumping with a beach quad biking tour – you'll start with a safety briefing before being let loose on the beach to ride until your heart's content. Afterwards, you'll head to the huge dunes of Capism where you can zoom around on your chunky motor.
This kind of tour isn't for everyone, admittedly – but if you're spending a few days in Essaouira and will have already covered the historical and foodie spots, why not try something a little bit more fun?
Go Souk Shopping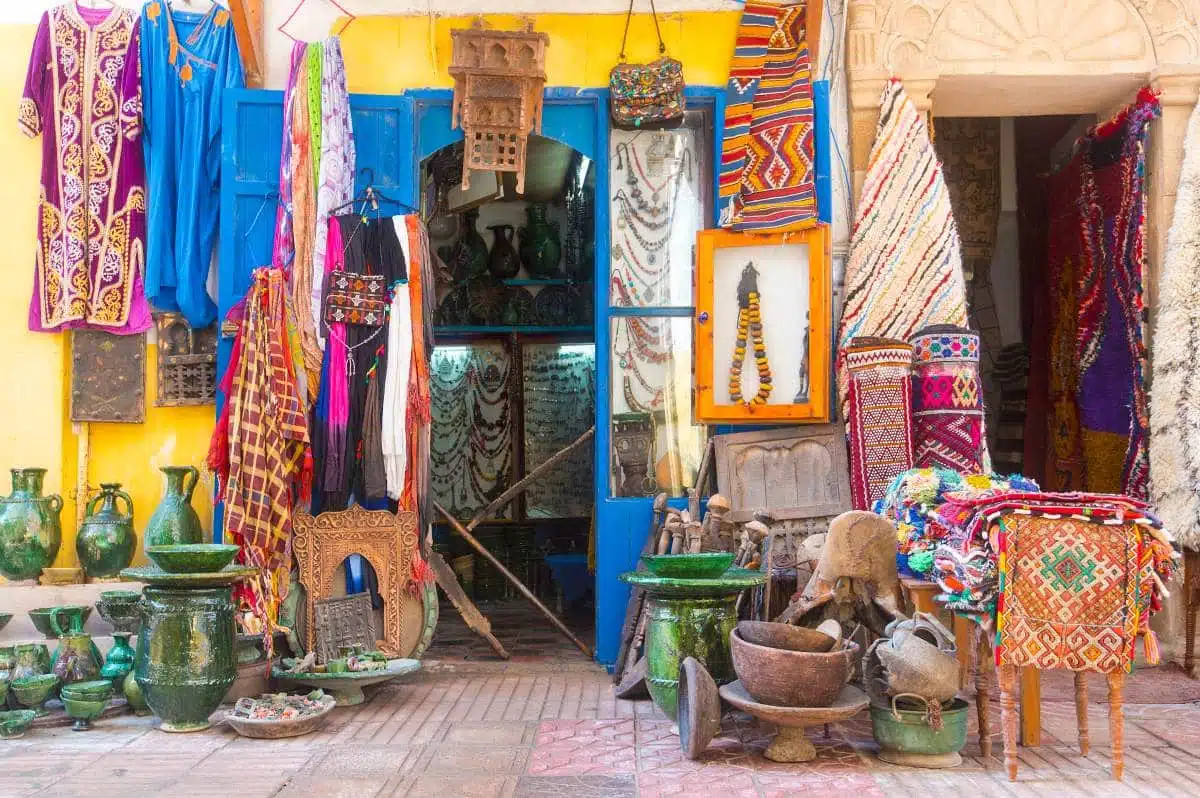 Like most Moroccan towns and cities, if you want to do some serious shopping, you should head to the souk. Souk shopping is one of the best things to do in Marrakesh, well, turns out it's also one of the best things to do in Essaouira.
Whether you're a browser or a buyer, a trip to the souk should be at the top of your list, if only for the people-watching opportunities.
The souk sells pretty much everything, from fruit and veg, traditional ceramics to hand-decorated pashminas and everything in between.
Unique Things to See & Do in Essaouira: Hidden Gems That are Off the Beaten Track
Visit the Galerie La Kasbah
Situated inside a stunning 18th-century Riad, the Galerie la Kasbah is the perfect place to visit in Essaouira if you're a fan of art.
Eleven halls are filled with an abundance of artwork spanning every genre imaginable – Impressionism, Surrealism, Abstract, and more – not to mention the building itself is a piece of art.
Hunt Out Daenerys (Shout Out to the Game of Thrones Fans in the Room)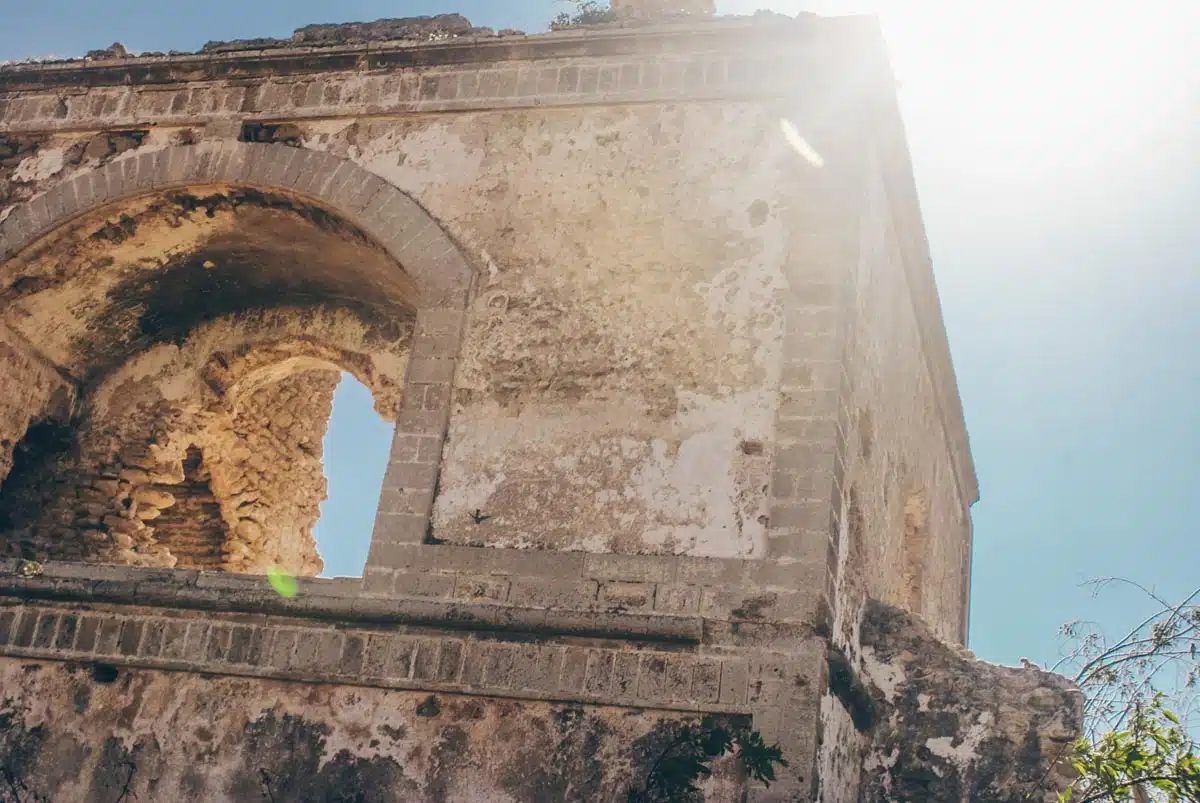 Game of Thrones fans might have clocked that Essaouira crops up in the TV series. It's the real-life home of Astapor, and also the setting for some of the scenes in King's Landing.
While there's a slim-to-none chance of spotting Daenerys Targaryen and her army of Unsullied, you can hunt out the hotspots featured on the programme.
Visit a Local Winery – Val D'Argan
OK so it's not quite in Essaouira but winery and restaurant Val D'Argan is worth the 30-minute schlepp out of town.
Founded by a Frenchman 17 years ago, Val D'Argan has been wooing wine lovers ever since. Take a tour of the winery then settle in for a hearty lunch in the sun accompanied by a glass or two of the vineyard's crisp gris (a blend between a rose and white).
Attend The Festival of Gnaoua and World Music
One of the best things to do in Essaouira is to visit the annual gnaoua, jazz, contemporary and pop music festival – it's the highlight in Essaouira's musical calendar.
The festival welcomes a diverse range of artists each year to a number of locations dotted around the city. Dates change every year, but the festival takes place around June.
Things to do in Essaouira: Practical Tips for Your Trip
How Long to Visit in Essaouira?
Essaouira is a fairly small place, but it's filled with plenty of things to do. I recommend three days here, though if you're short on time it's possible to see the city on a day trip from Marrakesh.
Best Time to Visit Essaouira
The best time to visit Essaouira is during the winter months December through February – this is when the weather is cooler, but still warm enough to be enjoyable. The summer months are extremely hot, so I would avoid these at all costs.
That said, it is more expensive to visit Essaouira in winter, so assess your budget and weather preferences accordingly.
Where Should I Stay in Essaouira?
Riad Dar Maya (Mid-Range)
This chic boutique property only opened a few years ago and has established itself as the most stylish hotel in town. Rooms are decorated in what's best described as "Moroccan meets contemporary chic" style. Think natural materials, neutral hues and the odd touch of colour.
The breakfast (served in the central courtyard) is made from locally-sourced ingredients. Guests should also take advantage of the plunge pool and spa treatments (arranged on request).
Heure Bleue Palais (Luxury)
Heure Bleue Palais is a stunning hotel boasting panoramic views of the Medina and the sea. Head up to the terrace in the evening for the most dreamy views, or enjoy a delicious meal in the traditional restaurant downstairs.
Rooms are stylish and modern, yet still retain touches of traditional Moroccan decor.
Recommended Tours in Essaouira
Things to do in Essaouira: Map
Things to do in Essaouira: Read Next
Like this article? Share on Pinterest.