Home to various energetic and vibrant cities, there are so many brilliant things to do in Morocco. Discover these highlights, from exploring the Sahara to wandering the streets of Marrakech.
Morocco is a place I'm itching to return to. On the northern coast of Africa, an enigmatic paradise awaits.
The country boasts a wealth of natural beauty and significant landmarks to explore – add to this an immense cultural heritage, gorgeous beaches and friendly locals, and it's easy to see why I'm a fan.
That said, with so many brilliant things to do in Morocco, deciding what to include in your trip can be a little bit of a struggle (or, if you're as indecisive as I am, a huge struggle).
Luckily for you, I've written a fabulous guide to the best places in Morocco – so there's no need to stress.
Looking for a hotel with the best rooftop views of Marrakech? Look no further than Nobu Hotel Marrakech. It boasts an idyllic rooftop pool, luxurious rooms and an on-site hamman.
Top 5 Things to do in Morocco
Explore the Colourful Streets of Marrakech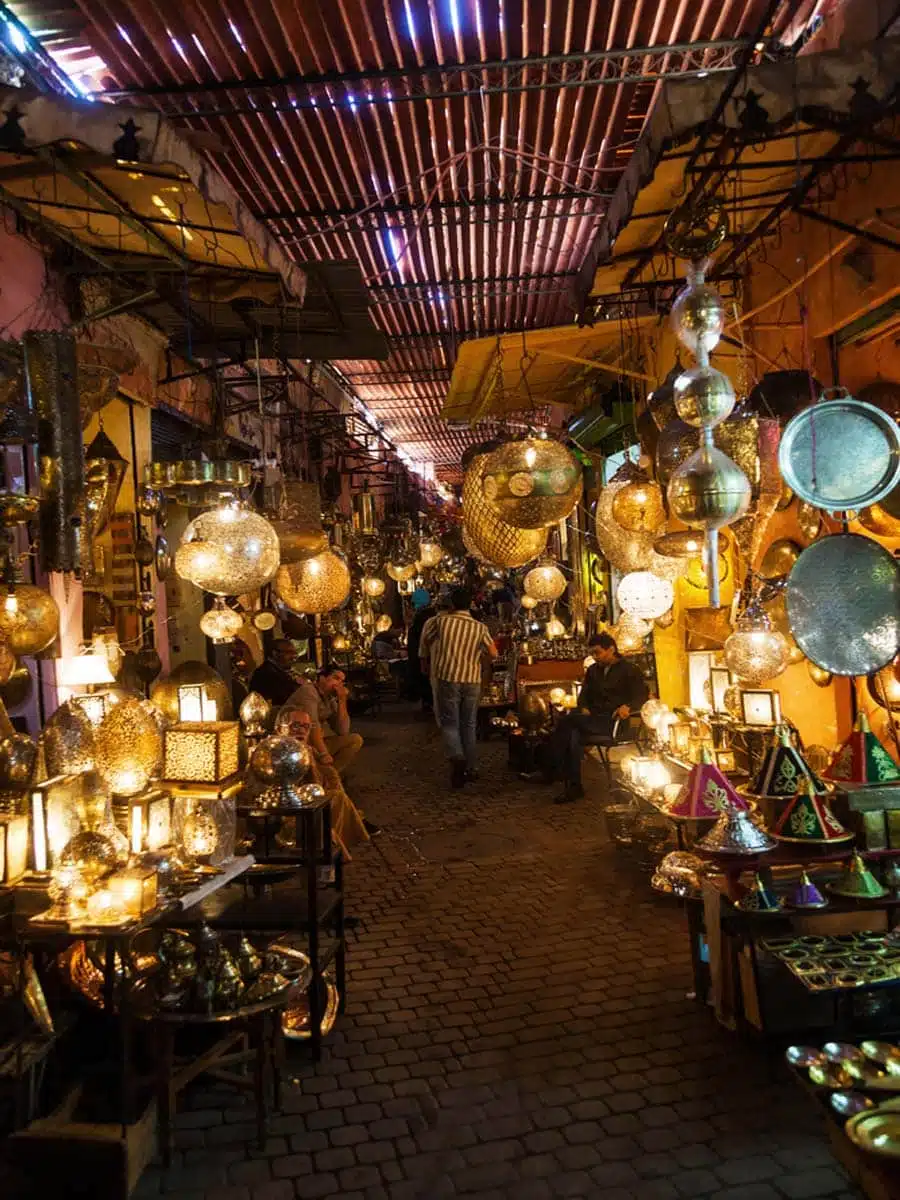 No guide to visiting Morocco is complete without talking about Marrakech. The walled city lies in western Morocco, near the picturesque Atlas Mountains.
There's so much to do in Marrakech, but I recommend you start by exploring the cultural melting pot of the medina, and then heading to the famous Souk Semmarine, where Moroccan spices fill the air.
Or, if you're after some of the city's historic intrigue, I recommend visiting Bahia Palace. Here you can see everything from the stunning stuccos to elaborate mosaics that make visiting this palace a once-in-a-lifetime experience.
But that's not all, as the Saadian Tombs is another fantastic adventure calling your name. I doubt you'll find a prettier burial sight, with a tapestry of mosaics painting the Chamber of 12 Pillars in a colourful glow.
Tip: This historical and cultural tour of Marrakech will take you past all these iconic monuments and much more.
Delight Your Architectural Senses in Casablanca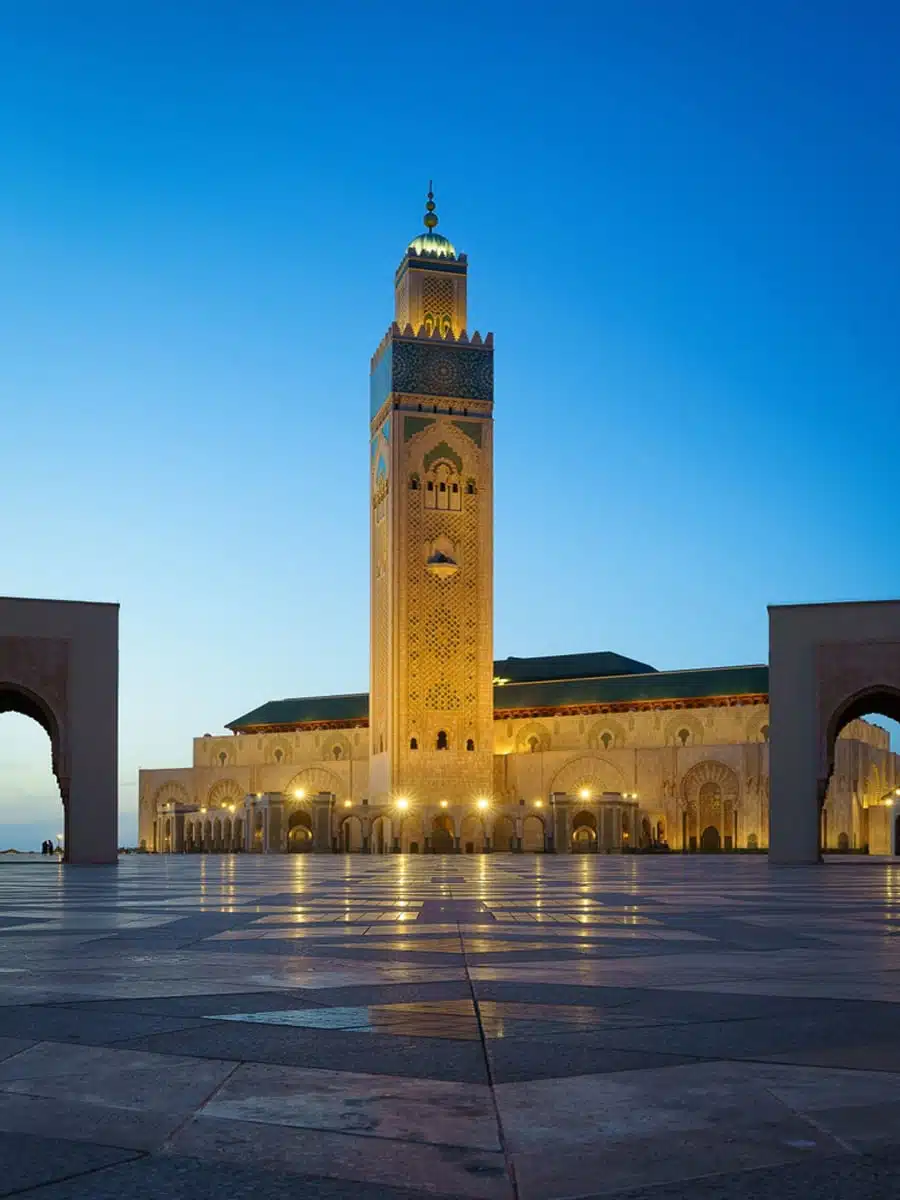 Looking for a coastal oasis with a dash of architectural charm? If so, look no further than Casablanca. It's one of the best places to visit in Morocco, from its French-inspired Mauresque architecture to the majestic Hassan II Mosque.
Moreover, it has an electric atmosphere, especially at Marche Central. This is a fantastic market where you can get all kinds of goodies, from colourful baskets to delicious spice mixes.
This city is among the most popular of Morocco's destinations, as it has monumental landmarks, such as Place Mohammed V, which has a blend of Art Deco and Moorish architecture. Is it any wonder I love it so much?
Go Surfing at Essaouira's Beaches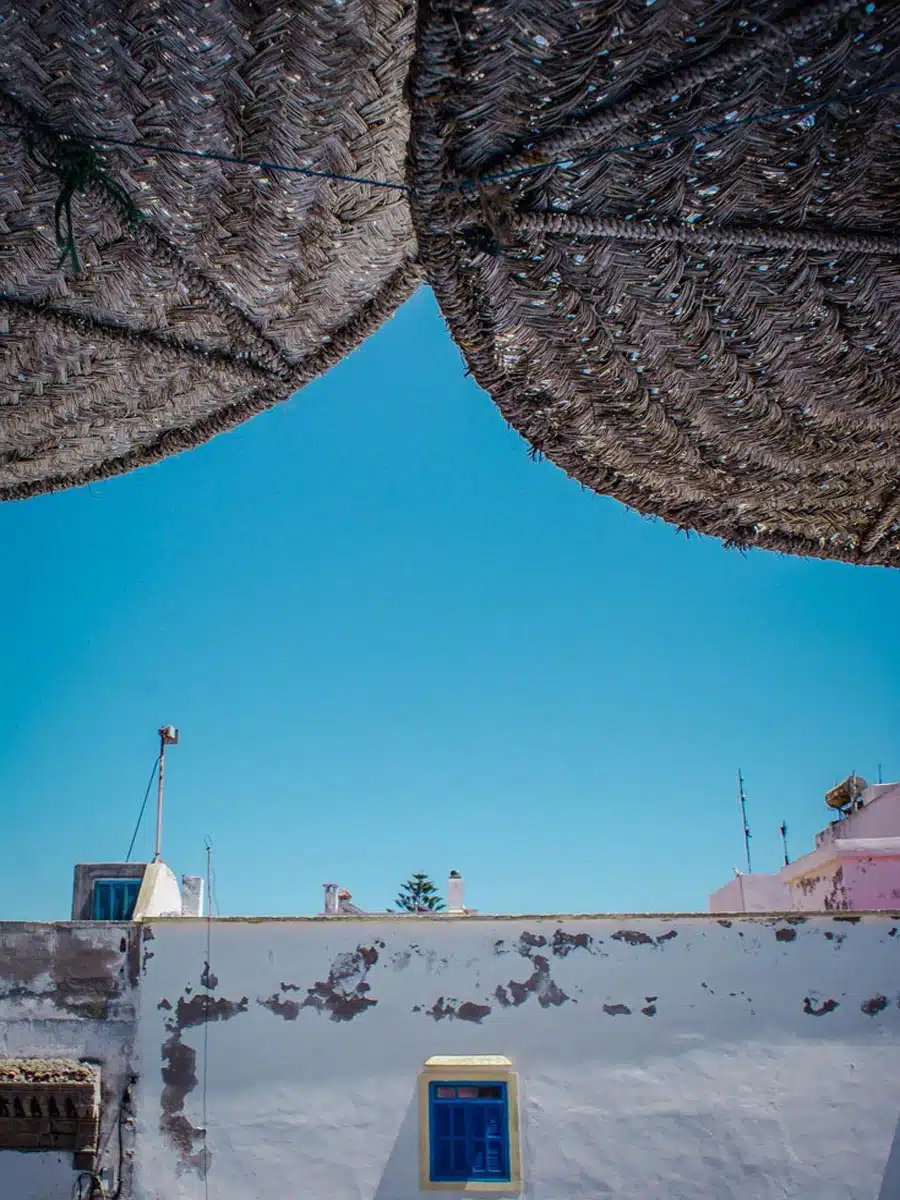 While there are plenty of exciting things to do in Essaouira, I suggest you hit the beaches first. It's truly one of the most relaxing places in Morocco, and it boasts a far more laid back vibe than the country's more well-known cities.
Due to the city's Alizee winds, it has fantastic waves and opportunities for all kinds of surfing (wind and kitesurfing included).
However, if you're a beginner, these winds can make it tricky to catch a wave. Don't fret. This 2-hour surf lesson is ideal for learning practical methods and perfect board control.
Wander Around the Blue Alleys of Chefchaouen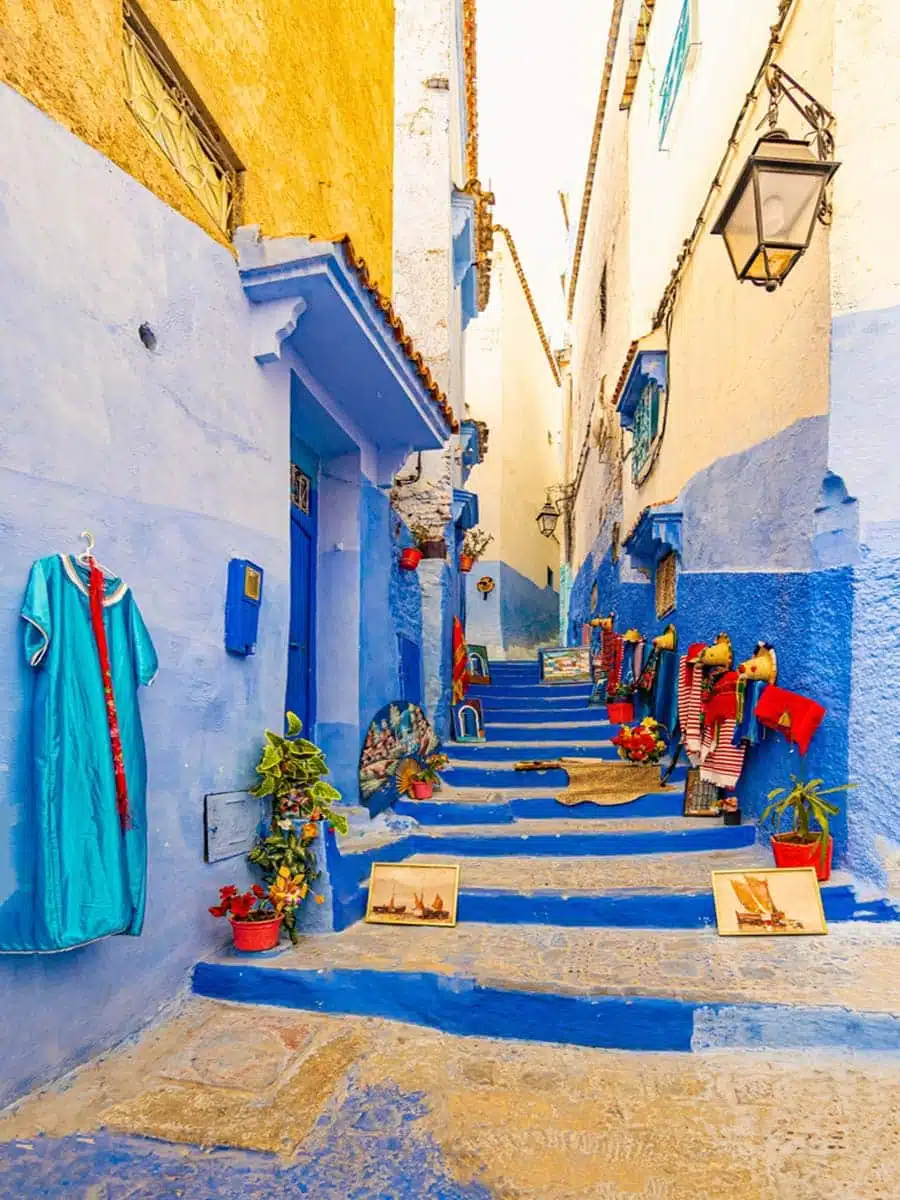 In northwestern Morocco, tucked away in the Rif Mountains, you'll find the charming city of Chefchaouen. It's one of the quieter places to visit in Morocco, and its delightful cobalt-stained streets add to its tranquillity.
What's interesting about these streets is the different explanations for the blue paint. Some say it's to keep the mozzies away (which I get), while others say it represents the ocean's colour.
All I know is it adds to the charm of Chefchaouen. The city also has a fascinating cultural heritage, as seen in the Spanish architecture of Chefchaouen's old town. You can visit grand buildings, such as the Kasbah Museum, or buy souvenirs in the medina.
Tour the Sahara Desert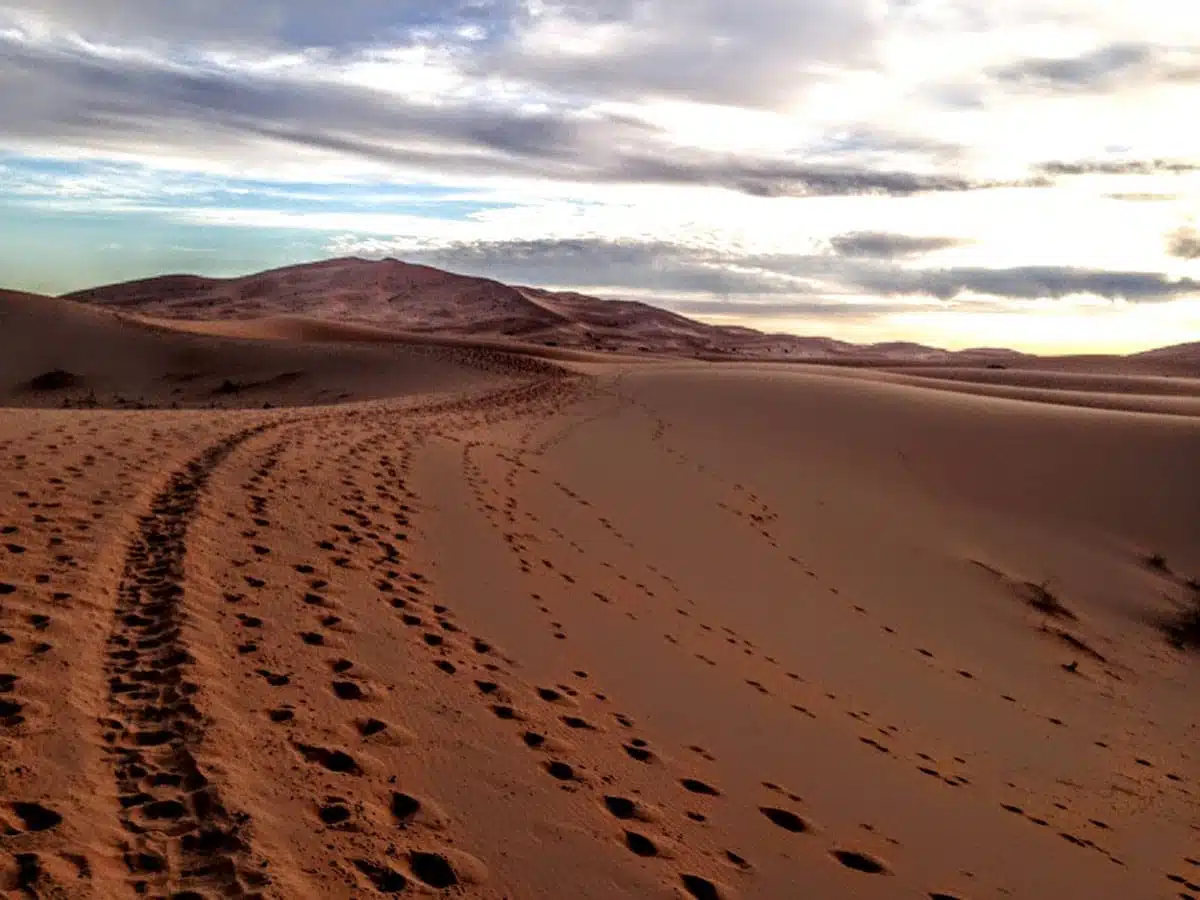 For a truly once-in-a-lifetime experience, I highly recommend touring the Sahara. I get that this recommendation sounds quite vague, so let me dive into how you can do this.
It's best to start from Marrakech, but you'll want to book a tour for this, so you don't have to worry about all the travel logistics.
This 3-day desert safari to Merzouga is a brilliant option. You'll see iconic natural landmarks, like the Dadès Gorges and Todra River, and have a camel ride on the Erg Chebbi dunes.
Plus, you'll get to explore famous Morocco tourist attractions, such as Aït Benhaddou. This fortified village dates back to the 11th century and was crucial in the trans-Saharan trade route.
Book Your Sahara Desert Tour Here
Brilliant Things to See & Do in Morocco
Wander Around Rabat, Morocco's Capital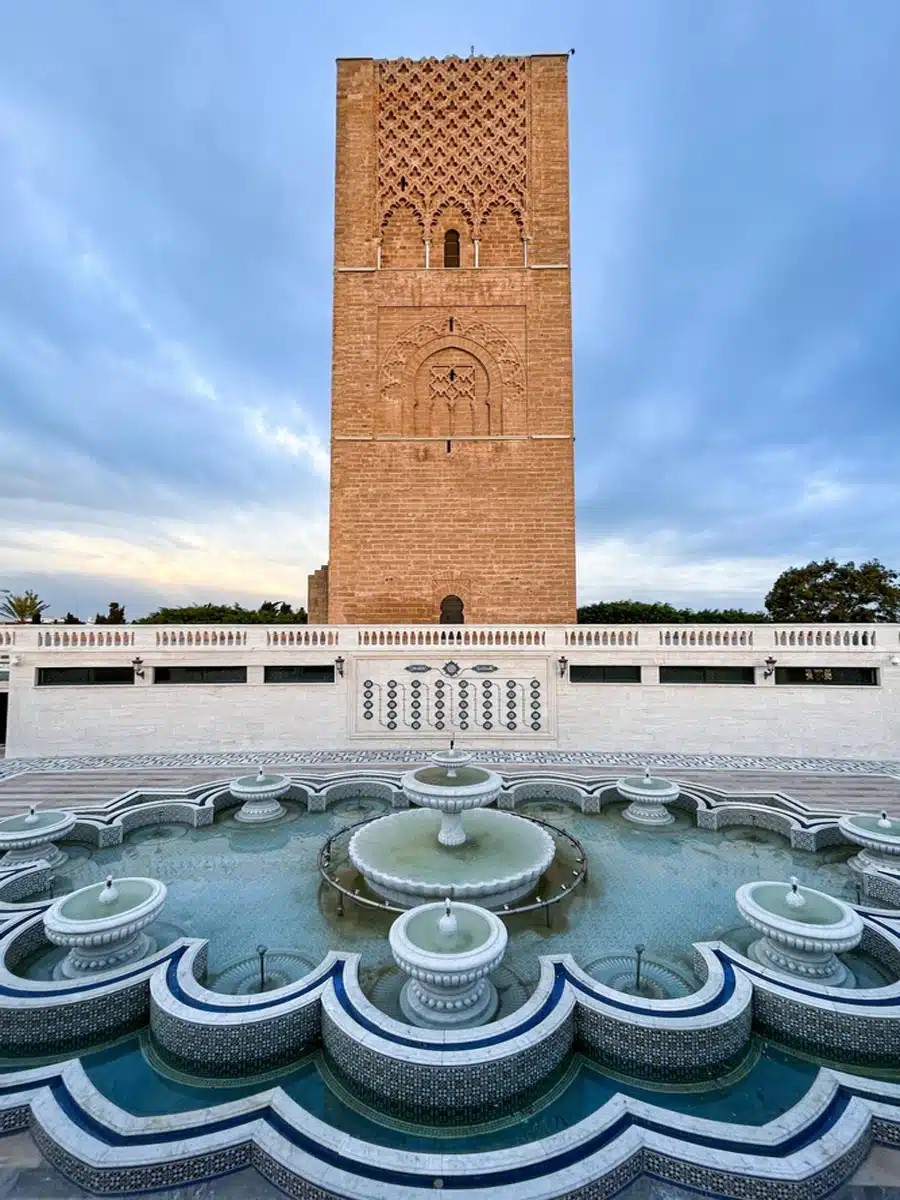 Another of the best places to go in Morocco is the majestic city of Rabat. Although it's the country's capital, many prefer Marrakech or Casablanca to Rabat.
Little do they know how much they're missing out. Rabat is one of Morocco's Imperial Cities, with history and distinctive landmarks. These include Hassan Tower, the Royal Mausoleum, and Rabat's relaxed medina.
This medina has a different feel to others in Morocco. That is because the market was run initially by Andalusian Muslims who fled from Spain. It has a lot calmer vibe, so take your time and look for stunning embroidered clothing, silver jewellery and leather goods.
Find Inner Peace in Majorelle Garden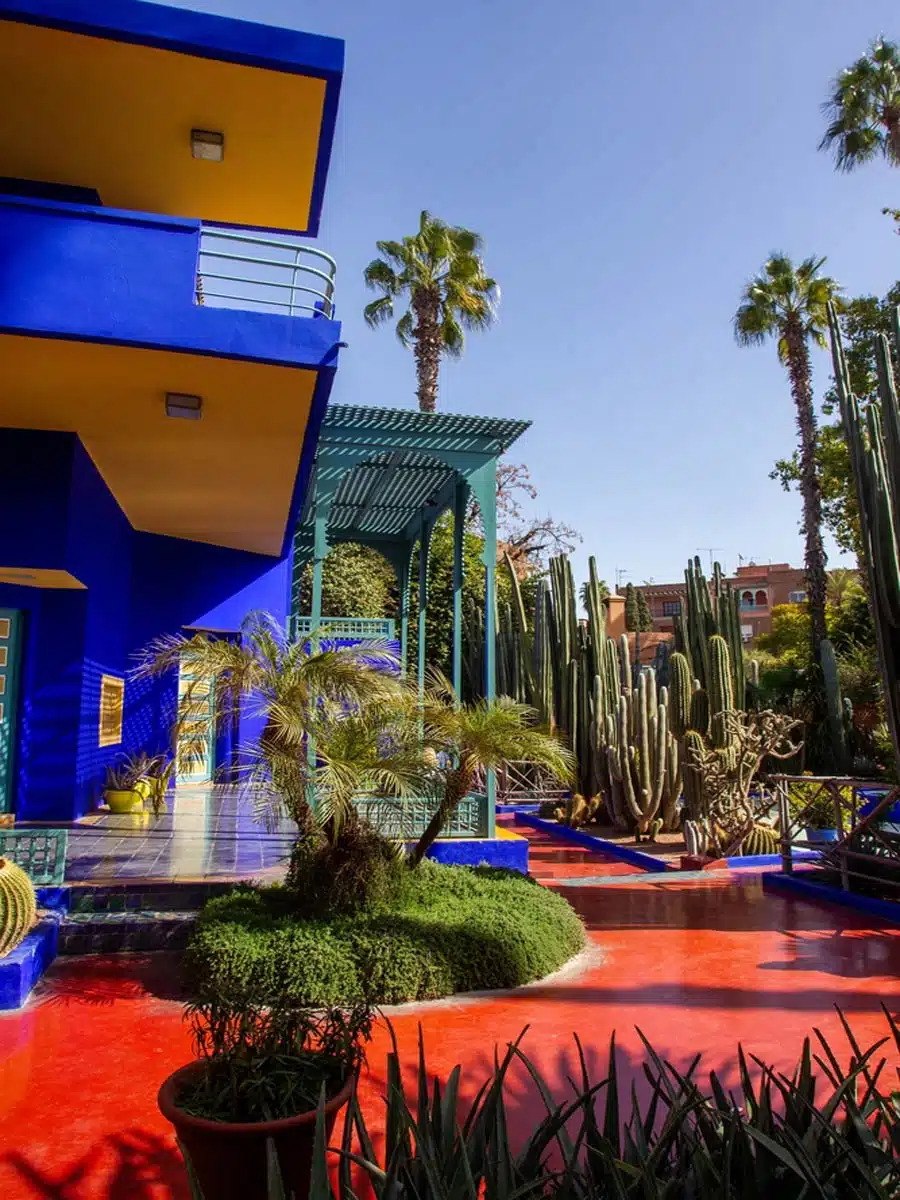 Okay, well, not really. As one of Morocco's top attractions, Marrakech's Majorelle Garden has almost a million visitors annually. Don't write it off as an overhyped tourist attraction, though, as it has hundreds of plant species, art deco architecture and the lovely Muśee Berbère.
The garden extends over 96,875 square feet and contains plants from all over the world — there are plant species from each of the seven continents. Besides this, it also has boldly coloured buildings, a café and a gift shop that's worth perusing.
Booking is only available online at this link, which I recommend doing in advance. However, if you want something a bit more special, book this garden tour. It includes entrance fees to Majorelle Garden and Muśee Berbère and a one-hour camel ride.
Immerse Yourself in Fes' Medina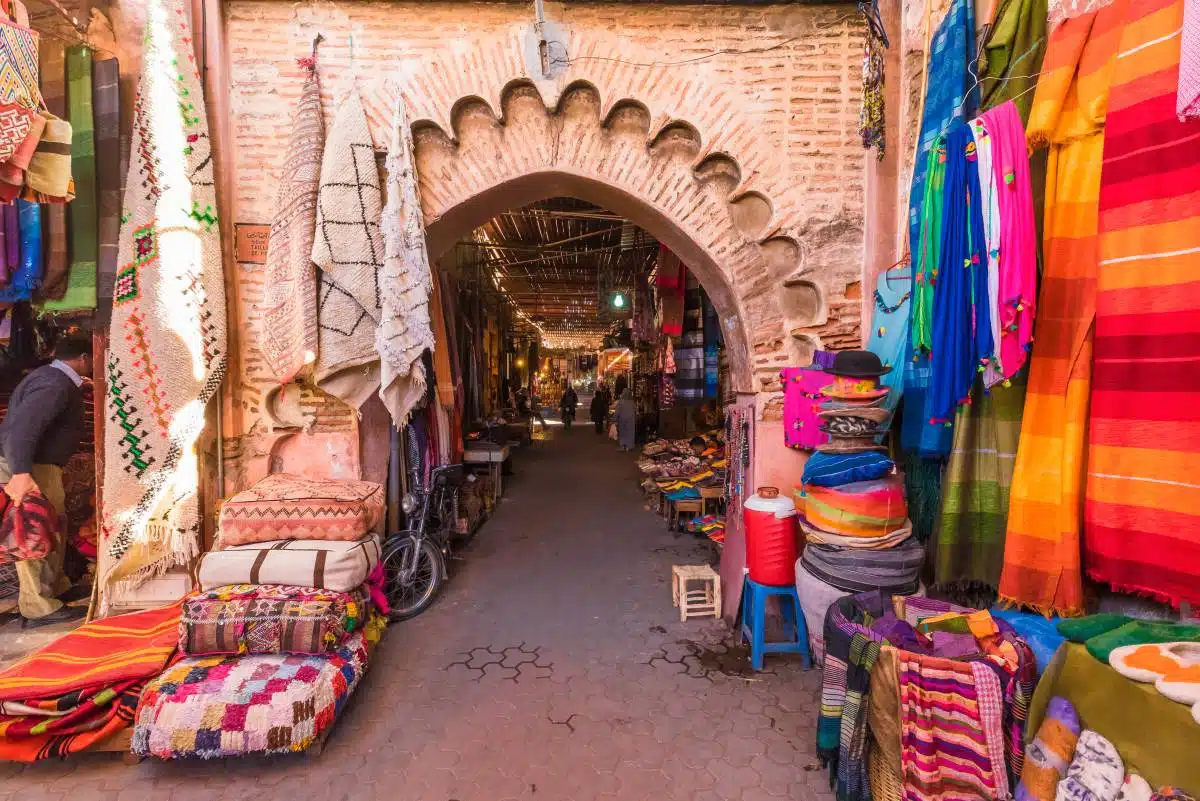 If you're looking for where to go in Morocco to learn about its history and culture, I recommend visiting Fes. This northeastern city is commonly known as the country's cultural capital and has one of the world's largest undamaged medinas.
The medina Fes el Bali is a UNESCO World Heritage site and dates back to the 9th century. It contains ancient buildings like the Al-Andalus Mosque and Medersa Bou Inania – these are two of Fes' most important religious sites that boast ornate decorative features.
If the thought of losing your way causes stress, don't worry; this medina-guided tour will take you through the old city's walls and includes round-trip transportation.
Explore the Desert City of Ouarzazate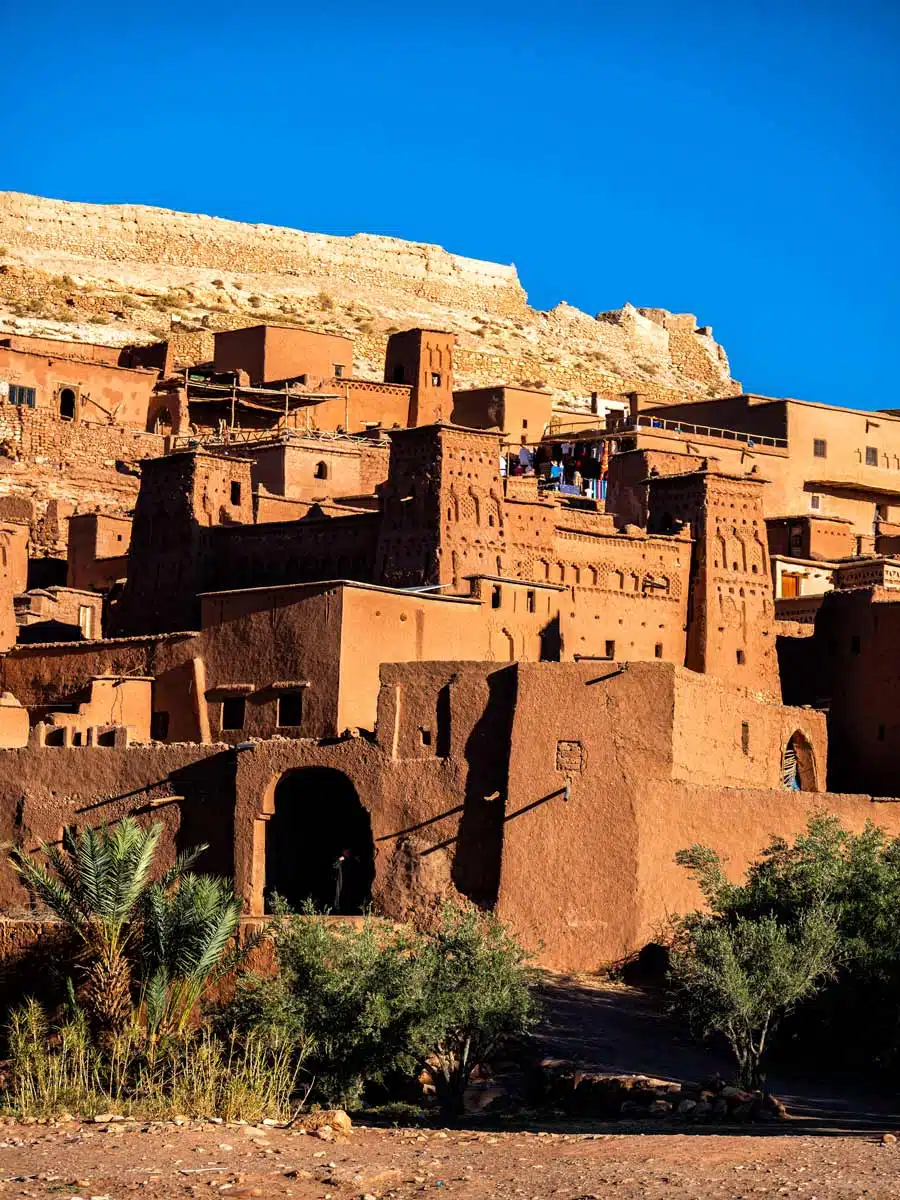 In terms of what to see in Morocco, the Door to the Desert, Ouarzazate, is a top place to visit. This is because it's famous for being a location for TV shows and movies, from Game of Thrones to classics like Lawrence of Arabia.
However, It's also a great place to visit if you're on a road trip from the northern cities to the Sahara, as a brilliant oasis pitstop. It's surrounded by natural beauty, especially in spring, when verdant crops juxtapose the orange city.
Two great things to do in Morocco's desert city include visiting the Ouarzazate Cinema Museum for a star-studded delve into the area's history and experiencing zen at Fint Oasis.
Experience Gorgeous Culture in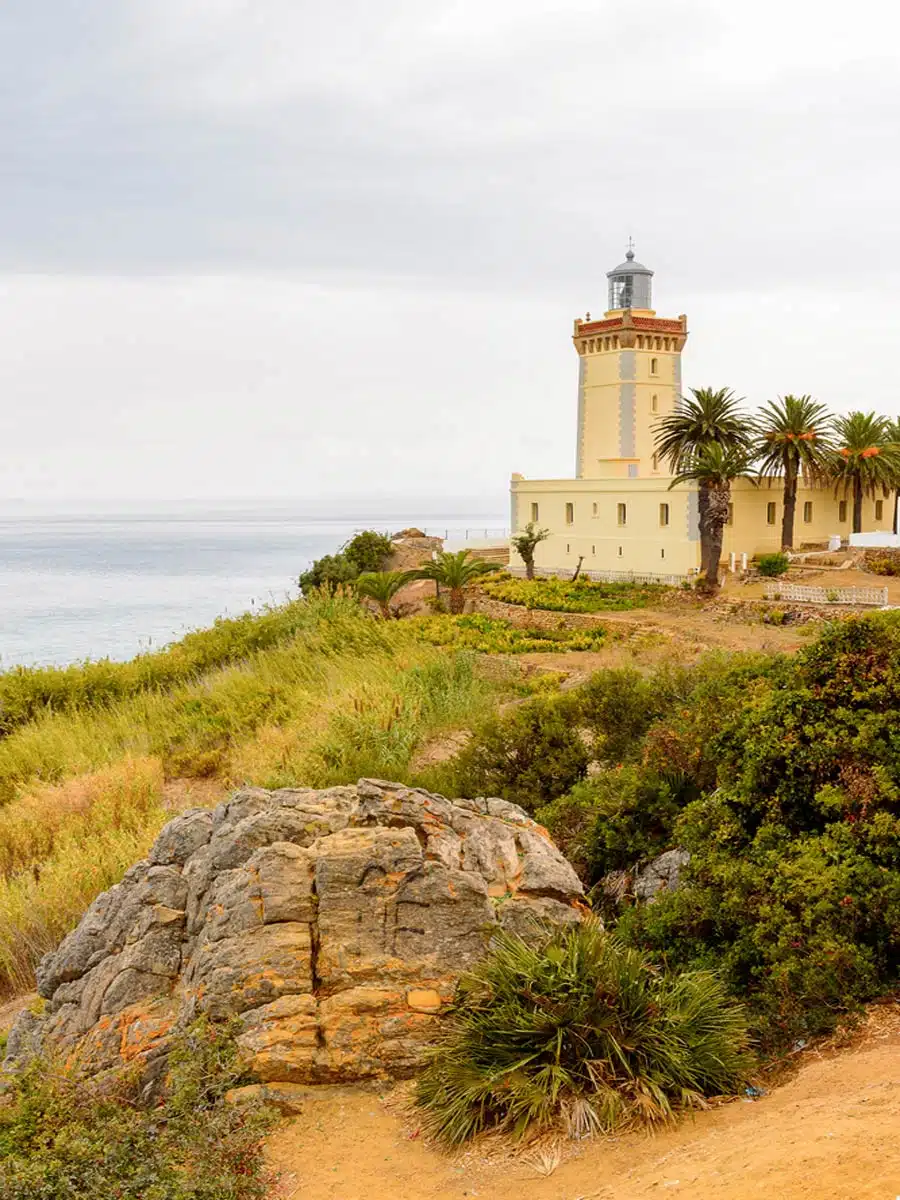 This fabulous city is just a three-hour ferry ride from Europe across the Strait of Gibraltar. So, this is ideal if you're looking for a fun day trip from Spain.
However, Tangier is also a great spot to visit in Morocco for history buffs – my favourite thing to do is visit Cape Spartel Nature Reserve. This is the northwestern point of Africa, home to the Caves of Hercules.
According to legend, this is where Hercules slept before his 11th labour and retrieved apples from the Garden of the Hesperides.
Even if you don't believe this, it's still one of Morocco's top attractions. The eroded rocks and lighting create dramatic shadows, adding to the cave's mythical feel.
Unique Things to See & Do in Morocco: Hidden Gems That are Off the Beaten Track
Go Hiking in the Atlas Mountains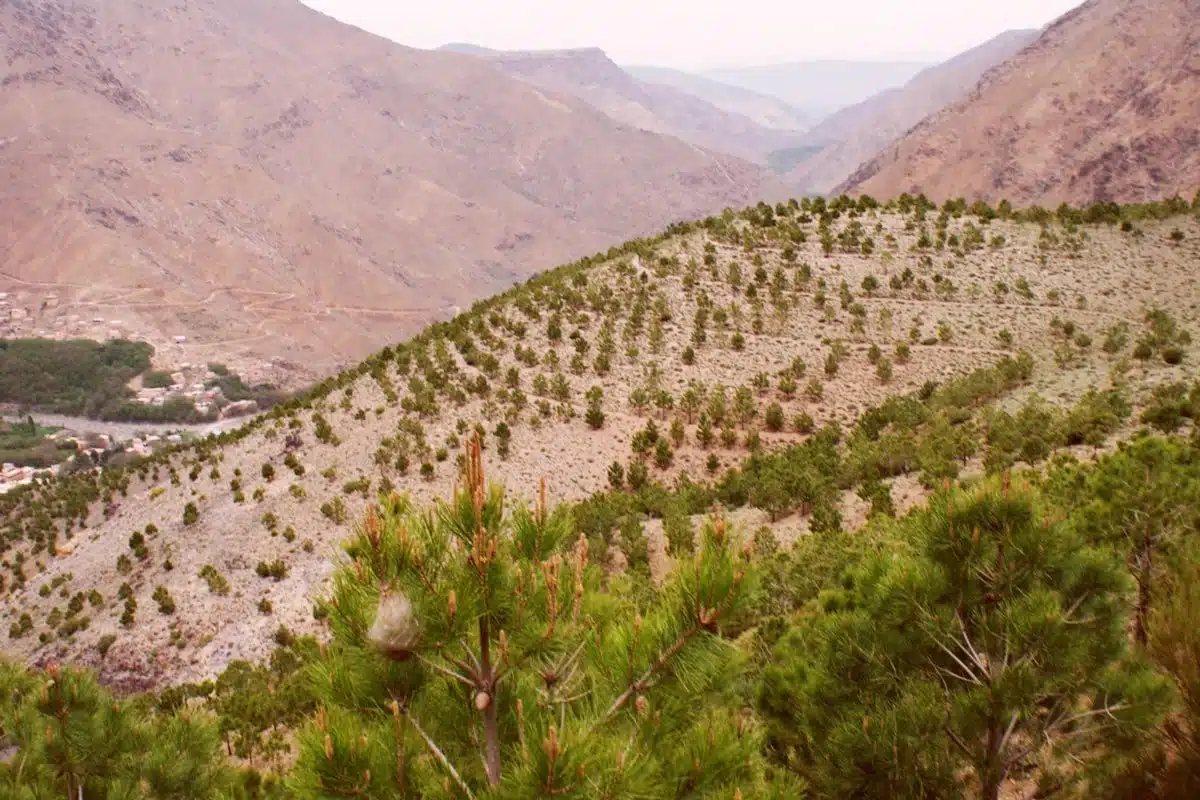 If it's an adventure you seek, one of the top activities in Morocco is hiking in the Atlas Mountains. They're a stunning part of northern Africa, stretching from Morocco to Tunisia. In Morocco, they separate the Mediterranean and Atlantic coastlines from the sands of the Sahara.
If you're an experienced hiker, trekking up Mount Toubkal (North Africa's highest peak) is the adventure of a lifetime.
You can start at the base by learning about Berber village culture and walking through verdant valleys. As you get higher, you'll notice the terrain gets sparser, and you start seeing snowy peaks.
That said, I know hiking isn't for everyone. Don't worry. You're free to go at your own pace, as there are great options. For example, this Ouzoud Waterfalls guided hike is a more chilled out way to explore the area.
These 360-foot falls are an incredible site to see after a two-hour hike. Just be careful of your sunglasses, as the monkeys here are known for stealing them!
Book Your Mount Toubkal Trek Here
Relax at Morocco's Gorgeous Beaches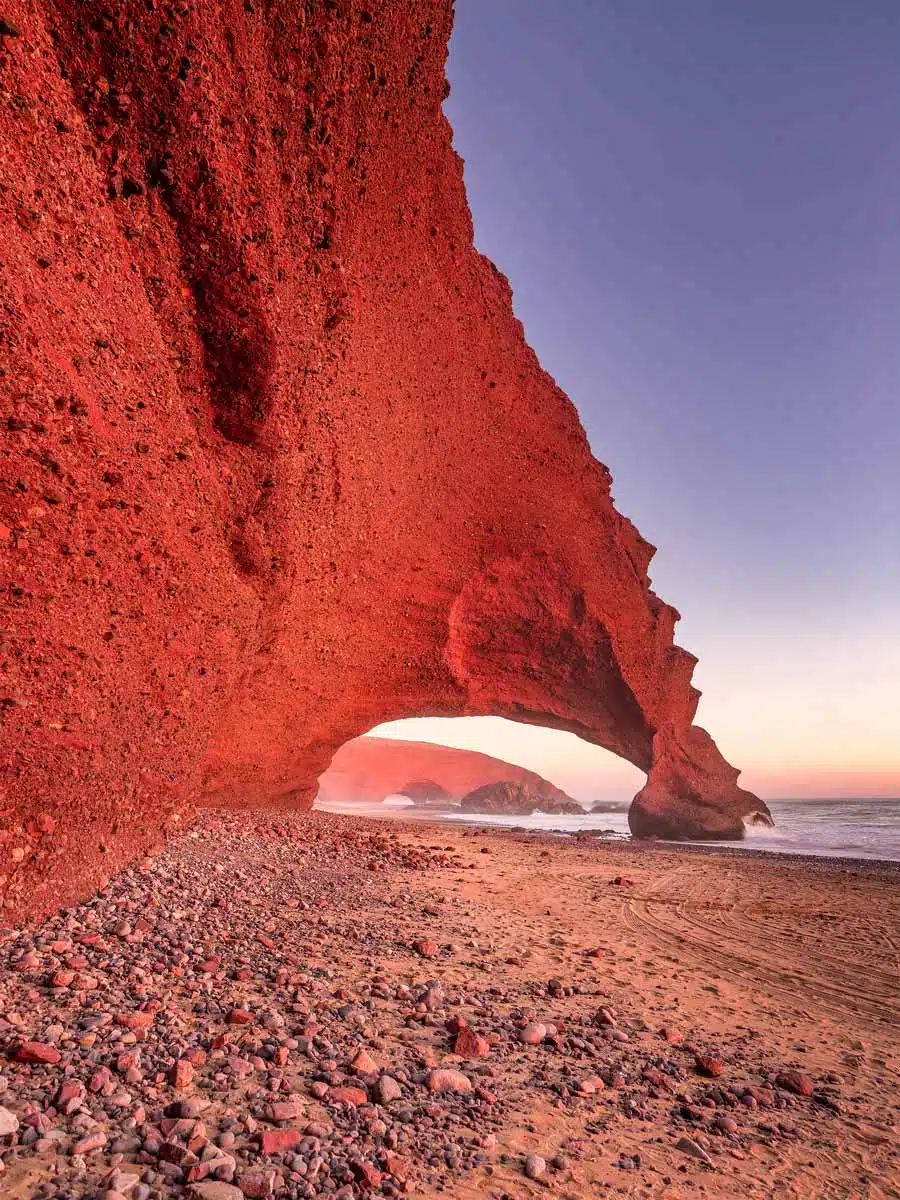 Morocco might not be totally famous for its beaches, but I promise you that its natural beauty doesn't end at the mountains. It just so happens to boast some of the most beautiful stretches of coastline along its Atlantic coastline.
If you love to soak in some sun rays, come between June and September, as this is when it's the best beach weather. I recommend Legzira Beach as a great place to visit in Morocco. It's not far from Marrakech or Essaouira, has stunning red arches and is expansive.
If you're after something a little more laidback, Mirleft is another brilliant beach town to visit in Morocco. It is home to the idyllic Imin Tourga Beach, where you get your summer tan. However, it's also a popular spot for fishing, paragliding, and surfing if that's your vibe.
Experience Idyllic Views in Moulay Idriss Zerhoun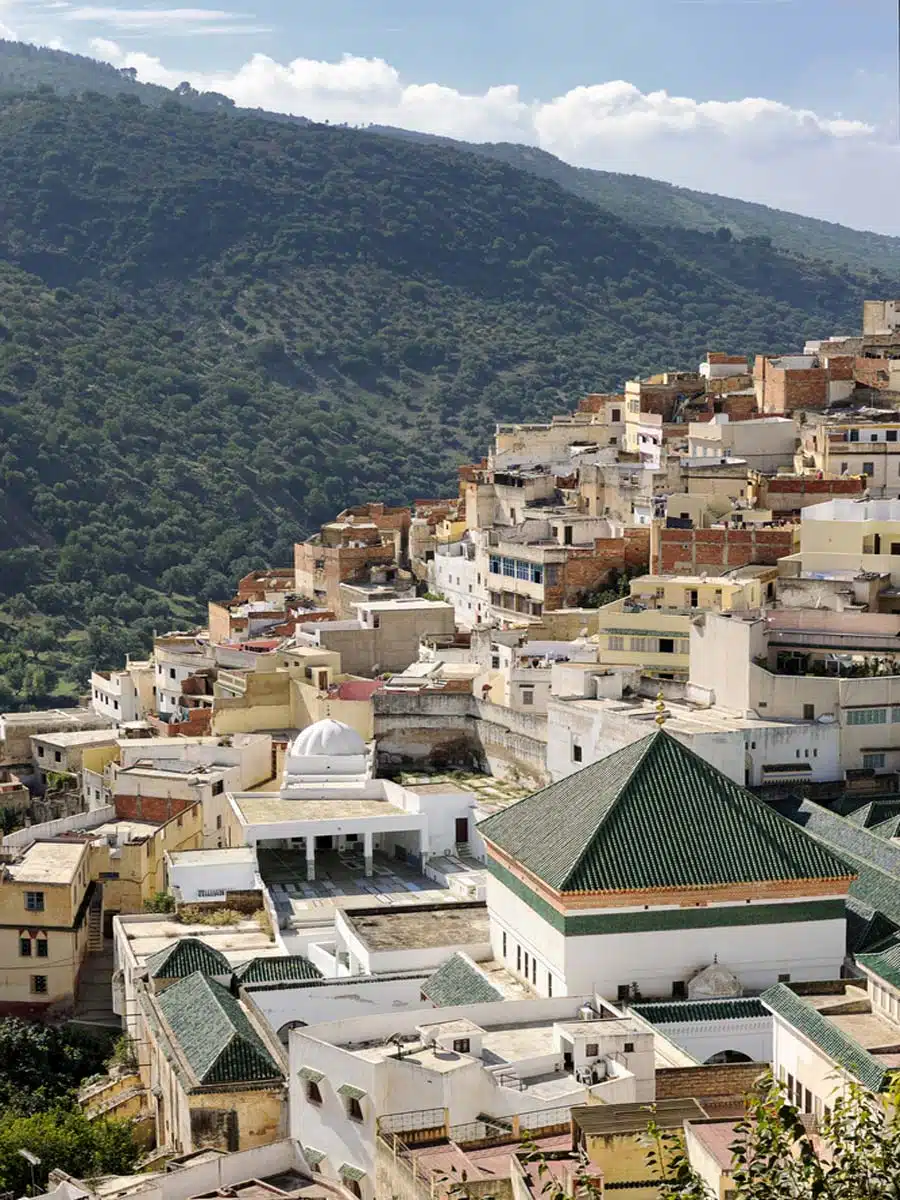 Out of all the many things to see in Morocco, Moulay Idriss Zerhoun is my favourite little gem.
This charming town is a delight for the senses. With its coloured roofs and compact constitution, it looks like part of a Wes Anderson movie and is even better to explore.
It boasts quaint bakeries, wine farms, and olive-pressing shops, so I highly recommend coming hungry. Take my advice and head to Scorpion House for delectable Moroccan food and beautiful views over Moulay Idriss.
For history lovers, visit Volubilis or the House of Orpheus to see ancient Roman ruins and stunning mosaic floors.
Roadtrip the Tizi n'Test Pass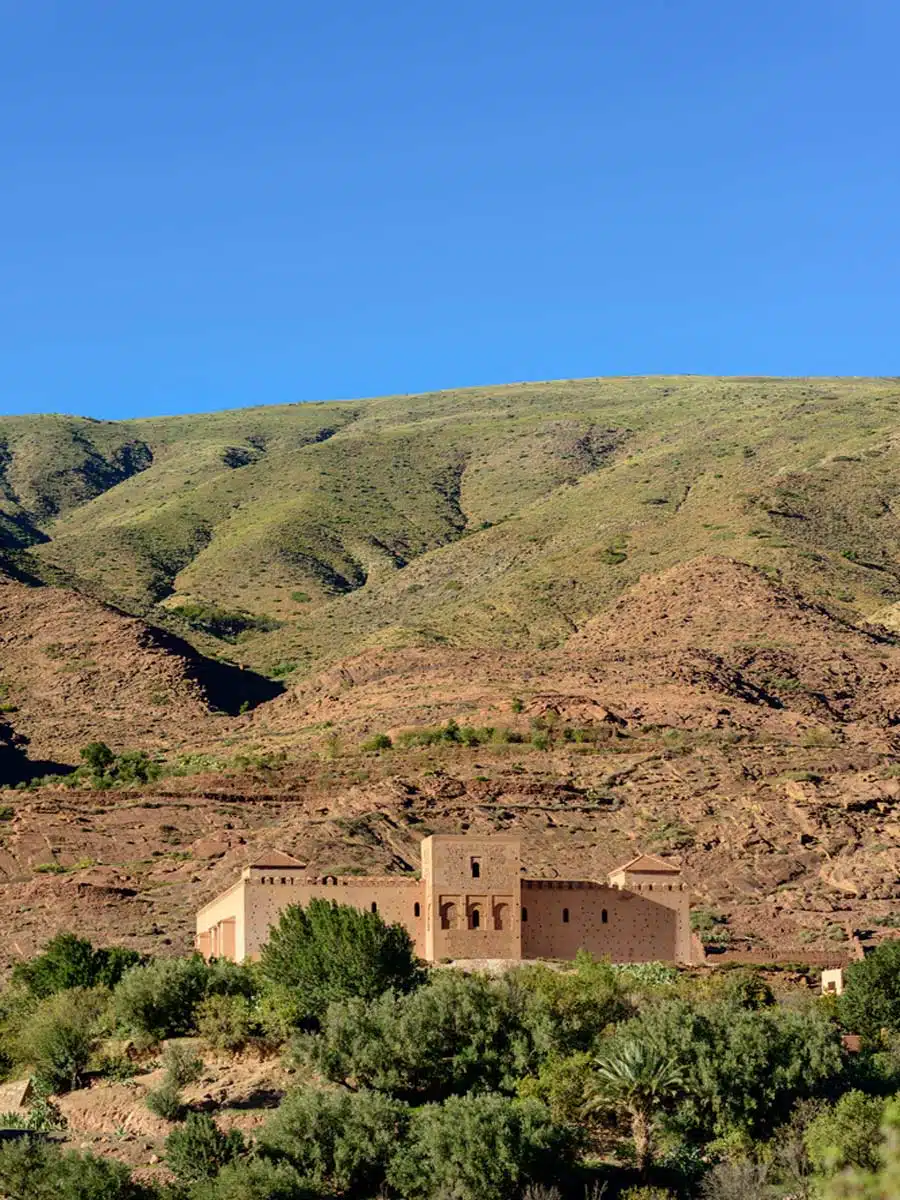 Last but not least in this Morocco travel guide is a road trip on the Tizi n'Test mountain pass.
I'll be honest with you, this is one of the more adventurous things to do in Morocco. This is because it has high elevations and very steep climbs – a knee-wobbling drive for most people.
However, if you're an experienced driver and you drive slowly, you'll manage just fine. The payoff is worth it, too.
The road connects Asni, Ouirgane, Talaat-n-Yacoub and Tin-Mal, and offers some of the most breathtaking views in the country as you pass the Anti-Atlas Mountains and Souss Valley.
Things to do in Morocco: Practical Tips for Your Trip
How Long to Visit in Morocco?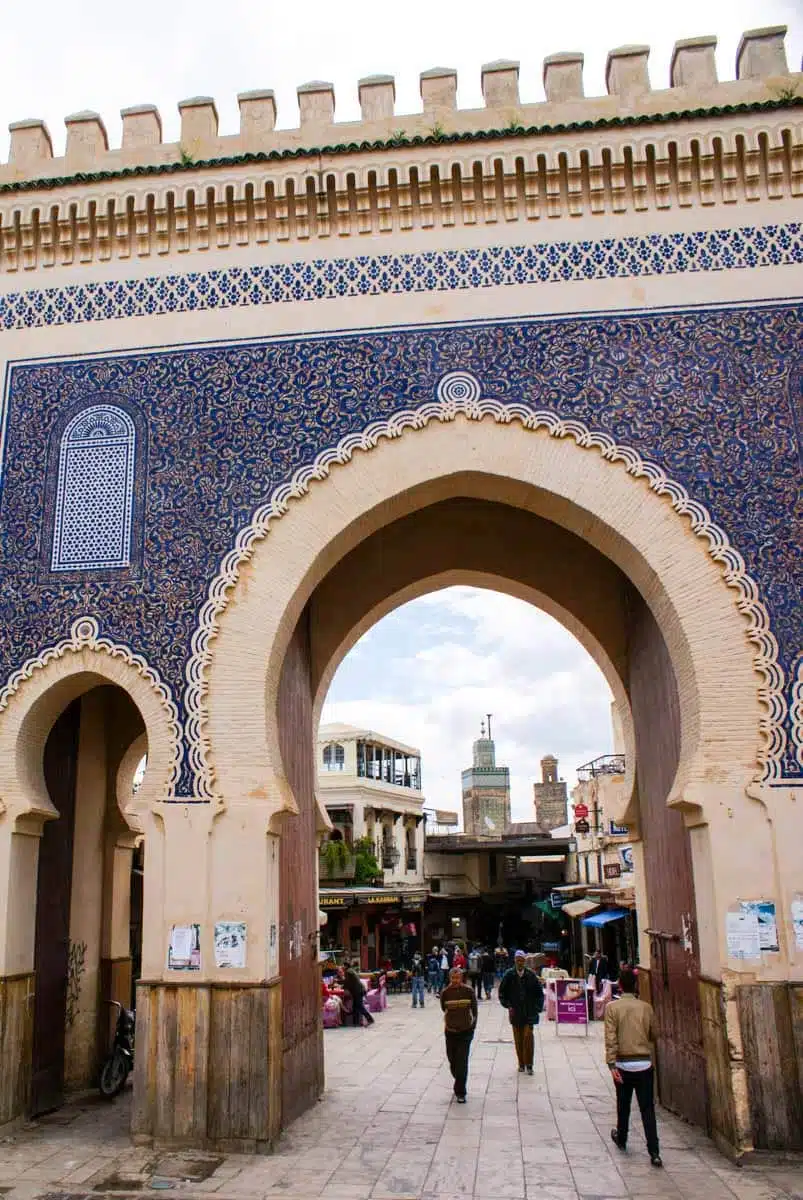 This all depends on how much of Morocco you want to see. However, I'd highly recommend spending one to two weeks to get the most out of your trip.
Best Time to Visit Morocco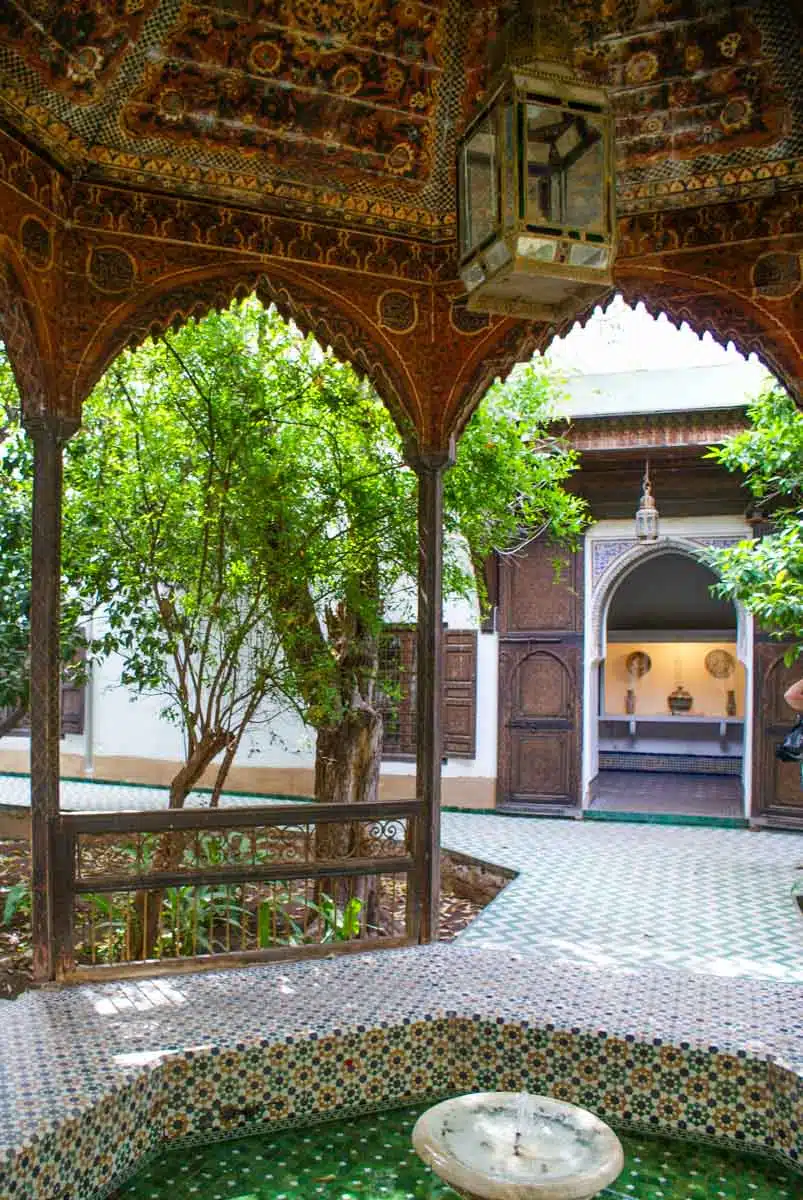 This also depends on what you want to do in Morocco. If you're keen to relax on Morocco's stunning coastline beaches, visit from March to May. However, if you explore inland, visit during the shoulder season between November and February.
Where Should I Stay in Morocco?
There are many superb places to stay in Morocco's grand cities, but here are two of my top choices.
Jm Suites Hotel (Mid-Range)
The luxury JM Suites hotel is a fantastic place to stay in Casablanca, as it's close to attractions such as United Nations Square and Sacred Heart Cathedral. Moreover, it has spacious rooms, free WiFi, and friendly staff.
Palais Faraj Suites & Spa (Luxury)
Staying at Palais Faraj is like being in a palace, from its Moorish architecture to the delicious food served at its restaurants. It's also in the centre of Fes, with stunning city views. You can't get much better than this.
Recommended Tours in Morocco
Things to do in Morocco: Map
Planning a Morocco Trip? Read These Next