Looking to add the best landmarks in Cyprus to your itinerary? Discover the top destinations and historical sites in Cyprus with this jam-packed guide.
An island split into two distinct regions, Cyprus is filled with an abundance of important landmarks and tourist attractions.
From locations straight out of Greek mythology to architectural marvels from Greco-Roman times, history is evident everywhere you look in Cyprus – so keep your eyes peeled.
Cyprus boasts peaceful beaches and dozens of ancient sites spanning multiple civilizations and recorded periods.
But don't panic if you're less into history and more into sunbathing, there are so many fantastic landmarks in Cyprus to explore. Here's my pick of the best.
Famous Landmarks in Cyprus
Aphrodite's Rock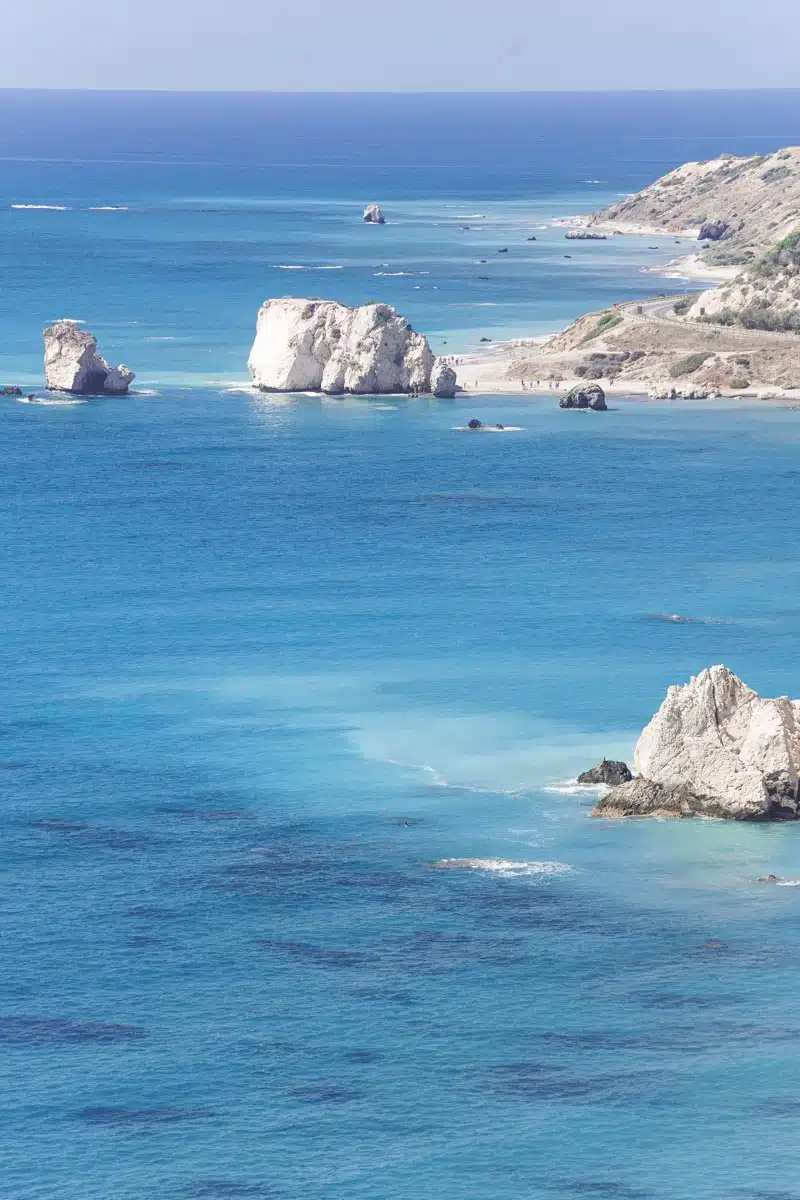 Chances are, if you're planning a trip to Cyprus, you'll know about the country's historic links with Greek mythology. Or, if not, you're about to.
I'm head over heels for Cyprus because of the abundance of historical landmarks, many dating back to ancient times. Aphrodite's Rock is one of these Cyprus attractions, and it is (as legend has it) the birthplace of the ancient Greek Goddess.
It's one of the most iconic symbols in the world and worth your time when you holiday in Cyprus. And, rumour has it; if you swim around the storied stone, you may live longer and fall deeply in love. It's worth a shot.
Nissi Beach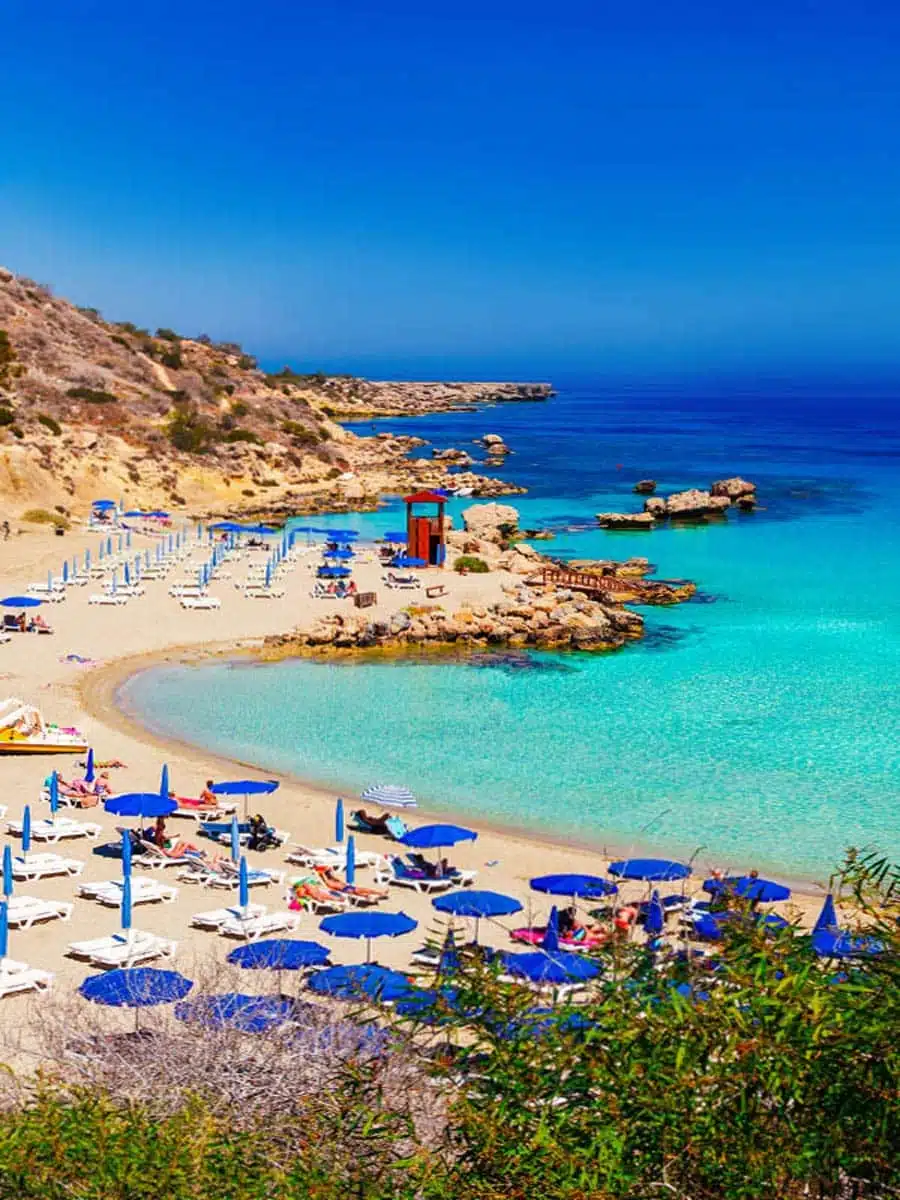 One thing immediately comes to mind when I think of tourist attractions in Cyprus. Beaches. Beautiful, pristine and perfectly photogenic beaches.
Nissi Beach is the most well-known example of the idyllic blue waters and golden sands that make it one of Europe's best winter sun destinations. And it's no wonder why.
Shallow waters, a picture-perfect setting and world-famous beach parties make Nissi Beach a must-visit attraction in Cyprus.
Kourion Amphitheatre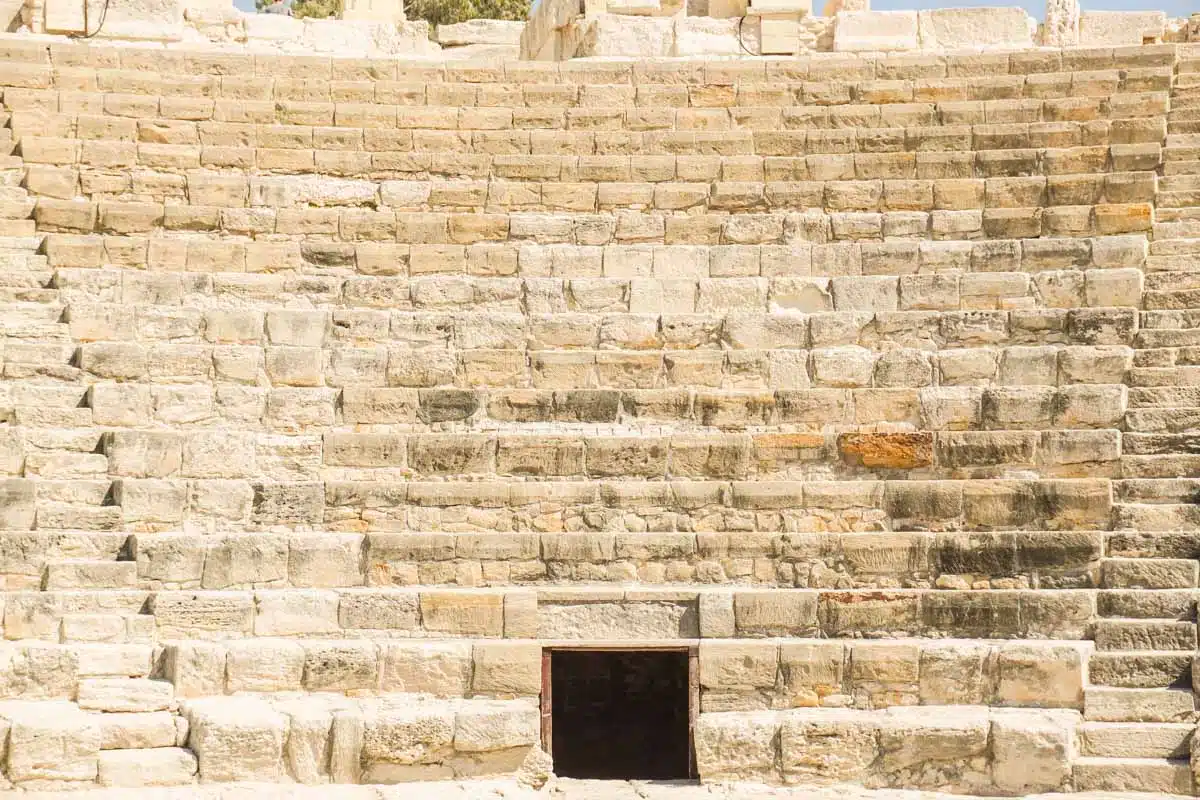 You'll find a few archeological marvels on my list of the best places in Cyprus, but if you only choose one to visit, put the Kourion Amphitheatre on your short list of contenders.
This historical amphitheatre dates back to ancient Greece and is an important reminder of the many cultures and civilizations that left their mark on Cyprus over the centuries.
You can also see other ancient ruins, like the House of Eustolios, for the same price of admission, so be sure to allow enough time to explore one of the top tourist attractions in Cyprus while you're here.
If you want to enjoy a jam-packed day of visiting Cyprus landmarks, schedule a tour and see Kourion Amphitheatre while visiting other cool destinations along the way.
Book a Kourion Amphitheatre Tour from Paphos
Governor's Beach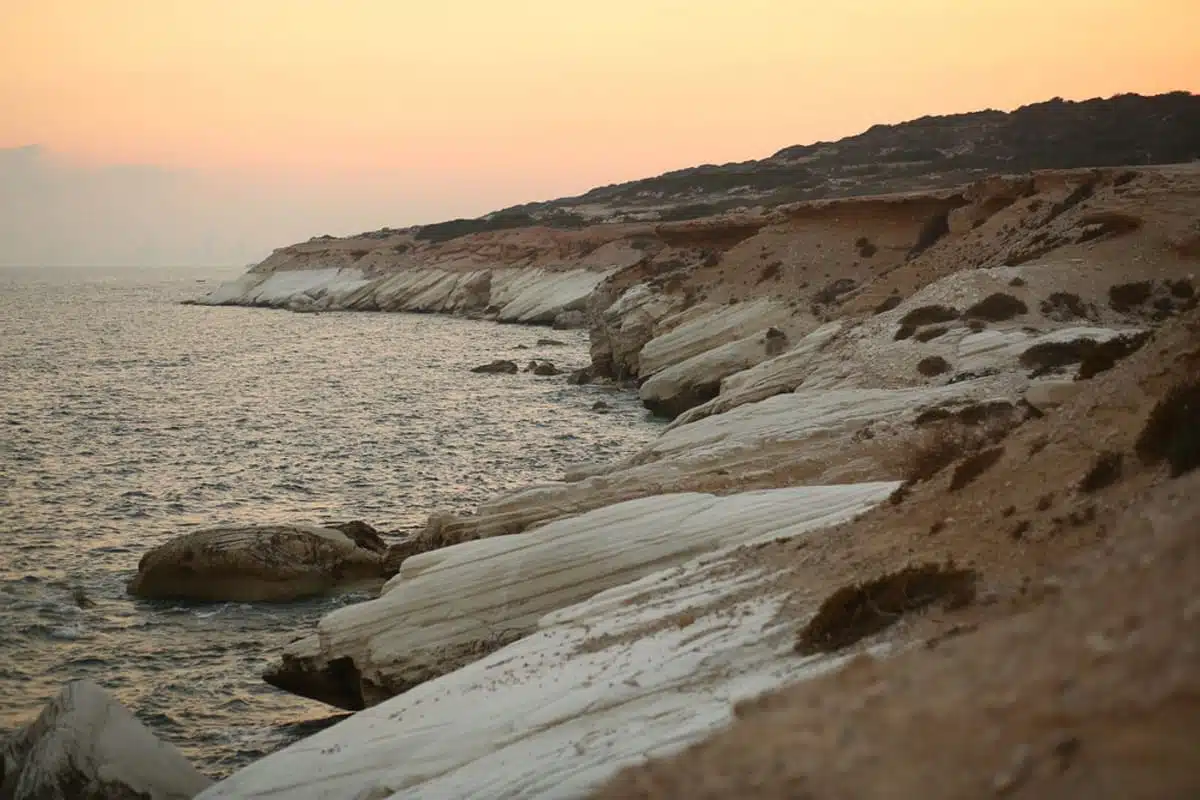 Yes, another beach. Get used to it guys – it's part of why I love Cyprus so much.
Governor's Beach is one of my favourite additions to a Cyprus itinerary, as it has crystal blue waters and dramatic limestone cliffs that are simply breathtaking. You can lay out in the sun, take a swim, or simply walk along the coast while enjoying a Governor's Beach day.
It's also a popular spot for snorkelling, so bring your gear to see what wildlife you can spot in the impressively clean waters. It's for this reason that I think it rivals Nissi (though you won't catch me saying that too loud).
Archaeological Site of Amathous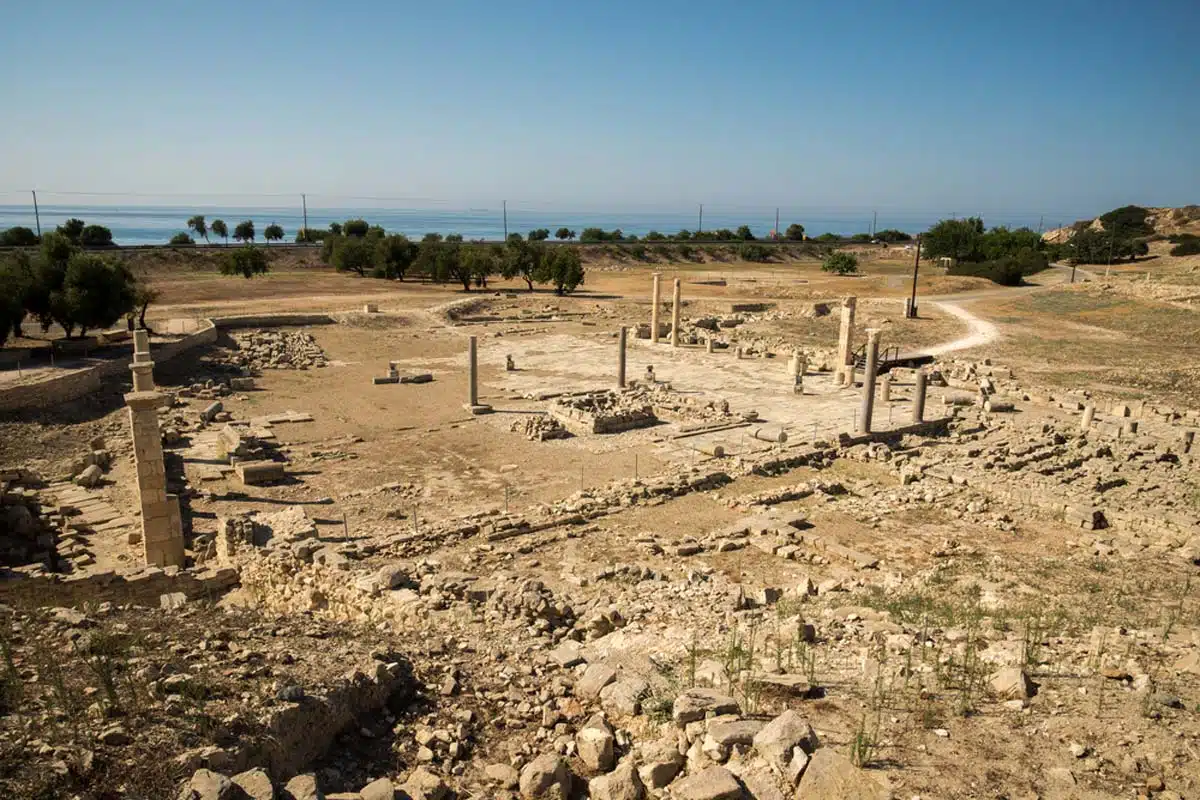 A short distance from Governor's Beach is the Archaeological Site of Amathous. Trust me; you need to head over to one of the most famous landmarks in Cyprus if you're in the area.
The ruins of the ancient metropolis sit on land with a storied history dating back thousands of years (with evidence of inhabitants from the Iron Age). You can see this evidence of the famous city in what remains of the walls of yore along the Cyprus Coast.
Wander around the crumbling ruins and see features like the Agora (main centre), public baths and several tombs dotted nearby.
Pssst… If you're ever in Paris, visit the Louvre and you can see an example of an ancient stone vase discovered here.
Visit The Tombs of the Kings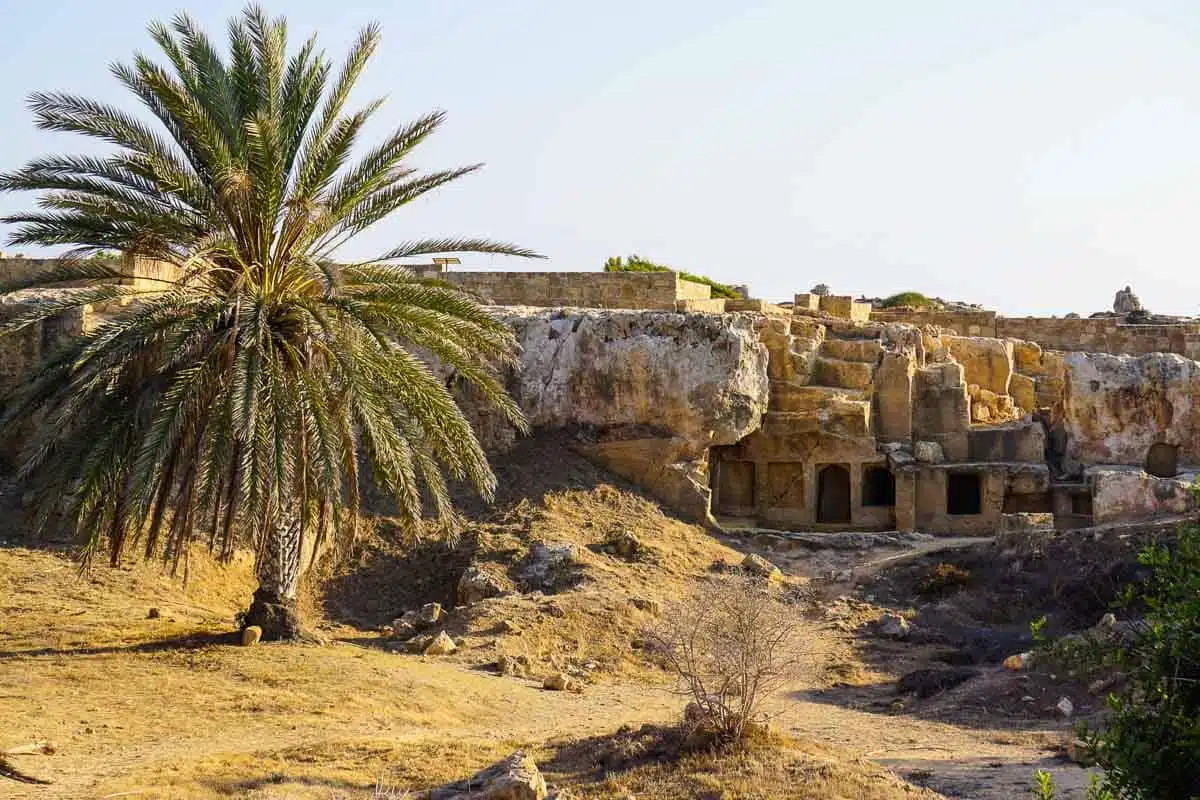 Paphos is full of Cyprus historical sites that you could honestly dedicate an entire trip to, and the Tombs of the Kings is one of the most remarkable.
Keen to discover where the most influential people of the early Roman civilization were buried? I thought you might be.

Head to the Tombs of the Kings and explore the burial site's ancient passageways that go back to the 4th century BC. It's easily one of Cyprus's most impressive archeological attractions and ranks up with nearly any I've seen in Europe.
Church of the Holy Cross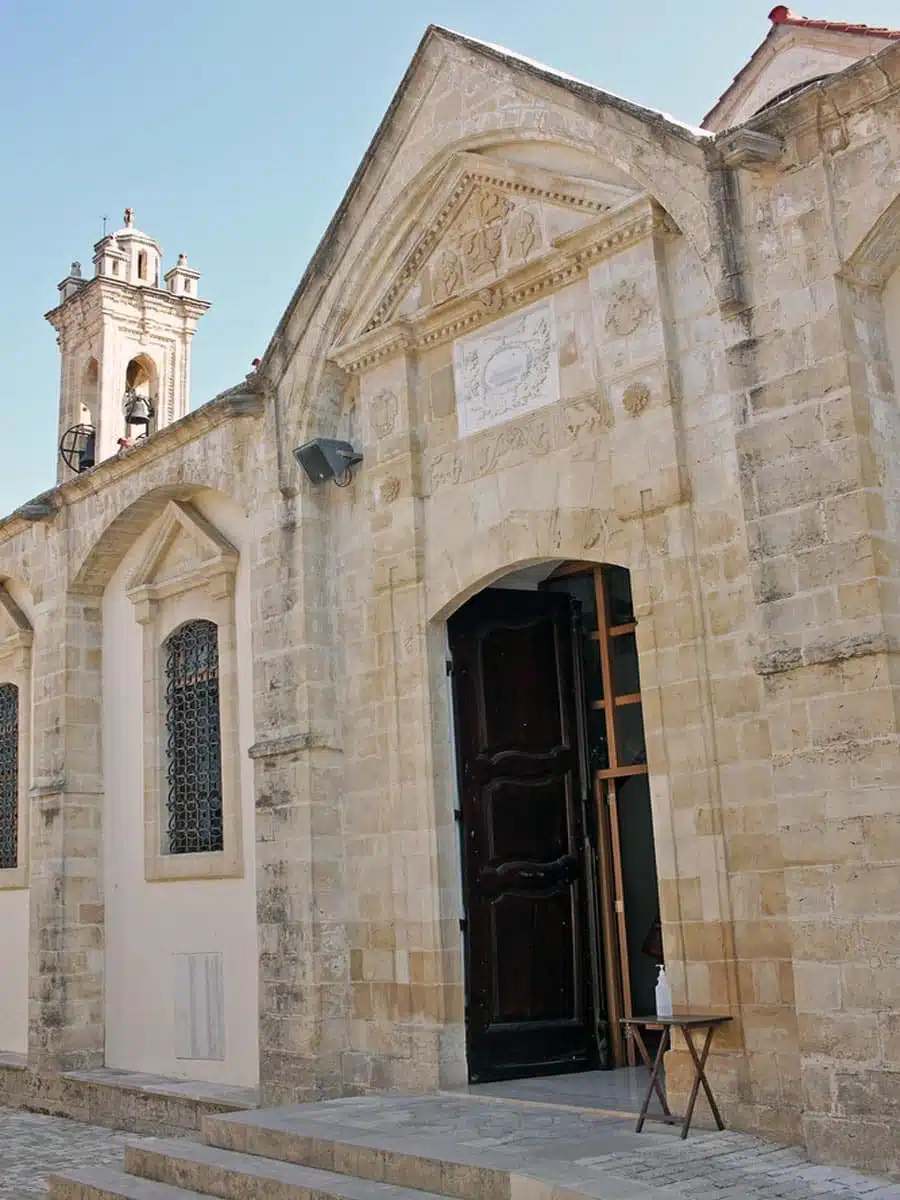 When deciding on things to do in Cyprus, the Church of the Holy Cross may or may not come up as one of the can't-miss landmarks in Cyprus. And, if not, it definitely should.
The famous church in Paphos is hundreds of years old, gorgeous inside and out, and features a famous bell tower with excellent photo ops.
You can stop by any time of the year and marvel at the interior that pays tribute to numerous religious figures, none more significant than a piece of the Holy Cross now enshrined in a large wooden cross.
CVAR (Centre of Visual Arts and Research)
If the historical side of the country has got you intrigued, I've got you. The Centre of Visual Arts and Research is one of the best places in Cyprus to learn about the ancient island's history through a whole host of artefacts collected over the years.
When you're in the capital city of Nicosia, you definitely need to take time to go here and see the paintings, photographs, and other media that help you better understand the rich history of Cyprus and the many cultures that have left an impression here over time.
Kyrenia Castle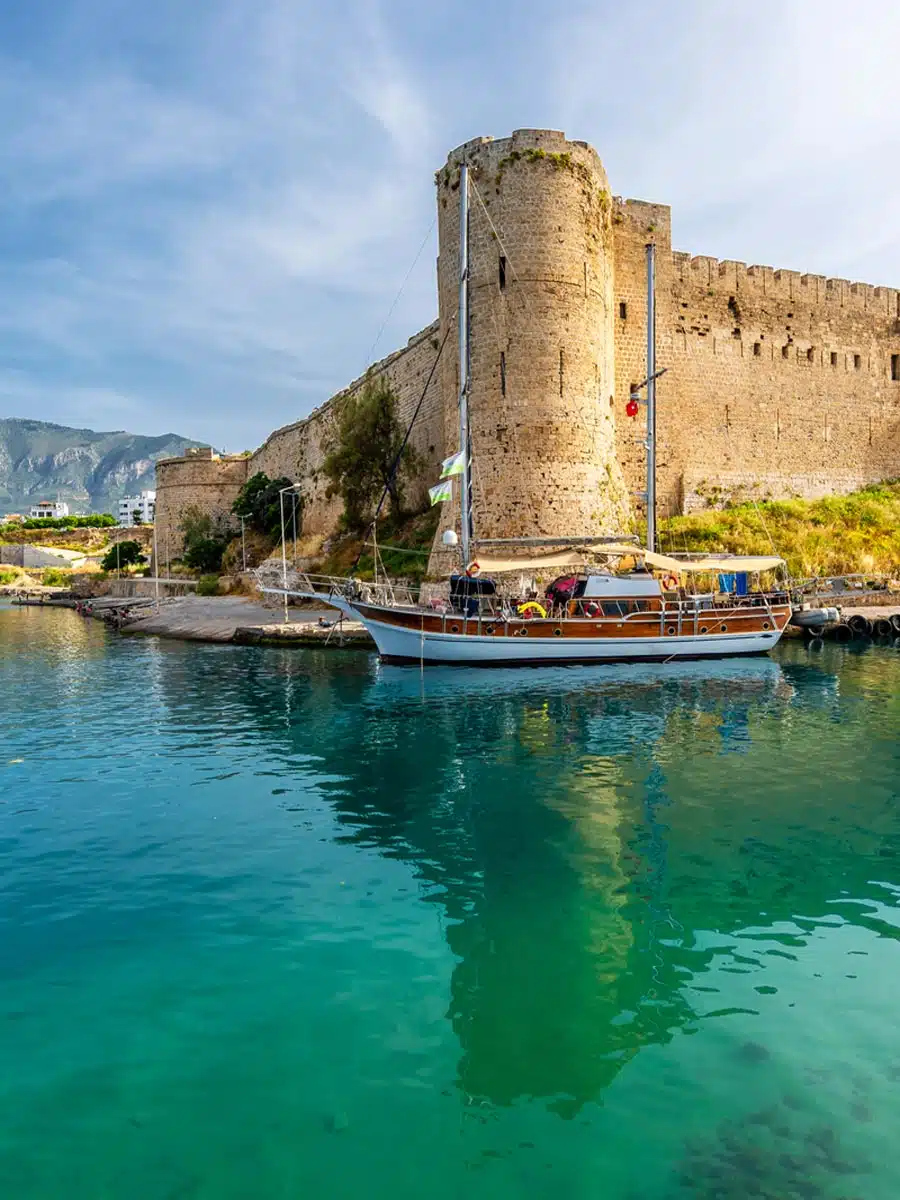 Kyrenia Caste is a 16th-century Venetian relic overlooking the Northern Cyprus coastline, and it's one of the best places in Cyprus to explore.
The site is far older than the building and, inside the castle walls, you'll find a chapel dating back to the 12th century.
Today, you can peruse the shipwreck museum and its nautical artefacts which are over 2,000 years old. It's a lovely way to spend an afternoon and one of Cyprus's more underrated tourist attractions. Plus Kyrenia is an eye-poppingly beautiful town that you have to explore when in Cyprus.
Agios Georgios Alamanou Monastery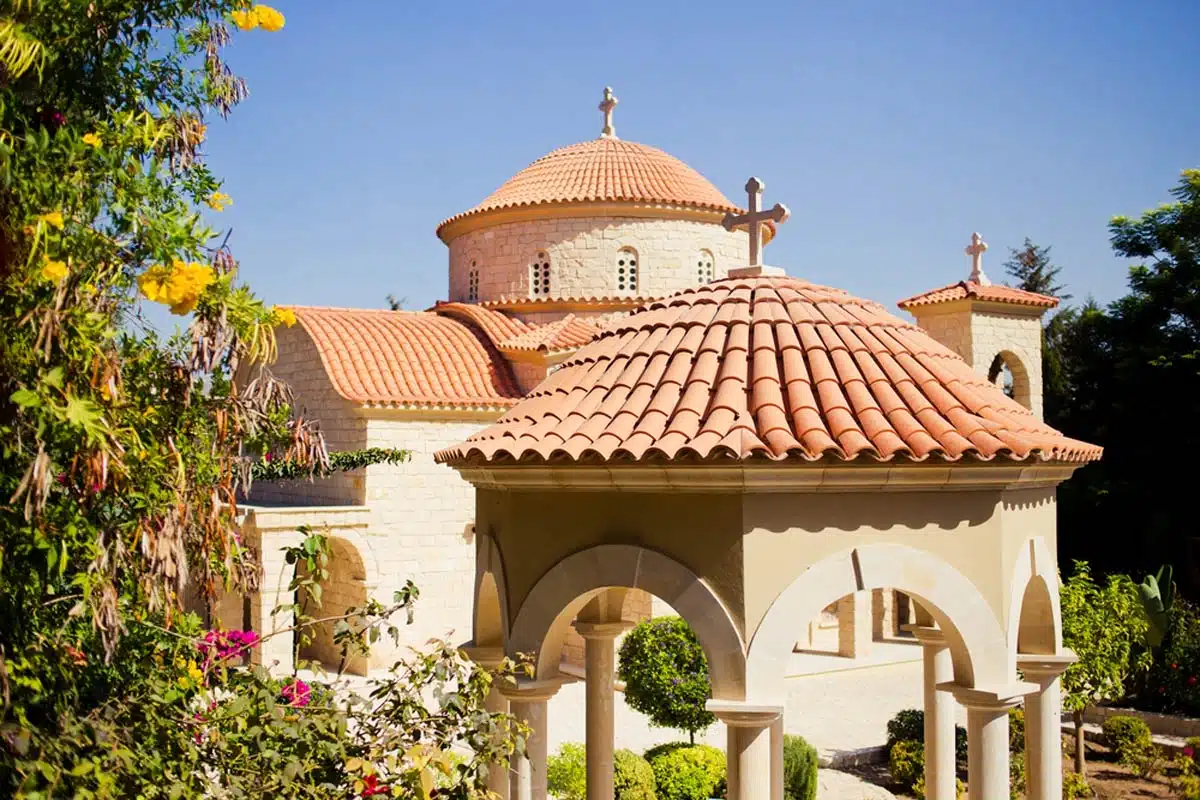 This monastery near Limassol is a more recent landmark of Cyprus (it was built in the 20th century) but is an amazing architectural site, nonetheless.
Well-manicured gardens feature an impressive fountain as the centrepiece of this gorgeous Cyprus landmark.
The location is also steeped in ancient history and is only a short walk from one of my favourite coastal settings in Cyprus.
Practical Tips for Visiting Cyprus Landmarks
Visit many of the coastal landmarks during off-peak season. You can spend less time waiting in line and avoid the surprisingly hot summer days. If you go in June – September, arrive early for both reasons.
If you plan to visit any landmarks in Northern Cyprus, bring your passport; you'll need it. Without delving too much into the sensitive history of the region, Cyprus is divided, with the north under Turkish control.
Planning to visit more than one landmark daily is more than doable. Hire a car or book a tour to pack in as much as possible on your holiday in Cyprus.
Cyprus Landmarks: Map
Discover More Cyprus Landmarks and Things to do
Love This? Save and Share on Pinterest