Wondering when to visit Cyprus? This handy guide has got you covered when it comes to when you'll find the best weather and can explore the island at its best.
I love Cyprus. This large Mediterranean island is famous for its beaches, hearty cuisine and picture-perfect weather for much of the year.
To be clear, I'm not saying you'll get the complete predictability of Caribbean weather (where you can put your money on warm waters and near-perfect high temperatures year-round), but it's still an ideal place to get some winter sun in Europe.
And you can (and should) happily visit at any other time of the year, for that matter.
Whether you're more interested in exploring the many ancient ruins or content catching up on the latest novel from your beach chair, there are a few things you need to know beforehand to plan the perfect trip.

Ready to discover the best time to visit Cyprus? Read on, and I'll let you in on some tricks and tips for when to vacation on the Island.
When's the Best Time to Visit Cyprus?: At A Glance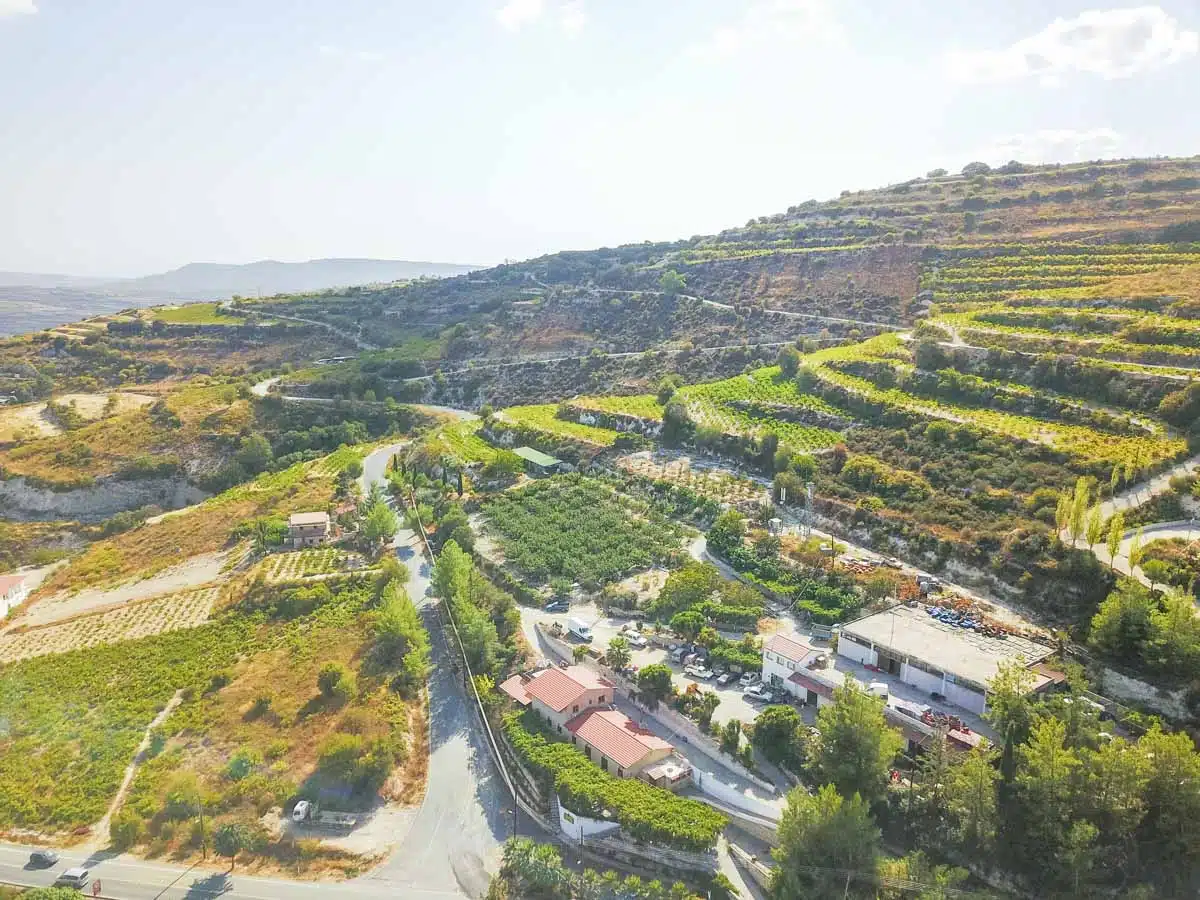 Before trying to decide when's the best time to visit Cyprus, ask yourself one question: How much time do you want to spend at the beach?
And trust me, from the seemingly secret beaches of Pissouri to the near-perfect waters at Governor's Beach, you'll want to spend days, if not weeks, on the Cyprus Coast.
While the weather is temperate year-round, you'll find the most beach-appropriate temperatures from May to September. But that's also when you'll pay the highest rates at hotels.
December through February can get a fair amount of rain and cold temperatures, with the mountains especially chilly. But you can still enjoy a splash (or a bottle) of the finest wine and sample the next-level OMG-tier creamy and complex Halloumi cheese, making a winter holiday to Cyprus more than ideal.
In short, any time of year is worth visiting Cyprus, as long as you know what to expect.
The Best Time to Visit Cyprus
What is the Best Month to Travel to Cyprus?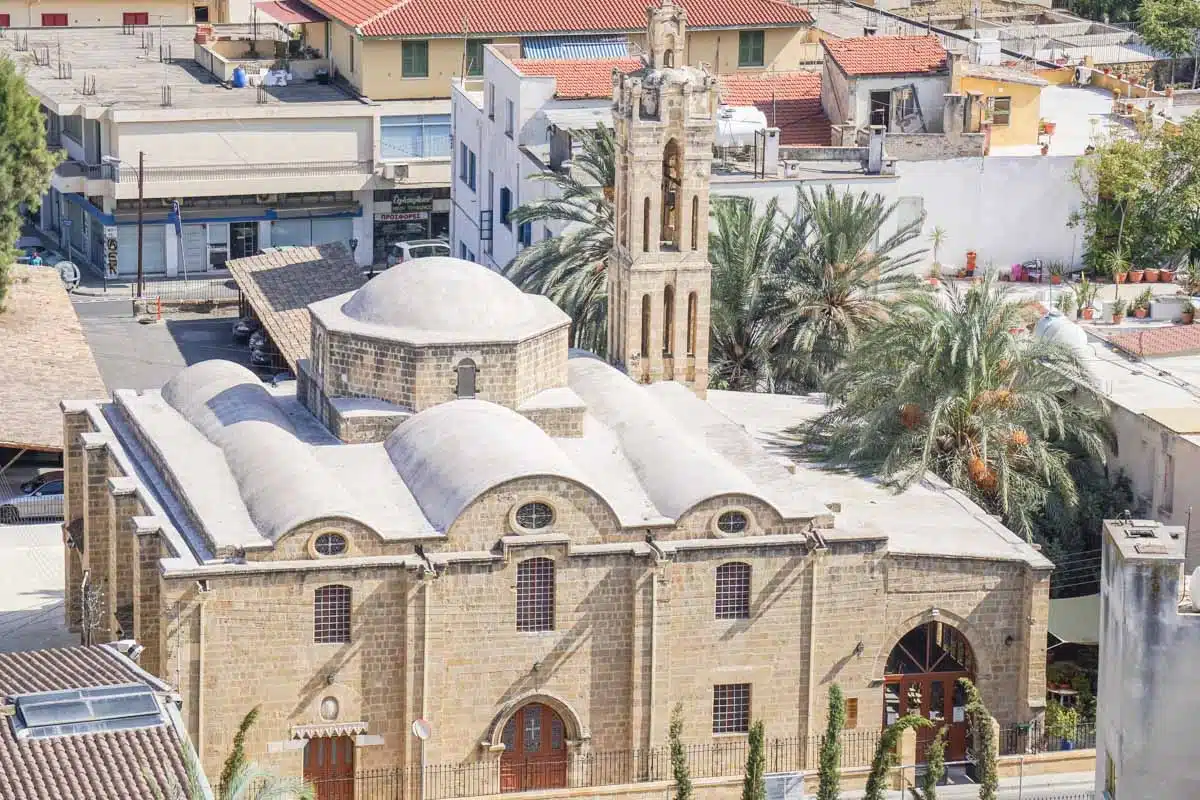 I like to explore the island in late spring or early fall to experience all the fun in the sun with fewer crowds.
The best month to travel to Cyprus is May or October, when you can have plenty of beach time or partake in a local festival like the Olive Festival in Kyrenia in October.
If you're going to the mountains and away from the coast, September is my favourite month – temperatures begin to cool off, but it's still warm enough to enjoy a sunny vacay.
When's High Season in Cyprus?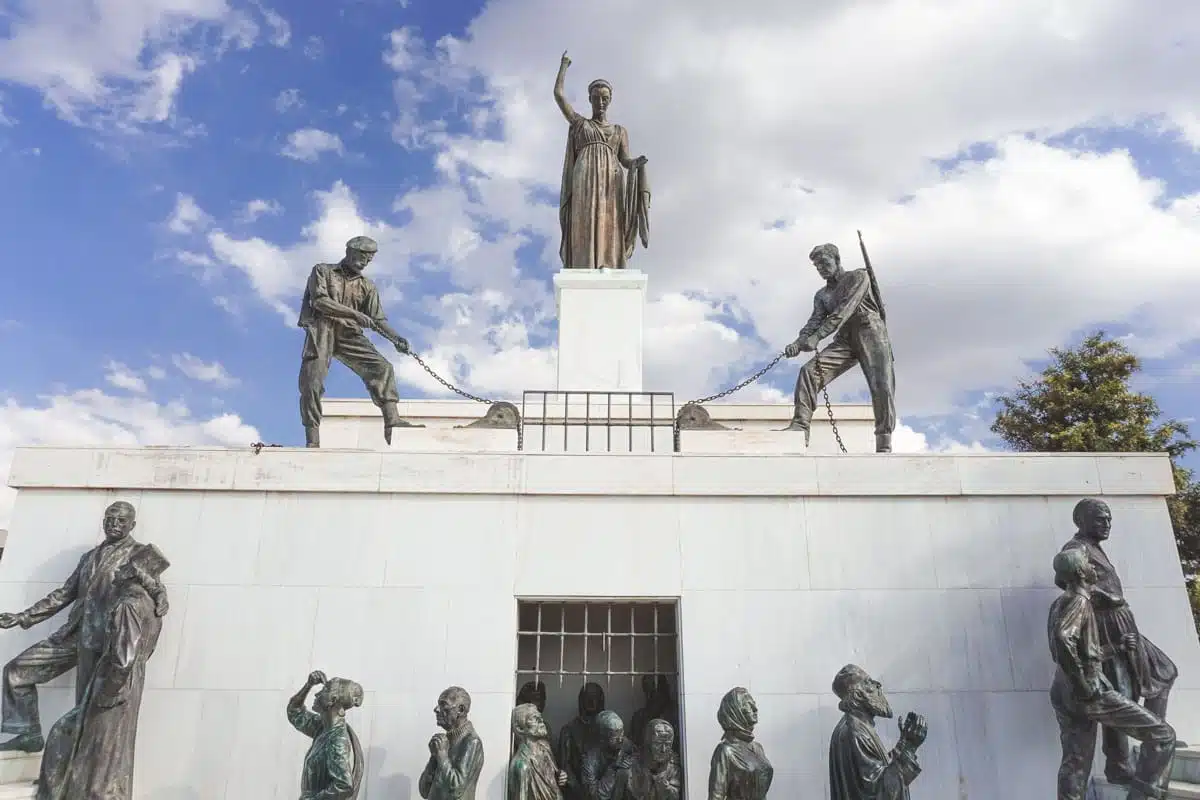 The high season in Cyprus lasts from late spring until early summer. During this time, prices will be much higher for hotels (typically 25-50% higher even when booking ahead of time).
August is the hottest month, so if you plan to visit Cyprus for anything other than beaches or hiking the mountains, this may not be the best time of year to go.

But if you want to lounge on the sands and swim in the crystal blue waters, you'll quickly discover why summer is the peak season for a holiday in Cyprus.
The Cheapest Time to Visit Cyprus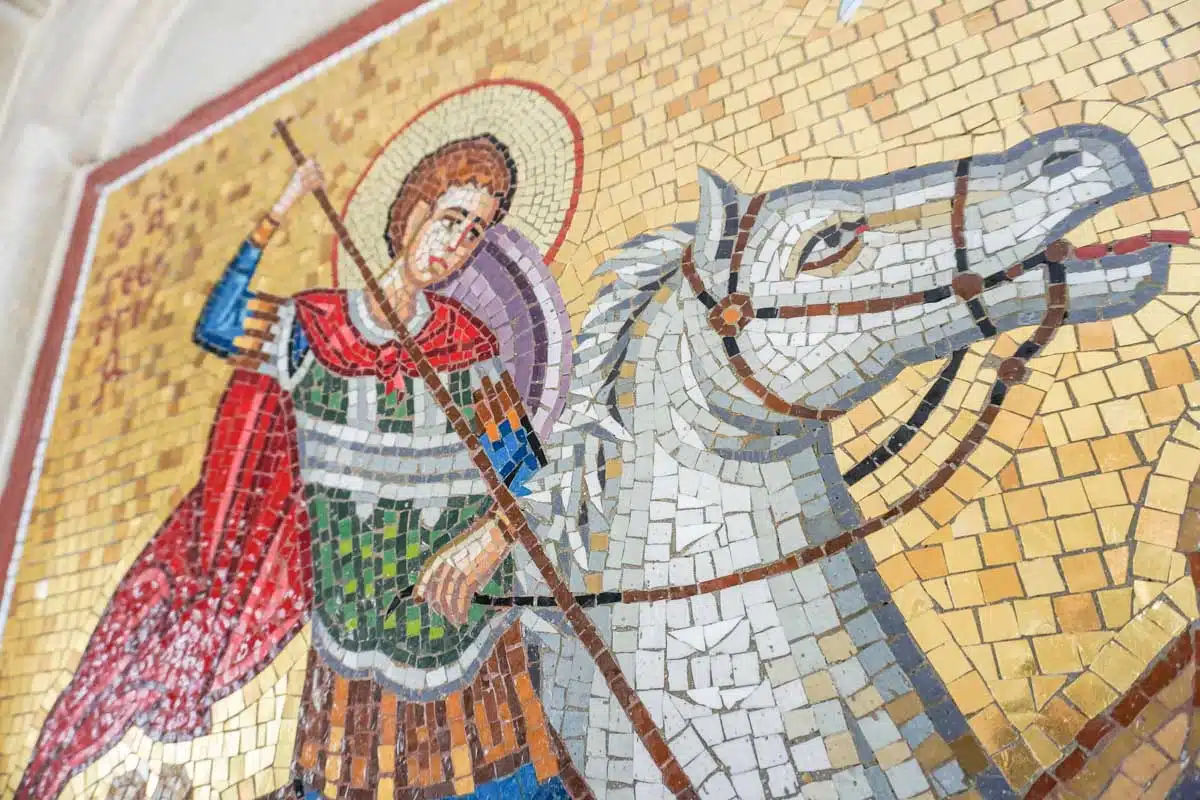 When is the best time to visit Cyprus for the most affordable rates? If you're a bargain hunter, winter is the best time to go to Cyprus.
You can find very reasonable rates if you wait until the New Year to visit Cyprus. However, there are reasons why it's much cheaper in January and February (it can get quite chilly).
Want my advice? Go in the spring or fall when you can still find considerable discounts on flights and hotels, but the weather is fantastic. Oh, and there are lots of festivals and activities for you to experience.
To See the Best Beaches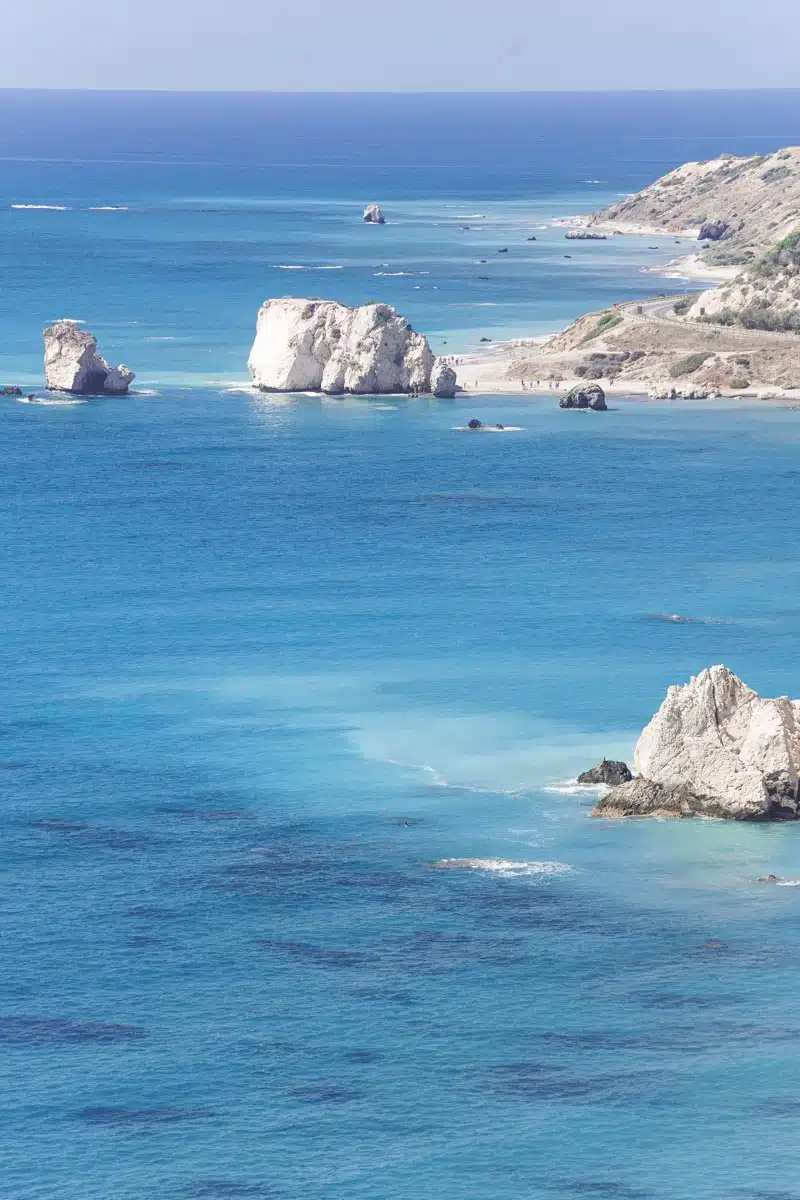 Beach weather in Cyprus is at its best from May until October. If you book from June to September, you'll get the warmest temperatures, but remember that August can be sweltering.
For Exploring Ancient Ruins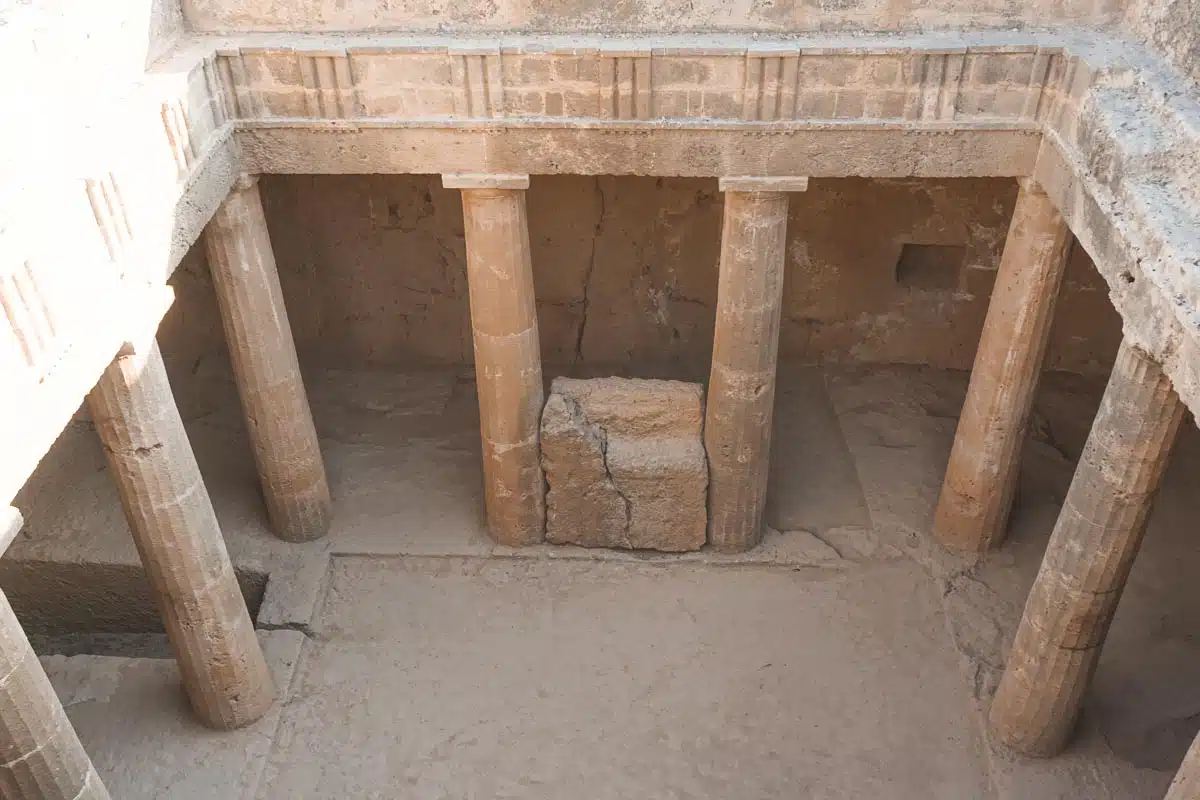 If the Tombs of the Kings, The House of Dionysus, or Salamis are your top reasons for visiting Cyprus, you might want to avoid the peak heat of summer.
Not only will you be practically melting in the sun, but crowds during the summer month may mean longer lines for everything.
I suggest visiting Cyprus in October or November to explore ancient ruins.
To See the Mountains and Hiking Trails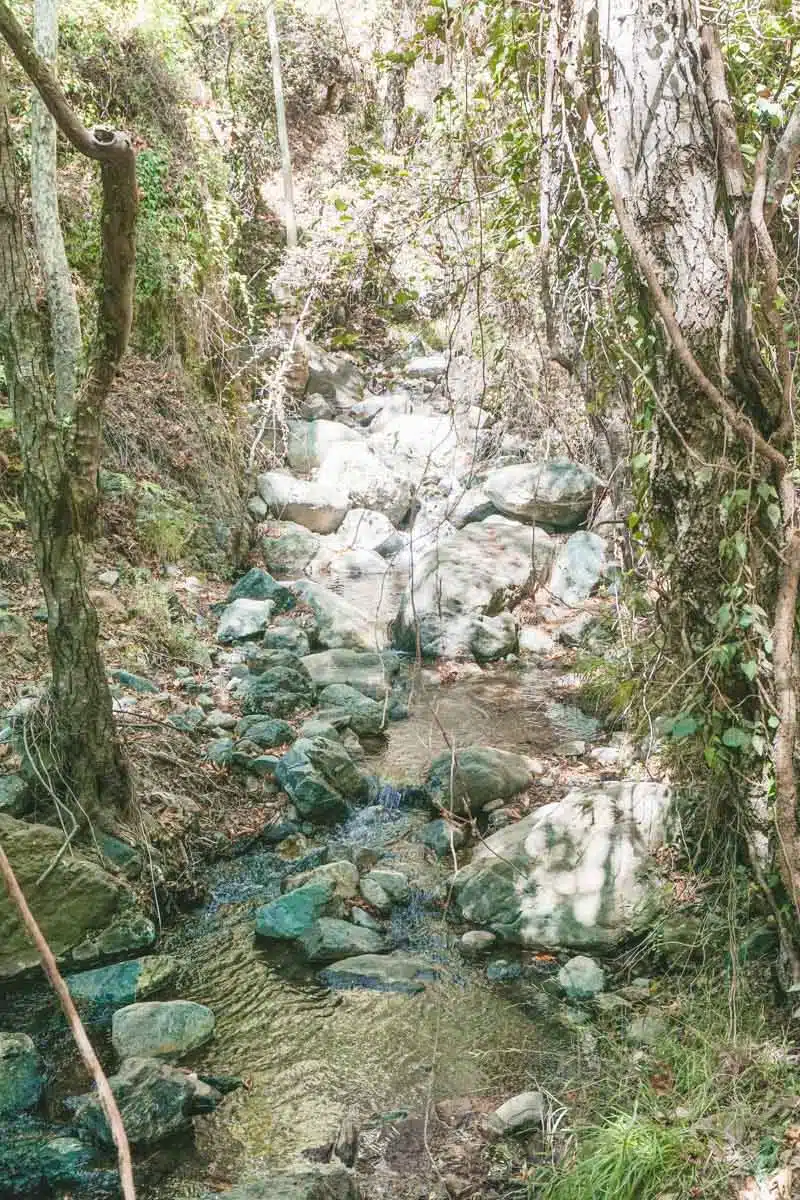 The mountains can get quite cold in the winter, but hiking trails may be busiest in the summer.
If you're an avid hiker and want to experience the best of Cyprus, head to the Troodos Mountains and other hiking trails in May or September before/after the peak heat and crowds.
For Parties and Nightlife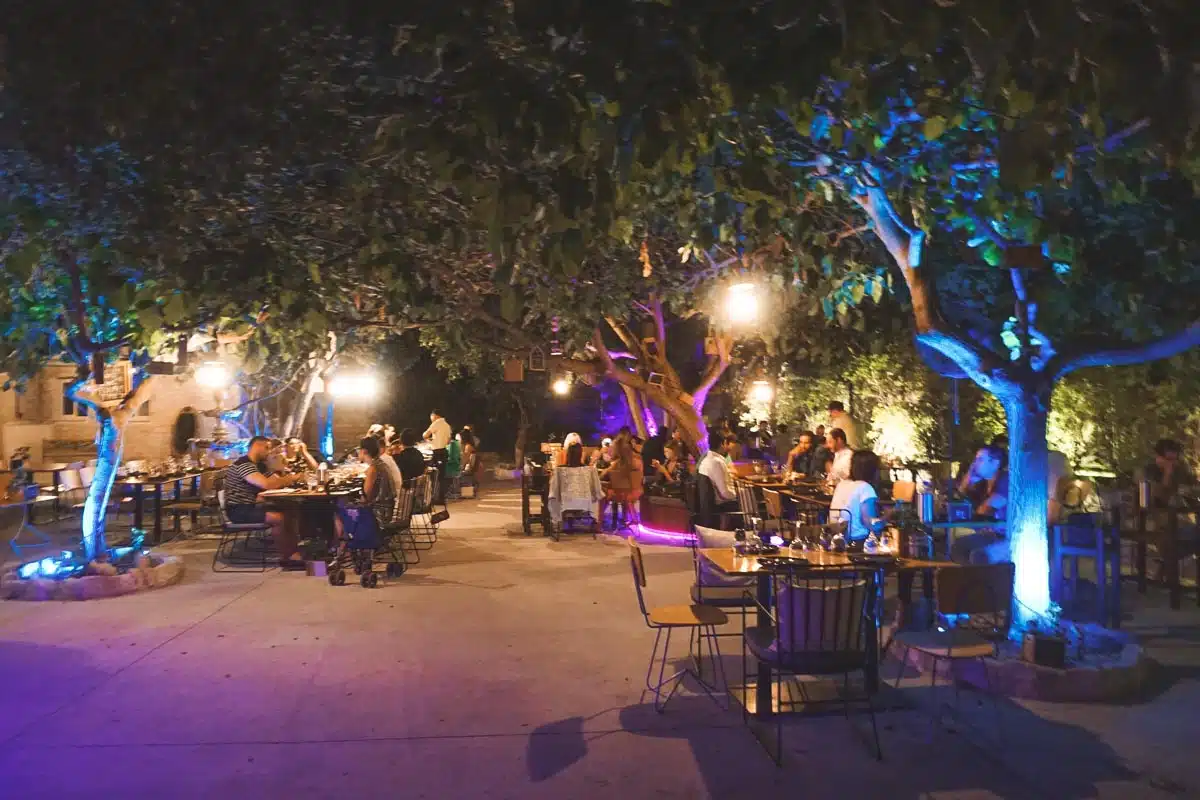 Cyprus is filled with parties for much of the year, but no more so than in the summertime.
Want to experience nightlife in Cyprus? Go in June or July, and you'll likely find some amazing festivals with world-class entertainment and party people from around the world dancing until the early hours.
Cyprus by Season
Spring in Cyprus
March to May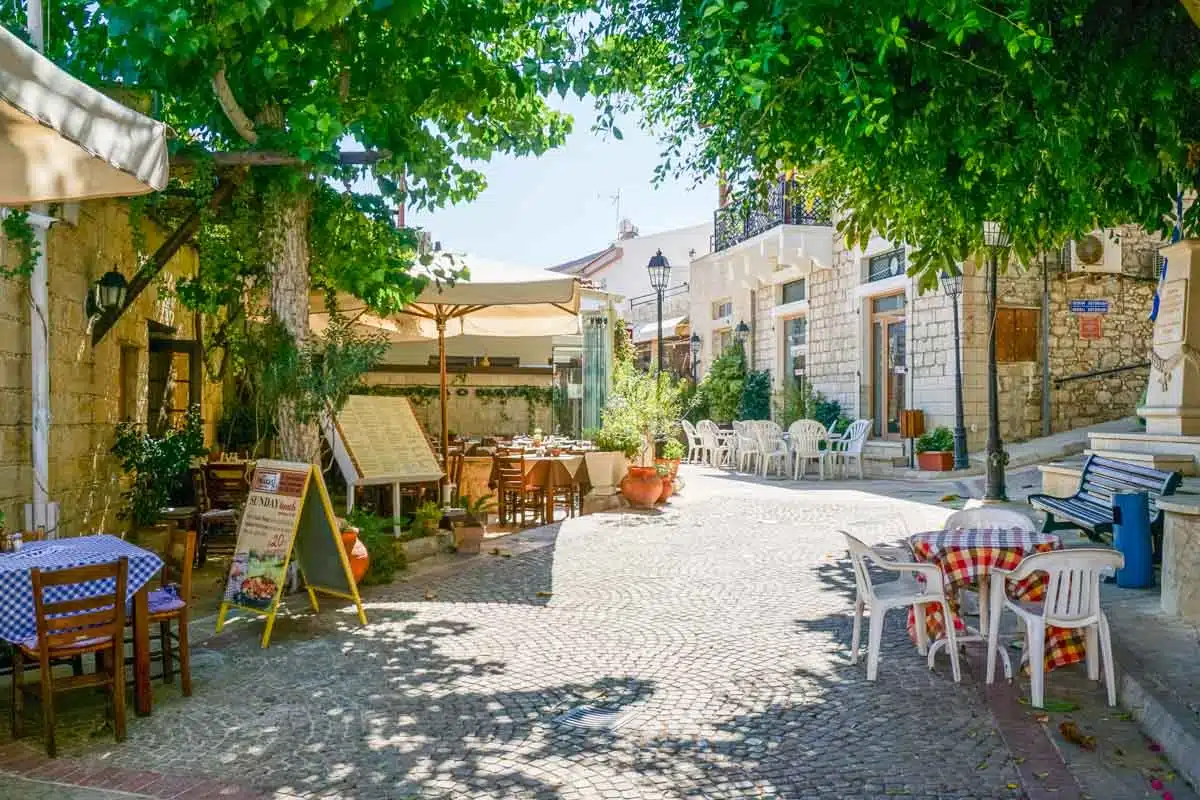 Spring is a beautiful time to visit Cyprus, especially if you travel in April or May.
The weather is heating up, but hotel and flight rates are still reasonable, making it the best time to visit Cyprus to enjoy outdoor activities for an affordable price.
Expect high coastal temperatures around 20°C (68°F) in April that warm up in May, while inland is still experiencing some cooler weather during the spring.
Key Events and Things to Do in Cyprus in Spring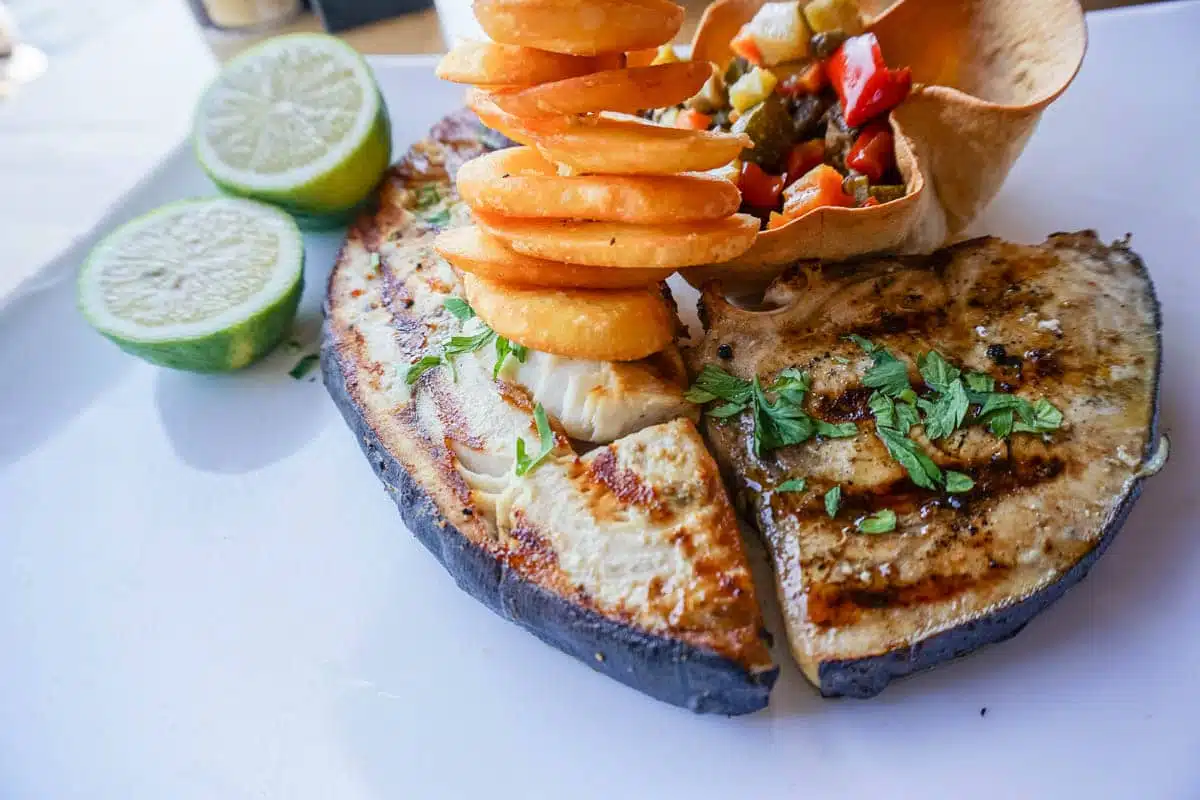 Street Life Festival: Not the longest-running local celebration, but one of the most exciting in Cyprus. You'll experience local art, food, and music at this increasingly popular event.
Go on a Hike: Spring is a wonderful time to hike the many trails of Cyprus; just remember to dress in layers.
Try Local Food: Any time of year is an excellent time to visit Cyprus for food, but restaurants won't be quite as crowded in the spring as in summer.
Pros to Travelling to Cyprus in the Spring
You can find excellent hotel rates (five-star spots for less? Yes PLEASE).
Beaches are less crowded, so there's more space to tan and hike.
The weather is relatively warm – you won't be cold by the coast, that's for sure.
Cons to Travelling to Cyprus in Spring
You may experience colder temperatures in the mountains in April.
You may have cooler days at the beach (but still enjoyable).
Summer in Cyprus
May to September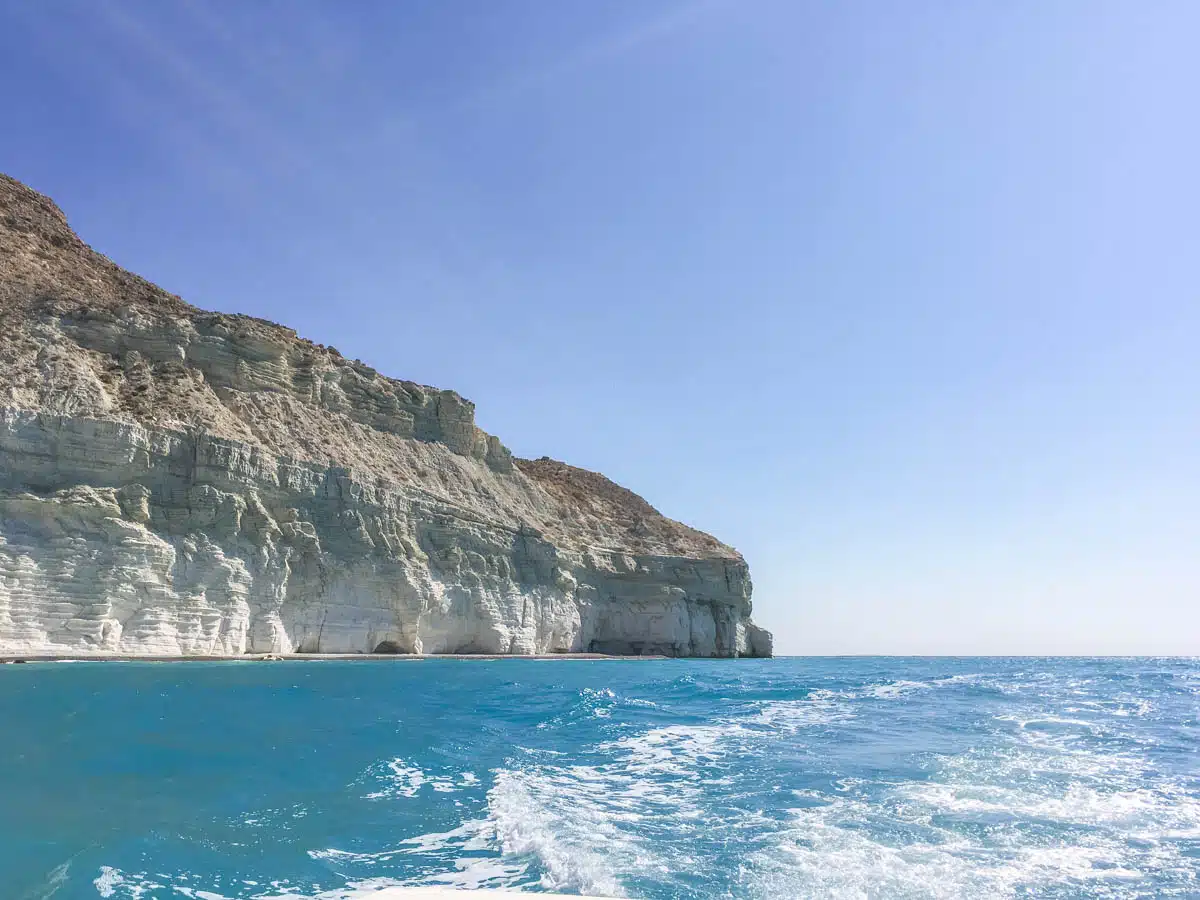 May to September in Cyprus is hawt along the coasts and still warm in the mountains. You'll find average highs around 35 °C (95 °F) near the beach, while the mountains get highs approaching 25°C (77°F) during most summer months.
Key Events and Things to Do in Cyprus in Summer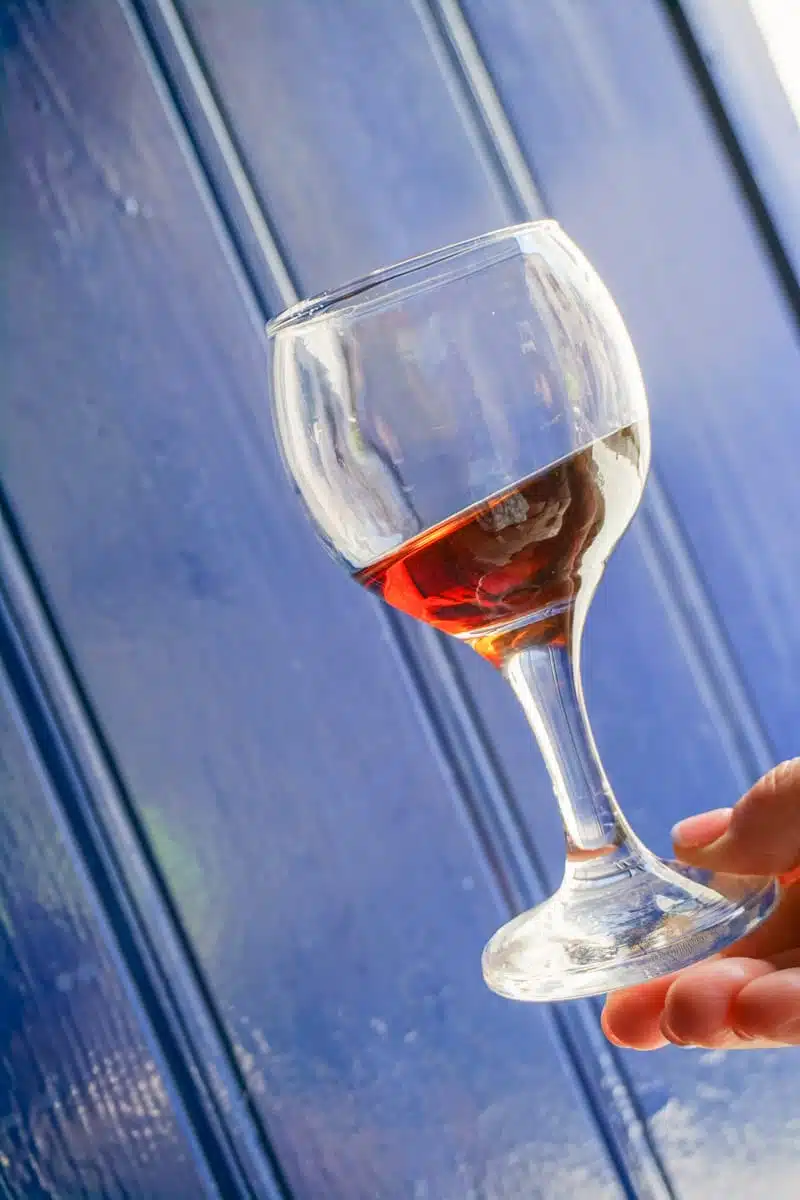 The Festival of Roses in Agros: This festival at the beginning of summer (end of May) celebrates the fragrant flower in the charming village of Agros.
Limassol Wine Festival: Check out this longtime local favourite that's been running since 1961. You'll see live entertainment, sample excellent food, and of course, incredible wine at the tail end of summer.
Go to the Beach: Not to state the obvious, but summer is the best time to visit Cyprus if you want to spend your trip sun tanning, surfing, and swimming.
Pros to Travelling to Cyprus in Summer
There's plenty of time for fun in the sun.
Many cultural events happen in the summer.
Nightlife is at its best.
Cons to Travelling to Cyprus in Summer
Hotel rates and flight prices are at their highest.
August can get extremely hot, with highs averaging over 30°C (86°F).
Autumn / Fall in Cyprus
September to December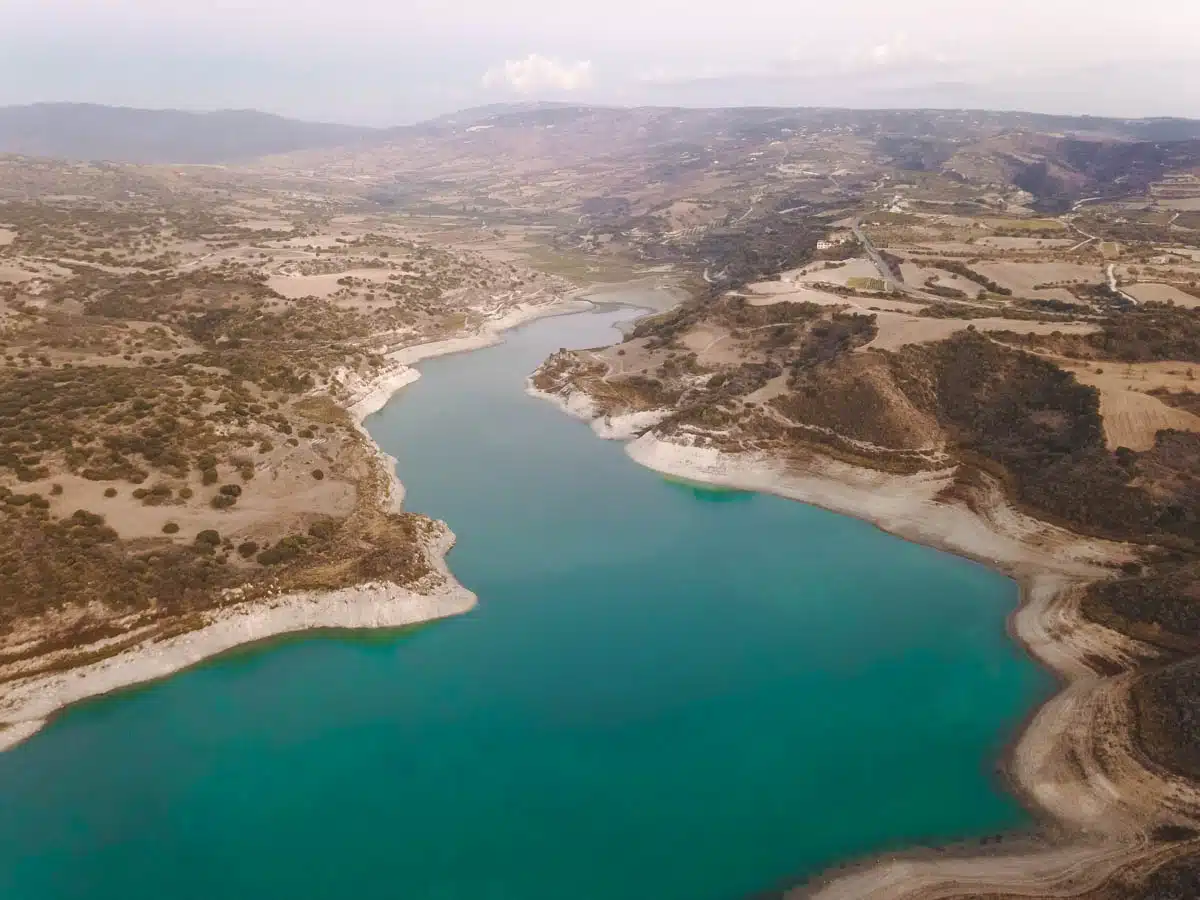 Autumn/fall is the best time to visit Cyprus for hiking, visiting museums, or attending one of the country's many well-known festivals.
You'll frequently see temperatures over 26.6°C (80°F), with cooler evenings along the coast.
Key Events and Things to Do in Cyprus in Autumn/Fall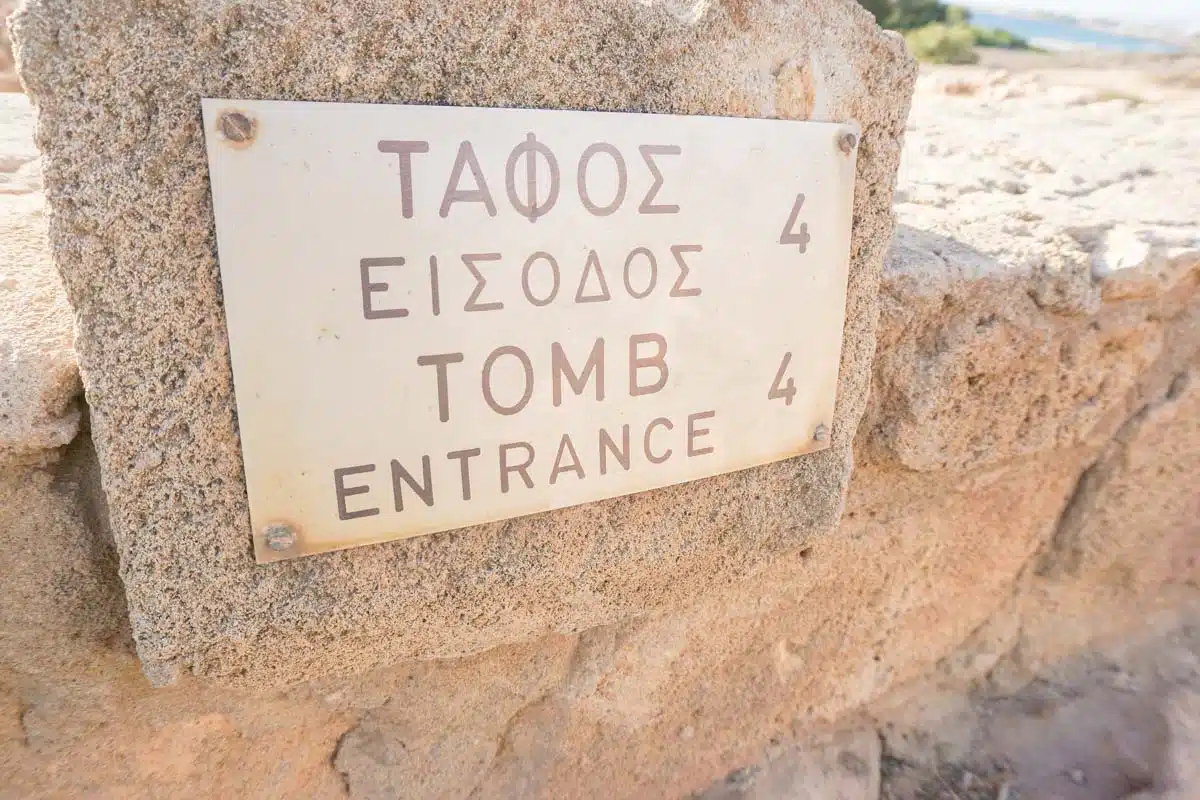 Exploring Ancient Ruins: You can take in one of the many historical sites in Cyprus in ideal conditions and without the crowds. Check out Kourion, Saint Hilarion Castle, and Kato Paphos Archaeological Park.
Visit Aphrodite's Rock: Legend has it; if you swim around this famous stone, you'll have good fortune with your career and love life.
Hike the Troodos Mountains: Autumn/fall is perfect for hiking here, try the Olympus Summit for an epic adventure without the intense sweat of summer.
Pros to Travelling to Cyprus in Autumn/Fall
Rates begin to come down for travelling expenses.
The weather is still enjoyable and warm.
Crowds are beginning to taper off.
Cons to Travelling to Cyprus in Autumn/Fall
I'm hard-pressed to think of a single reason not to travel to Cyprus in Autumn/Fall – some could argue that towards the latter half of the season, it gets cooler, but it's still warm enough to enjoy the island.
Winter in Cyprus
December to February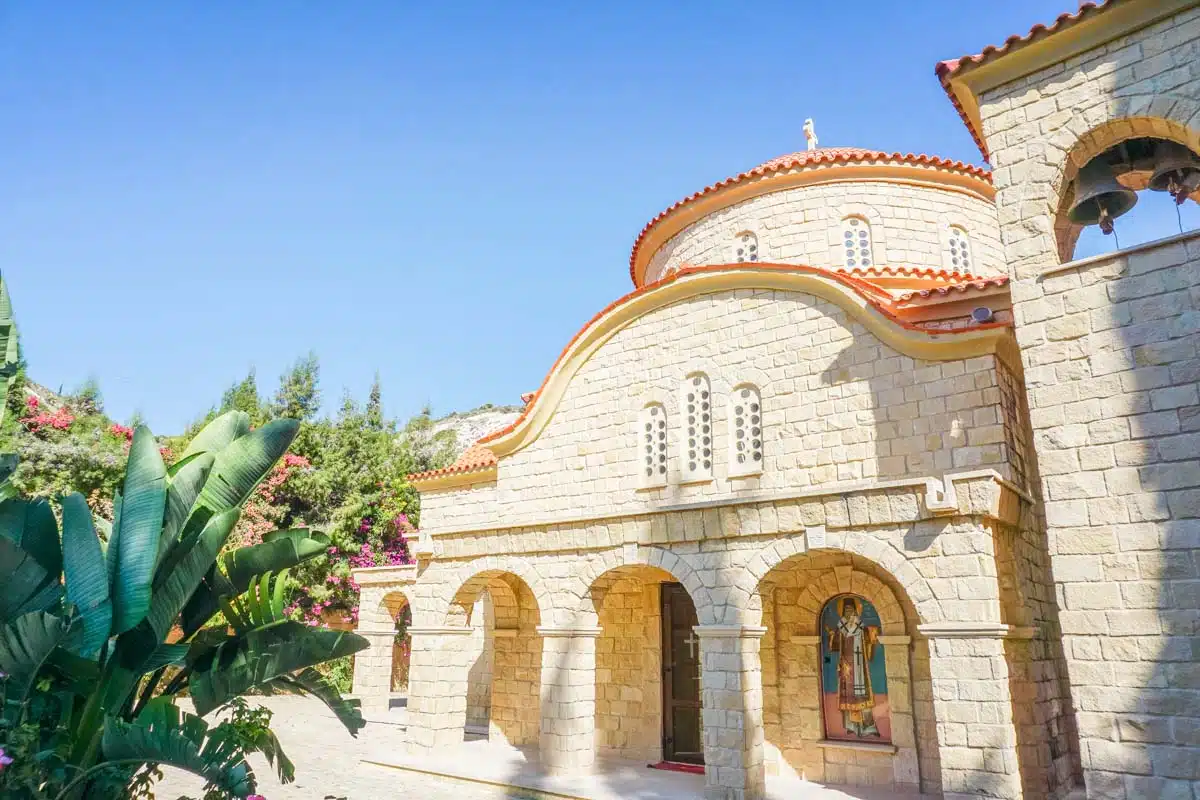 Winter in Cyprus isn't necessarily frigid (although if you head to the mountains, it is), but high temperatures average around 17°C (62.6°F), and lows can be as cold as 7°C (44.6°F) along the coast.
Key Events and Things to Do in Cyprus in Winter
Visit a Museum: Go to one of many excellent Museums while the weather is cooler. I love CVAR (Centre of Visual Arts and Research), but there are plenty of others to choose from.
Go Wine or Cheese Tasting: What better time to sample local grapes like Maratheftiko or Halloumi cheese than when the weather is a bit dreary?
Hike Coastal Trails: Make it a point to hike trails along the coast before temperatures reach smouldering highs.
Pros to Travelling to Cyprus in Winter
You guessed it; it's the cheapest time to visit.
Museums and archeological sites are easier to access.
Restaurants, museums, and hotels are less crowded.
Cons to Travelling to Cyprus in Winter
Weather can be colder, rainy, and even snowy in the mountains.
There are fewer cultural events and festivals during the winter months.
Smaller businesses may shut their doors when it's too slow.
When to Travel to Cyprus: Practical Tips + Tricks
Stay safe, folks. Pack sunscreen, hats, and sunglasses when you visit in the summer.
If you head to the mountains to hike, check local forecasts for snow if you're going near wintertime.
May and October get great beach weather and can be much cheaper than during the summer months.
Check the hours of local restaurants and shops if you visit in the winter to ensure they're open.