Ready to discover the best places to visit in South America? From the colourful Rainbow Mountain of Peru to the glacier-filled landscapes of Torres del Paine National Park, these are the destinations you NEED to add to your bucket list.
How do I sum up a place like South America? The easiest way would be to speak in superlatives – the varied landscape is filled with the highest, the driest, the deepest, the rarest…
Okay, I think you get it.
Whether you're dreaming of a trip ogling some of the most iconic South American landmarks (Machu Picchu, Iguazu Falls, and Nazca Lines, I'm talking about you) or you fancy immersing yourself in the culture of places like Cusco and Quito, this continent truly has something to offer every kind of traveller.
Ready to discover the best places to visit in South America? Read on for my top picks…
Best Places to Travel in South America
Rio de Janeiro, Brazil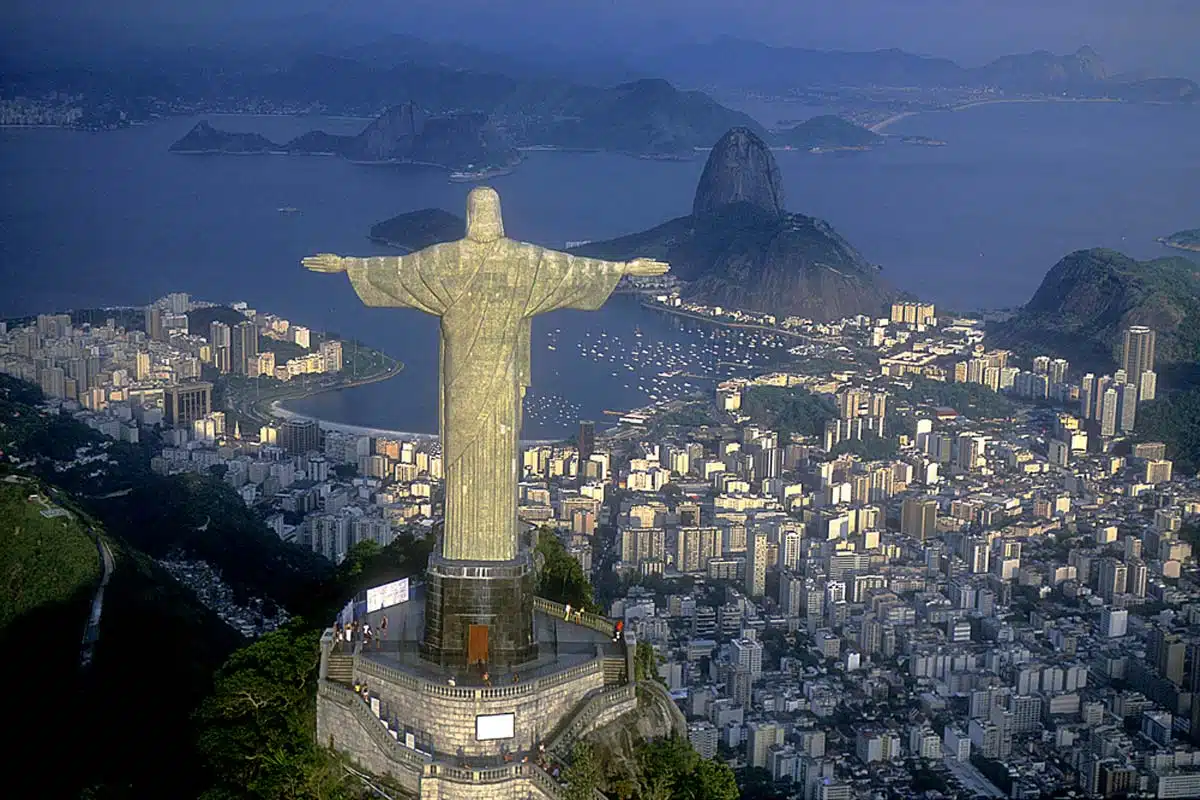 When it comes to vibrant cities, South America boasts some of the best. And you don't have to look any further than Rio de Janeiro for evidence of this.
Considering what the city has to offer, it is also unsurprising that it's one of the most visited.
Iconic attractions? Tick. Look no further than the Christ the Redeemer statue and Sugarloaf Mountain for those. Plus, it also has the top-rated beaches of Ipanema and Copacabana.
And sprinkled between all of these, you'll find everything from luxury hotels to charming little cafes.
Machu Picchu, Peru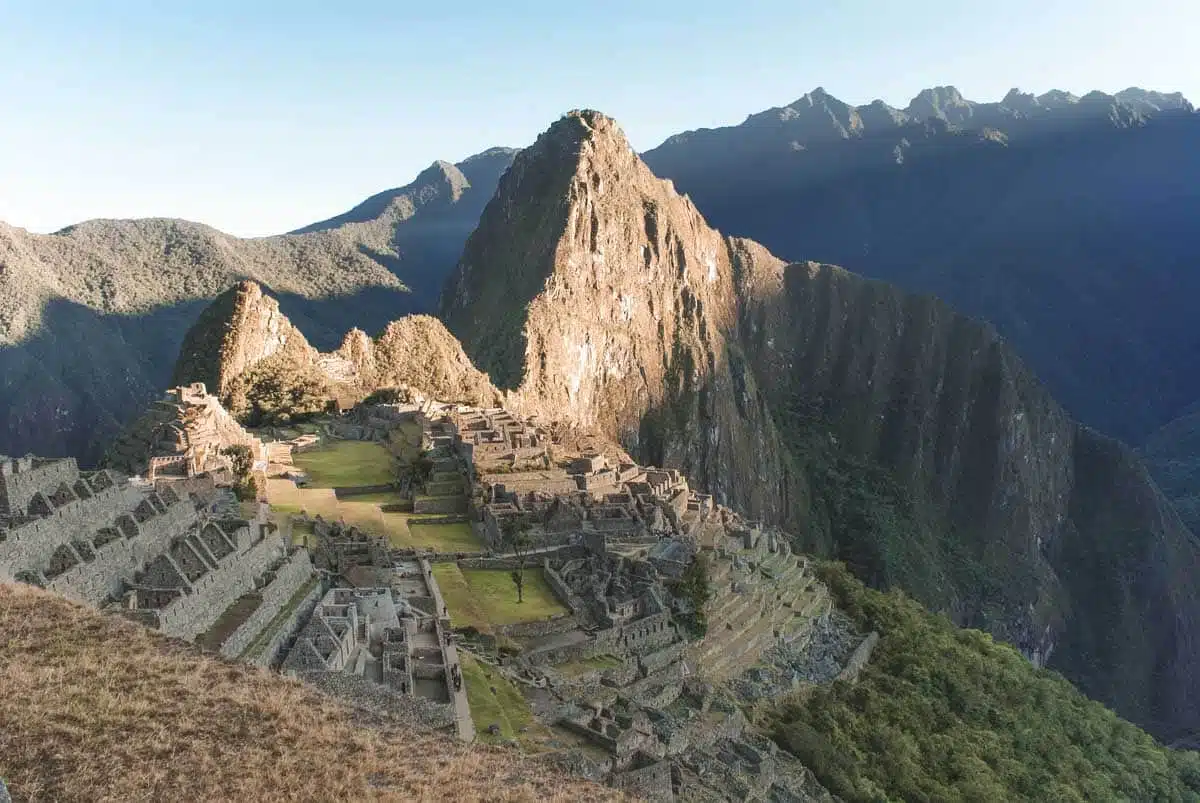 One of the Seven Wonders of the World, Machu Picchu hardly needs an introduction.
As one of the most-visited sites in South America, the Inca ruins provide a deeply fascinating glimpse into indigenous South American culture and heritage.
However, that's not the only glimpse you'll get here. At an elevation of 7,700 feet, when visiting Machu Picchu, you'll also encounter out-of-this-world views of the surrounding mountains.
There is a limit on the daily number of tourists permitted, but that doesn't mean you'll easily avoid crowds at Machu Picchu.
Cusco, Peru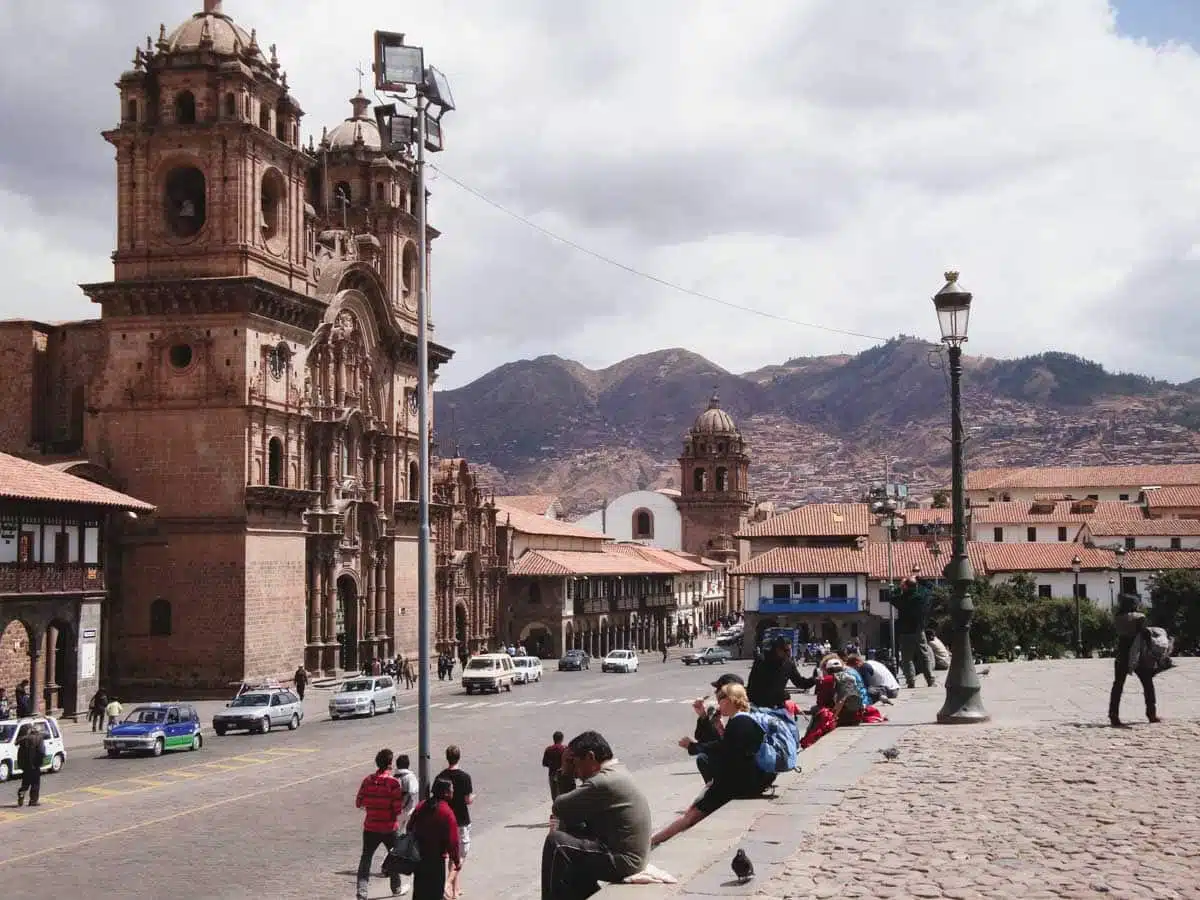 The city of Cusco is so much more than just a list of things to do (although they are pretty incredible).
With its rich and colourful historic past, the city in Peru, located at an elevation of 11,000 feet within the Andes Mountains, was once the capital city of the Inca Empire.
However, during the 16th century, the Spanish invasion decimated the Incas and the city of Cusco.
Today, the city is known as the historical capital of Peru, with many Incan ruins visible in the surrounding areas. At the same time, the Spanish colonial heritage reigns supreme within the Old Town of Cusco.
Medellín, Colombia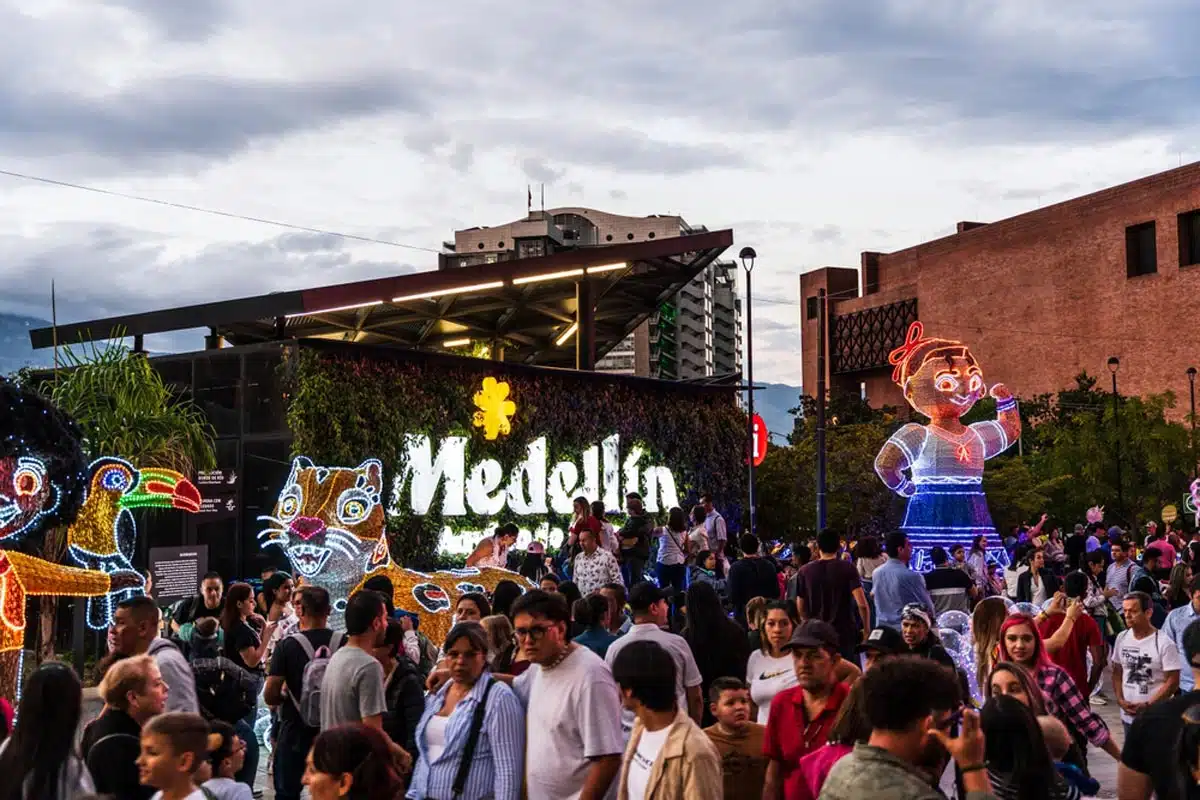 As one of the best places to travel in South America – but seriously underrated, in my eyes – the city of Medellín showcases some of the best things to do in Colombia.
With a vibrant nightlife and a thriving community of international travellers, the town is ideal for digital nomads and those seeking a livelier trip.
Beyond that, the city is also home to the captivating rock of Guatape, so those of you looking for some natural beauty won't leave feeling disappointed. However, for anyone yearning for some urban exploring, the city brims with world-class malls, outdoor spaces, and the infamous Comuna 13.
The Galápagos Islands, Ecuador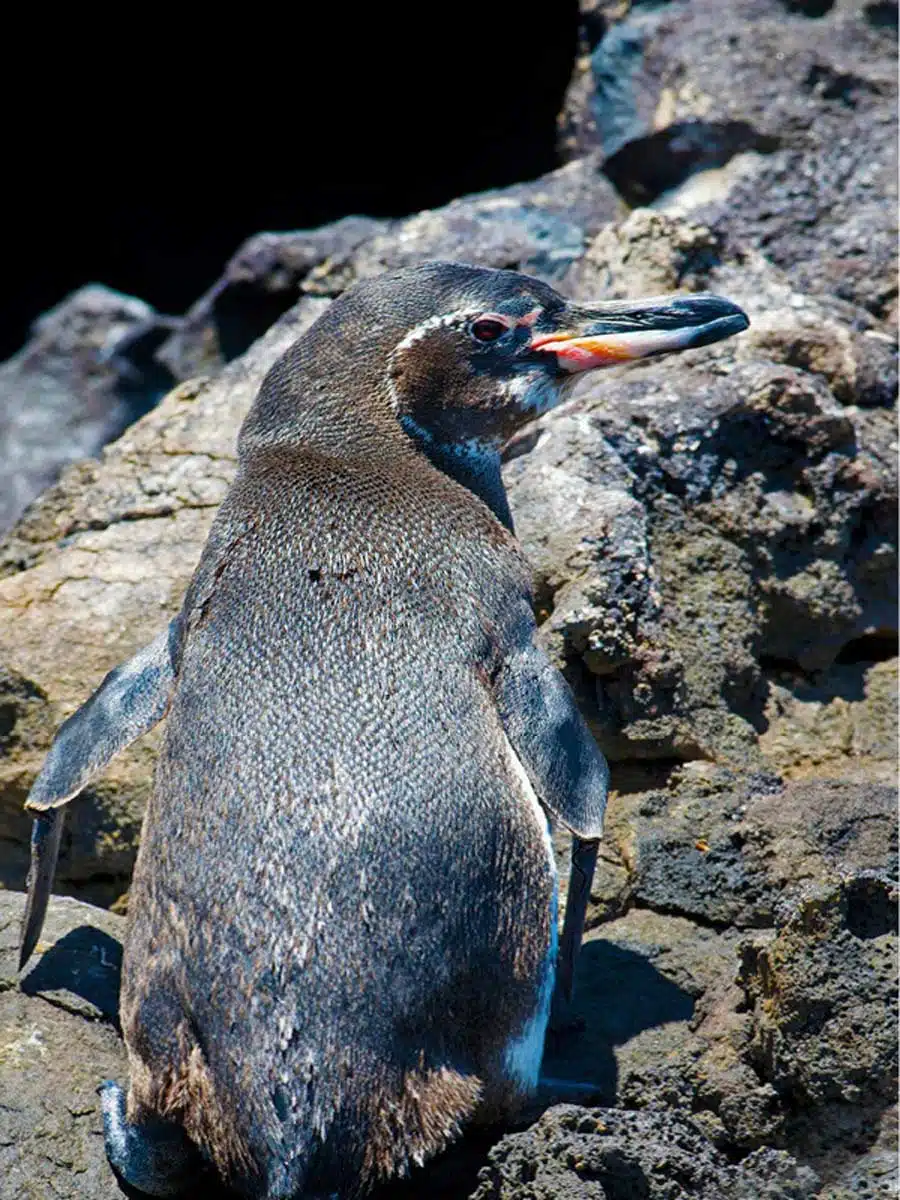 Fascinated by prehistoric animals? Eager for some natural beauty? Looking for the next entry in your South American tourist attractions list? If you answered yes to any of those, heading to the Galápagos Islands is your next adventure.
Here you'll find a collection of wildlife that redefines expectations. From giant tortoises to fear-inducing iguanas, these beasts were the impetus for Charles Darwin's iconic book, On the Origin of Species.
Now with a calling card like that, the 18-island archipelago, formed by volcanic action, is a must for your South American bucket list.
Torres del Paine National Park, Chile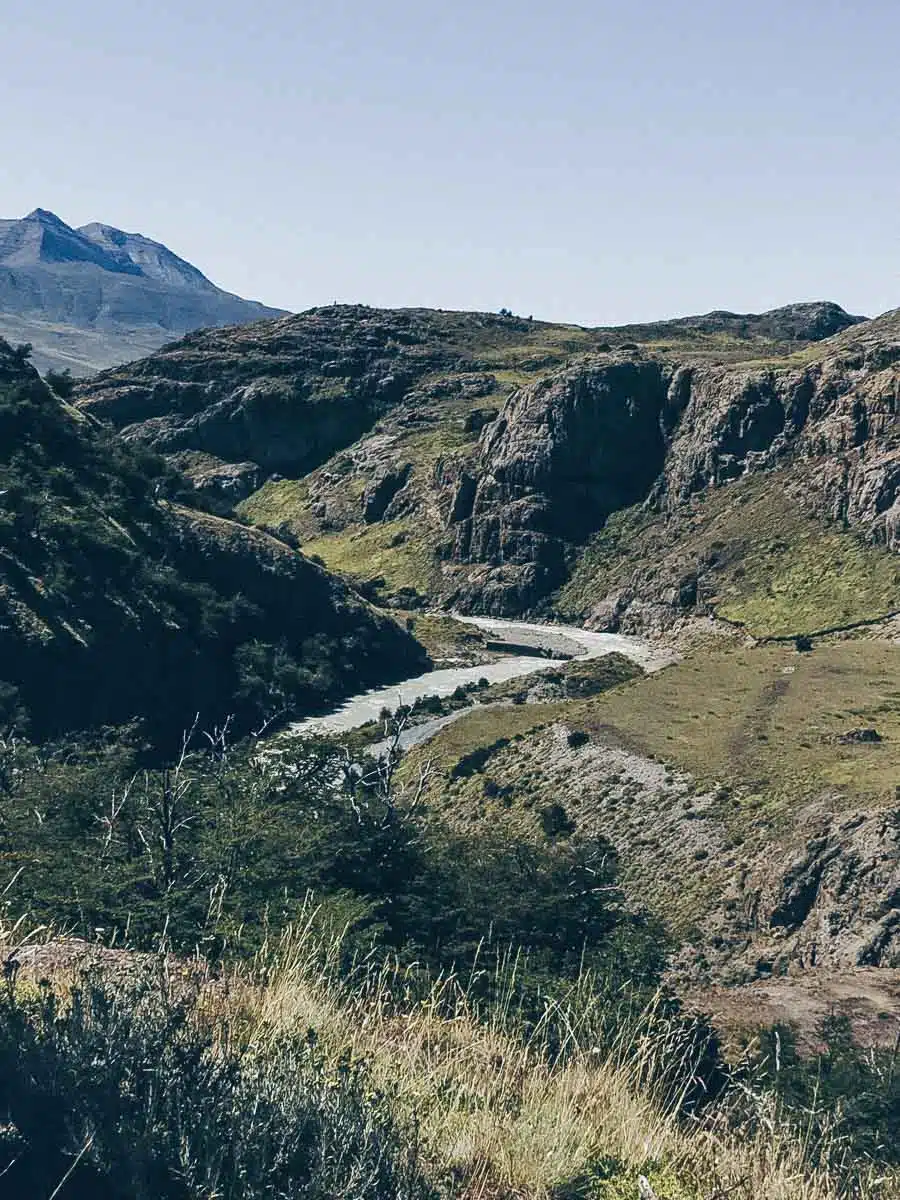 Wondering where to go in South America? Look no further than the Torres del Paine National Park.
It sits within the furthest reaches of Chilean Patagonia and is home to the unique (and challenging) W Trek, but it's so much more than that.
With the three peaks of the Paine Mountains dominating the landscape, it's a visual treat for any brave explorer. But beyond its mountains, the park features numerous glaciers, rivers, forests, and endangered wildlife.
And if you're an outdoors enthusiast, camping in Torres del Paine is an experience second to none.
Patagonia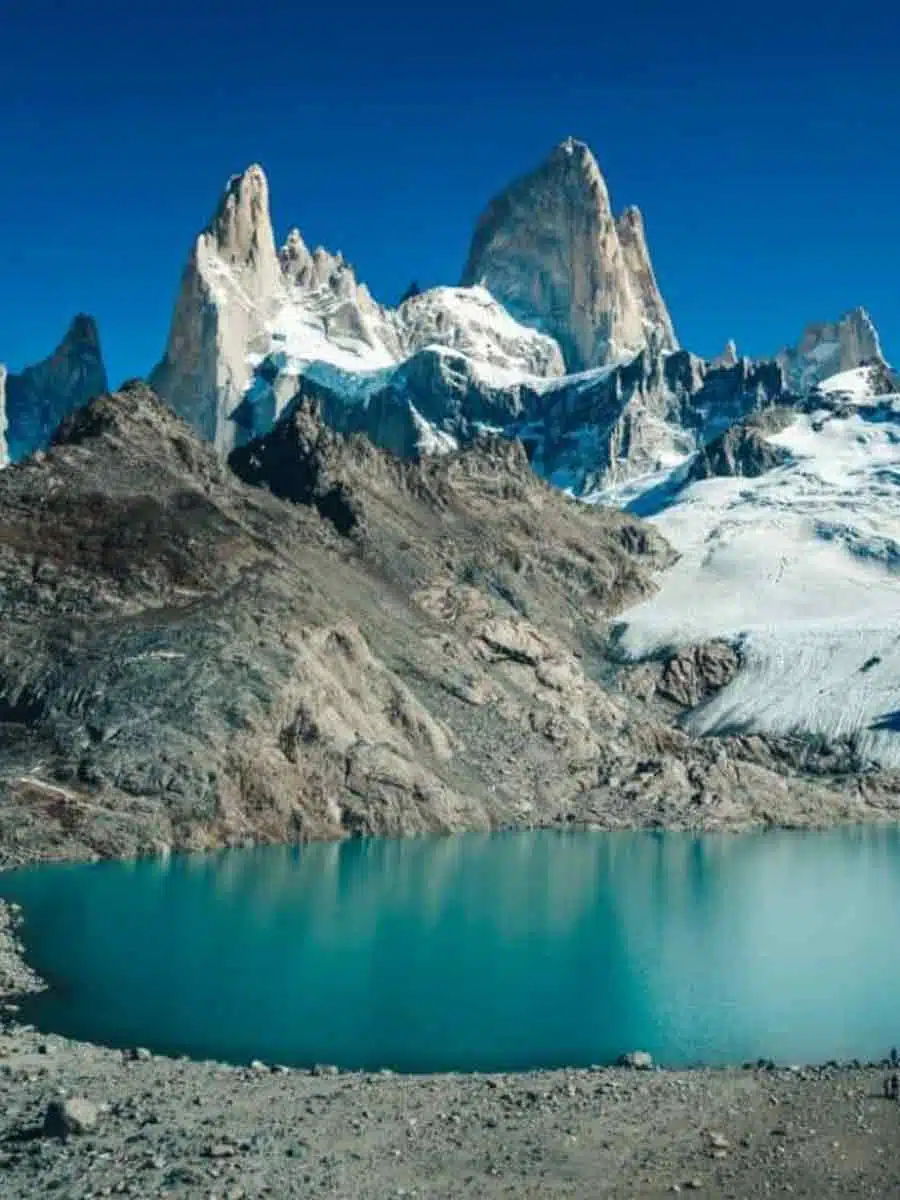 Sitting at the southernmost tip of South America, the region of Patagonia splits itself between Chile and Argentina. With its kaleidoscopic collection of landscapes, it's one of (if not the) must-see places in South America.
Yes, the striking views and captivating landscapes are enough to take your breath away, but save some air for the best national parks in Patagonia. These hold icy glaciers, eye-catching lakes, and rivers, making them nature lovers' nirvana.
Oh, and did I mention wildlife? I mean, Tierra del Fuego has those stunning landscapes and penguins to boot.
Cartagena, Colombia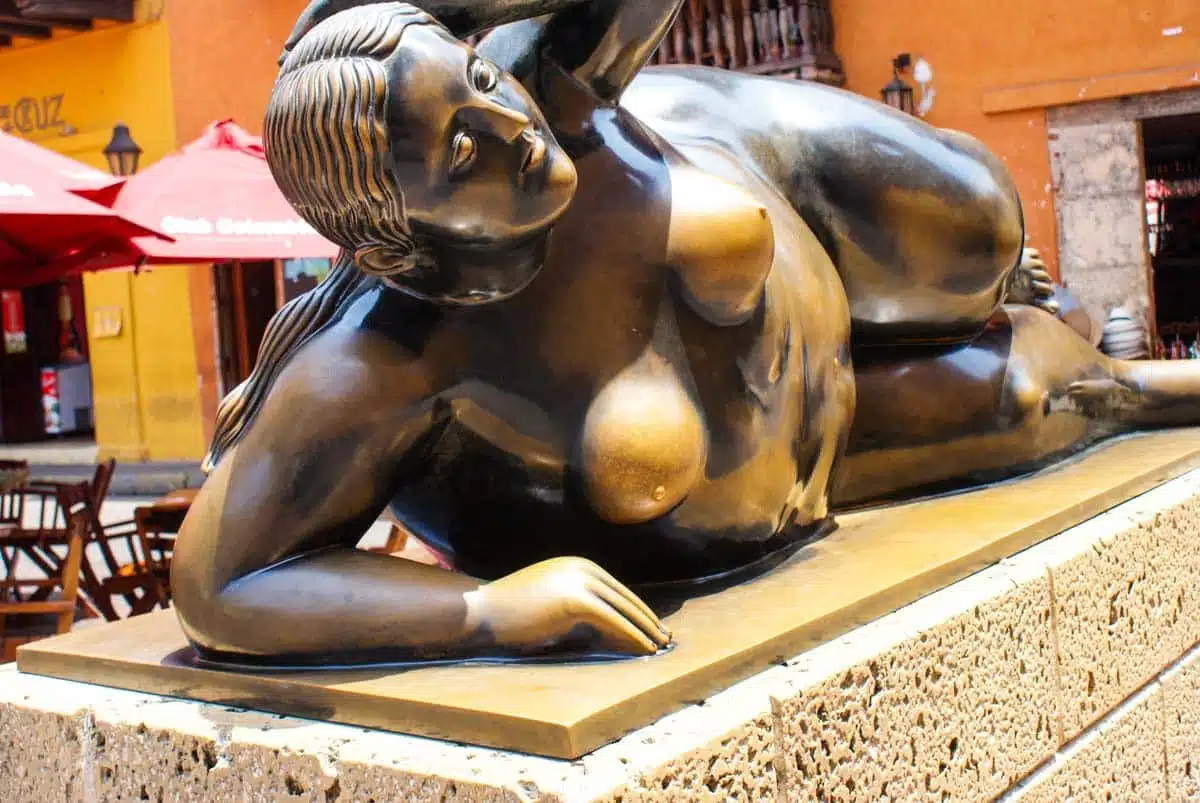 The city of Cartagena in Colombia manages to do a few things other cities can't.
Okay, beyond being one of the top places to visit in South America, this coastal gem boasts a specific culture distinctly different from other similar cities like Medellín in the Antioquia region.
Although it is a historical city and UNESCO World Heritage Site, Cartagena emanates a unique touristy vibe. Immerse yourself within the poppin' nightlife in its old city, while just beyond its city borders lie some of the best beaches and offshore islands around.
São Paulo, Brazil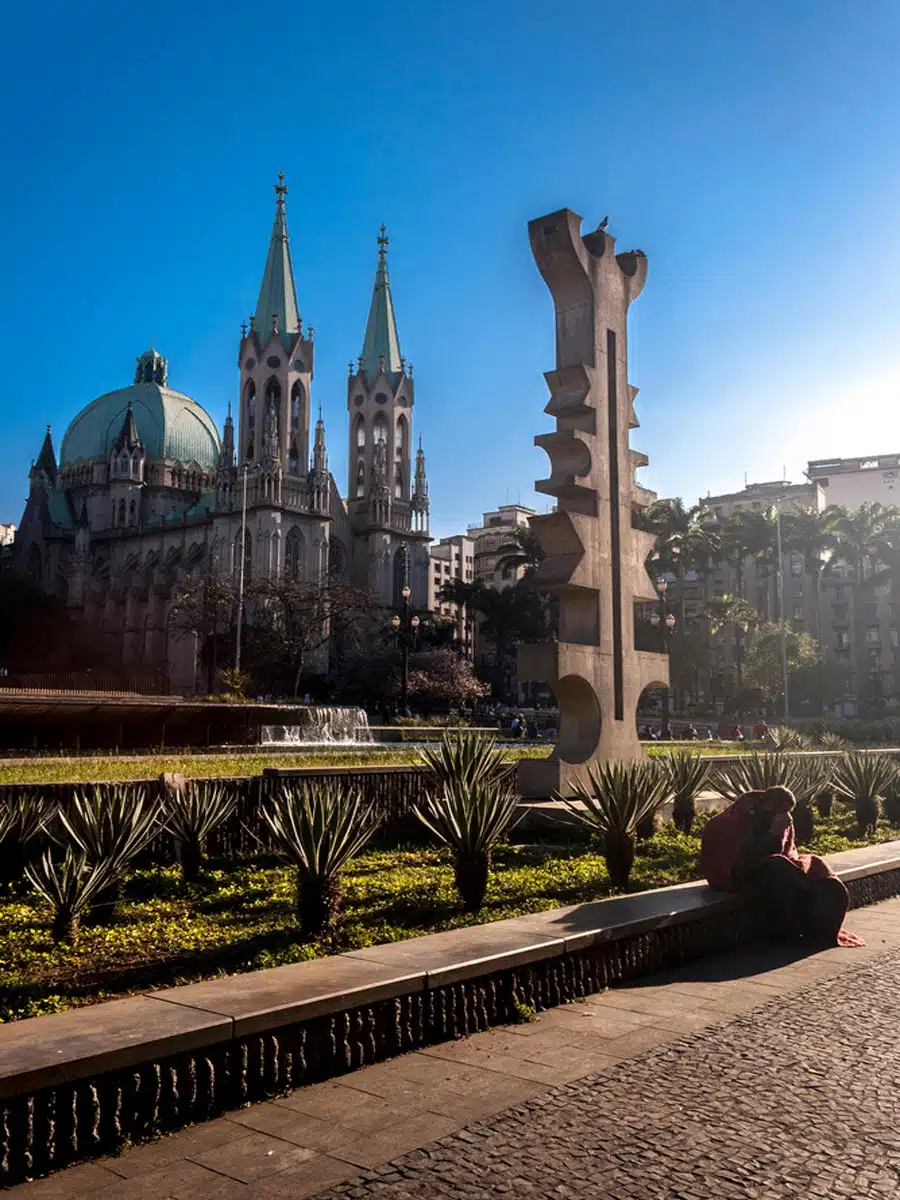 A genuinely diverse city, São Paulo brandishes an international flavour well represented within its cuisine and cultural activities.
In fact, the culinary scene within the city makes it one of the best places in South America to visit. With an irresistible mix of European, Middle-Eastern, and Asian flavours, it's foodie heaven.
If you're after a more culture-centric trip, São Paulo also has that covered. Standouts include the British Culture Centre, Germany's Goethe Institute, and Spain's Instituto Cervantes. And for an authentic taste of its celebration of diversity, head to the Museum of Sexual Diversity.
Read Next: Incredible Things to do in Brazil
Atacama Desert, Chile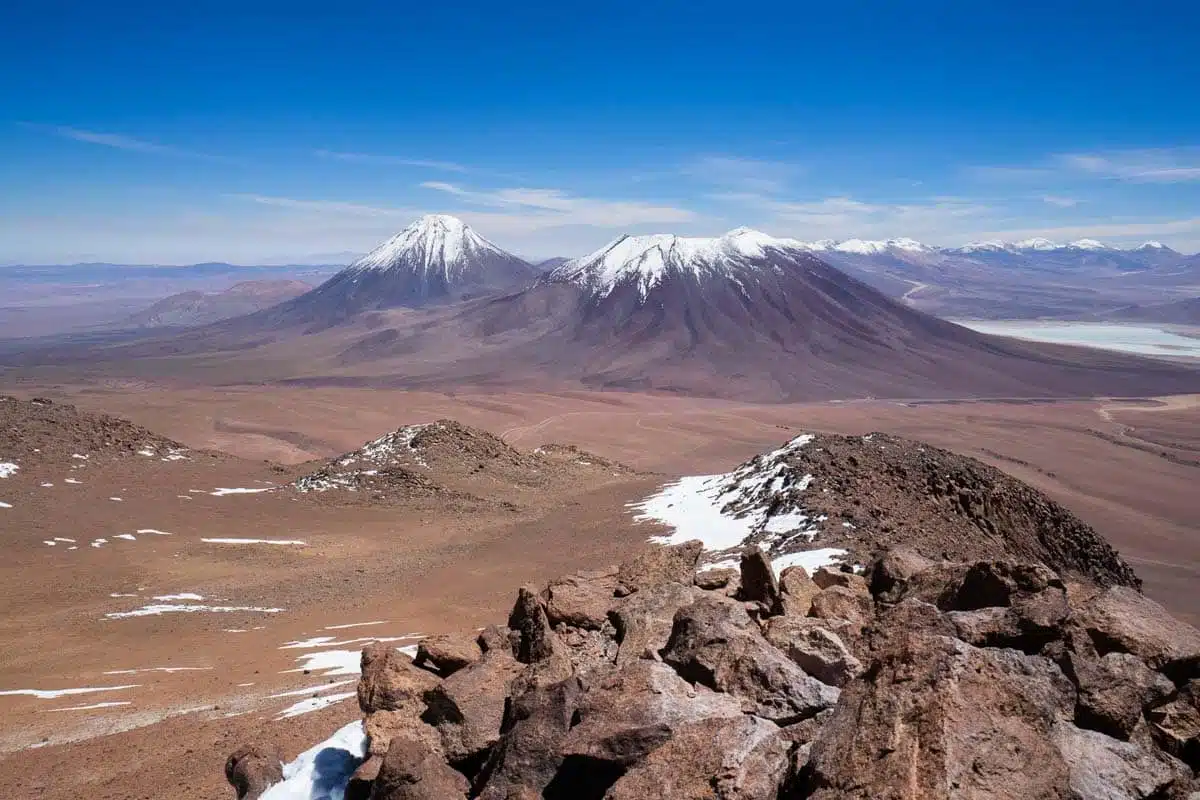 As far as South American travel destinations go, few are as unique as the Atacama Desert.
Don't believe me? Well, wrap your head around this. It's the driest non-polar desert in the world, and it only rains maybe once every four years (yes, four). It's also not small, at about 1,000 miles from end to end.
With a size like that, it's no surprise that there are some incredible things to do in the Atacama.
Perhaps you'd like to hike up Cerro Toco, heading to the summit of a dormant volcano? Or maybe you just want to admire its vast salt flats, active geysers, or intense blue lagoons.
Read Next: Unmissable Things to do in the Atacama Desert
Lençóis Maranhenses, Brazil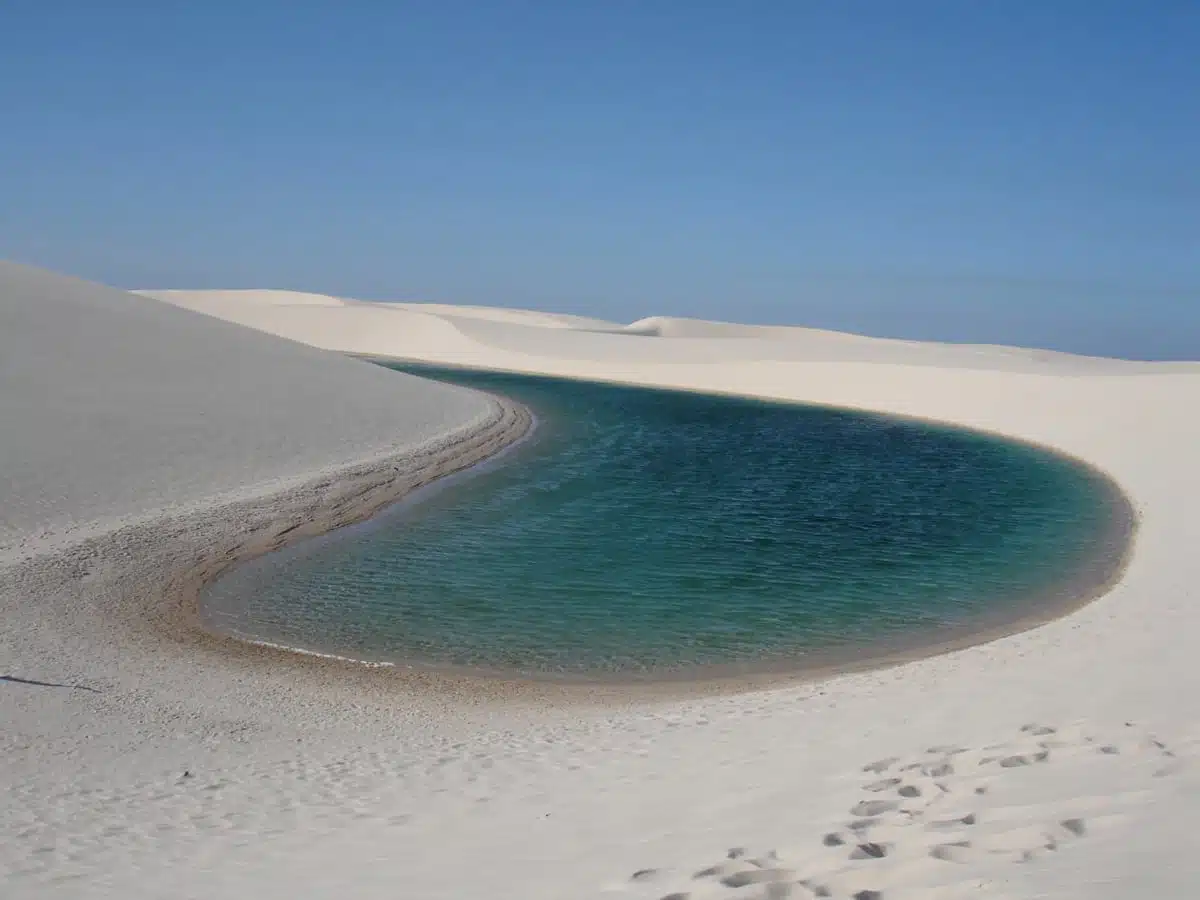 So, get this. An infinite sea of white sand dunes separated by small lagoons of rainwater that change shape depending on wind direction. Sounds almost unreal, doesn't it?
Welcome to Lençóis Maranhenses, a captivating natural paradise in Brazil's Maranhão state.
This is the ticket if you're looking for a cool place to visit in South America. It's a landscape of rare phenomena thanks to abundant rainfall that ceases from March to June, resulting in picturesque white sand sheets and deep blue lagoons.
Lima, Peru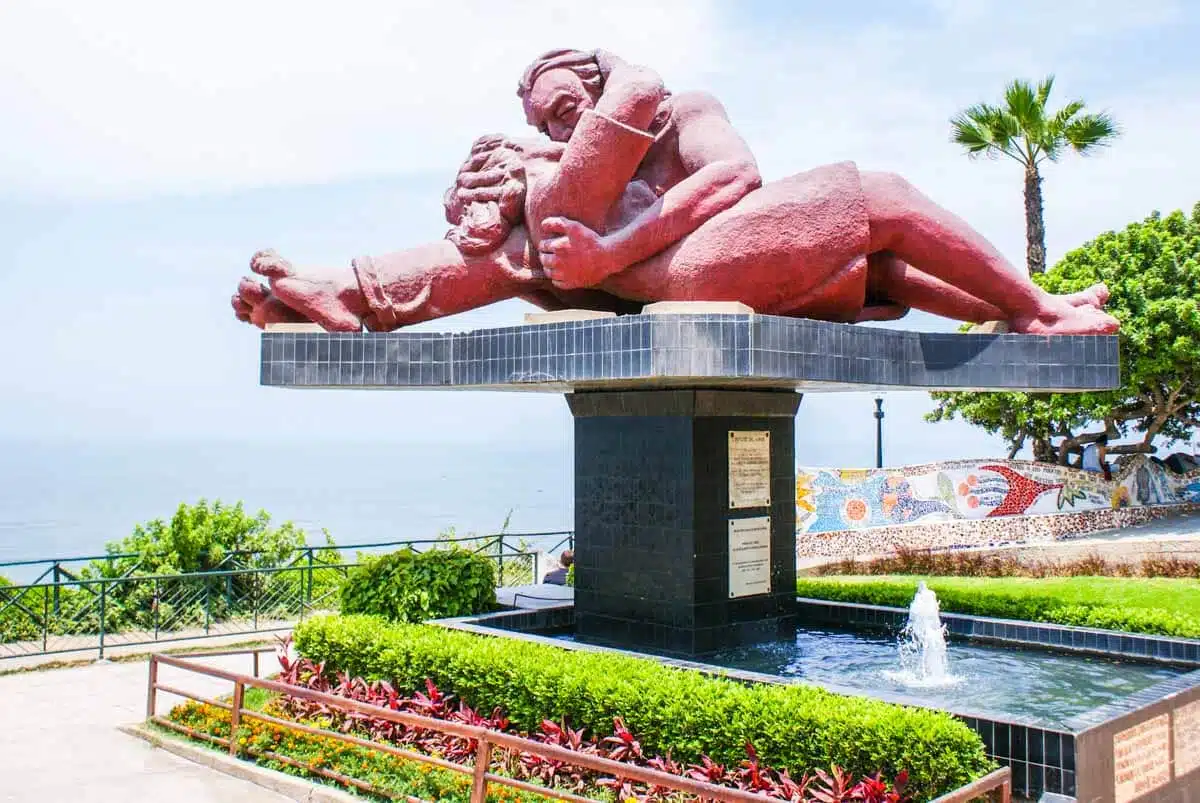 While there are many noteworthy things to see in Lima, there are a few reasons it's one of the best places in South America to visit.
Beyond having a really cool origin name, Ciudad de Los Reyes (City of the Kings), it's a spectacular blend of a bustling metropolis and historical highlights.
And while that's already reason enough to visit, a food tour of Lima is a must if you're after some of the best cuisines on the continent. Whether you're in the mood for anticucho from a street vendor, the best ceviche you've ever had, or a ten-course Andean tasting menu, you'll find it all in Lima.
Rainbow Mountain, Peru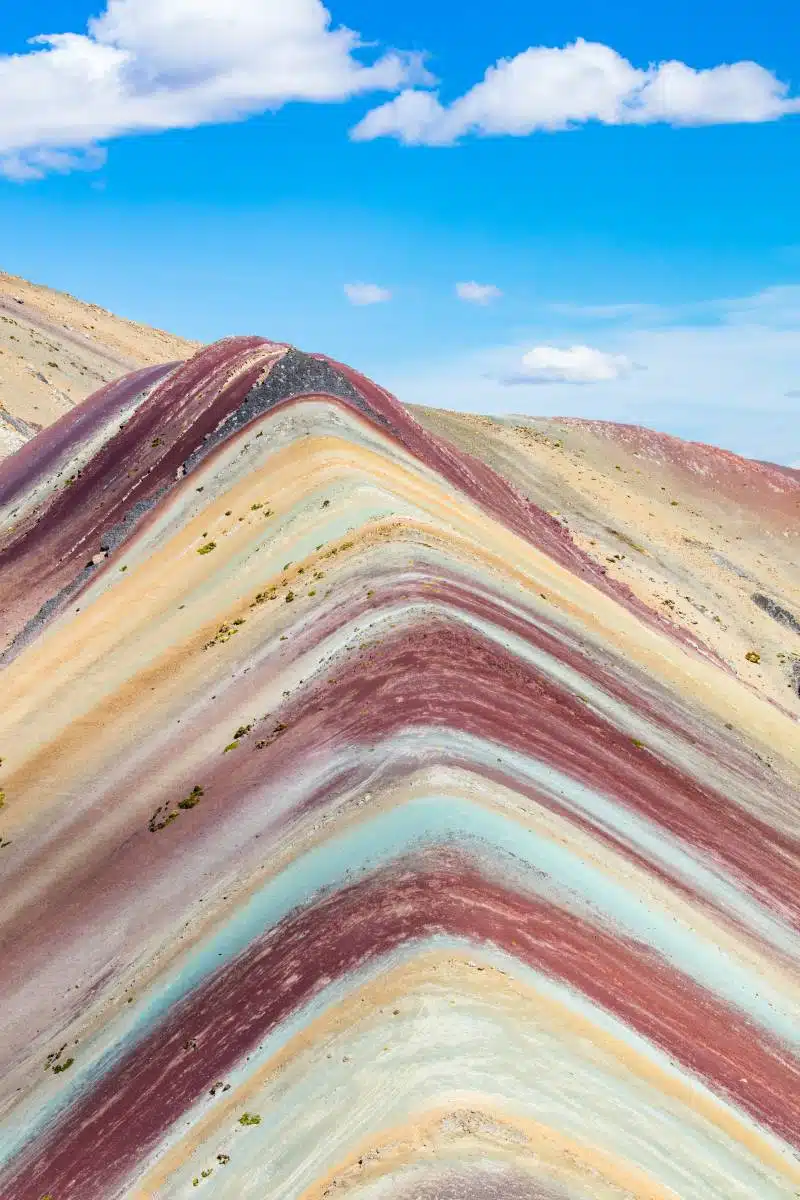 Considered a holy site in Peru, Rainbow Mountain is relatively new regarding buzzworthy South American destinations.
What do I mean? Well, until very recently (although no one is sure when), thick layers of ice covered the region. As the ice melted, the mountain appeared, displaying various colours.
And not just a blend of colours. These cascade down the mountain in yellow, green, red, and purple hues. Today, it's the second-most-visited attraction in the country, so read my guide on how to visit Rainbow Mountain and get packing your bags.
Iguazu Falls (Brazil & Argentina)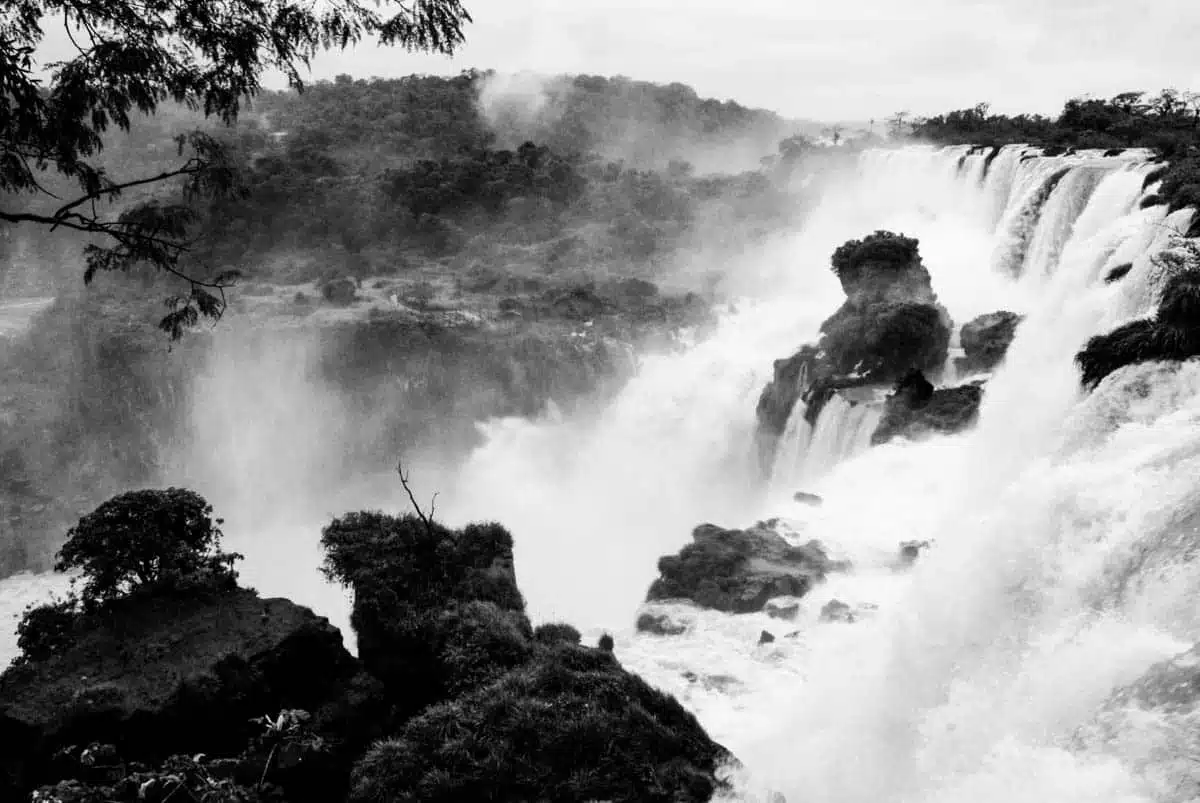 One of the best destinations in South America is the glorious Iguazu Falls (Cataratas del Iguazú in Spanish or Foz do Iguaçu in Portuguese).
Located on the border of Brazil and Argentina, few waterfalls come close to the gloriously beautiful Iguazu Falls. That's partly because it is not just one waterfall, but actually, 275 individual falls.
Naturally dividing the Iguazu River into an upper and lower area, the falls sit within two UNESCO World Heritage Sites. In Brazil, they lie within the Iguaçu National Park, and in Argentina, they lie within the Iguazu National Park.
While both sides have walkways to help you view the falls, Devil's Throat is the most prominent and noteworthy on the Argentinian side.
Salta, Argentina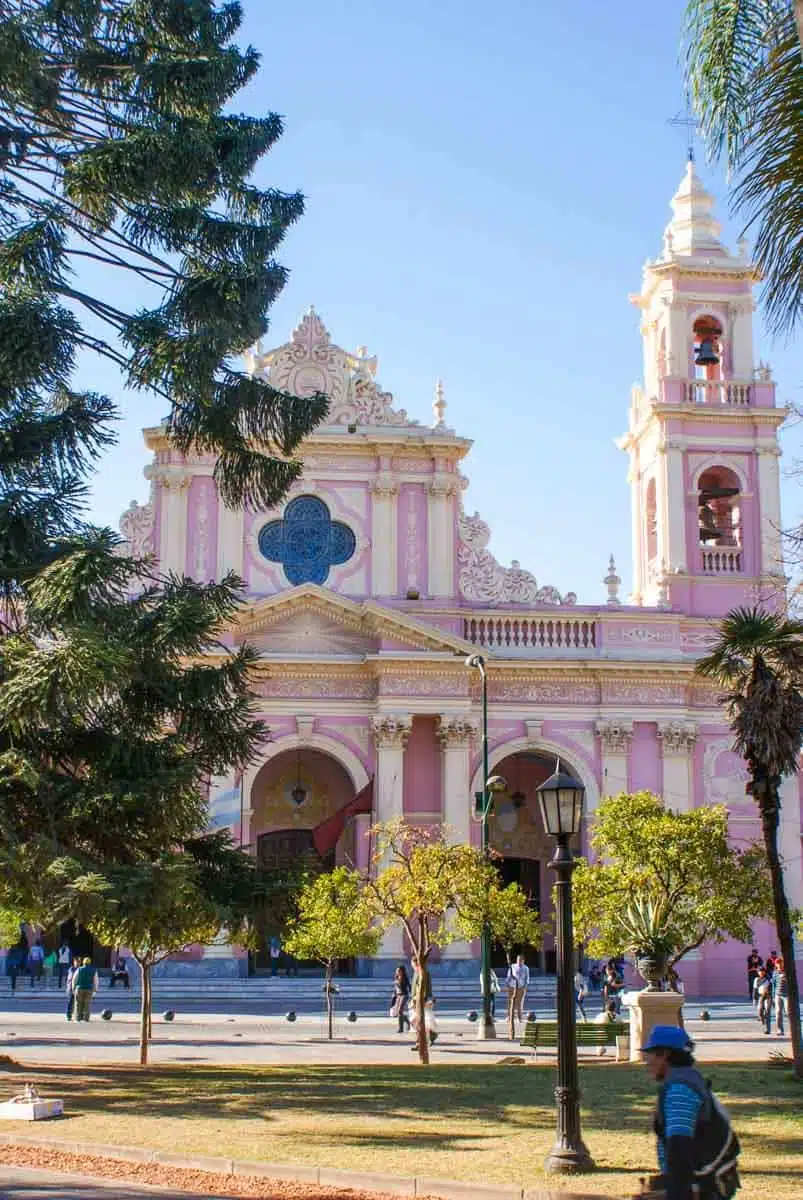 Situated at the foothills of the Andes in the northwest of Argentina, you'll find the elegant and leafy city of Salta. If you're after a scene-stealing look into the Andean culture while in the country, this city reigns supreme as an Argentinian landmark.
Here you'll find neoclassical architecture that nods to Salta's colonial past, while the city's atmosphere and vibe are distinctly Andean.
It's easy to have yourself swept up by the music from local peñas, but exploring its museums or heading out on a horse riding adventure in Salta is a must.
Baños, Ecuador
It's almost whimsical that a continent with so many bustling cities and buzzworthy attractions has its fair share of mystical little towns. And Baños in Ecuador is precisely that.
Sitting at the base of the Tungurahua volcano amidst majestic waterfalls, this town holds the nickname "Gateway to the Amazon".
Here, you can indulge in many activities beyond heading into the Amazon. What more could you want — from mountain biking from Baños to Punyo, soaking in stunning hot springs, or horseback riding along Andean hills?
How about stealing a seat at the Swing at the End of the World in Casa de Arbol? Thought so.
Easter Island, Chile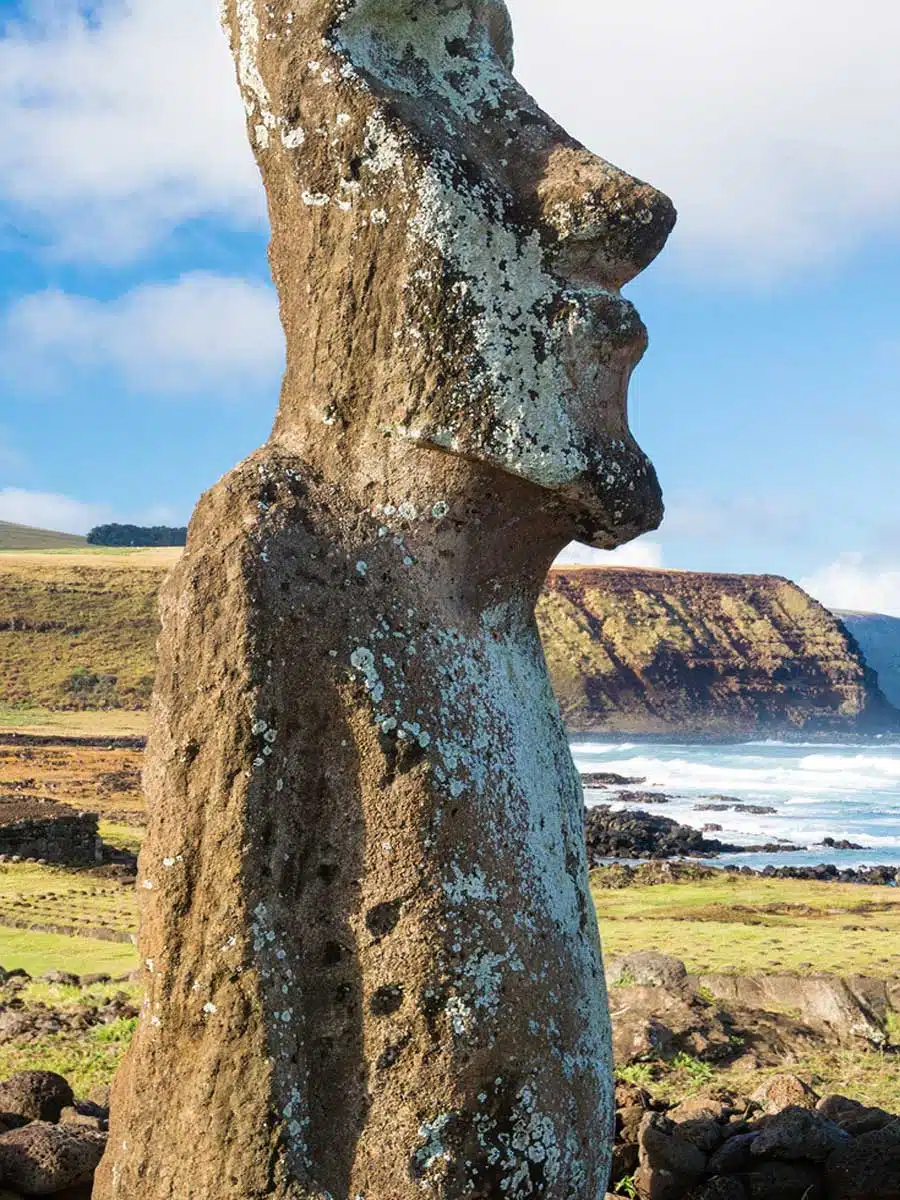 As far as cool places in South America go, Easter Island takes first prize. One of the world's most remote islands, this mysterious standout off the coast of Chile is best known for its collection of centuries-old Moai.
What on Earth is a moai? I'm glad you asked. Have you ever seen the pictures of those giant stone statues overlooking the ocean? Or, maybe you recognise the emoji – well, those are moai.
And while most find them mysterious and shrouded in secrecy, they represent the dramatic history of one of the world's most secluded Polynesian cultures.
Lake Titicaca (Bolivia & Peru)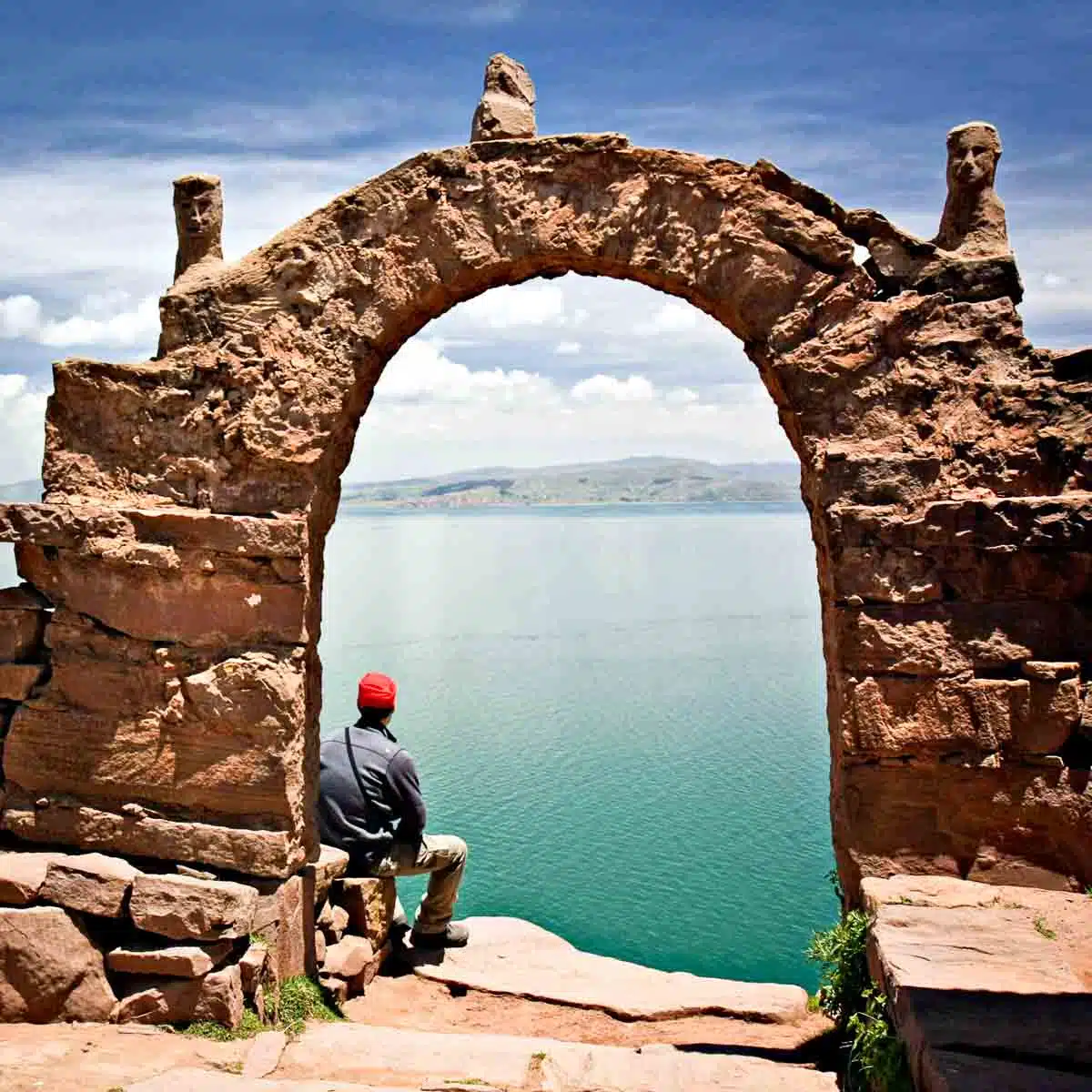 From the shores of Lake Titicaca, it's pretty believable that Andean legend viewed it as the sun's birthplace (like the actual sun). As the largest high-altitude body of water on the planet, it sits at an elevation of 12,500 feet and straddles the border between Bolivia and Peru.
Its sapphire-blue waters and a surrounding ring of ice-speckled mountains genuinely give off a mystical vibe. While it is the highest and most navigable lake in the world, it's from Peru, where you can take a boat trip to Puno.
Here you'll face dozens of floating islands constructed from reeds by the indigenous Uros.
Salvador, Brazil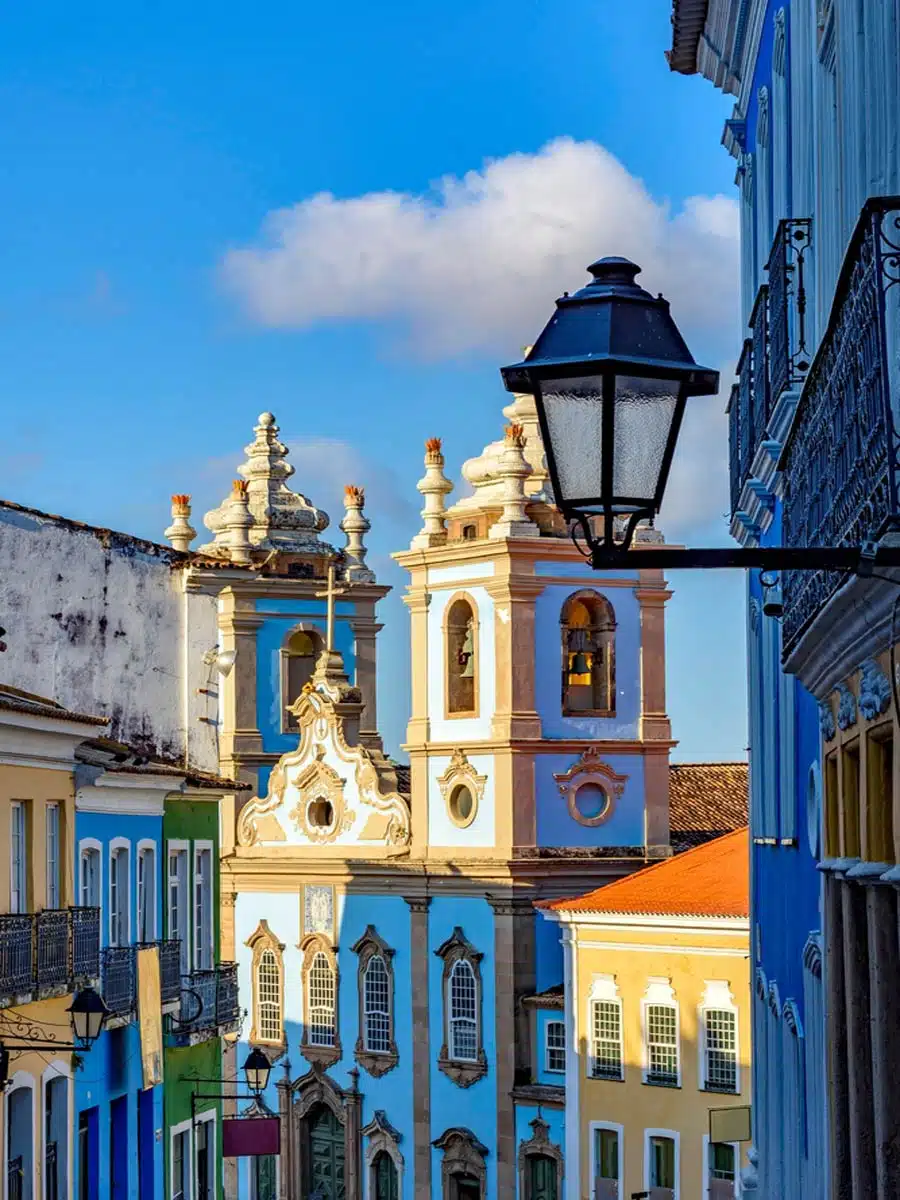 The city of Salvador da Bahia, also locally known as just Salvador, has more than a few attractive elements to it (and reasons to visit).
Firstly, it's one of the oldest colonial cities in America, as the Spanish founded it in 1548. Traces of this past still linger here, most noticeably in Pelourinho, named after a whipping post during the slave trade.
Beyond that, it's the third-largest city in Brazil and was the first slave port in the Americas, and you can find traces of African heritage throughout. These are especially evident in the cuisine.
Oh, one last thing. Salvador is also a notorious party city, hosting the lively annual Carnival. This is an epic time to visit if you can stand the crowds.
Montevideo, Uruguay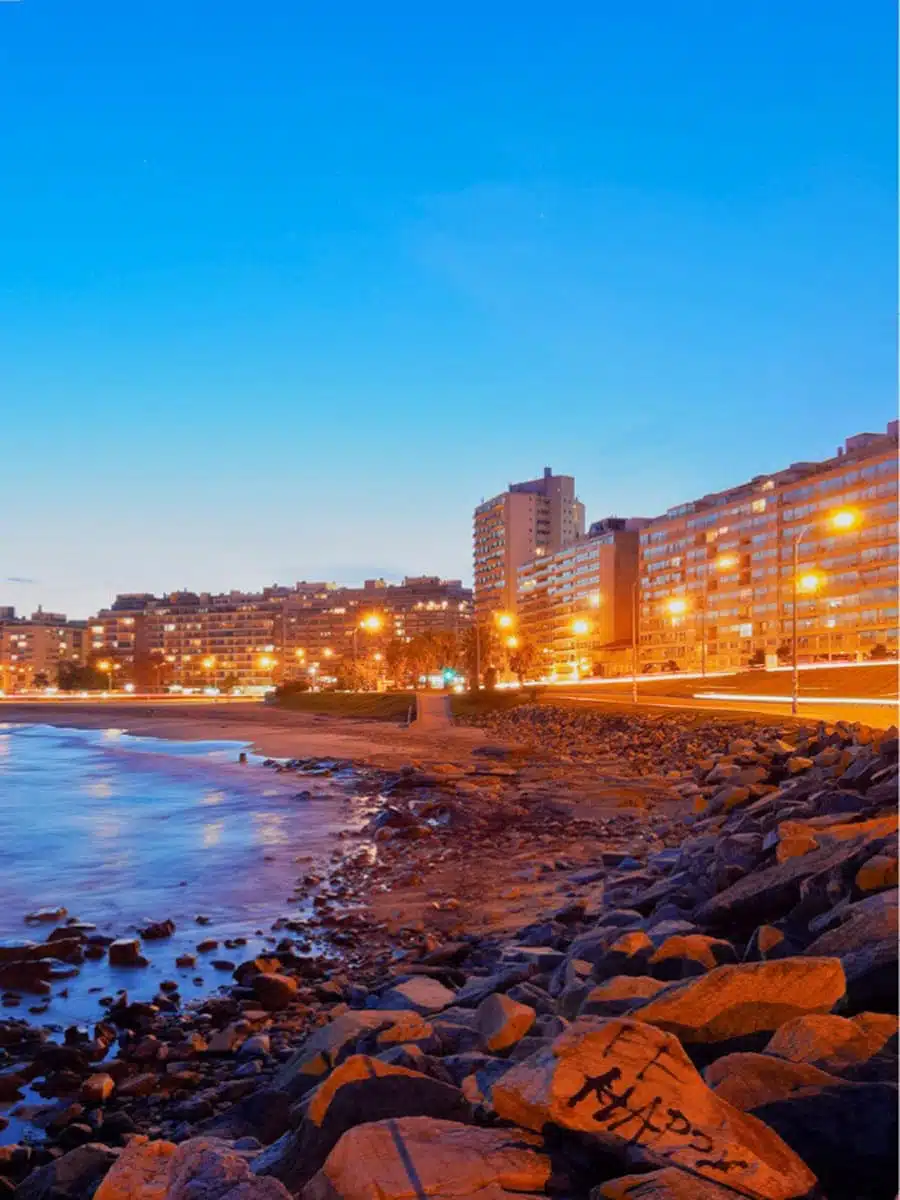 Another entry into the list of best places to travel in South America is the city of Montevideo in Uruguay. And don't just go there because it's the country's capital city; so much is hidden within its streets awaiting exploration.
It's a very laid-back city, as evident from the casual atmosphere the city exudes. To immerse yourself in this, stroll along the promenade, which connects the city's beaches. Or head to Ciudad Vieja, where you'll find many of Montevideo's monuments, museums, and markets.
Calafate, Argentina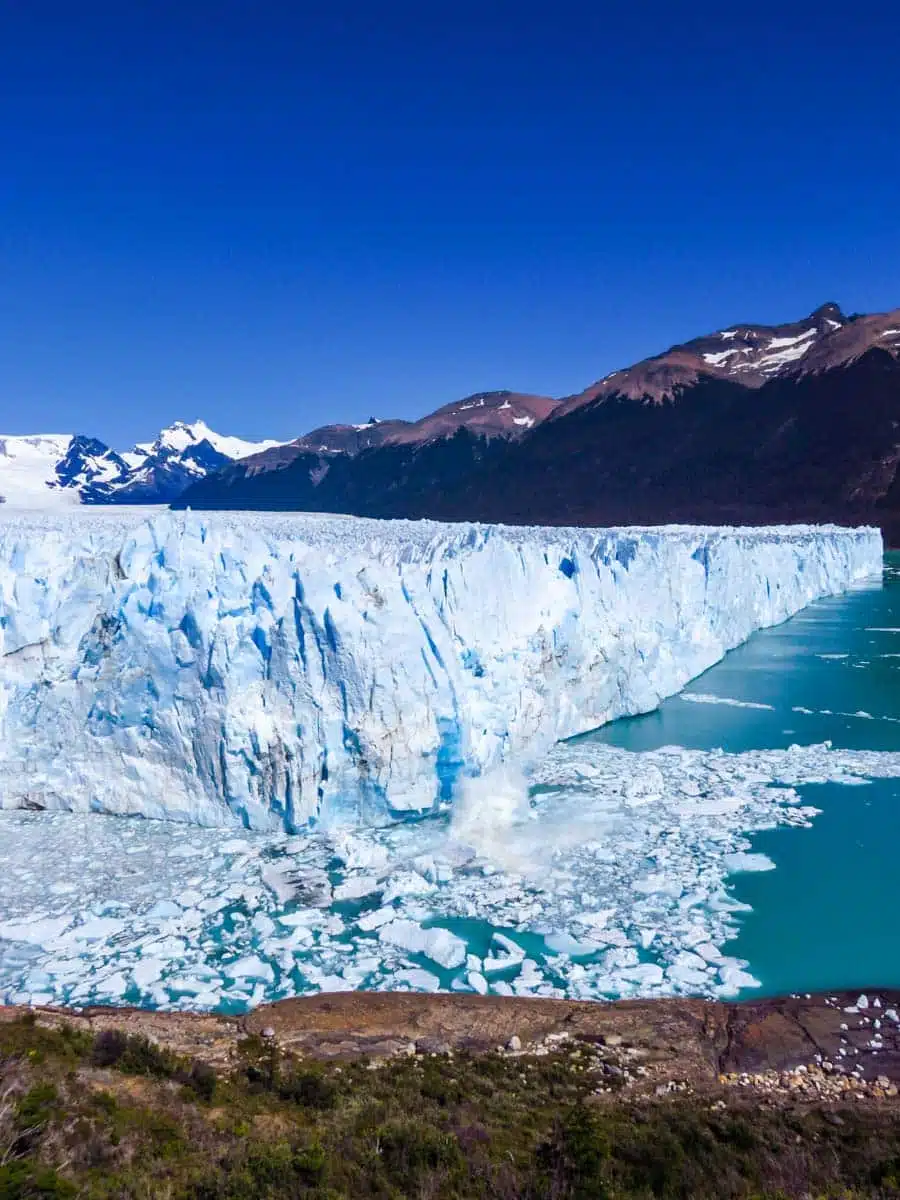 You could say that El Calafate, Argentina, is the ideal starting point for any excursion into Patagonia. And while you'd be correct, this top destination in South America is that and a lot more.
How does exploring the 13.7-mile loop trail to Upsala Glacier Viewpoint or marvelling at glaciers from the Perito Moreno Boardwalk sound?
Pardon the pun, but that's just the tip of the iceberg. The city of El Calafate finds itself surrounded with such immense natural beauty that it's impossible to run through everything here.
Highlights include heading to the La Leona Petrified Forest, and hiking Cascada de Los Perros.
Ushuaia, Argentina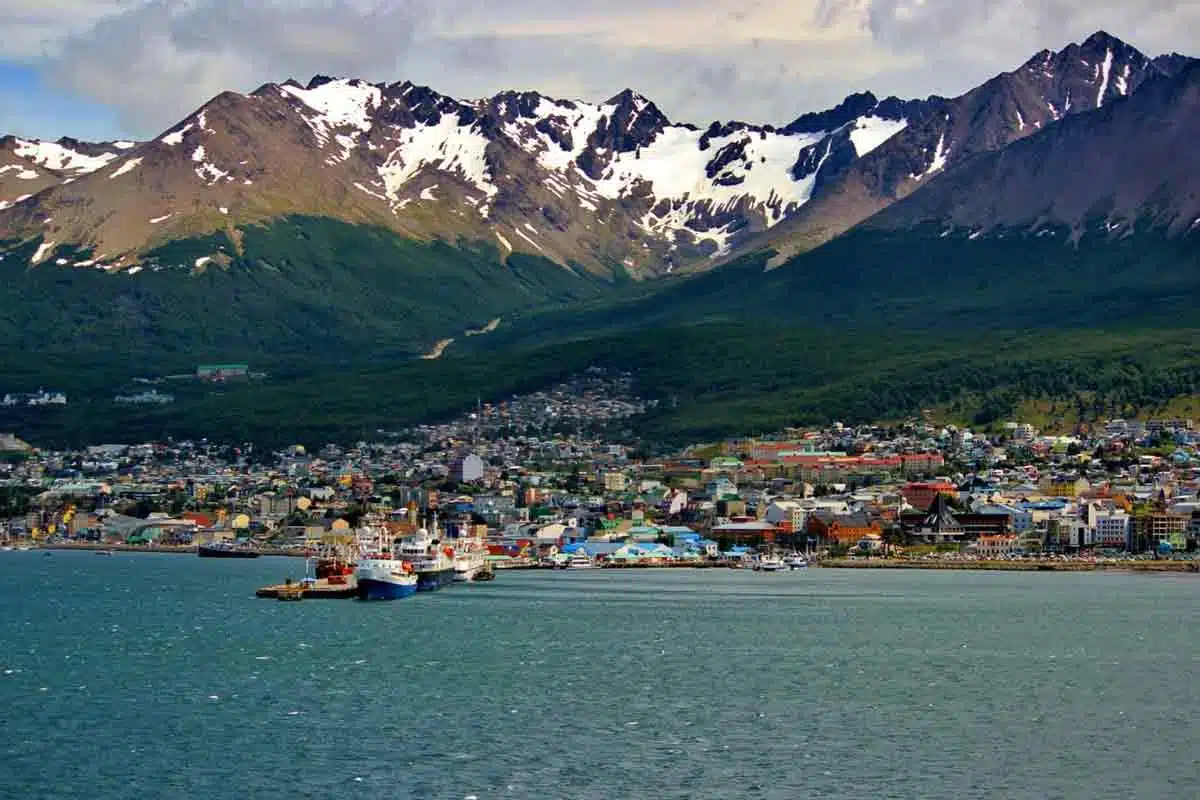 In the mood for something a bit off the beaten path? Well, the remote city of Ushuaia in Argentina should make your bucket list then. This is the capital of Tierra del Fuego, and it's considered by most to be the southernmost city in the world. And as the last stop on the train to the End of the World, it is precisely that.
Nestled between mountains along a picturesque bay, it's visually appealing (when it's not cloudy, that is).
Although there's not much going on here, there is a museum dedicated to the city's colonial history and plenty of wildlife spotting chances. This is the spot if you want to see penguins, orca whales, and seals.
Amazon Rainforest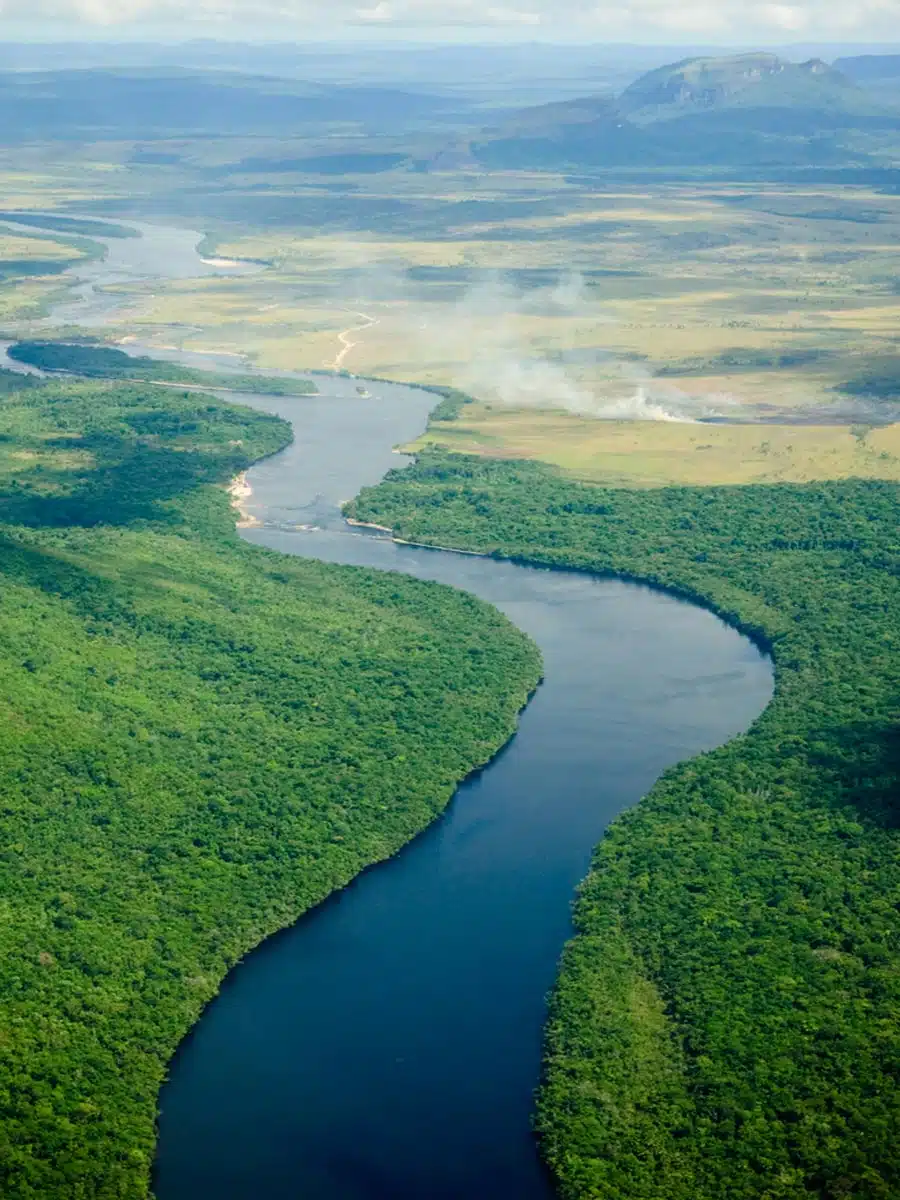 Okay, no surprise here, but the Amazon Rainforest is a no-brainer place to visit in South America.
Home to a vast (that's a bit of an understatement) ecosystem that includes more than 40,000 tropical plant species, it also boasts some of the rarest animals in the world, like pink dolphins.
It's the world's largest rainforest; you can explore it on foot or by boat. It has many popular entry points, including Manaus in Brazil, Coca in Ecuador, Rurrenabaque in Bolivia, and Iquitos in Peru.
You can even stay in a magical jungle lodge nestled in the furthest reaches of the forest. How's that for an epic South American itinerary?
Angel Falls, Venezuela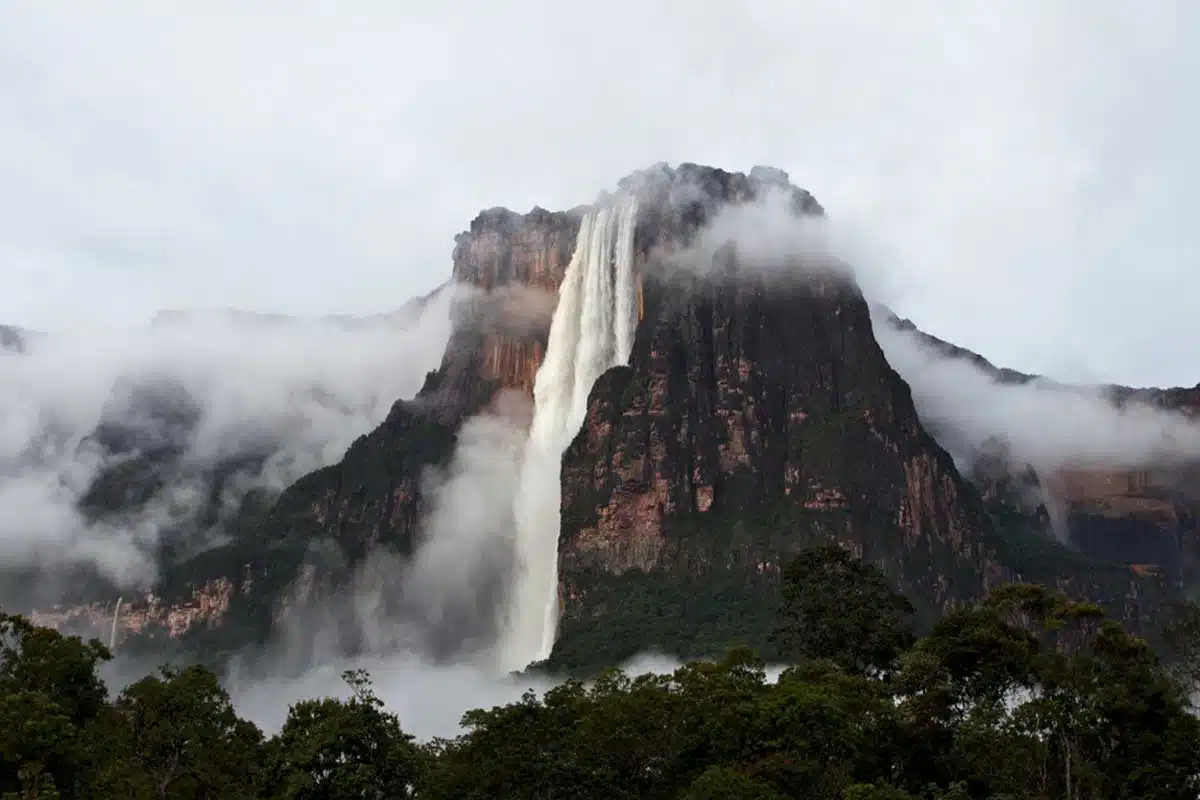 Toss everything you think you know about the highest uninterrupted waterfall in the world right out the window. I bet you thought it was Niagara Falls.
I've got news for you. That title actually belongs to Angel Falls, the showstopping 3,200-foot waterfall in Venezuela's Guayana Highlands.
It's 15 times higher than Niagara Falls and cascades down the Auyantepui Mountain into the Rio Kerepakupai Meru river. But why call it Angel Falls? Well, that's thanks to American pilot Jimmy Angel, the first pilot to fly over the falls in 1937.
Nazca Lines, Peru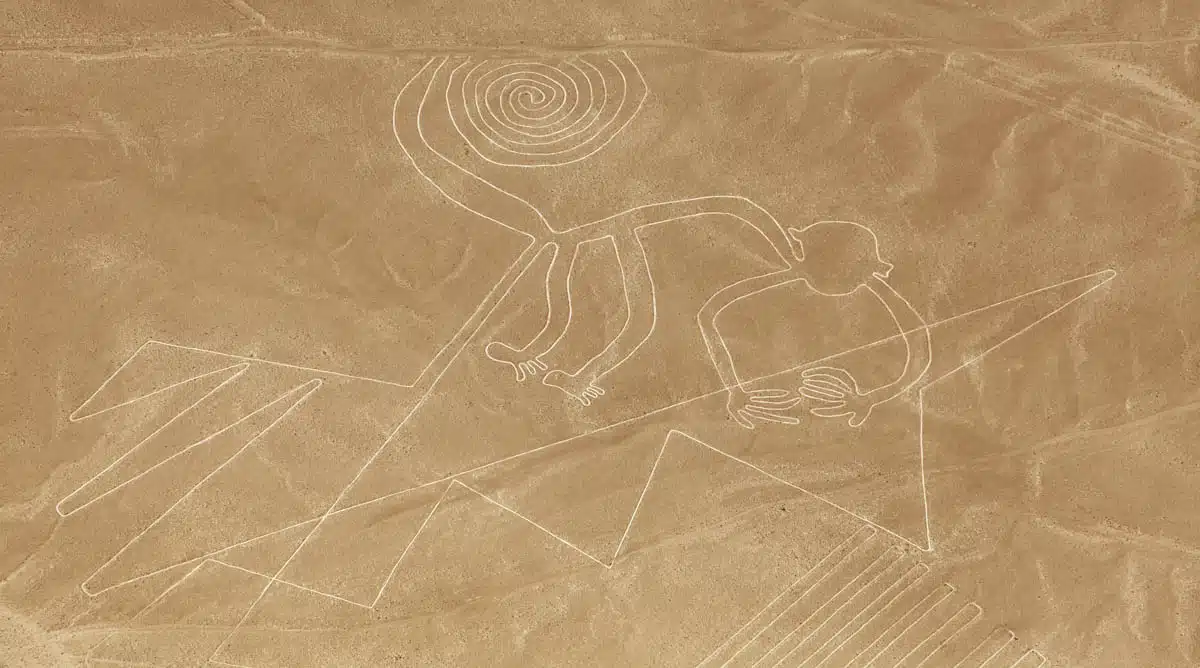 If you've ever watched any documentary on ancient mystery sites worldwide, chances are you've seen the Nazca Lines. This intriguing collection of geometric patterns and symbols dominates the desert landscape between the Inca and Nazca Valleys.
Although the purpose of these lines remains a mystery today, those who can't tame their curiosity should plan a visit. With various plant and animal figures clustered together in one area and massive geoglyphs stretching for 37 miles, it's the stuff of legend and worth a trip.
Bolivia Salt Flats, Bolivia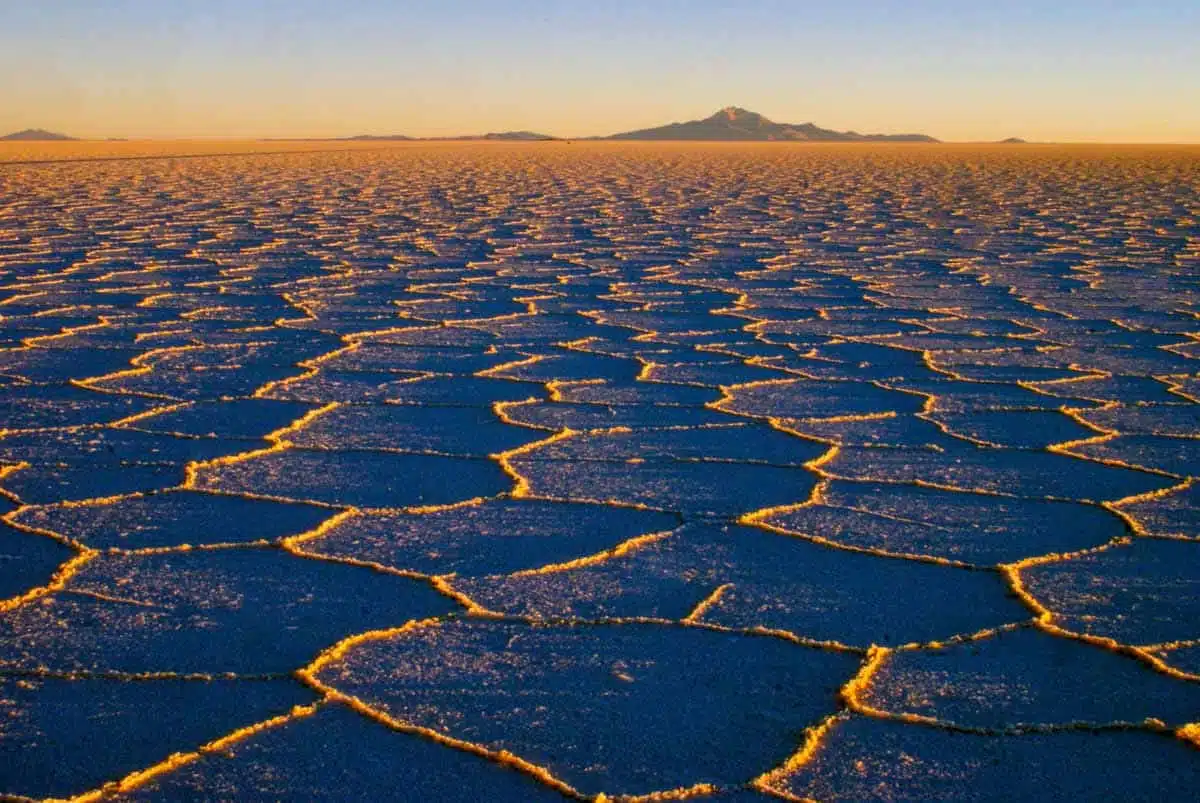 I think it's obvious by now that South America is not ashamed of showcasing breathtaking natural landscapes. And if it's not, let's keep the ball rolling with the El Salar de Uyuni salt flats in Bolivia. And if you're wondering when to visit Bolivia's salt flats, stick around.
Seemingly stretching far beyond the horizon during the dry season, the blinding white plains are pretty impressive.
But what about during the rainy season? Every year, quite a spectacle occurs as the salt flats transform into the world's largest mirror thanks to continuous rainfall. Undoubtedly, this is one of the best places to visit in Bolivia.
Quito, Ecuador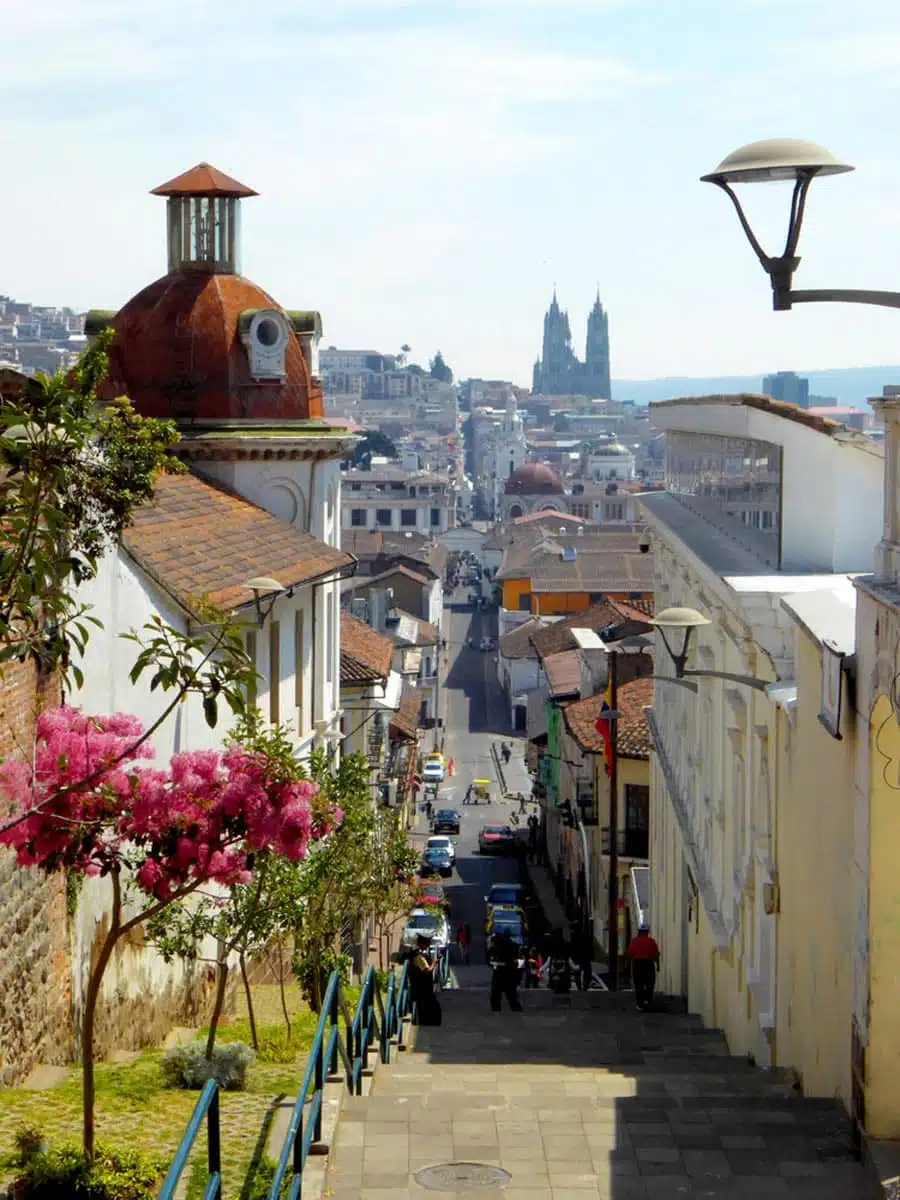 The capital of Ecuador, Quito, sits quite uniquely amongst world capitals. As the highest capital city in the world, it's also the one closest to the equator.
The Spanish founded the city in 1534, and the Old Town of Quito is one of the best-preserved, least changed, and most prominent in the Americas.
The city's historic value is second to none, as are the natural landscapes surrounding it. Located in the northern highlands of Ecuador, the city has numerous volcanoes that encircle it, making it one of the capital cities in the world under constant volcanic threat.
El Chalten, Argentina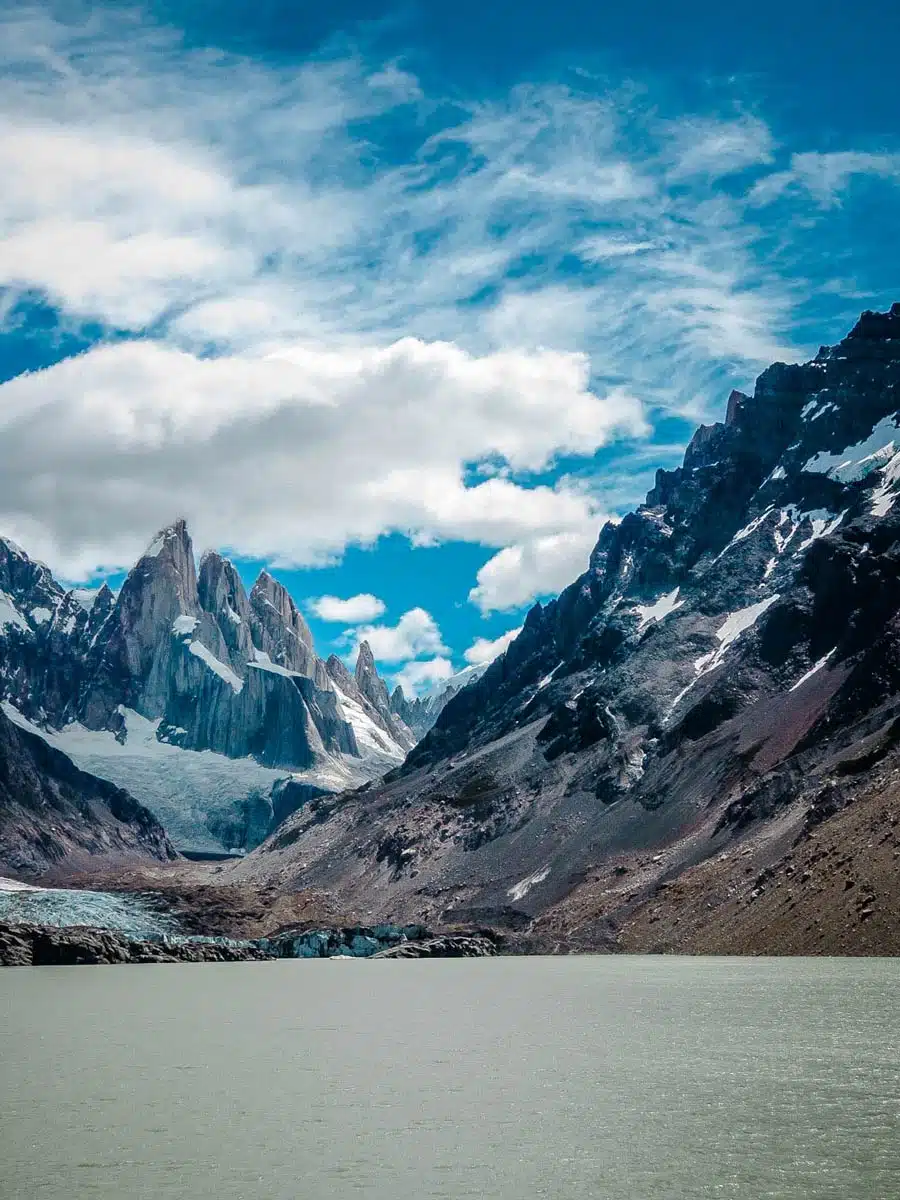 So, you've come to Patagonia, wondering where to start exploring this almost ethereal South American destination. Trust me, you're not the first and won't be the last.
Let me be the first to direct you to the charming little town of El Chalten.
This is a quintessential adventure town where it's easy to walk directly from your hotel onto any of the numerous hiking trails without even noticing it. It sits within the Los Glaciares National Park and showcases terrific views, enticing hikes, and abundant outdoor activity.
You're in the right place if you're here for adventure, photography, or thrill-seeking.
Buenos Aires, Argentina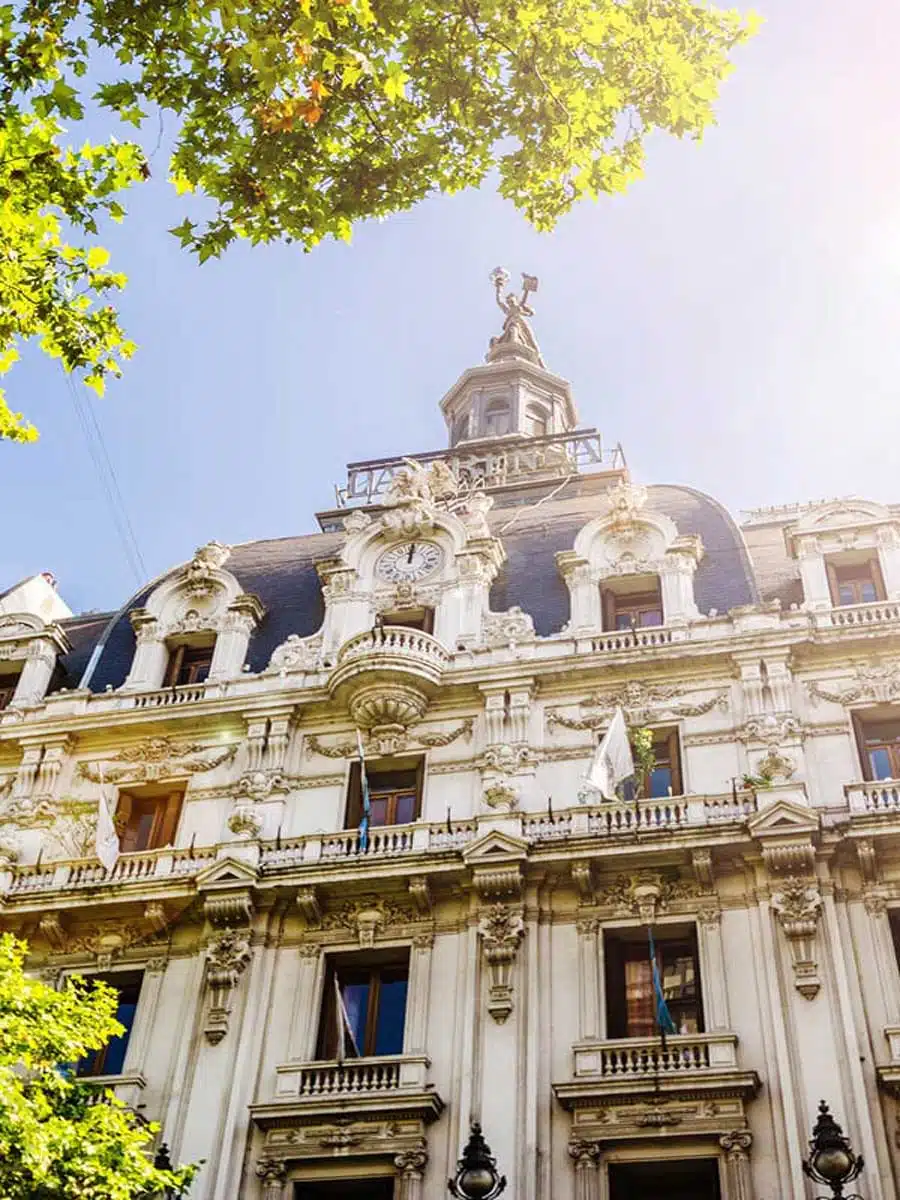 Easily one of the best places to go in South America, the city of Buenos Aires is a cosmopolitan love affair filled with culture and history. Whether you spend 3 days in Buenos Aires or 3 months, there is always more to discover and enjoy.
It's got everything you'd expect from a city with roughly 17 million inhabitants—an endless list of tourist attractions, fabulous beaches in and around it, and stunning cultural landmarks.
A must-visit in the city is the residential neighbourhood of Recoleta. The Recoleta Cemetery is famous worldwide as Eva Peron's burial site.
La Paz, Bolivia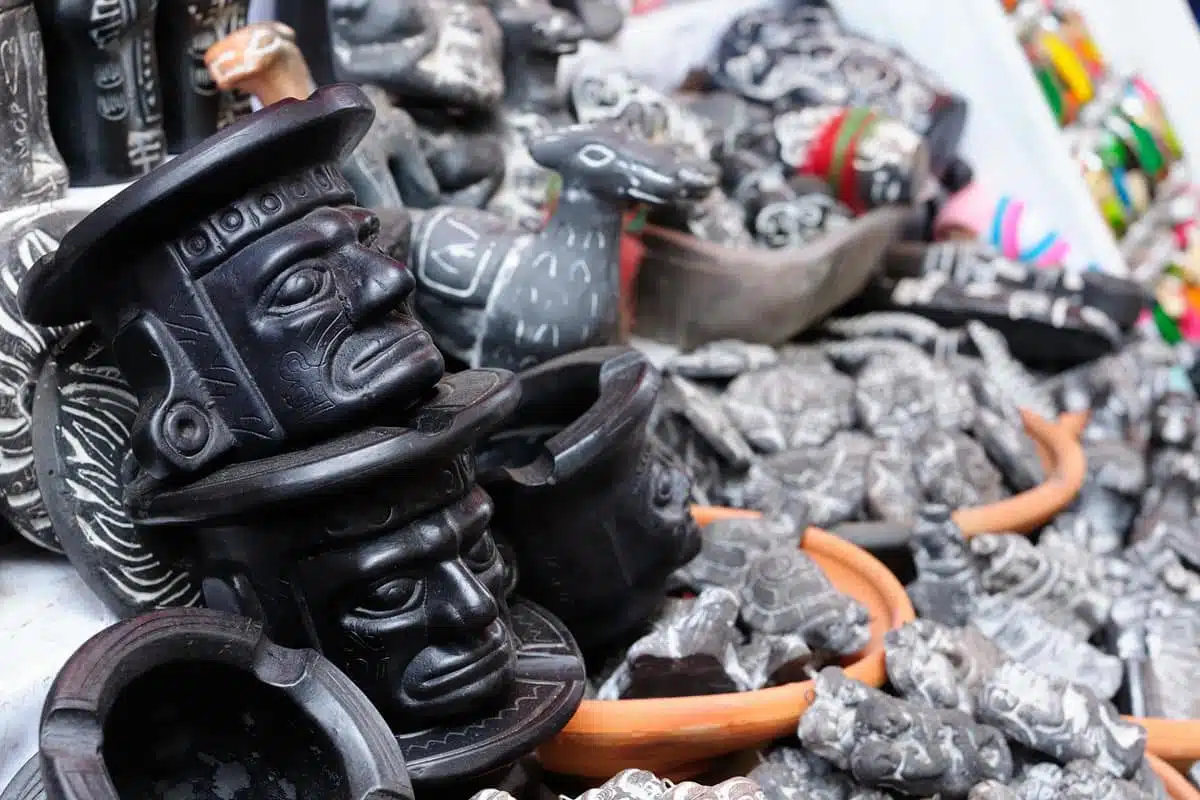 La Paz in Bolivia is a quintessential sky-high city in a canyon formed by the mesmerising Choqueyapu River. While other cities pride themselves on their laid-back appeal, La Paz boasts an energetic, adventure-filled landscape perfectly aimed at tourists.
It is a cacophony of activity, noise, and an urban jungle akin to none. Cobblestone streets transform into paved concrete highways; modern hotels blend with colonial architecture, and quiet plazas battle bustling markets.
Beyond that, it's home to striking ancient ruins, epic museums, picturesque cathedrals, and a subway in the sky.
Read Next: Incredible Places to Visit in Bolivia
Practical Tips for Exploring the Best Places in South America
One of the most essential tips to keep in mind when travelling to South America is always to have safety at the forefront of your trip. This comes into play within its cities and in its outdoor landscapes. Mind your surroundings if you're heading into the urban jungles of Rio de Janeiro or Buenos Aires. If you're out and about exploring Torres del Paine, heed safety instructions and warnings.
When travelling between countries, always make sure you know what visa requirements are in place. There's nothing as frustrating as visa issues when trying to enjoy a waterfall.
Places in South America: Map
Planning a South America Trip? Read These Articles Next…
Love This? Save and Share on Pinterest