Discover how you can avoid the Machu Picchu crowds with this handy guide. Here's what you need to know.
Machu Picchu is a bucket list destination for many travelers around the world, and for good reason! It's a beautiful historic site located in a remote, mountainous region of Peru. Who wouldn't want to check it out for themselves?
If you're traveling to Peru, you can't miss this gem of a UNESCO world heritage site.
However, because it's on so many peoples' bucket lists, Machu Picchu can get extremely crowded, especially in the high season. The area fills with tourists very early in the morning, and doesn't really let up for most of the day.
So, in order to escape the crowds, you'll have to be strategic about when you go, how you go, and what you do while there. Follow our tips to avoid crowds at Machu Picchu.
Avoiding the Crowds at Machu Picchu: Top Tips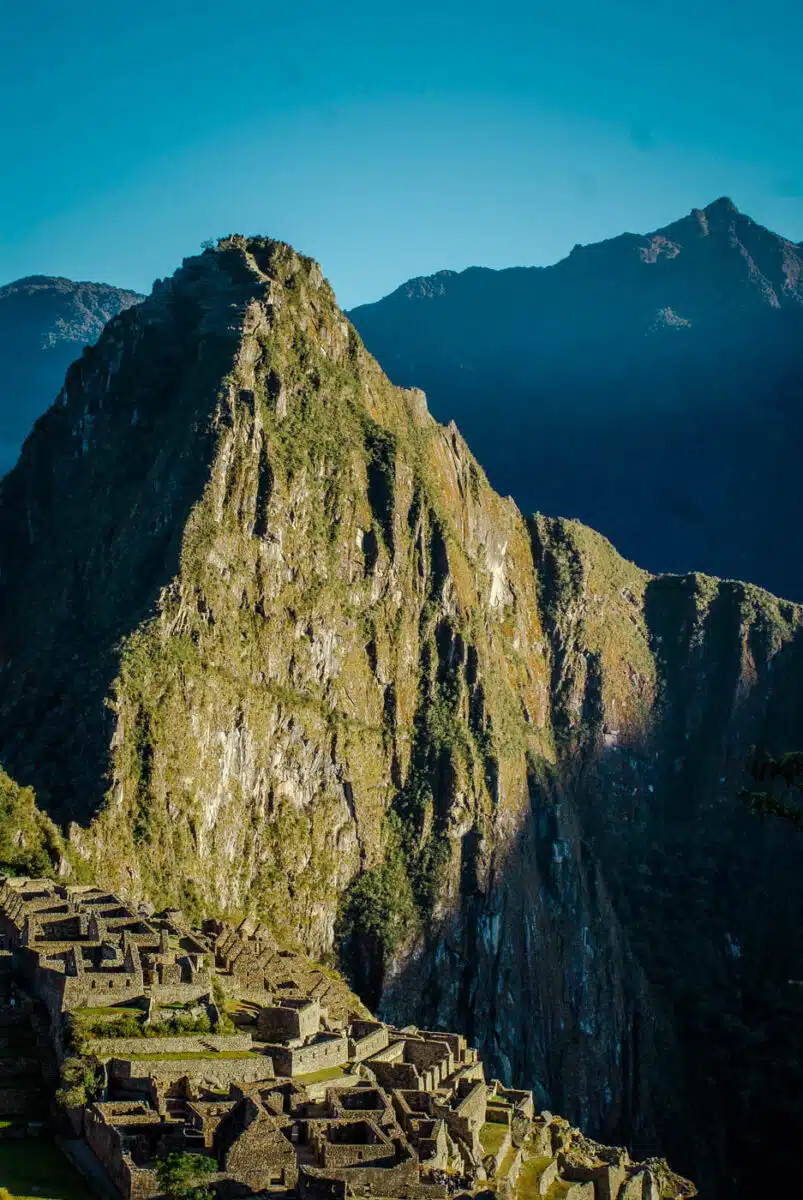 Plan Ahead
Planning for your trip to Machu Picchu should start happening a couple of months ahead of time.
You'll need to purchase a ticket early because they cap the number of people who can enter each day. Once you've decided when you're going to go, you can purchase your ticket online here.
Get to Aguas Calientes
After that, you should figure out how you're going to get there. I recommend spending the night in Aguas Calientes, also known as Machu Picchu City. If you're doing a multi-day trek to Macchu Picchu (not including the Inca Trail), your tour operator likely already organizes a place for you to stay in Aguas Calientes.
If you're staying in Cusco beforehand and are planning to arrive directly, you can catch a bus to Ollantaytambo, where trains run regularly to Aguas Calientes.
Be sure to book your train in advance, especially during the high season. In Aguas Calientes, stay close to the city center to maximize your sleep time. Many travelers recommend Hotel La Cabaña Machu Picchu as a high-quality budget option.
Decide Whether You'll Hike or Ride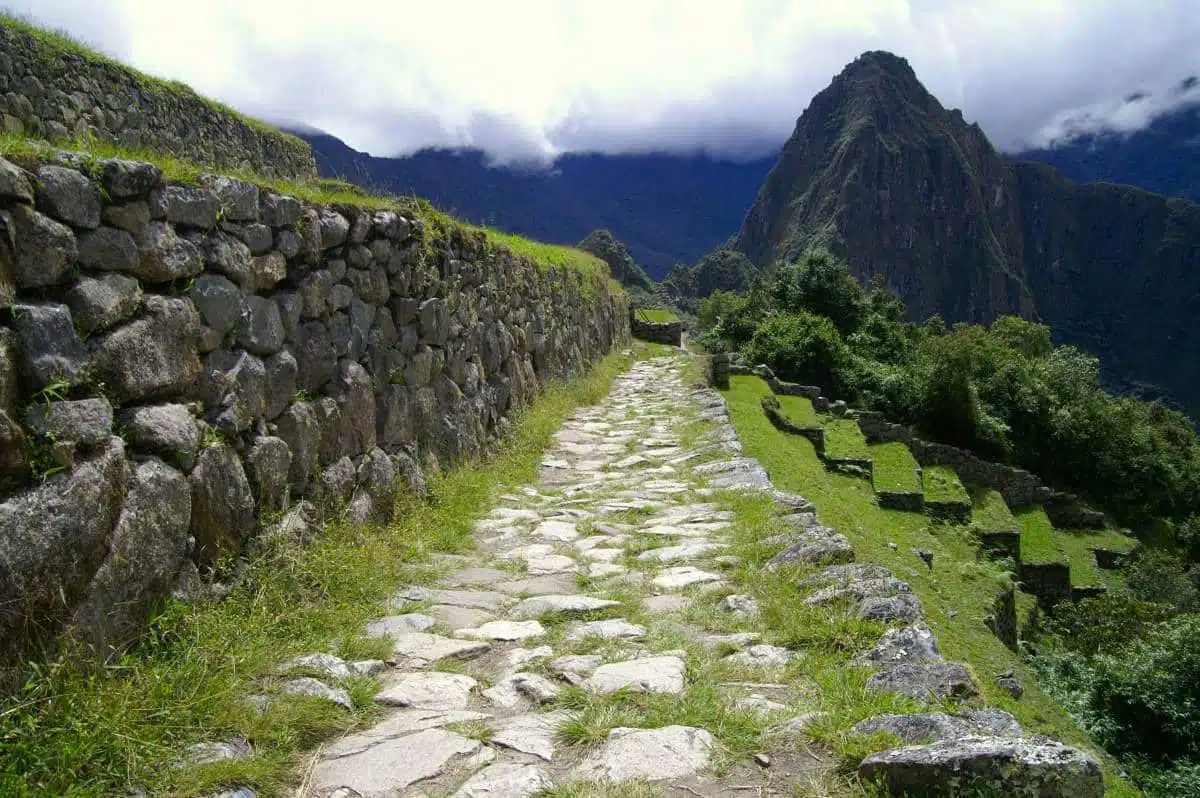 Once you arrive in Aguas Calientes, decide whether you'll be hiking or riding the bus to Machu Picchu. If you're riding the bus to the top, you'll need to purchase a ticket the night before at the kiosk in the city center.
Unless you love hiking in the dark, or are on a pretty tight budget, I recommend taking the bus ($12 USD or 40 soles each way).
It's shorter and less tiresome, so you can reserve your energy for exploring the ruins. If you're going to take the bus, be sure to bring your passport or they won't let you buy a ticket.
Get Up REALLY Early
Hiking
Hiking from Aguas Calientes to Machu Picchu takes 1-2 hours, depending on your hiking speed, up a steep set of steps. If you want to make it up to the top before 6 AM, this means you'll need to start hiking at 4 AM.
I don't recommend this option, unless you are on a very tight budget or enjoy hiking in the complete darkness. Most of your hike will be in the dark and it requires a lot of stamina that, in my opinion, would be better spent at the actual park.
Bring your passport or you won't be allowed to enter the park area.
Taking the Bus
I'm not talking about a 6 AM wake up call. I'm talking about 2:30 AM. The first bus to the entrance leaves at 5:30 AM, and the line is hundreds of people long by then.
If you want to be one of the first people in the park, you need to get in line for the bus at 3 AM. The line forms at the bus station, located across the street from the ticket kiosk. Bring your passport or you won't be allowed to enter the park area.
Yes, it sucks waiting there for several hours before the bus leaves. No, it's not comfortable. But you should definitely try to be on the first bus if you want to see Machu Picchu before the heavy crowds appear.
Make a Run for It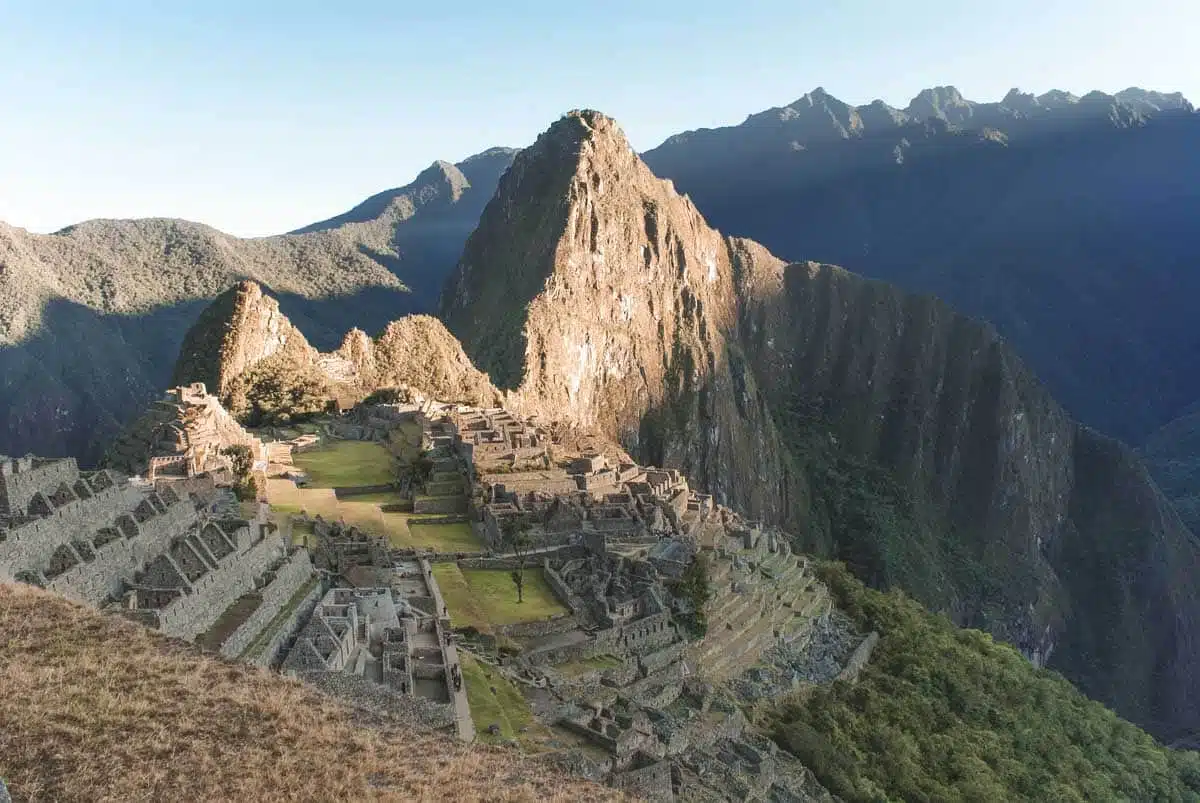 Once the gates open at 6 AM, show your passport and scan your ticket, then hightail it to the nearest lookout to get a few glimpses (or photographs) of the ruins before they fill up with people. If you want a more aerial view, head uphill to the viewpoints.
If you're looking for a more intimate feel, head straight into the ruins. You'll probably only get a few minutes to enjoy the ruins while they're relatively empty, so enjoy them.
Escape the Crowds
Once the crowds start pouring in, the best way to get some peace and quiet and see some spectacular aerial views is to take a hike out of the main area. There are three options here: the Sun Gate, Huayna Picchu Mountain, and Machu Picchu Mountain.
The Sun Gate
Hiking to the Sun Gate is fairly easy and free to do, so this is the one I recommend for most people. It's a 30-45 minute hike up a cobblestone pathway to the entrance where the Inca Trail meets Machu Picchu, and the views from up there are spectacular.
When I went, there were only a handful of people on the trail, and it was a relaxing escape from the chaos of the ruins.
Huayna Picchu Mountain
Huayna Picchu Mountain is the famous mountain you see in most photographs of Machu Picchu. You need to book this alongside your Machu Picchu ticket if you want to go, and the entrance fee is an additional $16 USD. Be sure you have your ticket printed for the ascent.
It's a 45-minute difficult ascent, which boasts birds eye views of the Machu Picchu ruins below. This is the most popular hike to do within Machu Picchu, so you may have a good number of people joining you on the trails, but it won't be nearly as crazy as the pathways below.
Machu Picchu Mountain
Machu Picchu Mountain is the tallest of the three viewpoints and a 1.5-hour ascent. You also need to book this one in advance when you buy your Machu Picchu ticket and pay the $16 additional cost.
Be sure you have your ticket printed for the entrance, or they will not admit you. If you want some serious hiking and the highest aerial view of Machu Picchu's ruins, this is the hike for you.
Adjust Your Expectations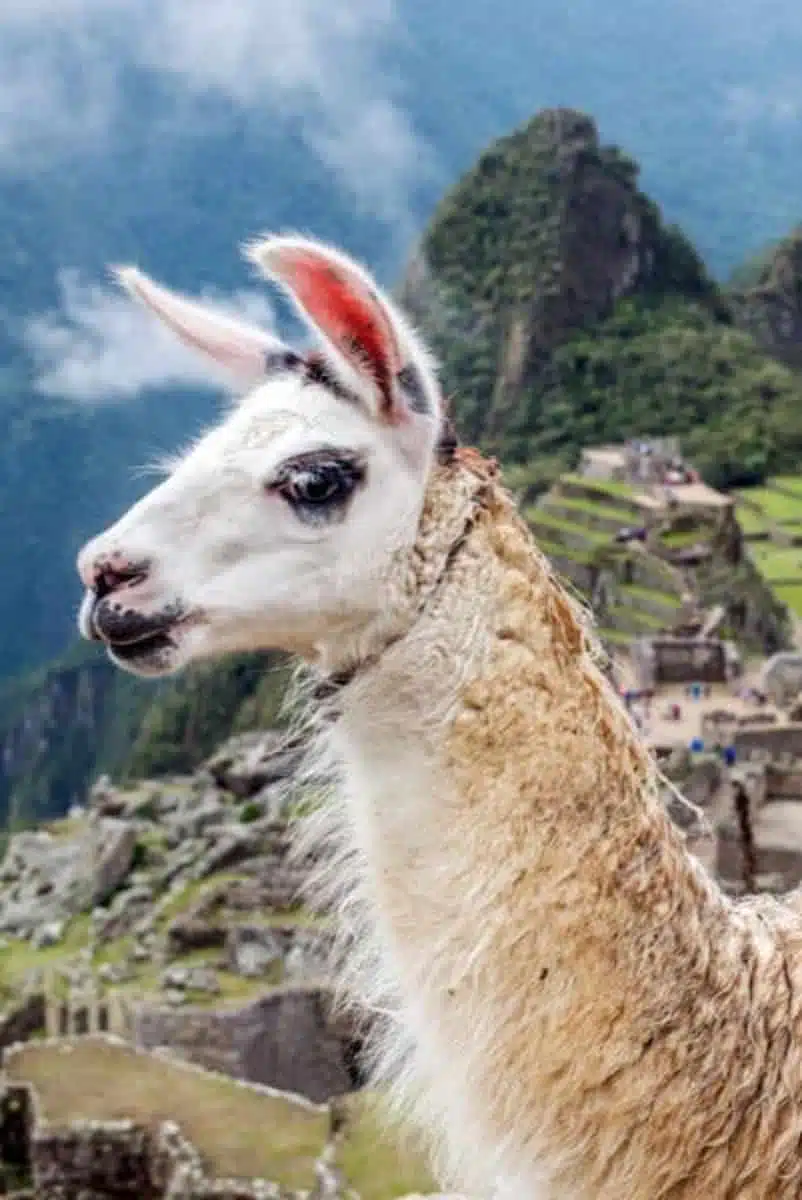 Because of its beauty and fascinating history, Machu Picchu is a popular tourist destination. It is definitely worth going to see it with your own eyes, but keep in mind that there will be many other people there alongside you.
As you can see here, there are ways to avoid the crowds at Machu Picchu that will help to make your experience a fantastic one.
Don't expect the empty, desolate-looking ruins you often see in magazines or on social media, and don't let the crowds ruin your experience. Before you go, accept that there will be lines, that there will likely be other people in your photographs, and that it may be cloudy or rainy when you go.
It's all part of the experience!