Ready to discover the best things to do in Peru? From Machu Picchu to lesser-known gems such as Chan Chan, these are the places you shouldn't miss.
Much like many other people around the world, for a long time, my mental vision of Peru was twofold: llamas and Machu Picchu.
With its famed ruins and beautiful surrounding landscapes, Machu Picchu is rightly a world-renowned spectacle. However, I knew that there had to be many more places to visit in Peru besides Machu Picchu.
When I started doing more research leading up to my first trip, I realized that there's so much more to this South American gem than many people realize. In this post, I've compiled 15 of the best places worth visiting in Peru (that are not Machu Picchu) so you can explore more on your next trip there.
Best Things to do in Peru: Top 5
Machu Picchu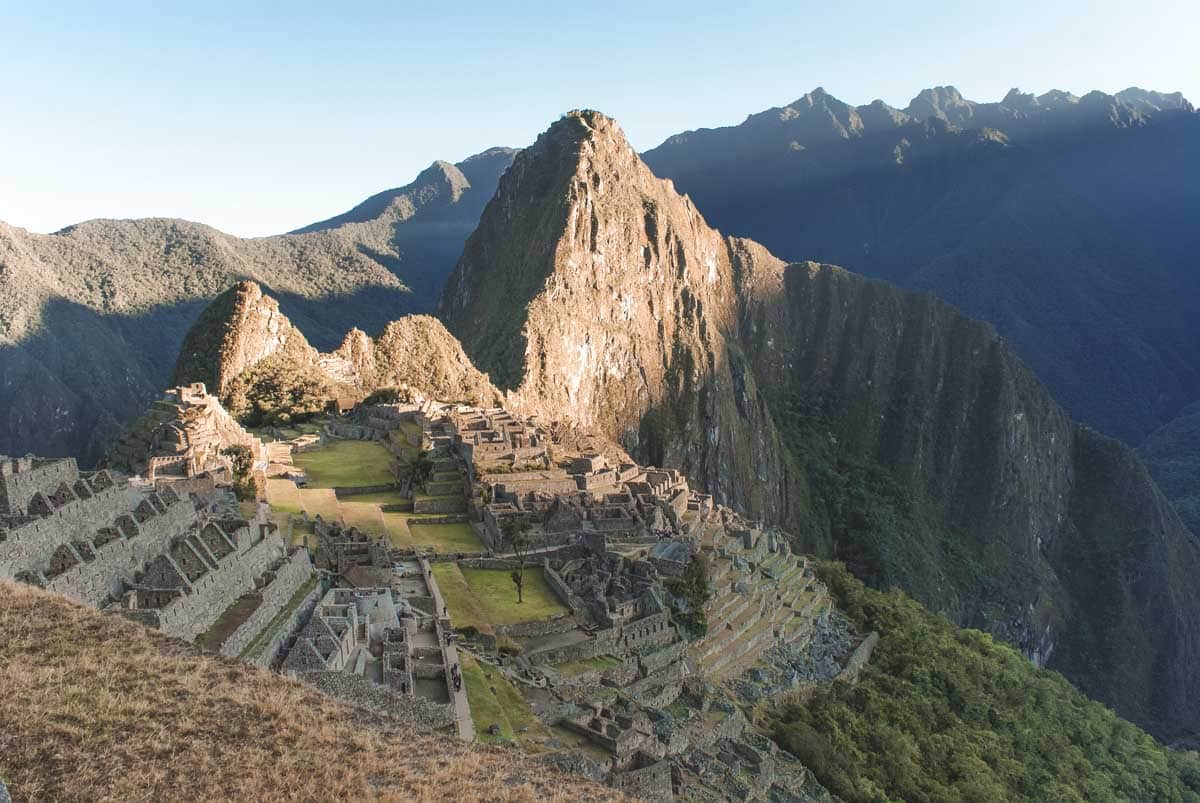 I'll start with the obvious one. For many people, their idea of things to do in Peru starts and ends with Machu Picchu. It's totally understandable too – it is a wonder – and one that deserves all the hype about it at that.
Machu Picchu is one of the world's most impressive archeological sites. Tucked in a valley between two mountains, the setting alone is enough to stop you in your tracks. This ancient Inca fortress is one of the best-preserved Inca ruins you can still see today.
I'll be honest – watching the sunrise over Machu Picchu is one of my personal favourite memories from my long South America trip a few years ago, but does that mean it's the only thing you should focus on in Peru? Not at all.
Read Next: Planning Your Visit to Machu Picchu
Cusco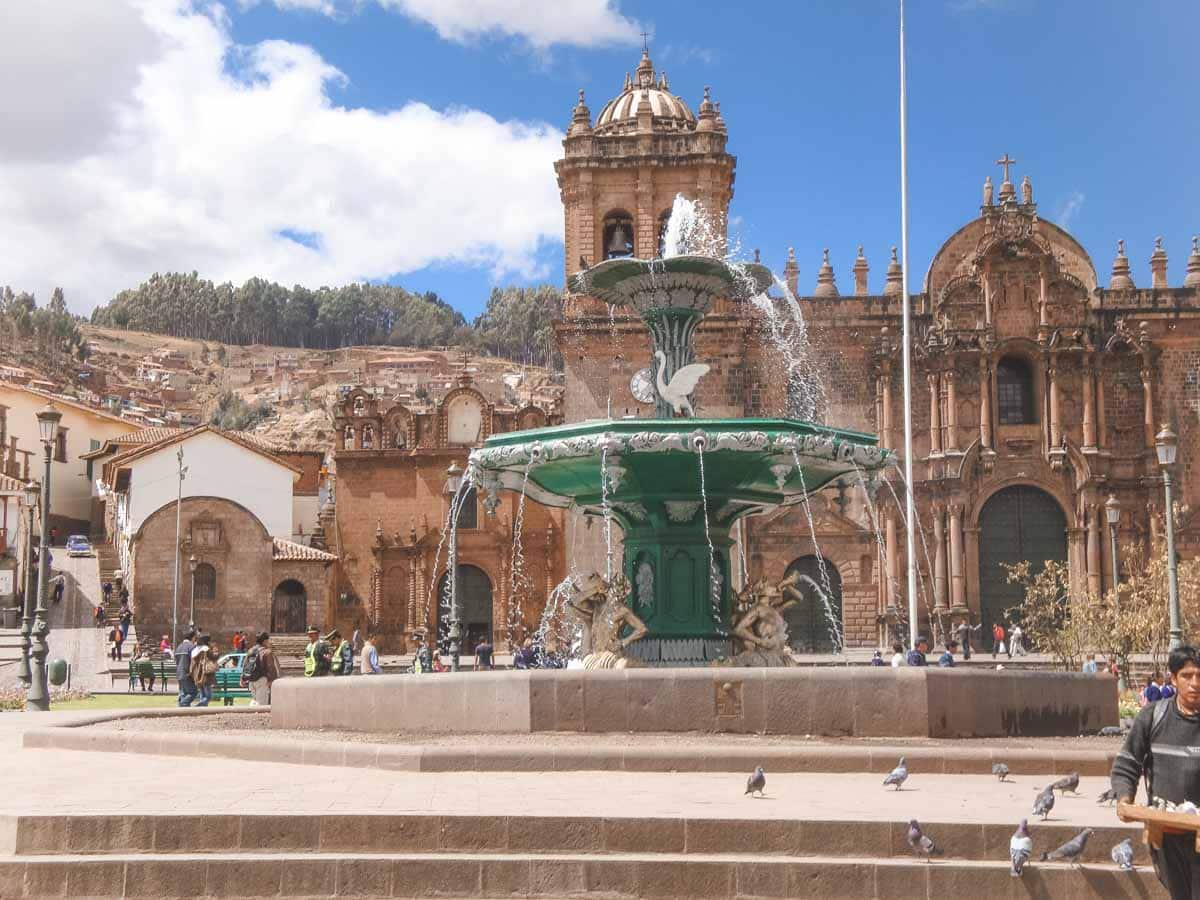 While many people simply pass through as a jumping off point for Machu Picchu, Cusco is one of the most vibrant and fascinating places to visit in Peru.
Once the capital of the Incan empire, Cusco is one of the oldest cities in American history, with evidence of inhabitants dating back to over 3,000 years ago. Wandering through the streets of Cusco, you can still see remnants of both its colonial and Incan heritage.
To get to Cusco from most cities, it's easiest to fly into its airport (CUZ). Cusco is a stop on the Peru Hop bus itinerary as well. From Cusco, there are other Peruvian bus companies that offer routes to other major cities in Peru, like Arequipa, Trujillo, Puno, and Lima.
While visiting this city, there's something to excite any kind of traveler. With bustling markets, a lively main plaza, free walking tours, and delicious eats, you could (and should) spend a few days here just soaking it all in.
Read Next: Unmissable Things to do in Cusco
Sacred Valley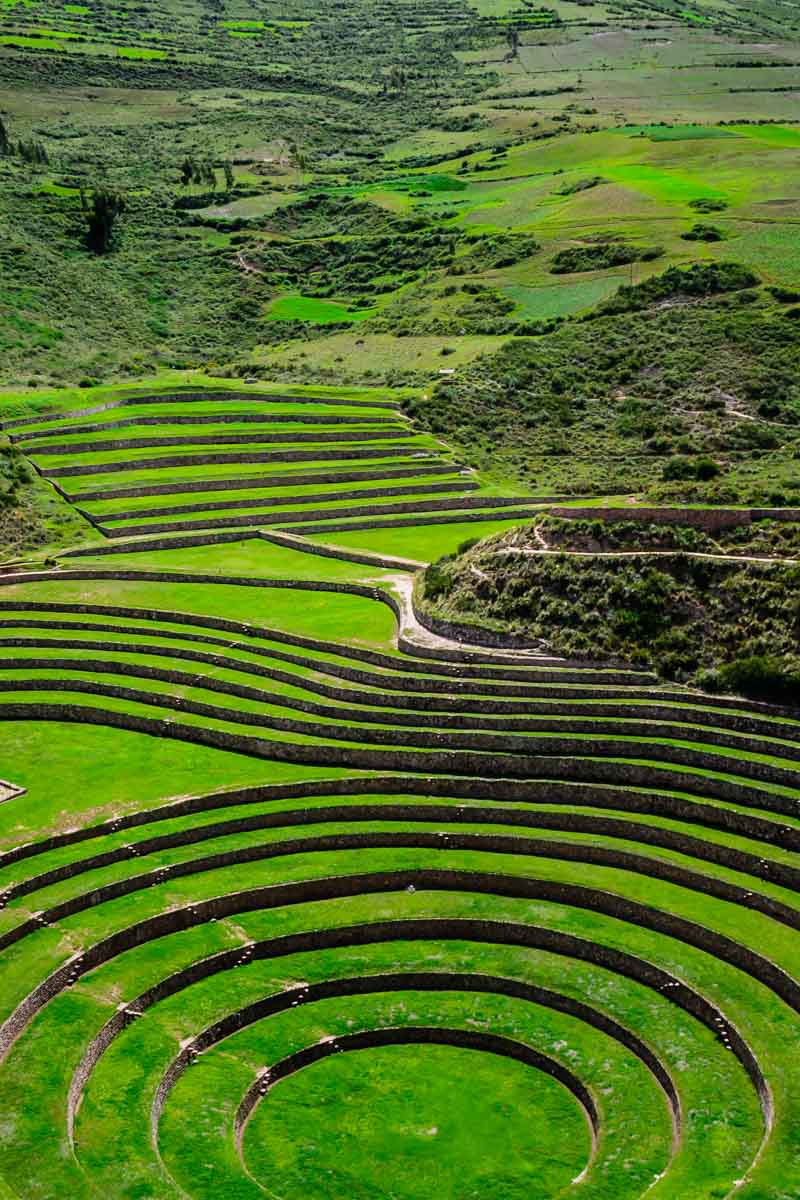 Located at ~2,900 m above sea level, the Sacred Valley is a beautiful, culturally-rich Peruvian highlight that makes for a perfect day trip from Cusco.
If you're headed to Machu Picchu, you'll probably pass through this wonderful region without even realizing it – to miss it would be to miss one of the best things to do in Peru.
Composed of a wide area, including the towns of Ollantaytambo, Pisac, and Urubamba, the Sacred Valley boasts Incan ruins, colorful markets, stunning day hikes, and more.
If you're hoping to visit in one day, the easiest way to get to the Sacred Valley is to join a daily group tour from Cusco.
Alternatively, you can hire a taxi for ~$100-120 for a full day, which will give you more flexibility on your timing and can take you through both tour itineraries. Keep in mind that if you want to enter any of the ruins, you must purchase a boleto turistico, which is valid for 10 days.
Vinicunca (AKA Rainbow Mountain)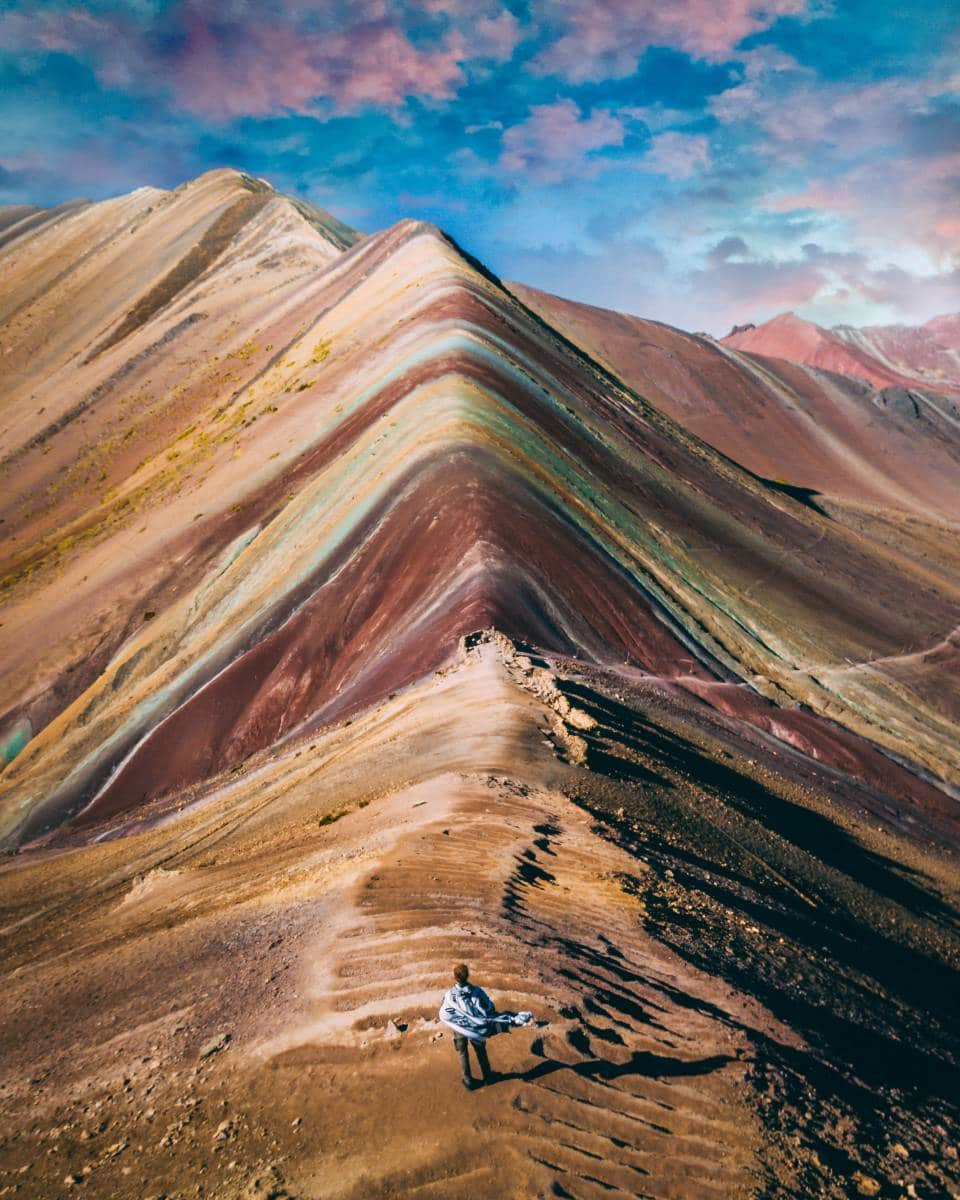 Bubbling to the surface in popularity is one of the most unique natural spectacles in Peru – Vinicunca, otherwise known as the "Rainbow Mountain."
You've probably seen photos or videos on social media of this mountain covered in yellow, red, and light blue stripes. Whether you visit Rainbow Mountain as a day trip or a multi-day hike, it is a jaw-dropping destination worth a spot on your Peru itinerary.
To get to Rainbow Mountain, join a group tour or hire a taxi from Cusco. The ride to the entrance is ~3 hours, and most groups leave around 3:30 AM to make it there early. Vinicunca is located at a very high altitude, with the maximum elevation ~5,000 m above sea level. Because of this, be sure you are well acclimatized before taking on this hike.
Ballestas Islands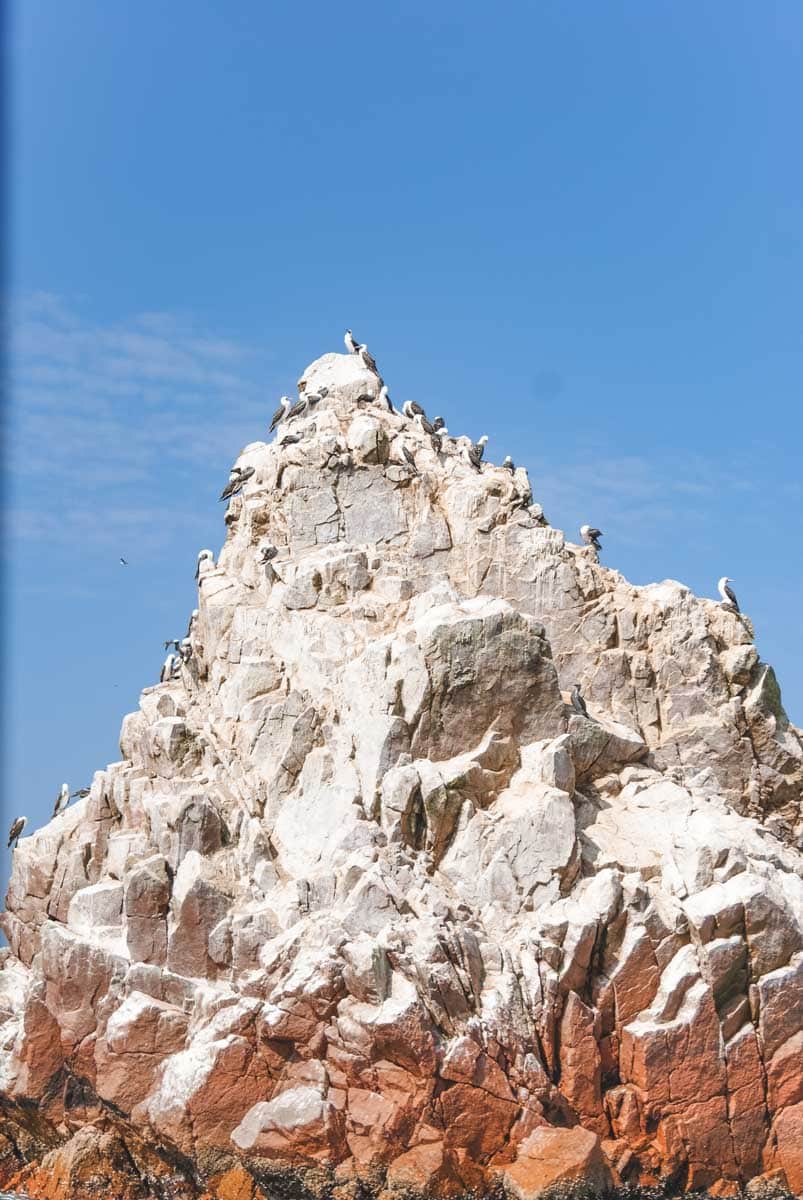 Nature and wildlife lovers, rejoice! If you're looking for an experience similar to that of the Galapagos, the Ballestas Islands is the perfect destination for you.
Located off the coast of Peru near the city of Paracas, a boat trip around these islands boasts interactions with sea lions, bird species, and spectacular caves and cliffs around the area.
If you're lucky, you can even see penguins and dolphins in the area!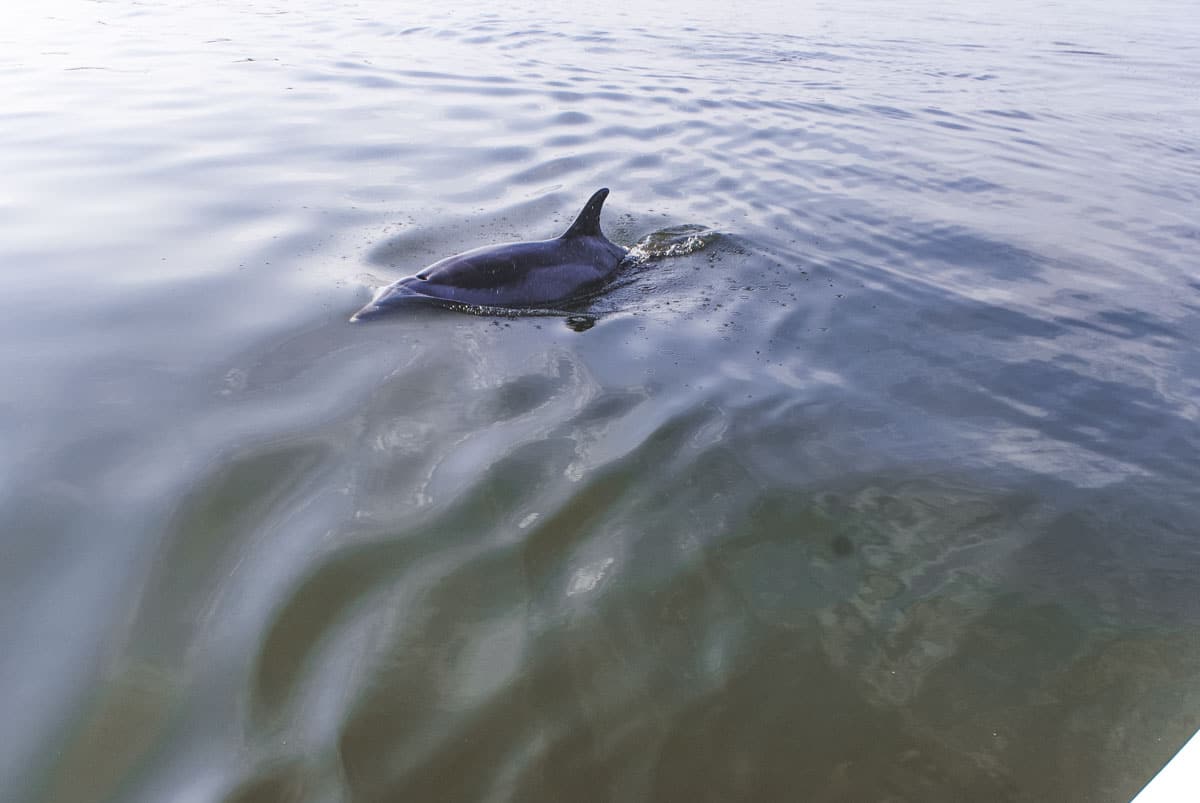 Consistently named as one of the most interesting things to do in Peru, a trip to the Ballestas Islands is the perfect way to get outdoors and see some of the local species of wildlife.
To get to the Ballestas Islands, you can take a bus from Lima or Ica to Paracas. Once you arrive, there are plenty of places to stay in Paracas, and you can use the city as a base for your Ballestas Islands tour.
Places to Visit in Peru
Choquequirao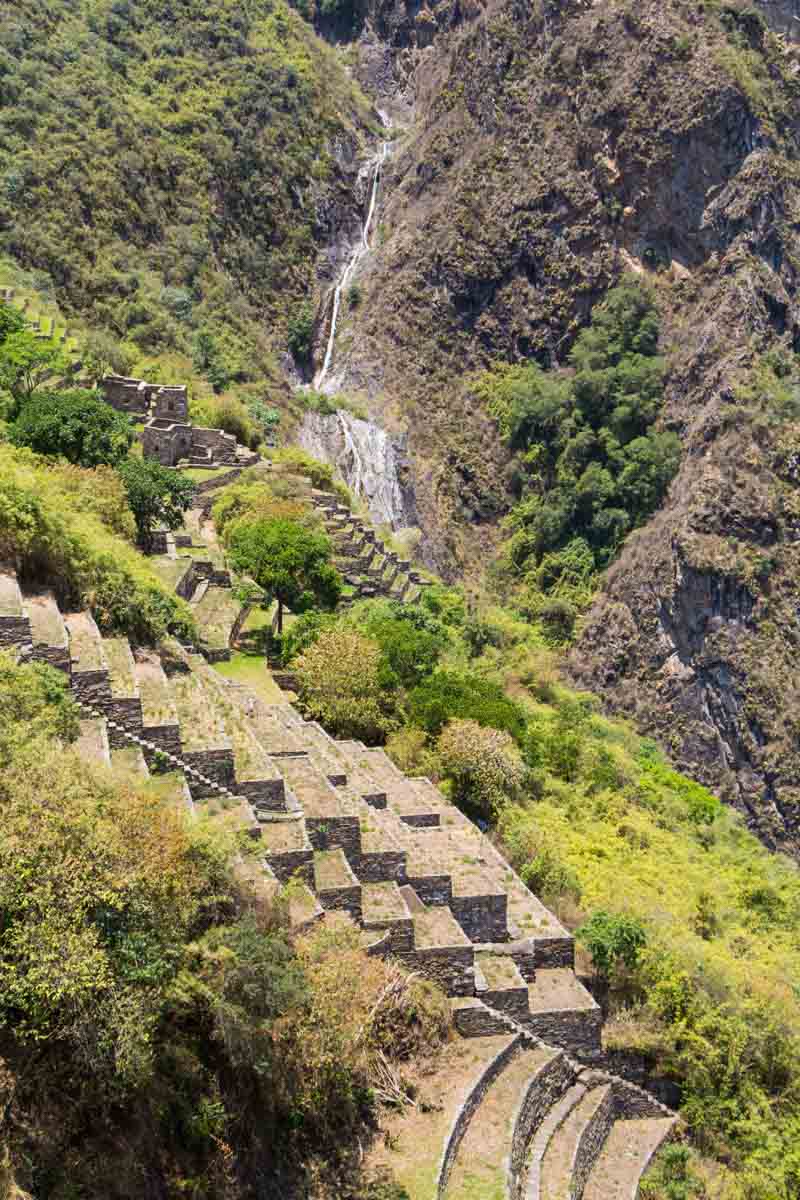 As one of Peru's best-kept secrets, Choquequirao was once an Incan civilization much like Machu Picchu.
Today, despite the fact that the ruins are quite similar, visiting quiet Choquequirao is a different experience than the crowded Machu Picchu.
A civilization that was, according to some, deemed one of the most important Incan cities, Choquequirao is undoubtedly one of the most spectacular places to visit in Peru.
To get to Choquequirao, you must embark on a multi-day hike from Cusco. There are no roads that lead to this site, so you have to access it by foot.
Many major trek operators offer guided treks to Choquequirao, which can run anywhere from 4-9 days and cost upwards of $500 per person.
Although it's not cheap or easy to arrive at Choquequirao, it's a really special and unique place to visit. Here, you'll experience the excitement and solitude of discovering a place not many others have set foot in.
Lima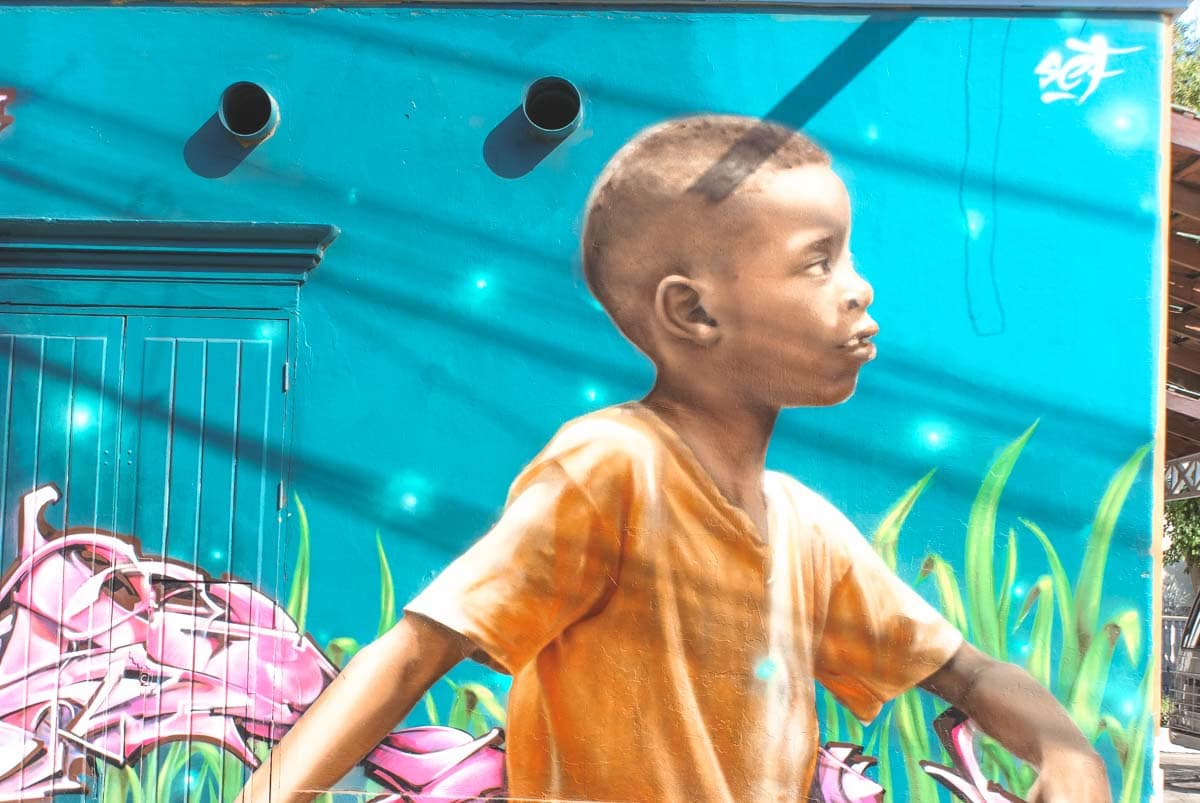 One of the most obvious places to visit in Peru is its capital city, Lima.
While Lima is somewhat similar to many of the other large, bustling cities in South America, it has some charming spots to explore.
Many tourists arrive in Lima, and it's worth taking a couple of days to explore the city's many markets, sample delicious seafood, and take in the energetic vibes in Peru's largest city. Don't forget to check out the street art or visit the Monasterio de San Francisco either.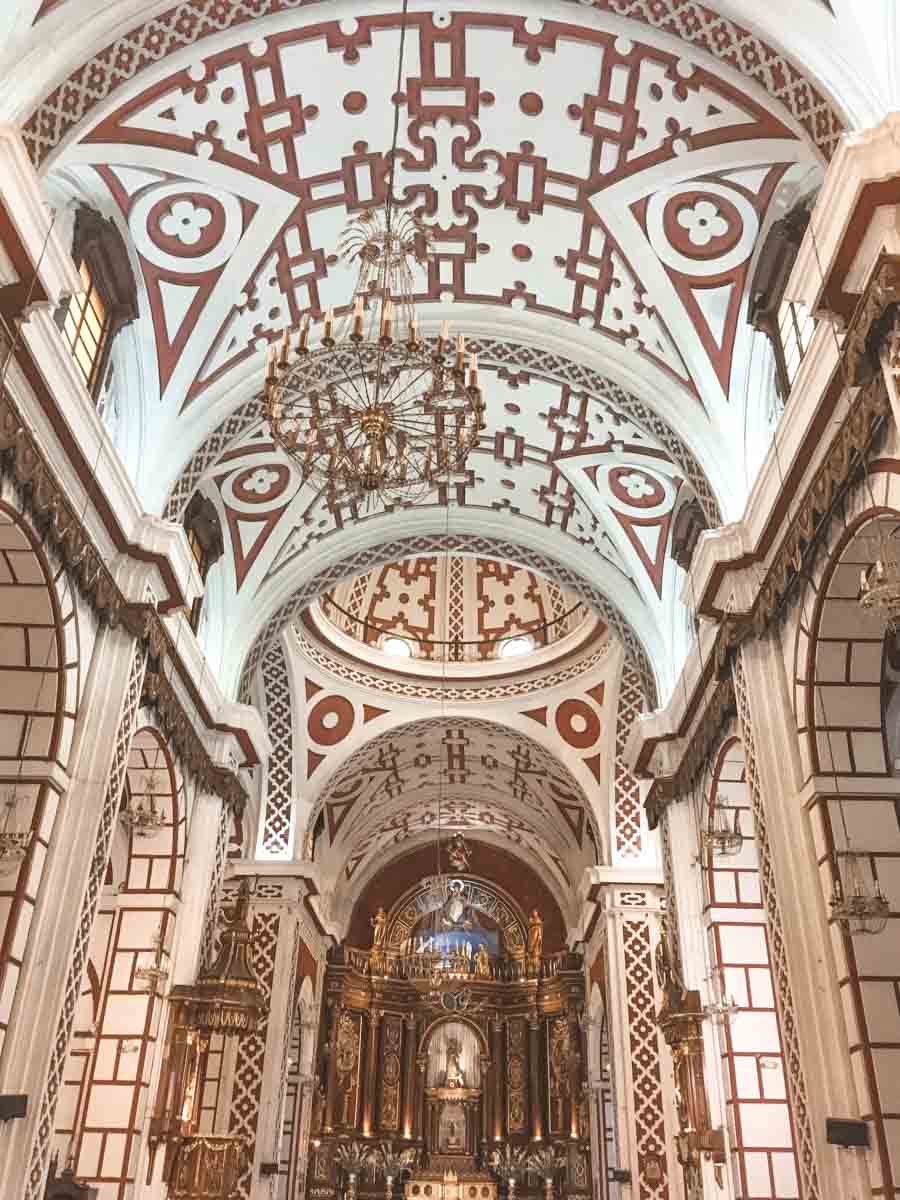 Most international flights to and from Peru land in Lima's international airport (LIM), so you'll likely pass through here on your way in and out of the country.
Huacachina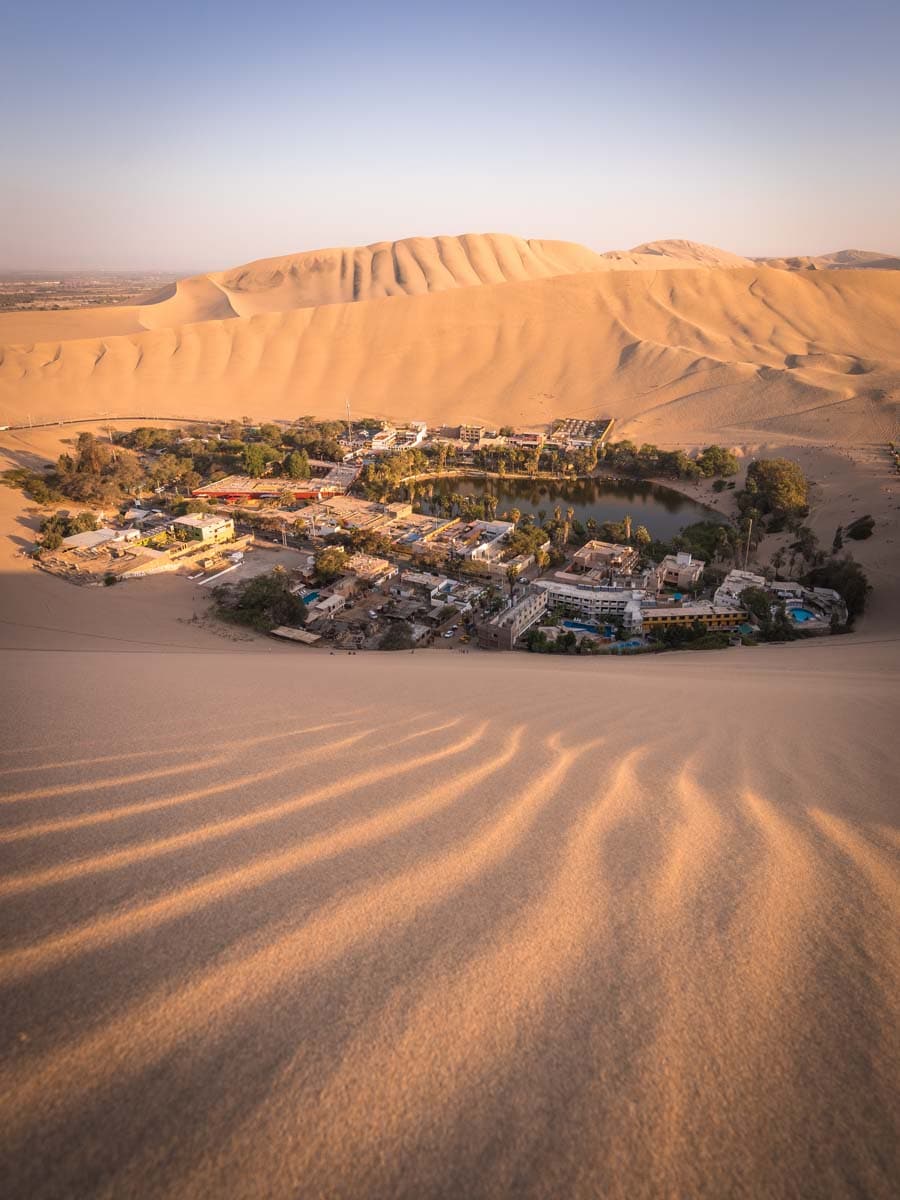 Located in the desert near the city of Ica, Huacachina is a quaint town built around a natural oasis in the middle of miles of sand dunes.
Local legend has it that the water in Huacachina's lake has medicinal properties that can cure a variety of bodily ailments.
While here, you can wander the streets of this resort town, try sandboarding, take a tour on a dune buggy, or explore some of the many things to do in Huacachina.
To arrive in Huacachina, you can take a Peru Hop bus directly from Lima to Huacachina (~5 hours). Alternatively, you can take a public bus from Lima (or another city) to Ica, then take a taxi into Huacachina (6+ hours).
There are several hotels, resorts, and hostels available once you arrive in Huacachina. It's a bit of a hike to get to there, but if you have the time, Huacachina is well worth the journey.
Huaraz & Huayhuash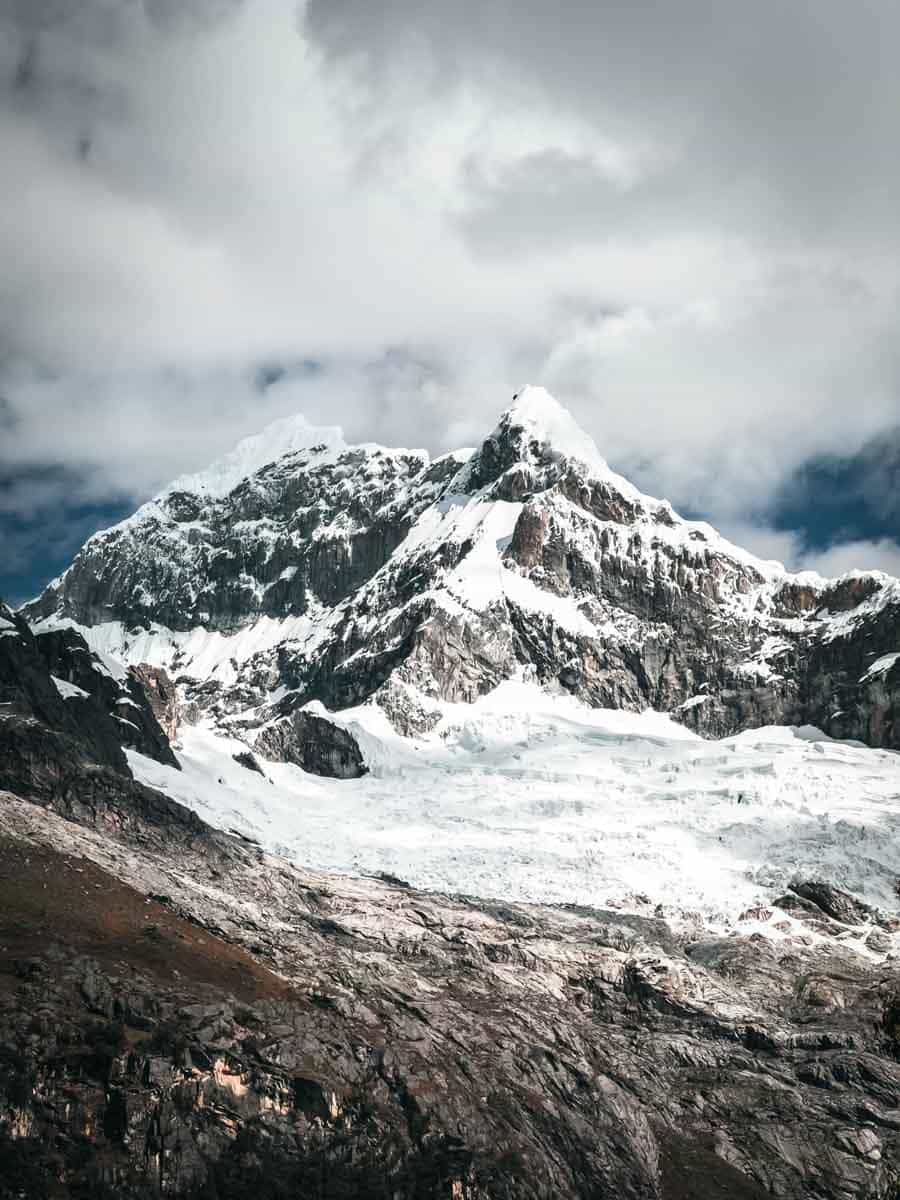 For the adventurous hikers out there, there are few better places to visit in Peru than Huaraz. Located near the Cordillera Blanca, Huaraz is a prime location for experiencing this aptly-named snowcapped mountain region.
A jumping off point for many of Peru's most spectacular mountain areas, Huaraz has adventure options for hikers, climbers, and bikers alike.
One of the most famous trekking areas near Huaraz is Huayhuash, a mountain range nearby. Here, many hikers tackle a multitude of multi-day treks through the glacial lakes, snowcapped mountains, and lush alpine valleys of the area. Just seeing photos of this gorgeous place might convince you to visit!
To get to Huaraz, you can take a bus from Lima or Trujillo, or fly on LC Peru to Huaraz airport
Nazca Lines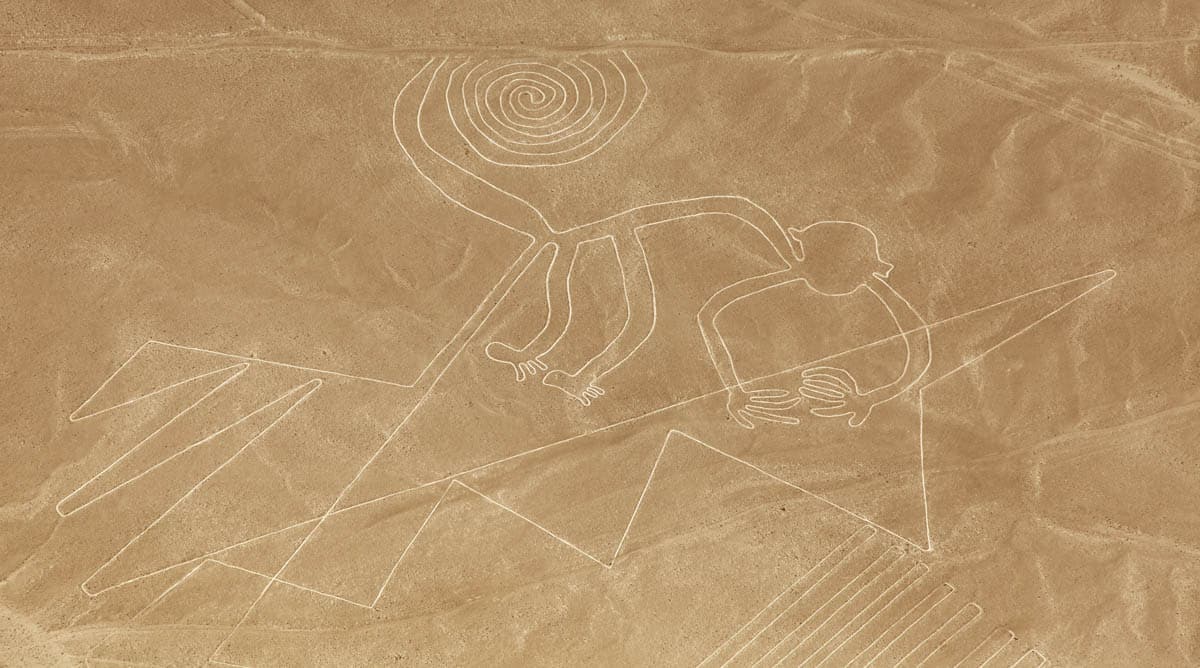 Located in the arid plateau of the Nazca Desert, the Nazca Lines are ancient geoglyphs carved into the stone that have been preserved for centuries.
These carvings, mostly of different types of animals, were designated a UNESCO World Heritage Site in 1994.
Here, you can hop on a small plane and fly over the Nazca Lines, which is the only way to see the entirety of the designs. Because of its unique history and stunning views, Nazca is undoubtedly one of the most fascinating places to visit in Peru.
To get to the Nazca Lines, you can take a bus to Ica or Paracas, then head to Nazca for the day to take the flight.
Chan Chan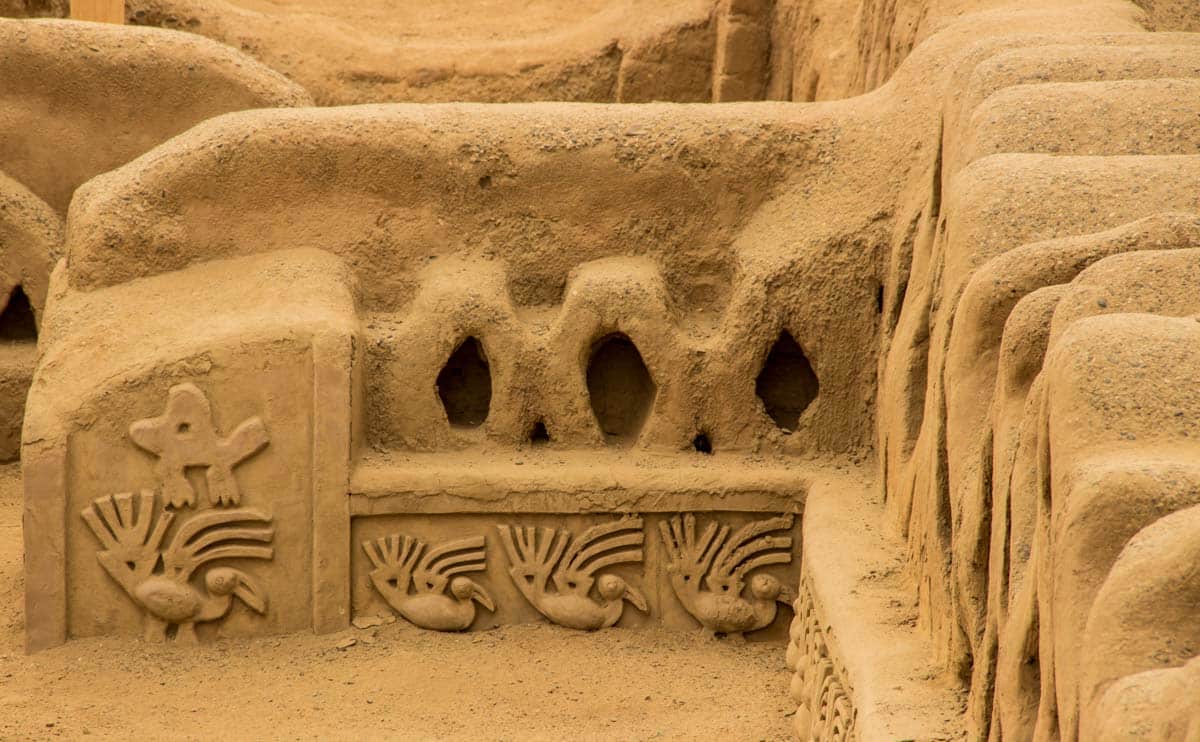 Another one of the most fascinating ancient architectural sites in Peru is an adobe ruin called Chan Chan. If you want to know what to do in Peru that's a little off-the-beaten-track, a trip to Chan Chan should be top of your list.
From 900-1400 AD, Chan Chan was the capital of the Chimor civilization, and now sits as an architectural marvel made of adobe.
After 1400, the Chimor were defeated and became part of the Inca civilization, but their beautiful city of Chan Chan remained intact. With its strange, well-preserved carvings, Chan Chan is an interesting day trip from nearby Trujillo.
To get to Chan Chan, make your way to the nearest city, Trujillo, by bus. You can take a bus here from most major cities in Peru, or on the Peru Hop itinerary. From there, you can organize a taxi or walk to Chan Chan (~5 kilometers outside of town).
Colca Canyon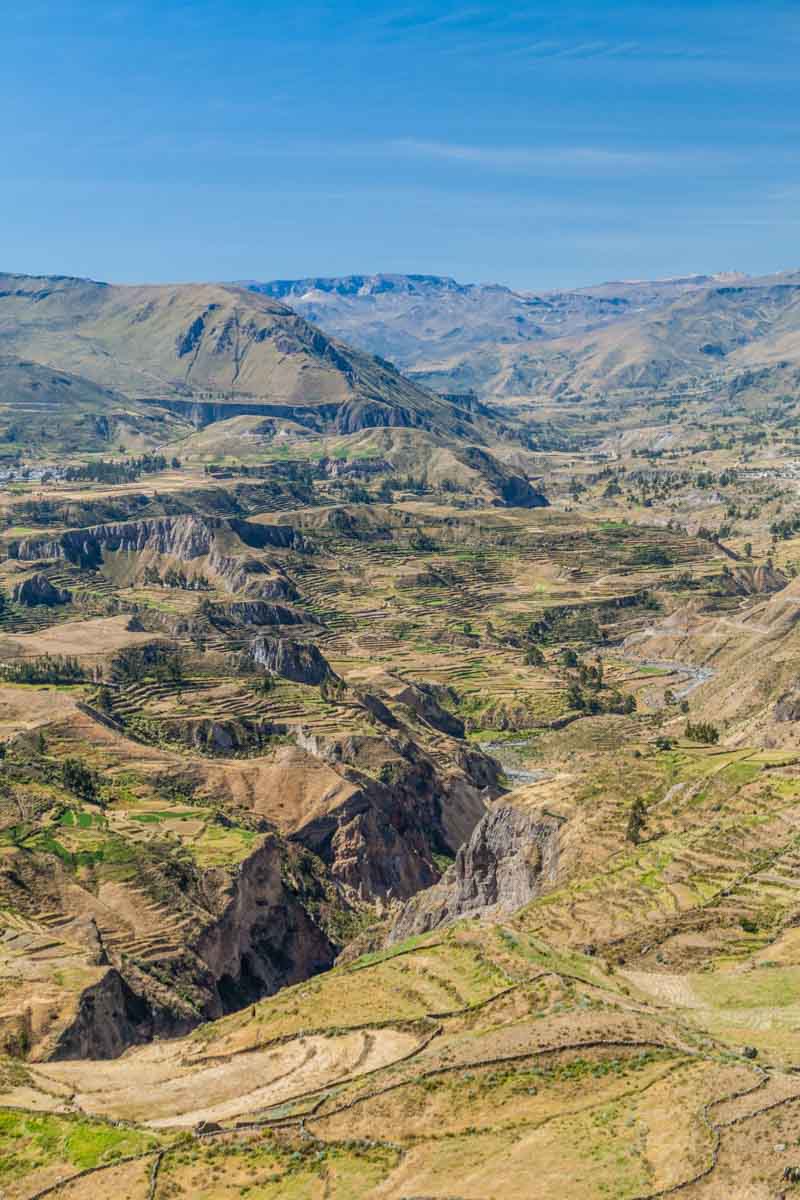 One of Peru's most beautiful natural attractions is the lush and rugged Colca Canyon. While the canyon is most famous for its trekking opportunities, it boasts activities for any kind of traveler.
It is full of hiking trails, archaeological ruins, and amazing landscapes to enjoy. Wildlife lovers can also catch a glimpse of the area's famous condors circling in the air.
Visitors can also go mountain biking, whitewater rafting, and horseback riding through many parts of the canyon.
Most people who visit Colca Canyon base themselves in nearby Arequipa, then day day trips or multi-day treks into the area.
The Amazon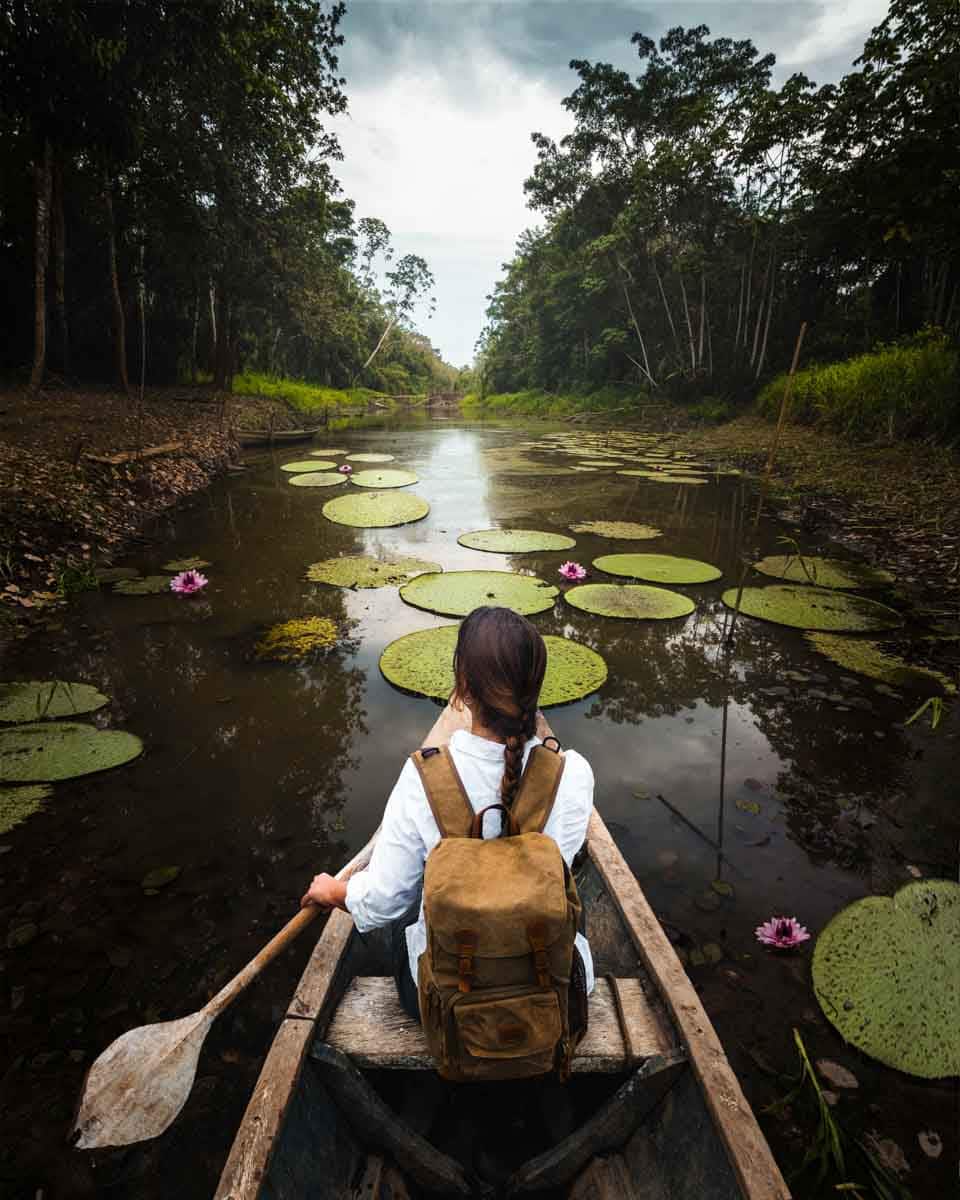 One of the most coveted regions of exploration in South America is the Amazon, which extends into Peru.
Known for being both the largest rainforest in the world and having the largest river by volume, the Amazon region is full of incredible wildlife, unique plant life, and indigenous cultures unlike anywhere else in South America.
In this region, you can explore the rainforest on a guided tour, or by boat on the Amazon River.
Most people base themselves in nearby Iquitos to explore the Amazon, but you can also sign up for a multi-day Amazon tour. If you're looking to get a close look at the Amazon area, the multi-day tours offer much deeper immersion into the rainforest and wildlife areas than day tours.
Arequipa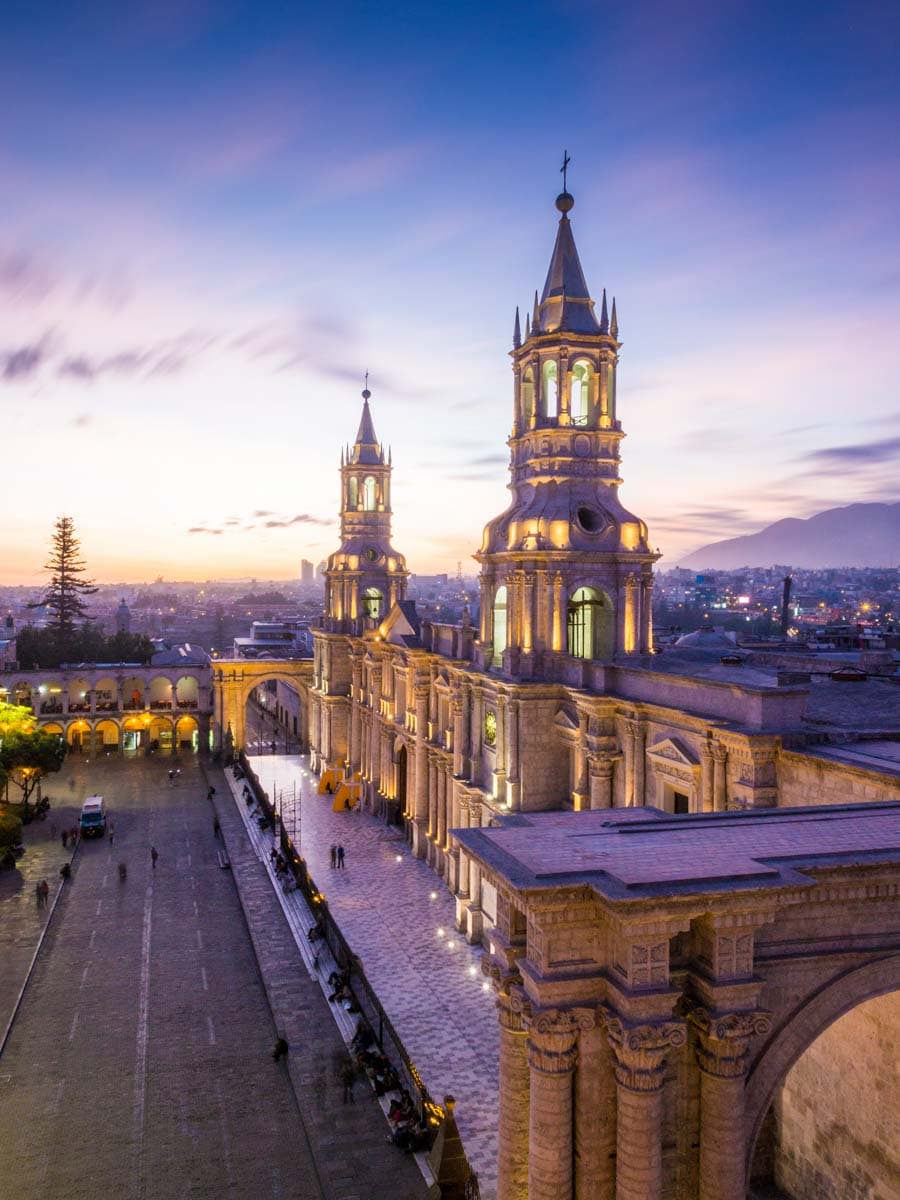 If your favorite adventures are through charming towns, Arequipa definitely deserves a stop on your Peru itinerary.
Here, you can wander the cobblestoned streets, peruse the San Camilo market, sample some of the famous cheese ice cream of the area, or meet a mummy named Juanita.
There are tons of things to do in Arequipa, especially if you enjoy learning about history and culture. After you've fully explored the city, you can head onward to the beautiful Colca Canyon.
Most major cities offer bus routes to Arequipa, and it's also a stop on the Peru Hop bus route. There are plenty of places to stay once you arrive in the city.
Máncora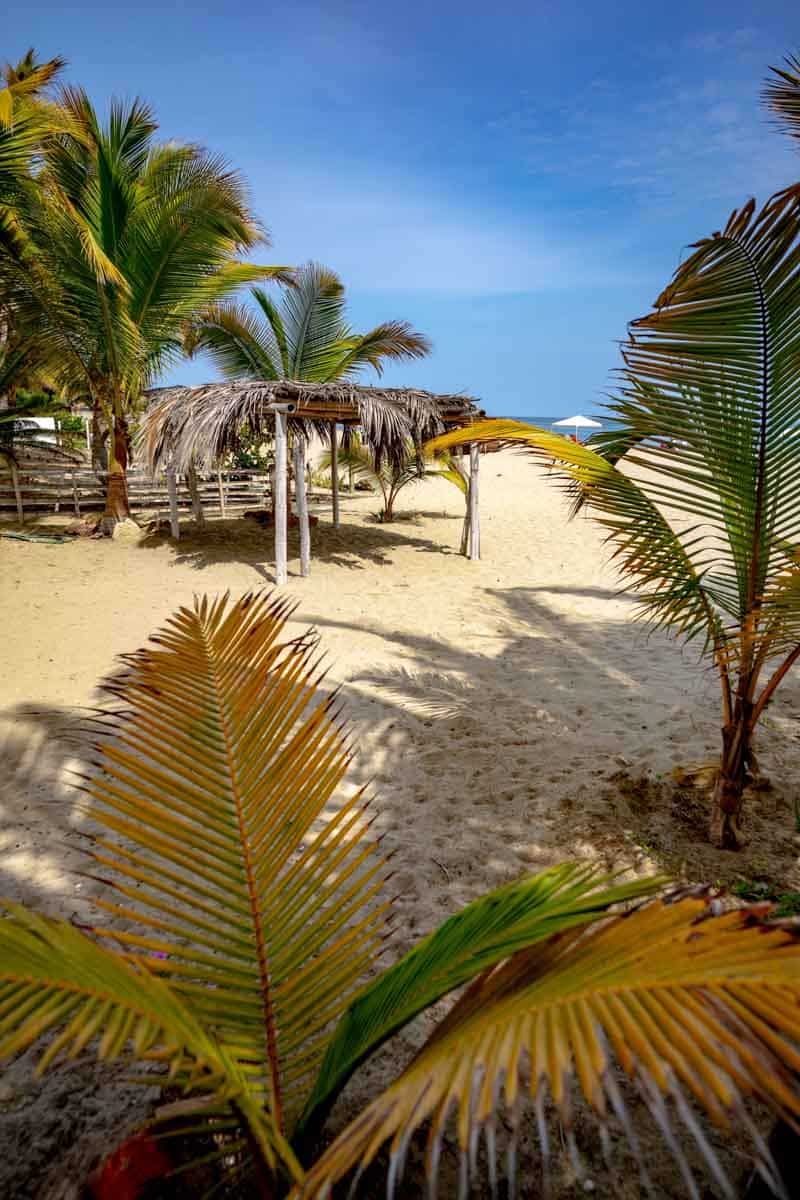 For the beach bums out there, Máncora is one of the best places to get some sunshine and sand for a few days.
Located in northern Peru, this beach resort area is exactly what you'd expect of a resort town: miles of beaches, great seafood, and overall relaxed vibes.
You can stay here and hang out for a while, or explore some of the nearby beach towns, like Pocitas, Vichayito, and Lobitos.
To get to Máncora, you can fly into Talara and take a shuttle or taxi to your hotel. There are plenty of hotels and hostels in the area for any budget.
Lake Titicaca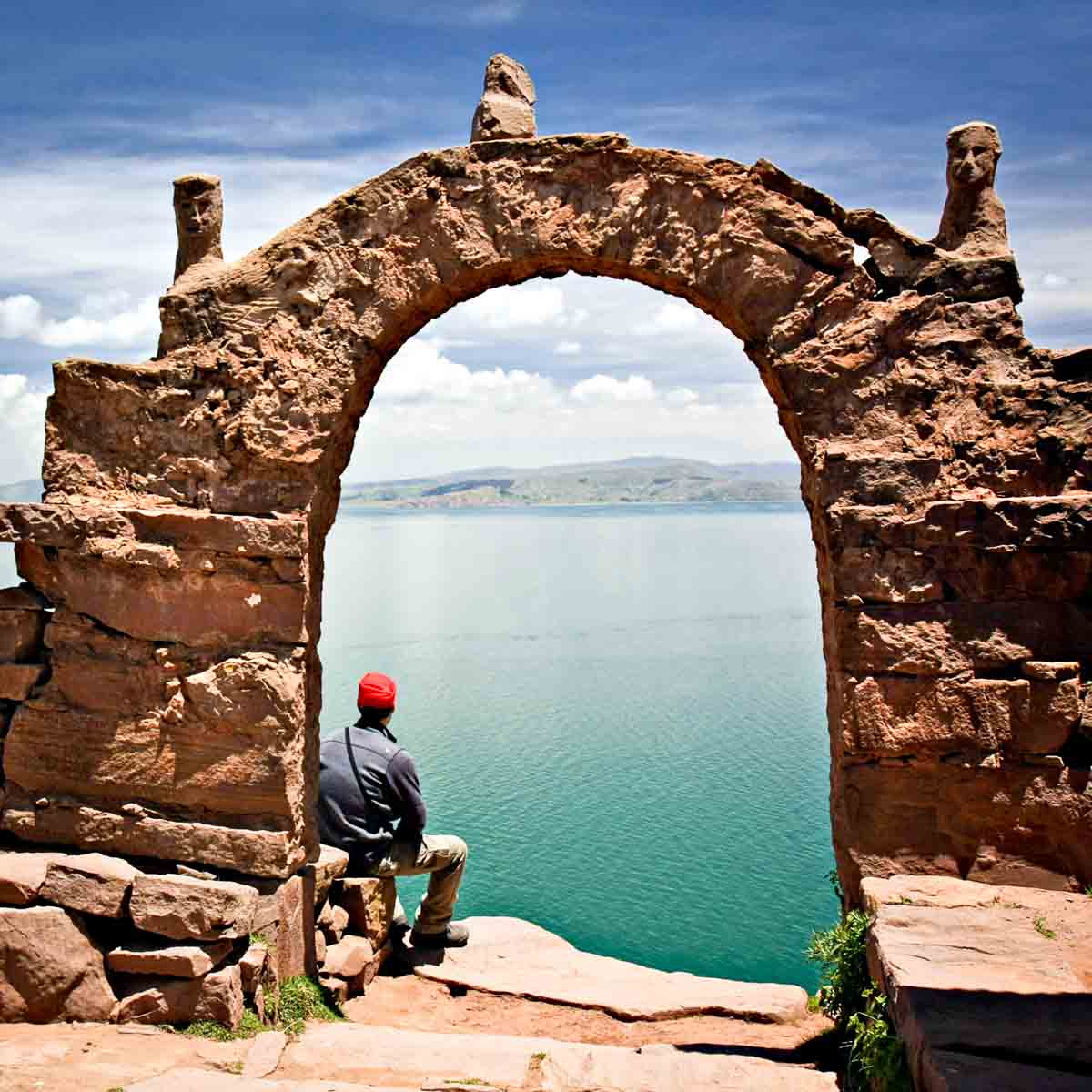 If you're hoping to get some relaxation during your trip to Peru, there are few places more disarming and tranquil than Lake Titicaca.
Located on the border of Peru and Bolivia, the lake is a perfect place to go before crossing the border into Bolivia.
While bustling Puno can get busy and full of tourists, a short boat ride to an island such as Taquile, Summa Paqari, or Amantani will bring you to a more serene environment.
You can get to Lake Titicaca on the Peru Hop route or by local bus. While there, you can base yourself in Puno, find a guesthouse on one of the many islands, or jet off to Copacabana on the Bolivian side.