Love history? How about architecture that looks like it's straight out of a fairytale? Copenhagen is the place to go. Don't miss these jaw-dropping Copenhagen castles during your travels.
Can you believe that it took me three trips to Denmark before I visited a single castle? What a mistake.
Over the centuries, the Danish royal family have been busy building (well commissioning) some of the most beautiful castles and palaces in Europe.
Coming from the UK, I thought that I knew a thing about a castle or two. Let's face it, it's one of the things we're not short on in our grey and drizzly country. But castles in Denmark are on another level.
It's crazy – there are three incredible castles and palaces in the centre of Copenhagen alone – and a further three that are in easy reach from the centre of the city. That's a grand total of six castles in Copenhagen that you have to visit during your trip.
Yes, I know there are so many Copenhagen attractions you're desperate to see but trust me when I say you are going to want to check these out.
Handy tip: Entry to these Copenhagen castles is free with the wallet-saving Copenhagen Card. Read about the Copenhagen card and whether it's worth it before you go.
Ready to discover the best castles to visit in Copenhagen?
Handy tip: Entry to these Copenhagen castles is free with the wallet-saving Copenhagen Card. Read about the Copenhagen card and whether it's worth it before you go.
Must-See Copenhagen Castles: At a Glance
Christiansborg Palace
Amalienborg Palace
Rosenborg Castle
Kronborg Castle
Frederiksborg Castle
Hermitage Palace
Palaces and Castles in Copenhagen to Visit
Christiansborg Palace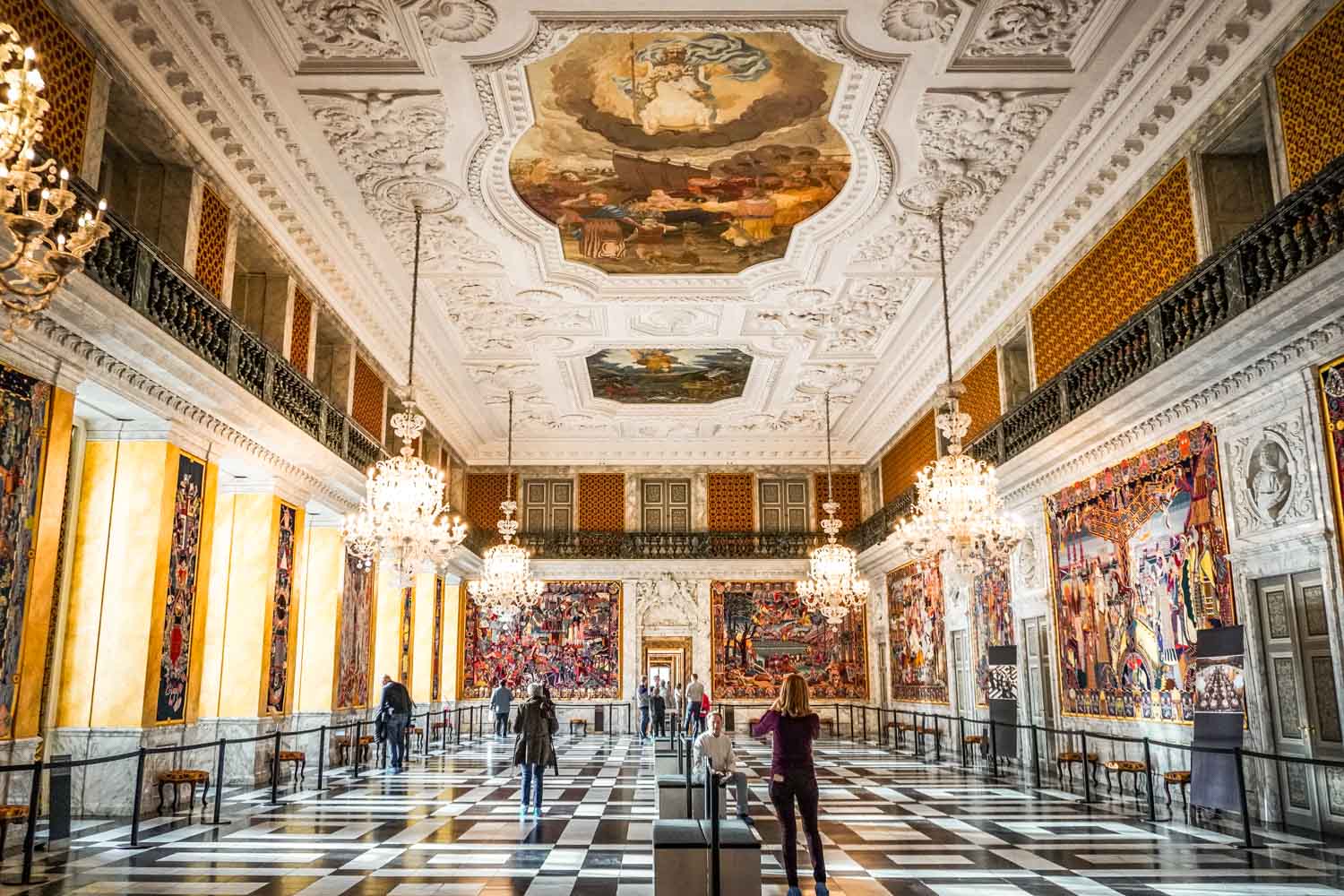 Located slap-bang in the centre of town, Christiansborg Palace is a castle on a rather grand scale. The seat of government and a royal residence on the island of Slotsholmen, if you only have time to visit one castle in Copenhagen, this should be it.
I went to Christiansborg prepared to be pretty impressed, but was completely blown away by the sheer size and opulence on display.
First of all, before you get too disappointed, the Royal Family doesn't actually live here anymore. They moved to the Amalienborg down the road after a series of fires gutted Christiansborg Palace in the 17th century.
The move was supposed to be temporary but I guess they found it so comfortable that they never moved back.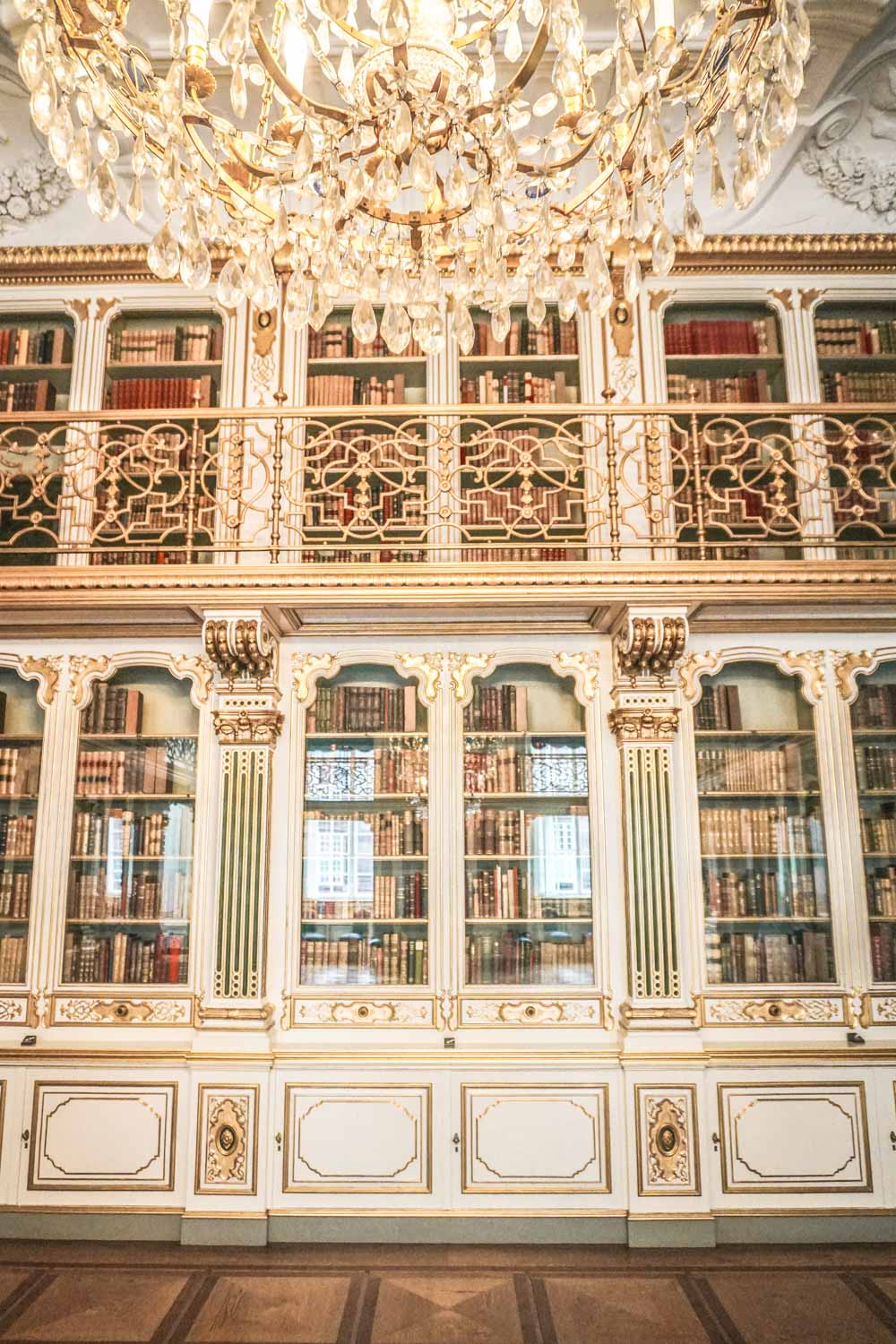 You know how it is when you have endless palaces to choose from and you can't be fagged packing all your belongings up and moving between them. We sympathise.
On the upside, they still use Christiansborg as the Copenhagen palace of choice for state dinners and grand receptions – and you can visit several parts of the palace to have a nose.
The best and my personal favourite is the Royal Reception Rooms. A combination of resplendent decor and elegant design, set off with an expansive art collection – the Royal Reception Rooms was a highlight in my Copenhagen itinerary.
Aside from being terribly grand and really quite wonderful, the Royal Reception Rooms also tell the story of the Danish royal family throughout the years.
But really, you're here for the excessive gilt and slightly weird artwork right… not to mention a glimpse at the Throne Room. No touching allowed.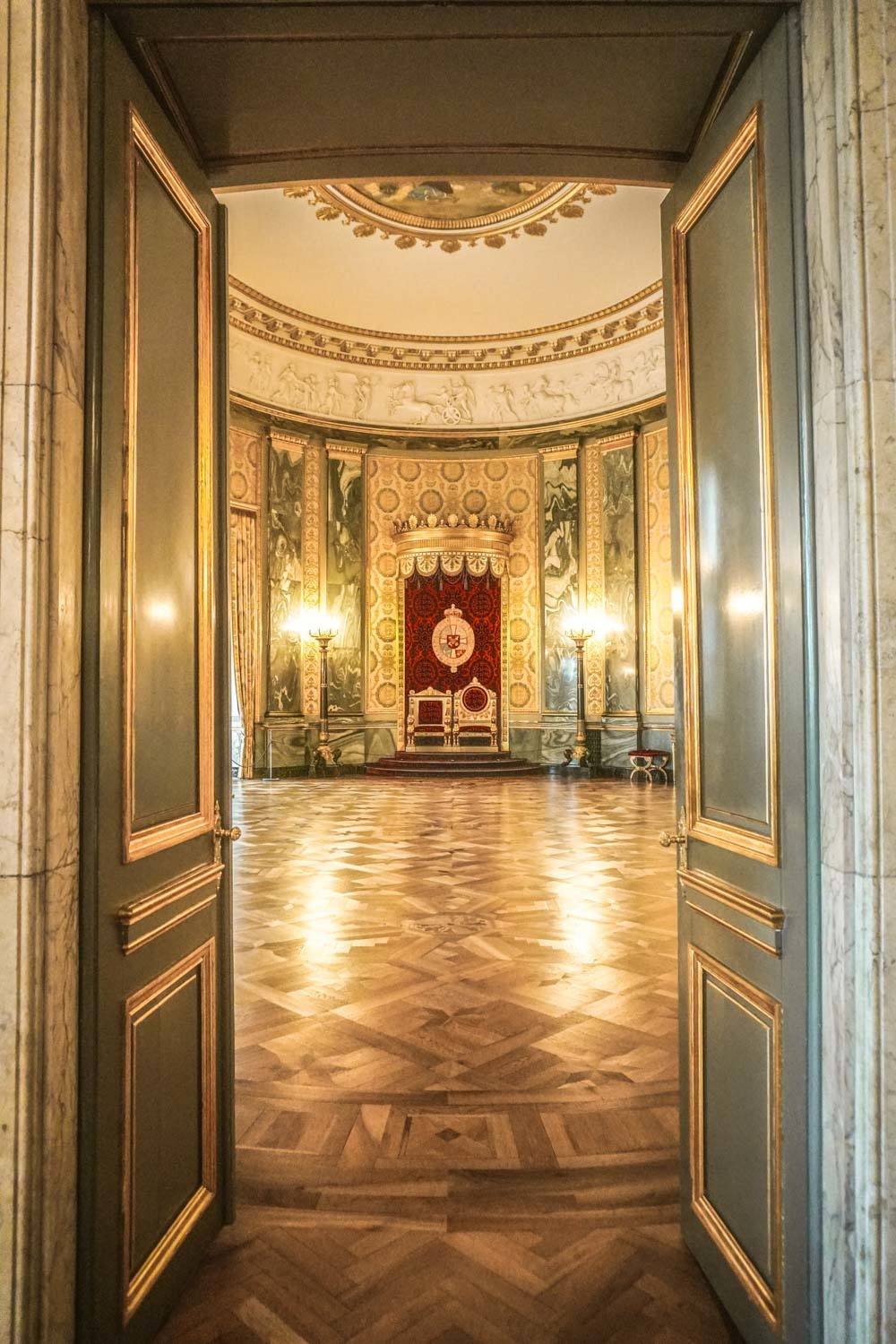 Aside from the Royal Reception Rooms, you can also visit The Royal Kitchen, The Royal Stables and the Ruins of earlier castles that were built on the same site. Can't say I was excited enough to visit the kitchen but perhaps next time.
How to Visit Christiansborg Castle: You can buy tickets for the individual sections of Christiansborg Palace. A combination ticket costs DKK150. Alternatively, you can visit all four sections free of charge with a valid Copenhagen Card.
Amalienborg Palace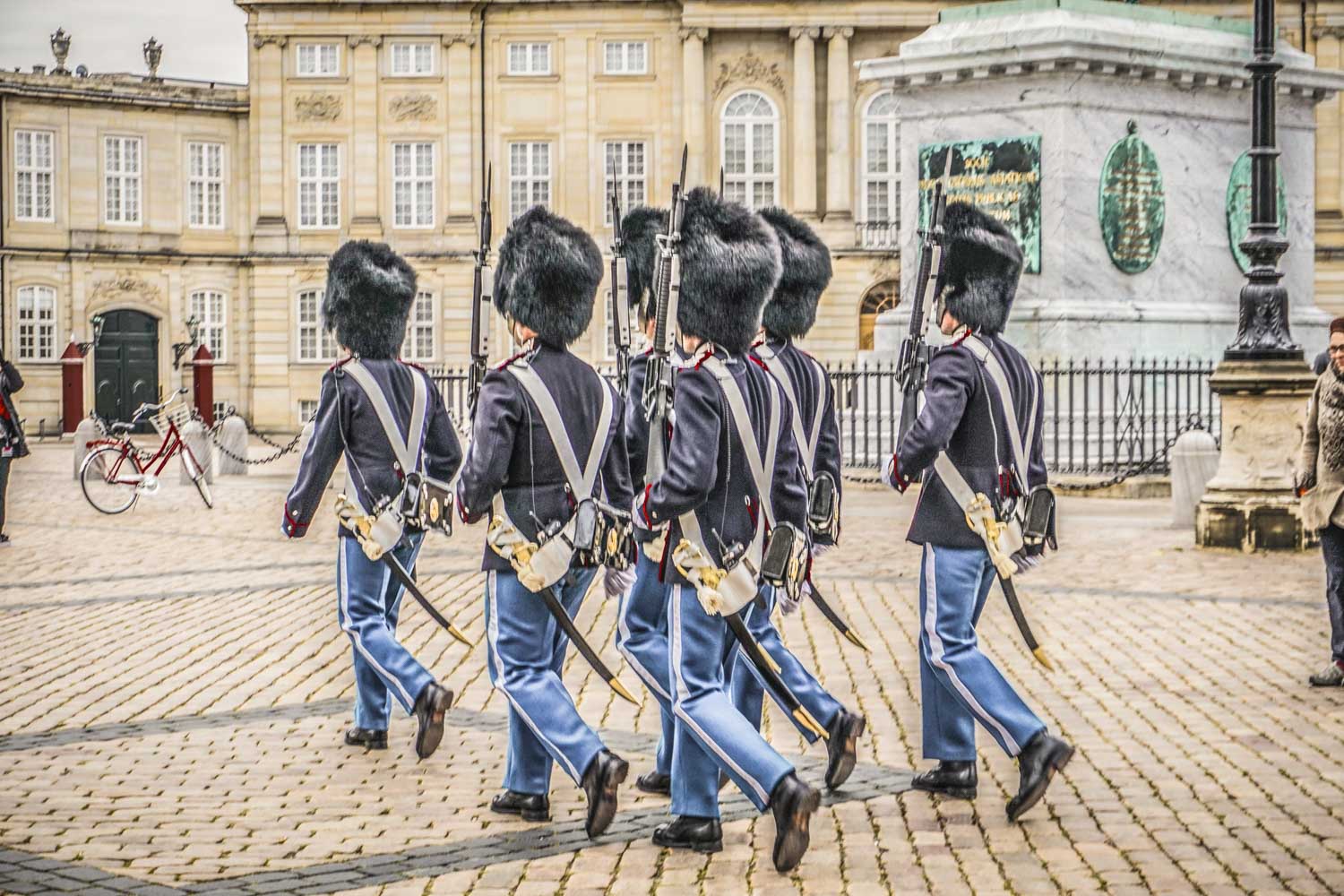 Remember how I said that the Royal Family no longer resides in Christiansborg Castle? That title is reserved for Amalienborg Palace – another rather grandiose Copenhagen palace in the centre of the city.
Handy Tip: Time your visit to coincide with the changing of the guard, which takes place at 12pm every day in the palace grounds. The smartly-attired guards march in perfect unison in a long-standing tradition that's no less impressive today.
Fun, as it would be to go rifling through the Royal Family's current living quarters, access, is (quite understably) restricted to the Amalienborg Museum – an exhibit of the living areas of the monarchy.
From pipe-filled offices to lounges packed with cosy nooks (perfect for a tete a tete or two), the Museum is a surprisingly personal look at one of Europe's most contemporary and progressive royal families.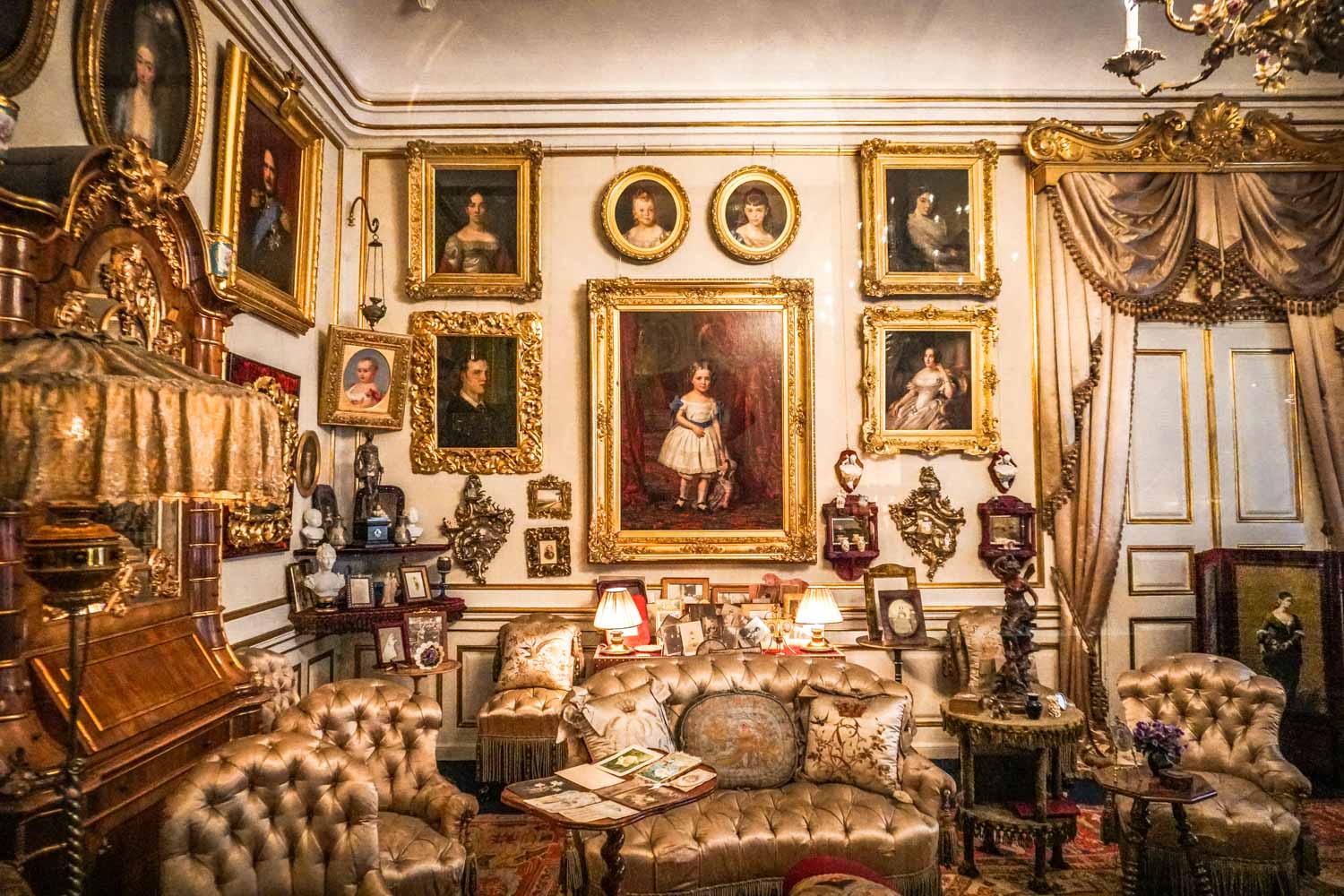 It gets better too. After touring the first-floor, my curiosity led me upstairs to have a look at what I'd find. Little did I expect to see an exhibition of Queen Margrethe II's diverse and numerous artistic pursuits. But that's exactly what I did find.
Turns out the Queen dedicates one day a week to pursuing her passion for the arts. The end result is a sometimes bizarre but totally enchanting collection of stage-props, theatrical concerts, posters and musical scores.
I can only imagine what Queen Elizabeth II of the UK would do if you suggested she do something similar. Freak the f*ck out would be my guess.
You can also visit the Gala Hall most days – but you will need to check at the ticket office when you arrive to see if they're open.
How to Visit Amalienborg Palace: You can buy tickets for Amalienborg for DKK 110, or a combo ticket for Amalienborg and Rosenborg Castle for DKK 155. Alternatively, you can visit the castle for free with a valid Copenhagen Card.
Rosenborg Castle
I've been having a bit of a giggle about Rosenborg Castle over on Instagram. Why? Check out the caption for yourself…
Yes, you read that right. King William IV commissioned Rosenborg Slot as a PLEASURE PALACE. What more would you expect from a man who fathered more than 20 children throughout his lifetime. The. Scandal.
Inspired by his trip to Italy (of course), the notoriously amorous king decided that he simply had to have a pleasure palace of his very own in Denmark.
It was obvious that the existing castles in Copenhagen wouldn't do, so he had Rosenborg built outside of the city centre to indulge his pursuits.
And so Rosenborg Castle was born. A gorgeous redbrick construction, with a series of beautiful facades rising sharp and narrow from the surrounding moat.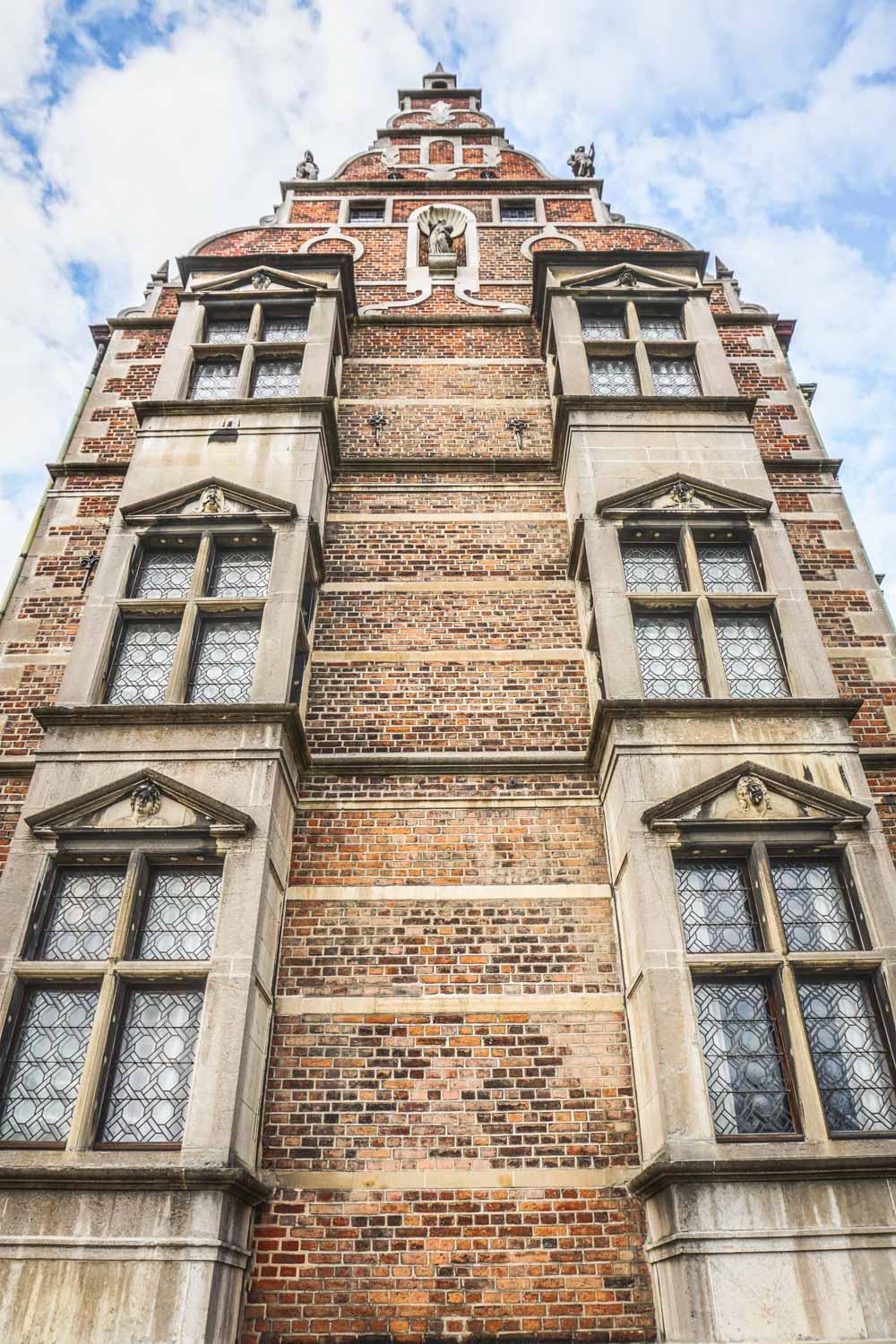 Inside, I'll have to admit it wasn't quite to my taste, but is that surprising given it was built over 400 years ago?
Opulent in a rather dark and gloomy way, the palace is home to more than a few surprises. Have you ever seen a pants-wetting chair, designed to soak the trousers of whoever had the misfortune to be sitting on it when a prankster played his tricks?
What about a mirrored bedroom next to which the womanising king kept his (ahem, cough, cough splutter), porn collection.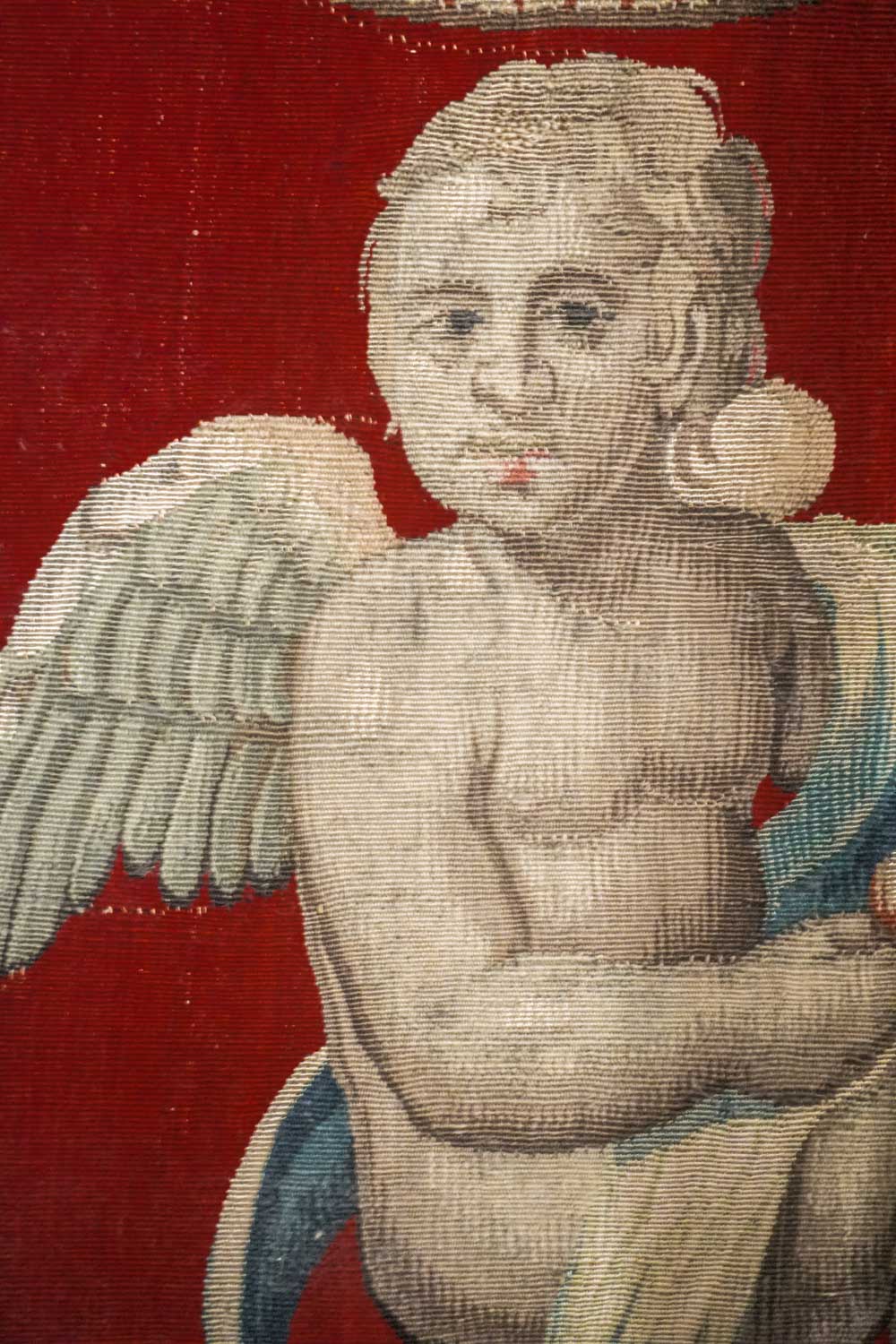 For me, those naughty touches and strange tapestries brought the castle to life. But it would be remiss of me not to mention that the castle is also home to the Danish Crown Jewels.
Descending into the dark basement of the treasury, you shuffle along a corridor like a blind mole until you come face to face with the jewels in all their resplendent glory.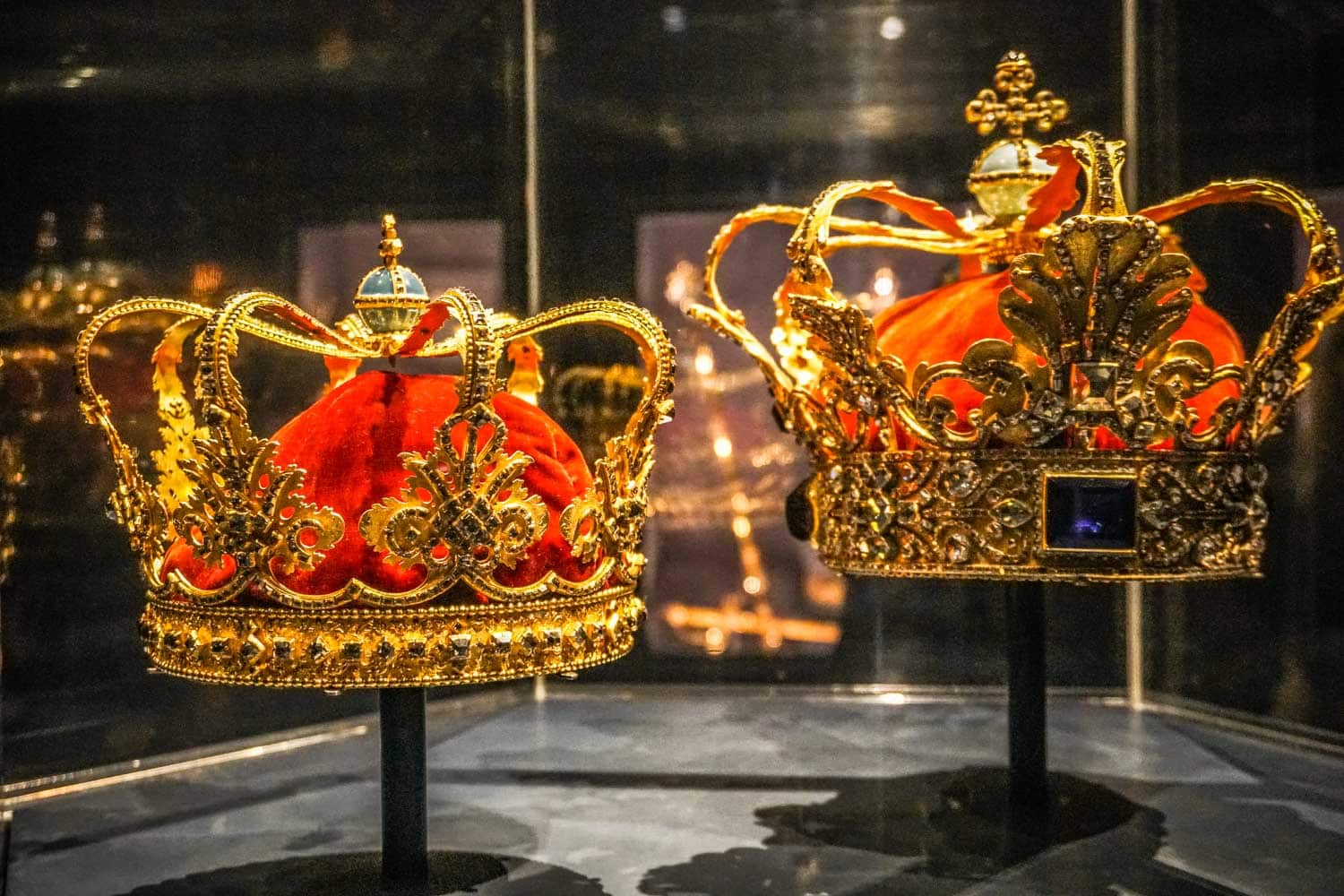 Prepare to be dazzled. NB: You may need your sunglasses.
How to Visit Rosenborg Castle: You can buy tickets for Amalienborg for DKK 110, or a combo ticket for Amalienborg and Rosenborg Castle for DKK 155. Alternatively, you can visit the castle for free with a valid Copenhagen Card.
Kronborg Castle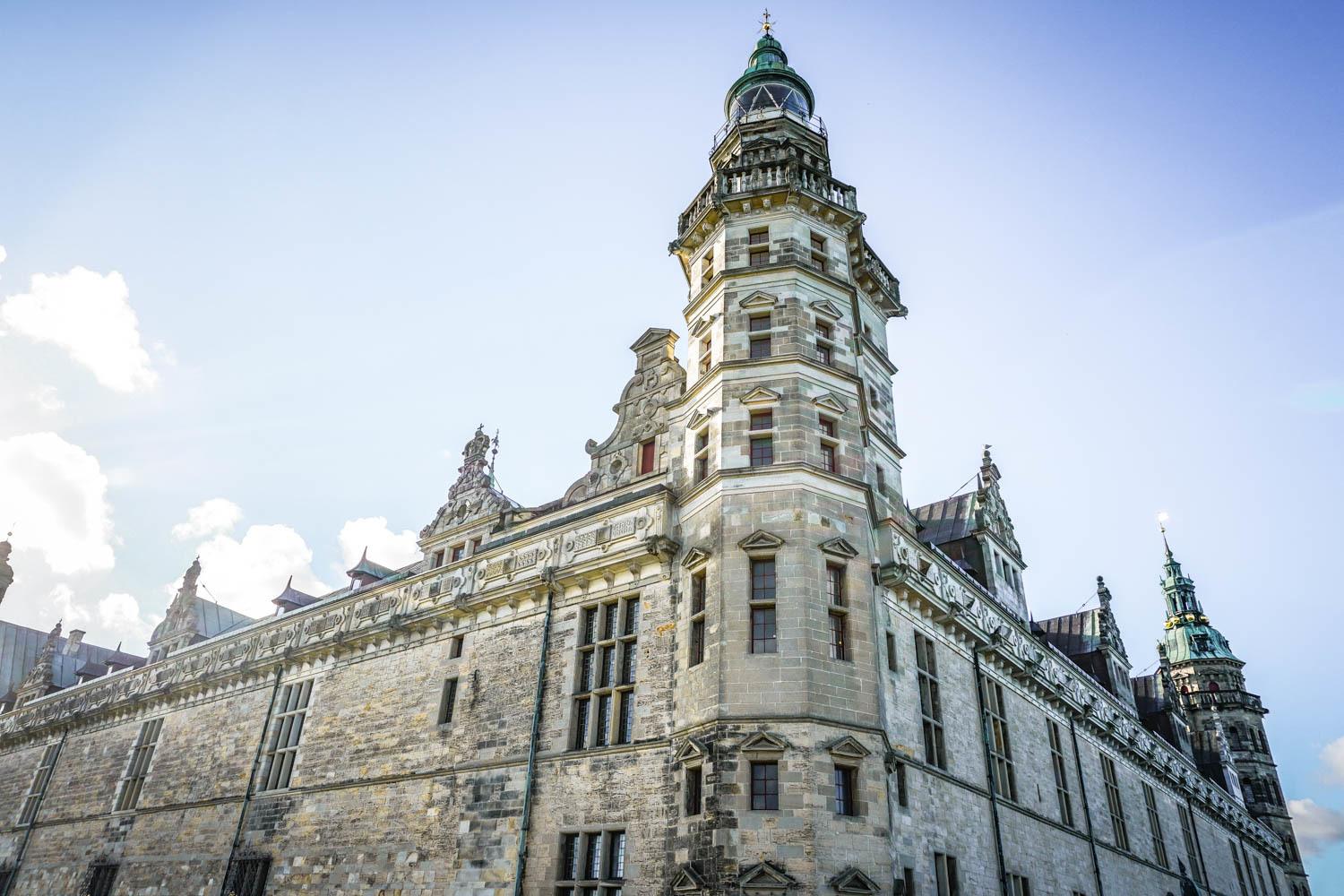 Kronborg Castle was once one of the biggest and most beautiful castles in Renaissance Europe.
It's also famous for being the castle in which Shakespeare set his famous yawnfest Hamlet.
Don't hate me about the Hamlet comment, that play is the absolute pits. During my time at Oxford, I read it in all its differing folio variations, and have seen endless productions, including one with my much-loved Cumberbatch in the starring role. Official opinion? It sucks.
Luckily, the castle doesn't.
I'm not the gasping type, or the swooning kind – but I feel either would have been an entirely appropriate response to my first glimpse of the castle. It is, to take a cliche and use it in its most cliched form, like something straight out of a fairy tale.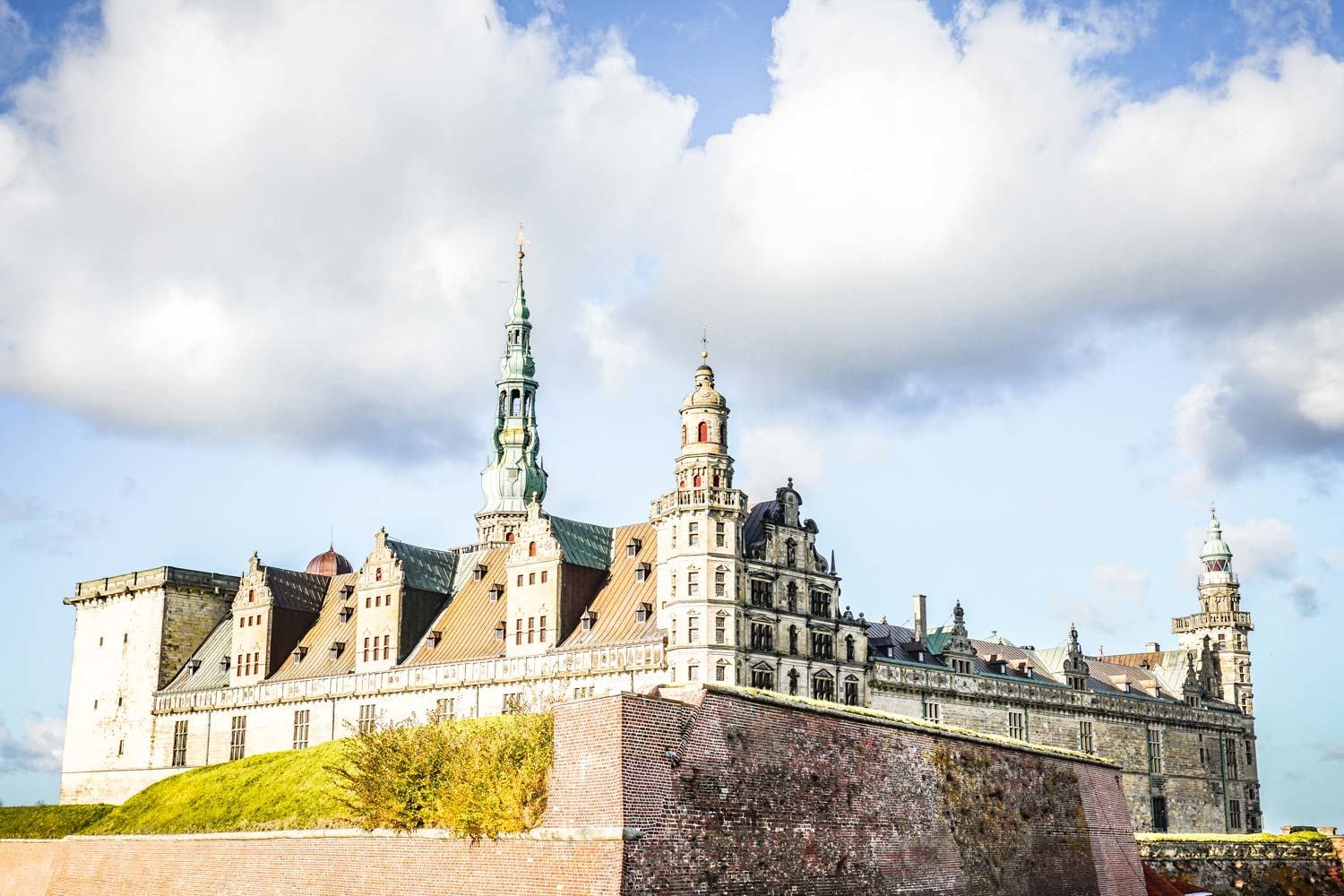 Turrets poking up to the sky, elegant brickwork, arches beckoning you to duck through them – Kronborg has it all. It's even got a gorgeous location overlooking The Sound – the body of water that separates Denmark from Sweden.
After putting on such a show from the outside, I was desperate to find out if the interior would also live up to the hype. The truthful answer is… not really.
It's pretty enough inside but mostly it's the standard collection of tiny beds (why was everyone so small?), weird tapestries and vaguely amorous pictures that you will find in pretty much every medieval castle in Europe.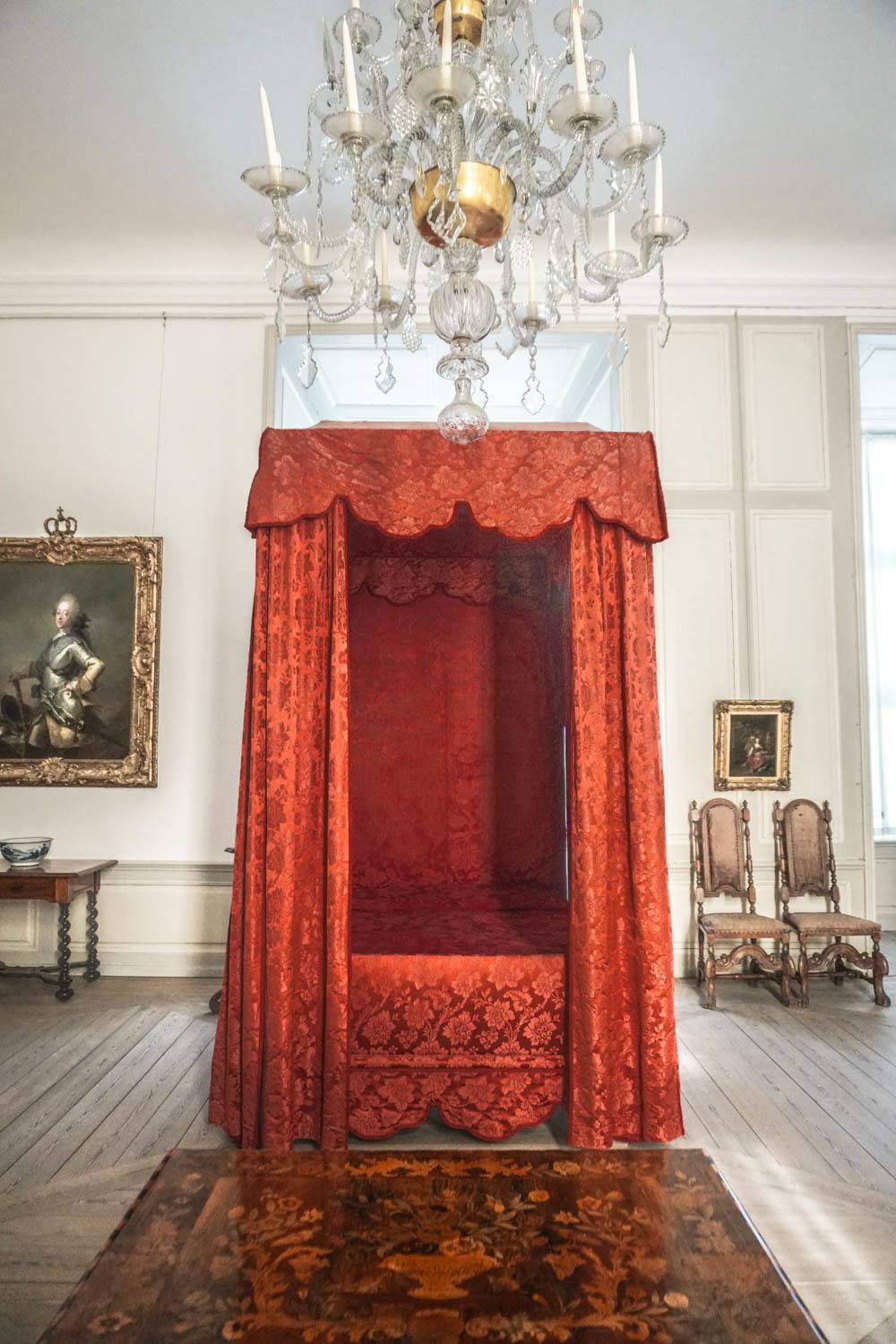 It's a shame as at one point the castle was one of the most important in Renaissance Europe and had the interiors to match, but it was gutted by a fire in the 17th century and then spent 300 years mainly being used as army barracks for the Danish army.
Recent restorations have helped the castle achieve a semblance of its former glory. It's a UNESCO World Heritage Site and very much worth the 45 minute train ride and 15 minute walk from the centre of Copenhagen.
How to visit Kronborg Castle: It's an easy day trip from the city. You need to take the train from Copenhagen (Centraal) to Elsinore Station and walk to Kronborg Slot. Tickets to see the inside of the castle are DKK 90. You can visit the castle for free with a Copenhagen Card (the card also covers the transport to Elsinore from Copenhagen).
Frederiksborg Castle: The Danish Museum of National History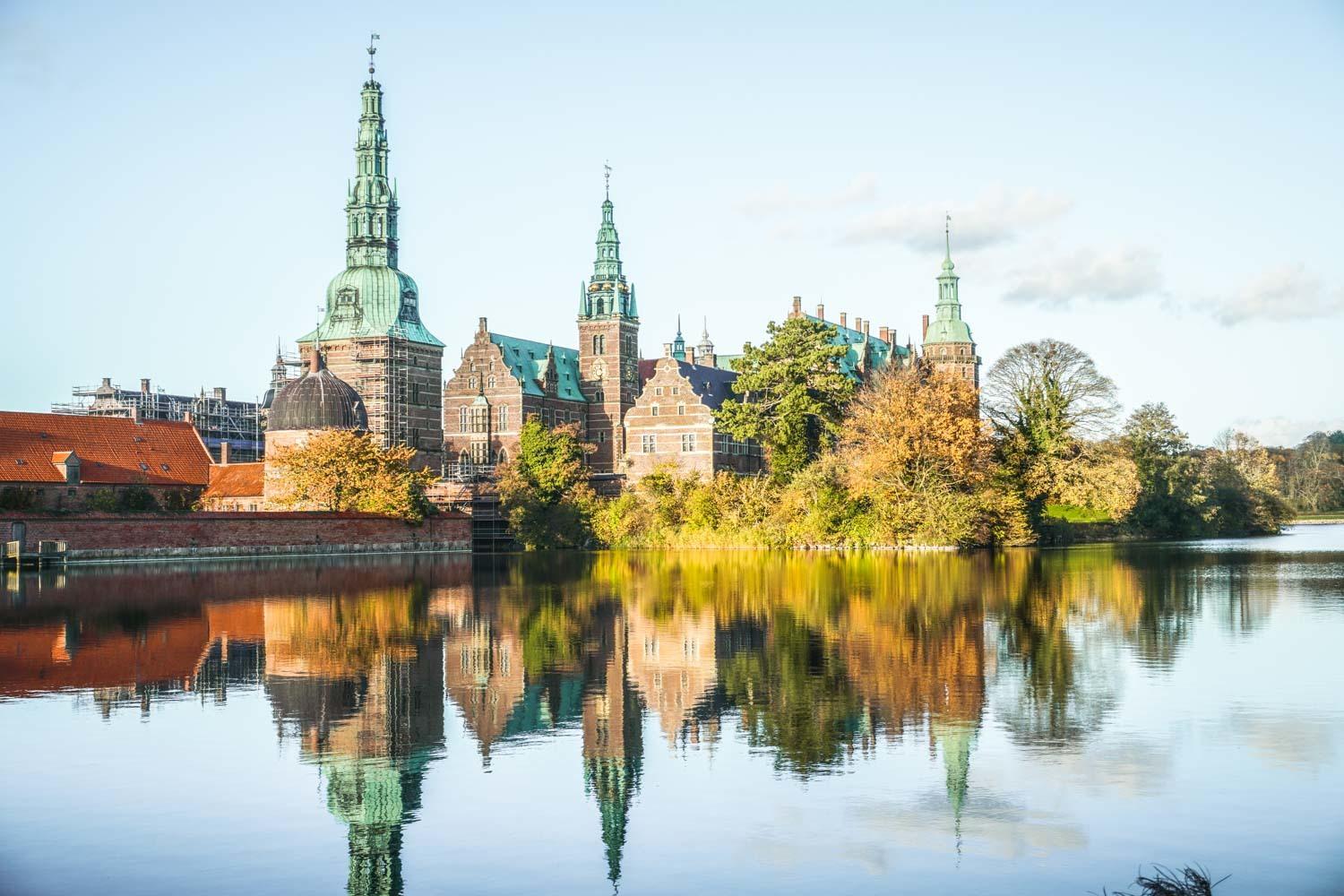 "Mirror mirror on the wall, who's the fairest of them all," Frederiksborg coyly asks, knowing full well what the answer is.
Architecturally, Frederiksborg is undoubtedly the best castle in Copenhagen. It also just so happens to be the home to the Danish Museum of National History.
The castle dates back to the 17th century, and was built at the behest of King Christian IV. Part baroque, all magnificent – the castle perches jauntily next to a lake in Hillerød. It also comes with perfectly-manicured gardens, as if you needed any further reason to grab your photo and snap a picture, or 500.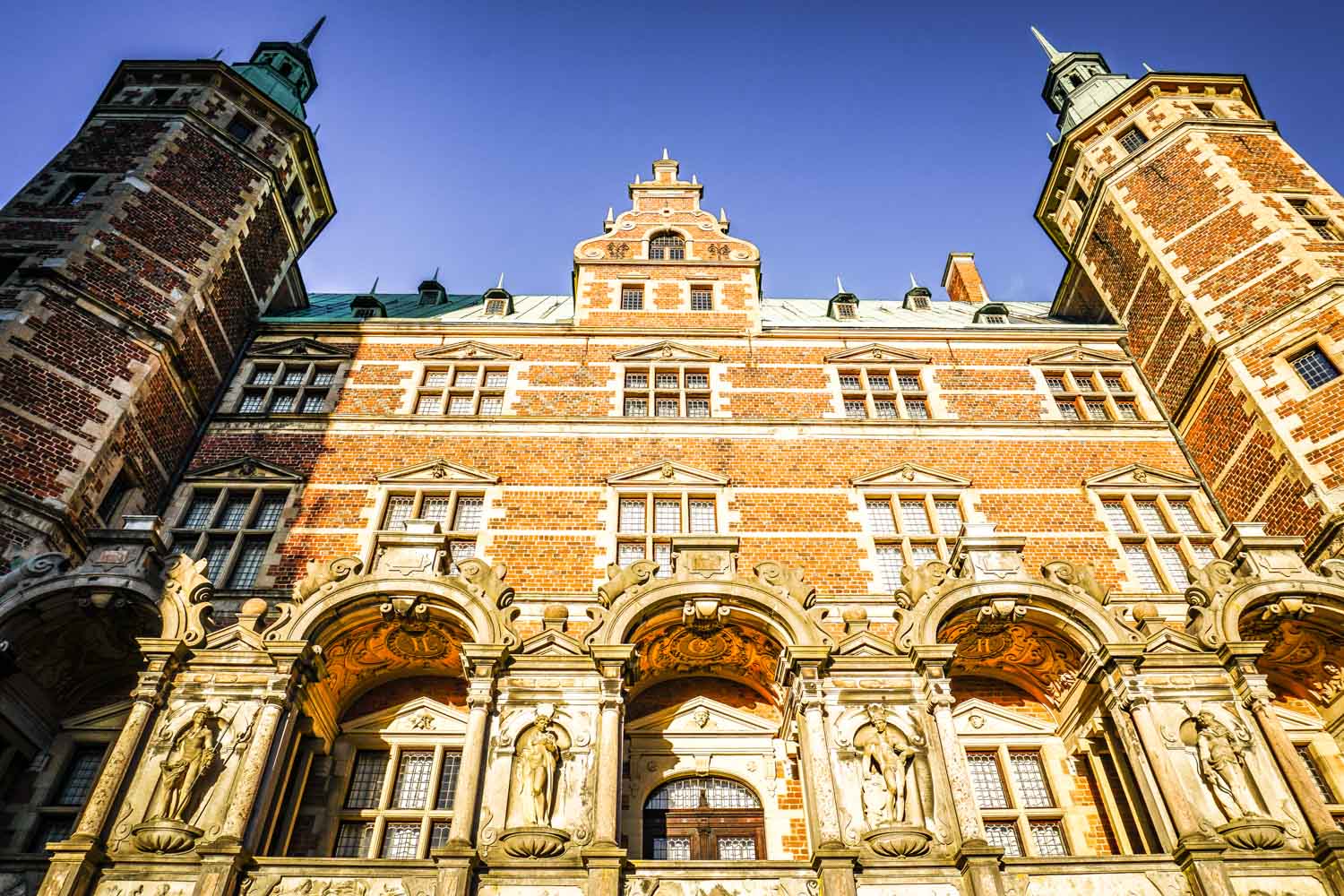 Inside, spend time wandering around the museum's collection, which supposedly has some of the best historical portraits, furniture and interiors in Denmark.
I say supposedly because I spent so much time snapping the outside of the castle that I totally missed the fact it closes at 3pm in the winter months (yes, you read that right… 3pm) and got there at 2.58pm.
After much amusement on the part of the museum's staff at our rather unfortuitous timing, we trundled back off to Copenhagen and went to the Glyptotek instead.
I tell you this story so you know that if you are visiting Frederiksborg (or indeed any of the other castles on this list) during Copenhagen's winter season, most of them close at 3pm. Learn from my mistake.
How to visit Frederiksborg Castle: It's another easy day trip from the city. You need to take the train from Copenhagen (Centraal) to Hillerod Station and walk about 15 minutes. Tickets to see the inside of the castle are DKK 75. You can visit the castle for free with a Copenhagen Card (the card also covers the transport to the castle).

The Hermitage Palace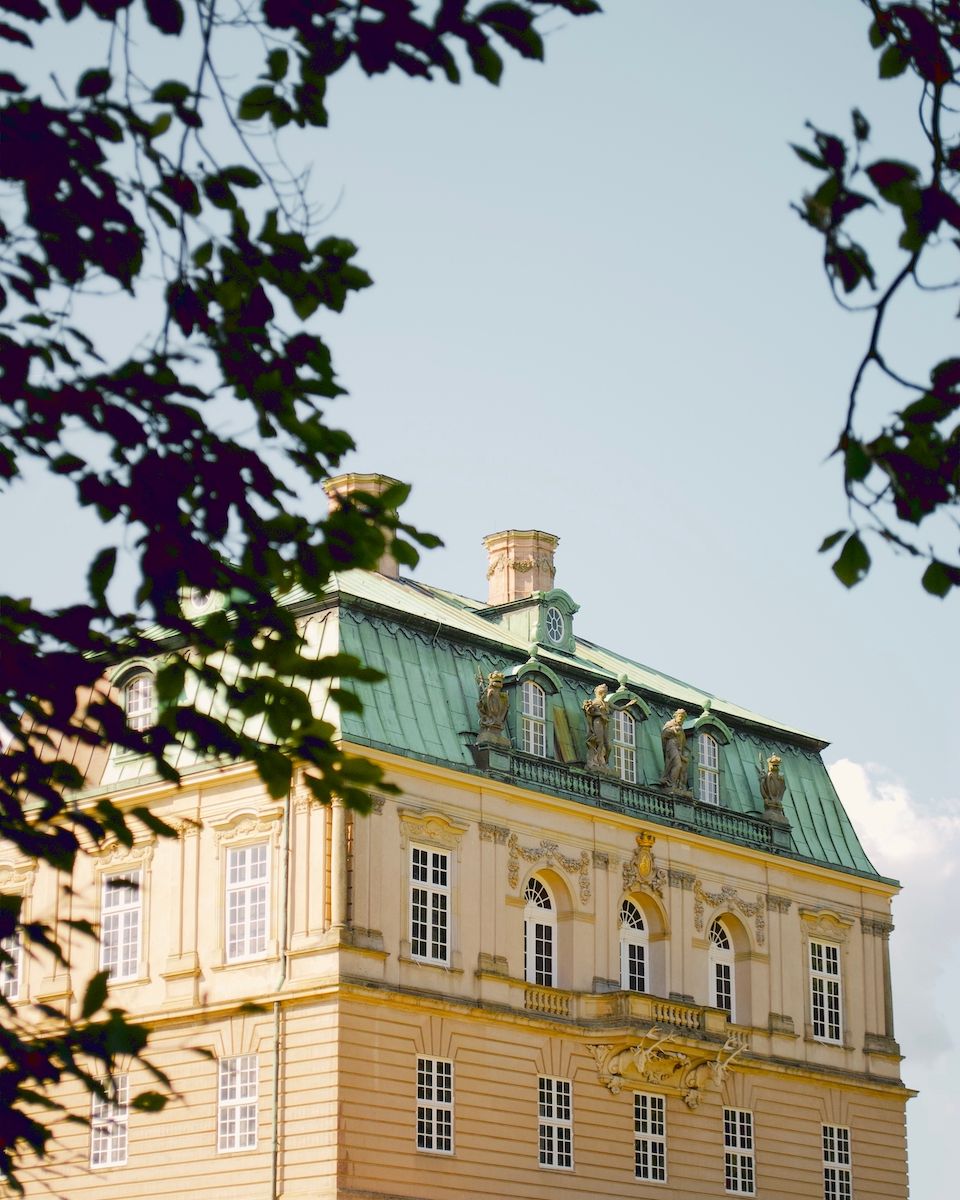 I'll be totally honest, The Hermitage is probably the least visually impressive of all the palaces in Copenhagen, though it's still worthy of a visit for its fascinating glimpse into Danish history.
Hermitage Palace was first built in 1734 by Royal architect Lauritz de Thurah for Denmark's King Christian VI – as expected of a Royal Palace, the inside is a grand affair. Picture gold, silky wallpaper, marbled surfaces, and decadent chandeliers and you're on the right track.
Surrounded by a UNESCO World Heritage Deer Park, this palace was once an ideal hunting ground for Royals and their guests.
The mythological hunting lodge table is famed for rising from the ground at a single signal – Beauty and the Beast style – and was the spot where the King and his guests could dine after an afternoon of hunting. Though, today it's been replaced by a regular (but no less impressive) dining table.
Be warned: Hermitage Palace is only open between June and August, and you can only visit on a guided tour. The English-language tour takes place on Saturdays at 3pm – book here. It's worth planning your trip around this as it's easily the best palace in Copenhagen.
How to visit The Hermitage: You can either take a taxi (it's a 20-minute drive) or take a train from Copenhagen Central Station to Lyngby Street, followed by a short bus to Lundtoftevej (Hjortekærsvej).
---
Practical Information for Visiting Copenhagen's Palaces and Castles
Getting There
Hop on a cheap flight to Copenhagen – I've found great deals from the UK and the US with Norwegian who seem to use it as a hub.
Where to Stay
Stay as centrally as you can afford. I'd recommend both The Generator, which is one of Copenhagen's coolest boutique hostels or the decidedly more expensive hotel The Nimb.
What to do
Well first of all, check out my list of cool places to see in Copenhagen.
You can also book onto these castle-themed activities.
---
Copenhagen Castle Map