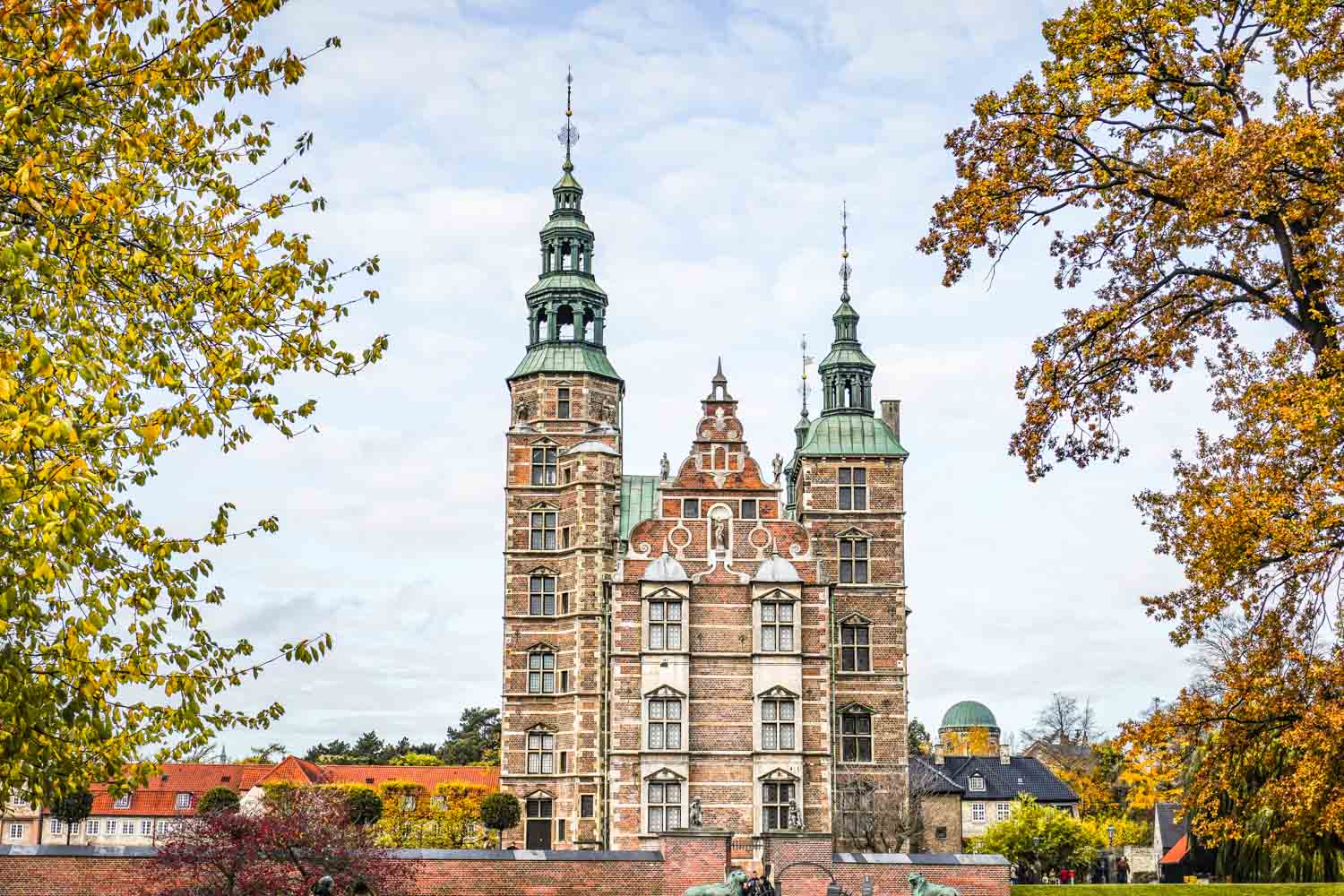 Copenhagen – Denmark's capital is the city that really is too cool for school. Planning your trip? Here are 27 of the top things to do in Copenhagen you shouldn't miss.
I've just come back from another trip to Copenhagen in Denmark and to be honest, I'm ready to pack up my bags, bid adieu to friends and family and go and live in what is starting to feel like my second home.
There are so many things to do in Copenhagen that it's hard to know where to start right?
Fear not – that's why I've created this step by step guide, covering the best things to do and places to see in Copenhagen for foodies, culture vultures, night owls or those of you who just love to head out and explore.
Top 5 Things to do in Copenhagen: At a Glance
Short on time in the city? These are the top 5 things to do in Copenhagen that you shouldn't miss:
Visit Christiansborg Palace
Grab some food and craft beers in the Kødbyens Meatpacking District
Take a canal tour
Make like a local and explore the city by bike
Soak up art and culture at the NY Carlsberg Glyptotek
Best Things to do in Copenhagen
Visit Christiansborg Palace
Copenhagen isn't short on a palace or two but I would put Christiansborg Palace at the top of your Copenhagen itinerary. Why?
Although Christiansborg isn't the Danish Royal Family's main royal residence, I think it's the most interesting one to visit.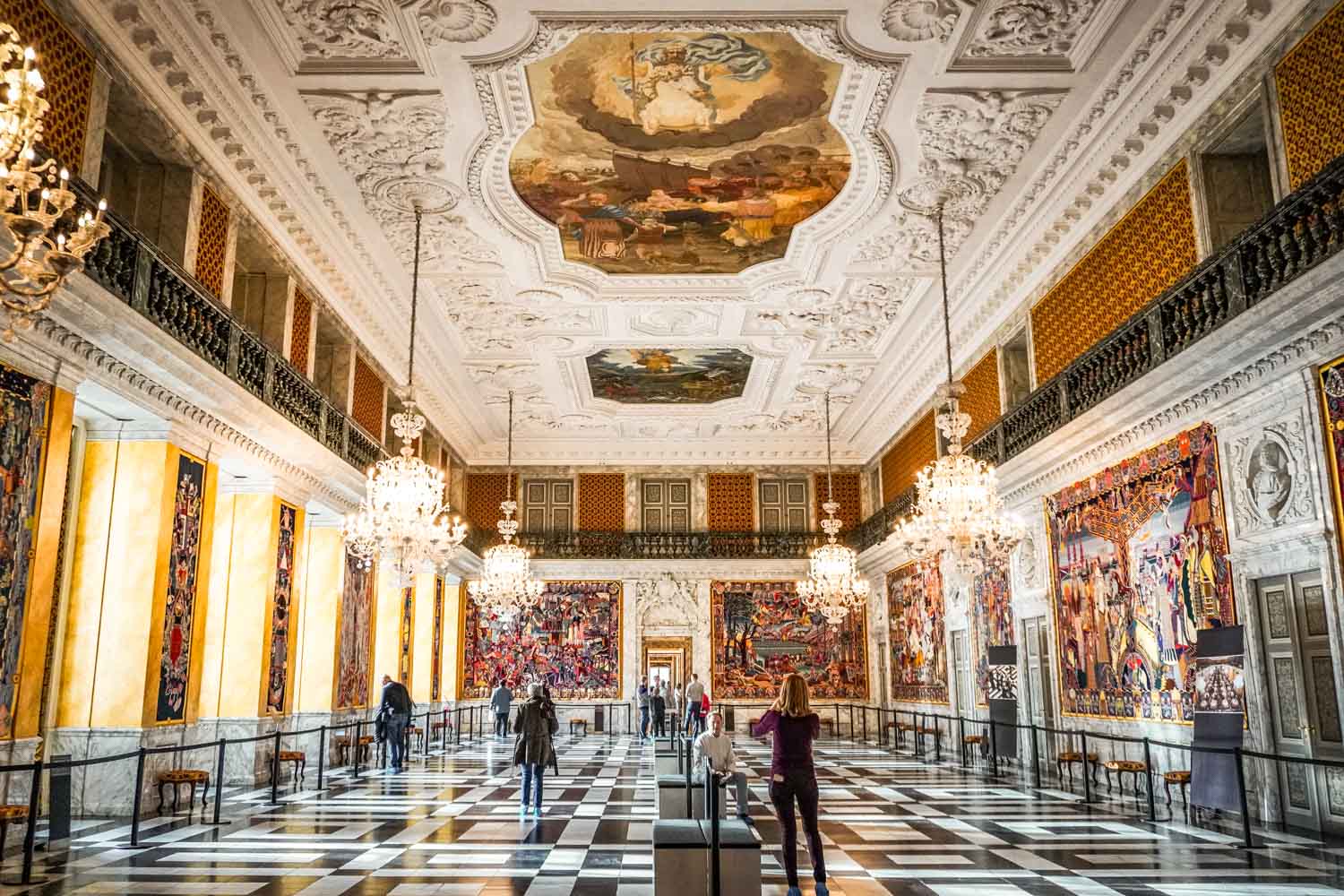 Bag yourself a ticket to the Royal Reception rooms and wander through the opulent series of vast rooms, dining halls and receptions – each seemingly more elegant than the last.
Love palaces and castles? You should check out my pick of the best castles in Copenhagen for your trip.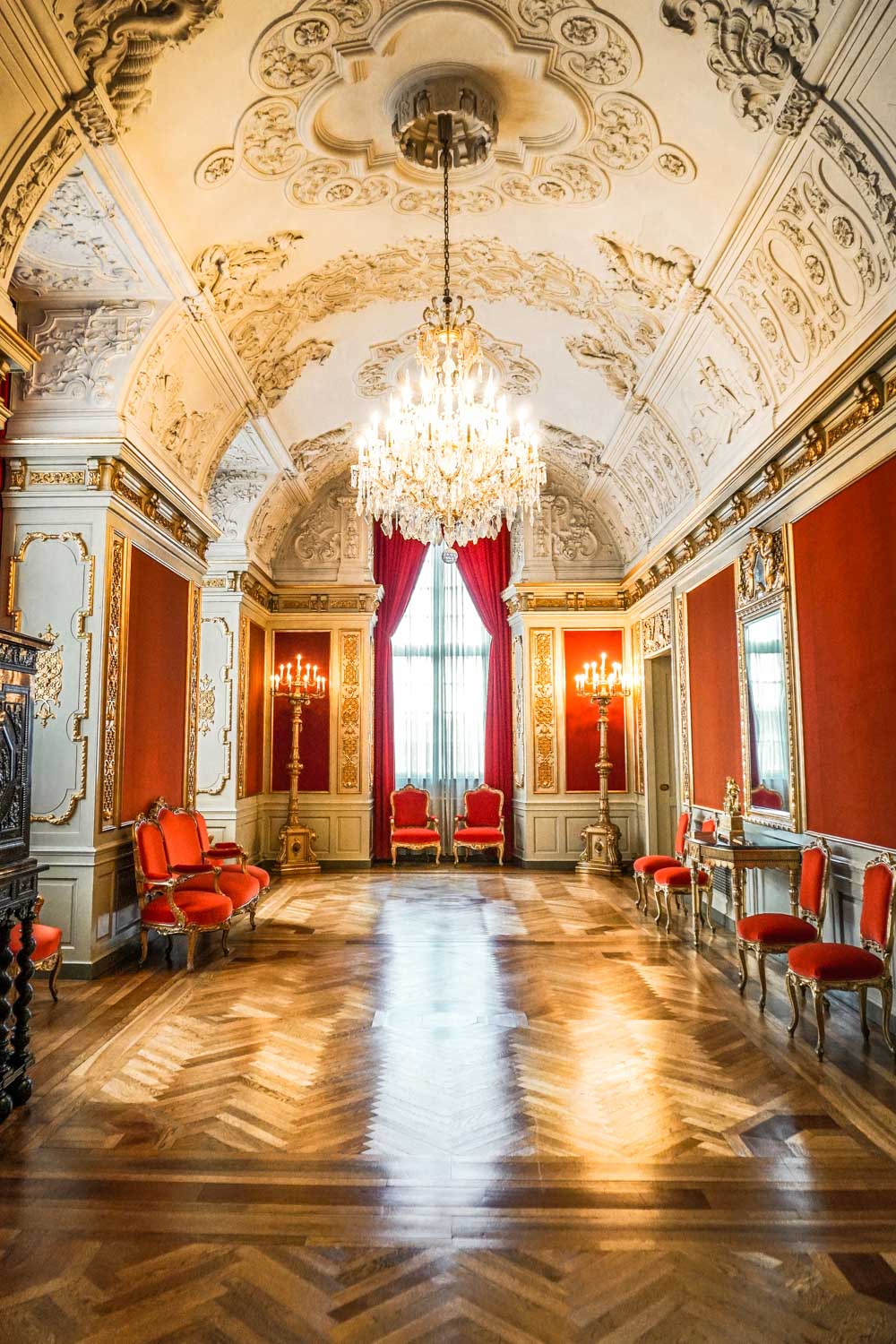 You can also buy tickets to explore the Christiansborg Palace stables and kitchen – if you do want to go to all of them, you should buy a combination ticket, which costs 150DKK.
You can also spot the Danish Parliament's building Folketinget in the palace complex.

Top Tip: Buy a Copenhagen Card, which gives you free access to all three parts of Christiansborg Palace, as well as most of the other Copenhagen attractions I've featured in this article.

Read more about the Copenhagen Card.
Grab Some Food and Craft Beer in the Kødbyens Meatpacking District
The Kødbyens Meatpacking District has emerged in recent years as one of Copenhagen's coolest (dare I say it, hipster) districts. Industrial warehouses have been transformed into some of Copenhagen's best restaurants, bars, galleries and clubs.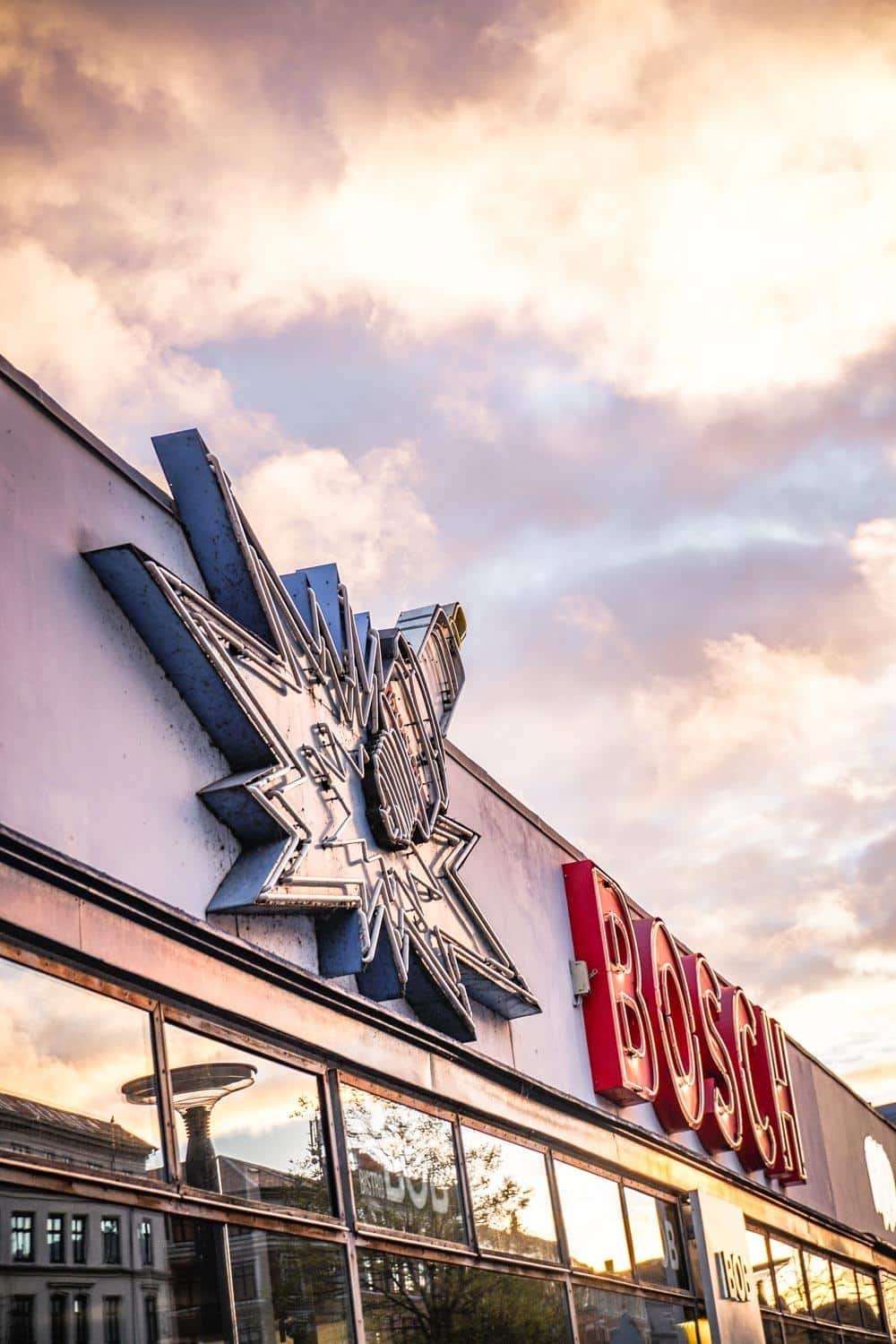 I'm yet to have a bad meal in Kødbyens, but my absolute favourite is Kødbyens Fiskebar. Their seafood dishes are some of the best I've had.
I'd also recommend heading to Warpigs for a large and ever-changing selection of craft beers. Nab a table and work your way through the kegs on tap.
Top tip: During the summer months, you can also dine at the Kodbyens Weekend Market – one of Copenhagen's best food markets.
Take a Canal Tour
Yes, it's touristy but you can't come to Copenhagen and not take a canal tour.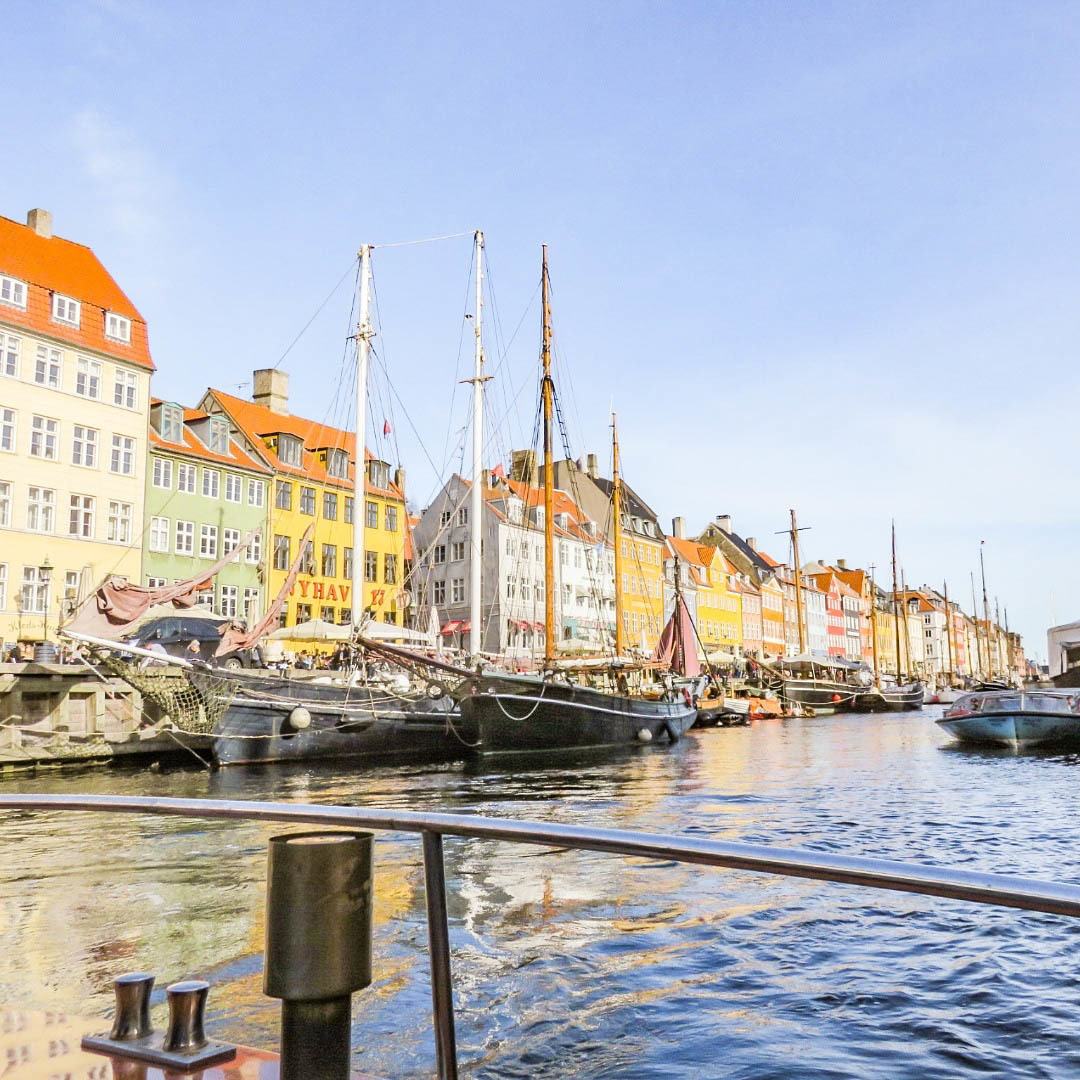 It's one of the best ways to see Copenhagen and the guides provide great information about what you are seeing along the way.
If you are looking for a less touristy way to explore the city by water, take one of the water buses that ferry locals between destinations on both sides of the Kobenshaven Havn. It's not the same experience but it costs a fraction of the price and is pretty cool too.
Explore the City by Bike
Bike is hands down the mode of transport of choice in Copenhagen. The first time I visited the city to stay with my friend Anna, I was really nervous about hopping onto her spare bike so we could cycle our way around all the millions of things to see in Copenhagen I had on my list.
Guess what. Two days later and I was a complete convert. Copenhagen is not a large city, and there are bike lanes pretty much everywhere, so it's a great way to get about while you are in town.
There are plenty of places that offer bike rental services. Or you can book onto a bike tour.
Visit the Ny Carlsberg Glyptotek
Visually, I think the Ny Carlsberg Glyptotek is one of the absolute best Copenhagen attractions. I only got around to visiting the Glyptotek on my third visit to Copenhagen and I really regret not going sooner.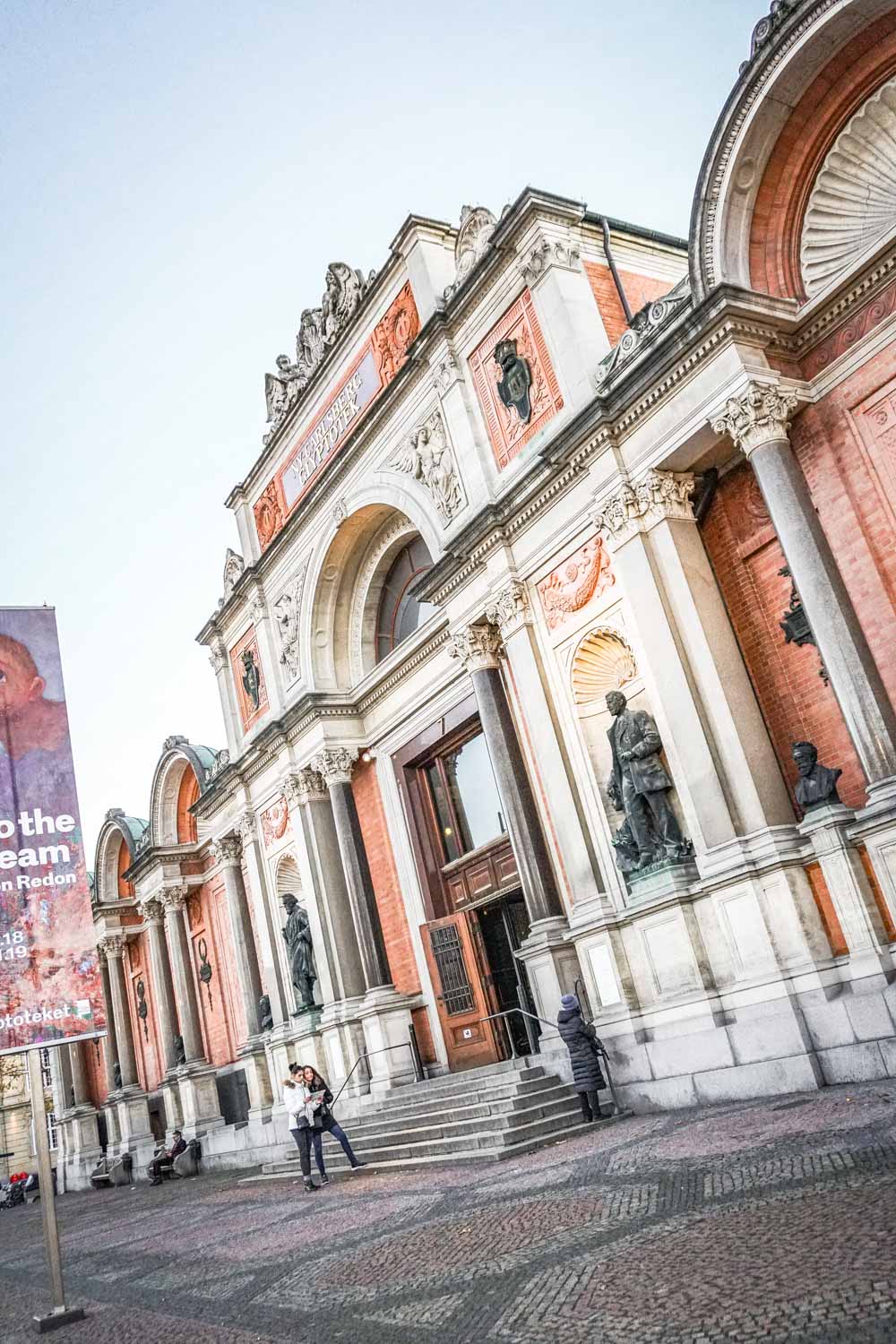 The Glyptotek is the personal collection of Carl Jacobsen – son of the founder of the Carlsberg brewery. Sculpture is the main focus here, but not quite like you've seen it before.
Thoughtful curation, brilliant presentation and informative exhibitions combine to make this into one of Europe's best art galleries (believe me, I don't say that lightly).
Plus, there's a huge palm-filled atrium at the centre that is just beautiful.
Spend an Evening in the Tivoli Gardens
Can I be honest? I wasn't a huge fan of the Tivoli Gardens – the last time I visited it was so packed I could barely move. However, I know that lots of people love it and it's one of the things to see in Copenhagen so I'll leave you to make up your own mind.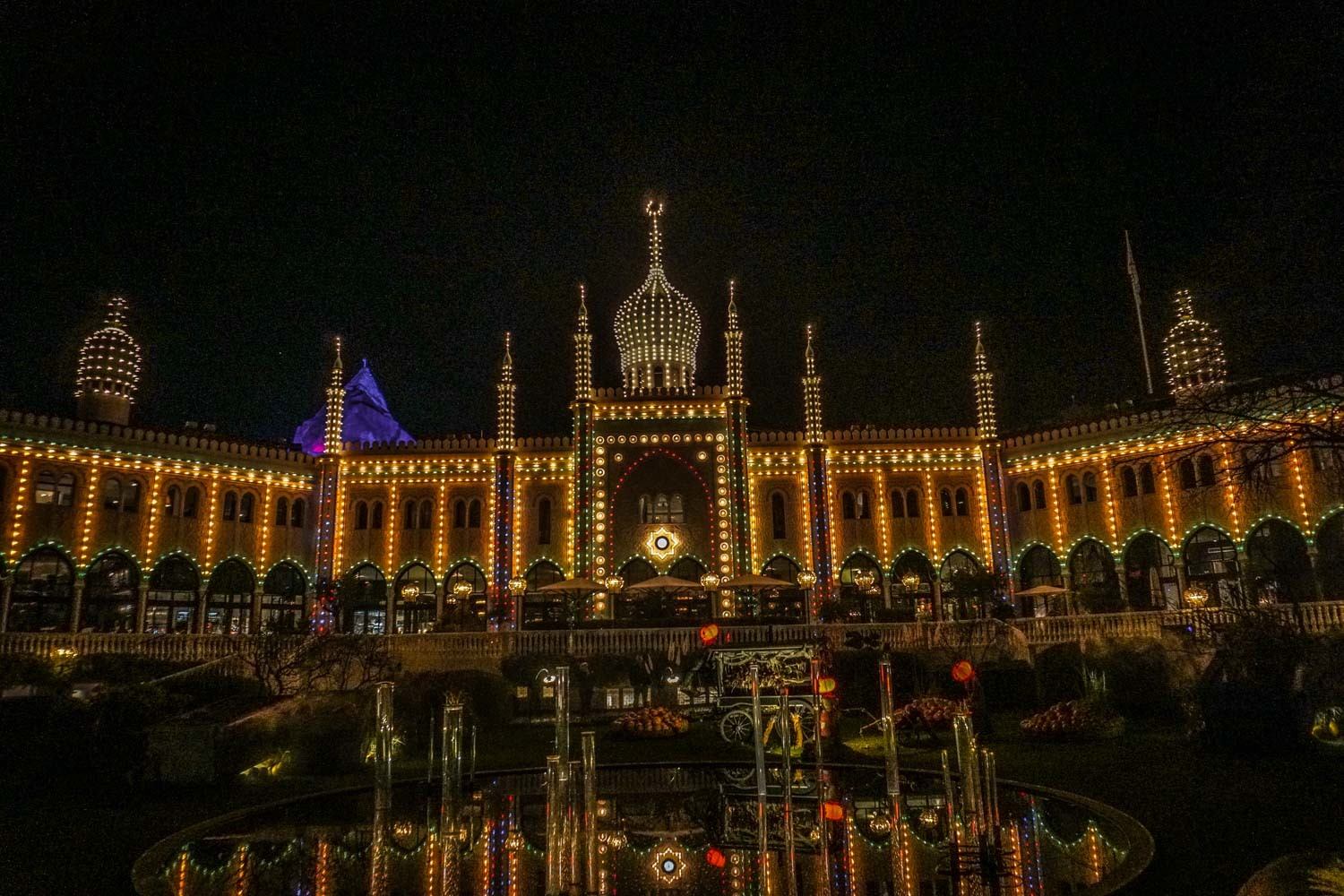 Tivoli is the second oldest amusement park in the world! So much so that it provided the inspiration for Disneyland.
The rides are pretty cool. Before I visited, I was a bit blase about how exciting they would be, seeing as it's right in the middle of the city. Be warned, there are a few (including a crazy roller coaster) that really aren't for the faint-hearted.
If you're less about hair-raising thrills, the assortment of boutiques, cafes and restaurants provide entertainment enough.
Although it is open in the summer, I think the best time to visit the Tivoli is in the winter months when the lights really come into their own. As if you needed an excuse to sip on mulled wine and watch the Tivoli lit up at night.

Visit The Little Mermaid
Sure, it's just a statue – but the statue of The Little Mermaid by Edvard Eriksen is one of the top tourist attractions in Copenhagen.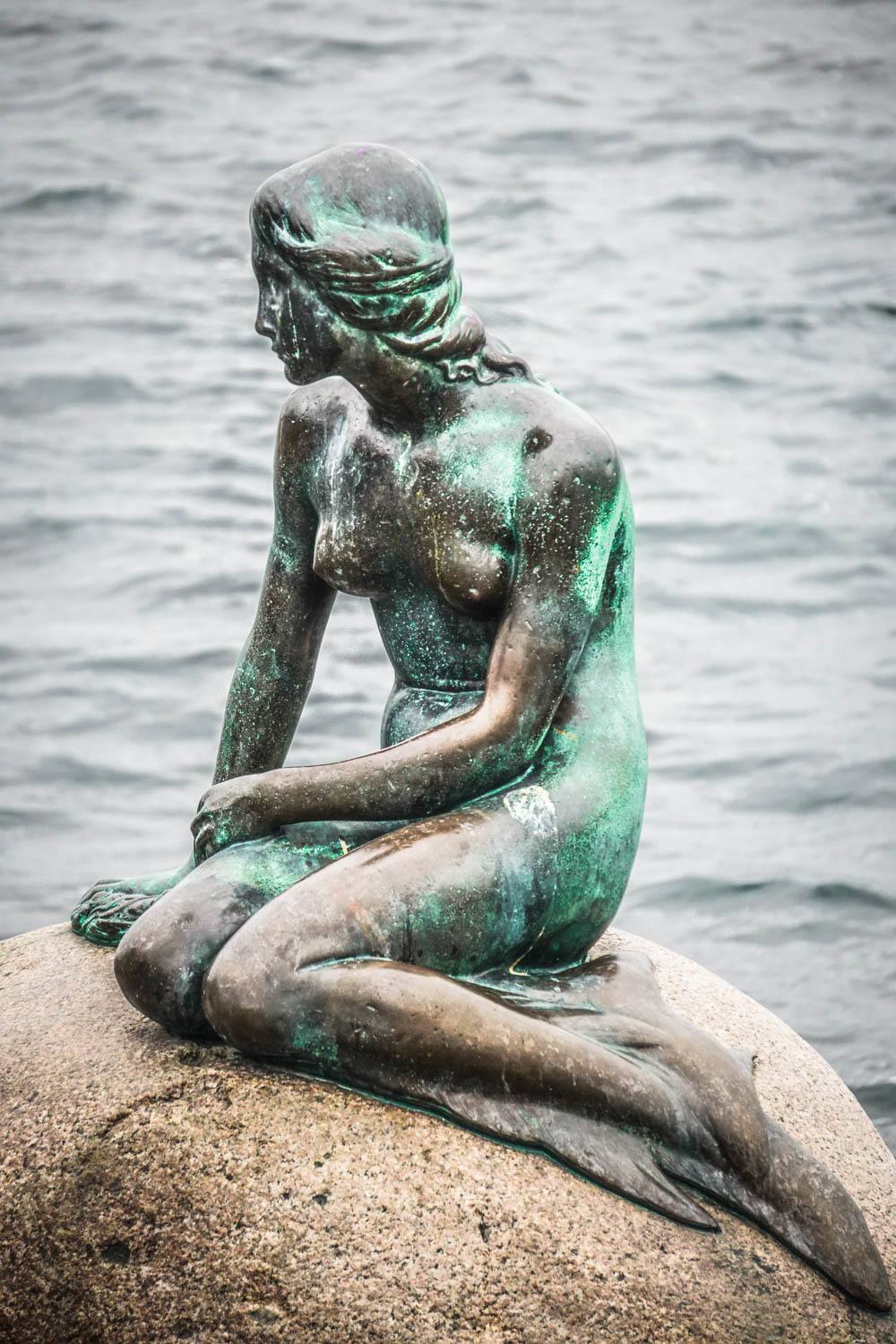 The Mermaid, created by local author and fairy tale weaver Hans Christian Andersen, sits on the waterside at the Langelinie promenade.
It's a little way out of town, but still easily walkable and the walk has great harbour views.
Be warned, unless you get there early, there will be hoards of people posing for selfies with the mermaid (WHY?), but it's a nice enough spot and a must-see Copenhagen sight.

Explore Colourful Nyhavn
You know all the pretty pictures you've seen of the colourful houses next to the water in Copenhagen? That's Nyhavn.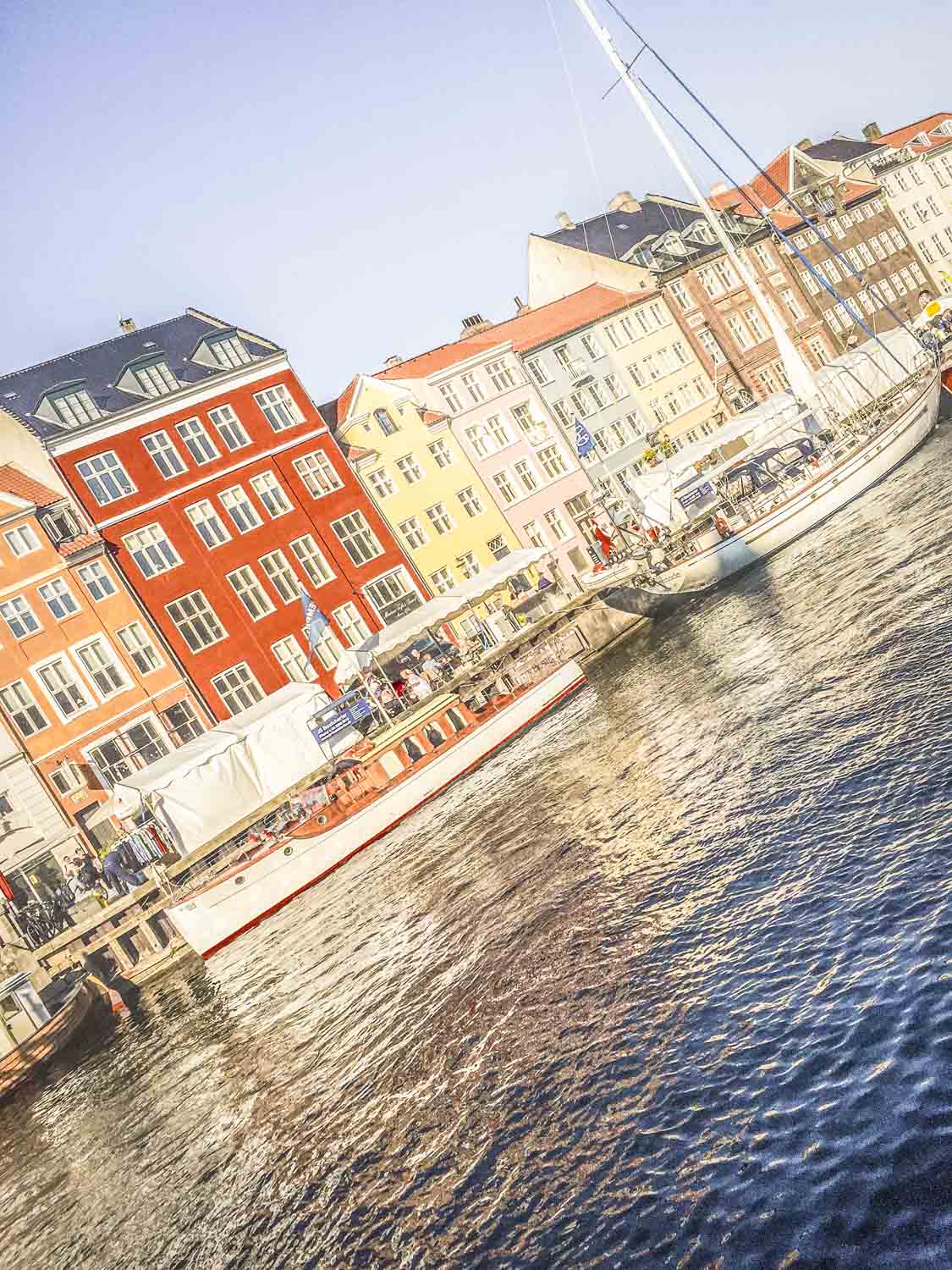 Cool culture – check, Instagrammable AF – check – it's guaranteed a spot on my list of places to visit in Copenhagen.
This waterfront district always makes any list of one of the top 10 things to do in Copenhagen thanks to the pretty facades, al fresco bars and laid-back cafe culture it's cultivated over the years.
I love strolling around Nyhavn all through the year, but it really does come to life during the summer, when everyone spills out onto the pavements to soak up the sun and the views.

Hang Out in Christiania
Slightly seedy but cool in its own special way, Christiania is one of the more unique places to visit in Copenhagen, you shouldn't miss it during your travels.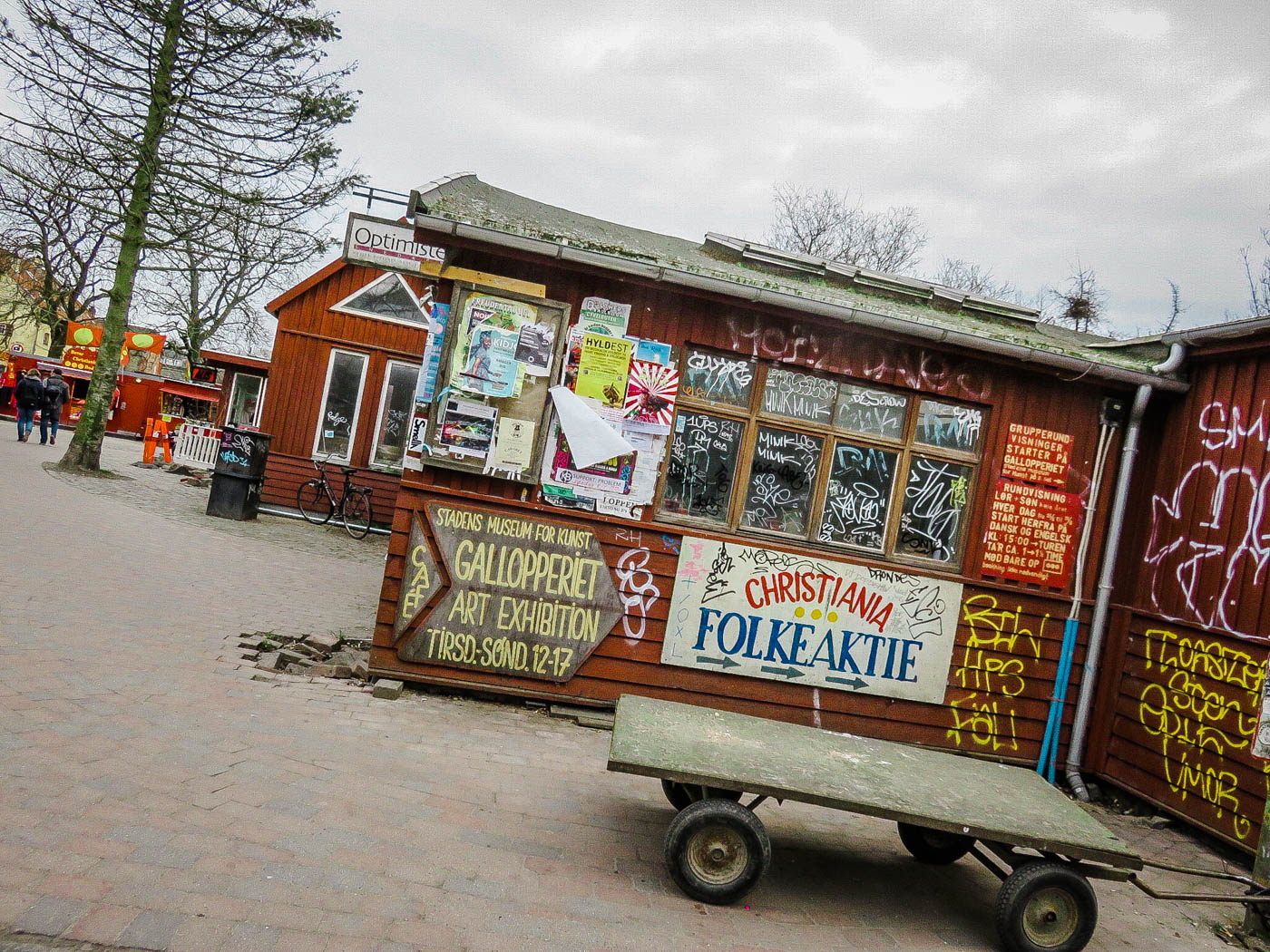 The Freetown is a blueprint for an alternative way of life – locals have handbuilt houses out of unique materials, there are organic shops and cafes with home-grown produce, alternative music bars and skate parks. It's hippy with a capital H.
Until recently, Christiania was also known for its so called "Green Street" where people would sell marijuana. But this has largely disappeared in the past few years as it's caused trouble within the community.
Things to do in Copenhagen for Culture Lovers
Visit the Amalienborg Palace
The Amalienborg Palace is a real eye-opener – a glimpse into the life of a truly contemporary royal family.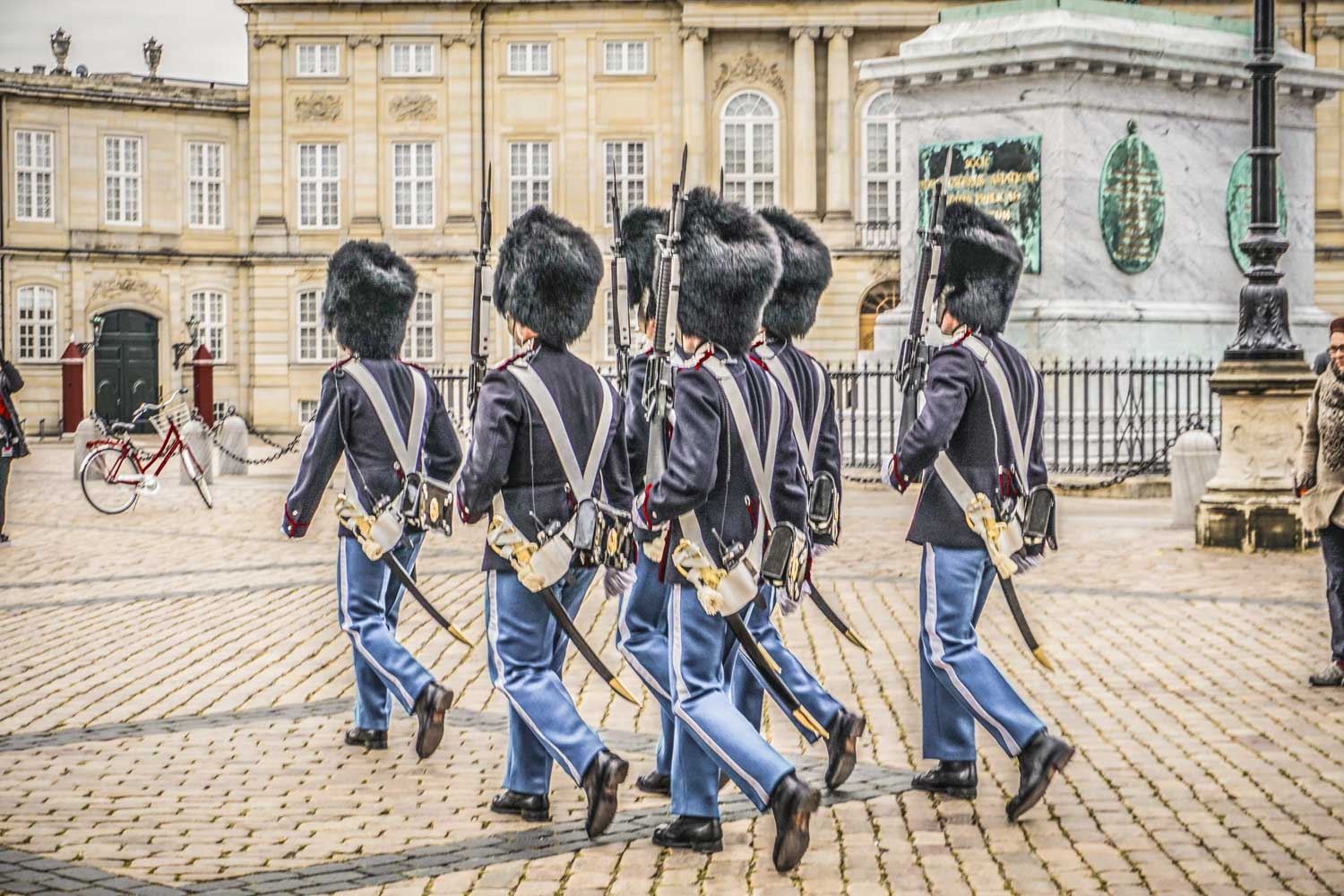 I was pleasantly surprised by the Amalienborg. The palace's exterior is all the usual pomp and glory you'd expect. Inside, you get up, close and personal with the past few generations of the Danish Royal family – seeing their lounges, studies, libraries and dining rooms.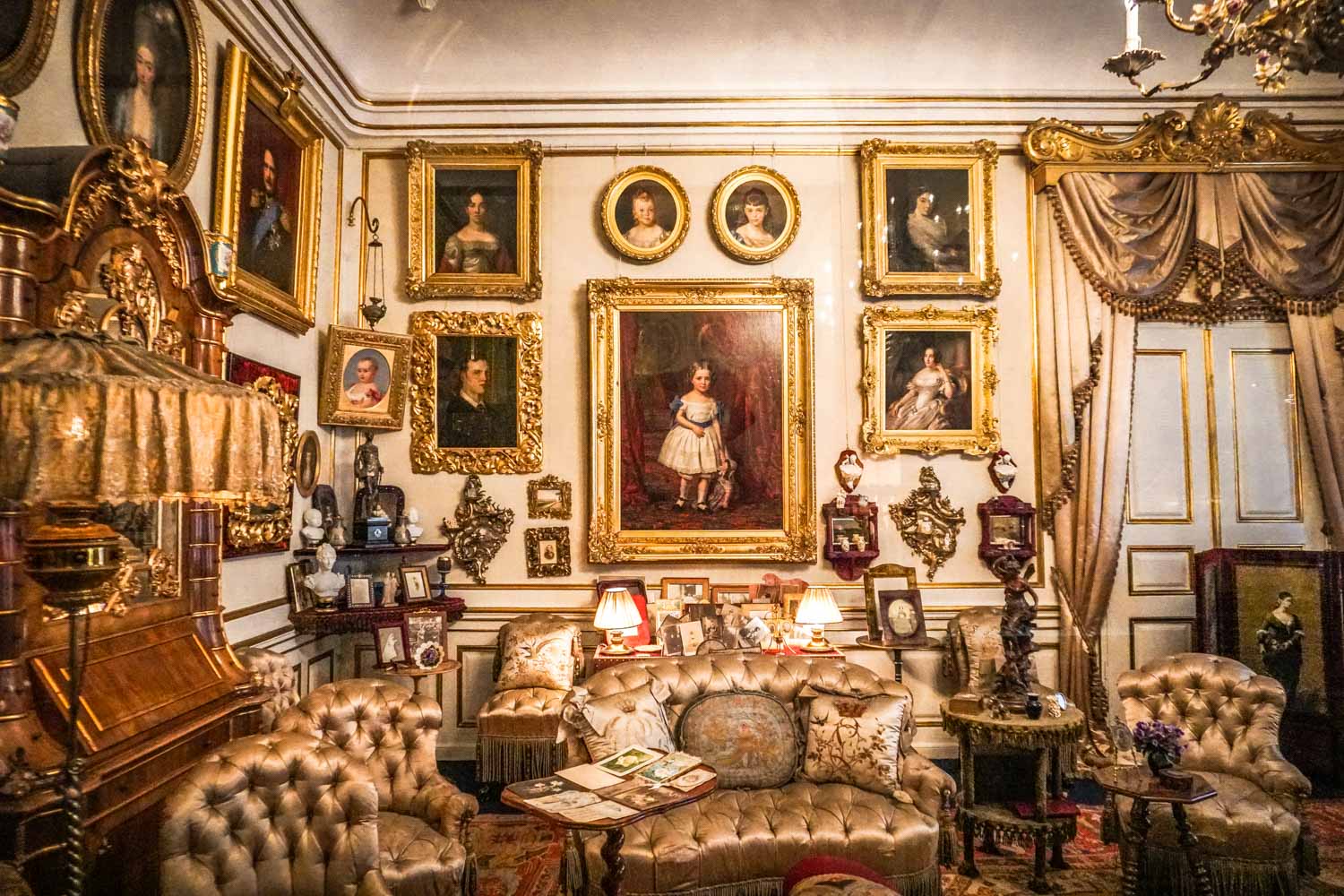 It gets better. Head to the second floor to be immersed into the artistic world of the current ruler Margrethe II. The palace contains an exhibition of the set pieces, costumes and storybooks she has created since childhood.
The Queen spends one day per week dedicated to artistic pursuits and has opened up this part of the palace to display the end results. I could not imagine the Queen of England doing anything half as cool, could you?

See the Crown Jewels at the Rosenborg Palace
Hands up who wants to check out the Danish Crown Jewels?! Thought so.
Rosenborg Palace was built in the 17th Century at the behest of Christian IV. His goal? To create a "pleasure palace" outside of old Copenhagen.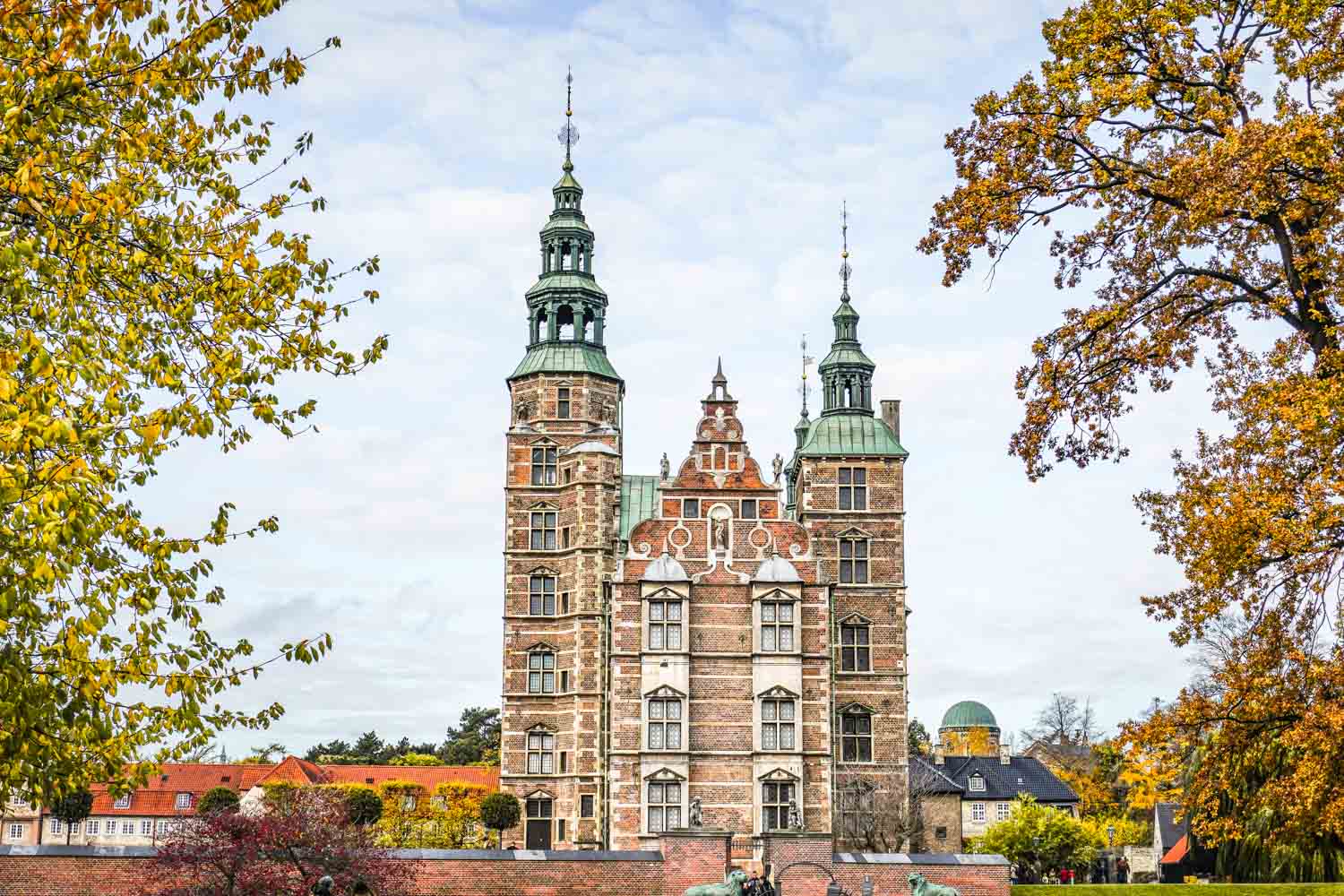 The end result is a higgledy-piggledy trove of elaborate rooms, tapestried walls and err… mirrored bedrooms next to which the King kept his porn collection.
Anyway, I digress.
Though the palace is one of the best places to visit in Copenhagen, the real draw is downstairs. Once you've finished with seeing Rosenborg Castle's upper floors, descend into the basement, behind several impenetrable security doors to see the star of the show, the Crown Jewels.
Christian IV's Crown dates back to 1596 and is a rather dazzling array of diamonds, gold and general glitziness.

Explore Kastellet
Kastellet is an old medieval fortress perched on the edge of the city. This well-preserved castle was built to protect Copenhagen from attack – though only a part of the original ramparts remain today.
Kastellet is filled with colourful buildings – I really couldn't resist taking a cheeky shot or two in front of one.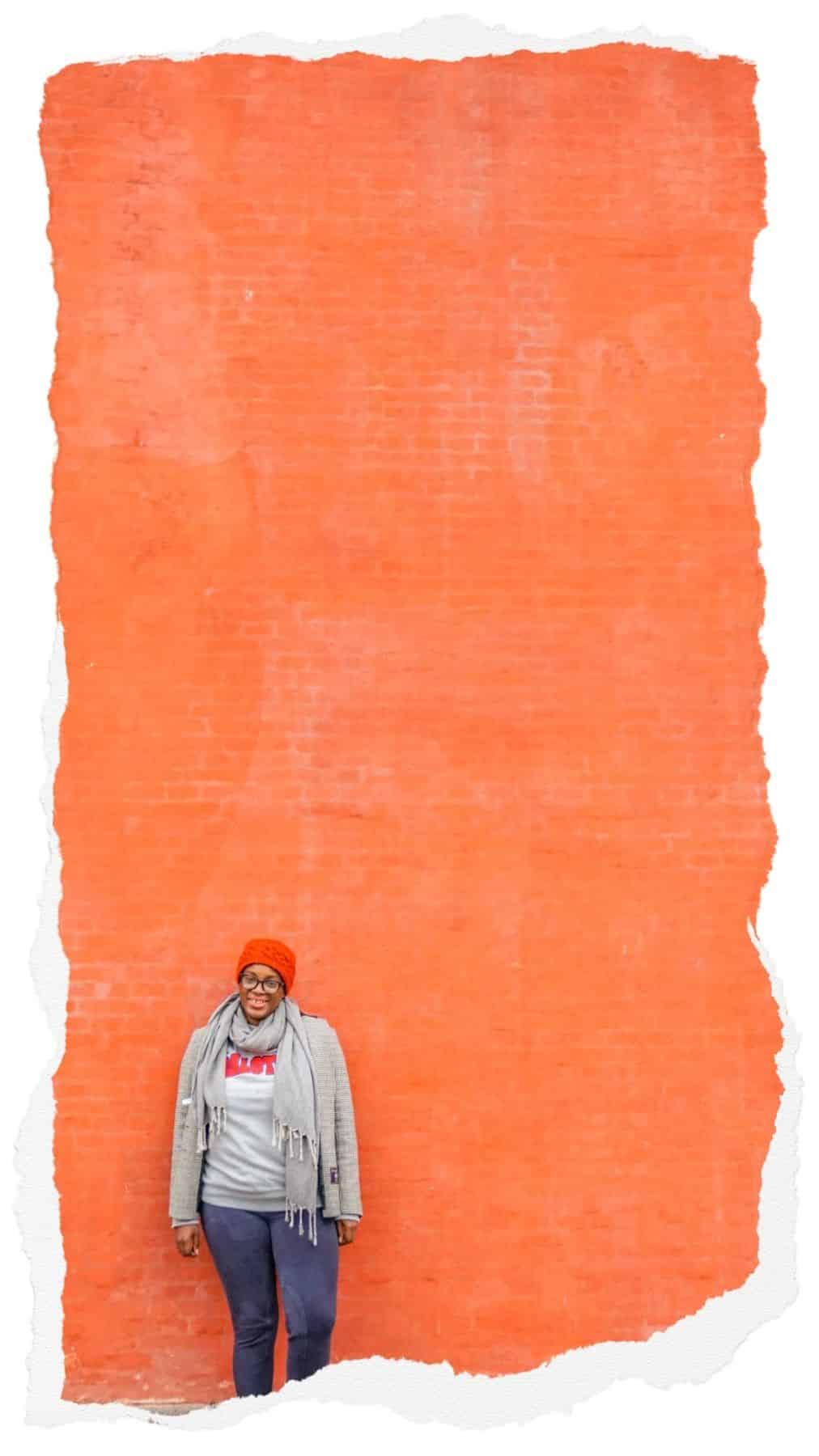 It's also really close to The Little Mermaid, so if you are visiting one, make sure you swing by the other too.
Royal Danish Opera House
Opera. Love it or hate it? If you think that opera prompts some strong opinions from people, wait until you talk about the Royal Danish Opera House.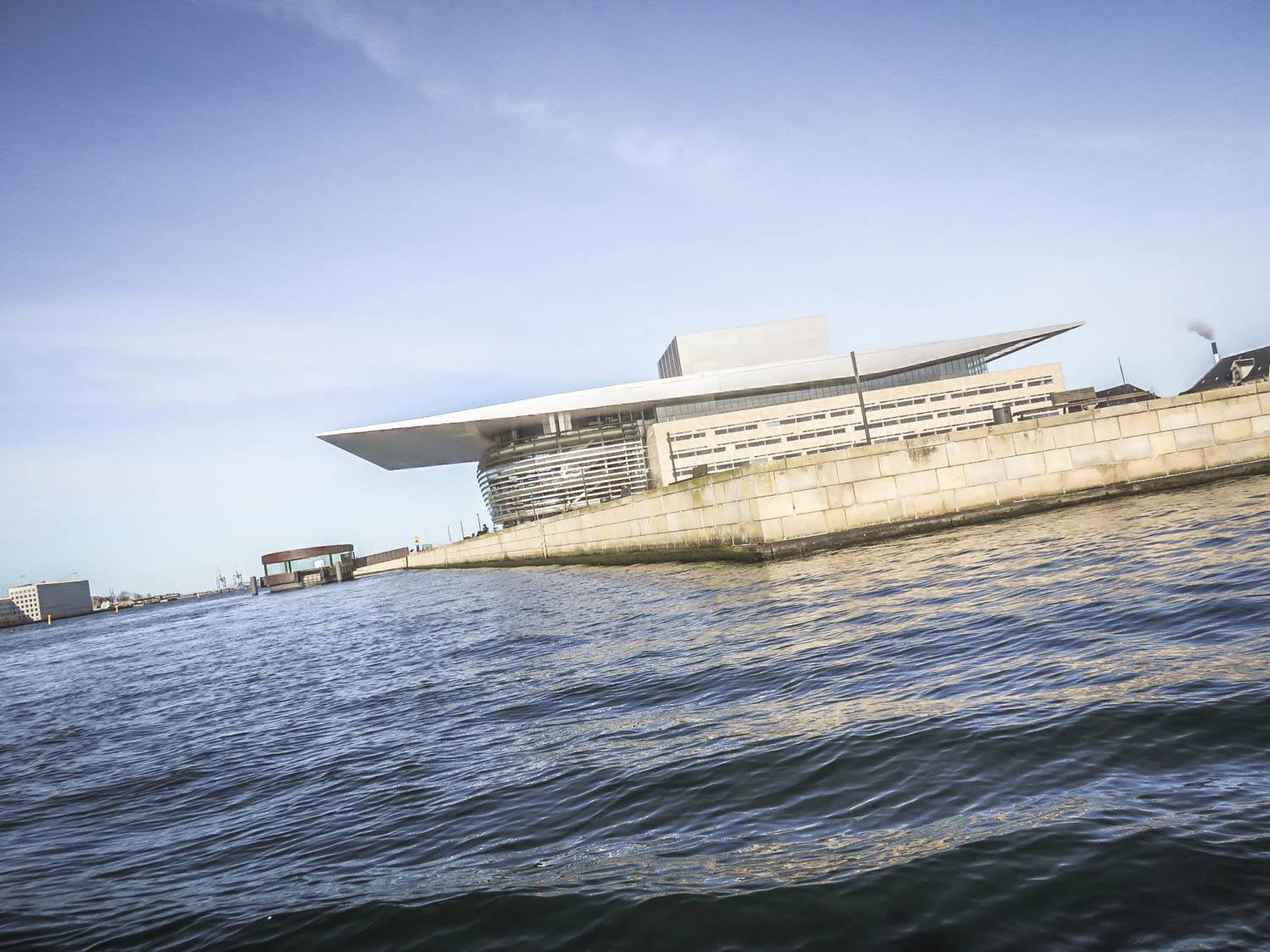 The futuristic architecture of the Opera house (which was one of the most expensive Opera Houses in the world) is pretty divisive – I personally love it.
Opera lovers should check ahead to see what's on the schedule. Everyone else should at least catch a water bus over to Dokøen to see it up close.
Statens Museum for Kunst
Denmark's National Gallery is the largest art museum in Denmark. Browse works of art in the museum's vast collection, which includes works by diverse artists such as Munch, Matisse and Mantegna.
I wasn't blown away by SMK, but it's a nice enough gallery to spend a couple of hours. I'd say that if you only have time to visit one or two galleries on your list of Copenhagen sights, you'd be better off heading to the Glyptotek, which really is wonderful.
Designmuseum Danmark
Copenhagen is a byword for good design, so it shouldn't come as a surprise that the Designmuseum Danmark is one of the best things to do in Copenhagen.
Browse works by designers, local and international from the Middle Ages right up to the present day.
It's not often that I get particularly excited about a museum shop but the Designmuseum Danmark's is exceptional. Perfect for buying something to bring home with you.
Things to do in Copenhagen for Foodies
Pick up Lunch in Torvehallerne
There are few things I like more than heading to food markets and picking up a few small bites from different stalls for a mishmash of wonderful foods and flavours.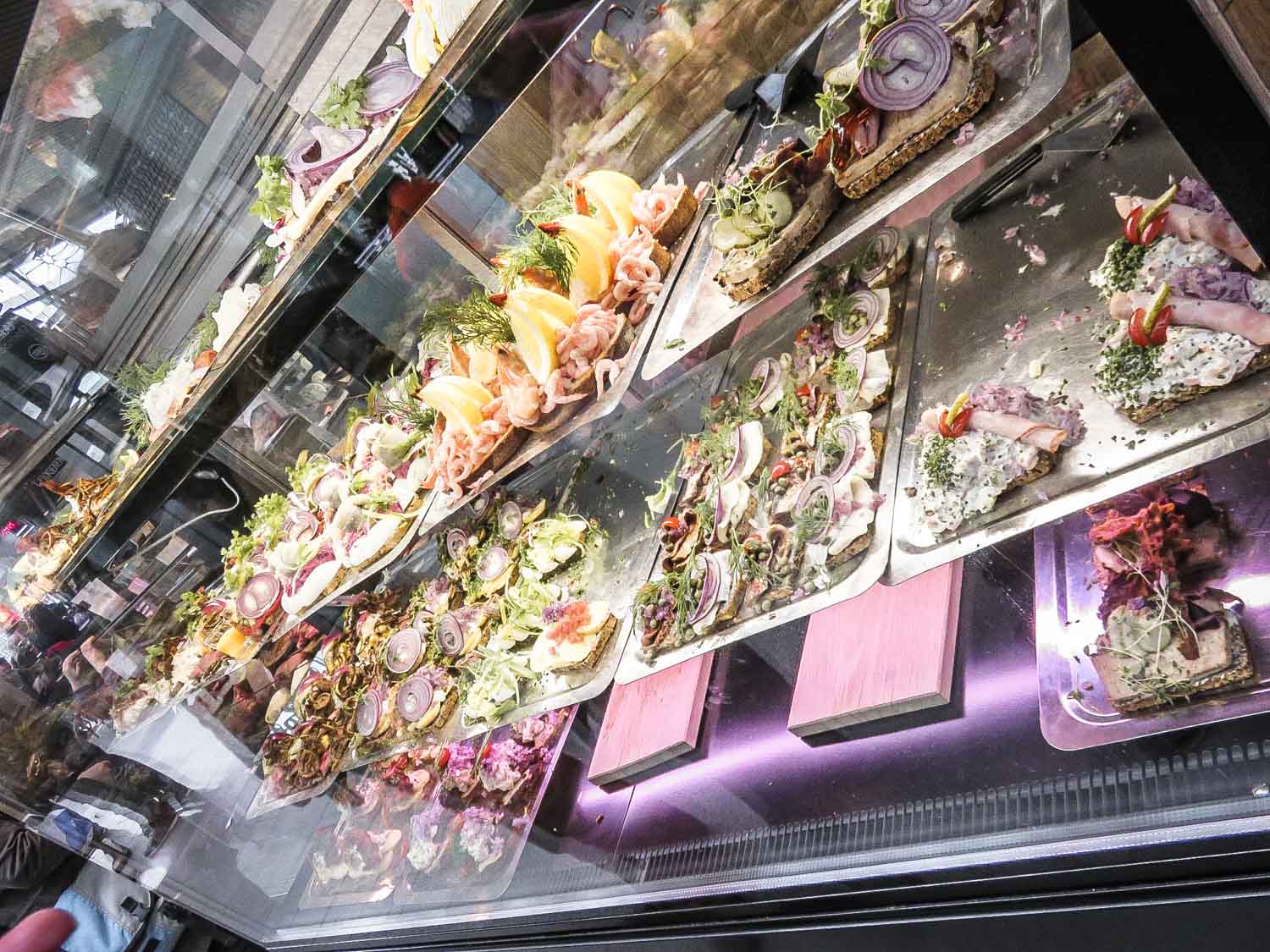 Torvehallerne is a bustling food market in the centre of town and near to Norreport station. There are over 60 stalls, all selling the highest quality food and drink in town.
I'm fully obsessed with Smorrebrod – Danish open sandwiches on rye and I haven't found any that are better than those at Hallernes Smorrebrod. Take your pick – there's certainly enough to choose from.
Feast on Street Food at Reffen Island
I was really sad to hear that one of my favourite street food spots in Copenhagen, Paper Island, had closed down. But, when the same people went and opened another street food haven called Reffen Island, I knew that I had to explore.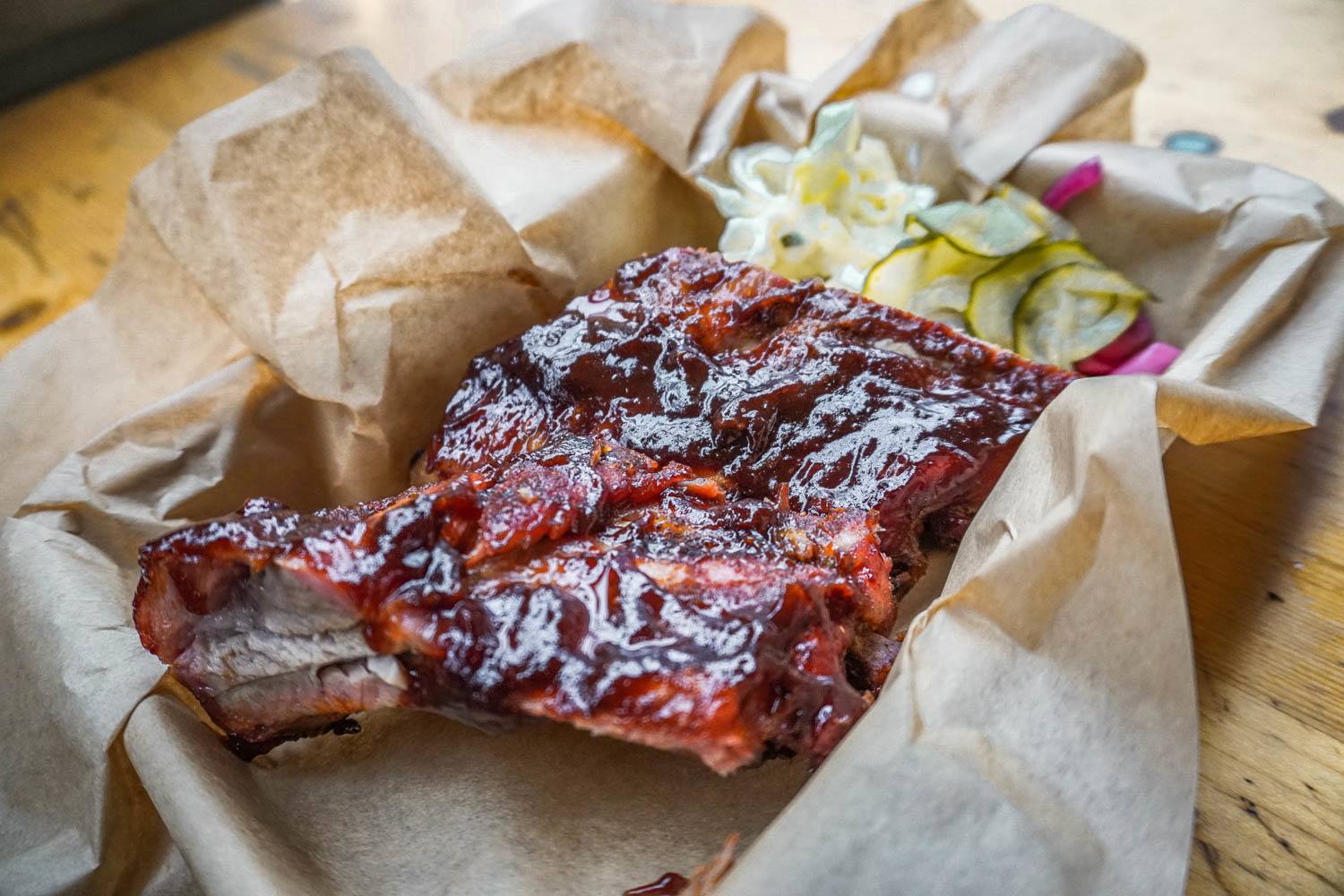 Reffen is a cool mishmash of street food stalls, indie shops and bars: in short, everything you need for a cool afternoon or evening kicking back on your Copenhagen trip.
Don't miss Thriller in Manila for some utterly scrumptious Filipino dishes.
Be warned, Reffen is largely outdoors, so wrap up warm if you are going in winter.

Cool Things to do in Copenhagen at Night
Sip on Cocktails at 1656
Love a good cocktail bar? You are 100% in the right city – Copenhagen has a thriving mixology scene that is guaranteed to wet your whistle.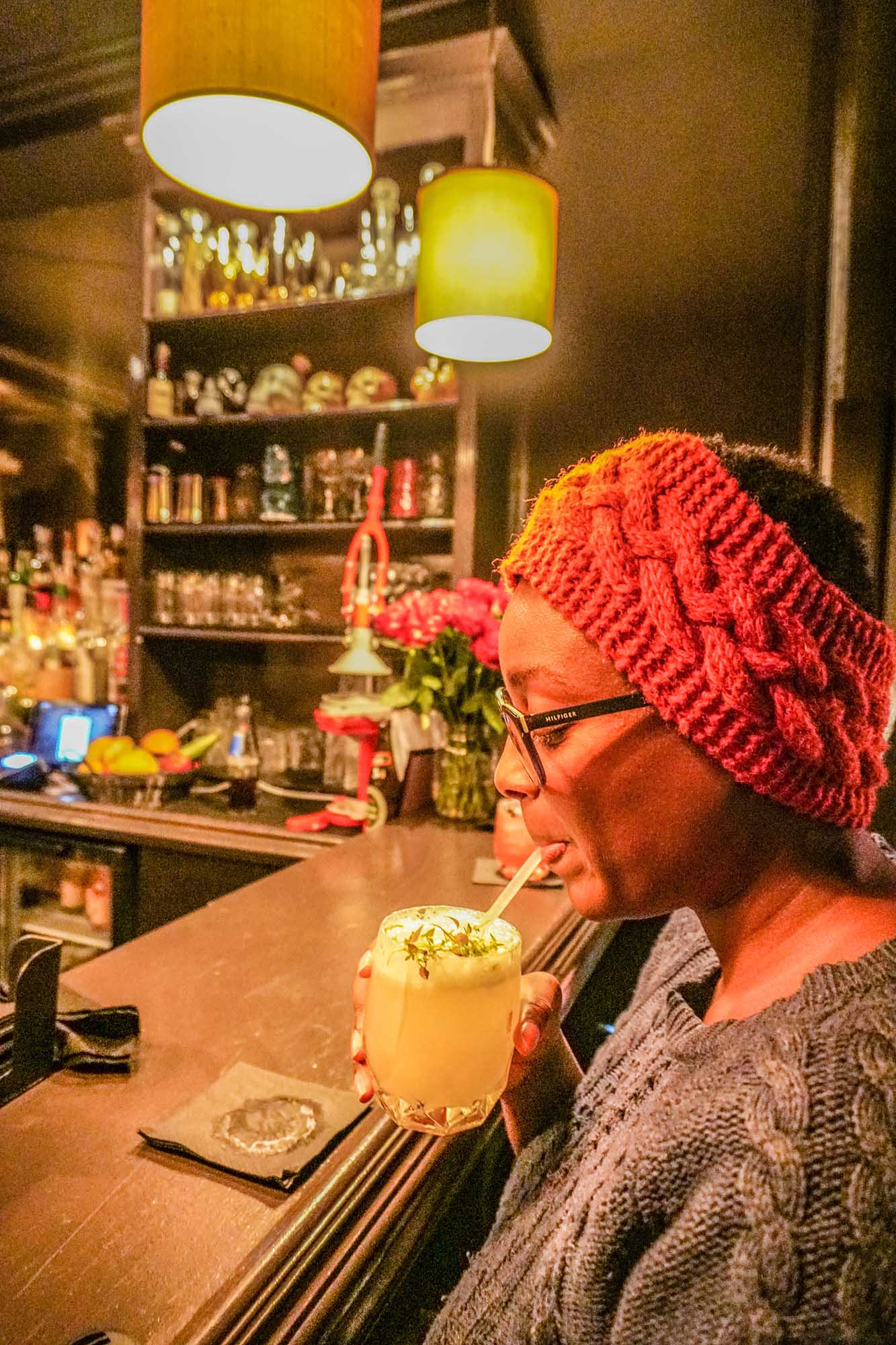 Just around the corner from the Kødbyens District, 1656 is one of my favourite cocktail spots in Copenhagen.
You'll find a few classics on the menu, but I'd advise you to be adventurous and try something a little different – pretty sure you won't be disappointed.
Catch a Concert at Vega
Whether you're heading to the smalller Little Vega or the much larger Vega downstairs, catching some live music at Vega is highly recommended.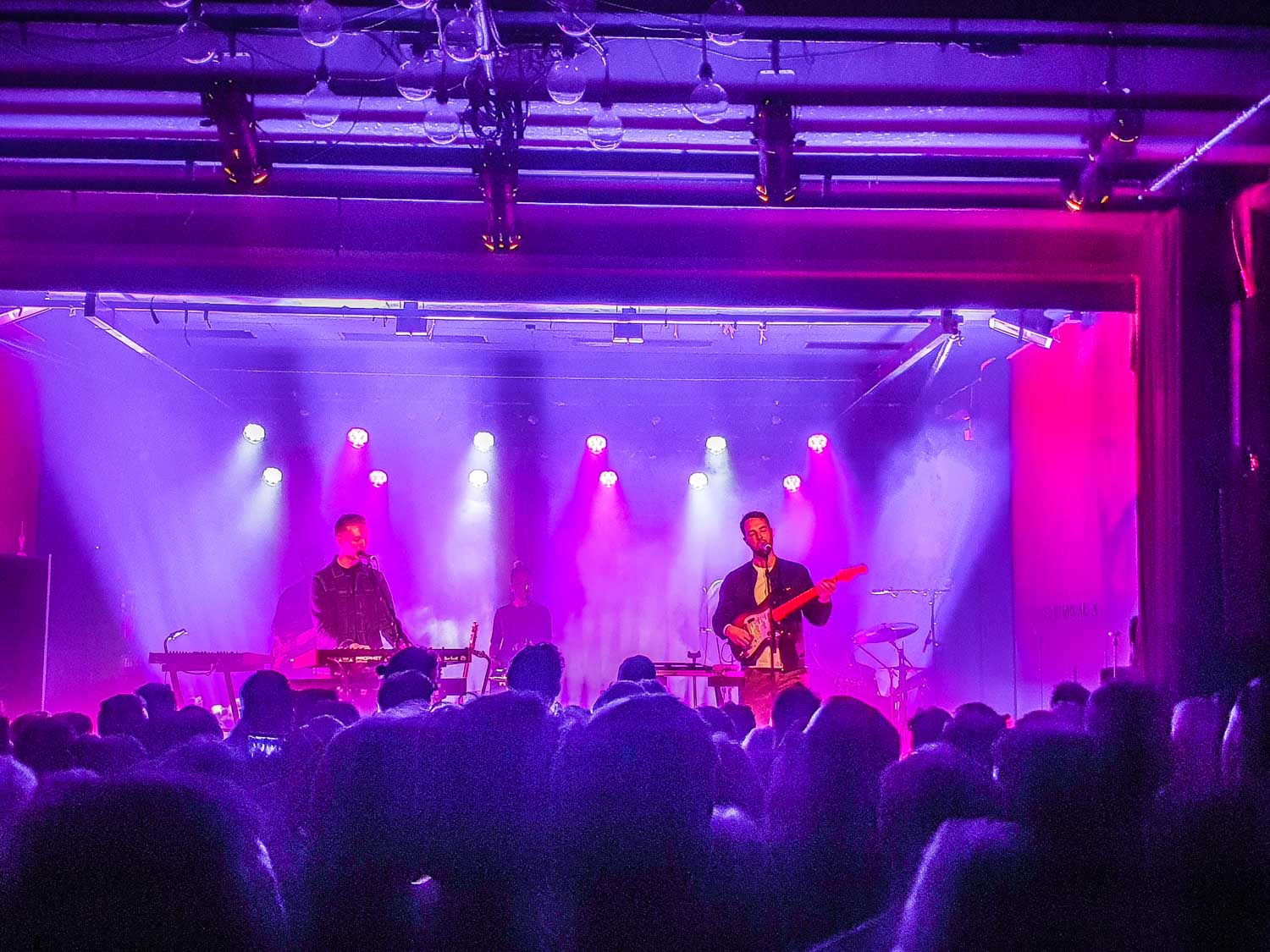 I pretty much booked last week's trip so I could see Honne (who I'd missed in London) and it was a revelation. Held in the cosy Little Vega, it was such a memorable experience – the intimate venue worked so well and the crowd were wonderful.
Wine at Ved Stranden 10
There are plenty of wine bars dotted around the Copenhagen but Ved Stranden 10 is a little different.
Rather than you browsing the wine menu and picking what you want, you describe what kind of wine you like and they find you the perfect sip to suit. They do a really quite stellar job of it too.
Best Shopping Spots in Copenhagen
Stroget
One of Europe's longest pedestrian streets, Stroget is the lifeblood of Copenhagen's shopping scene. Of course, you'll find the same international brands that pop up on every high street these days but Stroget has a few treasures of its own.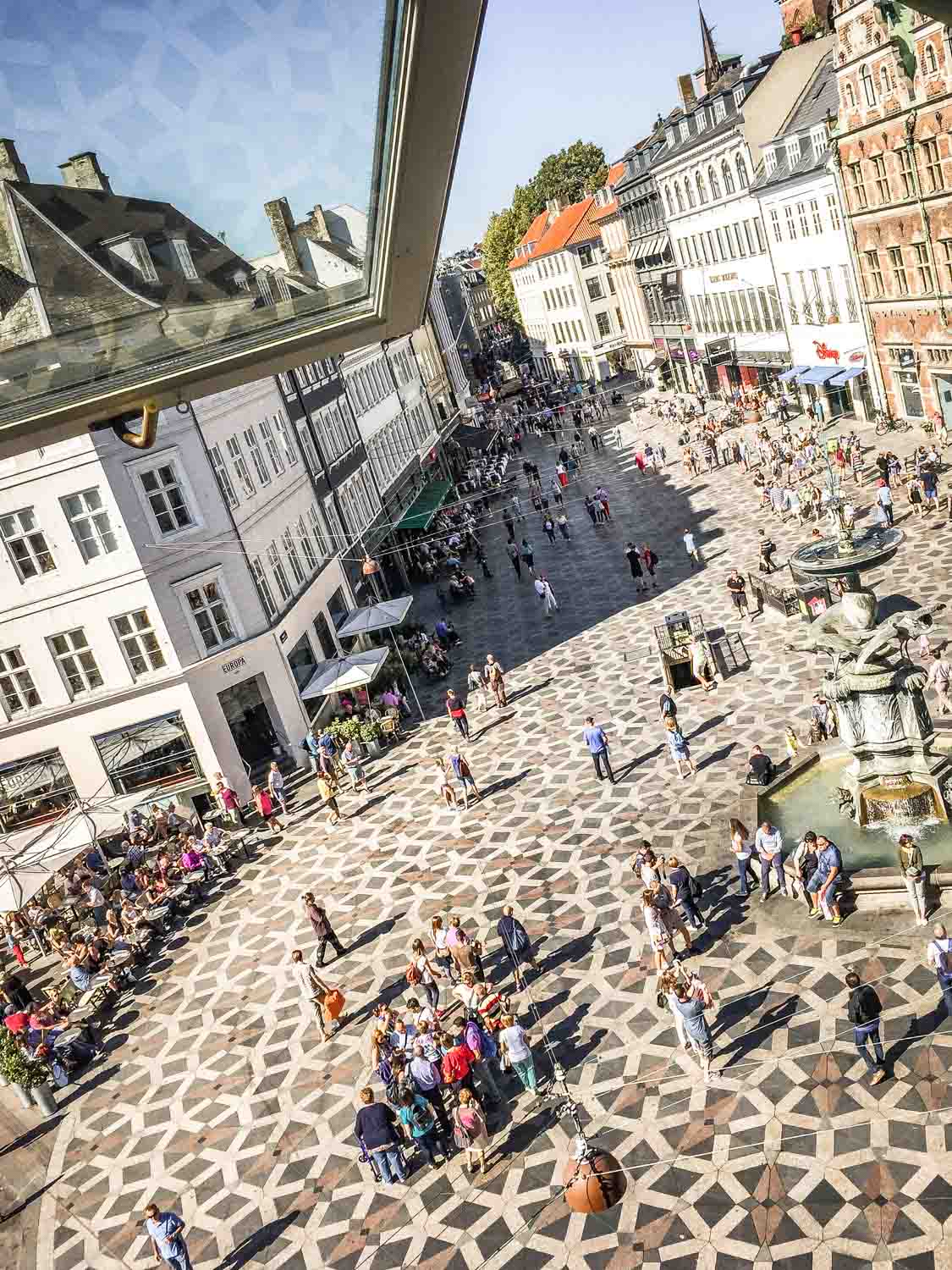 HAY House, the flagship store of Danish brand House of HAY, is a must do in Copenhagen if you're looking for some cool interior gems to bring home with you.
Gronnegade
Gronnegade is a treasure trove of independent shops and boutiques. There aren't really any big-name brands, instead you will find cool interiors shops, vintage clothing stores, cafes, coffee makers, perfumers – well worth a trip if you're looking to do a spot of shopping while you are in the city.
Copenhagen Like a Local: Under the Radar Spots
Hang Out in Copenhagen's Botanical Gardens
Copenhagen's Botanical Gardens don't get a lot of press, which is a shame. Covering 10 hectares in the heart of the city, I love walking around when it's in full bloom in summer.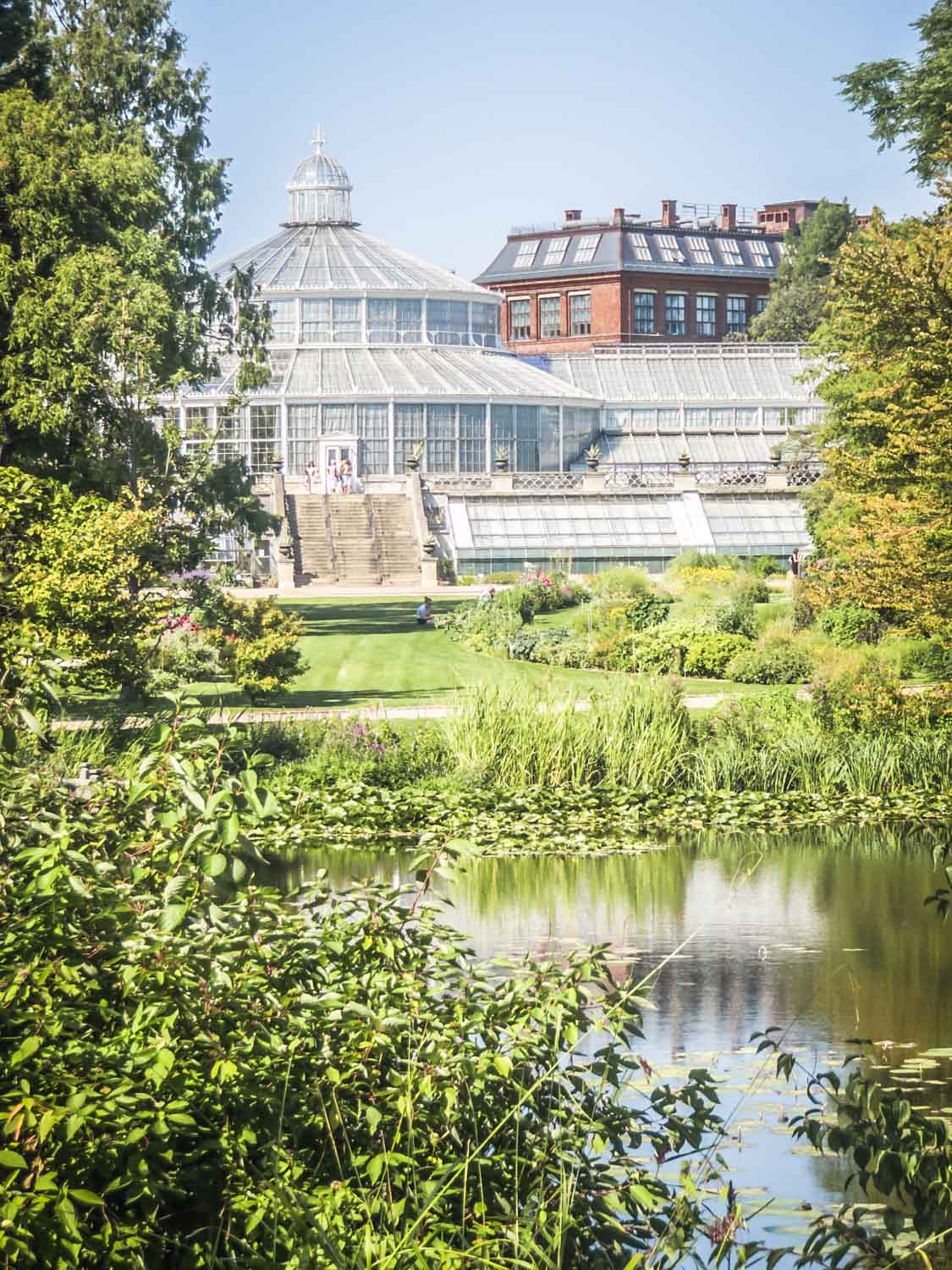 Time your visit right and you can visit the series of spectacular glasshouses within the garden grounds.

Spend Time in Norrebro
Multicultural Norrebro can feel like it's a little off the beaten track… despite the fact that it's only a ten minute cycle from the heart of the city.
There aren't many big "Copenhagen tourist attractions" in Norrebro per se (though Hans Christian Andersen is buried in Assistens Cemetery) – much of Norrebro's appeal is hanging out at urban spaces like Superkilen – a skatepark come cool hangout that's always buzzing in the summer.
Exploring Copenhagen through the maze of Norrebro's streets, you'll also find some of the city's hottest restaurants – Manfreds and Oysters & Grill are well worth the trip alone.
Awesome Things to do in Copenhagen: Further Afield
If you have a little more time, I'd include a few day trips from Copenhagen to a few spots nearby.
Louisiana Museum of Modern Art
An expansive collection of modern art 25 miles north of Copenhagen.
Frederiksborg Castle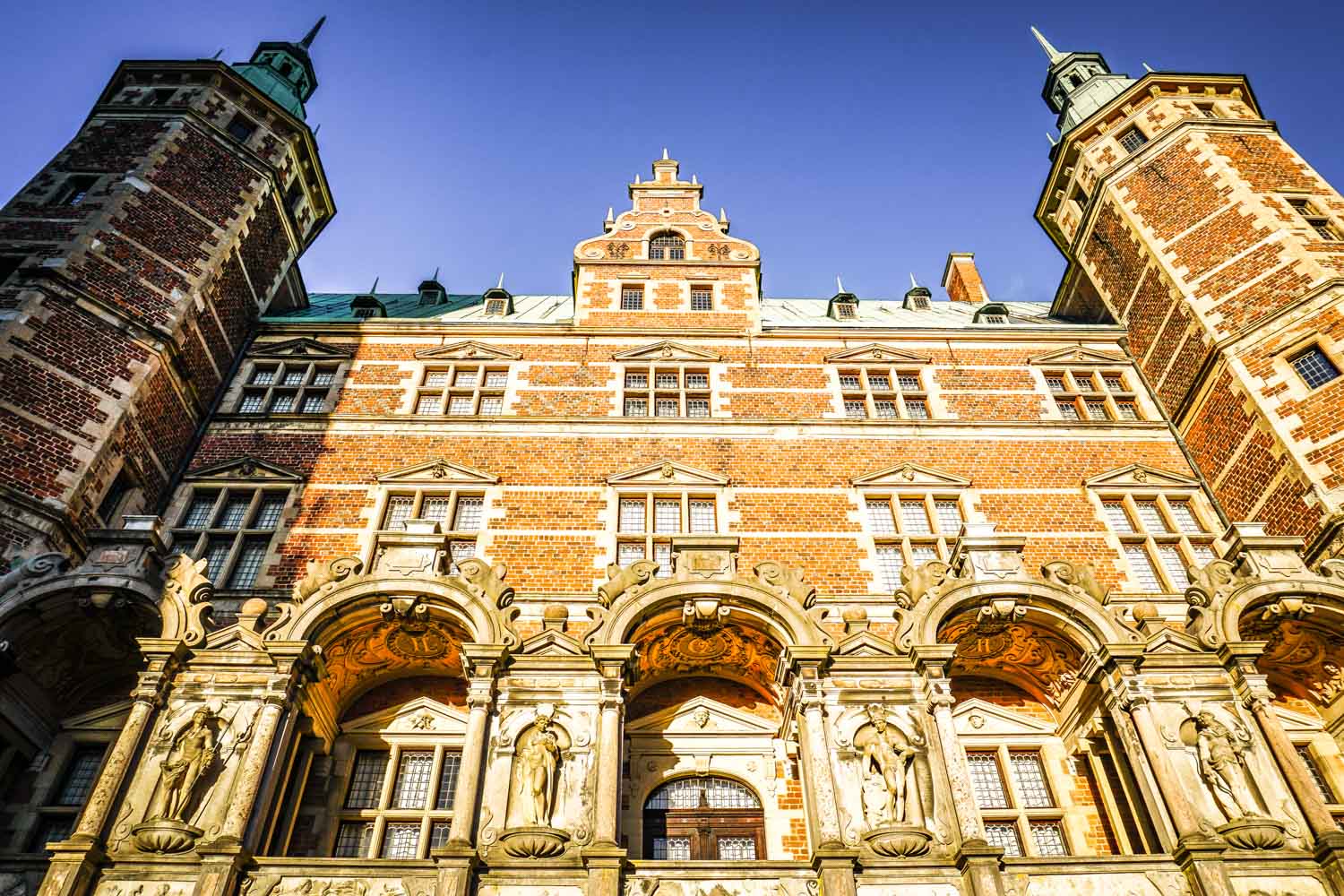 A gorgeous castle a short train ride away from the centre that also doubles up as the National Museum of History.
Kronborg Castle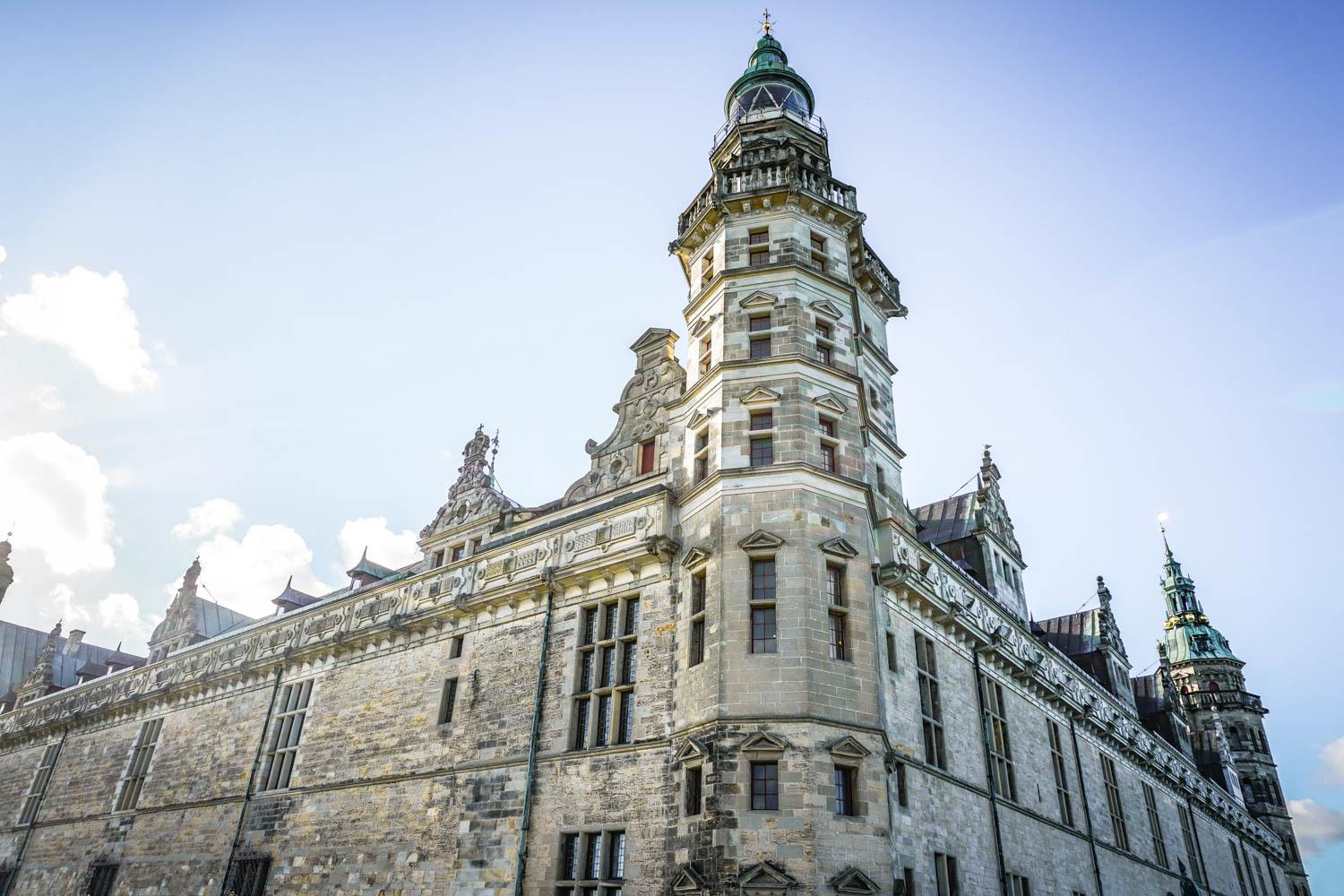 Once one of the biggest castles in Medieval Europe, Kronborg is also famous for being the setting for Shakespeare's famous play Hamlet.

Copenhagen Attractions Map
So, there we are, the best things to do in Copenhagen. I hope that you enjoy your trip!

Love this? Save and share on Pinterest.
Read more Copenhagen Travel Guides and Tips