Copenhagen has firmly established itself as one of the coolest cities in Europe and is the perfect city break destination. I've created the perfect itinerary for 3 days in Copenhagen to rock your trip.
Move over Stockholm – Copenhagen is the new cool kid in town.
We've all seen pictures of Copenhagen's famous attraction The Little Mermaid and secretly thought that Disney's Ariel was better (oh, just me then).
So what is Copenhagen really about? From Michelin-starred restaurants, exclusive spas to fairytale gardens and palaces, there's a lot to discover.
Here to get you started? A step by step itinerary for the best things to do in Copenhagen in three days. PS, if you're travelling during the colder months, you should also check out my guide to visiting Copenhagen in winter.
3 Days in Copenhagen Itinerary: Day One
10am – Amalienborg Palace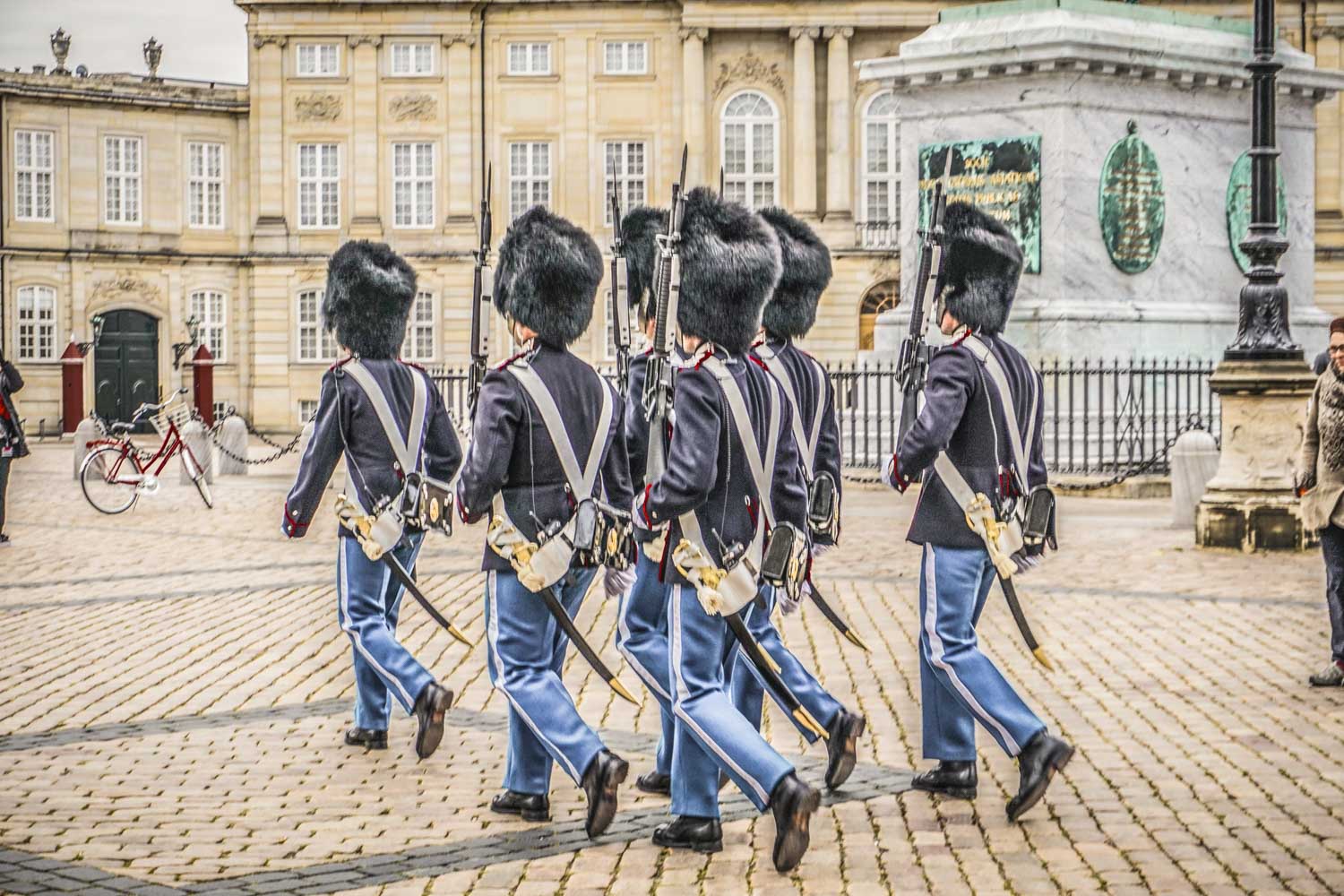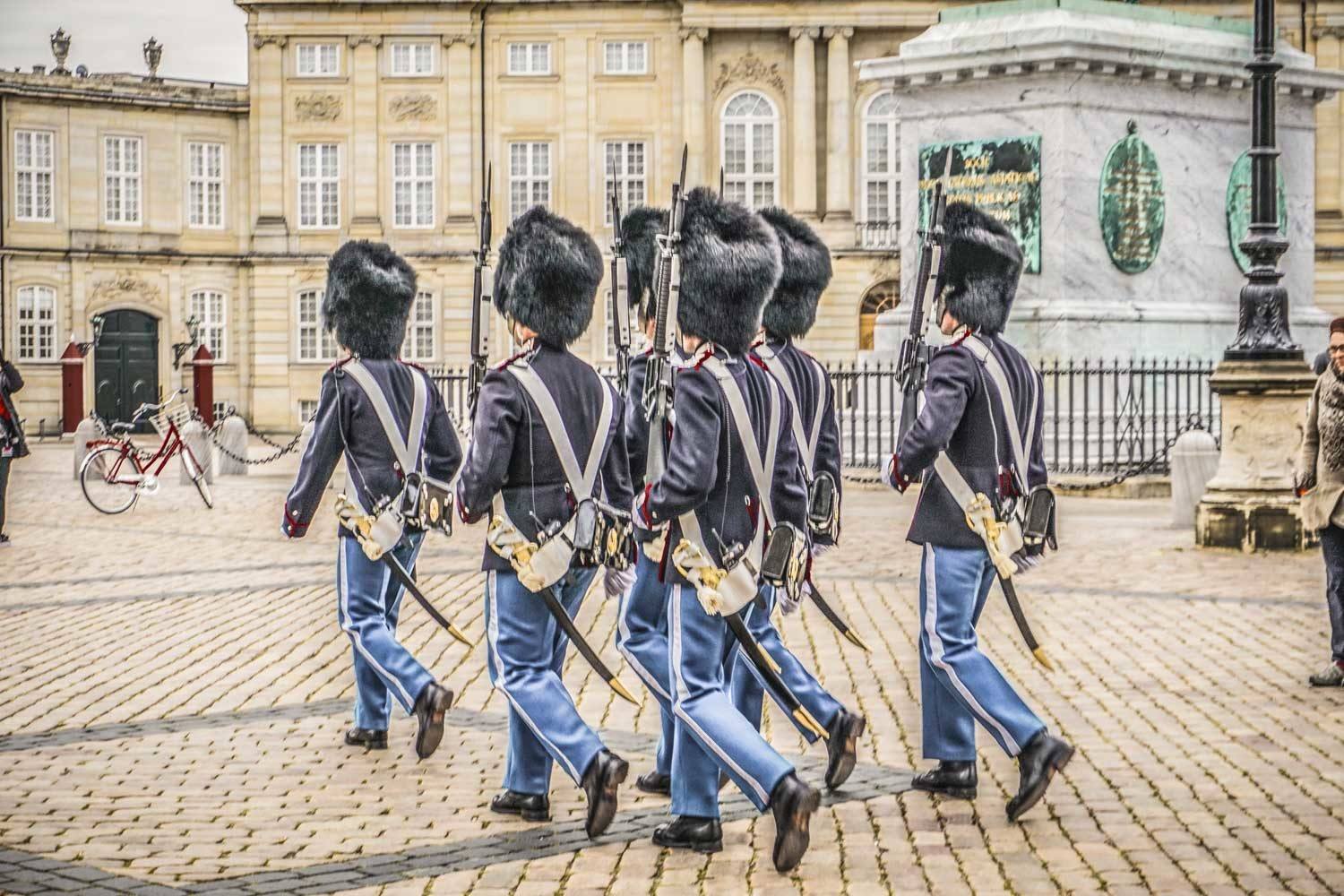 Start your day at the Amalienborg Palace. In most countries, chances are you aren't going to get to see the inside of the reigning monarch's palace unless you are one very connected person.
Luckily, Denmark's royal family are a lot more laid back about things and offer visitors the chance to wander around the Amalienborg Palace (one of many palaces in Copenhagen and their winter residence) during the summer months.
The palace dates back to the 1790s and has been the main residence for many of the Danish royals since then. If you're lucky, you can even catch the changing of the guard, which takes place at midday every day.
Top Tip: You can visit the palace using the excellent-value Copenhagen Card. Read more about the Copenhagen Card and if it's worth the money.
11.30am – Statens Museum for Kunsk
Culture vultures should head to Statens Museum for Kunsk – The National Gallery where you can eye up a range of European and national paintings dated from the 15th century right up to the present day.
Iconic works by well known masters such as Henri Matisse, Cranach, Picasso, Titian and Rembrandt are mixed with lesser-known works for a unique but enjoyable experience. The museum also hosts a range of temporary exhibitions.
1pm – Copenhagen Botanical Gardens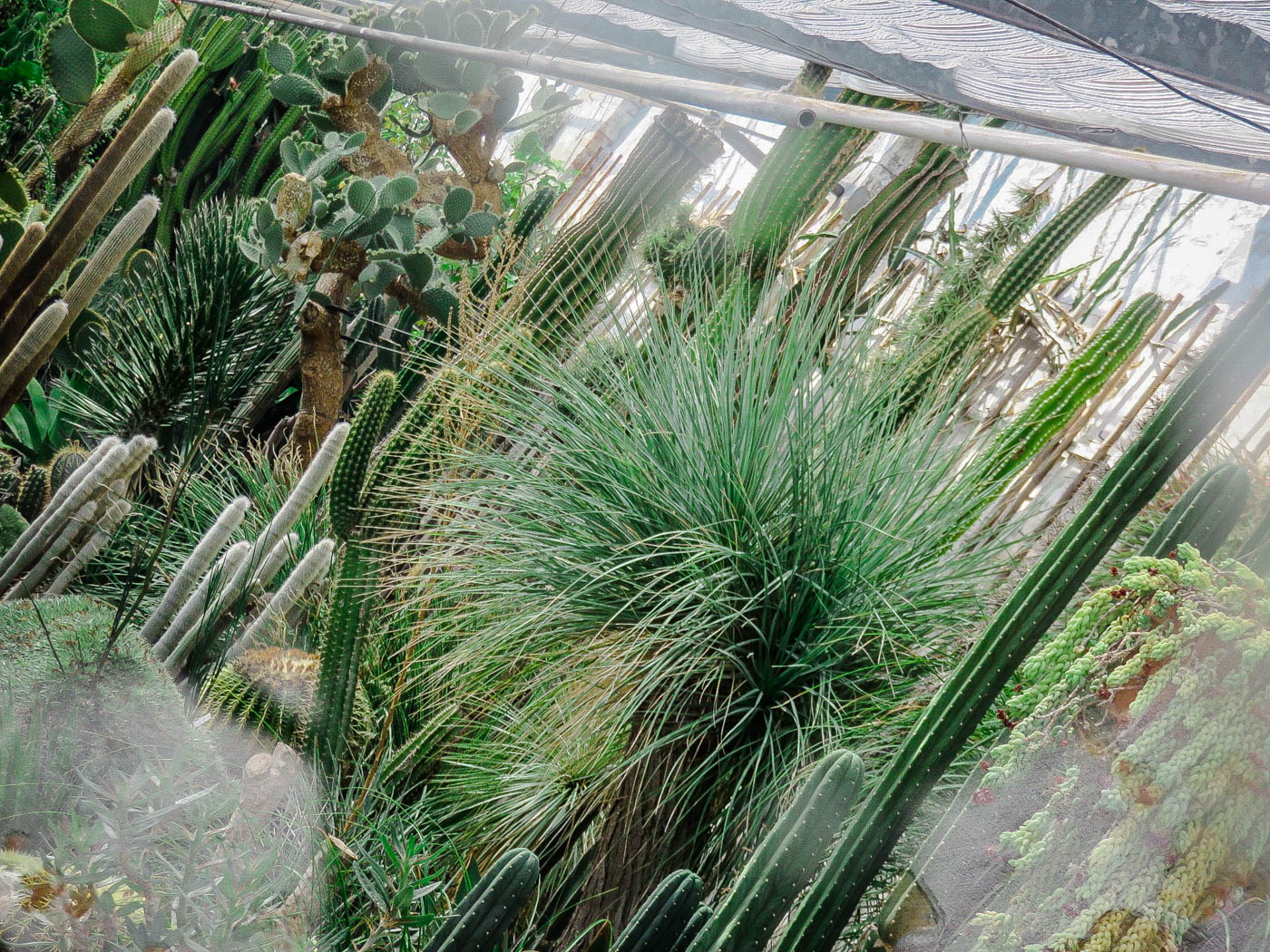 If it's summer and the sun is shining, pop into Copenhagen's Botanical Gardens. Duck through the gates and enter into an exotic world of blooming flora and plants that's too pretty to miss.
If you time your visit right, you can go into one of the garden's 27 glasshouses, the oldest of which dates from 1874. Once you're finished, take a seat in one of the two cafe's for a coffee and an ice cream.
2pm – Lunch in Torvehallerne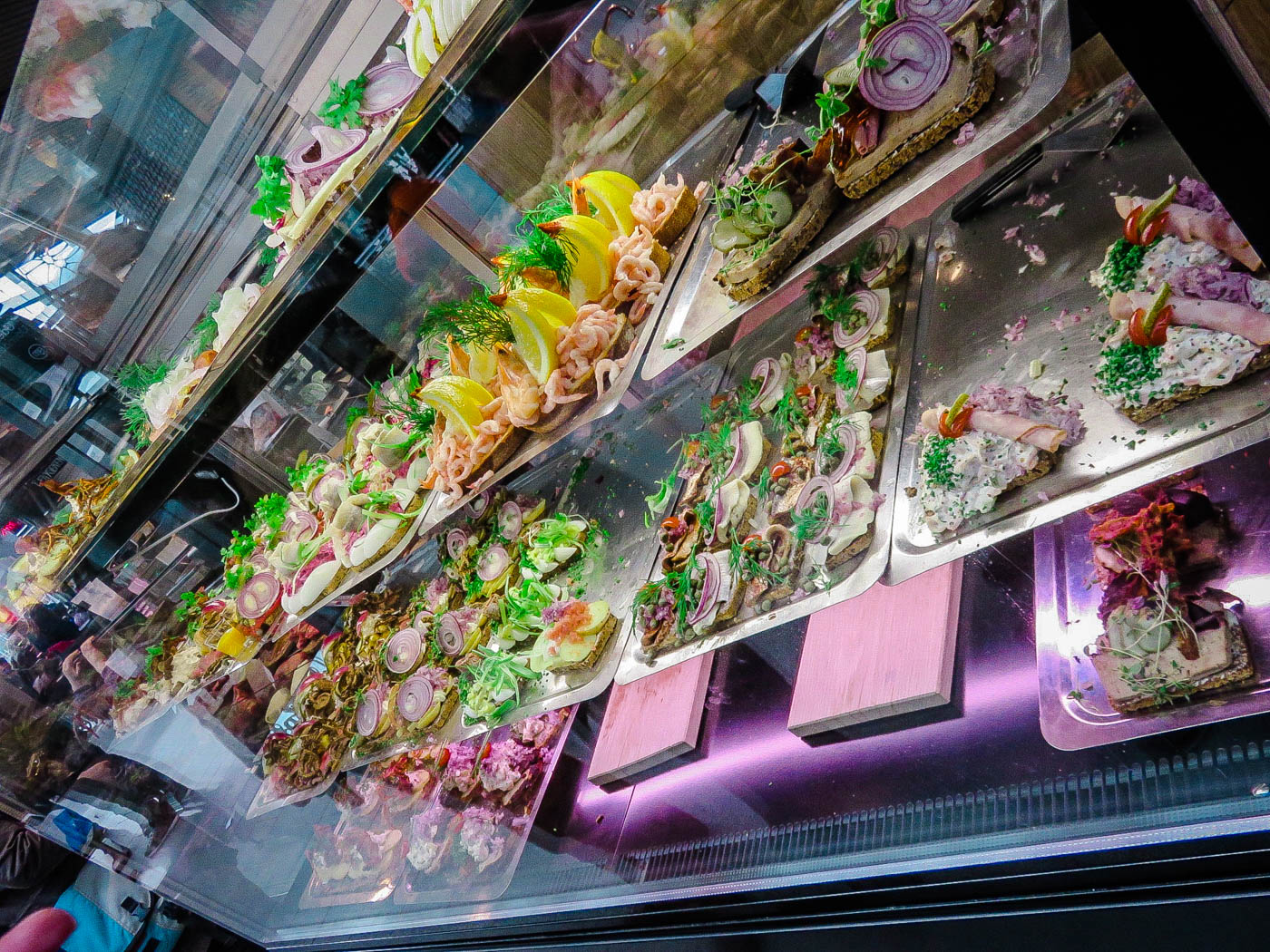 Make your way to Torvehallerne – a Borough Market-styled covered market by Norreport Station. Take your pick from made-to-order sandwiches, salads, cheeses, charcuterie and some delicious smorrebrod – five stars for the latter alone.
There are a number of street food markets in Copenhagen – Torvehallerne is one of my favourites, thanks to its central location and cool vendors.
3pm – Wander around Grønnegade
If you're looking for a shopping experience that's a little different in your 3 days in Copenhagen, you should head to the Grønnegade area of the city.
You could turn all Breakfast at Tiffany's and visit Holly Golightly to discover beautiful pieces from Marc Jacobs, Balenciaga and Christian Louboutin.
4pm – Christiansborg Palace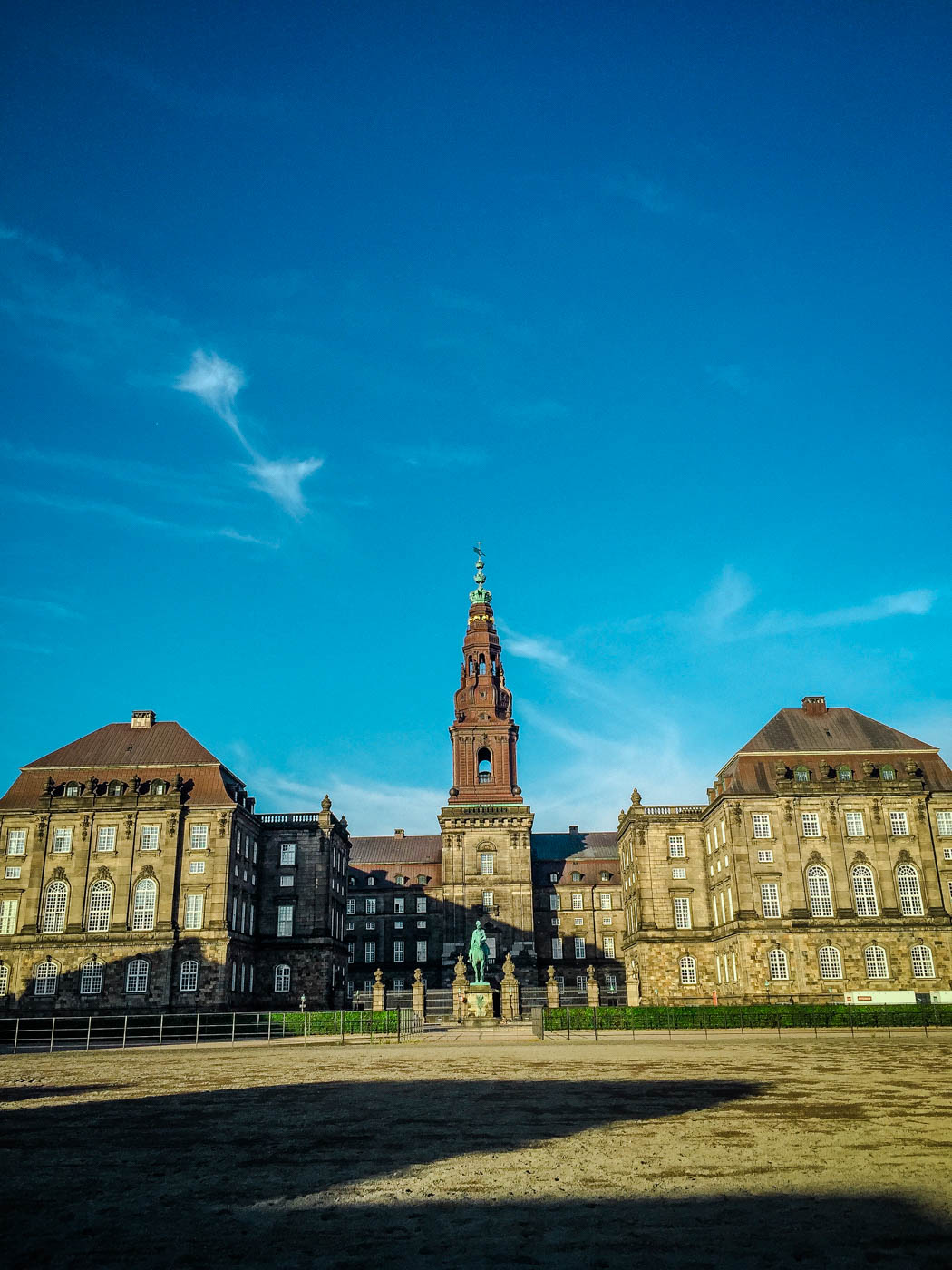 Christiansborg Palace, perched on the small island of Slotsholmen is the seat of Danish Parliament.
While I'm sure you guys have been champing to see where the Supreme Court and Ministry of State sit (oh wait, perhaps not), it is well worth a trip for the opulent interiors and the fact that it offers great views out over the city.
5pm – Go Shopping on Strøget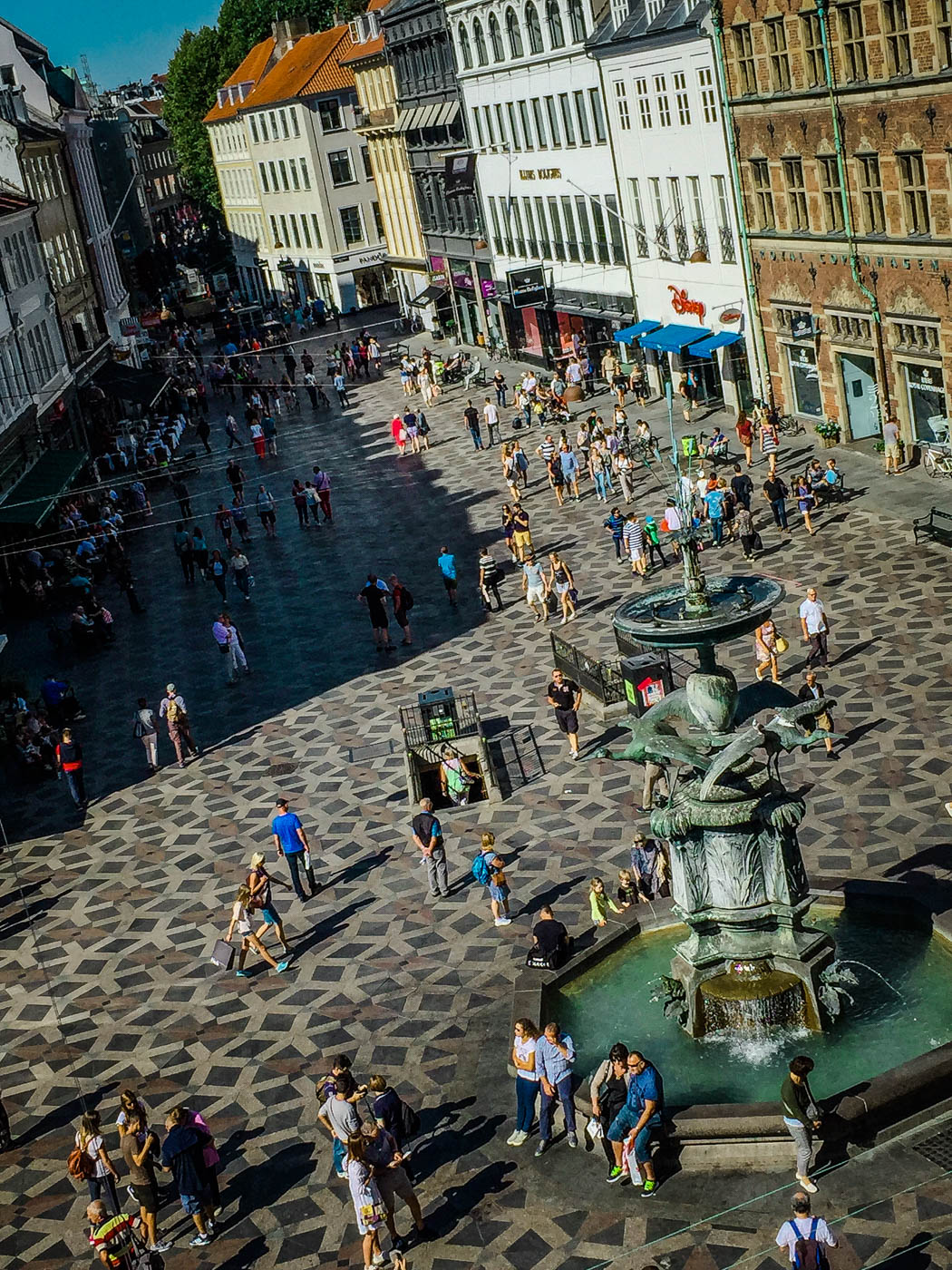 Copenhagen is one of Europe's best kept shopping secrets. The country's quirky, cutting edge designers are making it big on the international map and there's no place better to discover why than in their home country.
Much of the shopping action is focused around Strøget, the world's longest pedestrian street measuring an impressive 1.1. kilometres – meaning lots and lots of shops for the avid fashionista to discover. There are big international brands such as Prada, Chanel, Hermes, Louis Vuitton but the real excitement comes in the form of the local names such as interior design store Illums Bolighus.Interiors fans won't want to miss design sensation House of Hay.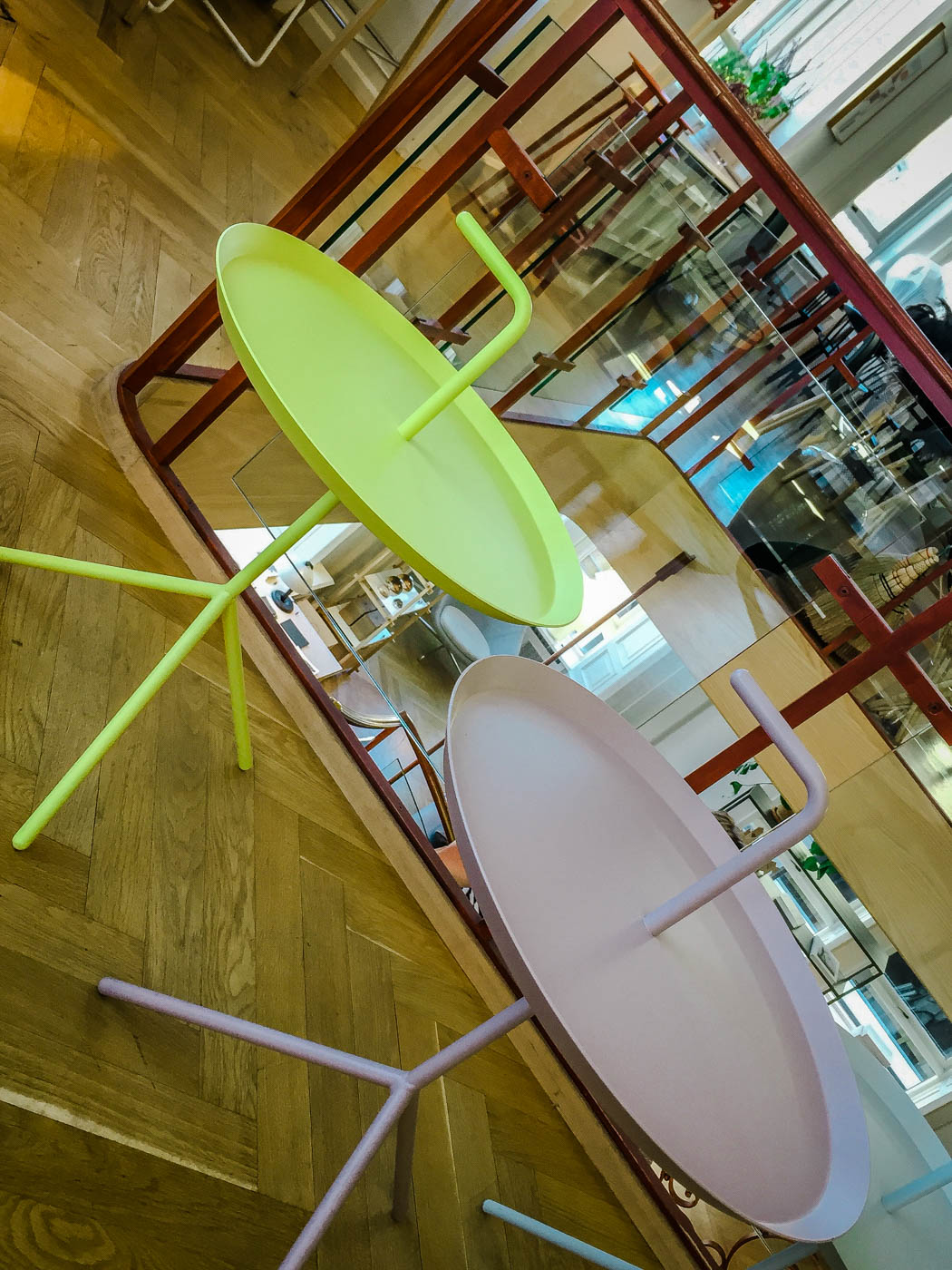 While you can spot Hay's pieces in pretty much every cool design shop in the world, this is one of the few places where you can see the full collection.
It was love at first sight – not only because they're one of our all-time favourite classics on (Common's Ghetto Heaven) but because it is basically several floors of the finest interior porn. I dare you to come out empty-handed.
One of Copenhagen's biggest department stores, Det ny Illum is situated halfway down Stroget and spread out over 6 floors. The store features several Scandinavian designers, including Rodebjer and Resterods.
6pm – Tivoli Gardens
Steep yourself in the traditions of the Tivoli Gardens, one of the world's oldest amusement parks. Apart from The Little Mermaid, these timelessly elegant gardens form one of Copenhagen's most popular chillout spots and are filled with locals and tourists alike.
Step back into childhood with carousel rides and ice cream stalls or get your thrills on the Demon roller coaster.
Check ahead to see what's going on at the Tivoli (and if it's open) during your visit. The summer season at Tivoli Gardens welcomes rock concerts from local and international stars in the park every Friday evening.
8pm – Dinner at Kodbyens Fiskebar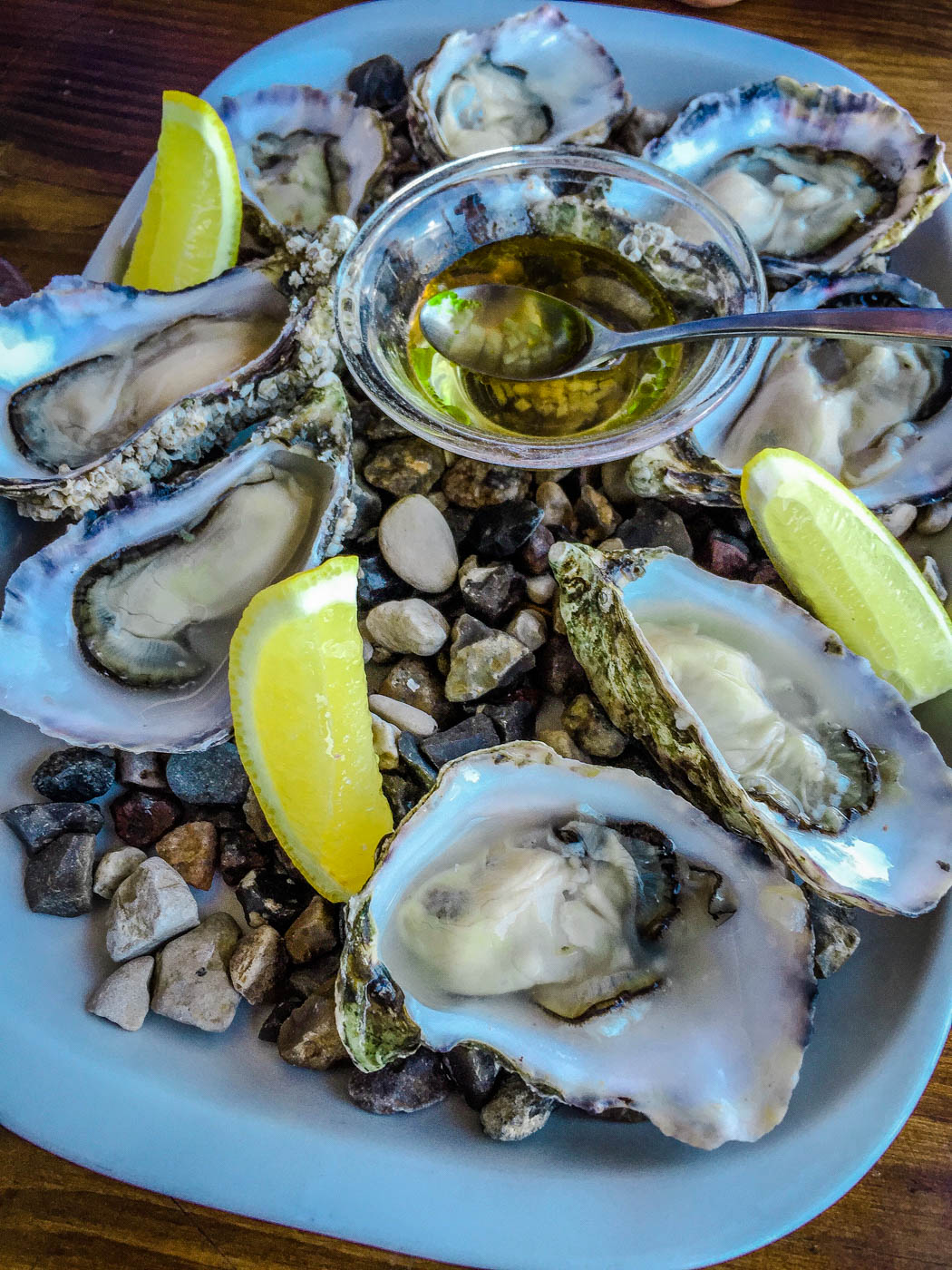 Love seafood? Kodbyens Fiskebar is hands down the best meal I had on my trip and I'm pretty confident in saying it will be yours too.
Fresher than you can believe fish, gregarious staff and prices that make your wallet happy – it is an all-out winner.
Don't miss out on the oyster tasting plate and do have whatever the dish of the day is – I'll wager that these guys won't get it wrong.
I often dream about the food in Copenhagen and most of those dreams involve this restaurant and that meal.
10pm – Cocktails at Ruby's
Ahh, Ruby's. The cocktails at this not-so-little den will knock your socks off – if they don't knock you to the floor first.
That said, they were finely balanced and clearly the brainchild of someone who is at the top of their cocktail-making game. Well worth the hangover from the inevitable one too many.
---
3 Days in Copenhagen Itinerary: Day Two
10am – Take a Canal Tour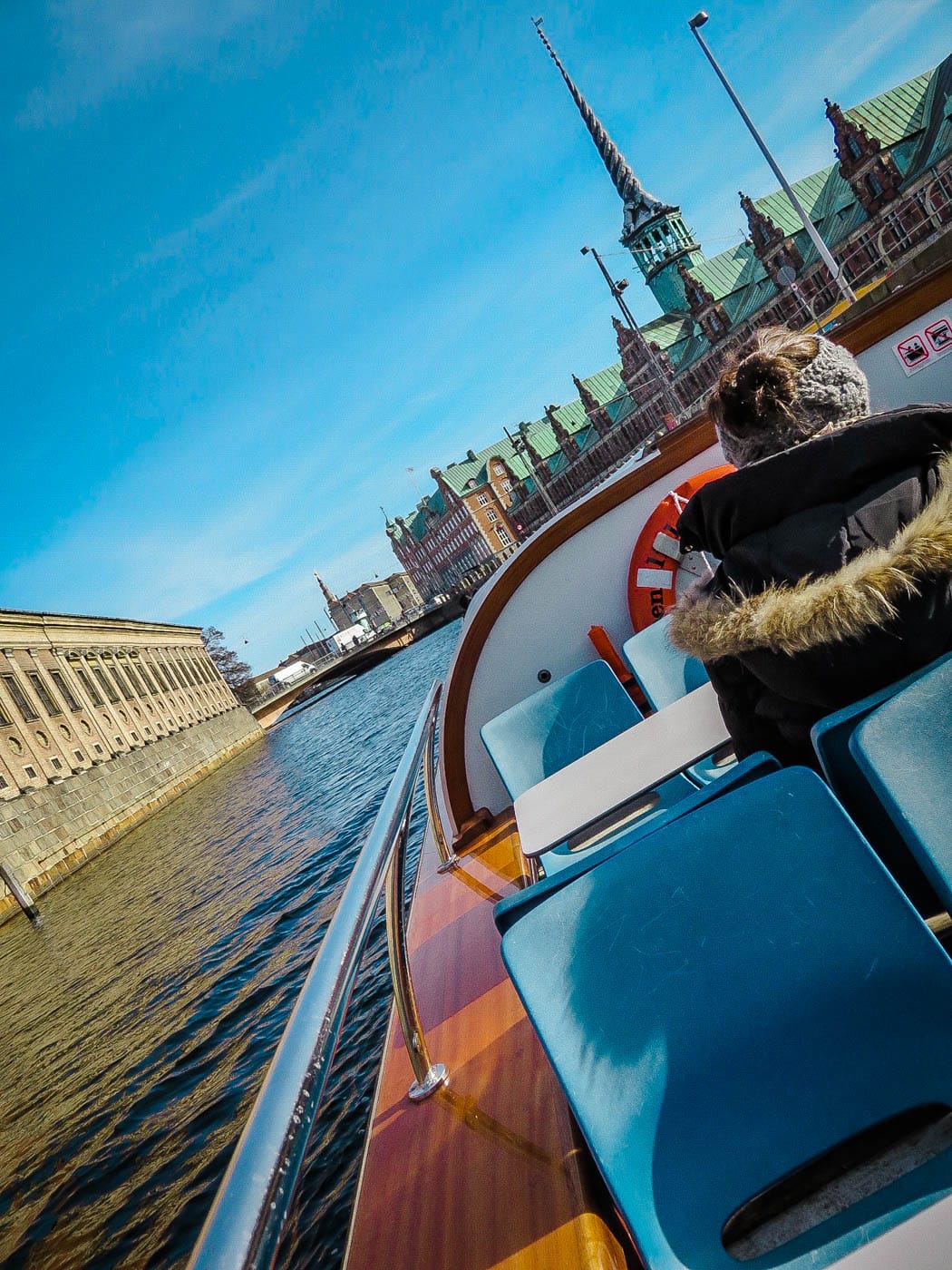 With three days in Copenhagen, It would be a shame to come to a maritime city and not spend any time on the water.
Copenhagen Canal tours whisk you past many of the city's biggest sites: including the Copenhagen Opera House, Black Diamond Library and the Little Mermaid. Jump onto the tour at Gammel Strand and take in the sites as you chug your way down to Nyhaven.
If you're visiting Copenhagen in the winter, it's still worth doing the canal tour if the weather is dry. Just make sure that you wrap up warm – fiercely cold winds blow over the waterways in the chillier months.
11.30am – Hop off and Explore Nyhavn
Colourful Nyhavn is a quaint neighbourhood that's packed with restaurants, bars and locals kicking back after a long day and should be number one on your Copenhagen itinerary.
Originally one of Copenhagen's less savoury neighbourhoods (the docks attracted some less respectable characters), filled with artists, prostitutes and sailors, it's now one of the must-see destinations for any three days in Copenhagen itinerary.
Swing by No.20 Nyhaven – the old home of Hans Christian Andersen. He also spent time living in no.67 and no.18 (I think it's safe to say that Andersen really liked it here).
Stop off for lunch before getting a Harbour Bus boat to the Little Mermaid.
2pm – The Little Mermaid
Love it or hate it, a trip to Copenhagen would not be complete without a trip to see the world famous statue of The Little Mermaid. The statue was built to honour the character created by the famous spinner of fairy tales, Hans Christian Andersen.
5pm – Take a Peek at Christiana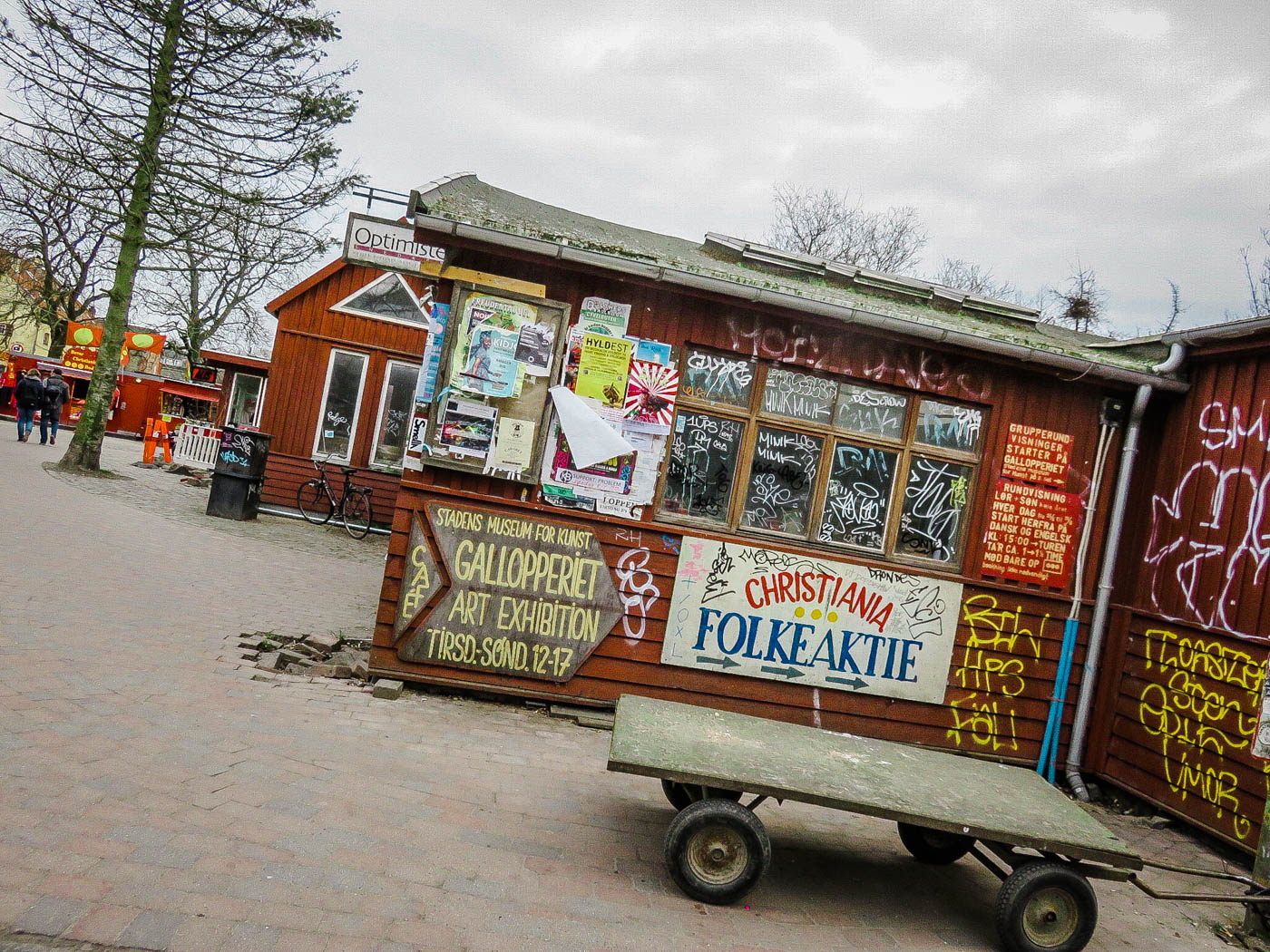 Hop on another Harbour Bus to Knippelsbro and then make your way to the freetown commune of Christiania. The commune has existed since 1971 and covers an area of eight acres.
Christiania is best-known for its hippy roots – meaning the sale and consumption of weed is OK (or at least tolerated) but cars are not. Take a stroll around the area, and settle in for a snack.
7pm – Tuck into Street Food at Reffen
Over 35 traders have based themselves in a huge warehouse in Reffen.
In practical terms, this means that you will find somewhere selling pretty much whatever you fancy. Grab your food and take it to the outdoor seating and munch.
There's even live music on the weekends to help keep it lively.
OR 7pm – Dine one of Copenhagen's best Michelin star restaurants Alouette
Alouette is hidden away in a former pencil factory, accessed only through a graffiti-covered lift. The rock n' roll feel to this modern restaurant is something seriously special.
The food is sourced from local farmers and lots of the meals are cooked on an open fire.
This is the perfect restaurant to escape the Copenhagen crowds and get tucked away in what feels like an incredible kept secret. The 1 michelin star helps too.
10pm – Wine at Ved Stranden .10
If you're going back into the centre of Copenhagen, stop off for a drink at Ved Stranden .10.
There's no menu at this wine bar. Why do you need a menu when you have staff with a phenomenal knowledge of their stock? Simply reel off your likes and dislikes (wine-wise, not life story) and they will magic up a glass of something very, very suitable.
3 Days in Copenhagen Itinerary: Day Three
10am – Head out of Town to Kronborg Slot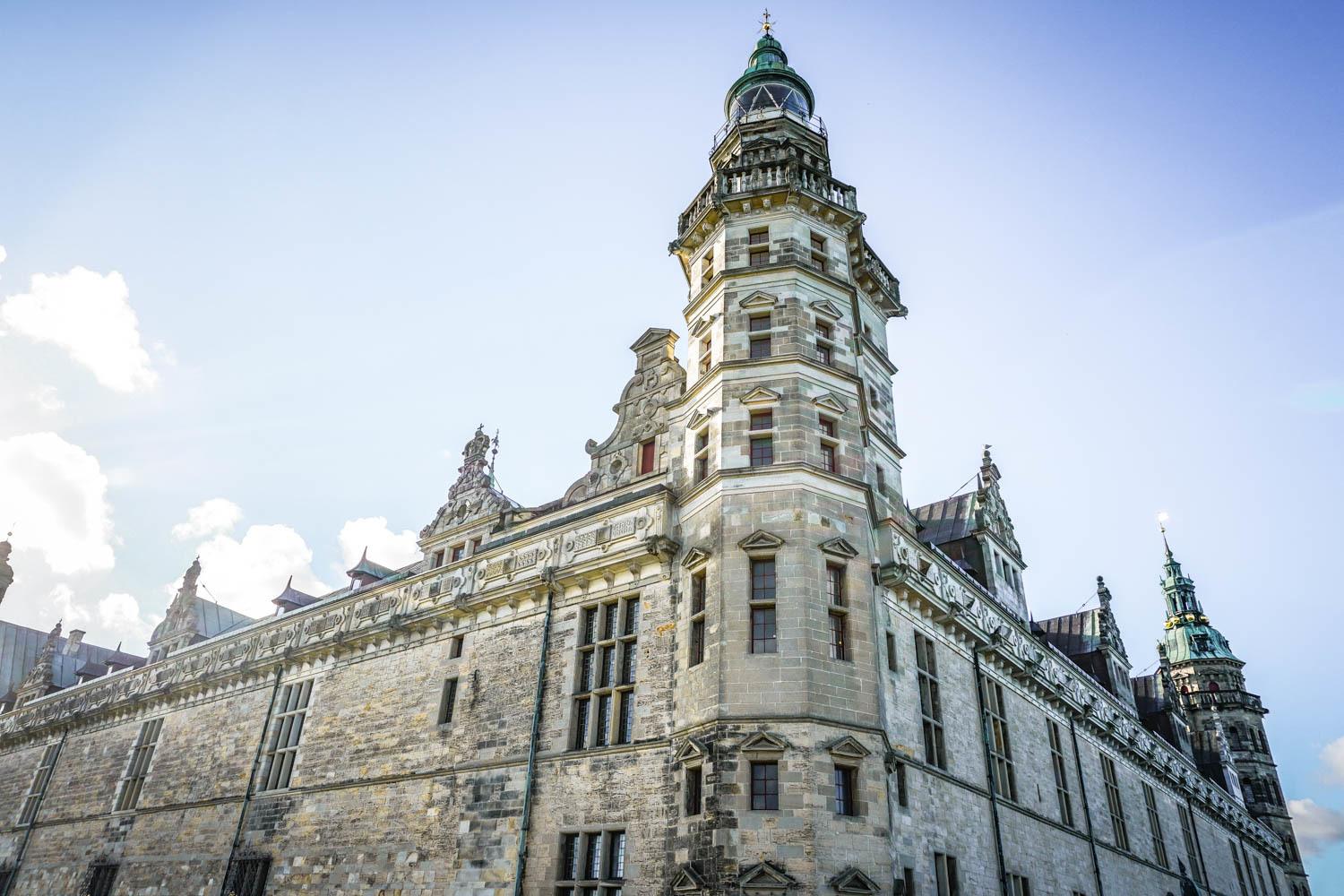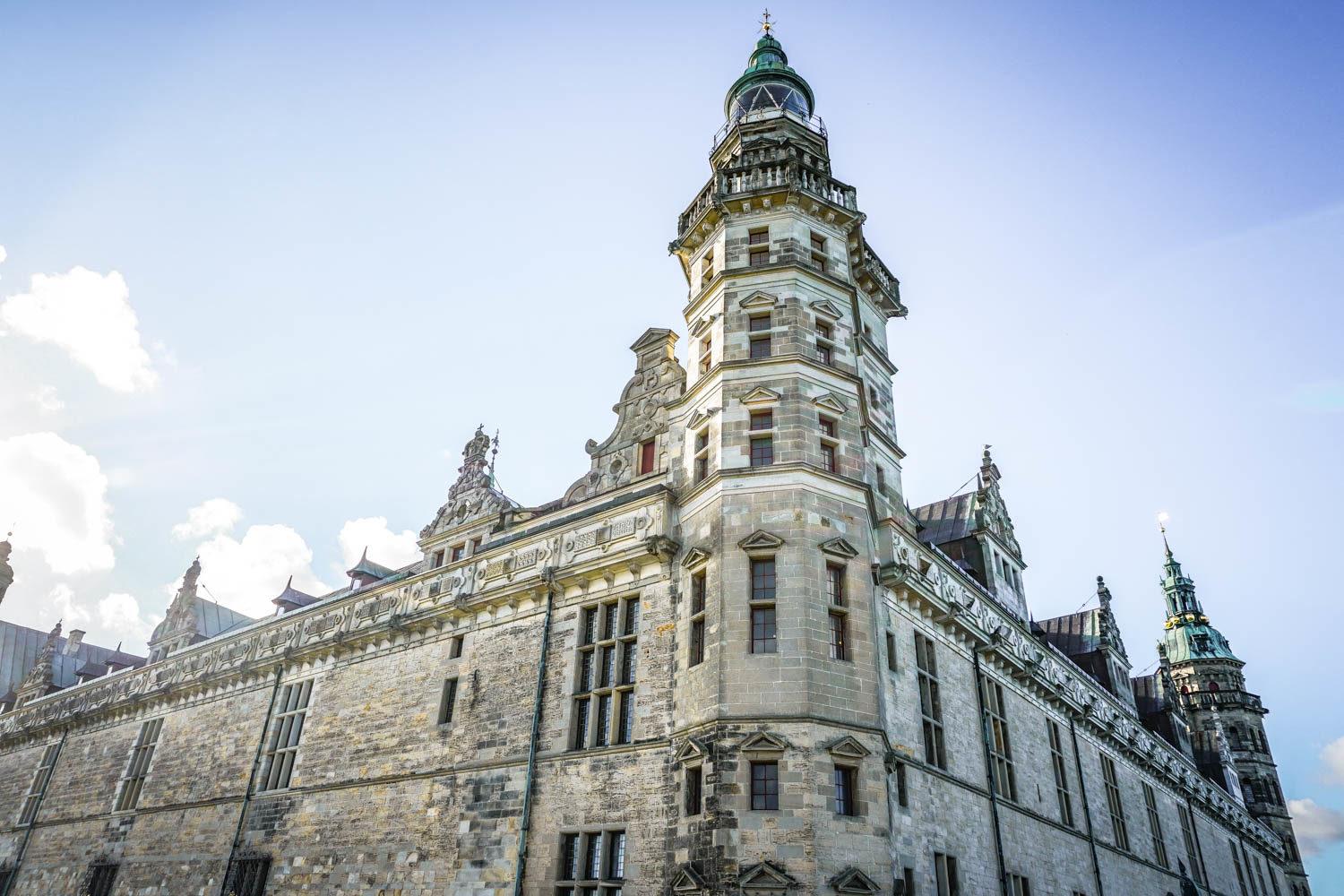 Now that you've spent some time in the centre of the city, it's time to head out to Kronborg Slot – one of the most impressive Renaissance castles in Europe.
The castle is a UNESCO World Heritage site AND the setting for William Shakespeare's well-known (and IMHO slightly irritating) play Hamlet.
Whether you love or loathe Hamlet (seriously, the more I see the play performed, the more I think I'm in the latter camp, Shakespeare wrote so many other plays that are just better) Kronborg Slot is something of a fairy tale dream come true.
Kronborg Slot was built to protect Denmark from pesky marauders and unwanted visitors centuries ago and has stood there, complete with its impressive renaissance and baroque interiors ever since.
If you are into dithery self-obsessed young men with a penchant for spoken introspection (Hamlet), you'll be delighted to hear that you can see the play performed live in the castle's grounds during the summer months.
1pm – Louisiana Museum of Art
About 25 minutes north of the city (and on the same line from Kronborg Slot back to the centre of Copenhagen), the Louisiana Museum of Art is a striking contemporary art museum that should be at the top of every art-lover's list.
With over 3,000 permanent works in its collection, including pieces by Warhol, Giacometti (there's a whole gallery dedicated to Giacometti in fact) and an impressive outdoors sculpture gallery. Allow an afternoon to make the most of your time in the gallery.
5pm – Head Home
Unfortunately, it's time to head home. What a whirlwind.
Three days in Copenhagen is not enough to truly discover the city, but the relatively small size and friendly people make it a prime destination for a short getaway. And you can always see more on your next trip…
---
Handy Tips for Your Three Days in Copenhagen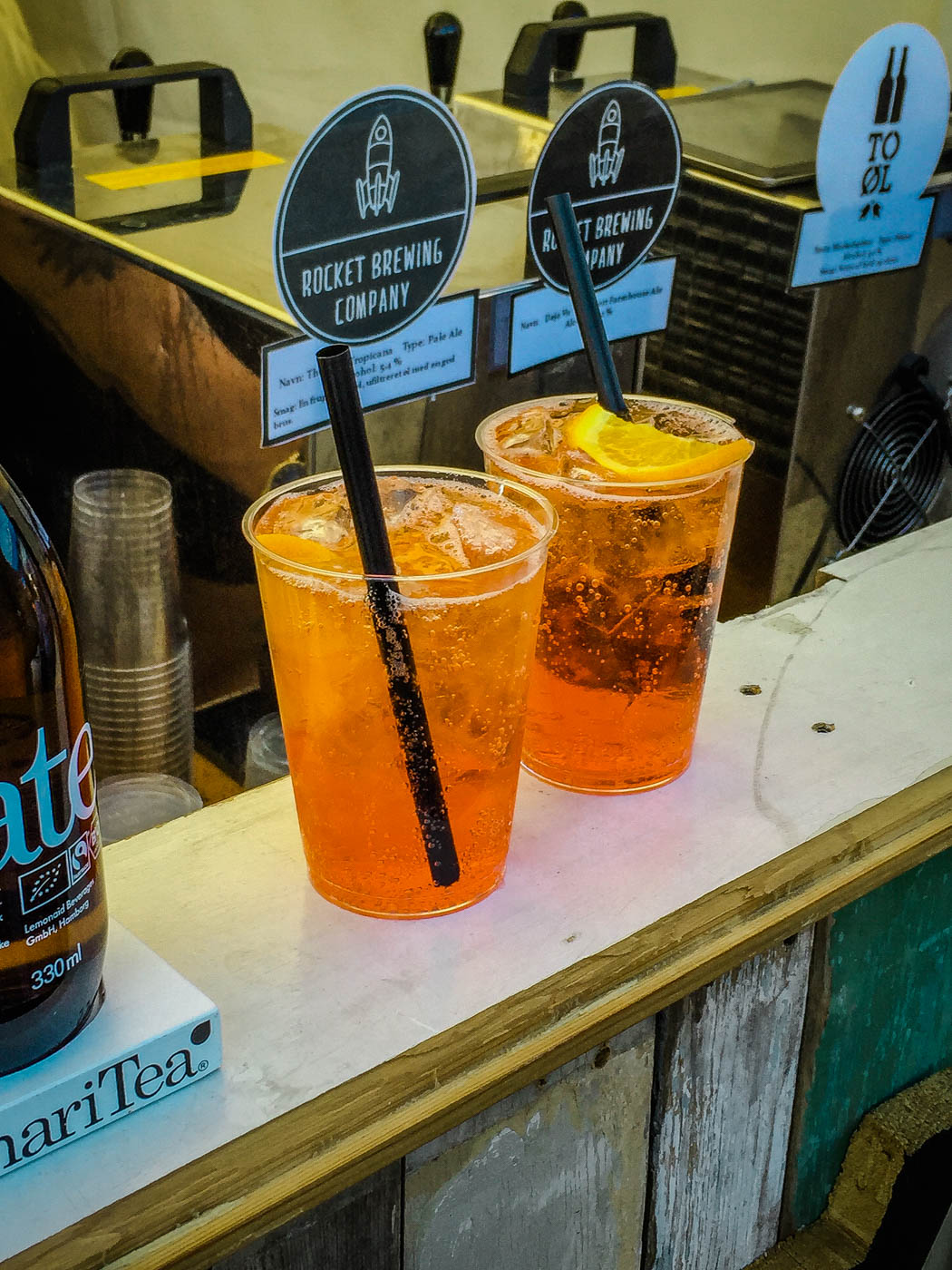 Buy a Copenhagen Card at the airport (or online before you arrive). A 72-hour card costs €89 – sounds steep but it includes all public transportation, canal cruises and entrance into most of the museums free of charge. A must have for your 3 days in Denmark!
If you're trying to save money, Paper Island and Torrehallern have lots of affordable dining options where you can feast for less.
Be wary of taking pictures of people in Christiania – dealers can (understandably) get a bit funny about people snapping them selling weed.
Copenhagen is one of the most bike-friendly cities in the world – so either hop on a bike tour or rent a bike to explore the city at your own pace. The city is flat, and built around a series of waterways so is relatively easy to navigate by bike. It's also very walkable if you don't fancy exploring on two wheels.
Don't plan everything, leave some time to walk around the streets and get lost a little. There are so many hidden gems in Copenhagen and it's the best feeling when you find them yourself!
Go experience the nightlife! The clubs and bars don't start getting lively until about 1am so don't quit too early. Might be worth having a little nap before heading back out again if you've been on your feet all day!
Copenhagen is full of independent stores, go find them!
Danes swear a lot, don't be surprised. It's just the way they are and this is not to be taken seriously.
How to Get to Copenhagen?
Ryanair, Norwegian and British Airways fly direct from London to Copenhagen (among many, many others). Check the latest prices on Skyscanner now.
Where to Stay for Your Three Days in Copenhagen?
You can certainly find a lot of great places to stay in Copenhagen. They have no shortage of places for you to lay your head – from urban-chic hostels to bright and airy boutique hotels.
Generator Copenhagen
A cool hostel that blurs the line between hostel and hotel, Generator attracts a young crowd with its comfortable and affordably-priced rooms, great location and friendly atmosphere (aided by a lively late-night bar).
71 Nyhaven
Situated slap bang in the middle of the Nyhaven district, 71 Nyhaven is a stylish hotel based in two converted warehouses. Many rooms boast views out over the waterfront.
Hotel SP34
One of the hottest rooms in the city, Hotel SP34 offers organic breakfasts, complimentary wine between 5-6pm and impossibly chic rooms – all in the heart of the city.
---
When is the Best Time to go for a Copenhagen City Break?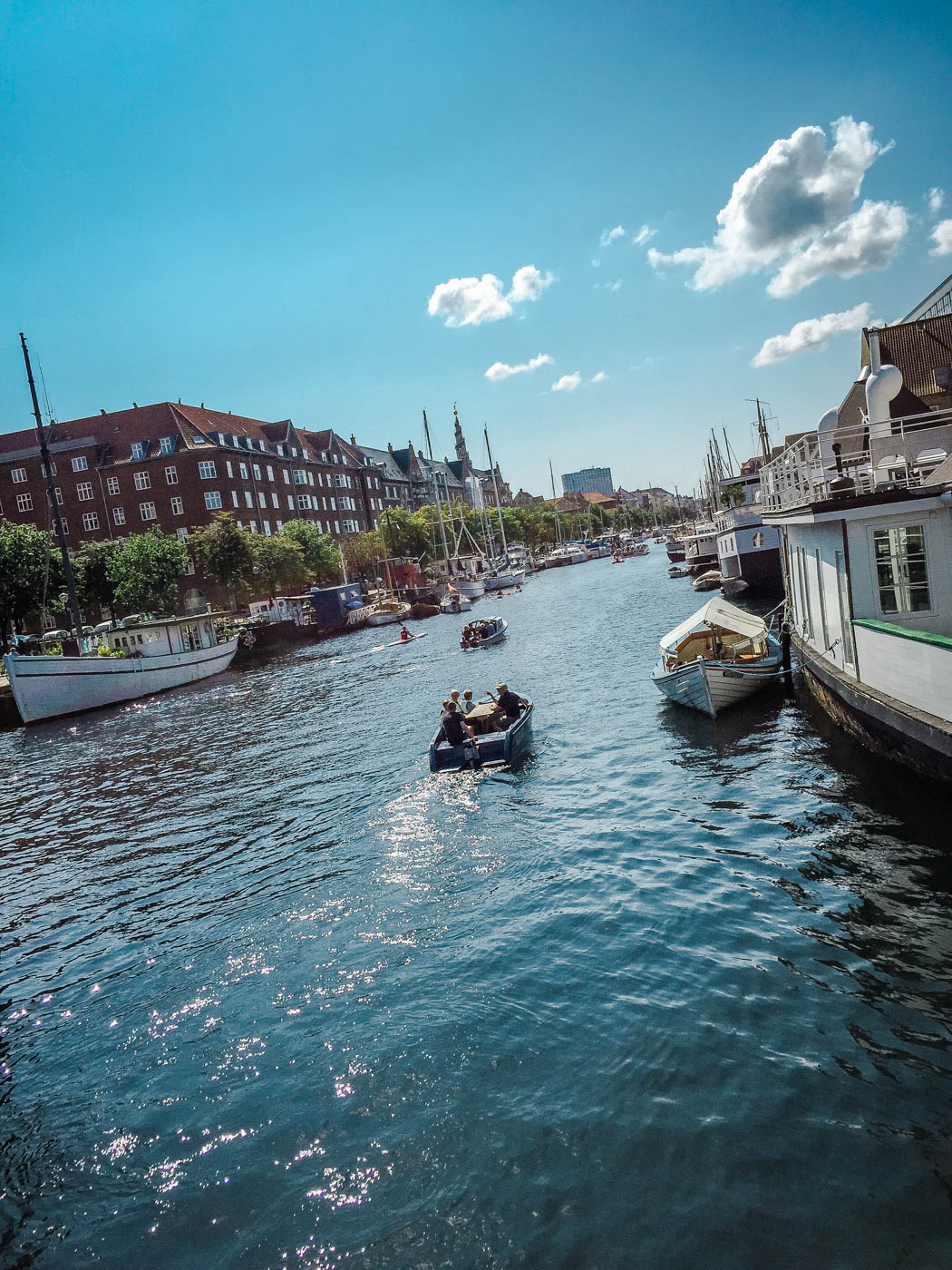 I've been to Copenhagen quite a few times in the past two years – in winter, spring and summer.
Like much of Northern Europe, Copenhagen is a great destination when the sun is shining and it's cold and bright in the winter time – a bit grim and grey when it's not.
I think the best time to go to Copenhagen is in the summer months. It's really at its best in the long days and blue skies of summer – what's better than sitting canalside, watching the locals bustle about in the picturesque city?
The summer months also bring a host of outdoor markets where visitors can sample food from around the world, wine bars open their terraces and generally people sprawl over every available surface making the most of the much-welcome sun.
Can't make it to Copenhagen during the summer? Spring is also a good time to visit Denmark's capital – the short daylight hours of the winter are distant memories and the city comes to life again.
---
Copenhagen Itinerary – 3 Day Map
Book These Unmissable Copenhagen Experiences
Discover More Copenhagen Travel Guides