Planning your trip to Egypt and not sure where to start. Don't stress – this guide is packed with all the Egypt travel tips you need to know before you go.
One day I'll stop raving about my recent trip to Egypt… but that day is not today. If you've read my recent Egypt Itinerary, you'll know that I had the most magical time in Egypt.
It was a trip filled with awe and wonder – from gawping at the pyramids in Cairo to seeing the tomb of Tutankhamun in Luxor, Egypt was one of those rare much-hyped destinations that did not disappoint.
That's not to say that I didn't have a few (OK, tonnes) of questions before I travelled to the country. Like how should I prepare for a trip to Egypt? What are the dos and don'ts in Egypt? Of course, I also had questions about the best way to travel in the country too.
I'm guessing that if I had those questions, if you have a trip to Egypt on your radar, you're also going to have them too.
That's why I've written this super-detailed guide – all the things to know before travelling to Egypt – broken down into practical and actionable tips. Pack your bags peeps, we're going on an adventure.
PS: I even created a super-quick video with many of these tips. Check it out!
Top 5 Egypt Travel Tips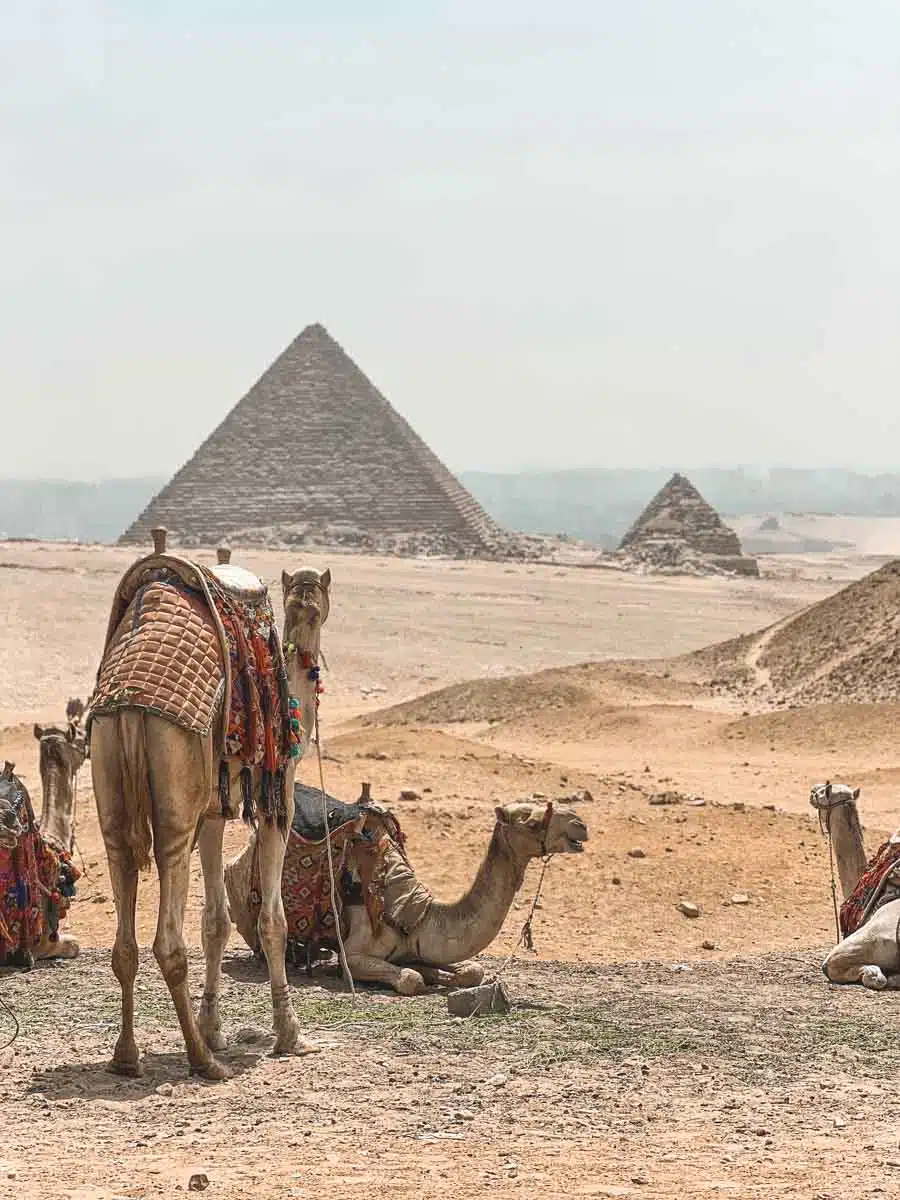 Apply for Your Egypt Travel Visa Online
Before finding out the best way to travel in Egypt, you kind of need to make sure you've got the actual entering the country part of things covered.
Citizens of most countries need a visa to enter Egypt (there are ten exceptions). It used to be the case that you'd have to get a visa on arrival at the airport (and this is still an option) but the Egyptian authorities have expedited the process and released an Egypt e-visa. 
To apply online, you only need your passport (or ID if you're from certain countries) and host information for your accommodation in Egypt to apply online. You can stay for up to 30 days and need to pay a small fee with your application.
Inform Your Bank That You're Visiting Egypt Before You Travel
Inform your bank well ahead of time when and where you'll be travelling so you can use your bank account for international payments.
Egypt's currency is the Egyptian Pound. It's not as strong as the British Pound or US Dollar, so if you're from either of those countries you should have a pretty affordable time while you're there (obvs this depends on how much cash you want to splash on things like hotels and tours).
You'll find many ATMs dotted around which allow easy money withdrawals. You might struggle a bit more in smaller towns and villages, so have extra cash for them.
Dress Conservatively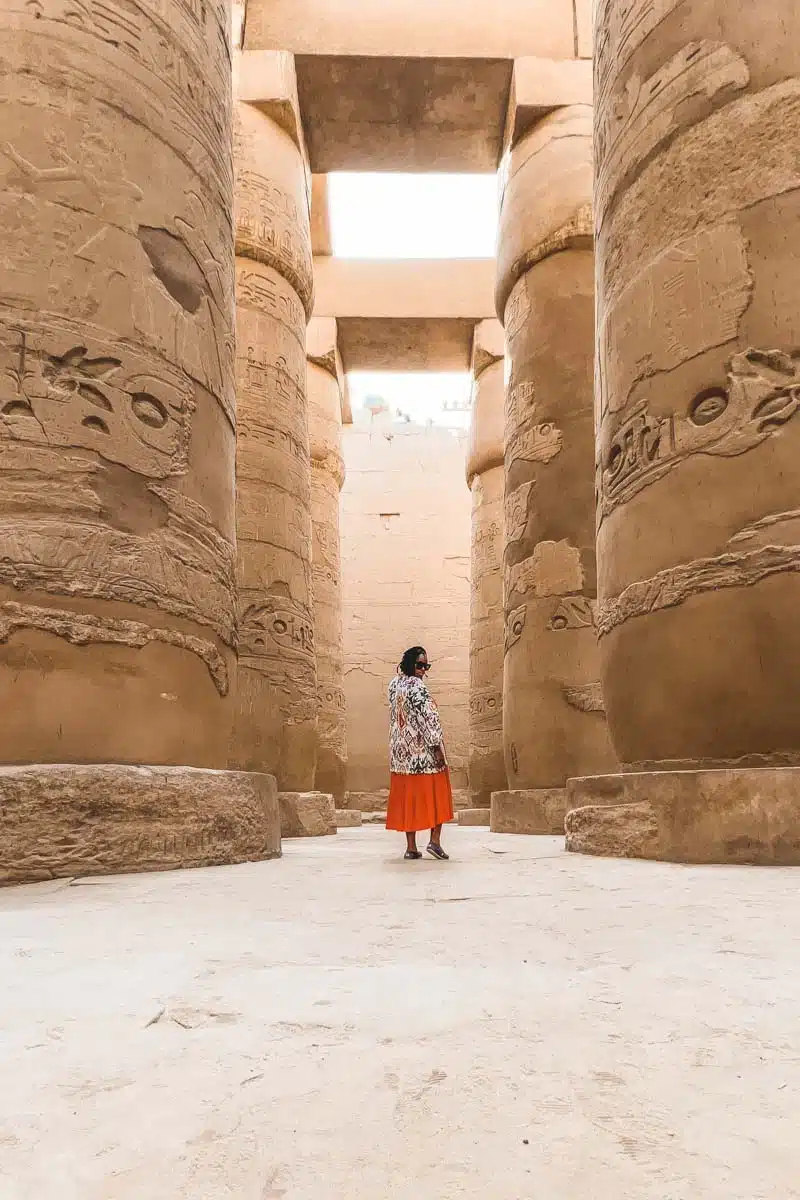 Egypt is a predominantly Muslim country that is still quite traditional. You should dress conservatively to respect the religion and local culture.
Men's dress codes are more relaxed: as long as you cover your shoulders and wear trousers, you're broadly OK.
Women, you have to follow stricter rules. If you're a female traveller, pack loose-fitting clothes covering your shoulders, chest, and knees.
If you're visiting a mosque or holy building, you'll need to wear clothes covering your elbows, legs and head.
Fortunately, if you fancy a swim at your private hotel, you can bring your usual bikini or swimsuit. These rules only apply to public spaces and religious areas.
I've written a whole guide for what to pack for Egypt, which goes into a lot more detail about what to wear, but thought it was worth flagging here.
Don't Expect to Be Able to Pay for Everything in Egypt with Your Card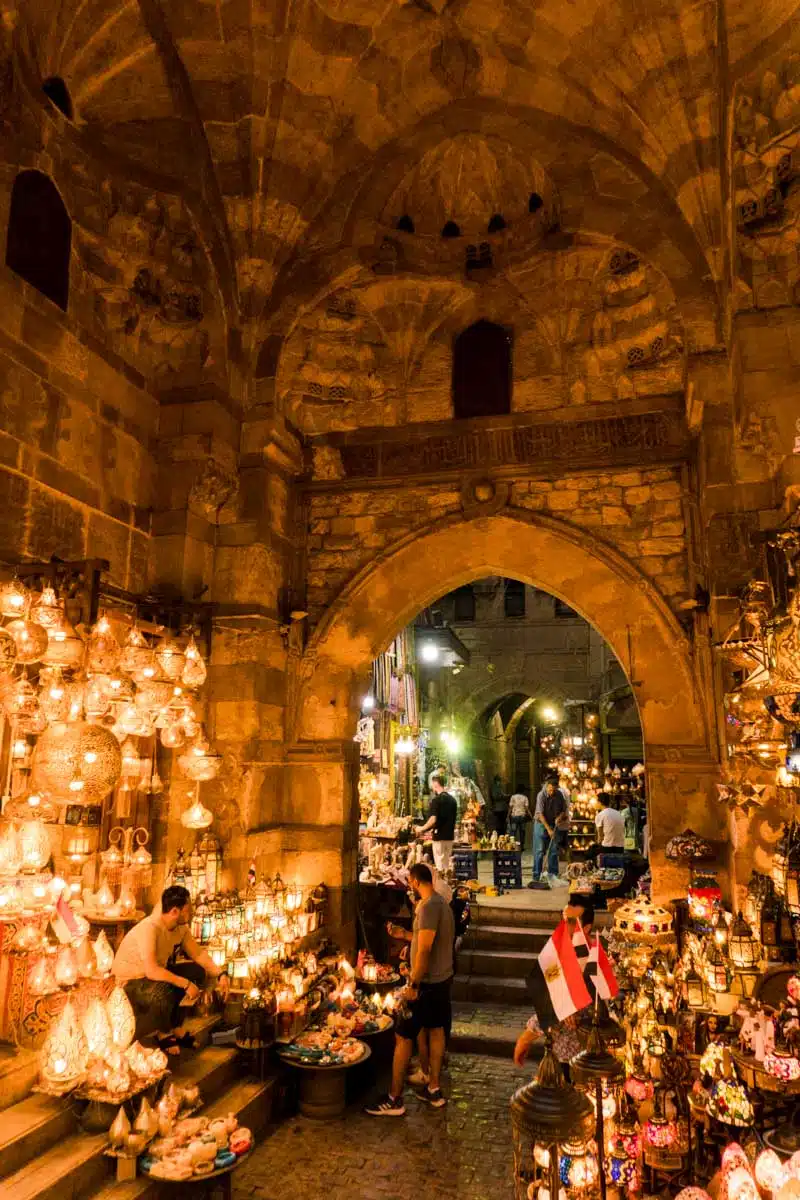 I don't know about you, but these days I pretty much never use cash at home to pay for things, preferring to pay for things using contactless on my phone.
Things are a bit different in Egypt.
While paying by card is not generally a problem for many larger places – like hotels, bigger restaurants and supermarkets – it can be a problem in smaller shops and (more surprisingly) at the ticket booths to some of the landmarks.
For example, although you can pay for your tickets to the pyramids with a card, the card machine often isn't working – so it's better not to rely on a card as your only option.
This also happened (the card machine was out of order) when I wanted to pay for Nefertari's tomb in Luxor's Valley of the Queens. It was totally fine because I had cash, but as there is no ATM nearby, it would have been a very disappointing situation if I hadn't.
Key takeaway? Bring cash.
Keep Safety in Mind
While Egypt is a relatively safe place to visit, it still requires some vigilance as petty crimes, like pickpocketing, are common.
There are a few things you can do to help yourself stay safe like ensuring you have valuables packed away out of sight – but the biggest one is really being aware of your surroundings.
The Egyptian authorities have lots of safeguards in place to protect tourists during their time in the country. These include having large numbers of "Tourism Police" in place, particularly at landmarks and touristy spots like Khan el Khalili market in Cairo.
If you do run into any problems, or need help – the Tourism Police should be your first port of call. Not only are they geared up to help tourists, but they're also more likely to speak some English too.
Tip: Read my Ridge Wallet review for a travel-safe wallet review.
Egypt Travel Tips: Things to Know Before Visiting Egypt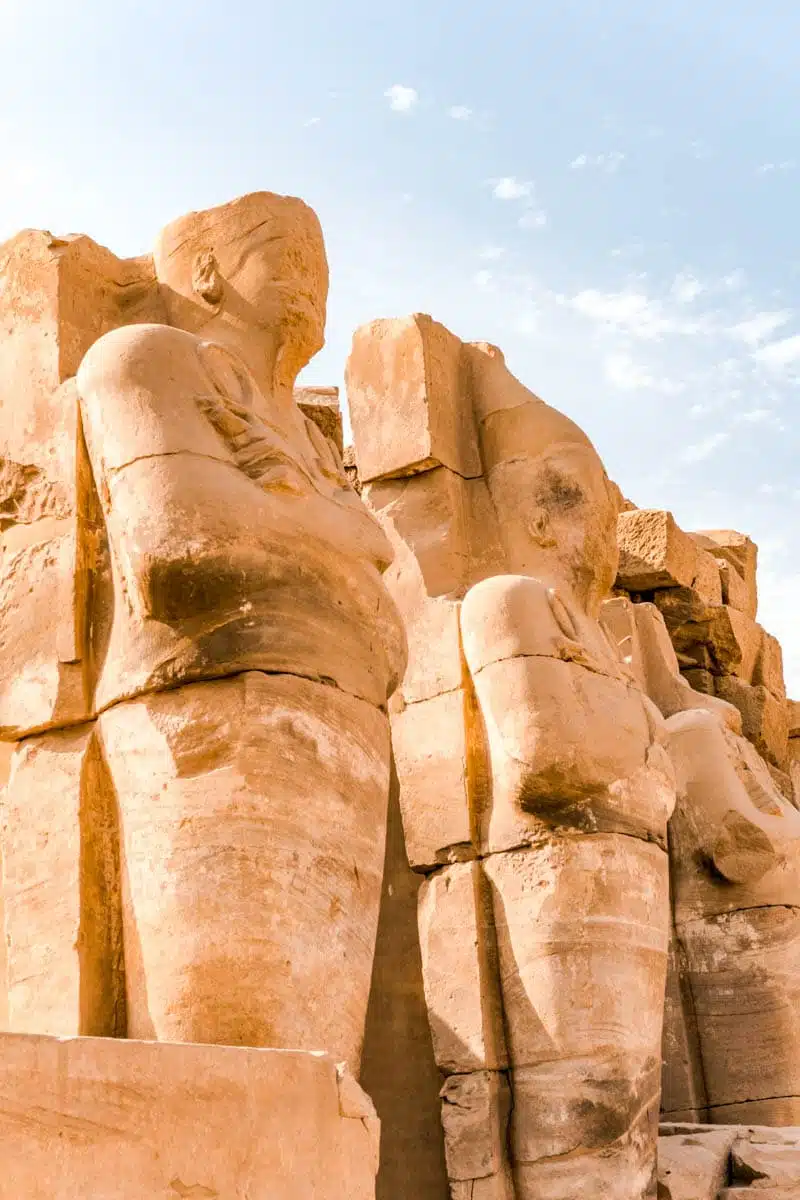 Egypt is a big country with a long history of royalty, tragedy, and overcoming. So, it's not surprising that there is also a long list of things to know before travelling to Egypt. To prepare you, here are the essential travel to Egypt tips.
Plan Your Trip for the Best Time to Visit Egypt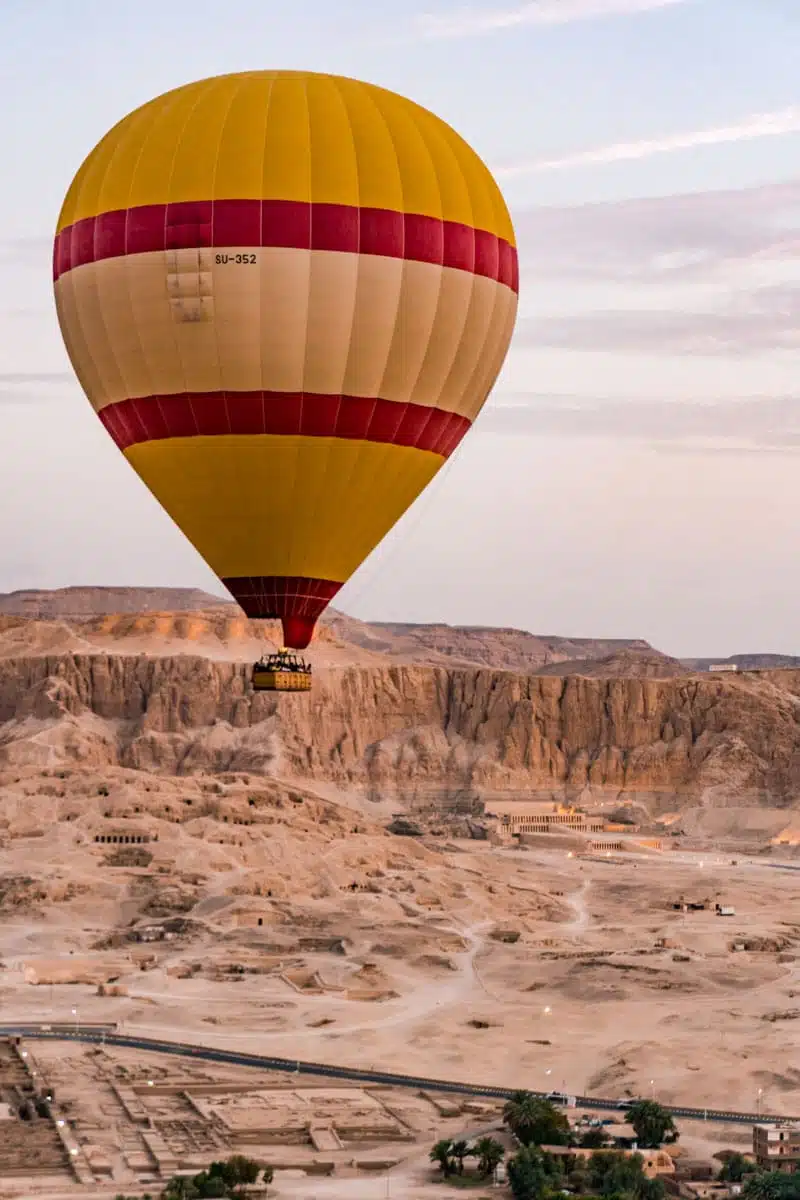 Egypt has a dry and hot climate dominated by the desert. It is almost always sunny, with occasional rainfall along the coast.
The average expected highs in summer are 40°C (104°F), while the average lows in winter are 9.5°C (49 °F).
The best time to visit is between October and April to get pleasantly sunny weather without the extreme summer heat. Out of all three seasons that occur during these months, autumn, which happens between September and November, is the best time to visit.
This way, you avoid big crowds and miss spring's sandy winds. Daytime highs range between 25°C-30°C, while evenings are a bit chilly.
Plus, if you visit in October, there's a good chance you'll also experience the Abu Simbel Sun Festival– a bi-annual festival celebrating Ramses II, when the light touches the inner sanctum in the stunning Main Temple.
Or Don't….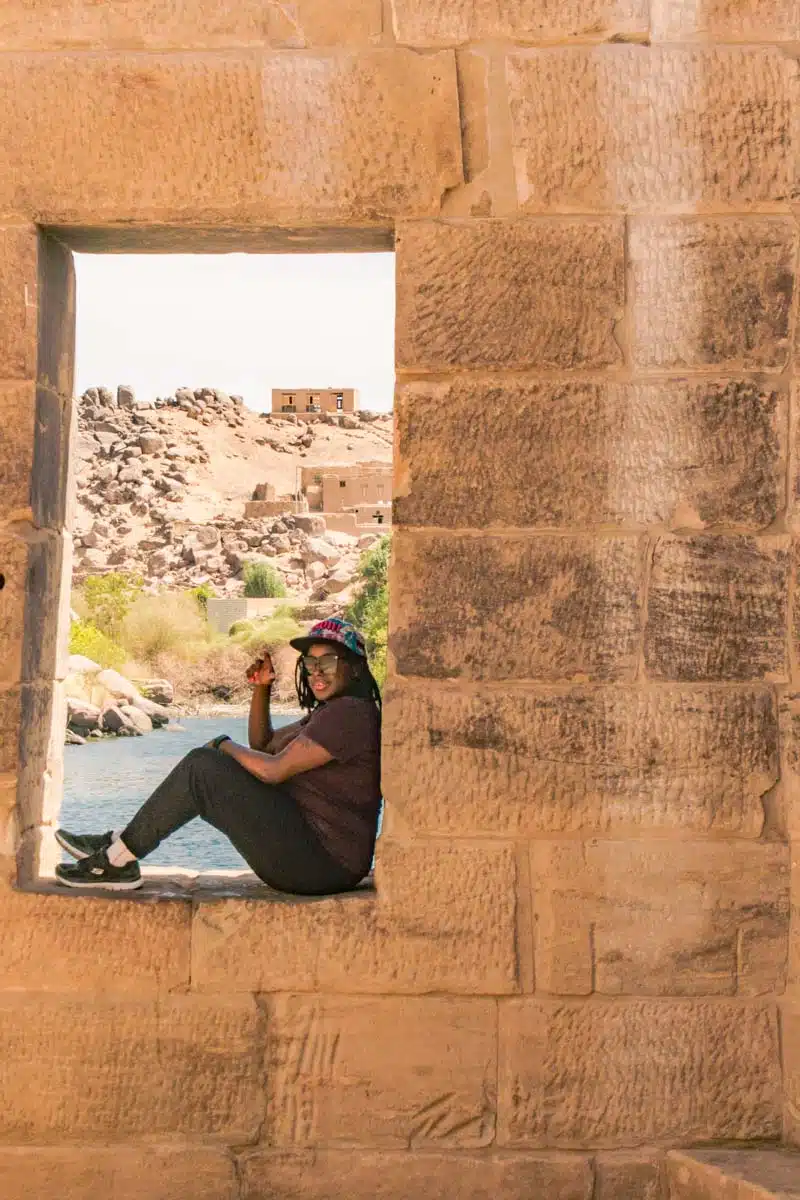 I have to be honest – I totally ignored this advice and travelled at the beginning of June.
Guess what? It. Was. Hot.
I'm pretty comfortable in the heat and I'll tell you, there were points in Luxor and Aswan where I was so hot I didn't know what to do with myself.
There were two significant upsides travelling at that time though: fewer crowds and cheaper prices. It's up to you to decide.
Learn Key Phrases
While most people in Egypt speak Egyptian Arabic, English is widely spoken and understood. You'll especially encounter this if you stick to major cities like Cairo, Luxor and Alexandria near tourist hotspots, hotels, and resorts.
That said, learning a few Egyptian Arabic phrases wouldn't harm. This handy Egyptian Arabic phrasebook will be a lifeline while in the country.
Tip: Always carry your hotel's business card with you if you get lost or encounter a language barrier with taxi drivers.
Haggle, Haggle, Haggle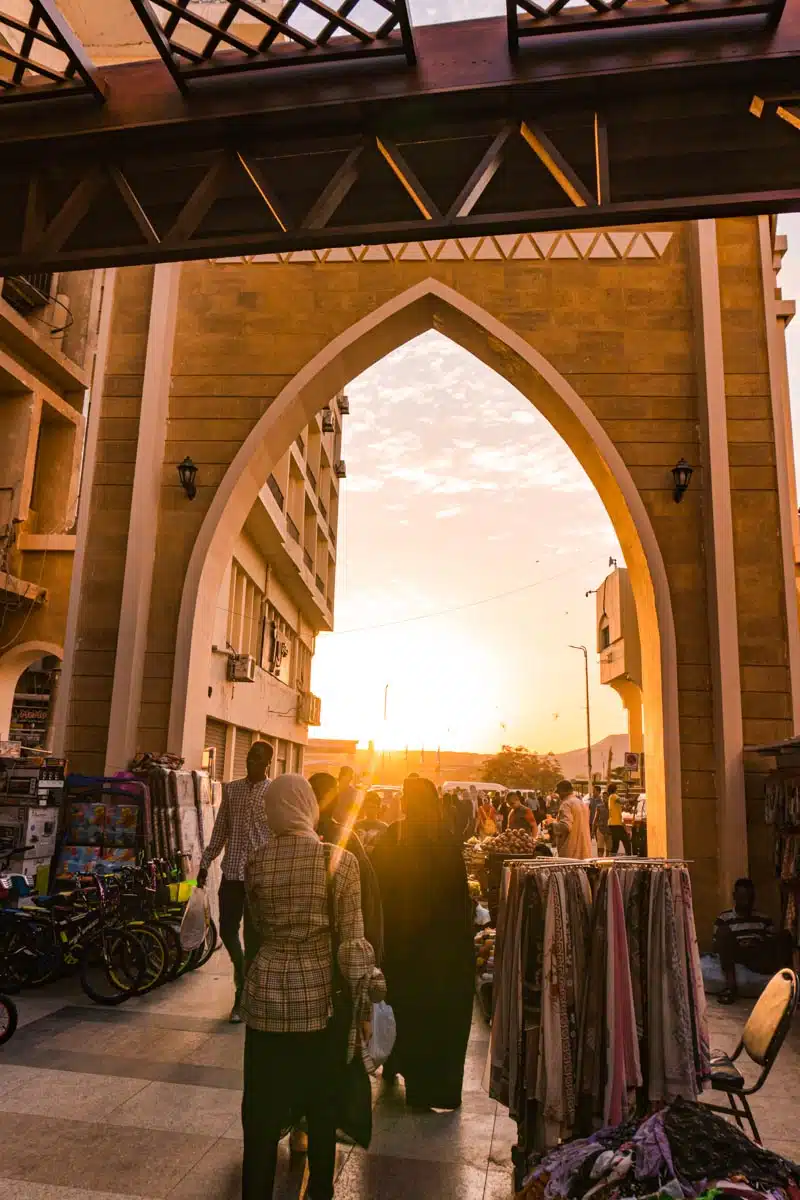 One of the best tips on travelling to Egypt is that you can haggle (almost) every price at the markets and bazaars. It takes a bit of practising, but once you get your intended price, it can be so rewarding.
Sometimes you can also haggle your taxi fare before entering the car. There are three types of taxis you can hail:
The black taxis are usually old and don't have metres, so you must negotiate a fare beforehand and stick to the negotiated price.
The white taxis have metres and air-conditioning. But always check if the metre is running to avoid inflated prices.
The yellow taxis are expensive and only available through a cab service.
Solo Travel Tips for Egypt
If you're travelling solo or travelling as a woman, Egypt can seem a bit intimidating. But, that doesn't have to be the case.
Here are the best ways to tour Egypt as a solo traveller:
If you're travelling by train, the front cars on trains and streetcars are exclusively for women on many routes.
Get a guide to show you around rather than walk around alone at night. They'll also be able to tell you insider tips or info about the areas.
Dress conservatively to respect the culture and avoid negative responses from people who feel you might not be honouring their customs.
Book Flights Wisely
One of the top things to know when travelling to Egypt is knowing how to get the best deals on flights.
Typically, booking your flights in May or September is the cheapest as it is shoulder season. You'll also save a few bucks if you book your flights on Tuesdays, Wednesdays, and Saturdays around midday. But, typically, flights are very affordable regardless of what time of the year you visit.
Good tips for travelling to Egypt or anywhere in the world is, if you travel often, apply for a rewards program with your airline or credit card provider. It offers many perks, including a few occasional free flights.
Tip: EgyptAir offers fantastic direct flights from most countries, but notable airlines to also be aware of are Etihad Airlines, British Airways, and Emirates. Check flights on Skyscanner now.
Not Every ATM Works With Every Card in Egypt
Picture this – you go to an ATM to withdraw cash. You know you've got enough money in your bank account, but when you try and take your cash out, the transaction fails, the screen flashes an error message and the machine spits your card straight back into your hand.
Don't panic.
Not every Egyptian ATM works with every international card.
I can't tell you the rhyme or reason behind which ones work and which ones don't but try a few different banks before you panic.
Obviously that's a lot easier in places like Cairo and Luxor where there are lots of banks close to each other – I'd always recommend withdrawing before you run out of cash to try and head off any problems if one or two don't play nicely with your card.
Buy a Local Egyptian Sim Card (Or an E-Sim)
While you're in Egypt, it's best to get a local sim card, just in case you're not near an internet connection. You can buy a prepaid sim card at the kiosks at the airport. For your phone to work, you need to unlock it to be able to roam internationally. You can use this site to check if your phone will work abroad.
One near-magical (but more expensive) alternative is to get an e-sim for your phone. Rather than operating through an actual sim – an e-sim is a digital sim that you can operate in tandem with your normal simcard.
There are a few benefits to using an e-sim over the traditional local-sim route.
The first is that you can buy the e-sim before you travel, so it's ready to go the moment you land. The second is that you can still keep your normal number for Whatsapp, voice calls and text messages.
Overall, I'd recommend using an e-sim but it is more expensive – mine from Airalo cost $56 for 6GB over 14 days, which is still a lot cheaper than using roaming on my normal sim, but pricier than the local sim.
Use a VPN to Browse the Internet
Almost every cafe in the big cities has Wi-Fi, but using public Wi-Fi can be unsafe as you risk making yourself vulnerable to hackers.
If you use public Wi-Fi, use a VPN (Virtual Private Network) to keep your data secure.
Get Tourist Cards for Free Access to Many Historical and Cultural Sites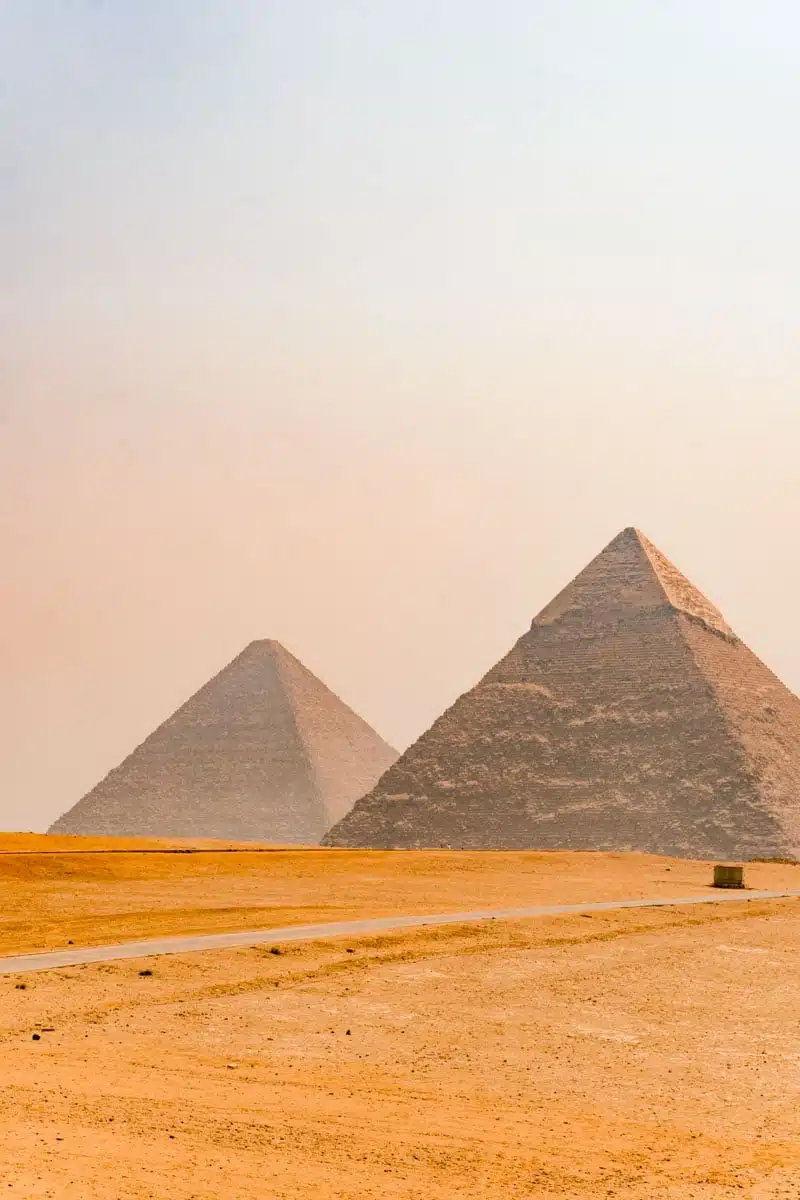 The Cairo Pass offers entrance to sites in Cairo, Giza, Dahshur, Mit Rahina, and Saqqara.
You need your passport, two photocopies of your main passport page, and two passport photos to get this pass. You can buy it at the Egyptian Ministry of Antiquities office and a few other attractions.
The Luxor Pass offers entry to all archaeological sites on the east and west bank of Luxor. You can purchase this pass at the visitor centre of the Valley of Kings and Karnak Temple.
Try Local Food, but Avoid Tap Water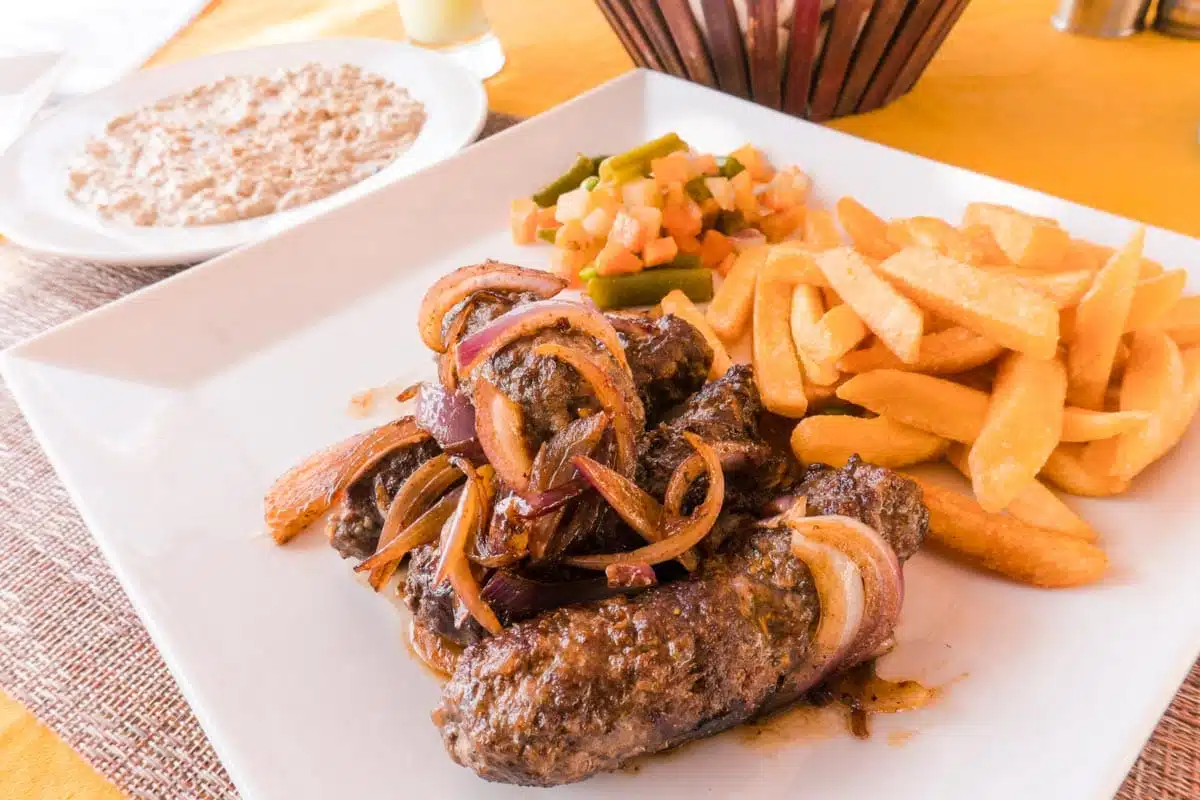 Egyptian food is a fragrant blend of spices with recipes perfected over centuries. This cuisine offers many vegetarian-friendly options, but you can also get some meaty main meals.
I'm not even going to start on the falafel. THE FALAFEL. Drool.
Not only will you get an authentic taste when you buy street food at markets, but you can also save a few bucks.
While it is essential to stay hydrated, don't drink Egypt's tap water. Instead, buy bottled water. Bring your own bottle for a more environmentally friendly alternative (although understand that there will be limited places for you to refill it).
Dos and Don'ts in Egypt: A Quick Guide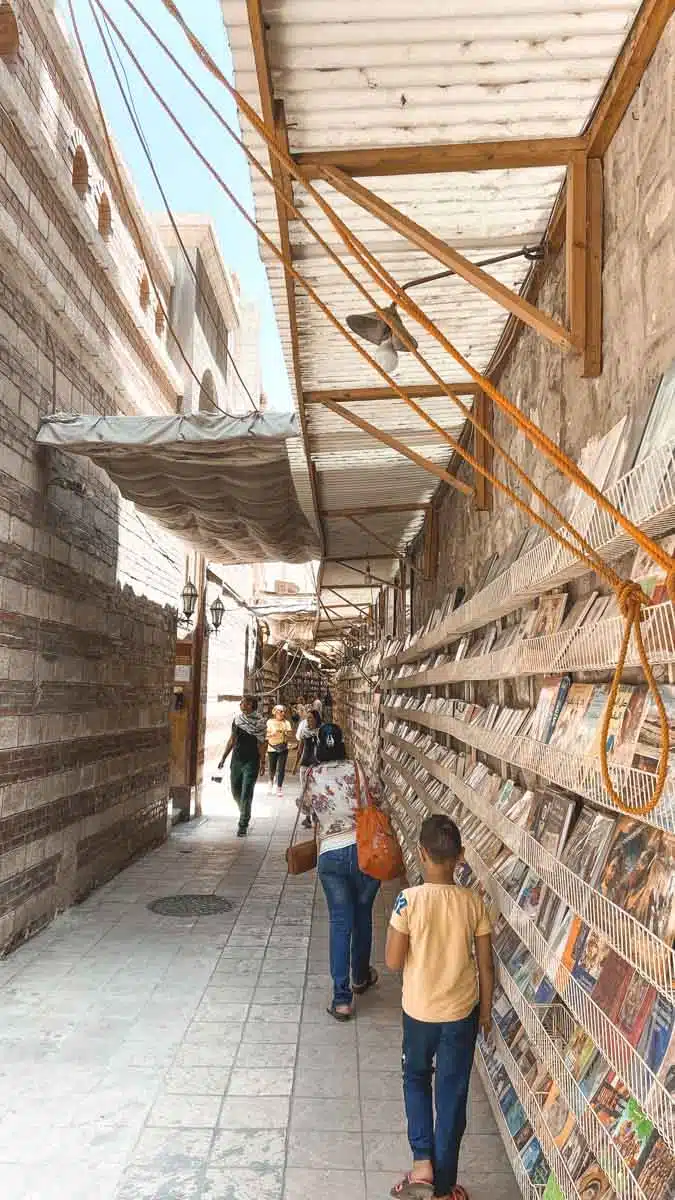 Travel hack your way through your trip to Egypt with these handy do's and don'ts while you're there.
Do use public transport like metros to get around at a reasonable price.
Don't forget to stay hydrated, apply sunblock often, and bring your sunglasses. One of the most vital travel tips in Egypt people forget is that it is a desert climate with lots of sun and heat.
Do bring in small amounts of cash into Egypt, as there is a limit on the amount of money you can bring into the country. Don't bring more than 10,000 USD.
Don't forget to tip. The average tip percentage for waitstaff, tour guides, and taxi drivers is between five and 10%.
Do take many pictures of the ancient artefacts and structures but don't take photos of any officials without consent. It is also prohibited to take photographs of the infrastructures outside of tourist hotspots.
Don't neglect to download a currency conversion app like XE.com to keep tabs on how much money you're spending.
Travelling to Egypt: What You Need to Know Before You Go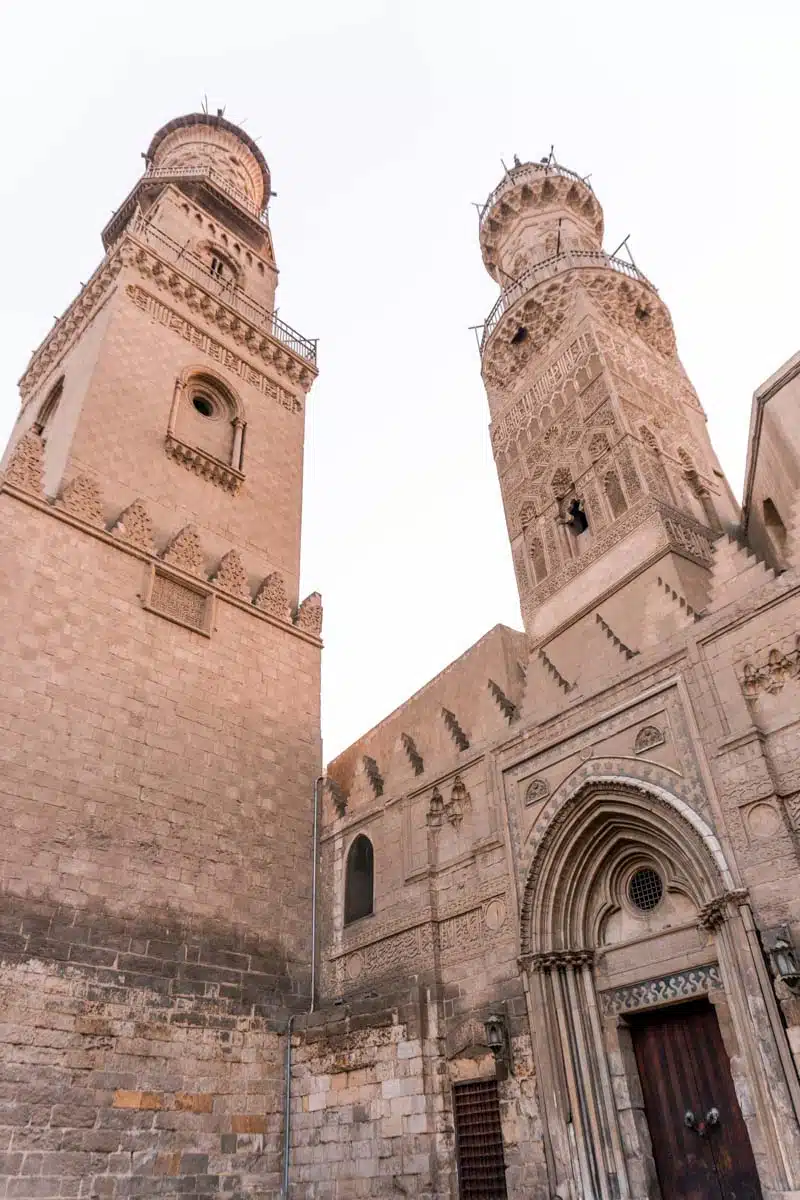 Here are the best tips and tricks on how to travel to Egypt and where to stay while you're in the beautiful country.
What to See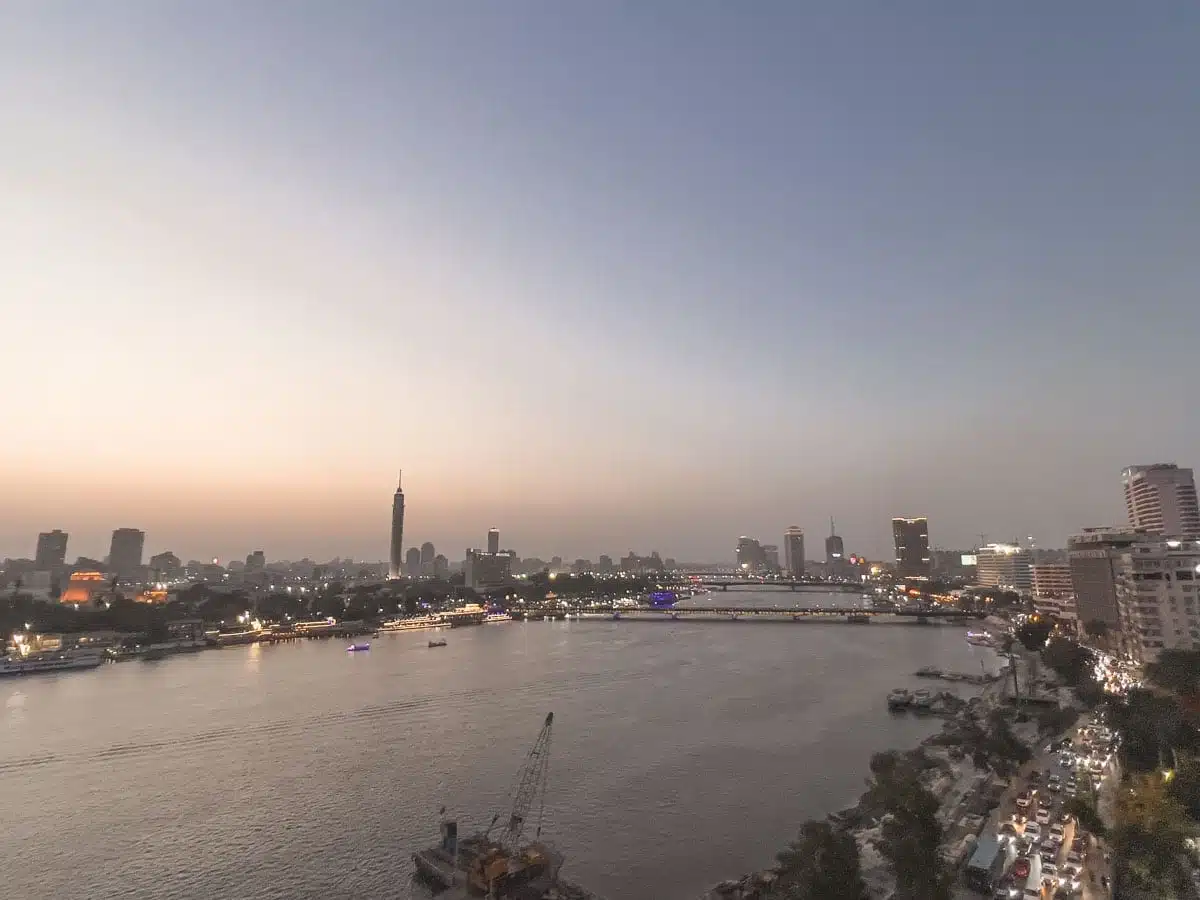 The best way to tour Egypt is to visit the best tourist hotspots. Besides the regular visits to the pyramids, consider these tours and trips too.
Where to Stay
One of my top tips for travelling to Egypt is finding accommodation near the city centre. Where you stay in Egypt also depends on what you hope to see on your trip.
Cairo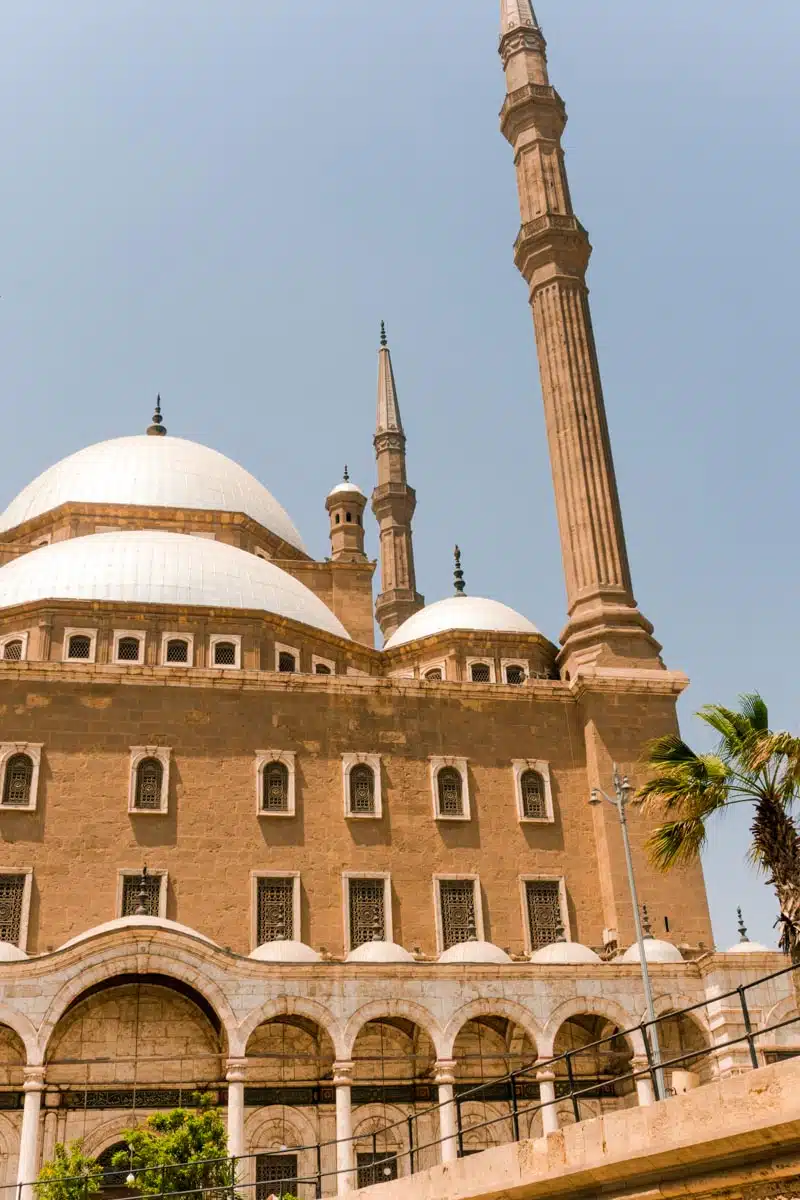 As the country's capital, it is no surprise that Cairo is many people's top pick. It is modern compared to its historic buildings with many restaurants, coffee shops, and shopping malls.
Luxor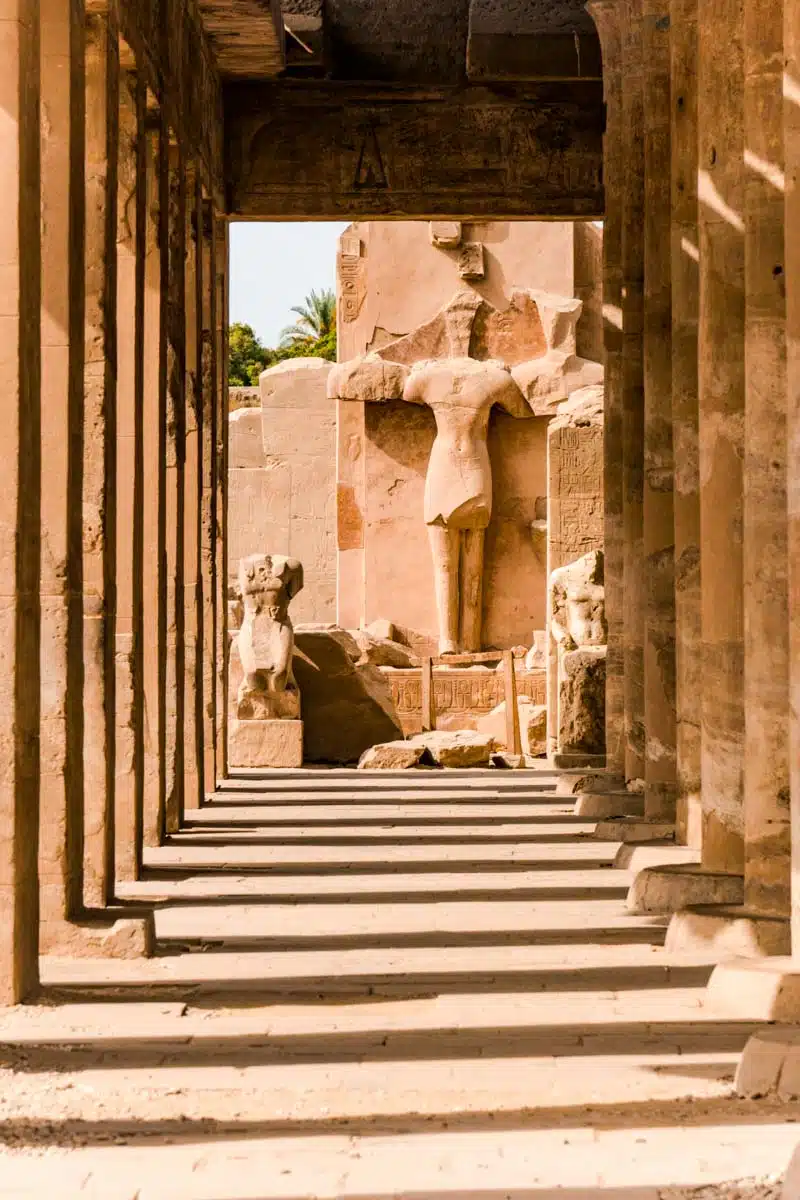 Home to the jaw-dropping Valley of the Kings, Luxor is full of history and some of Egypt's most stunning sights.
Hurghada
This beach resort is great for beach lovers hoping to get in some scuba diving and snorkelling. It also has a lively nightlife and many restaurants to enjoy.
Alexandria
Alexandria will show you a different side of Egypt, especially if you're interested in ancient Egypt. It is also on the coast of the Mediterranean sea, which will provide amazing views while travelling.
Aswan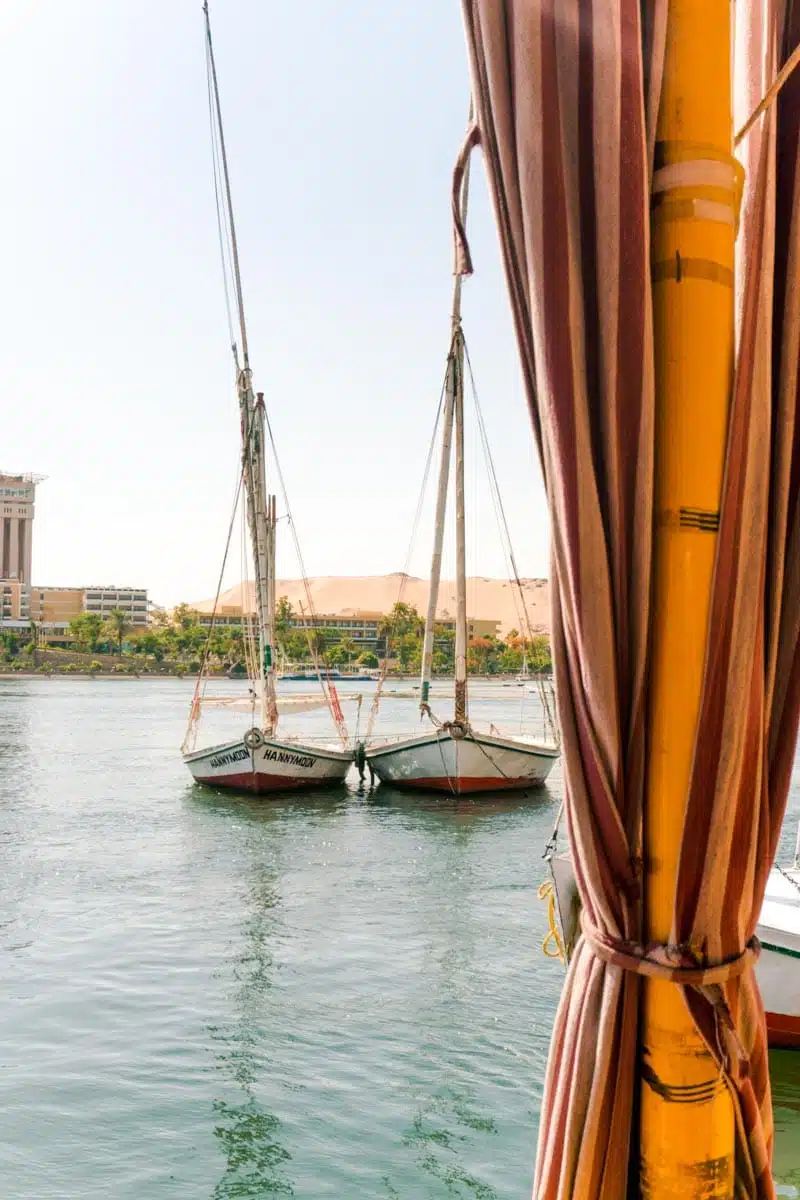 Aswan takes you back in time with its scenery of the Nile Valley and its sailboats. It's the perfect place to visit to avoid crowds due to its peaceful aura.
Best Travel Tips for Egypt: Frequently Asked Questions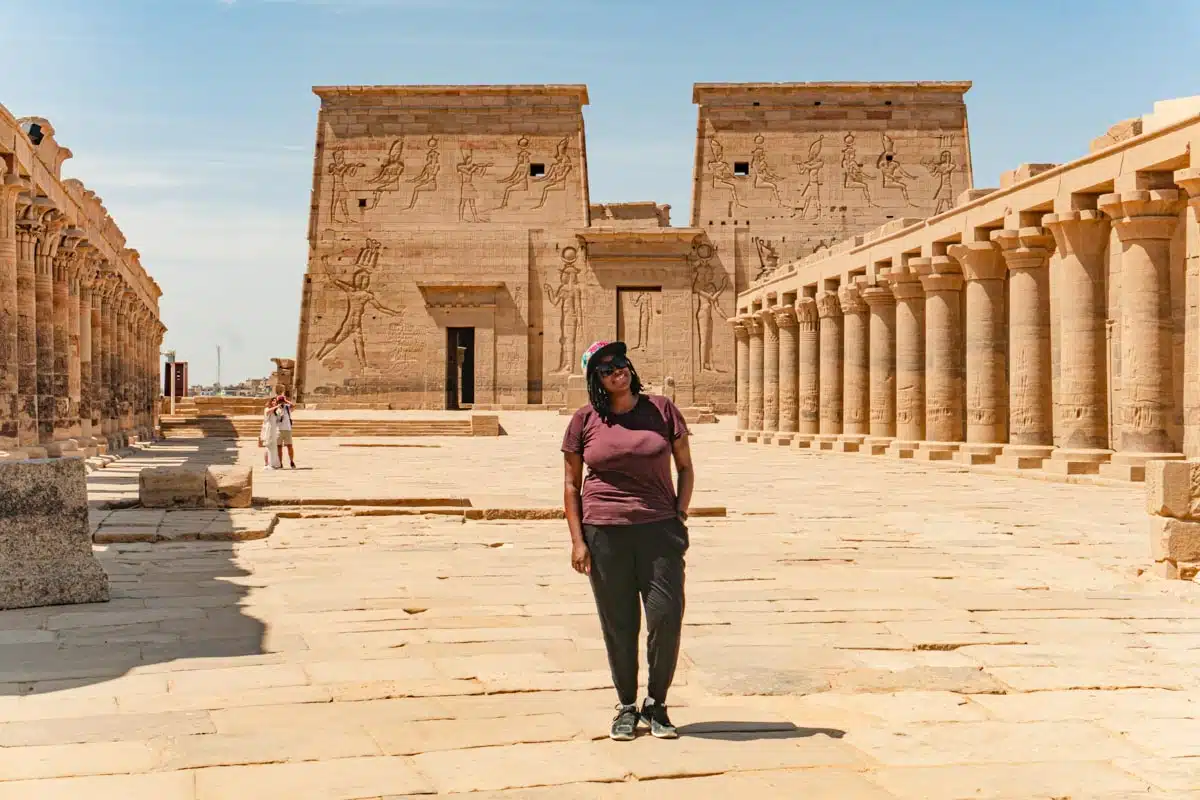 Keep these travelling to Egypt tips in mind when planning your trip and when you're in the country.
How do I Prepare for a Trip to Egypt?
Read this guide of course!
Other than that, a few top tips are to consider Egypt's time zone (GMT +2) when booking flights or activities. You should also keep this in mind in terms of jet lag.
Stay hydrated before, during, and after your flights to combat these effects.
What Should I Avoid in Egypt?
Avoid travelling close to risky areas like the Libyan and Israeli borders – and the Gaza strip. These areas are under strict military supervision.
What is Forbidden in Egypt?
Egyptian Laws strictly forbid tourists to take pictures of or near military installations. You also shouldn't take photographs of public buildings and infrastructures, such as train stations and bridges. To use drones for overhead shots, you must obtain permission from the Civil Aviation Authority (CAA).
Things to Know When Travelling to Egypt: Read Next