We've all heard the hype. Travel hacking. Travelling the world for free. Sounds too good to be true right? The question is travel hacking all it's cracked up to be?
My answer is yes and no.
Done in the right way, travel hacking can help you save money when you travel (or travel for free). But, despite claims to the contrary, it takes planning and it can go wrong. Here's my travel hacking 101 to get you started.
PS. Looking for more travel tips and inspiration? You might also want to check out:
Before We Get to Far Ahead of Ourselves… What Actually is Travel Hacking?
Travel hacking is using loyalty programmes and benefits from airlines, credit cards and hotels to get free or discounted travel. It really is that simple.
You might be sitting there and scratching your head. After all, that just sounds like the same old frequent flyer and hotel loyalty programs we've all known about for years.
Yep, you're completely right. Give anything a sexy new name and it sounds like something groundbreaking and new, but in reality, anyone who has ever booked a flight or any other travel using a loyalty program is already a bona fide travel hacker (congrats if that's you, welcome to the club).
OK, So How Do I Start Travel Hacking?
The next logical question is how to start travel hacking. If travel hacking is using loyalty programmes and benefits from airlines, credit cards and hotels, it makes sense that you need to be a member of those loyalty programs first right?
The programmes vary from country to country and from airline to airline, but I've included a list of some good ones for you to have a look at.
When you boil it down, these are all loyalty programs that reward you for loyalty to a certain brand. The more you fly or stay with one brand, the more points you will accumulate with their loyalty program. Take this into account when you are booking your trips – try and build points in a few programs rather than having a few points in lots of programs. It takes time to see any benefit doing it this way, but is pretty low-key in terms of the effort you have to put in too.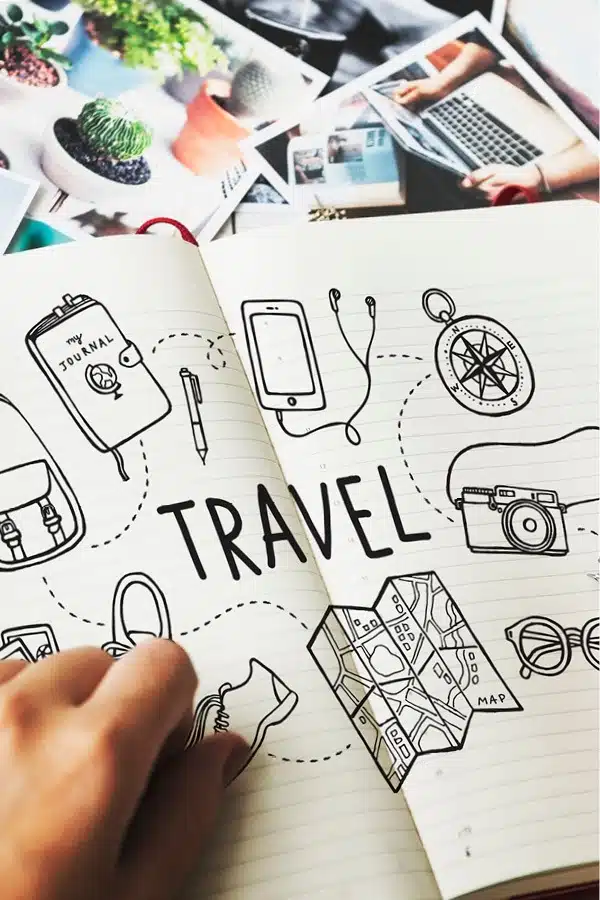 Next-Level Hacking
The second thing that you can do is sign up for airline credit cards. Now. I'm going to straight up say that if you do not pay your balance in full each and every month, this is not going to work. In most cases, the interest that you pay on the card will outweigh the eventual benefit you'll get from using it.
Warning aside, if you do decide to take this route, it is often the fastest way to accumulate air miles. Most airlines are cutting down the benefits provided by their in-house schemes (for example, most air miles are now revenue rather than mile based – meaning a poorer return for wannabe hackers), while credit cards are actually offering more ways to earn miles.
Look for a card that provides a bonus number of air miles if you spend a certain amount within a specified period of time (make sure you are sure you can pay the amount off though). Here are some of the best travel hacking credit cards to get you started. British Airways Executive Club Card from American Express (UK), Amex Gold Charge Card (UK), Virgin Atlantic Credit Card(US),
Chase Sapphire Preferred Card (US).
Look for Other Ways to Earn Miles or Points
Lots of travel hacking advice discusses flying/ staying in hotels and credit cards and then leaves it at that. But you can get creative when you are travel hacking. Look carefully at the terms of each programme when you sign up – have a good sift through their website to see if there are other ways you can earn miles.
For example, if you're a member of British Airways Executive Club, you can earn Avios when you click through to certain retailers from their website and complete a purchase there.
This can actually build up a lot of points in a short period of time depending on where you shop and how many Avios are offered per £ / $ spent – I ended up flying to Mexico and back pretty much from the purchases I made when renovating my house.
Want to Know More?
The two best travel hacking blogs I've found and refer to a lot are Head for Points (UK) and The Points Guy (US) – these people live, sleep and breathe travel hacking. Travel hacking blogs are a good place to start if you are serious about finding more information – those are the two that I've found the most useful.
So there we have it, an easy intro travel hacking 101. Have you tried travel hacking before? What do you think? Worth the trouble or not?
Looking for more travel tips? Check out my full range of travel tips and inspiration articles.
Find this article useful? Save and share on Pinterest!