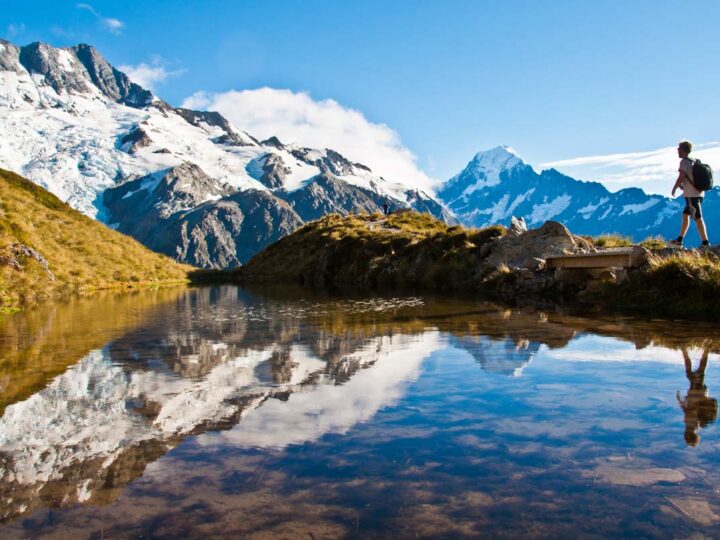 Wondering where to travel in January? Don't miss these cool destinations to brighten up a dreary month.
Unless you're lucky enough to live somewhere where it gets properly snowy and winter-wonderland-y, January in the Northern Hemisphere is a bleak affair.
Take my hometown of London for example – the Christmas cheer is but a distant memory, and the sky is blanketed in an unwavering and very depressing impermeable grey. Pleasant it is not.
Little wonder then that January finds us itching to getaway in favour of something a little more exciting.
Wondering where to go in January? I've chosen my favourite January holiday destinations – covering well-known spots and throwing in a few off-the-beaten-track gems for you to discover.
Best Places to Visit in January
Ko Lanta, Thailand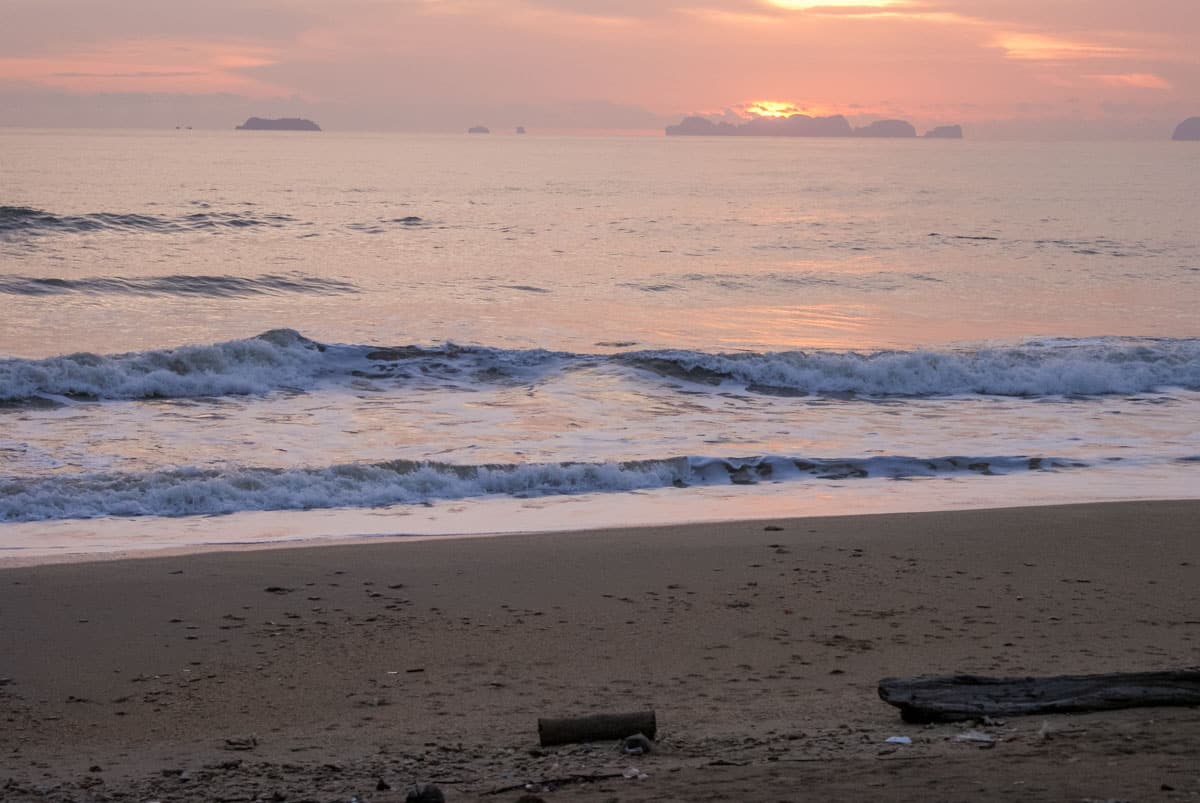 Fifteen years ago, Ko Lanta was a sleepy archipelago of small islands, little visited and talked about even less.
Fast forward a decade and the world started to wake up to the fact that the Ko Lanta region is a) very beautiful and b) far less touristy than nearby islands such as Ko Phi Phi.
Throw in more than a few idyllic beaches, tropical mangroves, rainforests and some cool dive sites nearby and it's clear why Ko Lanta is one of the rising stars on the list of Thailand's travel hotspots and one of my favourite places to travel in January.
Read Next: Brilliant Places to Visit in Thailand
Oaxaca, Mexico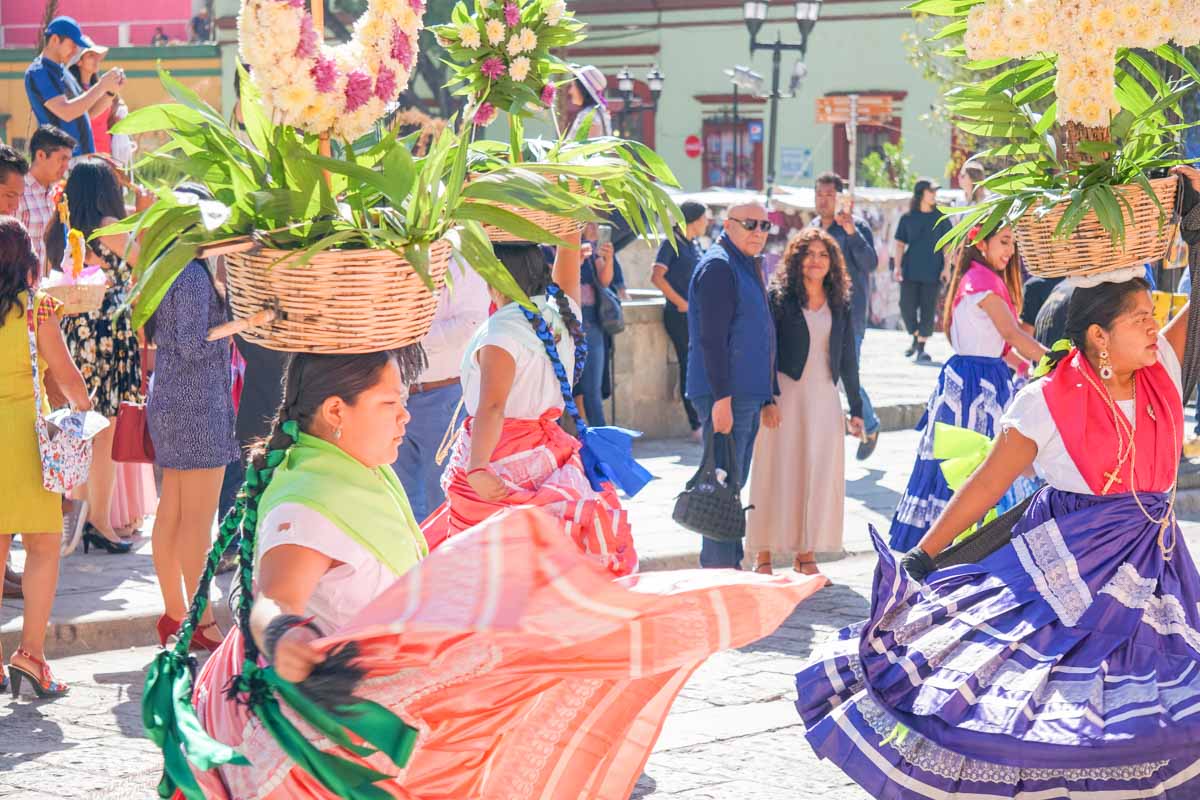 You know when you have wanted to go somewhere for so long that by the time it comes to you actually going, you're a bit worried that it won't live up to the expectation?
Oaxaca was like that for me.
I recently spent five weeks in Mexico and Oaxaca was pretty much the only non-negotiable destination I had on my list for our road trip. I'm glad – because it lived up to its promise – and then some.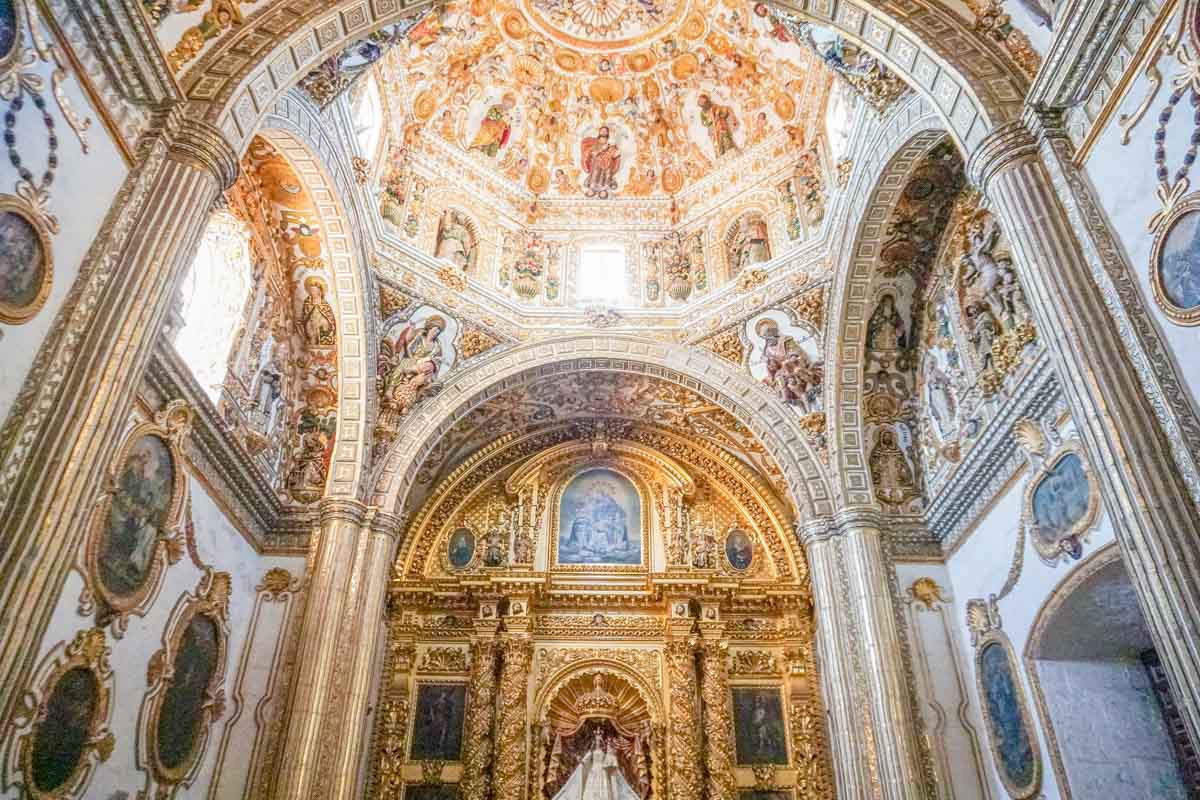 The brightly-coloured city centre is perfect for wandering round, stopping off at a mezcaleria here and an old colonial church there – be sure to pop into one of the city's numerous markets to pick up a selection of artisanal products to bring home.
That's all before you start to explore the surrounding Oaxaca state – the heart of Mexico's mezcal production and home to ancient temples and geological wonders such as the petrified waterfalls at Hierve el Agua.
Read Next: Mexico – What to See, Cool Spots and Insider Tips for Your Trip
Trentino, Italy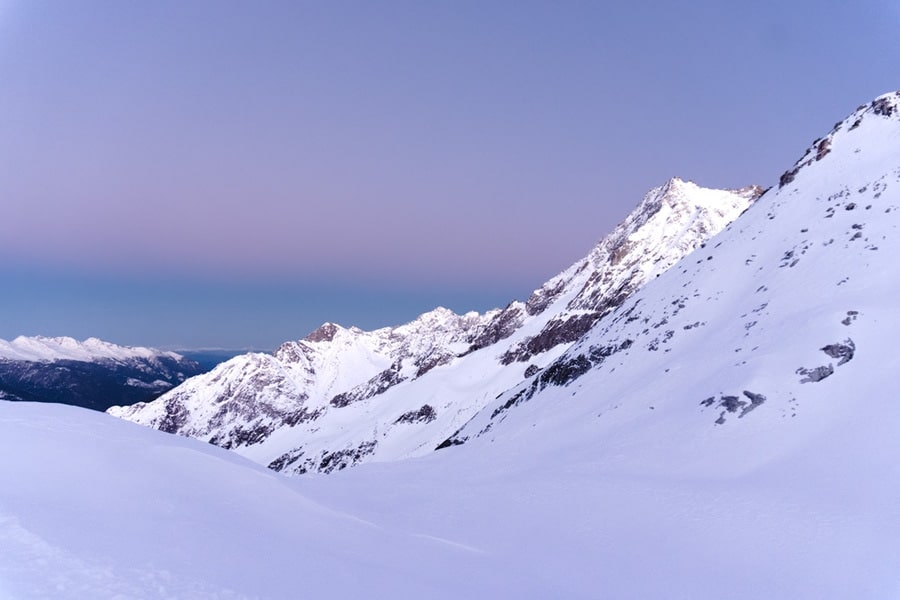 Trentino is quite frankly the winter wonderland to beat all winter wonderlands.
I'm a recent convert to winter sports trips and was incredibly excited to discover this beautiful part of northern Italy on a two week trip at the beginning of 2020 – skiing, snowshoeing and sledding my way around the Dolomites on an all-out adventure.
With 800km of skiing slopes and eyeful after eyeful of gorgeous scenery, it's a cool place to visit in January if you want to hit the slopes and round it off with a lot of delicious food.
Read My Guide to Winter in the Dolomites: A Trip to Trentino
Salta, Argentina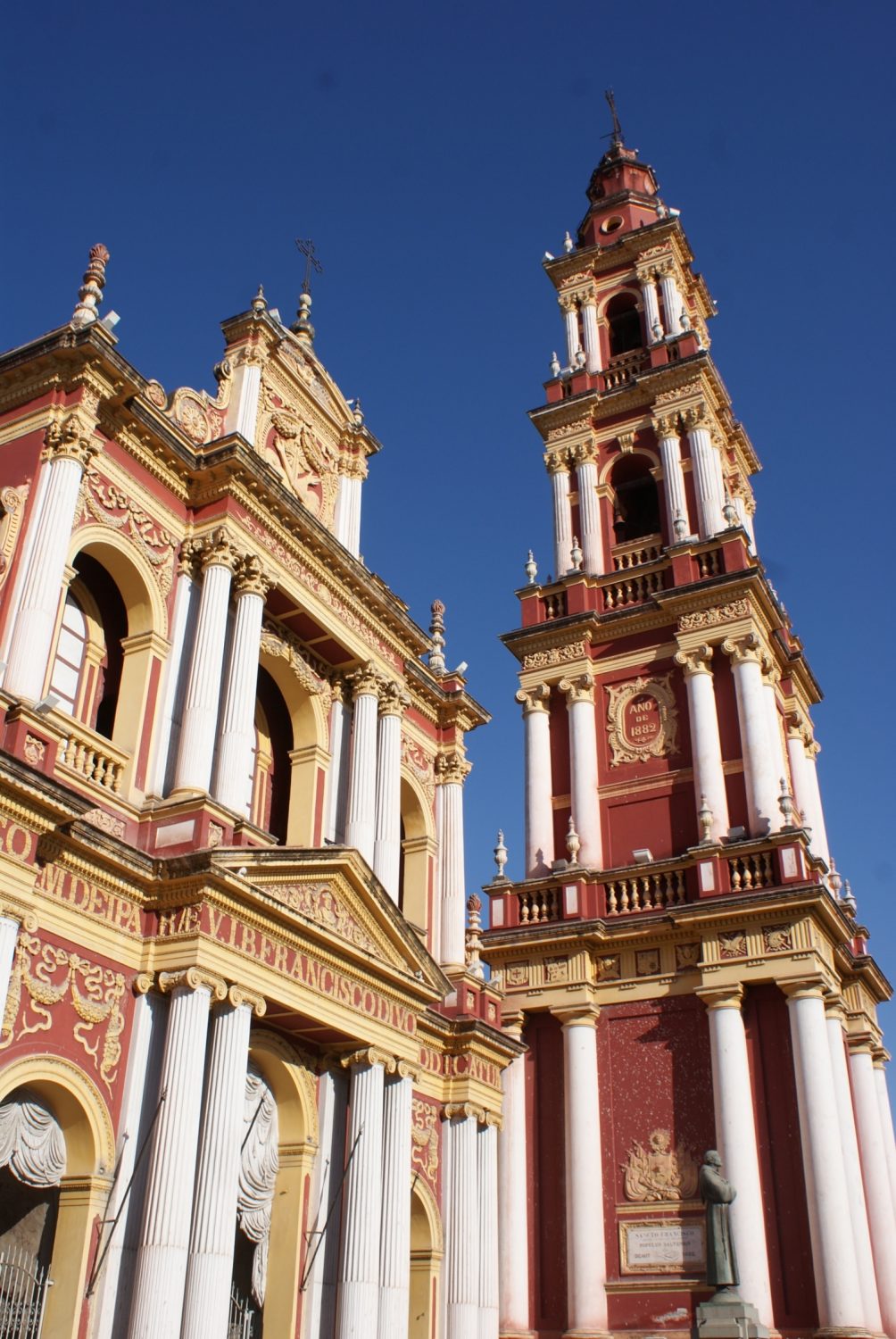 Salta is Argentina – but not as you know it.
Geographically, it sits in the north west of Argentina – almost a thousand miles from the Argentine capital, Buenos Aires.
Culturally it couldn't be more different either – the city's strong Andean heritage holds sway, complemented by stunning colonial architecture and surrounded by mile after mile of dramatic landscapes.
This is the place to gorge on empanadas before setting off on the road to explore the wild northwest, chewing on coca leaves to help alleviate the dizzying effects of altitude. In other words, the perfect adventure.
Read Next: Brilliant Places to Visit in Argentina
Caye Caulker, Belize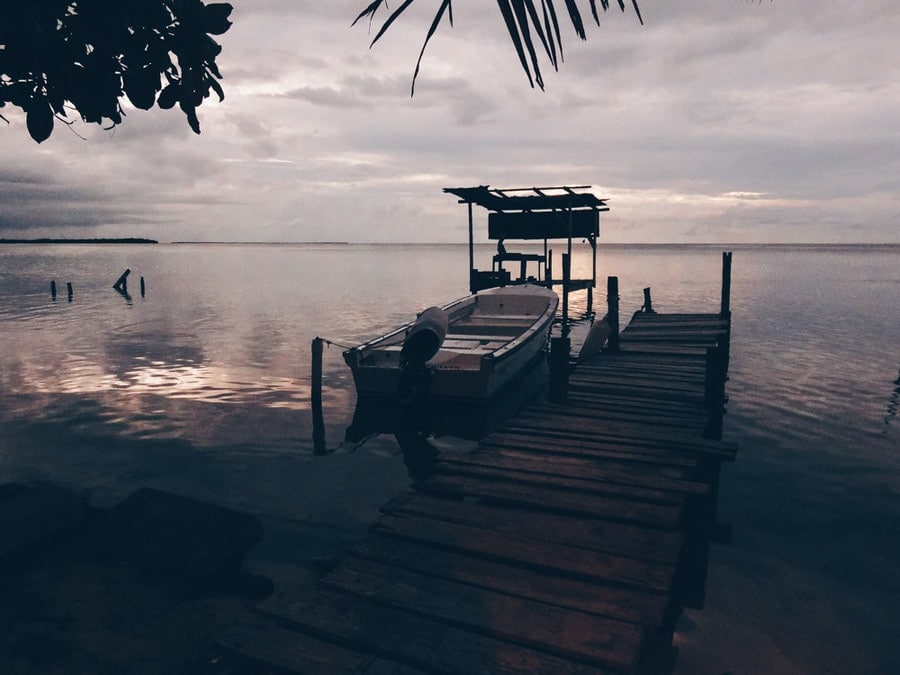 I very, very rarely use this phrase but Caye Caulker is literally one of the closest things I've come across to heaven on earth.
This small island, around 45 minutes boat ride from Belize City, is the place to kick back, relax and immerse yourself in the slow pace of island life, Belize-style.
Feast on freshly-barbecued lobster caught straight from the sea, swim with manta rays, or just spend lazy afternoons hanging by The Split – the small body of water separating two parts of the island.
Caye Caulker is within easy distance of one of the world's most interesting dive sites – the Blue Hole – but even if your diving skills are non-existent, there's an abundance of sea life to see just by strapping on a snorkel and sticking your head underwater.
Sri Lanka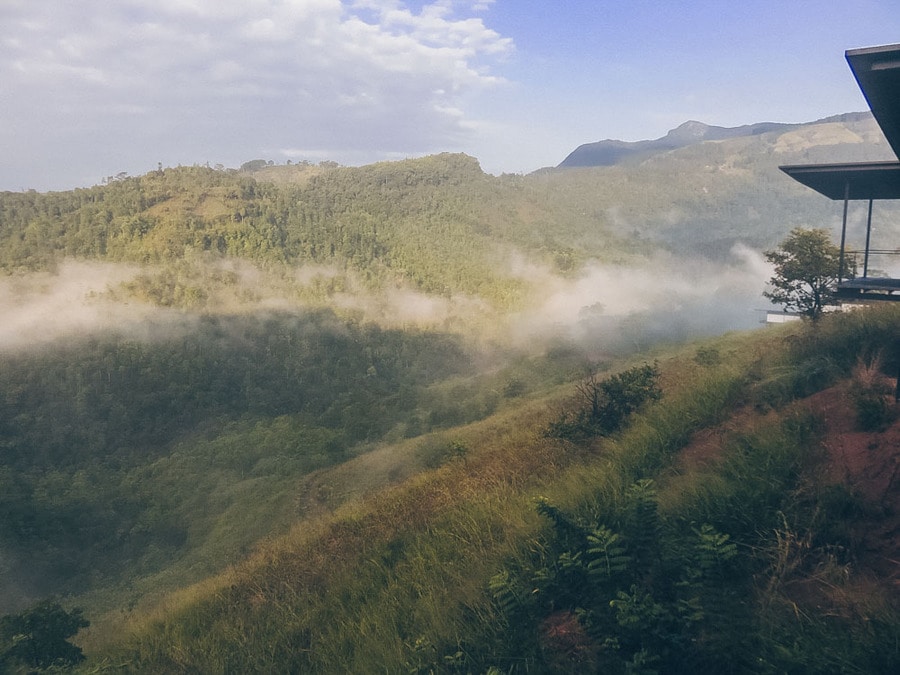 Sri Lanka's best-kept secret is its beautiful, unspoiled landscape.
The island nation has mountains and beaches in abundance, breathtaking wildlife preserves and a kaleidoscope of Buddhist temples to explore – it's an ideal destination for those who like their holidays active (with lots of yoga retreats available) but with plenty of opportunities to relax too!
I'll be straight – I have not spent nearly as much time in Sri Lanka as I should have.
Despite having wanted to go for years, I've only spent six days discovering just a smidgen of what this beautiful island has to offer (unlike Flo at Yoga, Wine, Travel who is a Sri Lanka expert and whose beautiful new place, Sam & Lolas has got me planning my next trip to the island).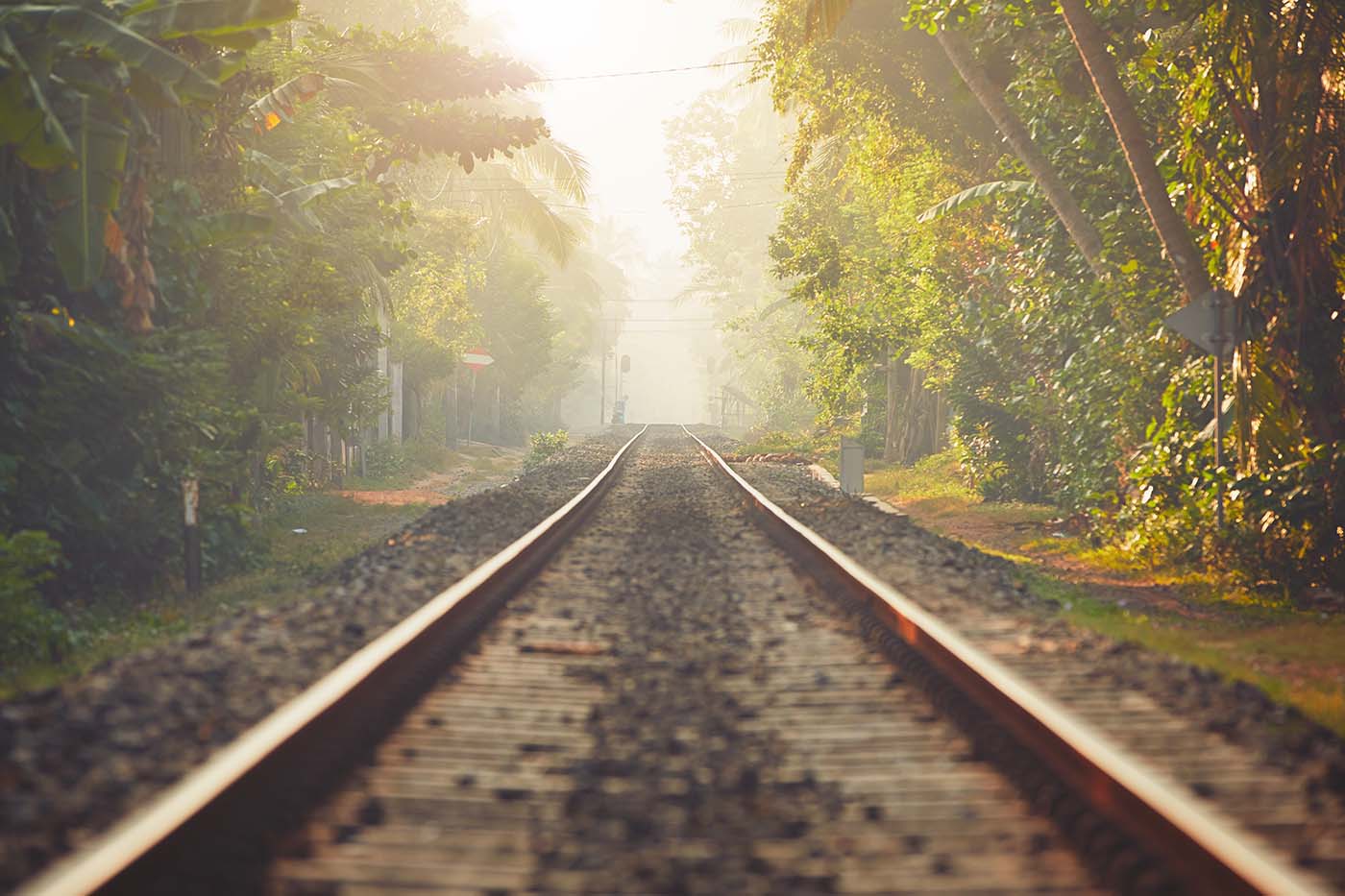 That said, those six days were enough to make me confident enough to say that if you're looking for stunning coast, vibrant culture and stomach-satisfyingly good food, Sri Lanka is your spot.
Sri Lanka emerged in the tweens as one of Asia's coolest wellness destinations – with a host of chic escapes such as Santani and Tri Lanka opening their doors to help you find your inner chi.
But there's so much more to the island than yoga with pretty views (appealing as that is) – surfing, hiking, safari, cuisine – Sri Lanka really does have something for everyone.
The best time to visit Sri Lanka? January!
Temperatures are pleasantly cool at 21-32°C (70-90°F), while humidity levels remain low: perfect if you tend towards the sweaty side. While this might not be the best ever month ever to go sunbathing on some fine white sandy beach… it could make for a great trip
Hanoi, Vietnam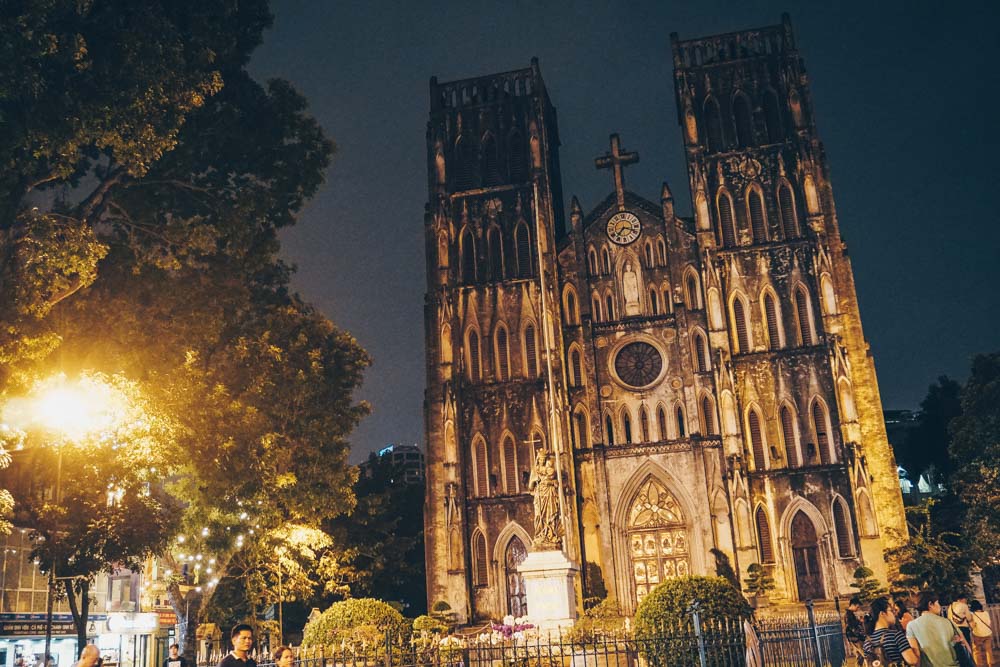 Before I start waxing lyrical about Hanoi, let's start with what Hanoi is not.
Hanoi is not shy and retiring, relaxed, or even particularly beautiful – but wait a minute before you write it off as an overcrowded city with a mind-boggling number of scooters.
Hanoi's charms might take a little time to find, but they're definitely present. The hectic centre is dotted with peaceful lakes overlooked by serene temples, there's history around every corner and the food scene is one of the best in the world.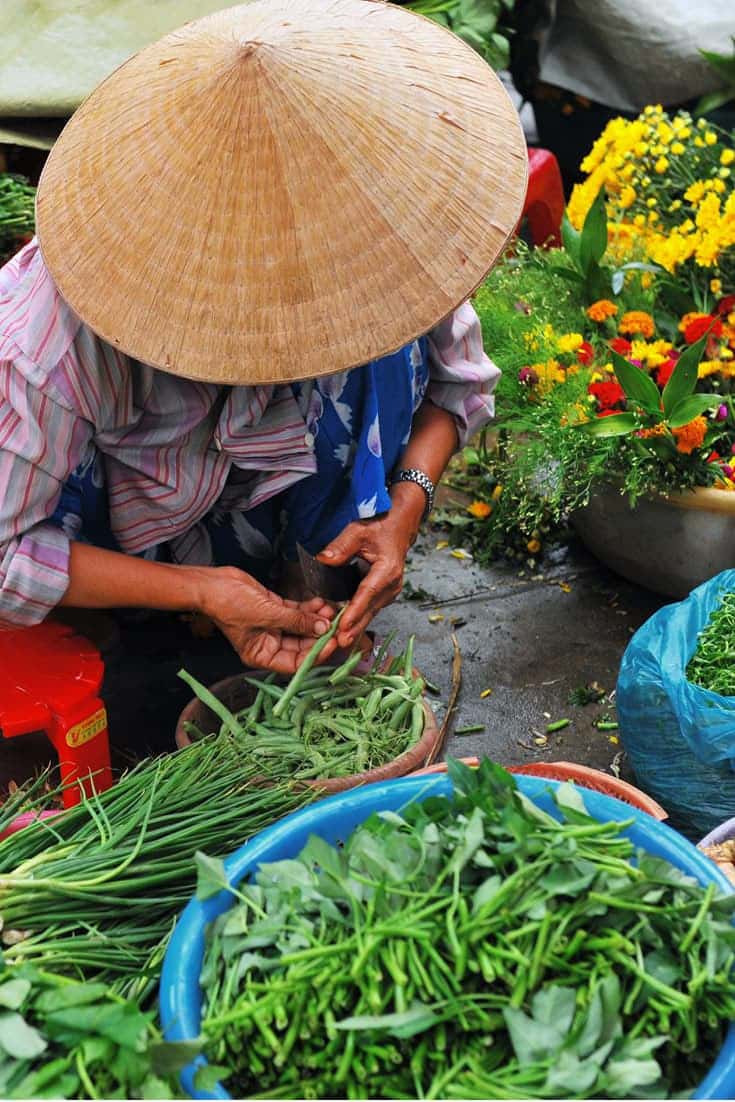 No, really – I don't know a single person who's been and hasn't come away raving about the food – from crispy spring rolls to bowls of aromatic pho, a trip to the city really is a feast for all the senses.
Read Next: Unmissable Things to do in Hanoi
Punta del Este, Uruguay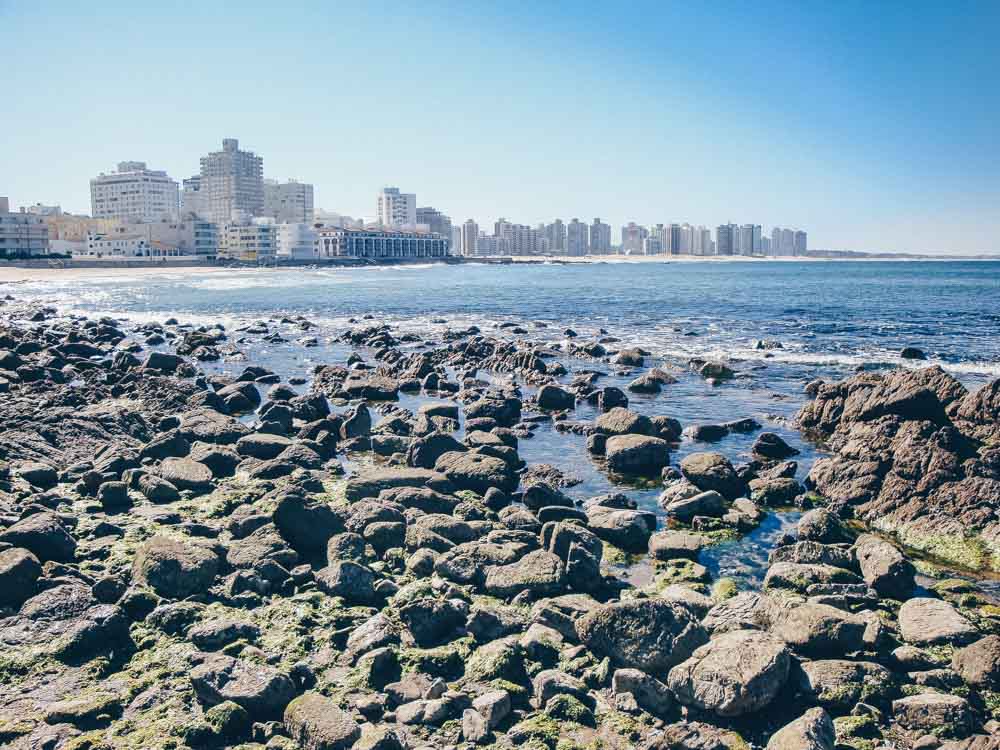 Uruguay is well-known in South America as a stunning beach destination, but its charms are less well-known further afield. 660km (410 miles) of coastline is plenty to go on, especially when a lot of it comes with powdery-fine sand and perfect surf.
Punta del Este's nicknames "The St Tropez of Uruguay" and "The Miami Beach of the South" say plenty about it.
No, it's not the place to go if you're looking for a quiet escape to a secluded beach, this is the place to work on your tan during the day and then party at night in one of South America's most exclusive destinations.
Barbados, Caribbean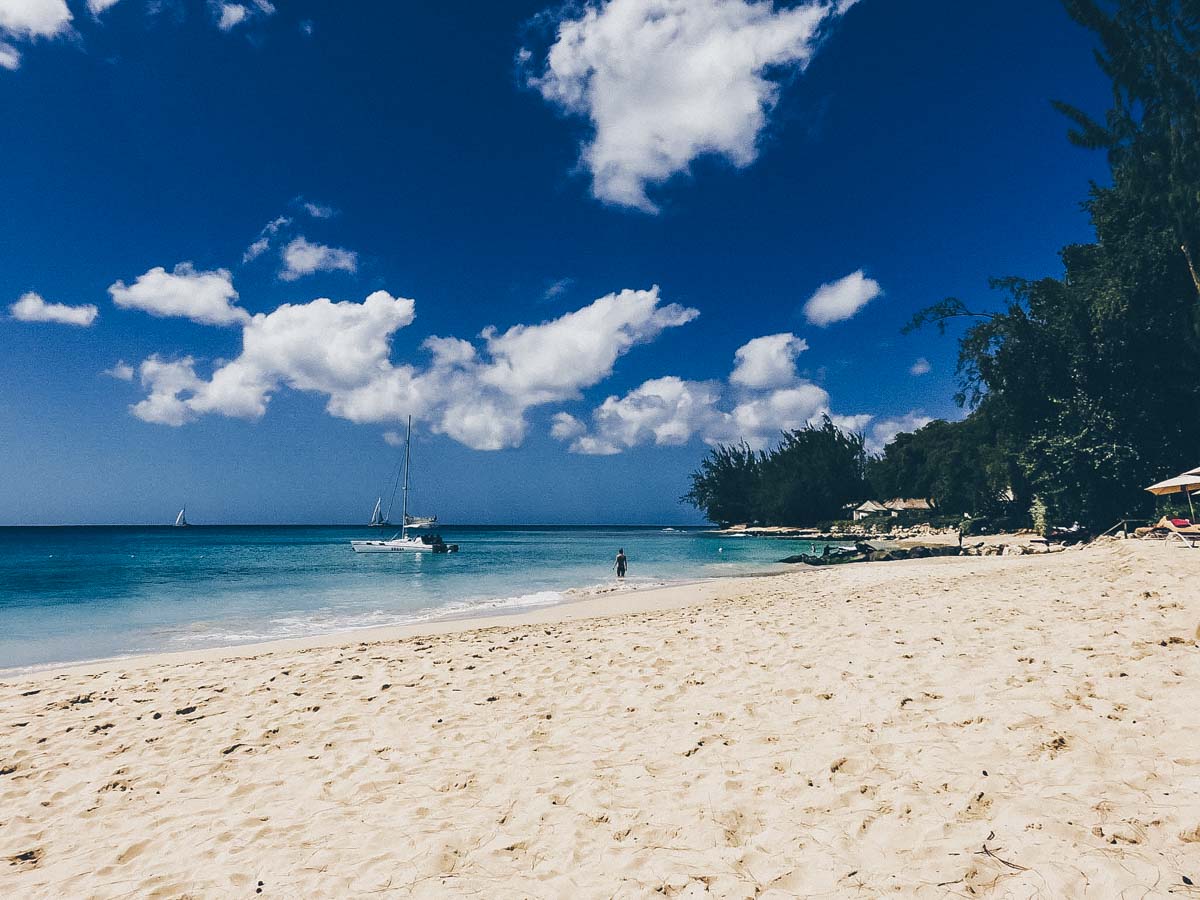 Barbados is where the magic happens – that happy meeting point of sun-drenched beaches, cricket, rum shacks, palm trees and parties. I can't think of a better place in which to ease myself into a new year.
The pristine golf courses, five-star hotels and manicured beaches of Barbados' west coast are little secret, but the more rugged Atlantic-facing east coast is garnering more attention from travellers lured by the promise of untouched beaches and boutique stays.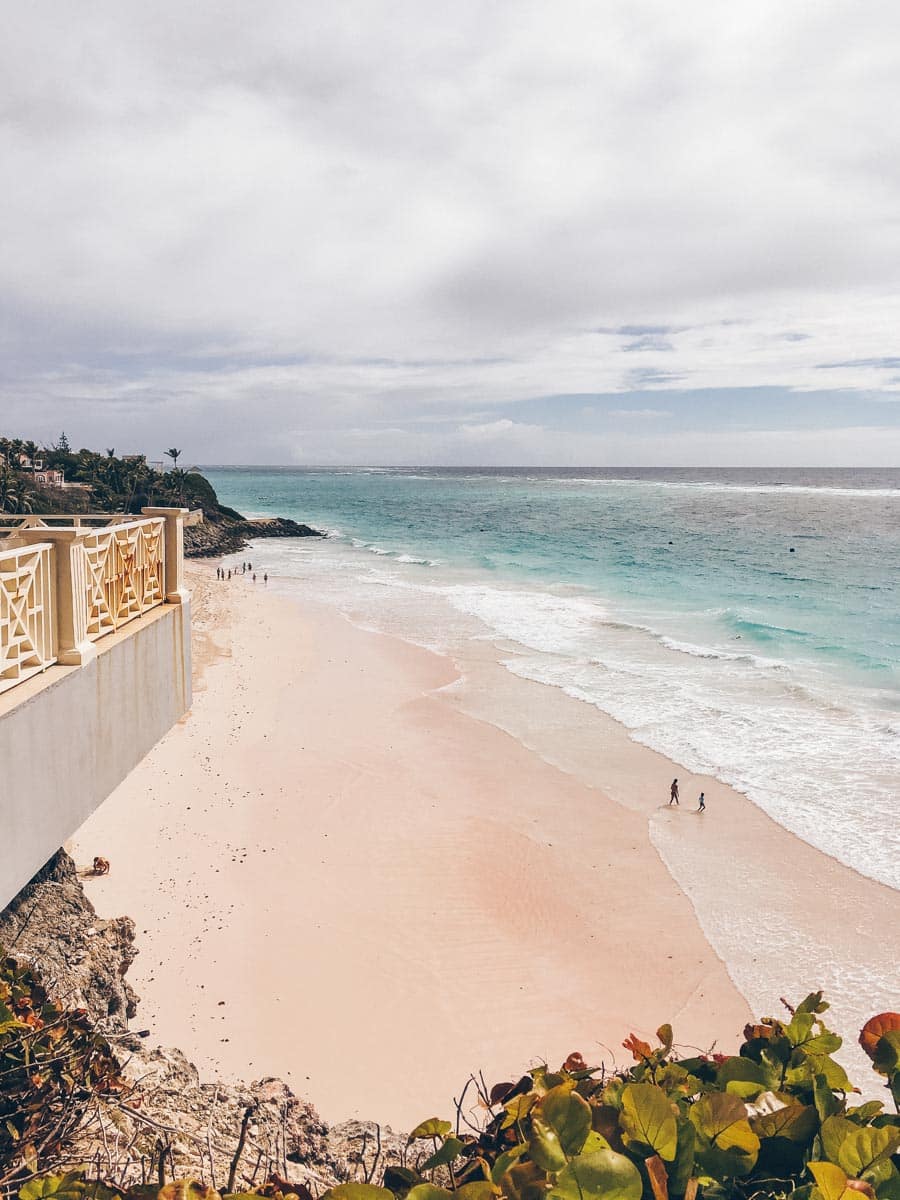 Pretty as Barbados is, I will say that you're not doing justice to the island if you only stick to the beaches.
Some of my favourite memories are from spots that had nothing to do with the beach. Learning about how the world-famous Mount Gay Rum is made, sitting in the bleachers watching a cricket game and exploring the Andromeda Botanic Gardens for starters…
Read Next: Cool Things to do in Barbados
Tenerife, The Canary Islands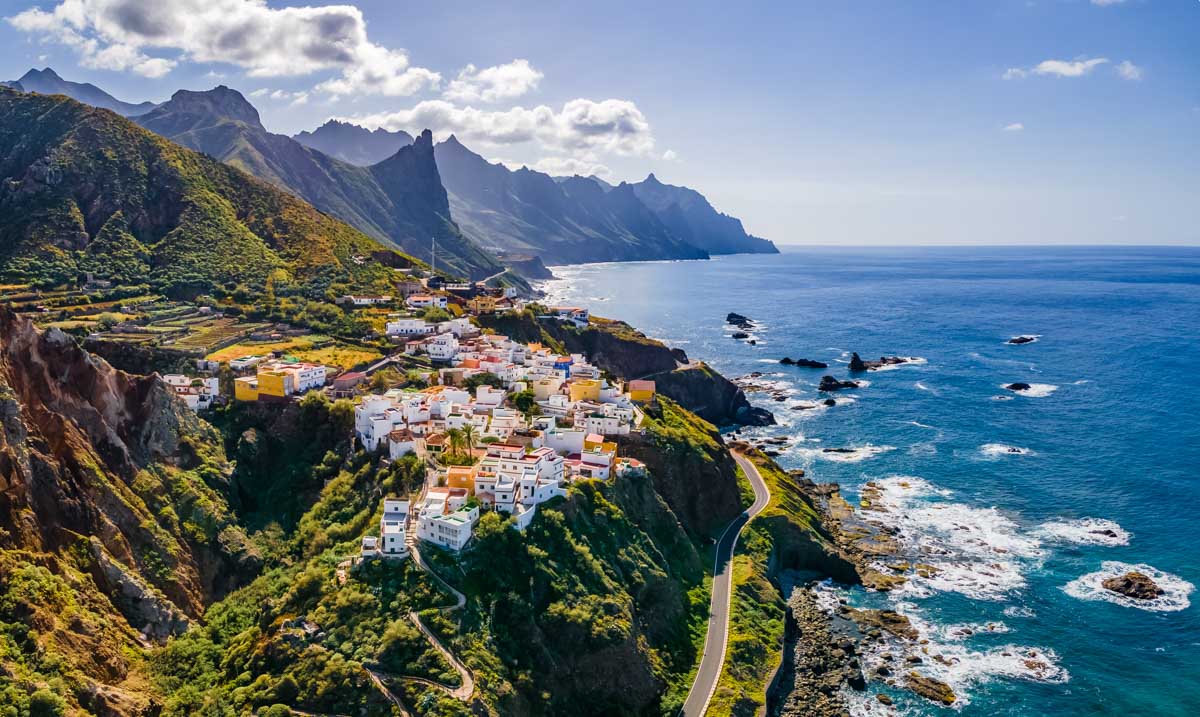 The Canary Islands are best explored during the winter, when the sea is calm and the air is cool. The weather in January, when it's at its best, is typically sunny with little rainfall. Temperatures range from 20-25°C (68-77°F) on average.
The weather is warm and sunny but not too hot, and there's plenty to do both on land and in the water. Tenerife is a particularly good option – its largest island has something for everyone, from buzzing city life and stunning mountain scenery to sandy beaches and lush valleys.
Bruges, Belgium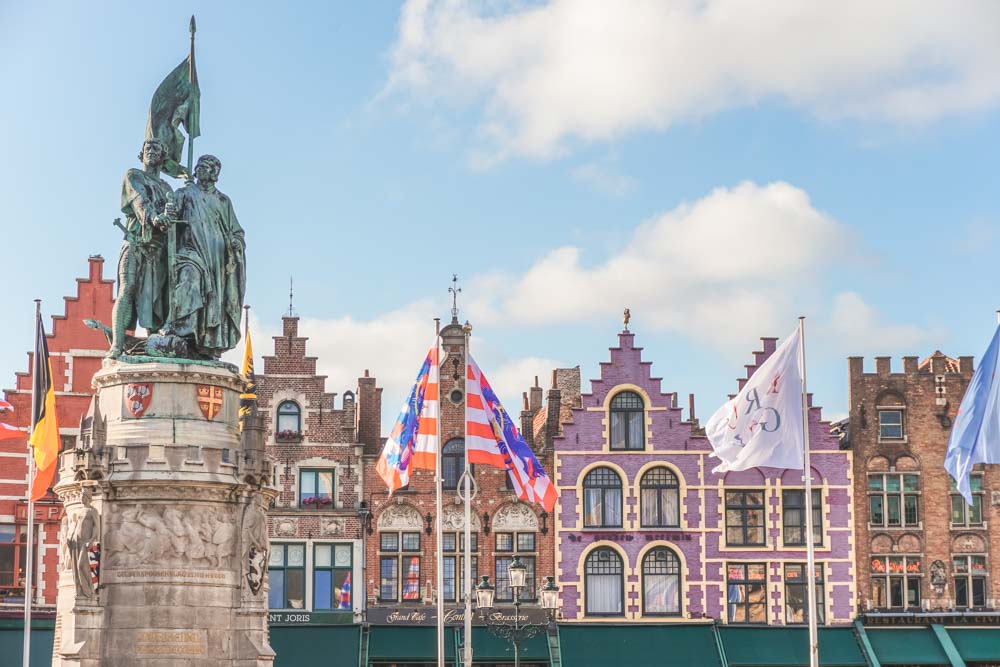 Belgium's best-known city is charming any time of year, but Bruges really comes into its own during winter when Christmas markets light up the cobbled squares and locals break out their traditional dress for festive celebrations.
With an average temperature in January of just over freezing point (-0.55°C/31.09°F), it can be chilly but there's always a warm cafe or bar to duck into to heat yourself up again.
Read Next: Unmissable Things to do in Bruges
Jerusalem, Israel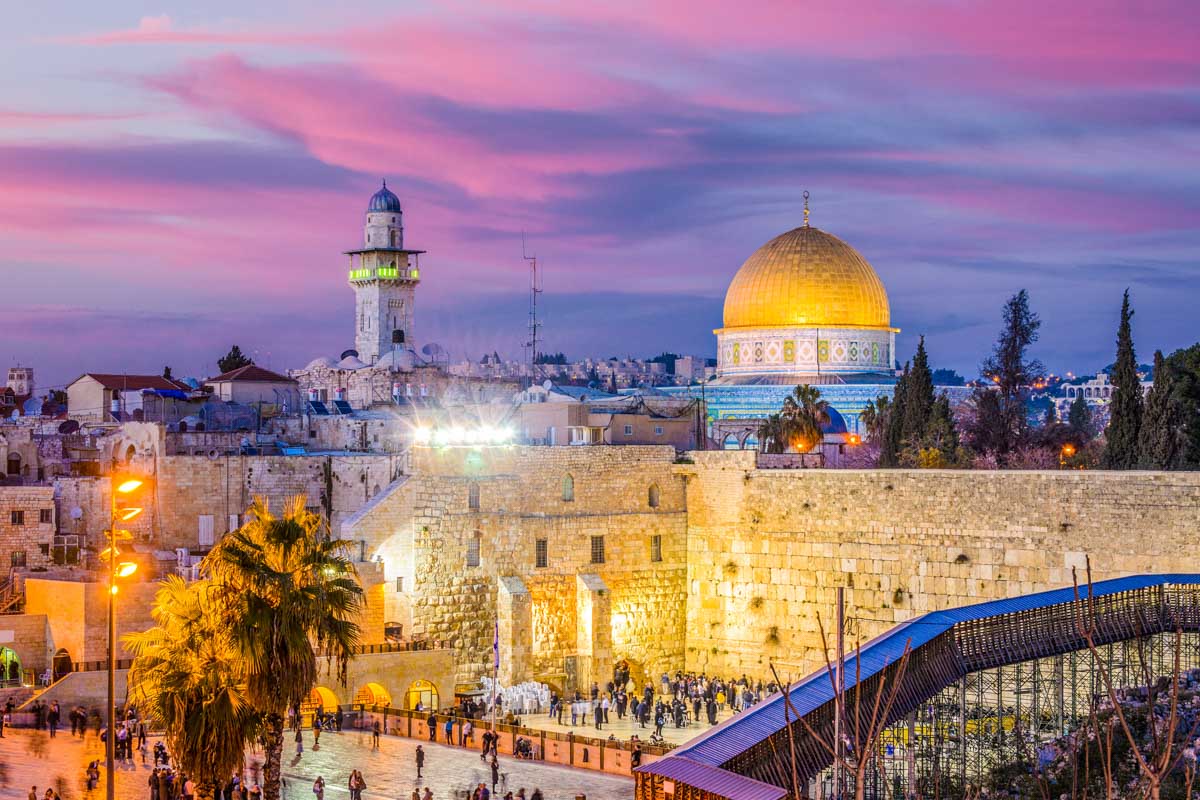 If you're looking for a cultural trip to a fascinating city, January is the perfect time to visit Jerusalem. The Christmas and New Year crowds have died down but the weather is still pleasant, with temperatures averaging 16-25°C (61-77°F).
There's plenty to see and do in this ancient city, from touring the religious sites of the Old City to exploring the vibrant markets and restaurants of the Arab Quarter – you should also be sure to check out the Dome of the Rock and Western Wall to the Church of the Holy Sepulchre.
With temperatures averaging 18°C (64°F) in January, it's pleasantly cool for exploring!
Bagan, Myanmar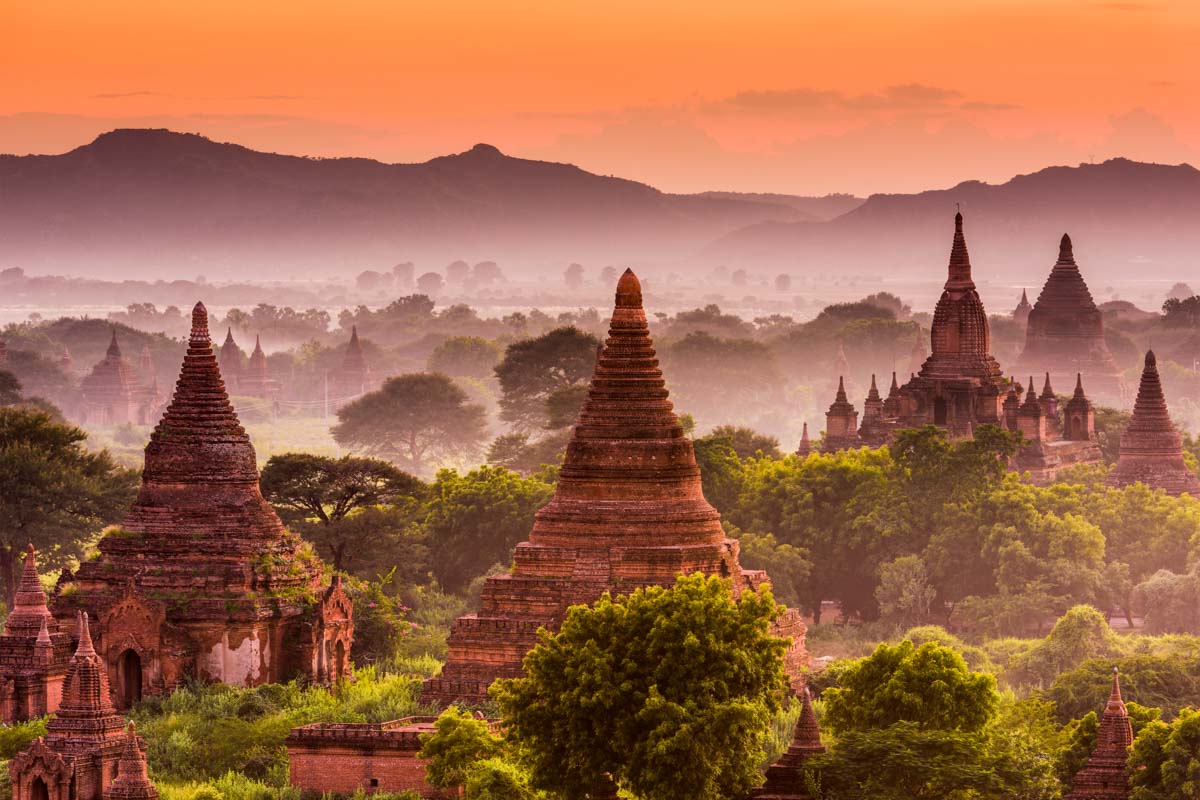 Myanmar's ancient temples and Buddhist shrines get all the buzz these days, thanks to its popularity with tourists…
But if you want to catch this magical spot before it becomes overrun with crowds (as some fear), visit now: most visitors don't arrive until February or March so December through April are your best bet for beautiful weather without the big crowds!
Temperatures average 26-30°C (80-86°F) during these months too making it one of the warmest places to visit in January.
New Zealand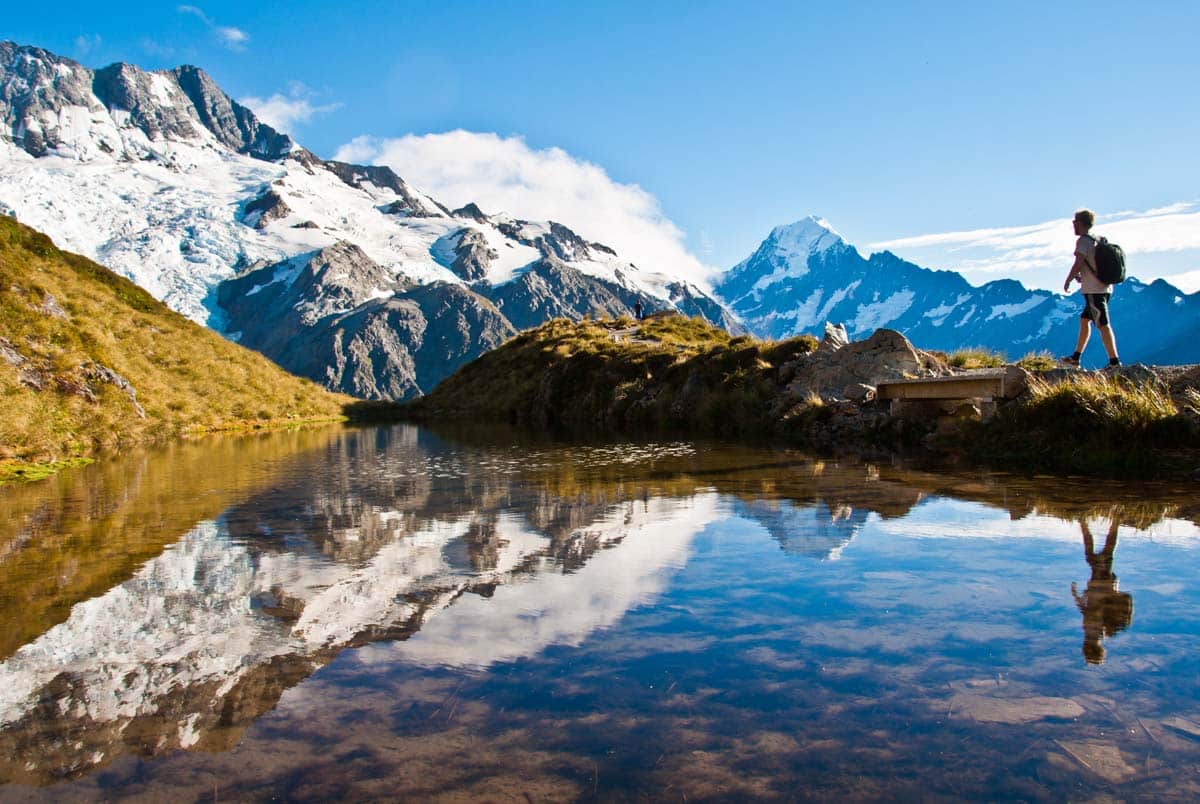 New Zealand is a nature lover's paradise and in January, the country is at its best. With average temperatures of 16-23°C (61-73°F), it's pleasantly cool for exploring, and there's plenty to see and do!
Hit the trails in one of New Zealand's many national parks, go skiing or snowboarding in the mountains, or take a cruise around Milford Sound. Whatever you choose to do, you're sure to fall in love with this amazing country.
The best way to see it all? Rent a car and hit the open road! Temperatures are comfortable in January, averaging 18-22°C (64-72°F) across the country.
---
There we are – the best places to visit in January done and dusted.
I hope that you've got a few ideas for your January travels from this piece. Got any suggestions for your favourite destinations? Drop them in the comments below!
Practical Tips for Travelling in January
While January is low season for many destinations – particularly city breaks or Northern Hemisphere beach destinations, it's also high season for many places — particularly ski resorts and other beach destinations including The Caribbean. Choose carefully if you're looking for a bargain.
January is a good month for beating the crowds to destinations such as Sri Lanka and Bagan – and it's cheaper to travel post Christmas in these destinations too.
Love this? Save and Share on Pinterest!