Thailand is one of South-East Asia's most popular destinations. If you're looking for beaches, culture, or just beautiful views, it has it all. Here's the top ten things to do in Thailand.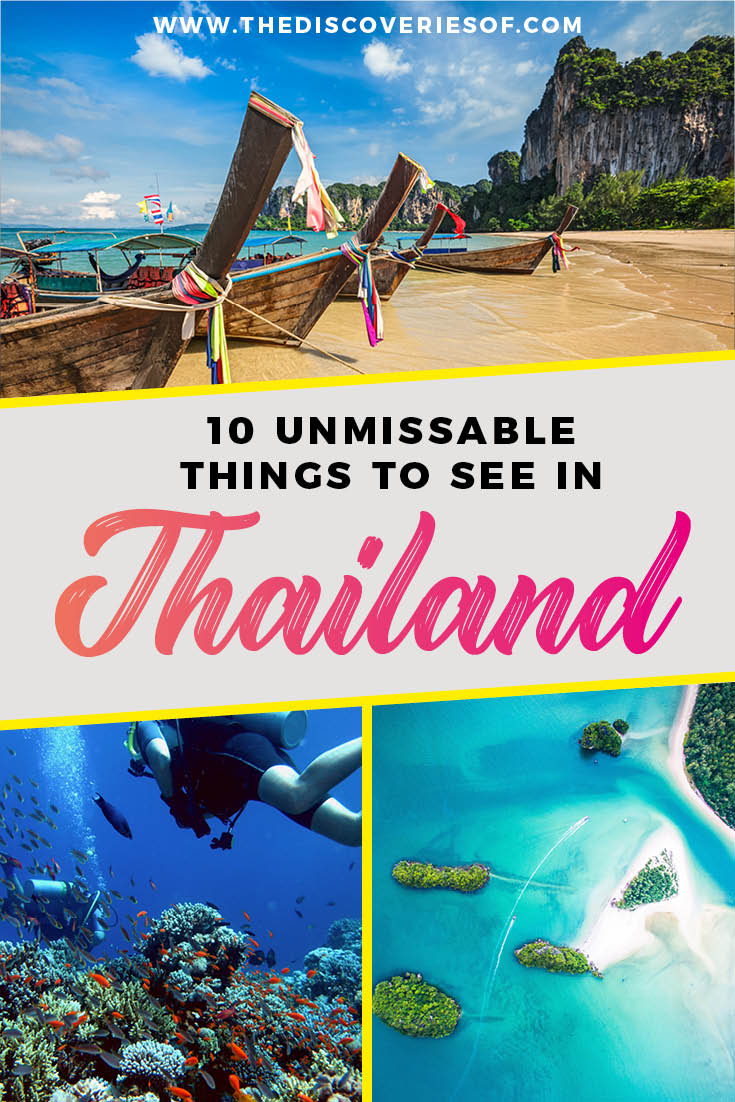 The Grand Palace, Bangkok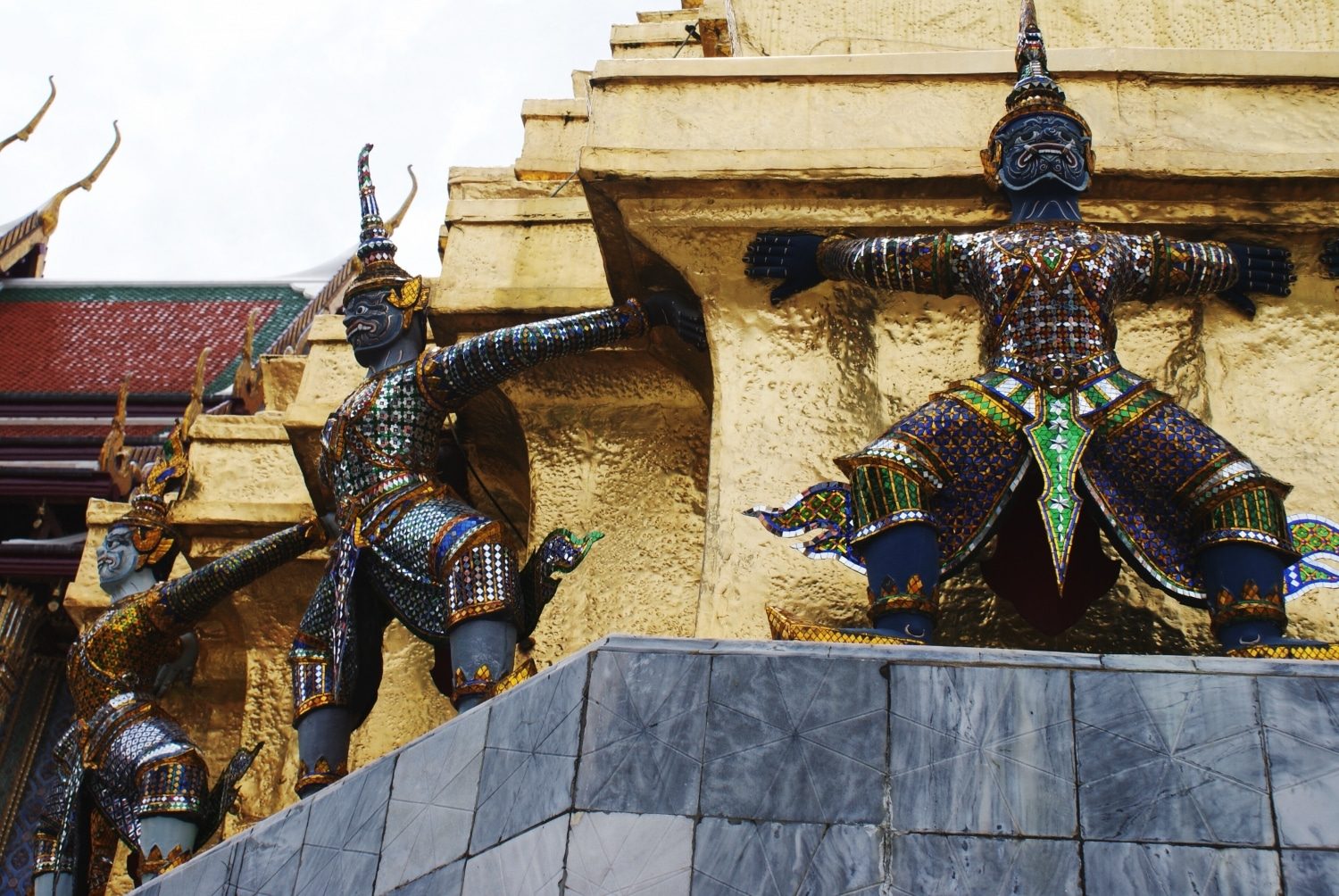 If you only do one thing in Bangkok, you should go to The Grand Palace. The palace is divided into three areas, The Outer Court, the Middle Court and the Inner Court. The Outer Court houses the Emerald Buddha, Thailand's most revered sculpture. The Buddha is carved from pure green jade, and ornamented with gold. Take a day and explore the Palace and its grounds.
Handy hint: Don't believe the scam artists outside of the Palace who will try and tell you that it's closed. It's an age-old trick to try and get you to go on a tuk-tuk trip with them to a merchant of some kind, where they'll try their hardest to persuade you to buy their wares.
---
Looking for more Southeast Asia travel inspiration? We've created three awesome Southeast Asia travel routes to help you plan your trip! 
---
Wat Phra Singh, Chiang Mai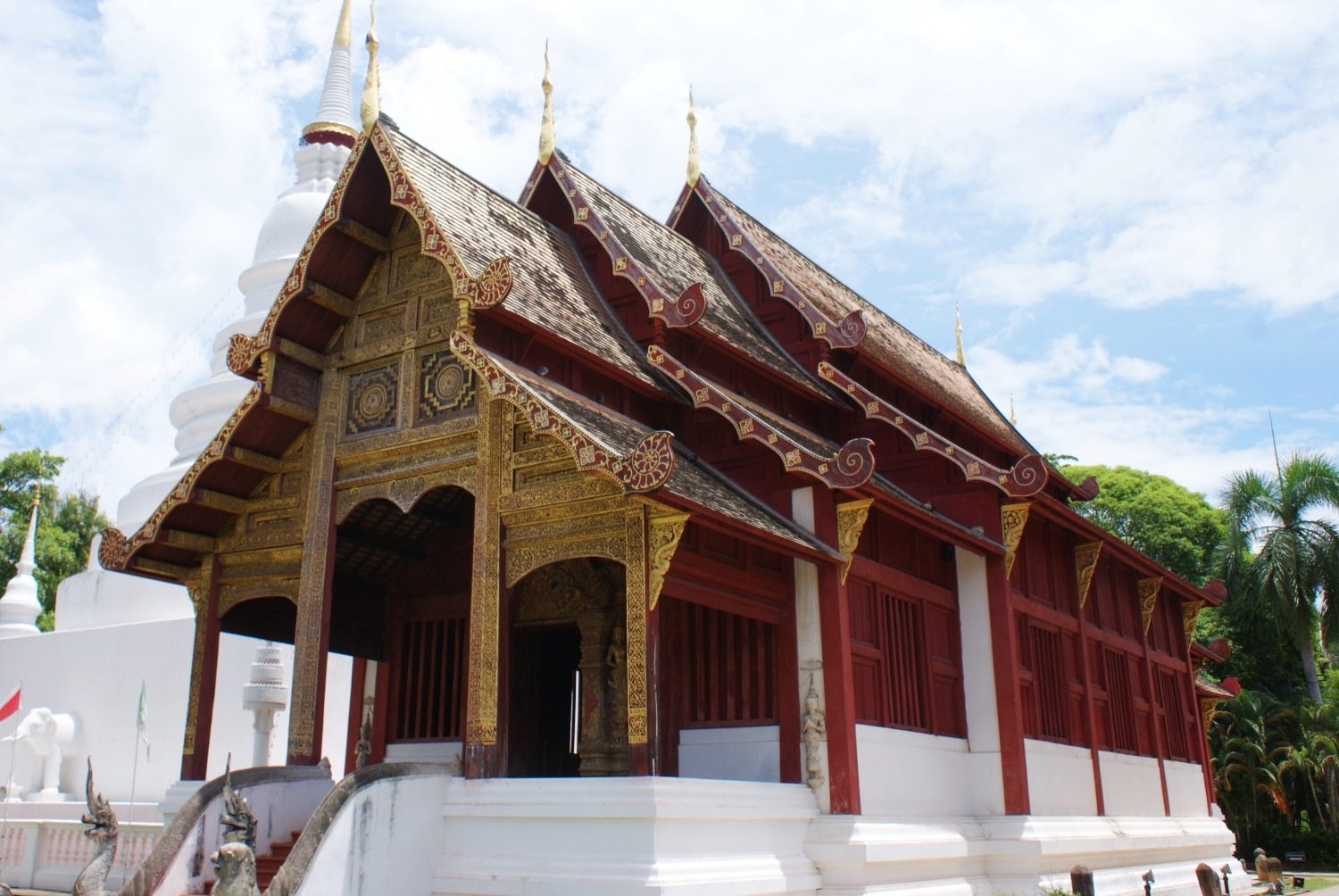 While Wat Phra That Doi Suthep may be Chiang Mai's most revered temple, we think that the beautiful Wat Phra Singh pips it to the post for beauty. Built in the Lanna style of temple architecture, the temple features elaborately decorated gold and maroon wing-shaped roofs. The walled enclosure of Wat Phra Singh features three main buildings – the Lai Kam assembly hall, Viharn Luang assembly hall and Haw Trai, the library. Set aside a reasonable amount of time to explore the temple complex. Then take your time to marvel at the architecture and dramatic interiors.
Be a Beach Bum in Railay (and possibly do some rock climbing too)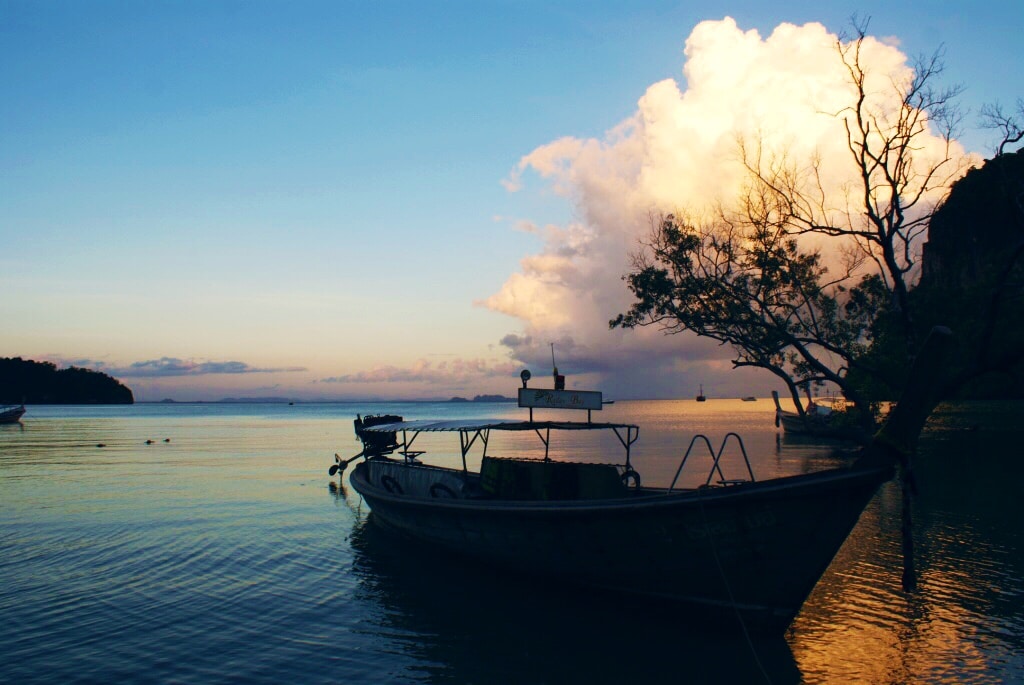 Railay is every beach bum's dream come true. Impossibly picturesque scenery is paired with pretty beaches and laid-back beach bars. Krabi is well known for its amazing coastline and Railay is the jewel in the crown. You can only get to Railay by boat, but it's worth the (tiny) bit of extra effort. Once you're there, you can pick a spot on one of the many beaches (Sunset Beach and Phra Nang Bay are the best) and contemplate how good life can be. If that sound a little too relaxed, Railay is also a world-class rock-climbing destination with climbs for every level and proficiency.
Island Hopping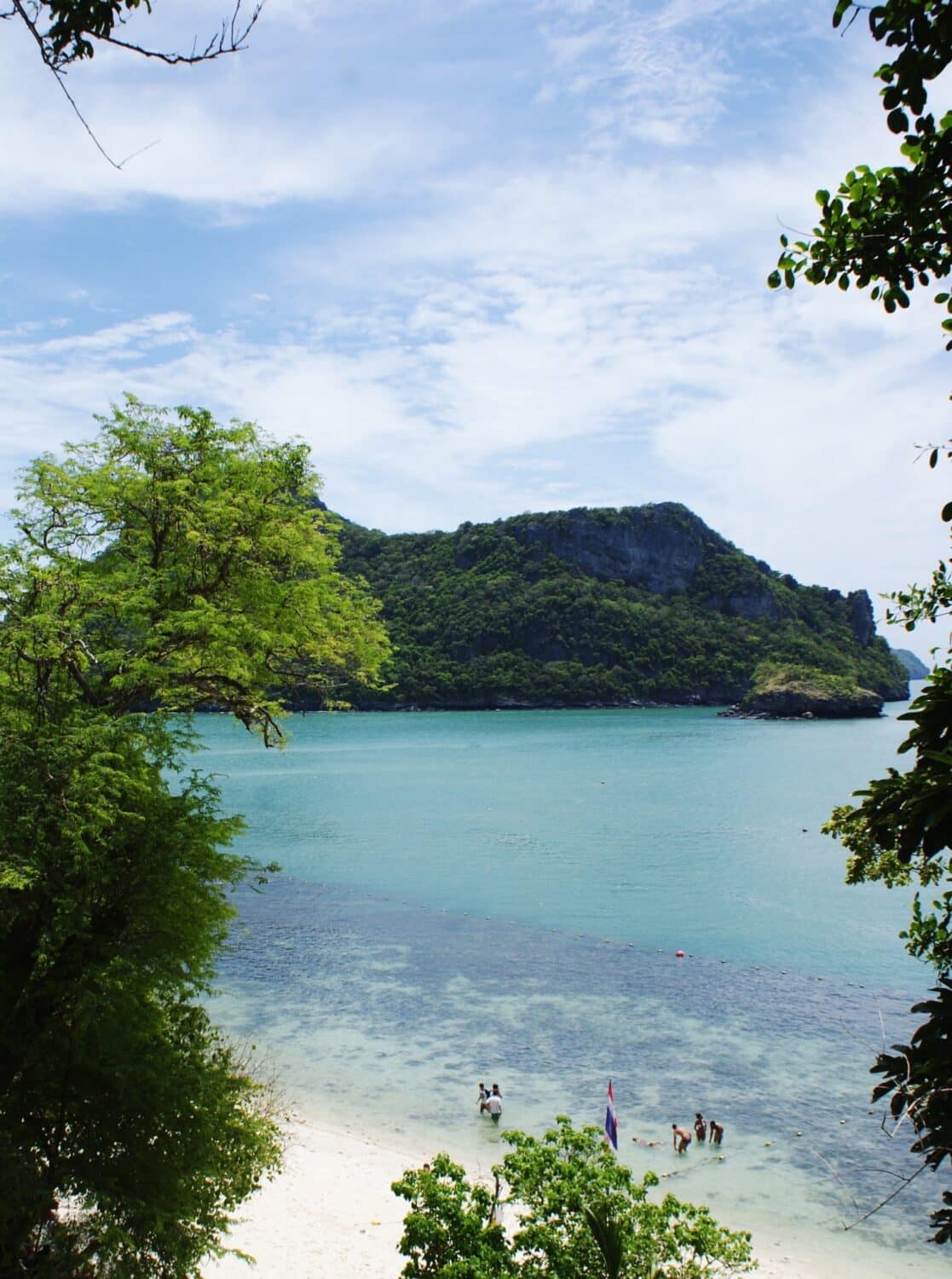 Islands? Thailand has a few (1,430 if our sources are to be believed). It's no surprise then that island-hopping is high on our list of things to do in Thailand. Ferry between better known islands such as Ko Samui, Ko Phang Nan and Ko Tao, or head to more obscure ones like Ko Jum and Ko Phayum for a quieter time.
Learn to Dive in Ko Tao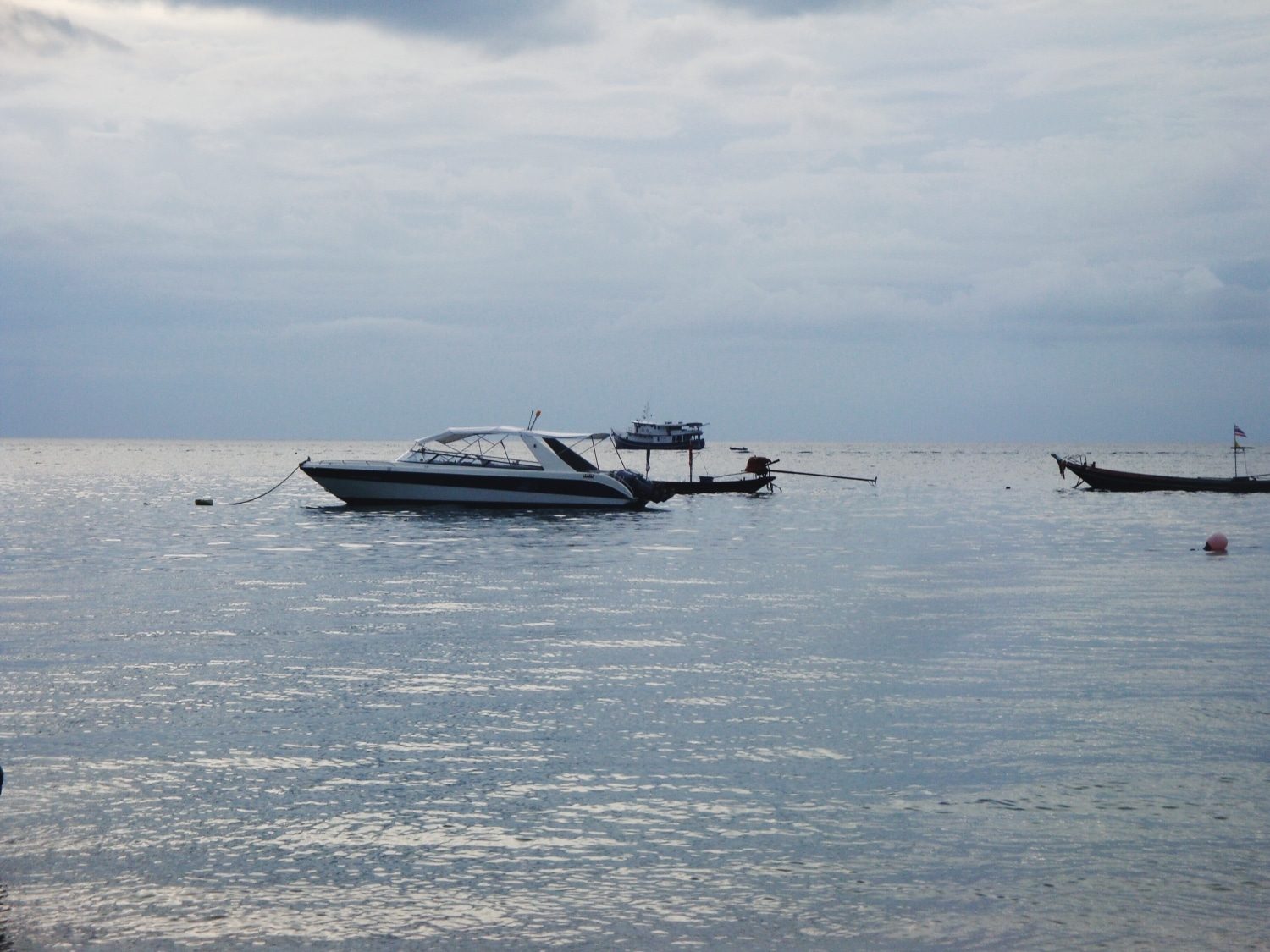 If you can't dive, Ko Tao is the place to learn. If you can dive, Ko Tao is the place to go diving. It really is that simple. Crystal clear waters and abundant ocean life combine to create a unique diving destination. Ko Tao is one of the cheapest places in the world to get your PADI qualification. If you barter hard, they will also often throw in free accommodation with the agreed price. The huge rivalry between different dive schools means that the quality is generally high with well-trained teachers. Do a bit of research before signing up to a particular school.
Discover History in Ayutthaya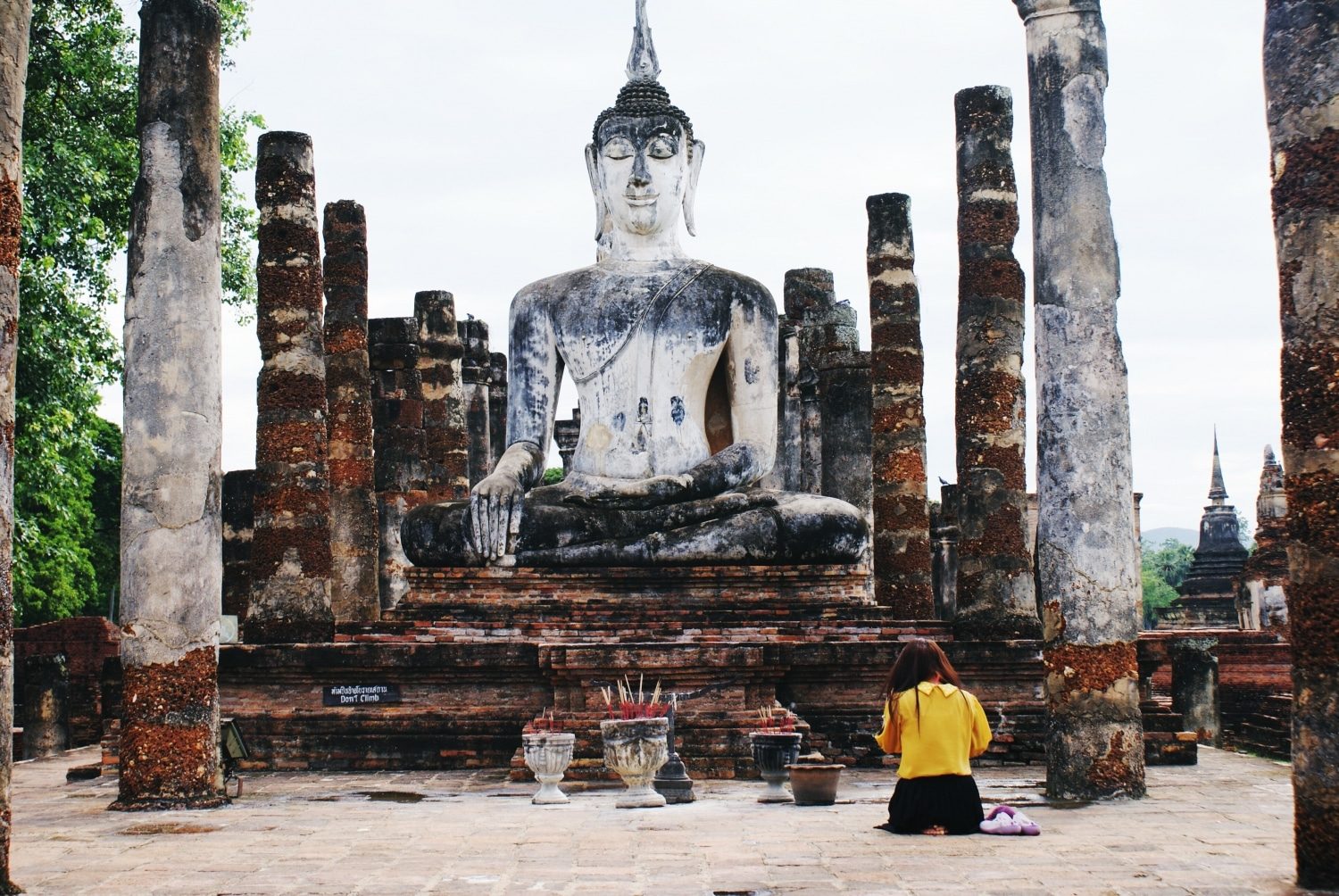 The natural beauty of Thailand means that you can sometimes forget that this is a country with a long and interesting history. Ayutthaya was built in 1350 as the second capital of Siam, as Thailand was then known. It prospered, becoming the centre of Thai politics and commerce until the 18th century when the Burmese army attacked it and forced the residents to flee.
Wander around the vast complex of temple ruins to fully appreciate the scale and grandeur of Ayutthaya. It's only 85km from Bangkok, so makes for an easy day trip. Alternatively, a few days will give you ample time to explore the ruins at your leisure.
Take a Thai Cookery Class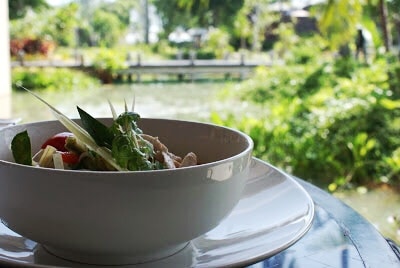 Thais take their cooking very seriously. From street-food vendors, to upmarket restaurants, you are never very far away from food when in Thailand. Travelling in Thailand reveals an array of regional dishes and flavours so it's no wonder that many visitors opt to take a Thai cooking class when in the country. It's a fun way to understand the flavours and ingredients that go into Thai cuisine, and you can make the dishes you learn when you go home. Of all the things to do in Thailand, the skills you learn at a cooking class are likely to be the most useful in the long run!
Watch some Muay Thai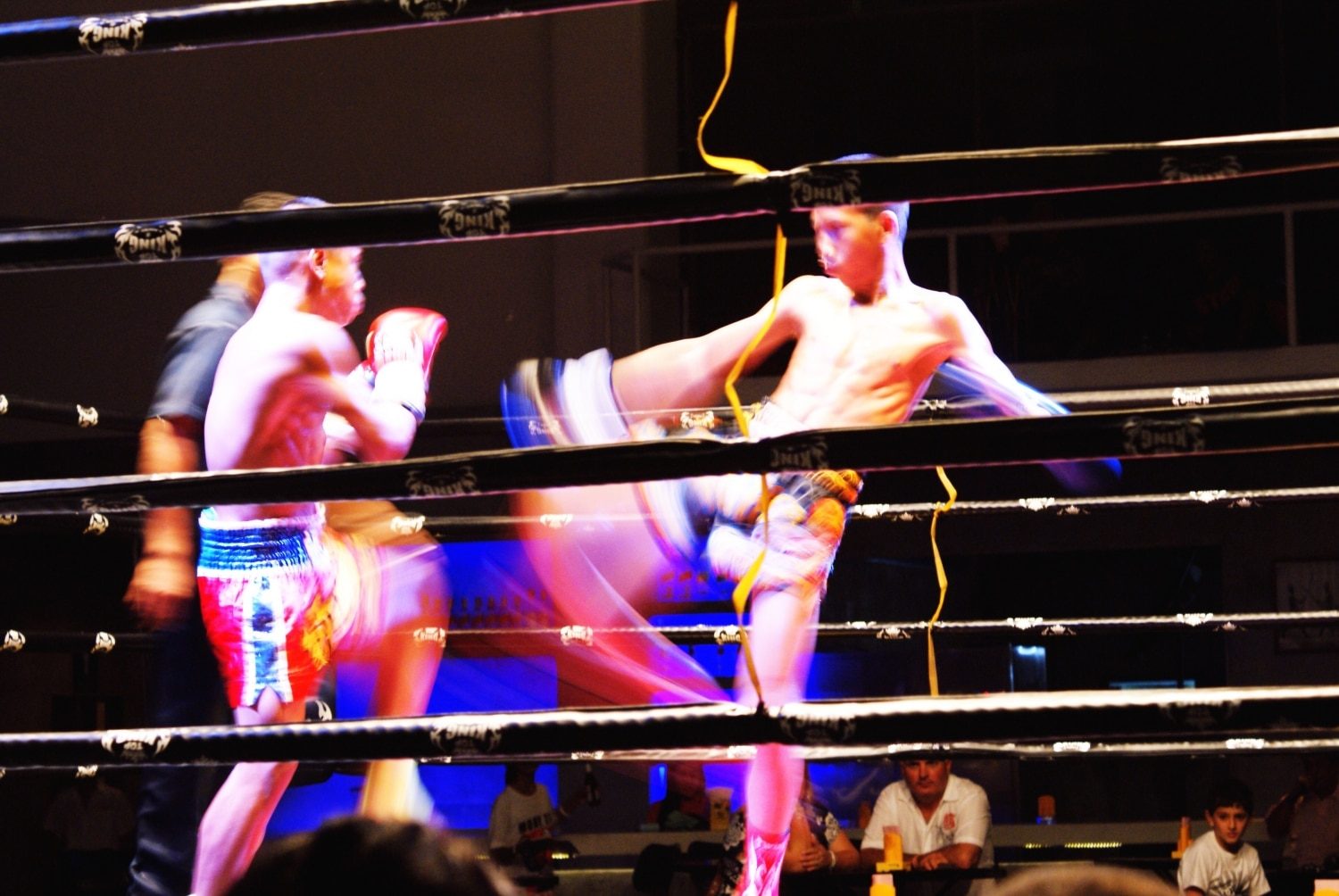 Muay Thai is Thailand's national sport and watching a Muay Thai fight is a must. Muay Thai fighters use their whole body as a weapon but it's their speed and elegance that make for fascinating watching. The sport is also known as the "art of eight limbs": fighters use their elbows, knees and shins as well as their fists and feet.
Discover the Perfect Beaches in Koh Lanta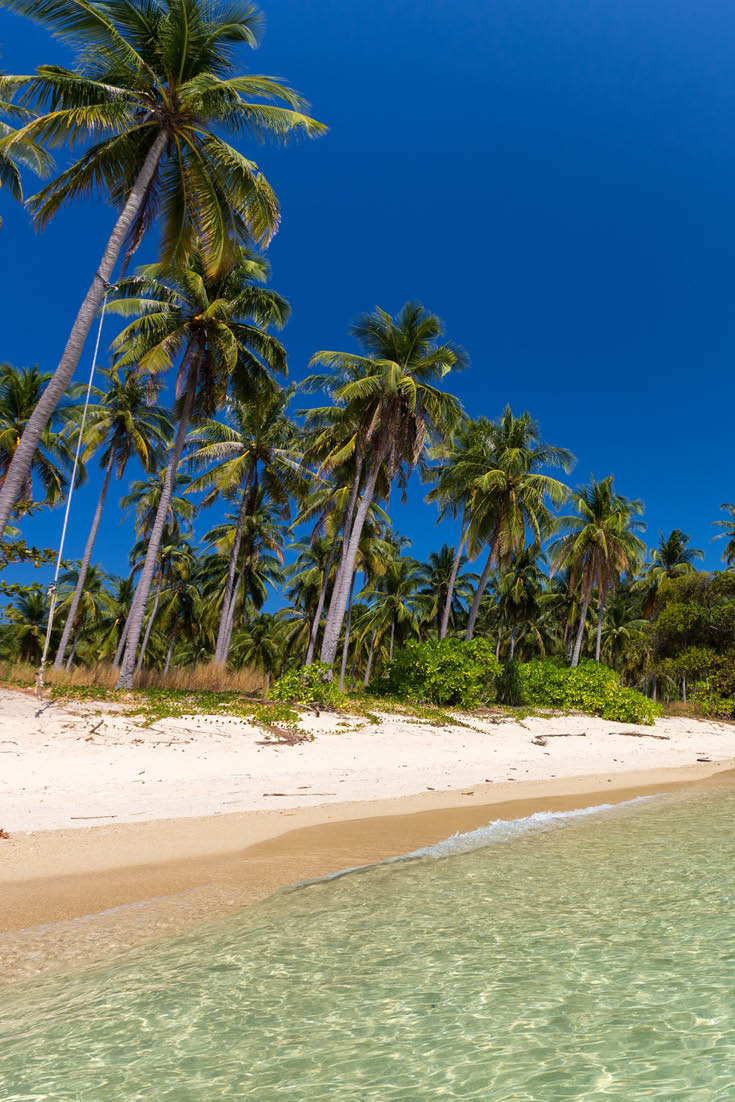 Koh Lanta boasts some amazing beaches and is the perfect destination for those looking for a slice of island solitude without wanting to sacrifice their creature comforts. Koh Lanta is made up of several islands, of which Koh Lanta Yai is the most popular. Put on some durable footwear and set off one one of the islands' many hikes. Alternatively, there are numerous cocktail bars to provide refreshment after a long day on the beach.
Slow Boat along the Mekong River to Laos
OK, it's not technically in Thailand, but if you are heading over to Laos after north Thailand, you should not miss the slow boat along the Mekong from the Thai border. It's not a simple journey but you'll spend two days gently floating down the Mekong River towards Luang Prabang (an awesome destination itself – see Our Escape Clause's thoughts on Luang Prabang). The scenery is incredible and  you'll be rewarded with several Insta-worthy shots and the chance to make a few new friends. Heading into Laos from there? Do a spot of rock climbing in Vang Vieng to get the adrenaline pumping.
Of course, there are luxury hotels galore in Thailand, we're particularly big fans of the Anantara Mai Khao in Phuket.
So there it is, the top ten things to do in Thailand. What do you think? Need more inspiration? Check this 13 Stunning Places in Thailand piece out from Travel.Dance.Repeat.