On the hunt for the best hikes in Laguna Beach? These are the trails you need to add to your itinerary.
Nestled between the hustle and bustle of Los Angeles and San Diego, Laguna Beach is the perfect place to immerse yourself in the great outdoors and embark on a scenic hike.
Sure, it truly is a Cali cliche to embrace nature. But when you're in a location this beautiful, it's only right to head out on a few hiking trails, right?
Whether you're seeking an easy and relaxing stroll or a more challenging and adventurous trek, I've got you covered. Let me guide you through some of the top hiking trails in and around this coastal paradise.
So, strap on your hiking boots and let's hit the trails…
Top Tip: Read my guide to the ultimate California road trip, and see which nearby stops you need to add to your itinerary.
Best Hikes in Laguna Beach
Bommer Ridge Trail
Length: 7.3 miles
Time: 3 hours
Difficulty: Easy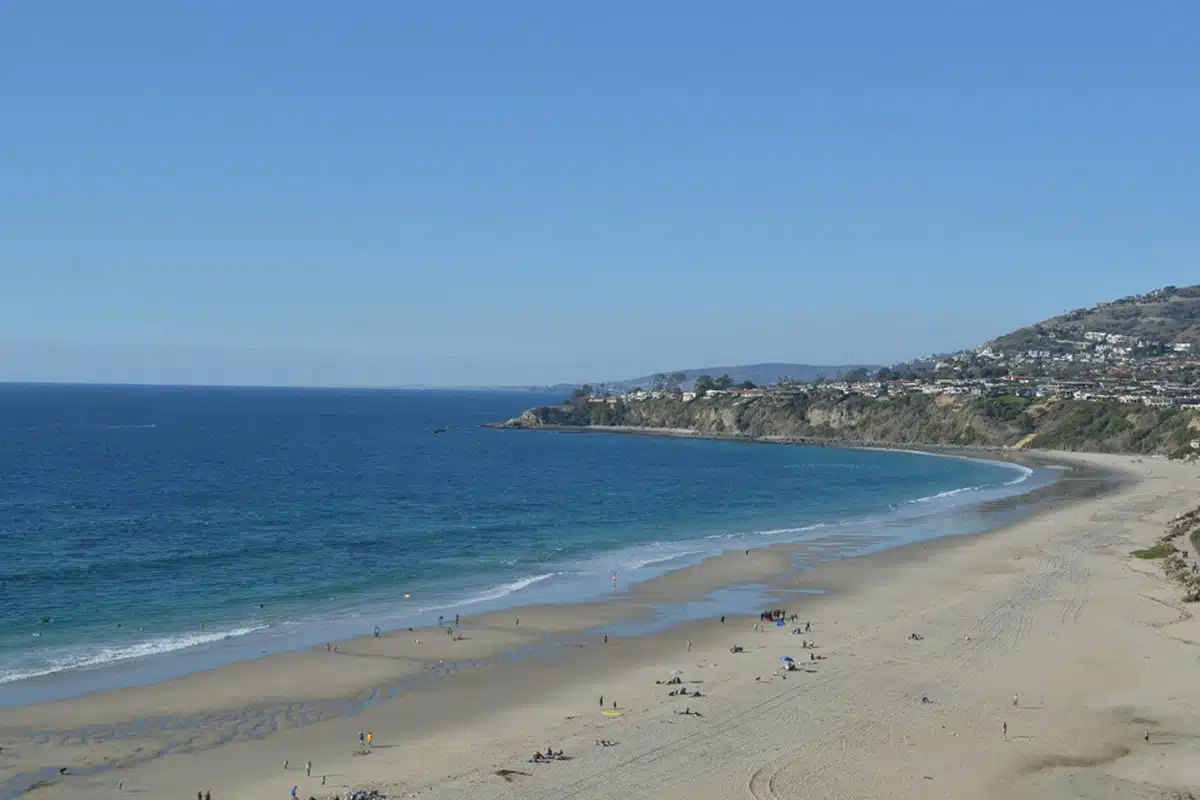 Looking for a gentle introduction to the wonders of the OC? The Bommer Ridge trail is an epic hike near Laguna Beach that doesn't require you to break too much of a sweat.
This trail begins in the Laguna Coast Wilderness Park and then takes you along the scenic San Joaquin Hills. It has an elevation of about 708 feet, and it's worth the gentle climb as you get to take in the most spectacular ocean views.
Take my advice and plan the hikes for April or May. Why? You'll get to gawp at a pretty array of colourful flowers.
Willow, Emerald Falls, Laguna Ridge Loop
Length: 5.9 miles
Time: 2 hours 45 min
Difficulty: Medium
Next up in this guide to Laguna Beach trails is a hike that combines three routes.
I'll be honest; this is one of the more challenging hiking areas, with a steep elevation gain at about 1017 feet, which, depending on your fitness level, should take you just under three hours to complete.
While it sounds daunting, it's a scenic trail with lush greenery, vibrant flowers, dramatic hills and ocean vistas. This hike is popular with avid runners and mountain bikers, so beware of cyclists whizzing past.
Crystal Cove State Park Hikes
Length: Various
Time: Various
Difficulty: Various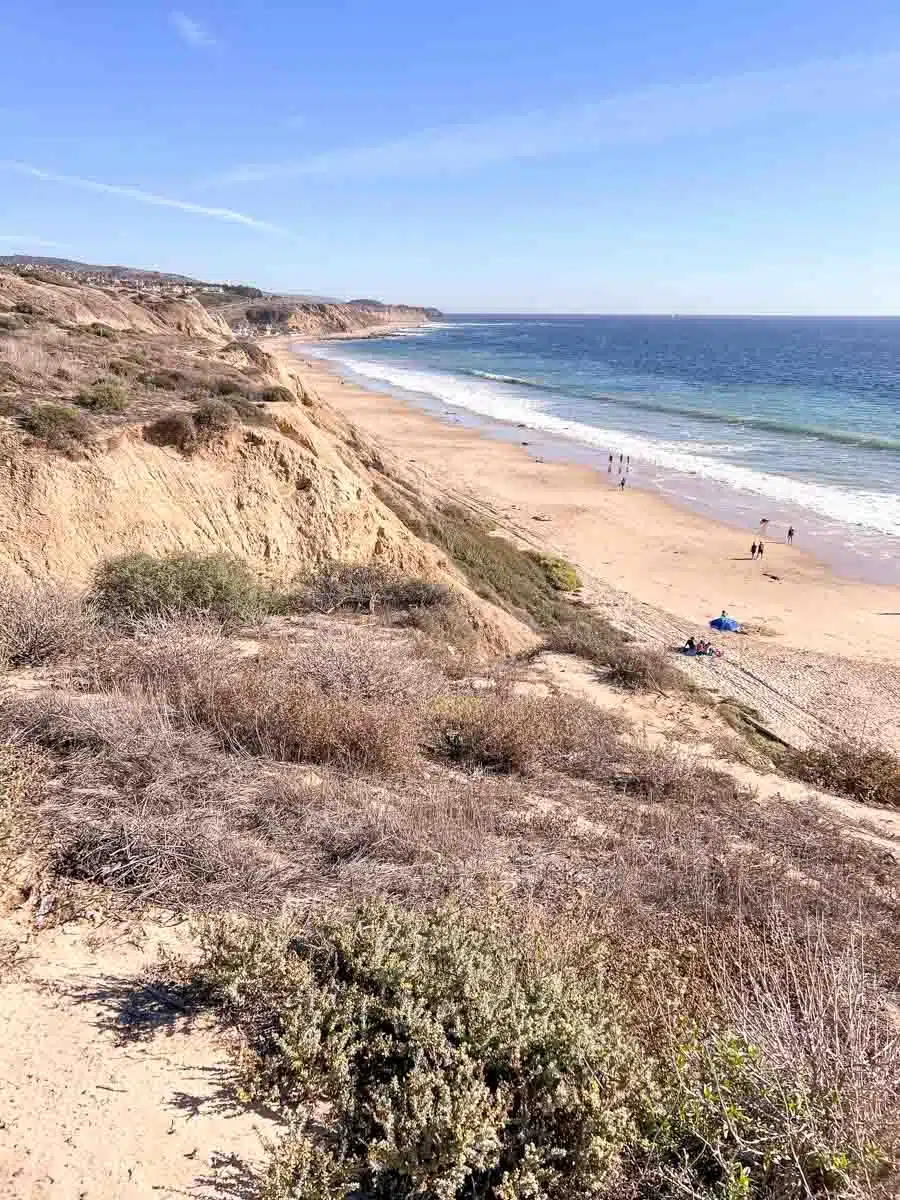 Crystal Cove State Park is one of the most picturesque places along the Pacific Coast – and my favourite place to hike. One of its many highlights is its plethora of trails of various difficulty levels, so you'll easily find something best suited for you.
If you're up for a challenge, then consider the Crystal Cove Perimeter Loop. Your quads will feel every step of this hike, as it's 9.4 miles with a few steep inclines. If there's any consolation, this Laguna Beach hike offers outstanding views of the San Gabriel Mountains and nearby Santa Catalina Island.
For something a little more laidback, follow the park's green hiking trail. You'll enjoy picturesque views without all the effort.
Laguna Bowl and Water Tank Trail
Length: 3.9 miles
Time: 2 hours
Difficulty: Medium
Another moderate trail is the Laguna Bowl and Water Tank trail, nestled near the OC's sandy shores. This trail is a popular spot amongst locals, but don't worry about crowds – you can still find some peace and quiet if you head there in the morning.
If you choose to complete the full loop, the hike will end with a stroll through an urban spot – ideal if you want to grab a coffee along the way. Though, if you're after full-on nature immersion, I recommend doing this as a one way hike only and then heading back the way you came.
The only downside? Furry friends will have to sit this one out, as dogs aren't allowed on the trail.
Big Bend, Emerald Canyon, Bommer Ridge and Laguna Ridge
Length: 8 miles
Time: 4 hours
Difficulty: Hard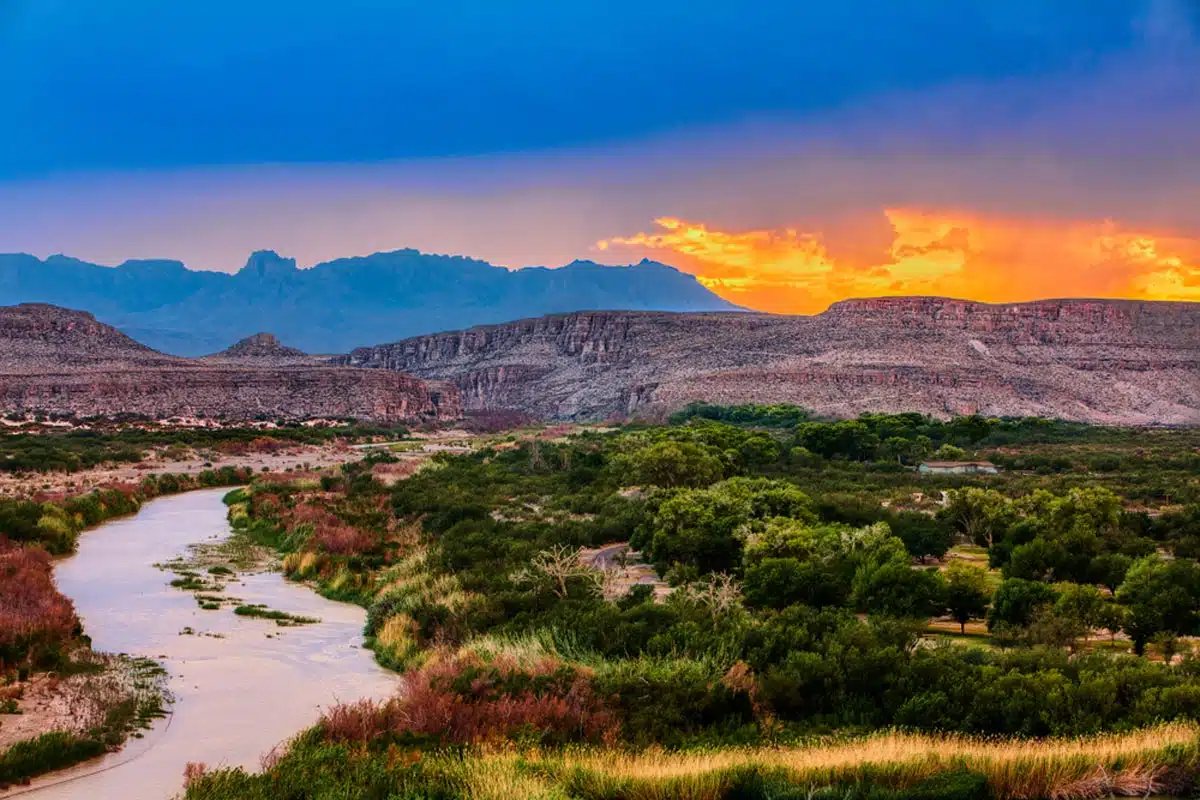 Another combination of hiking trails near Laguna Beach – this 8-mile out-and-back route is challenging and not for the faint-hearted. This hike has an elevation of 1715 feet across the ridges and canyon, so prepare for a workout.
Again, if there's any consolation, this is a pretty epic journey through Emerald Canyon, one of Cali's last protected coastal canyons. You'll start the hike with beautiful views across the Pacific Ocean while passing some coastal sage scrubs.
Top of the World Via Canyon Acres Trail
Length: 2.4 miles
Time: 90 min
Difficulty: Easy
I don't want to be dramatic, but this guide wouldn't be complete without mentioning the Top of the World Hike in Laguna Beach. With lush green surroundings and arguably the best ocean views in the area, it's an iconic hiking trail.
In fact, if you only have time for one hike, make it this.
After a 90-minute walk, you'll reach the Top of the World lookout point with 360-degree panoramic views. On a clear day, you can even see Santa Catalina Island in the distance.
This is also one of the few dog-friendly hikes in Laguna Beach, so your pup can join the fun.
Aliso and Wood Canyons Wilderness Park Trails
Length: Various
Time: Various
Difficulty: Various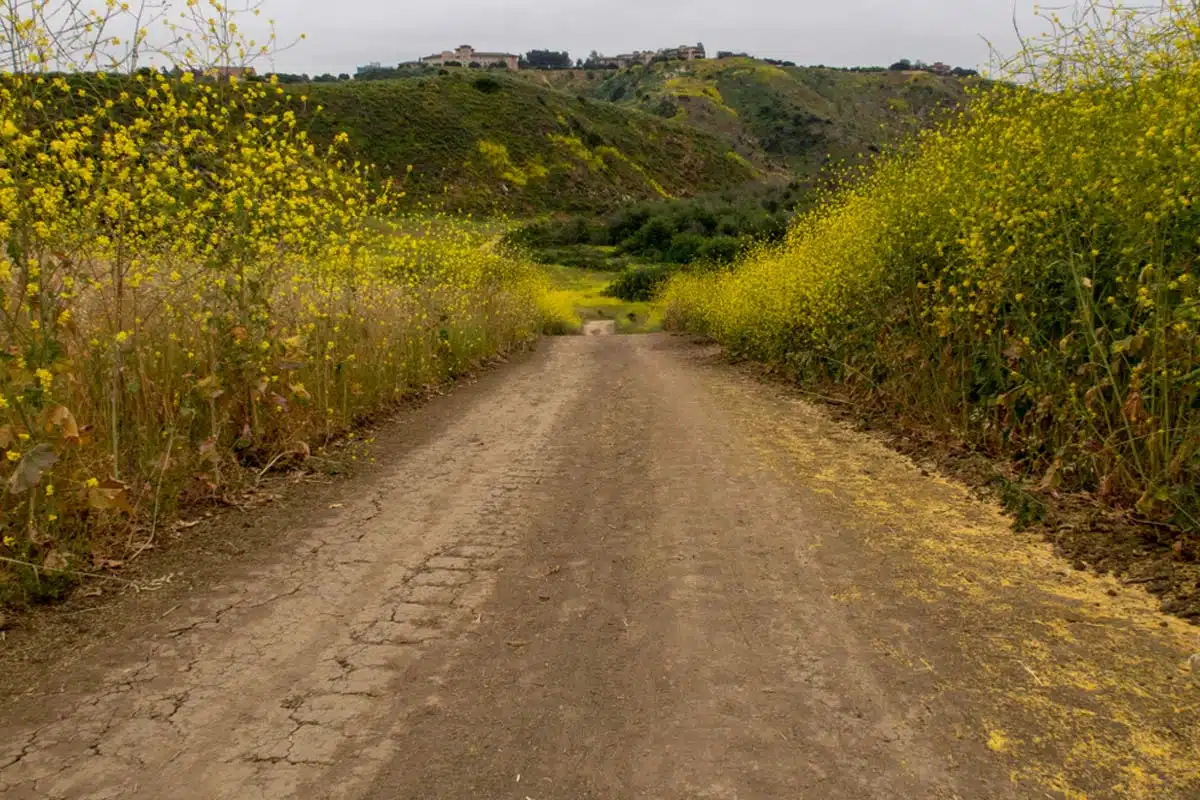 When it comes to Laguna Beach hikes in the Aliso Wood and Canyons Wilderness Park, you're spoilt for choice.
Why? Well it has a whopping 30 miles worth of hiking trails.
Among the most popular routes in the park is the Car Wreck trail, which leads to an abandoned 1946 Dodge Coupe, left inexplicably within the park. This hike covers a distance of 3.8 miles with a gradual incline, making it a relatively easy hike for most fitness levels.
If you're seeking a longer and more challenging adventure, the West Ridge and Mathis Canyon Loop offers a route to the Car Wreck. Though this is a more rigorous and demanding hike.
Big Bend, Bommer Ridge and Willow Ridge
Length: 4.8 miles
Time: 2 hours
Difficulty: Medium
Sitting inside the Laguna Coast Wilderness Park, the Big Bend, Bommer Ridge and Willow Ridge loop hike is a challenge. That's because the beginning is quite steep and uphill but, don't worry – it gradually levels out along the way.
Your reward for all that perseverance is jaw-dropping views of the Pacific on one side and the gorgeous San Joaquin Hills on the other.
Unfortunately, this is not a dog-friendly hike, and it's also quite a popular hike with mountain bikes, runners and hikers flocking to the area. It's best to start early to avoid the midday day traffic you'll likely encounter.
Laguna Beach and Bluffs
Length: 2.4 miles
Time: 30 minutes
Difficulty: Easy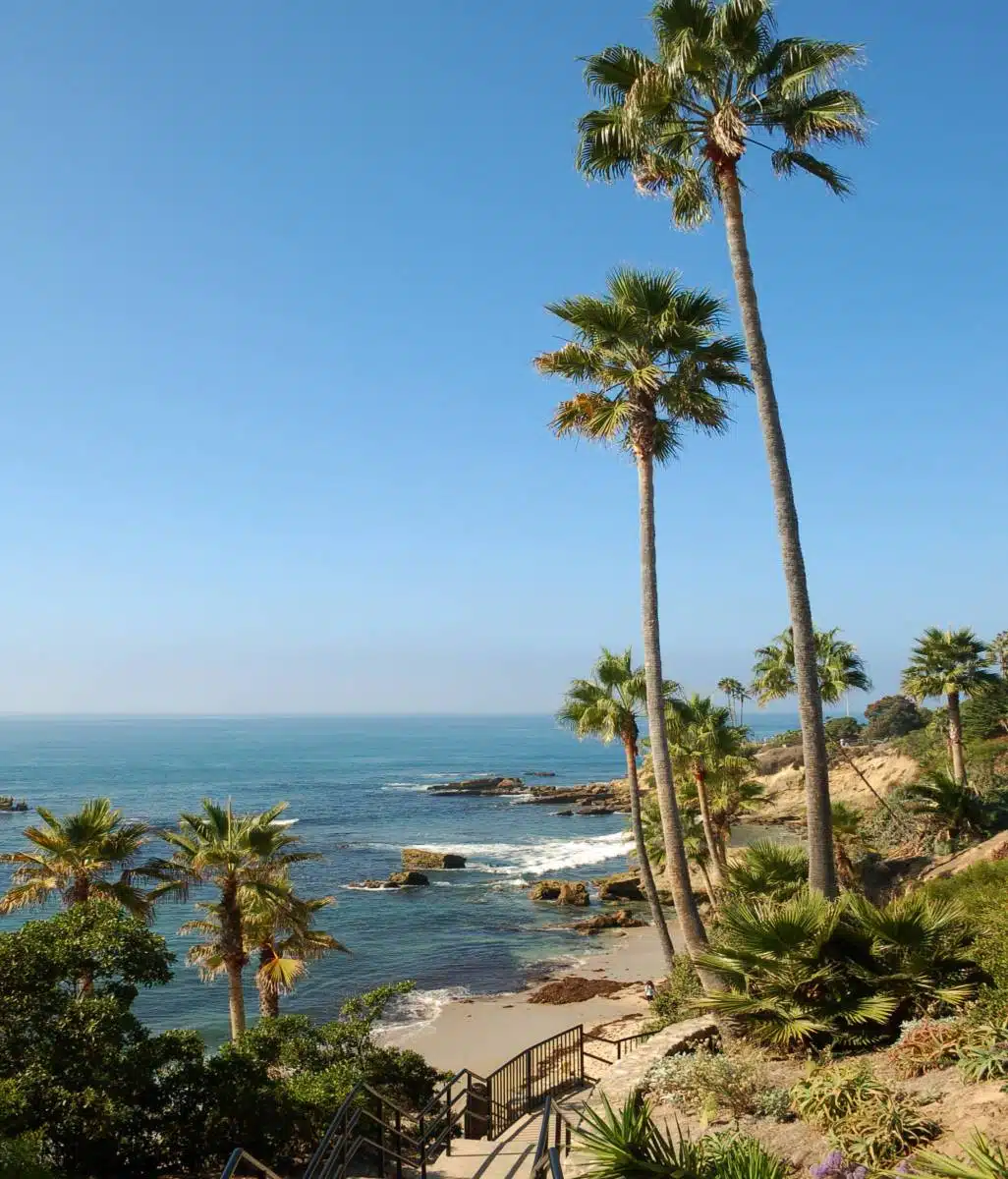 Alright, I know I sold the last hike. But Laguna Beach hikes with ocean views don't get any better than this one. The beach and bluffs trail is ideal if you're after more of a casual walk and fancy taking in the surrounding scenery of the Pacific.
This trail takes you through Heisler Park and should take around 30 minutes. What's more, this route leads you down to the main beach and also has access to a garden and a marine refuge.
Carolyn Wood View Knoll from Temple Hill
Length: 3.16 miles
Time: 90 min
Difficulty: Easy
Let's round this off with this easy out-and-back trail. The Carolyn Wood View Knoll is a wide trail with exquisite views of lush green hills and the Pacific. Along the way, you'll also see plenty of vibrant flowers – so make sure your camera's charged up.
There are also numerous side trails that you can explore, and make this a longer hike if you want to. I must add that this is a rather popular hike and, at some points, can get relatively narrow. You might encounter some traffic, but overall, it is a lovely outdoor adventure.
Best Laguna Beach Hikes: Practical Tips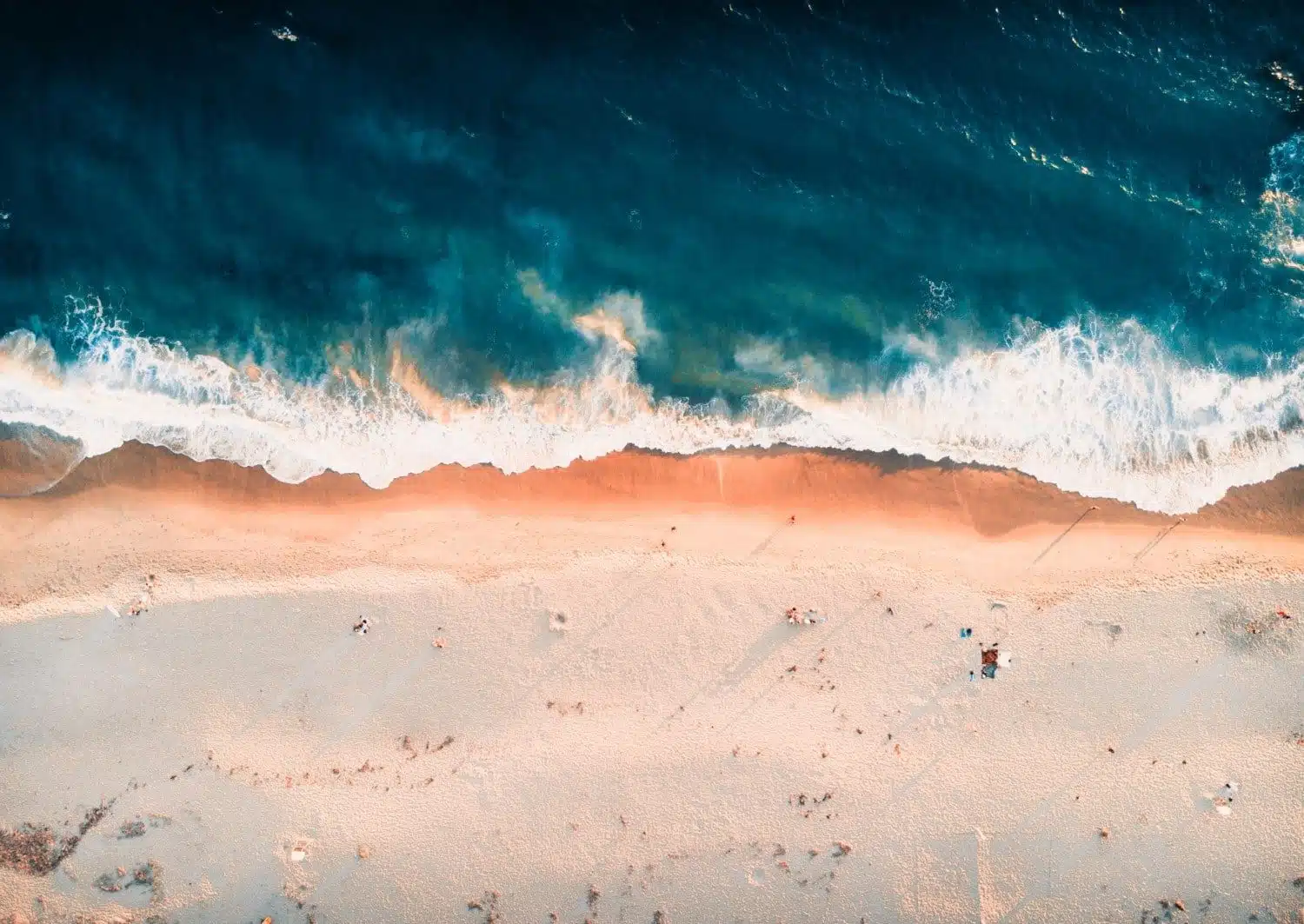 All hikes I've mentioned in this guide are free, but some parks charge an entrance fee per vehicle, so be sure to check this beforehand.
Pack lots of water and sunscreen when hiking in Laguna Beach, as it can get really hot here. Invest in good hiking boots and poles to make the treks easier.
Laguna Beach is a short day trip from Los Angeles, so you can quickly drive through in the morning and arrive back before it gets dark.
Laguna Beach Hikes: Read More California Travel Guides
Love This? Save and Share on Pinterest