Planning a trip to Mexico? You'll love it. From the best time to visit to unmissable places to see and insider tips – here's your step-by-step Mexico travel guide.
Get ready people, this is about to get real.
So you're planning your Mexico travels and you want the full lowdown before you go. Don't worry, I've got you covered.
I just came back from another trip to Mexico and (surprise, surprise), I loved it. Throughout the course of five weeks, I criss-crossed my way up the country from Tulum up to Mexico City and back down again.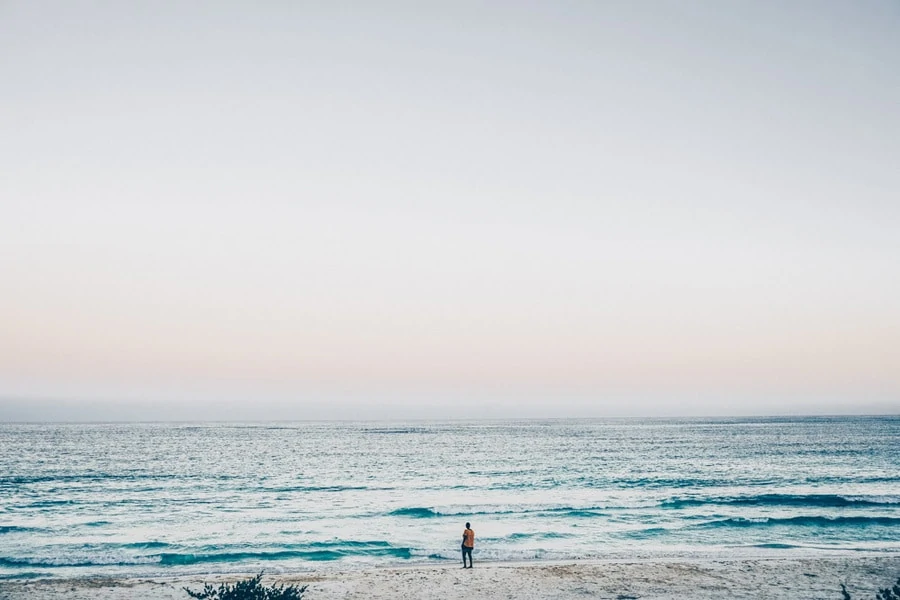 But this isn't about me, it's about you. This guide walks you through everything you need to know about Mexico – from cool places to see, to handy travel tips, you are going to be planning your Mexico trip like a pro.
Mexico is a huge and intoxicating country that draws many people to its sandy beaches, Mayan ruins, stunning landmarks and party towns.
It would be a real shame if you thought that Mexico ended there though. When it comes to landscapes, food or the sheer number of activities, Mexico is pretty much guaranteed to make you fall in love with it.
From the vibrant and sometimes overwhelming capital city to pristine surfing villages on the western Pacific coast to the ancient Mayan ruins amongst lush jungles and picturesque colonial towns, Mexico is a destination that exceeds so many expectations.
But first… watch my practical AF video!
How to Plan a Trip to Mexico: Before You Go
Best Time to Visit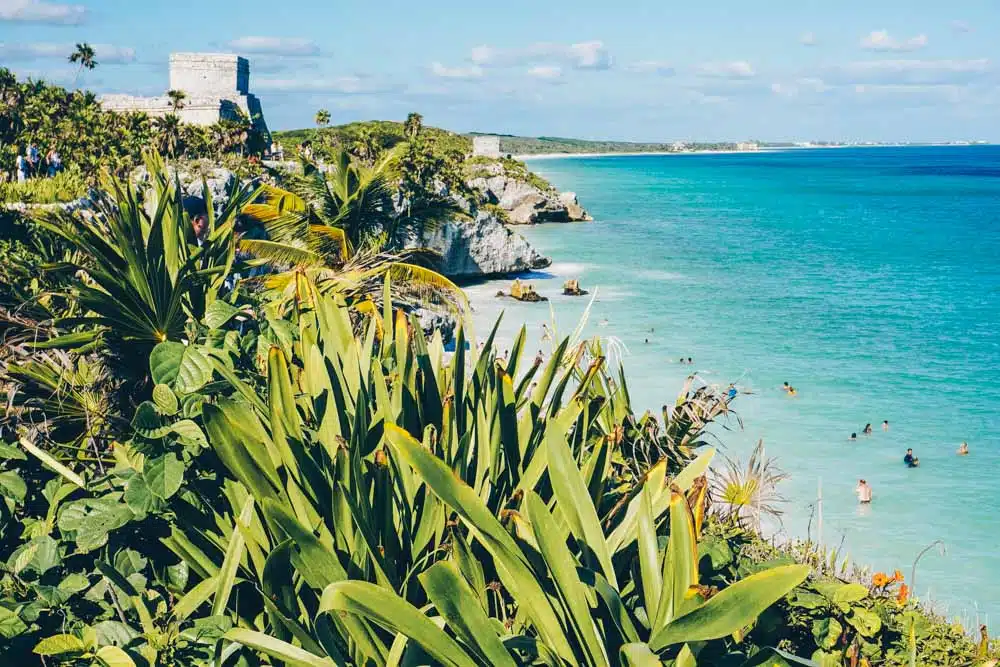 Mexico is a huge country and the weather affects different parts of the country at different times of the year.
However, high season generally runs between December to April with the driest and most pleasant weather across most of the country. It can be extremely crowded though, especially around Christmas and Easter holidays with transport and accommodation filling up fast.
The wet season in the south and the hurricane season for the Caribbean coast runs sometime between May to October, depending on the specific region. September tends to be peak hurricane season with heavy rains and storms across the coastal areas. However, the north remains relatively dry with little rain all year round.
Arguably, the best month to explore Mexico is November. The rains have generally all but stopped in the south, the landscapes are nice and green, and the crowds are yet to arrive for December.
Read Next: The Best Time to Visit Mexico
Handy Resources for Getting To Mexico
To help plan your trips to Mexico, these resources and websites will help you with logistics and getting decent prices.
Skyscanner is one of the best resources for finding the perfect flight at good prices, you can also search for an entire month to see when the cheapest dates are to fly for a particular city or country.
Google Maps is a map app that allows you to download countries for offline use and is one of the best all round navigation apps. You can also pin and save locations, allowing you to plan where you want to go and what you want to see, as well as accommodation options and restaurants.
Uber is also a handy app to have downloaded on your phone in Mexico as you'll be able to use it in most tourist-oriented towns and large cities. It will minimise the language barrier and reduce the haggling required when dealing with taxi drivers. That said, Uber isn't available everywhere in Mexico, particularly areas like Tulum.
Booking an all-inclusive tour with companies like Intrepid Travel or G Adventures eliminates many of the hassles of planning a trip and logistical challenges compared to doing it independently, and means you'll get to meet new people on the tour too. Although, of course, it reduces some of your freedom.
Where to Stay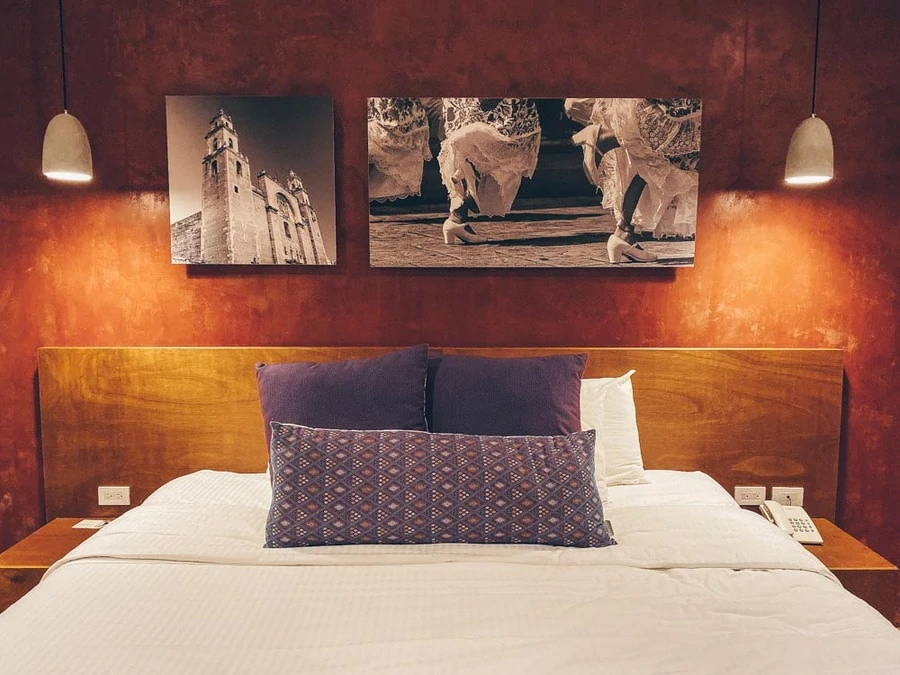 Finding accommodation is not difficult in Mexico as in most of the tourist-oriented towns and cities you'll be able to book your room or bed online through Booking.com or a similar platform.
You should have plenty of options to choose from when it comes to mid-range hotels and budget hostels, and comparing prices and reviews online is always a good idea before settling on your choice.
Other options for accommodation include Airbnb, where you can often get whole apartments or self-catering homes for not too much more than a hotel room. Mexico City in particular has a great choice of Airbnbs.
Plum Guide is another excellent site for finding brilliant apartment rentals in Mexico. They curate their properties so that only the very best make it onto the site – quality is guaranteed.
Couchsurfing is a popular alternative for those on a budget as it allows you to stay for free in someone's home. It's a great way to meet locals and even if you don't want to stay at their place, you can use the app to arrange local meetups if you prefer to just have an authentic guide for the day.
Packing for Your Mexico Trip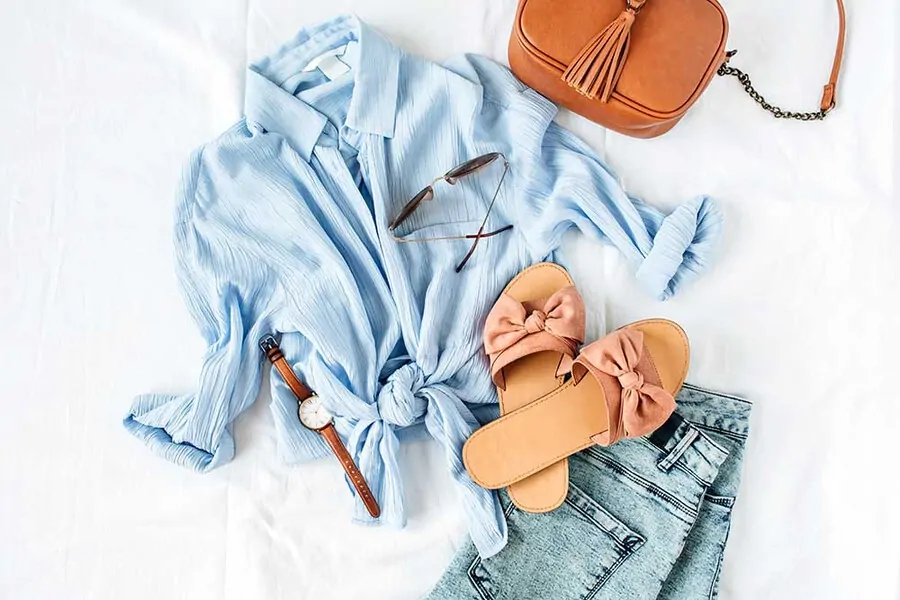 Deciding what to wear in Mexico, it's almost a given that packing a swimsuit is a must for any trip to Mexico, with most travellers hitting at least one of the coastal towns on either side of the country at some point on their trip.
If your trip to Mexico coincides with any part of the rainy season and you plan on heading to the south, then a rain jacket, at the very least, will be essential.
A pair of good walking sandals or shoes are always a good idea, especially if you plan on exploring the cities on foot or hitting some of the canyons in the north.
Combination locks of different sizes are also a smart addition to your luggage so you can easily lock your valuables away in hotel or hostel lockers and keep your bags secure on public transport.
A money belt to hold your cash concealed on you while you're walking around the cities are will help keep your cash safe from pickpockets.
You could also get a sim card for Mexico to make sure you have a good connection for internet data and calls.
Watch my Mexico Packing Tips Video
Travel Insurance
My number one tip for how to visit Mexico (or anywhere else for that matter) is travel insurance.
Guys, as someone who has travelled for years as part of this job, I can tell you that things can and do go wrong.
It's important to organise and pay for travel insurance before you depart on your trip. This will cover you for illness, injury, theft and cancellations if you pay for full comprehensive cover.
Alpha Travel Insurance and The Post Office both offer comprehensive coverage.
If you plan on hiring a car or motorcycle, it's also important to make sure that you take out insurance to cover it.
In Mexico, it's typically required that you must have Mexican car insurance through the rental company on top of your own insurance. It is often included in the price but do ask as you want to be sure it's fully comprehensive insurance.
Suggested Guidebooks to Explore Mexico
Lonely Planet and Rough Guides both have a Mexico country guidebook and are widely considered the best in the travel guidebook business.
E-books are also available from both companies if you want to be able to carry it with you on your trip without adding weight to your luggage. I'm not personally a huge fan of e-book guidebooks as they're difficult to navigate while you're on the road, but I know others who swear by them.

Mexico Visitor Guide: What to Do During Your Mexico Trip
Top 10 Things to do in Mexico
Mexico City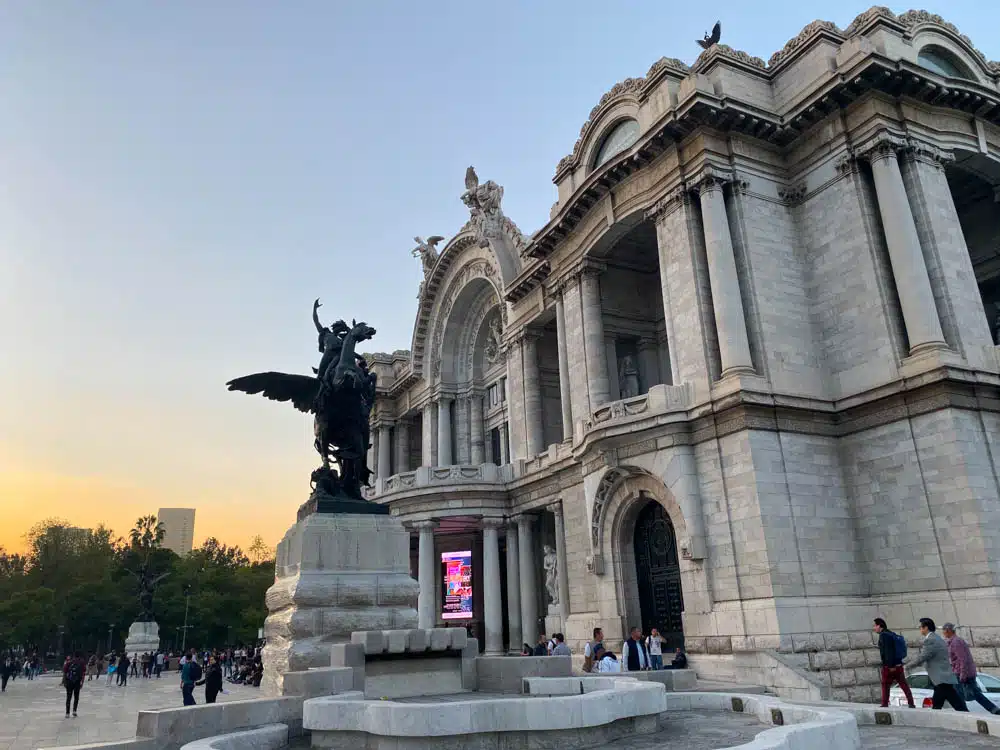 Mexico City is a mega-urban sprawl, which can sometimes be overwhelming, but is undoubtedly the capital of the country, both culturally and politically.
Visit the ancient Templo Mayor, hang out at Frida Kahlo's old house and eat all the ridiculously good street food you can get your hands on.
Tulum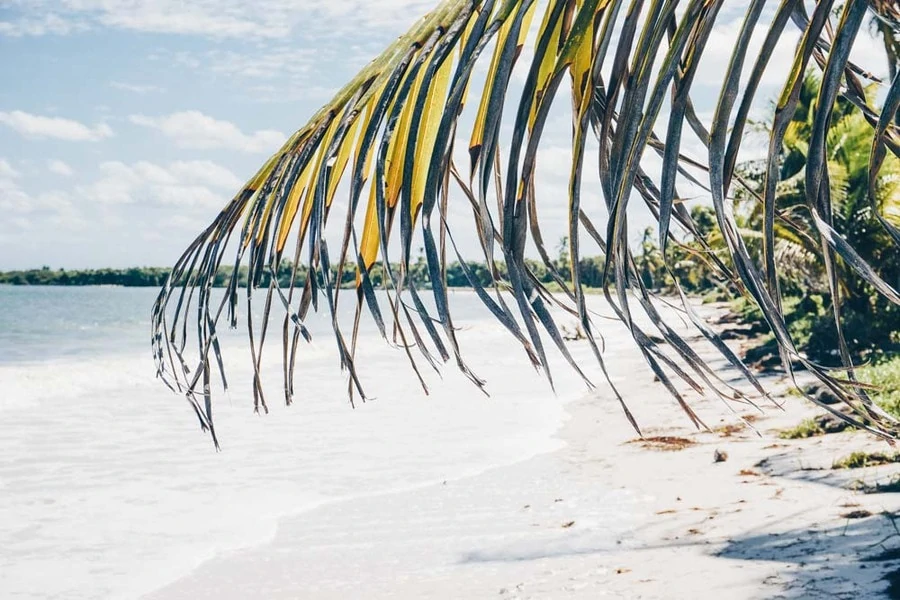 One of the main tourist towns on the Caribbean coast and a Mexican honeymoon escape, Tulum has incredibly situated Maya ruins and beautiful white sand beaches to match.
Dive into the crystal-clear cenotes, party all night on the beach and hike to hidden lakes in one of Mexico's coolest spots.
Read Next: Tulum – Mexico's Laid-Back Paradise
Visit the Mayan ruins of Chichen Itza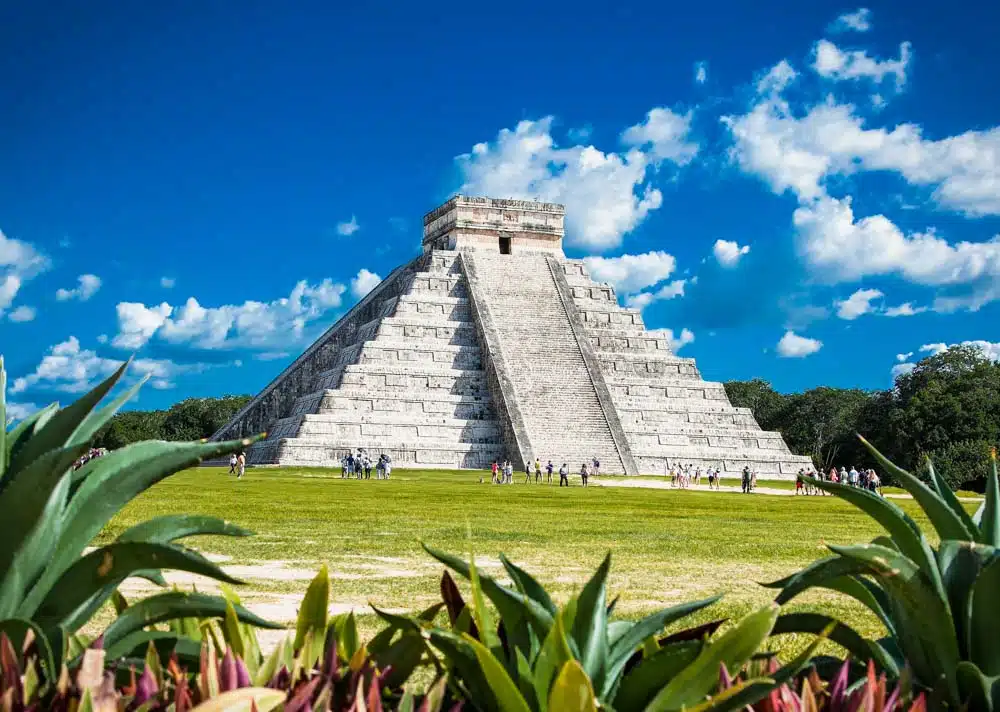 The famous and most visited Mayan ruins in Mexico, Chichen Itza is regarded as one of the new Seven Wonders of the World. The incredible pyramid-style temple is the main attraction, but the complex needs at least half a day to do it justice.
Merida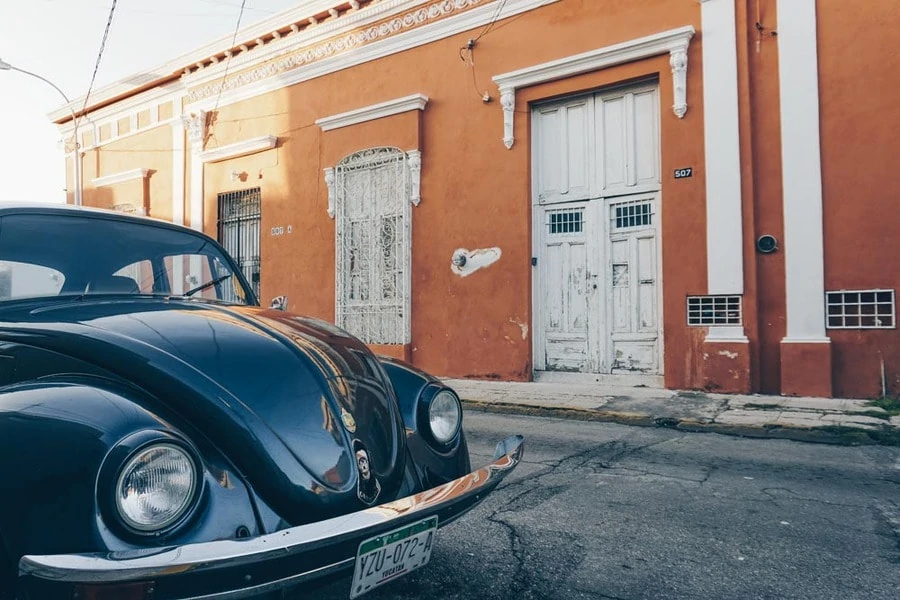 I love Merida with its colourful buildings and AMAZING food scene. The vibrant capital of Yucatan state with a rich colonial and Mayan heritage, this city is the perfect base for exploring the incredible surrounding landscapes.
It's also firmly on the tourist trail but is less upmarket and more laidback than Tulum.
Read next: It's Time to Discover Merida
Oaxaca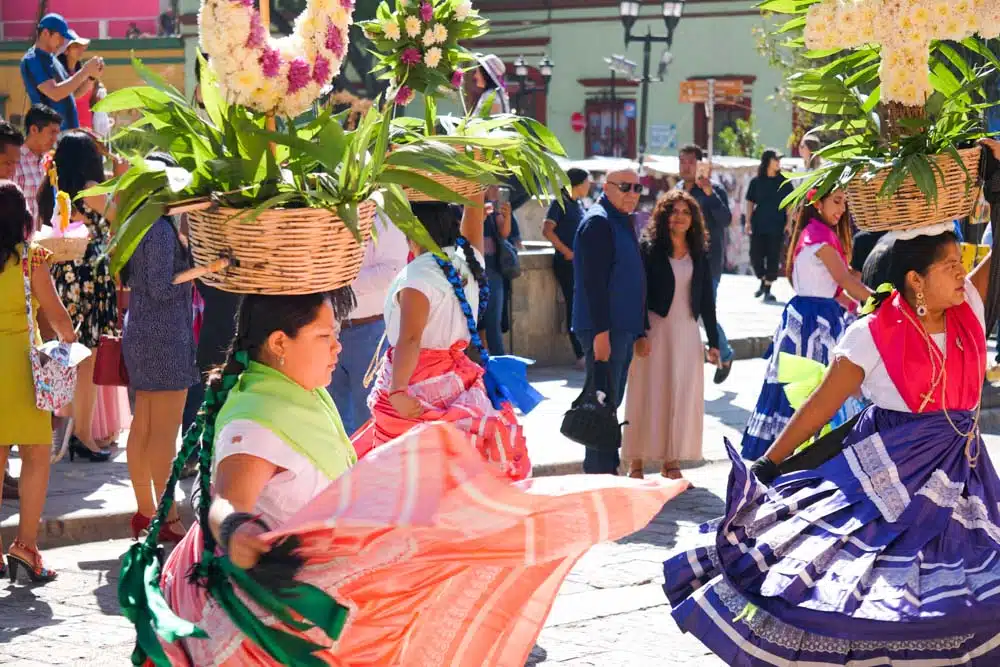 Oaxaca city is an important cultural hub of Mexico and the gateway for exploring the diverse Oaxaca state. It's also a foodie's paradise known for its legendary sauces (moles).
It's also one of the best places to experience the famous Day of the Dead festival.
Guadalajara
The second largest city in the country and more laidback than Mexico City, Guadalajara has stunning buildings and vibrant public squares.
It is also known as the home of tequila and mariachi, traditional Mexican music, making a visit there a rich cultural experience.
Honour the Day of the Dead
The national and annual Dia de Muertos is one of the most fascinating festivals in all of the Americas. It is widely celebrated in the central and south regions of the country as a day when family members can reunite and celebrate with deceased relatives.
Costumes, rituals and parades are just some of what you can witness at this festival, held in November each year.
Los Cabos
Situated at the southern tip of Baja California Sur, Los Cabos is one of the fastest growing tourist and resort areas in the country. But don't let that put you off, because the surrounding area has a variety of landscapes to get lost in, including desert, beaches and mountains.
Puerto Vallarta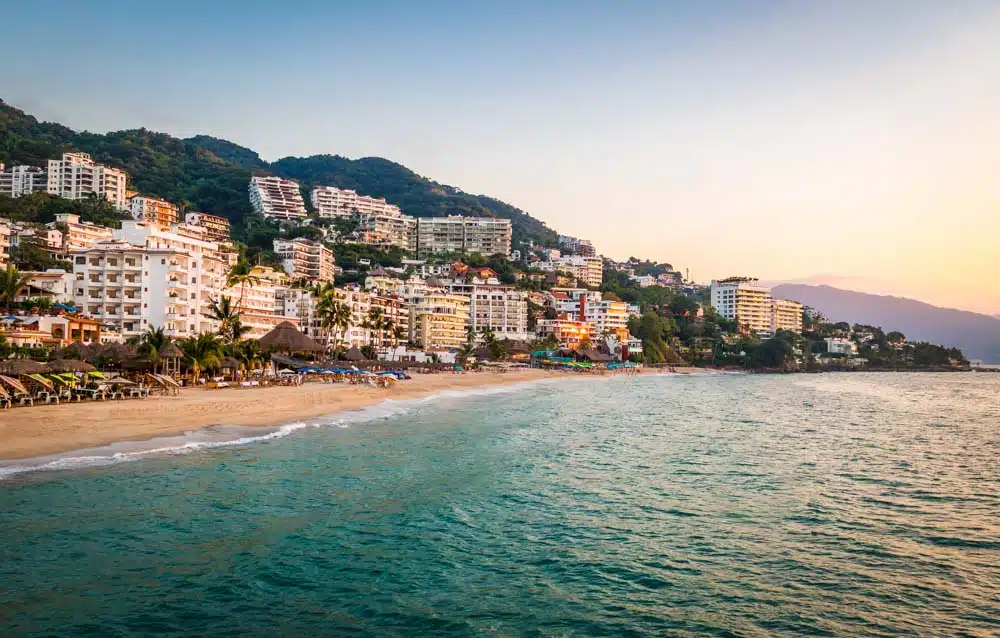 One of Mexico's nicest resort towns, Puerto Vallarta sits on the Pacific coast with jungle-strewn mountains as its backdrop. It's most famous for its nightlife and outdoor activities. There's no wonder millions of visitors pass through every year.
Guanajuato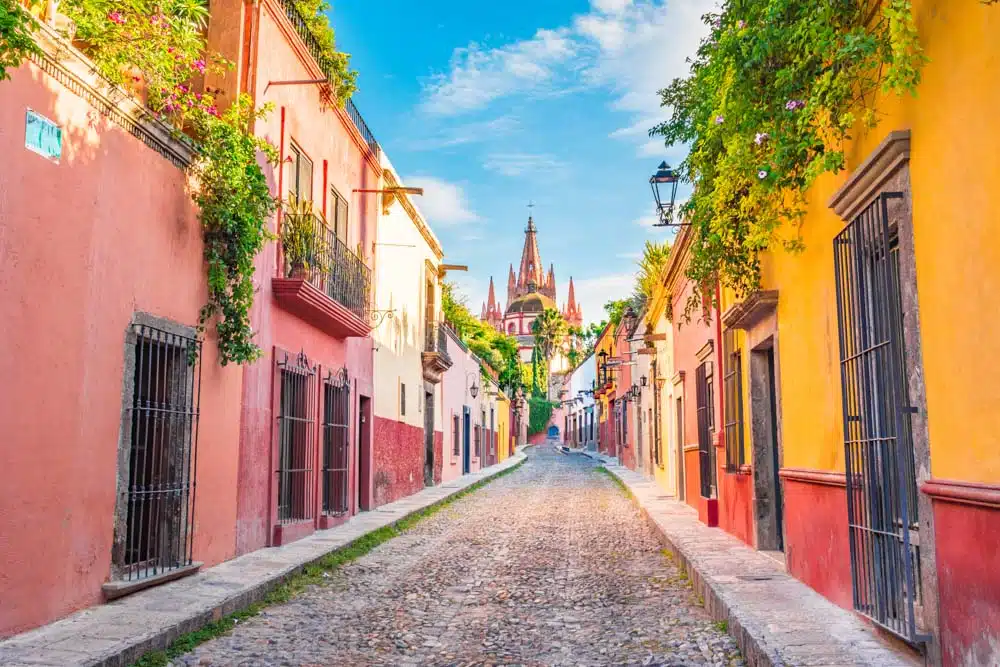 A UNESCO World Heritage Site and one of the prettiest cities in the country, Guanajuato is a former silver mining town during the Spanish era. Its colourful, colonial buildings is what draws most tourists to its picturesque streets
Suggested Mexico Trip Itineraries
Covering everything in one trip to Mexico is difficult to do unless you have months up your sleeve to do so. The country is vast and some of the main cities are quite spread apart from each other.
From the arid deserts and astounding canyons in the north to the dense jungles and white sand beaches in the south, it's best to pick one region or just a few Mexico highlights to cover to ensure you don't rush through in a whirlwind.
Most travellers begin their trips to Mexico in Mexico City, the main international transport hub and where most major airlines service.
Mexico City, Oaxaca and The Yucatan: Mexico Highlights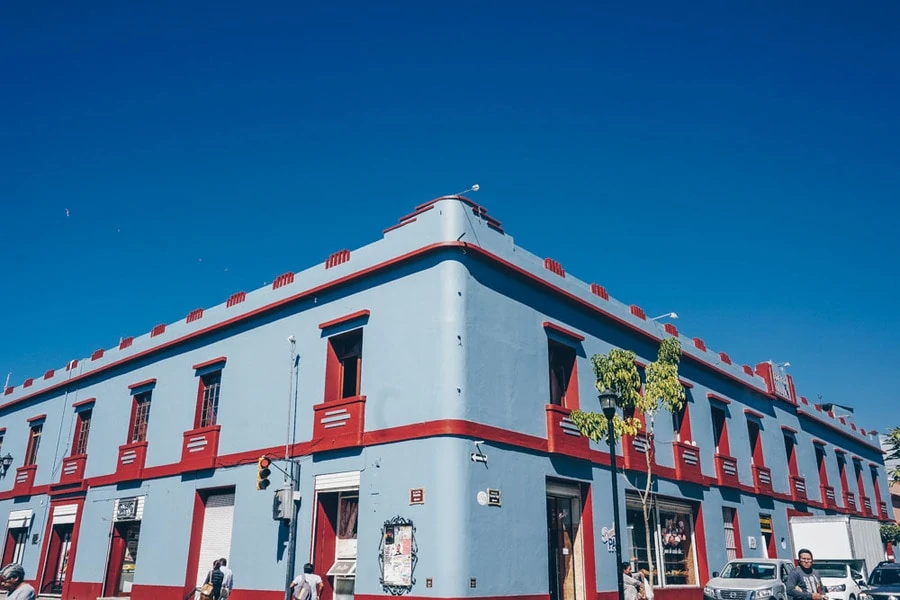 This suggested itinerary covers the capital city, the Caribbean coastline, the most popular tourist attractions as well as Mayan ruins and is a sort-of all-round highlights trip. It's pretty much the itinerary I followed on my recent Mexico road trip and I'd highly recommend it for getting to see a broad variety of destinations in the course of a couple of weeks.
Two or three weeks would be enough time to cover the classic highlights of:
· Mexico City
· Oaxaca City
· Merida
· Chichen Itza
· Tulum
The Pacific Coast
This second itinerary in our Mexico travel guide covers the capital city and further west towards more colonial and historical areas as well as a popular resort town on the Pacific coast.
This two-week trip itinerary would include:
· Mexico City
· Guanajuato
· Guadalajara
· Puerto Vallarta

Read More: 2 Week Mexico Itinerary – Planning the Perfect Mexico Road Trip
Hidden Mexico – Mexico Off the Beaten Path
Mexico has plenty of tourist-oriented and overly popular places to visit which are mostly on the two southern coastlines of the country. However, the huge, vast country also has plenty of places that are underappreciated and see far less visitors.
Places that are not often included in Mexico travel guides include:
Puebla
This is a town two hours south of Mexico City and is full of historical sights such as the nearby Great Pyramids of Cholula (larger than the ones in Egypt), old plazas and cathedrals.
Copper Canyon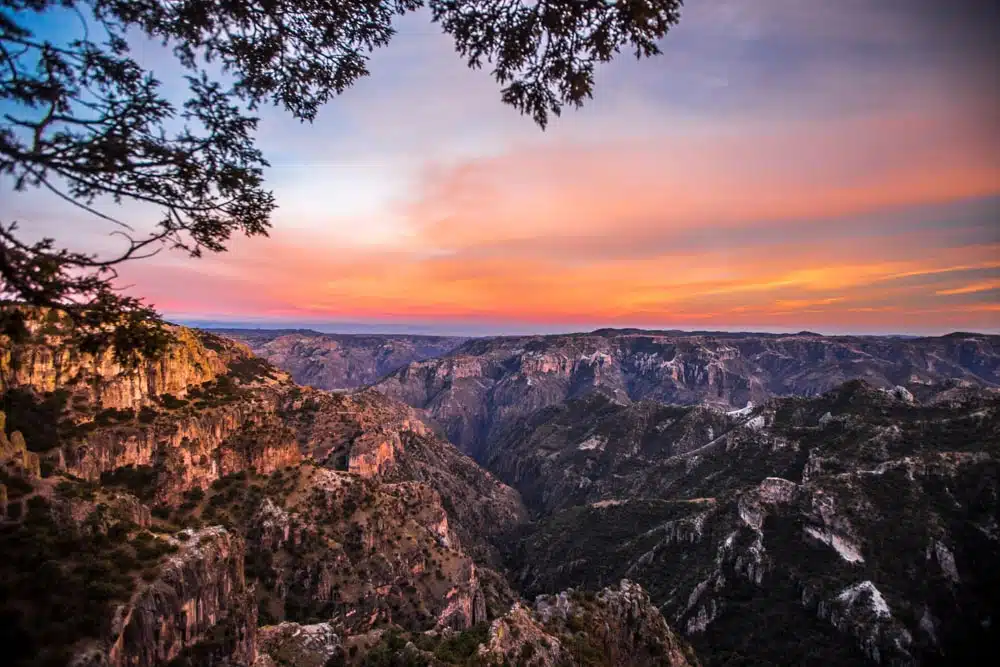 Located in the middle of the Tarahumara Mountains, the Copper Canyon is an enormous and heart stopping natural sight. It's situated in the north of the country in Chihuahua and despite its beauty, you'll likely not see another gringo during your time there.
Sayulita
A low-key, bohemian surfing town just 40 minutes north of Puerto Vallarta is starting to make a name for itself as a quiet alternative to the flashy resort areas, but it still flies under the radar. It's the perfect place to learn how to surf in the soft waves in the bay.
Taxco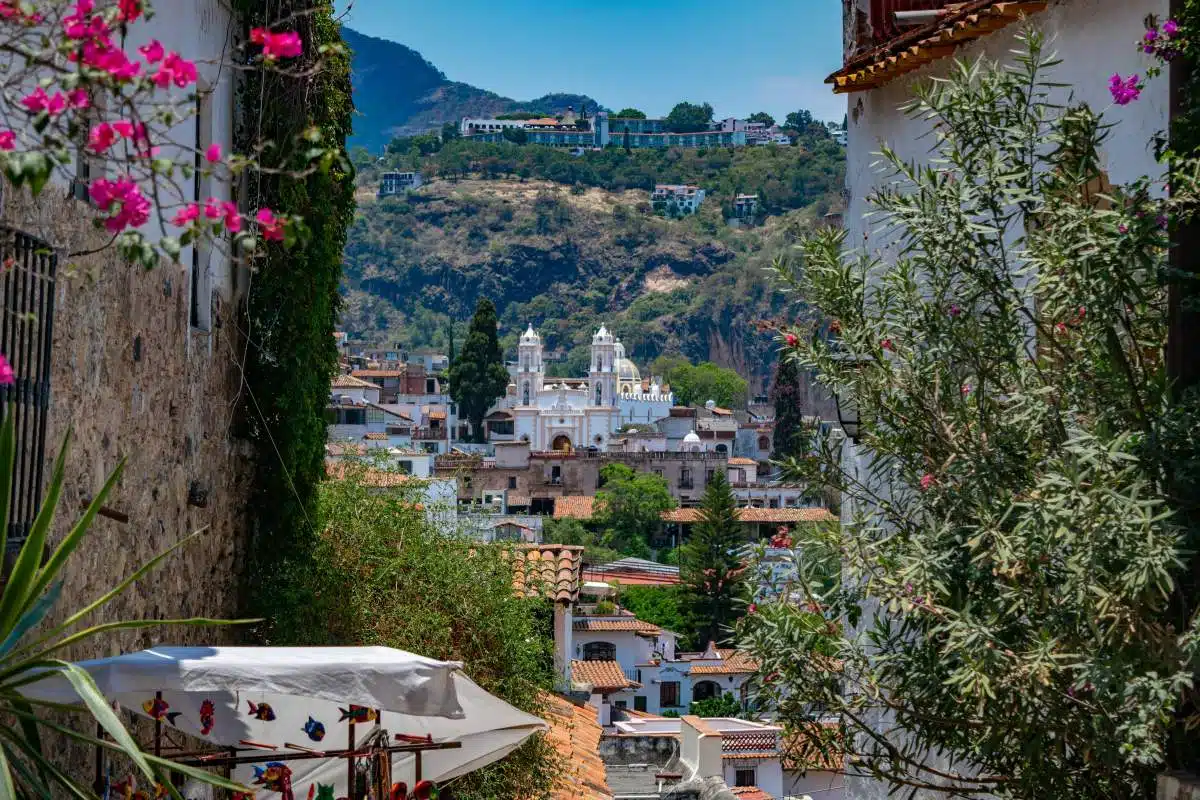 Not too far from Mexico City, Taxco is a charming colonial town that's known for its silver mining and production. But there's more to Taxco than just silver (though paying a visit to the town's main silver market is a must).
For breathtaking views of Taxco and its surroundings, take a ride on the cable car that runs between Taxco and Monte Taxco. Oh, and while you're in town, make sure you try the town's famous dish, pozole de guerrero – a hearty soup made with pork, hominy and chili peppers.
Lake Bacalar
This is a long and narrow lake in the state of Quintana Roo, known for its striking shades of blue that change throughout the day. There are also some interesting Mayan ruins in the surrounding jungle, and you can spend your time kayaking and diving in the turquoise water.
How to See the Best of Mexico for Free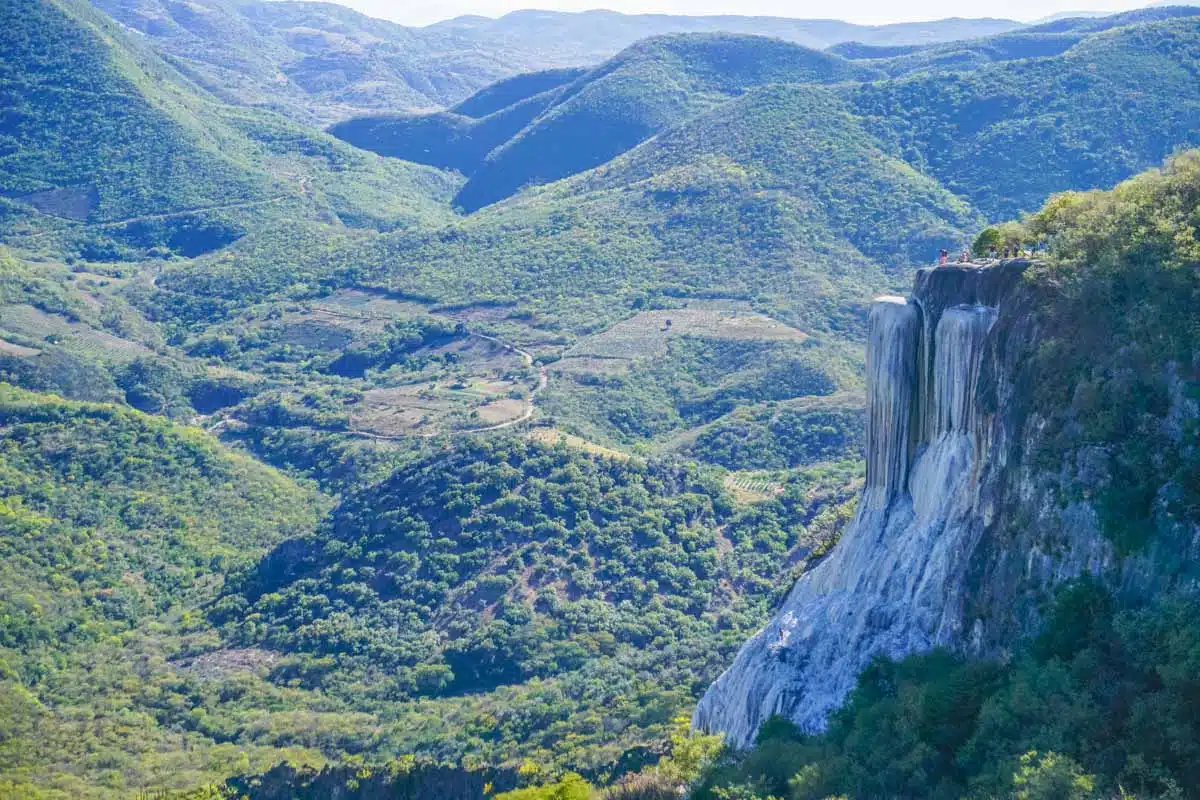 Couchsurfing is one of the best ways to get the best out of Mexico for free. In a sort-of cultural exchange whereby you stay in someone's home free of cost, you are able to be immersed in the life of a local and see the side of Mexico that few travellers see when they stay at hotels. Quite often, hosts can also provide insider tips and act as informal guides in a city.
Of course, the level of comfort and privacy in Couchsurfing varies and it's not for everyone, but for those on a tight budget it can be a great way to see the country.
Visiting Mexico would not quite be the same without going to at least one local market, and the best part about them is that they are free to enter and can offer hours of entertainment and cultural immersion.
I also highly recommend taking advantage of the free walking tours in every city. Although a tip is strongly encouraged (and expected – you'll look very stingy if you refuse), this is a great way to explore the city without splurging. And you'll also get to see all the best bits with the help of a handy guide.
Mexico City for Free
Mexico City in particular has many markets to choose from such as the century old Mercado Coyoacan for virtually anything you can think of, the Sonora Market for witchy handicrafts and crystals and Mercado de San Juan for all the food and fresh produce.
Mexico City also has plenty of sights and activities that won't cost you a single peso. Some of the best free things to do in the city include:
· Chapultepec Zoo
· National Palace
· Metropolitan Cathedral in the city centre
· Many of the top museums also offer free entry on Sunday
Dishes to Try When Visiting Mexico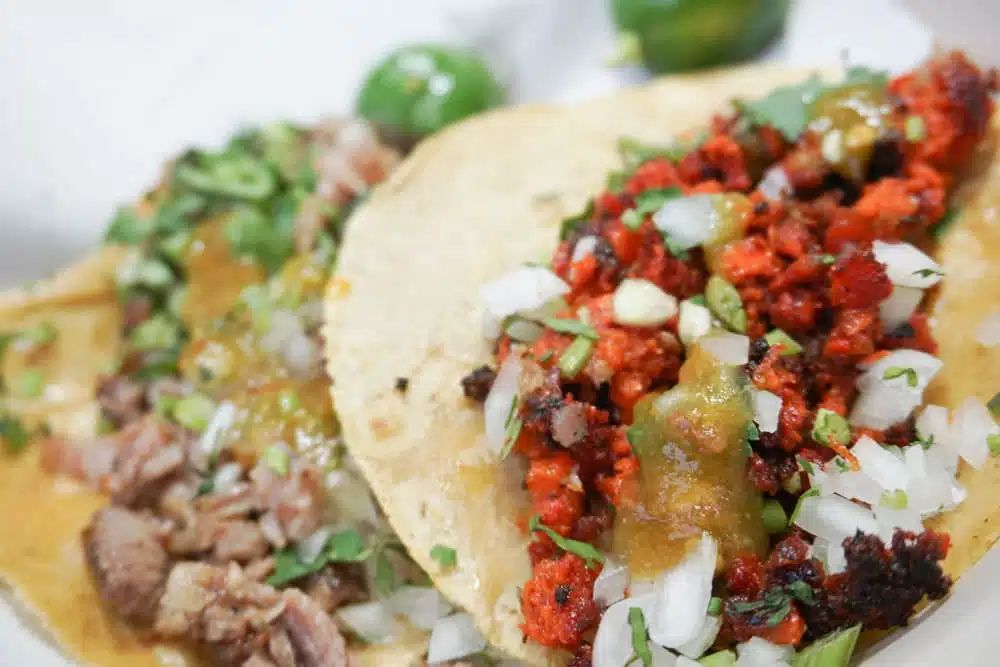 Mexican food in Mexico is almost nothing like what you'll find in takeaway places in your own country and a hundred times better. The top dishes you need to try include:
Tacos – whether from a street cart or at a bar, they're a favourite snack and some regions have their speciality like fish tacos on the coastal areas.
Molé – Molé basically means sauce, but it's so much more than that. Visit Oaxaca, the land of the seven moles, and discover the rich flavours and family traditions that create these complex dishes. I tried a five-year old molé in the world-famous Pujol restaurant in Mexico City and it was like a party in my mouth. Drool.
Quesadillas – a corn tortilla folded over a filling with cheese and grilled until melted, often served with multiple sauces.
Tamales – a dough known as masa filled with beans and cheese and steamed in a corn husk or banana leaf.
Churros – the perfect Mexican dessert of deep-fried dough covered in cinnamon and sometimes even dipped in chocolate.
Top Drinks in Mexico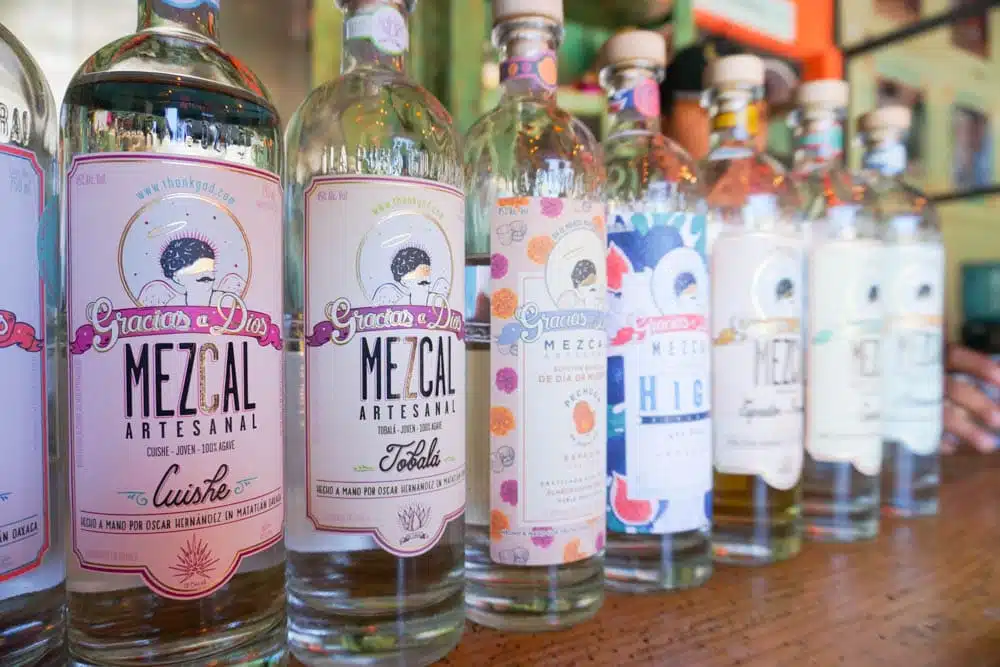 Coffee – Mexico is one of the world's largest producers of coffee and stopping in a traditional coffeehouse in Mexico City is a top foodie experience.
Tequila – The real drink people recognise Mexico for, however, is tequila, distilled from the blue agave plant and usually taken with lime and salt.
Mezcal – Or plump for a taste of mezcal, tequila's lesser-known (well outside of Mexico anyway) cousin – smoky and delicious, you're sure to want to bring a bottle or two home with you.
Tejate – A traditional zapateco drink made from maize, flor de cacao, mamey seeds and more – it's earthy, delicious and filling, and the perfect taste of pre-Hispanic Mexico. Find it in and around the state of Oaxaca.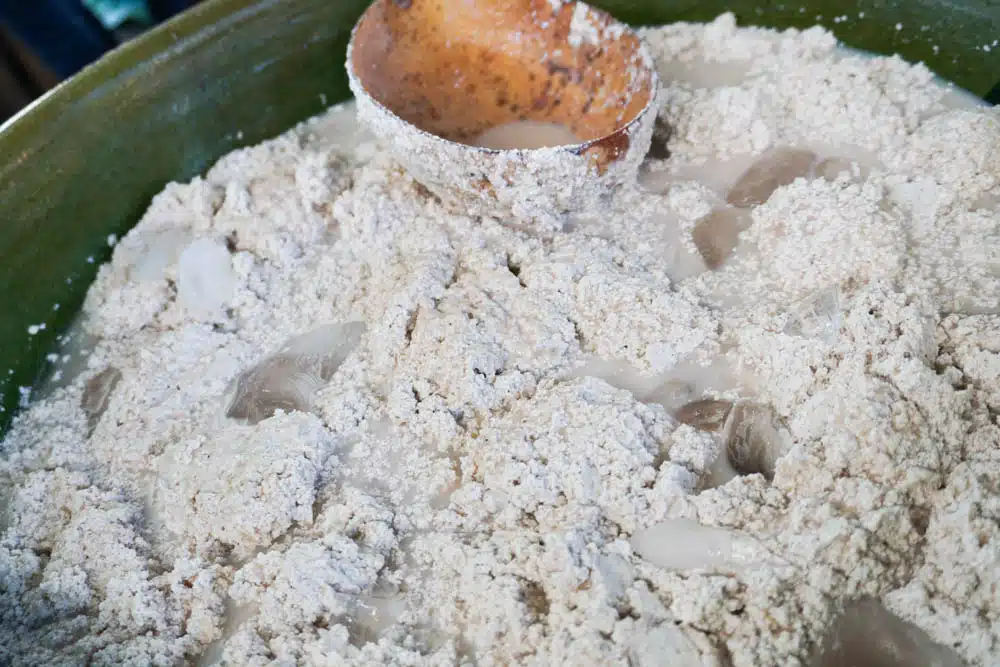 Mexico Travel Guide: Things to Know Before You Go to Mexico
Tips for Travelling to Mexico
Learn some basic Spanish before you go, as it will help considerably with getting around and communicating with people, although most people in the popular destinations will speak decent English.
Leave expensive valuables at home and don't flash them around the streets, as pickpocketing and petty theft does occur in the major cities and tourist towns.
When you enter Mexico either through the airport or a land border, you'll be given a tourist card, which is a part of the immigration form you filled out. You need to keep this and hand it over when you leave the country again.
Tipping in Mexico
Tipping is relatively common across the country and is a good way to show appreciation for good service. Wages are modest in hospitality and tourism and so tipping around 10-15% of the bill is generally considered a decent amount.
Interesting Facts You Should Know Before Visiting Mexico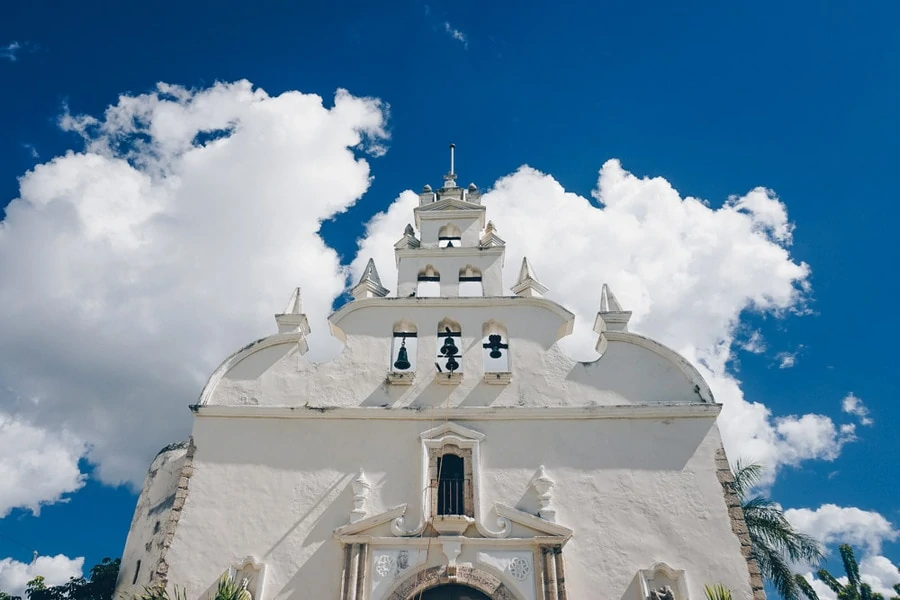 85% of Mexico's population is Roman Catholic.
Mexico City is the fifth largest metropolitan area in the world, with over 21 million people living in the greater area.
The government recognises 68 official indigenous languages across the country and there is likely up to 200 other variations.
Mexico is home to the third highest mountain in North America, Pico de Orizaba at 5636m.
Mexico has 34 listed UNESCO World Heritage Sites.
Handy Phrases for Travelling to Mexico
"Hola" (pronounced o-la) – Hello
"Gracias" – Thank you
"Cuanto cuesta?" – How much?
"Donde está…?" – Where is…?
"Lo siento" – I'm sorry
"No hablo español. Habla usted inglés?" – I don't speak Spanish. Do you speak English?
"Dónde está el baño?" – Where is the bathroom?
"Salud!" – Cheers
Time Zones
There are four different time zones across the country but most of the regions use Central Standard Time. The far west uses the Pacific Time Zone and Mountain Time Zone and the far east uses Eastern Time Zone.
Electricity + Adapters
The plug you'll find most is Type A, which has two flat parallel pins and is mostly used in North America and Japan. Occasionally, you'll come across Type B, which is the same, just with an extra pin for grounding, but Type A will fit as well so is the best one to carry with you.
Health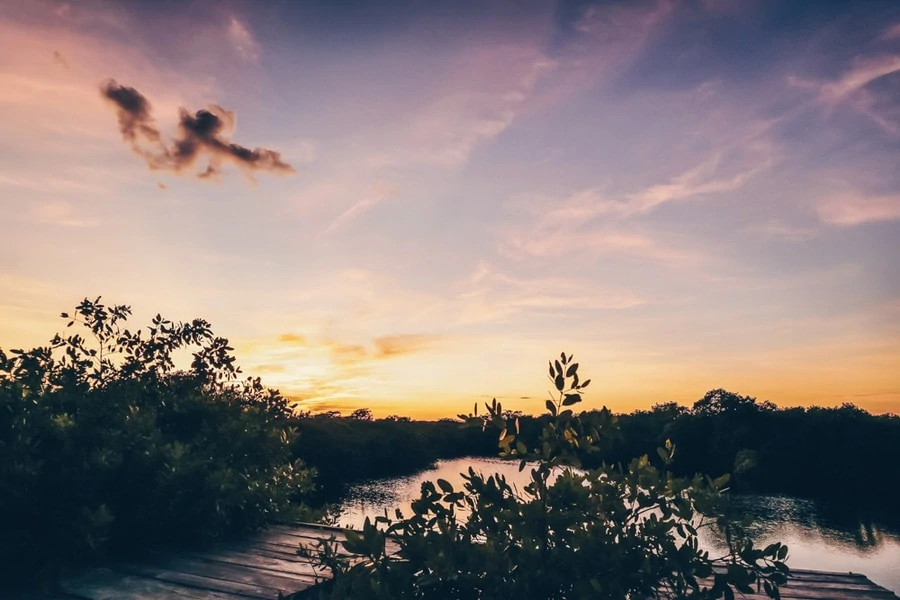 You should get any of the routine vaccines such as measles, typhoid, and Hepatitis A and B, if you aren't covered already.
Other health concerns lie mostly with malaria and dengue fever which are spread through mosquito bites.
Only some areas of Mexico are at a high risk for these diseases and you should check with your doctor about where you plan on visiting in Mexico to see if malaria medication is recommended.
Otherwise, it's best to try and prevent mosquito bites yourself by covering your arms and legs and using repellent.
As a general rule, you shouldn't drink tap water in Mexico because of the risk of contamination with bacteria and viruses. You can rely on bottled water, or a more sustainable approach would be to bring along a purifier such as LifeStraw or SteriPEN to filter and sterilise your own water from the tap.
Transport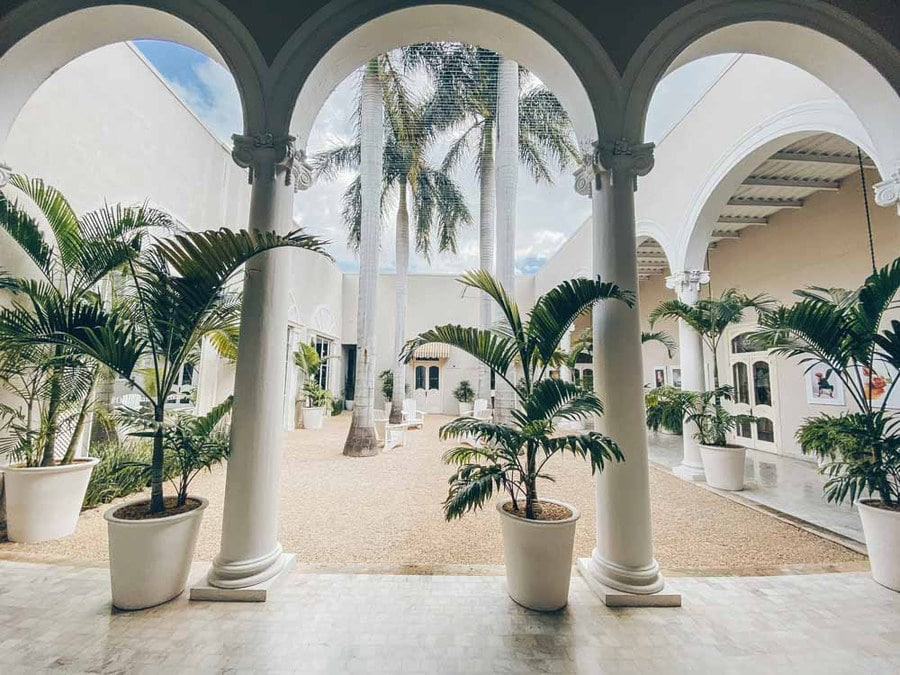 Buses
Generally, the best option for moving between cities is the efficient bus network that is surprisingly comfortable and affordable too. They can vary in quality from luxury coaches to rundown school buses, and what you pay is what you get so if you're planning on a long-haul journey it's better to pay for a higher class.
Flights
If you have less time or a higher budget, then domestic flights can be convenient and fast, and they operate between over 60 cities. Prices can vary though depending on the airline and it's best to book in advance.
Hire a Car
If you want to explore the country at your own pace, then renting a car or motorcycle can be affordable and convenient, especially for places off the beaten path.
Check car hire prices on Rentalcars.com
Safety
Mexico has for a long time been associated with drug-related violence and crime and there are certainly pockets of the country where this occurs. However, most of the crime happens away from the tourist trail and foreign tourists are rarely the target for any kind of organised crime activity.
That said, petty theft and pickpocketing does happen in the larger cities like Mexico City, and it pays to be cautious of your valuables when out exploring and especially at night.
It's also important to be aware of the areas in the country where crime rates and instability are higher, like Acapulco City or near the US border region, to steer clear of potential hotspots.
Costs and Budgeting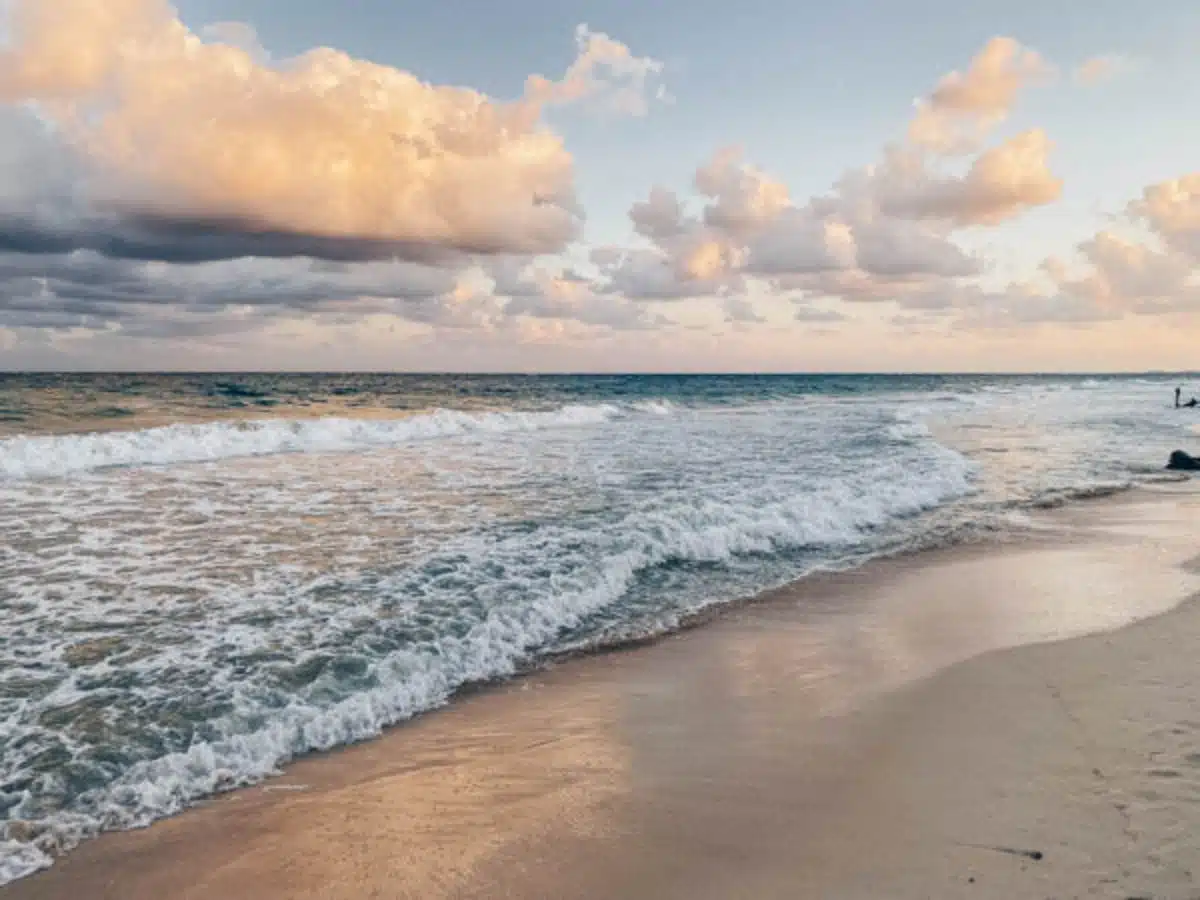 Mexico is a relatively budget-friendly and good-value country to visit. Although not as cheap as countries further south in Central America, it's certainly more affordable than its North American neighbour.
A budget traveller can expect to spend around £30/ US$50 per day with a dormitory bed, street food, local transportation and some attraction fees.
A more mid-range, average traveller would spend between £50-90/ US$80-120 per day with a hotel room, three meals at a local restaurant, public transport and some taxis and most attraction fees.
Travelling in low season and away from the more famous coastline will bring costs down.
Mexico Map
There we are. The ultimate Mexico travel guide. You know that I'm all about the practical AF details when it comes to planning your travels and I hope this has given you a good steer on everything you need to know before you visit Mexico.
All that's left for me to say is I hope you have a brilliant trip!

Love this? Save and Share on Pinterest!