Discover the most famous landmarks in Mexico – from ancient Mayan ruins to expansive canyons and colonial-era cities, there's plenty to explore.
Are you planning to head to the beautiful country of Mexico? While Mexico is often seen as a destination for those looking to rest on the beaches of a beautiful resort, this country has many hidden gems for those looking to explore.
Mexico is home to many beautiful sights – including historical landmarks. Whether you're after natural landmarks or cultural landmarks, Mexico has something to offer for everyone.
Here are some of the most famous landmarks that all travellers should see on their trip through Mexico.
Famous Landmarks in Mexico
Chichen Itza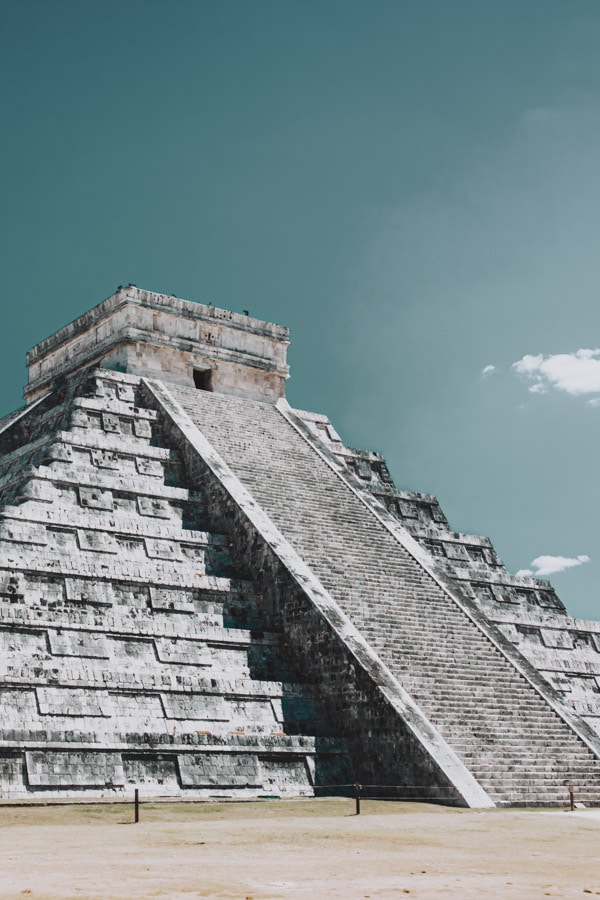 Chichen Itza is one of the best-known landmarks in Mexico. The Mayan city was constructed between 350 and 900 AD, with many structures still remaining today.
History holds that this city was abandoned in 1450 due to the collapse of the Maya civilization.
Chichen Itza is one of the most popular landmarks in Mexico because it offers a different perspective on Mayan history, culture, and humanity.
Some of these structures include the Temple of Kukulkan, the Great Ball Court, and Platforms M & N.
For those looking to explore more than just the common tourist sites, Chichen Itza also offers a wide range of jungle adventures.
Tulum Ruins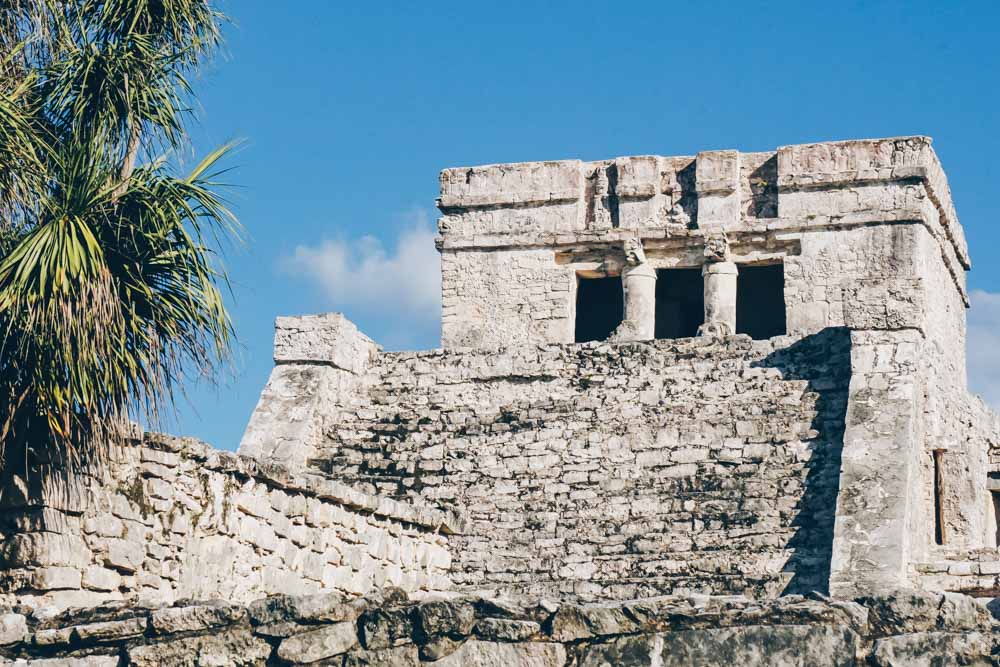 Another popular historical sight in Mexico is the Tulum Ruins. This ancient city was built on the shore of the Caribbean Sea and is located in Quintana Roo.
The Tulum Ruins are one of many ancient ruins along this area but are unique because they are positioned near the beach.
The Mayans used this site as a port for trade, so it is possible that the settlement was mainly used by sailors and traders.
One of the most popular parts of the Tulum Ruins is "The Castle," which was a lookout point that provided amazing views of the Caribbean Sea.
There are at least 10 structures that can be explored in Tulum Ruins, but other areas such as Aktchen and Playa del Carmen also add to this historical site's fame.
You won't regret adding one of the most famous places in Mexico to your list.
Bonampak Murals
For those looking to learn more about the Mayan people, the Bonampak murals are definitely a place you should visit. This site was added to the list of historical landmarks in 1999 and is located in Chiapas, Mexico.
The Bonampak Murals were created during a time that was known for war and violence, but these impressive paintings show a very different side of Mayan culture.
These murals are located inside of a pyramid that has three floors.
The first floor contains the remains of the ancient Mayan elite, while the second and third levels contain various paintings that tell a story about Mayan life, death, war, trade, faith, and more.
Zocalo, Mexico City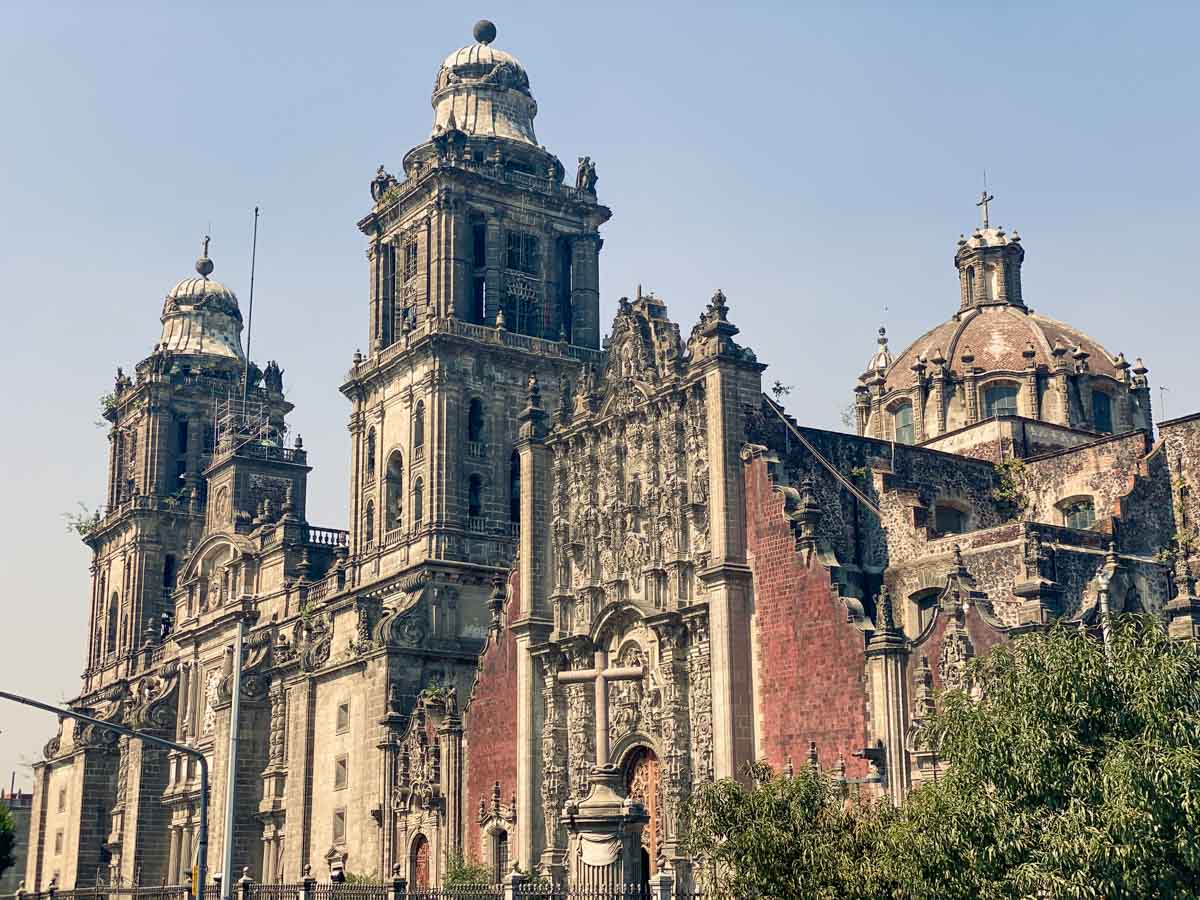 The Zocalo is one of the largest squares in Mexico City. This plaza is known for its architecture, history, and high concentration of Mexican culture.
The Zocalo was built between 1573 and 1813. It contains a number of buildings that have been declared National Monuments of Mexico, including the Metropolitan Cathedral and National Palace.
This site contains various archaeology findings that showcase the spiritual aspects of Mayan culture, as well as many historical artifacts. To visit this historical site, you can take a free walking tour that will allow you to explore the Zocalo.
El Tajin
Located in Veracruz, the El Tajin was a popular city during its time and is now one of Mexico's greatest archaeological sites.
This pre-Hispanic city was added to the UNESCO World Heritage Site list in 1988 and was built around 100 to 800 AD.
The main attractions of El Tajin include the Pyramid of Niches, which is a large pyramid that contains over 500 niches and was built in honour of Tetlepanquetzal, and El Tajín ballpark, which is a Great Ball Court.
El Tajin was built as a ceremonial centre and contains various other sites such as the Temple of Quetzalcoatl and Ndazca Lines.
Palenque
Located in Chiapas, Palenque gives visitors the opportunity to view the beautiful natural landmarks in Mexico from the Mayan era.
The Palenque ruins contain at least eight temples that were created as a tribute to Chaac, the Mayan rain god. One of these temples is the Temple of the Cross, which contains a large stone cross that was covered in stucco.
The Palace is an area that is dedicated to the Tajin ruling family, but visitors are also able to explore smaller sites such as "Templo de las Inscripciones" and "Templo del Sol."
Palacio de Bellas Artes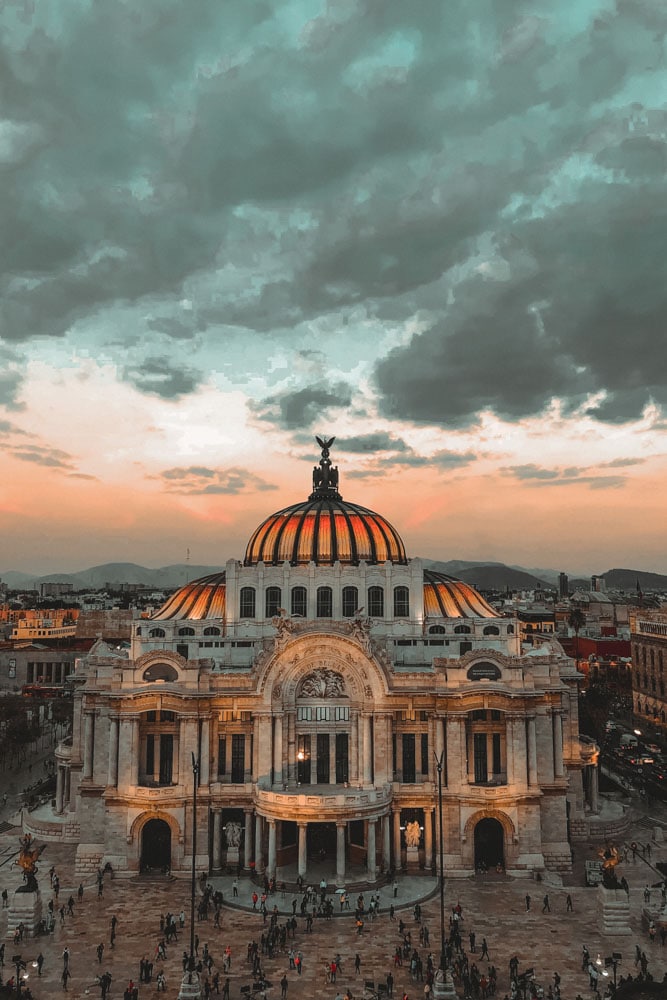 Palacio de Bellas Artes, which translates to Palace of Fine Arts, has served as a symbol for Mexico City since it opened in 1934.
This beautiful palace is one of Mexico City's most iconic structures. The building was designed by Italian architect Federico Mariscal and the interior of this location contains various murals that Diego Rivera executed.
The facade of Palacio de Bellas Artes is an example of neoclassical architecture, which includes arched windows and a large dome near the top.
One of the most well-known parts of this structure is the Dome Room, which has three levels containing murals by artists such as David Alfaro Siqueiros and Rufino Tamayo.
Teotihuacan
Another popular Mayan site that is located in Mexico City, Teotihuacan is a pyramid that was constructed between 100 BCE and 200 CE.
This area contains some of the largest pyramids in Mexico, and it served as a laboratory for natural sciences research between 1960 and 1980.
The Pyramid of the Sun, which is one of the major attractions at Teotihuacan, contains a large number of subterranean tunnels and chambers, but only a small percentage of the site has been excavated.
The main attraction at Teotihuacan other than the pyramids is the Avenue of the Dead, which contains various smaller sites such as the Temple of Quetzalcoatl and Pyramid of the Plumed Serpent.
Copper Canyon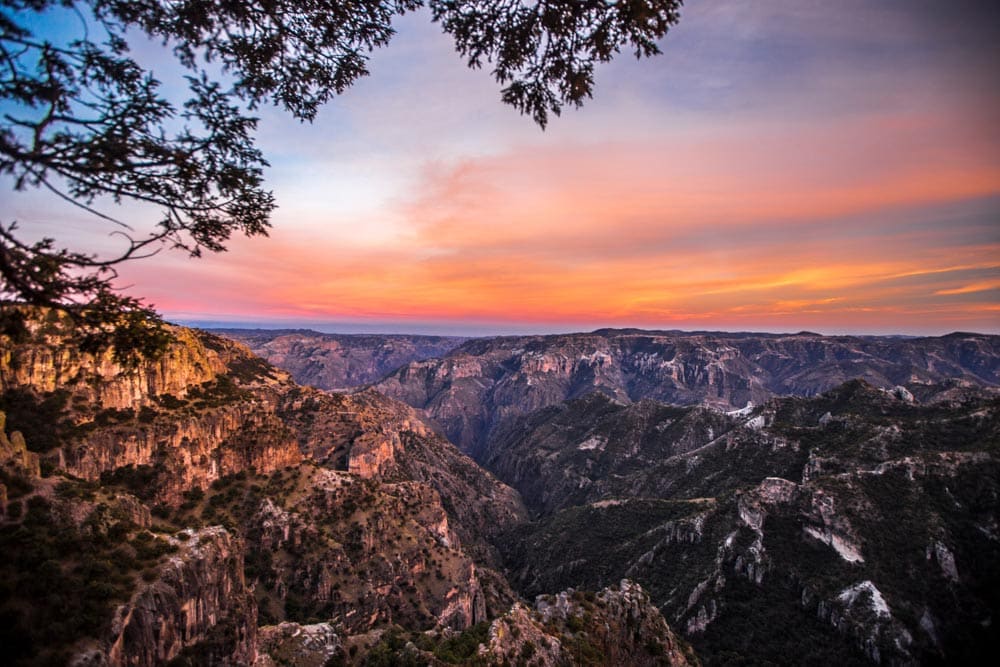 The depth of this location makes it one of the most impressive landscapes in Mexico and you can take advantage of various tours through this natural wonder.
The Copper Canyon has six climate zones, which allows for a wide range of wildlife to inhabit this area.
Among the most prevalent plants are various cactus species that grow wild throughout the canyons.
Museo Mural Diego Rivera
Museo Mural Diego Rivera is an art gallery that was added to the UNESCO World Heritage Site List in 2012 and it is located in Mexico City. In this museum, you can see various murals by Mexican artist Diego Rivera. This museum is dedicated to his works of art.
The most well-known work at Museo Mural Diego Rivera is called Man, Controller of the Universe, which has all four parts that make up this composition on display in one room.
This painting depicts the evolution of humanity from prehistory to modernity.
Colourful Houses of Campeche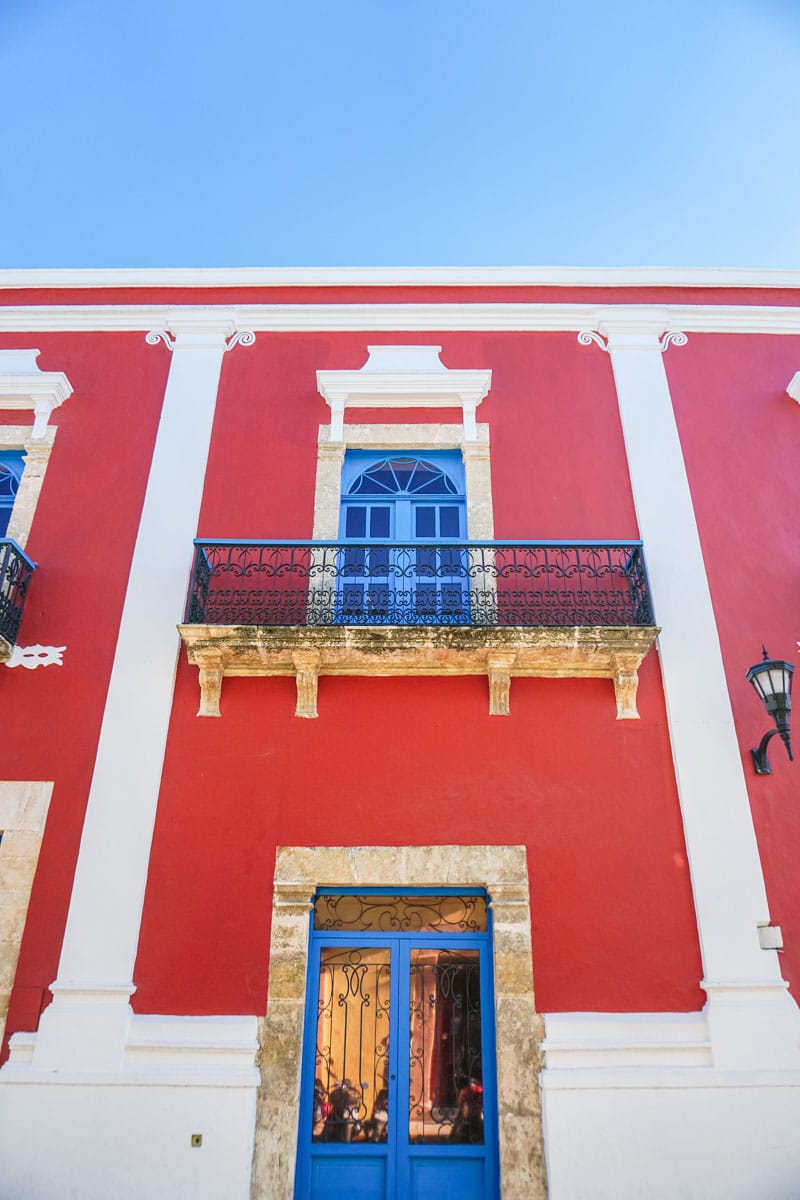 Campeche is home to various buildings painted in bright colours. This UNESCO World Heritage Site was added to the list in 1999, but it has been used for art demonstrations since 1978.
The vibrant colours on the buildings serve as a reminder of the various cultures in Mexico, including Spanish and Mayan influences.
Some of the most popular barrios for visitors to Colourful Houses of Campeche are San Miguel, Santa Rosa, and Santiago.
This is not an enclosed location so you can take a stroll through the streets to admire this vibrant artwork.
Puebla City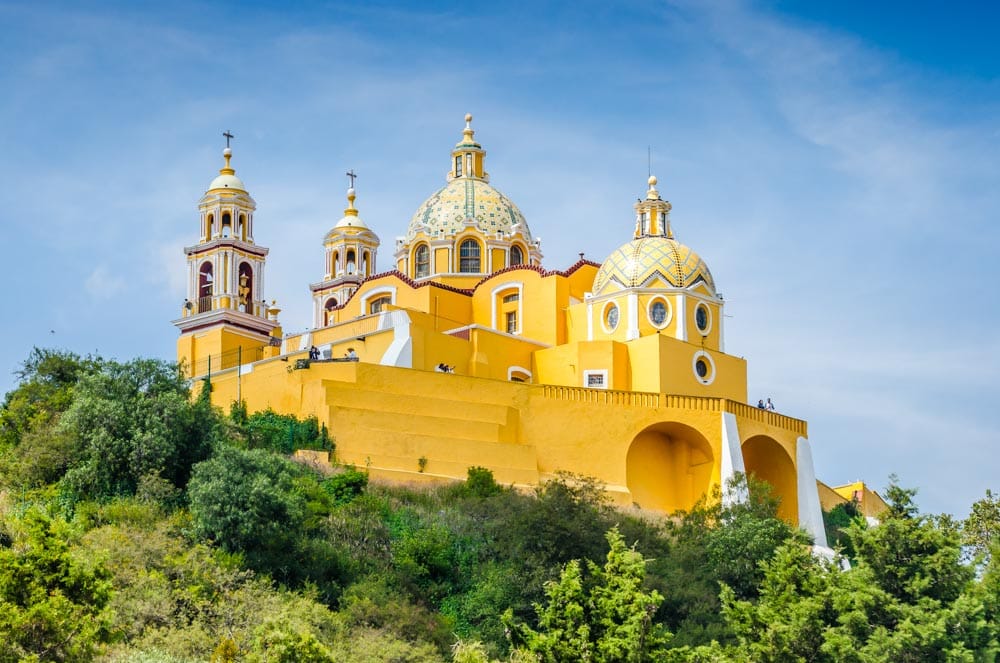 This vibrant city is where you can see historical architecture and designs from many different eras.
Puebla City features Spanish colonial architecture, primarily with heavy, thick walls made of stone or brick. The church at the centre of this location has a Latin cross structure, which is a common style for Christian churches.
Puebla City also contains old homes from the 16th through 19th centuries that were made by both Mexicans and Europeans who lived in this area at various times.
Guanajuato
Guanajuato is a city in the state of the same name and it's located about three hours northwest of Mexico City.
Guanajuato contains notable examples of civil, religious, and academic architecture.
Some of the most notable pieces of art at Guanajuato are located in a bar called Casa de la Valenciana, an old bordello that got converted into a bar when prostitution became legal during the 1980s.
Lake Bacalar
Lake Bacalar is located in Quintana Roo on the Yucatan Peninsula and it's one of the largest natural lakes in Mexico.
Lake Bacalar has a unique colour that is caused by halophilic bacteria called Dunaliella salina, which gives it an intense blue-green colour.
The lake also contains aquatic plants, which are greenish-white in colour.
Churches of San Cristobal de Las Casas (Church of San Cristobalito and Iglesia de Guadalupe)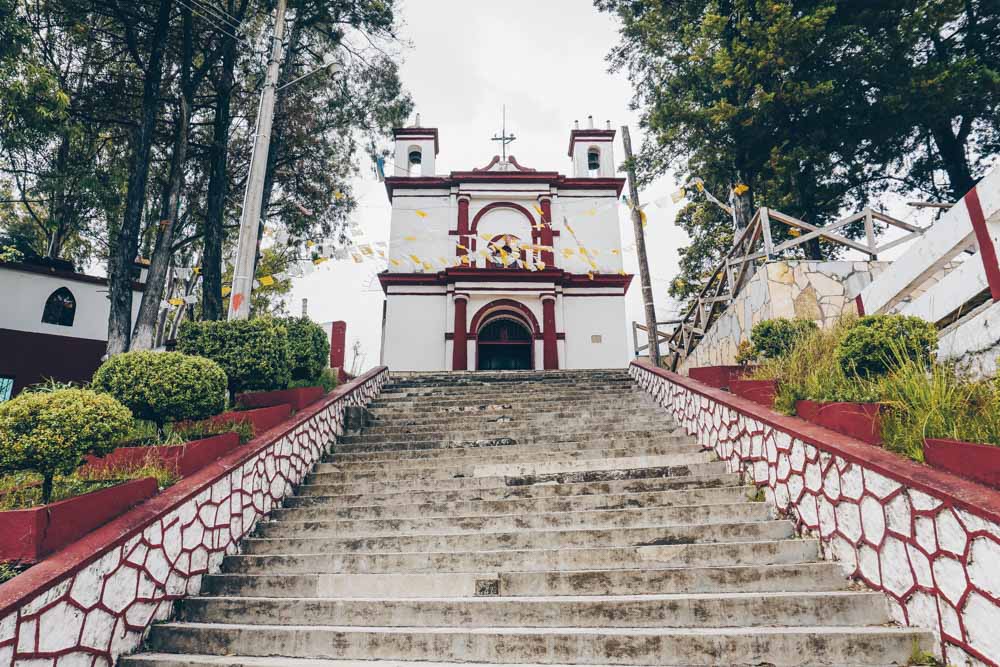 There are two types of architecture at this location: the Church of San Cristobal and Iglesia de Guadalupe.
The Church of San Cristobal was built in 1564, which is unusual because it's made entirely out of wood. The Iglesia de Guadalupe has a unique look with an ornately decorated interior that also features a mix of architectural styles.
Templo de Santo Domingo Oaxaca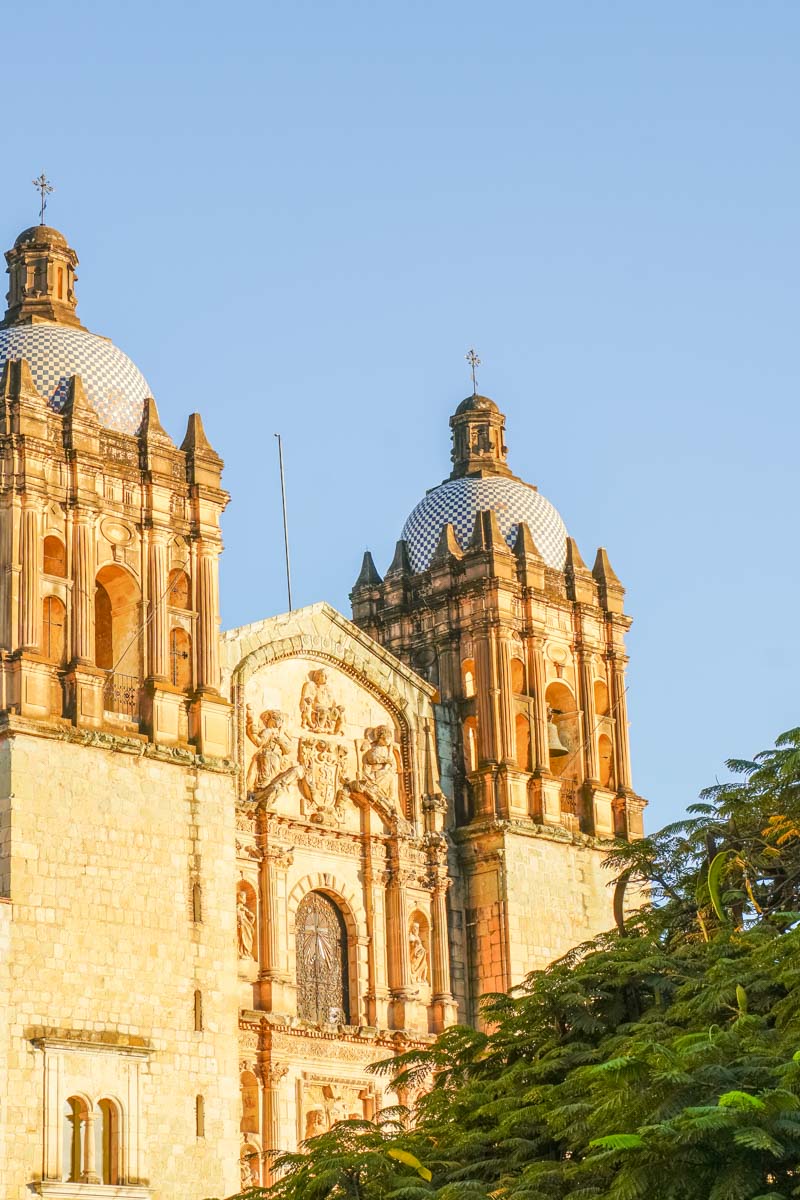 Templo de Santo Domingo is located in the city of Oaxaca and this church is one of the oldest structures at this location.
The architecture at Templo de Santo Domingo Santo features some notable examples of Romanesque, Moorish, and Gothic elements that are unique to California during its early colonial period.
Hierve el Agua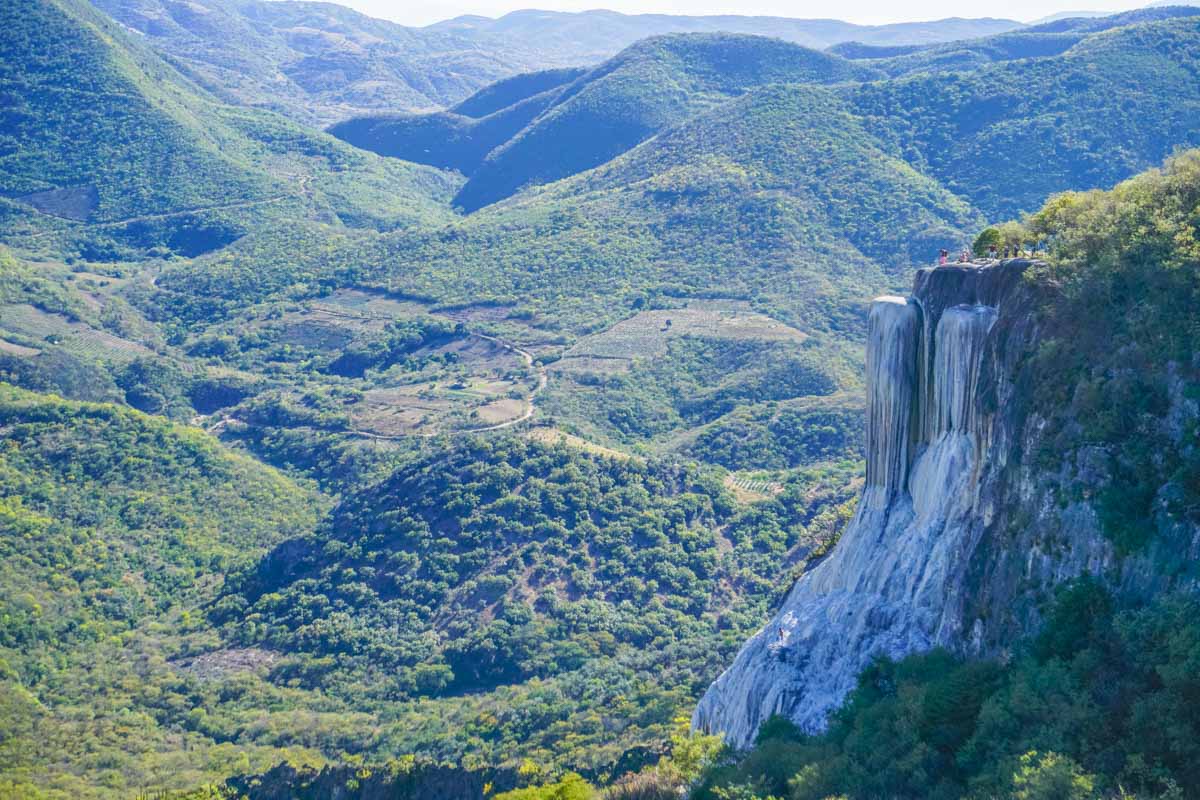 Hierve el Agua is located in Oaxaca about an hour southeast of the city of Oaxaca.
This natural site features mineral-rich hot springs with white geysers that are referred to as "strawberry water" because they make a bubbling sound similar to boiling strawberries. These geysers merge with a river that has a blue-green colour because of the surrounding algae.
Templo Mayor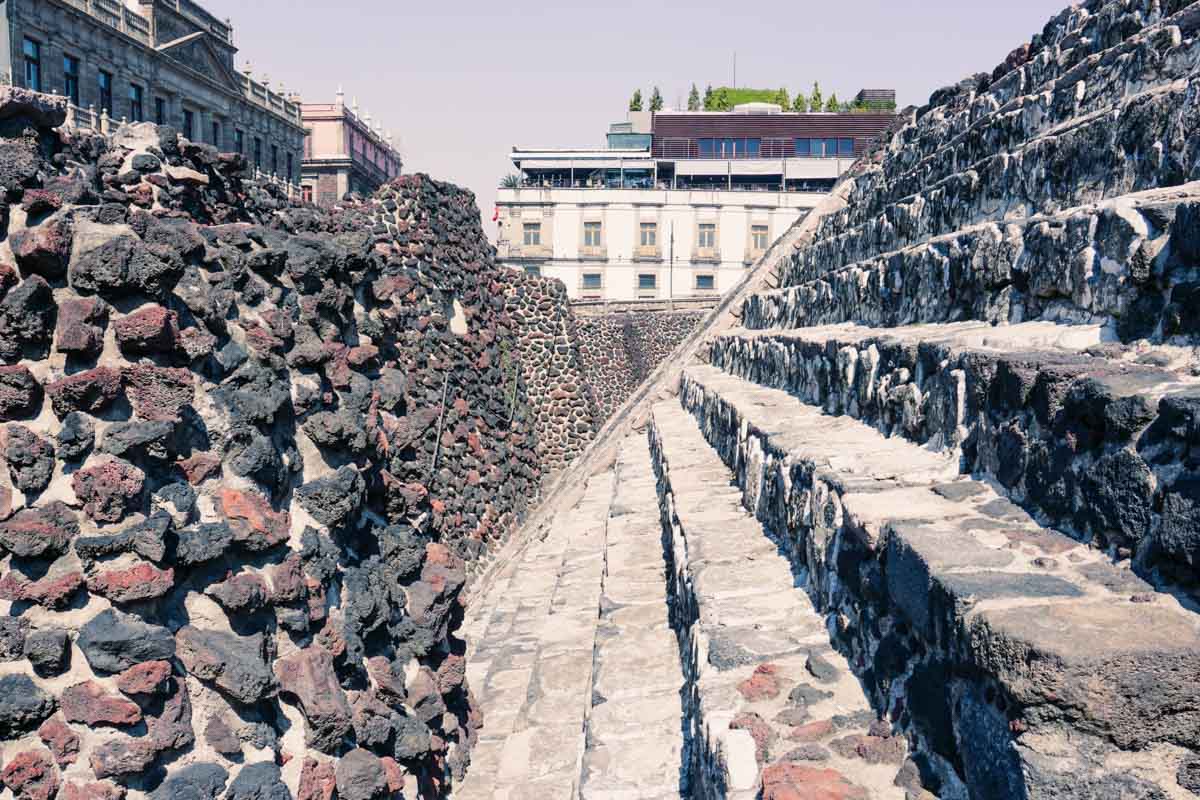 The Templo Mayor is located in the Zocalo plaza in Mexico City, and it's one of the most popular archaeological sites at this location.
This site contains many different relics from Aztec history during the 14th through 16th centuries.
The majority of these relics are contained in two large pyramids connected by a smaller platform, known as the Patio of the Altars.
Mezcal Factory & Museum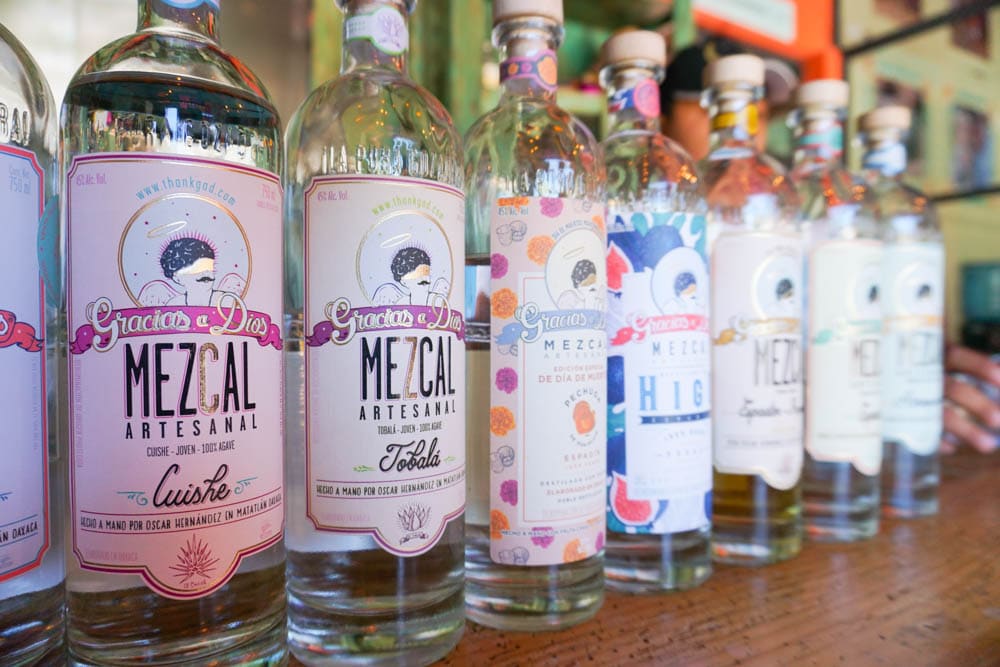 While there are many small Mezcal factories throughout Mexico, one of the largest and most popular is located in Oaxaca.
You won't want to miss this location; it is one of the most famous buildings in Mexico and one that is sure to leave you impressed.
Mezcal, which is like tequila but made with agave instead of blue agave, has been produced at this location for over eight generations.
The tour of the factory includes a presentation of how mezcal is produced and served in clay cups, which is part of the traditional process.
After learning about the mezcal production process, visitors can explore parts of the museum that showcase Mayan architecture and archaeology. You can then enjoy some free samples of mezcal before having lunch in the onsite restaurant.
Lake Pátzcuaro
Lake Pátzcuaro is located in Michoacán, which is about three hours southwest of Mexico City.
This location features many buildings made out of local volcanic rock that has a black colour. Lake Pátzcuaro also contains a number of small islands that are popular destinations for tourists.
Monte Alban
Monte Alban is located in the state of Oaxaca, and it's one of the most important archaeological sites at this location. The site contains various structures that were built during the Zapotec period, which lasted from 500 BC to 800 AD.
The most notable features at Monte Alban include the main plaza with pyramids and an acropolis that contains a ball court and rival temples.
Las Pozas
Las Pozas is located in the city of Xilitla in northern Mexico. It's a surrealist garden that features over 150 different sculptures that are made out of bronze, steel, cement, and more.
Las Coloradas Lakes
Las Coloradas Lakes is located in Yucatan and they're two of the most popular destinations for people who visit Mexico. The unique colour comes from red cyanobacteria that grow on the salt water-filled lake bed during dry season.
The majority of the pools at Las Coloradas contain a powerful reddish colour, but some areas remain blue and green. These tend to go ignored because the reddish-looking pools are much more popular for visitors and locals looking to swim.
Cenotes Yaxmuul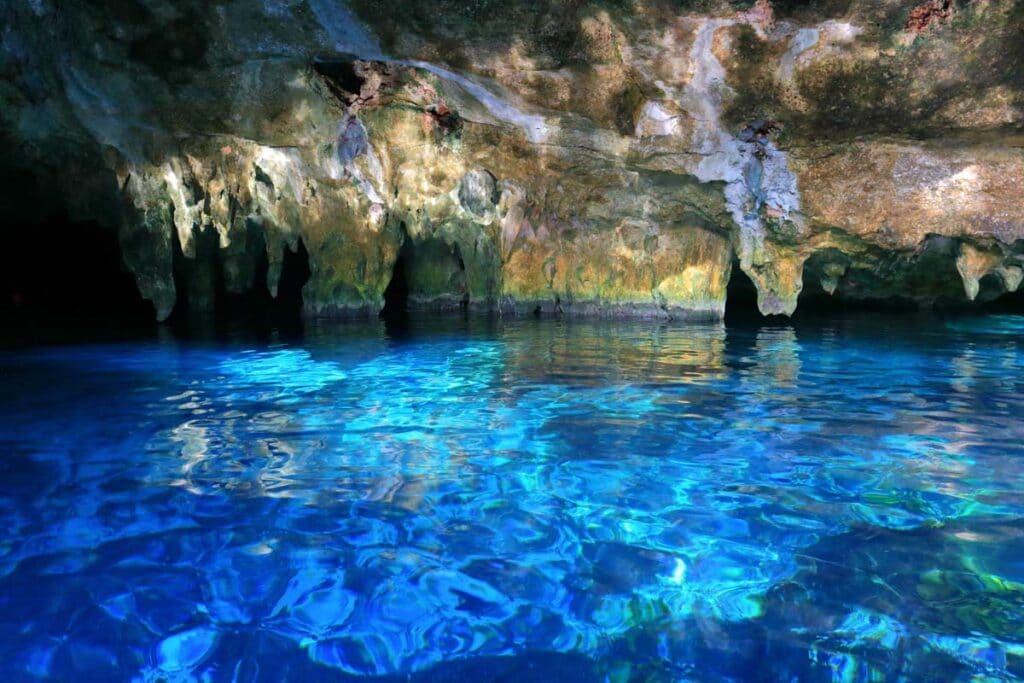 Cenotes Yaxmuul, near Tulum is located in the state of Yucatan and it's one of the most popular cenotes for people to visit when they look for natural landmarks in Mexico.
Located in the Mexican state of Yucatan, this is a unique natural formation that visitors can explore.
While in this area, you'll be able to see many beautiful turquoise pools that are filled with fish and other aquatic lifeforms. If you love snorkelling and swimming, this is the perfect place for you.
Cenote Suytun
Another beautiful cenote, this location is filled with turquoise waters that are perfect for all types of activities. This cenote is unlike others because it sits in a striking natural cavern that's majestic to behold. Definitely a must if you're in the Valladolid region.
Frida Kahlo Museum (Casa Azul)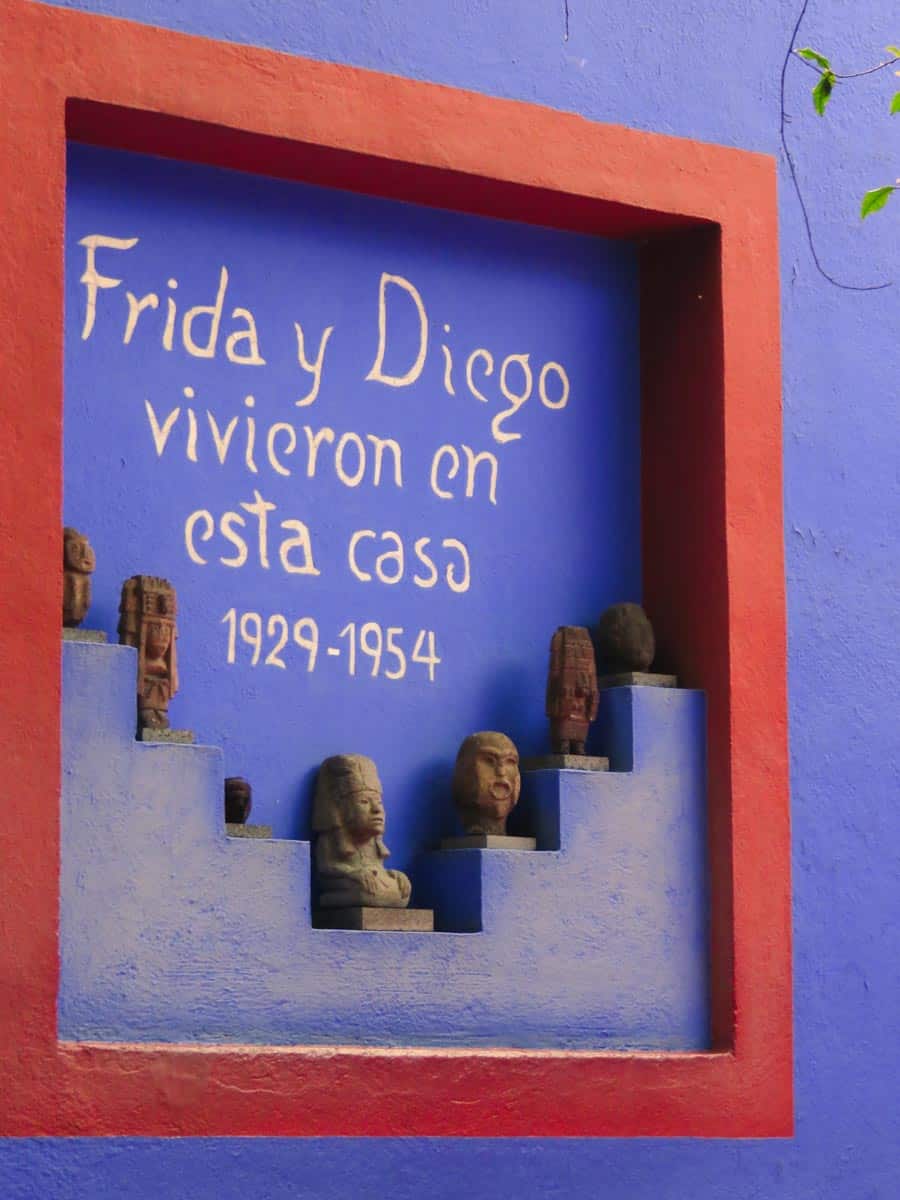 No trip to Mexico is complete without heading to Frida Kahlo's former home and checking out the preserved blue museum and stunning garden. Inside you'll get to see where she lived, worked and breathed art – as well as a rotation of fantastic exhibitions.
The museum is tucked away in Coyoacán and was opened in 1958, just four years after her death. It's also where she lived with the equally famous muralist Diego Rivera. You can delve inside his workspace here, too.
Mitla
Located in the city of Oaxaca, this church is located near a pre-Hispanic site and was built by Spanish missionaries.
This church has a very unique design as it's filled with different symbolic motifs including crosses, diamonds, and even owls. Mitla is truly one of the most famous landmarks in Mexico, and it's easy to see why when you visit.
Sian Ka'an Biosphere Reserve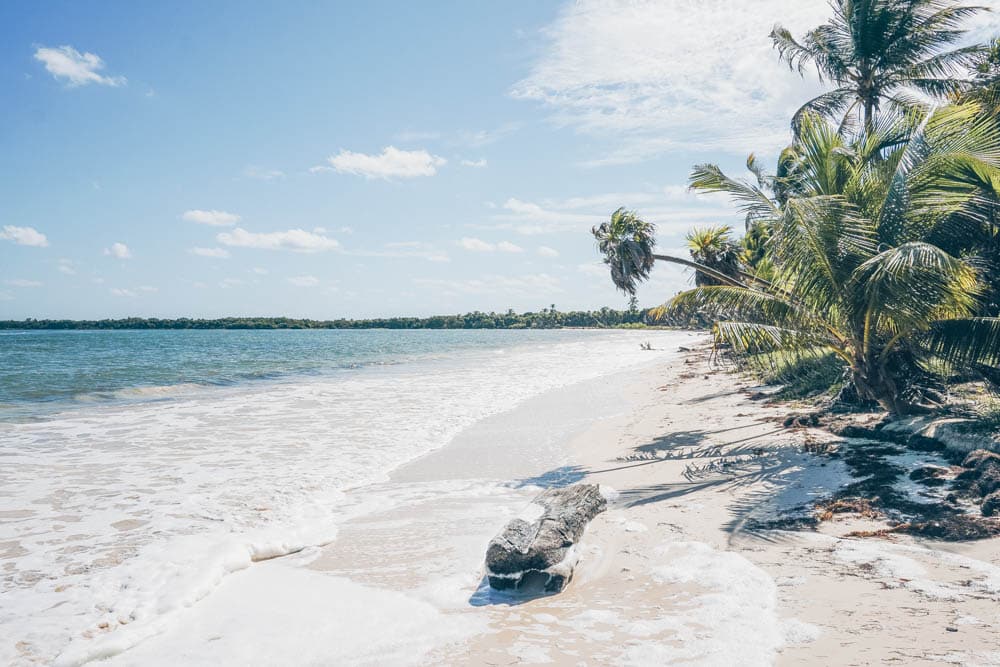 You'll need to head to Tulum to see the Sian Ka'an Biosphere Reserve, a gorgeous stretch of UNESCO-protected land.
Spanning a whopping 1.3 million acres, you'll find ecosystems of all kinds here, from forests to mangroves, and a pretty intact coral reef (a rarity these days).
You can take a boat tour to explore the reserve, which will allow you to get up close and personal with manatees, crocs, monkeys and plenty of bird species. Scuba diving and hanging out on the beautiful beaches are also very popular here.
Practical Tips for Discovering More Landmarks in Mexico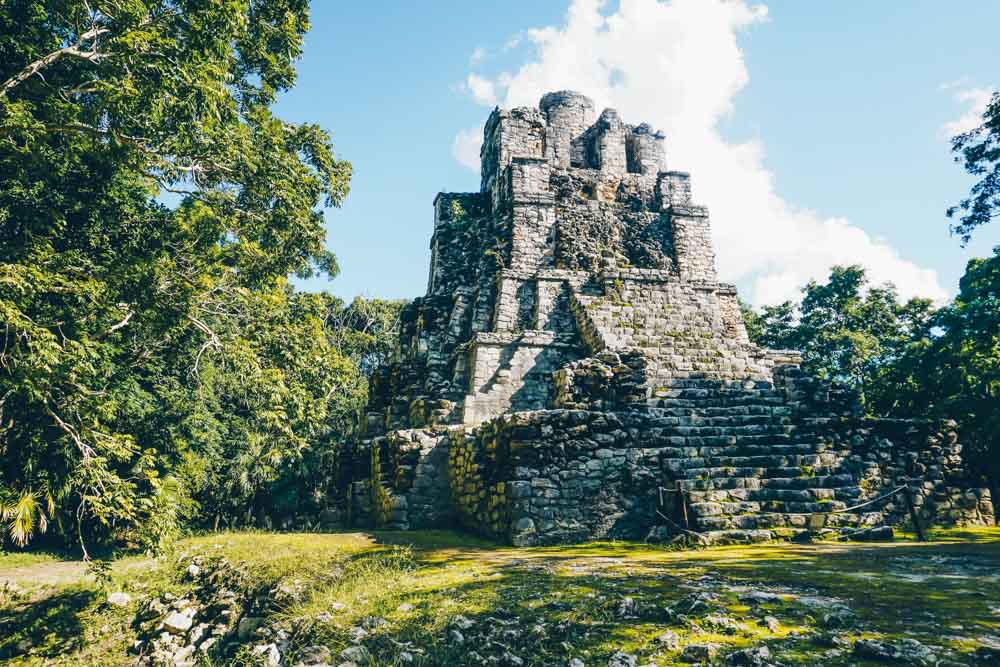 With this list of 28 landmarks and attractions in Mexico, now is the time to prepare for a trip to one of the world's most incredible countries!
However, no trip is complete without a little preplanning. Here are some practical tips that will help ensure your trip to Mexico is an amazing one.
Prepare for the Weather
When you are traveling, it's important to prepare yourself not only for the weather but also for changes in climate.
Be sure to check what time of year it is when you plan on visiting Mexico and learn about what type of weather to expect while exploring this beautiful country.
Be Sure to Have Travel Insurance
When traveling, health insurance is very important! If anything were to happen while you're in Mexico, travel insurance would be there for you and take care of all of your medical needs no matter how expensive they may be.
You won't have to worry about not getting the care you need due to financial reasons.
Prepare for Long Days of Exploration
Mexico has tons of different activities to offer day and night. If you're visiting in the summer, be sure to bring sunscreen and even some bug repellent if necessary!
When it comes to visiting famous landmarks such as the Mayan Ruins, make sure you plan on spending at least half a day there.
Mexico has so much to offer, so it's best to take your time exploring the country!
Don't Forget About Safety
It goes without saying that safety is important everywhere you go – even in Mexico! While all of the Mayan ruins are safe for tourists to explore, it's still a good idea to stay aware of your surroundings.
Mexico Landmarks: Map
Which important landmarks in Mexico will you visit on your trip? Use this guide and the map above to plan your trip, and prepare for an adventure!
Love this? Save and Share on Pinterest!