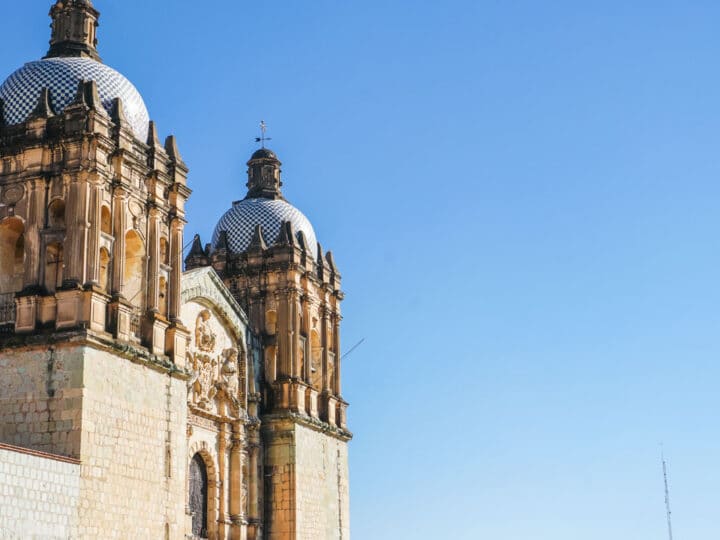 Wondering where to stay in Oaxaca? Look no further than my guide to the best places to stay on your trip.
It's no secret that Mexico is a beautiful country and a very popular holiday destination – but bypass the beaches and instead head a little bit further inland and you'll find the totally-charming Oaxaca, a traditional city with some incredible history and culture to sample.
There are so many unmissable things to do in Oaxaca that you'll no doubt be ready to crawl into bed at the end of a long day exploring. But which neighbourhood is best? Choosing where to stay in Oaxaca can be a challenge, so allow me to give you the lowdown…
Where to Stay in Oaxaca
Centro: Best Place to Stay in Oaxaca Overall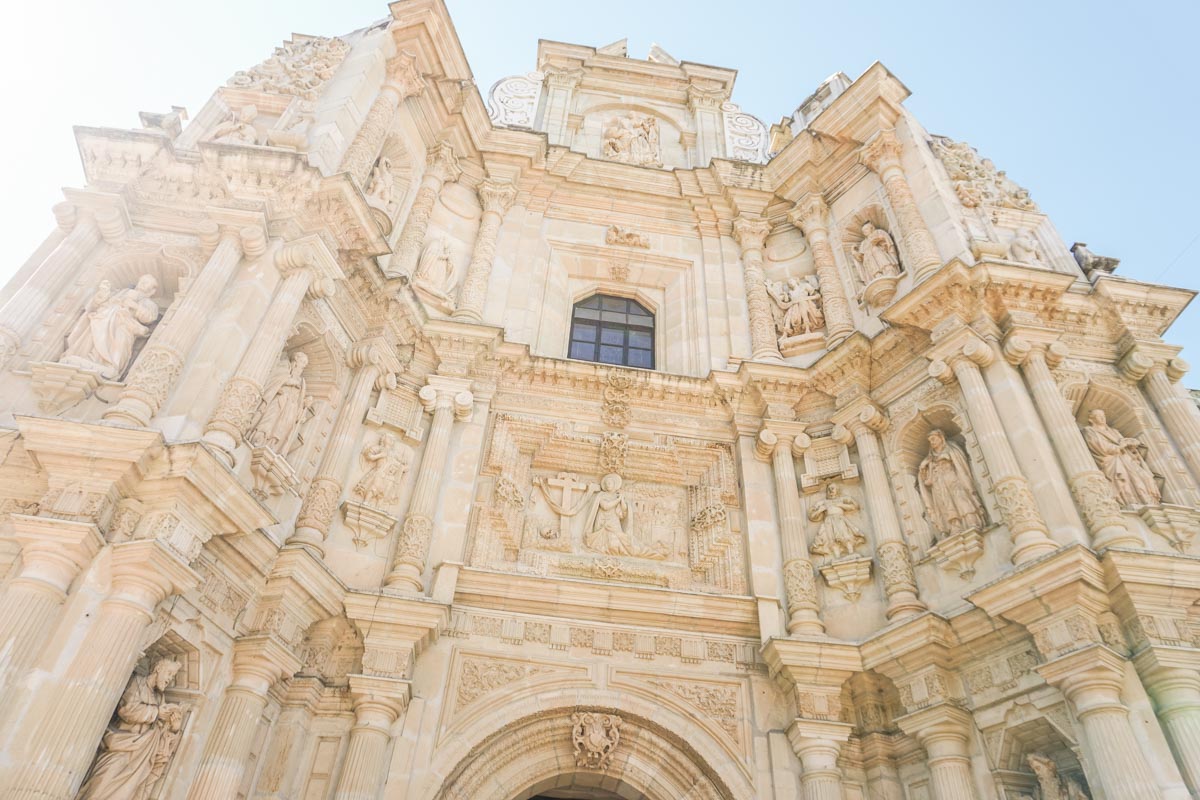 If you were wondering where to stay in Oaxaca City, this is my favourite place. Centro lies at the heart of the city of Oaxaca and serves as the perfect base for your adventures.
Thanks to its location, the Centro neighbourhood makes it easy to access all the different local attractions and restaurants – and it's also where most of the hotels in the city are.
The Centro downtown area is a UNESCO World Heritage site that dates back to the 1500s – this marks the period when Zapotec Indians occupied this part of the neighbourhood. Take a walking tour of Oaxaca to experience the best the city offers and see why it's the best place to stay in Oaxaca.
If you're visiting Oaxaca to celebrate festivals and party hard, Centro is also the place to be. This is especially the case on the Day of the Dead, as the locals are ridiculously friendly and host plenty of activities for you to dress up and get involved in. Salud!
If partying is less your style and you would rather admire the city's interesting past, tour the cobblestone streets and you'll pass buildings steeped in history. You're also nearby the main markets and can grab yourself some trinkets to take home with you.
Centro Highlights
This is the best place to stay for the Day of the Dead celebrations.
Explore the Zocalo, the city square where you can relax and people-watch underneath the shadow of the Cathedral.
Visit the Museo de Los Pintores Oaxaqueños.
Best Places to Stay in Centro Oaxaca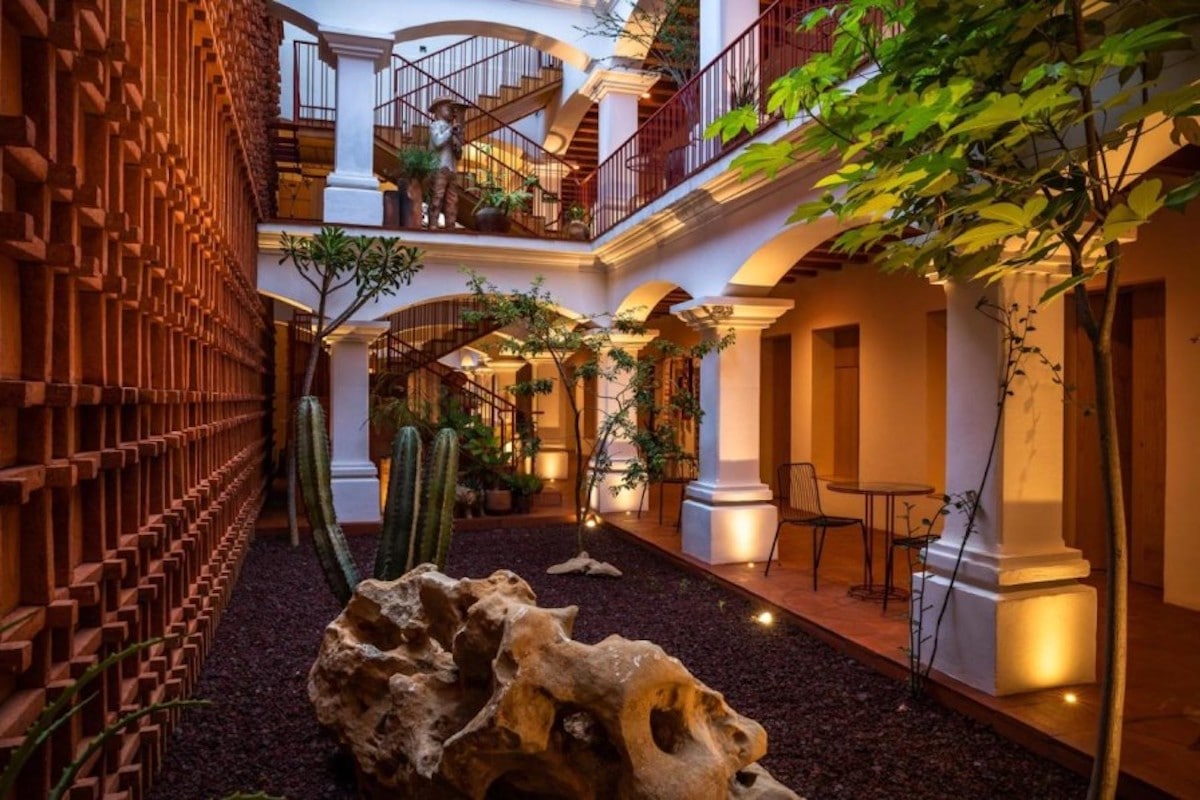 Ayook Hotel is a stunning hotel just one kilometre away from downtown Juarez.
Hotel Parador de Alcalá is only two minutes from the Museum of Contemporary Art and only nine kilometres away from the airport.
The NaNa Vida Hotel Oaxaca is a beautiful little hotel that offers incredible accommodation close to many of the city's top attractions.
Jalatlaco: Best Place in Oaxaca to Immerse Yourself Into the Local Culture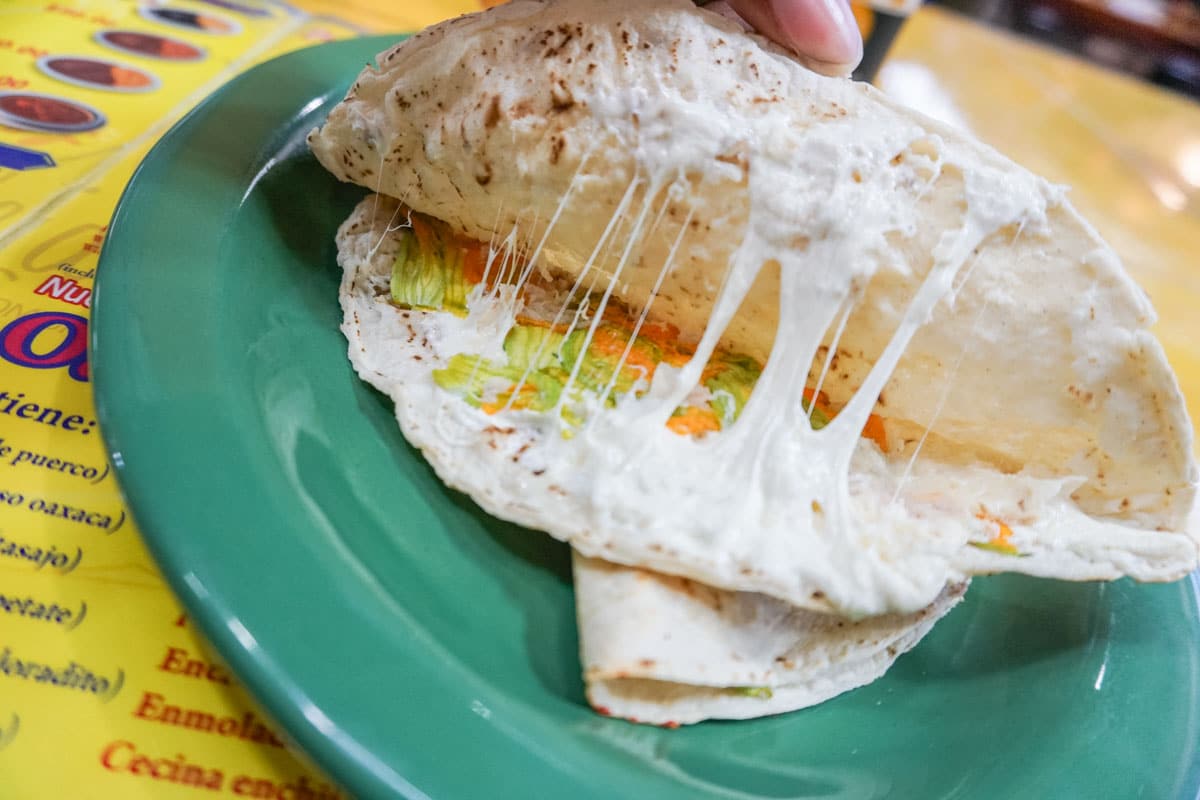 Head just a little to the west of the centre and Jalatlaco awaits you.
Fancy yourself as a little bit of a hipster? You'll feel right at home here. It's a fantastic contrast to Centro with its colourful architecture and plethora of bustling restaurants – Mi Maria Bonita is where you have to stop for some local traditional dishes.
This laid-back neighbourhood isn't known for its tourist attractions; in fact, it barely has any. Though, this makes it one of the best places to stay in Oaxaca City if you want to live like a local and immerse yourself in the city's cool culture.
Jalatlaco is truly a hidden jewel of the city of Oaxaca. It's not too far from Centro, so the tourist attractions are still within walking distance, but it oozes personality. Chill out at the intimate coffee shops between hunting for street art.
Did I mention that almost no cars that drive around in this neighbourhood? A tranquil night's sleep awaits.
Jalatlaco Highlights
Plenty of authentic local Mexican cuisine.
Home to the Templo de San Matias.
Within walking distance of Centro's historical attractions.
Best Places to Stay in Jalatlaco Oaxaca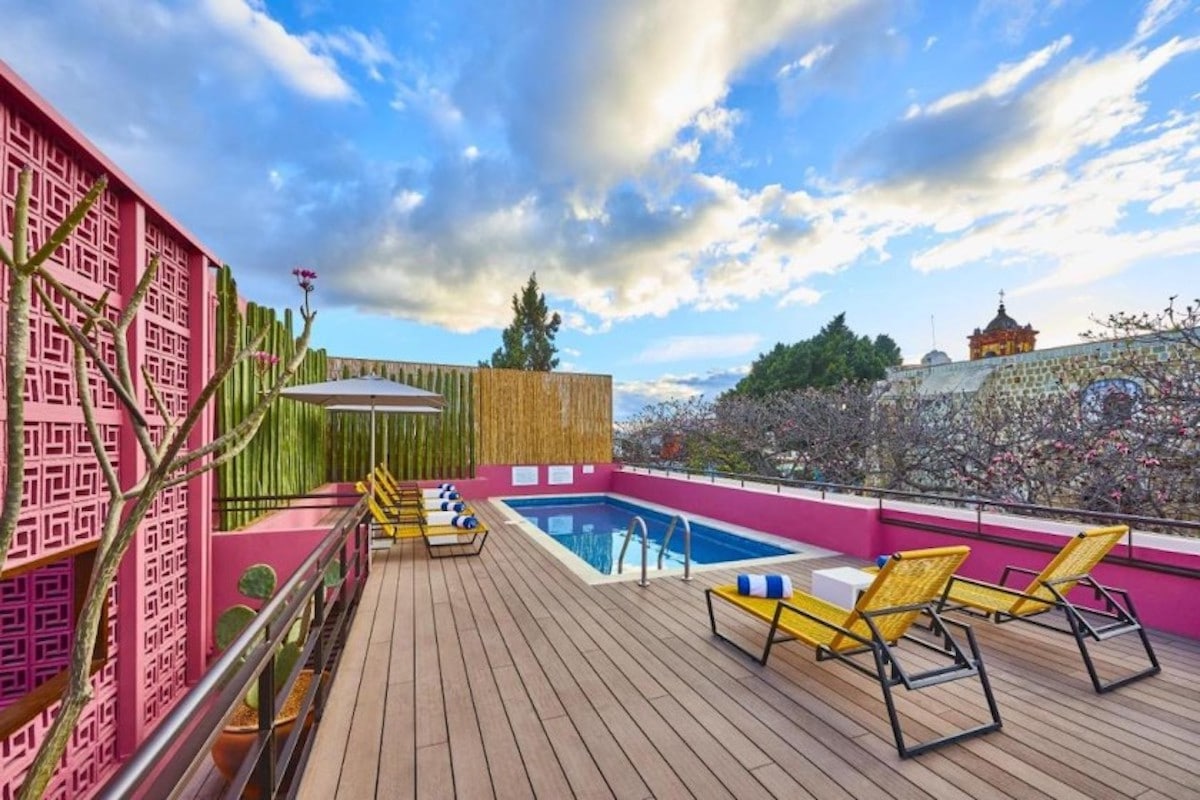 One Oaxaca Centro is a funky modern hotel with free breakfast and air-conditioning to keep you nice and cool.
Los Pilares Hotel is a lovely little three-star hotel in Jalatlaco that has a small pool to help you escape the Mexican heat.
The City Centro Oaxaca is a bright and colourful hotel in Jalatlaco with its own restaurant and business centre for any digital nomads.
Santo Domingo: Where to Stay for the Nightlife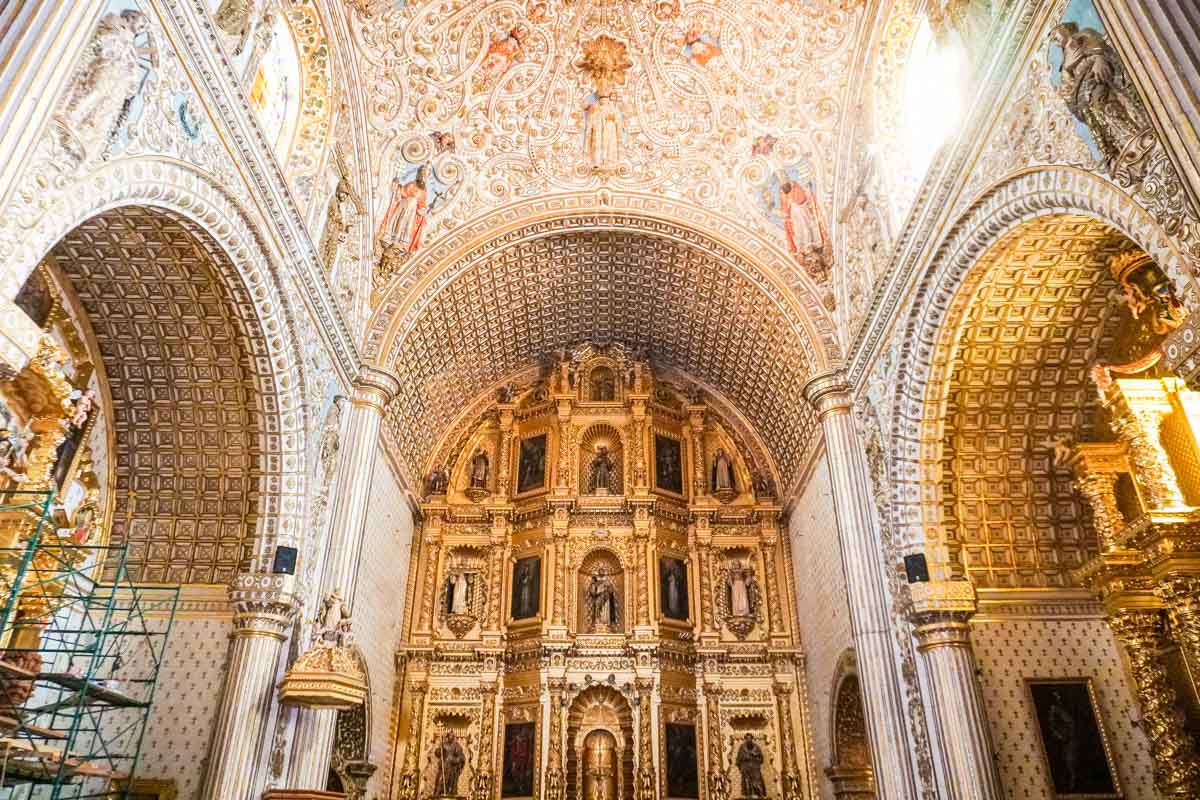 Who doesn't love to party while on holiday? I know I do. If you were wondering where to stay in Oaxaca City to be close to the nightlife, then Santo Domingo is the answer.
Santo Domingo makes up the second half of Centro, and the nightlife here is fantastic – a must-visit club is La Divina and then the Candela for live music.
Also, if you're a travelling foodie, there are plenty of restaurants in the area serving up what is often considered Oaxaca's best food. Enjoy dinner and drinks as the sun dips below the horizon and Santa Domingo comes to life.
Sample amazing Mexican sausage tacos beforehand to get ready for your night out at one of the many different street vendors who rustle up some delicious tacos.
By day, you can take to the museums and art galleries in the area and stop by the glorious Santo Domingo Church. The area offers a great balance between the trendy neighbourhoods and the more historical ones, even though it's pretty tiny.
This is a beautiful area of Oaxaca with its labyrinth-like streets of cobblestone and colourful buildings, and incredible heritage locations.
Santo Domingo Highlights
Visit the Temple de Santo Domingo de Guzman for some incredible art.
Enjoy the nightlife at one of the amazing bars like El Barracuda, Passion Bar, and El Cortijo Mezcaleria.
Stop in at the Praga Coffee Bar to start your day with a caffeine boost.
Best Places to Stay in Santo Domingo Oaxaca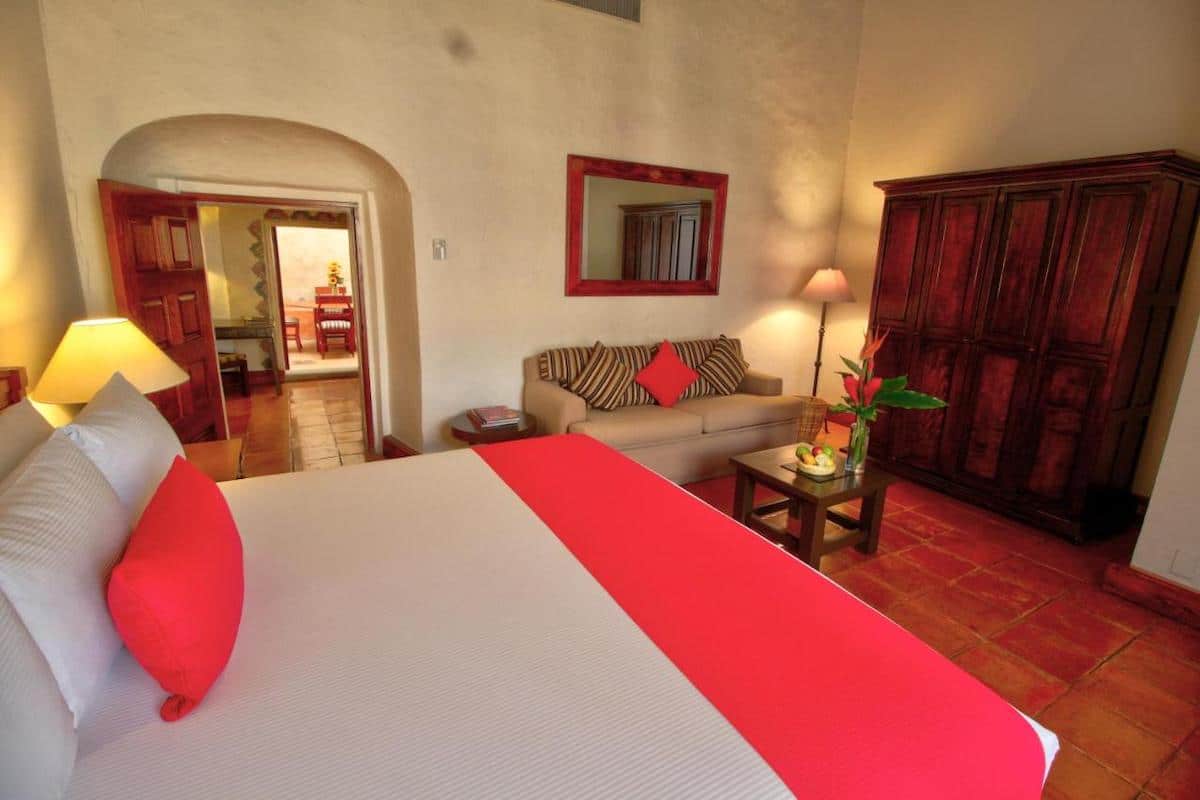 The Quinta Real Oaxaca is a more luxurious hotel to stay in, while visiting Oaxaca with almost every modern luxury you can think of.
Casa Bonita Hotel Boutique and Spa is a small and stylish hotel with its own nightclub.
Hotel Casa Vertiz is a quaint little hotel only 300 metres from the Santo Domingo Temple.
El Llano: Best Area to Stay in Oaxaca While on a Budget
You'll find El Llano to the north of Centro, though its official name is Paseo Juārez.
There's plenty of budget-friendly accommodation in this area, and given the number of hostels here, it's perfect for backpackers.
It sits on the edges of one of the most notable parks in Oaxaca, Parque Juárez El Llano, and also has the bonus of being quieter – it's perfect if you want a little tranquillity while on holiday.
For centuries, the park has been a place for social gatherings, while the buildings surrounding it are some of the most important in the city. Stay here if you love morning walks and want to experience the local culture.
El Llano Highlights
A great place for a quiet walk in one of the oldest parks in the city.
The Historic Centre plays host to live jazz in Nueva Babel bar.
Visit the Socrates Gardens in spring for a beautiful flower display.
Browse the Vagamundo gallery.
Best Places to Stay in El Llano Oaxaca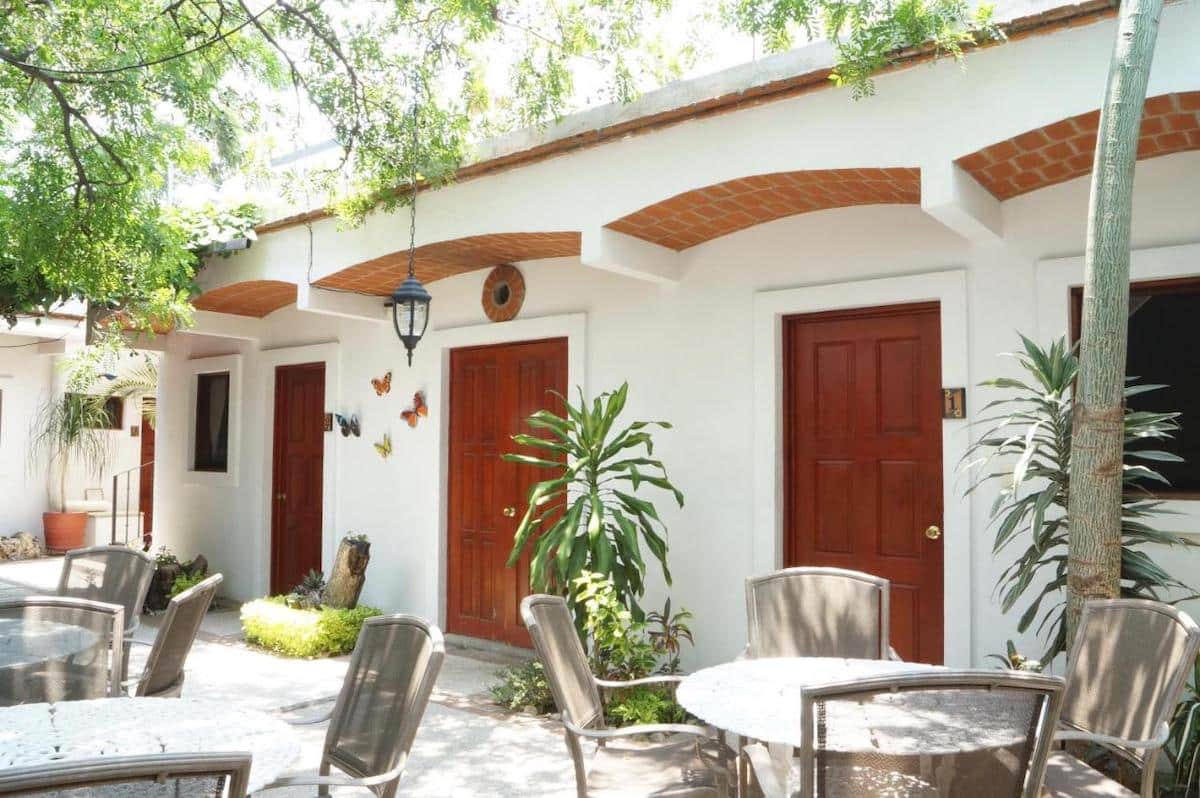 Las Mariposas Eco Hotel and Studios is a brilliant little hotel with incredible value for money.
The Cielo Rojo is a real budget hotel with a hostel-like feel. It is nicely located and has free WiFi as well.
The Hotel La Casona del Llano is close to all the local markets and serves Mexican cuisine unique to the city.
Barrio de Xochimilco: The Oldest of the Best Places to Stay in Oaxaca
Bursting with ancient homes and cobblestone streets that transport you to a different time, this is the oldest neighbourhood in the city of Oaxaca. It's also the textile industries centre, so it's the perfect area to grab some stunning local and traditional garments.
Visit the Pochote Organic Market for some delicious snacks and local delicacies, such as fried grasshoppers (trust me, they're delicious). Though you can also pop to one of the many nearby eateries or vendors for some classic – and more palatable – Mexican food as well.
Tradition is a big deal in this area, so keep an eye out for all the traditional craft makers and artisans. If you're looking to get absorbed in the history and culture of Oaxaca, no place beats Barrio de Xochimilco.
Barrio de Xochimilco Highlights
The original aqueduct for the city runs through the library.
Full of local artisans and traditional crafters.
Budget-friendly eateries.
Traditional Mexican food.
Best Places to Stay in Barrio de Xochimilco Oaxaca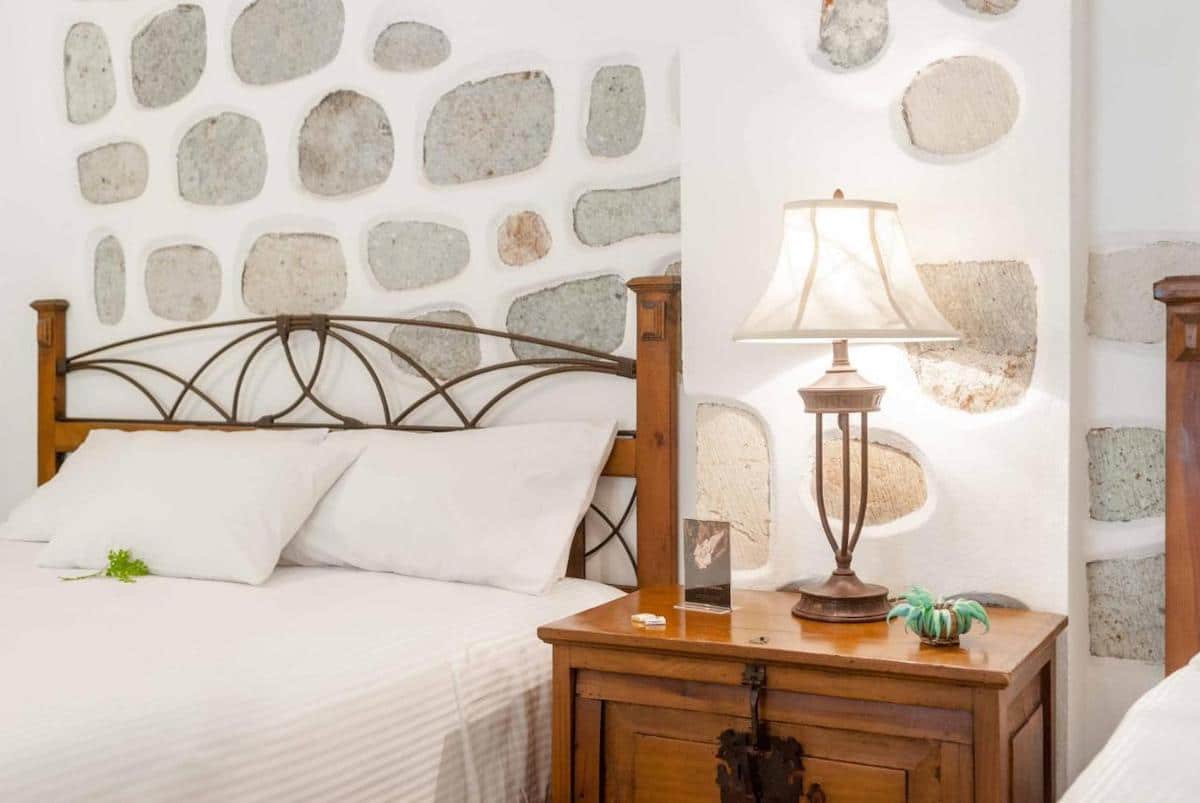 The Suites Bello Xochimilco are only minutes away from the city centre, and each room has its own private balcony to go with it.
The Hotel La Cascada is a great budget-friendly hotel that is pretty central to most areas.
Casa Los Cantaros Hotel Boutique is a gorgeous hotel that's only 15 minutes from central Oaxaca, with air-conditioned rooms and friendly 24-hour reception.
Best Places to Stay in Oaxaca Mexico: Frequently Asked Questions
What is the Best Area to Stay in Oaxaca?
Personally, I would opt for Centro. It's the neighbourhood that allows you to experience the most authentic atmosphere, yet with all the best tourist attractions and famous Mexican landmarks on your doorstep.

You'll find most of the hotels in this area, and almost everything is within walking distance.

How Many Days Do You Need in Oaxaca?
It depends on how long you want to stay but, ideally, you want to spend a minimum of seven days in Oaxaca.

This gives you ample time to explore the main areas at a reasonable pace instead of rushing around trying to see everything at once. It also gives you extra time to immerse yourself into the culture and environment.
Where's the Best Place to Stay in Oaxaca on a Budget?
If you're looking for places to stay in Oaxaca on a budget, then the El Llano area is the best place. It's full of hostels for backpackers and a few smaller boutique-style hotels.
What is the Best Time to Visit?
It depends on the type of vibe you're looking for. Both April to May and September to October are the low-season. This means it will be quieter and you'll have a more relaxed experience.

June to August and December to January are the high seasons – it's generally brimming with people during the traditional holiday periods.
Is Oaxaca a Safe Place to Visit?
Oaxaca is one of the safest places in Mexico to visit.

However, like on any trip, it's worth practising some common sense and sticking to the more touristy areas. Make sure you keep your personal belongings safe and be aware of your surroundings.
Practical Tips to Consider Before Booking Your Oaxaca Accommodation
It's worth making sure that your booking allows for cancellations and provides refunds. It's also worth checking whether breakfast is included.
Decide on your budget and the attractions you want to see before booking your accommodation. Don't be afraid to look around.
Uber is not available in the city, but cabs/taxis are available.
Check to see if your room has a safe or some form of lockbox in it to keep your passport safe.
If you're visiting Oaxaca during the warmer months, look for a hotel with air-conditioning or a pool – the summer heat can be quite intense.