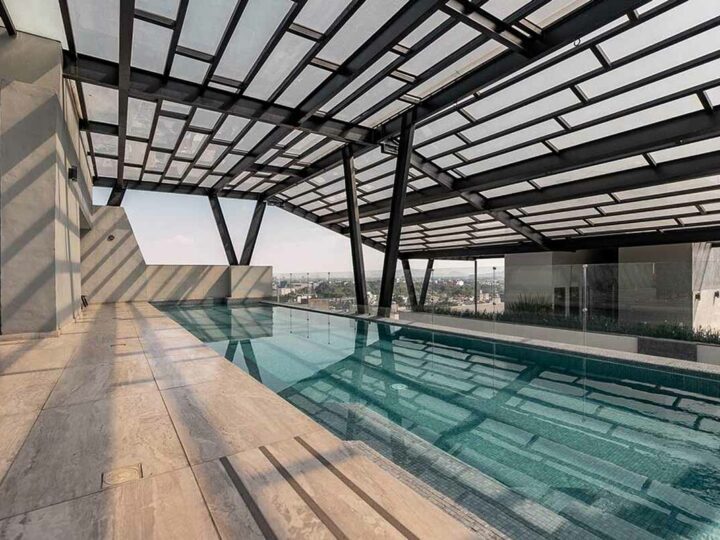 Planning to visit Mexico City and looking for a place to stay? Don't miss these chic Airbnbs in Mexico City.
Mexico City is a world-famous travel destination renowned for its lively atmosphere, vibrant cultural scene, historical streets, and delicious cuisine. If you're a culture-loving adventurer, visiting this colourful city should certainly be on your Mexico itinerary.
With so much to explore, you'll want to stay at least a few days. Read on to discover the top accommodation for a splendid stay.
PS: Airbnb provides excellent vacation rentals for an authentic and affordable experience. But, there's a new kid on the block, Plum Guide offers the most luxurious properties and is a great alternative. Although Plum Guide currently has fewer listings, their extensive criteria ensure that you're only browsing among the best properties.
Here are my top picks for both Plum Guide and Airbnb.
Best Airbnbs in Mexico City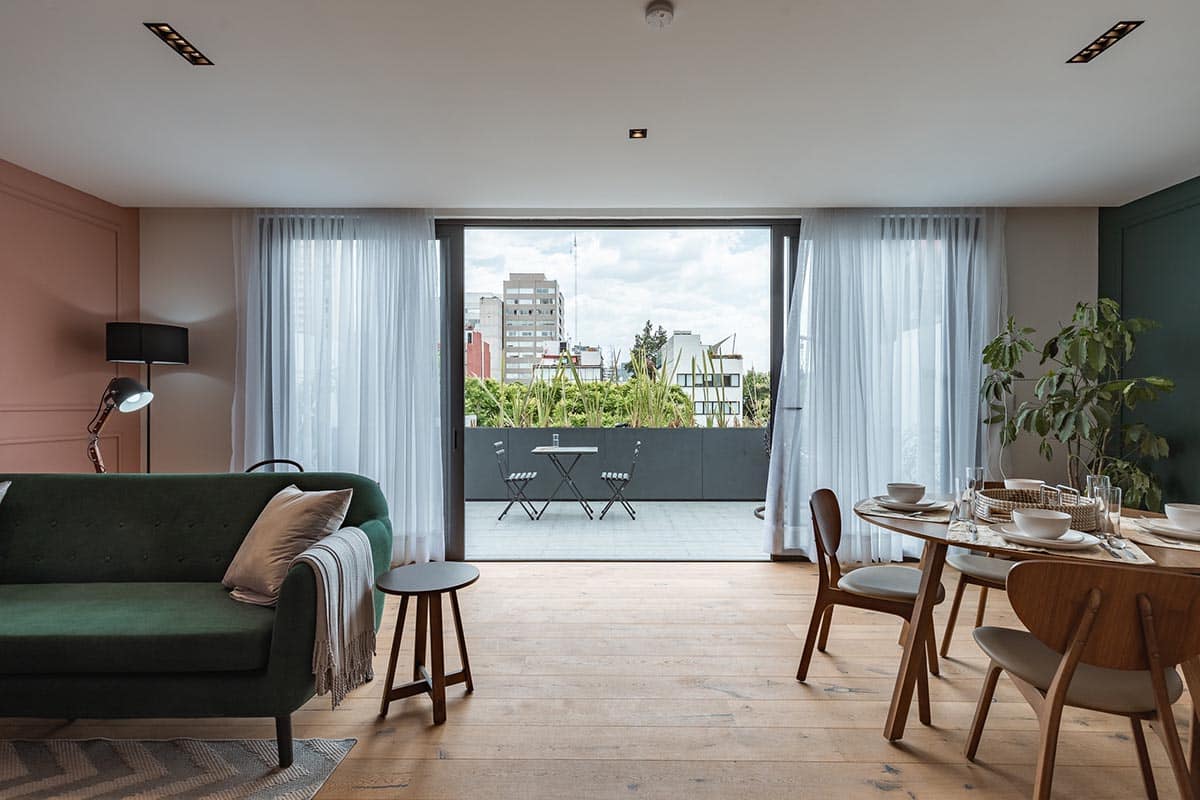 Casa Pastel: Colorful Apartment with Parking
This stylish two-bedroom apartment features eye-catching pastel walls decorated with beautiful artworks and mirrors that brighten up the space. Each bedroom boasts an opulent walk-in wardrobe and an en-suite bathroom.
Outside the living room, you can soak up the sun on the private roof terrace. The apartment doesn't feature air-conditioning. But, there are other superb amenities, including car park space, lift access, and Wi-Fi.
And if you're travelling with your furry friend, you'll love this pet-friendly space.
Location: Polanco
The apartment is in the heart of Polanco. There are plenty of art galleries, upscale restaurants, and boutiques in the area.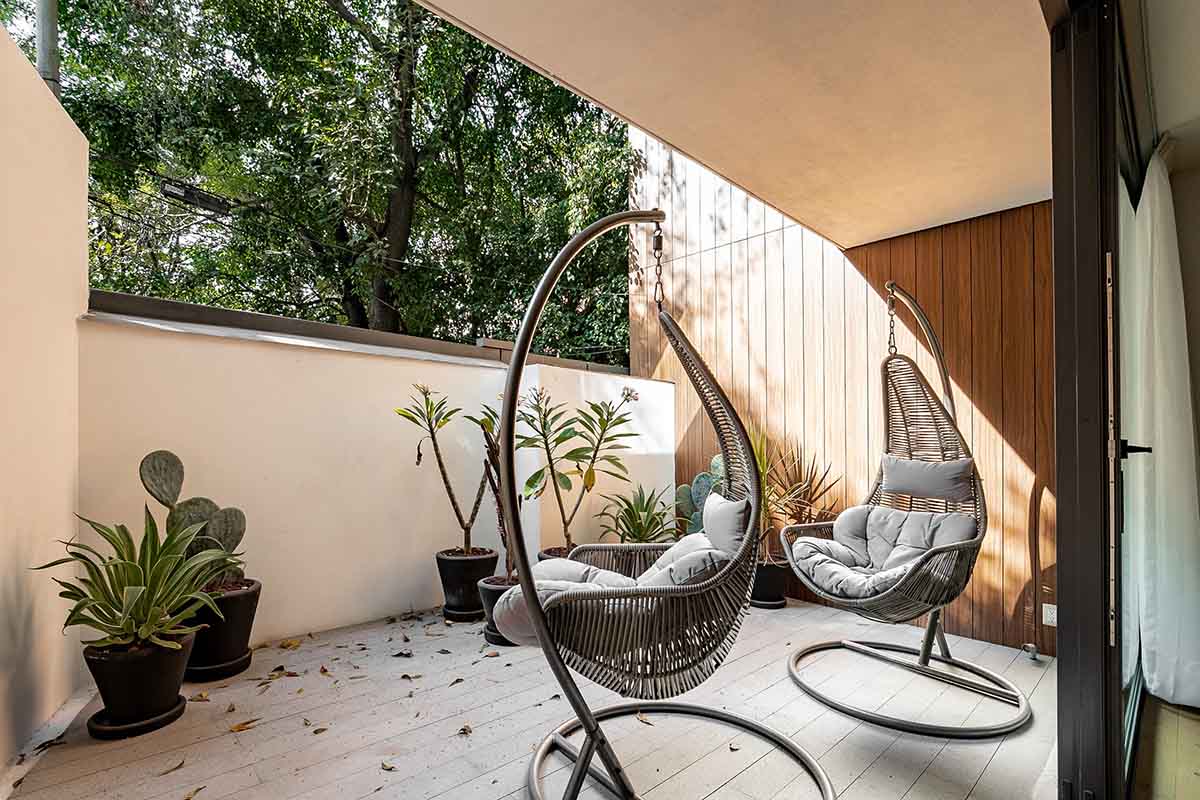 La Sara: Contemporary Flat in Polanco
If you're looking for a sophisticated space with a tranquil atmosphere, this two-bedroom apartment is perfect. It's an excellent option for those travelling in groups or with pets.
The rooms exude luxury with deluxe fabrics and furnishings. Some of the comforts include organic toiletries, premium linen, and swinging cocoon chairs.
Location: Polanco
This elegant apartment is in the prestigious Polanco neighbourhood. The nearest bus stop is only a 3-minute walk away.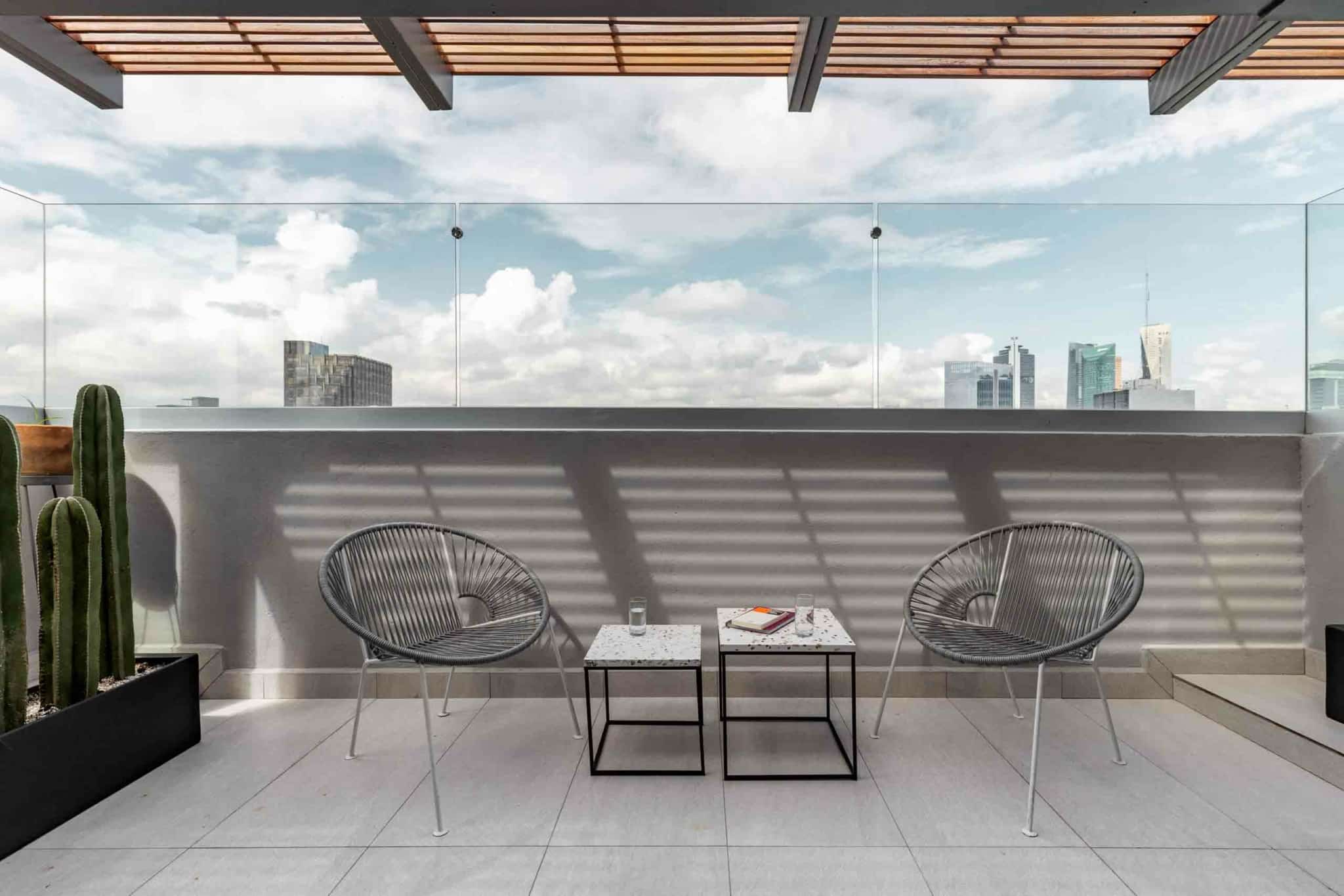 Chic Studio-Style Apartment in Roma Norte
If you're a foodie or art enthusiast, you'll love staying in this one-bedroom apartment. The pet-friendly space features modern designs and amenities like Wi-Fi and a pod coffee machine with complimentary organic coffee.
Unfortunately, there isn't a washing machine or air-conditioning in the home. But you can enjoy the fresh breeze on the rooftop terrace.
Location: Roma Norte
This airy apartment is in the vibrant Roma Norte neighbourhood. It's within walking distance of the best local cafes, food stalls, and the scenic Plaza de Janerio.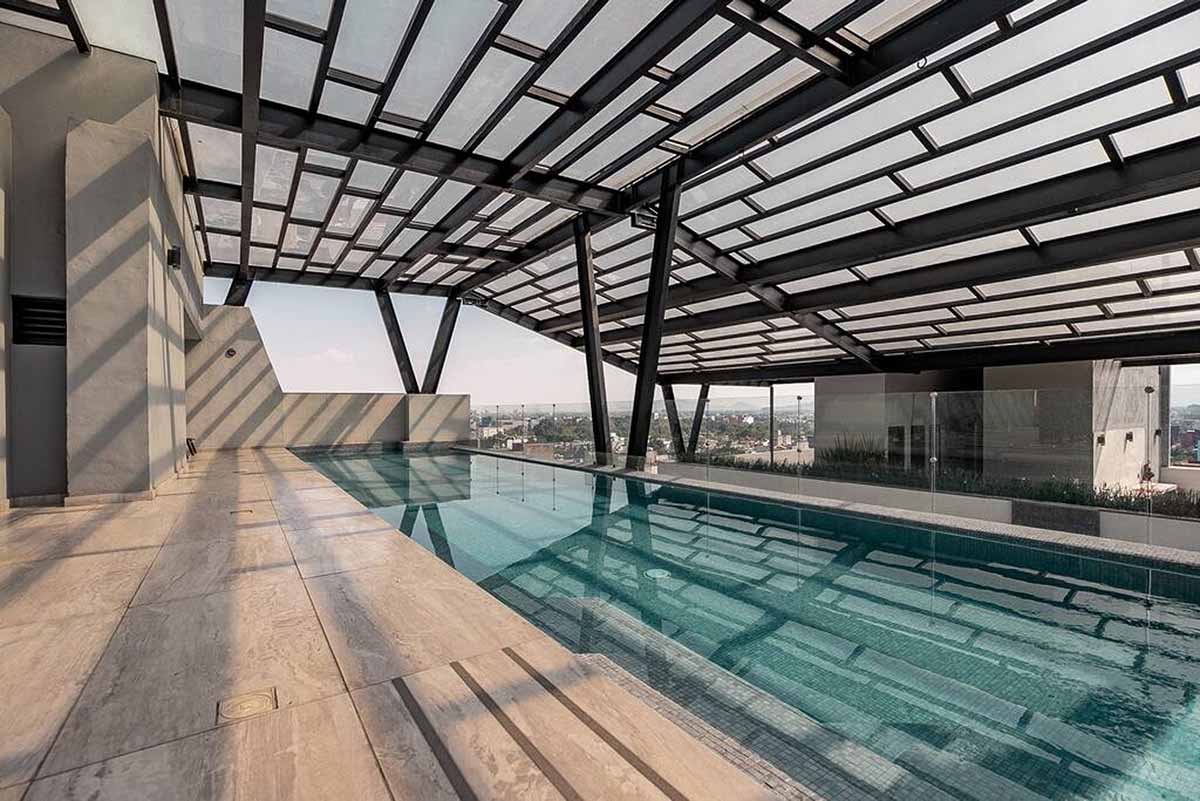 Roma Roma: Loft-Style Flat with City Views
Nestled in one of Mexico City's trendiest neighbourhoods, this modern flat is ideal for a comfortable stay with epic city views. It boasts breathtaking indoor décor, from the wooden flooring to the eye-catching artworks.
Here you'll have access to a shared rooftop pool, terrace, and on-site gym. There is also free parking on the premises. As it's in a lively area, you may experience a bit of noise at night, but that's all a part of the experience of living in the city.
Location: Roma Norte
The apartment is in Roma Norte. You'll find a bus stop and many taxi services in the area.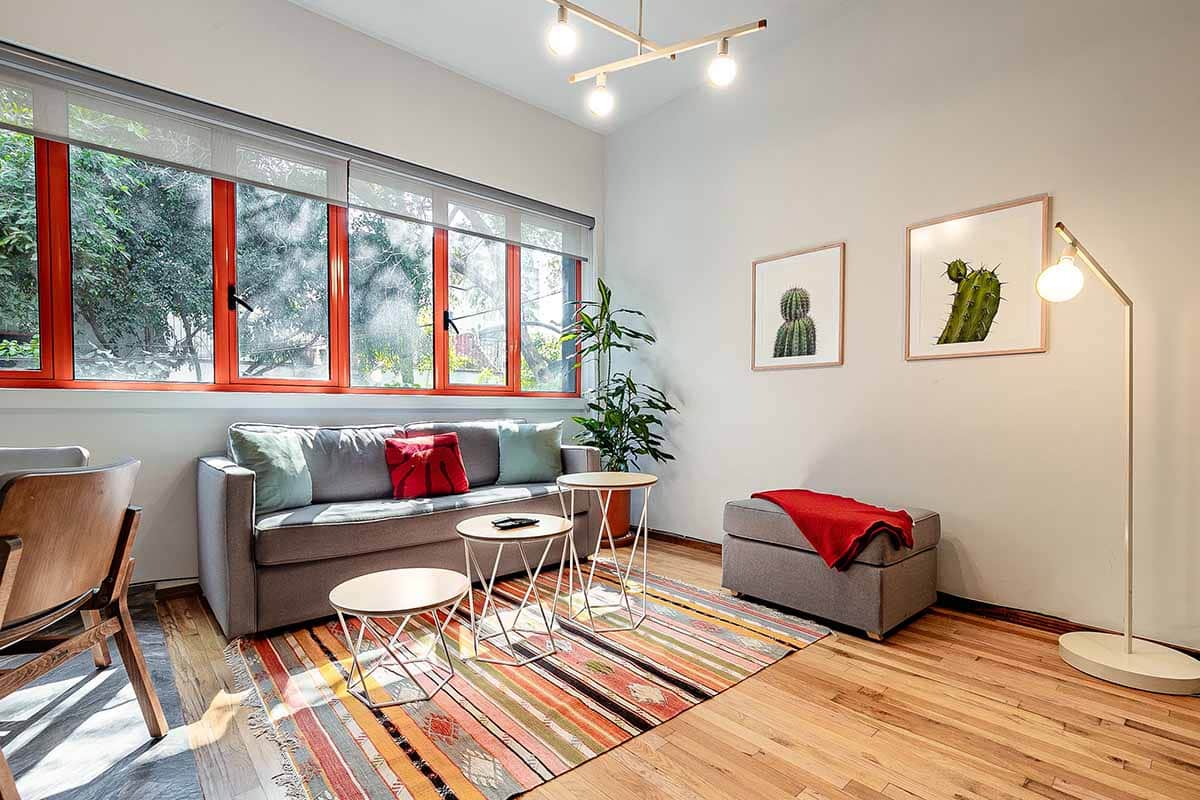 Brightly: Bright & Airy Flat with Air-Conditioning
If you're looking for a cosy apartment with plenty of natural light, this might just be the one for you. The one-bedroom flat has a stylish interior with stunning greenery inside and out.
For those travelling in a group, there is a sofa bed in the lounge. Other comforts include a pod coffee machine, Wi-Fi, air-conditioning, and central heating. Parking space isn't provided, but there are many rideshare services and taxis in the area.
Location: La Condesa (Colonia Condesa)
La Condesa boasts awe-inspiring European architecture and trendy cafes. You'll also come across several upscale bars and clubs.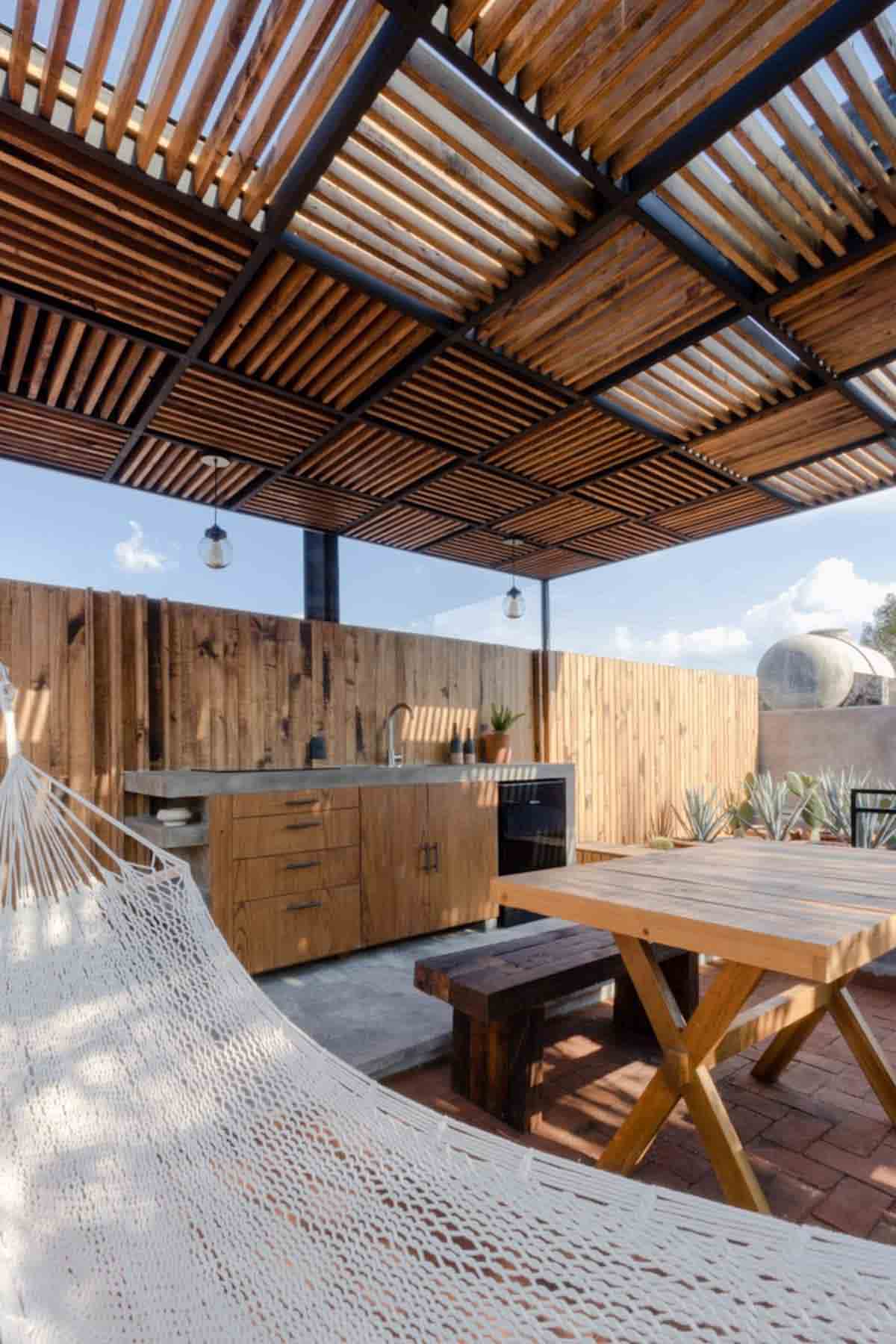 Eco-Friendly Airbnb in Coyoacan, Mexico City
If you want a unique experience in an idyllic environment, this cosy loft is a great pick. The comfortable space features designs made with 60% recycled materials and a private terrace.
You'll have the entire one-bedroom loft to yourself with amenities including Wi-Fi, kitchen basics, as well as a barbeque grill. If you need assistance, Clau is an attentive host and always available to ensure a splendid stay.
Location: Coyoacan
The loft is in the heart of Coyoacan. It's just a 5-minute stroll to the downtown area, where you'll find several cafes, traditional restaurants, museums, and craft bazaars.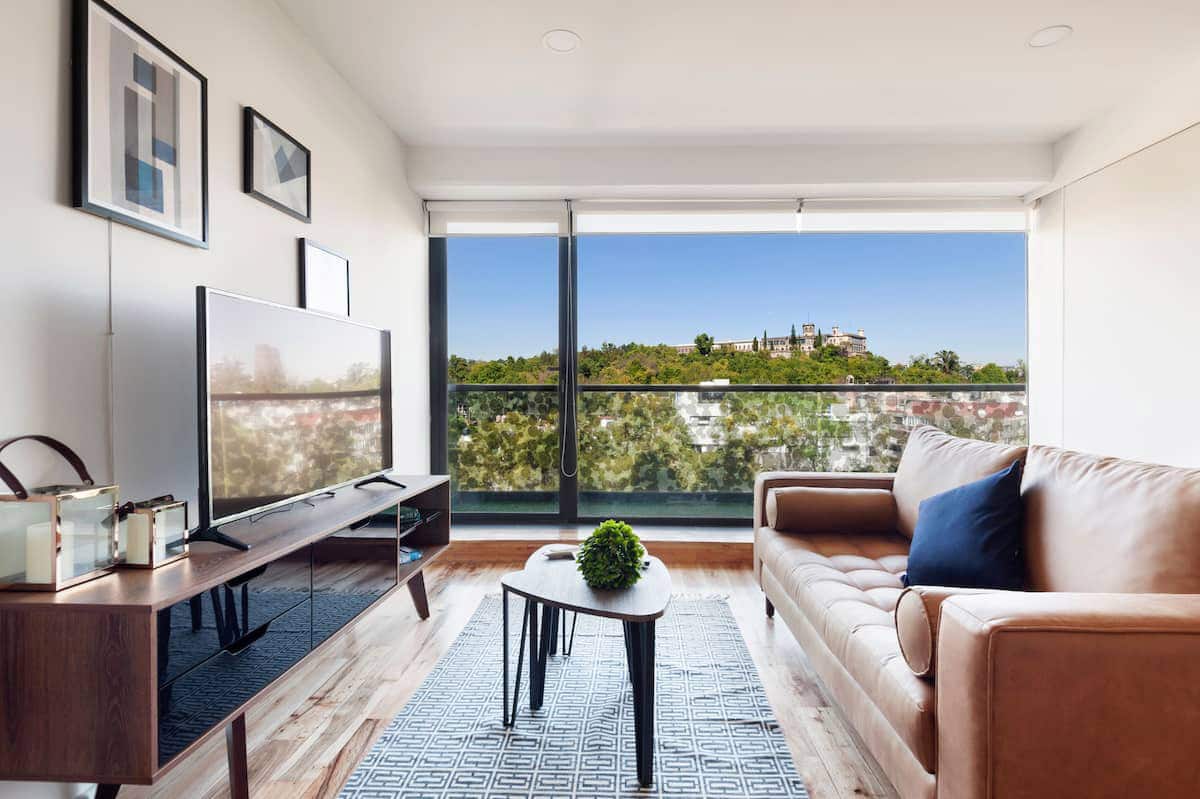 Mexico City, La Condesa, Airbnb with Castle Views
This one-bedroom bohemian studio offers a homely experience with modern décor and clean spaces. It boasts spectacular balcony views of lush gardens and the picturesque Chapultepec Castle.
One drawback of the property is that it's located beside a bustling avenue. Fortunately, the friendly superhost, Jaime, provides earplugs and the flat features double window seals.
Location: La Condesa
You'll find this chic Airbnb in Mexico City's Colonia Condesa. It's near Chapultepec Park, where you can enjoy a thrilling castle and museum tour.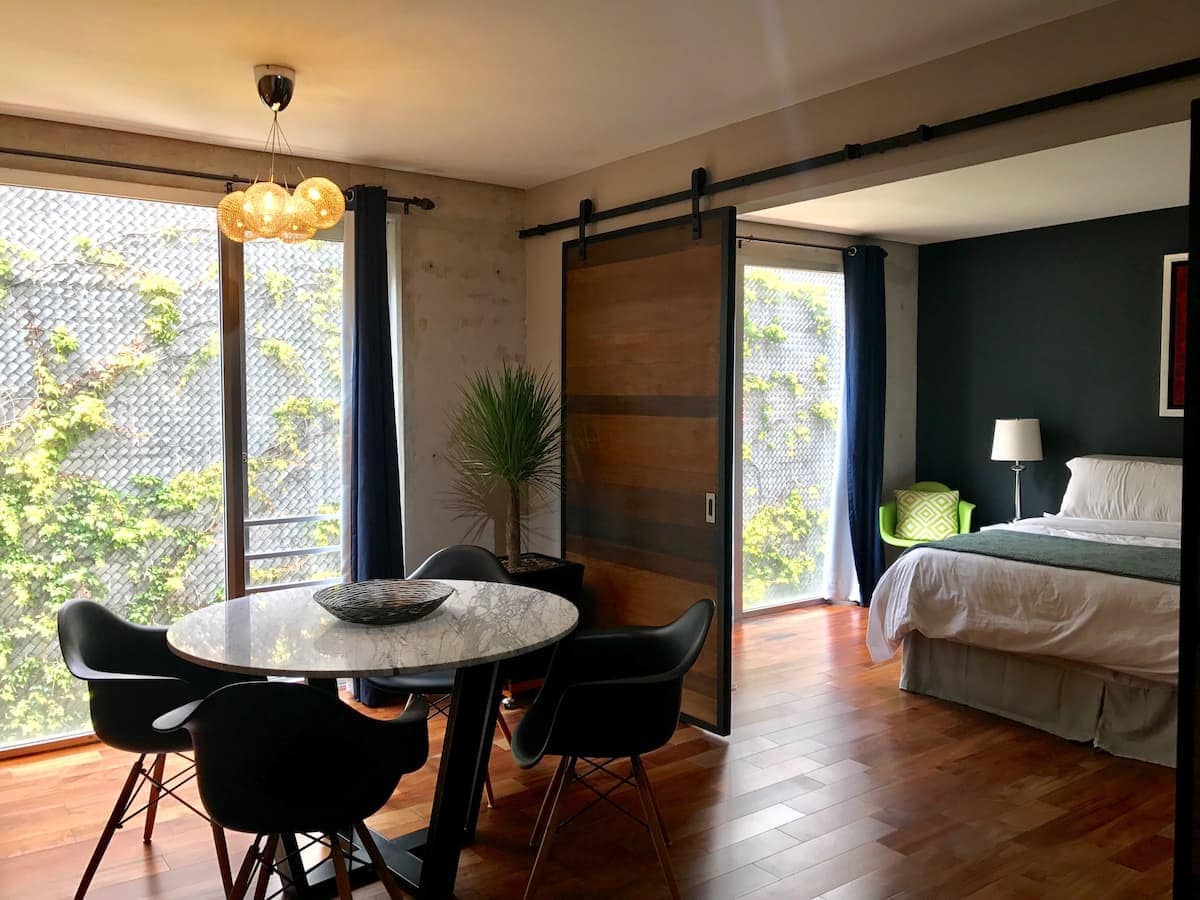 Modern Airbnb in Polanco, Mexico City
If you're travelling in a group, this contemporary flat is a superb choice. It has two bedrooms and can accommodate up to four guests.
The stylish apartment features hints of dark-toned furnishings that create a warm and cosy atmosphere. Here you'll have air-conditioning and heating as well as free parking space on the premises.
Location: Polanco
The apartment is within walking distance of major shopping centres, restaurants, and the Soumaya Museum.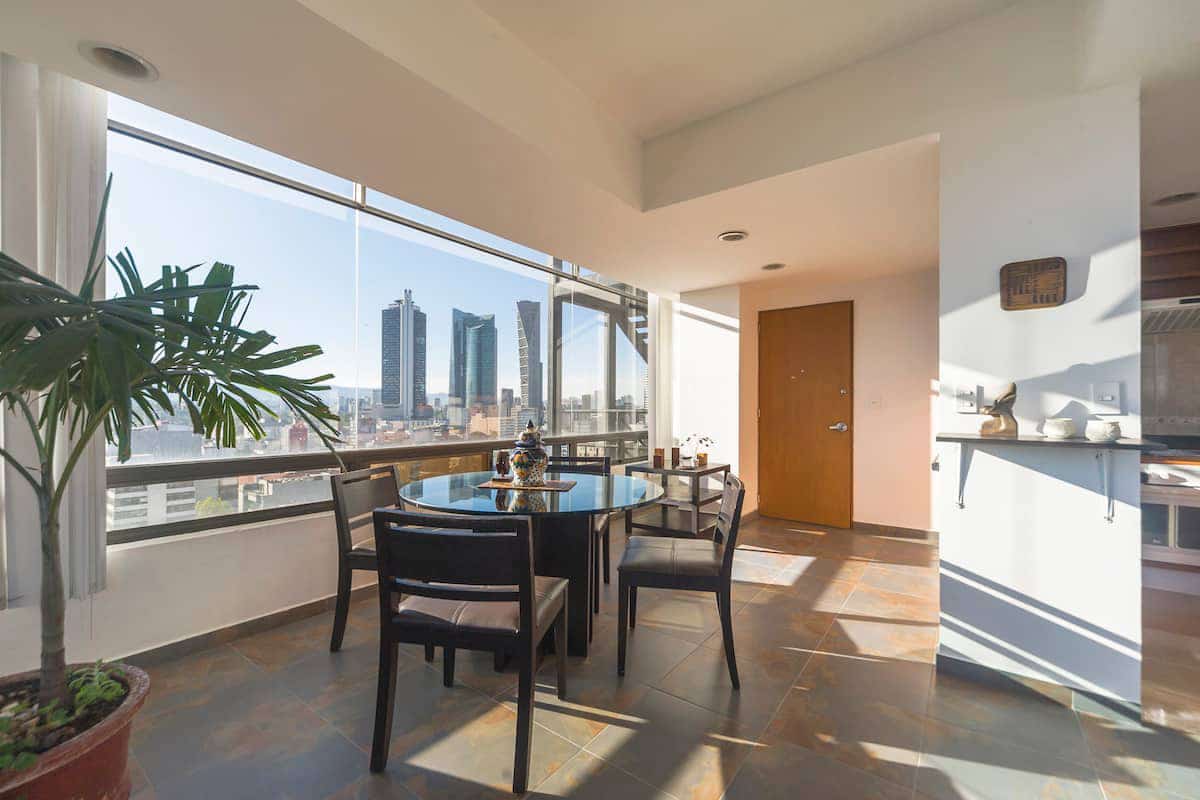 Luxury Loft with Beautiful Views
This stylish loft boasts spectacular city views. The large windows in the living area allow for plenty of natural light that brightens up the entire apartment.
This one-bedroom space features several comforts, such as Wi-Fi and kitchen essentials. You'll also have access to the shared gym on the premises.
Location: Roma Norte
At this Roma, Mexico City, Airbnb, you'll be within walking distance to numerous cafes, restaurants, shops, and public transportation. There are plenty of nearby places to visit, including the Fountain of Cybele.
Practical Tips to Consider Before Booking Your Airbnb in Mexico City (CDMX)
Consider your preferred form of transportation, parking space, and nearby public transportation.
Compare the location to your interests and sightseeing opportunities.
Consider the number of people you're travelling with – allow enough space that you're not all sitting on top of each other.
Looking for More Mexico Guides? Read These