Planning a lavish getaway to the Teardrop of India and need some guidance? Get ready to discover all the best things to do in Sri Lanka with a few handy tips along the way.
As a travel writer, I'm lucky enough to visit plenty of breathtaking destinations around the world. But Sri Lanka is one place that really surprised me. It's seriously glorious.
To call it an island paradise – with soft sand beaches and coconuts galore – doesn't quite cut it. So let me start by saying this mesmerising island is so much more than that.
A true adventure awaits, from picturesque train rides to historic tea plantations. Simply put, spending two weeks in Sri Lanka won't even begin to feel like enough.
But, where do you start? Let me share with you the very best things to do in Sri Lanka on your next trip.
Make your stay in Sri Lanka extra special by booking a room at Tri by Amaya. You deserve the royal treatment this five-star uber-luxe hotel provides.
Top 5 Things to Do in Sri Lanka
Ride the Train From Kandy to Ella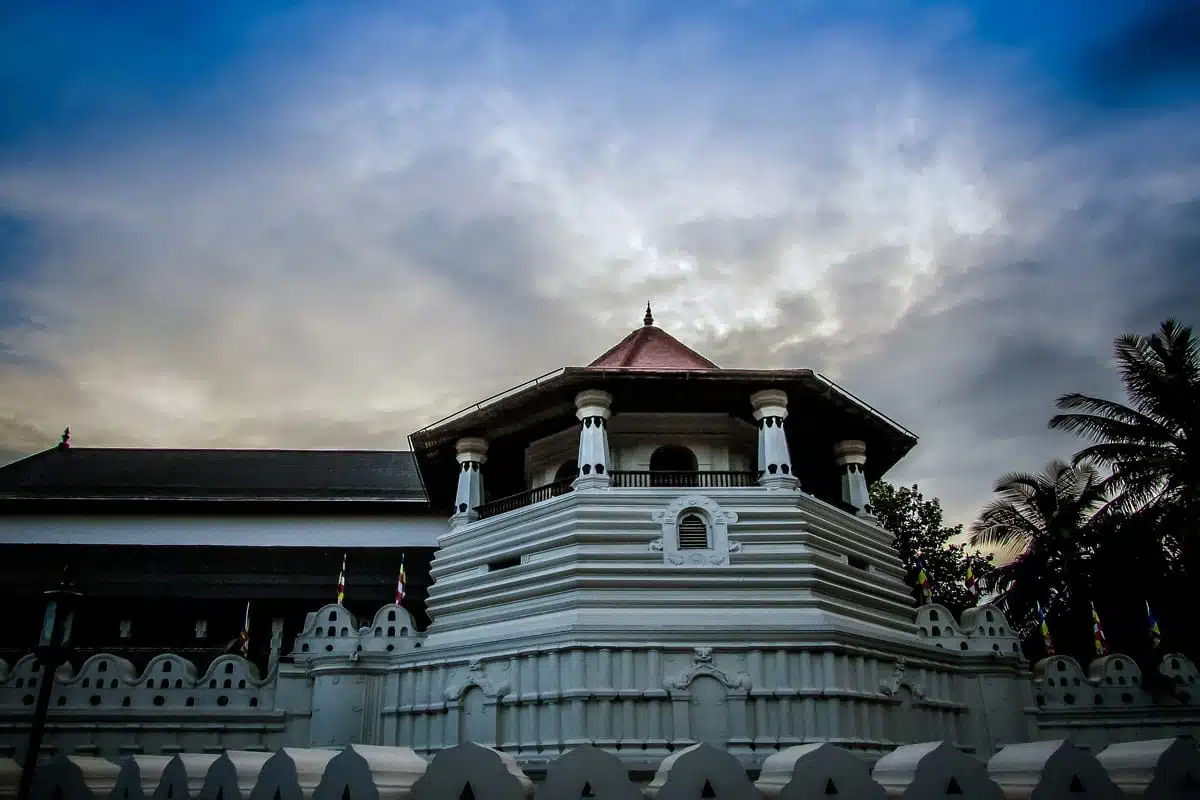 As one of the most iconic tourist attractions in Sri Lanka, there's no better way to start your journey than on the Ella Odyssey Train. This blue train starts in Colombo, but the action — by action, I mean scenery — only truly begins from Kandy.
During this 86-mile (140 km) trip, you'll bend through Haputale Mountains amongst magical wooded forests and ever-flowing waterfalls. From the majestic architecture at Kandy train station to the breathtaking views of Nine Arch Bridge, you won't run out of Instagrammable opportunities.
Top Tip: If you're travelling from Kandy to Ella, try to get a seat on the right-hand side for the best scenic views.
Climb Up Sigiriya Rock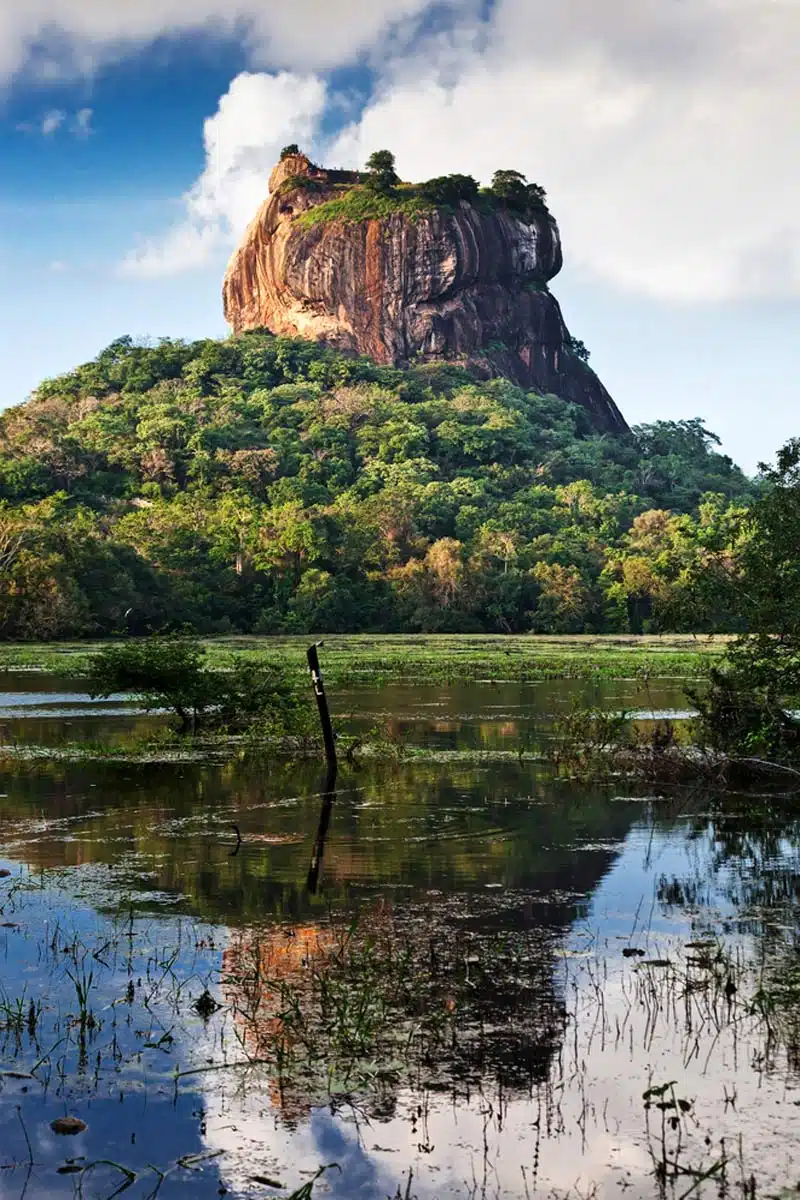 You may know this magnificent landmark by its more common name, Lion's Rock, but whatever the case, hiking up it is an absolute must. With a complex palace nestling atop a 656-foot-high (200-metre) lava plug, it's no wonder this is a UNESCO World Heritage Site.
Okay, so the forest surrounding the rock isn't a forest but rather an intricate system of reservoirs and gardens of this ancient city.
There's so much to admire, from the lion sculpture at the palace entrance to its winding corridors. In other words, you'll have a whale of a time during your two-hour hike up Sigiriya Rock.
Explore the Historic City of Kandy
As a former British colony, Sri Lanka has one of the world's most exciting blends of cultural architecture. And it's on full show in the enigmatic city of Kandy.
Wildlife is never far, thanks to the plant-rich paths of the Royal Botanical Gardens of Kandy and the tranquil waters of Bogambara Lake. But the real treat is its historic architecture, like the Sri Dalada Maligawa, with iconic golden roofs.
It also houses the legendary tooth of Buddha — yes, you heard that right, it's one of Buddha's teeth.
If you need more convincing, walk through the streets of old colonial buildings and go to the massive 88-foot-high (26-metre) Buddha Statue. Alternatively, you can enjoy all this on a Kandy highlights tour.
Take a Yoga Retreat at Santani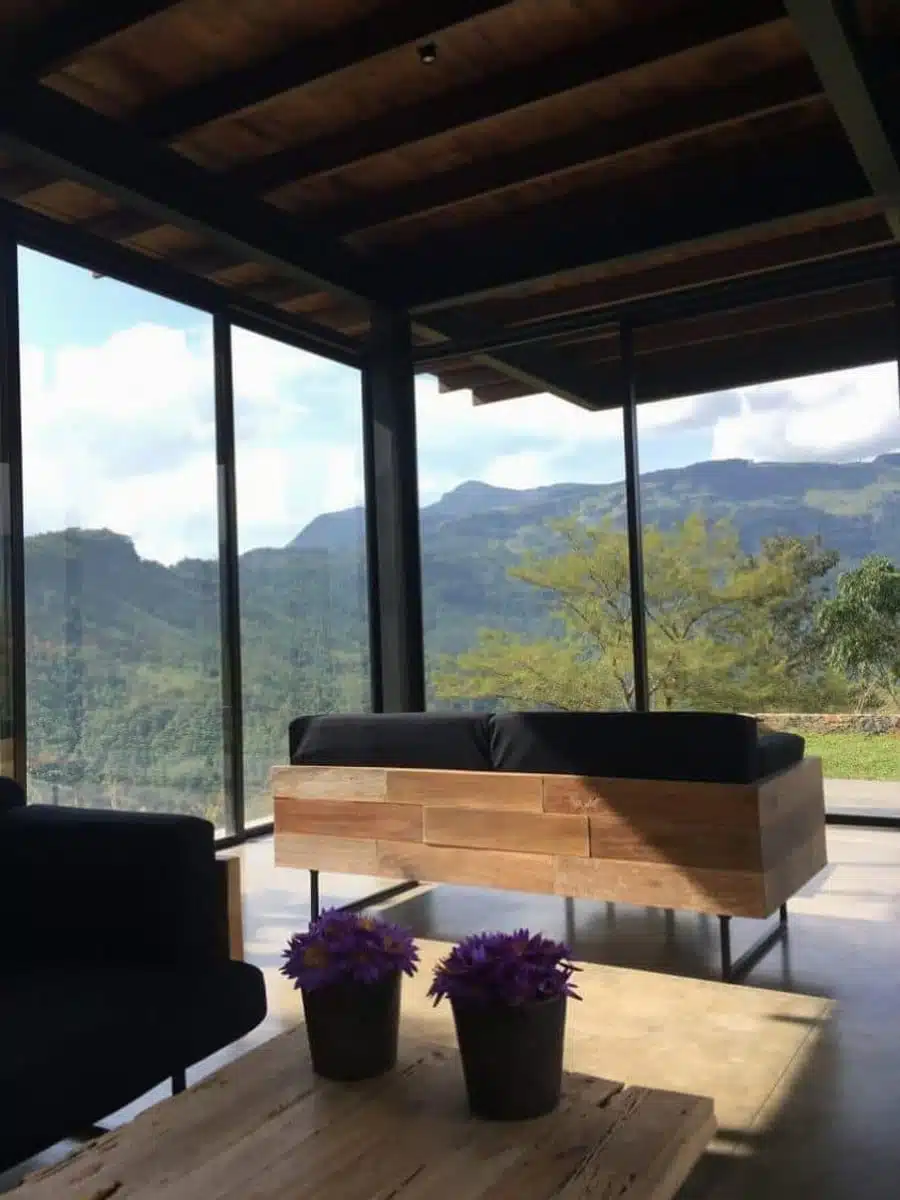 Allow your mind, body and soul to recalibrate in the misty mountains of Kandy on an epic yoga retreat. The Santani Wellness Resort considers everything and offers the best, from nourishing first-class meals to personalised yoga sessions.
If the resounding vegan and vegetarian menu doesn't sway you, the three spa treatments and massages might. But it's not only yoga and food you'll enjoy, as they provide guided nature walks throughout Santani Wellnesses' 48-acre plot.
Note: The yoga retreats last at least five nights, so plan your Sri Lanka trip accordingly.
Soak Up the Sun at Bentota Beach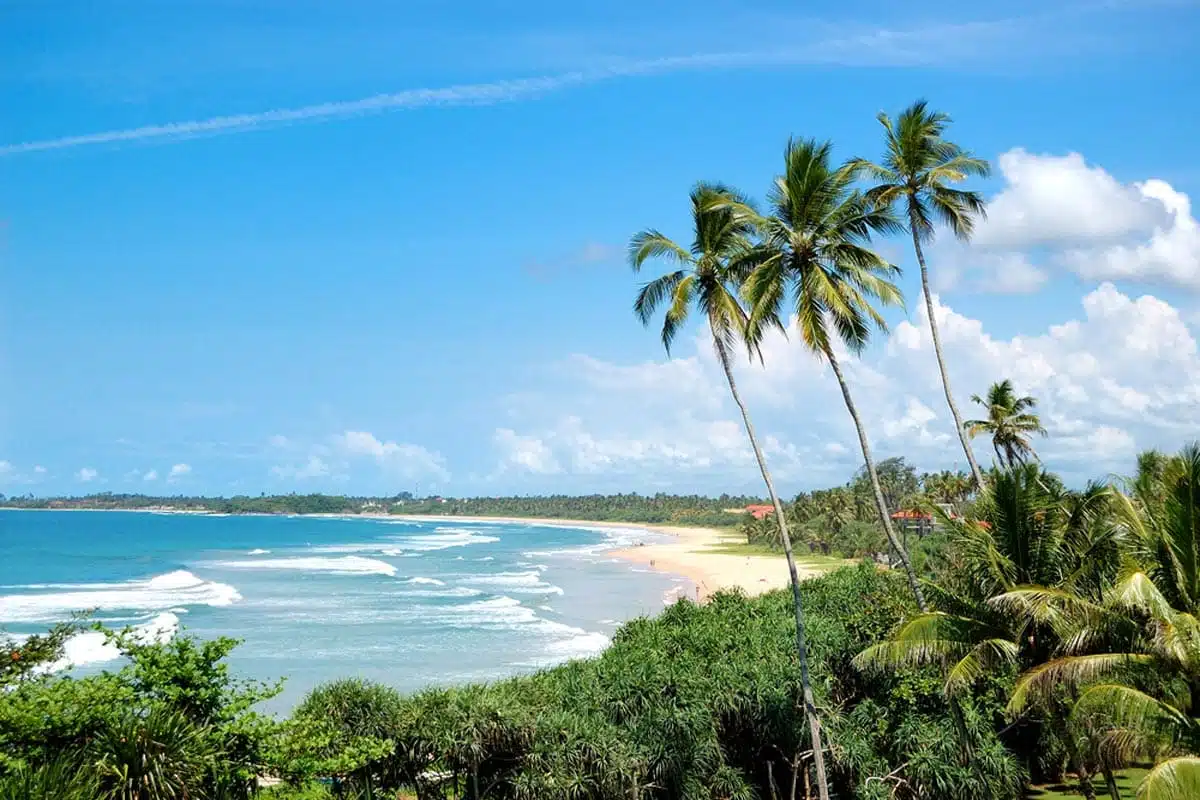 This is an island, so obviously, it'll have some stunning beaches. And there's no better place to glisten in the Asian sun than at Bentota Beach, just 40 miles (62 km) south of Colombo.
While swimming, paragliding and surfing are common pastimes at Bentota, another epic activity is to join a Mangroves river tour. You'll see everything from giant crocodiles below to the native sea monkeys that roam the trees.
The mangroves and golden beach may take centre stage, but dining at Pier 88 River Bar is essential, with their cacophony of Sri Lankan flavours.
Brilliant Things to See & Do in Sri Lanka
Explore the Tea Plantations at Nuwara Eliya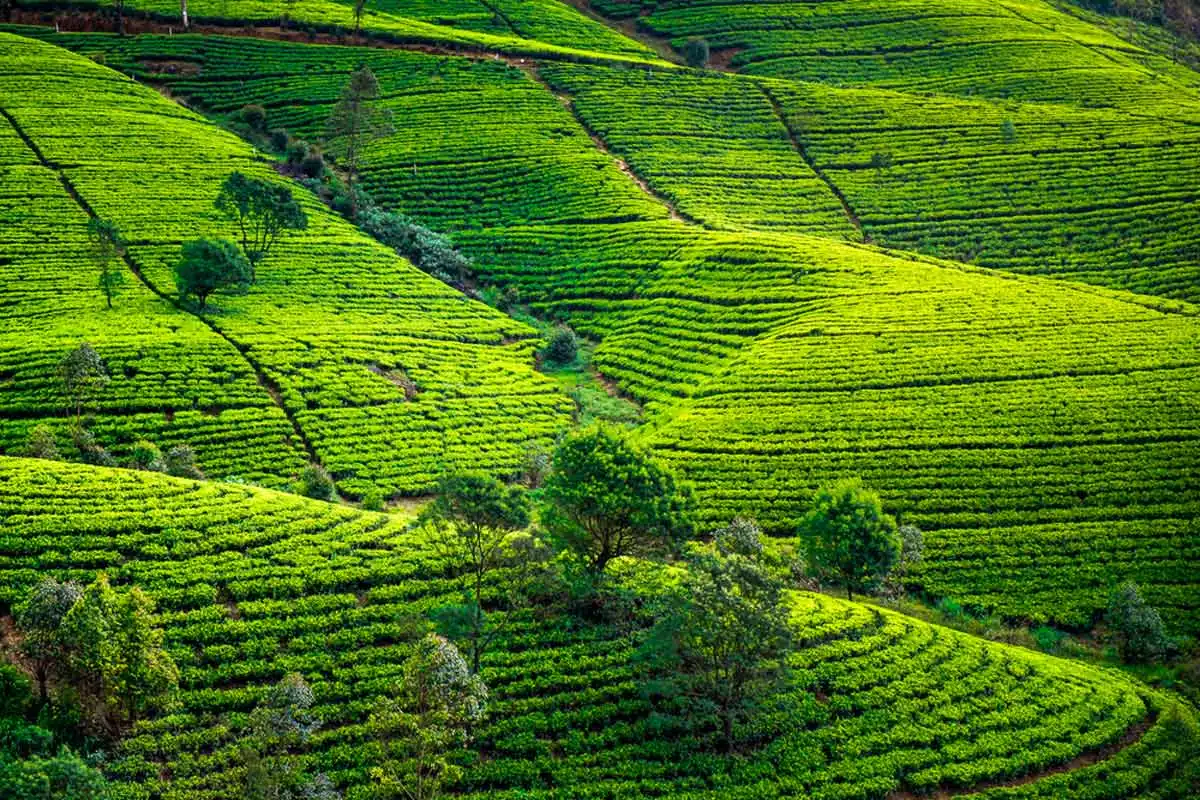 With its former name being Ceylon, taking a day to explore a tea plantation was always on the cards in Sri Lanka. Nuwara Eliya is one of the best places to admire three of the top tea estates in the Haputale Mountain region.
Radella Estate and Pedro Tea Estate are the two closest to the city centre. Each has its unique production system and stunning viewpoints of the valley below. After admiring the views and sipping some Ceylon tea at these destinations, the Blue Field tea centre awaits your keen intrigue.
Top Tip: When travelling to Blue Field, you'll pass Ramboda Falls, which is well worth a stop.
Take a Ferry to Neduntheevu Island
It may be a choppy 18-mile (30 km) ferry ride to the largest of the northern islands off the coast of Sri Lanka. But trust me when I say it's well worth the effort, thanks to its unique blend of Portuguese, English, Choia and Dutch influence.
From a thousand-year-old Great Baobab Tree to the four-foot growing rock made of coral, it certainly is a quirky island. You'll also find the ruins of old Dutch stables and remains of ancient Buddhist stupas.
And when you're admiring the wild horses running through the grassland, you can also search for a one-of-a-kind rock formation, the Giant Footprint.
Experience Whale Watching at Mirissa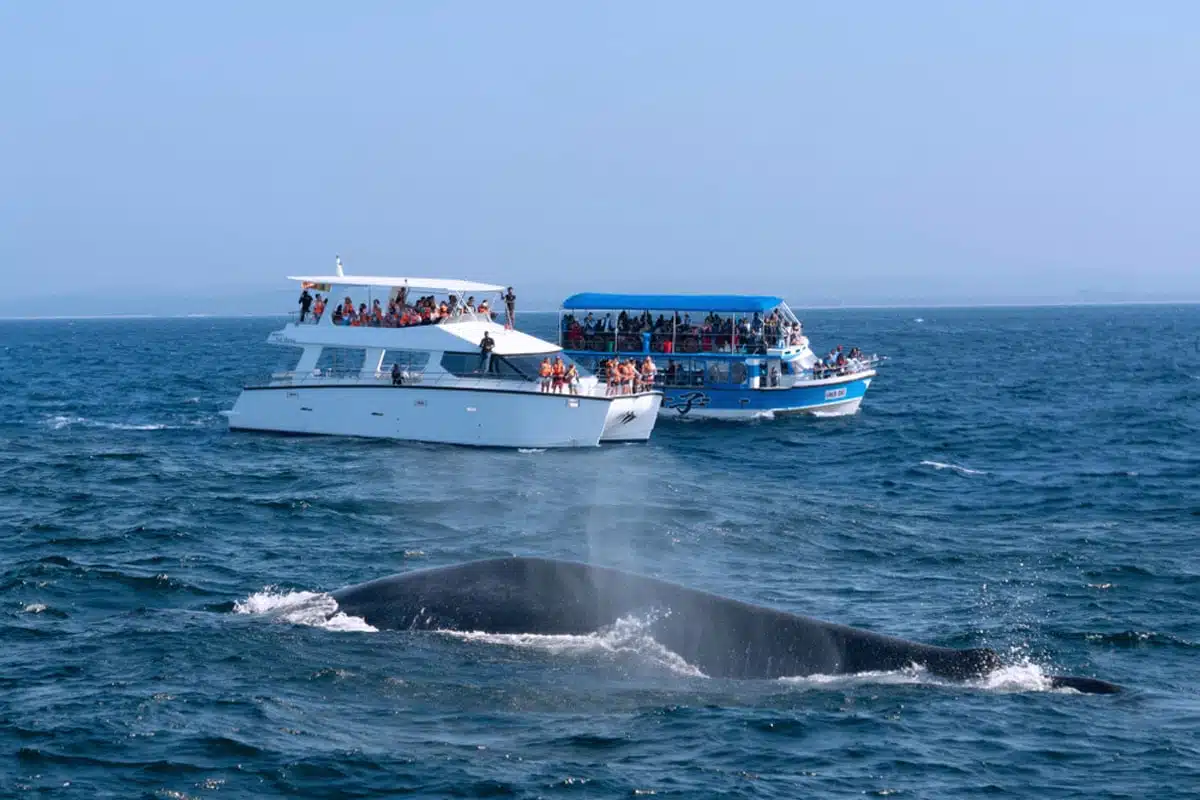 I doubt whale watching is on your mind when thinking of the top Sri Lanka things to do. But that doesn't mean it shouldn't be, as Mirissa is one of the best places to admire the endangered Blue Whale.
The waters of Mirissa quickly dip into a deep ocean, making it such a magnificent whale-watching spot. Blue Whales also use these waters as a feeding ground during their migration through the Indian Ocean.
Top Tip: If you want to see the largest animal on Earth, your best bet is to join a whale-watching tour between December and April.
Admire the Sunrise at Little Adams Peak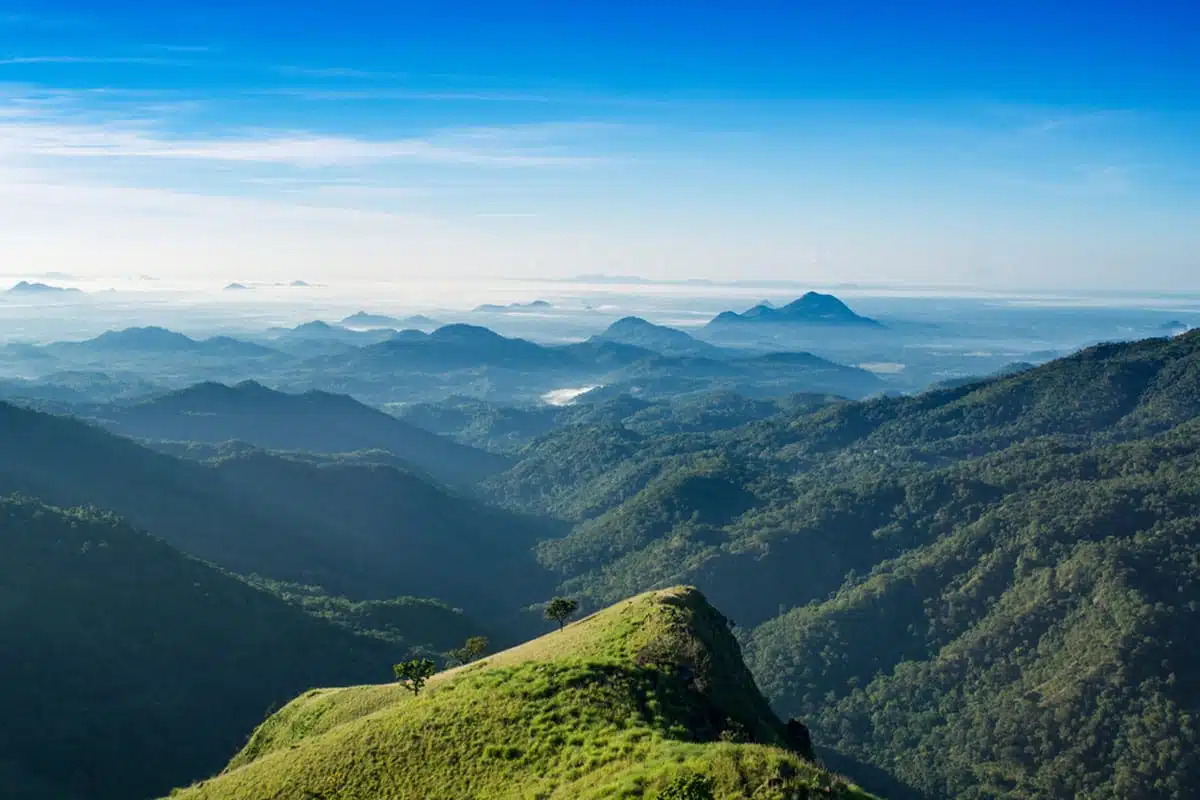 I know – nobody wants to be waking up early during their vacation, but you won't regret it when you see the views atop Little Adams Peak. With the sun rising between 5:45 am and 6:30 am (depending on the time of year), you'll want to start this hike around 3:30 am or 4 am.
It takes about two and a half hours to reach the summit, and while it's a lengthy 5.5-mile (8.8 km) trek, it's relatively easy to complete. The golden Buddha at the peak may glisten in the morning sun, but the sweeping vistas will take your breath away.
Well worth the early start, don't you think?
Go Leopard Spotting at Wilpattu National Park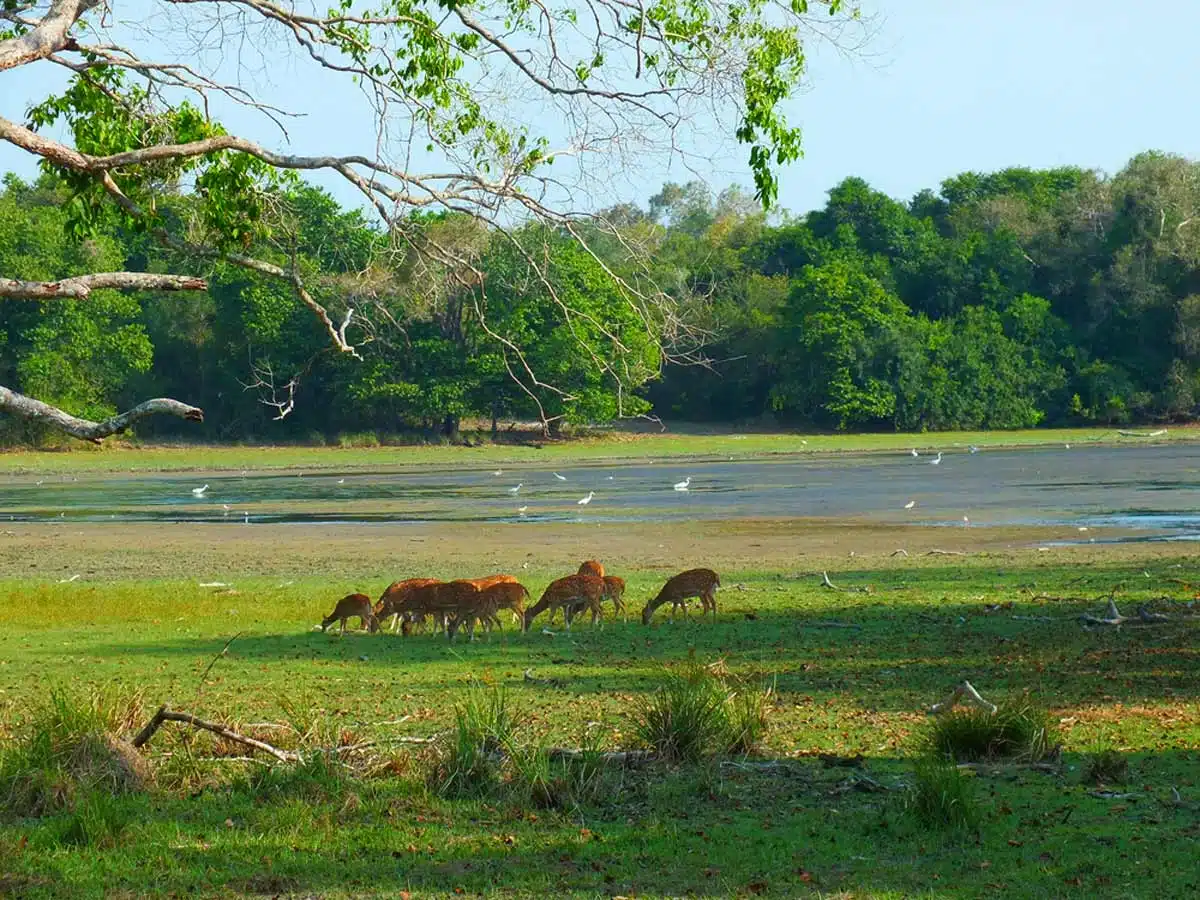 Wondering what to do in Sri Lanka? Look no further than an epic safari tour through Wilpattu Park. Elephants, barking deer and wild buffalo may be mainstays at the Villus throughout the park, but it's a predator you'll want to keep an eye out for.
With less than a thousand left, the Sri Lankan leopard is a magnificent creature that's not always that easy to spot (get it?). While these large felines are dwindling in Sri Lanka, the Wilpattu National Park still has a substantial population, just below 400.
Explore the City of Galle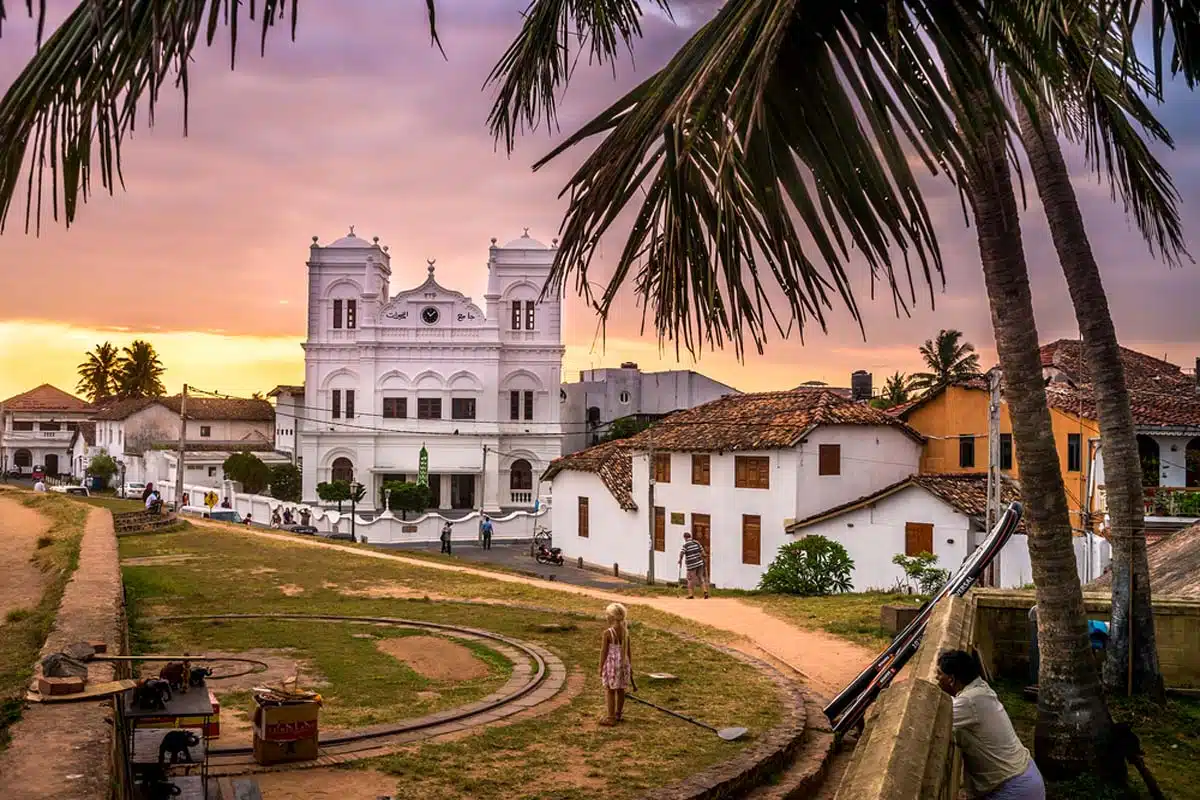 Of all the places to visit in Sri Lanka, Galle is a must, thanks to its unique blend of Asian traditions and European architecture.
Learn about the Dutch and Portuguese influence on the region at the 16th-century Galle Fort. It dominates the city, with its towering white walls and distinct clock tower. While European architecture is everywhere, it's worth experiencing a truly Sri Lankan shopping spree at Pedlar Street.
You may think the day is over. But exploring Galle Fort isn't complete until you've taken some Insta-worthy photos at the white lighthouse and a dip in the sea at Anatuwa Beach.
Hike to the Top of Pidurangala Rock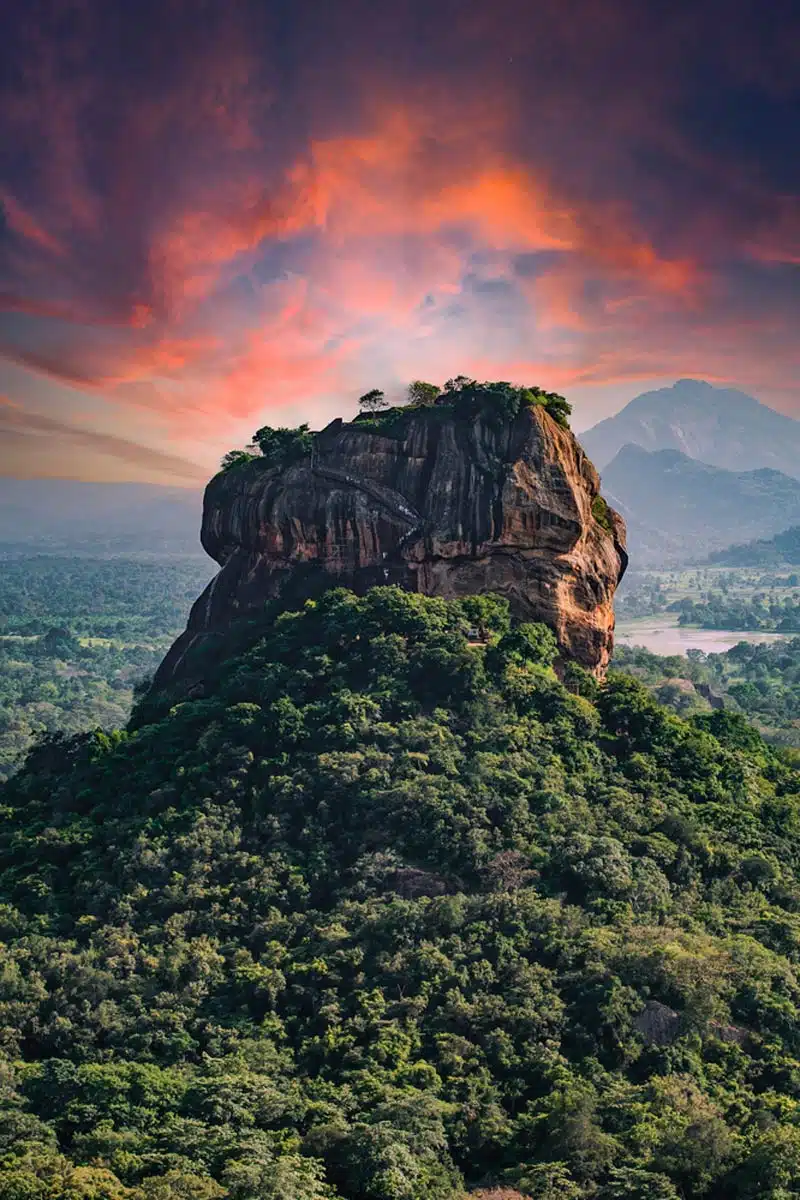 Of the Sri Lanka landmarks that people often overlook, don't miss the Buddhist temple at Pidurangala. This 40-minute hike to the summit is much easier than Sigiriya, and its views are also second to none.
It's a slow and steady trek up a jungle-like trail. And, I'll warn you, it may not seem like you'll have stunning views at the top but just wait…
At the summit, you can bask in 360-degree views of the Hatupale Mountains, with Sigiriya resting to the south.
Top Tip: This is an excellent hike at sunset, and remember to visit the 40-foot Buddhist sculpture at Pidurangala Temple near the start of the trek.
Discover the Stunning Temples of Colombo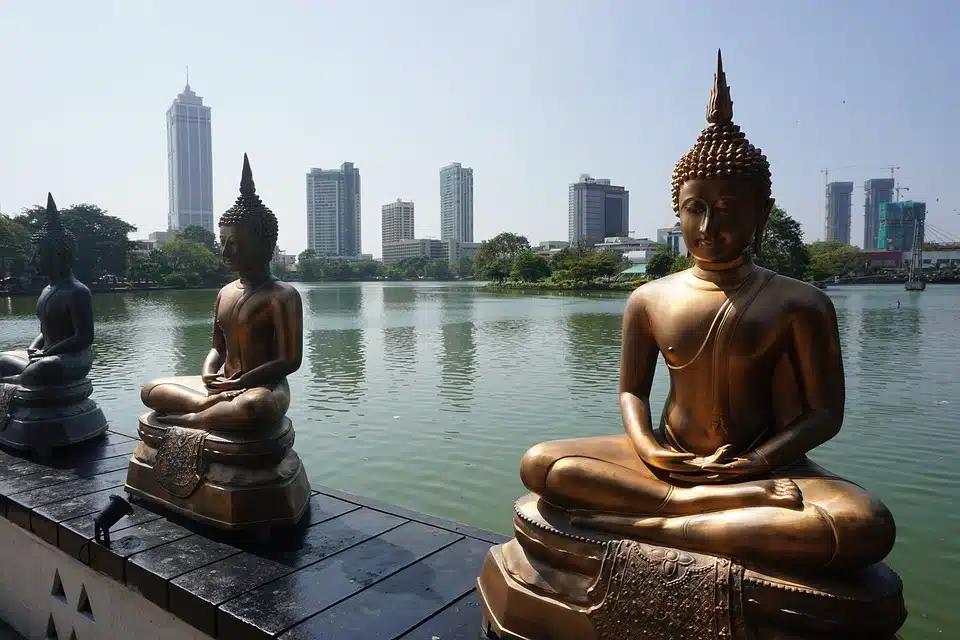 It's no surprise that Colombo is one of the best places to visit in Sri Lanka for its immaculate temples. You have the rub of the green, with several famous temples that will leave you both perplexed and wanting more.
Explore hundreds of bodhisattva statues at Gangaramaya Temple or the intricate and colourful facade of New Karithesan Kovil, made for the god of war, Murugan. What about venturing to the water temple Gangarama Seema Malakaya in the centre of Beira Lake?
No matter which you decide to visit (my advice? See them all) these glorious temples will give you a true essence of Colombo that you'll never forget.
Top Tip: Book a guided tour of Colombo's temples to see them in all their glory.
Unique Things to See & Do in Sri Lanka: Hidden Gems That Are Off the Beaten Track
Enjoy the Hidden Charms of Jaffna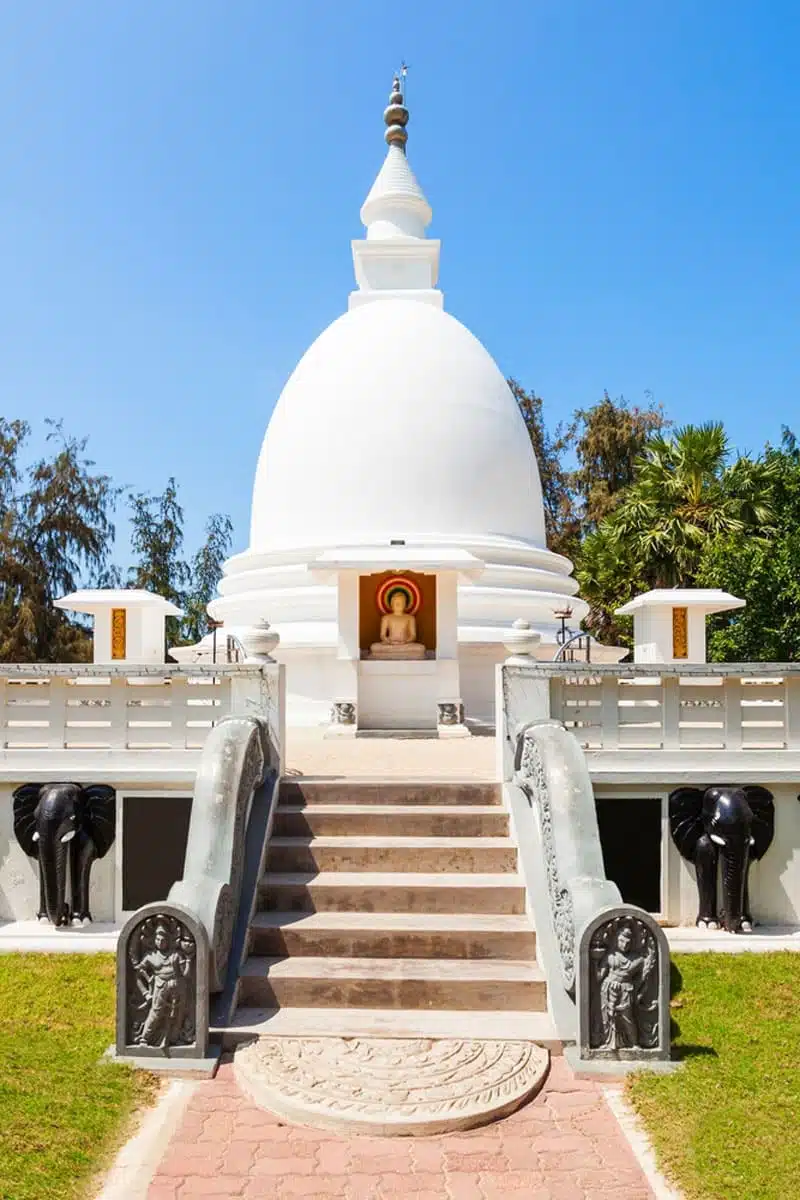 For a Sri Lanka tourist attraction off the beaten track, look no further than the northernmost town of Jaffna. Its most notable feature is its star-shaped fort from the 17th century, while Nallur Kandaswamy is a massive temple that'll pique your interest.
It may sound too good to be true, but there's also the Nilavarai Well — or Bottomless Well — which is notorious for always having water, even in draughts. And as it was the capital of the Tamil Kingdom until European colonisation, it's the perfect place to take in this ancient culture.
Admire Ancient Architecture at Anuradhapura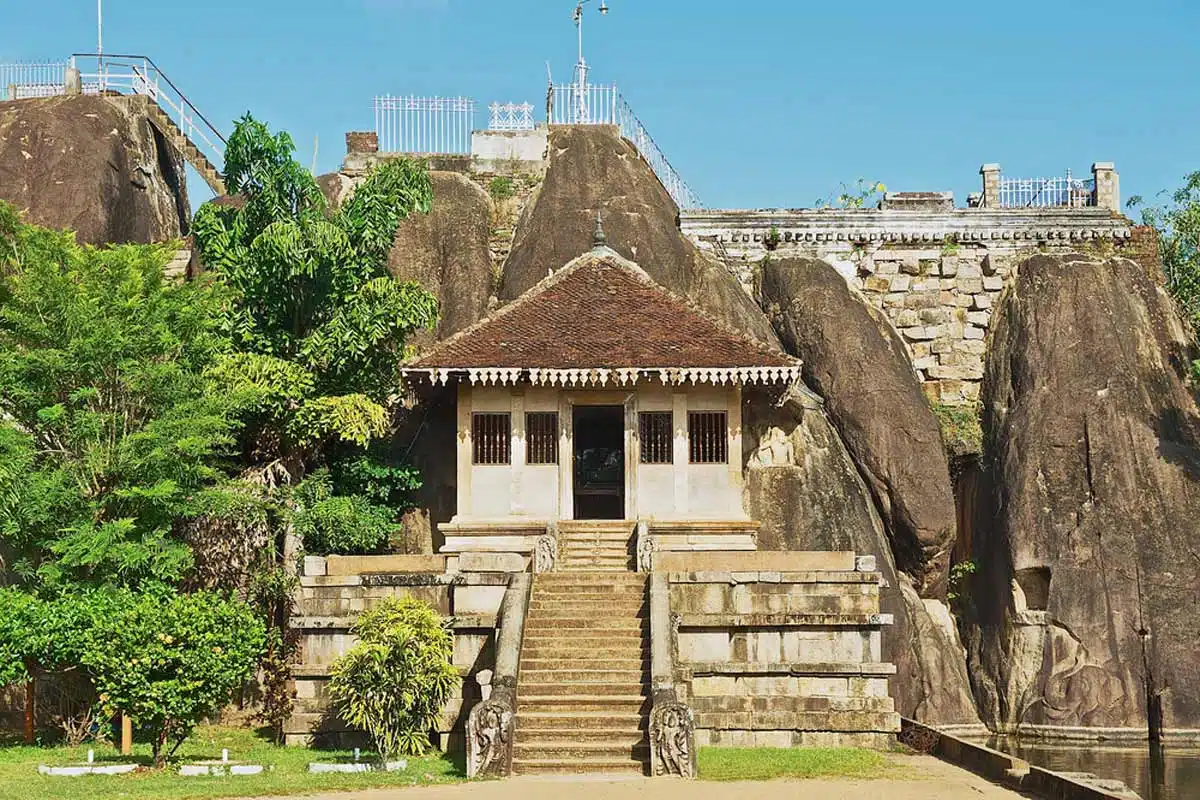 Wondering what to see in Sri Lanka? Wander no more, as the ancient capital of Sri Lanka is an architectural goldmine that you need to explore.
Anuradhapura's most notable architectural feat is the gigantic round dagobas (Buddhist shrines). The ancient city made from sun-dried bricks may still stand, but it's easy to forget these buildings have stood tall since the fifth-century BC.
There's more than meets the eye, so joining an archaeological Tuk-Tuk tour is also a great way to explore the ancient city. Not to mention that it's ridiculously fun zipping around on them.
Discover Diversity at Bundala National Park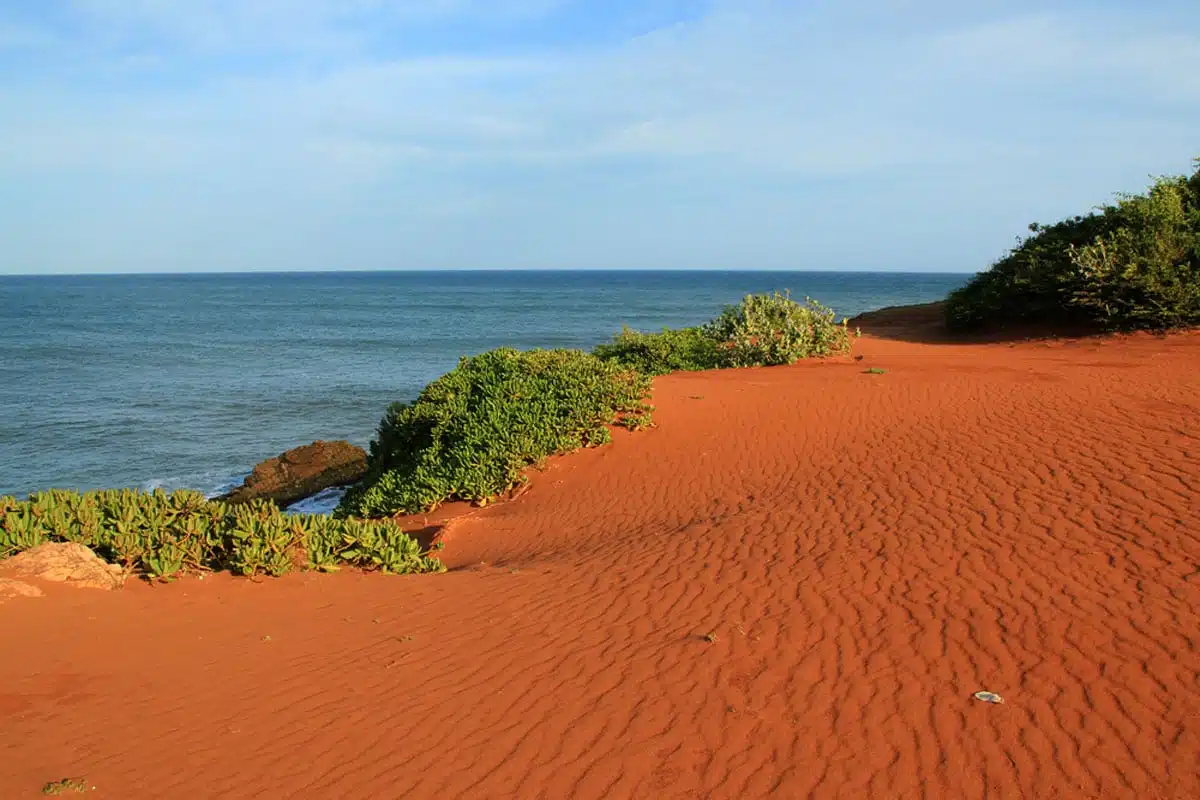 Bundala National Park will tweet you a beautiful tune with 197 unique songbird species to admire. While people worldwide hoard towards this iconic park for the migratory greater flamingos, there's more to see.
From the orange-breasted green pigeon to the blue-faced malkoha, there's no shortage of stunning birdlife at the park's swampy marshes and scenic lagoons. And for the best chance to spot these magnificent chirpers, how about joining a morning or evening safari?
Feast on Sri Lankan Delicacies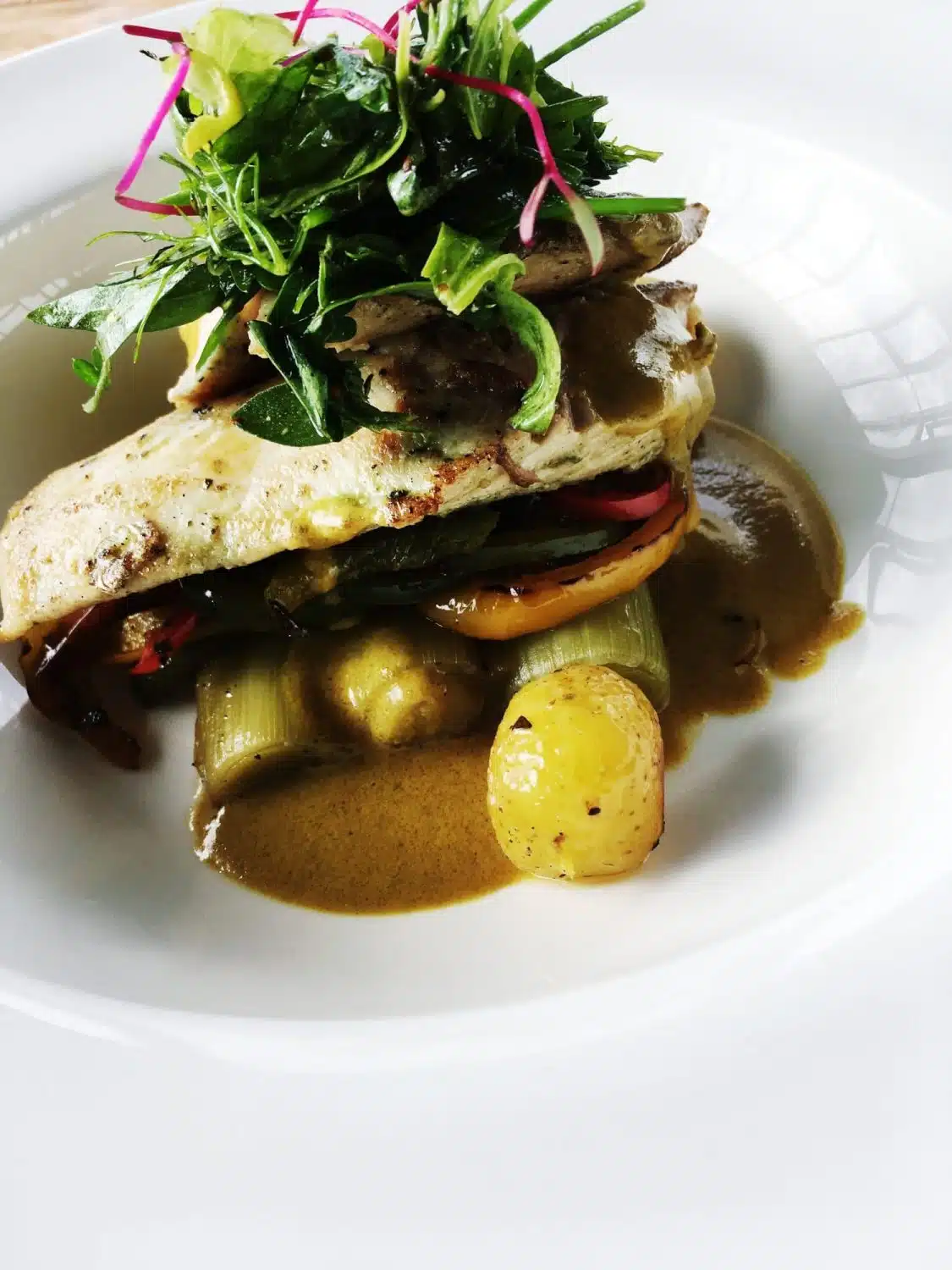 As an island destination, Sri Lanka has some of the best seafood you'll ever tuck into. But don't just take my word for it, here are a couple of dishes you need to try:
Fish Ambul Thiyal: You may see it on the menu as sour fish curry. This dish uses the best spices on the island to turn a firm fish into a falling-off-the-bone delicacy.
Kottu: You could call this a Sri Lankan-style burger, with its most distinctive feature being the godamba roti.
Gotu Kola Sambol: It's a unique blend of deep-fried brinjals with a caramelised coating of sweet spices.
Witness the World's Largest Wild Asian Elephant Gathering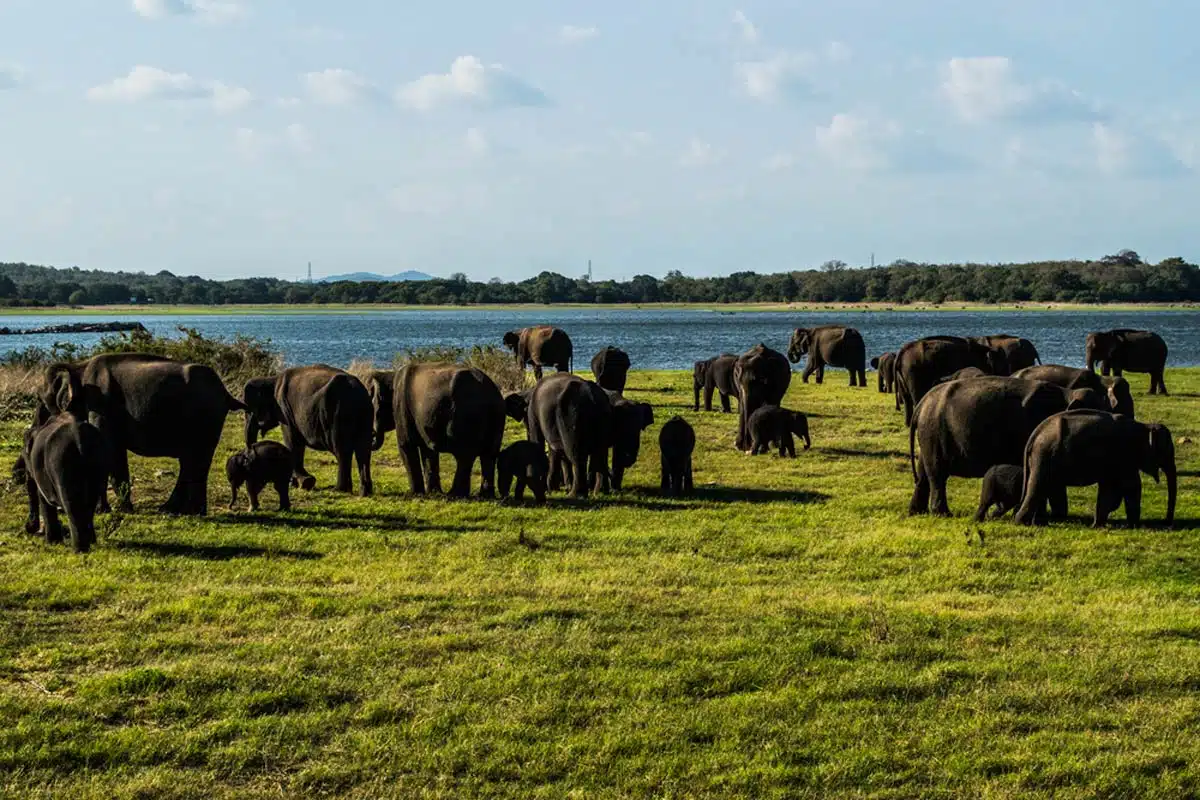 For a first-class ticket to the gathering of the giants, take a safari tour of Minneriya from July to September. Over 300 of Asia's largest meet up for a part of epic proportions at the man-made Minneriya Lake.
You will never see more Asian elephants in one place than at this magical watering ground in Sri Lanka.
Find Bliss at Arugam Bay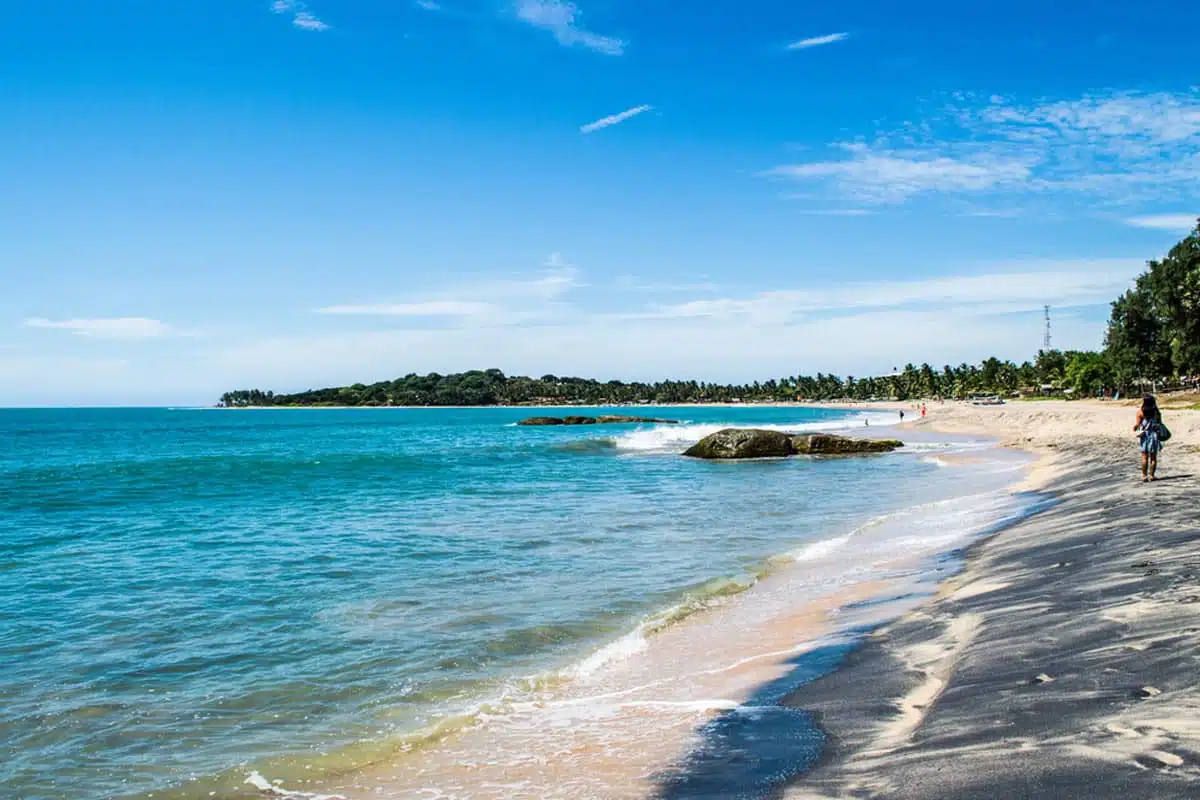 For a secluded surf-town vibe with a colourful display of Sri Lankan life, head to the moon-shaped beach of Arugam Bay. It's possibly the best surf spot on the island and has plenty of history, too, like at the stunning white temple of Muhudu Maha Viharaya.
You're in for a memorable stay when you pair this with the stunning views at Elephant Rock and charming locals that serve up some cracking food.
Spend Some Time at the Dambulla Cave Temple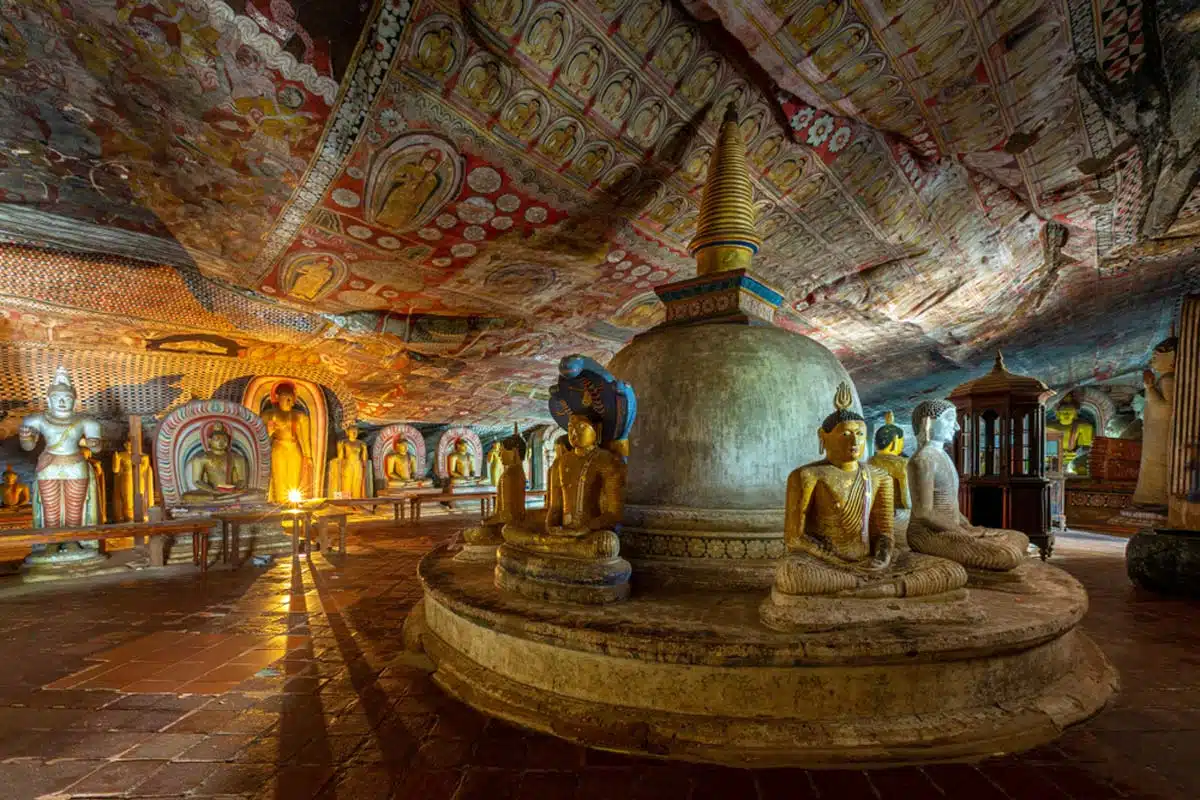 One of the many cool things to do in Sri Lanka is to pop up to the Dambulla Cave Temple. You'll get a full scope of the Buddhist faith, ranging from rock paintings in the second century BC to intricate sculptures from the 18th century.
It's also the most extensive cave temple in Sri Lanka, so you can easily spend hours exploring every nook and cranny during your day trip to Dambulla.
Things to do in Sri Lanka: Practical Tips for Your Trip
Where Should I Stay in Sri Lanka?
Tri By Amaya (Mid-Range)
For stunning views of Koggala Lake and the perfect blend of tradition with modern comforts, stay at the Tri Hotel. Simply put, you'll get that celebrity treatment at this all-inclusive luxury resort and spa.
Dream Cliff Mountain Resort (Luxury)
How about making your Haputale experience ultra luxurious by staying at Dream Cliff? This is a stunning five-star resort close to iconic spots, such as Ella, Nuwara Eliya's tea gardens and more.
Recommended Tours in Sri Lanka
Things to do in Sri Lanka: Map
Read More Sri Lanka Travel Guides
Love This? Save and Share on Pinterest!