Santani Wellness Resort in Sri Lanka is one of the country's newest luxury hotels. It's been making waves in the world of luxury travel since its opening in September 2016, thanks to its combination of a world-class spa, delicious cuisine and a beautiful setting. The perfect Sri Lanka spa retreat.
When I started researching my recent trip to Sri Lanka, there was one place I knew that I had to visit on my itinerary: Santani Wellness Resort.
Santani, Sri Lanka is fast becoming one of the country's most talked about (not to mention exclusive) destinations and I wanted to know why.
Looking for more Sri Lanka travel inspiration? Check out these handy guides.
Santani Sri Lanka Review
Sri Lanka's Luxury Wellness Resort
The concept isn't a new one – we've seen so many wellness resorts billing themselves as luxury destinations (and many of them are).
What sets Santani apart from its competitors is its dual focus on the luxury and wellness aspects.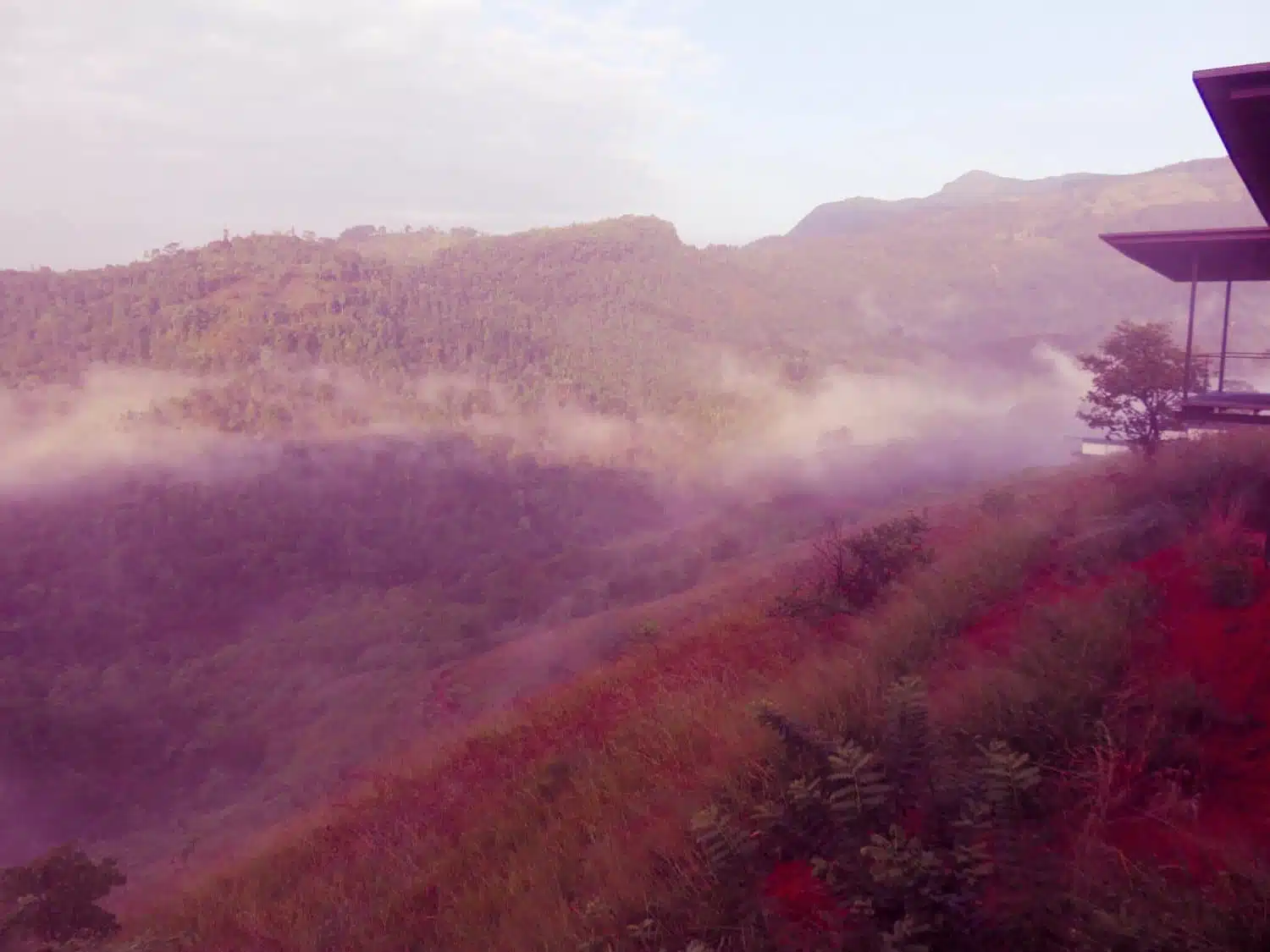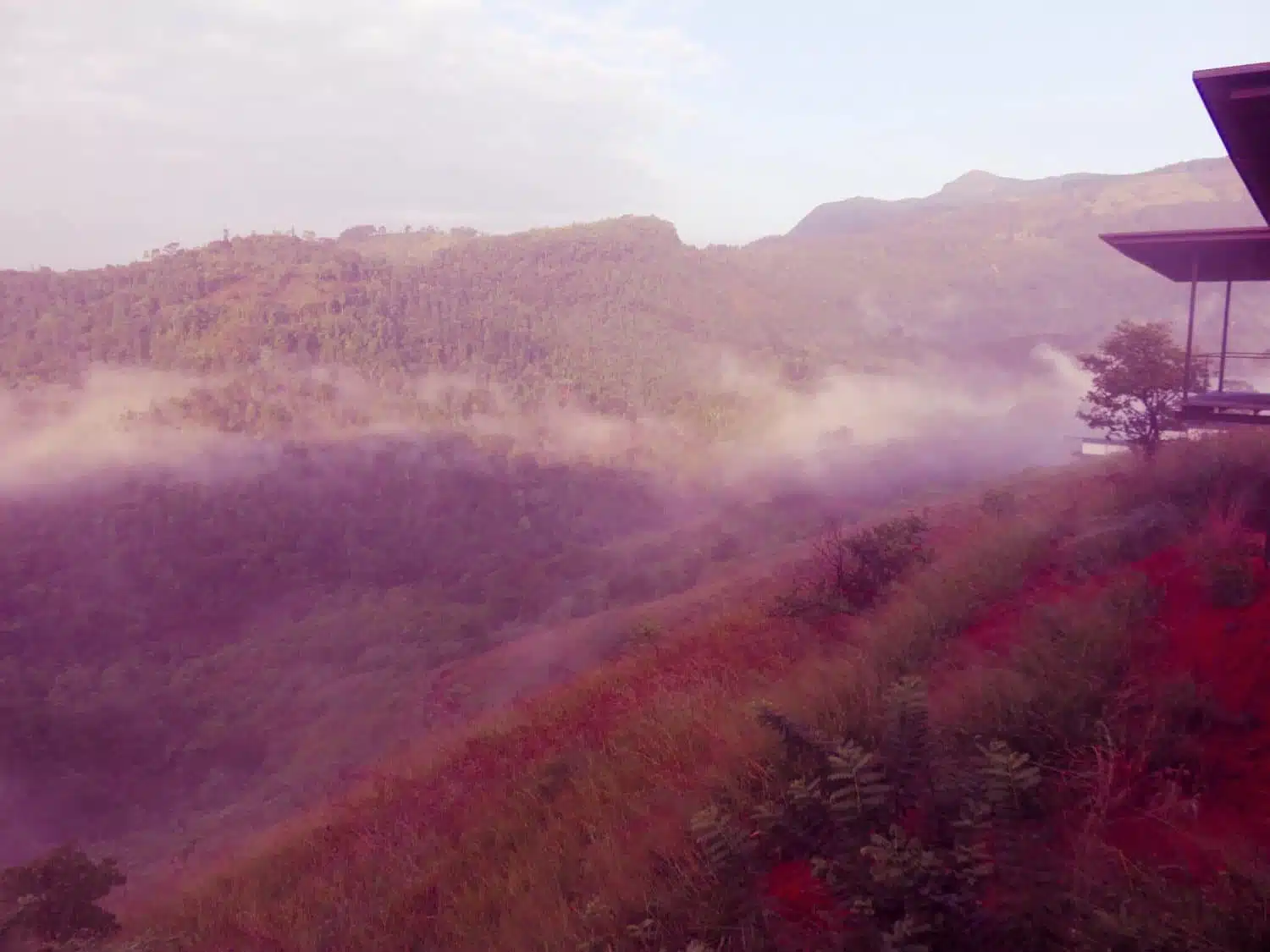 But what exactly is a wellness resort?
If you'd been answering this question fifteen to twenty years ago, you could be forgiven if your answer mainly focused on things like strict detox diets (grapefruit anyone?), heavy exercise regimes and a few colonic irrigations.
Today, we've moved past that, but there's still the lingering focus on "overhauling" your body during the course of your stay.
Santani instead focuses on what they describe as "Wellness 2.0".
Wellness 2.0 is based on the idea that a wellness retreat should be centred on catering to each individual. They focus on tailoring an experience to promote wellness in a comfortable and realistic way.
There are many wellness resorts in Sri Lanka, but it's rare to find one taking such a holistic approach.
Managing director and founder of Santani, Vickum Nawagamuwage, describes Wellness 2.0 as "personalised and sustainable wellness".
A trip to Santani is is not just about detoxing and physical health. It also concentrates on the overall well-being and goals of each particular person.
Read next: The Ultimate Travel Bucket List
Sustainable Design
Sounds good? Wait until you see the location.
Santani is built in a former tea estate in the hill country near Sri Lanka's cultural capital, Kandy.
The minimalist design of the hotel serves to emphasise the lush greenery and tropical surrounds of the hotel's 48-acre location.
The hotel itself comprises of sixteen villas, a three-storey spa carved into the hillside, and the main building with the dining and social spaces.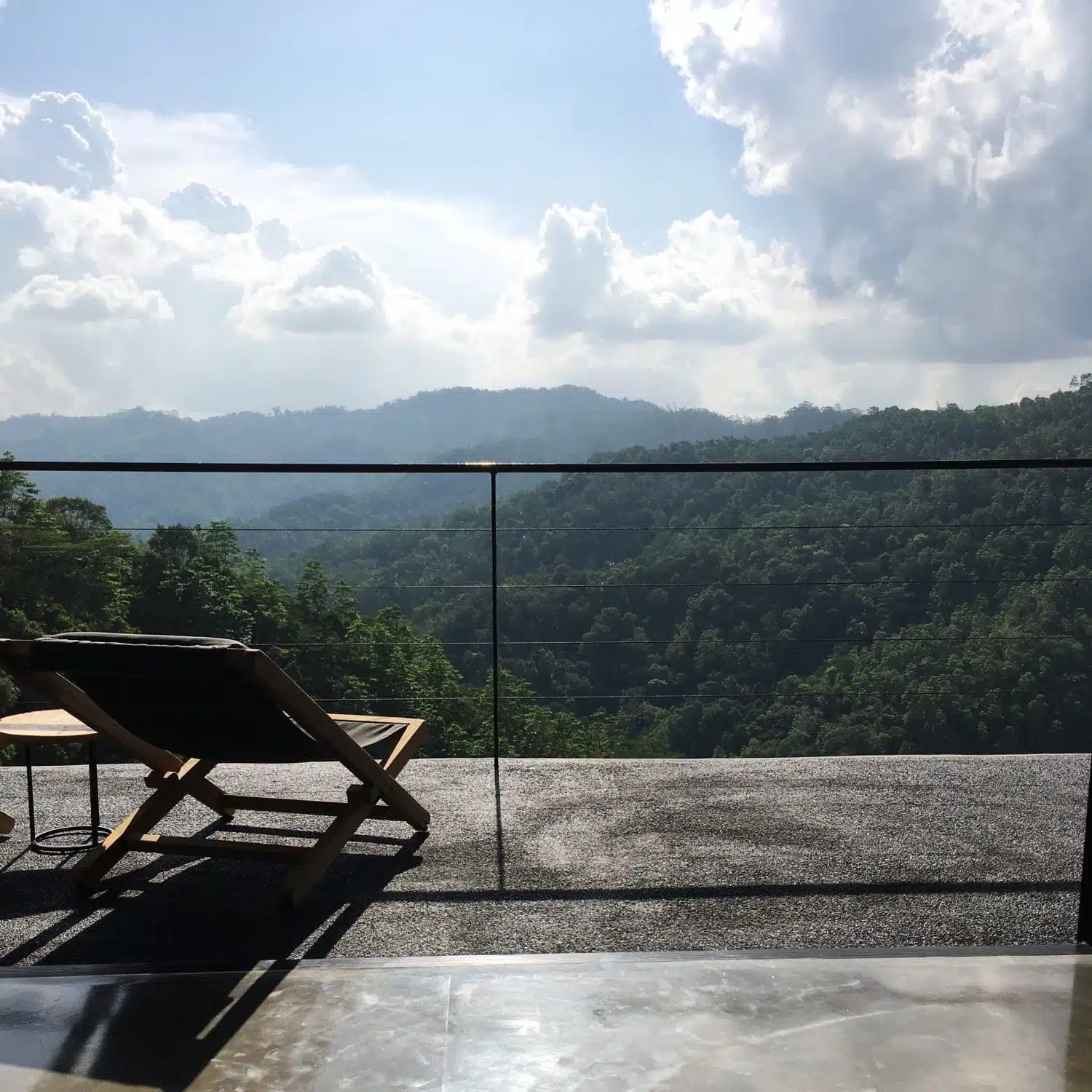 The standard Santani room is an exercise in minimalist luxe. I loved the polished concrete floors and understated furnishings.
The hotel has been specifically designed to maximise its sustainability. This has largely been achieved through minimising the large carbon footprint that's often associated with hotel properties.
Yes, its hillside location is beautiful (to the point where I could not stop taking pictures for the whole of my time there). It was also strategically chosen for the temperate cool breezes that keep Santani naturally cool, without the use of air conditioning.
The buildings were then designed to maximise air circulation and keep guests comfortable while also keeping true to the focus on sustainability.
Rooms and Accommodation
Santani means harmony in Sanskrit: this is illustrated in its contemporary and minimalist design. Think immaculate concrete floors and reclaimed wood panelling.
There's nothing to distract you from soaking up the views outside your window.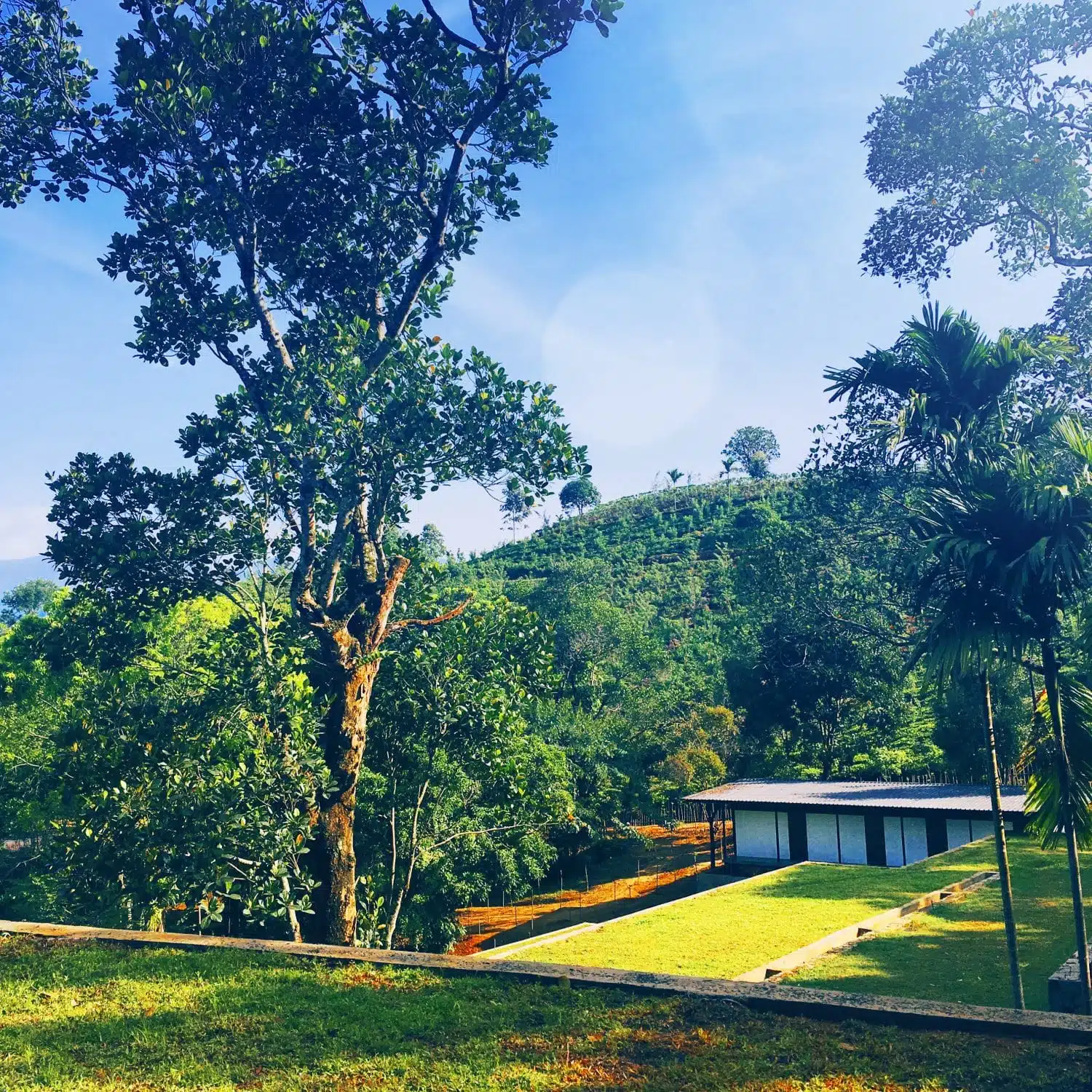 Each villa boasts floor-to-ceiling windows, with patio doors opening to its own private balcony. Check out the stunning views of the valley.
As you'd expect, the beds are incredibly comfortable. Sliding in between the crisp, white linen at the end of the day is a real delight.
Early mornings are simply a case of waking up, walking out to the balcony and watching as the sun rises over the valley.
Spa Retreat
The hotel spa is one of the reasons that Santani is known as one of the leading wellness resorts in Sri Lanka.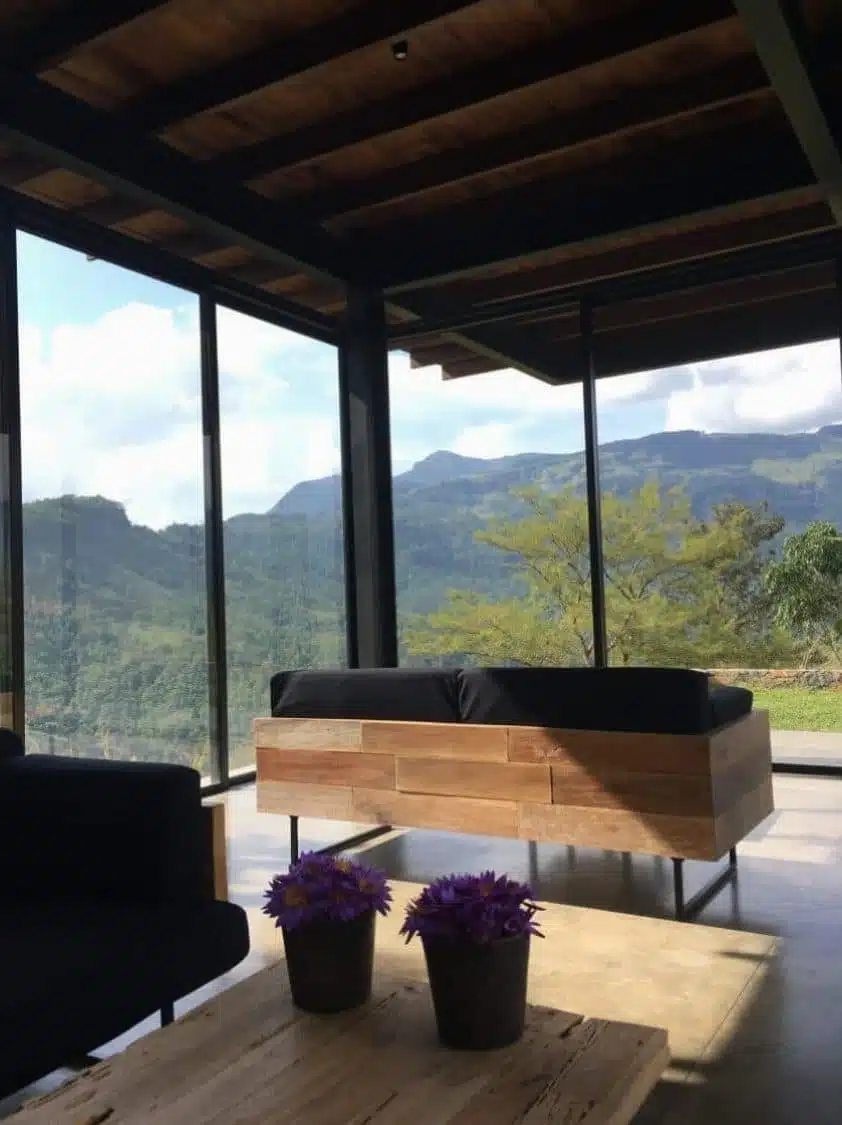 The spa is built underground and features open-ended treatment rooms. As there's no artificial music, your treatments are accompanied by the quiet chorus of the natural surroundings.
Santani's spa has an extensive spa menu (more on that anon). As much thought has been given to the facilities as to the treatments themselves. It houses Sri Lanka's first salt-water hydrotherapy pool, an open-air yoga shala, sauna, steam room and relaxation area.
I spent many an early evening in the hydrotherapy pool watching the dusk descend over the grounds. Dusk was accompanied by the sounds of the water lapping against the pool's edge and the insects chirping into life.
It's not often that you really do get to escape from it all and spend time doing nothing and when you do, you really value them.
For Nawagamuwage, luxury is as much about rare things in life as it is about expensive goods. Santani is a luxury destination, not just because it offers a high-end experience but because it allows guests to really escape from it all.
The spa menu contains a large number of ayurvedic therapies, all of which take place in a dedicated treatment room with an ayurvedic bed. Alternatively, you can take your pick from a wide range of other therapies including Swedish massages, reflexology and cleansing wraps.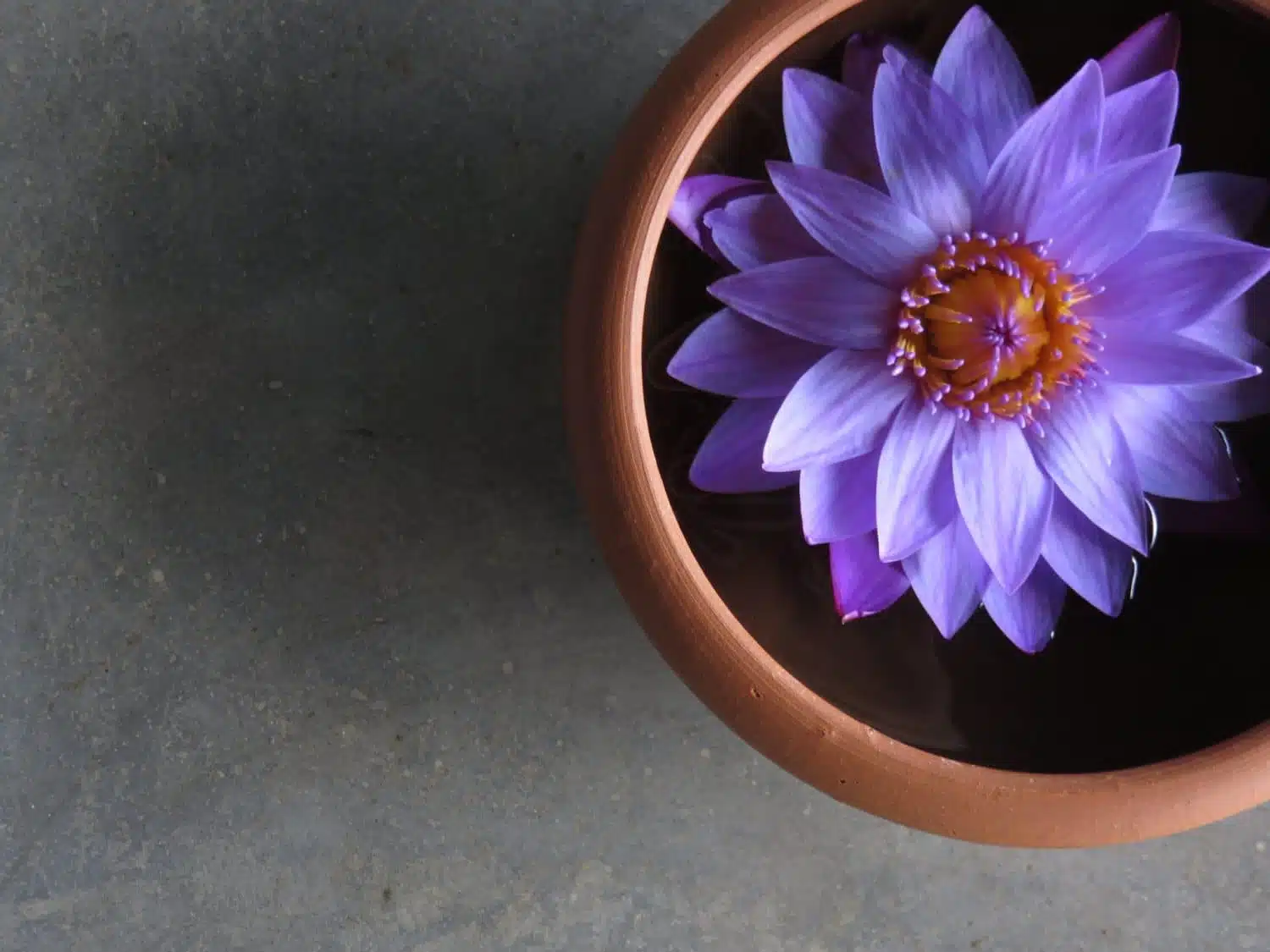 Guests have a consultation with the Spa Manager, Dr. Sreekanth R. Nair both prior to their stay and on arrival at Santani. This allows them to discuss what they want to achieve and to allow Santani to help them choose the best program of treatments.
It's a unique approach for a wellbeing resort in Sri Lanka and one that means guests are getting the absolute maximum value from their stay.
Fine Dining and Healthy Eating at Santani
Head Chef Wajira Gamage oversees the kitchens for which Santani is becoming increasingly famed.
Santani bill themselves as the first wellness resort in Sri Lanka to truly offer a fine dining experience. After my stay, I may just have to agree with them.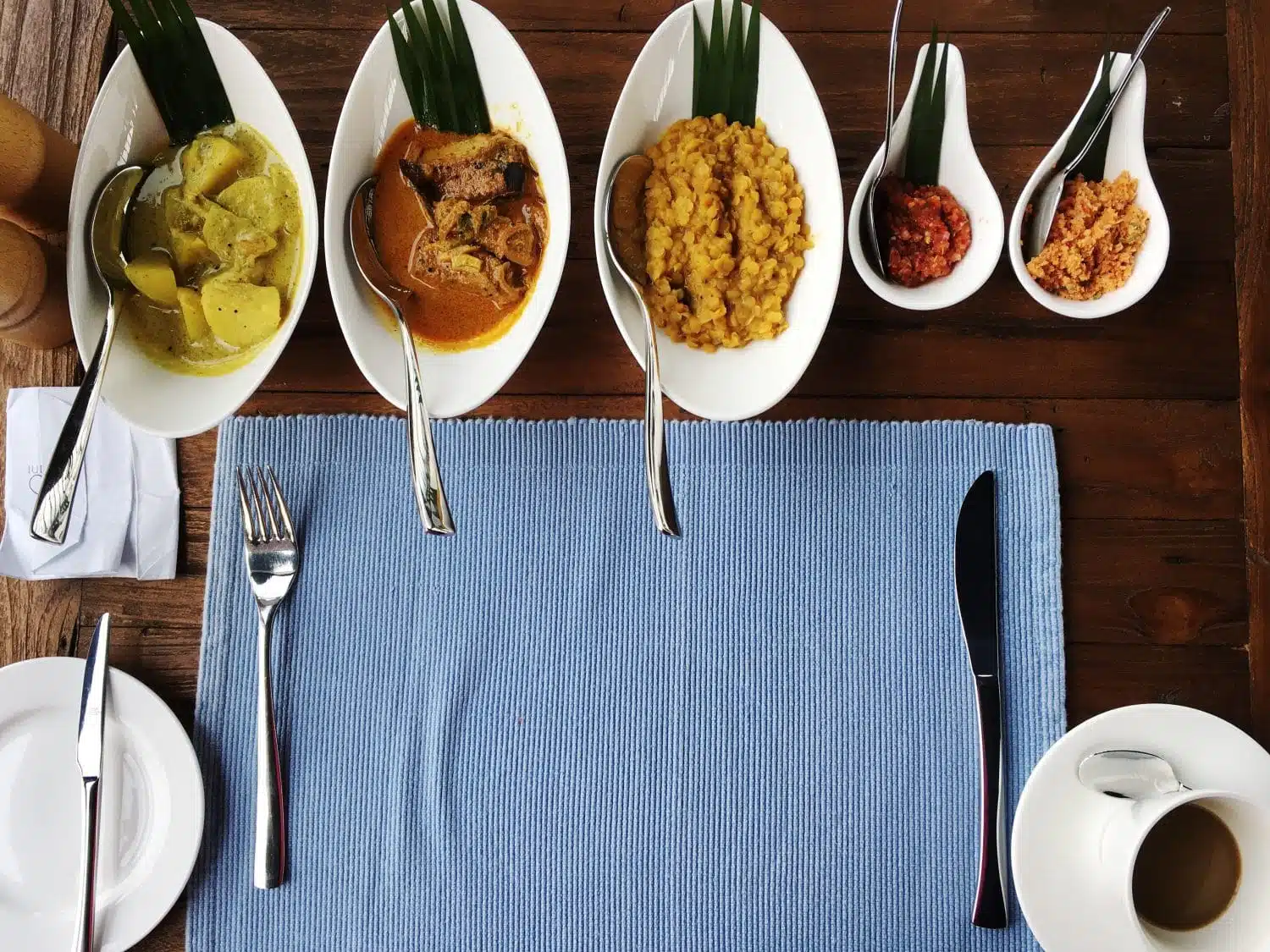 Fresh, organic ingredients are used to create a range of exciting yet delicious dishes that cater to guests' palates.
Rather than imposing a strict vegan or vegetarian menu, Gamage reviews each guest's desired goals and creates a specialised menu to complement their spa programme.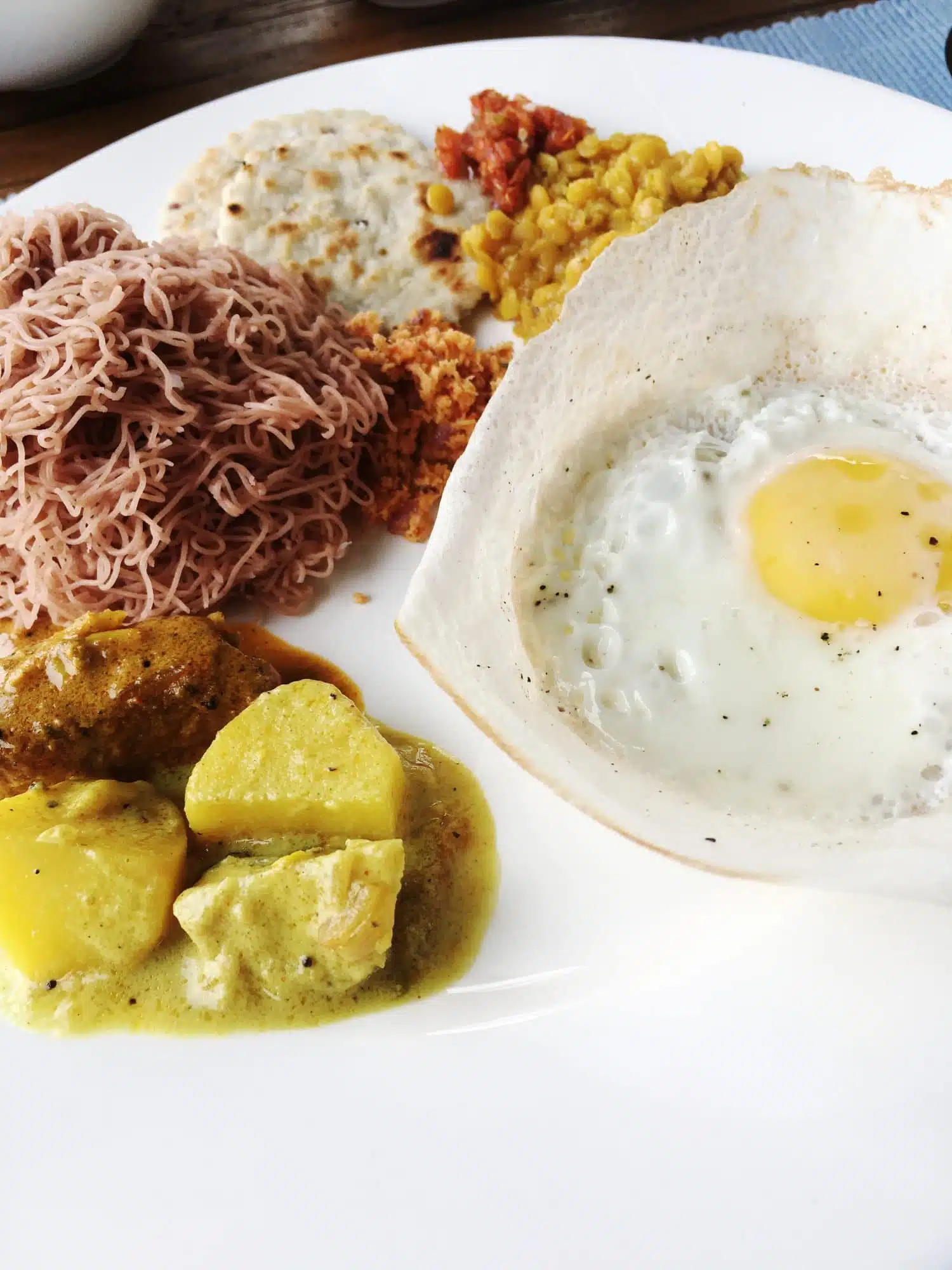 Choice is very much the name of the day. Meals were consistently inventive and the perfect balance of flavours: one lunch was haddock with curried leeks, new potatoes and salad. I can only say that I was glad I took a picture before starting because there was nothing left at the end of the meal.
That was before I even got to the traditional Sri Lankan dinner. I was blown away by the sheer variety of taster dishes that landed on my table that evening. Not to mention how tasty they all were.
The menu consisted of boneless chicken curry with lentils, curried potatoes, coconut sambal, carrot and green pea in curry sauce, a sweet and spicy pumpkin curry, green bean curry, a refreshing cabbage leaf salad, spinach daahl, beetroot and curried okra.
In all honesty, that meal was one of the highlights of my trip – and not at all what I expected to find on my Sri Lanka wellness escape.
Fitness Retreat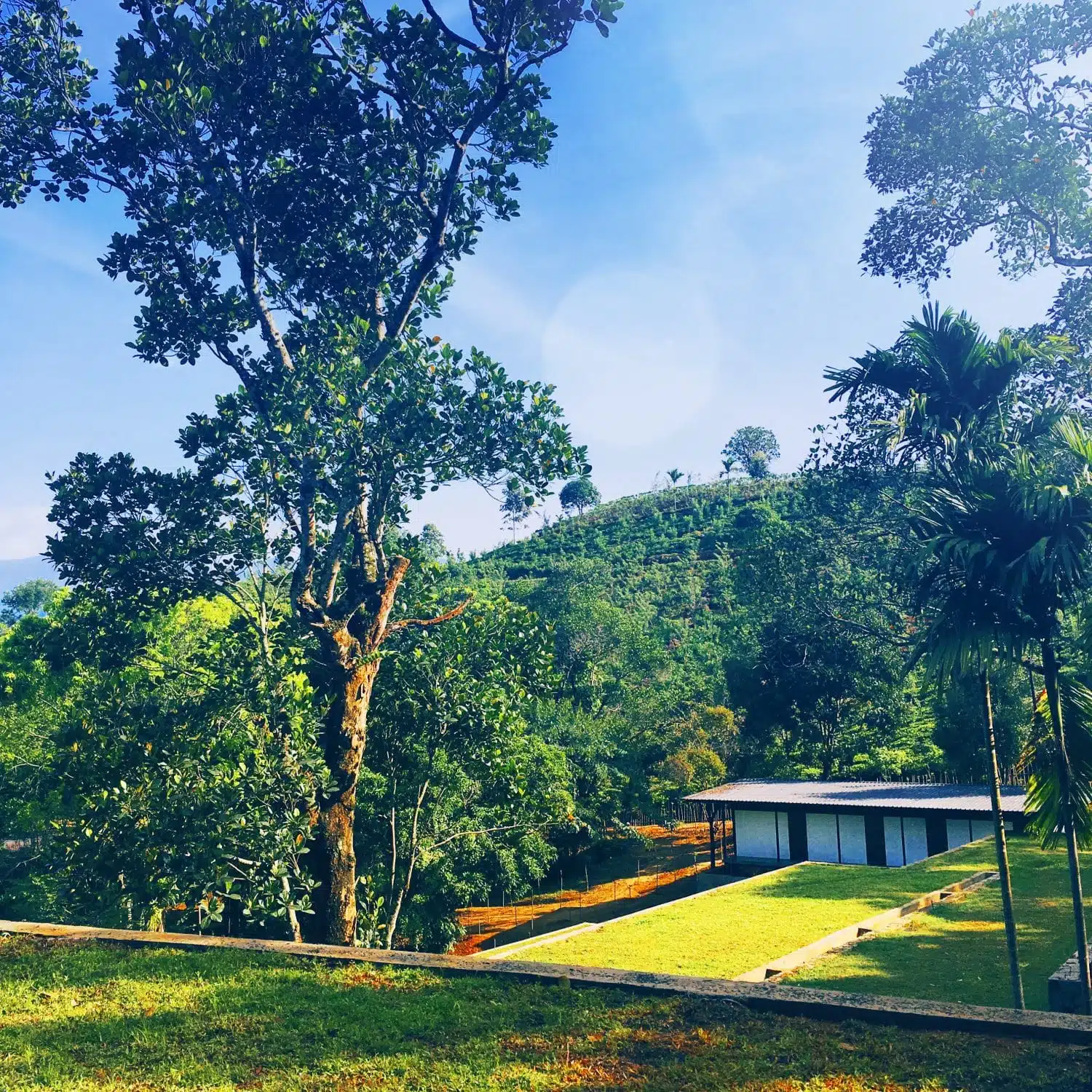 At Santani, you have the choice to take it easy and relax into the soothing atmosphere of the hotel, or to get active and rejuvenate the body as well as the mind.
It's built a reputation for itself as one of the best fitness retreats in Sri Lanka – no easy task, given the competition.
The personalised yoga is ideal for yogis (or in my case non-yogis) of any calibre.
Take your pick from Ashtanga, Vinyasa, Power, Acro, Yin, Flow, Partner, Aerial and Restorative yoga – each of which are held in the beautiful open-air shala and offer the perfect start or end to the day.
If that's not enough… there is 48 acres of land to explore.
Hardcore hikers and gentle ramblers have several choices to suit. Even if you are an adrenaline junkie, I'd recommend taking the beautiful 45 minute walk down through the valley to the river.
All too soon it was time for me to leave Santani and the quiet yet invigorating days I'd come to love there.
It's not that often that new hotels can live up to their claims but in this case, Santani exceeded them. Santani's unique brand of luxury wellness resort in Sri Lanka is sure to make waves on the international spa scene and further cement the country's reputation as a must-visit destination for the luxury traveller.
Looking for more travel inspiration? Check out these things to do in Sri Lanka to help you plan your trip.
Santani, Sri Lanka: Fact File
Santani. Rates start from £239 per night.
Check prices and availability at Santani now.
Three to four hour drive from Colombo's Airports and 1 hour from Kandy
Santani Wellness Resort
Arantenna Estate
Werapitiya, Kandy
Sri Lanka.
(+94) 11 722 3230 (Reservations)
Read More: The Best Things to do in Ella, Sri Lanka
Love This? Save and Share on Pinterest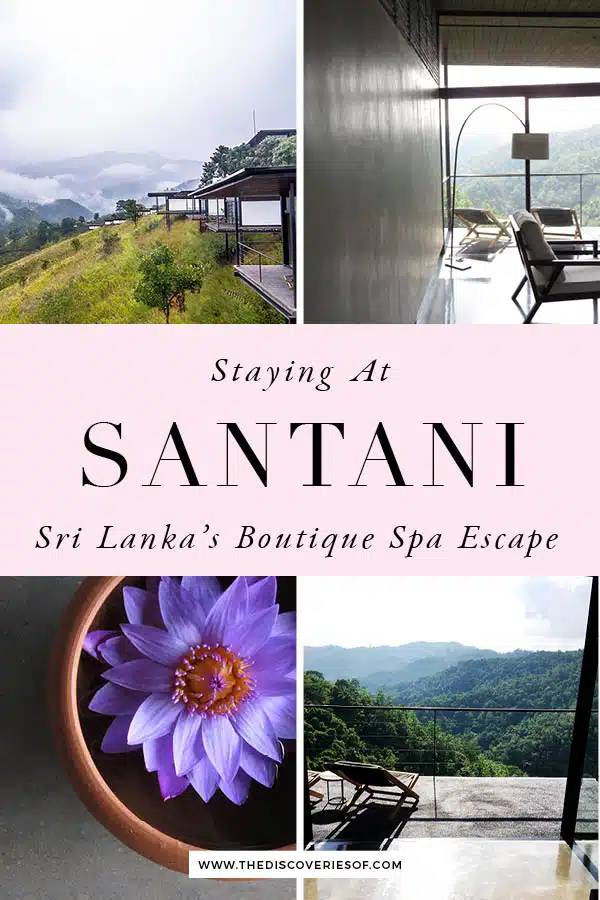 Looking for More Sri Lanka Tips and Guides?
Check these out…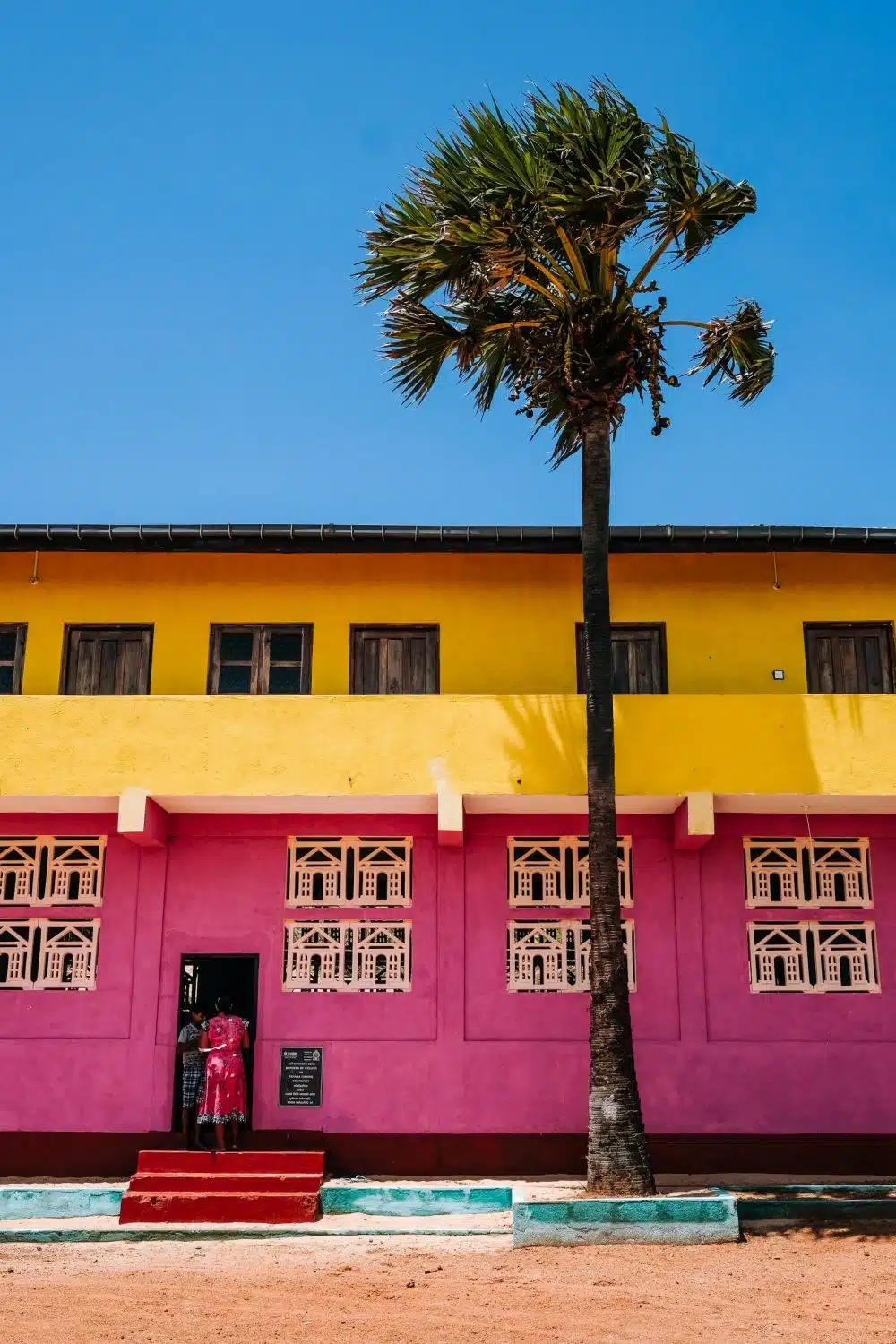 How to Spend 2 Weeks in Sri Lanka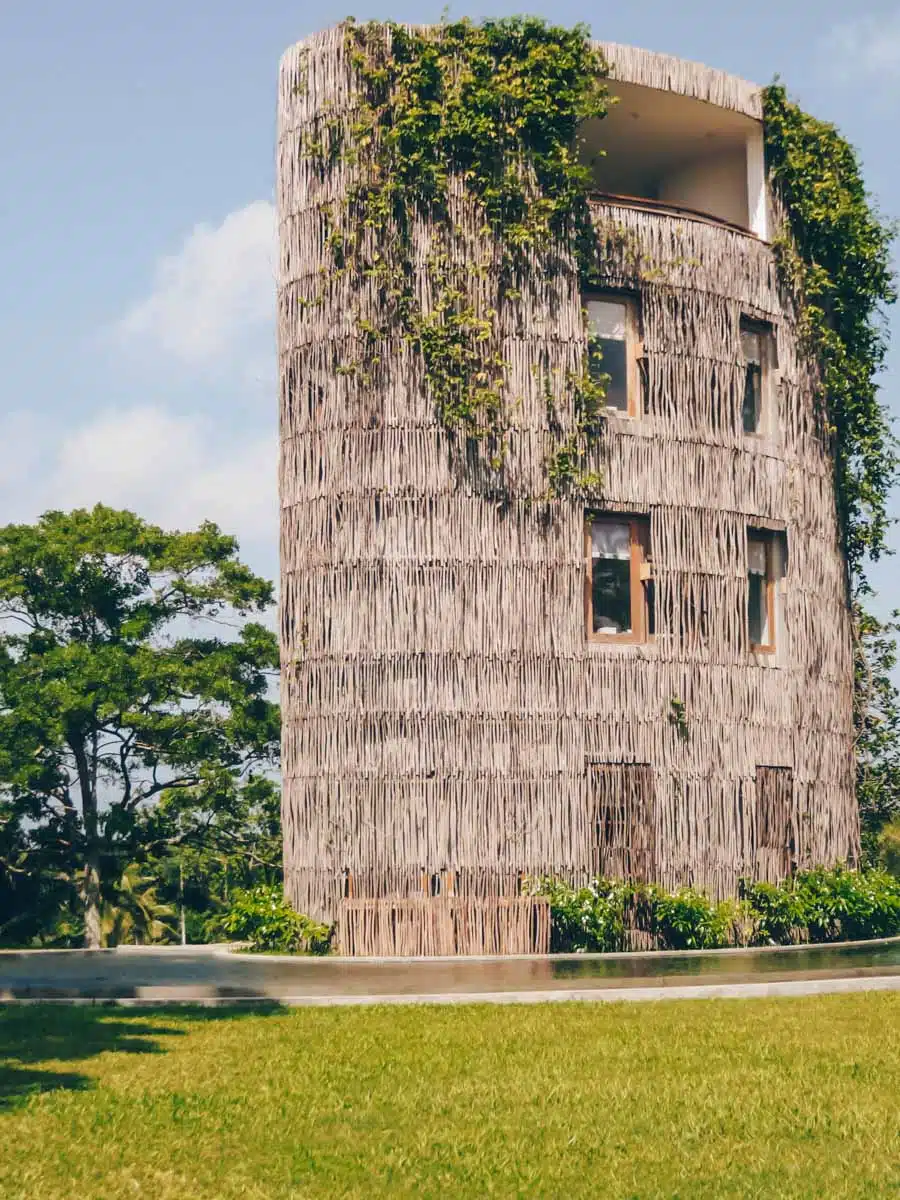 Tri Hotel: Boutique Luxe on Koggala Lake