Discover the best things to do in Los Angeles. Get ready to take on LA with the help of this handy guide.
We all know about Los Angeles, or so we might think. It's the city of Angels, the home of Hollywood with its glamour and its stars, the setting for countless TV shows – the place to go shopping, eating and drinking.
Larger than life, this sprawling metropolis has to be seen to be believed.
It's hard to know what to expect from a trip to this fascinating city that some people love and others don't.
Glamour, sure – we wouldn't want anything less from the home of America's film industry. But, when you take the time to explore, you'll find that Los Angeles is a city of many cities with a vibrant and varied culture waiting to be explored.
Looking for a place to stay? I've stayed at both The Peninsula in Beverly Hills and The Mondrian in West Hollywood and would highly recommend both.
Brilliant Things to See & Do in Los Angeles
Marvel at the View From Griffith Park & Observatory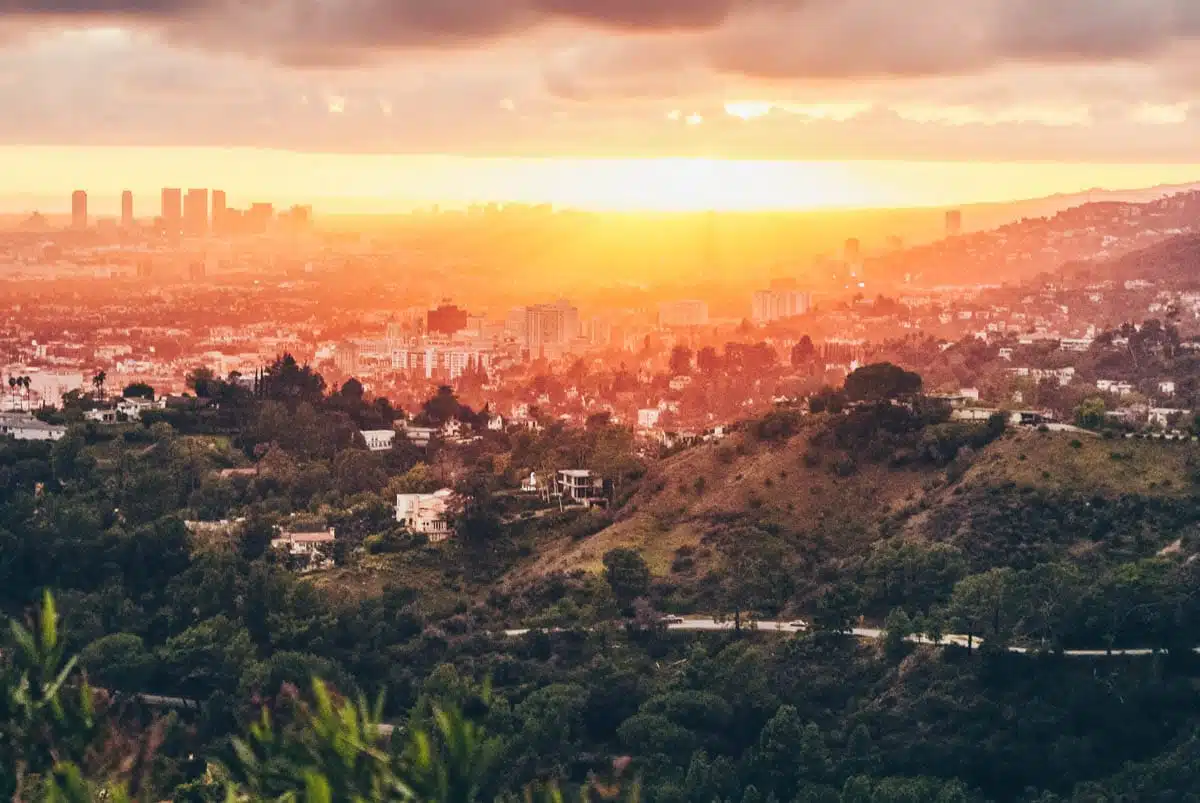 Away from the glitz and the glamour, remind yourself why LA can be one of America's most beautiful cities. Sandwiched between the sea and the mountains, views over the city can be extraordinary. Don't miss the observatory set atop the ruggedly beautiful Griffith Park, just north of the Los Feliz area.
Those who feel like stretching their legs can make their way to the top on foot (it's one of LA's many stunning hikes), but for those that don't it's a short drive from the entrance to the top.
Although the Griffith Observatory itself makes for an interesting trip, the real highlight is the views from the different viewing points dotted around the park as the sun sets over the city and its surrounds.
Visit Paramount Film Studios
Of course, if you're going to LA, a trip to one of the film studios has got to be top on the list.
Paramount Studios is the only one that's still in Hollywood – all the others have moved further out – and it offers the most informative tour. Immerse yourself in the film world, if you're lucky you might spy a star or two.
Top Tip: Get your tickets in advance to skip queues.
Hike to the Hollywood Sign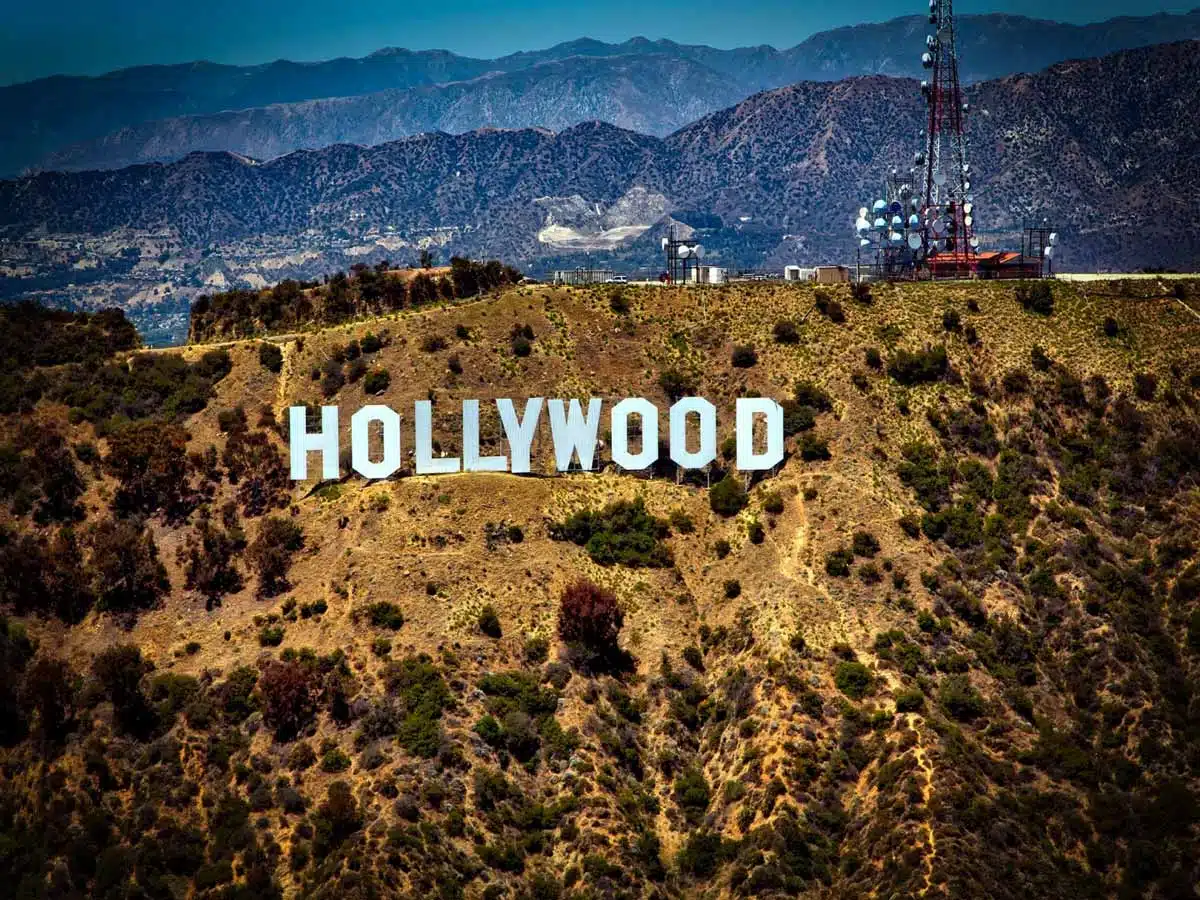 Is there an LA hike quite as iconic as the one to the Hollywood Sign? I don't think so. Looming over the city in the picturesque Hollywood Hills, you'll also get to admire stunning panoramic views of the sprawling cityscape below.
Better yet, you can begin your journey at the Griffith Observatory (two in one? Yes, please). From here, follow the well-marked trails that wind through Griffith Park as the Hollywood Sign looms larger and more impressive.
It's a fairly easy hike, though it can get very warm – bring plenty of water along with you and make sure you're slathered in sun cream.
Spend Time on LA's Beaches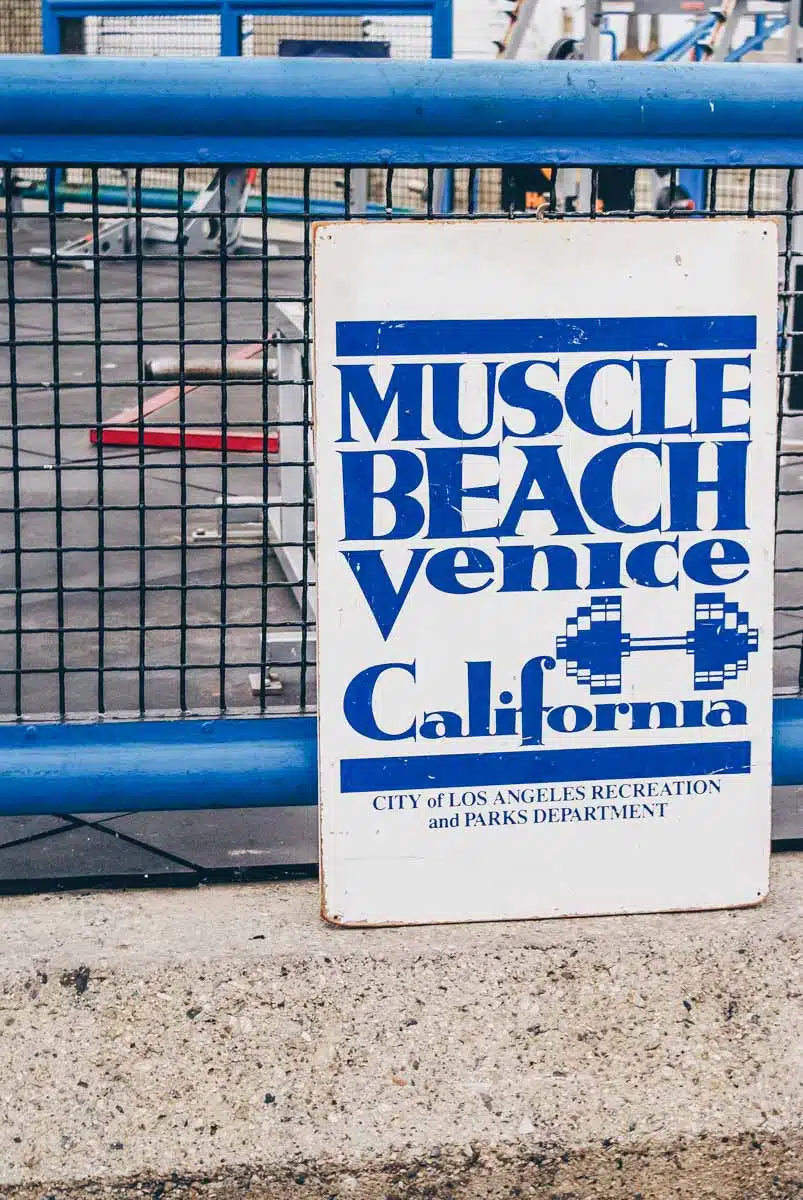 Beach wise, you are spoilt for choice. Head to Venice Beach for unbound eccentricity and watch the Mr Muscle-wannabes working out in the open-air gym or go further along the shoreline to Santa Monica, where LA's elite bed down and soak up the sun.
Admire Art at the Getty Center
For culture vultures, the highlight is undoubtedly the Getty Center – a vast artistic metropolis spread over 110 acres where you can take in works of the masters and modern painters and sculptors.
The building itself has drawn attention over the years – love it or hate it, it certainly stands out as a piece of iconic architecture from the 20th century.
Chow Down at Melisse…
Dining wise, LA tends to be quite a casual town, so it's a breath of fresh air when you step into Michelin-starred Melisse. Chef Josiah Citrin serves up an impressive array of haute-French cuisine at this Los Angeles institution.
Service is impeccable, the food is faultless with seasonal highlights such as a trio of foie gras, artichoke soup, wagyu beef gracing your table. The tasting menus are highly recommended – leave a few hours for the meal and sit back and enjoy what has to be Los Angeles best restaurant.
… Or Philippe's
Philippe's French Dip Sandwich has become the stuff of legend, tempting hungry foodies with a delicious French roll and meat, dipped in a delicious gravy that elevates this simple dish from pretty good to out-of-this-world tasty tasty tasty.
Philippe Mathieu, the founder, mistakenly dropped his french bread into a pan of cooking juice and voila, a star was born. Phillipe's lays claim to the original French Dip– take your pick from the beef, pork, pastrami, turkey, lamb and ham versions – all of them are great.
Take a Day Trip to the Lost Sunken City
OK, it's not technically in Los Angeles but the Sunken City in San Pedro is just too good to pass up.
The city was abandoned after a series of landslides in 1929, leaving behind a post-apocalyptic landscape of fragmented homes, graffiti and abandoned streetcar tracks.
Check Out the Venice Canals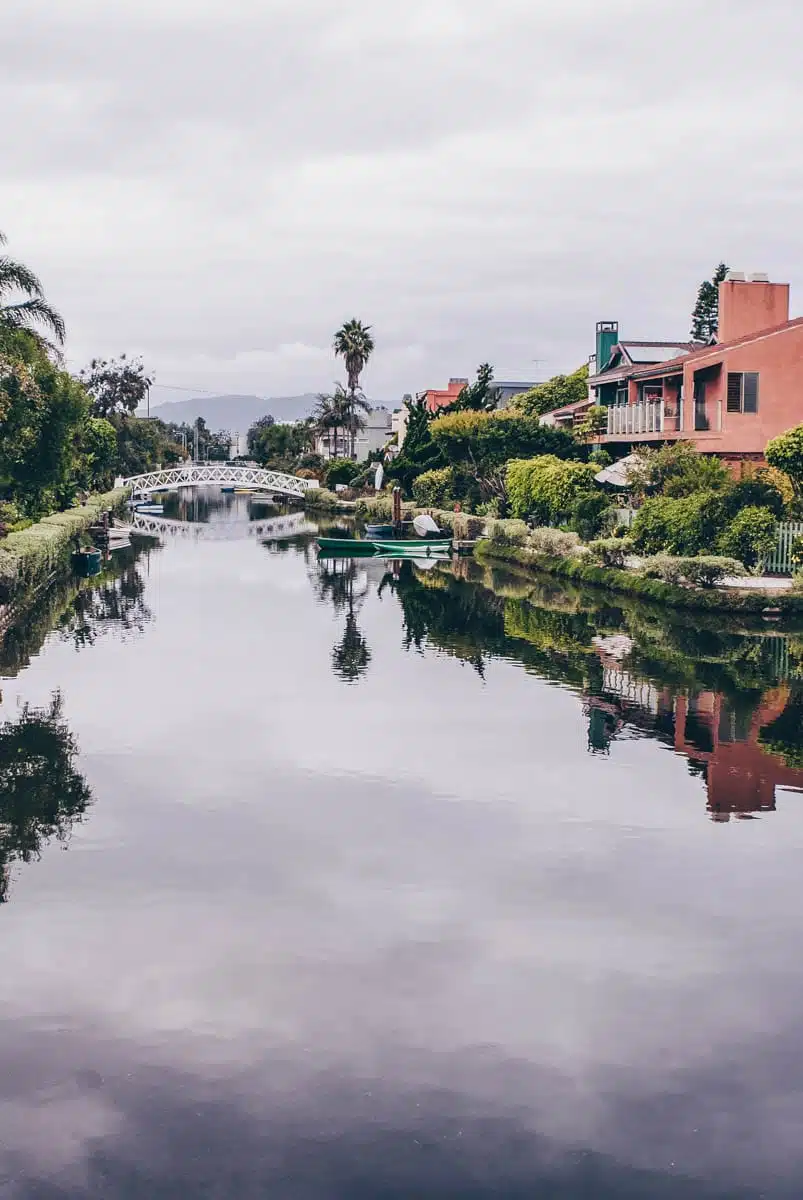 The Venice Canals emanate European charm and elegance and provide a perfect space for a tranquil stroll.
With the soothing ripples of the water, subtle aromas of lavender and rosemary, plush gardens and adorable ducks to feed, this is an ideal location to take the family for a relaxing afternoon out.
Treat Yourself at Sprinkles
Sprinkles is the ultimate destination for those that love a sweet thing or two. Even the most discerning cupcake connoisseur will be blown away by their vast range of finger-licking cupcakes.
They rotate the flavors on a weekly basis, with seemingly endless combinations for you to pick from – watch out for the Chocolate Marshmallow, Cuban Coffee and Triple Cinnamon cupcakes. Sprinkles have also come up with the genius concept that is the cupcake ATM – so you can buy cupcakes 24/7, even when the cafe is closed. Perfection.
Head to Dr. Hogly Wogly's Tyler Texas BBQ
Whilst the name might be pretty peculiar, there's nothing strange about the food being served at this BBQ joint. Running since 1969, Dr Hogly Wogly's BBQ are old hands at smoking meat to perfection in their authentic brick pit oven.
They boast a great selection of wood smoked meats and BBQ classics; brisket, ribs, chicken, hot links and BBQ sandwiches.
For authentic BBQ, done simply yet skillfully, Hogly Wogly's is ideal for anyone looking for food without the frills.
Get Wavey at Davey Wayne's
Don't you secretly wish you had been born in the 70s? The bell-bottoms, the hair, the psychedelic colors (we're still waiting for the day when purple and orange are once again totally legitimate allies when coming up with interiors color schemes).
Well, Davey Wayne's might not transport you back in time but it does a pretty good job at making you think that it has.
Sip on one of their quirky cocktails, like the Cisco Kid – jalapeno infused reposado tequila, fresh raspberries, agave syrup, lemon juice and just a dash of absinthe. If you feel like enjoying a cocktail in a bar that doesn't take itself too seriously, then Davey Wayne's is the place for you.
Chill Out in Echo Park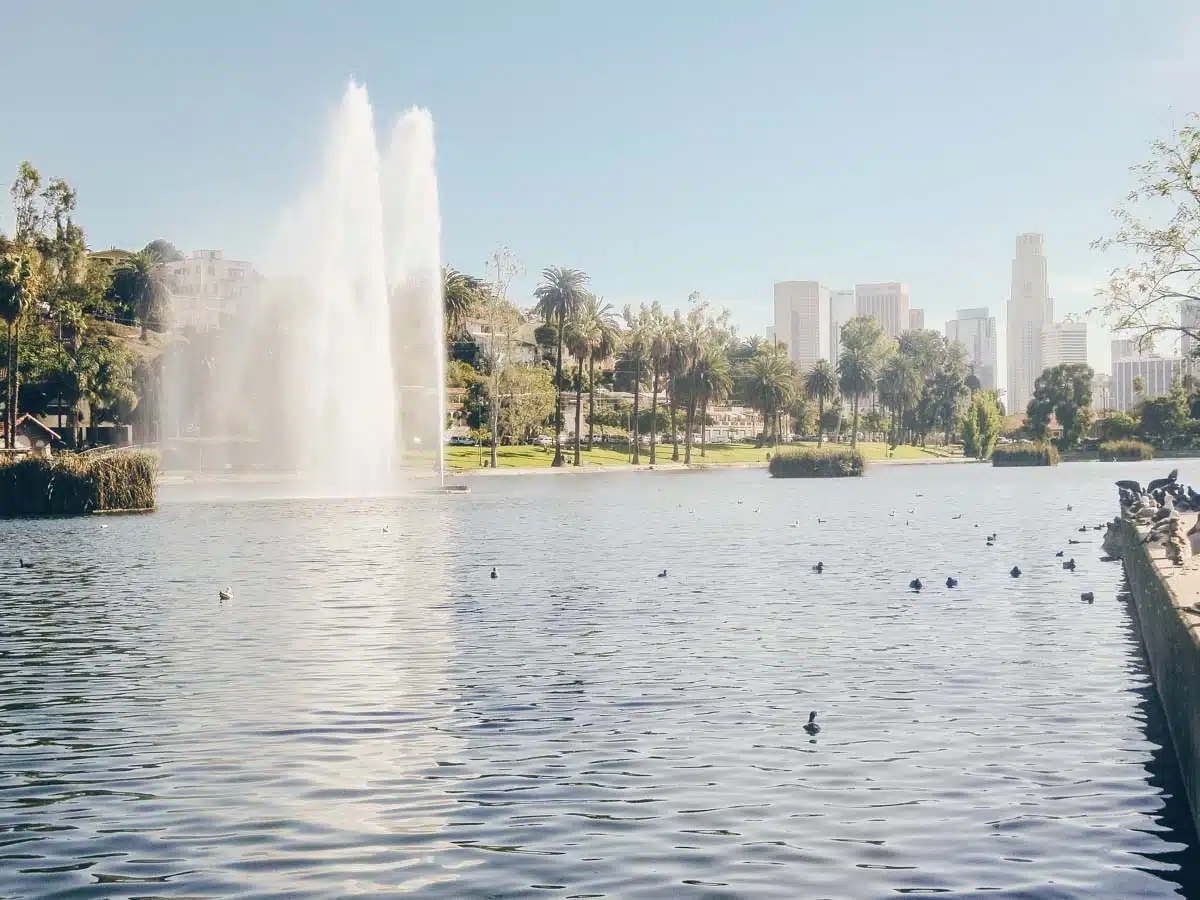 Echo Park is a trendy neighbourhood, situated between Silver Lake and Downtown LA. Trendsetters flock to this hip location for the bars, restaurants, galleries and live music scene. Definitely the place to go to see and be seen.
Shop at Wacko
Originally starting out as a family run soap shop, Wacko has transformed into a haven of eccentricity, boasting a plethora of goods. This unique shop sells anything from books, to clothes to taxidermy to candy. Sure, it's weird but all of the best things in LA are..
Indulge at Mel's Drive-In
Mel's Drive-In serves up those American comfort food classics that we do so well. Sure, we all like to eat healthily, but who can resist Mel's Chicken Pot Pie or Southern Fried Chicken? Certainly not me!
Their extensive menu also features a variety of breakfast dishes and fountain delights, such as creamy malts, milkshakes and sundaes.
Catch a Show at the Walt Disney Concert Hall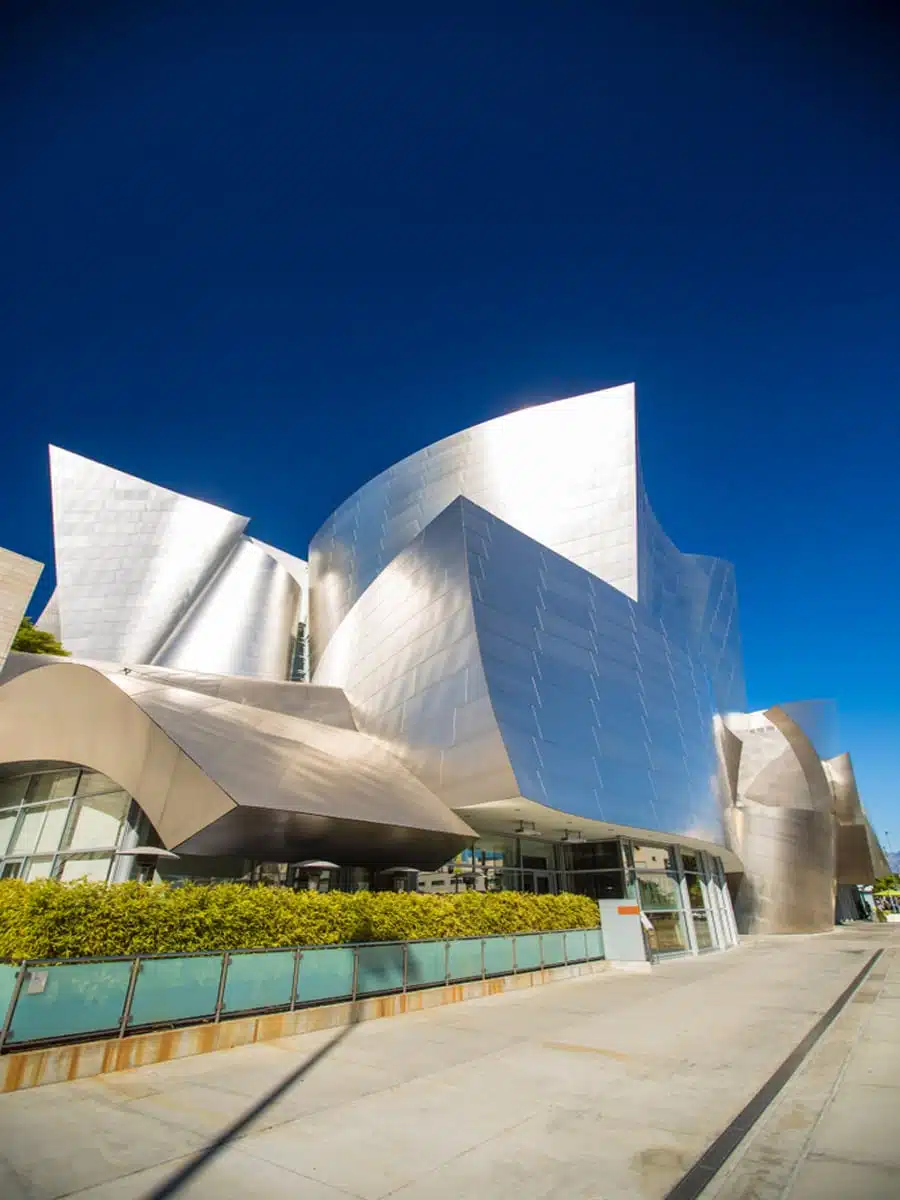 Designed by Frank Gehry, the Walt Disney Concert Hall is a must-see in Los Angeles. Home to the LA Philharmonic Orchestra, this stainless steel masterpiece dazzles with its curvaceous panels reflecting the cityscape.
From classical masterpieces to contemporary works, catching a show here is a truly magical experience.
Gorge at Guelaguetza
Showcasing Oaxacan cuisine, Guelaguetza has been putting delicious family recipes on hungry diners' tables since 1994.
Their generous menu offers a large variety of beautifully authentic Oaxacan dishes, including moles and tlayudas or the taco de Barbacoa de Chivo; tender goat wrapped in a homemade corn tortilla.
Practical Tips for Planning What to do in Los Angeles
This isn't the best city to get around on public transport – rent a car, grit your teeth and brave the city's notorious freeways – the fastest way to get about from A to B. Renting a car will also give you the freedom to explore the city's many vastly different neighbourhoods.
Escape the high-maintenance sheen of West Hollywood to the funky area of Los Feliz or suburban picturesque of Silverlake. It's always easy to get off the beaten track and discover something new.
Most people think that the only way to get around is by car – but there's an extensive bus network too.
Where to Stay
Wondering where to stay in Los Angeles? If you're looking for places to lie down in luxury, there are few destinations with such a spread of high-end hotels. Two of the best are the Peninsula Beverly Hills and the Mondrian in West Hollywood.
The Peninsula Beverly Hills
The Peninsula is the last word in luxury – rooms are spacious and every last detail has been thought through – pillows bear your personal initials, a complimentary hotel chauffeur will take you anywhere in Beverly Hills.
Dining wise, you can take your pick from the fine-dining main restaurant The Belvedere or the laid back Roof Garden – with a gorgeous patio that's perfect for balmy evenings al fresco.
You can't be in LA and not indulge in a spa treatment or two – The Peninsula's spa offers the best facials and massages to be had in town. The spa experience begins with cold towels and a refreshing steam after which you are led off for your treatment of choice. The facials are highly recommended.
The Mondrian
Fashionistas and the young and trendy might find the Phillipe Starck-designed Mondrian more up their street. With one of West Hollywood's hottest pool bars SkyBar and an impressive restaurant in the form of Asia de Cuba, it's got the wow-factor associated with this area of town.
Things to do in Los Angeles: Map
Love This? Save and Share on Pinterest!