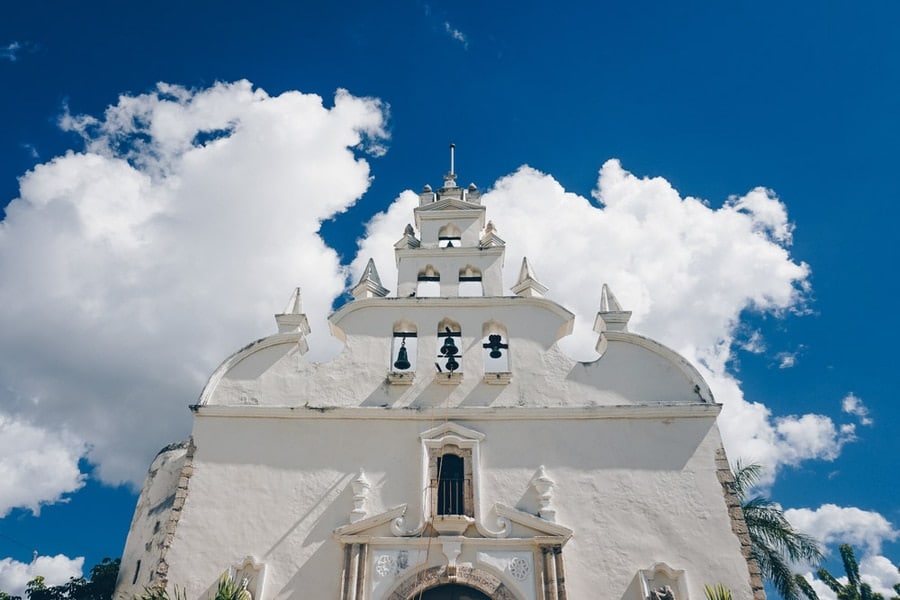 Planning to travel to Merida, Mexico? Here's what you need to know before you go. Not planning to travel to Merida? Here's why you should.
Merida is one of Mexico's up-and-coming destinations – a chill blend of pretty architecture, laid-back bars and cultural attractions. No wonder that it is popping on to so many travellers' Mexico itineraries.
It's no secret that I loved my recent five-week trip to Mexico. While every spot I visited had its own appeal – I actually liked Merida so much that I went back to spend more time there. There was something about the city that, quite frankly, I couldn't get enough of.
That's why I've written this guide to Merida, Mexico – everything you need to know to help you make the most out of your trip.
Before You Travel to Merida, Mexico
Where to Stay in Merida – Sercotel Casona 61
Merida is filled with chic boutique places to stay and I stayed in three separate places during my time there.
Sercotel Casona 61 actually ended up being my favourite hotel from the whole of my five weeks in Mexico. It's just a short walk away from Merida's central plaza, Plaza Grande as well as many of the best bars and restaurants in the city.
That's only a fraction of the appeal though. Where Sercotel Casona 61 really shines is in the uber-cool, design-led decor present throughout the property.
It looks every inch the high-end boutique hotel, but prices are actually surprisingly reasonable. My room even came with its own private rooftop area and plunge pool (which obviously I had to have a few dips in).
Check prices and availability at Sercotel Casona 61
How Long to Spend in Merida?
Although Merida is a large city, the historical centre is relatively small and compact.
Don't let that fool you into thinking you can whizz around the old town in a day and call it quits – I'd recommend spending at least three to four days in Merida to see the best of the city.
Best Time to Visit Merida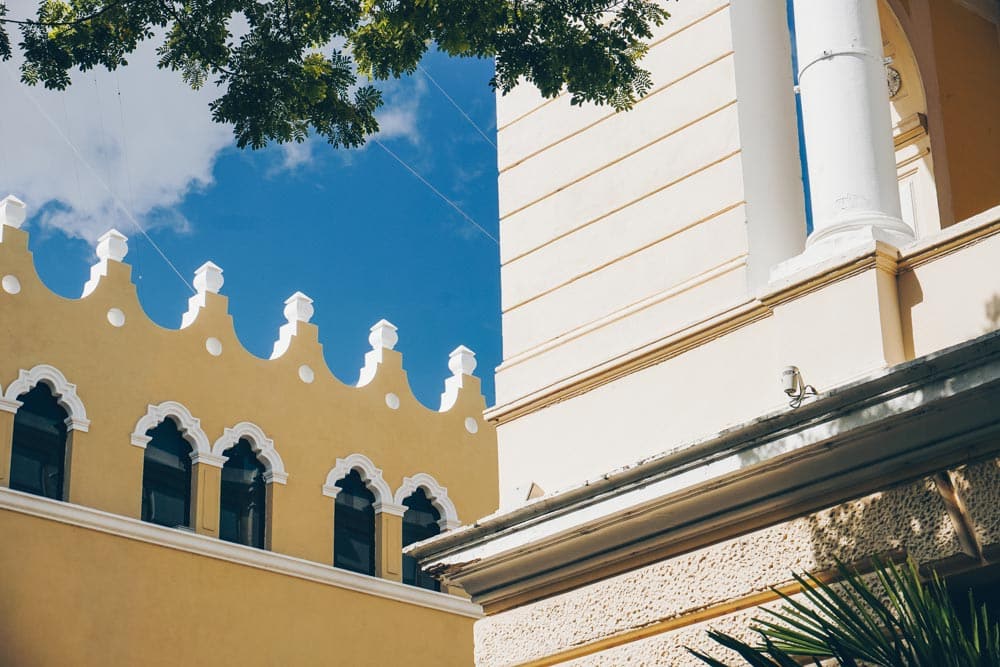 Merida is warm and humid all year round, with a rainy season that runs from June to October. High season is focused on the months between December and April – which tend to be relatively dry but much busier. The hottest months are June to September, when it can be overwhelmingly hot, even at night.
Overall, it's best to visit Merida between October and December, just before the start of the high season as this is when accommodation costs less, there are fewer crowds but the weather is at its best.

How to Get to Merida
Merida has its own airport from which you can catch local and international flights. If you're flying to Cancun, I'd recommend catching the ADO Bus (which goes straight from Cancun airport) to Merida's central bus station and then hopping in a taxi or walking to your accommodation from there.
PS: Planning a trip to Mexico? Check out my Mexico Travel Tips Video
Cool Things to do in Merida
While much of the city's appeal is the relaxed atmosphere, cool bars and stellar restaurants, there are a few Merida attractions that you shouldn't miss.
Free Walking Tour of Plaza Grande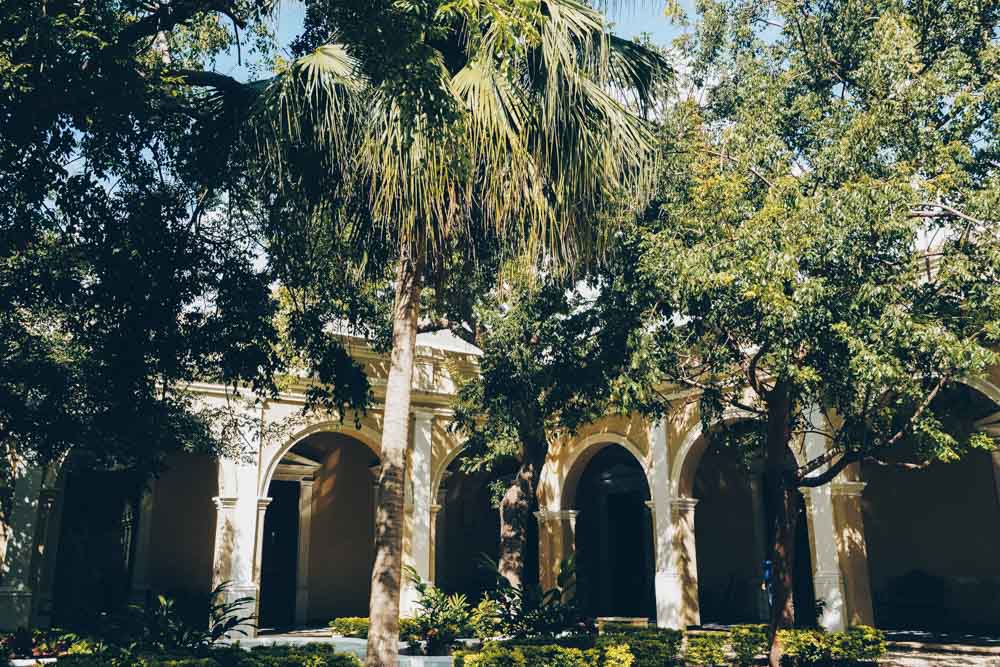 I always love a walking tour as an intro to a new city. This one, hosted by Merida's tourism board, is a nice way to kick off your time in the city – not to mention being a nice free thing to do in Merida.
The tour is conducted in both Spanish and English and walks you through the main attractions clustered around Merida's central square – Plaza Grande.
You might not cover much in terms of distance, but you do get to discover the city's interesting history in a brief 1 ½ hours.
Palacio Canton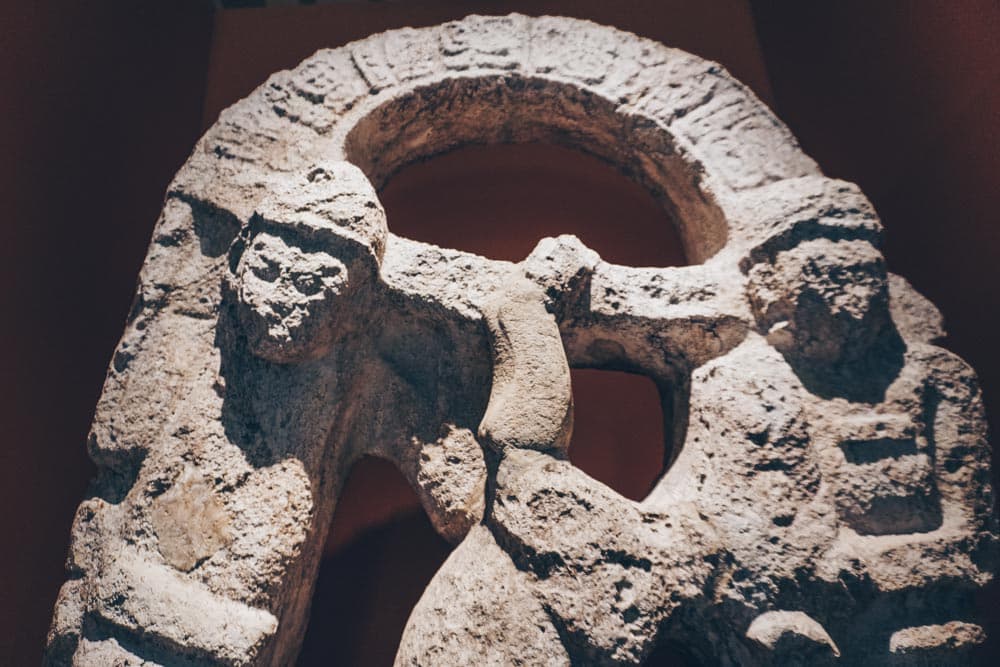 Merida has more than its fair share of museums and galleries. The Palacio Canton (for which entry is a mere 60 pesos (£2.40 / $3)) is in a grand building on the Paseo Montejo.
Inside, an ever-changing exhibition focuses on the Mayan world – packed with artifacts it's small but informative and engaging enough to justify a peek inside.
Parque Santa Lucia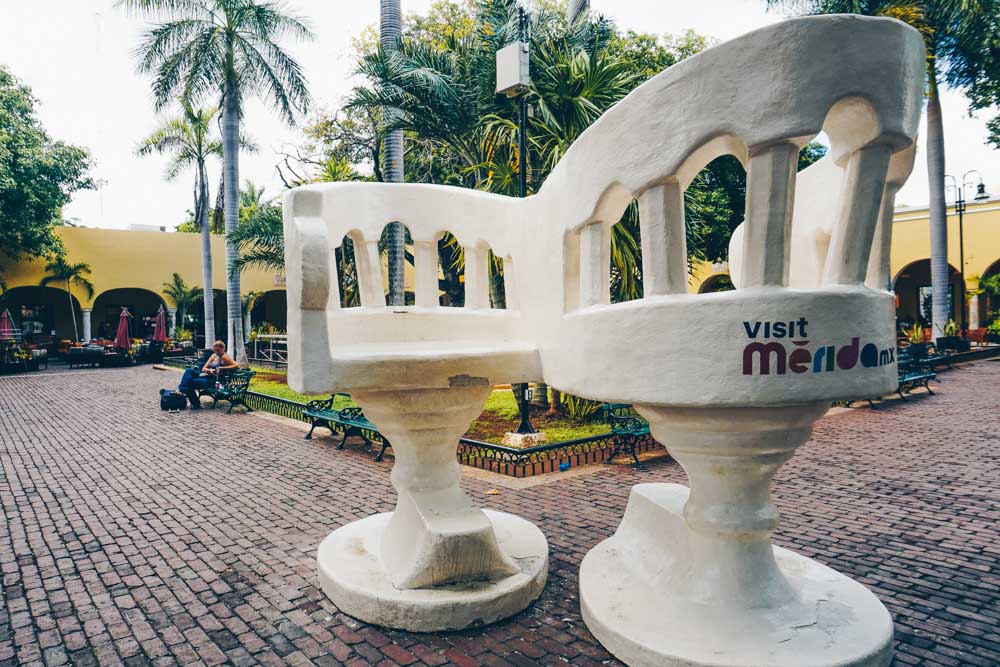 Back in the day, Parque Santa Lucia used to be the place where passengers would embark and disembark from the stagecoaches that travelled between Merida and its surrounds. Though those days are long gone, it still remains a hub of Meridan life, in no small part thanks to the free Thursday evening concerts that are held here. It's also the place to go to get the obligatory cheesy photo of you posing with the Merida chairs.
Museo del Mundo Maya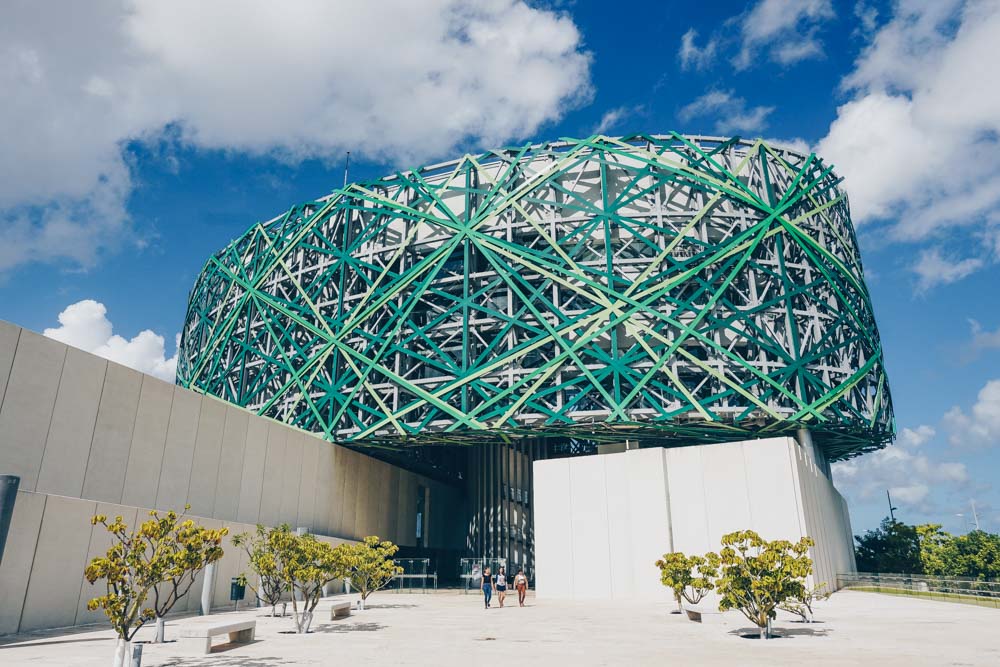 If you only have time to see one museum during your time in town, make it the Museo del Mundo Maya. The museum tops the charts of the best things to do in Merida.
The first thing you'll notice about the Museo del Mundo Maya is its award-winning architecture.
The museum, based in the north of Merida, is a nest of green and silver metal against the blue sky. It represents the ceiba tree and, with it, the importance of nature in Mayan life.
The museum showcases the Mayan culture and ways of life of times present and past. At times it's a bit dry but there are plenty of interactive displays to liven things up a bit.
I walked away with a much better understanding of the Yucatan's heritage and would recommend that you visit.
Casa T'ho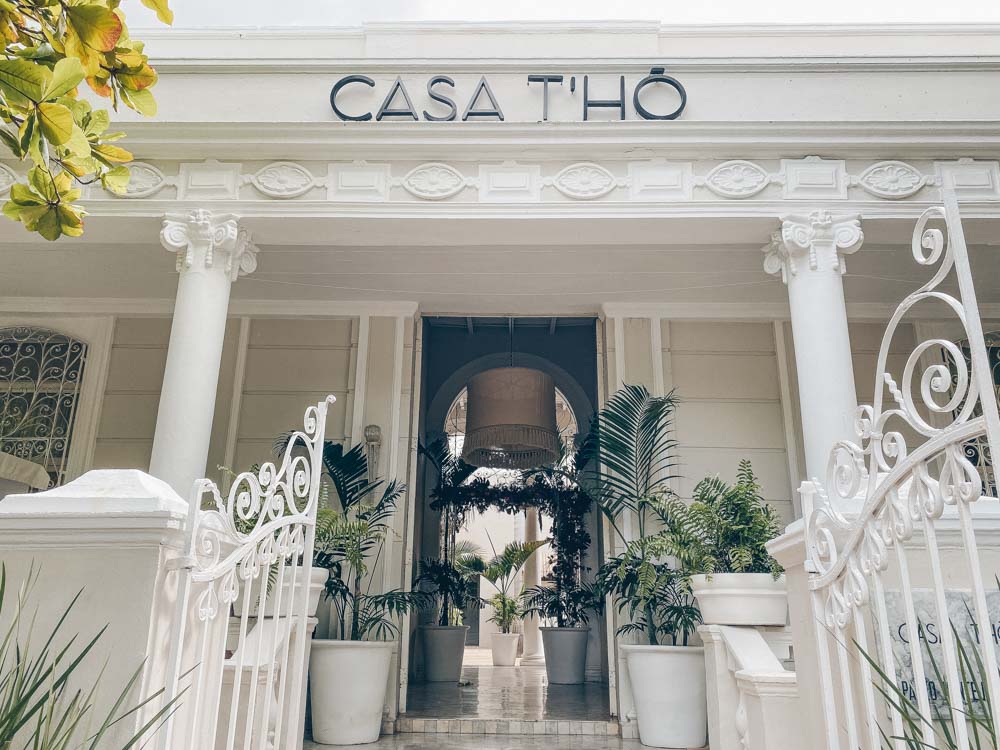 Merida isn't big on the boho-style in the same way that other Yucatan destinations like Tulum are but Casa T'ho is the exception. This collection of bohemian boutiques is a great option if you're looking to pick up a few pieces at not so unreasonable prices.
Best Places to Eat & Drink in Merida
Wayan'e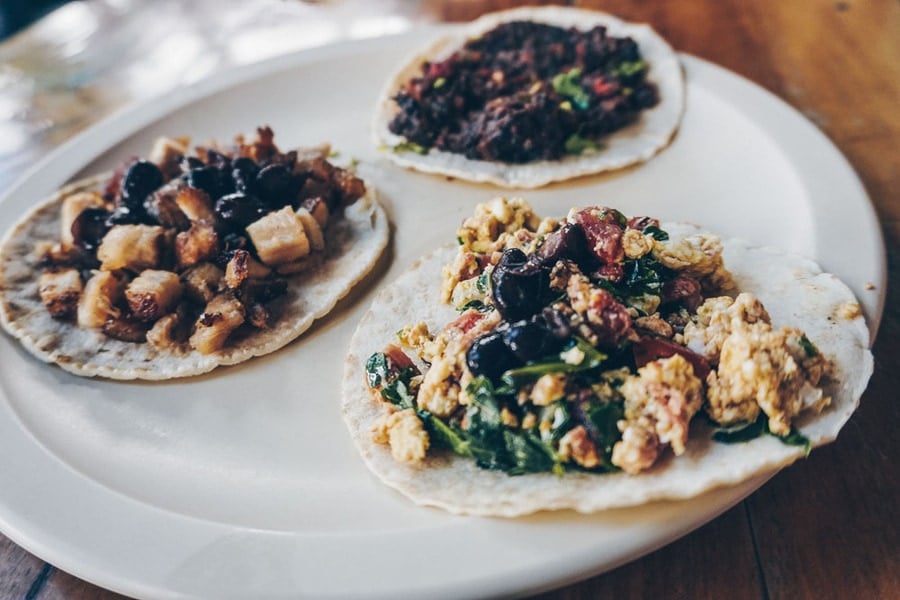 OMG, they really are as good as they say.
I toyed with the idea of not going to Wayan'e as it was my last day in town and, though there are a couple of branches, all of them are a decent walk outside of the centre.
All I can say is that I'm so glad I didn't let my laziness get the better of me.
These were, hands down, the best tacos that I had in town.
Each taco was priced at around 14 pesos (the most expensive was a bargainous 19 pesos (£0.77/$1)).
My main advice? Order as many tacos as you think you will be feasibly able to eat – they are all brilliant.
It's hard to pick a favourite but the huevo con chaya (egg and chaya leaves) was a strong contender, closely followed by the castacan (crispy pork belly) – Wayan'e's signature taco. The unctuous texture of the soft fatty pork belly and fire from the habanero sauce is perfection.
On second thought, it was the frijoles taco that seized the day. Who knew you could make a black bean taco hum with flavour and so totally moreish?
Rosa y Xocolate
Ignore the fact that it's an Instagrammer's dream (though watching person after person strike awkward pose after awkward pose in front of the pink walls is entertainment in itself) and know that Rosa y Xocolate is worth hyping up.
The cocktails (90-130 pesos) are great, the food is delicious and the service is perfection. Dining-wise, expect a fusion of Mexican flavours with those from further afield. They even make basic dishes like a roast chicken into a work of culinary achievement.
La Chaya Maya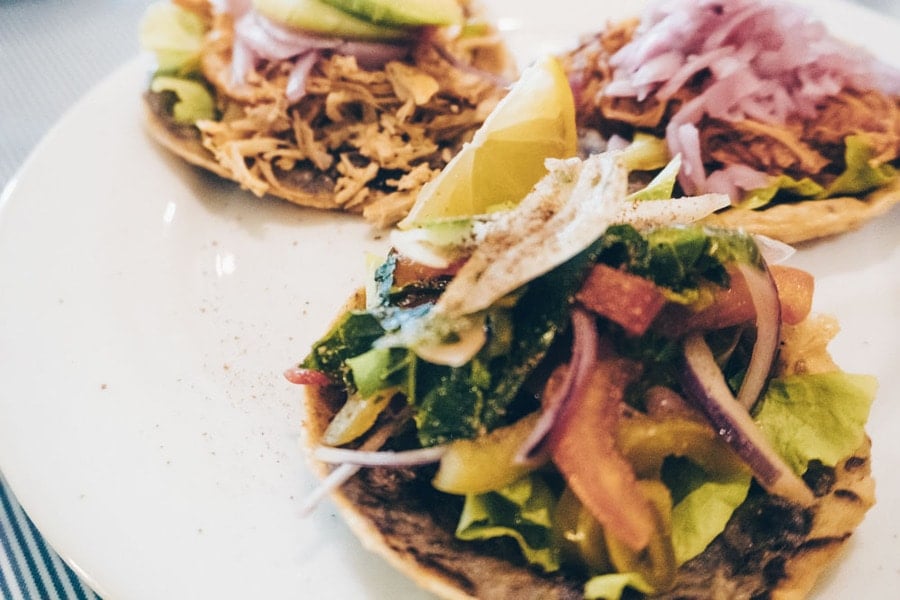 La Chaya Maya is a popular option for eating in Merida – so I made it my first stop after I arrived in the city. It didn't disappoint.
Opt for the breakfast panuchos – crispy corn tortillas with your choice of toppings. I went for the cochinita pibil pork, the classic (shredded turkey) and the Maya (chaya leaves with onion and veg). All three were incredibly tasty – boasting a depth of flavour and tenderness that contrasted perfectly with the crunchy tortilla.
Avoid the juice and coffee though – both were on the disappointing side.
Piña pa la Nina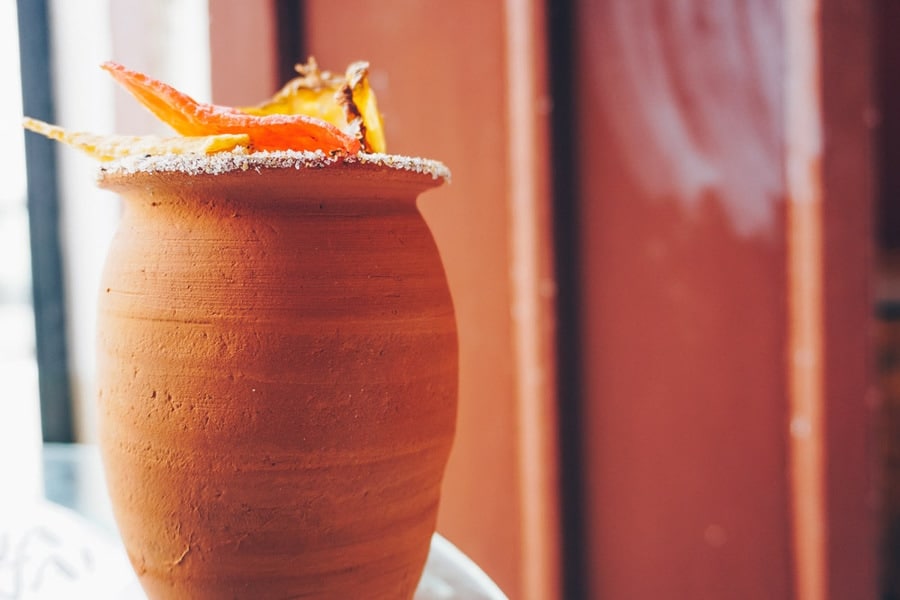 Merida is the kind of city that you can stroll around in, shooting the breeze and stumble across a place that is about to become your new favourite cocktail spot.
That's what happened with me and Piña pa la Nina anyway. One moment I was walking along and snapping photos of the colourful buildings like that basic bitch and the next I was ensconced in a cosy little chair drinking a caramelized pineapple cocktail that was more drinkable than ice-cold water on a hot summer's day.
Sometimes you have to acknowledge when you are winning at life right?
Chilakillas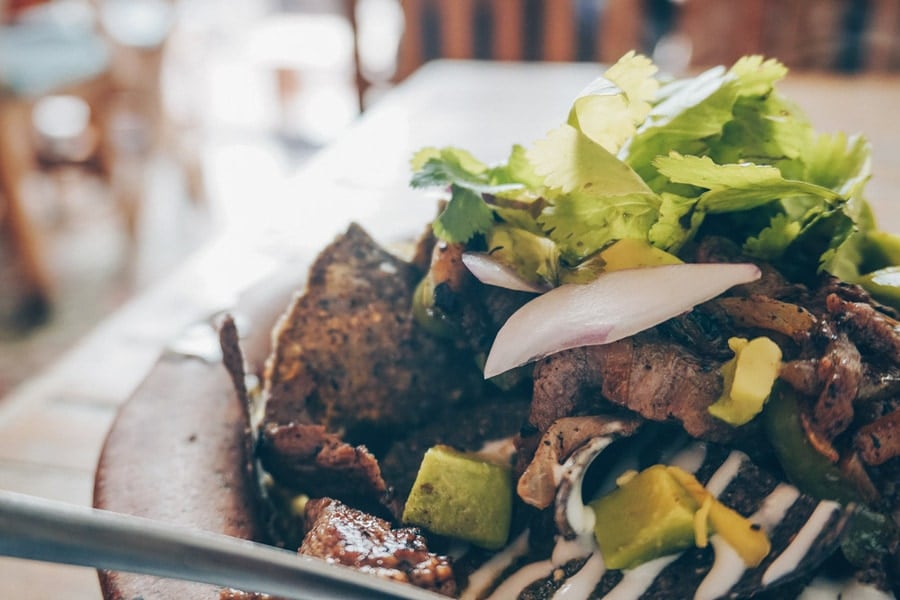 Haven't come across Mexican chilaquiles yet? You are in for a TREAT.
This small breakfast and lunchtime restaurant specialises in one thing and one thing only – Chillakillas // Chilaquies – get it?
Think crispy tortilla chips drenched in sauce and served up with avocado, onions, veg and a topping of your choice. The challenge is to eat it before it gets soggy, which isn't such a tough gig when it tastes so good.
Manifesto Coffee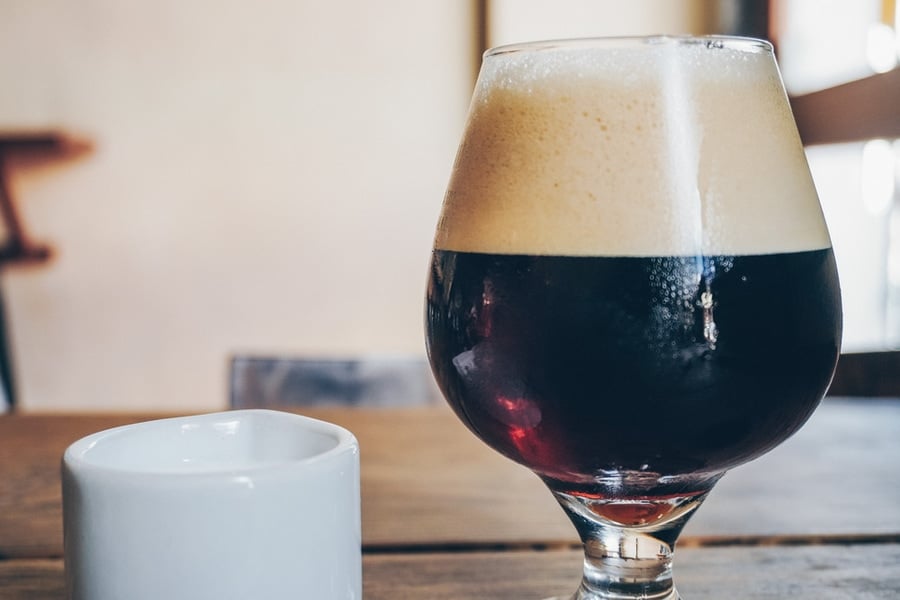 Manifesto is an independent coffee shop – the type that serves up the really good stuff. They have their own roastery upstairs and roast their own beans – it shows.
This was the best coffee I had in Merida – most of my days started fuelled by a flat white or two from Manifesto.
You can see the "Manifesto" on the walls – coffee only made with freshly-roasted beans, paying attention to water quality. Sure, it's mildly pretentious but the coffee is so good that there's clearly something to it.

Where to Skip on Your Trip to Merida
Museo Fernando Garcia Ponce Macay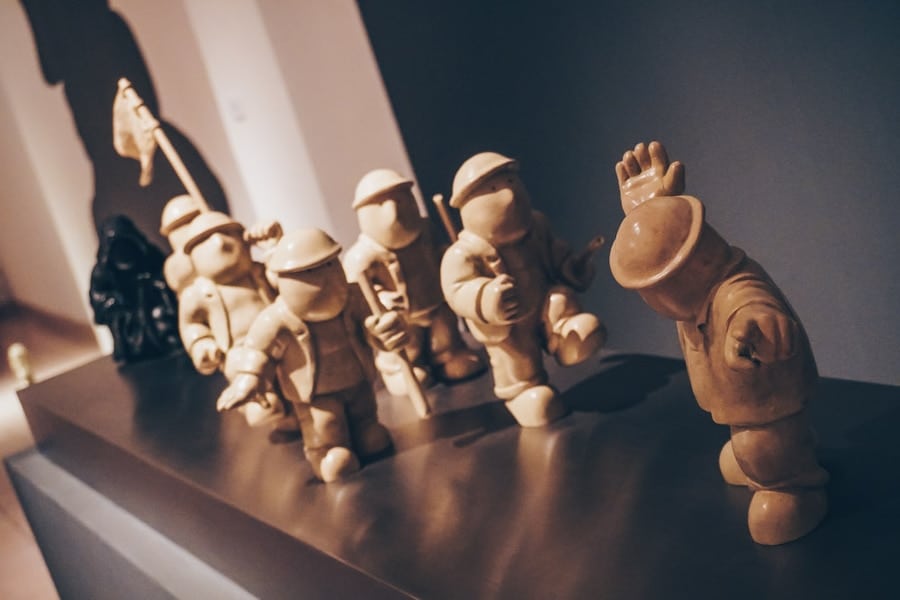 Wasn't a fan at all of this weirdly-laid-out museum. There was no cohesion and only a smattering of interesting pieces amongs what is a relatively substantial collection.
The labyrinthine layout kept me hostage long after any vestige of interest I had in being there had long fled.
Hotel Caribe
Don't bother – literally the worst margarita I've ever had. It was like drinking a snow cone where they'd forgotten the syrup or any kind of flavour.
Manjar Blanco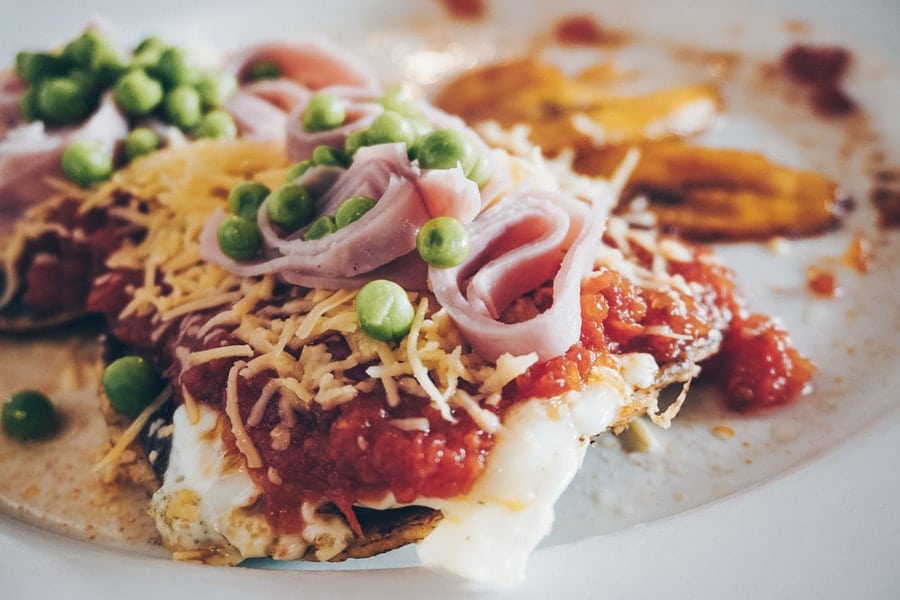 Manjar Blanco crops up on a couple of lists of places to eat in Merida but I was not convinced.
I visited on a Sunday for breakfast and ordered the breakfast deal of 110 pesos for breakfast main, fruit, coffee and orange juice
The food was OK at best.
My huevos motulenos were a disappointing – supermarket ham, Edam cheese rather than the queso fresco advertised, quite a bland tomato sauce and rather baffling heated frozen green peas.
In short, it was fine but not mind blowing and I can't really recommend visiting when there are so many other great eateries around.
---
That's it folks – I hope that you have a brilliant time in Merida, the Yucatan's capital. It really was one of my favourite destinations from my time in Mexico.
Any further tips or suggestions? Drop them in the comments below.
Things to do in Merida, Mexico: Map
Click here for a map of the attractions featured in this Merida travel guide.
Read More Mexico Travel Tips and Guides
Love This? Save and Share on Pinterest!