Discover everything you need to know about travelling to The Land of Smiles with this handy Thailand travel guide.
I'm sure you'll agree with me that it's not every day you get the chance to visit one of the most spectacular countries in Southeast Asia.
And if you're one of those who do get to hang in Thailand everyday, consider me ridiculously jealous.
I'm not being dramatic when I say that venturing through Thailand is a magical experience. I've returned to the country time and time again, and I'd even go as far as to say that there's not one part of the region that could disappoint.
From the pretty shores of Railay Beach to the urban jungle of Bangkok, spending time here is an almost surreal experience you'll be dying to repeat.
And what better way to delve into every bit of bliss Thailand has to offer than at the hands of an expert Thai travel guide?
That's me. If you hadn't figured it out already.
Planning a trip to Thailand? There's one thing guaranteed: you'll leave grinning from ear to ear (see why the nickname makes sense now). Let's dive into your Thailand travel guide.
How to Plan a Trip to Thailand: Before You Go
Best Time to Visit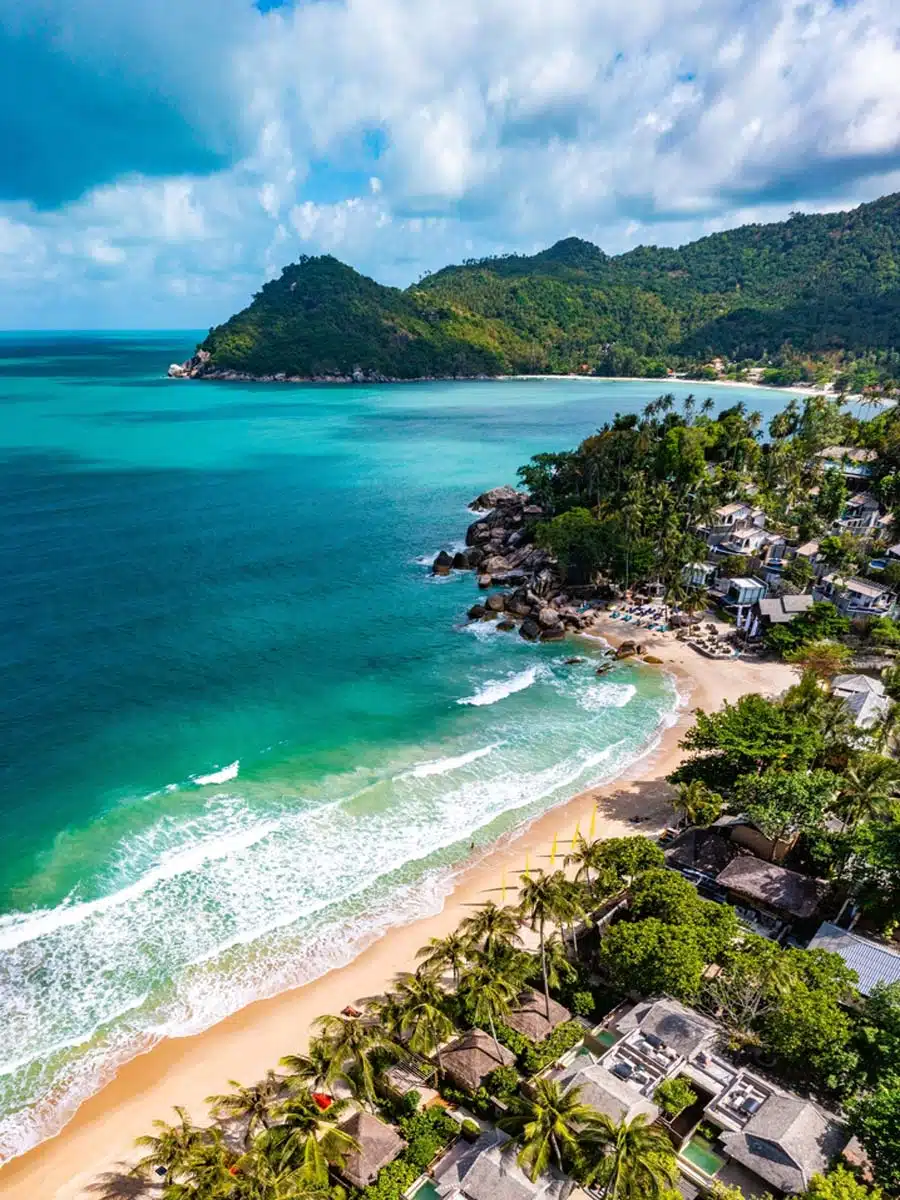 There's no beating around the bush – Thailand is a hot and humid destination. And while it's not the biggest country, its climate and temperature vary significantly depending on where you are.
Generally, the best time to visit is between November and March.
This period is commonly known as the high season, when you can expect cooler temperatures and a drier climate. At least when I say cooler, I mean according to Thai standards. Daily temperatures stick to around 30°C (86°F).
While the shoulder season runs from April to June, this is when things get very HOT. If you're not used to this, the staggering daily average of 35°C (95°F) might be unbearable.
Low season is a mixed bag. Starting in July and ending in October, this is the rainy season, and it gets pretty hectic even though the heat doesn't subside.
Read Next: Things to do in Thailand
Handy Resources for Getting To Thailand
Now, if there was ever any doubt that Thailand is the travel hub of Southeast Asia, let's put that delusion to rest. Thailand has seven main international airports (yes, seven). These are:
Suvarnabhumi Airport (BKK)
Don Mueang International Airport (DMK)
Chiang Mai International Airport (CNX)
Hat Yai International Airport (HDY)
Krabi Airport (KBV)
Phuket International Airport (HKT)
Koh Samui Airport (USM)
Getting to Thailand is ultimately not a problem, but there are a few valuable resources to help you in your journey.
Skyscanner – The ultimate tool to use when looking for affordable flight prices in real-time, as well as special deals that coincide with the best times to visit.
GetYourGuide – To help fill your Thailand itinerary, the experts at GetYourGuide take the stress out of activity planning by curating the best in day trips, excursions, and destinations.
Read Next: How to Spend Two Weeks in Thailand
Where to Stay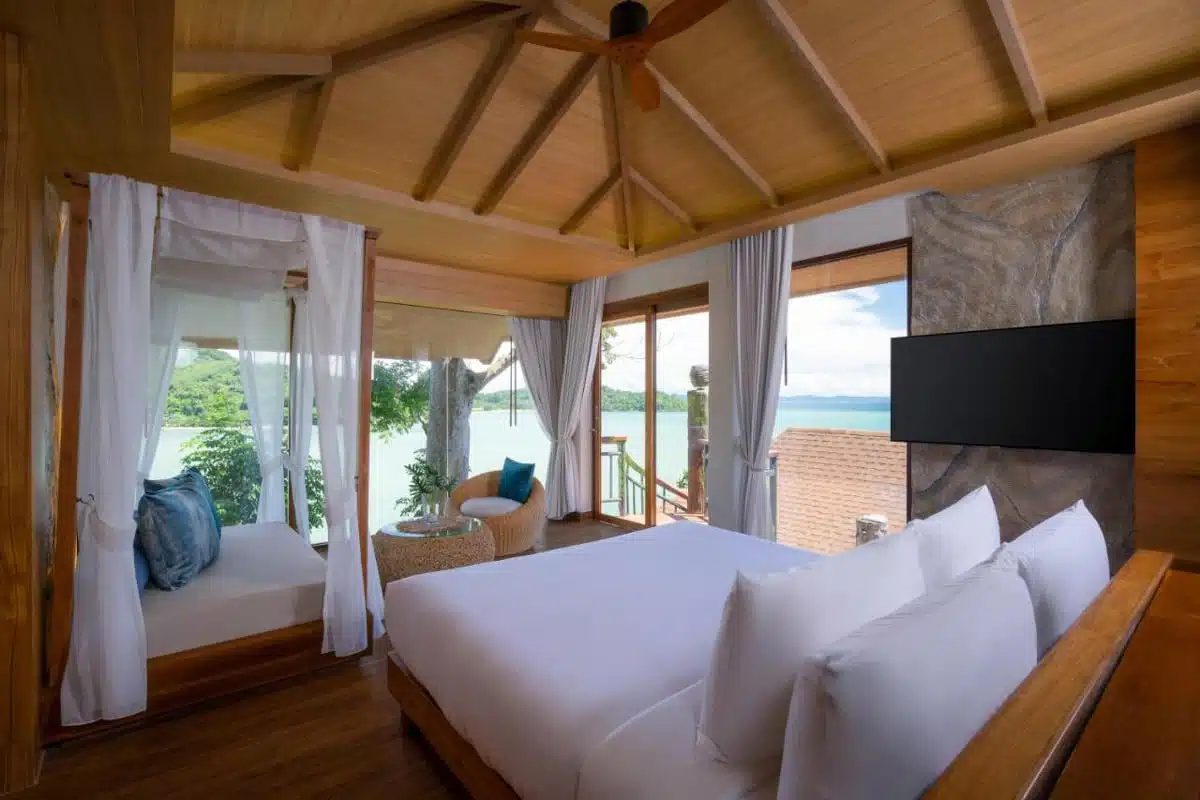 Hotel Accommodation: As a tourist favourite destination, Thailand has no shortage of fantastic hotel choices in nearly every major city. That means you're in for a wide variety of options, from opulent luxury to budget-friendly.
Guesthouses & Bungalows: Most budget-friendly accommodation options in Thailand come in the form of guesthouses and bungalows. Located throughout the country, these small, traveller-friendly properties usually focus on inexpensive comfort.
Homestays: Unlike other popular choices from hotels to guesthouses, if you're after a more traditional Thai experience, opt for booking a homestay for your trip. It's a fantastic way to add more old-style local hospitality to your stay.
Check Rates and Availability on Booking.com
Packing for Your Thailand Trip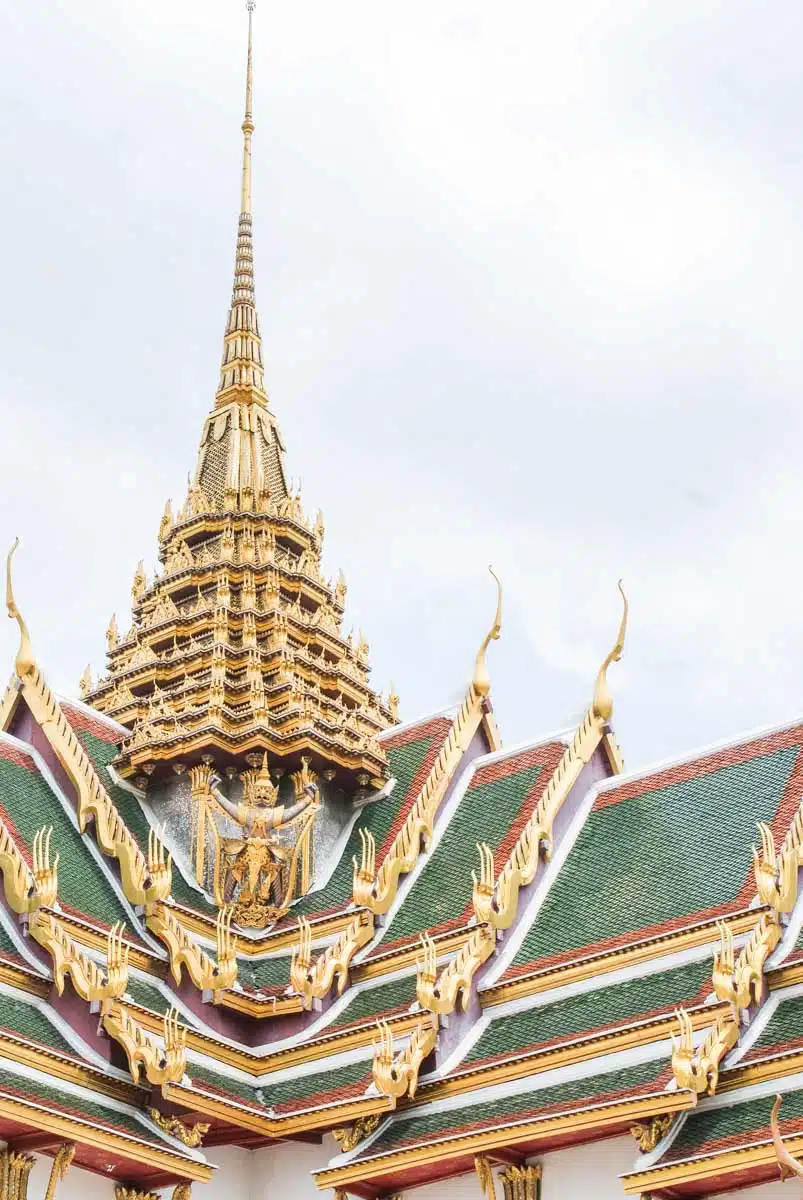 When you're visiting Thailand, there are a few essentials you need to pack. The great thing about touring Thailand is that you don't need to pack much. It's always hot so you can leave heavy winter clothing at home.
You could step out in a bathing suit and flip-flops daily, but you'll find the call for more chic clothing within urban areas. When mulling over your packing list ideas, the most important thing to remember is to pack breathable clothing.
Essential items include sarongs which you can use to cover up when visiting temples, as a towel, or to keep you warm during the scarce cooler nights. The go-to footwear for Thailand is a pair (or seven) of flip-flops.
As for luggage, lean towards a lightweight backpack for when you're out exploring or a more heavyweight expandable carry-on for your city-to-city travels.
Trust me. Nobody wants to wheel a giant suitcase across the sands of a Thai beach.
Tip: For a full breakdown of packing essentials for your trip, take a look at my Thailand packing list.
Travel Insurance
Regarding general safety, you can sleep easily knowing that Thailand is a safe destination, even as a solo traveller. But what about situations out of your control? In a perfect world, there would be no need for travel insurance.
However, when you're heading abroad, the best investment you can make is to ensure you have full coverage in an emergency or crisis.
In cases like this, travel insurance is a lifesaver (literally). It covers everything from medical emergency assistance to theft and extras like third-party liability insurance.
Suggested Guidebooks
While I've written plenty of guides to Thailand that will help you plan an epic trip, I enjoy reading a physical guide when I'm in the destination and my phone service is temperamental.
Immerse yourself in everything in Thailand by investing in an extensive travel guide. Get yourself a paperback or e-copy of the Lonely Planet Guide to Thailand.
Thailand Visitor Guide: What to Do During Your Thailand Trip
Top 10 Things to do in Thailand
Explore Railay Beach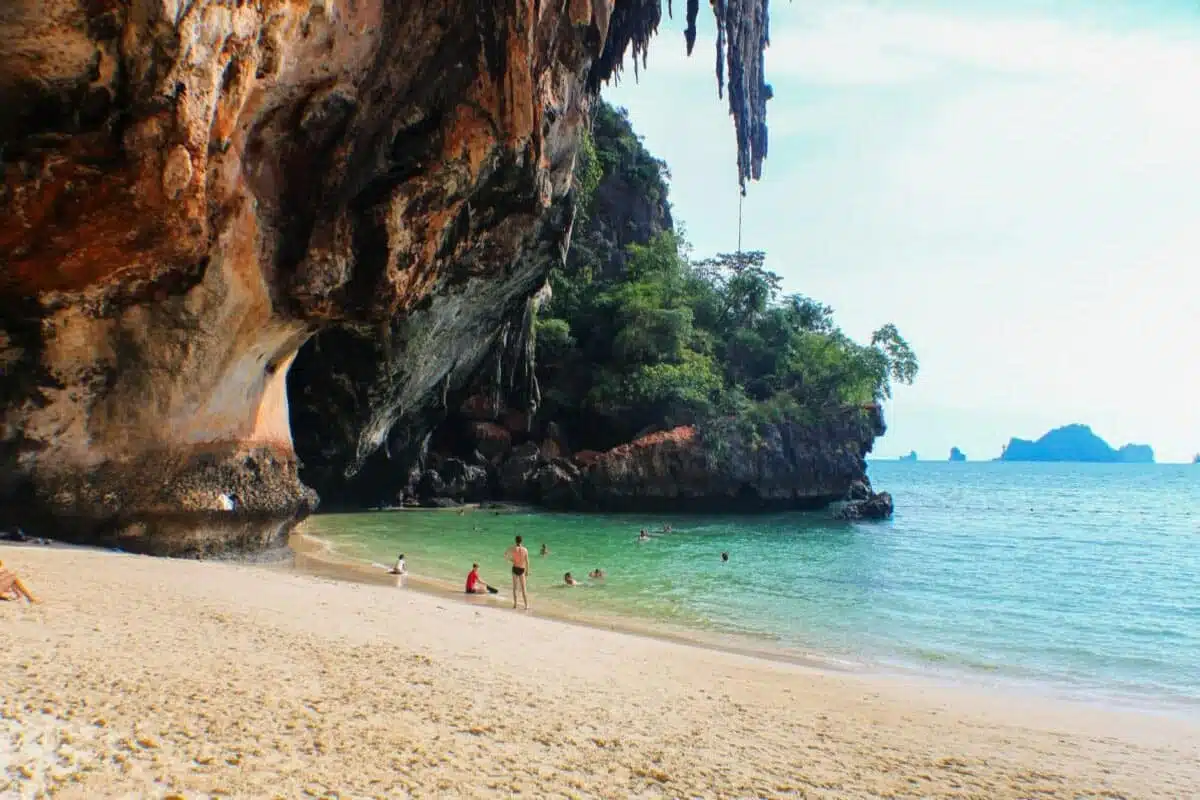 The pristine and unspoiled Railay Beach sits between Krabi and Ao Nang in the south of Thailand.
Imagine stunning white sand beaches, turquoise waters, and limestone cliffs – sounds like heaven, I'm sure you'll agree.
Take it a step further and go rock climbing, kayaking, or even cave exploring in this gorgeous pocket of Thailand.
Read Next: Rock climbing in Railay Beach
Go Scuba Diving in Phuket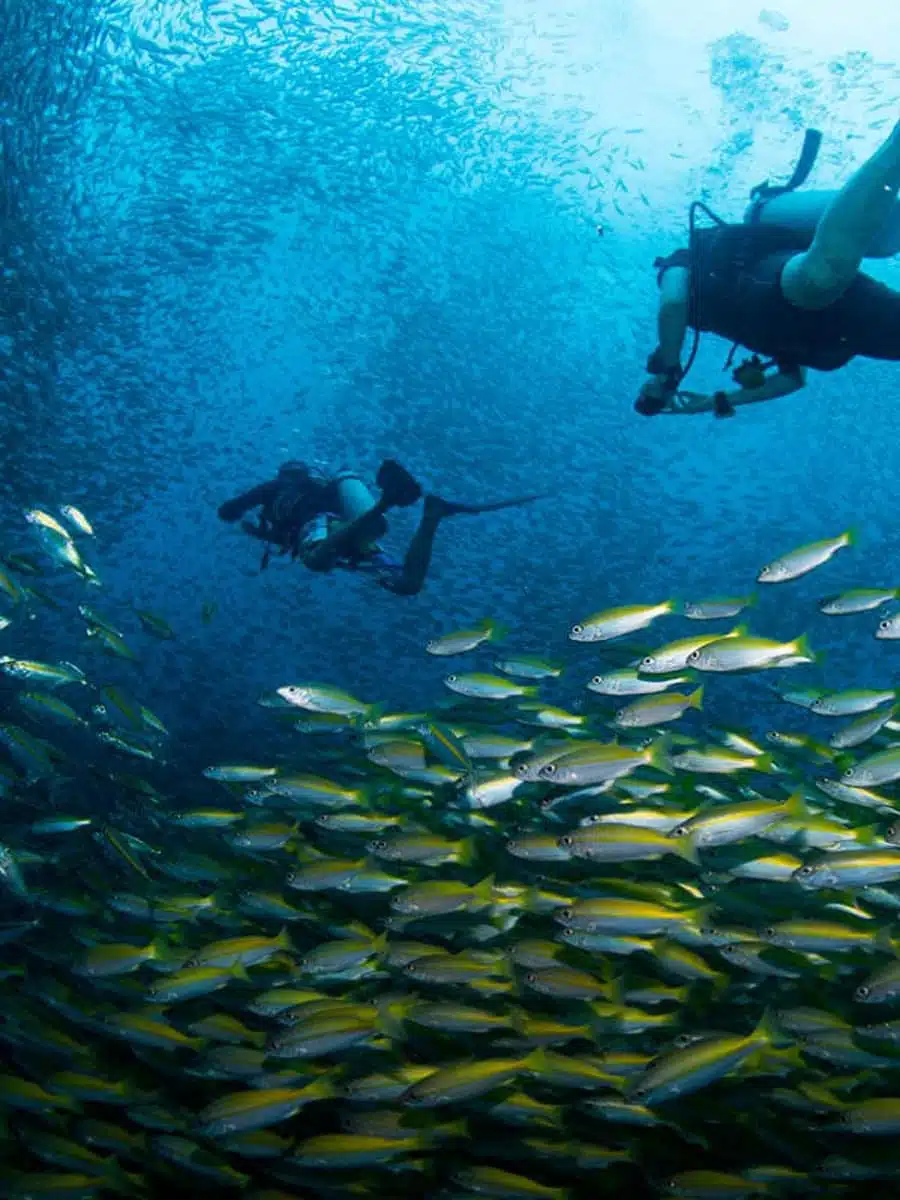 Beyond being one of the places in the world to offer super affordable scuba diving certifications; Thailand also has some of the most desirable scuba spots.
One of these is Phuket. Combining crystal clear waters, perfect water temperatures, and an array of marine life, it's bliss underwater.
Take a Thai Cooking Class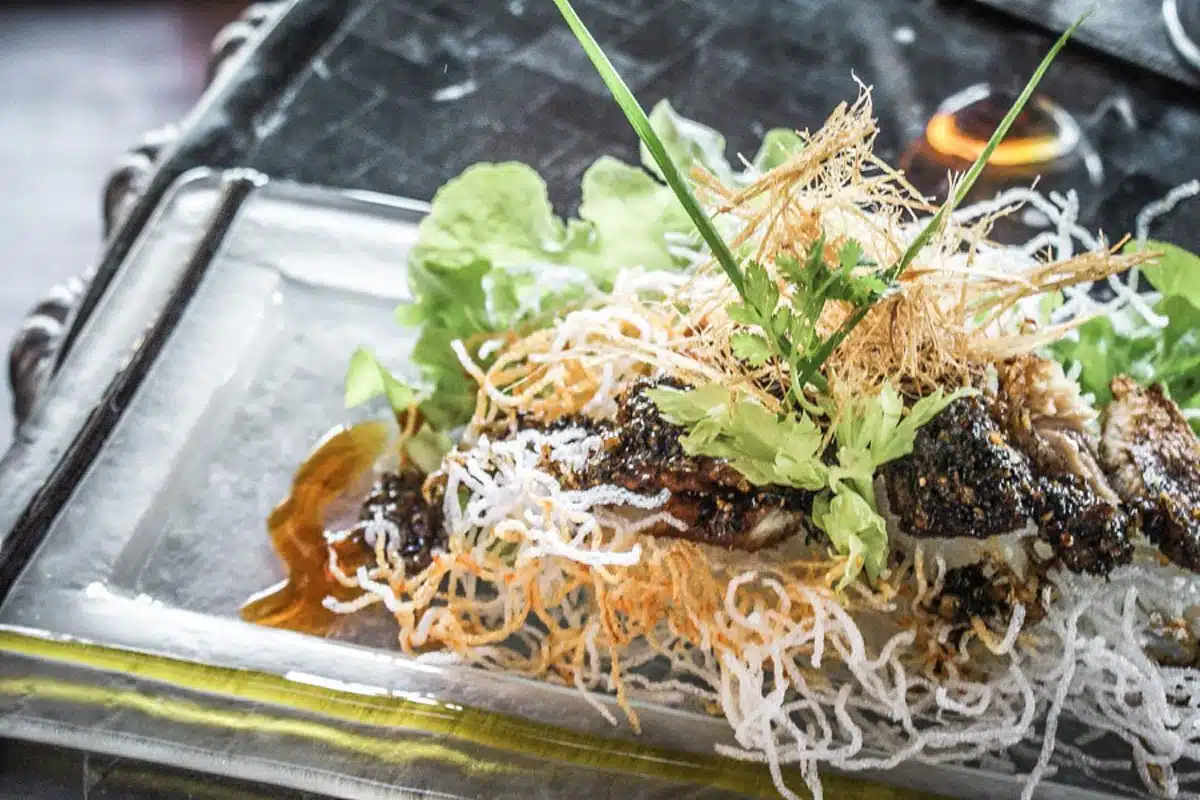 One of the highlights of any trip to Thailand is the cuisine. Tantalising and sometimes odd, the food in Thailand draws thousands back time and again. 
So why not learn how to make some of the most delectable dishes for when you're missing the shores of the Land of Smiles? Book a Thai Cooking class for an everlasting souvenir.
Tour the Temples of Thailand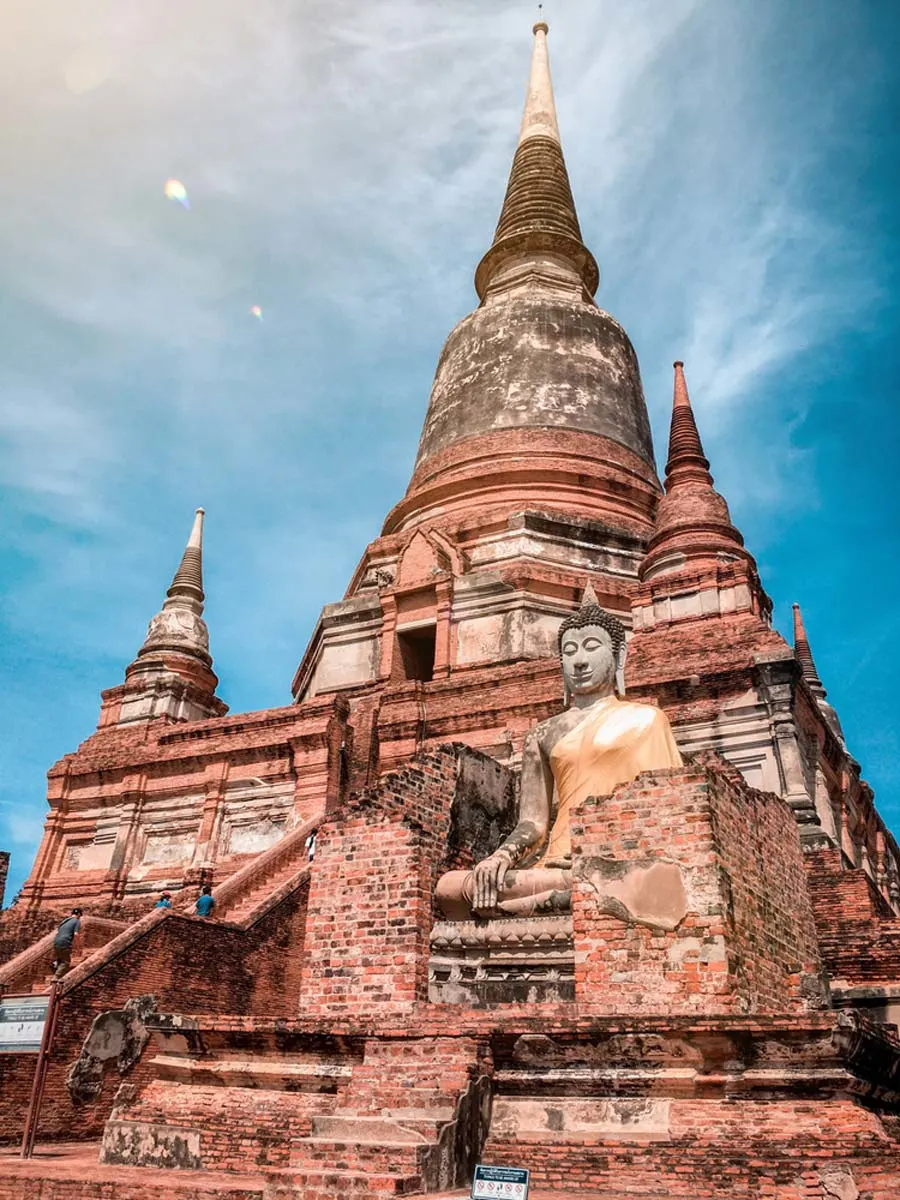 Religion plays a massive role in daily Thai life, and one of the best ways to experience it is by immersing yourself in Buddhist culture.
There are numerous temples throughout the country. Heading out on a tour to Ayutthaya from Bangkok is a magical way to see one of the country's most revered temple complexes.
Get Lost in Nature at Khao Sok National Park
Khao Sok National Park, located on the mainland, sits between Phuket, Krabi, Khao Lak, and Koh Samui. And as far as nature reserves go, few come close.
At its heart lies the stunning artificial Cheow Lan Lake, but the highlight is the abundance of rare animal and plant life.
Visit the Phi Phi Islands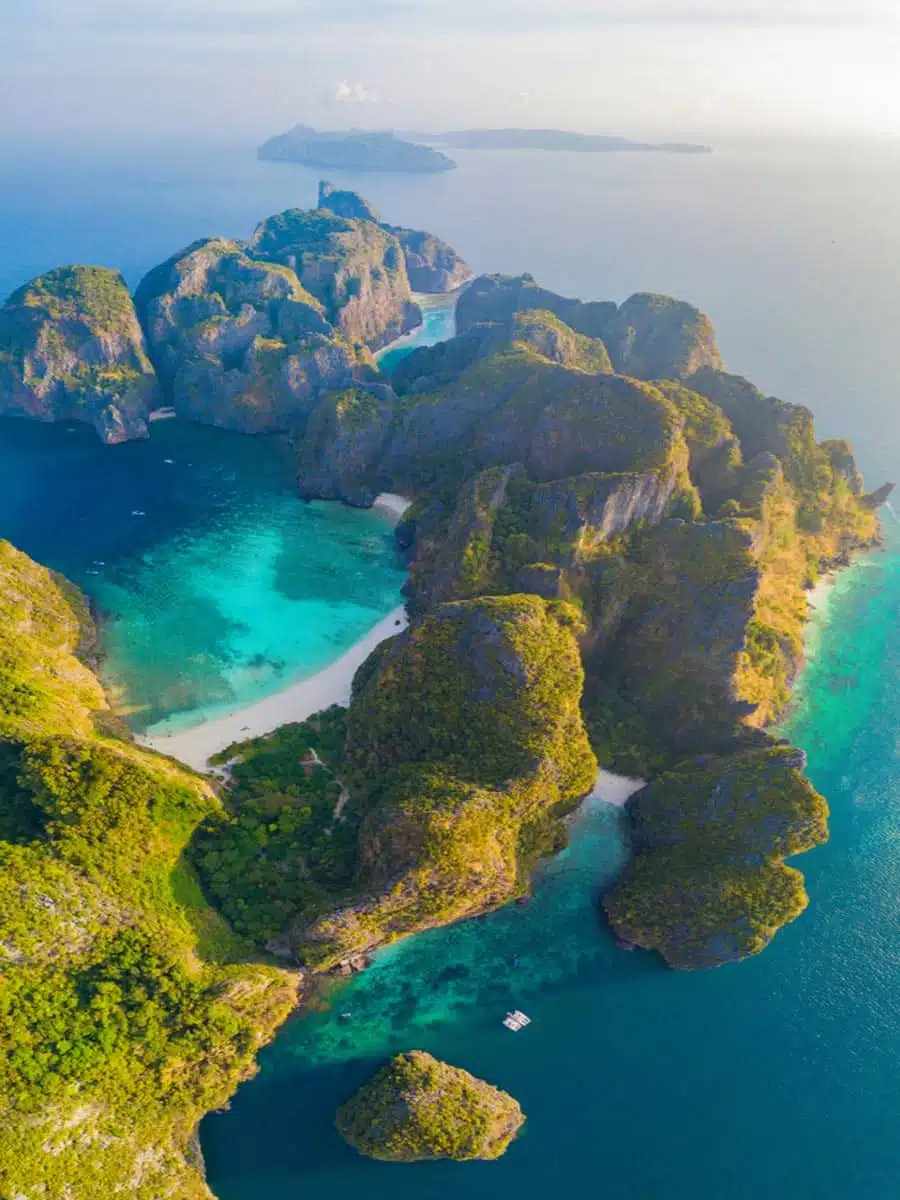 A group of six islands on the west coast of Thailand; the Phi Phi Islands shine as a jewel of the Andaman Sea.
Best known as the setting for the Leonardo Di Caprio film The Beach, exploring the picturesque landscapes is a no-brainer. Head out from Krabi on a Phi Phi Islands speedboat tour for the ultimate adventure.
Take Part in Songkran
If you aim to travel to Thailand, one festival that you shouldn't skip is the annual Songkran festival.
Held during April each year, this rings in the Thai New Year and sees countrywide water fights over three days. Signifying the washing away of the old, it's a unique and enjoyable experience.
Watch a Muay Thai Fight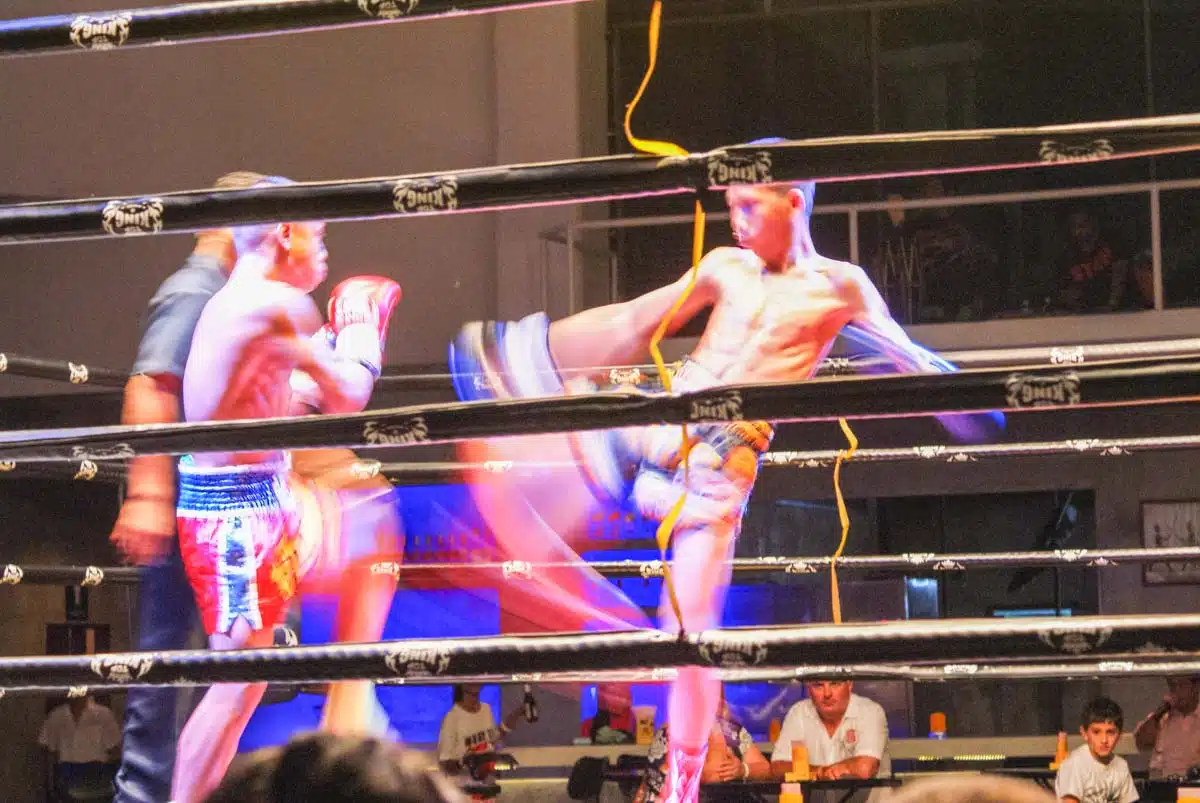 When you're in Thailand, it's almost inevitable that you'll come across a Muay Thai club and events held at bars and venues. This traditional boxing style is a cultural combat sport that you must see to believe.
Watch a fight or two and delve into this side of Thai life or take a Muay Thai lesson to get some skills under your belt.
Marvel at the Big Buddha in Phuket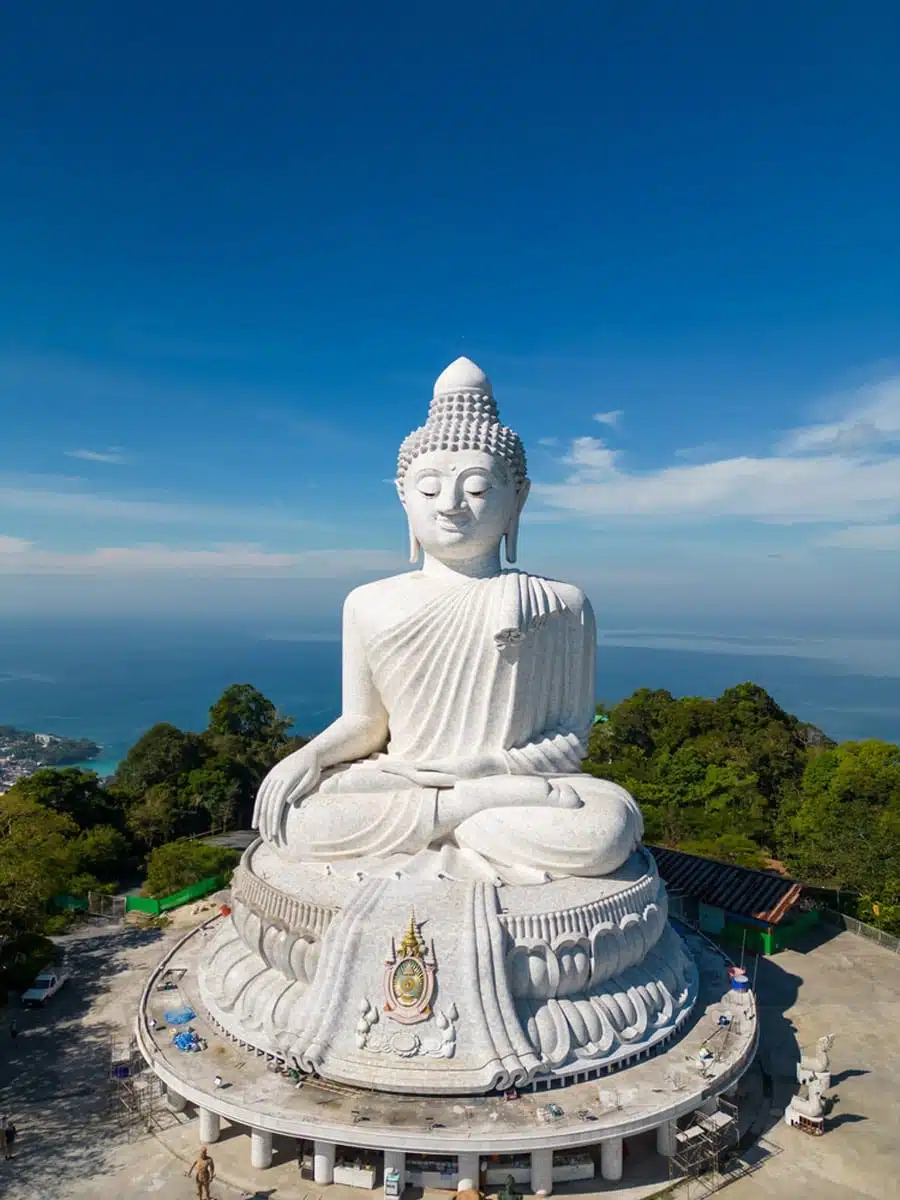 A staple of any worthwhile trip to Phuket is a visit to the Big Buddha that sits atop Nakkerd Hill.
Besides impressive views over the Phuket landscape, the 45-metre-tall gigantic Buddha is almost unbelievable. Made of white Burmese marble, this statue sits overlooking the region and is one of those must-visit attractions.
Get Retail Therapy at a Floating Market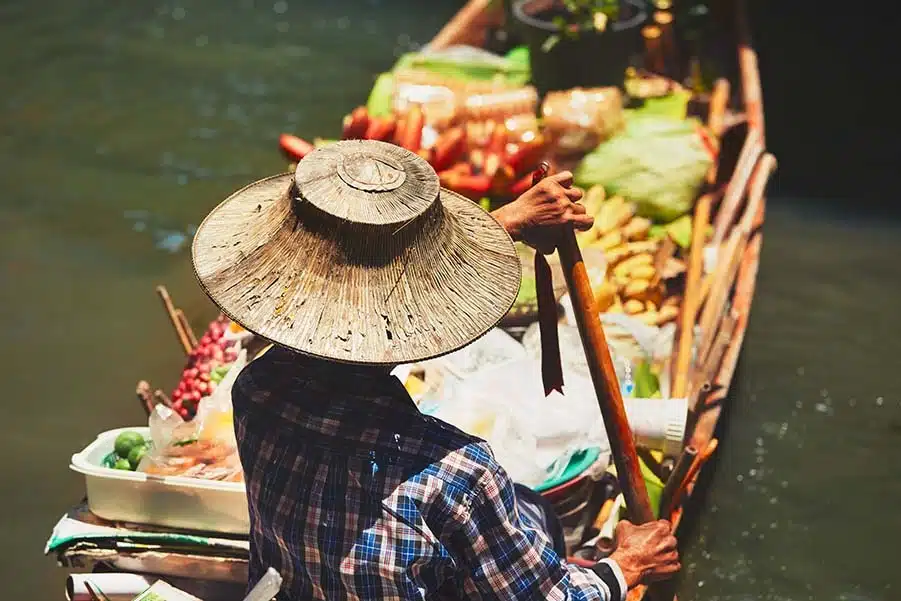 Sure; there's nothing quite like the therapeutic value of regular old retail therapy. But take that soothing experience and put it in water. Head out on a day tour to Damnoen Saduak.
In Bangkok, this floating market is the largest in Thailand. Here vendors sell everything from fresh produce to handicrafts from stalls built on longtail boats.
Suggested Thailand Trip Itineraries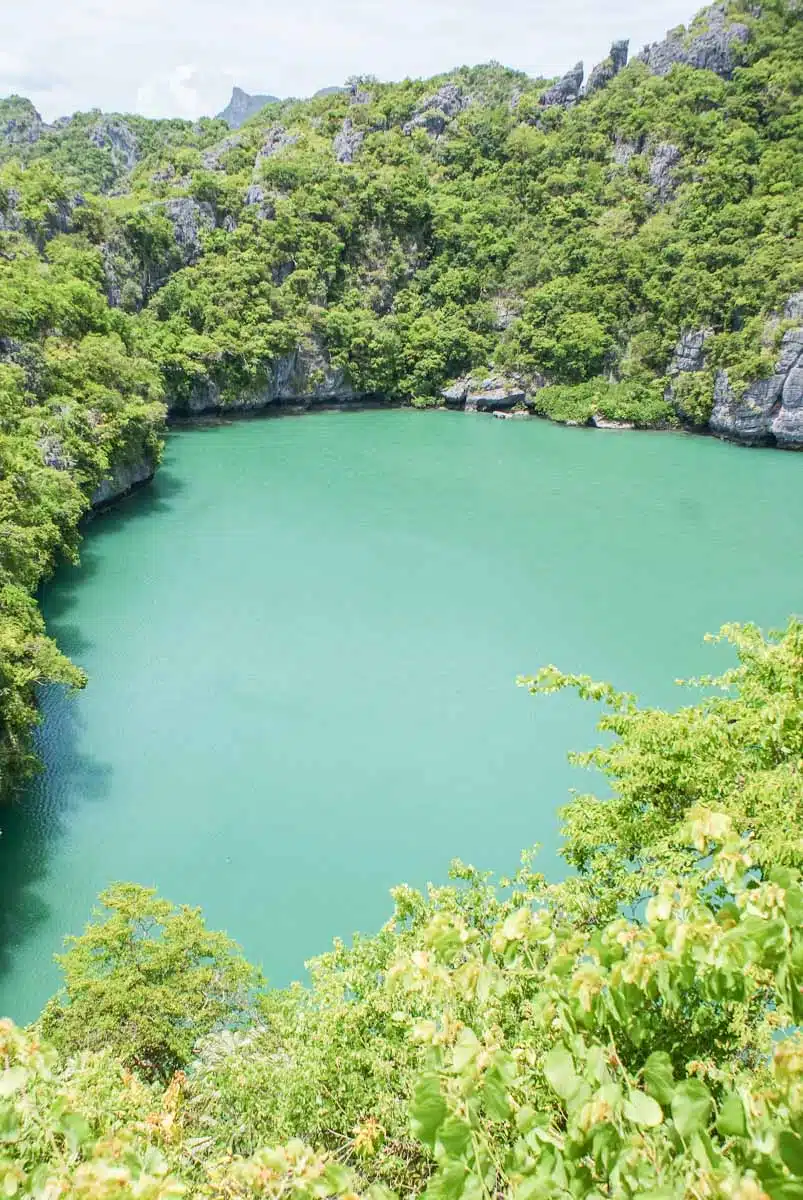 Do you fancy yourself a maverick explorer who doesn't take orders from anyone? No?
Thank the heavens because sometimes, to experience what Thailand has to offer fully, you'll need some direction. The direction, in this case in the form of some genuinely fantastic itineraries.
Explore the Beaches of Southern Thailand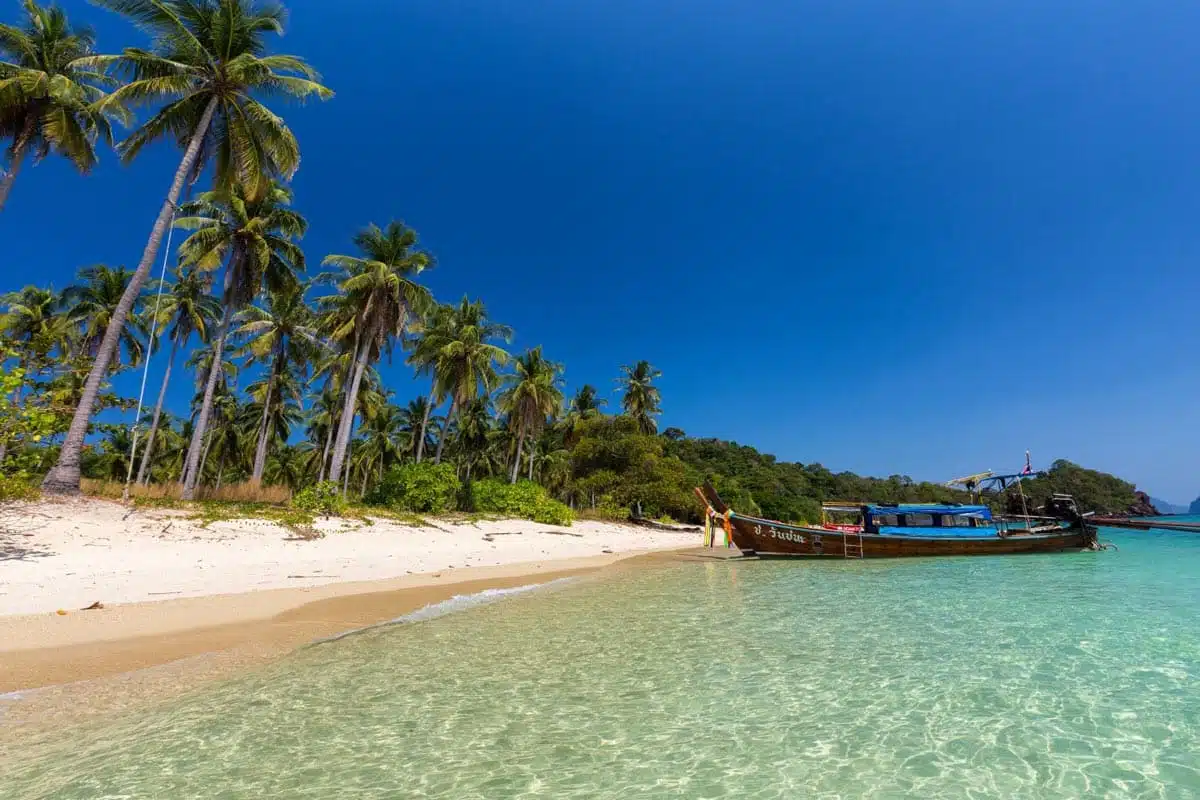 How does a Southern Thailand travel guide sound? Featuring unparalleled beach life, this is where dreams come to life.
Flight to Phuket – Spend 2 days discovering the attractions of Phuket – Explore Khao Sok National Park – Island hop around Ao Nang for 3 days – Stay on Koh Lanta for 3 days – Discover Koh Lipe – Flight back to Phuket.
Delve Into the Culture of Northern Thailand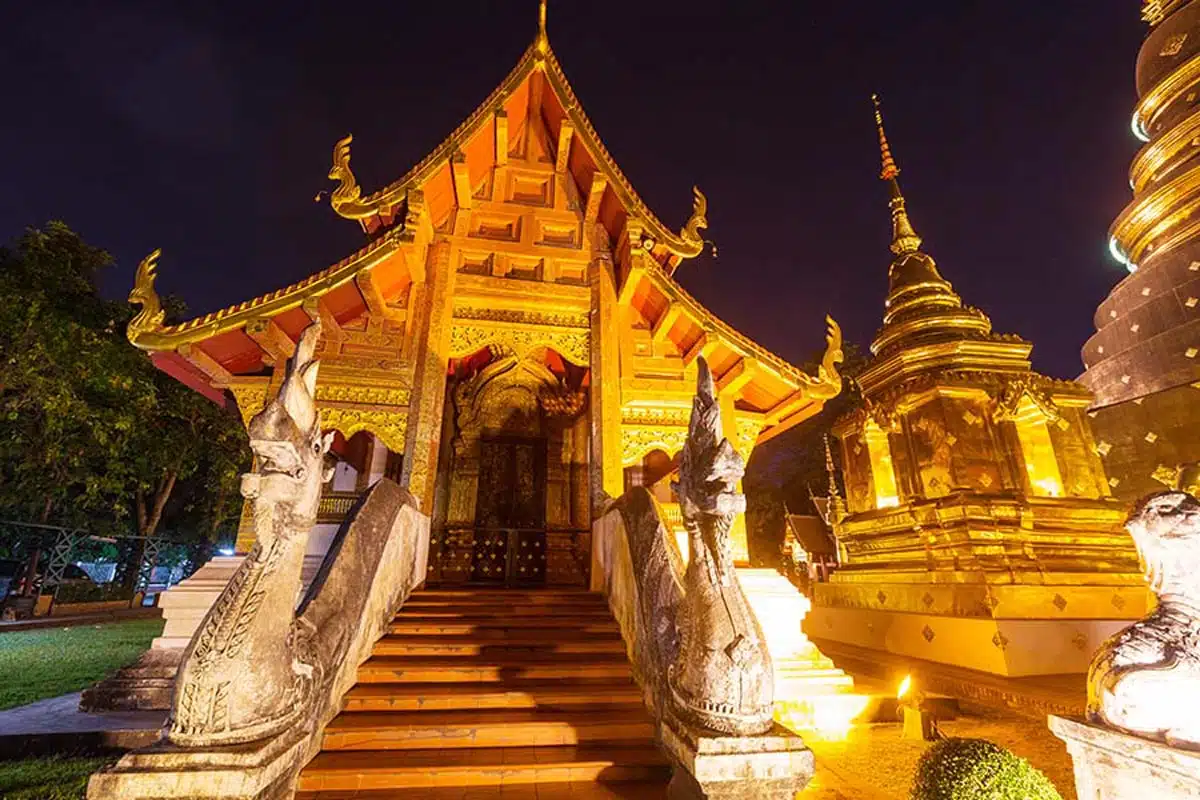 Head to Northern Thailand for a more enlightening look into this stunning country's rich culture and history.
Flight into Bangkok – Explore the urban jungle of Bangkok for 3 days – Visit the ancient site of Ayutthaya – Flight to Chiang Mai – Discover the history of Chaing Mai over 3 days – Head out to Pai and experience the Thai outdoors – Bus to Chaing Rai – Visit the White Temple – Flight back to Bangkok.
Read Next: 17 Best Places to Visit in Asia
Hidden Thailand – Thailand Off the Beaten Path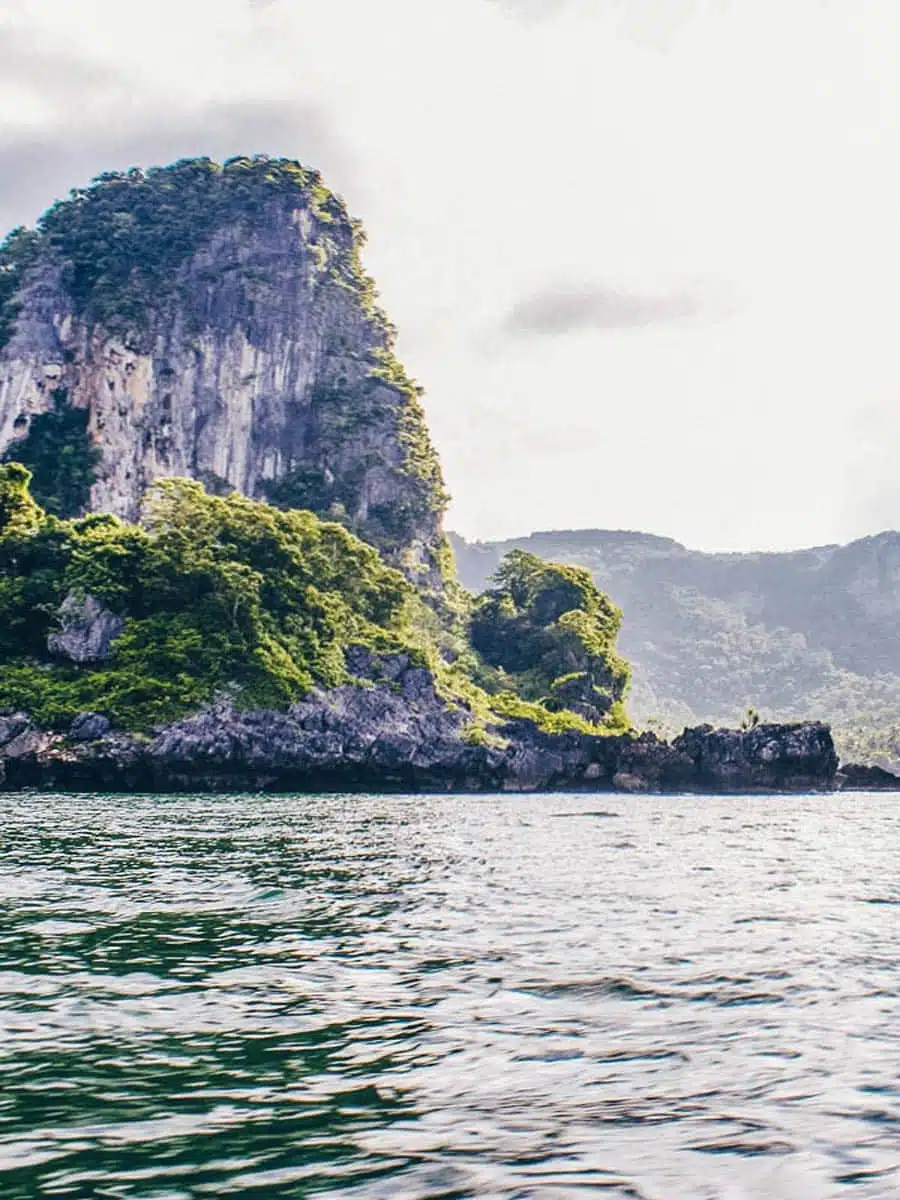 You'd think that a country with such a vibrant culture and rich history would have plenty of hidden gems. And you'd be right.
Heck, who doesn't love heading off the beaten path? I know I do.
Notorious for its beauty and culture, Thailand also has a more noteworthy nightlife. Nowhere is this more evident than in its famous Full Moon Party. Picture a massive festival that takes place on a seemingly endless stretch of beach lined with bars that blast music throughout the night.
Not your average beach trip, I'd say.
For a more sobering (get it?) experience, taking a few days to backpack through the Kanchanaburi Province is as off the beaten path as it gets.
Here you'll find the infamous Death Railway that links Myanmar and Thailand, as well as the Bridge over the River Kwai. A haunting yet crucial part of the country's past.
Read Next: Exploring Thailand: Postcards from Railay
How to See the Best of Thailand for Free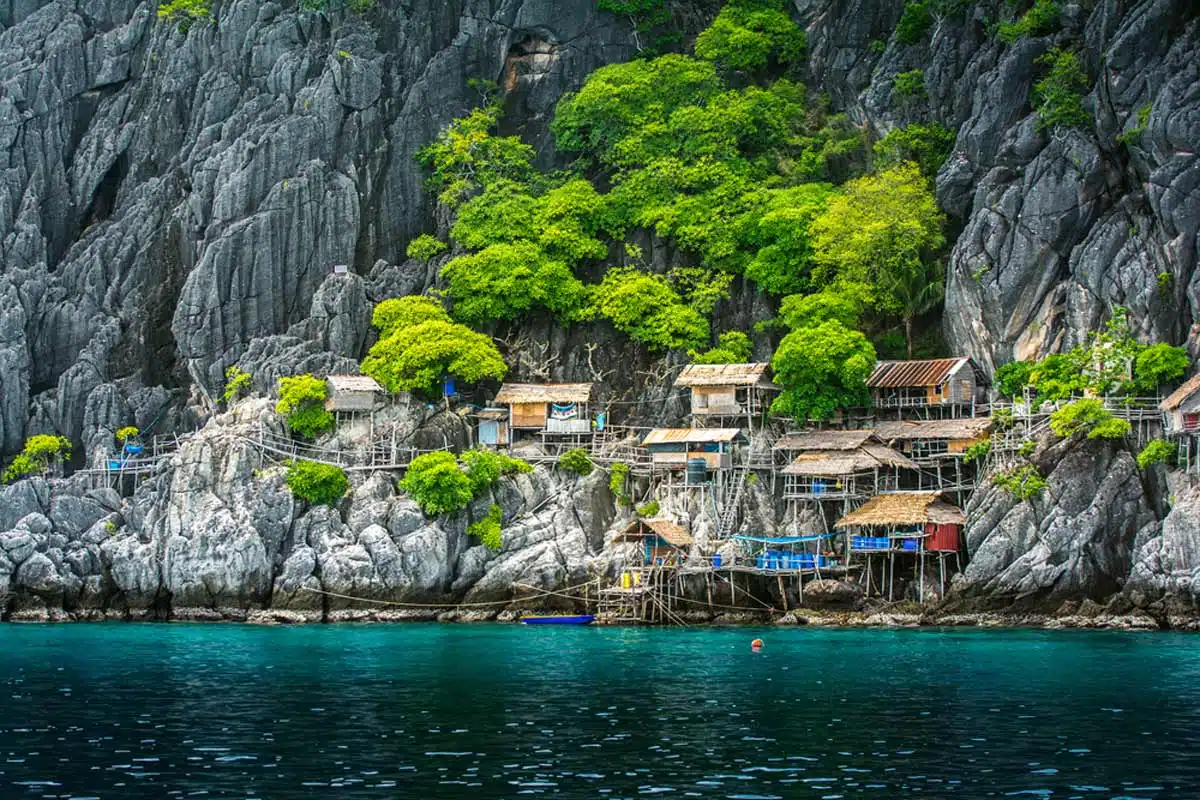 You don't need to break the bank to have a fantastic time in Thailand. In fact, there are so many attractions that don't cost anything and are definitely worth your attention.
Stick to these exciting and free activities to help safeguard your budget.
Free Access to Temples – Not only are they spectacular glimpses into the history and culture of Thailand, but temples throughout Thailand are also free to visit.
However, if you want, you can donate to the temple you visit. In exchange, you'll get a cooked meal in return.
Free Markets – Thailand's street markets and floating markets are free to visit and explore. This is a great way to browse through thousands of vendor stalls and buy something that catches your eye.
Couchsurfing – Locals in Thailand are extremely friendly and hospitable. As such, couchsurfing for accommodation is common.
This is a great way to sleep for free and find out about local hidden gems.
Dishes to Try in Thailand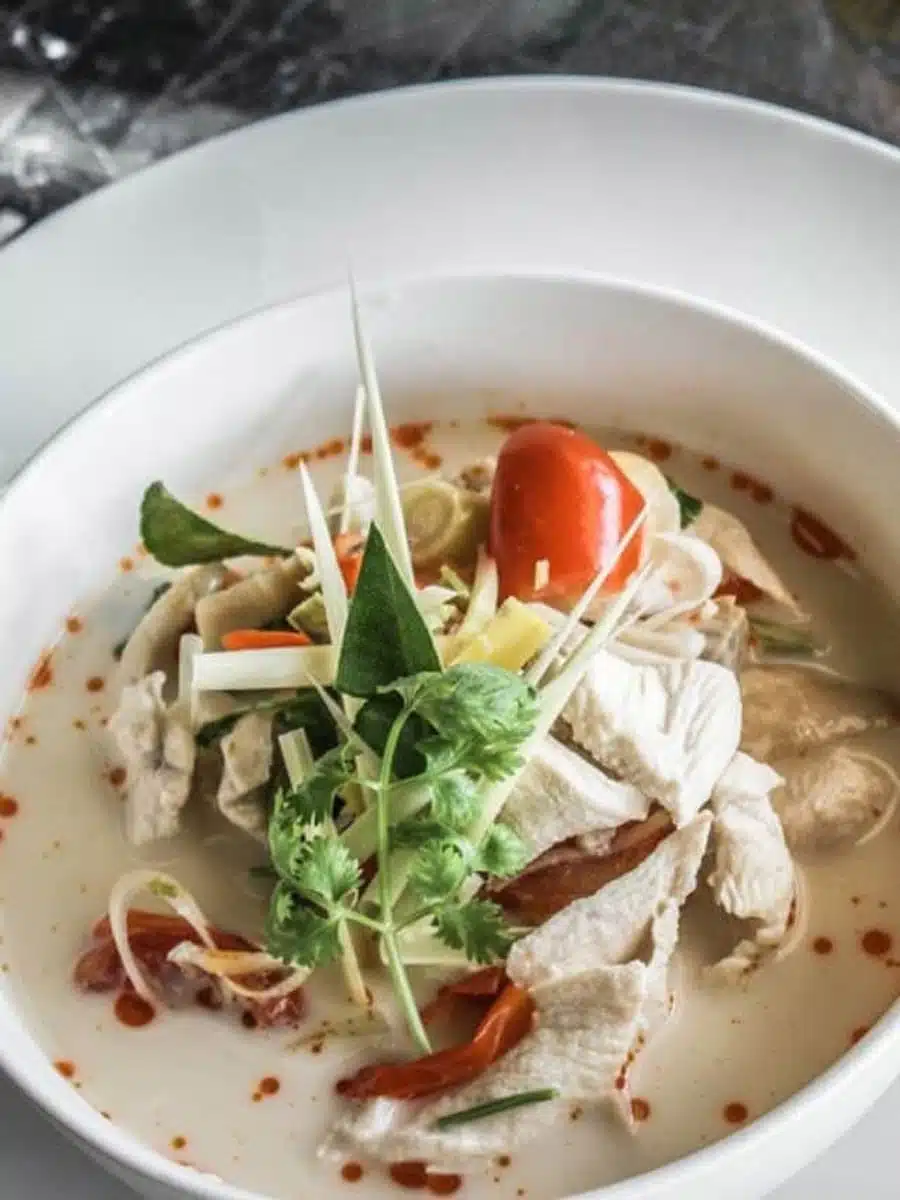 Pad Krapow Moo Saap – A simple yet highly delicious dish consisting of fresh basil fried and mixed with pork.
Gaeng Keow Wan Kai – Another traditional Thai dish, this is an irresistible green chicken curry.
Kai Med Ma Muang – Simply cooked chicken mixed with Thai spices, blended with cashew nuts.
Khao Soi – Curry noodle soup made with a creamy coconut sauce served with or without rice.
Pak Boong – A tropical plant dish, this green leafy vegetable comes cooked in a delicious stir-fry style.
Panang – A simple, stripped-down traditional Thai curry served with rice and a green salad.
Kao Niew Ma Muang – This is a sweet dish with classic mango and sticky rice.
Pad Thai – It doesn't get any more Thai than a classic Pad Thai; this is a delicious fried noodle dish.
Top Drinks in Thailand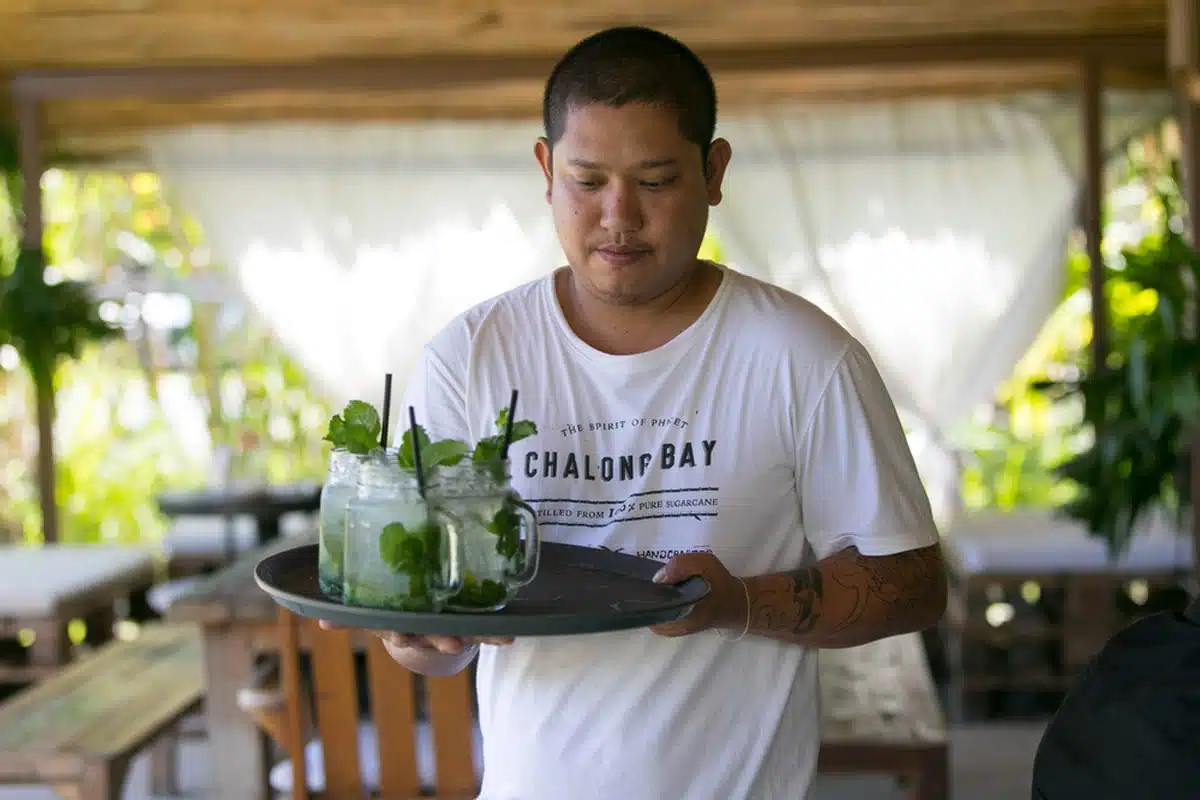 Mekhong – The first locally-produced branded gold spirit in Thailand, this rum whisky features flavours with hints of chilli, vanilla, and spices.
Sato – A Thai wine made from sticky rice, originally only drunk during celebrations in the Isaan region.
Sang Som – This distilled liqueur made from sugarcane or molasses with tastes of coffee, coconut, and sugar.
Chang – A classic Thai beer showcases a distinct amber colour and comes in various styles.
Thai Milk Tea – A tremendously popular drink in Thailand, it's Ceylon tea made with evaporated and condensed milk.
Oliang – A delicious icy caffeine treat, this is a mix of coffee beans, soybeans, corn, rice, and sesame seeds with notes of cardamom.
Nam Thabthim – A popular Thai juice that comes from freshly squeezed pomegranates that are a natural source of vitamin C, antioxidants, and fibres.
Nom Yen – Commonly called "iced milk", this drink showcases a distinct pink colour and combines ice-cold milk and sala syrup.
Thailand Travel Guide: Things to Know Before You Go to Thailand
Tips for Travelling to Thailand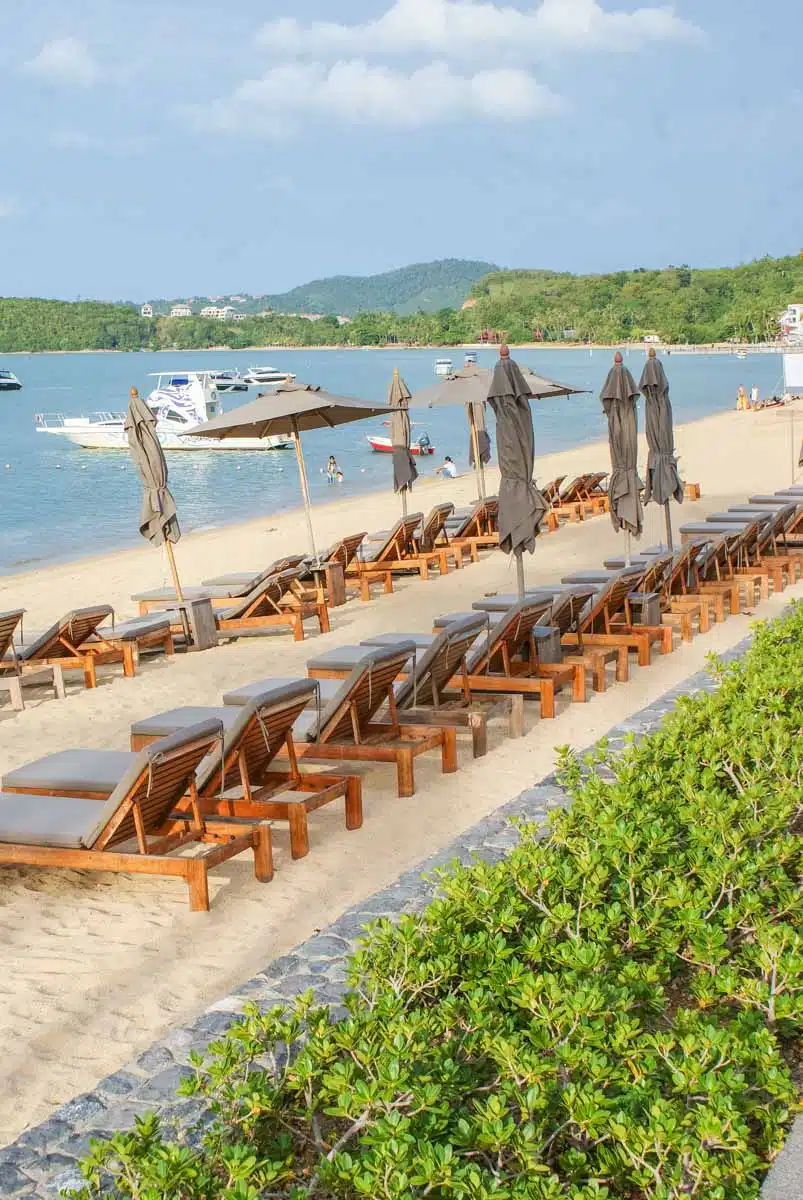 Probably the most essential Thailand travel tip is that you should always be respectful towards locals and other travellers. This is especially true in temples and places of worship.
When in public, avoid raising your voice or starting a commotion. 
When visiting attractions, note that there are two prices for locals and foreigners (farangs). As odd as this seems, you can do nothing about it except pay the price charged.
Always take the weather into account when planning your trip to Thailand. Although generally hot and humid, some months are almost unbearable.
Tipping In Thailand
Similarly to other places in Southeast Asia, it is not customary to tip in Thailand. Tipping is not mandatory, and there is no requirement for you to tip anyone.
However, showing gratitude to someone for services rendered comes appreciated. A Thai service provider will never hold out their hand asking for a tip.
Interesting Facts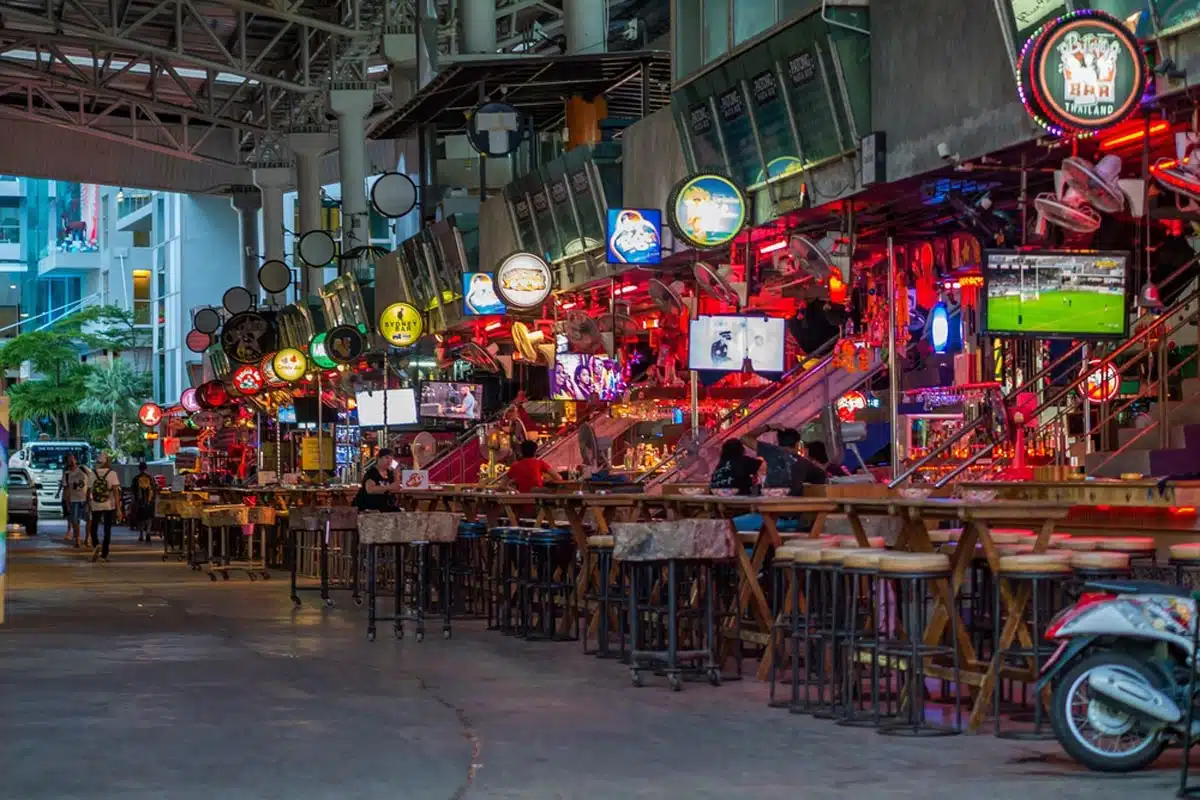 Thailand was originally known globally by another name. Until 1939 (and between 1945 and 1949), Siam was its globally recognised name.
Siamese cats are native to Thailand.
Thailand is also a constitutional monarchy like England.
Bangkok has a much longer ceremonial name — Krung Thep Mahanakhon Amon Rattanakosin Mahinthara Ayuthaya Mahadilok Phop Noppharat Ratchathani Burirom Udomratchaniwet Mahasathan Amon Piman Awatan Sathit Sakkathattiya Witsanukam Prasit.
It is the only country in Southeast Asia that never fell to colonisation by a European power.
Handy Phrases for Travelling to Thailand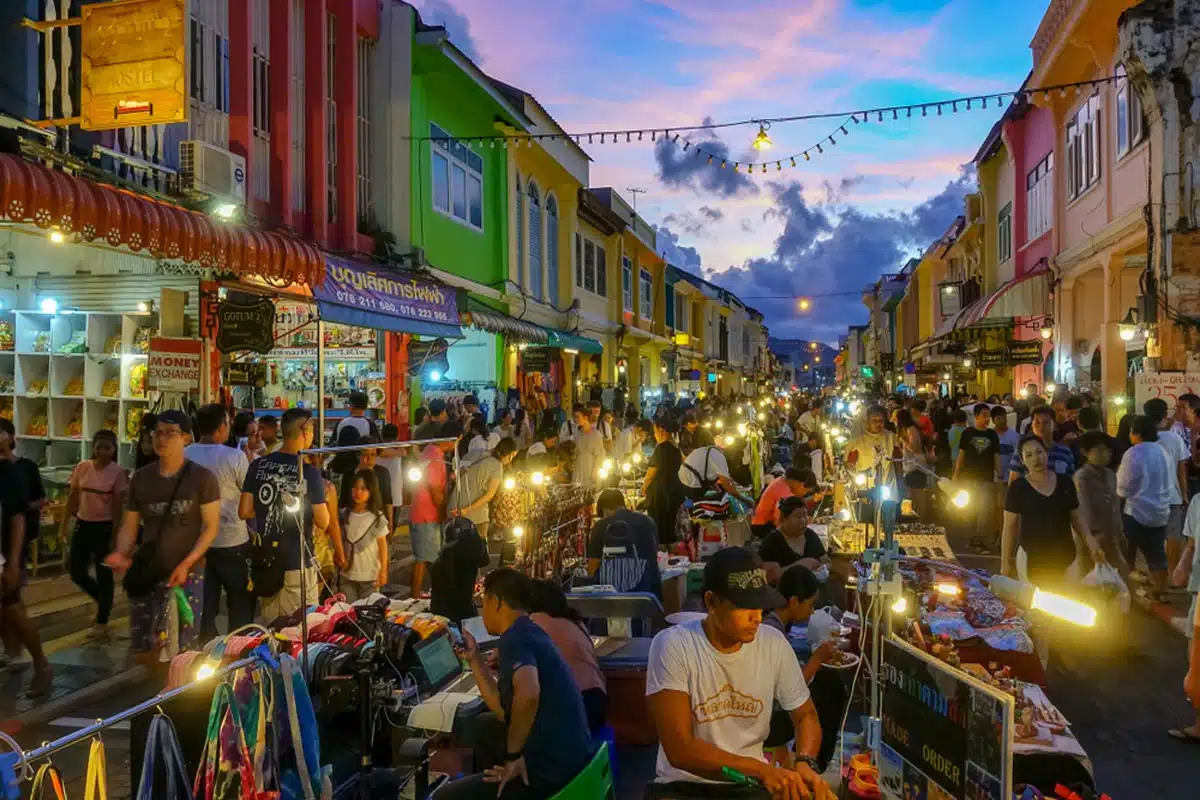 The national language of Thailand is Thai, and while it may sound a bit intimidating, you don't need to be fluent to get by. Knowing a few key phrases can make your trip to Thailand much less confusing.
Here are some of the most useful:
Sawadee (krup/ka) – Hello
Chai (krup/ka) – Yes
Mai (krup/ka) – No
Khop khun (krup/ka) – Thank you
Ra ka tao rai? (krup/ka) – How much does this cost?
Gee Baht? – How much?
Nii kuu à-rai? – What is this?
Kun pood paasaa anggrit dai mai? – Can you speak English?
Tip: Adding either "krup" or "ka" at the end of a phrase indicates gender, respectively male and female.
Time Zones
Thailand uses Indochina Time (GMT+7).
Electricity + Adapters
Thailand operates on the 230V supply voltage and 50Hz.
While adapters in Thailand follow either a type A, B, or C plug type, it's always a good idea to bring along a universal electrical adaptor for your trip.
Health
When travelling to Thailand, there are a few precautions to take regarding your health while in the country.
Ensure that your basic shots, including measles, are up to date. Furthermore, speak to your physician about the possibility of getting the needed shots to protect yourself from hepatitis A, cholera, and typhoid.
When deciding what medication to take with you, remember that mosquitoes in Thailand can carry Japanese encephalitis, dengue fever, and malaria.
As far as Covid-19 goes, Thailand considers it to fall into the same category as the seasonal flu. Thus you do not need to present any Covid-19 related documents, including vaccination certificates, upon arrival in the country. It is also not mandatory to wear masks in Thailand.
Transport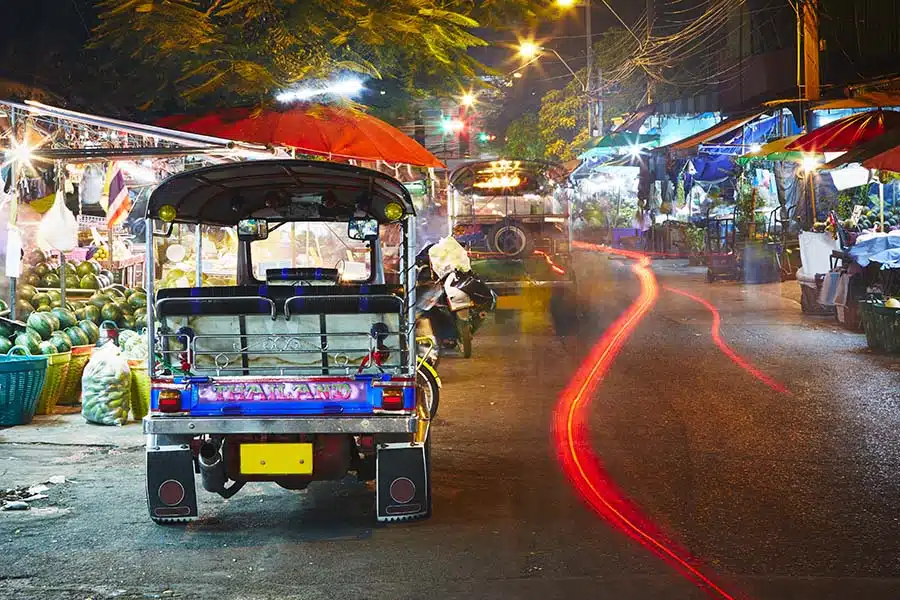 General transportation in Thailand comes in a few methods. The easiest way to get around in Bangkok is by using the BTS Skytrain. It operates from 6:30 am to midnight and passes by most of the city's attractions and points of interest.
Tickets cost between 16 and 50 baht depending on how many stations you pass through.
You can also make use of metered taxis when travelling in any of the country's major cities. Prices start at 35 baht and increase by 2 baht for every kilometre travelled.
An excellent option for inter-city transportation or inter-provincial travel is public buses. These are very well-priced, and tickets range from 7 to 9 baht for shorter rides and 9 to 19 baht for longer trips.
Safety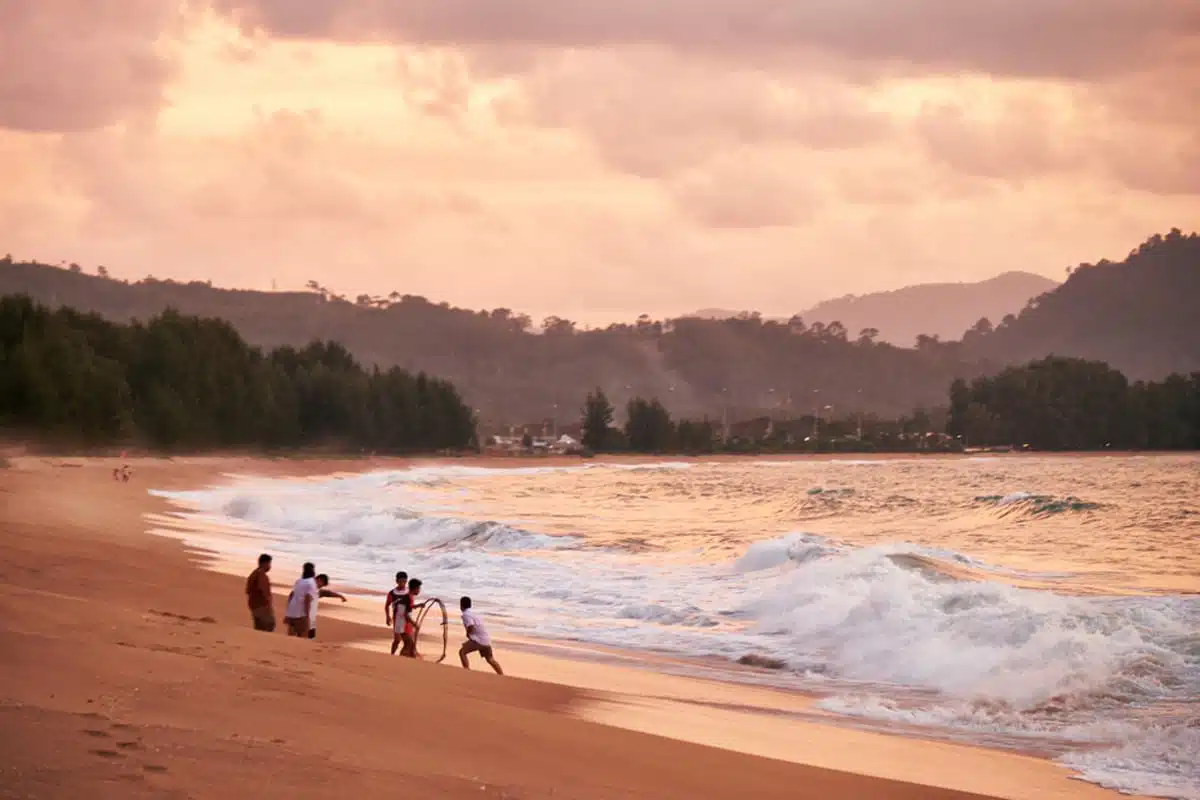 Although generally safe, Thailand's urban areas do have their fair share of petty crimes and tourist scams. Pickpocketing is a concern, especially when you're in a big crowd of people or perusing vendor stalls at markets.
Operated by fraudulent companies, tourism and booking scams are also things to watch out for.
Costs and Budgeting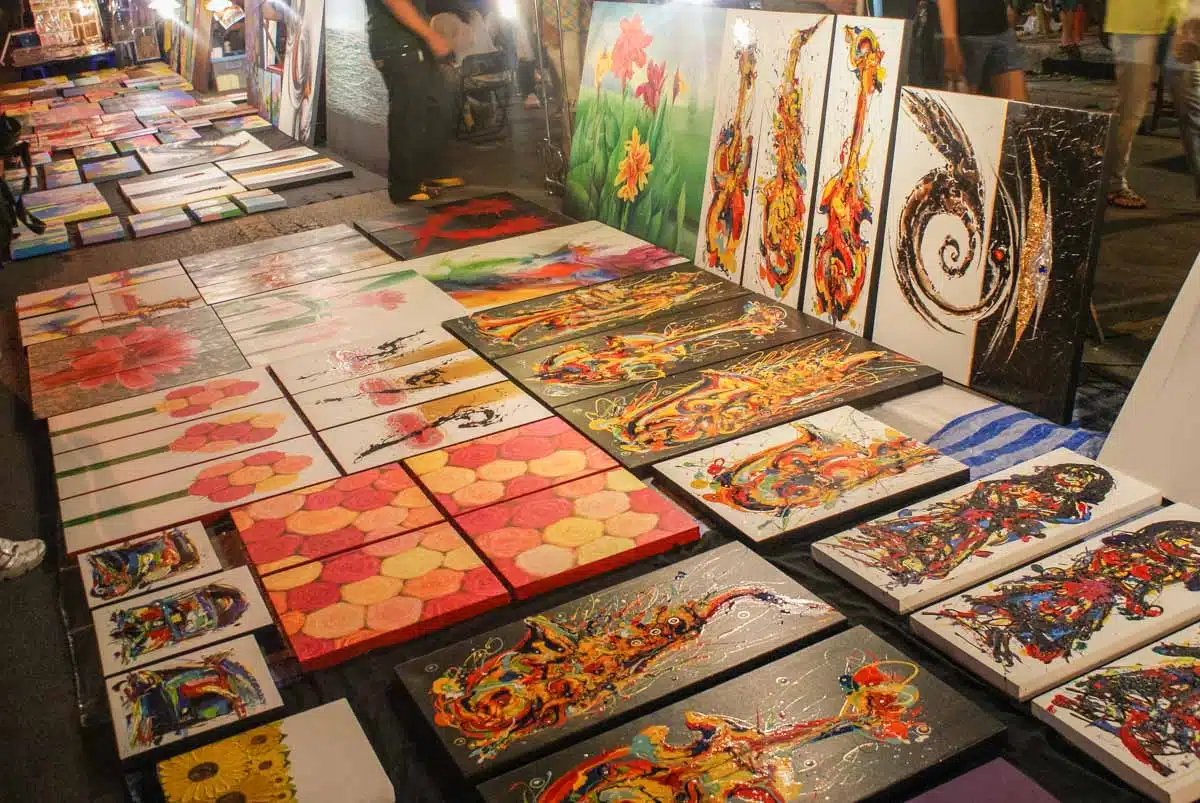 Although an inexpensive destination, you should always budget well when travelling to Thailand.
Keep in mind that there is a nearly endless range of accommodation options, so that is something you can really save money on.
Another area where you can cut costs is when dining out. Street market food is delicious, safe to consume, and comes at crazy low prices. The most expensive thing to be aware of will be your entrance and tour costs when visiting local attractions.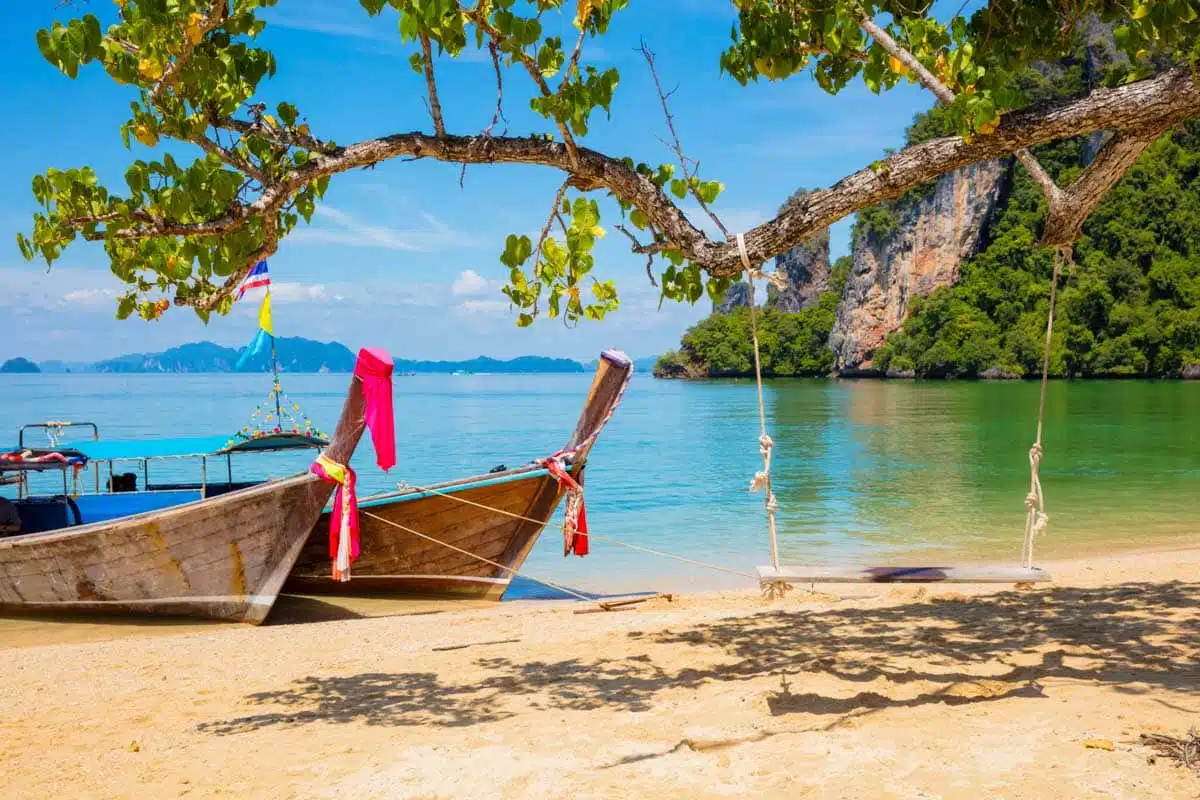 Thailand is one of South-East Asia's most popular destinations. Planning a trip and wondering what…
Thailand Map