When's the best time to visit Bali? Wonder no more. This guide will help you plan your dream trip.
I get it — it's not always easy choosing when to go to a place you've never been to. You don't know what to expect or what to pack for your trip. It can start to feel a tad overwhelming.
That's where I come in to guide you on the right path. And trust me, the majestic "Island of the Gods" won't fail to impress you.
Between this and my Bali travel guide, you're one step closer to the ultimate vacay.
When's the Best Time to Visit Bali, Indonesia? At A Glance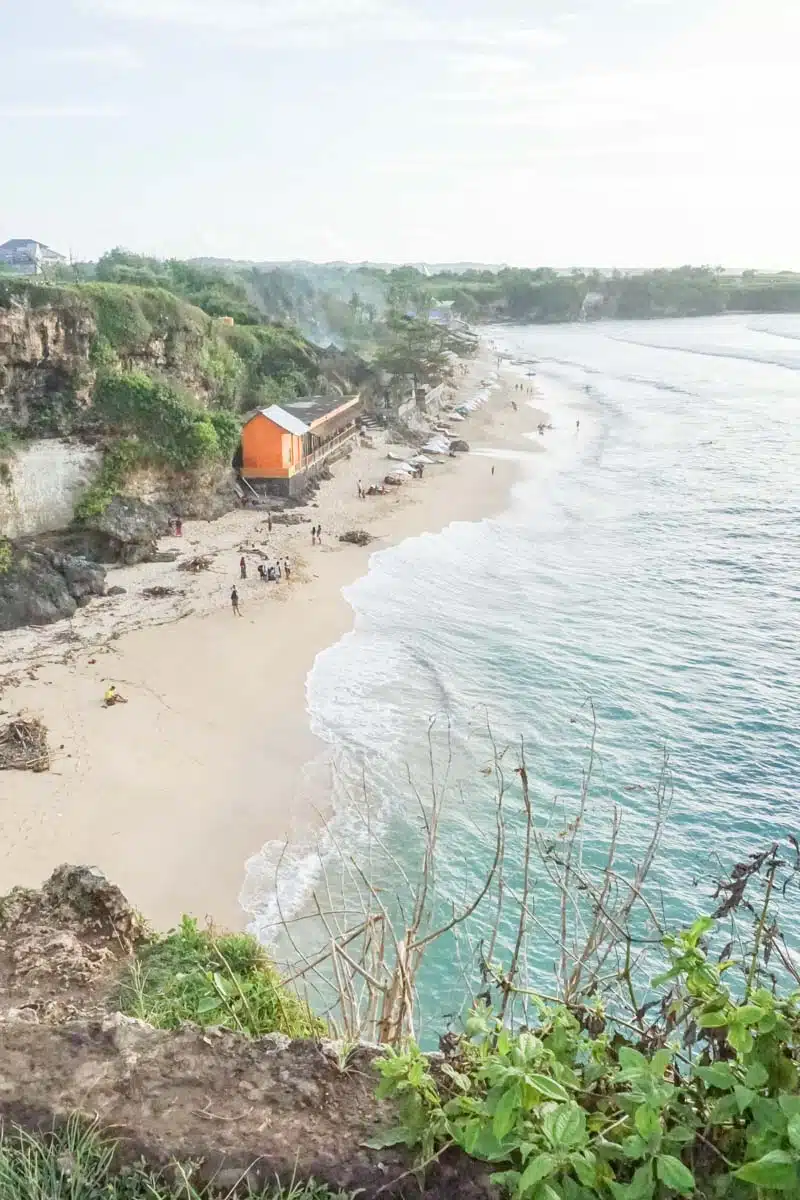 I'll level with you. There's no "best time of year to visit Bali." You can enjoy this magical island all year round.
However, Bali has two main seasons: a dry one and a wet one. Which means you can visit the island based on your preferred conditions. The dry season (April to October) sees fewer crowds, is more affordable, and is ideal weather for travellers.
The wet season (November to March) is humid – and sweaty AF. But it can be a great time to visit if you're looking for an authentic taste of Balinese culture.
The Best Time to Visit Bali
What is the Best Month to Visit Bali?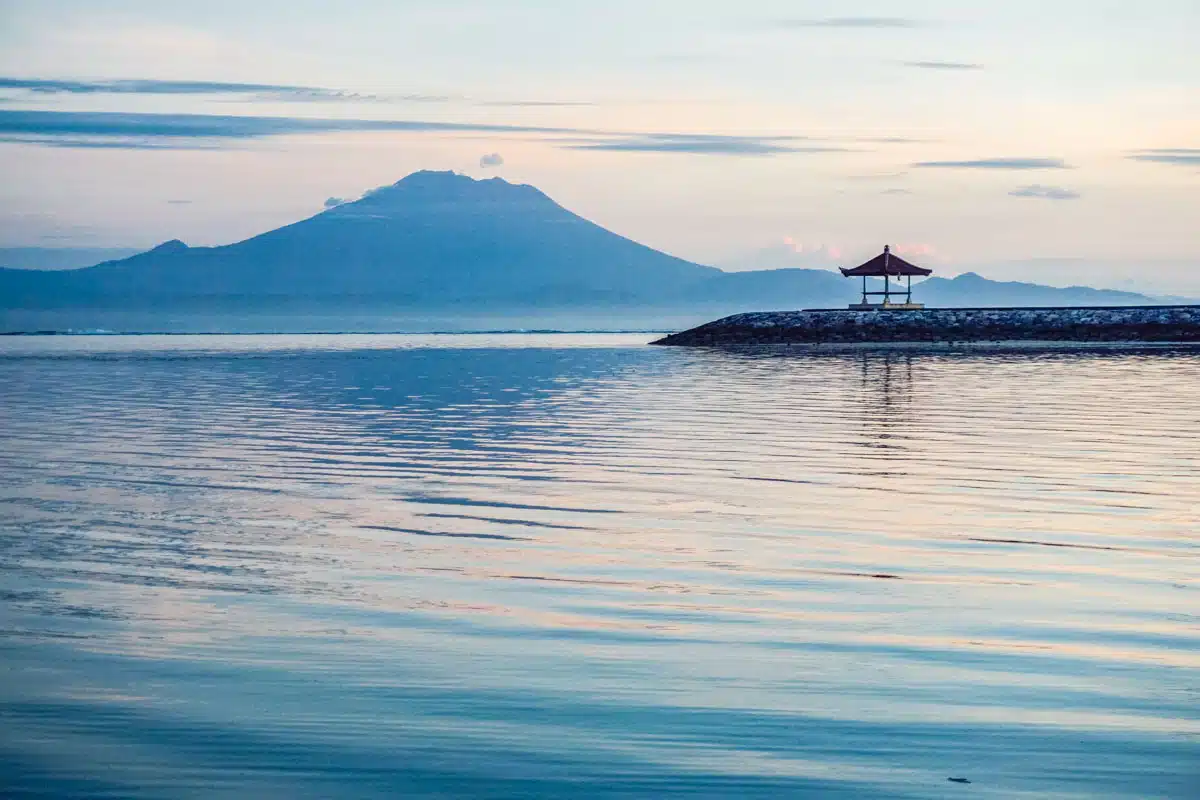 Deciding the best month to go to Bali depends on where you'll find yourself. Some regions shine in certain seasons, while others are year-round.
South Bali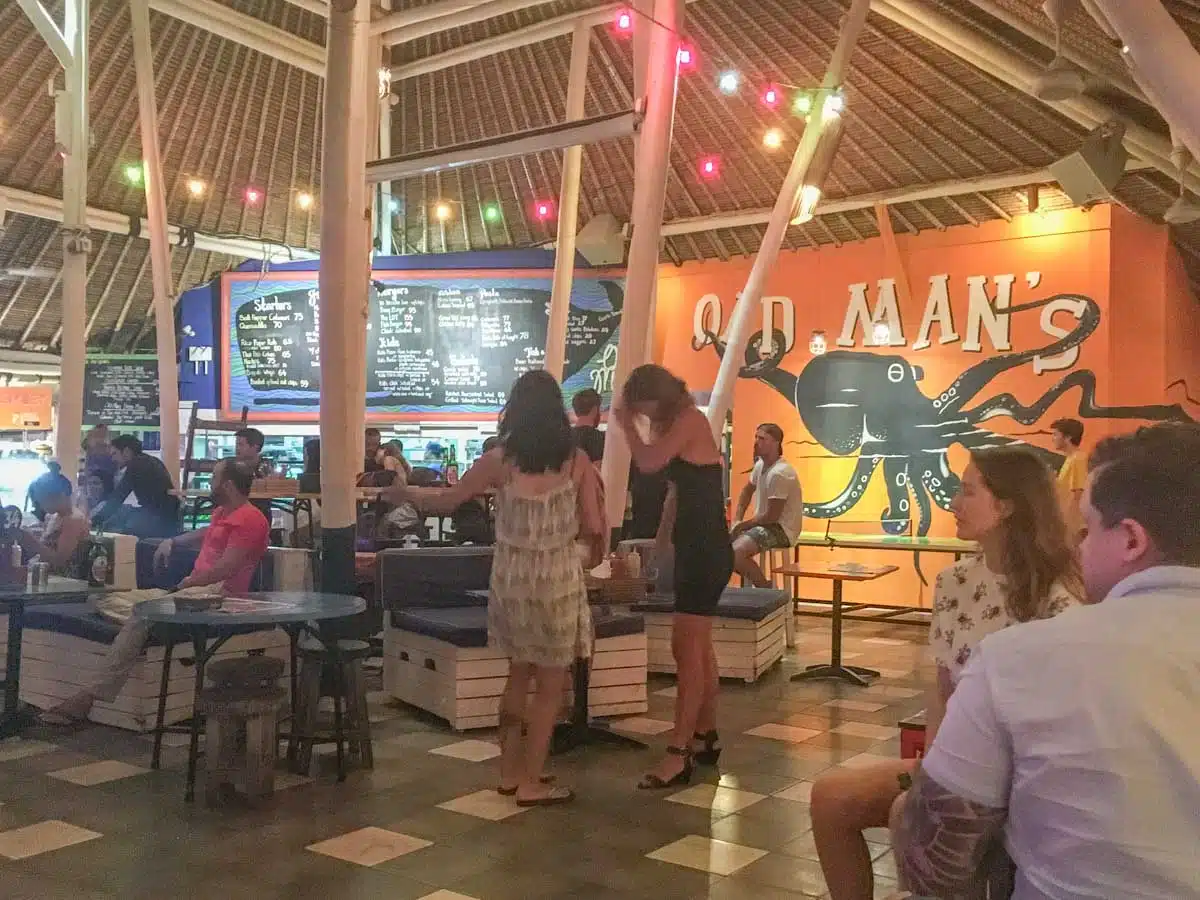 South Bali is the most popular region of the island. It's known for its famous parties, beaches and shopping. The best time to do these activities in South Bali falls between April and October when it's dry and warm.
Central Bali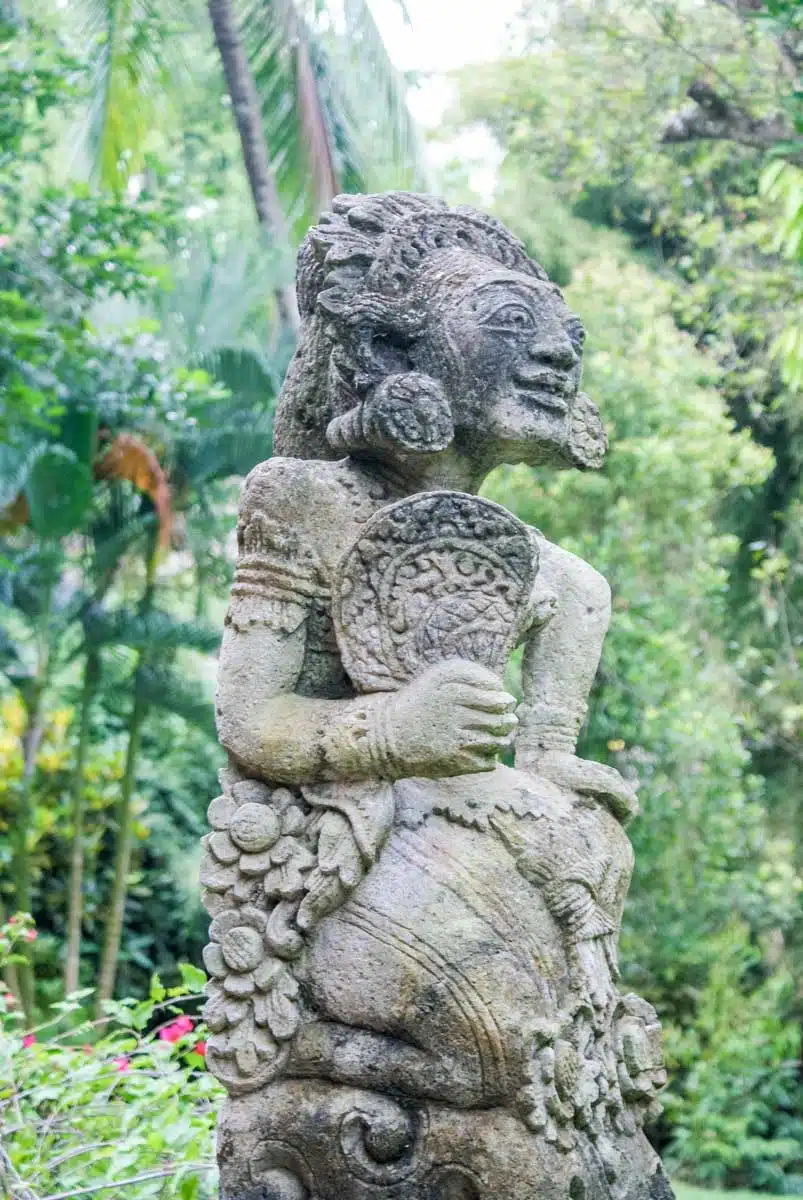 This is where you'll find Bali's arts and cultural hub, Ubud. And the gorgeous scenery courtesy of Bedugul's lakes and mountains.
You can visit Central Bali any time of the year. Taking day trips from Ubud is popular and would make more sense during the dry season (April to October).
West Bali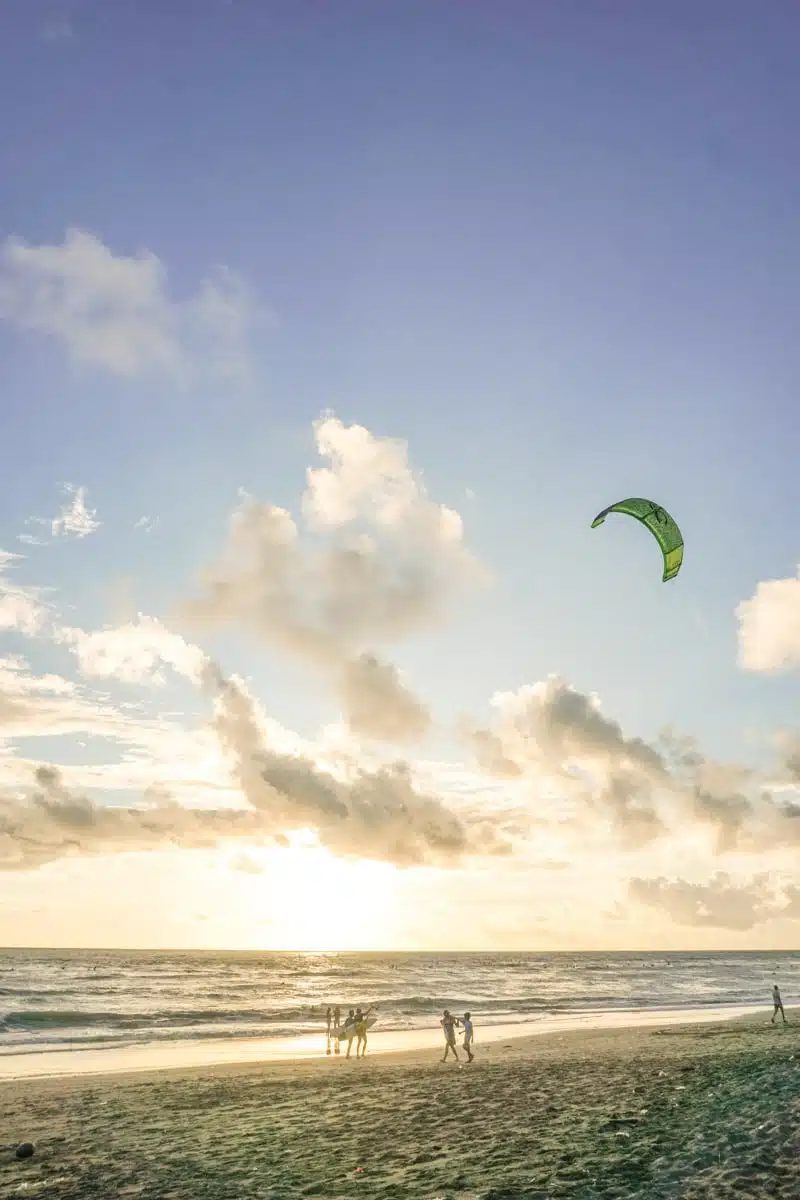 Western Bali is more secluded and a slice of paradise you can't deny.
But it's best to visit its glistening black pebble beaches and verdant forests in May, June, and September when it's still sunny and warm with thinner crowds.
North Bali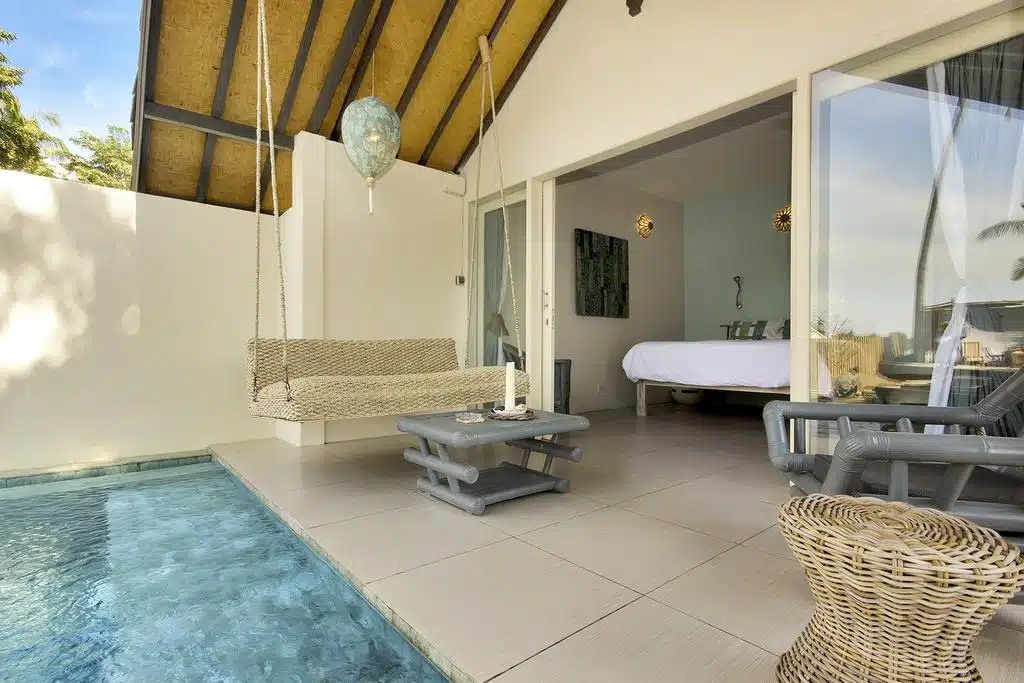 The breathtaking Lovina Beach resort area sits on the north coast. Lovina boasts bright coral reefs, stunning black sand beaches and a friendly population of dolphins.
Take a tour of all the Instagrammable hotspots, from rushing waterfalls to epic volcanic sites.
You can visit all year round, but to see dolphins, make your way to Lovina Beach from May to January.
East Bali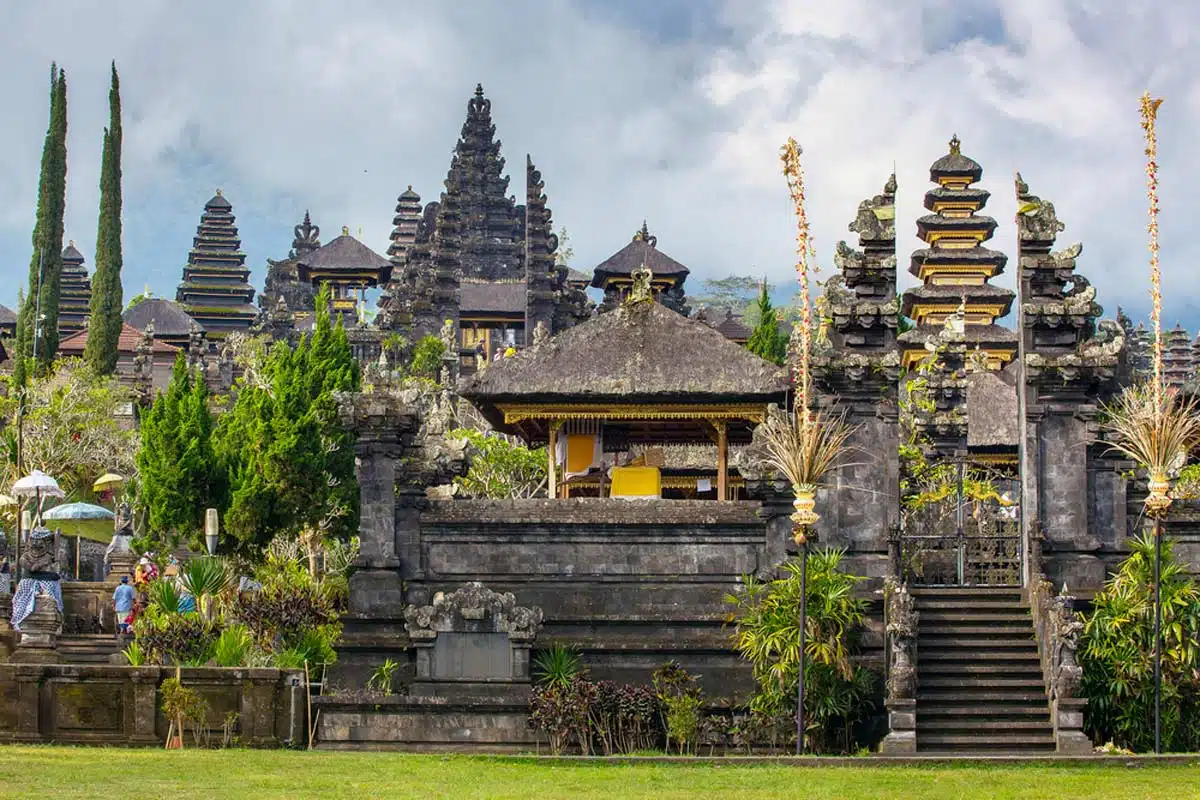 East Bali boasts several scenic diving sites and is home to numerous temples, including the utmost significant Balinese Temple, Pura Besakih.
Visit in May, June, and September to avoid crowds and peak season prices. The Pura Besakih Temple is open all year-round.
Southeastern Islands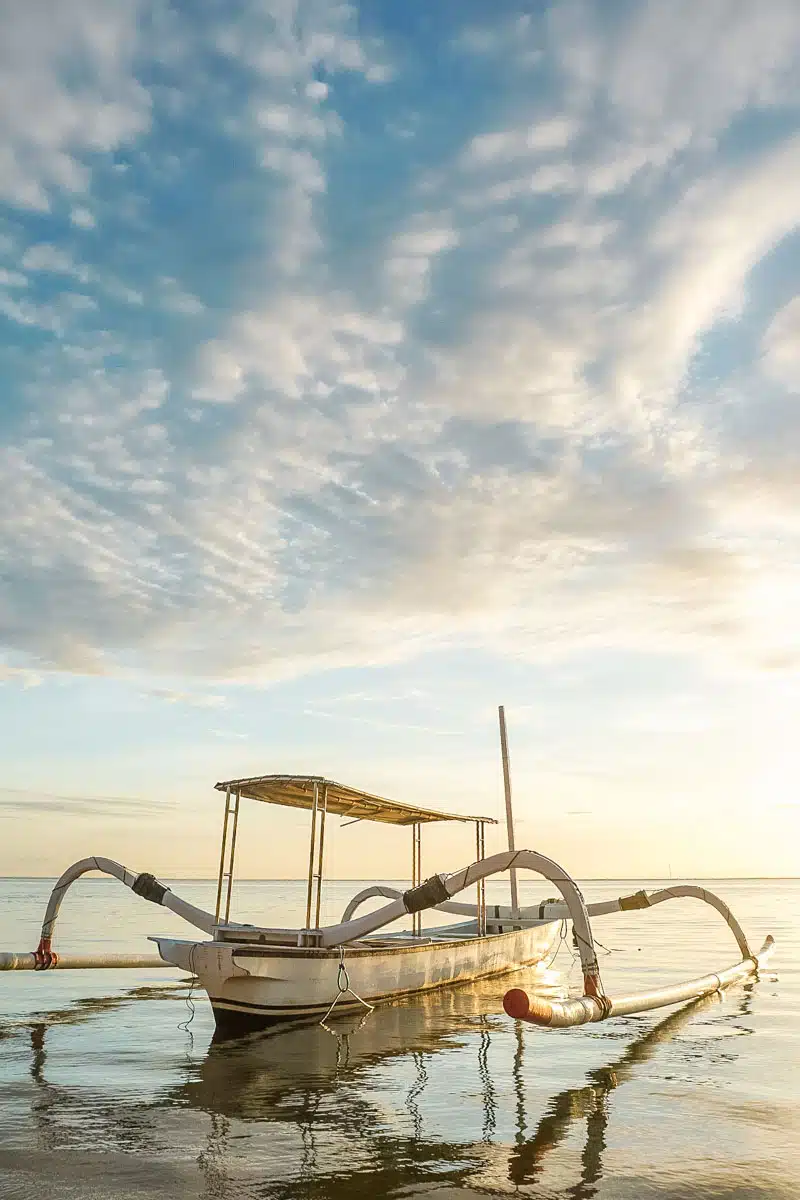 Explore the picturesque white-sand beaches and hidden coves of the Southeastern Islands. These islands tell a story of quaint fishing villages and a charming seaside atmosphere that's hard to resist.
The best time to experience these beautiful islands is in May, June, July, August, and September.
When's High Season in Bali?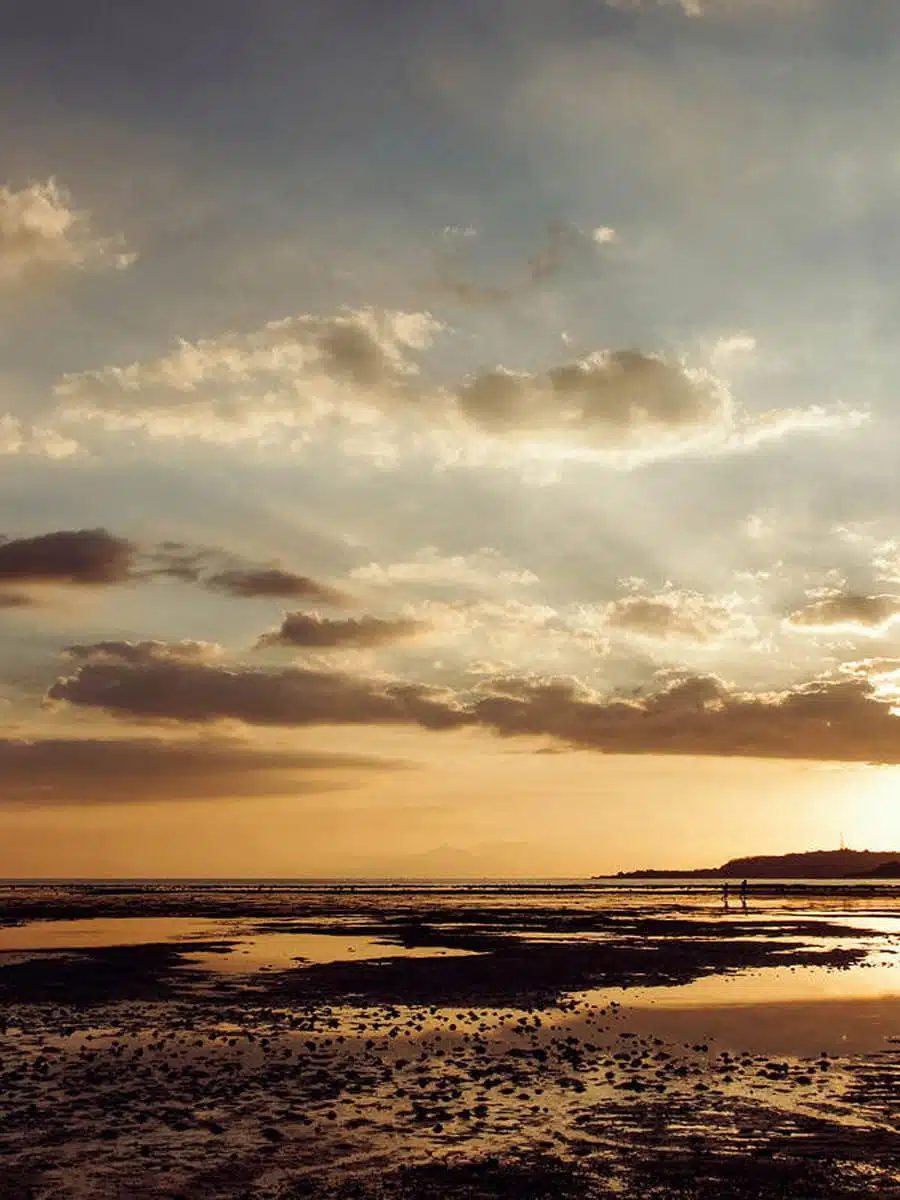 Bali's high season lasts from April to August when the weather is warm and rainy. It's also around the time of Indonesia's national school holidays. Tourists start pouring in, and prices begin to soar.
As a result, accommodation prices are high during this season, peaking in June, July, August, and September.
The Cheapest Time to Visit Bali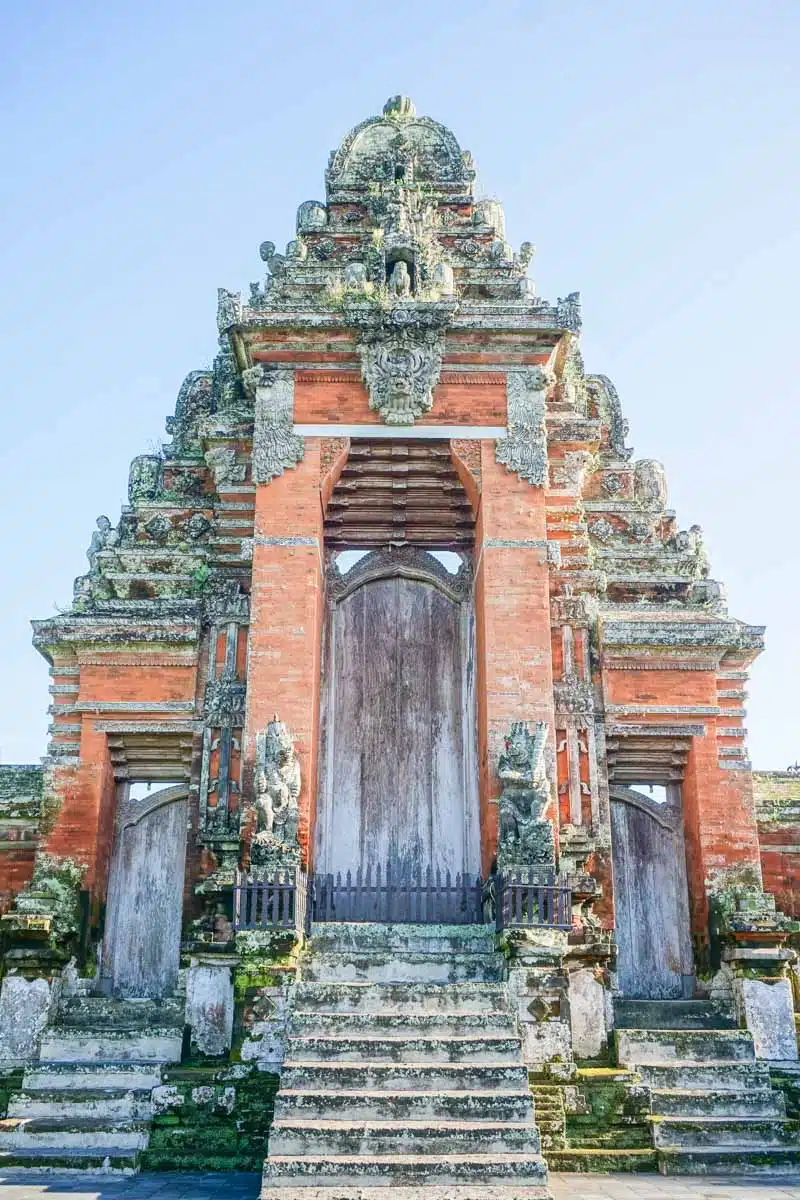 As I've mentioned, the high season in Bali comes with hordes of people and eyebrow-raising price tags. So it makes sense to avoid the peak season if you're on a budget.
In the off-season (October – March), you can score some excellent deals on accommodation, especially if you book ahead.
If you're looking to seriously save some cash, consider visiting Bali in February, as it's the cheapest month to fly out to the island.
To See Tanah Lot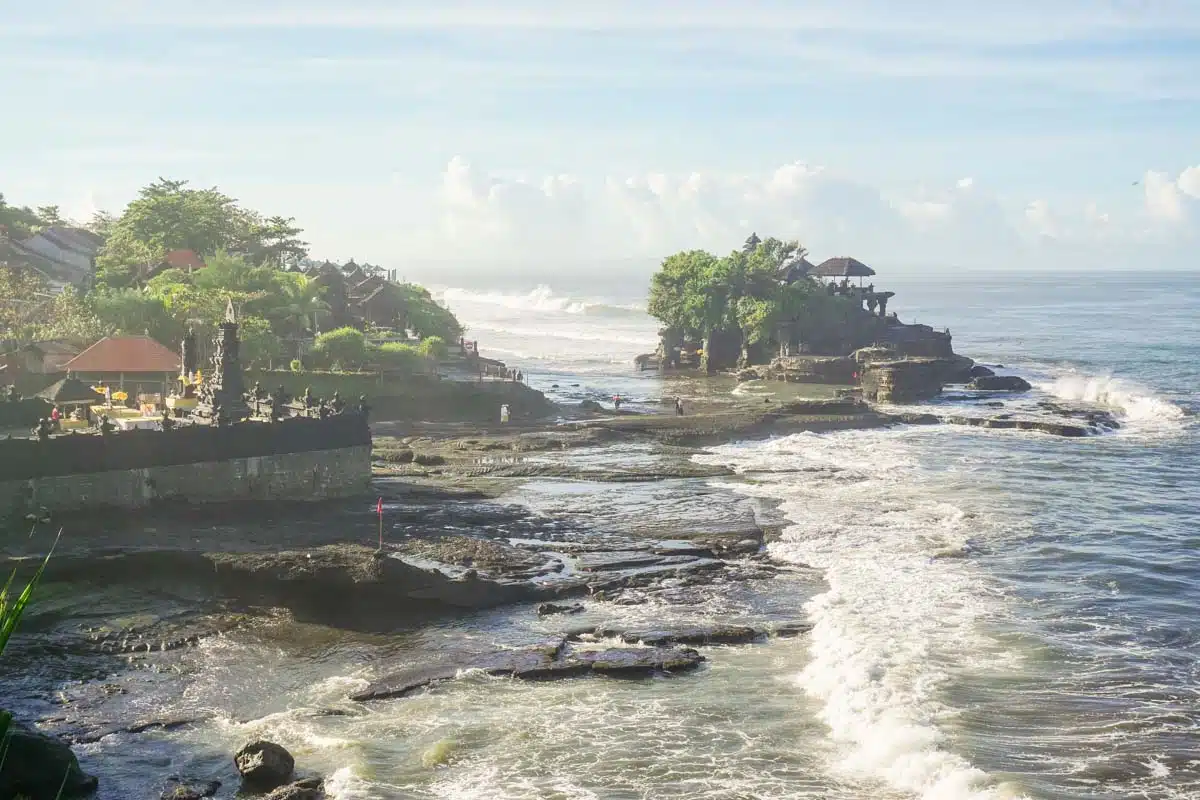 The Tanah Lot is an iconic site perched on a "floating island" with dramatic waves in the background. This mysterious ancient shrine is the perfect setting to admire the sunset.
Visit the temple during the evening in June, July, and August for the most ethereal sight.
To See Uluwatu Temple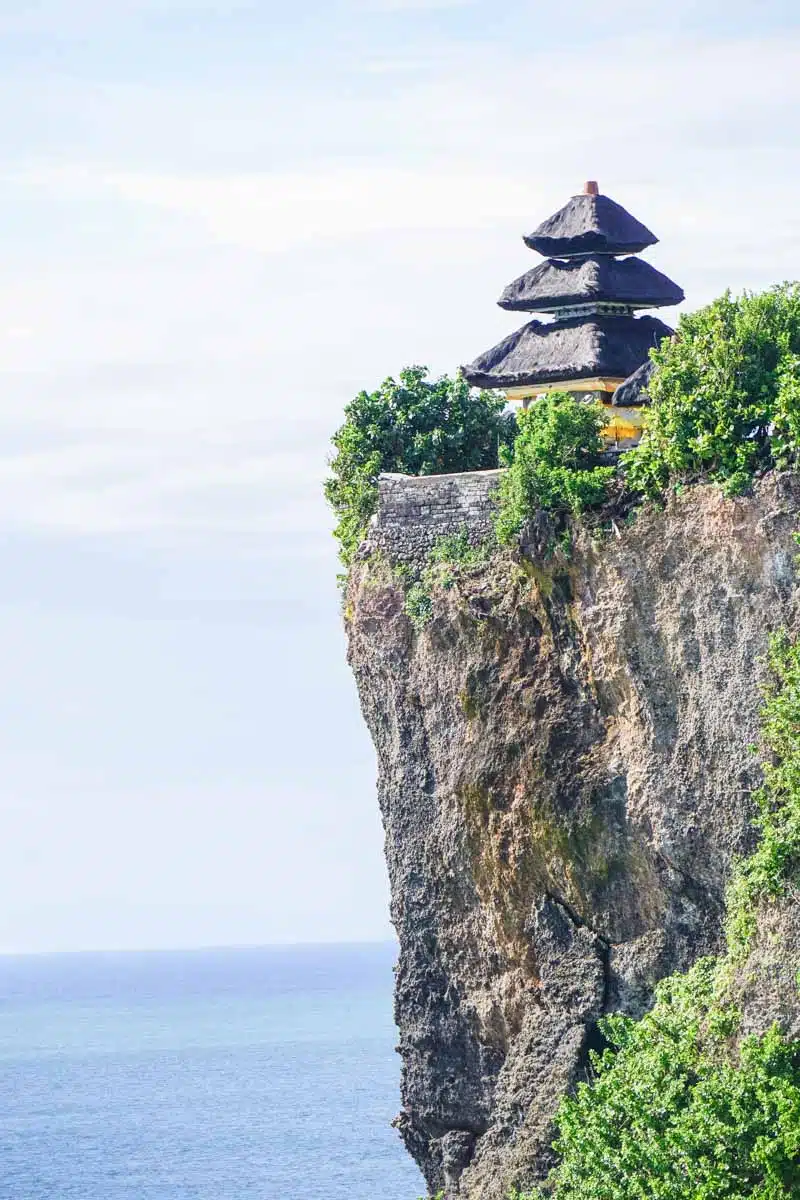 The 1,000-year-old Uluwatu Temple is a renowned attraction for its magical sunset views, dramatic cliffs, and traditional Balinese (Kecak) fire dance.
Visit in the shoulder season for fewer crowds.
To See Besakih Great Temple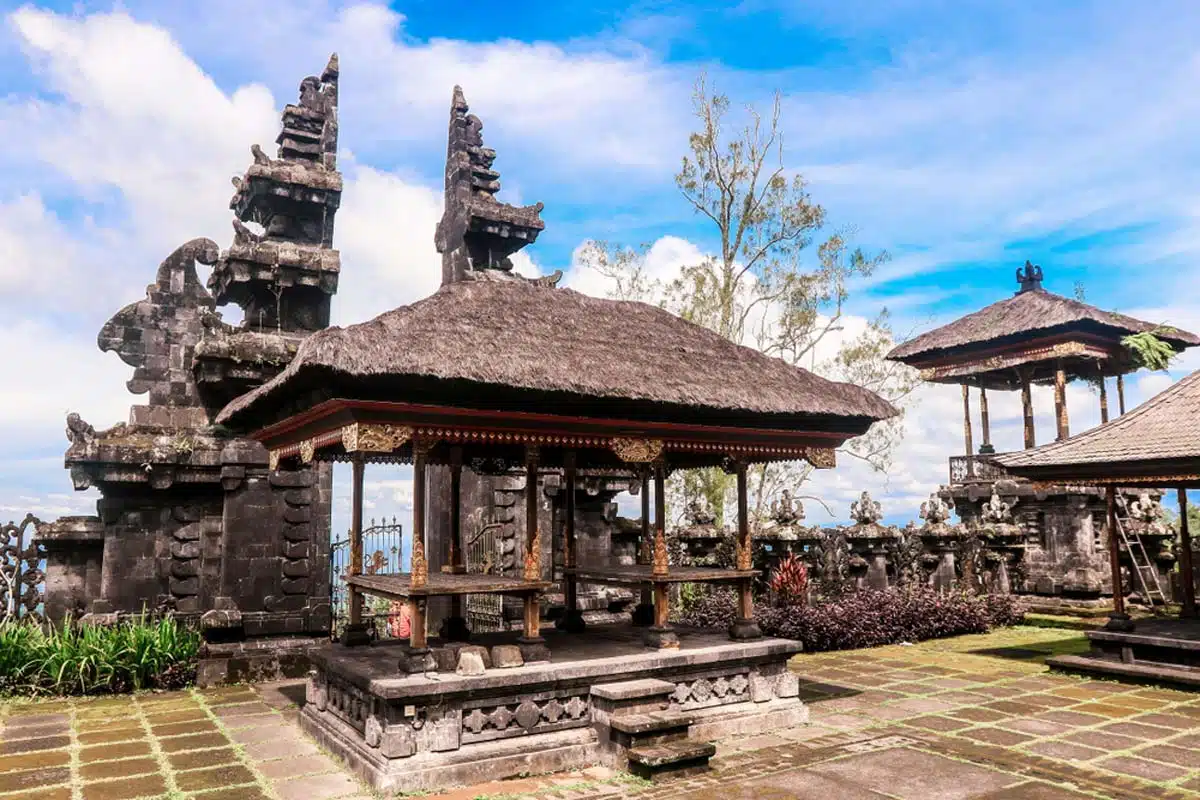 The Besakih is a mystical temple set in the high location of Mount Agung. Its complex features camera-worthy countryside views.
You can make your way to the "biggest and holiest" temples of Bali all year round.
Best Time to Go to Bali by Season
Spring in Bali
March to May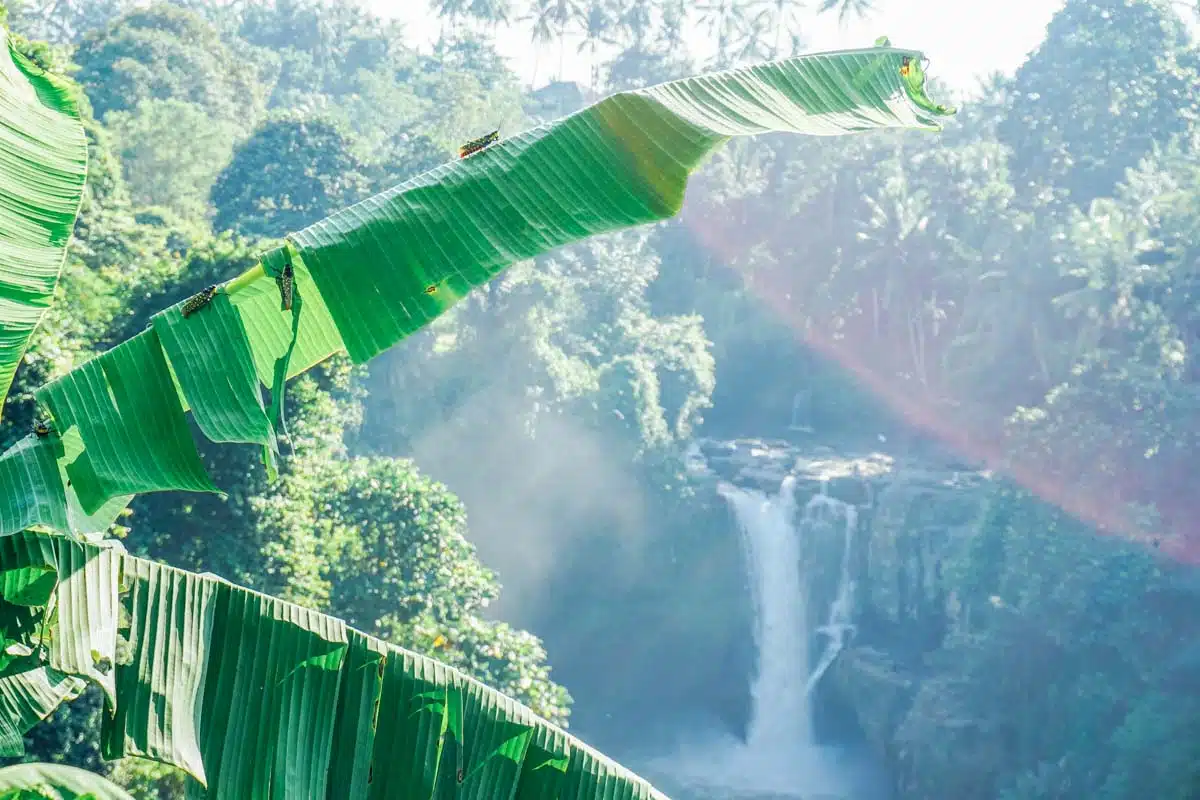 Spring is the best time to visit Bali if you want a taste of the classic beach vacation before the high season kicks in. So if you're on a budget, try and plan around early March to early April.
It can get hot, especially in March, when temperatures creep above 90°F (32°C). The cool spring breeze makes up for it.
Key Events and Things to Do in Spring in Bali
Visit Popular Beach Towns: This is an excellent time to consider if you have beach towns in mind, such as Nusa Dua, Seminyak, Canggu, and Uluwatu.
Do Some Yoga: With fewer crowds getting in the way, you can indulge in a revitalising yoga session or two. A few of them that stand out are "The Practice", "Samadi Bali", and "Pranava Yoga". You're welcome.
Explore the Rice Fields and Chase Some Waterfalls: When springtime comes, there's no better time to capture the beauty of the world-famous Tegalalang rice fields and majestic falls like Gitgit and Sekumpul.
Pros to Travelling to Bali in Spring
Fewer crowds
Still reasonable on your wallet
Nature is at its prettiest
Cons to Travelling to Bali in Spring
Spring is part of the rainy season
Although rainy, it still gets unbearably hot and humid
Summer in Bali
June to August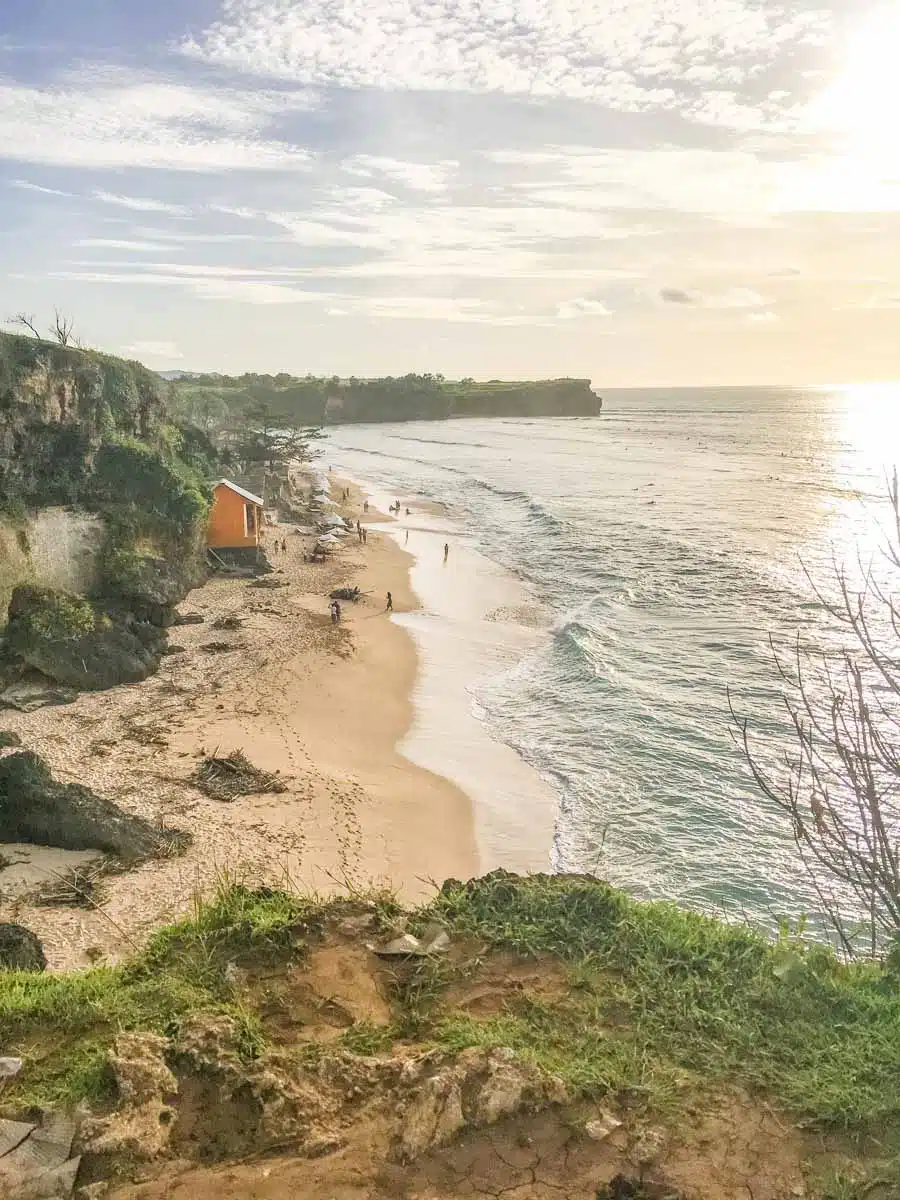 Summer in Bali sees a lot of sunny days and drier weather, making it ideal for beach hopping. This is when you experience a more comfortable climate, with temperatures fluctuating between 80 – 90°F (27 – 32°C).
All summer staples include chasing sunsets, bar hopping, exploring the outdoors, and lazing on the beach.
Key Events and Things to Do in Bali in Summer
Go Surfing: There's no better time to catch a few gnarly waves than in summer. Padang Padang, Medewi Beach, and Balangan Beach are fantastic spots for surfing.
Diving & Snorkelling: Head to the Gili Islands, Tulamben, and Padang Bai for epic underwater experiences.
Visit Water Parks and Beach Clubs: It's inevitable going to be hot and sunny out, and visiting Waterbom Bali or Potato Head Beach Club are super fun options.
Pros to Travelling to Bali in Summer
Superb nightlife
Excellent outdoor and water-related activities
Ideal for beach bums
Cons to Travelling to Bali in Summer
Ridiculous tourist prices
Overcrowded
Terrible traffic jams
Autumn / Fall in Bali
September to November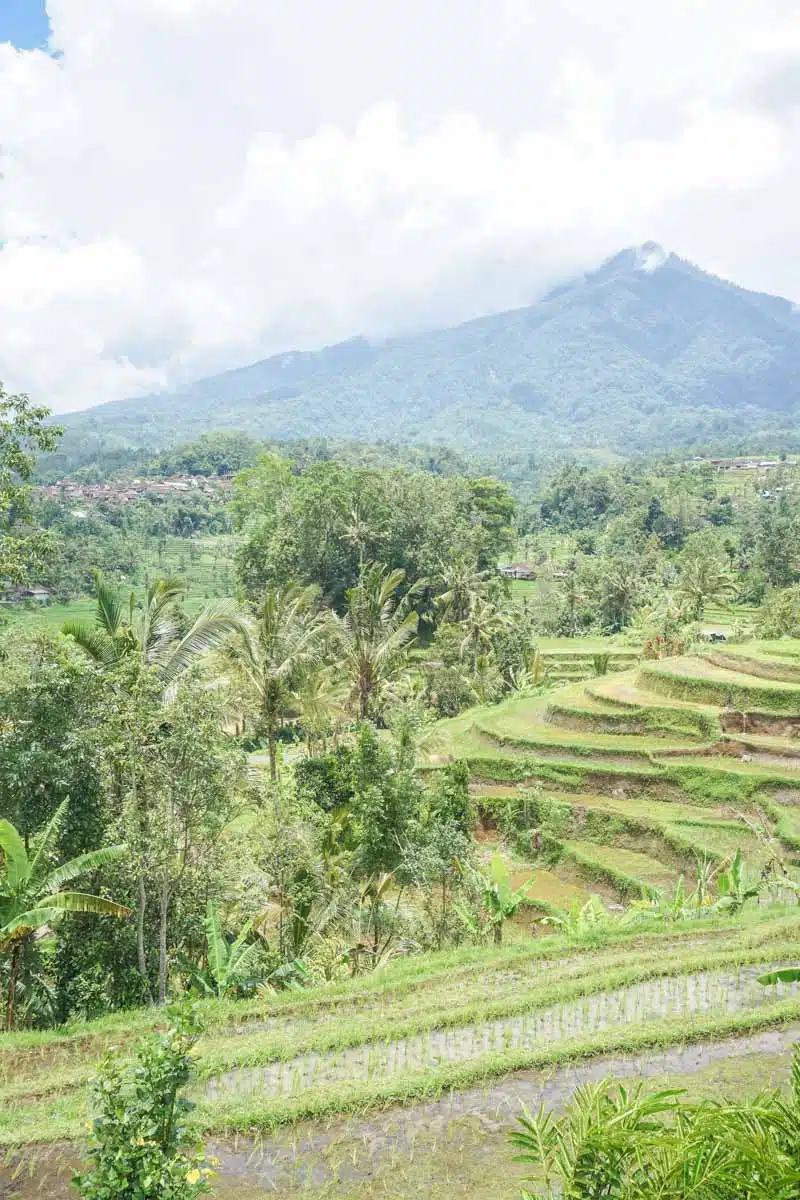 Autumn in Bali is still very hot, ranging from 75.9°F (24.4°C) to 87.9°F (31.1°C) and averaging 82°F (27.7°C).
That said, it falls mainly in the dry season, making it ideal for travelling. Attractions and restaurants are less crowded, and many shops offer great deals and promotions.
Key Events and Things to Do in Bali in Autumn
Explore Zoos and Forests: There is abundant nature in Bali, including the Sacred Monkey Forest, Bali Botanical Garden, Bali Bird Park, and Bali Zoo. 
Go Hiking: The dry season offers non-slippery hiking trails in Bali's varied terrain. There are stunning treks in West Bali National Park or hikes up Mount Batur and Mount Agung.  
Join the Nusa Dua Fiesta: Taking place in October, you can join this fun festival for an epic cultural immersion featuring live music and performances, food stalls, and art exhibitions. 
Pros to Travelling to Bali in Autumn
Fewer crowds
More affordable
Clear, sunny skies
Cons to Travelling to Bali in Autumn
It can get uncomfortably hot
Winter in Bali
December to February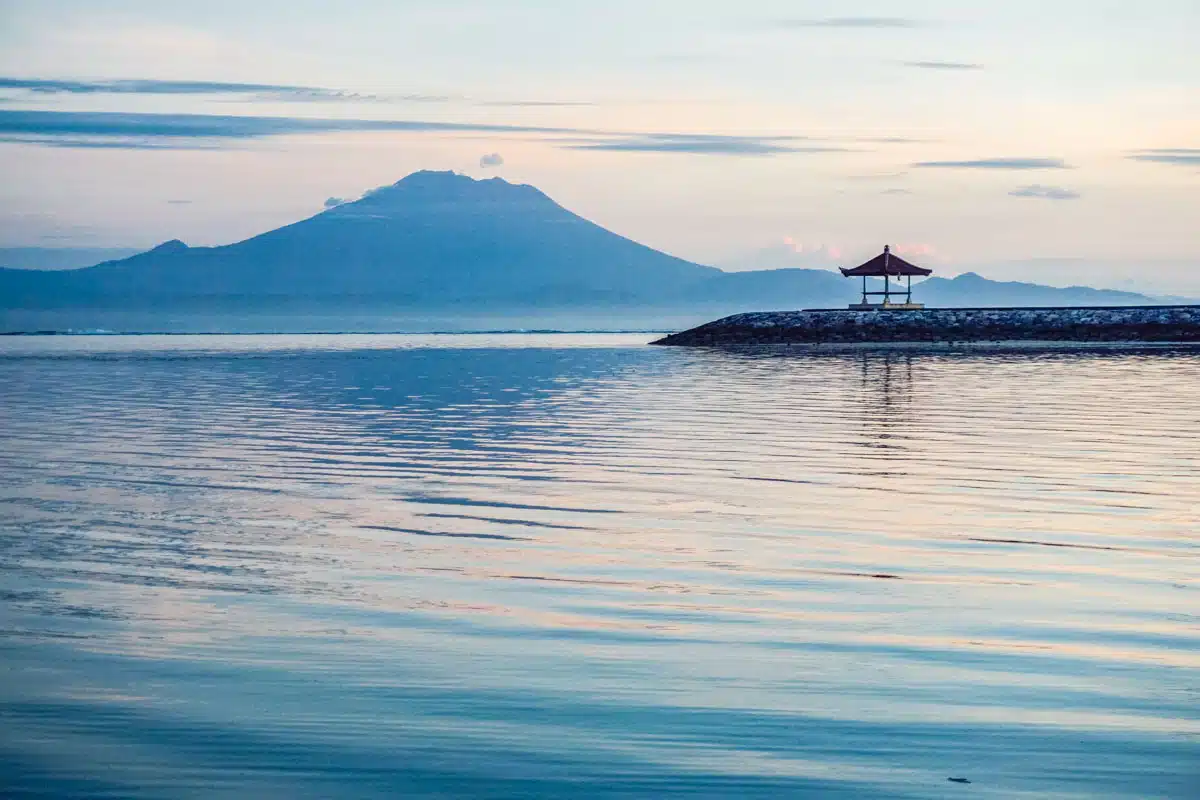 Bali's winter doesn't get cold either, with temperatures quite similar to that of Autumn, averaging 79°F (26°C). The fresh breeze present in wintertime allows you to do outdoorsy things without feeling overwhelmed by the heat.
Key Events and Things to Do in Bali in Winter
Celebrate New Year's Eve: On the last day of the year, the island becomes a massive party filled with food, drinks, and music.
Collect Trinkets at One of the Famous Markets: Shop at vibrant traditional stalls, atmospheric night markets, and quirky art spaces.
Enjoy a Dinner Cruise: Dinner with your loved one on the Indian Ocean as the sun sets couldn't be more romantic.
Pros to Travelling to Bali in Winter
Fewer crowds
Fresh breeze to keep you cool
Less expensive
Cons to Travelling to Bali in Winter
Garbage-soiled beaches are common during winter
Best Time to Travel to Bali: Practical Tips + Tricks
A word of warning: On Nyepi day (22nd March – 23rd March), the island shuts down, meaning no lights, sounds, or traffic — just silence, fasting, and meditation.
Beware of scams in Bali. Knowing you're foreign and can't speak their language, many Balinese locals will try to charge you way more for products or services.
Ever heard of the Bali Belly? It's a stomach discomfort caused by contaminated food and water, so it's best to avoid tap water.