When is Bali's rainy season? What's the Bali wet season really like? Is it worth travelling to the island in the wet season? Here's what you need to know.
So, my time in Bali is coming to an end (well, for this time anyway). Ten days left and counting.
One of the biggest questions I had before I came over for my two-month stint was what was it actually like travelling in the Bali rainy season?
Now that I've been here for five weeks during the wettest part of the year, I thought I'd take some time to answer that question.

Bali Rainy Season
Bali has two main seasons: the dry season (widely seen as the best time to visit Bali), which runs between May and September and the rainy season, which runs between October and April.
Bali's rainy season varies in severity between the months, but even in the wettest months, showers rarely last more than a few hours.

So What Is Bali's Rainy Season Like?
Well, the short answer is… rainy season in Bali is pretty wet. It has rained pretty frequently (by which I mean at least one in every two days) while I've been here – and sometimes for what has felt like for days on end.
There have been a few days where it has rained non-stop, almost all day without relief. The kind of rain that puts the drizzly fug that we have in the UK to shame.
I'm talking about torrential downpours where you're pretty much soaked the moment that you get caught in one. Scurrying like a hamster on skates as fast as your two little legs can carry you to the safety of some kind of shelter.
Read Next: Step by Step Bali Travel Itinerary
That Sounds Horrific – Why Would I Want to go to Bali in the Wet Season?
I wanted to be truthful with you. It's not going to be pure sunshine every day, but it actually the rainy season is not a bad time to visit Bali.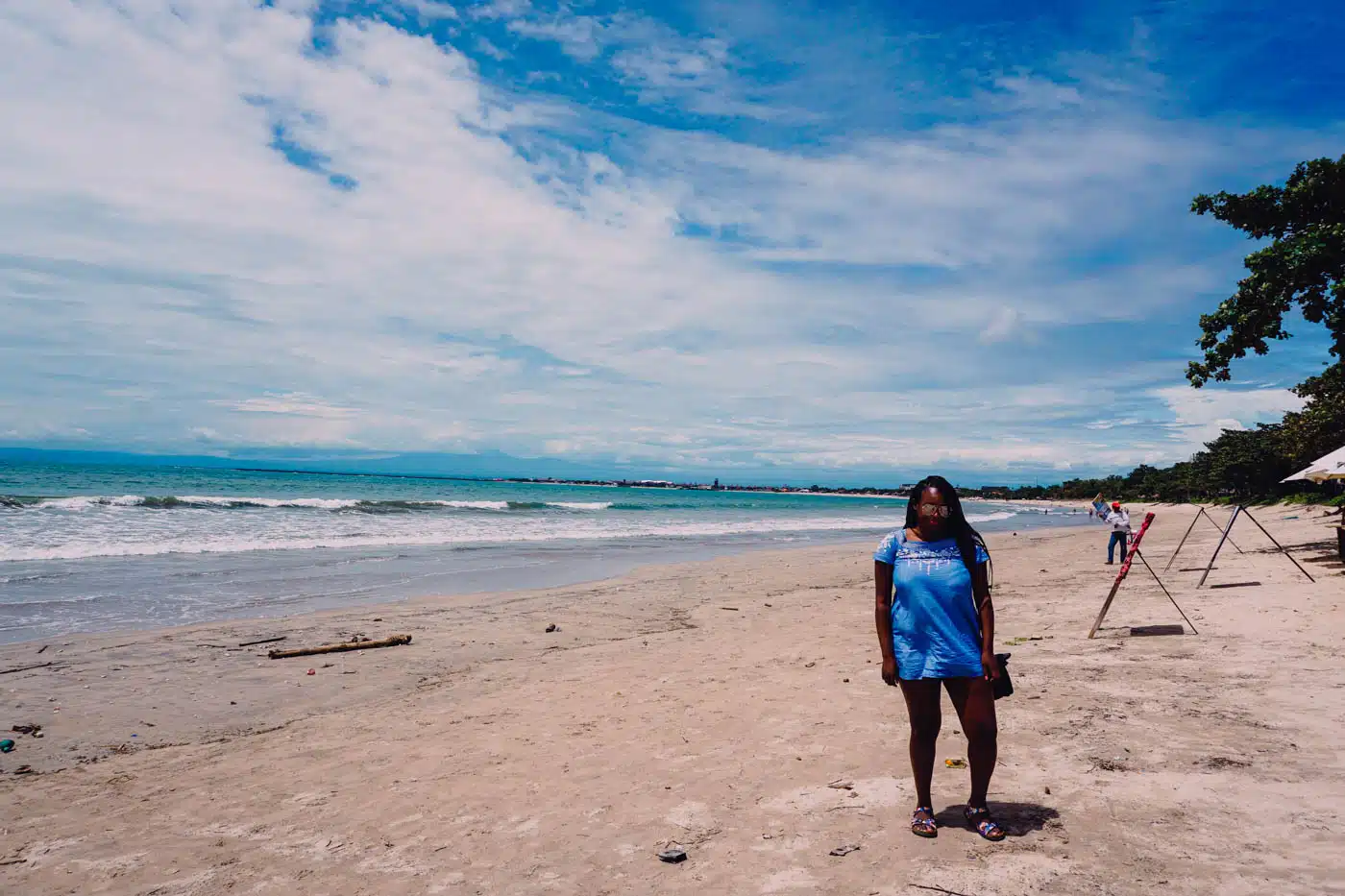 I said that around one in two days has been pretty wet and rainy: some of those have only been for a brief spell in the morning or the afternoon.
The weather in Bali during the rainy season is unpredictable, but it's not a complete washout.
There have also been lots of days where it has been brilliantly sunny. Take Saturday for example, I joined up on the local Hash House Harriers hash, set off into the jungle and promptly fell into a river (#truestory). I was sure thankful for the sunshine in helping me to dry off as I completed the rest of the hike.
There's no better way to give you an idea of what Bali looks like during the rainy season than showing a few pictures and clips…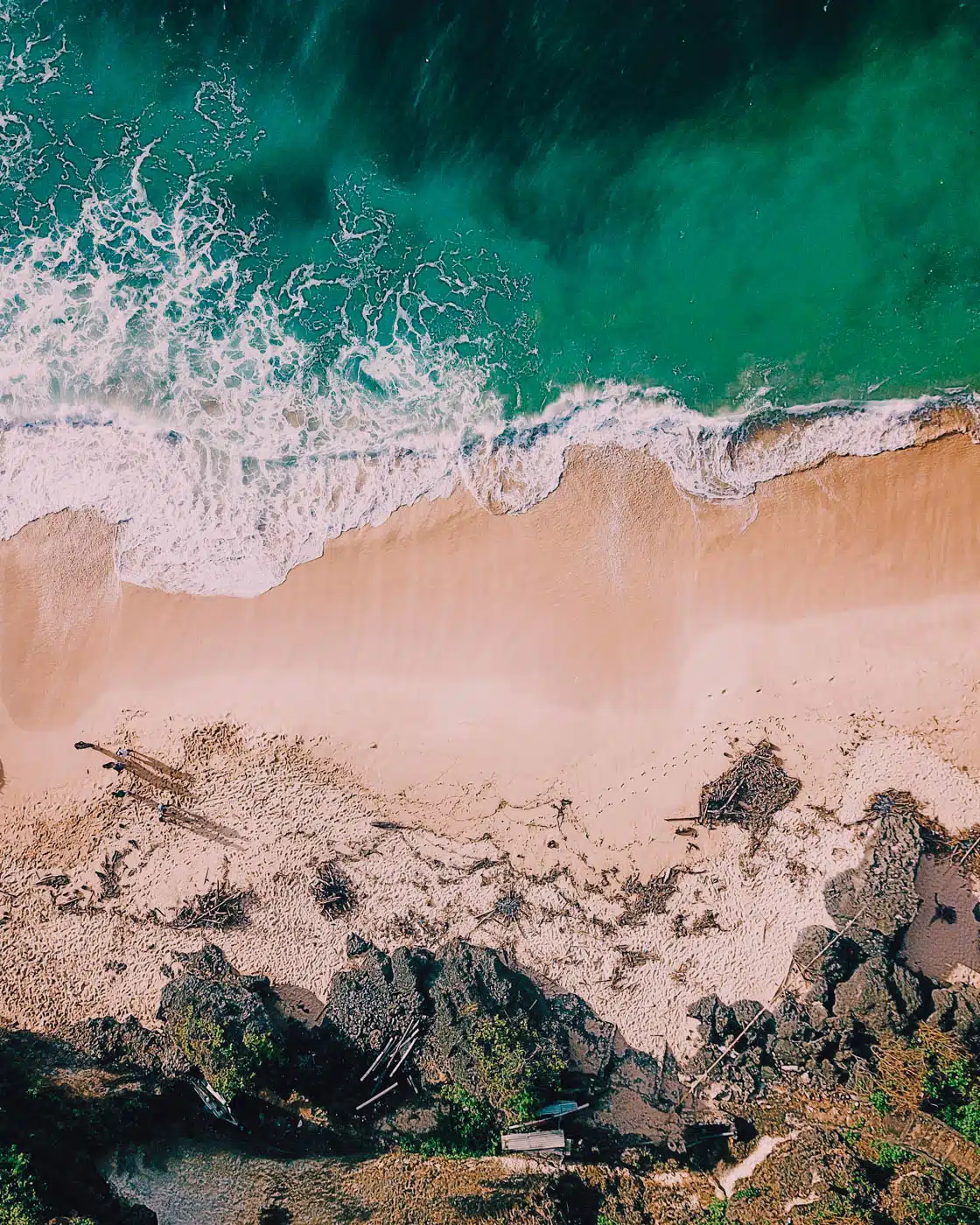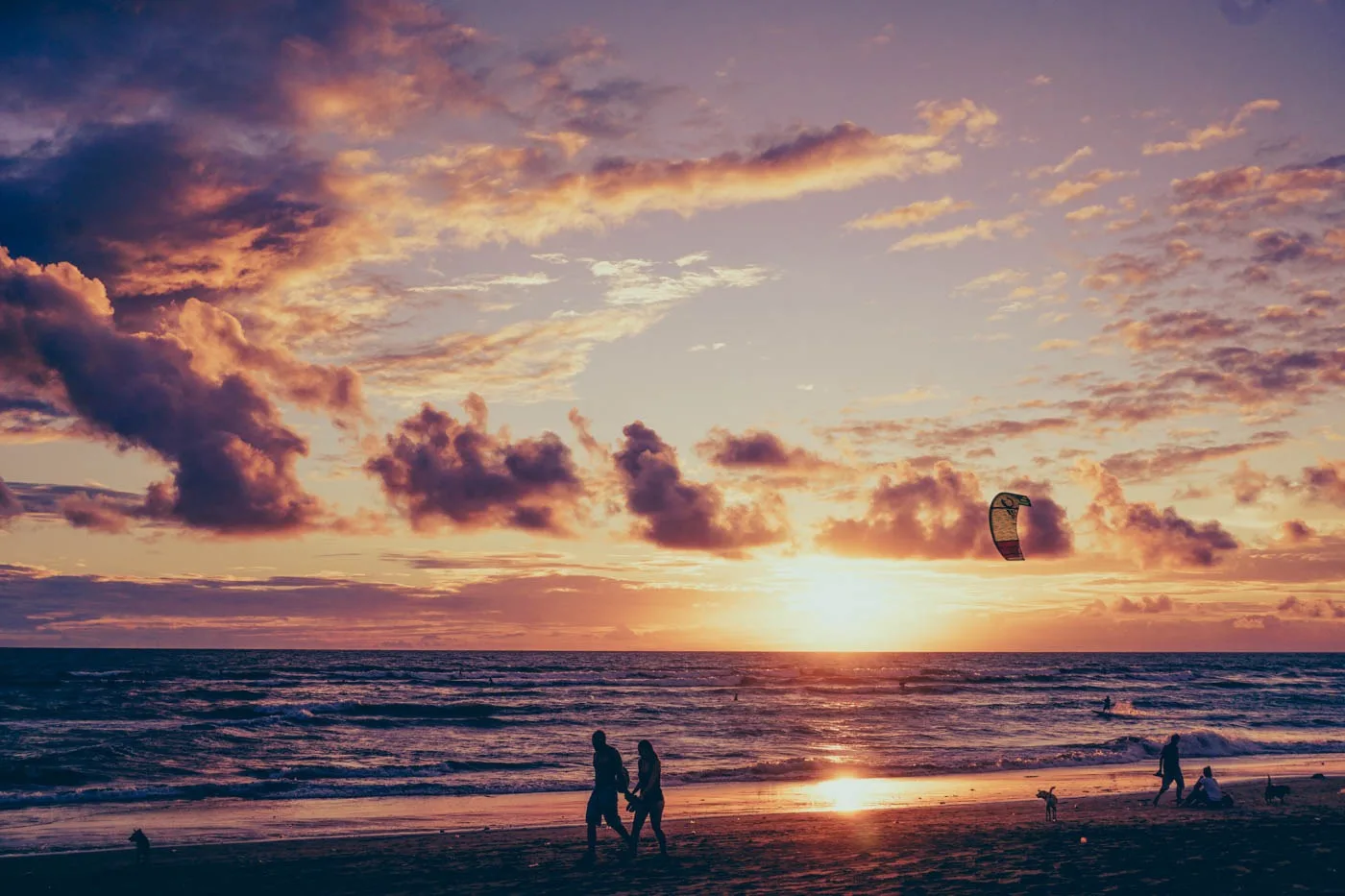 See, it doesn't look so bad right?
Read Next: The Best Places to Stay in Bali, Area by Area
Reasons Why You Should Consider Going to Bali in the Rainy Season
Bali's Wet Season = Cheap Accommodation
Accommodation is a lot cheaper. Hotels, Airbnbs and private villas tend to cost a lot less in the rainy season, thanks to the fact that a lot of people are put off by the possibility of a washout trip.
Want to see what I'm talking about in action? Compare hotel room prices in Bali for dates in July and dates in February and you will see what I mean.
Planning your visit to Bali? Don't forget to read my guide to the best hotels and areas to stay in Bali before you book!
Bali's Wet Season = Cheap Flights
Flights are also a lot cheaper. I bought my flights from the UK a week before departure, with Cathay Pacific for £440 return. Compare that with around £700 in July and August. Check prices on Skyscanner now.
Bali's Wet Season = Fewer Crowds
It's not nearly as crowded. I've been in Bali during high season and it's gorgeous… and crowded. Like, so crowded sometimes.
I'm not one of those people who turns my nose up at the thought of seeing (the horror) other tourists while travelling, but there's really something to be said about getting to a beach or a temple and having it all to yourself.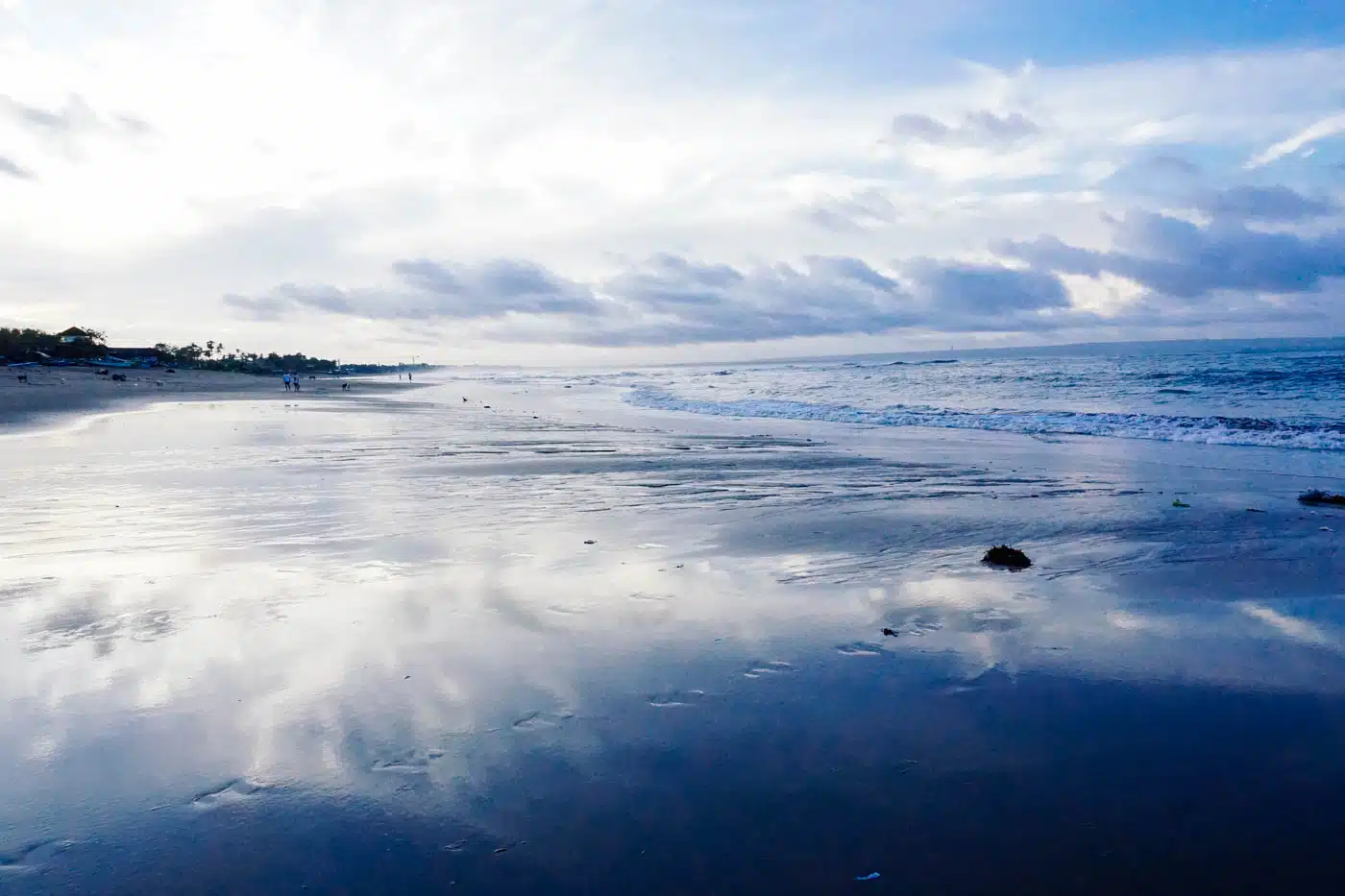 Even big tourist hotspots like the Ubud Monkey Forest were quiet enough when I visited during the middle of the day, while you can have quieter spots like Nusa Penida all to yourself.
Did I Mention Less Traffic
The traffic isn't as bad. The traffic in some parts of Bali, particularly in Ubud and the southeast of the country, can be pretty bad.
Some might say horrific, which might be an overstatement but see how you feel after you've been trapped in a car for hours and moved a tad under five metres and you will start to see what I mean.
Anyway, as there are fewer people during the rainy season, there is also less traffic, so you can get to all of the fun places a lot faster.
Scooters are the best way to get around Bali if you have the nerve, otherwise hire a driver as they're pretty inexpensive.
Better Photo Opportunities
Things can get a bit parched looking during the dry season, not a problem you're likely to have in the monsoon season.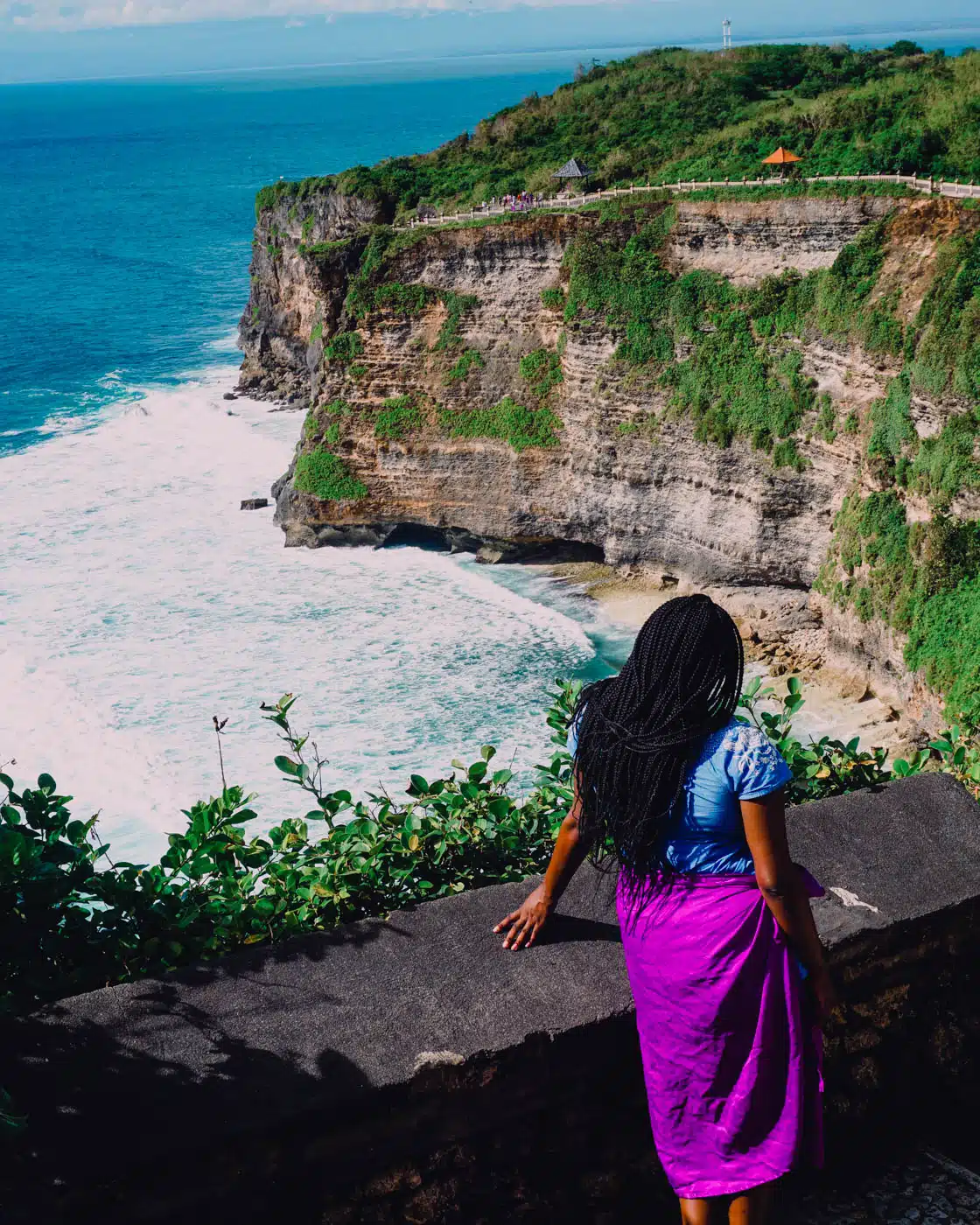 When the rain stops and the sun comes out, you're welcomed by lush green rice paddies. I visited both the Jatiluwih Rice Terraces and the Tegalalang Rice Terraces and both looked fabulous.
Oh, and Full Waterfalls
The waterfalls look amazing. Bali is full of waterfalls and they're full to the brim during the wet season – meaning nice fulsome waterfalls for your Instagram shots.
Even Though it's Bali's Monsoon Season, It's Still Bali
You'll still be in Bali. An island that is full of so much culture, history, food, arts and crafts that you could try something different on every day of your trip, still not set foot on the beach and have plenty to fill your Bali itinerary.
Read Next: Things to do and See in Canggu, Bali
Things to Remember About the Rainy Season in Bali
Different Stages of the Rainy Season
We talk about the "Bali rainy season" but, in reality, there are several different stages to the wet season.
As a rule of thumb, October to December marks the beginning of the rainy season, January and February are the peak rainy season months and during March, the amount of rainfall tends to drop again until you are met with the full glories (and costs) of the dry season, which starts in April.

As I said above, mid-December to mid-February is the height of the rainy season (yes, the very time that I have chosen to be in Bali). This is the time of year you could call it the Bali monsoon season.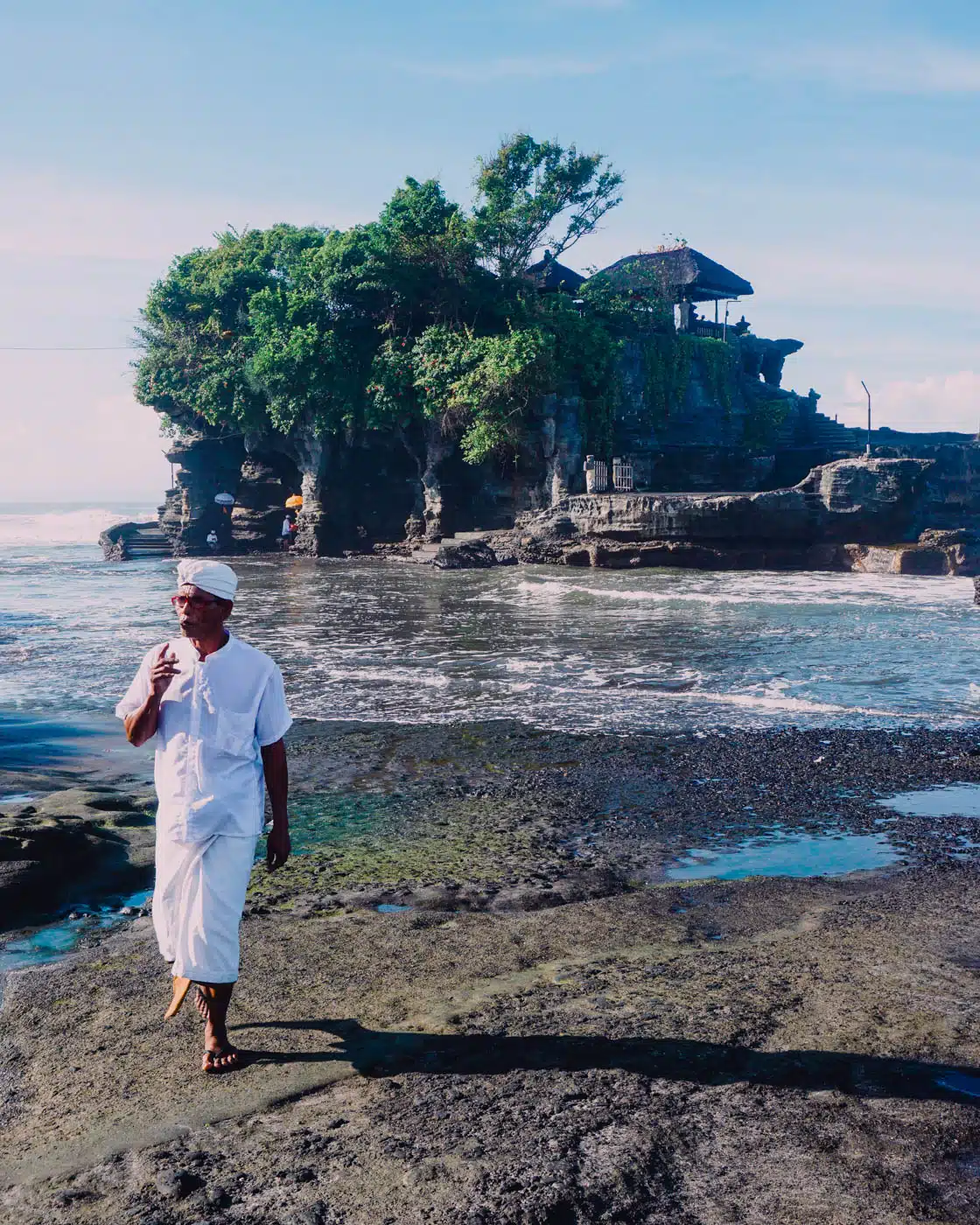 Based on my own personal experience, it hasn't been that bad at all. I've also spoken to a lot of locals and expats who have said this has been the wettest wet season in Bali in a few years too.
Trekking Can Be More Difficult
Some of Bali's best hikes are climbing your way up the slopes of its two active volcanoes: Mount Batur and Mount Agung. Both of these hikes are slippier and muddier during the rainy season, which is kind of to be expected.
Less appetising though, is that unless you pick the right day, you can hike your way to the top of a VOLCANO in the dark in order to see a magical sunrise over the island but get screwed out of your peaceful smugshot by mother nature (she can be such a b*tch right).
I maintain that this is what has stopped me from climbing a volcano on this trip and it's not remotely connected with the fact that I'll be so tired from waking up (or staying up) for the 2am start that I'll simply topple off into a ravine during my slog to the top, having sadly mistaken it for a fluffy bed in my sleep-deprived state.
It's Not the Best Time for Water Sports
The higher water currents translate to rougher waves. It's not the best time to go to Bali if you're set on doing lots of water sports.
More Rubbish on the Beach
Bali's sea pollution problem has been widely reported in the past year (just one more reason we all need to think about travelling sustainably).
The changing tides mean that more rubbish washes up on some of Bali's beaches during the rainy season.
I tried surfing on a beach about 20 minutes north of Canggu. The beach was covered in litter washed up from the ocean and the ocean was full of junk too. Overall, it was a bit grim.
That said, there are lots of beach cleanup teams who volunteer their time to clean up the beaches. High end beachside hotels also employ staff to clean up the beaches.
It's not that every beach in Bali's wet season is covered in rubbish, just that the tides mean they're more likely to be than during the dry season.
Read reviews and check availability for Balinese volcano trekking experiences.
Rainy Day Activities and Experiences
You will have to think of things to do when it does inevitably start pissing it down in an angry fashion. Check out my guide to Balinese food for a blow-by-blow account of the cooking classes I've taken in Bali.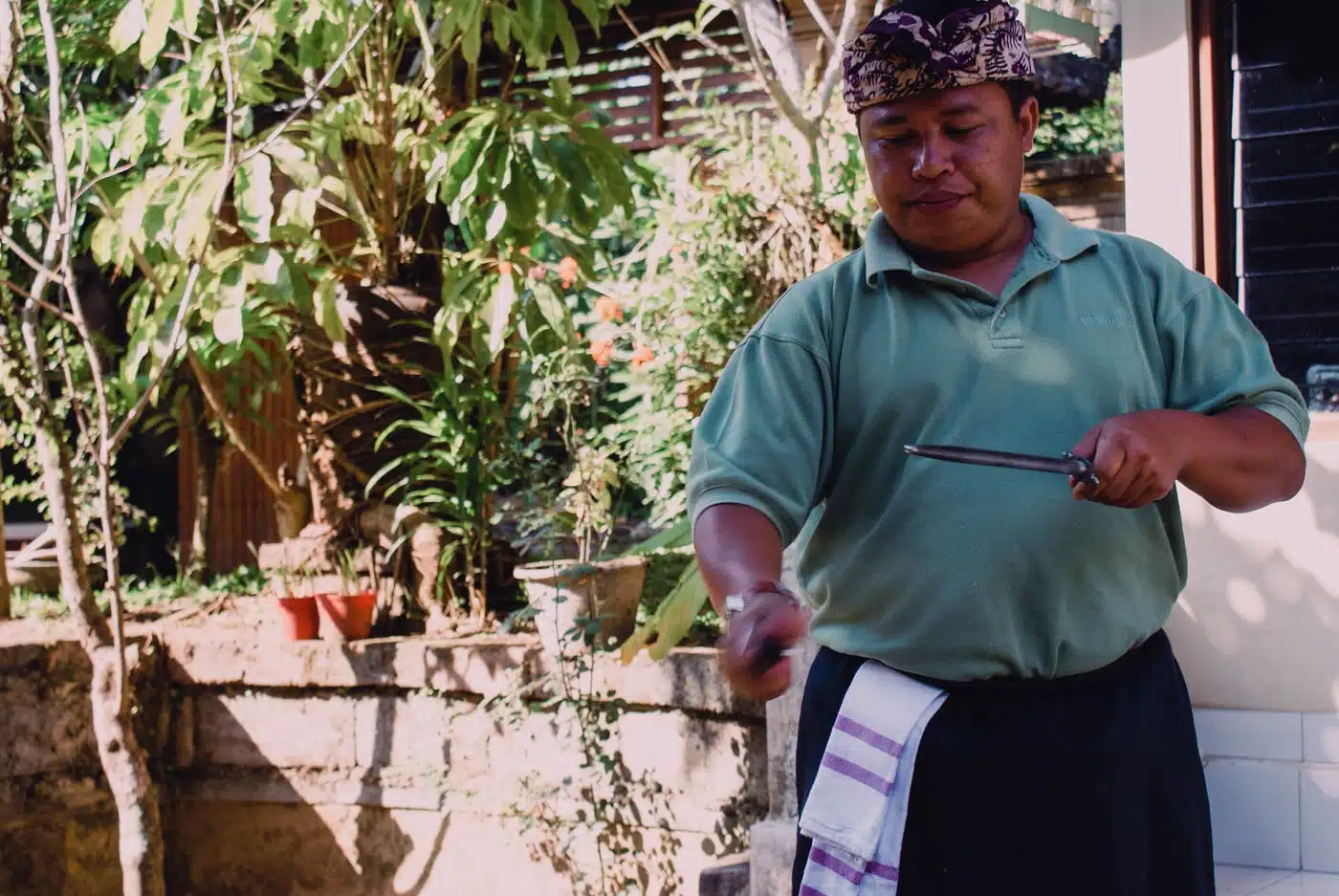 I also took a silver jewellery-making workshop where (I'll never stop going on about this), I actually designed and made my own ring from scratch.
So Ultimately, Should You Travel to Bali During the Wet Season?
I'm going to say that the answer is… it depends on what you are looking for from the trip.
If you want unbroken beach days, my answer is no. You'd be much better off going to destinations such as the Maldives, Barbados or Cyprus instead.
If you're willing to plan for a few rainy days and don't mind spending a bit less time on the beach, I think that visiting Bali during the rainy season is perfectly fine.
It's cheaper, less crowded and less congested. I'm willing to deal with a few rainy days for those three in exchange instead.
Ultimately, whether you travel to Bali during the wet season is going to depend on your personal preference.
Read more Bali travel guides
Love this? Save and share on Pinterest