Planning to travel to Bali? I've got you covered with this handy guide. From the best places to see and experience to travel tips for making the most of your visit.
What could be better than a tropical island filled with beach days and adventures through forests? Bali tops most lists of top travel destinations – and for good reason.
The island is also popular for the meditation and yoga retreats found in spiritual Ubud, or the laid-back vibes of coastal Canggu. The southern coastal city of Kuta is popular among tourists for its bustling nightlife, vibey bars and late-night parties.
And there are plenty of temples and cultural landmarks to explore throughout the island.
This Bali travel guide for first-timers (or even if you've been before) covers how to get there, where to stay and the best things to do. Plus a few handy tips to keep in mind.
Where Is Bali? Why Should I Visit?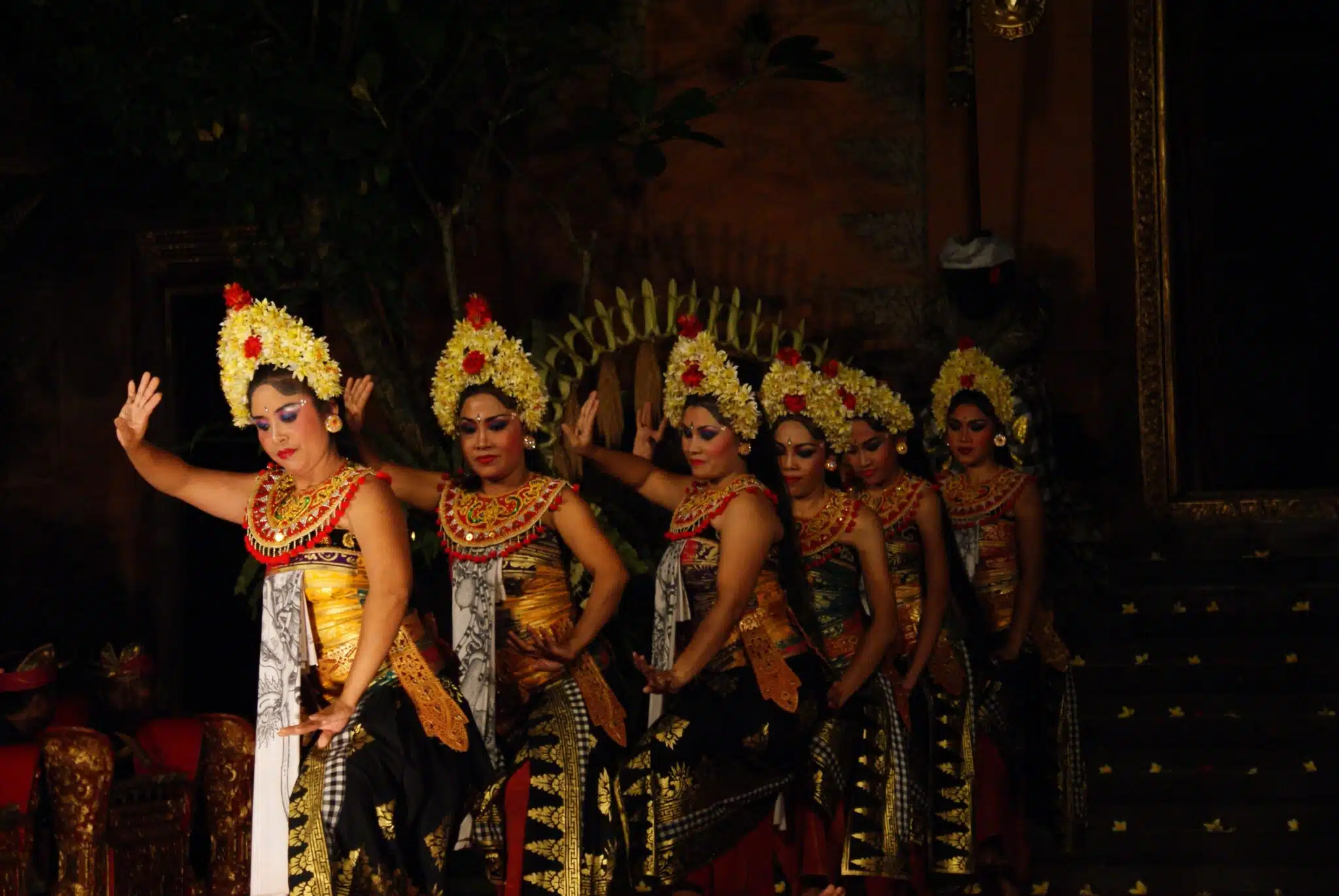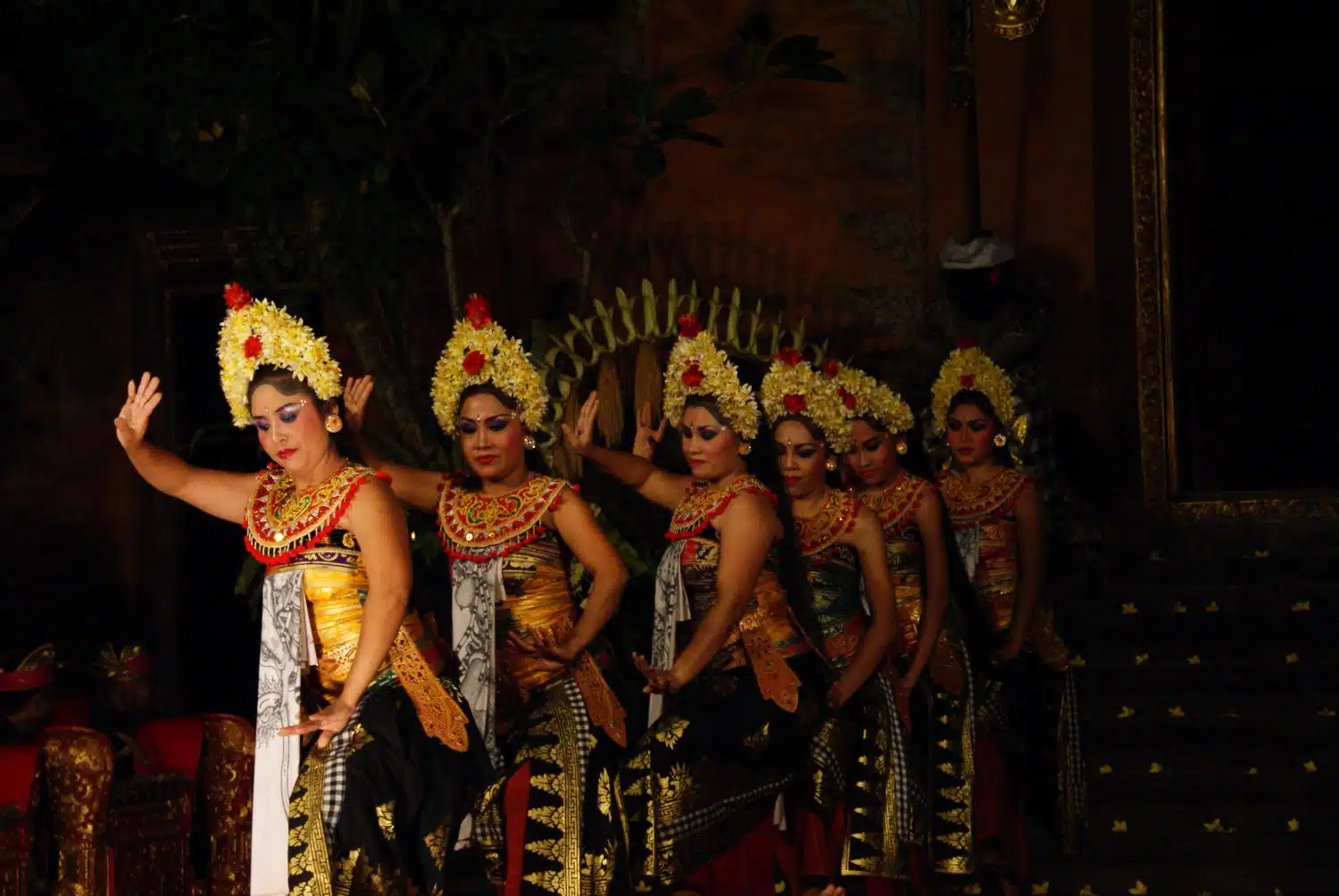 Bali is located in the Indonesian archipelago. The island is covered in lush, forested terrain, tranquil beaches and rice paddies that extend into the hills.
Besides the volcanic regions, the entirety of the island is lush. And the ocean around Bali is warm with crystal clear waters.
The island itself is quite large and home to around 4.22 million people. Many of the locals live throughout the countryside in small, quaint villages.
Add to that delicious food, cool hangouts, stunning beaches and plenty of places to try a new experience – whether that's learning to make your own jewellery or hiking to the top of a volcano, and you'll see the appeal.
Let's look at some of the best of these attractions and activities to enjoy in Bali.
Top 5 Things To Do In Bali, Indonesia
Visit Pura Tanah Lot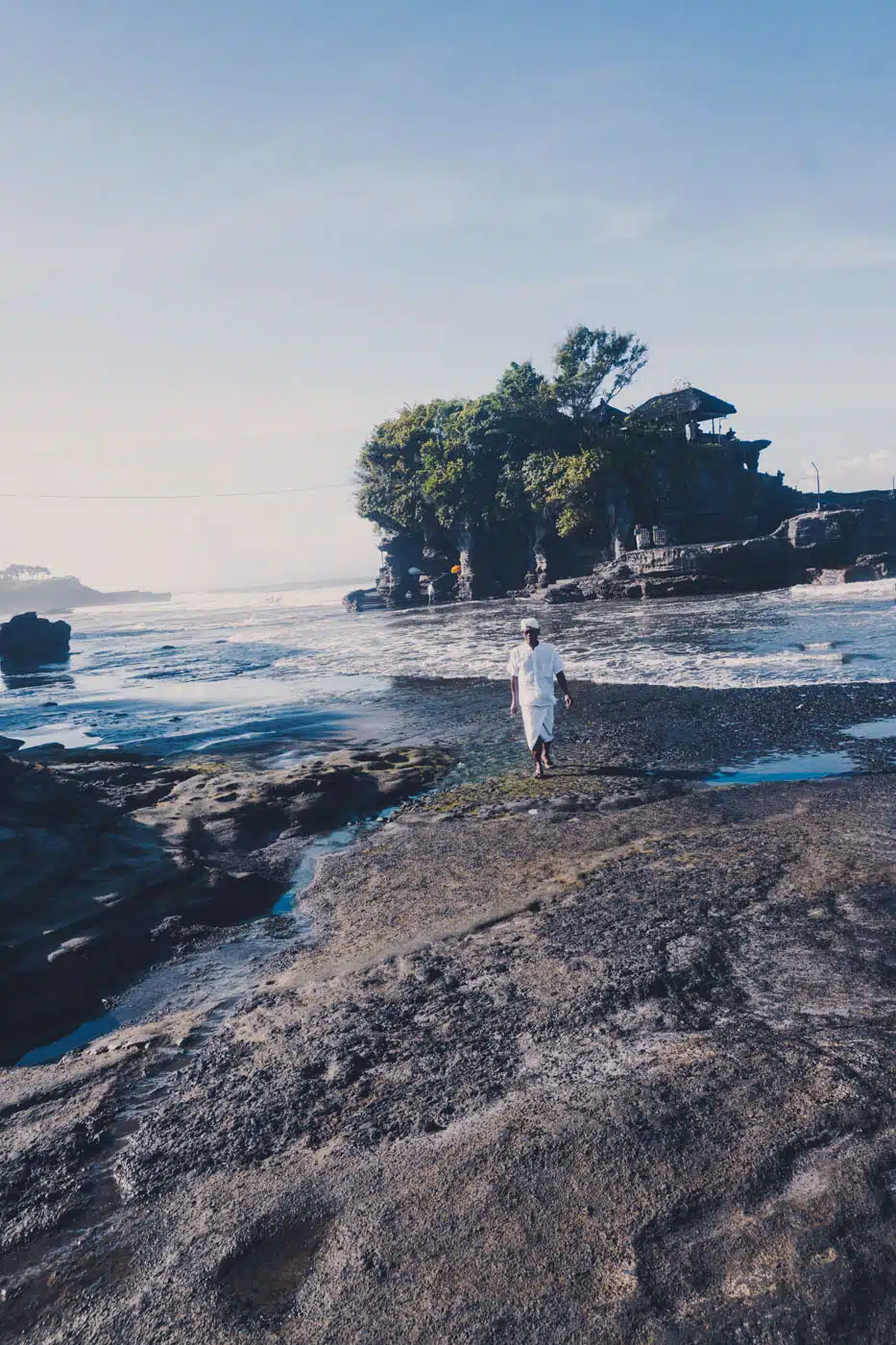 One of the most iconic in all of Bali, this temple is about 20km northwest of Kuta. For the Indonesian people of Hindu faith, this is one of the most sacred seaside temples.
Pura Tanah Lot was built way back in the 16th century and the building has stood strong for centuries since then.
Climb Mount Batur
Dominating the central highlands of Bali, Mount Batur stands at around 1,700 meters tall. It's located an hour's drive away from the town of Ubud and is a popular spot to hike in Bali.
The entire hike usually takes about 2 to 3 hours to complete. At the top of the sacred mountain, panoramic views of the surrounding jungle are your reward.
Book a sunrise hike up Mount Batur for fascinating views.
Chill Out on Kuta Beach and Seminyak Beach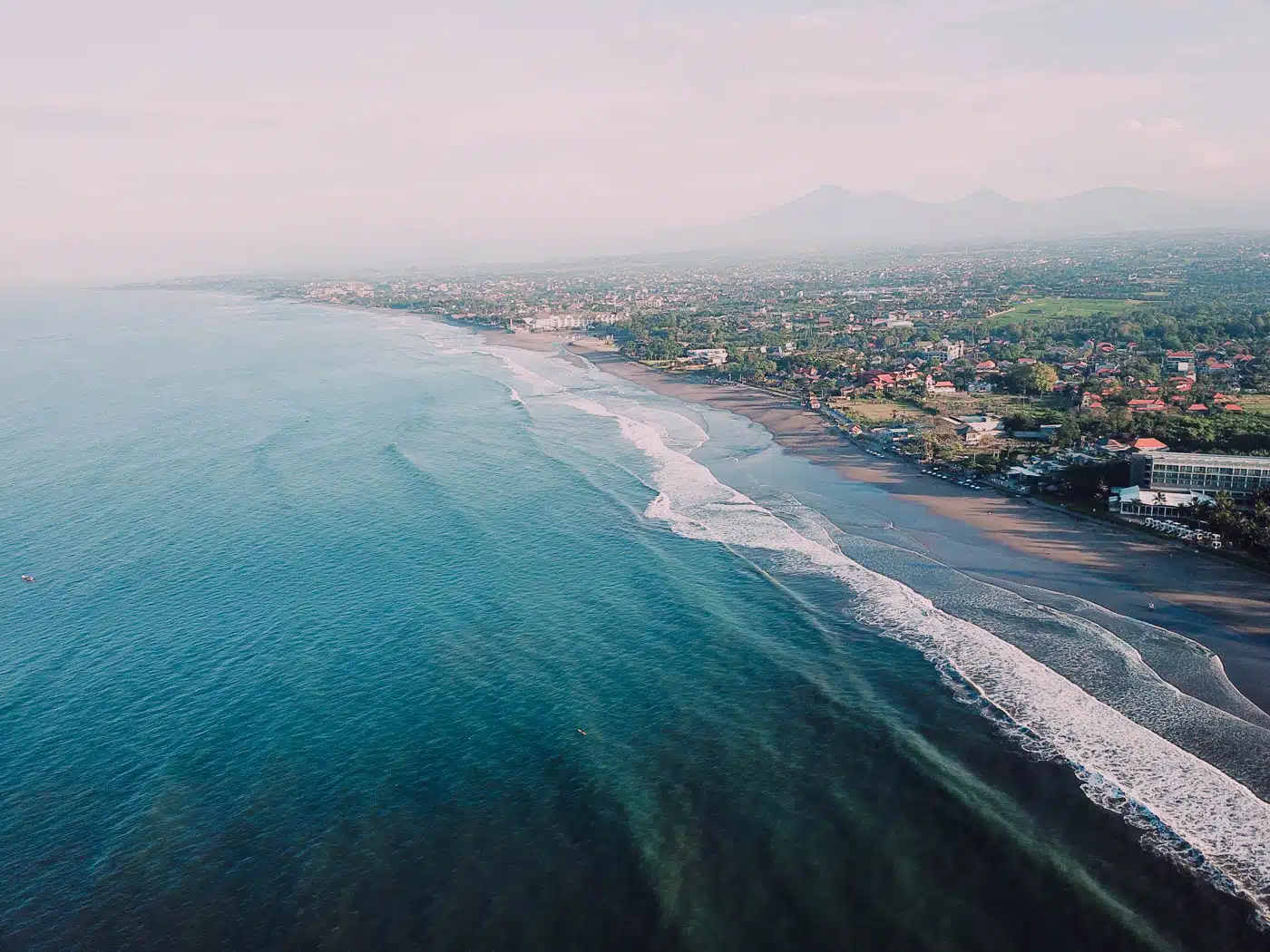 This famous beach stretches along the coastline of Kuta and Seminyak. It's a beautiful place to rest and enjoy the warm ocean waters. There are surfing lessons found at the beach too for reasonable prices – ideal if you'd like to spend your time learning to shred the waves.
Enjoy the waters and book a beginner's surf lesson.
Trek Along the Tegalalang Rice Paddies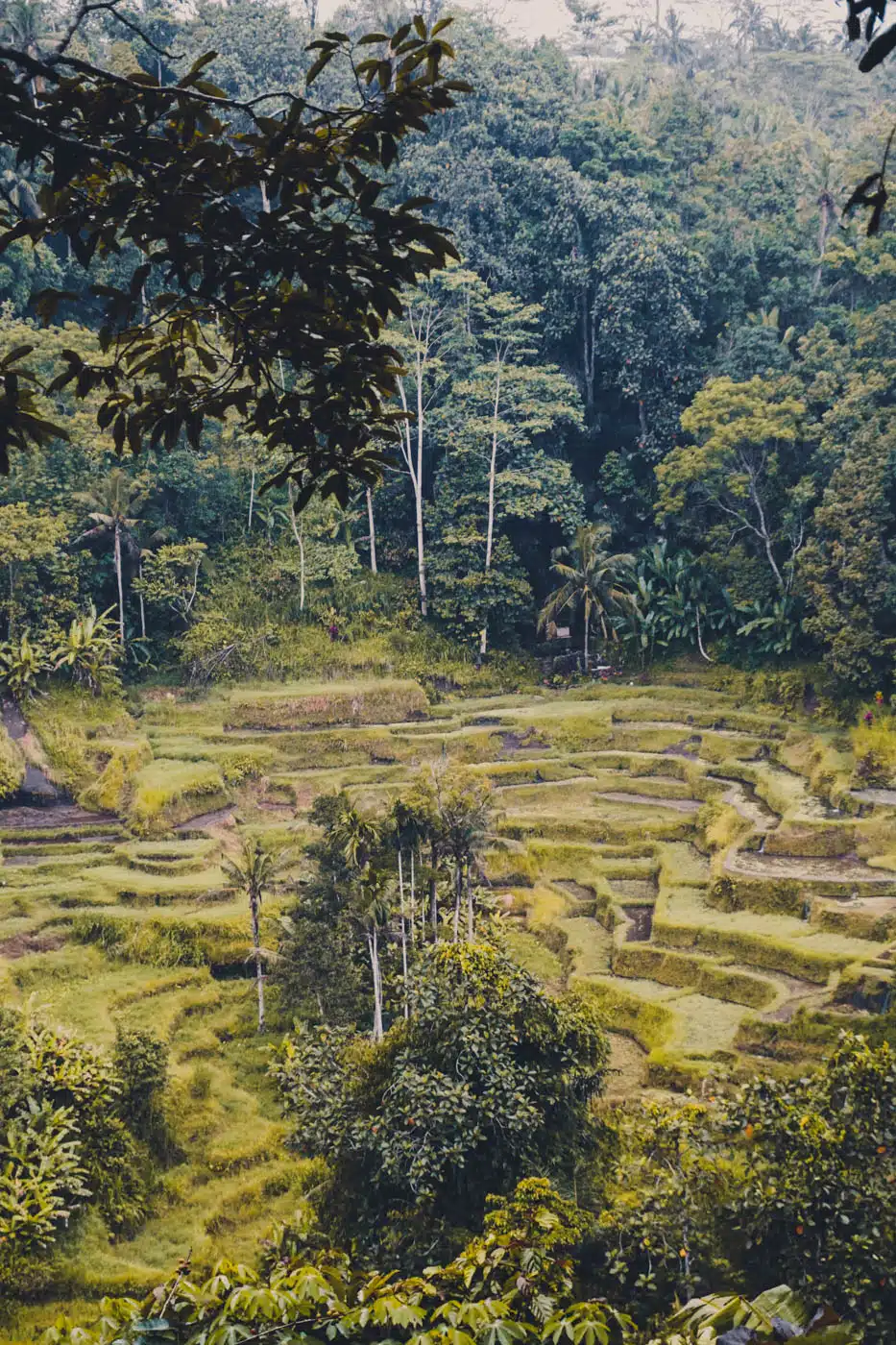 Rice paddies are a big part of Bali's charm, but these rice fields take that charm to a new level. The stunning views from the top as well as the iconic I Love Bali sign will add an elegant charm to your vacation photos.
Stop in at the cafes overlooking the paddies for some coffee and lunch.
Spot Cheeky Monkeys at the Ubud Monkey Forest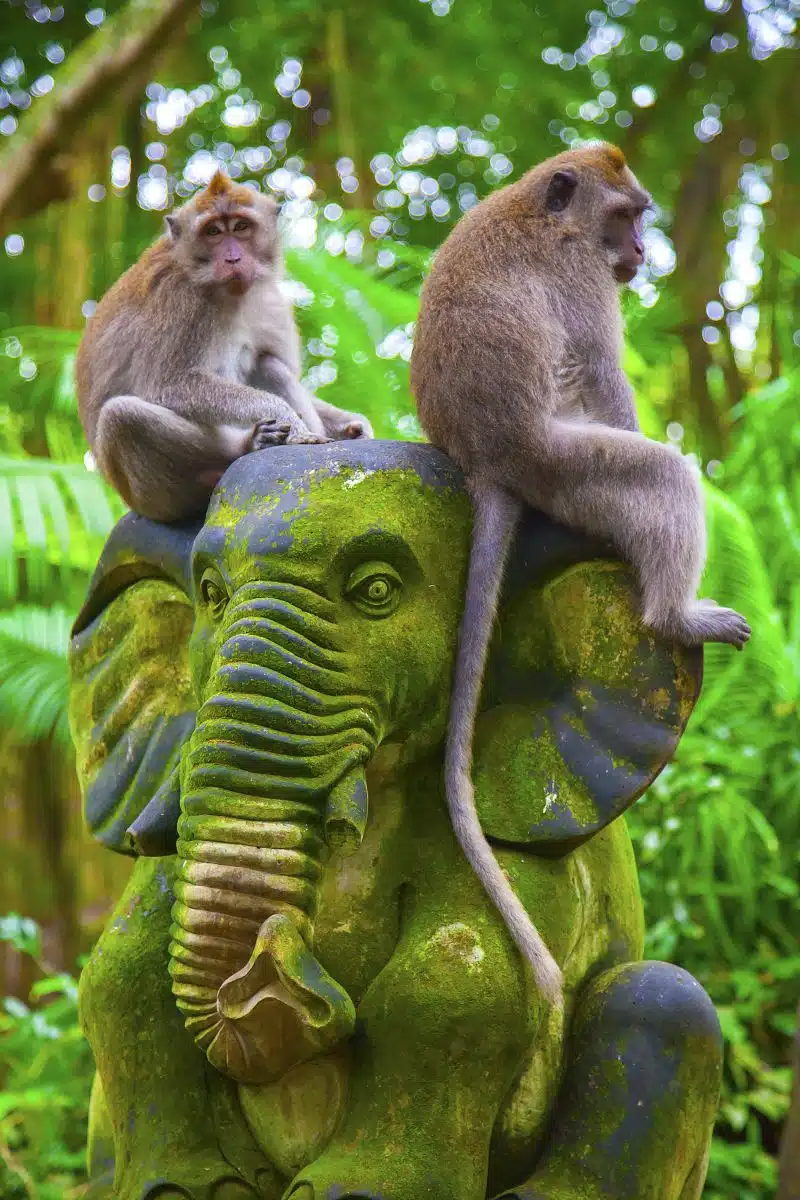 There's no doubt you'll be running into your fair share of monkeys when in Bali – but the Ubud Monkey Forest is the best place to see them in their natural habitat.
The sanctuary is home to hundreds of Balinese long-tailed macaques. These mischievous and intelligent creatures roam freely within the forest, and you can watch them as they swing from tree to tree, interact with each other and forage for food.
Top Tip: These monkeys do not hold back and will steal your things. Keep an eye out for your bags and phones.
Hidden Bali – Unusual Things To Do
If you're looking to escape the crowds, here are a few off-the-beaten-track ideas for you.
Take an Indonesian Cooking Class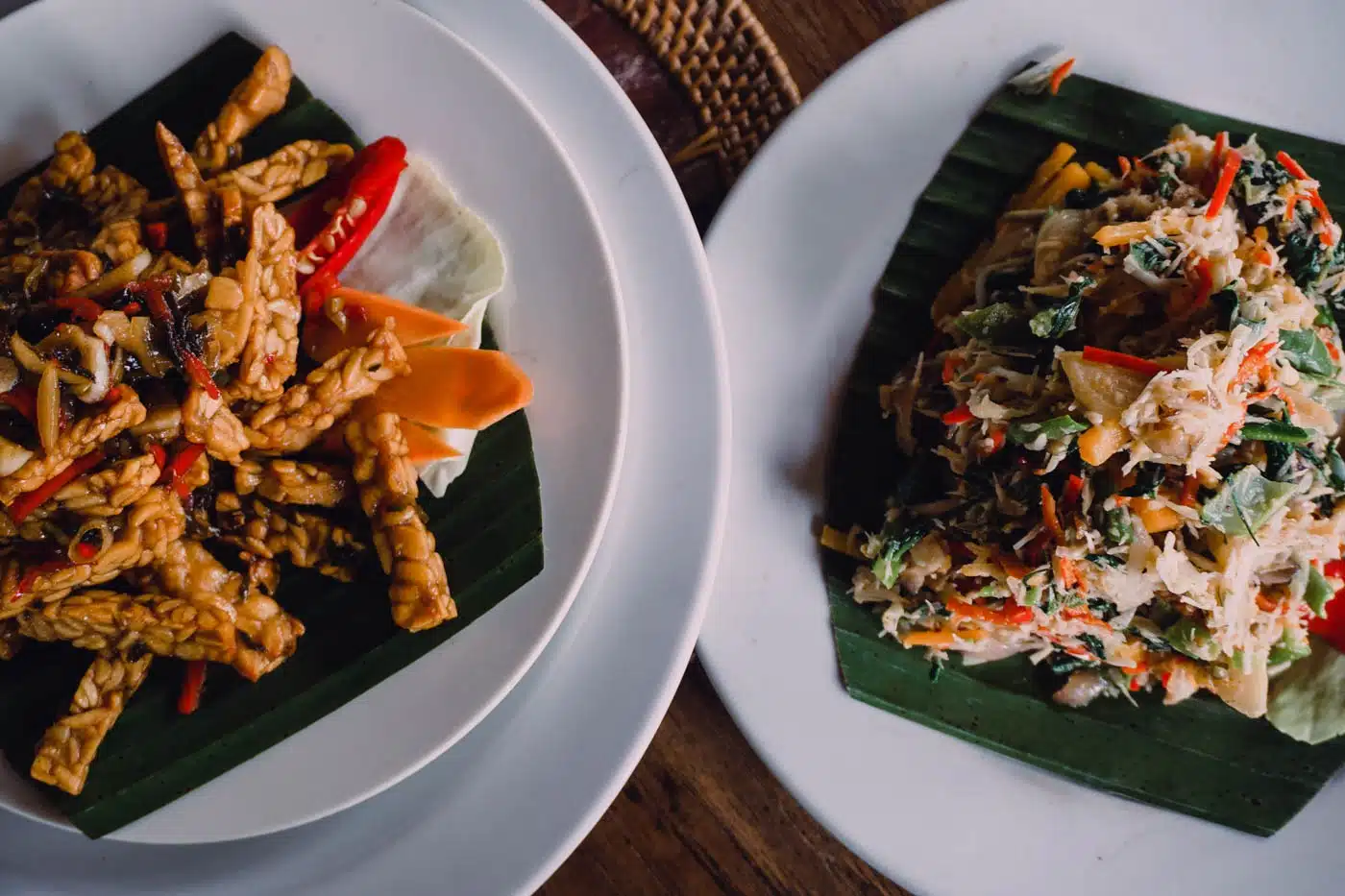 There's little doubt that your time in Bali will lead to a full-on love affair with Indonesian food. So take the opportunity while you're there and learn to make a few of these dishes (check out the recipe for one here).
Book a Balinese cooking class on an Ubud organic farm.
Take a Dip in the Banjar Hot Springs
Find these natural geothermal pools just outside of Lovina along the quiet northern coast of Bali. There are large stone pools with steaming waters known for their health benefits and rejuvenating properties.
Explore the Jatiluwih Rice Paddies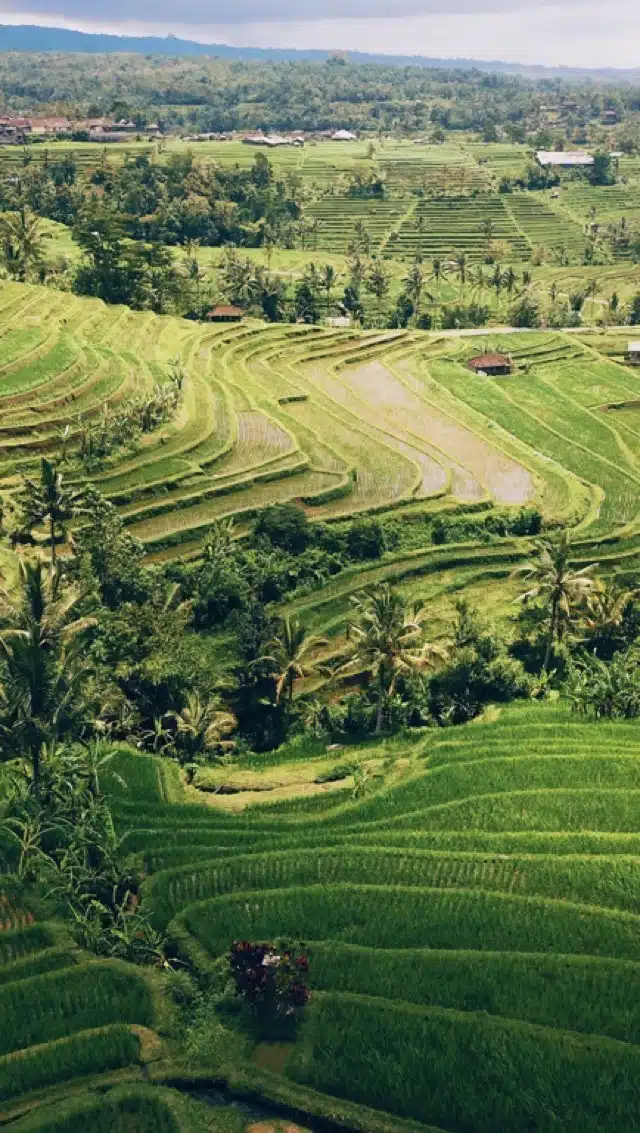 If you've been looking to get out of the city crowds for some fresh air, this locale will be absolutely perfect. This vast stretch of nature and rice paddies is a designated UNESCO world heritage site.
Descend into Suluban Cave
This particular cave is one of Bali's most beautiful hidden gems. A long stairway from the top of the beach leads you down into the cave itself, which is concealed by large limestone rock formations.
Peer Inside Goa Gajah
Goa Gajah, AKA the Elephant Cave, is a must-visit site in Bali. This ancient temple holds great cultural and historical significance – not to mention it's mildly terrifying to look at.
The entrance of Goa Gajah greets you with intricately carved stone figures and a menacing demon's mouth. Step inside, however, and there's a network of caves, courtyards and ancient structures waiting to be explored.
Things to do in Bali: Eating and Drinking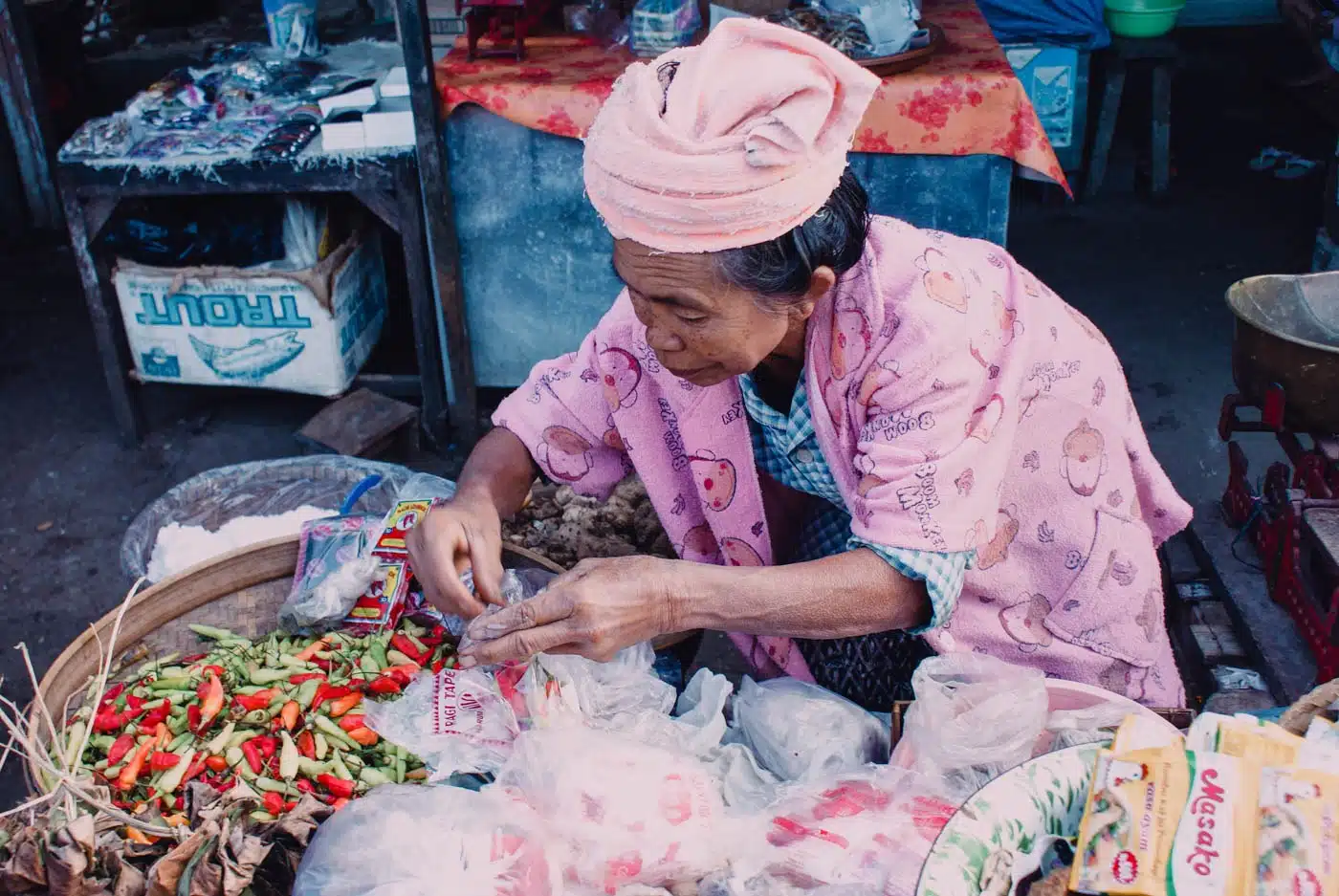 Restaurants in Bali range from authentic Balinese to American, Australian, and an eclectic mix. The traditional food is something everyone should try at least once. Here are a couple of top eateries to try.
Chow Down at Locavore
Voted the best Indonesian restaurant in Ubud in 2017, you can't go wrong with dinner here. Serving only local food, you'll be treated to carefully crafted authentic meals.
Snap a Photo at Crate Cafe
This Canggu bistro was designed to create an Insta-worthy experience. With its minimalist decor and furniture, the cafe draws in many tourists who enjoy the ambience. There's a focus on breakfast and lunch meals, which are all healthy and picture-perfect.
Eat at a local Warung
These are small, local eateries run by families and serving traditional foods. Try out Warung Melati in Seminyak or Warung Damar in Kuta.
Sip and Party at a Beach Club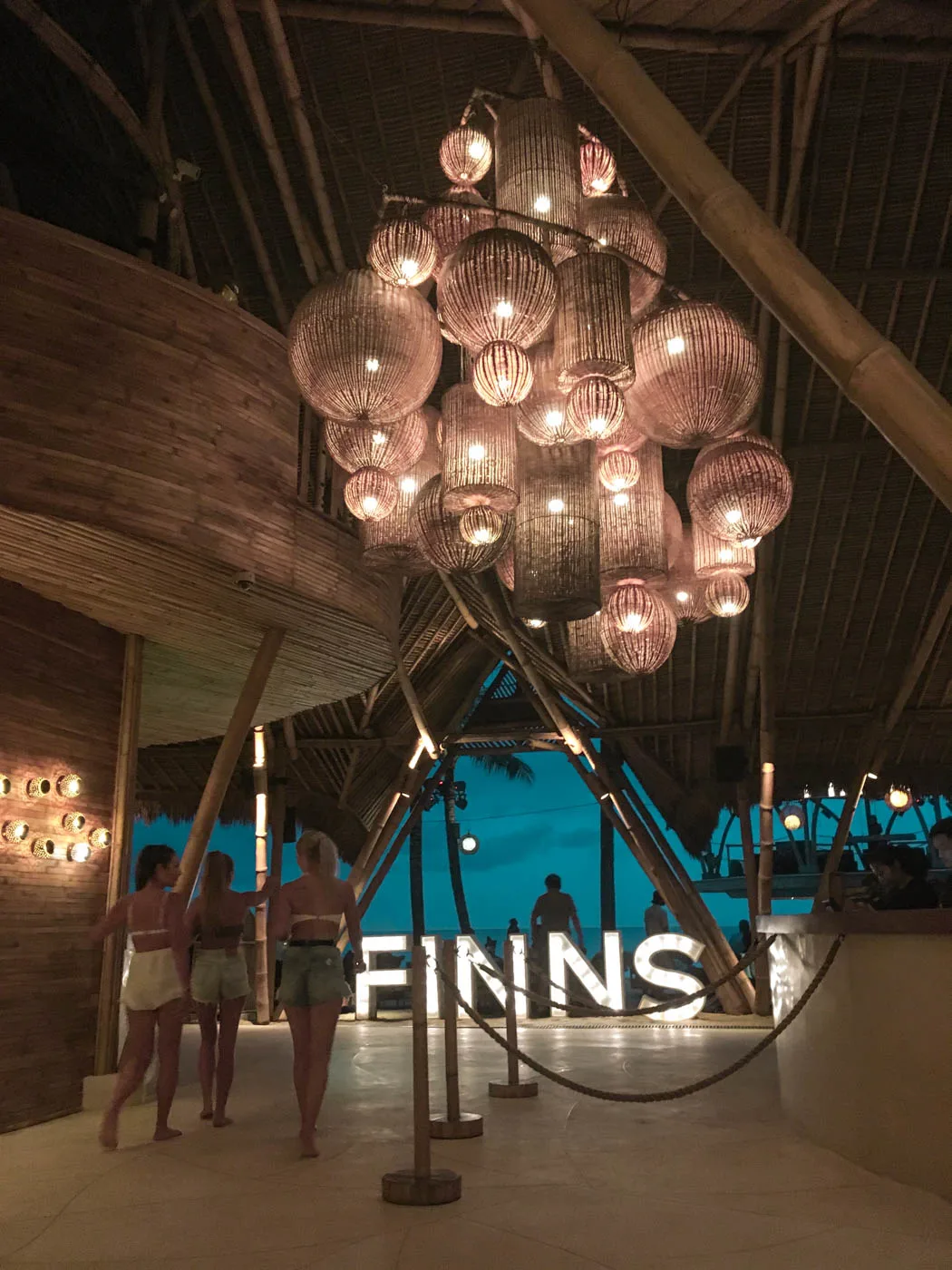 Heading out for a night of fun? Try these bars while you're out.
Potato Head Beach Club – Pair your cocktail with sunset views at this beach club in Ubud. It's a popular spot among locals and visitors, and often hosts DJs providing perfect dancing jams.
Finns Beach Club – If you're after premium nightlife in Canggu, this is the only place you need to be. The sunsets here are unimaginable, and there's often live music to enjoy. A bit on the pricier side, but worth a visit.
Single Fin – Located right on the cliffs overlooking the beach in Uluwatu, this is a popular spot for locals and visitors. It's great for sundowner cocktails and partying the night away.
How To Plan Your Travel To Bali: Before You Go
Planning ahead before your trip to Bali can really help make the trip go smoothly. Below, you'll find some important tips to keep in mind while travelling to Bali.
Best Time To Visit Bali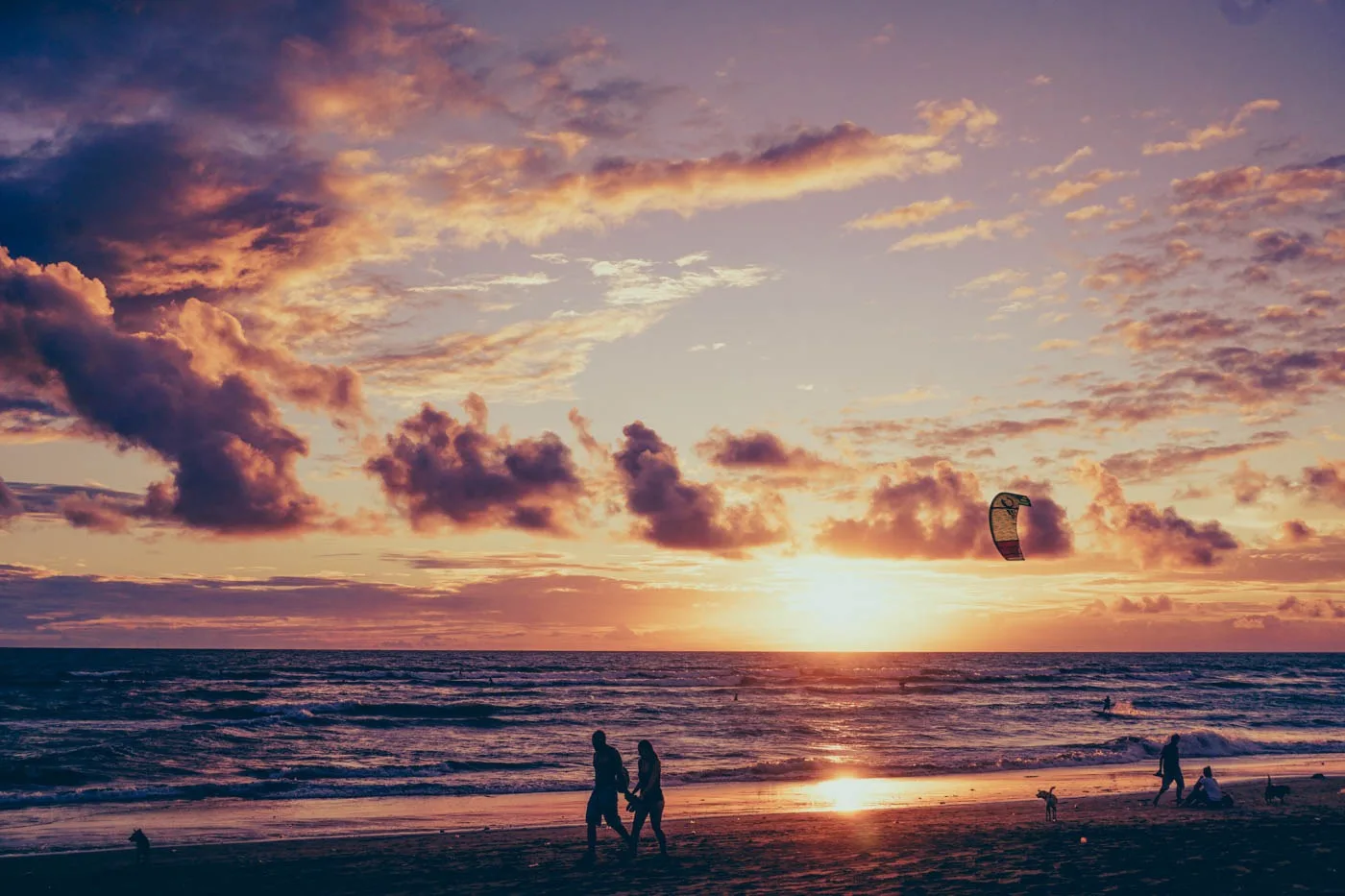 The most popular months to visit this tropical getaway are from May to October as there are very few wet and rainy days. The island is quite lovely during this time with the sun being fairly warm and the weather dry and welcoming.
October is right after the peak season and is often the cheapest month to visit Bali. October to April sees the monsoon season, but that doesn't really affect the island's appeal too much.
Many days still see hours of sunshine, and you'll be travelling outside of the peak season so there'll be fewer crowds and lower prices.
Read Next: The Best Time to Visit Bali
How To See The Best Of Bali For Free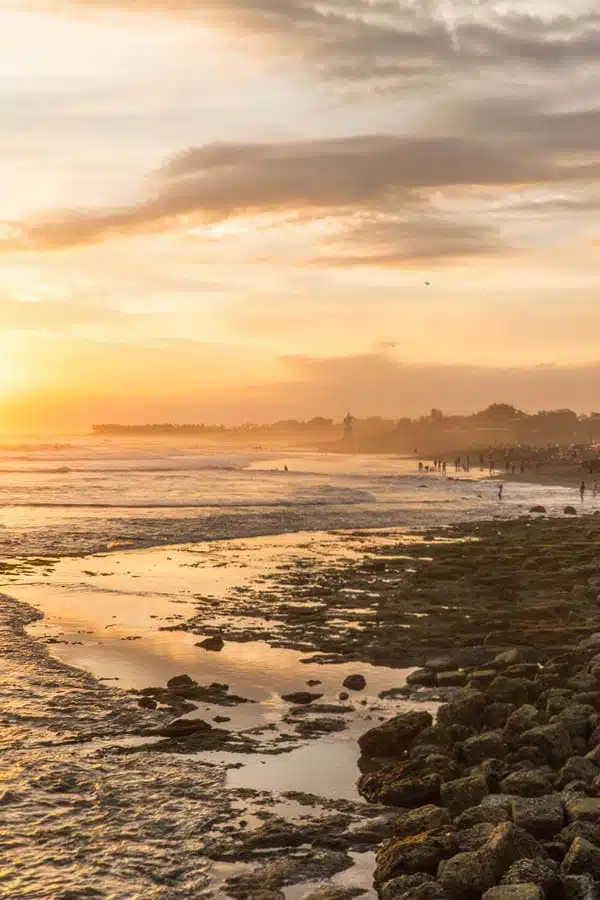 Looking to do Bali on a budget? You came to the right place. The island is perfect for the frugal traveller – which is why so many backpackers head to the island each year.
Head to the beach. Bali beaches are free to visit, and they're usually the highlight of the trip.
Visit the temples. Many of these are free to enter and they make for stunning photos.
Explore the natural landmarks. There are magnificent rocks, waterfalls, and other natural wonders that cost nothing to discover.
Read Next: This 2-week Bali Itinerary will help you plan your time and not miss anything.
Handy Resources for Getting To Bali
Visiting Bali is easier than it may seem. The island has its own airport and is a popular stop on cruises. Here are your main options when travelling to Bali.
By Air
International flights to Bali land at Ngurah Rai International Airport (Denpasar Airport). From here, you can easily catch a taxi to your hotel. The airport is about an hour's drive from Ubud, and ± 30 minutes from the capital city, Denpasar.
There are a lot of taxis waiting for people outside upon arrival. You'll have no problem finding one. Or ask your accommodation to organize you one. Most places to stay are happy to do so for a fee.
By Sea
If you're arriving from any of the nearby Indonesian islands, a ferry may be easier and more affordable than a flight. Travelling from further destinations, such as Singapore, is also possible by boat – but it will take you much longer than flying.
Where To Stay In Bali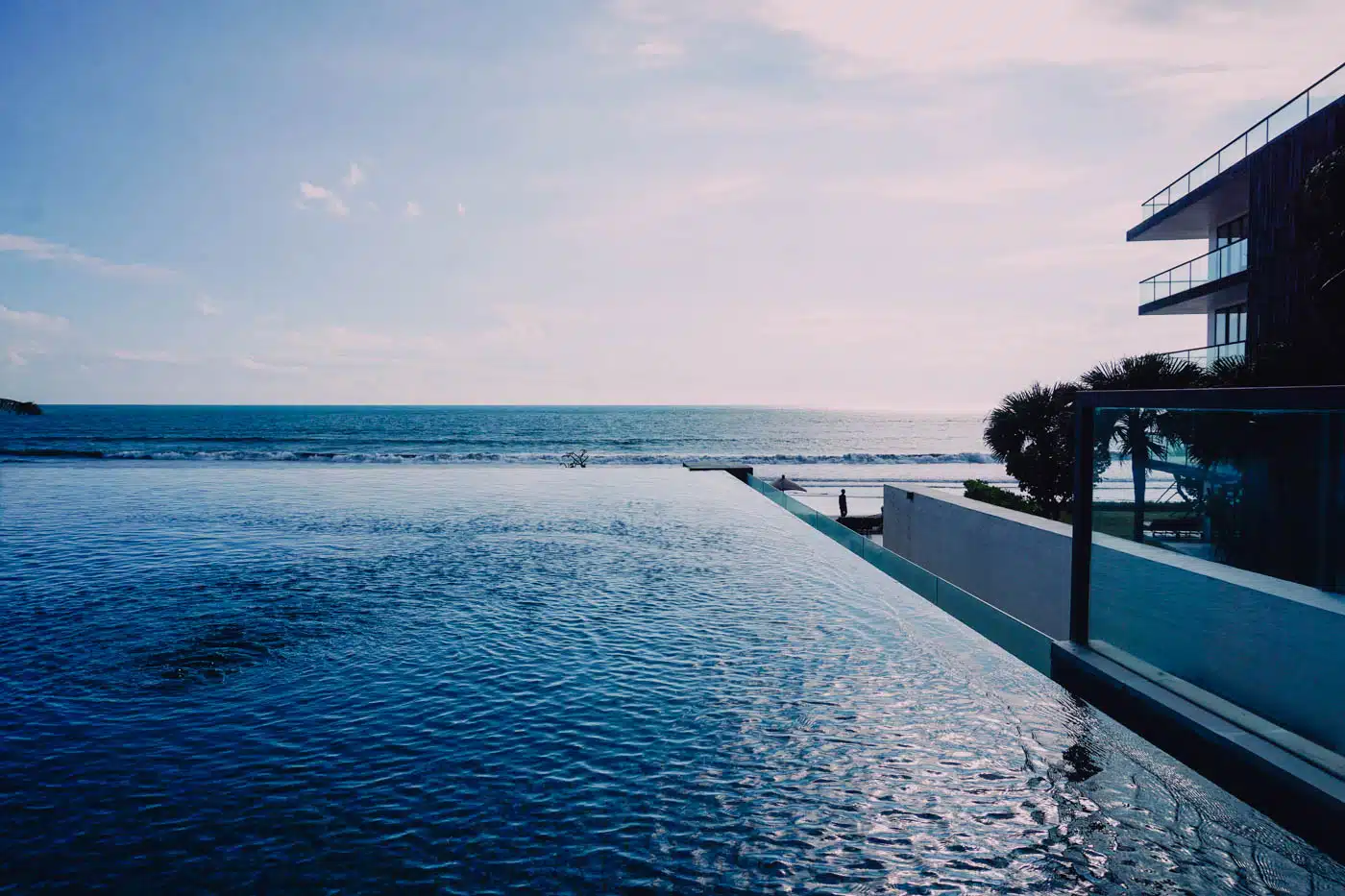 Each of the regions throughout Bali has its own distinct feel and vibe. I love Seminyak for its beaches and resort town feel.
Another favourite neighbourhood among travellers is Ubud, and Canggu follows closely. The best area to stay in Bali will depend on your own itinerary and travel plans.
The island has many places to explore, but for an idea of the best places to stay in Bali, here are just a couple of options.
High End – The Alila Seminyak
This 5-star resort is, in my opinion, the best hotel in Bali. It's incredibly luxurious and offers world-class facilities. You have views of the ocean or the pools from your room, and the cocktail bar's pool provides a splendid spot to chill and watch the sunset.
Mid-Range – Plataran Ubud Hotel & Spa
This hotel is perfectly situated near the remarkable rice paddies and a short walk away from Ubud Monkey Forest. It offers activities like yoga, dance classes, and walks through the surrounding areas.
There's a large, lush garden to wander through, and the rooms are pleasantly spacious yet cosy.
Packing For Your Bali Trip
Some of the most important things to pack on your trip to Bali are a decent hat and sunscreen. Remember to keep hydrated at all times and wear cool, breathable clothes on the hot days.
If you travel to Bali during the rainy season, then packing a raincoat can be quite helpful to avoid getting soaked. The weather is usually quite warm even when it rains so you won't need insulated layers of clothing.
Read more about packing for a tropical holiday for more ideas.
Day Trips From Bali
If you're staying on the island for a longer period of time, the day trips from Bali are amazing. There are so many nearby islands worth exploring.
Nusa Penida – This paradise is a 90-minute ferry ride from Bali. It's a largely untouched island, perfect for snorkelling and becoming one with nature.
Gili Islands – For beaches that contend with Bali's, the Gili islands are around 2 hours away and make a great day trip (although you really should try and stay longer if you can). Enjoy magnificent snorkelling and swim in between the colourful coral reefs.
Visiting Bali Guide: Basic Tips And Tricks For Making The Most Of Your Stay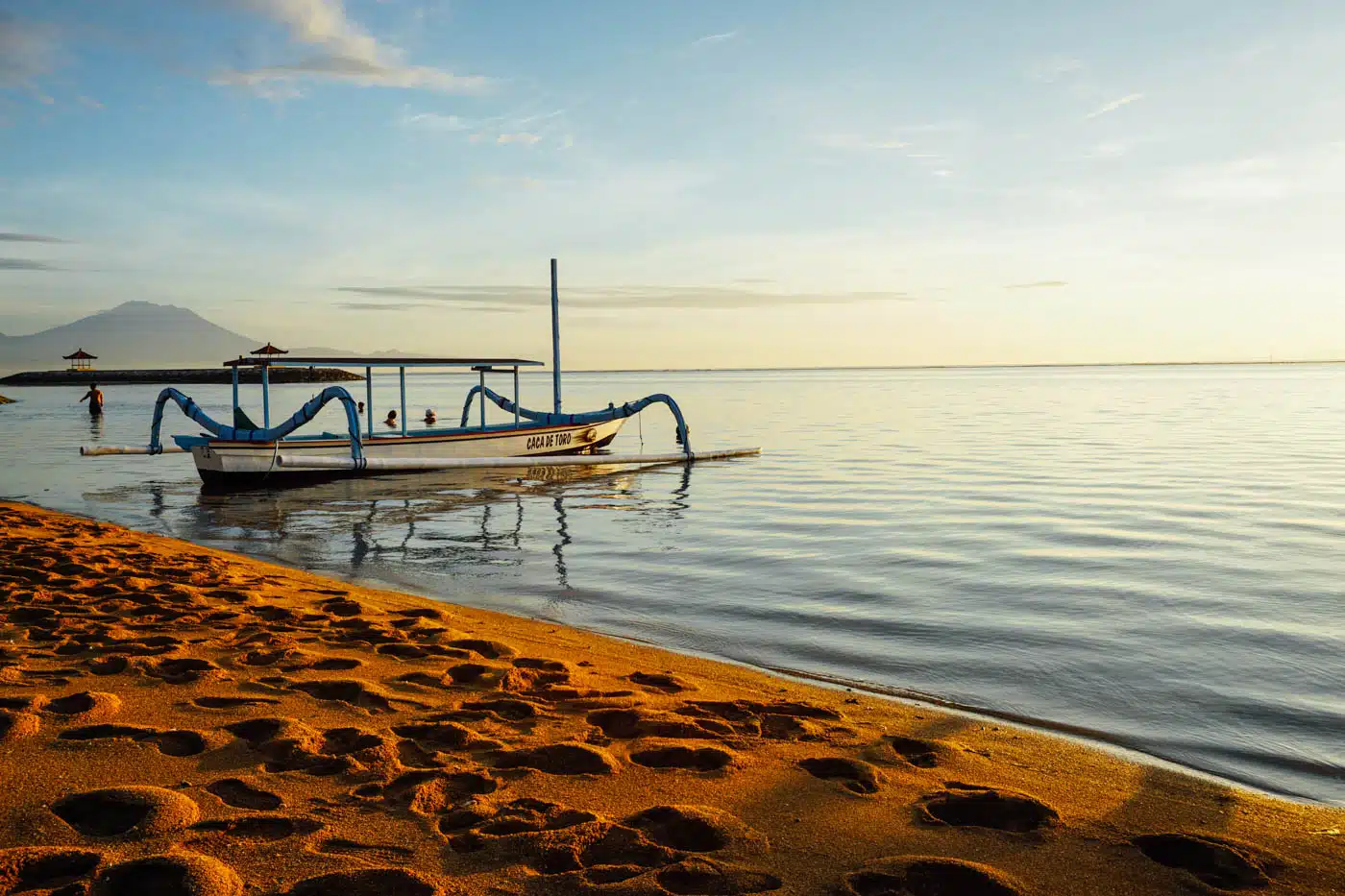 Here are some final tips and titbits of information for your next trip to Bali.
Top Bali Travel Tips
Dress for the tropical climate. Bali is hot and humid, you'll only need to wear light layers, short clothing, and your swimming clothes. Don't waste space in your bags with heavy jackets and jeans.
Respect the temples. If you're visiting any of the temples (and I suggest you do), take note that both men and women should be covered up to their knees.
Planning on getting a SIM card in Indonesia? Check out this guide.
Tipping In Bali
While not a strict requirement, tipping in Bali is always appreciated by the recipient. Balinese workers don't earn much, so tips from travellers are graciously received.
Waiters usually get from 5% to 20%, depending on their service. For housekeepers and porters at villas and hotels, the amount will vary depending on how long you're staying, etc. Taxi drivers won't always expect a tip, but if you'd like to add it, they won't be offended.
Facts About Bali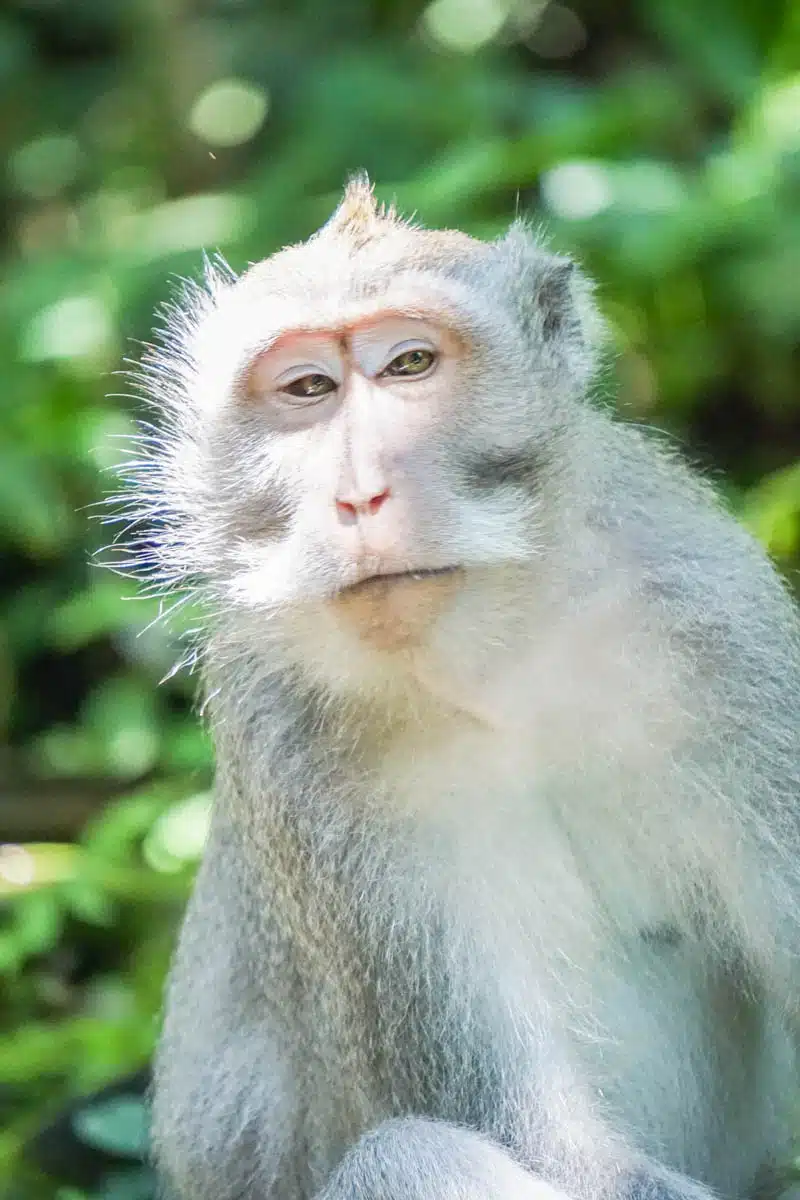 A Balinese calendar has just 210 days. The locals celebrate their new year different to the western world – with a Day of Silence.
It's common to find most people named either Wayan, Made, Nyoman and Ketut. These names are from the order of birth and mean first, second, third, and fourth born.
Bali has stunning beaches with crystal waters and white sand. But they also have unique-looking black sand beaches. This sand is cooled off lava from the island's volcanoes.
Around 80% of the island's economy is related to tourism. It's such a hot spot for travellers that it generates much of the island's income. Yay for travel.
Handy Phrases For Travelling To Bali
An important Bali travel tip is to learn a bit of the language. Locals in Bali speak Bahasa Balinese but throughout Indonesia the most common language is Indonesian. These basic Indonesian phrases will be handy on your visit.
Hai, apa kabar? (Hello, how are you?)
Baik (Good/fine)
Terima Kasih (Thank you)
Siapa nama kamu? (What's your name?)
Nama saya…. (My name is…)
Bali Travel Map
Love this? Save and Share on Pinterest!