Discover everything you need to know about Forrest Gump Point in Monument Valley – from its MAJOR Hollywood connection to the best tours of the attraction.
When you think of Utah, you probably imagine vast stretches of arid landscape dotted with remarkable rock formations. And you're not far off, to be quite honest.
With this picture in mind – Forrest Gump Point, on the famous Route 163, is a postcard-perfect place to visit in Utah. A huge outstretch of road treating you to some pretty epic views of the rocky formations that lay ahead.
Planning a visit? Grab your camera; here's everything you need to know about one of Utah's biggest highlights.
Why Visit Forrest Gump Point, Monument Valley?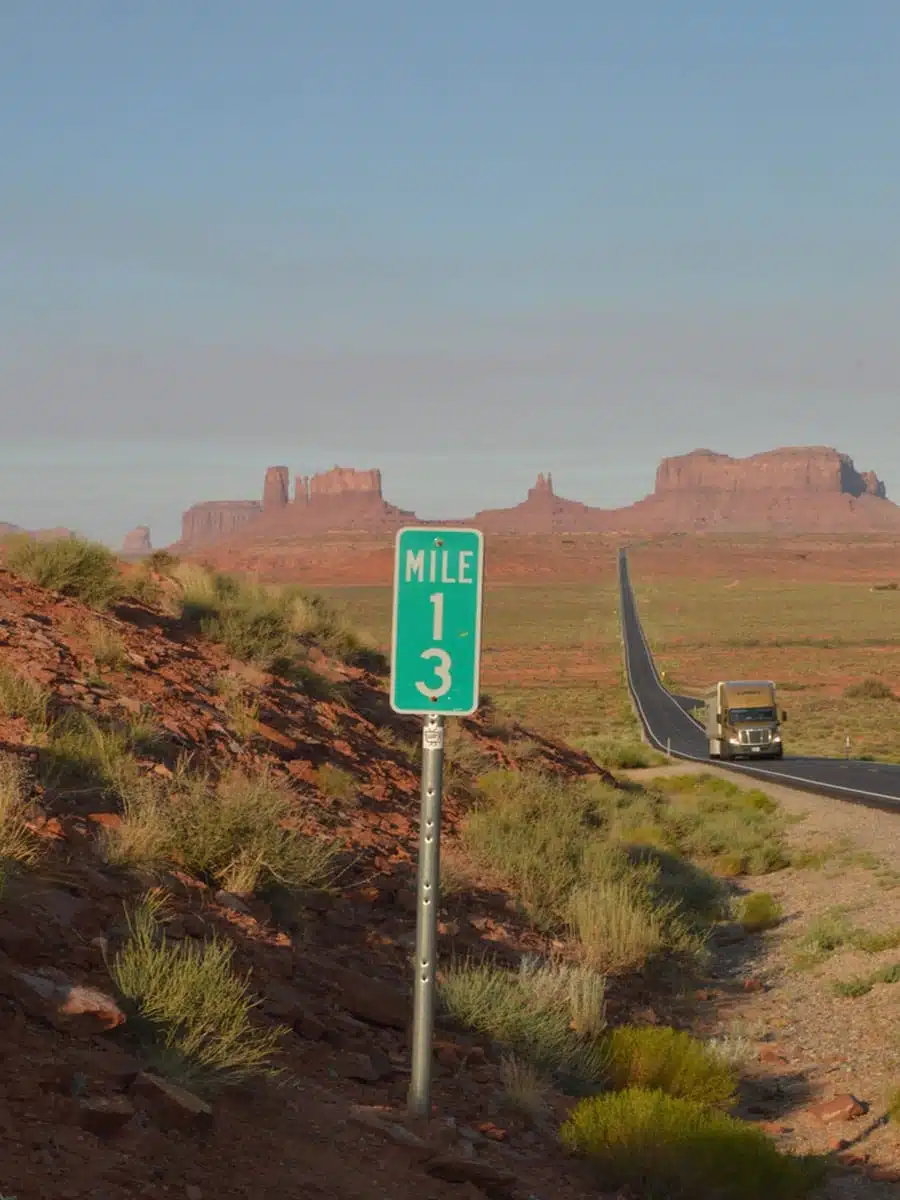 To be frank with you – Forrest Gump Point offers the most spectacular views of Monument Valley.
The straight road passes through the centre of the red rock formations, which stand tall, proudly illustrating the USA's western beauty.

If you're a film buff, you might recognise this point from the iconic film with which it shares its name. In the film, Forrest Gump stopped running near the 13th marker on Route 163 and delivered his famous "put the past behind you" line.
Whether you're a keen photographer or a film fanatic, you should have Forrest Gump Point, Monument Valley, on your USA bucket list. Let's dive into what you need to know before you go.
Background and Information for Forrest Gump, Monument Valley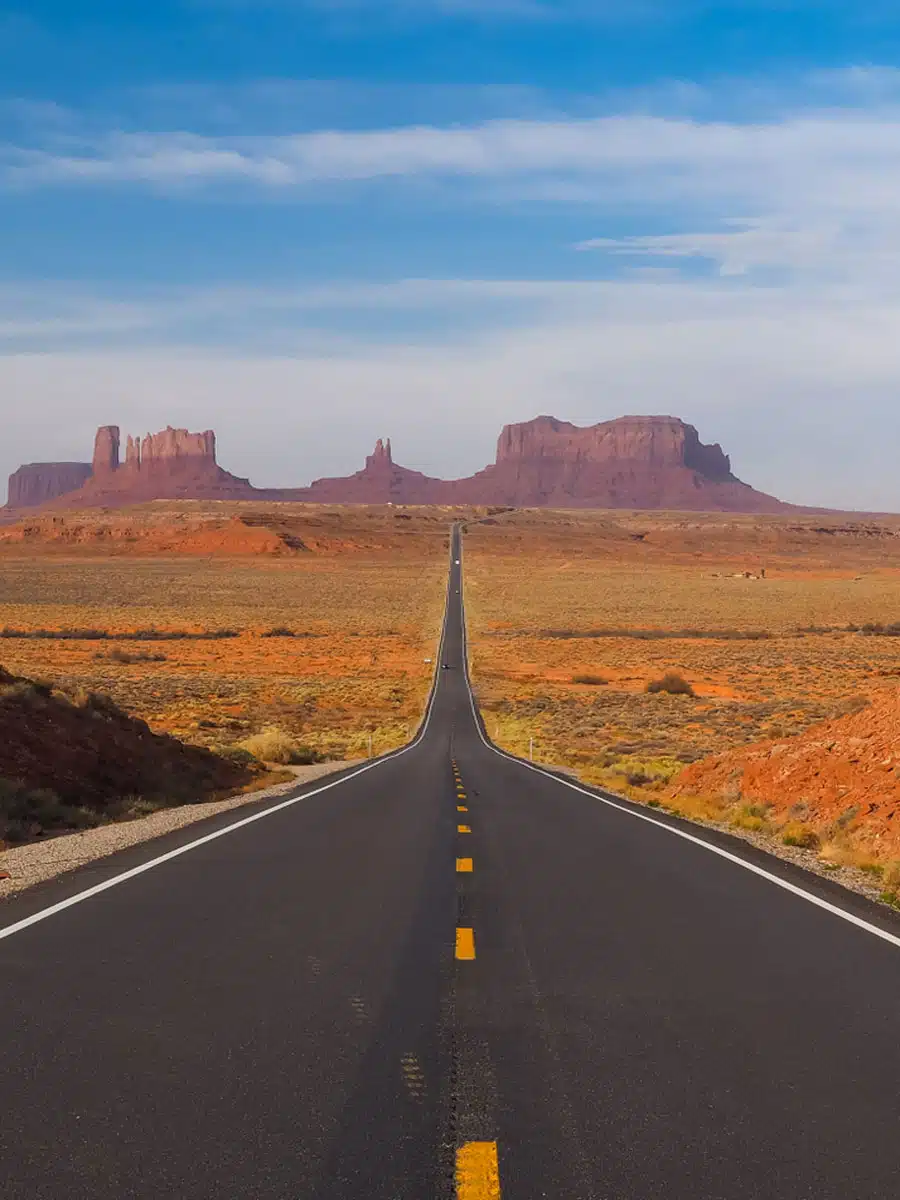 The first question on many travellers' minds is, "was the monument named after the film?"
Yes.
In Monument Valley, Forrest Gump Point marks the location where, after running for more than three years, the character Forrest Gump (played by Tom Hanks) has a moment of clarity.

His exact words in the 1994 film are, "My momma always said you've gotta put the past behind you before you can move on. And I think that's what my running was all about…"
Oh, and in case you were wondering, health experts soon announced that while Forrest's feat of running across the USA is possible, it cannot be done without a few nasty consequences.
Don't worry though – you don't need to run the entire route to enjoy Forrest Gump Point. Here's how you can visit…
Planning Your Visit to Forrest Gump, Monument Valley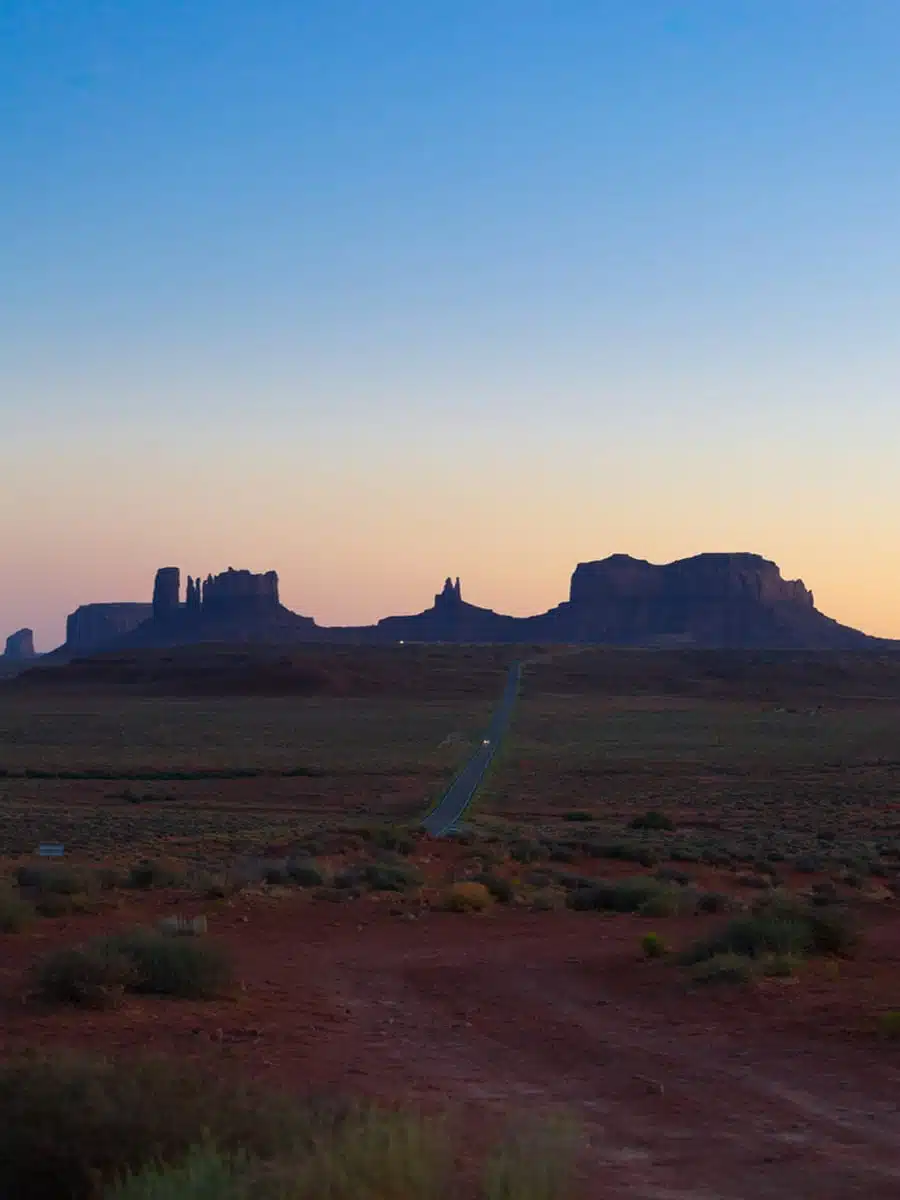 Here is some information and a few handy tips to help you plan your trip to Forrest Gump Point.
Forrest Gump Point Address
This spot along Route 163 can be tricky to find, especially because most routes to Monument Valley don't pass it.
Luckily, all you have to do is search for "Forrest Gump Hill, Monument Valley" or "Forrest Gump Point" on Google Maps, and the site will guide you to the exact Forrest Gump, Monument Valley location.
To be sure, the exact coordinates of the attraction are 37°06'09.5″N 109°59'21.1″W. Whether you get there with a map or GPS is totally up to you.
Forrest Gump Point Opening Times
Since this point of interest is just a location in (seemingly) the middle of nowhere, there are no opening or closing times. However, seasoned Utah travellers would not recommend driving the Forrest Gump, Monument Valley road at night.
This long stretch of Route 163 does not have any street lights, so you'll have to be extra cautious of wildlife crossing the road at night. Besides that, who would want to miss out on the wonderful view?
Forrest Gump Point Independently
The nearest major cities to Forrest Gump Point are Albuquerque, and Utah's capital, Salt Lake City.
Travelling to the attraction independently is the best way to Utah's uninhabited landscapes, as it'll give you more freedom to explore and enjoy the scenery. However, you will need to hire a car.
The drive from Albuquerque is around five hours and ten minutes north on the US-550. While from Salt Lake City, you'll head southeast on the US-6 and the US-191 for about six hours and ten minutes.
This audio-guided self-drive tour is an excellent accompaniment for your drive around Utah's wilderness.
On a Tour
Unfortunately, because of the pretty random location, there aren't many tours that go to Forrest Gump Point.
However, you might find it is one of the short stops on tours to nearby highlights like Antelope Canyon. These tours that cover a few of Utah's gems in one day are the best way to make the most of your time.

This eight-hour, 3-stop tour to Antelope Canyon, Horseshoe Bend, and Monument Valley is a great idea to see a little bit of both Arizona and Utah.
The only downside? You'll have to join the tour from Page in Arizona (or, get in contact with them and see if you can swangle a deal – I've found the folk at GYG to be extremely accommodating).
Where to Stay for Forrest Gump Point
Finding accommodation around Forrest Gump Point is tricky since it's in the middle of nowhere. But, nearby Monument Park offers some wonderful places to stay with unbeatable views.
Goulding's Lodge
Goulding's Lodge ticks all the right boxes for accommodation near Forrest Gump Point. This three-star, pet-friendly lodge is just short of twenty minutes from the film-famous spot on Route 163.
The rooms at Goulding's are spacious, tastefully decorated, and equipped with a TV, private bathroom, and a balcony. Larger rooms even have a fully-functional kitchenette. The Lodge's free shuttle service around the area is what really makes it worthwhile. Plus, they'll even organise tours for you.
Check Rates and Reviews
Alternatively, check all accommodation in Monument Valley on Booking.com
What to Pack for Forrest Gump, Monument Valley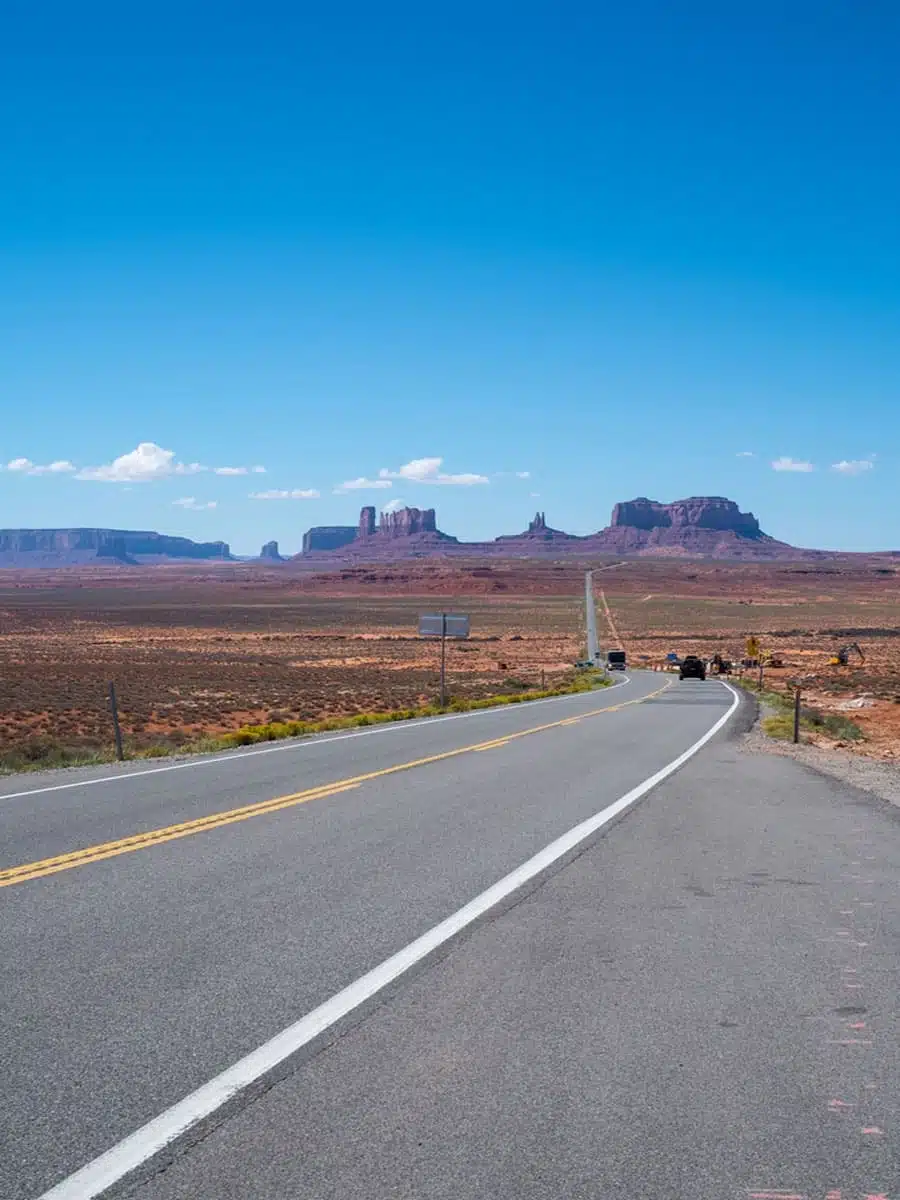 There is a lot to do in Utah, so you might have to pack your travel gear according to how you spend your time.
It's important to remember that areas like Monument Valley are relatively remote, so you won't have many opportunities to stock up on last-minute items.
Whether you're visiting the region in summer or winter, packing layerable clothing is essential. If you're exploring the great outdoors, being able to shed a few layers is ideal. You'll also need a sturdy water bottle and high-protein bars to keep you going.

Most importantly, you'll need the best walking shoes for your journey – my faves are the Tropicfeel Canyon's.
Forrest Gump Point Map
Forrest Gump Point, Monument Valley: Read Next