Planning a trip but need to know what to bring to Thailand? Discover all the essentials you need on your Thailand packing list, from clothes to handy gadgets.
As an avid traveller (and that's putting it lightly), I would like to think I've perfected the art of packing.
And believe me when I say that there's nowhere where packing is more important than Thailand. Forgotten bug spray, a lack of modest clothing, and a serious shortage of camera space can quickly ruin a trip.
While I can't guarantee you won't leave your packing until the last minute, I can promise that when equipped with this handy guide, you won't forget a single thing. Hopefully.
With all your essentials sorted, you'll be able to enjoy all the best things to do in Thailand without any stress. You're welcome.
What to Pack for Thailand
These are my packing essentials for Thailand at any time of the year.
Luggage
Before I even begin to take you through the clothes, footwear, and any other Thailand travel essentials, you'll need a bag to carry it all.
Suitcase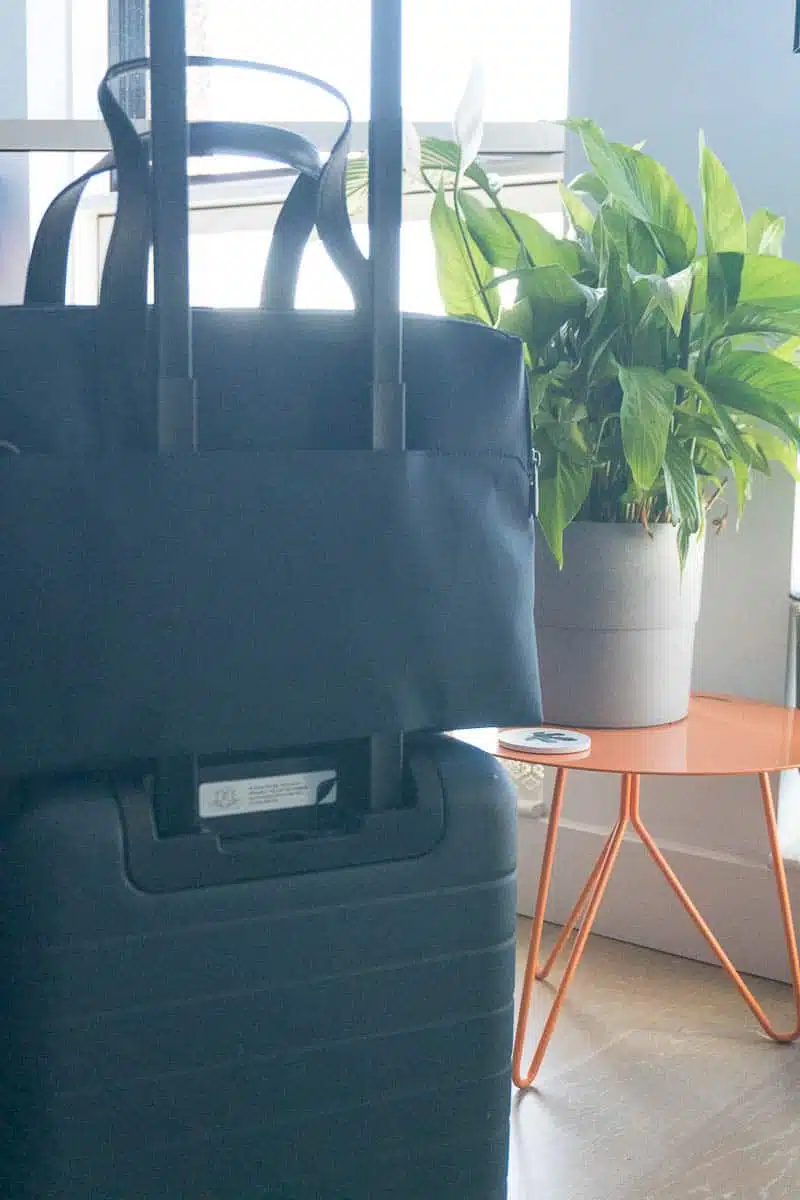 When people think of travelling to Thailand, it's usually oversized backpacks that come to mind. Which is great, if that's the kind of trip you're going for.
If, however, you're wanting to take a full suitcase with you for a more luxe time in Thailand, I have a couple of trusty favourites – I love the Level8 offering, as well as Away's The Medium suitcase.
That said – you'll want something a little smaller for those short day trips and hikes, like the Osprey Fairview backpack.
Packing Cubes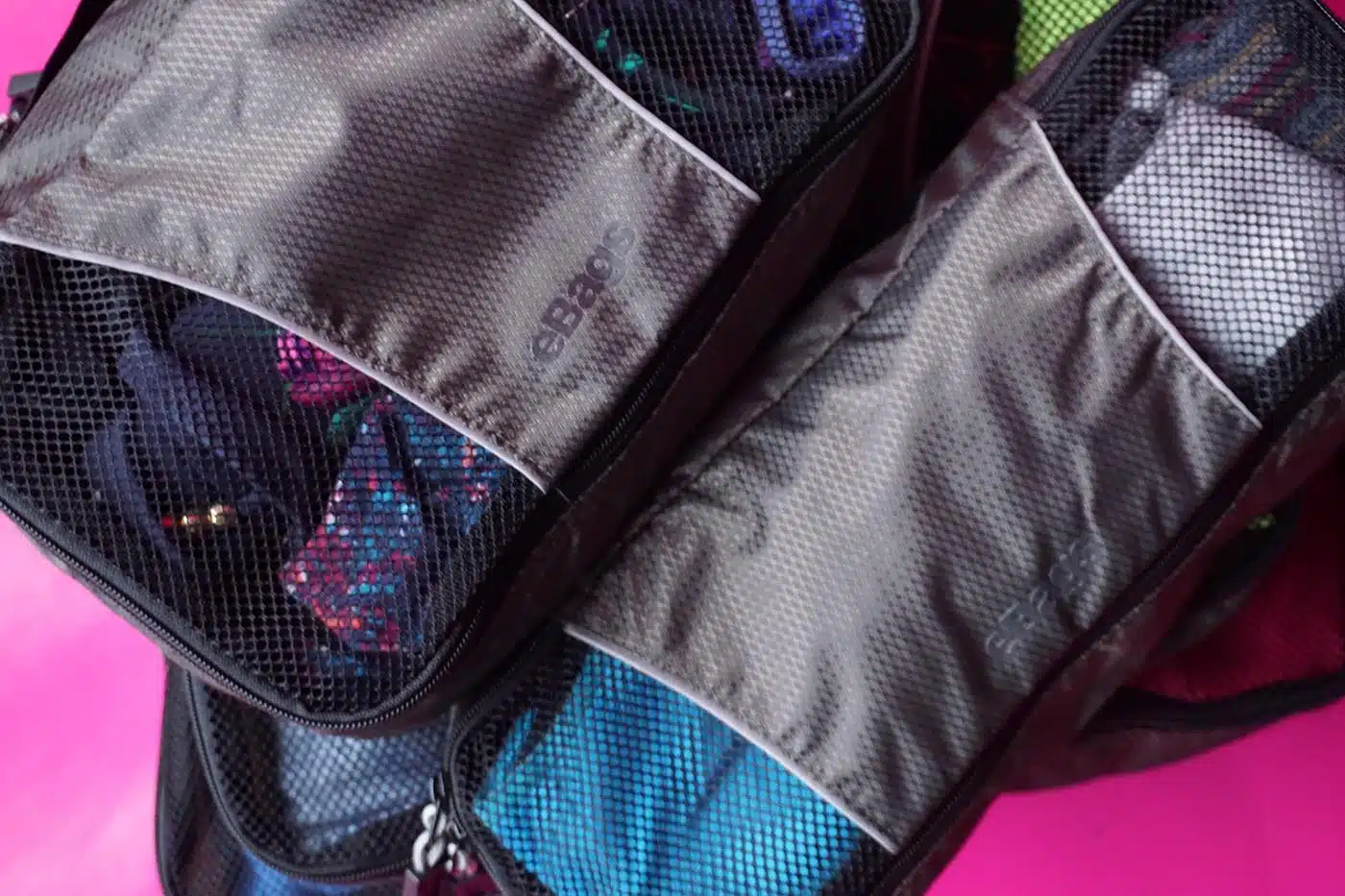 The last thing you want is to get to your hotel and see that the long journey has rendered your clothes wrinkled and unwearable… This is where packing cubes come in handy, as they help organise your clothes and keep them wrinkle-free.
You'll also save tons of space, which makes packing for Thailand a breeze. You can thank me later.
Read Next: The Best Packing Cubes
Clothes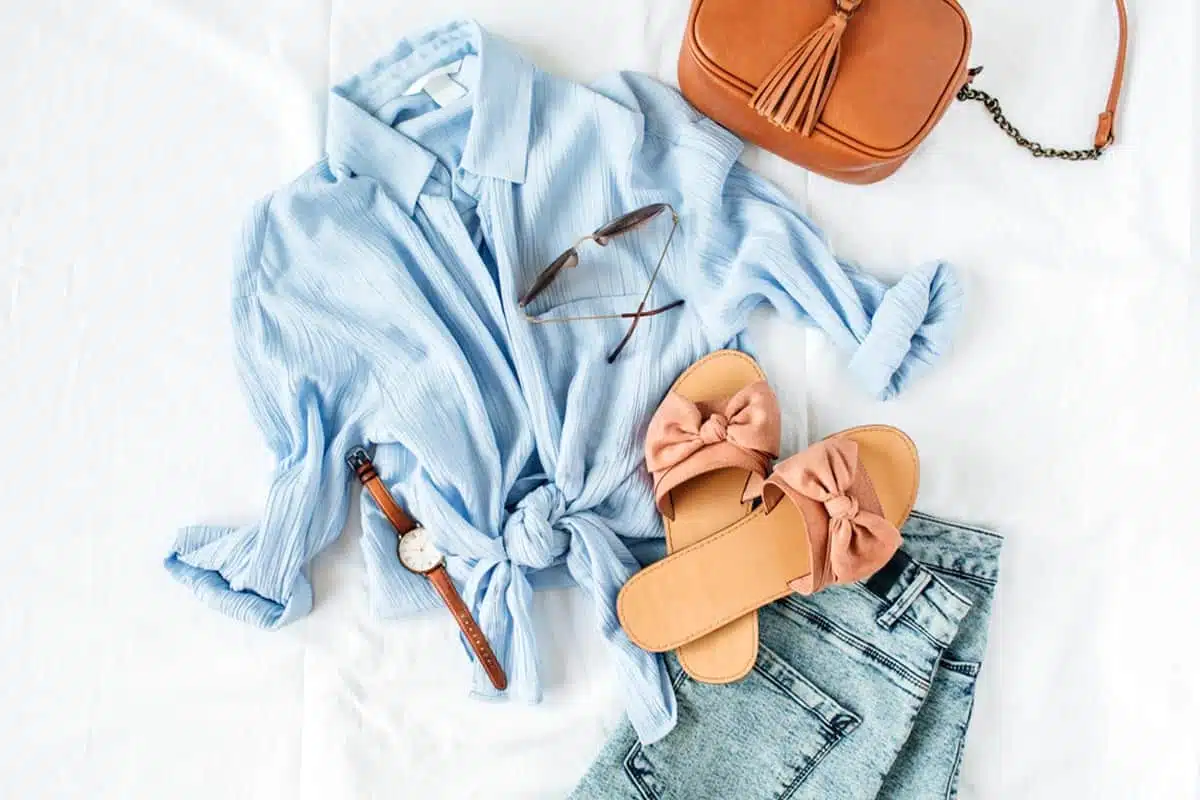 Thailand and heat go hand in hand. I mean, you simply need to look at their winter weather, where day temperatures range from 30°C (86°F) to 35°C (95°F).
While there is no official dress code, there are some expectations that you should keep in mind.
Note: If you plan to visit temples or monasteries, you'll need to wear modest clothing that covers your shoulders and knees.
Bring Light and Summery Clothes
Remember, it gets scorching hot, be it summer or winter. So the best clothing for Thailand is light and airy. Lighter fabrics like linen or cotton are ideal, while polyester is a no-go. Trust me; you'll get way too hot.
Modest and comfortable dresses or breathable pants with a simple yet elegant tee are the way to go most of the time. As far as beachwear goes, you can wear whatever tickles your fancy. But when you are in town, have some clothes to cover up.
Trust me when I say this, no matter what you wear, you can't escape the heat and humidity. So you end up having a change of clothes halfway through the day more often than you may think.
Classy And Comfortable Clothing for Evenings
Just because it's hot doesn't mean you can't dress up a little in the evening.
A beautiful dress is typical for the ladies, while comfy chinos (these look seriously cool) and a crisp polo tee are great for the lads.
Footwear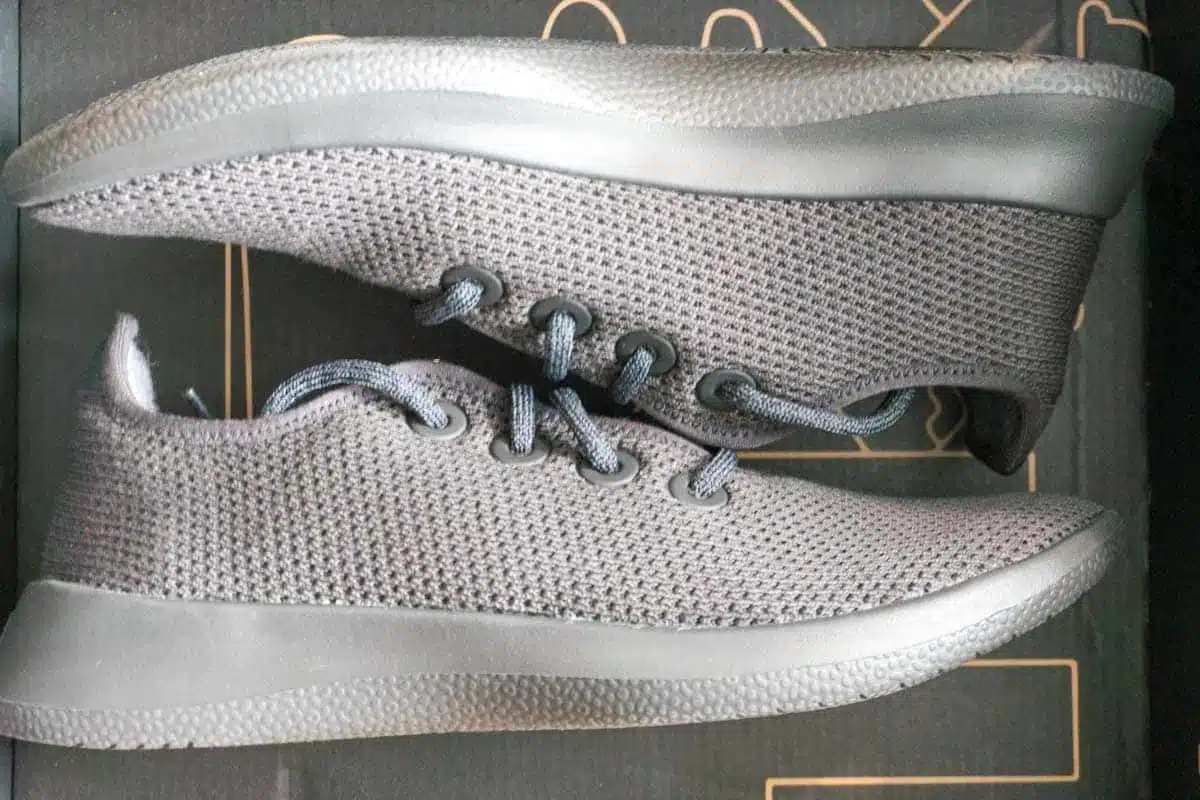 Thailand is a coastal dreamland, that's obvious, but you may not know that it's also a country full of glorious hikes. So when you're not sunbathing on Koh Samui, you'll need a comfortable pair of shoes for walking – you'll do a lot of it in Thailand.
Thanks to its hot and wet weather, it's essential you bring the right shoes for each occasion during your trip.
Comfortable Shoes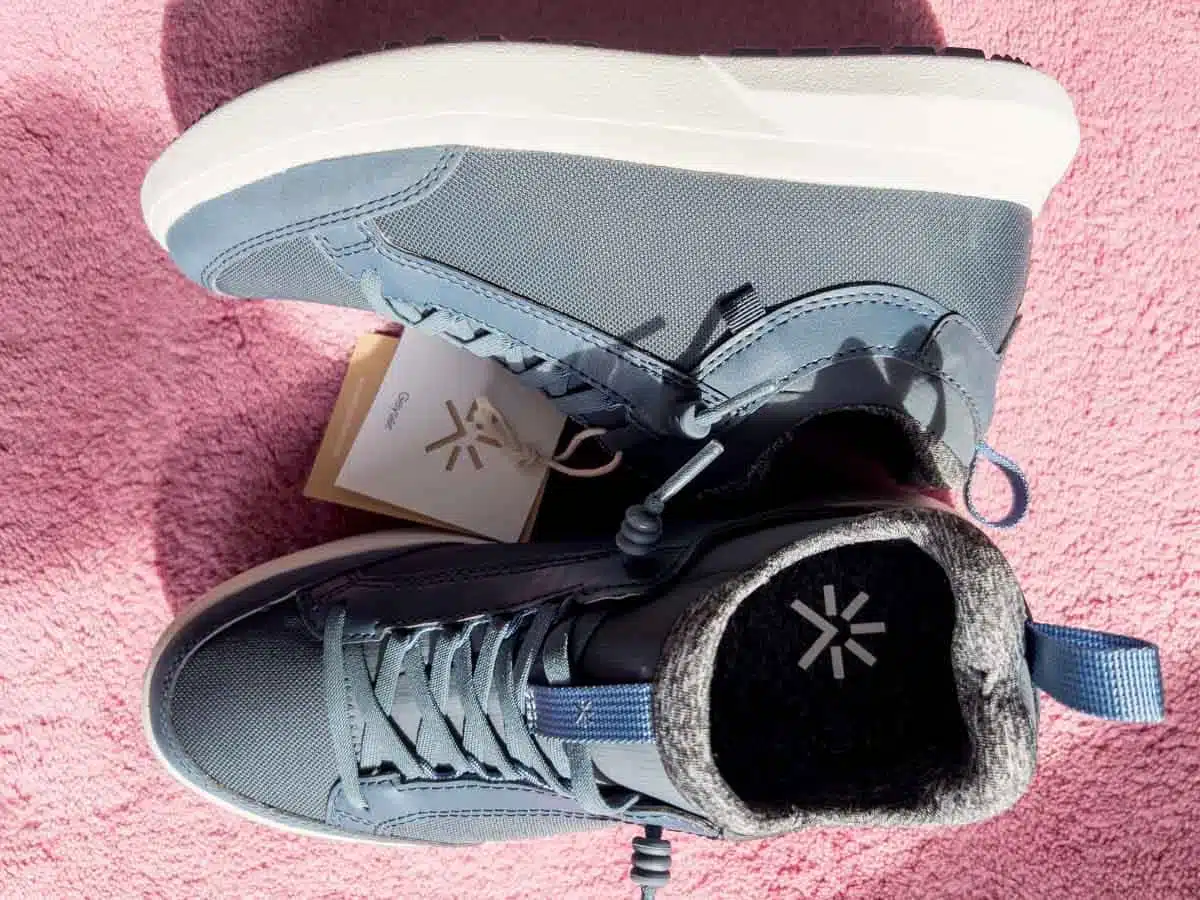 Simply put, you'll want some comfortable, multi-purpose shoes. They should be reasonably stylish, so you can wear them on hikes and in the city. It's also ideal that they're waterproof, as it rains a lot in Thailand, especially from July to October.
I recommend grabbing some stylish and durable Tropicfeel Geysers as hiking shoes. For everyday shoes that you can wear in town, to temples, and everywhere in between, grab a pair of Allbirds Tree Runners.
There's nothing wrong with flip-flops for a relaxing beach day, which you deserve. But to prevent a criminal offence on your wardrobe, you can't go wrong with a stylish pair of Birkenstock sandals.
Gadgets + Electronics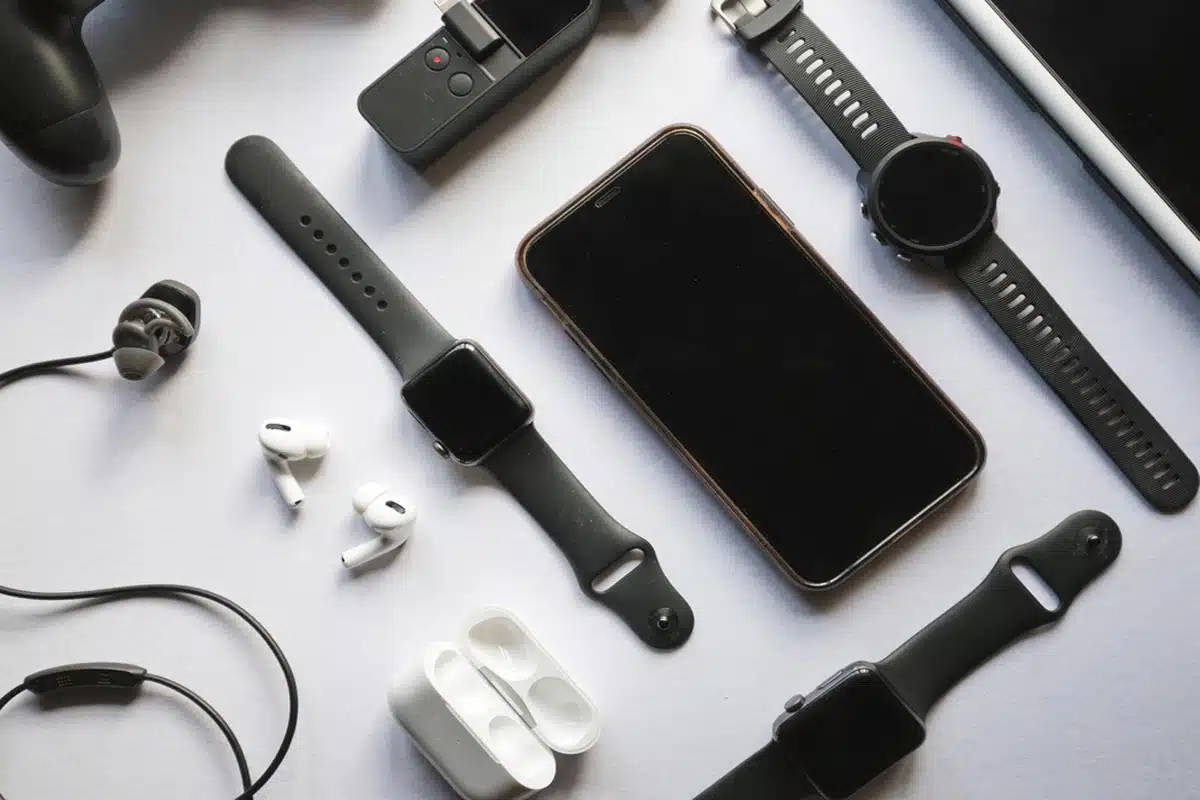 I know, I know – you want to take advantage of every moment when exploring Thailand, so having some handy gadgets is a must. Here are a few things I recommend so you're not lost in the dark or missing the perfect photo opportunity.
Camera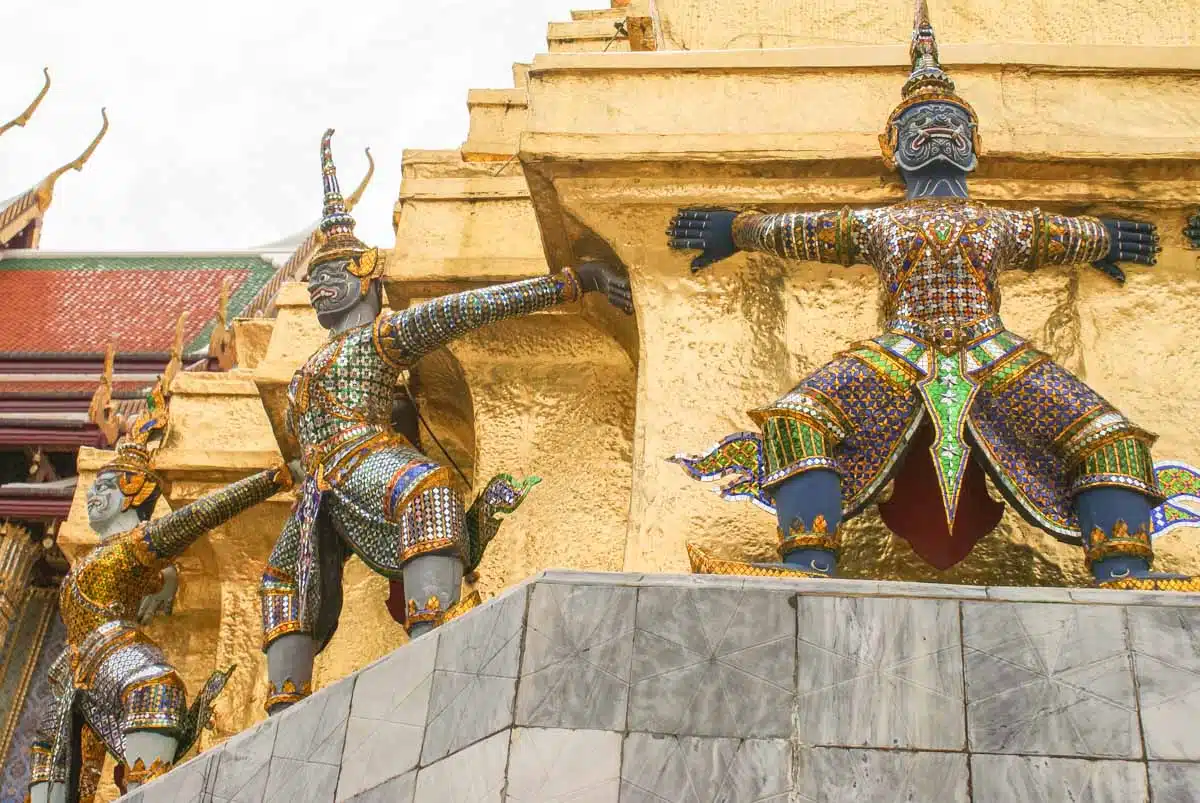 Nobody expects you to be the next Elia Locardi and take mesmerising photos everywhere you go. But that doesn't mean having a good camera doesn't help.
You'll want to capture every moment, from the Royal Grand Palace in Bangkok to the sunsets at the Emerald Lagoon. Read my guide to the best travel cameras for some inspo.
Memory Cards
With your camera working overtime, the last thing you'll want is to run out of space on your memory card. Although this is inevitable – it'll be hard to put down the camera – you'll want to bring three or four memory cards just in case.
I recommend getting a compact memory card case to make sure these aren't jingling around in your bag and getting lost.
Spare Batteries
No matter how much you prepare, a faulty battery is inevitable on a trip. To avoid the hassle of one of your electronic devices bombing out, add some extra batteries to your packing list for Thailand.
Tip: Before each day, ensure you charge your devices, so they're ready to go. The last thing you want is to be fiddling with your camera rather than taking in the magnificent AF sights.
Travel Adapter
Every country has its quirks and charms, from food to culture. So let me tell you that it's no different when it comes to electric outlets.
Save yourself the stress of worrying about how to charge your gadgets by getting this multiway international adapter. Not only does it protect your devices from power surges, but it's compact and works in over 150 countries worldwide.
Torch
When you're resting calmly at your coastal resort and want to go for a night walk on the beach, a torch is your best friend.
Although Thailand's electricity coverage is fairly reliable, power outages can occur, so a torch can help you in these moments of darkness.
External Power Pack
If you're a regular traveller, you'll know how annoying it is when your phone dies, and you can't charge it.
To prevent this from happening, add an external power pack to your list of things to bring to Thailand. This one's slim design saves space, and its capacity of 20,000 mAh allows you to charge your tablet or phone on the move.
Toiletries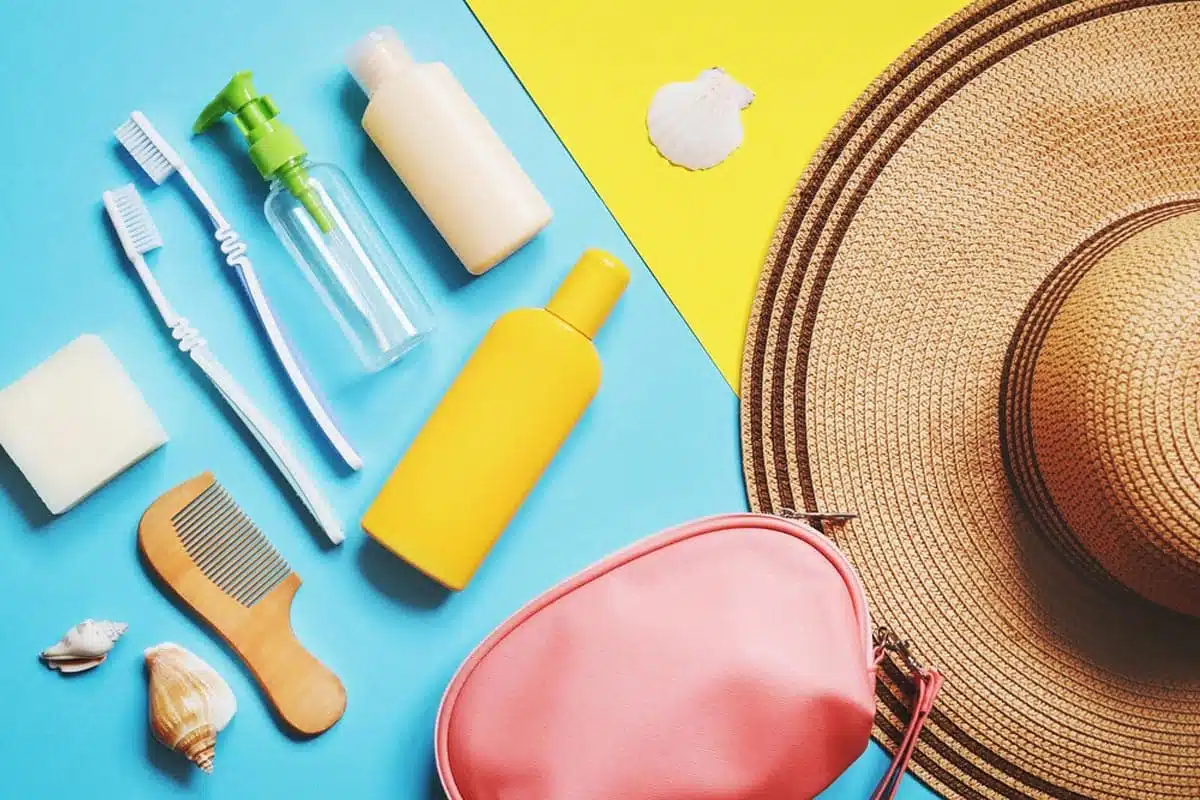 You'll probably already have most of these ready, but you may need to include a couple of must-haves.
Essentials
The essentials are all the everyday toiletries you use. This includes; a toothbrush, toothpaste, shampoo, conditioner, moisturiser, and deodorant. And for the ladies, remember your feminine hygiene supplies.
Although your accommodation may have mosquito nets, the pesky bugs will always find a way. Save yourself from a sleepless night by getting this insect-repellent spray.
Medication
It's easy to forget, but medication is a must. Make sure you double-check and restock your travel medical kit before you leave. You never know when you'll need a plaster, painkiller, or antiseptic cream.
The antiseptic cream is a big one, as bug bites and other slight cuts can easily go septic in Thailand's weather conditions.
Also, remember to grab any over-the-counter medication you may need during the trip. You'll want a quick fix for common travel ailments like headaches or diarrhoea from drinking the tap water. Motion sickness is significant in Thailand, as you'll be using boats to get from island to island.
Not all medication you can get at home is in Thailand, so research what is available before you leave. And lastly, remember to bring any chronic medicines in their original packaging and a prescription from your doctor.
Note: All category one drugs are prohibited in Thailand with no exceptions, as per the Thai Embassy.
Sunscreen
With temperatures throughout the year ranging from 30°C (86°F) to 40°C (104°F), seeing tourists with killer sunburns is not uncommon. And because the pristine soft-sand beaches are perfect for sunbathing, you must bring good quality sunscreen.
I recommend a sun stick, as it's easy to apply, and opening your luggage to find a burst bottle is impossible.
Essentials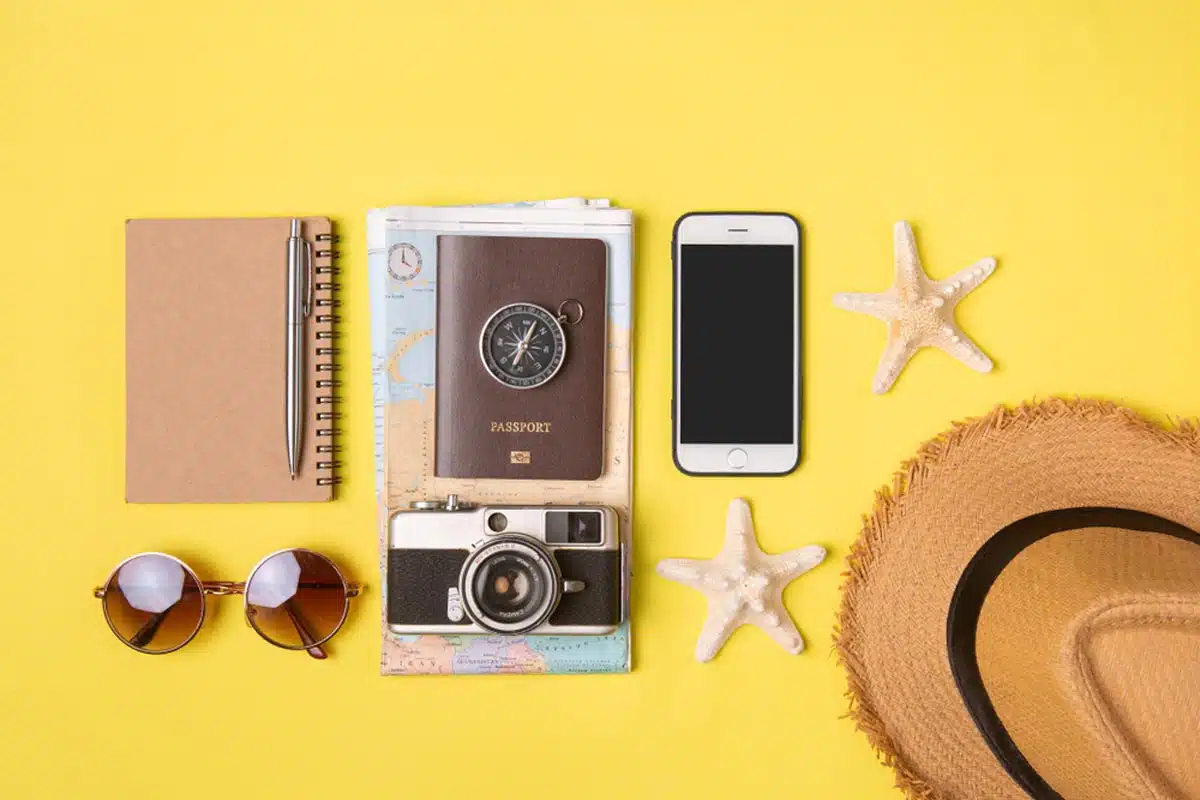 Your passport and purse/wallet are just some of the things to pack for Thailand. To be completely prepared, remember all the following documents.
Passport / Visas
Avoid the stress of thinking you forgot your passport at home and invest in a travel holder. You can keep all your essential documents in one place, from your passport to your emergency contact information.
It's also a good idea to find out if you need a Visa to visit Thailand before you leave. You can do this on the official Thai eVisa website.
Travel Insurance
I understand why you may want to avoid spending extra money on travel insurance. But trust me when I say anything can happen. Be it theft, an accident, or a cancelled flight, you'll want protection and peace of mind.
Travel insurance is also really easy to get nowadays, as many companies allow online sign-ups. You can also choose the payment method that suits you, whether monthly instalments or a single payment.
Cash / Credit Cards
The last thing you want is to enjoy a night out at Coco Tam's, only for your card to decline payment for a drink. This happens more often than you think, but you can easily avoid this by informing the bank of your travel plans well ahead of time.
You can also save time and money by making reservations and booking tickets online. You book well ahead of time – which is often cheaper. And you can quickly pay with your debit or credit card on a trustworthy website.
Lastly, you'll need cash for many restaurants and small shops across Thailand. I recommend changing some currency to the Thai Baht before you leave, as doing so at the airport can often cost you more.
You can also withdraw with your credit card from any ATM in Thailand if you run out of cash.
Emergency Contacts + Addresses
Make sure a close family member or friend knows your travel plans. Give them your Thailand Itinerary, reservation details, and other important information, so somebody else can keep track of your movements.
You can also keep your hotel's business card and family member's contact details with you. This will help if someone needs to help you find you if you get lost or find help in the case of an emergency.
Tip: Dial 1155 for the Tourist Police or 191 for a general emergency in Thailand.
Copies of Important Documents to Keep Separate from Wallet
Keep a copy of your important documents when you're travelling. The last thing you need is to lose your wallet/purse and all your travel documents with it.
Here are some of the documents you should copy:
Passport, driver's licence, and Visa
Travel itinerary, tickets, booking confirmation
Travel insurance documentation
Medical aid certificates
Guide Book
Despite all your efforts, there may come a time when your phone's battery dies. God forbid this happens on your travels, but if it does, having a Thailand travel book is the next best thing.
What to Pack for Thailand in the Summer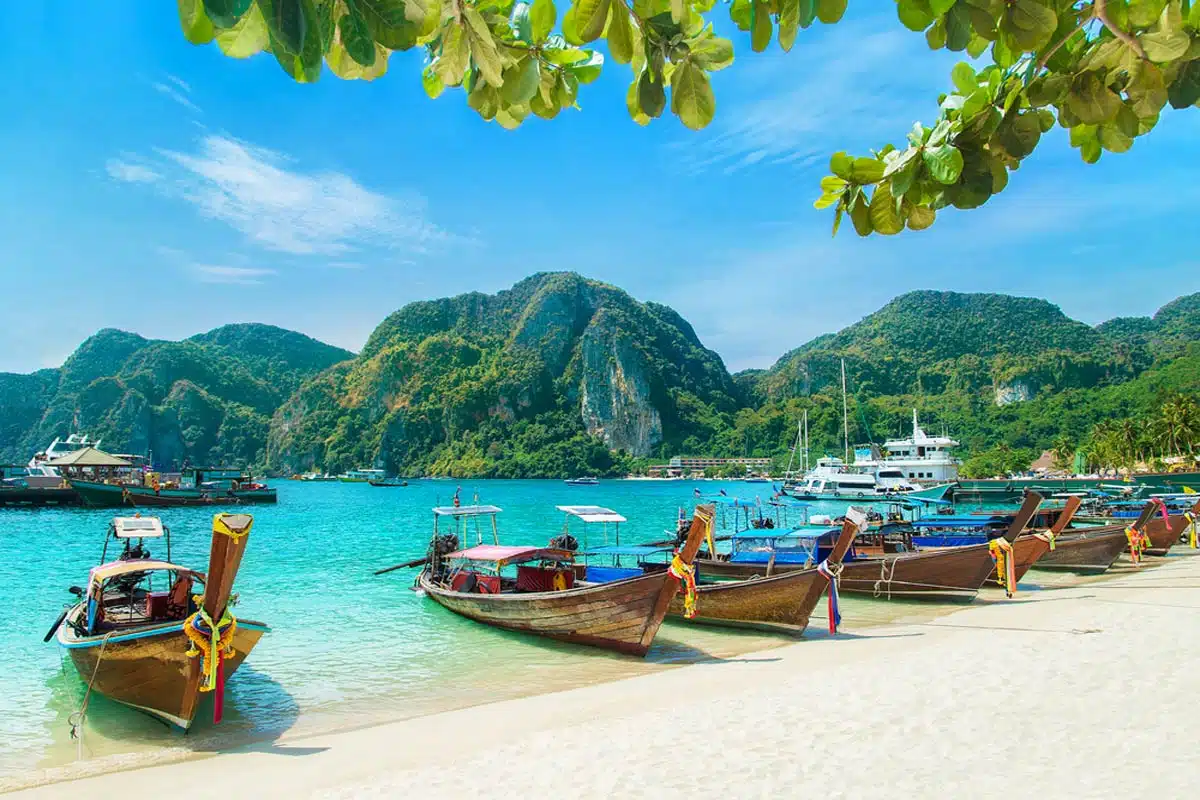 What isn't there to love about Thailand in summer? Okay, aside from the blistering temperatures of 37°C (98°F) in the day and 29°C (84°F) at night.
Well, it's the quiet season, as most tourists visit in winter, so you can expect cheaper accommodation and open beaches. There's also very little rain, making outdoor activities a joy.
It's a good idea to go hiking and exploring in the early morning or late afternoon to avoid the midday sun.
Water Bottle
Packing sunscreen is a must for every season in Thailand, so I won't bore you with that revelation. On the other hand, a water bottle is something you shouldn't overlook.
With the heat comes potential dehydration. And if you're spending lots of time on the beach or hiking, an icy sip of water is just what you need to keep cool. Make sure you only fill your bottle up with purified water, as tap water isn't good for drinking in Thailand.
Swimwear
Wondering what to bring when travelling to Thailand? You must remember swimwear for your daily dips in the ocean.
You'll be in heaven with your comfy swimsuit and favourite cocktail in hand.
What to Pack for Thailand in Spring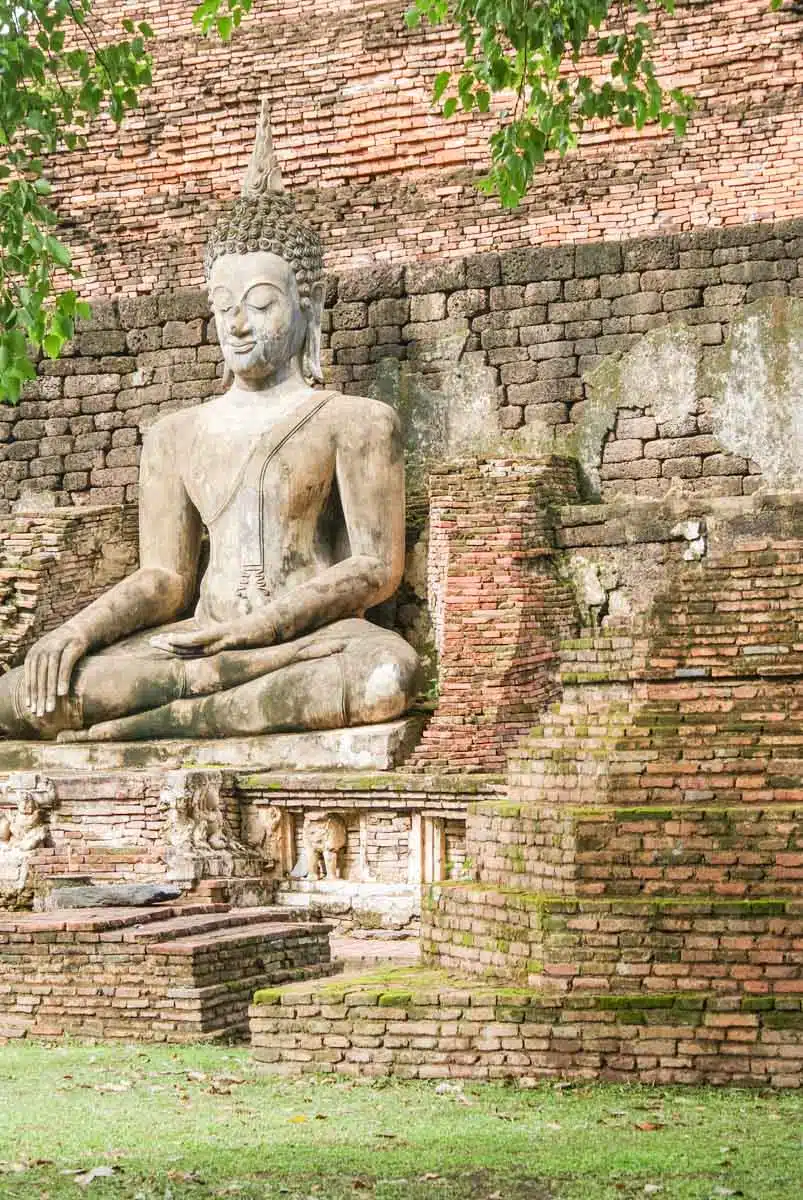 Will spring forever be one of the best times for travelling to Thailand? P.S. Yes, it is!
Similar to summer, the weather is hot, and the streets burst with golden flowers. With pollen in the air and a dry climate all around, you'll be able to lounge away the day on your favourite golden beach.
Beach Towel
Thailand has no shortage of beaches; amongst swimming and sunbathing, you'll want something to keep you dry and comfortable.
If this sounds like your ideal way to enjoy your Thailand trip, grab yourself a Dock and Bay beach towel.
Shawl or Sarong
With this hot weather, all you need is something light and airy to wear. The best thing for this is a vibrant sarong that covers you up but keeps it casual.
What to Pack for Thailand in Autumn / Fall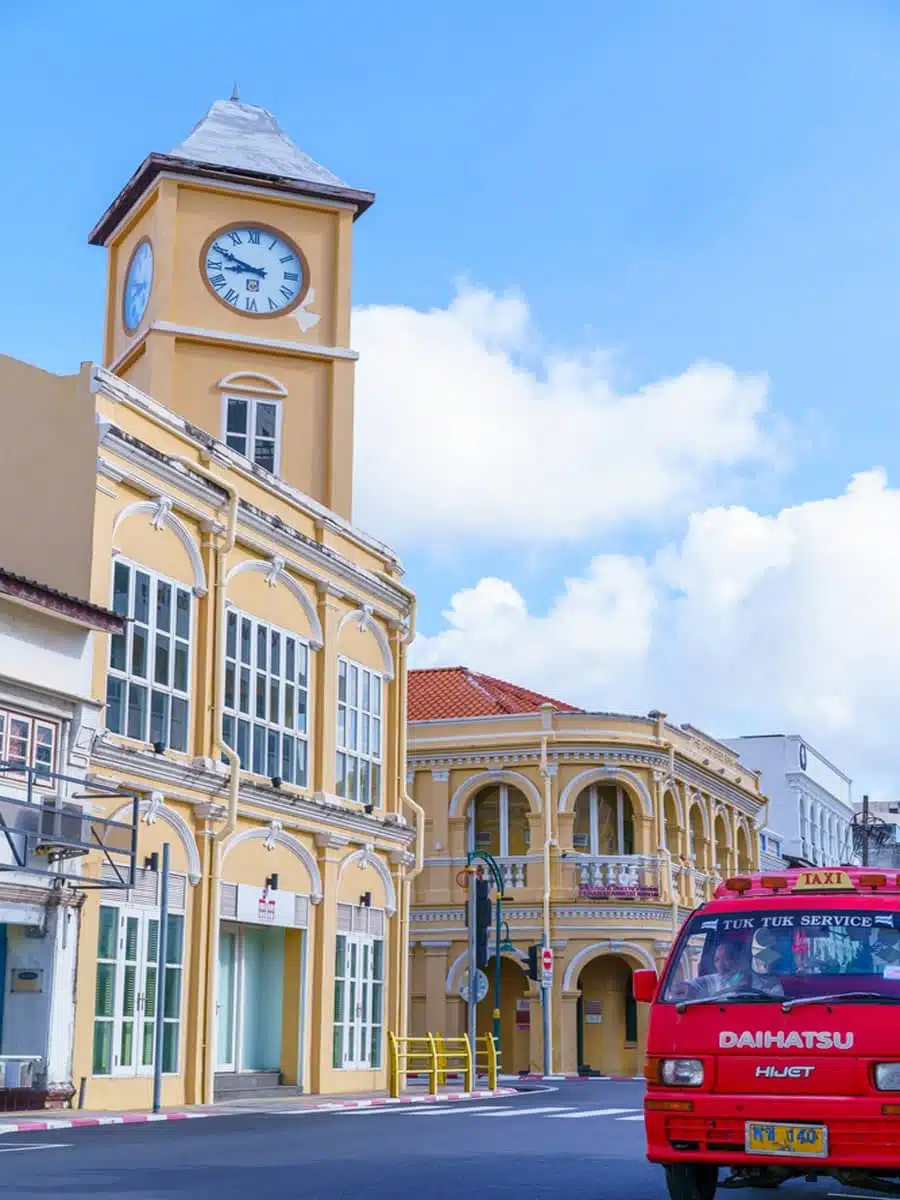 If you're visiting between July and October, prepare for rain, like lots of rain. It's still hot during this time, but when it rains, it pours. Flooding in the country's central regions is also common during this time.
Despite the rain, there are still plenty of things to enjoy, from exploring the majestic Khao Sok National Park to its impressive temples. With all this in mind, here are a couple of things you'll need to bring.
Hiking Boots
You'll do a lot of walking during this time, so investing in some really good hiking shoes is a good idea. I recommend grabbing a pair of Tropicfeel Canyons, so you can hike in comfort – trust me, the blisters will be at bay with these shoes.
Waterproof Jacket
Rain, rain, go away, come back another day. I know that won't work, so alternatively, grab a light and stylish waterproof jacket.
Its knee-length height will keep you dry, warm, and focused on the landscape and not on your wet clothes.
What to Pack for Thailand in Winter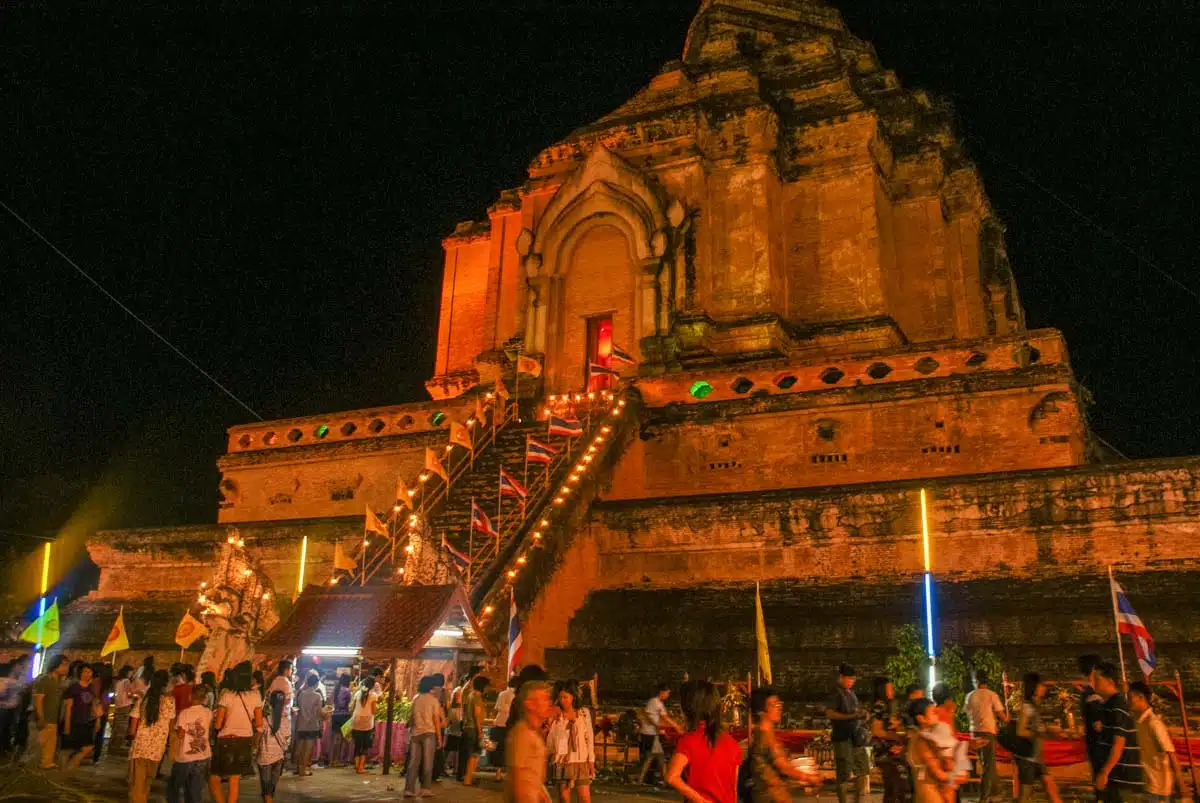 This is easily the best time to visit Thailand for the fantastic weather and its unforgettable nightlife. You can enjoy everything Thailand offers, as you won't get too hot during the day and there are hardly any rainy days.
Here are some handy things to bring, whether you're partying away at Thailand's vibey clubs or enjoying the sun on the local beach.
Water Purifier
In general, drinking tap water in Thailand isn't a great idea. But if you can't get to bottled water – which is cheap and easy to find – then get yourself a Lifestraw Steripen. These come in super handy, as you simply drink out of the straw and get fresh filtered water.
Comfortable Clothing
When you're moving all night on the dance floor, the last thing you want is pants that dig into you or an uncomfortable shirt. So to save yourself from a tricky situation, this mini-skater dress is perfect for partying the night away.
Thailand Packing Tips
Avoid wearing leggings to temples and religious spaces, as they won't let you in if you're wearing tight-fitting clothing.
There's no real need for warm clothes, as temperatures rarely drop below 20°C (68°F).
Always double check you've got all your travel documents before you leave the house. This includes all the copies you made.
Try and pack light, transportation in Thailand isn't the best, so you don't want to be lugging around a heavy suitcase.
Thailand Travel Guide: Read Next