Discover the best things to do in Phuket with this handy guide. From marvelling at the city's historical sites to relaxing on the idyllic beaches, these are the things you need to add to your Phuket itinerary.
Famed for its turquoise waters, sandy beaches, and — of course — its light approach to the debaucherous joys of life, it's no wonder that party animals around the world love to visit Phuket.
But there's more to this island than just raves and sweltering shorelines. I promise.
There are gentler (and more spiritual) attractions on the island, from diving into warm waters for a snorkel to shopping at the trendiest of night markets. After all, Thailand is one of the best places to visit in Asia.
You can also check out important religious sites, leave with your inner peace intact, and then transform into a raging party animal all night if that calls to your soul.
Either way, there's plenty to keep you occupied on this island.
Enough rambling — let's take a closer look at the best things to do in Phuket.
Need a place to stay? Hotel Tide sits pretty on the beachfront, plus there's a terrace and restaurant. You'll have front-row seats to every gorgeous sunset, too.
Top 5 Things to Do in Phuket
Visit the Big Buddha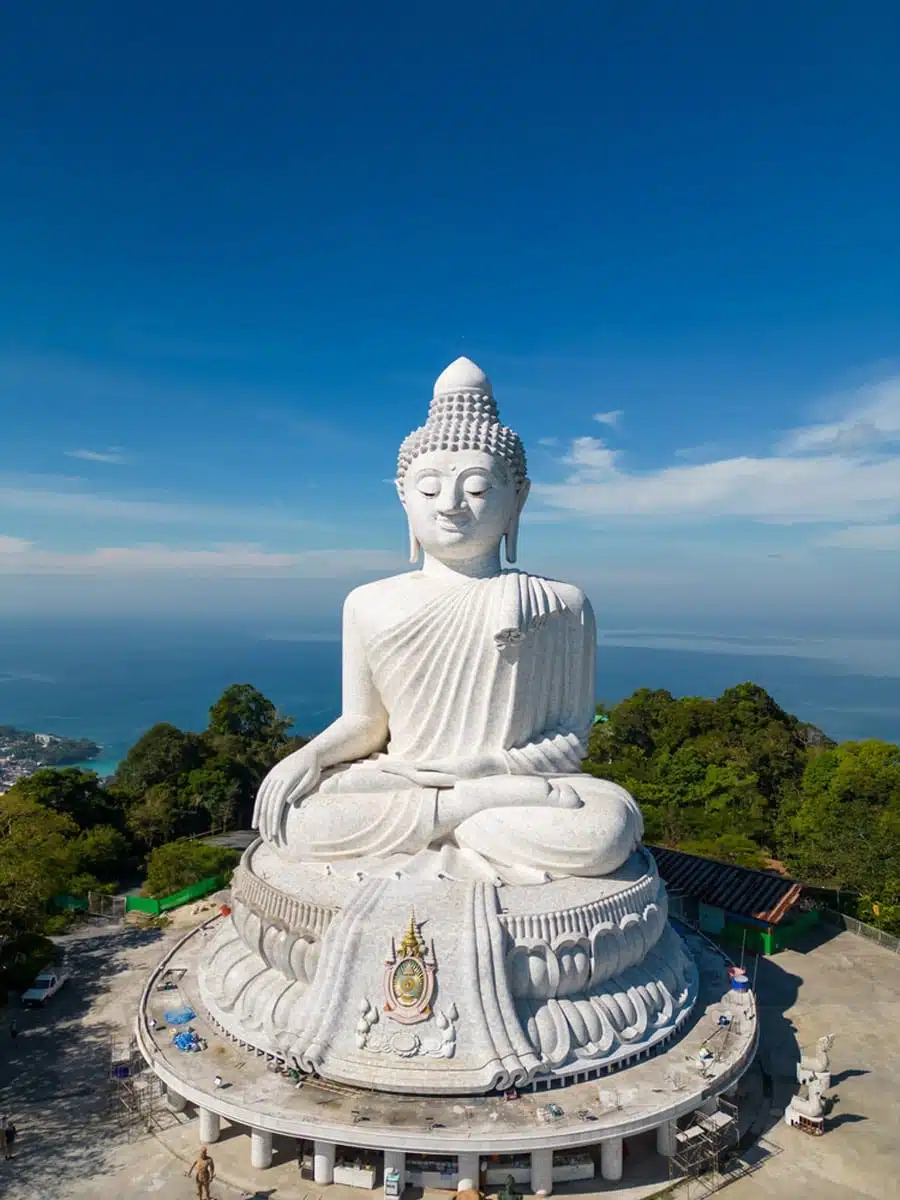 You can't miss this big boy. Literally. The Big Buddha on the top of Nakkerd Hills is visible from the southern part of the island, including Phuket Town and Karon Beach.
It stands 45 metres tall, made from concrete and covered in Burmese white jade marble that sparkles in the sunlight. In other words, it's a pretty epic sight.
Even though it's a popular tourist spot; it's pretty quiet at the site itself — only dharma music and the tinkling sounds of little bells fill the otherwise peaceful void.
It makes for a very spiritual experience, especially around sunset with those panoramic views. If you'd rather experience it on a group tour, this one is pretty popular.
For extra good luck, you can write messages on purchased items or donate towards the upkeep of the Buddha, built in 2004.
Top Tip: It's a religious site, so don't arrive in uber-short clothes; it's considered disrespectful. Luckily you can ask to borrow a sarong free of charge if you have a little too much skin showing.
Wander Through the Old Town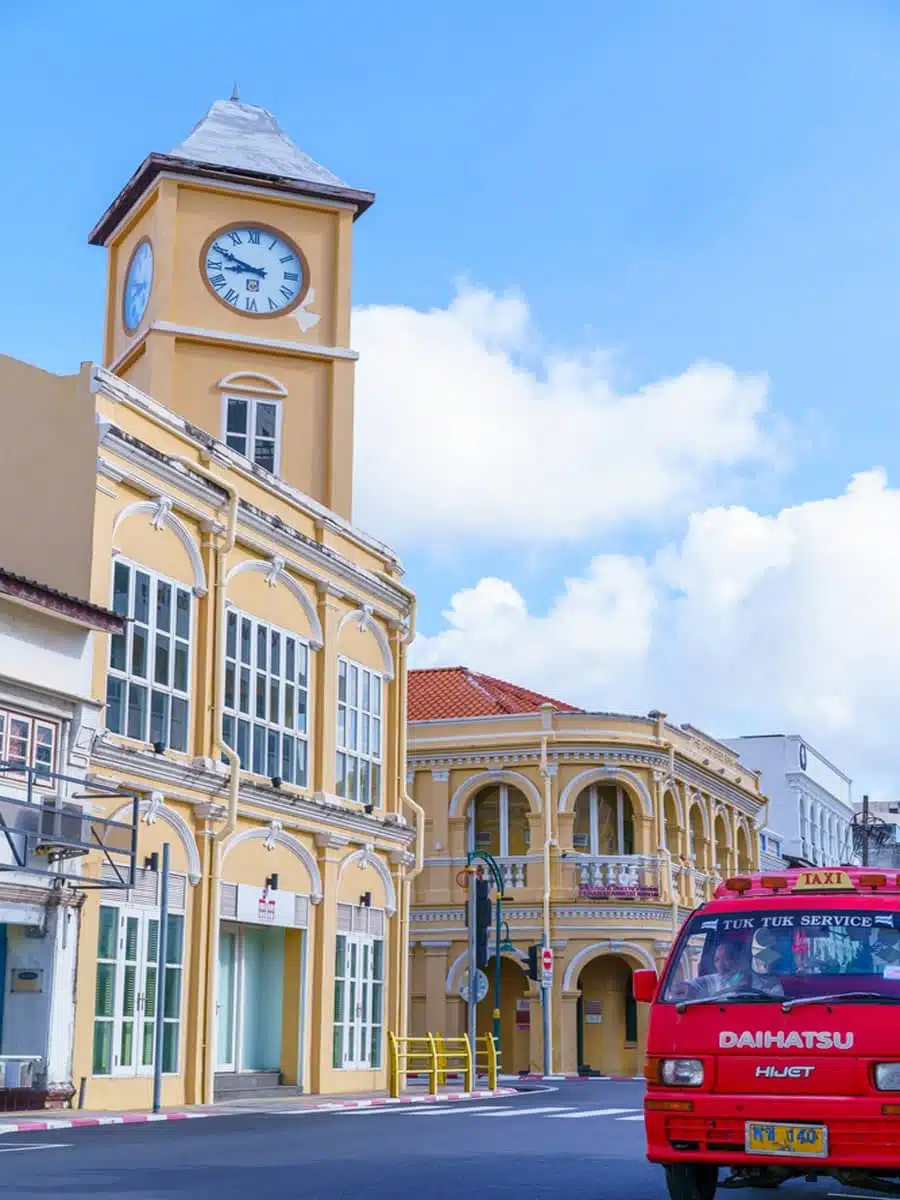 Beaches and pumping nightclubs might come to mind when you think of this island, but there are plenty of beautiful things to do in Old Town Phuket.
Exploring colonial architecture with Chinese and Portuguese influences along the vibrant and charming Soi Rommanee and Thalang roads are just two of them.
The delightful cafés and antiquated yet brightly-coloured boutiques are enough to enrapture any traveller. If you stroll through the main street on a Sunday, you'll see it come alive with food vendors, performers, and purveyors of cheap trinkets. Heading here is one of the best cheap things to do in Phuket.

There are also dazzling Chinese shrines with shining lanterns tucked between the colonial buildings, one of the most beautiful of which is the Hockchew Club. This tour will take you to Old Town and many other places on the island.
Go Snorkelling and Diving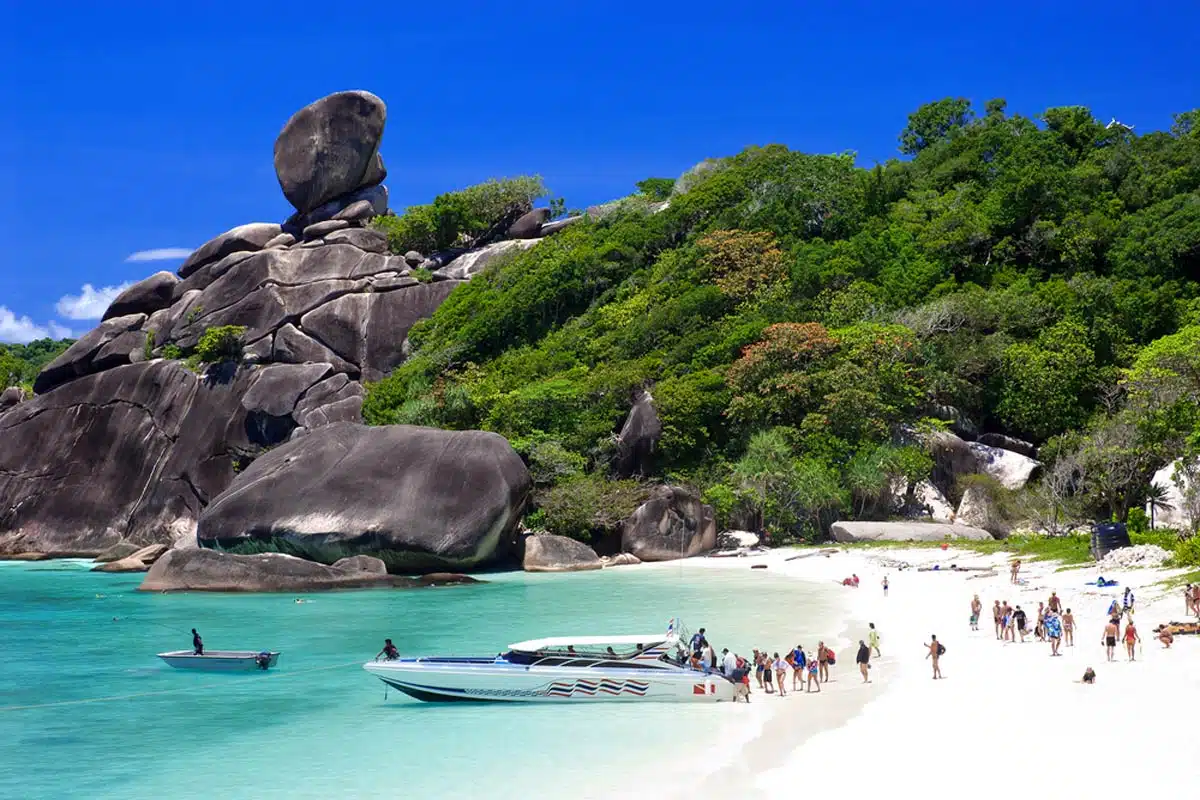 I've been lucky enough to snorkel in quite a few places around the globe and, I have to say, Phuket is one of my favourite spots. The warm waters of the Andaman Sea, hovering around 25ºC, are the perfect breeding grounds for spectacular reefs and an abundance of glorious sea life.
Hin Daeng and Hin Muang are two of the best sites for snorkelling and diving, but most places towards the west of the island will do you justice.
October to May is prime scuba time, and the National Marine Park is open to divers from November to May. You'll encounter fantastic visibility, a gentle current, and sea turtles, clownfish, lionfish, and giant moray eels.
Pssst… You might even see whale sharks and manta rays if you're lucky.
For an underwater romp with sea turtles in the ocean around Phuket, book this tour to the Similan Islands with two snorkelling stops.
Head to Green Elephant Sanctuary Park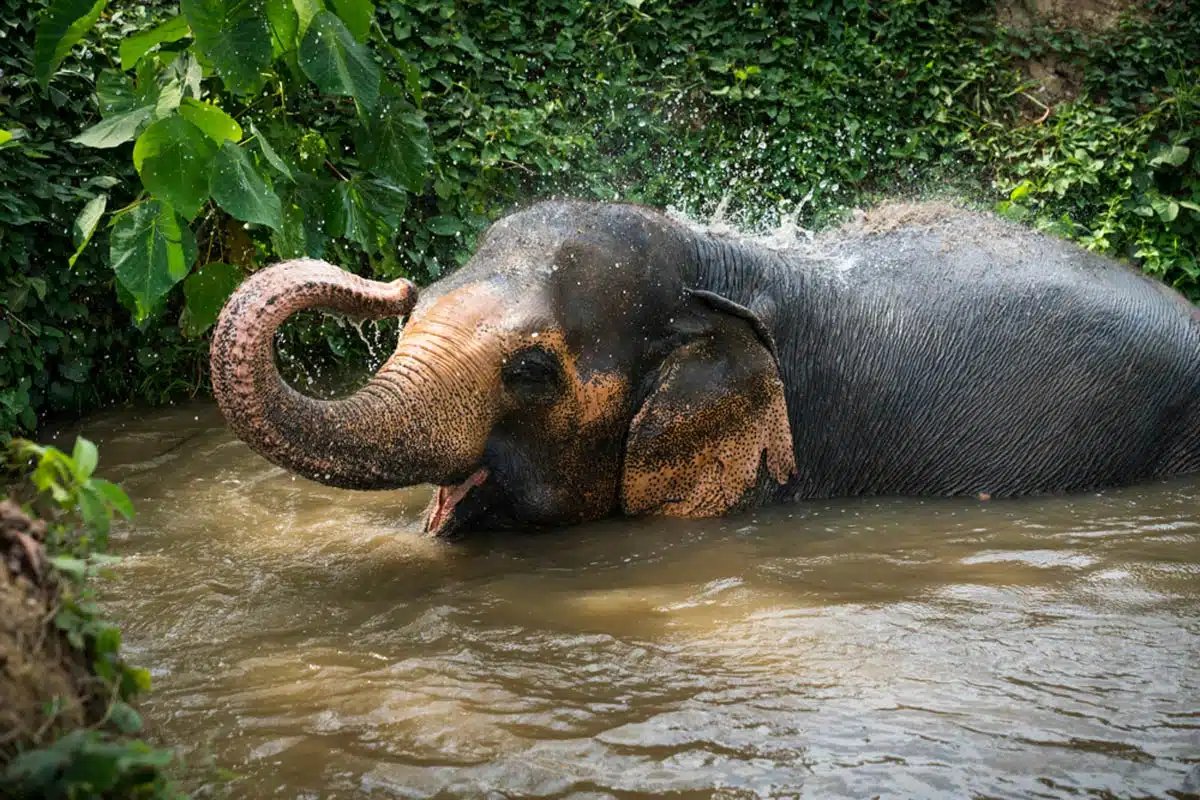 If you're wondering what to do in Phuket, this is it. Seeing the elephants up close is something that counts as one of the best things to do in Thailand.
And if you want to do it ethically (the only way it should be done, FYI), head for Green Elephant Sanctuary Park. You won't get a ride or see any tricks, but it's wholly humane and you can get up close with the animals.
Feeding these majestic creatures, cleaning them, and snapping a close-up selfie with them are just some of the most incredible Phuket activities you can experience. Trust me, having a mud bath with an elephant is something you'll never forget.
Don't worry about getting dirty — the park has excellent toilet facilities, including showers and a dining area, even though it's in the middle of nowhere.
Reflect at Wat Chalong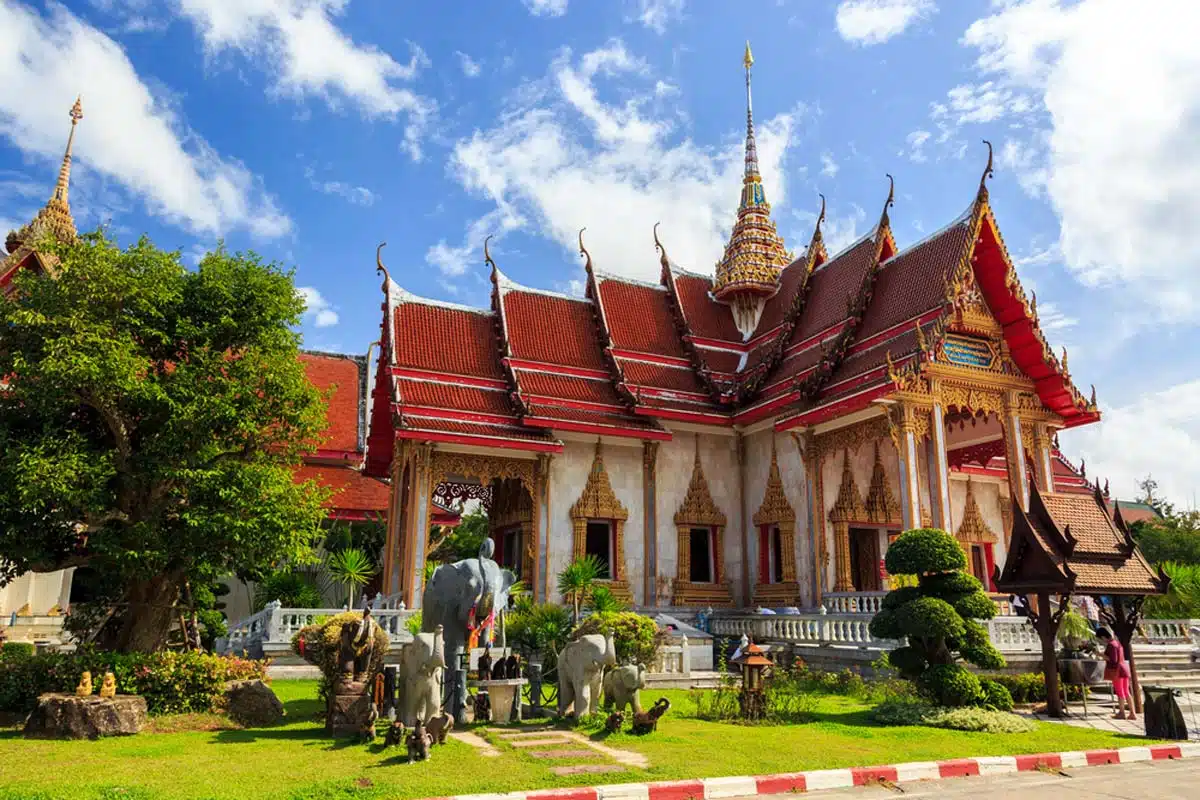 Wat Chalong is one of the most visually astounding and spiritually meaningful Phuket attractions.
There's a lot to see, starting with the two statues of elderly men in Poh Joa Wat — one named Nonsi and the other Ta Khee-Lek. The latter is famous for winning multiple lotteries after visiting the Poh Than Jao Wat statue (maybe it's lucky?).
The Grand Pagoda is the highlight, with its needle-like architecture in whites, reds, and vibrant golds.
It houses a splinter of bone from Lord Buddha himself — now you get why it's such an important place. The pagoda also has images that depict Buddha's life story and images in his likeness.
Brilliant Things to See & Do in Phuket
Spend an Evening at Naka Weekend Night Market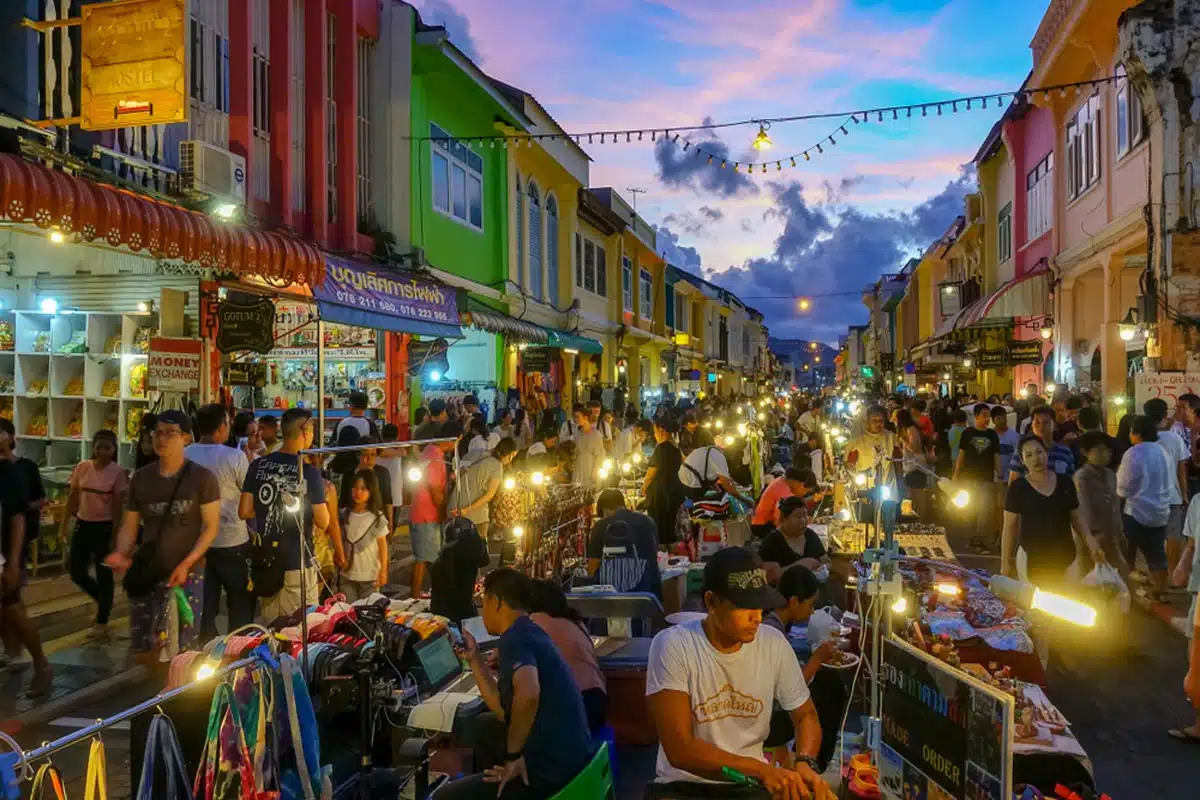 If thrifty shopping and tantalising street food are your vibe, head to the Naka Weekend Night Market for one of the top things to do in Phuket.
Colourful lights glow from the trees, and drool-inducing aromas beckon from speciality stir fries and mango sticky rice stalls. Are you brave enough to try the deep-fried locusts?
Grab your snack of choice and peruse the local wares because there's a lot of fun shopping here. You'll find some not-so-authentic big brand knock-offs, from bags to perfumes and watches. Their quality isn't so great, so keep an eye out for locally designed pieces that are better.
The music can get loud, but it adds to the fun carnival-boutique atmosphere of the market. It's open from 4 pm to 10 pm on Saturdays and Sundays. For an easy option, take this tour that includes a trip to the market.
Catch a Show at Simon Cabaret
This isn't your average cabaret. Simon Cabaret has been famous for over two decades for the best performances in Phuket.
Night after night, these hour-long shows wow audiences with the most incredible costumes and dramatic set designs, not to mention the divas that blow you away.
The musical numbers include a variety of Western themes and traditional Thai songs for that extra taste of local tradition. You'll even get to experience elegant fan dances in true Korean style.
But this isn't the Moulin Rouge — this is Thailand. These performances are even more special because they're performed by "ladyboys," as we know them, but Thai culture refers to them as "kathoey". You could also think of them as drag queens of a sort, and island locals warmly embrace them.
This is one show you don't want to miss, so book your admission ticket here to guarantee your spot. It's one of the best things to do in Phuket, Thailand.
Party Along Bangla Road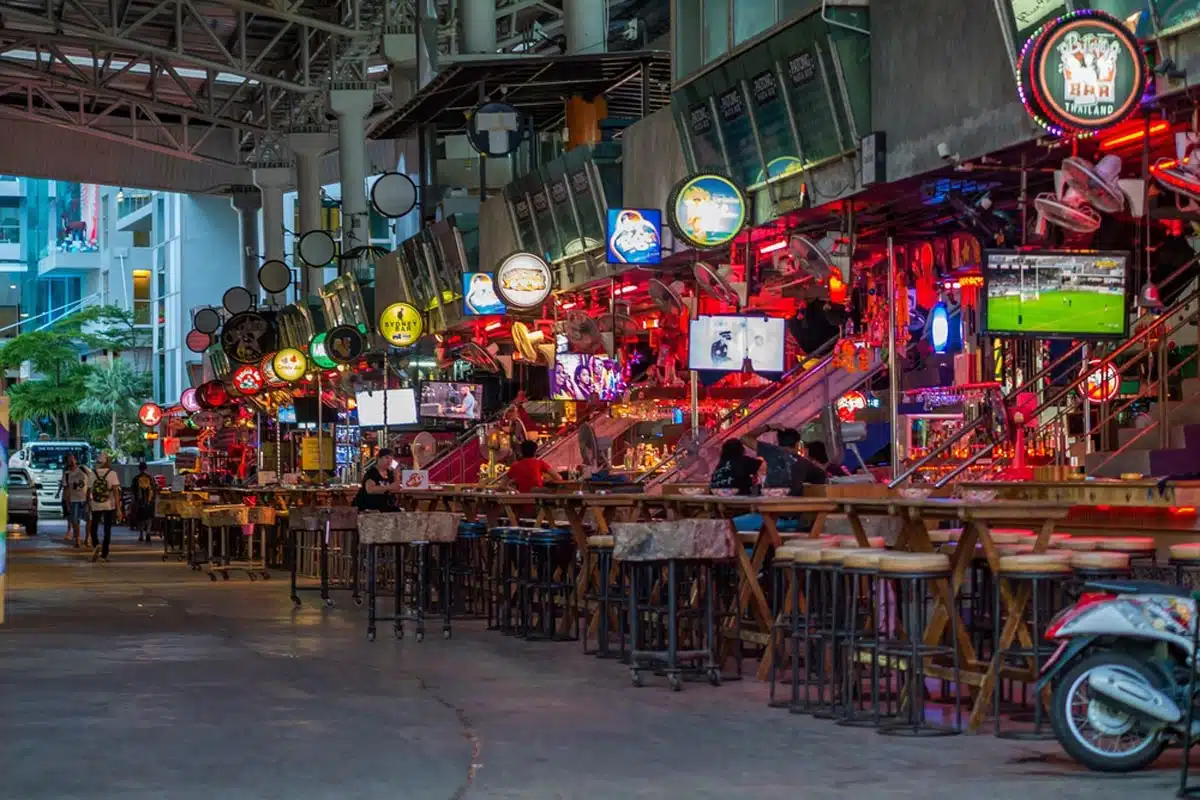 Bangla Road is where the nightclubs rave, the music doesn't stop until dawn, and the neon lights blaze so bright you can't see the stars.
It's a raucous 0.24-mile strip where all sorts of fun await you, both naughty and nice. It runs from the beach into the centre of Patong, and you'll find beer bars, live music performances, not to mention massive nightclubs and go-go bars. It's one of the cool things to do in Phuket.
This isn't your average spot to have a sundowner. It's beyond lively, so don't expect too many social graces from your fellow patrons. Instead just immerse yourself in the freedom and fun of it all.
But if someone tries to invite you into a ping pong show, I'm warning you now that it's 120% adult entertainment, and you'll probably never be able to look at a ping pong ball the same way again.
Island Hop Around Phang Nga Bay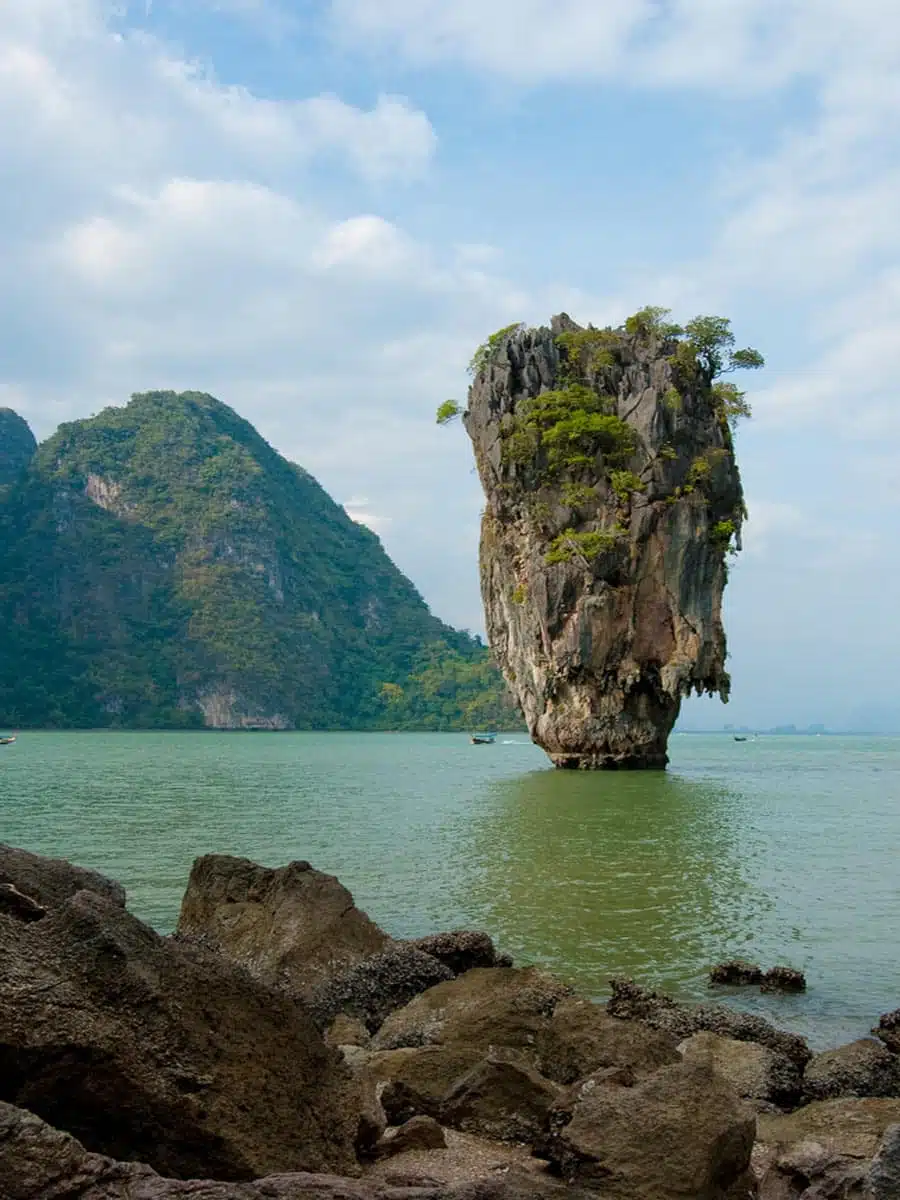 There are 42 tiny islands in Phang Nga Bay, many rising straight up out of the sea, so hop on a speedboat and get exploring!
Mangroves, lagoons, and even caves dot the area, so you won't be at a loss for scenic views. Technically it's a national park, so you can understand how it's managed to maintain its natural beauty.
You can even visit the James Bond island from the 1974 film, known locally as Khao Phing Khan, with its dramatic limestone cliffs for snorkel opportunities and some quality beach time. However, Hong Island has its fair share of limestone drama, plus a hidden lagoon.
The bay's naturally protected from monsoon weather, though it'll still get some rain, so November to February is the best time to visit for good weather. Sea kayaking is also a fantastic way to explore the bay's shallow waters, as long as your arms are in decent shape.
Sip A Cocktail at Chalong Rum Distillery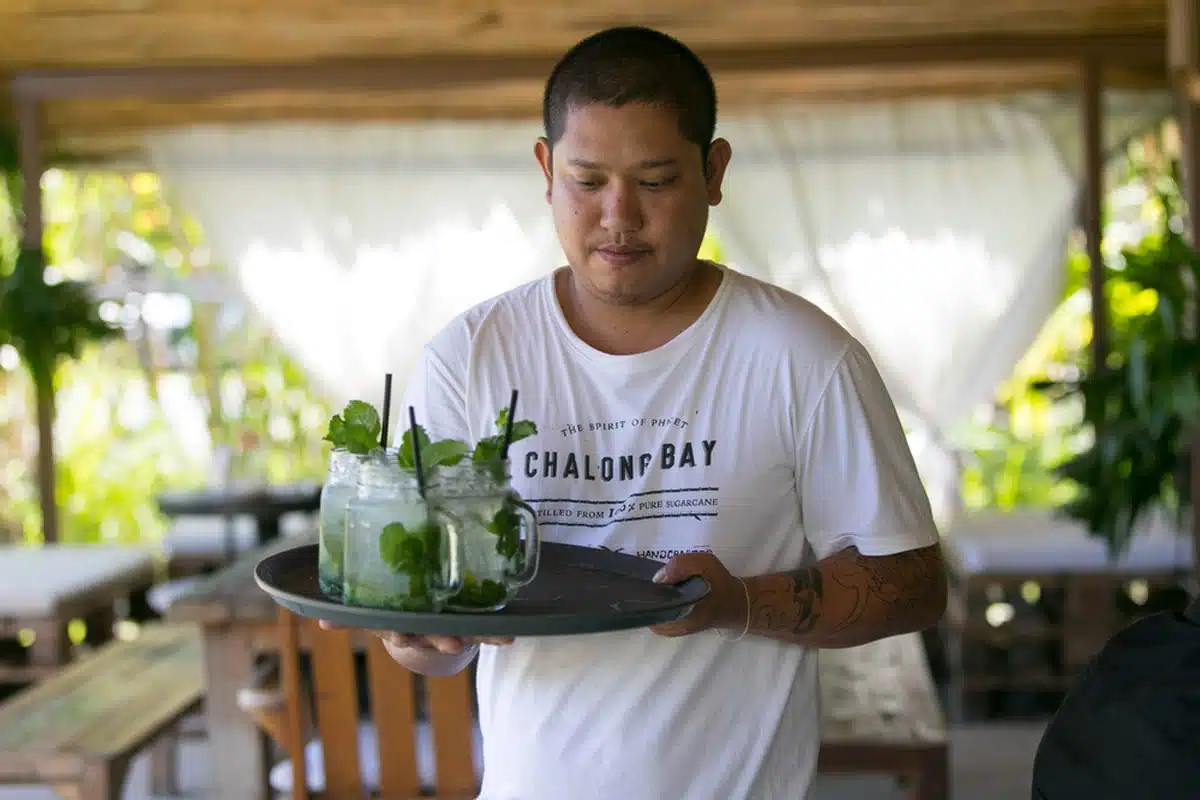 Who wouldn't want to visit an eco-friendly rum distillery with award-winning booze and tours? Thailand typically produces robust whiskies, but the French couple that created Chalong Rum Distillery are producing some quality high-end white rum.
They use hand-harvested local sugarcane in their sustainable practice, and the on-site bar where you can taste the offerings is airy and spacious.
The rum is delicious, but if you don't like it neat, no problem: have a refreshing mojito or capriosa (or have both — you're on holiday, after all!)
Book a tour here that'll take you around the estate with a professional guide.
Visit the Thai Hua Museum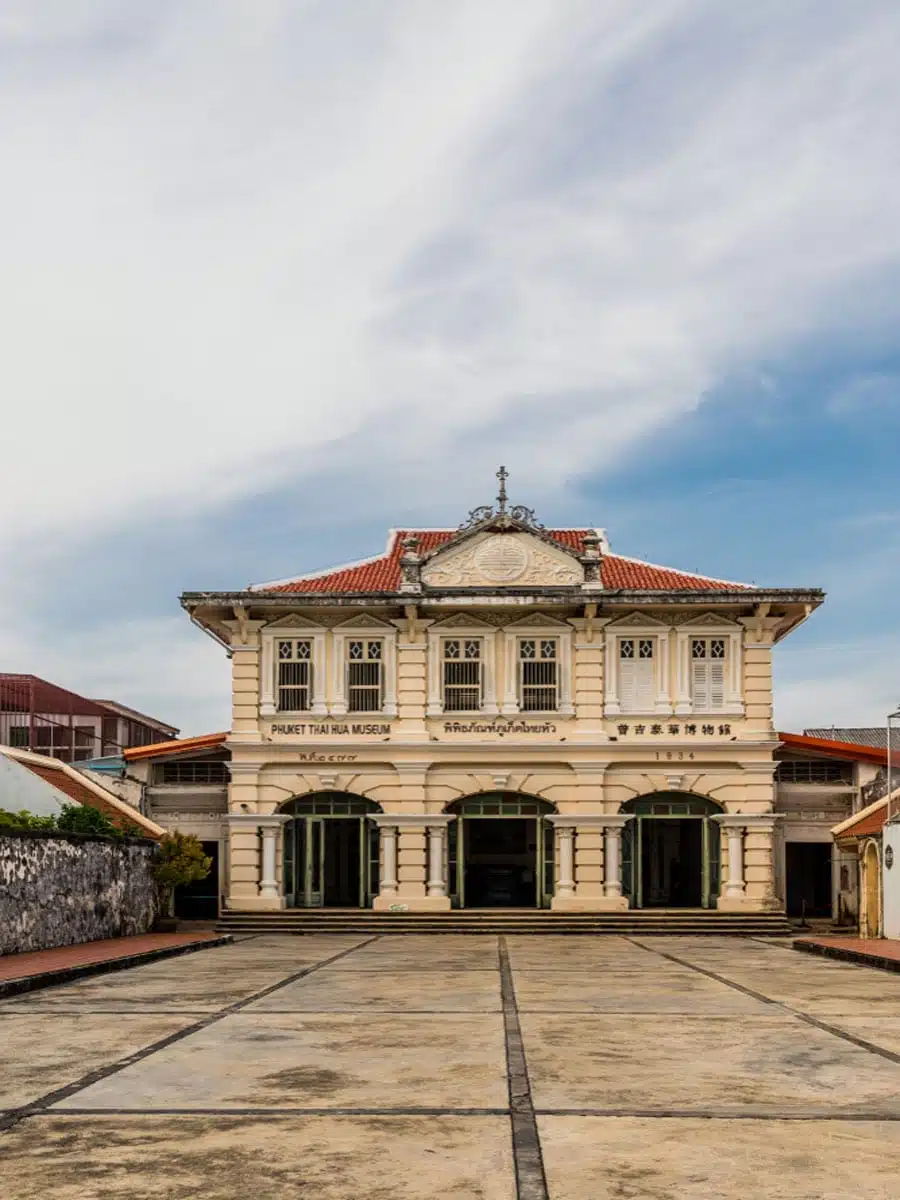 I'll level with you – museums in Thailand generally aren't anything special. Which is a shame considering the vast history of the destination. However, the Thai Hua Museum sits in an incredible Sino-Portuguese building and is well worth a visit.
Situated in the old town of Phuket, this museum is housed in the oldest Chinese-language school in Phuket, and displays the history of the very first Chinese immigrants in the area.
You'll be able to discover the influential Chinese families still prominent in Thailand today as well as some of the significant Chinese events in Phuket.
Chill Out on the Phi Phi Islands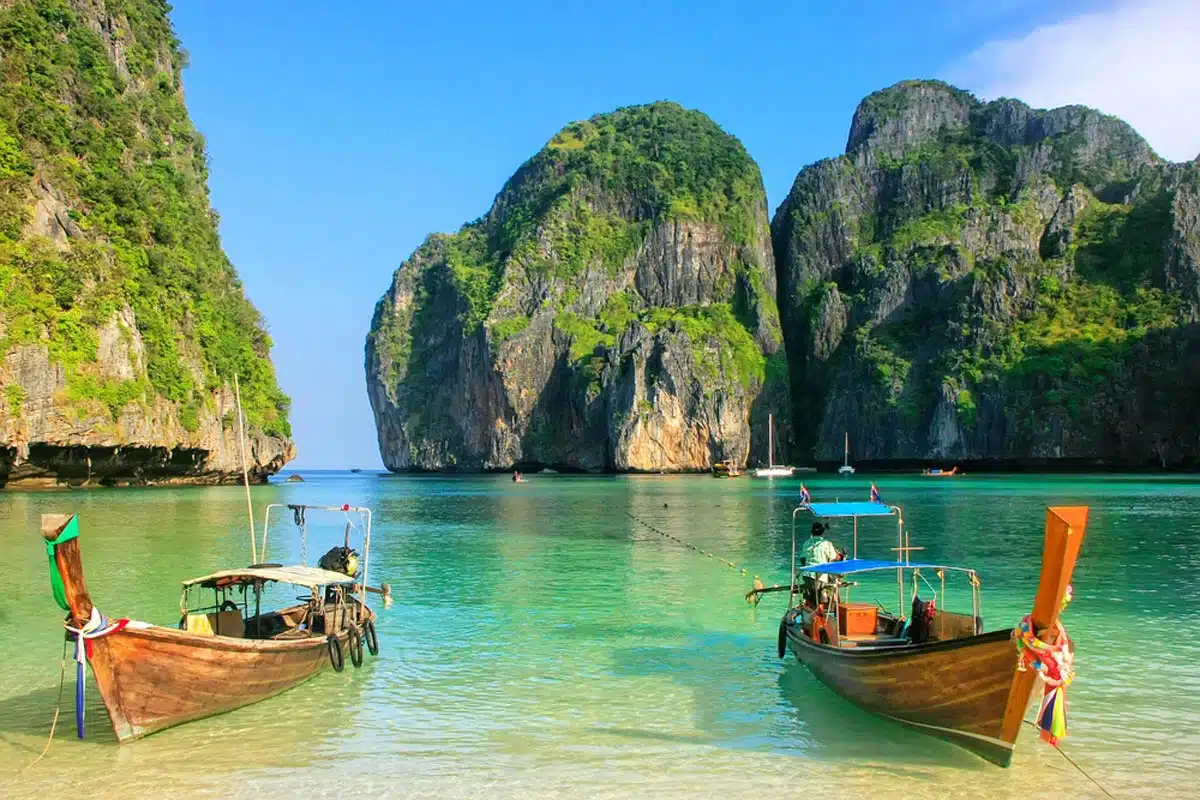 When it comes to dream-like islands, Thailand has got you more than covered. And, with so many near Phuket, you might be tempted to skip Phi Phi. But, my pals, that would be a HUGE mistake.
How does kicking back on a picture-perfect beach sound? Pretty good, I think you'll agree.
I highly recommend booking a tour from Phuket that also allows you to snorkel nearby – this region has one of the prettiest coastlines I've ever seen.
Book Your Phi Phi Islands Tour Here
Seek Thrills at Hanuman World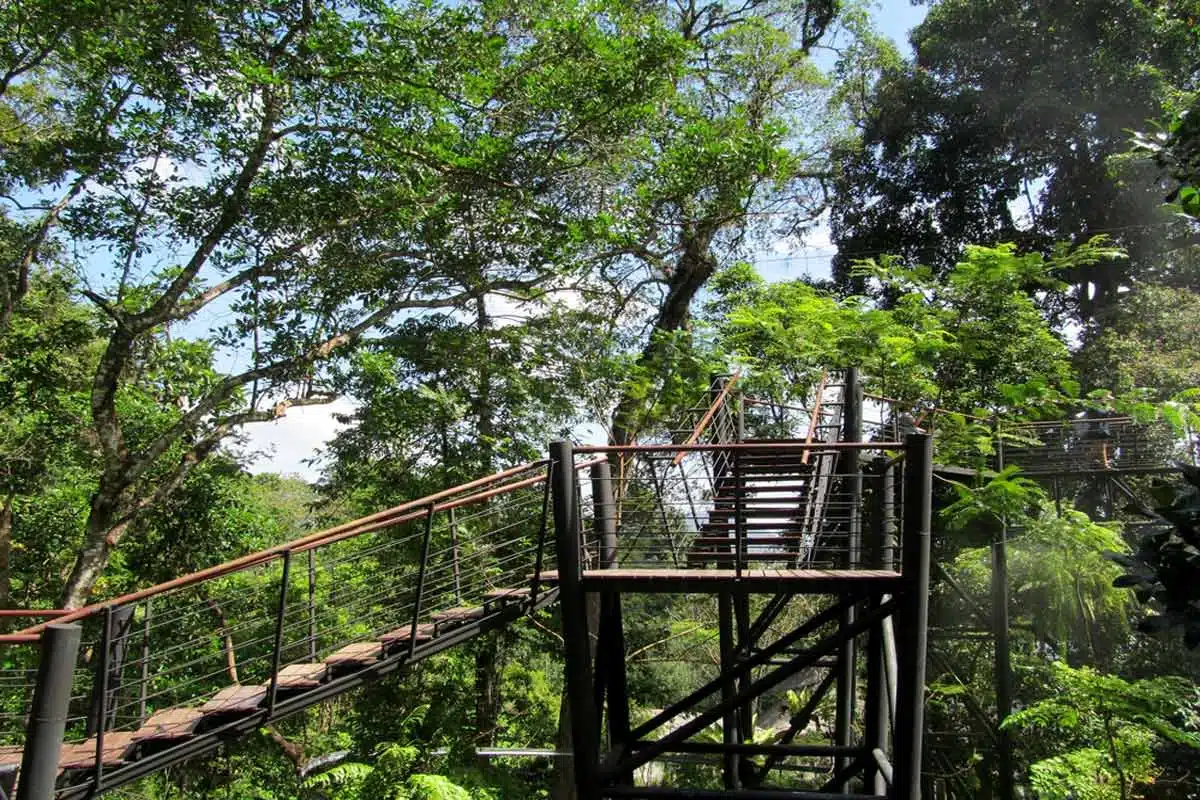 Fancy a thrill? If you're tired of laidback island life (I'm not sure that's possible, but whatever) then a visit to Hanuman World is a must-do.
This zipline park is the perfect place to get your pulse racing in Phuket. You'll be strapped in and sent flying above the rainforest.
If zipping through the jungle high above the trees sounds a little bit too intense for you, head to the skywalk – you'll still get all the soaring leafy views, but with the comfort of an actual path beneath your feet.
Unique Things to See & Do in Phuket: Hidden Gems That are Off the Beaten Track
Venture to Monkey Hill
Sure, Lopburi might be the most famous monkey-related place to visit in Thailand, but Phuket's very own Monkey Hill is less tourist-packed. So you're in for a more personal experience.
All you have to do is walk from Phuket Town up the Toh Sae Hill, and you'll see monkeys aplenty. Bring some fruit and nuts with you and they'll come running for those tasty treats.
Crab-eating macaque monkeys are sacred in Thailand, so the locals tolerate their naughty antics to the delight of tourists. This is because they're (allegedly) direct descendants of Hanuman, who was a god-king of apes in the tale of Ramayana.
But remember, these are still wild animals – even though they're not afraid to get close to humans – so don't attempt to pet them.
Top Tip: The monkeys don't tend to come out in the rain, so if the weather is bad, rather do this activity on a sunny day.
Visit a Rubber Tree Plantation
The rubber industry in Thailand began in 1899, with a symbolic tree representing the first group of rubber trees planted here on the road in Kantang, Trang. Rubber is one of the island's major exports, so it makes sense they're proud of their plantations and their history.
Thailand is home to many rubber tree plantations and, while it might not seem like a fun place to drop by on your vacation, it's truly fascinating.
Not only can you see the production process in action, from the tapped rubber trees dripping their contents into coconut bowls to the rubber rolled into sheets. You can also experience the plantations via a hike or take an ATV, depending on what the plantation offers.
The 2.1-mile Soi Manisi Rubber Plantation Loop trail is pleasant and easy, taking an average of one hour to complete through the scenic rubber trees and local birdlife.
Top Tip: Wear breathable long pants to ward off mosquito bites.
Spend Time on Phuket's Northern Beaches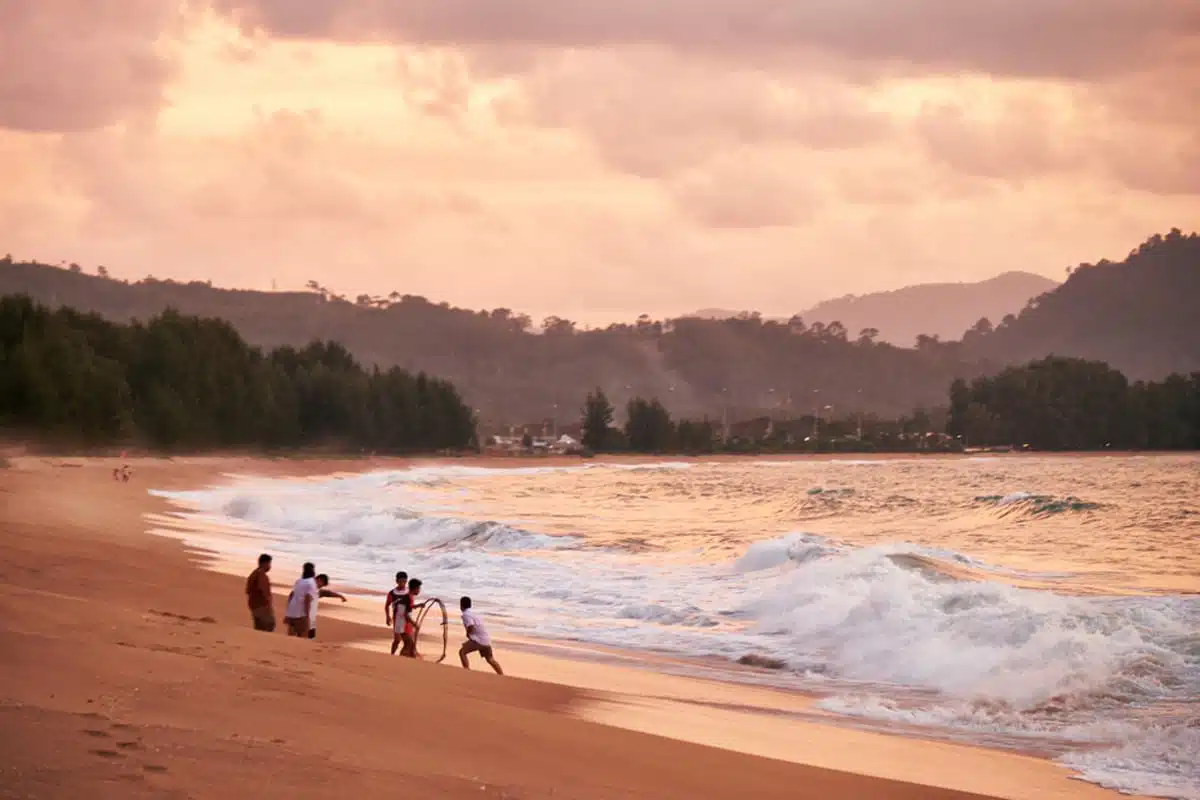 The beaches on the southern part of the island are where the party is at. But for chilled beach vibes with fewer crowds and competition for prime spots, head north.
Mai Khao is one of the longest beaches in Phuket. Plus, it's near the airport, so you can watch planes skim over your head while you sunbathe.
There's also the quiet Anantara Beach, with a resort backing its peaceful sands and lines of comfy white sunbeds. Further down, Bang Tao is low-key famous for its turquoise waters and calm atmosphere, even though there are plenty of shops nearby to suit your every need.
There's even a market there on Thursdays. Don't neglect the northern beaches for the trendy southern ones full of tourists.
Things to Do in Phuket: Practical Tips for Your Trip
How Long to Visit in Phuket?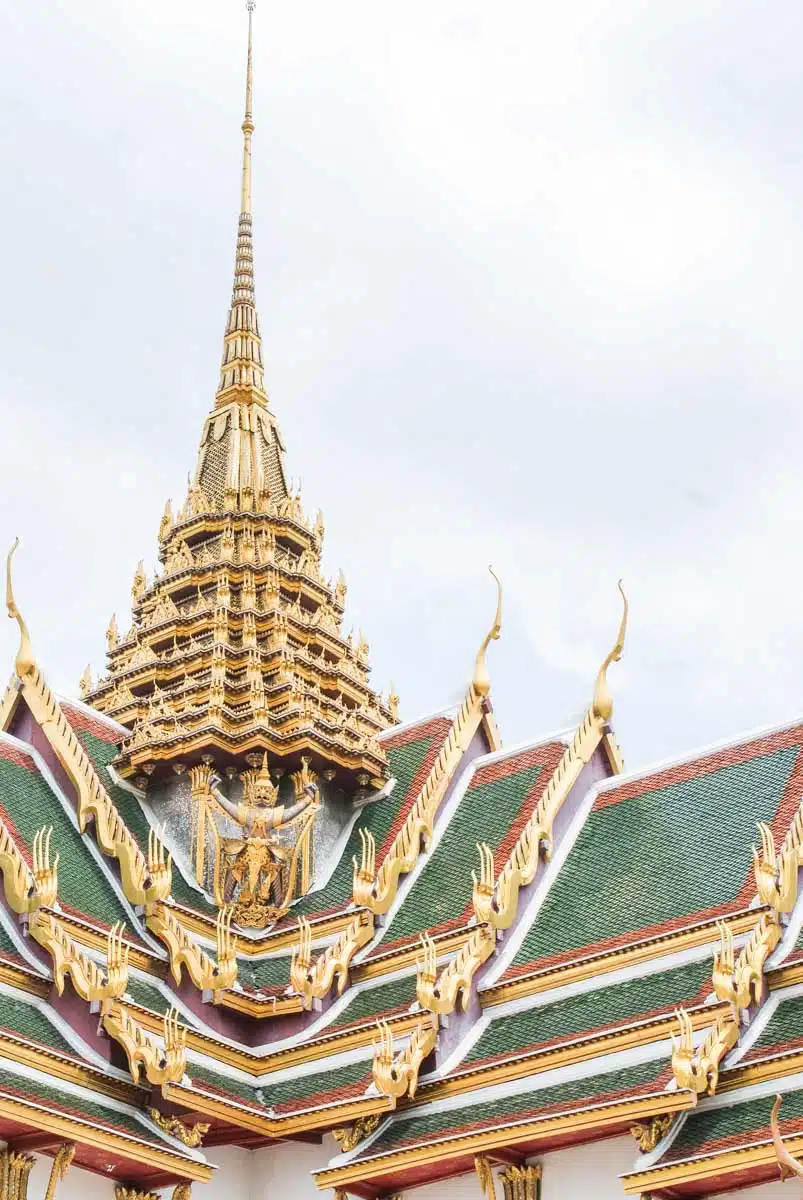 This depends on what you want to see and do. Seven days will give you enough time to see the main attractions but, ideally, 10 days to two weeks is the perfect amount of time to unwind and enjoy your visit to Phuket to the max.
Best Time to Visit Phuket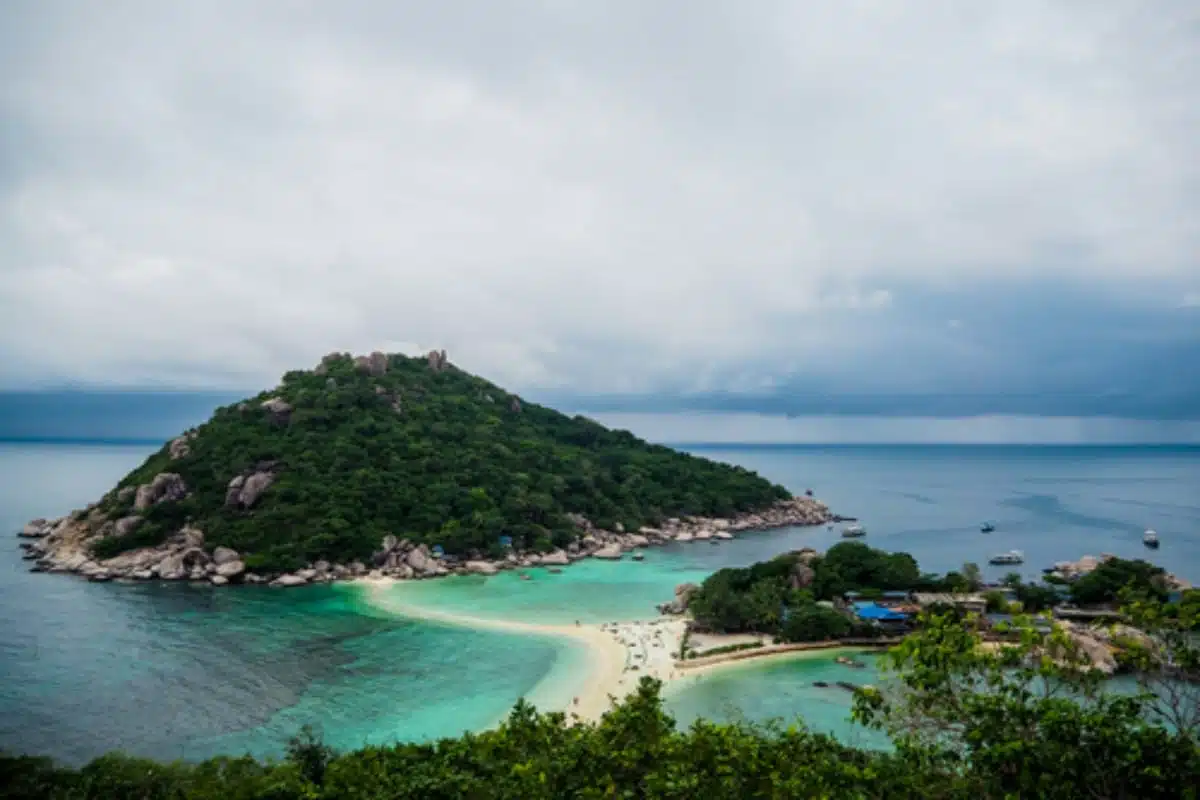 The cooler season hits from November to February, which is the perfect time to go. Don't worry; you won't get frosty — the temperatures stay at about 23ºC to 30ºC, so it's still ideal beach weather.
Plus, the monsoon season is over, so there's less chance of rain to douse your Thai parade.
Where Should I Stay in Phuket?
Island Escape by Burasari (Mid-Range)
With a large lagoon-like pool surrounding individual rooms and islands of relaxation built in the middle, it's impossible to avoid the charm of Island Escape.
There's also a private beach area, a superb breakfast to wake up to, and garden views.
Sinae Phuket (Luxury)
Staying at Sinae Phuket is the ultimate luxury. The rooms are on their own private patch of land, and each has a tiny infinity pool overlooking the ocean.
There's a spa and wellness centre and air-conditioning for your ultimate comfort.
Recommended Tours in Phuket
Things to Do in Phuket: Map