Ready to discover the best places to visit in Asia? From the historical Angkor Wat to the sprawling city of Seoul, these are the top destinations to consider.
I reckon that Asia might just be the most fascinating continent. Mainly because of the sheer amount of culture, food, landmarks, and attractions that make this part of the world so unique.
Don't believe me? It's one of the only places where, one minute, you can be strolling through an ancient temple, and the next you're hitting up a Chanel store.
Aside from that, the eclectic cuisines alone should be a reason to visit – I'm talking about Sri Lankan curries, Korean fried chicken, and Chinese dumplings, to name just a few drool worthy dishes.
But, narrowing down where to travel in Asia can be daunting. With so much choice, how do you pick? Well, allow me to show you my favourite places in the continent, and you might just be able to choose your dream destination. Or not.
Top 5 Places to Visit in Asia
Luang Prabang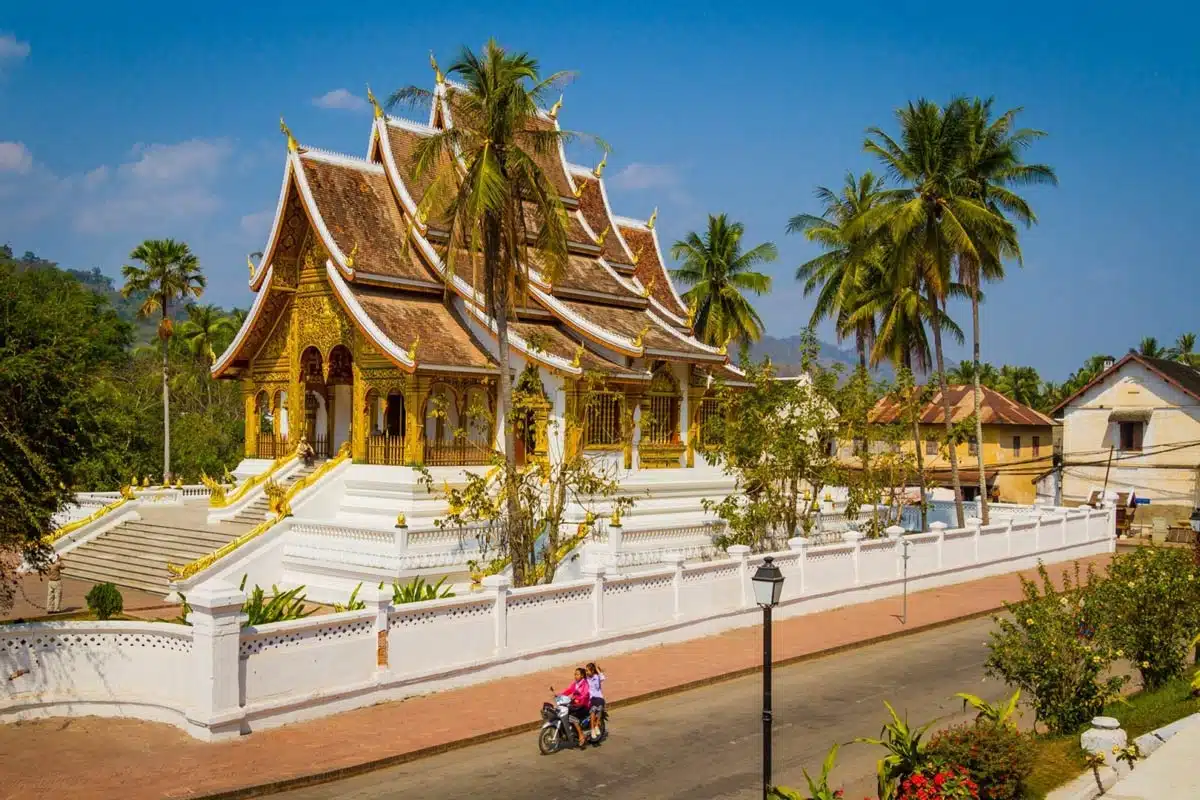 Let's kick off my guide to the best Asian places to visit with the continent's best destination in recent times: Luang Prabang. This beauty boasts a glowing reputation due to its fascinating natural features and numerous Buddhist temples.
If cultural immersion enhanced by tranquillity and picturesque sights is what you're after, you don't need to look any further. Beyond Luang Prabang's aesthetically pleasing facade lies more to discover, and an exciting opportunity to learn more about the Lao culture.
Speaking of which, the Lao culture centres around the simple pleasures of life: socialising, eating, drinking, and sleeping. Sounds like heaven, right? Get a taste of that with this highly recommended tour.
The top thing to do in this Laos city is to visit the enchanting Buddhist temples and shrines — such as the Wat Xiengthong or Wat May Souvannaphoum temples.
Top Tip: When entering a Buddhist temple, remove your shoes and never sit down with your feet facing a Buddha statue.
Angkor Wat + Siem Reap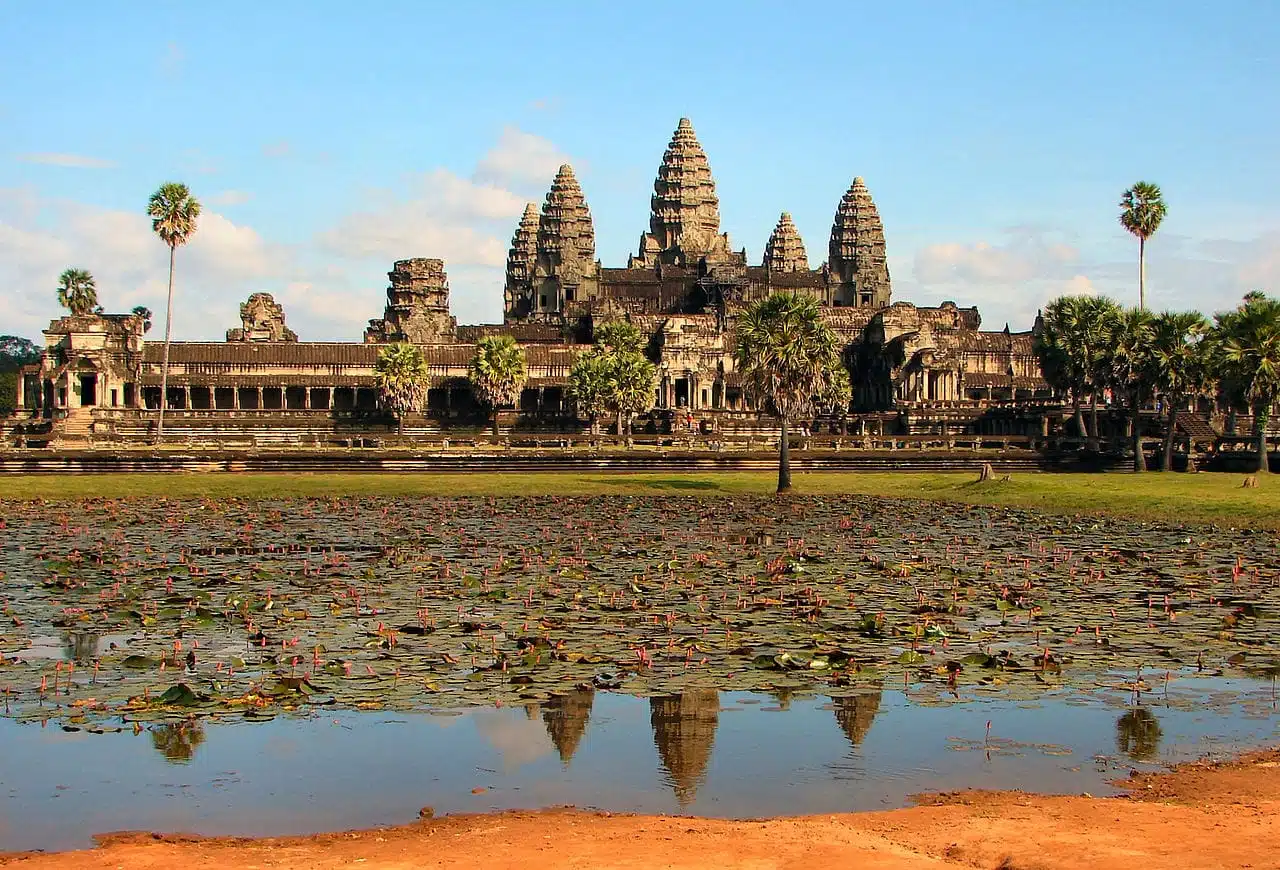 Angkor Wat hardly needs an introduction, but for those still in the dark, this is the largest religious monument in the world. It's impressive in size, and its glorious Indian-rock cut temples, magically reflecting on the waters, are a sight to behold.
Located in Siem Reap, Cambodia, this temple complex is a time capsule for the previous Khmer empire that lasted from 802 CE to 1431 CE. Siem Reap is a Southeast Asian jewel boasting a bustling food scene, lively cafes, and incredible nightlife, making it ideal for backpackers and expats.
With this Angkor Wat tour, you can watch the stunning sunrise light up the intricate details of the temple, then do some more temple hopping from Siem Reap.
Bangkok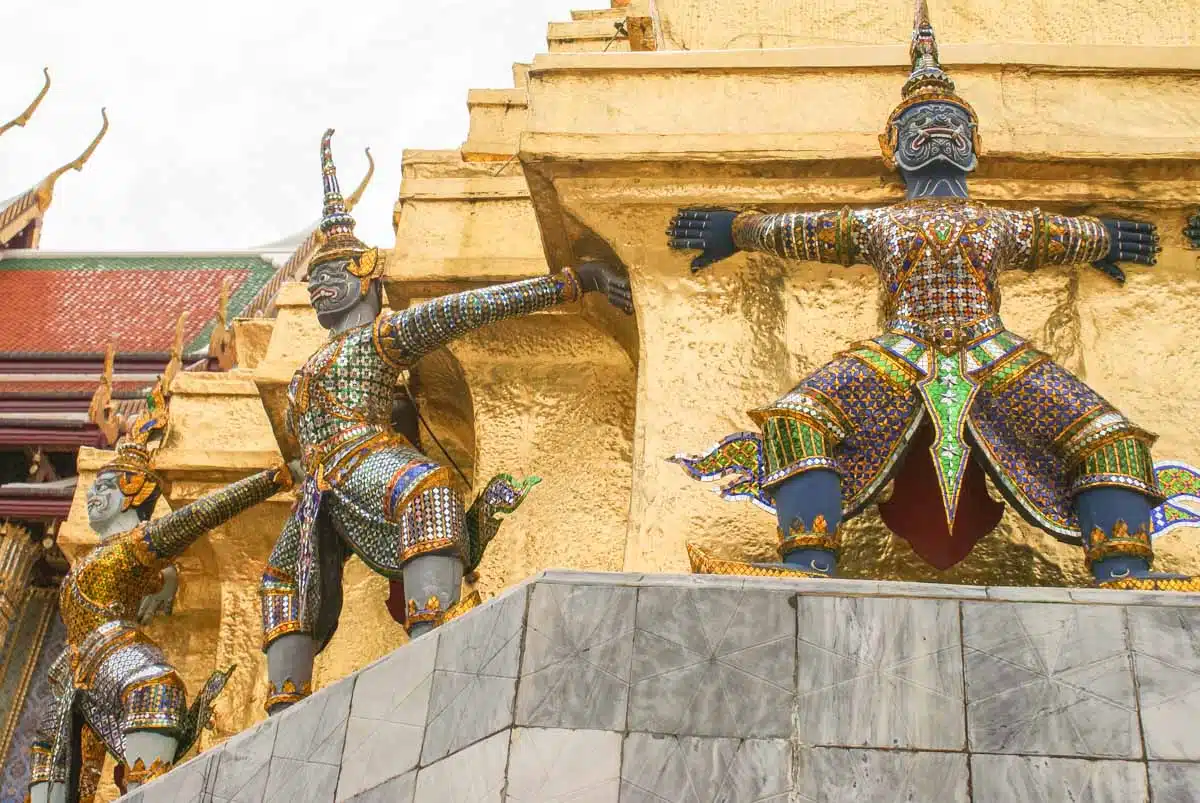 Another destination you need to visit – Bangkok offers a unique blend of cultural tradition and modernity, making it one of the best places to travel to in Asia.
It's – quite literally – heaven on earth for foodies with world-class cuisine, and a hit amongst history buffs with no shortage of historical landmarks. And let's not forget Bangkok is well known for its vibrant nightlife and laid back atmosphere.
Visiting Bangkok's bustling markets should be on your itinerary. Khaosan Road Market allows you to find the tackiest trinkets with lively cafes and impressive second-hand bookstores to wander through. Bangkok is full of fun markets, so I suggest taking this tour to multiple markets and temples.
Looking for hidden gems in the city? You're just a short distance from the Caturday Cat Cafe, where kittens greet you as you enter. Awwww.
Tokyo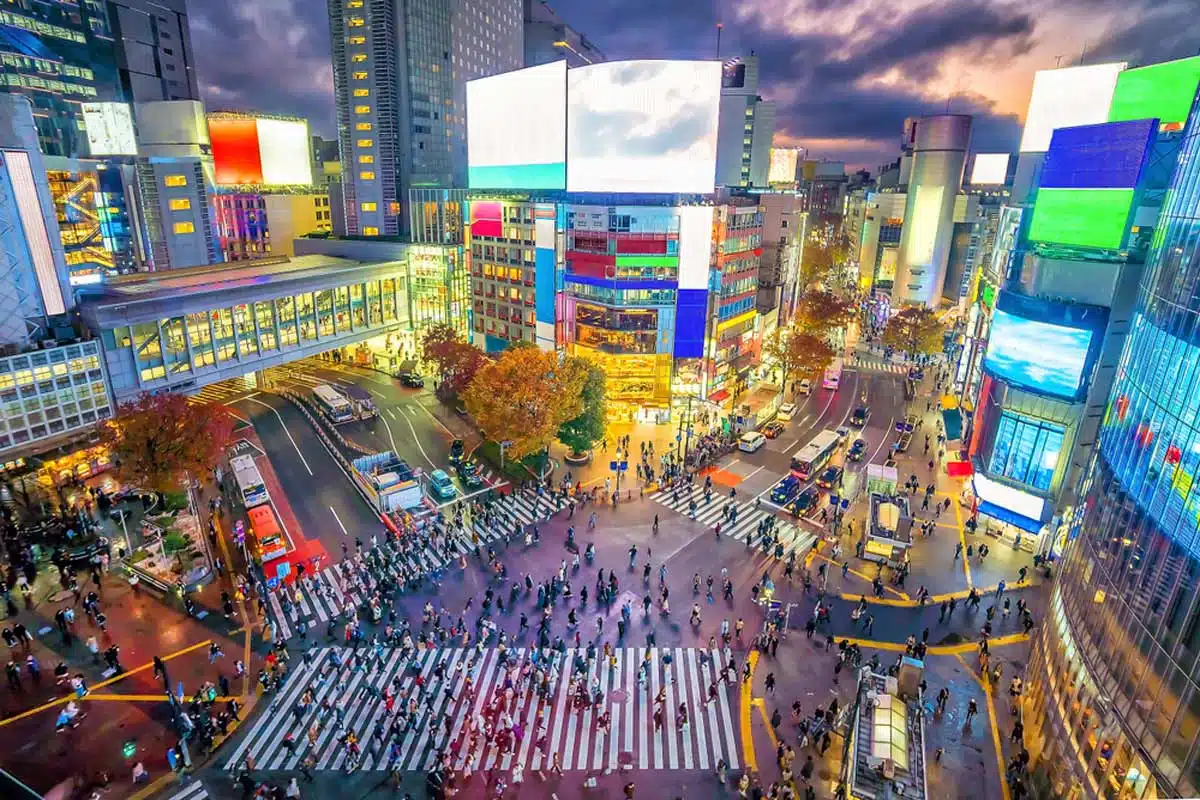 You didn't think I could write a guide to Asia without including Japan's capital city, did you?
Tokyo ranks as one of the top places to visit in Asia for many reasons. Aesthetically pleasing, its neon-lit skyscrapers and exquisite historic temples are a feast for the eyes. This is a city where futuristic technology meets millennia-old traditions.
This giant metropolis boasts an astounding number of restaurants, museums, and markets to keep you entertained. The busy sakura tree-lined streets lead to shrines, temples, and towering wonders such as the Tokyo Skytree and Shibuya Crossing.
Better yet, immerse yourself in pop culture, anime, manga, and video games, then indulge in Japanese cuisine (sushi, anyone?). Oh, and a visit to Ichiran for a bowl of ramen is non-negotiable.
There are things to do in Tokyo that you won't find anywhere else. Ever tried cosplay go-karting or eating at a robot restaurant? That's not all, though. It'd be a shame to miss out on the spectacular TeamLab Planets Digital Art Show or an intense Sumo wrestling tournament.
Hong Kong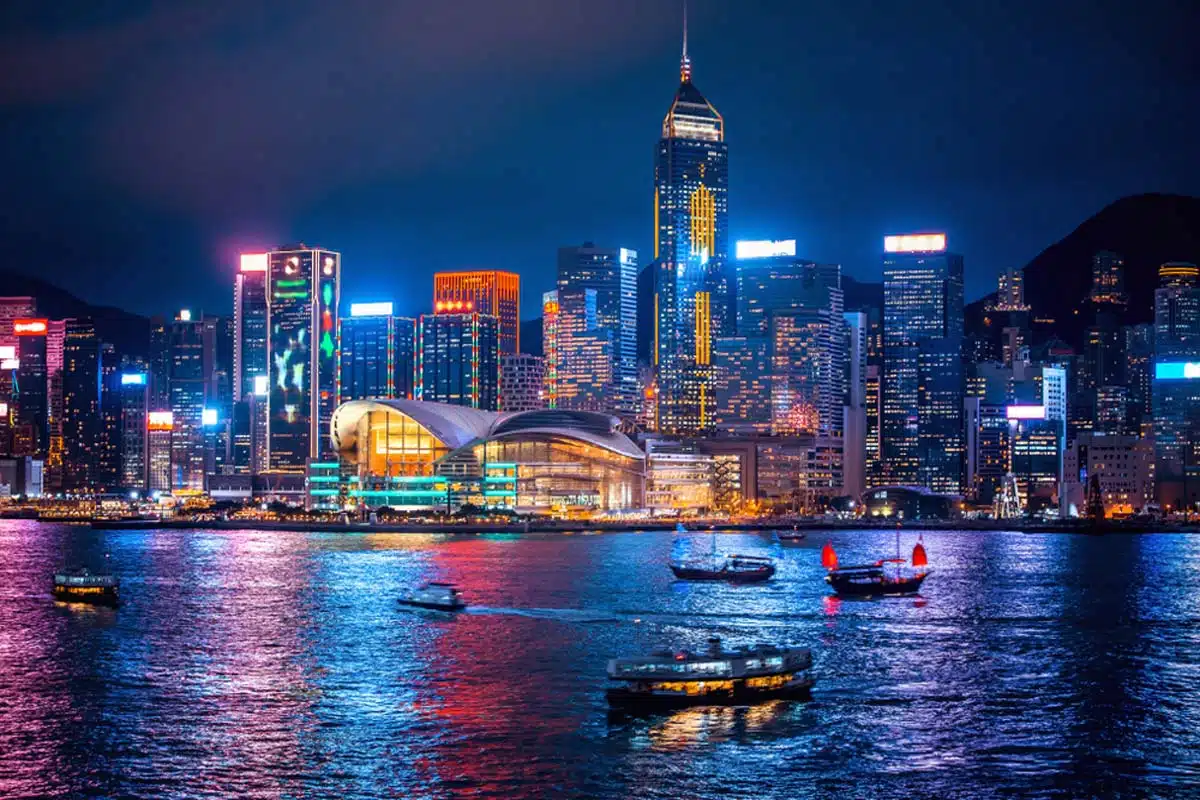 Despite tumultuous headlines in recent years, Hong Kong is one of the best places to visit in Asia and boasts an extensive array of attractions and annual festivals.
Some of the top attractions in the city include Tian Tan Buddha, Ocean Park, Victoria Peak, and Hong Kong Disneyland. Better yet, the country has superb public transportation allowing you quick access to shopping sprees and visits to museums and landmarks.
Dine at the many renowned restaurants of Hong Kong, such as Sai Kung Seafood Street and Tim Ho Wan, to name a few. First-time visitors will enjoy this private tour to take in all the glitz and glam of the city.
And once you've had enough of the concrete jungle, you can head to Hong Kong Park for a tranquil escape featuring tai chi gardens and charming water features.
Brilliant Places in Asia to Visit
Beijing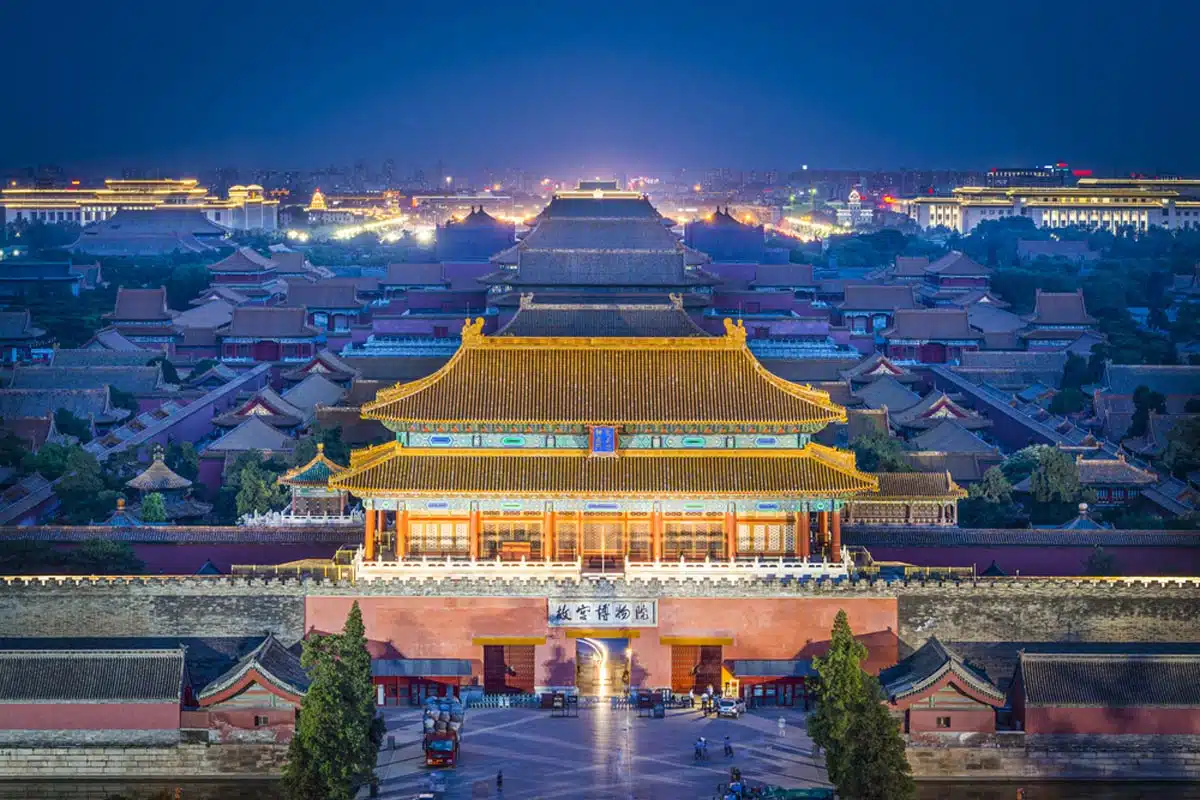 Beijing is a sprawling capital that oozes modern architecture but still respects its ancient sites, including the grand Forbidden City complex. Renowned for its lush gardens, parks, pristine temples, and palaces — your camera's bound to work overtime.
With a cheap and efficient transport system, safe and tourist-friendly atmosphere, visiting Beijing is a no-brainer.
Beijing is one of the world's oldest cities, meaning you won't want to forgo visiting museums and historical landmarks. I suggest making your way to the Beijing Folklore Museum if you're interested in traditional Chinese mythology.
Asian countries are famous for their epic street food, and Beijing is no exception. Some must-try street food is the Beijing pancakes, steamed buns, fried dumplings, and, brace yourself: fried insects.
Seoul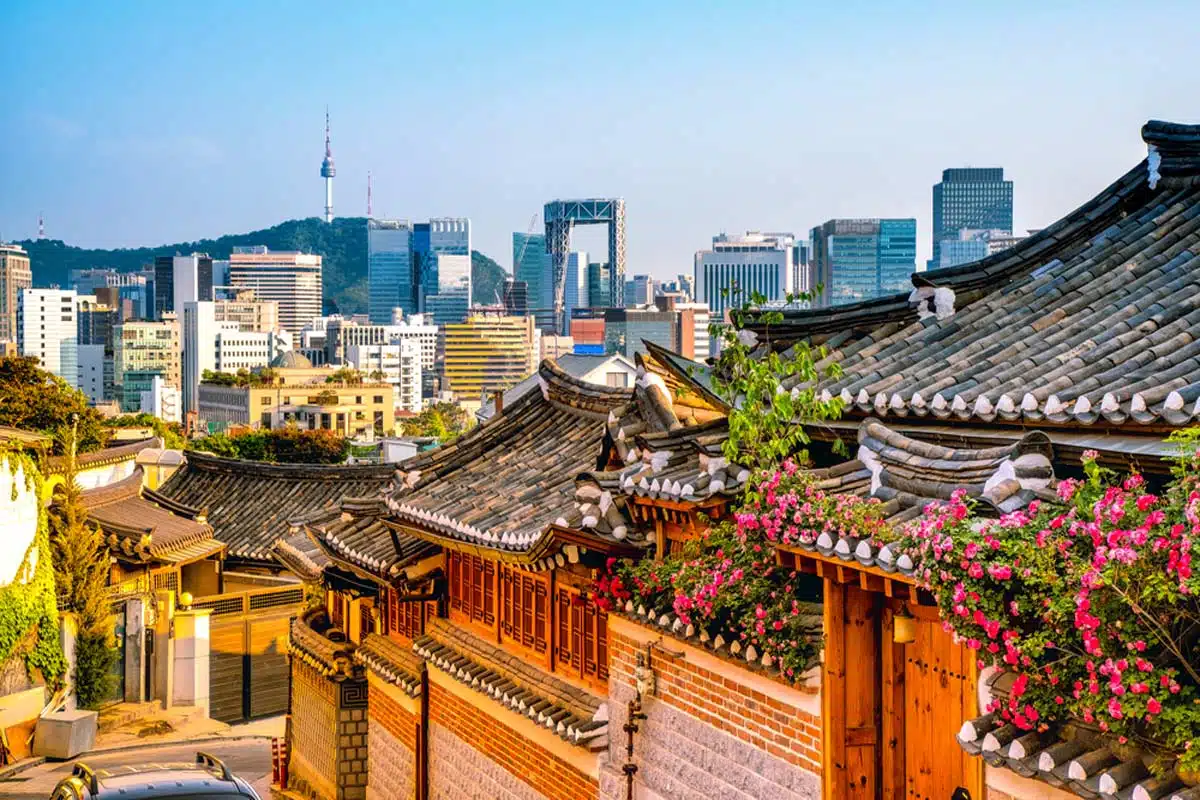 Seoul is more than just a pretty face – it's one of the best places in Asia to visit. Don't believe me? It's where old meets new, where fashion, delicious food, fascinating culture, advanced technology, and friendly citizens combine to create one hella cool destination.
Seoul has notable landmarks, stunning skyscrapers, eclectic shopping malls, pristine royal palaces, and Buddhist temples, though it's better known as the birthplace of K-pop and home to BTS, one of the largest K-pop bands in the world (you're welcome, ARMY).
One of the best things to do in Seoul is to indulge in the street food markets – Myeongdong is one of the best places to visit in the evening and I urge you to try the meat-filled Mandu and sweet delight that is Hotteok.
Located in one of the best Asian countries to visit, you'll enjoy the high-tech subways and futuristic Dongdaemun Design Plaza if you're a sci-fi fan. History buffs will also feel at home with places like the Gyeongbokgung Palace and the National Museum of Korea.
Osaka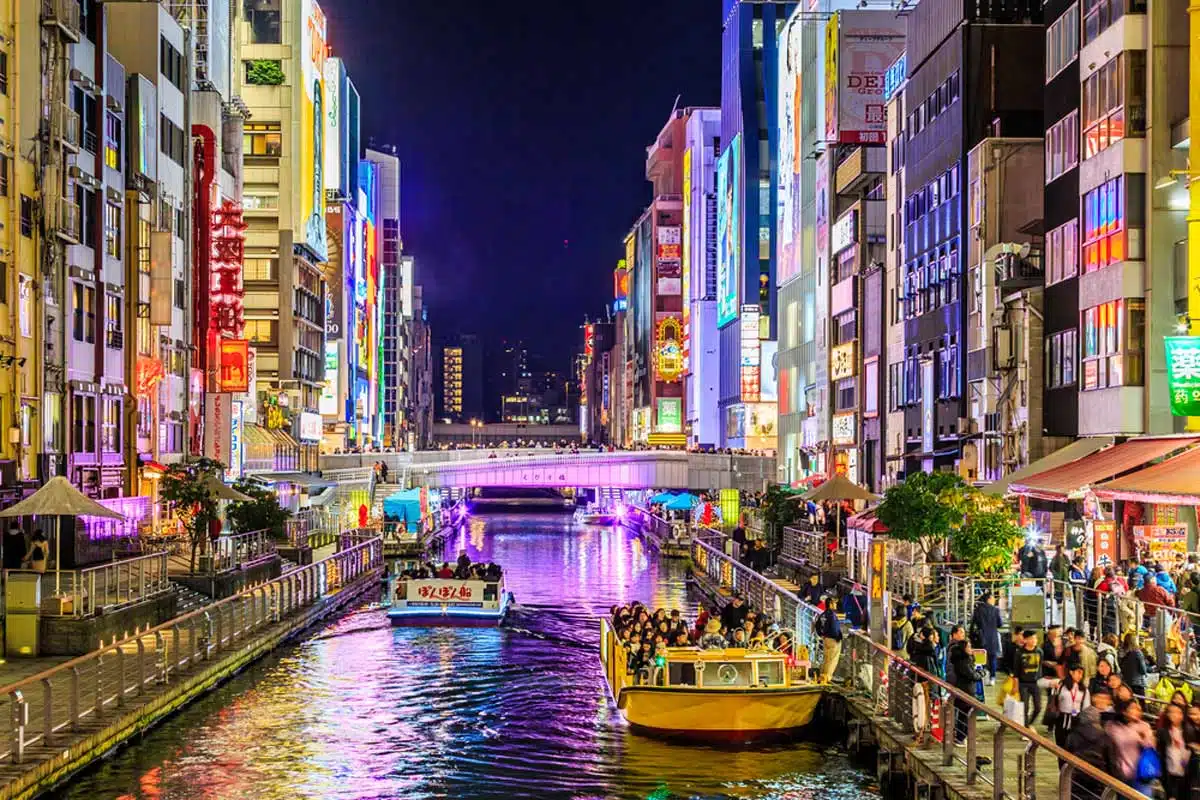 Japan is one of the best countries to visit in Asia, so I've added another of its spectacular cities here: Osaka. It's truly a special place thanks to the outgoing and extroverted nature of the locals. Having drinks and something to eat is another level of fun in Osaka.
One could argue that Osaka is Japan's street food capital, and takoyaki and okonomiyaki are two snacks you must try. Visiting the Osaka Castle, Umeda Sky Building Floating Garden Observatory, or Shitennoji Temple might be touristy, but they're fantastic.
Meet the likes of Popeye and Shrek at Universal Studios Japan, or head over to Dotonburi, a buzzing square filled with countless shops and restaurants.
Hanoi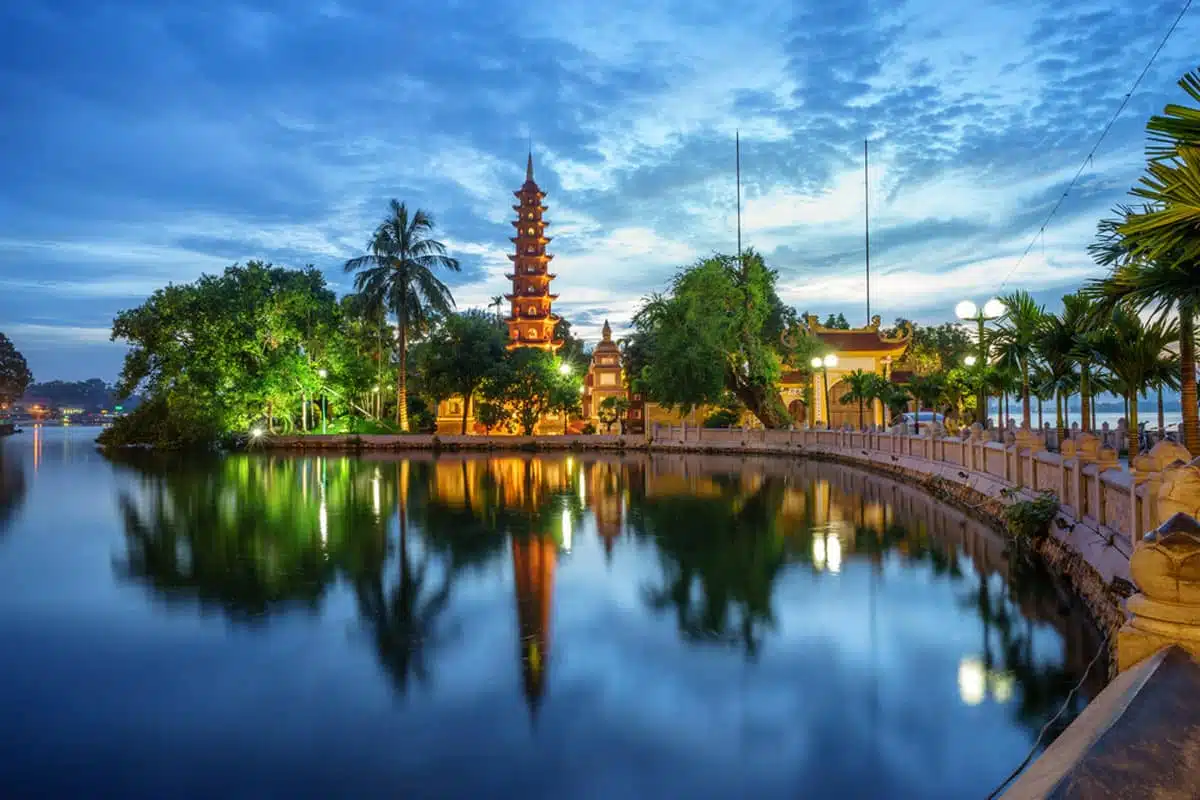 Hanoi is hands down one of the best places to visit in Southeast Asia for its picturesque beauty and endless fun and entertainment. It's Vietnam's second-largest city, boasting rich culture and camera-worthy architecture.
The Old Quarter is Hanoi's beating heart, where the narrow streets lead you to enchanting temples and Xuân Market, a haven for foodies and shopaholics. With so many options, you cannot go wrong with these attractions: The Perfume Pagoda Buddhist Temple, Water Puppet Theatre, and Imperial Citadel of Thang Long.
Some non-touristy activities and places to consider are Hanoi cooking classes, craft beer tasting, visiting Tay Ho (West Lake), and embarking on a countryside tour.
Chiang Mai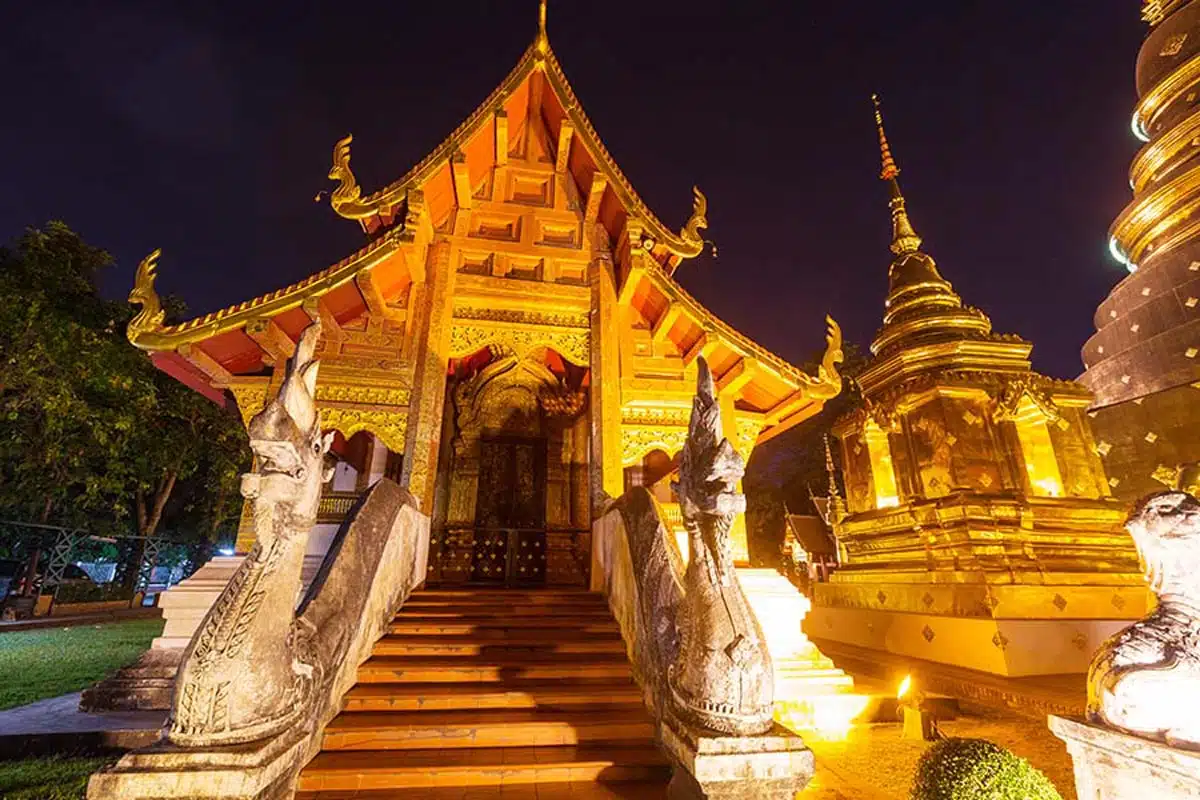 Next up: Chiang Mai, the largest city in Thailand, located in the northern mountainous regions of the country. It's home to hundreds of detailed, ancient Buddhist temples and two tribal villages.
Apart from visiting the beautiful ancient temples like Wat Phra Singh and Wat Chedi Luang, you can step into the jungle and visit an elephant sanctuary with this guided tour (beware: seriously research your animal sanctuary excursions as many are exploitative).
And if you want to scratch going to the highest point in Thailand off your bucket list, you can with a fantastic tour featuring stunning cascades and scenery.
Top Tip: I suggest exploring the outskirts and indulging in local food for a more authentic experience.
Kathmandu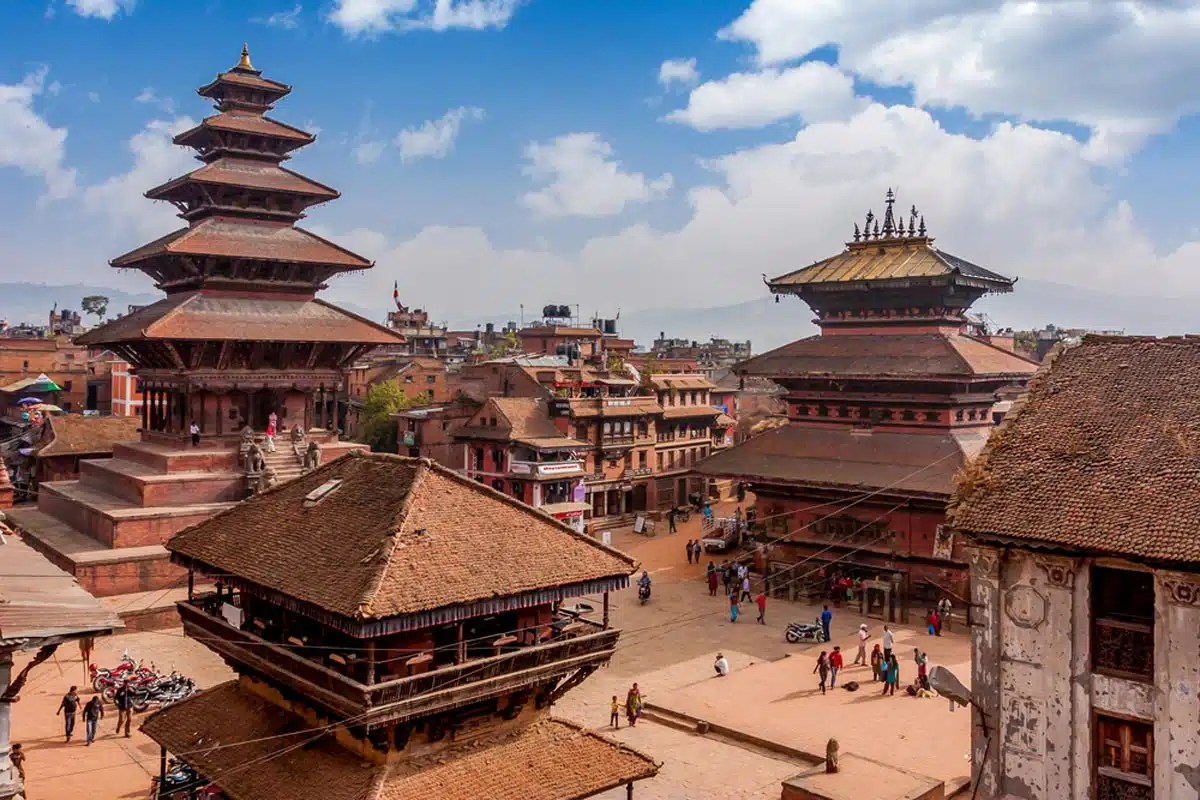 Kathmandu is Nepal's capital city, nestled in a valley surrounded by the Himalayan Mountains. If that doesn't sound intriguing enough, this cosmopolitan city's mediaeval aesthetic, temples, shrines, and religious monuments might draw you in.
From its many temples and monasteries to unearth, the Pashupatinath Temple and the Changu Narayan stands out due to the mesmerising religious artworks. As for things to do in Kathmandu, you have many choices.
You can head to the top of Swayambhu (or monkey temple) for breathtaking sweeping views over the city. Then you can explore Bhaktapur, a UNESCO World Heritage Site, filled with excellent sites to discover.
Kandy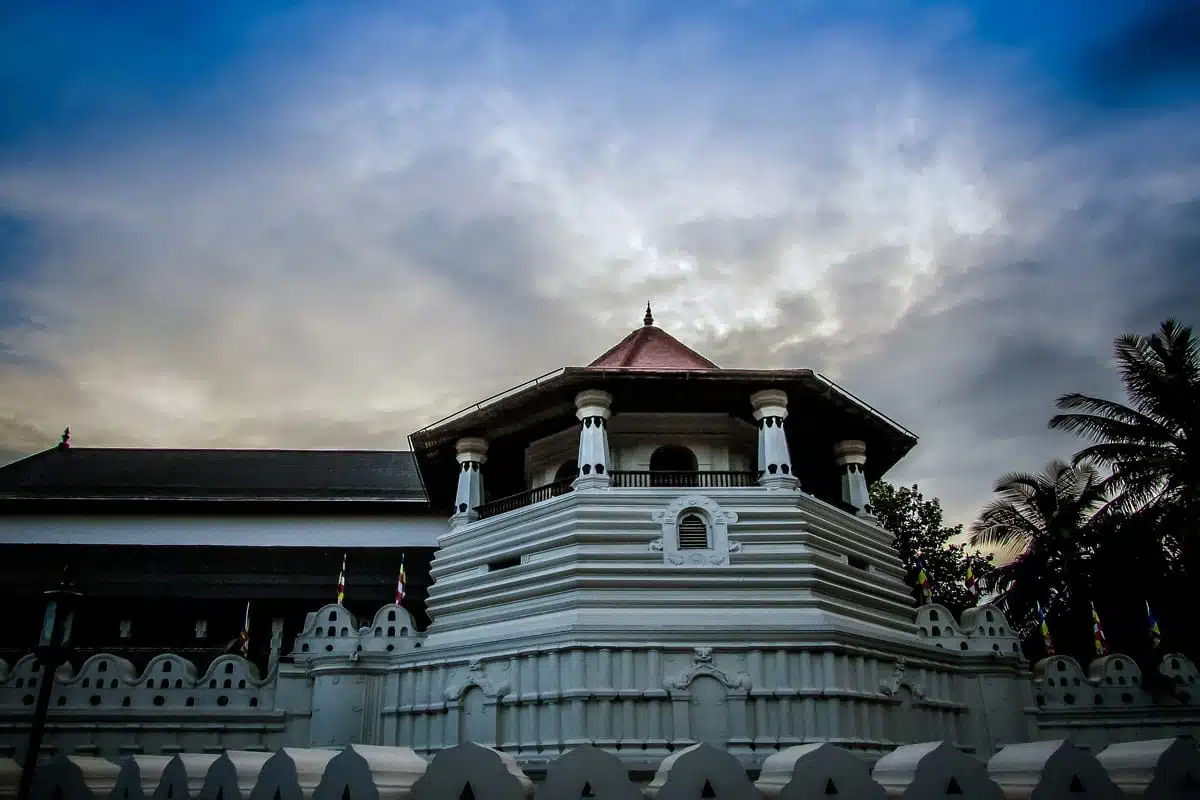 Another top destination in Asia is Kandy. This city sits in the heart of Sri Lanka (one of my favourite places to visit), surrounded by majestic mountains.
Kandy is also no stranger to a plethora of sacred Buddhist sites, including the iconic Temple of the Tooth (yes, the sacred tooth of Buddha).
As the home of Buddha's sacred tooth, it's clear how Kandy became a top pilgrimage destination for many Buddhists. But the city is not only famous for its religious relics, but its biodiverse rainforests and extensive tea plantations are noteworthy too.
Kandy is a hit among backpackers and those seeking out spiritual awakenings. The enchanting botanical gardens, and joyous festivities, such as the Esala Perahara, could warm up any traveller's heart.
Unique Things to See & Do in Asia: Hidden Gems That are Off the Beaten Track
Railay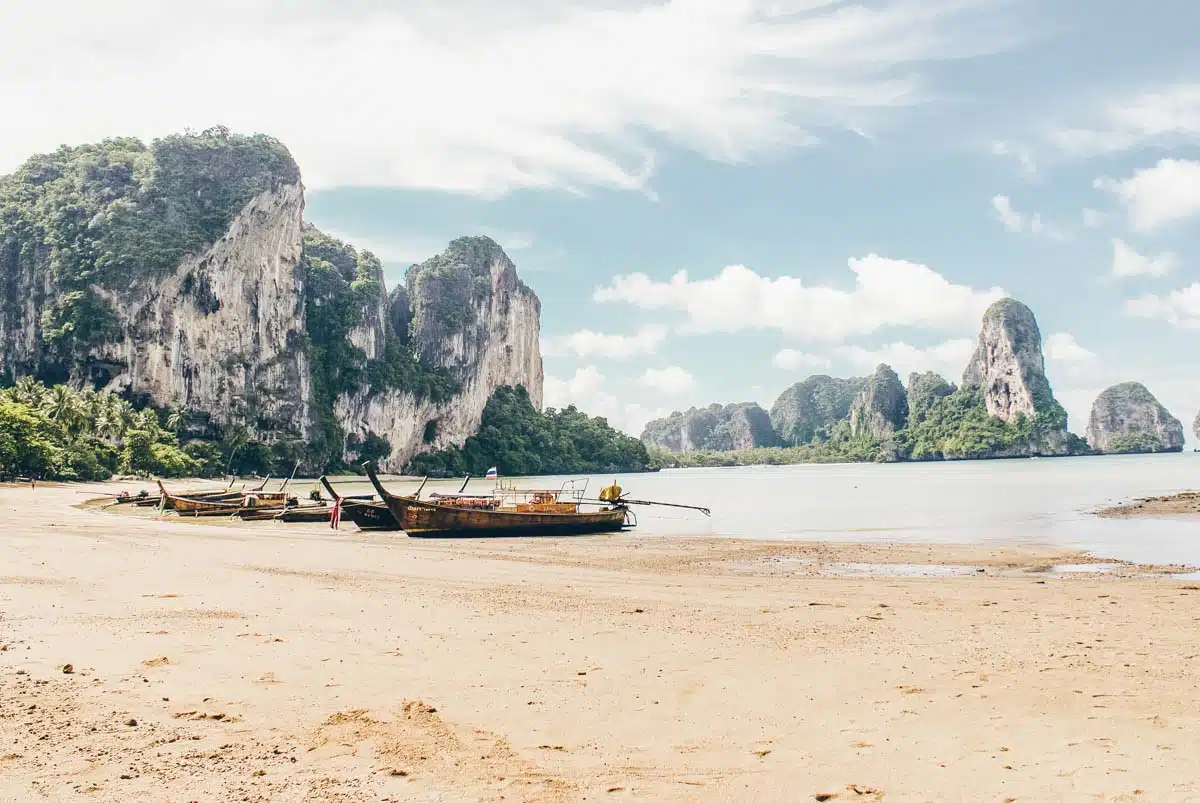 Here is where we start to diverge from all the big cities and uncover the hidden gems of Asia. And my first pick is Railay Beach, one of the most beautiful places in Asia. Also known as Rai Leh, this small peninsula in Thailand is every avid beachgoer's dream come true.
Nestled between the city of Krabi and Ao Nang, your only access to this gem is via boat. The peninsula sports glimmering limestone cliffs jutting high above azure waters, allowing visitors to enjoy rock climbing and diving.
It's the perfect spot to relish a fiery sunset, catch a tan, or enjoy beach activities in a laid-back atmosphere.
Ubud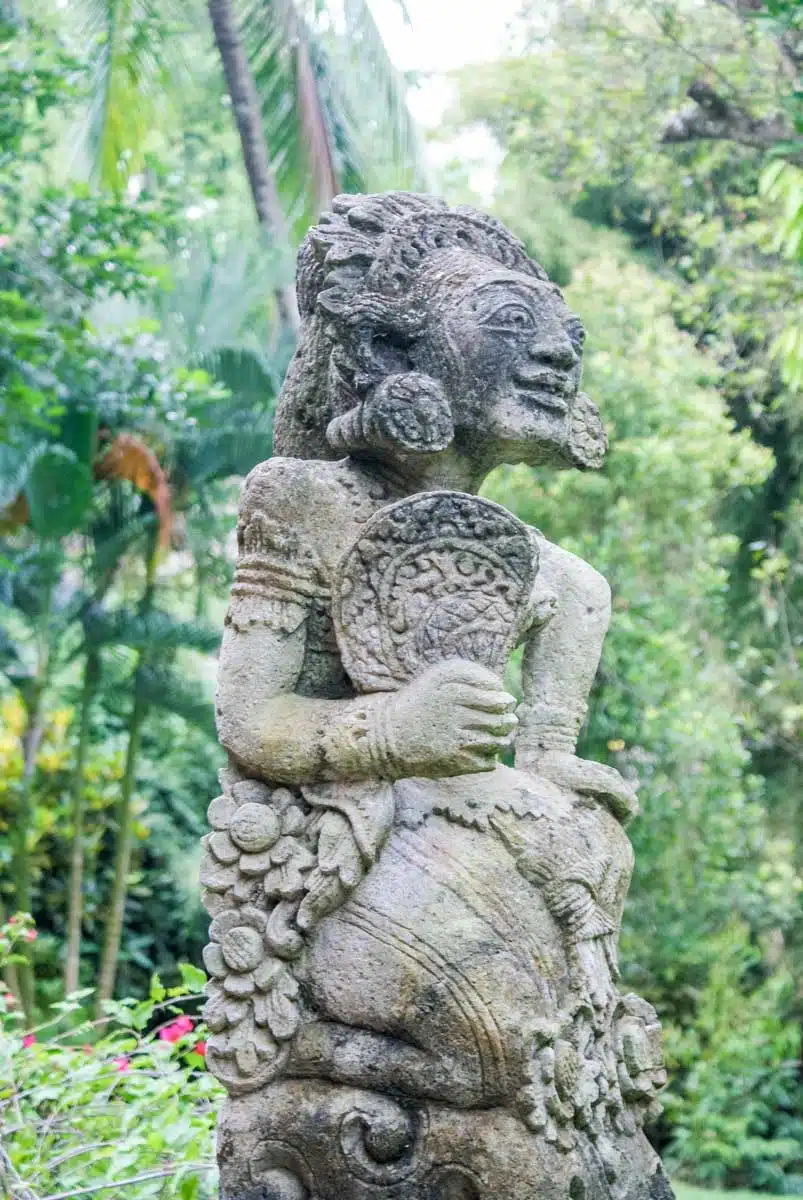 Perched on the uplands of Bali is a picturesque town that is every photographer's dream. Ubud's famous landscape has many admirers, but its traditional crafts and dances will also captivate your heart.
Surrounded by thick rainforests and rice paddies, you can only imagine how mythical it looks when you stumble upon hidden temples and shrines dotted all over. One of the top things to do in this area is visit the Sacred Monkey Forest, which you can explore with this amazing private tour.
The scenic Saraswati Hindu Temple is worth a visit, and you'll get to snap some beautiful pictures of the lotus pond. And if you're up for a tranquil walk through nature, the Campuhan Ridge Walk is the answer.
Raja Ampat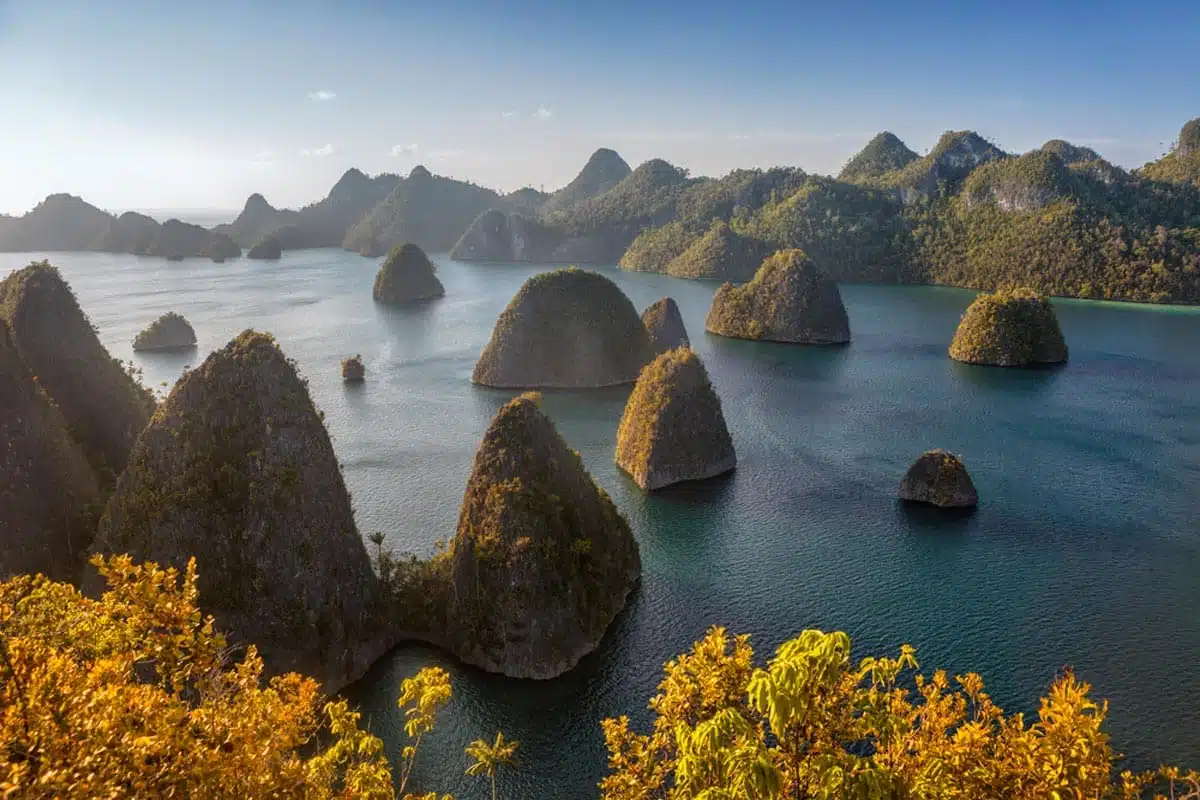 The Raja Ampat islands are an Indonesian archipelago just northwest of West Papua.
It might be a little tricky to get to these islands – you'll need to fly from Jakarta or Makassar to Sorong – but its remote location offers visitors a sense of seclusion and peace. Not to mention it's magical to look at.
Known for its coral islands and crystal clear waters, you'll want to dive right in (and the water is the perfect temperature too). Lazing on the beach might take up most of your time while there, but you can also try and fit in some fun activities.
How does scuba diving, snorkelling, or a hike up Pianemo for splendid views sound? And when you're tired from all the adventuring, a relaxing stroll through one of the quaint villages allows you to connect with locals.
Palawan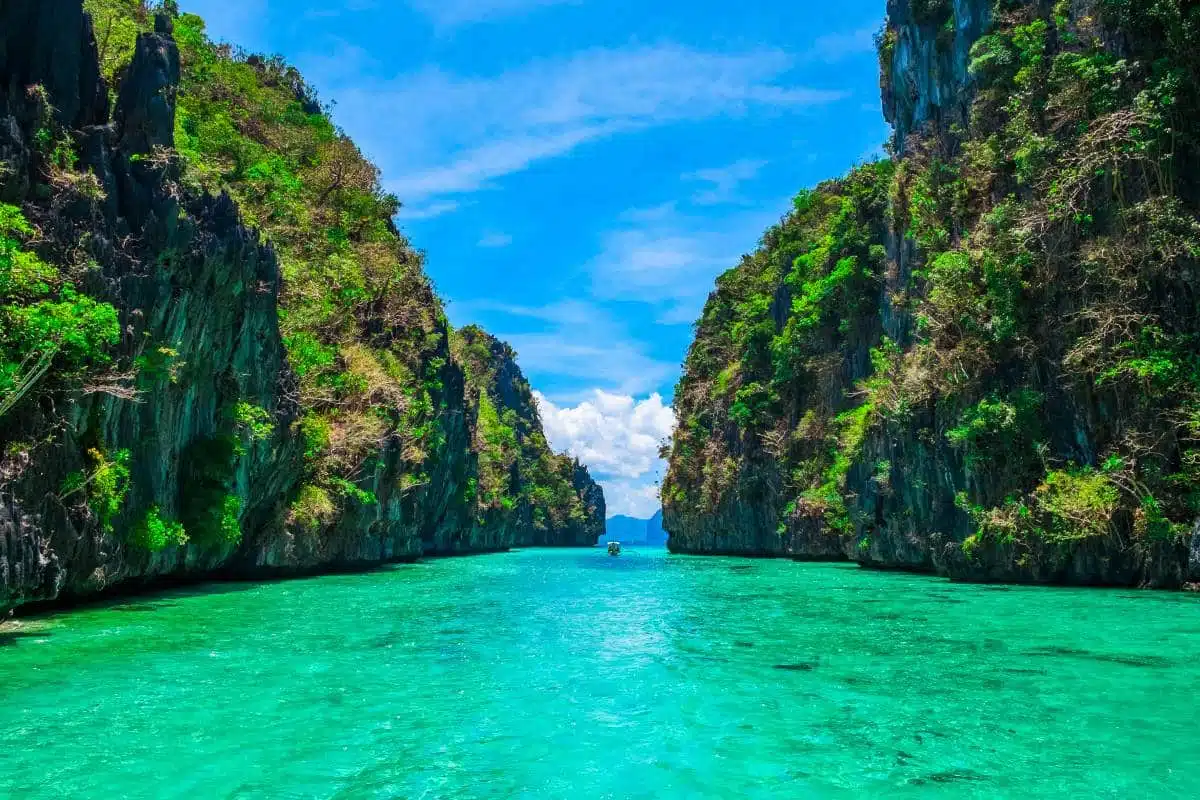 Palawan is a surreal and dreamy island in the western Philippines.
It's truly a tropical paradise boasting limestone cliffs with lush greenery and unspoiled white-sand beaches to enhance its beauty. Then there are the crystal-clear aquamarine waters that beckon you to take a paddle.
The island has exotic wildlife, bright coral reefs, and quaint fishing villages to explore. If you were wondering about fun activities, look no further – there's plenty on offer.
You can dive in Barracuda Lake, go island hopping in Balabac, and swim in the Kayangan volcanic lake on Coron Island, to name a few. Rated as the best island in the Philippines by many, you have more than enough reason to see it up close.
Paro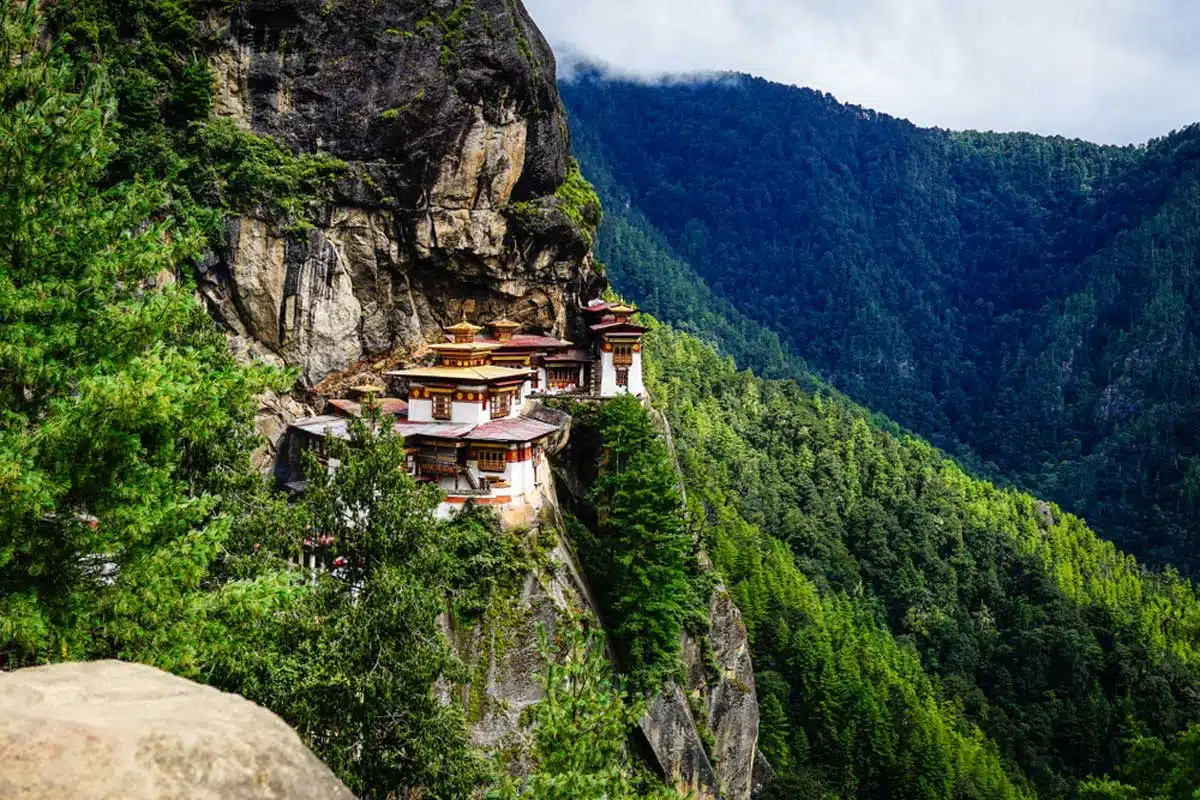 Paro is a picturesque valley town in Bhutan laden with many sacred sites and historical landmarks. Out of the many famous temples, the iconic Takhtsang Lakhang (also known as the Tiger's Nest) takes first place because of its importance in Bhutanese culture.
If you aim to avoid skyscrapers and shopping malls, you'll find that Paro's lush green landscapes and ancient architecture offer the perfect getaway. You can learn more about the caves in historical Tibet by visiting the Taktsang Monastery and the National Museum of Bhutan.
Top Tip: Remember that Paro's airport is the "most difficult commercial airport in the world", with only one runway and planes passing by 5,500 m Himalayan mountain peaks.
Top Places to Visit in Asia: Map
Love This? Save and Share on Pinterest