Beaches, sunshine, water sports and rock climbing. The first time that someone described Railay in Thailand to me, it sounded too good to be true.
I was sitting on a bus escaping Bangkok. Though I've come to love it since, the first time I visited, dislike doesn't begin to cover how I felt about the city.
I'd done the typical thing of arriving in Thailand, staying on the Khao San Road, in a dirty hole not too unlike Begbie's in the beginning of The Beach. It was grubby, busy and overwhelming. I was impatient.
Rather than spend time trying to get to grips with Bangkok, I booked my ticket down to Ao Nang. I'd heard good things. Parts of The Man With a Golden Gun (a film I vaguely remembered) were filmed on the nearby Koh Khao Ping Gan – mostly referred to as "James Bond Island". It sounded wonderful.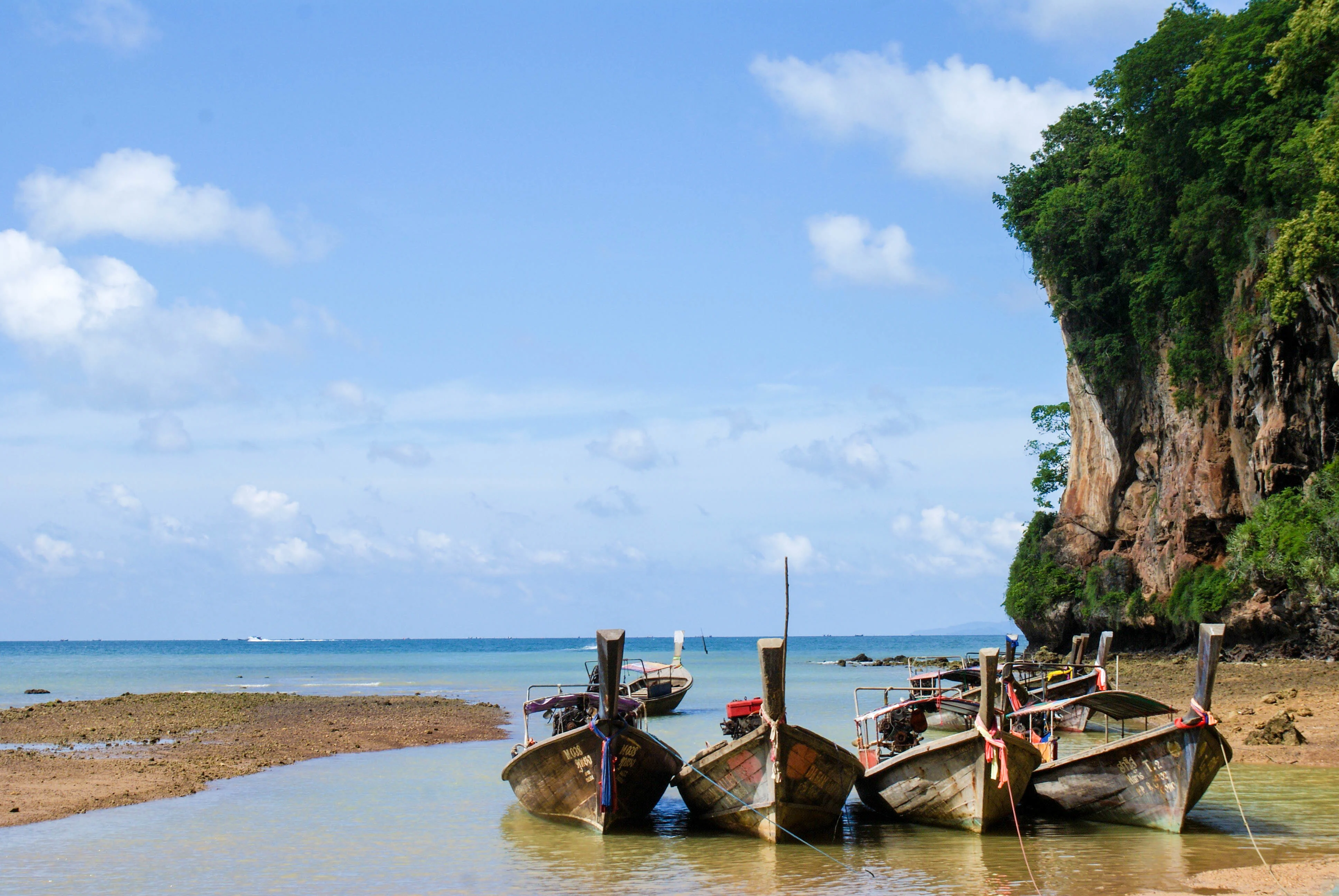 Until I spoke to my new-found bus friend. "I guess Ao Nang is okay, it's a bit tame. I mean it's fine if all you're looking for is pretty beaches and somewhere kind of beige," he confided as we sped our way down the highway. "If you're not set on Ao Nang, why don't you get the boat round to Railay? I think you'll like it.
Well, I'll never know whether I would have liked Ao Nang, but he was right on the Railay front. Funny how many of my Thailand tips have come from random strangers.
Sailing around the coastline, dazzled by the sight of the huge jungle-covered limestone karsts rising out of the sea, I found myself already half in love with it.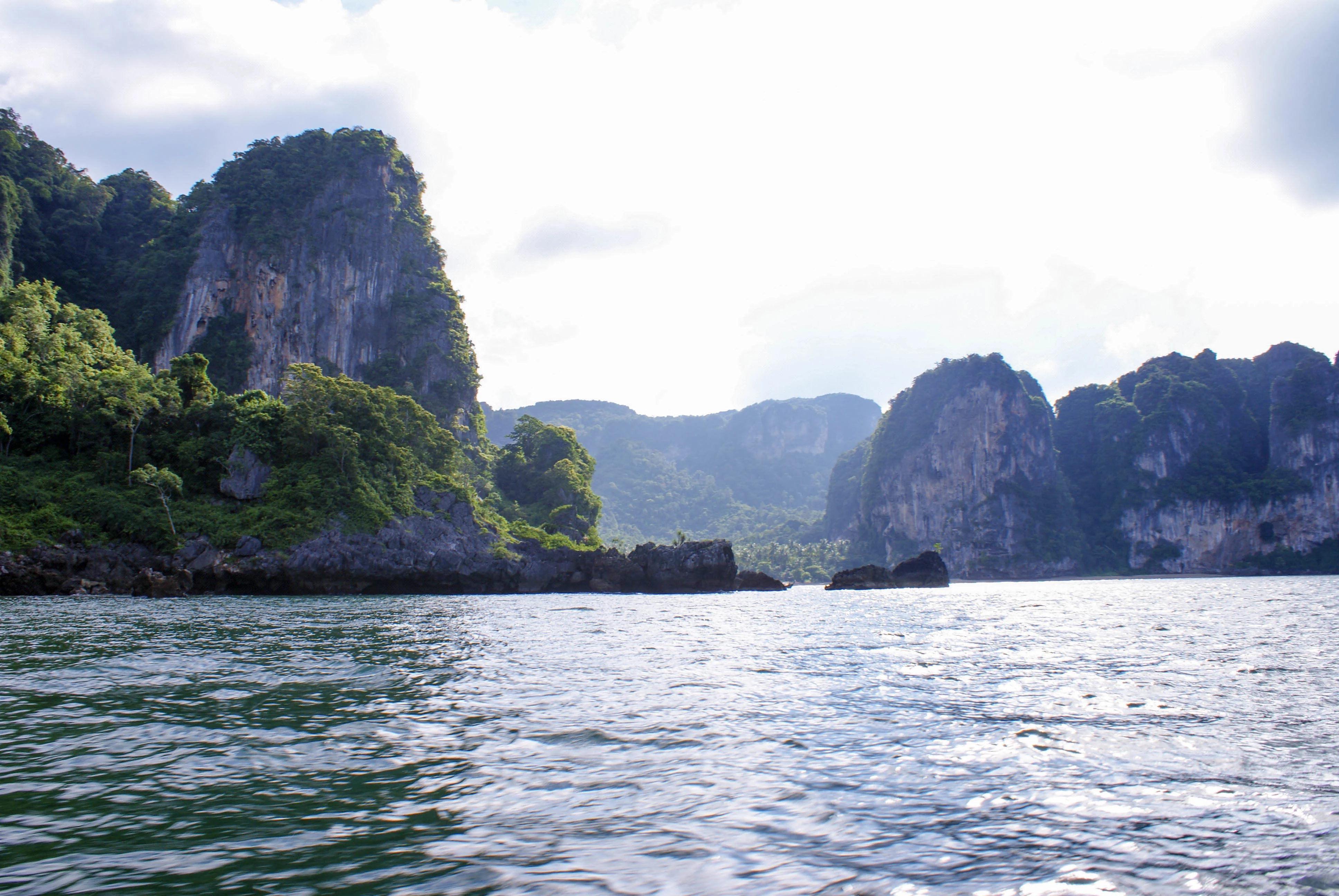 I jumped (well wallowed) my way out of the boat at Hat Ton Sai – still a distance away from Railay Beach. The boatsman had refused to take me further than the other passengers.
It's a tricky hike from Hat Ton Sai to Railay itself, or at least it is when you're weighed down with the world's heaviest backpack (I've since learned to pack light).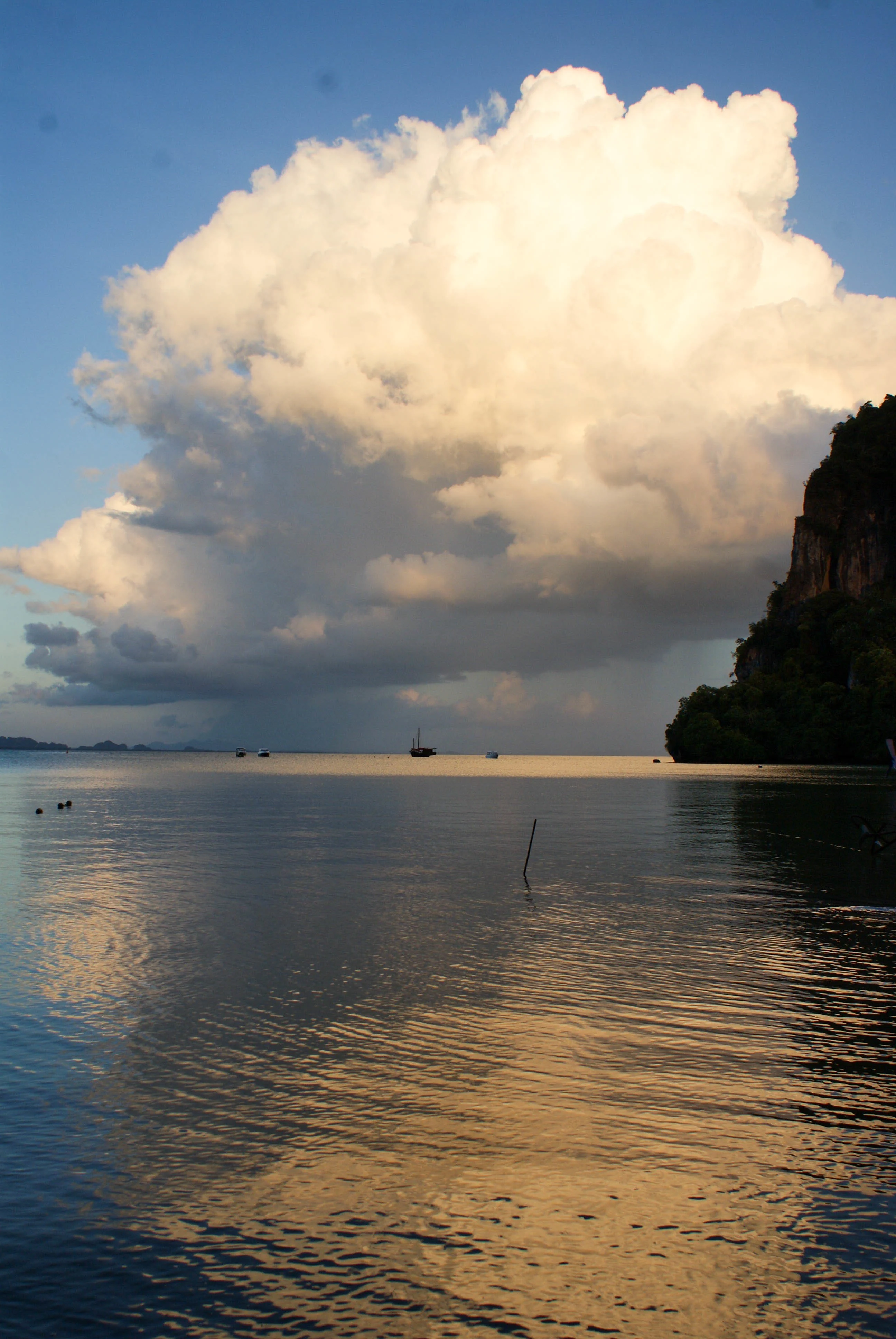 I'm certainly not the damsel in distress type, but I struggled to the point that a really quite attractive Brazilian guy walking in the other direction took pity on me shouldered my pack and showed me the way. You know when you just totally fancy a guy straight away. That. Unfortunately, he was about to set off for Phuket – guess it wasn't to be.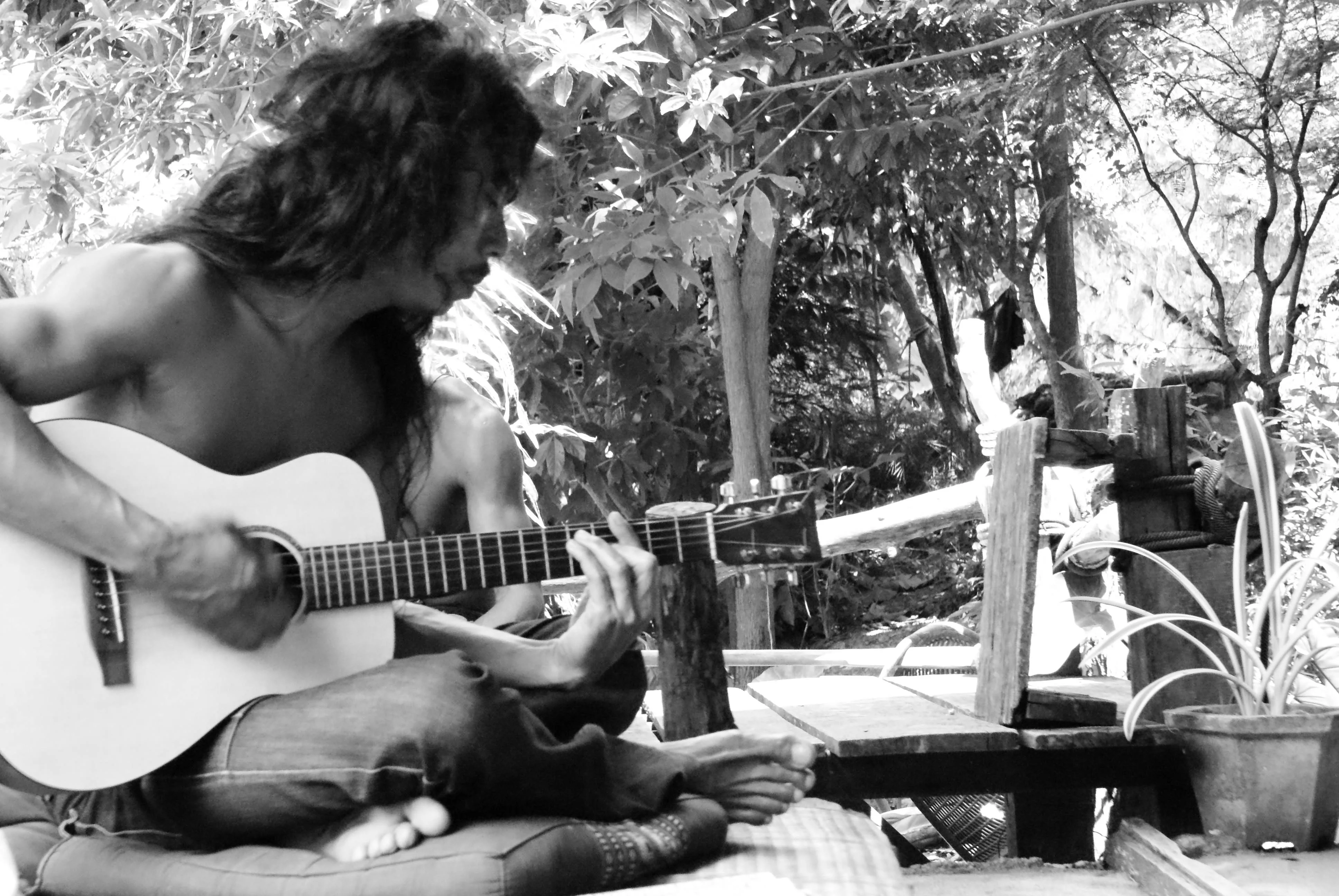 It wasn't so bad – I made some friends after kind of jumping in on their conversation in an open-air bar (solo travel, you know how it is).
We spent the days rock climbing and drinking beers, the nights hopping from bar to bar before trekking through the jungle to swim in the phosphorescent sea.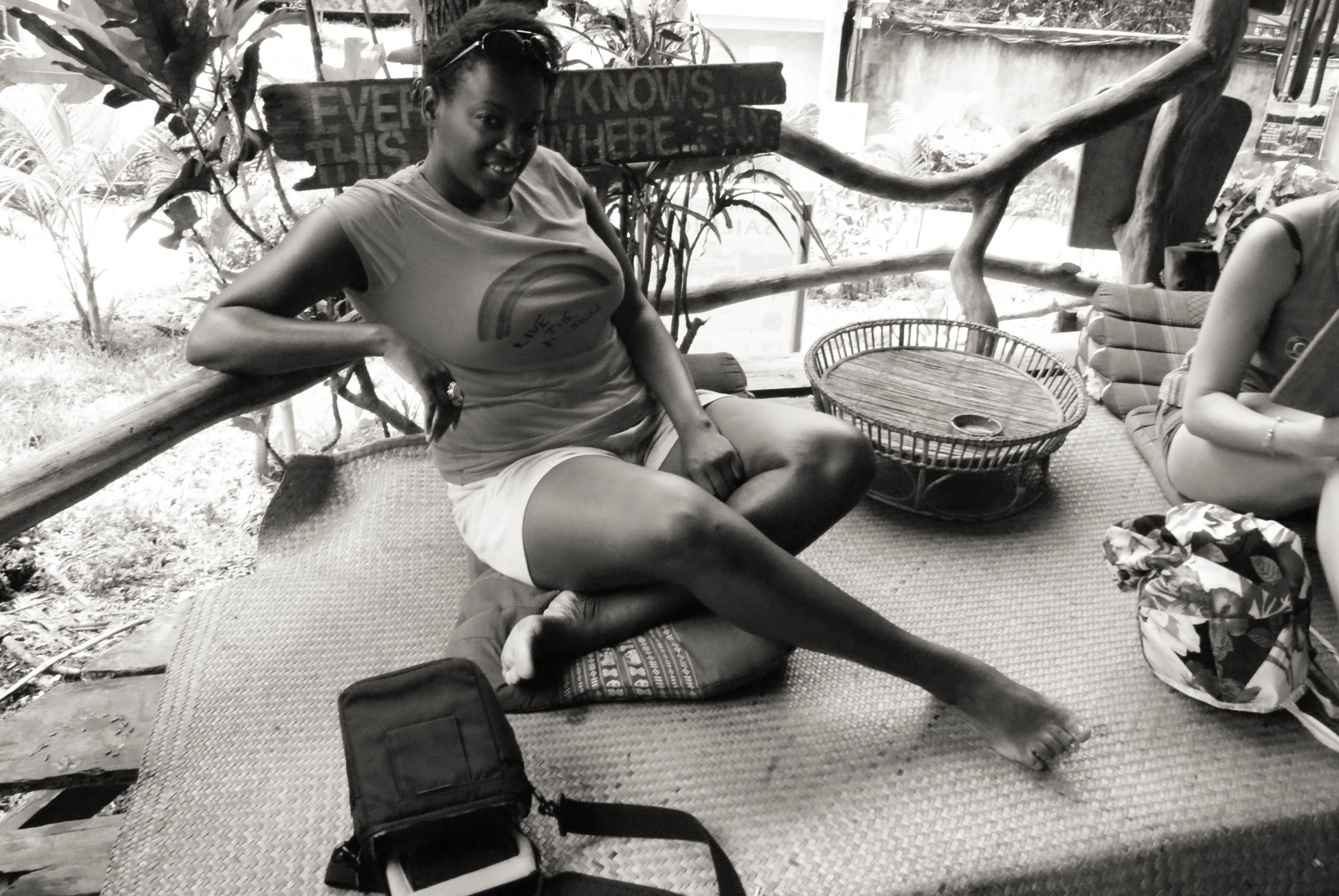 I got drunk, I woke up with a tattoo ( I've always claimed that it was planned, but now's probably the time to confess that it most certainly was not).
Fast forward four years and I'm back – this time with three friends I'm travelling around the country with.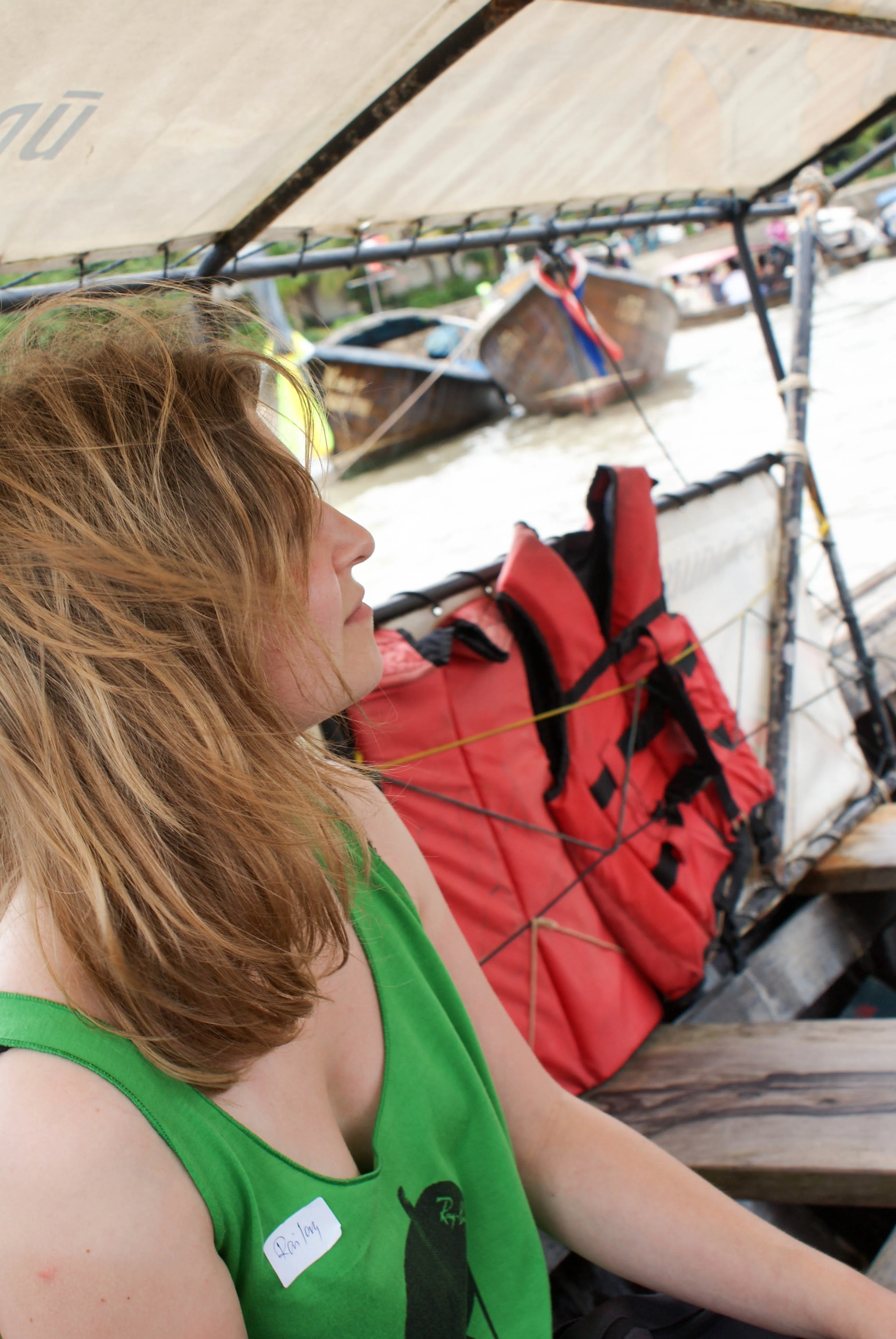 It's a girl's holiday – we're in Thailand for six weeks and spend six days of it scaling the cliffs.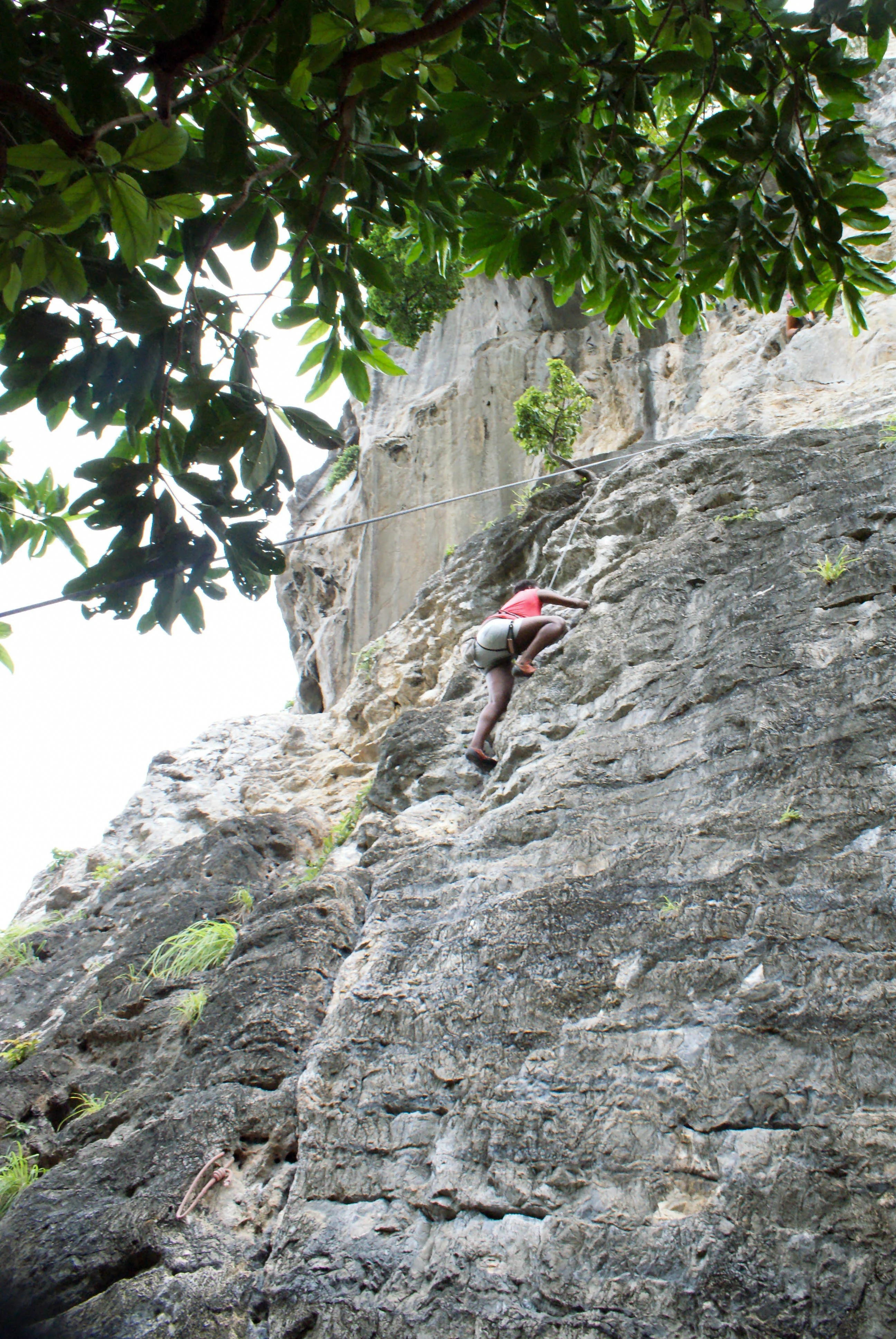 There's also gossipping on the beach and watching the sun setting with a cocktail in hand.
I'm heading back to Thailand next month. Railay's at the top of my list. It should be on yours too.
---
---
Words and photos by Julianna Barnaby.