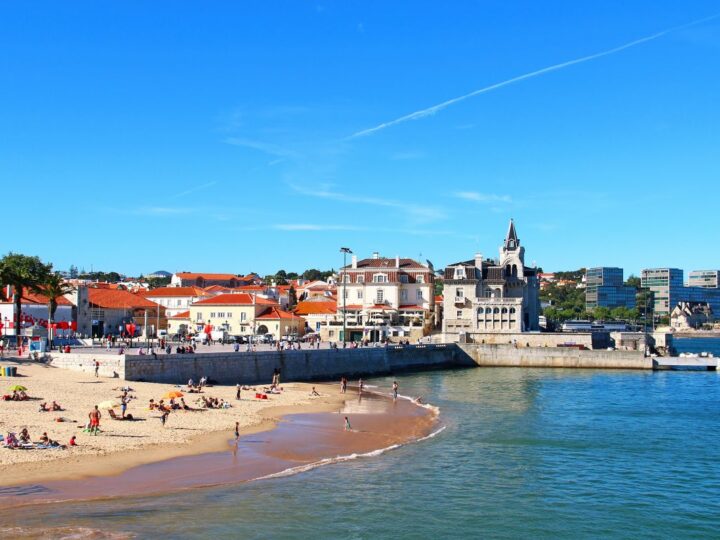 Planning a spring trip? Discover the top destinations you need to visit in March with this handy guide.
March is one of the best months for travelling.
Don't believe me? The beginning of spring in the Northern Hemisphere brings less extreme weather and the start of the shoulder season for many countries, meaning fewer crowds.
I don't know about you, but by the time March rolls around in the UK, we're simply gasping for some relief from the horrors of our wet and grey winter. March breezes in like a breath of fresh air, bringing with it the promise of travel to new destinations.
Looking for some warmth and maybe a little cultural experience to revive you after a long winter – because… well, who isn't? Here are the best places to travel in March.
Where to Visit in March
Valencia, Spain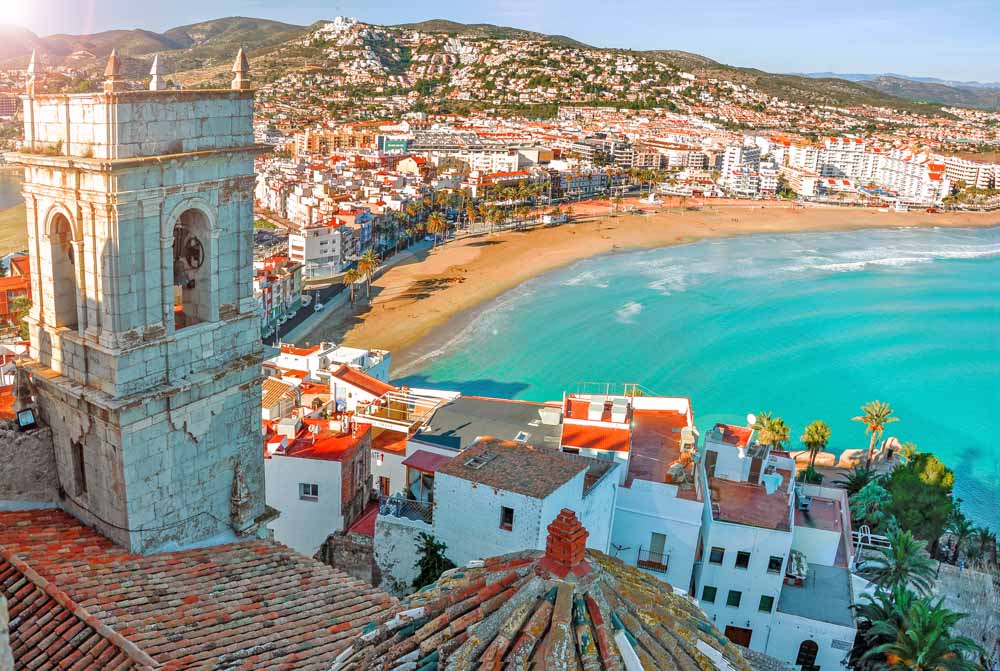 Average temperature: 19°C / 7°C
The port city and third largest in Spain, Valencia, celebrates Spring in fiery Spanish fashion.
The annual Las Fallas Festival in March brings out satirical paper maché figures into the streets for a colourful parade. They are lit in a blaze of glory, along with bonfires and fireworks in a late-night fiesta that marks the end of a week-long celebration.
Spring starts early here on the Mediterranean and you can find some of the warmth of the sun that's been hiding all winter.
Valencia's alluring 3km stretch of beaches forms a perfect backdrop to the mixture of old town and futuristic architecture found within the urban skyline.
Hoi An, Vietnam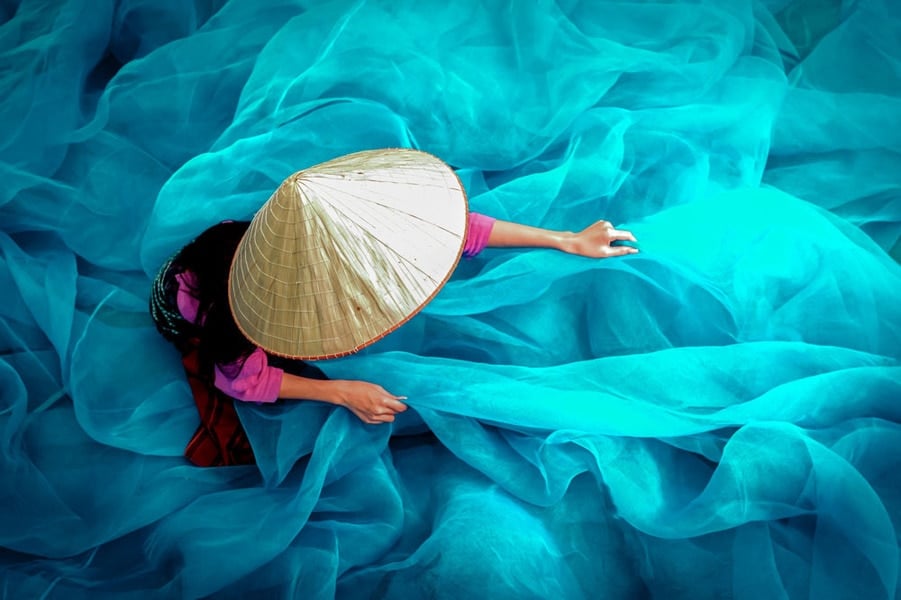 Average temperature: 28°C / 22°C
Hoi An might not immediately spring to mind when you're thinking of where to go in March, but that's about to change.
Considered one of the best months to visit Vietnam, March brings clear blue skies and warm weather to most of the Southeast Asian country, particularly the central region.
The historic port town of Hoi An is one of the most enjoyable places in Vietnam (and one of my personal favourites from my trips within the country), with grand old architecture, great food and charming streets that are yet to be overcome with the noise and pollution found in other major cities of the country.
Perhaps, one of the most appealing factors of travelling to Hoi An in March is that summer appears to come early and the beautiful beaches within just a few kilometers of the town beckon you to throw your towel down and relax for days on end.
Whether you decide to get around by bicycle, motorbike or boat, there are plenty of things to do in Hoi An, good restaurants, lounge bars and temples to keep you busy in between sun baking sessions.
Read Next: Unmissable Places to Visit in Vietnam
Cairo, Egypt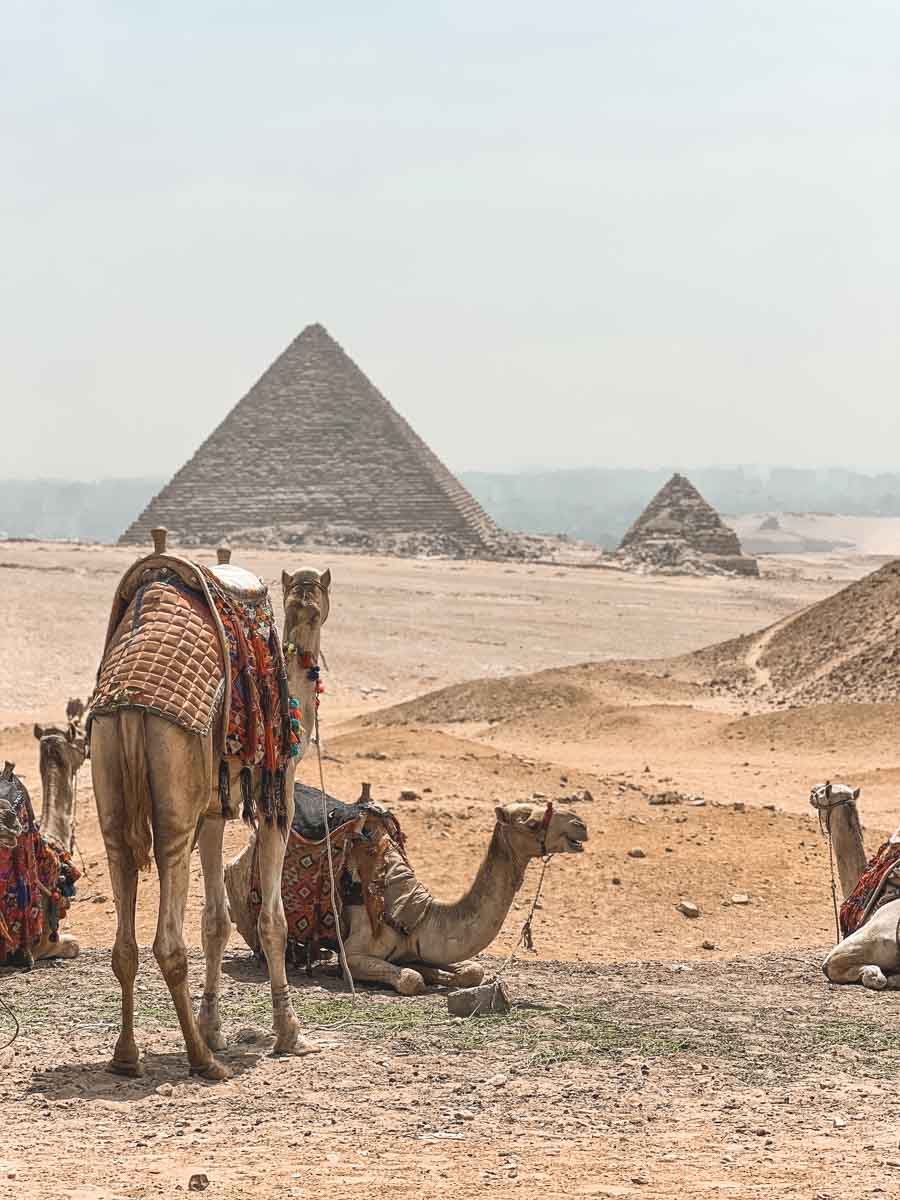 Average temperature: 24°C / 13°C
Welcome to the Land of the Pharaohs.
Egypt is arguably at its most enjoyable in March, which is after the end of the peak, crowded season and when dry and comfortably warm days are still sticking around.
This historically and culturally fascinating country is making somewhat of a comeback in the travel world, after years of political instability.
From standing in awe at the pyramids at Giza to navigating the maze-like lanes of Cairo's bazaar searching for lanterns and jewellery, this bustling and intoxicating city makes for an exciting March getaway.
Planning Your Trip? Read My Practical AF Egypt Travel Itinerary.
Havana, Cuba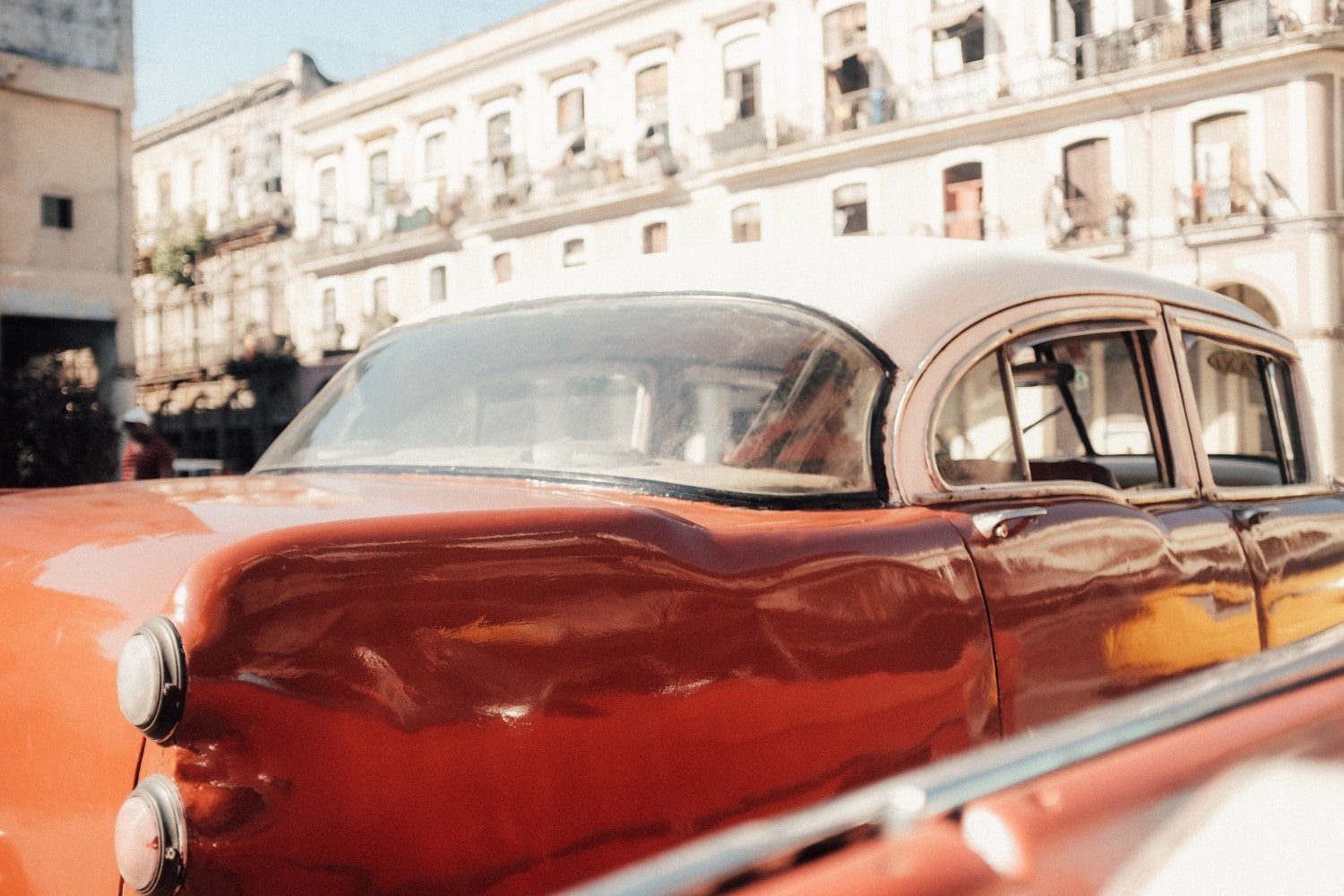 Average temperature: 28°C / 19°C
Get ready to kick Spring off with some Caribbean rhythm and dance.
March brings some of the best festivals to Cuba with the World Music Festival and Festival Internacional del Tambor in Havana, where you can listen to everything from jazz to hip hop and salsa the nights away in the island's capital.
It's difficult not to be seduced by Havana's retro cars, colourful buildings and world-renowned rum.
More than that, being one of the driest months in Cuba, March is also a good time of year to explore the outdoors.
Organise a horseback ride or hike in the rural areas outside of the city (I totally love Viñales, a rural area about 2.5 hours from Havana) and you'll get to experience more that the island has to offer.
Read Next: Cool Things to do in Havana
Delhi, India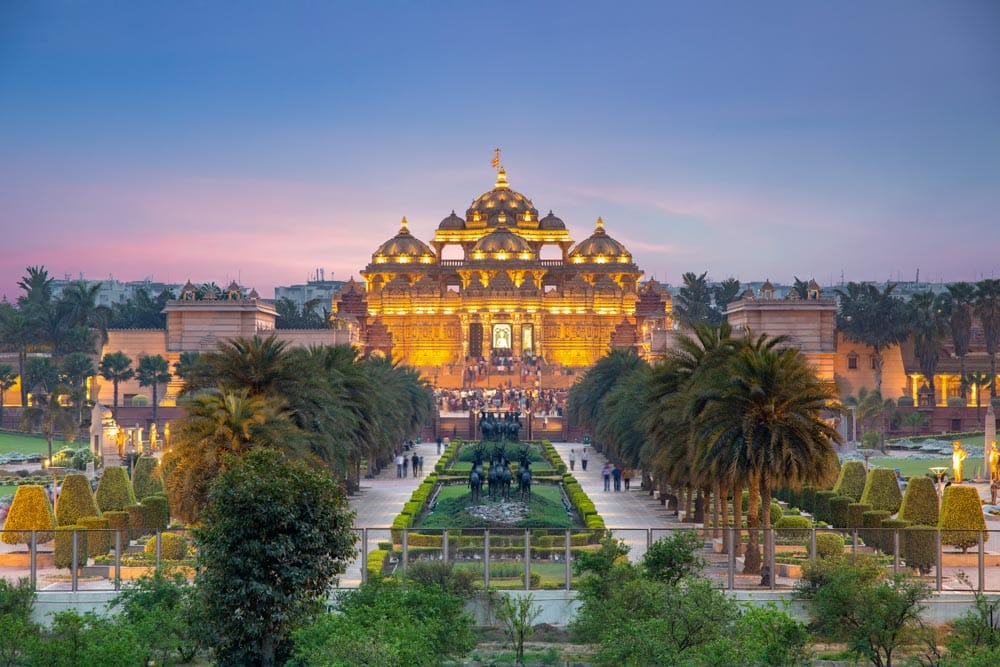 Average temperature: 30°C / 16°C
India can be a great travel destination at many different times of the year; however, Spring is certainly its most colourful and vibrant with the famous Holi Festival.
This intoxicating, wild and unique celebration, often referred to as the festival of love, is held annually after the first full moon of the new season which generally falls in March. It will be held from 9 – 10 March in 2020.
Witnessing the throwing of colours at this festival is truly a once in a lifetime experience, and it makes the country's capital one of the best holiday destinations in March.
Aside from Holi, there are also other good reasons to visit Delhi at this time.
The weather is pleasant and there's little rain around, meaning you can head further afield into Rajasthan and even down throughout the country to Kerala for more sightseeing.
There's more to the megacity though than many people think, so take the time to explore the bustling streets of Old Delhi, the trendy neighbourhood of Hauz Khas and the many historical sites scattered around the urban area.
Muscat, Oman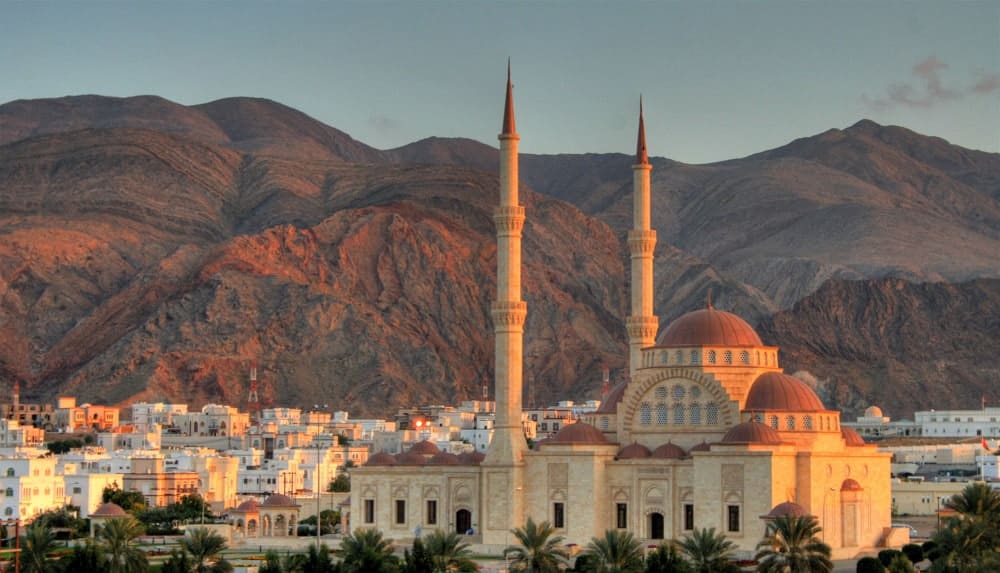 Average temperature: 30°C / 20°C
Many people mistake Oman for just another glitzy Gulf state and yet, you'll find yourself to be pleasantly surprised.
This small country is far more laidback with well-preserved villages from the 17th century and varied landscapes from beaches to sand dunes to mountains, all within reach of Muscat, the capital city.
Muscat itself is a gem to explore, with a flourishing fishing industry, soothing beaches, old forts and interesting museums.
Although it may seem a little quiet and conservative at first, the warm hospitality and rich culture of the country will certainly impress you.
But why is Muscat one of the best places to travel in March? March is considered the perfect month to visit the country because the cool winter is over, and the strong summer heat is yet to sink in.
Dublin, Ireland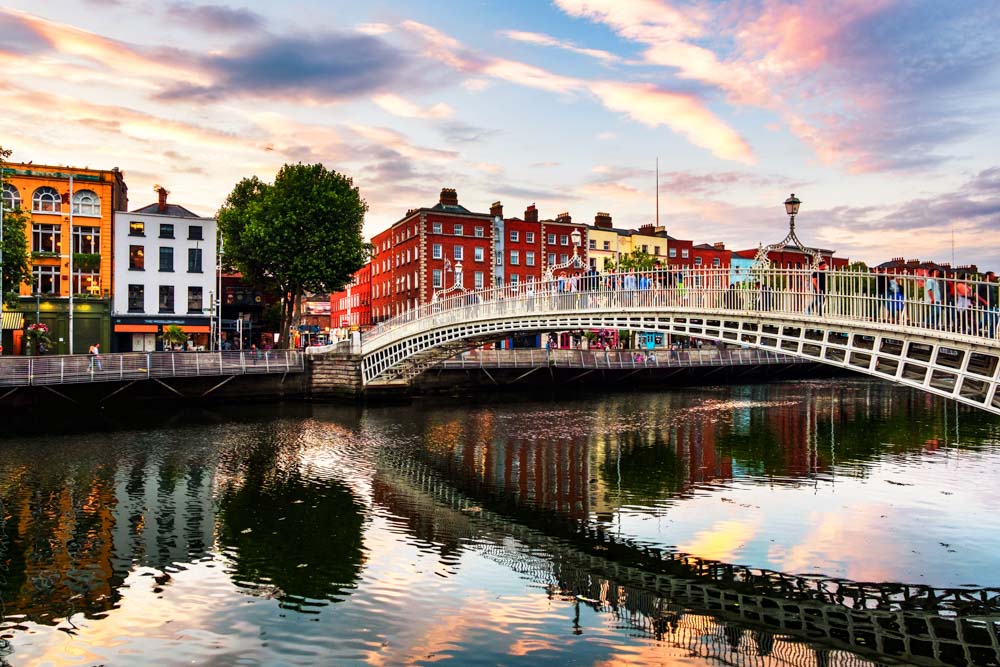 Average temperature: 10°C / 3°C
The weather may not be the best in Ireland at this time of year and there's bound to be at least one or two days of rain throughout your trip.
So why would I say that Dublin is one of the best places to visit in March? Quite simply because March is also the time for celebrating Ireland's most famous holiday – a party that will make the trip worth any gloomy skies.
St Patrick's Day is held in March every year to celebrate the Irish culture and is named after one of the country's patron saints who administered Christianity throughout the country in the 5th century.
It's one of the most raucous celebrations in Europe but Dublin's Temple Bar neighbourhood is where you should be.
You can watch the traditional street parade, but most of the celebration happens indoors at any of the city's pubs where it's impossible not to join in the singing, dancing, eating and drinking (of Guinness, most likely) that goes on for days.
Santiago, Chile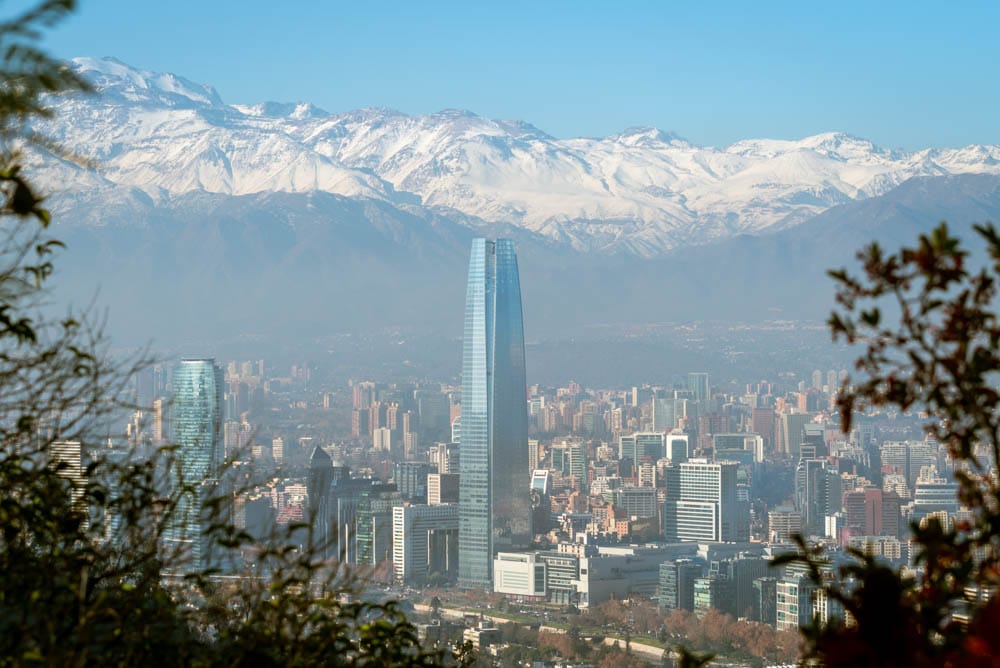 Average temperature: 28°C / 9°C
One of the most visually stunning and breathtakingly diverse countries in the world, Chile should not be overlooked as your March holiday destination.
The cosmopolitan capital city of the long, skinny South American country has one of the most incredible mountainous backdrops of any metropolis.
March brings Autumn to the Southern Hemisphere, which means the days are still relatively warm and yet the number of visitors suddenly drops off leaving cheaper prices and less crowds.
Autumn also brings a beautiful tinge of orange across the wine regions of the central part of the country and the perfect off-peak but still enjoyable conditions further south in Patagonia for hiking.
There has been a lot of political unrest in Santiago in recent years – with a wave of protests sweeping the city. However, it has largely unaffected tourists visiting the destination. I advise you to check the situation before you book.
PS: Why not head up to the Atacama Desert when you're finished. Literally one of the most breathtaking destinations I've ever visited… and not just because of the altitude.
Reykjavik, Iceland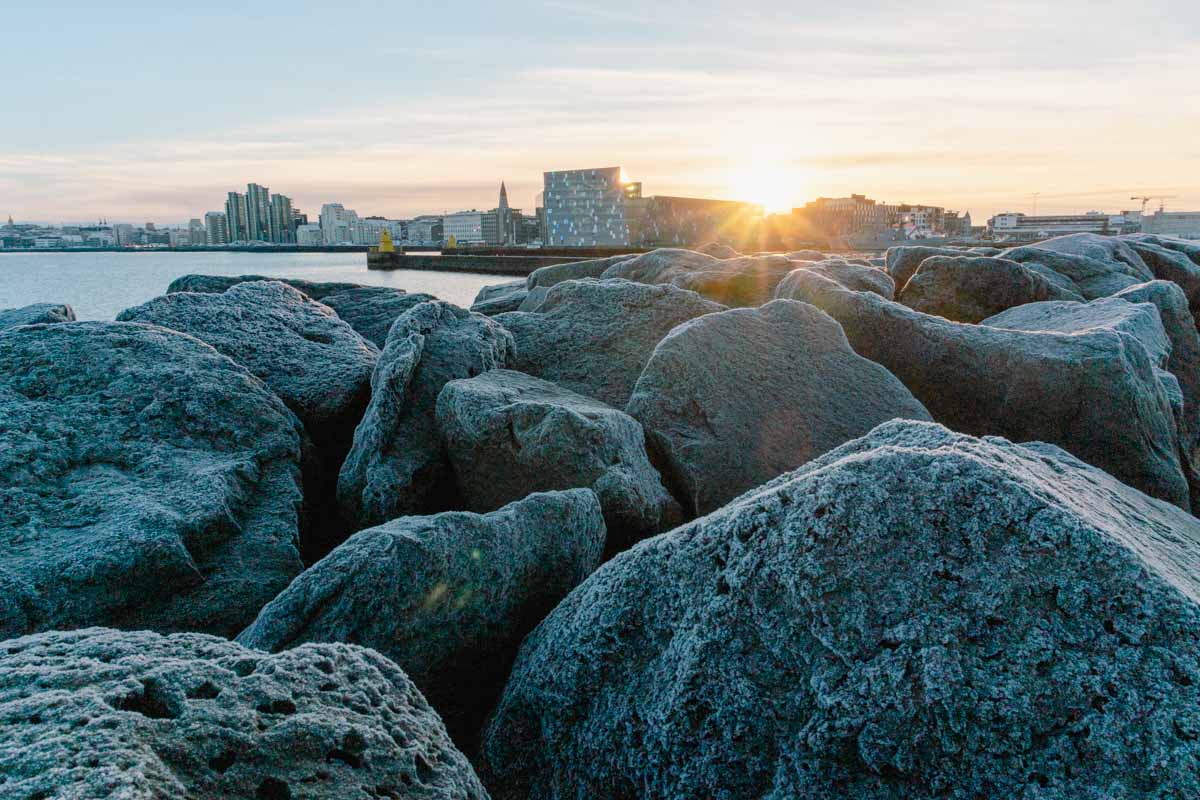 Average temperature: 4°C / -2°C
If you're in search of some warmer weather, then Iceland would not likely come up when considering where to go in March.
Bear with me though because March is actually one of the nicest times to visit Reykjavik (if you can handle a bit of cold).
By March, the days are starting to get longer allowing for more sightseeing, but there's still enough darkness for you to see the Northern Lights if the conditions play the game.
March is the last good month to see the aurora (top tip: stay in a remote hotel to give you the highest chance of seeing them) and it's even possible to see the splashes of colour in the sky from Reykjavik itself, if you wander around to one of the darker parts of the city.
The snow also begins to melt in March, revealing the incredibly lush and otherworldly landscapes that make the country a photographer's dream.
Read Next: Travelling Off the Beaten Path in Iceland
New Orleans, United States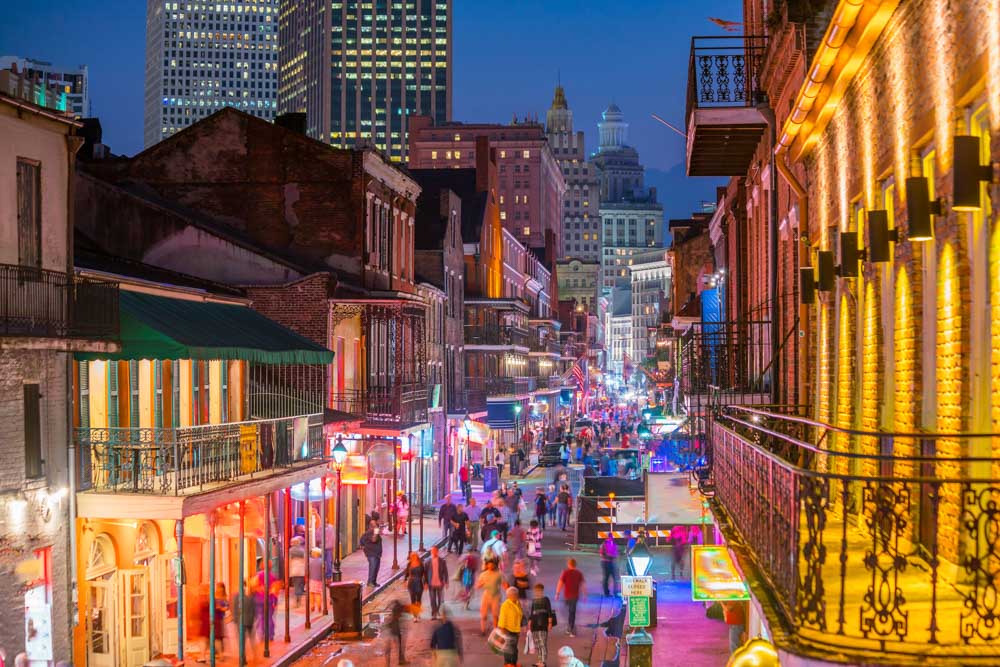 Average temperature: 23°C / 12°C
There always seems to be something going on in New Orleans and the beginning of spring is no different. The weather is warming up and some of the greatest festivals are held in March, making it one of the best times to visit this city in Louisiana.
For foodies, March has two amazing festivals to join in, namely, the New Orleans Bourbon Festival and the New Orleans Wine and Food Festival, both offering tastings, dinners and musical entertainment that celebrate the city's culture of good food and booze.
For something a little more sophisticated, then you could also visit during the Tennessee Williams Literary Festival towards the end of the month with readings, classes, competitions and discussions that honour the American playwright.
Lisbon, Portugal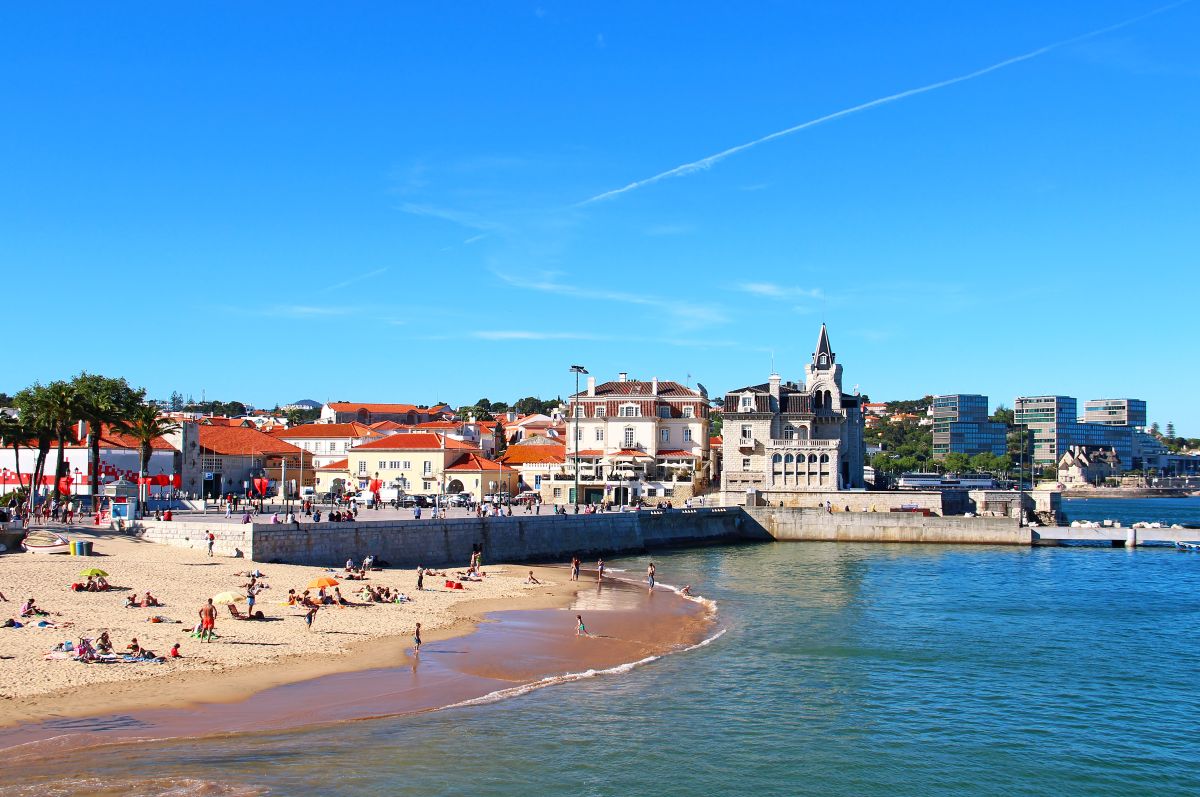 Average temperature: 18°C / 10°C
Lisbon is one of my favourite European cities, so it's no surprise that I think it's one of the best places to visit in March.
Why? The city shakes off the chill of winter and comes alive, but you'll still get to enjoy Lisbon without the hordes of tourists.
This means you can snap away at the colourful buildings and impressive monuments without elbowing your way through crowds. And, you'll hardly need to wait to dine at a number of popular spots throughout the city.
Better yet, hotel rates are cheaper – and so are tour prices. A win-win in my books.
The Maldives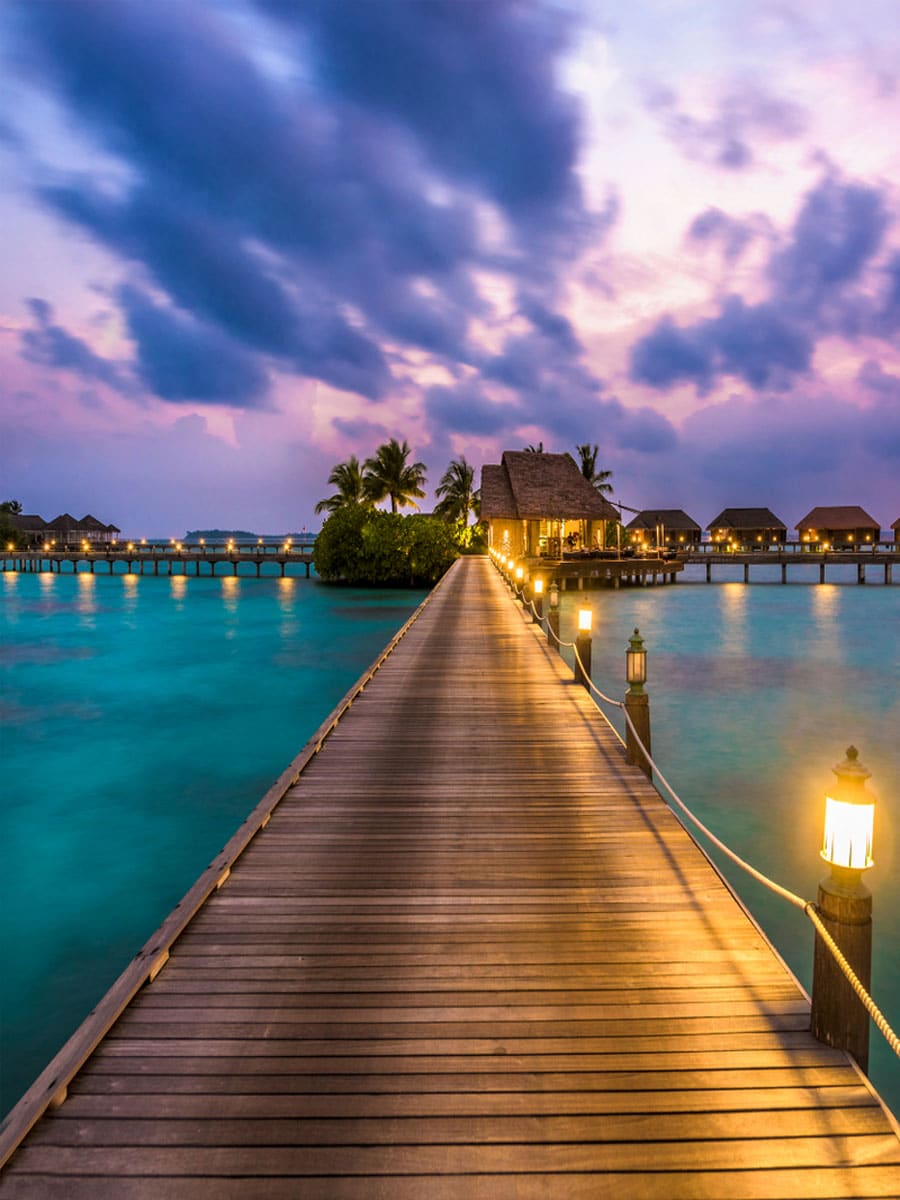 Average temperature: 32°C / 28°C
If you're in need of some sun, you should head to The Maldives in March. It's the ultimate springtime destination.
The weather is sunny and hot (sun cream and a hat are both very much needed), while rain showers are minimal. Prices are also reasonable during March, which can help you cut the costs on a bucket-list-worthy trip.
Wondering what to do in The Maldives in March? Where do I start? You can scuba dive, snorkel, hike and more – but my fave thing to do is to take a dolphin-watching cruise.
Vientiane, Laos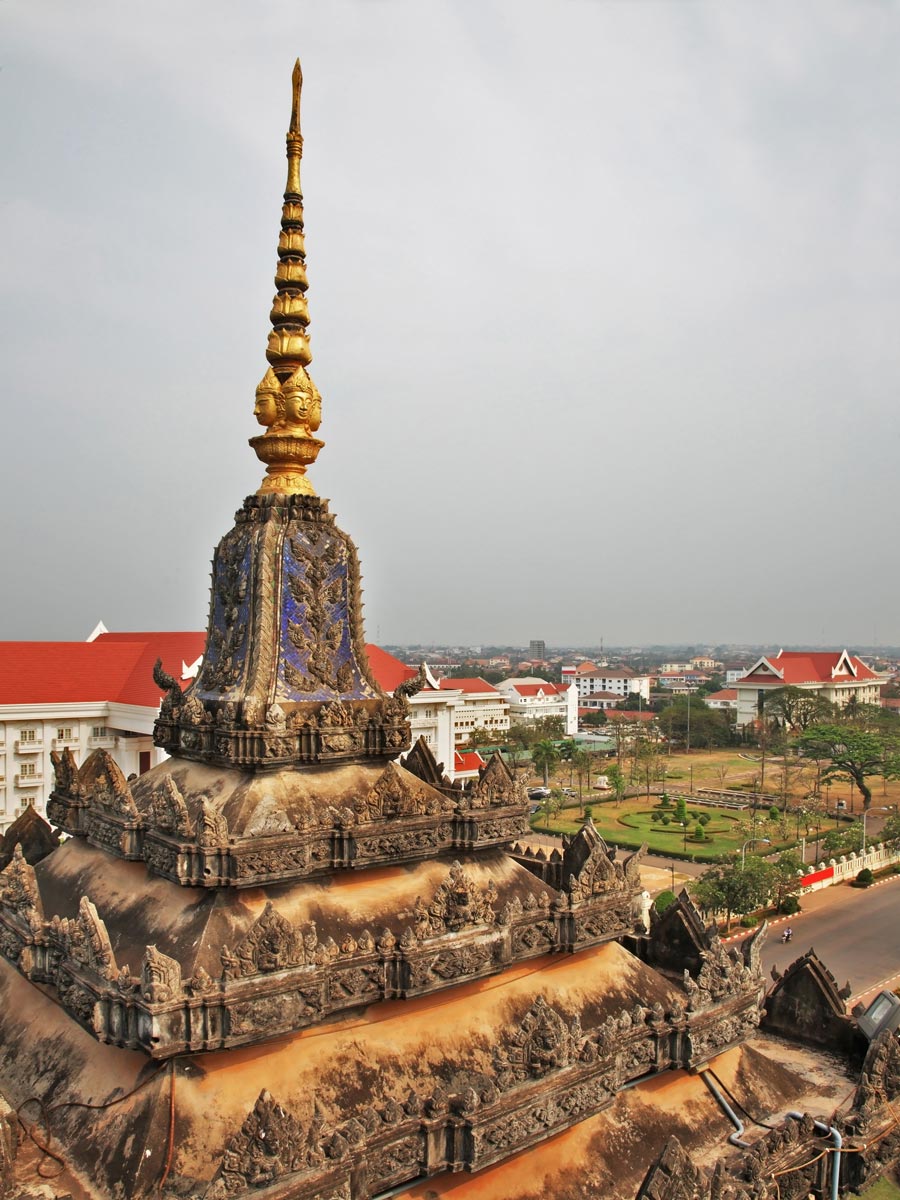 Average temperature: 33°C / 22°C
Let me preface this by saying that you should definitely visit Vientiane, Laos, in the first half of March before the scorching weather comes into full effect.
March sits right in the shoulder season, which means that accommodation and flights are usually pretty cheap across the entire country – but even more so in the south.
The country is filled with history, and nowhere is this more clear than in Vientiane with its abundance of temples and religious sites. Of these, you definitely need to visit Pha That Luang and Wat Si Saket.
Better yet, the food markets in Vientiane will be busy but not ridiculously overcrowded, so you can chow down without having to worry about huge crowds cramping your style.
Where to Go in March: Practical Tips
March is the start of the shoulder season for many countries in both the Northern and Southern Hemispheres which means less crowds and cheaper prices.
Some of the major festivals in March that I've mentioned above do mean that accommodation prices and crowds might temporarily rise during those times. Book in advance.
Depending on where you're based, flight prices will differ so you should compare flights using Skyscanner, Google Flights or Hopper and set notifications for cheap deals that pop up.
For hotels, I use booking.com to compare prices – it's really the best way to save some cash.
The Best Places to Visit in March: Read Next