If Vietnam isn't at the top of your travel list, it should be. From breathtaking sceneries to can't-get-enough of Vietnamese cuisine, it's a country that you can't help but fall in love with. Here's our pick of the 15 best places to visit in Vietnam to inspire your trip.
By Sophie Carroll and Julianna Barnaby
PS. Heading to Vietnam? Don't miss these awesome travel guides
1. Ha Long Bay
Ha Long Bay is one of Vietnam's famous highlights – those scenic rock formations rising out of the water have launched a million camera clicks and made it one of the best places to visit in Vietnam… and for good reason.
Located in the north of the country, Ha Long Bay has become a main attraction in Vietnam for tourists thanks to the remarkable 1,969 limestone islands jutting upwards towards the skyline.
Let's face it, Halong Bay wasn't voted one of the 25 best attractions in the world to go kayaking by National Geographic Magazine for nothing. And here are some more fascinating things you didn't know about Vietnam
How to Visit Halong Bay
You can go for the day, but you'll have much more time to appreciate the scenery if you book onto a Halong Bay cruise tour Want that extra-special experience? Book a two-day tour, which includes a night of sleeping within the bay.
Our insider tip is to explore the bay by kayak – it allows you to get a close-up look at the islands as you paddle between them. You can even peek into Ha Long's numerous caves as you paddle past.
If that all sounds a little too tame, why not try "adventure kayaking", where guides take you through the water tunnel caves.
If you want to visit Ha Long Bay but avoid the water you can also book onto seaplane excursions. Yes, they're a lot more expensive but trust us, the view from above the bay is worth it.
---
Looking for more travel inspiration? Check out these three Southeast Asia travel itineraries for the ultimate adventures.
---
2. The War Remnants Museum (and Ho Chi Minh City Generally)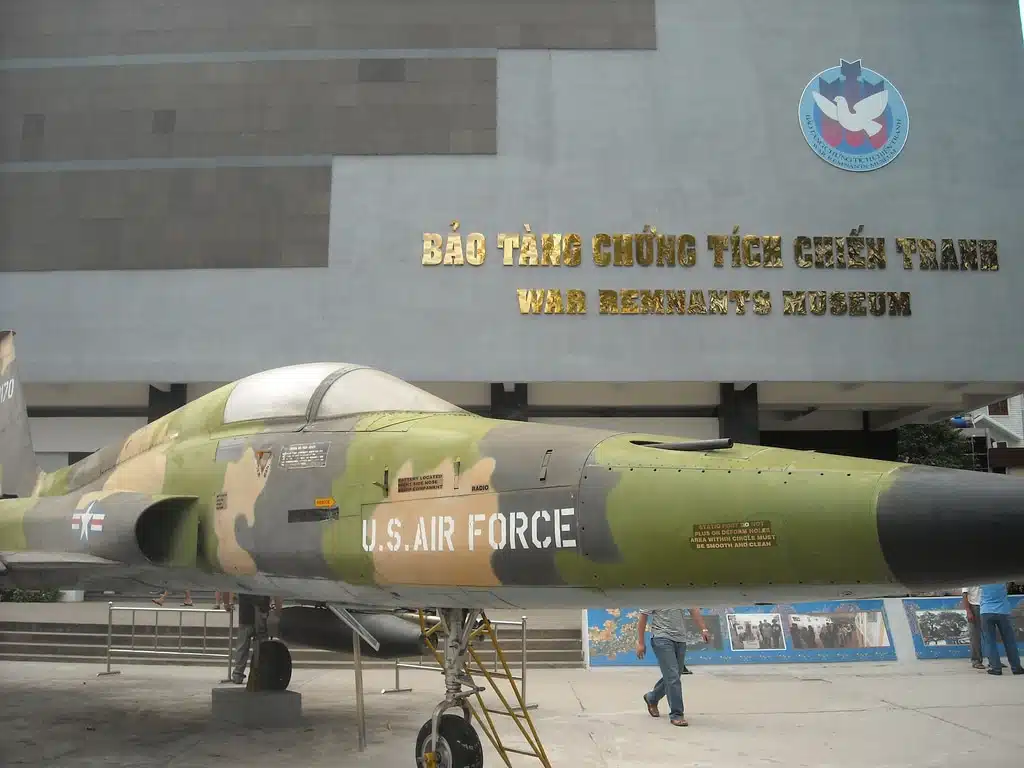 One for the history buffs, the War Remnants Museum in Ho Chi Minh City was opened shortly after the end of the Vietnam War under the original name the Museum of American War Crimes until 1993. The museum has received a substantial amount of criticism throughout the years, but still continues to be one of the main attractions in Vietnam. Expect to see Vietnamese wartime propaganda along with retired military vehicles.
3. The Cu Chi Tunnels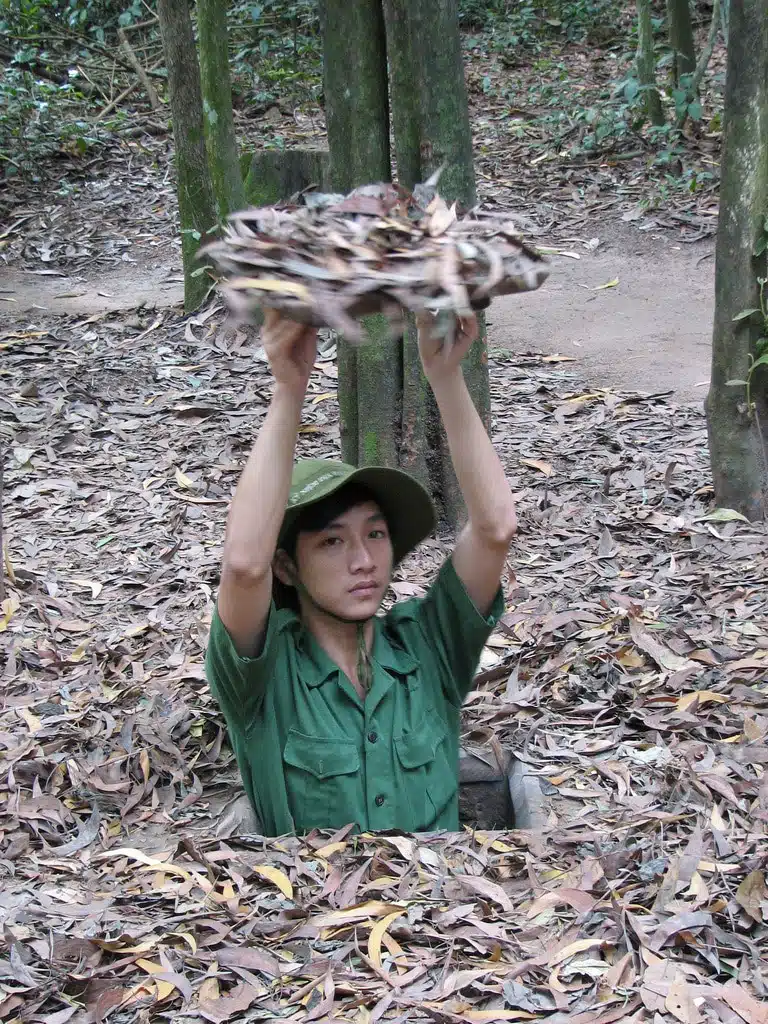 Step back in time with the Cu Chi Tunnels in Ho Chi Minh City as you make your way into the underground tunnels used by the Vietnamese during the Vietnam War. The tunnel system spans over 200km and has become one of the most fascinating places to visit in Vietnam. It's impossible to understand the full scale of the tunnels until you go down and explore them for yourself.
4. The Hải Vân Pass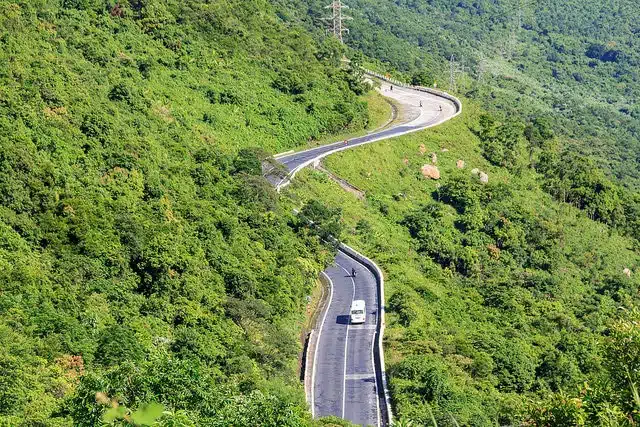 Crossing the road in Vietnam can sometimes feel like a hair-raising task, but the Hải Vân Pass, which links Hué with Hội An, takes things to another level and a favourite activity for backpackers in Vietnam.
Thrill seekers should rent a motorbike to tackle the road, which is known by the nickname of the "Ocean cloud pass", a good indicator of its big draw. With breathtaking views of the mountains and the coast, driving through the pass is a memorable experience – just don't forget to keep your eyes on the road too.
5. Ho Chi Minh Mausoleum (Plus Pretty Much Everything in Hanoi)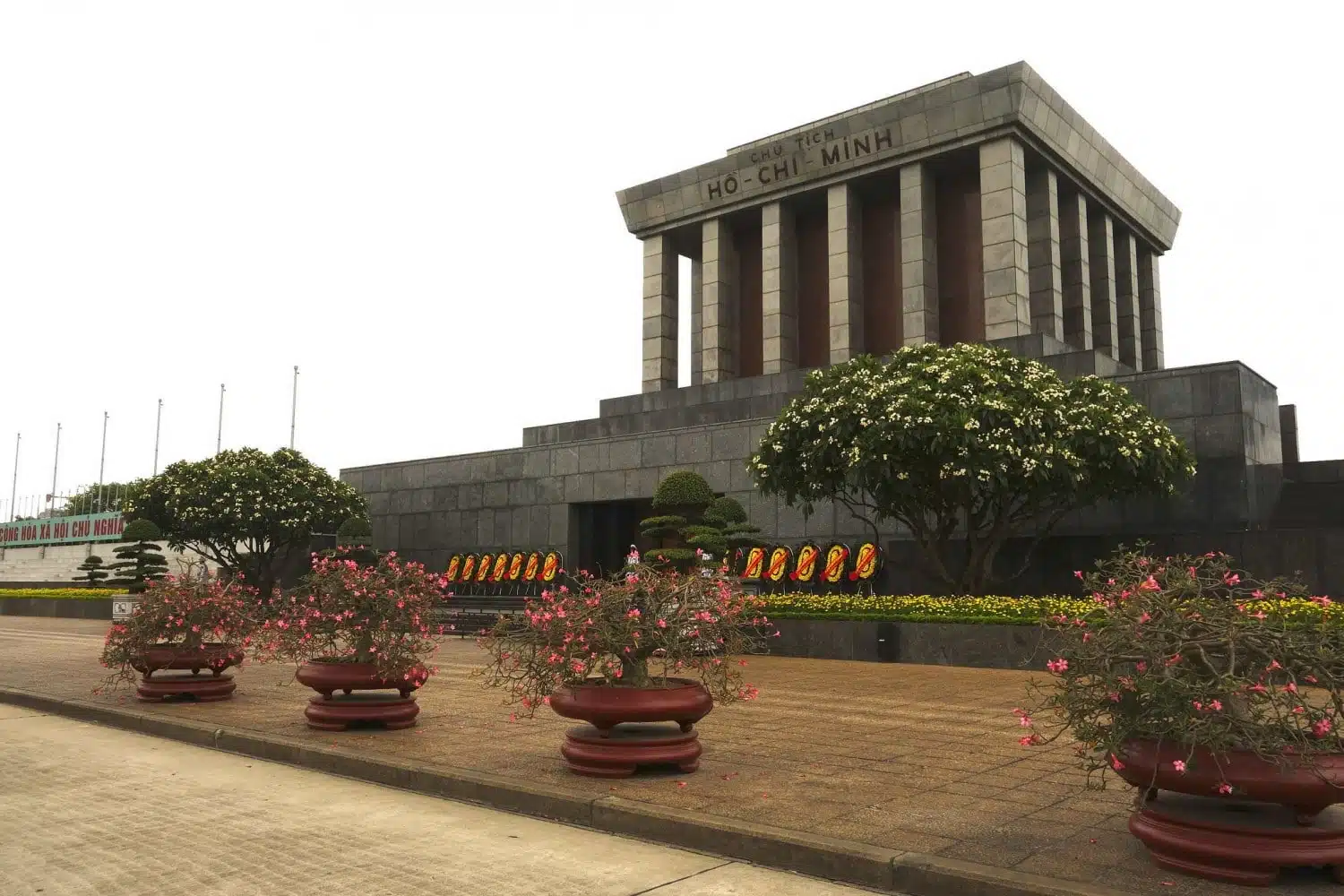 The Ho Chi Minh Mausoleum is one of Vietnam's most historic landmarks. Hard to miss, this famous site is located in Bah Dinh Square and is the final resting place for beloved Vietnamese leader Ho Chi Minh or "Uncle Bo" as he was nicknamed. Visitors can observe Ho Chi Minh's body, which is on display in a glass casing within the mausoleum.
Be warned, as one of Hanoi's top attractions, the Ho Chi Minh Mausoleum sees a huge number of visitors each day, so you're expected to pass through pretty promptly. That said, it's undoubtedly one of our top picks of things to do in Vietnam and definitely one of the best things to do in Hanoi.
6. Sapa

Looking for the perfect picture for Instagram? Look no further. The Sapa countryside is one of the most beautiful places to visit in Vietnam, but is missed by a surprisingly large number of the country's visitors.
Sapa is a 10 hour sleeper train ride from Hanoi, but worth every second. We're pretty sure you'll forget about the journey the moment you step of the train and are surrounded by miles of greenery and terraced rice fields.
Take your time wandering through the fields and watching farmers harvesting the rice. If you're looking to branch out there are several villages throughout the Sapa countryside that you can visit to see first hand for a glimpse at rural life in Vietnam. Don't forget to pack some warmer clothes – it tends to be chillier here than in Hanoi or Ho Chi Minh.
Northern Vietnam is absolutely beautiful and absolutely worth taking the time to explore. While Sapa is one of the best-known destinations in the region, if you want to explore more, motorcycling the Ha Giang Loop is highly recommended.
7. Hué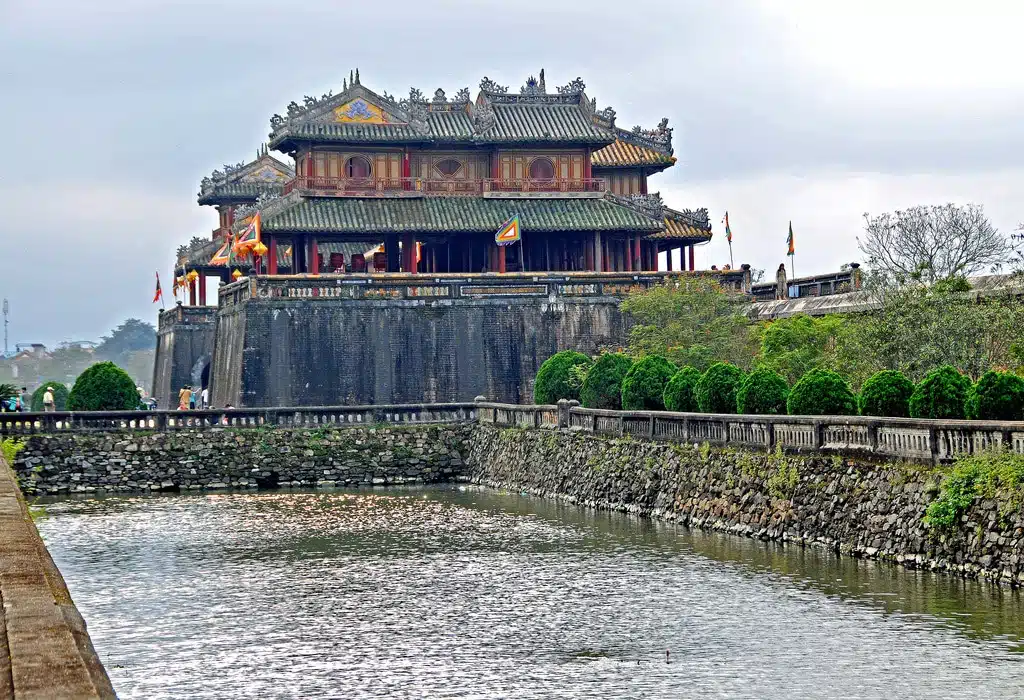 Hué, should be at the top of any visitor's list when it comes to visiting Vietnam. Otherwise known as the Imperial City, Hué was the centre of the Nguyen Dynasty that ruled the country from 1802 to 1945. Spend some time exploring the imperial citadel and visiting the imperial tombs of past emperors.
Our top pick is the Purple Forbidden City where the emperor and his closest confidantes lived and worked. Today, visitors can walk through the remains of the city – it was badly damaged during the war, but is being slowly restored to its former glory.
8. Mỹ Sơn Temple Complex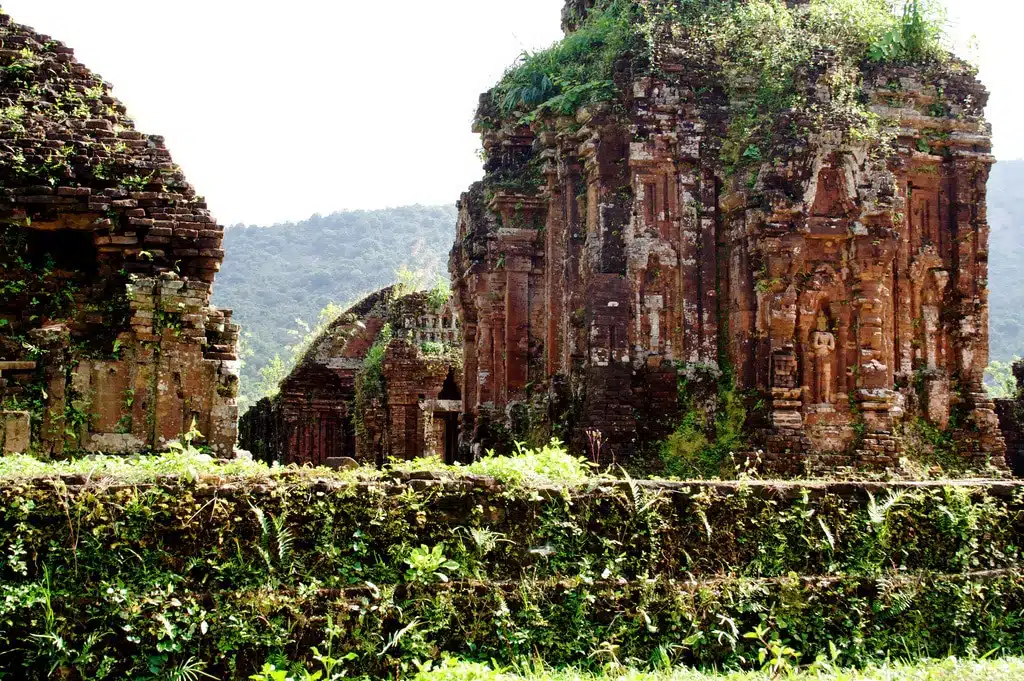 The Champa-era temples at Mỹ Sơn date back to the 4th century. Together, they've been designated as a UNESCO World Heritage Site and are one of the main attractions in Vietnam.
Mỹ Sơn's jungle-covered ruins are the most important Hindu temples left behind by the Champa civilization.
While Angkor Wat in nearby Cambodia receives a lot of attention, relatively few people have heard of the Mỹ Sơn temples, making for a much more peaceful experience as you wend your way between the ancient temples.
---
Travelling in more of Southeast Asia? Here are the ten things you shouldn't miss if you are going to Thailand.
---
9. Mui Ne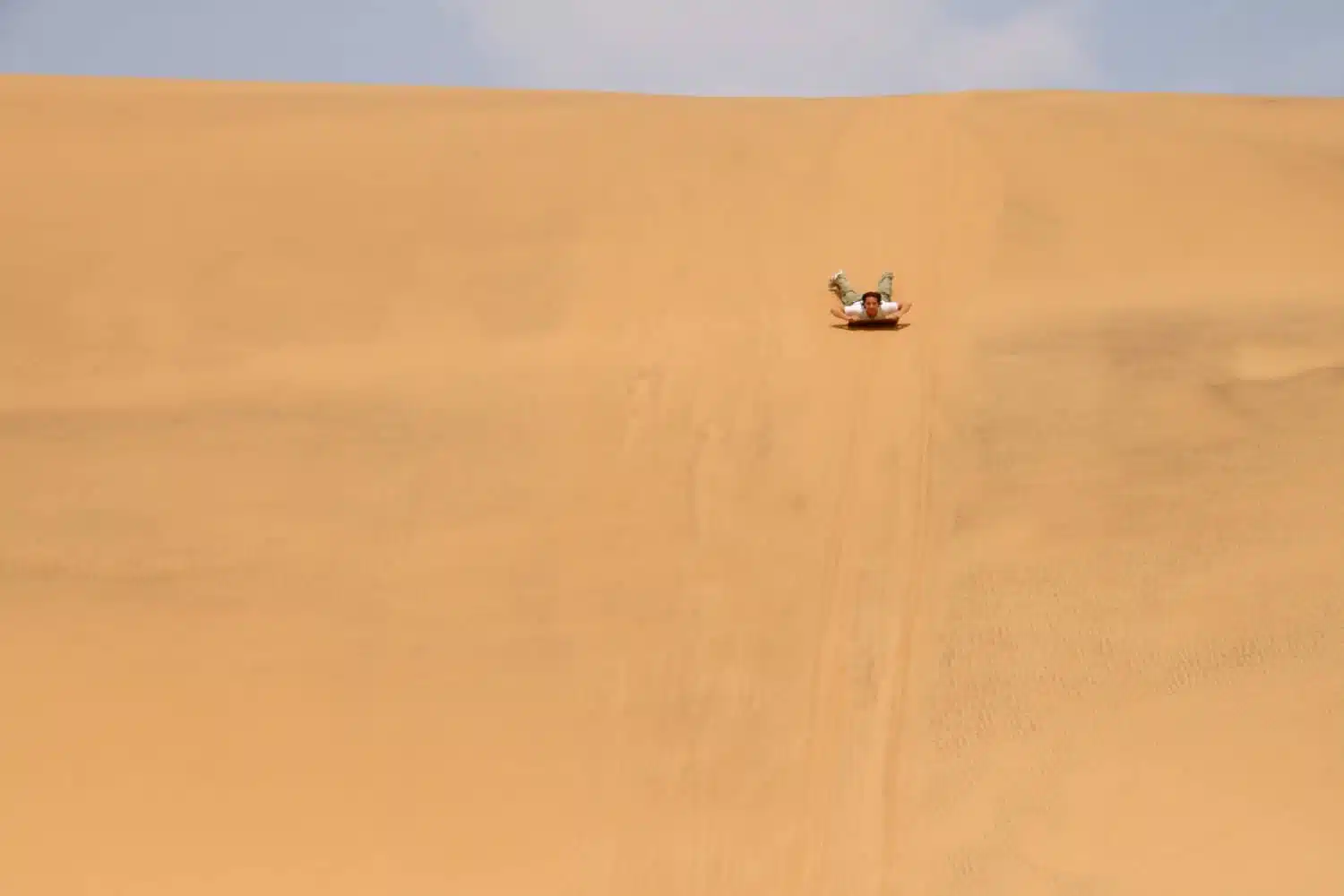 Mui Ne is a small town on the South China Sea coast and a haven for outdoor activities of all kinds. If you're the kind of person that thinks that water sports are old news, here's something a little different. Sandboarding.
Mui Ne's huge red and white sand dunes are perfect to try your hand at sandboarding on. If are planning to go sandboarding at Mui Ne, we'd recommend going at sunrise when the sun is less intense and the sand isn't too hot.
Sandboarding not really your thing? There's always the option of hiring a quad bike and riding it through the dunes. Alternatively, the picture perfect Vietnamese beaches in and around town are perfect for a spot of sunbathing.
10. Phong Nha-Ke Bang National Park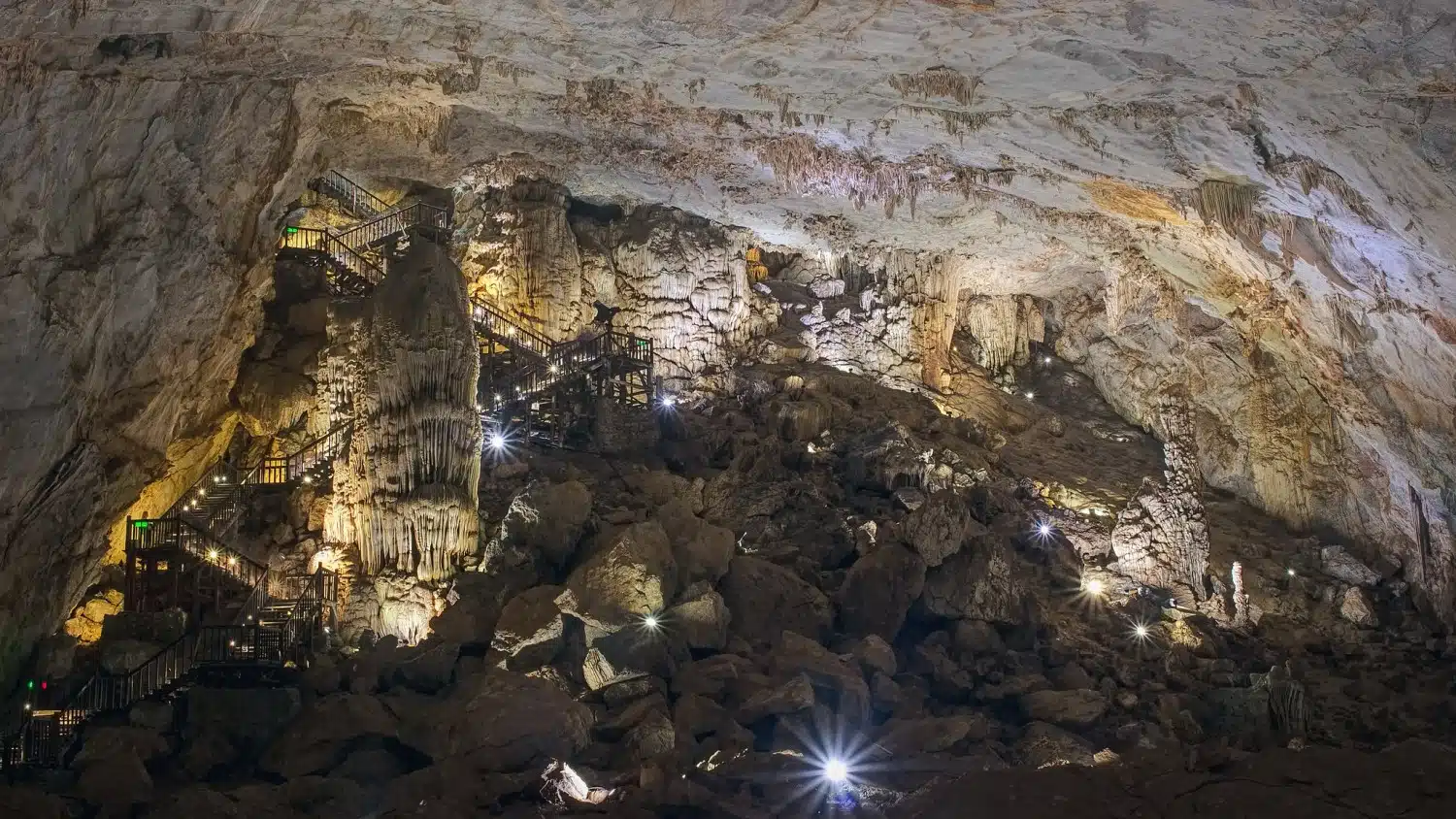 Vietnam is known for having some of the most magnificent caves in the world, so it's no wonder that caving is a popular activity.
Phong Nha-Ke Bang National Park along the north central coast is known for its breathtaking caves. Of all of these, Paradise Cave is probably the most famous, thanks to the fact that it extends a whopping 31km underground. Many of the caves are linked by a subterranean river, so you can swim between them – don't forget your cossie.
---
Looking to make your money go further? Here's why we named Vietnam as one of the best destinations for affordable backpacking trips.
---
11. Thac Bac Waterfall (Silver Waterfall)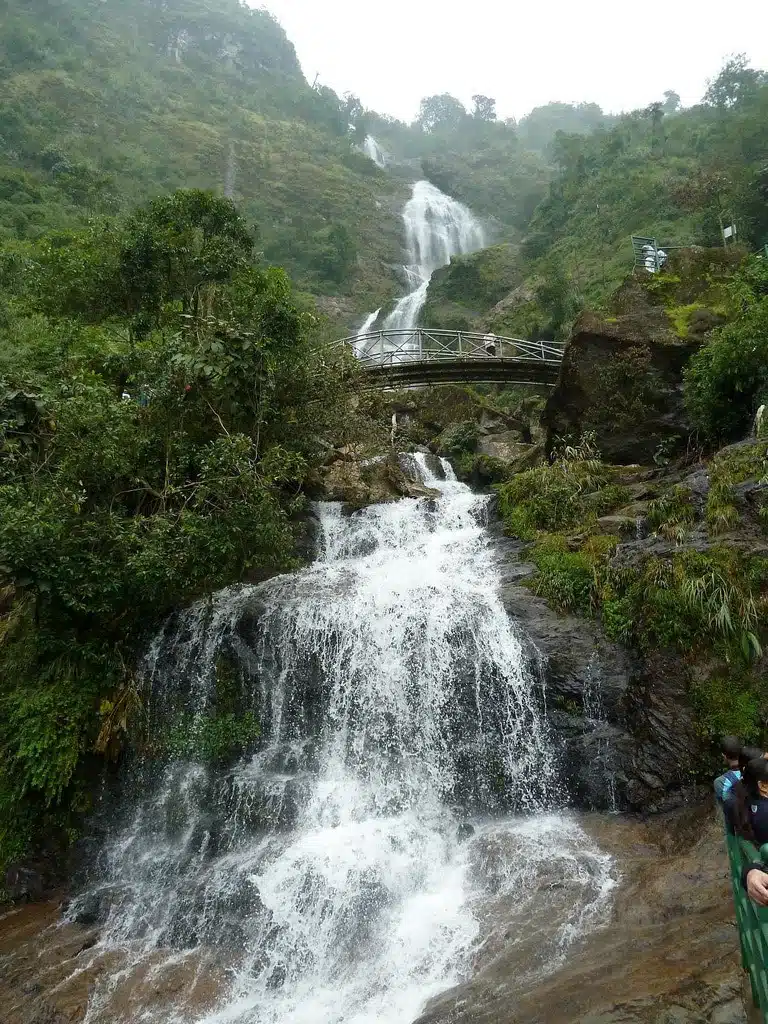 The Thac Bac waterfall (also known as the Silver Falls) is located just outside the centre of Thac Bac a town about 15km from Sapa and is one of the country's best waterfalls. Tucked in the midst of the surrounding mountains, you'll need to hike up a relatively strenuous path to get to the best views but there's no denying that it's worth the effort.
Dalat is also well-known for its waterfalls. Read more about waterfalls in Dalat.
12. Statue of Christ in Vung Tau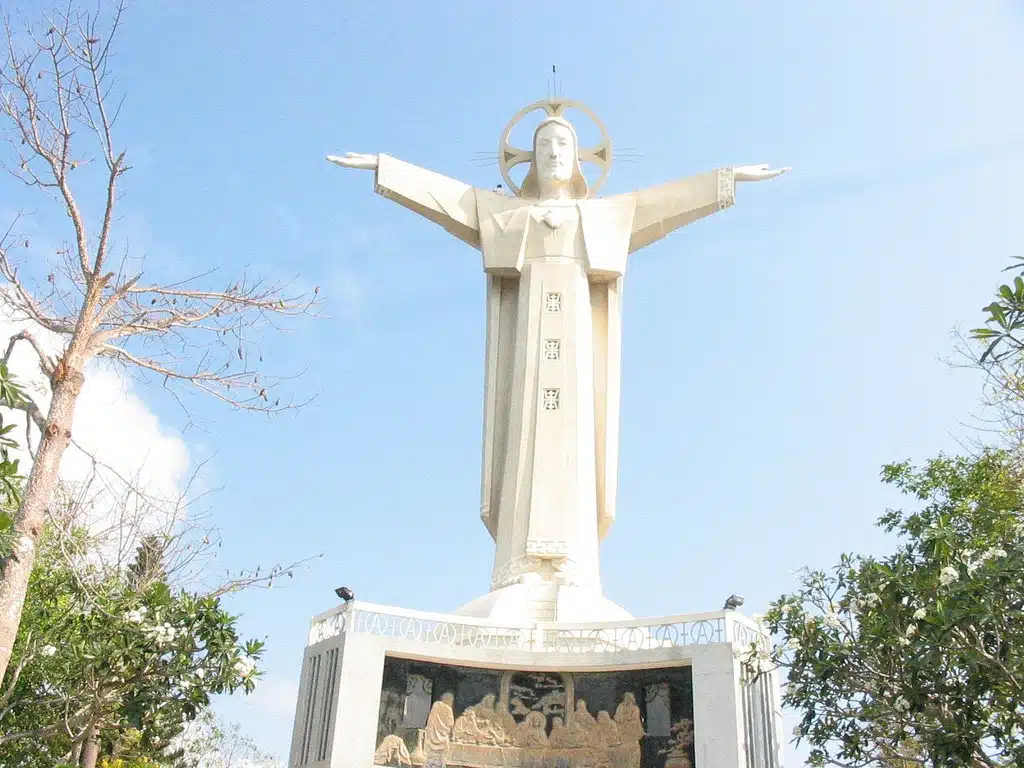 Climb the 1,000 steps to the Statue of Christ in Vung Tau. Your legs might feel like they're going to fall off by the time you get to the top but the views (both of the statue itself and the surrounding area and coastline spread beneath you) are pretty spectacular – hence our choice for one of the best places to visit in Vietnam.
Vung Tau's Statue of Christ is not quite Rio's Christ the Redeemer but make the effort and you'll be rewarded with zero crowds and stunning views.
13. Learn to Cook the Local Cuisine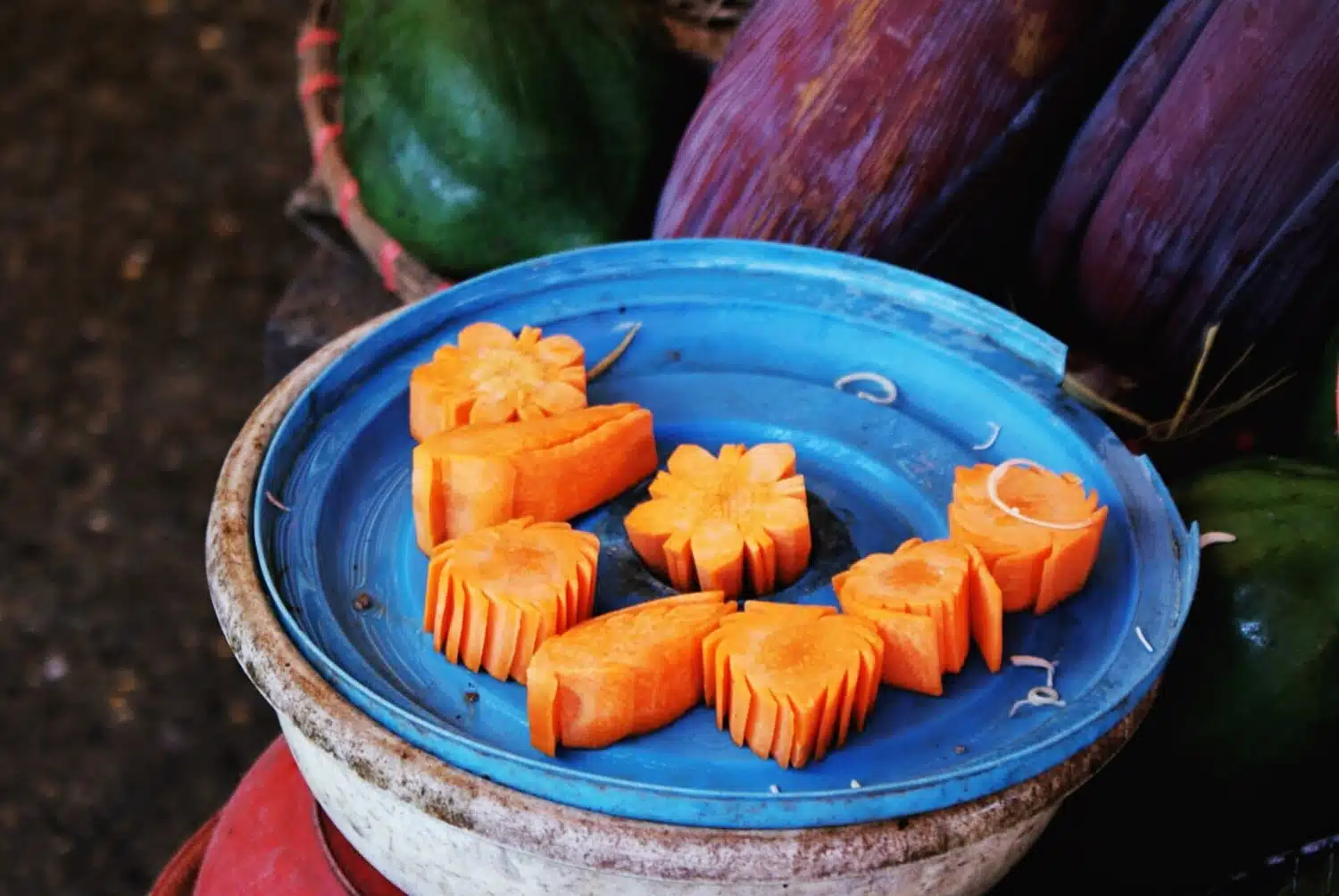 Go to any Vietnamese market and you'll start to understand just why Vietnamese food is so very, very tasty. Eating Vietnamese food is one of the best things to do in Vietnam – but you can go one better and learn to cook a local dish!
Pho and fresh spring rolls might well be the country's best known dishes, so why not start with those? Take your pick from Vietnamese cooking classes in Hanoi, or, for something a little different, try this one in Hoi An, which also includes a scenic riverboat tour.
Almost all of the cooking classes include a trip to a local market where you shop for and learn about the ingredients that you will be cooking with – handy knowledge that helps you whip up your own tasty dishes when you do finally return home (yeah, we know you won't want to but it's bound to happen eventually).
---
Read about our first hand experience taking a Vietnamese cooking class here.
---
14. Phú Quốc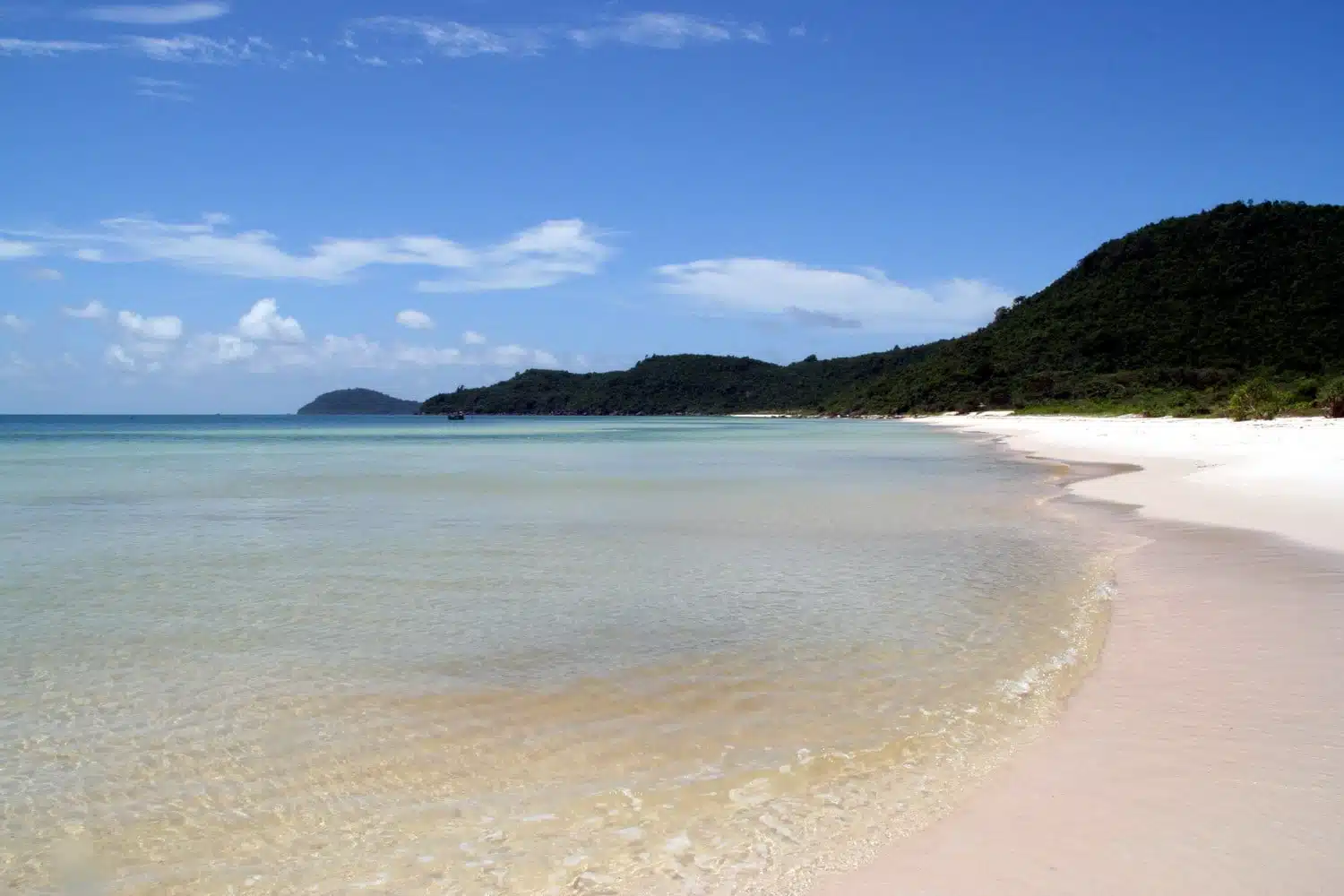 Phú Quốc has exploded onto the scene as one of the best places to visit in Vietnam during recent years thanks to its reputation as having the best beaches in the country. Beach lovers often flock to Thailand for their time in the sun but picturesque beaches such as Long Beach and Star Beach have put Phú Quốc firmly on the South East Asia beach lover's must visit map.
15. Hoi An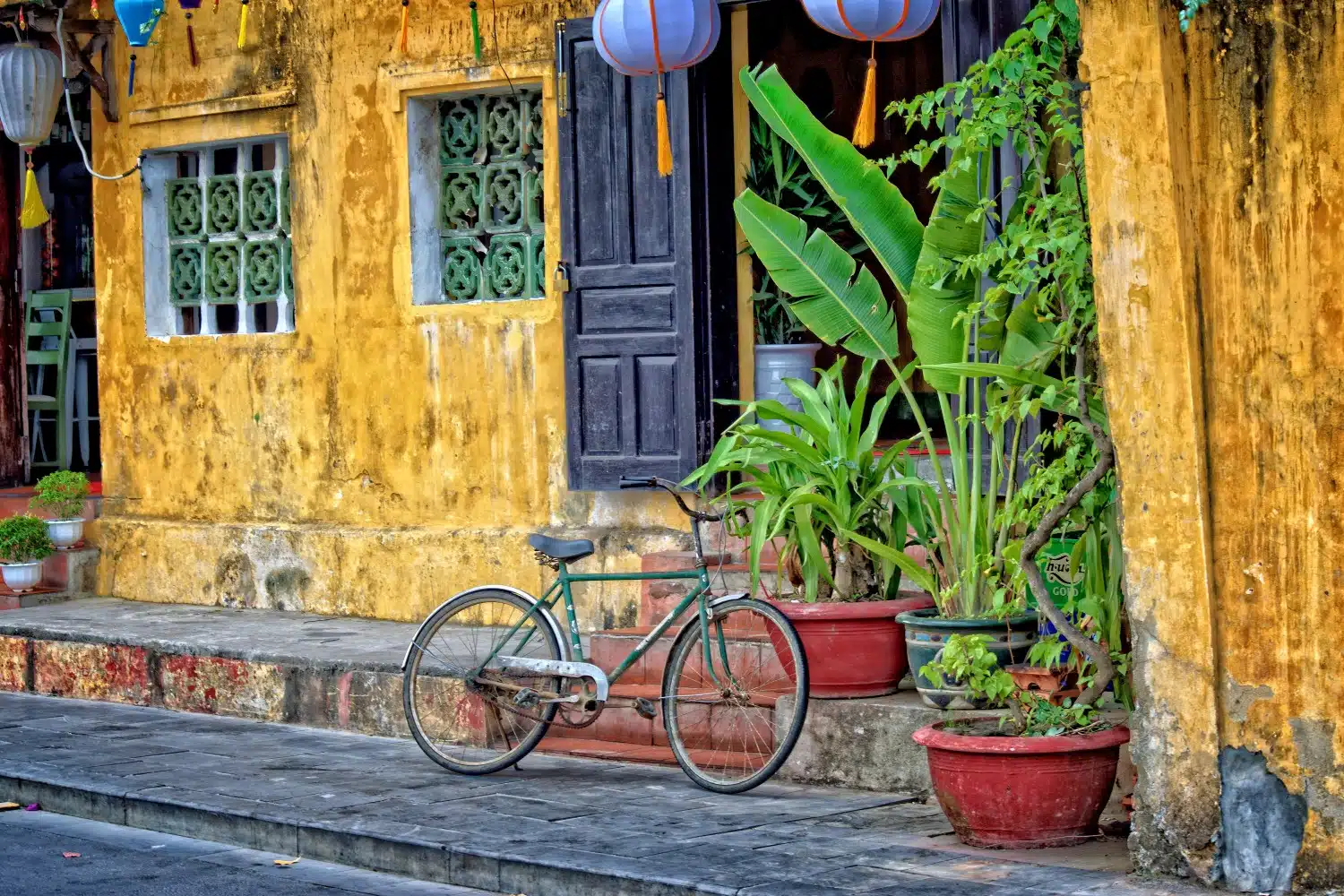 Hoi an is our personal favourite when it comes to Vietnamese towns. This charming town has a beautiful old quarter that's made for wandering around in, stopping off for a casual coffee or two along the way. Hoi An is the traditional base for some of the best tailors in the country, so if you're looking to get some custom-made items, bring an empty suitcase.
And there we are, the best places to visit in Vietnam. Which is your favourite? Drop me a message in the comments below.
Looking for somewhere to stay? Here are the best hostels in Vietnam.
Love this? Save and share on Pinterest.