Discover the best holiday destinations in February with this insider's guide.
February can be something of a bleak affair. In many parts of the world, February equates to cold temperatures and gloomy days – you know what I mean. However, play your cards right and February can be a great time to get away.
Are you looking for some travel inspiration for February? Looking to escape the cold or explore a new destination? I've got you covered.
I'm going to share my picks for the best places to travel in February. From tropical beaches to snow-capped mountains, there's always somewhere new to discover.
So what are you waiting for? Start planning your next adventure!
Best Holiday Destinations in February
Cape Town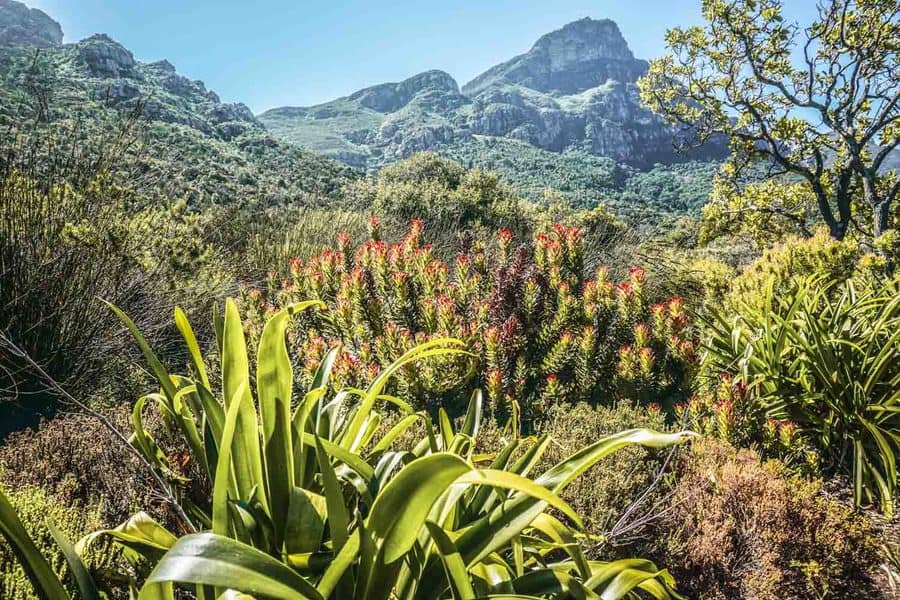 It's no secret how much I love Cape Town. A city bursting with culture, natural attractions – not to mention gorgeous beaches is, IMHO, always going to be a winner.
It's an ideal destination in February because the weather is warm and dry—making it perfect for exploring outdoors! The best way to see this city is by taking one of the many walking tours available, which will take you past some of Cape Town's most famous landmarks.
Some of the highlights include Table Mountain (which can be climbed or taken by cable car), Robben Island (where Nelson Mandela was imprisoned for 18 years), and the Victoria & Alfred Waterfront (a bustling marketplace with great views of the harbour).
If you have a little more time, why not use Cape Town as the jumping-off point for a road trip along South Africa's Garden Route – a thrilling drive through some of the country's most dramatic scenery. 
How to Get There: Fly direct with British Airways, Lufthansa, American Airlines or several other carriers to Cape Town International Airport. Check flights on Skyscanner.
Read Next: Time to Discover – Cape Town
Tobago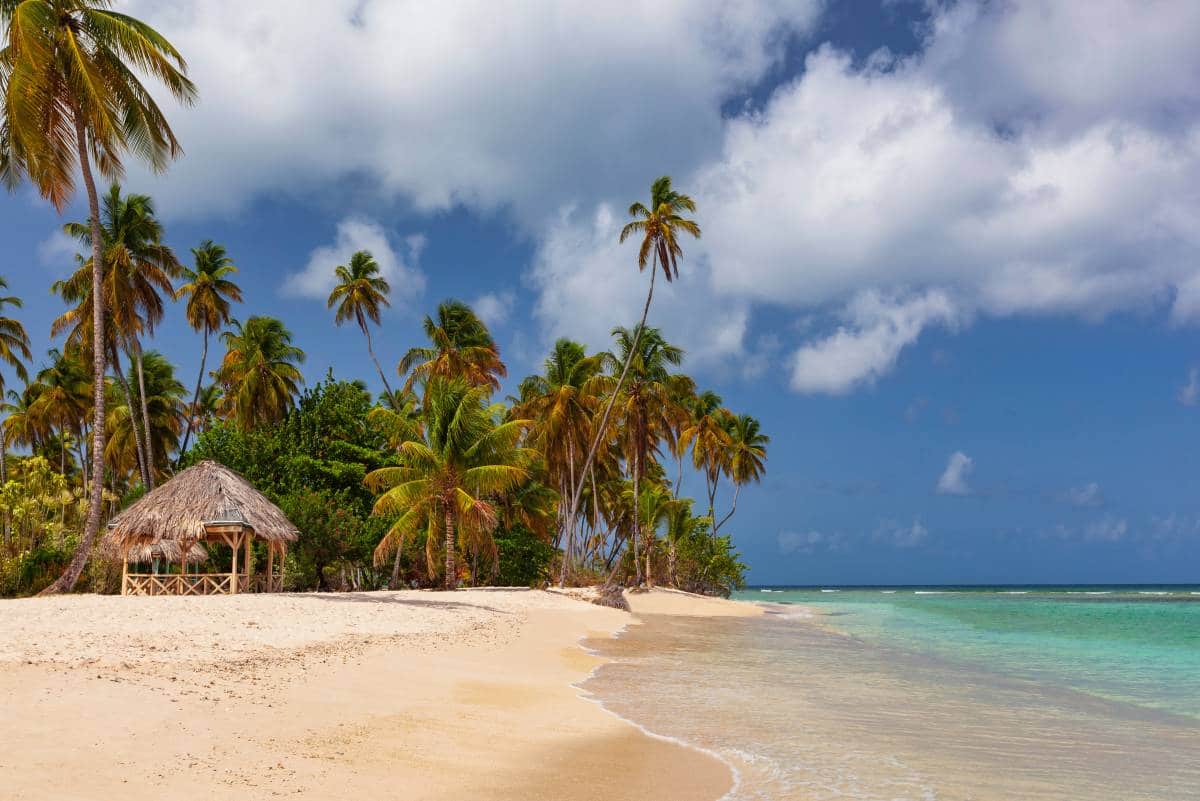 If you're looking for a hot destination in February with a side of tropical paradise, Tobago is the place to be.
This small island nation is located in the Caribbean Sea and is known for its white-sand beaches, crystal-clear waters and lush rainforest. In fact, Tobago was voted "the most beautiful island in the world" by readers of Condé Nast Traveler magazine in 2016.
The most popular beaches in Tobago are Pigeon Point, Buccoo Reef, Englishman's Bay and Store Bay. Best-known for its white sand and calm waters, Pigeon Point Beach is the perfect place to relax on your holiday.
Tobago is also home to some of the best diving spots, so be sure to check out Buccoo Reef and Speyside if you're a fan of underwater adventures!
You can even book a boat trip through Pigeon Point Heritage Park on your way back from exploring these sites—they offer a variety of different tours, including swimming with dolphins and whale watching.
How to Get There: British Airways, Condor Airlines, Virgin Atlantic and Caribbean Airlines fly direct to A.N.R Robinson International Airport. Check flights on Skyscanner.
Finnish Lapland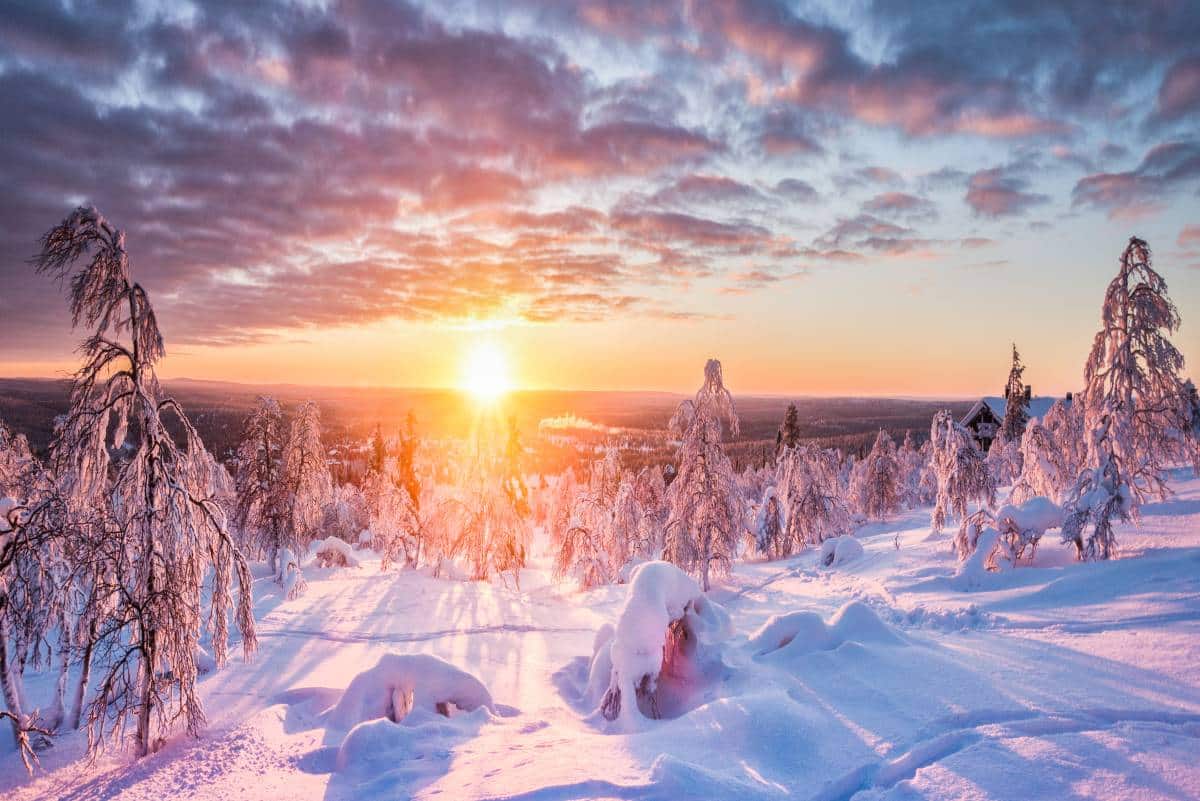 Of course, when I'm talking about where to travel in February, it's not all about the hot destinations.
There are so many places for you to travel to where you can really go all out on a winter wonderland holiday. Finnish Lapland is one such place.
Famous for its scenery and Northern Lights, Finnish Lapland offers a different perspective of February for those looking for a winter adventure. Whether you're looking to spend time indoors or outside—skiing, snowmobiling, ice fishing, cross country skiing or hunting—Finnish Lapland offers a variety of activities to make even a winter month feel festive.
You can't talk about Finnish Lapland without talking about the Northern Lights. I've been totally obsessed with seeing the lights in Iceland, Lofoten – but I have to be honest, my experience in Rovaniemi in Finnish Lapland may very well have been my favourite yet.
This natural phenomenon, which can be seen in various parts of the world, is a jaw-dropping sight to behold and – if you're lucky enough to see them – will make for a truly memorable experience.
In addition to the Northern Lights, Finnish Lapland is a great destination for those looking to enjoy other winter activities. Get outside, plough your way through the snow – whether that's on a snowmobile, a husky or some good old snowshoes, then settle in for a nice toasty sauna at the end of it.
How to Get There: Fly direct to Rovaniemi with several carriers including Easyjet and Finnair. Finnair also flies to Ivalo from Helsinki. Check flights on Skyscanner.
Venice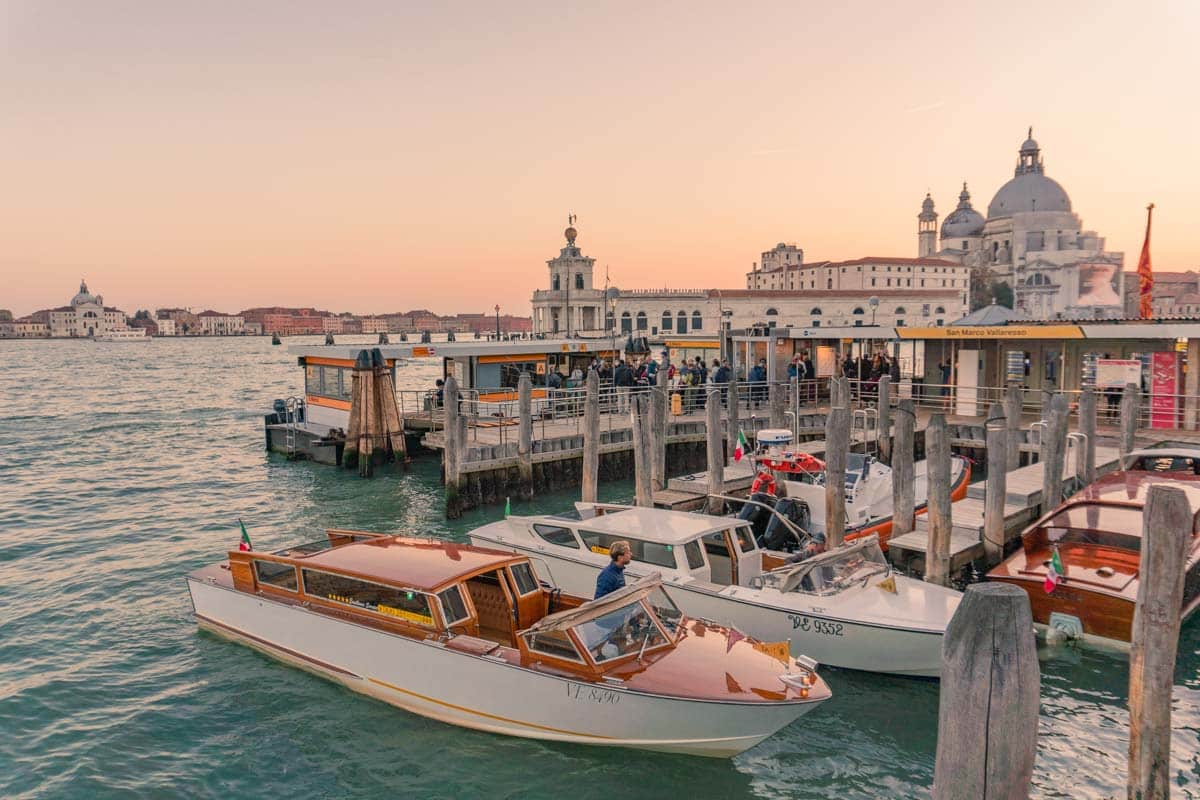 Venice needs no introduction. This Italian city was founded in the fifth century and is known for its canals, bridges and gondolas. In fact, Venice has been called the Most Beautiful City in the World for time immemorial thanks to its undeniable good looks and charming architecture.
Why have I chosen it as one of the best European destinations to travel to in February? Winter might not feel like the most obvious time to visit Venice, but that's exactly why you should go now—you'll beat the (horrific) summer crowds and enjoy a more authentic experience rubbing shoulders with the locals.
Sight-wise, there are so many must-sees in Venice that you won't want to miss. Be sure to check out St. Mark's Square, the Doge's Palace and Bridge of Sighs—these are just a few of our favourite spots in this beautiful city!
Don't forget to hop on a vaporetto to Burano in the Venetian lagoon either – where the brightly-coloured houses offer a distinct contrast to Venice itself.
Venice is also home to some of the best restaurants in Italy, so be sure to check out Osteria Alle Testiere or Ristorante Da Fiore if you're looking for an indulgent meal to savour on your trip.
How to Get There: Fly direct to Marco Polo International Airport (VCE). Check flights on Skyscanner.
Read Next: Unmissable Things to do in Venice
Costa Rica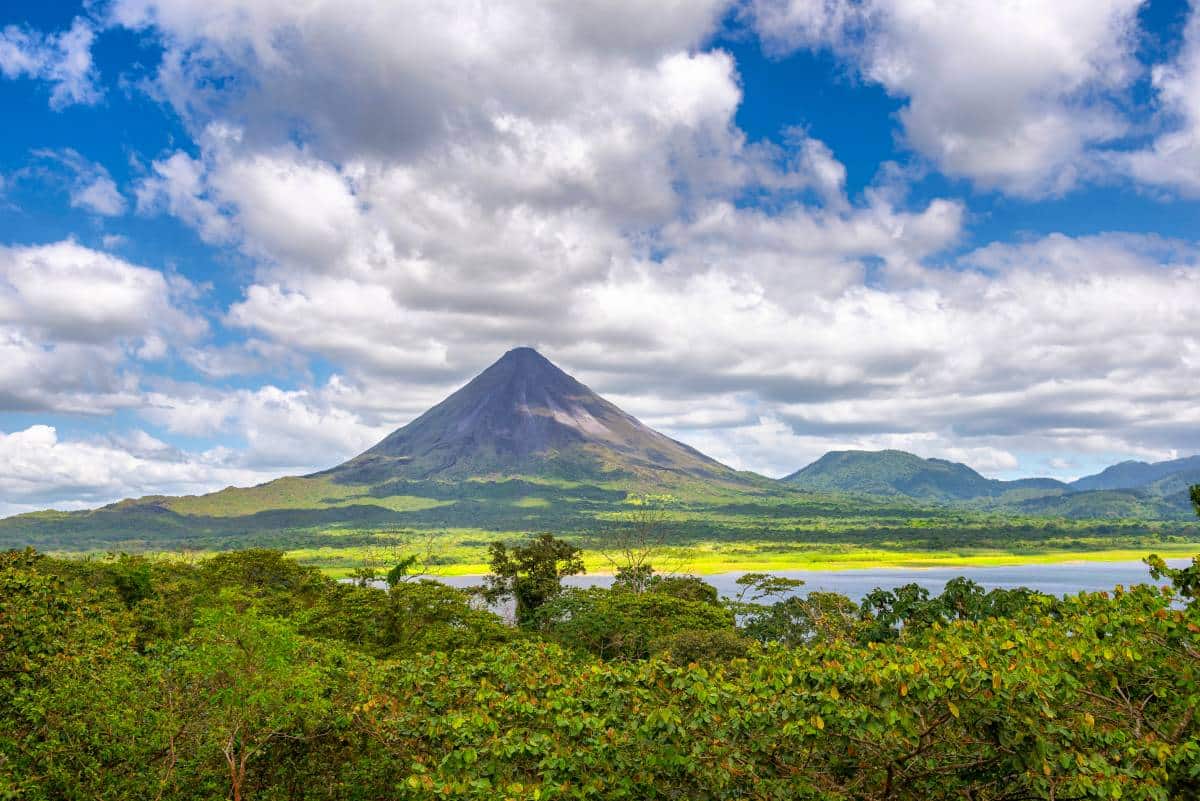 Costa Rica is a country like no other. It's home to volcanoes, rainforests and beaches—all in one! If you're looking for an adventure-filled trip, this is the place for you.
The average temperature ranges from 70 degrees Fahrenheit (21 Celsius) in January up until about 80 degrees Fahrenheit (27 Celsius) in April, so it's perfect for year-round travel – but particularly good in February.
Must-visit spots include Arenal Volcano National Park – where you can see an active volcano – and even bathe in the volcano's geothermal water. Bed down in the nearby town of Arenal.
Another highlight is the Manuel Antonio National Park, a stretch of paradise encompassing diverse habitats from pristine beaches to lush rainforest.
Costa Rica is also home to a variety of different animals, including sloths, monkeys and toucans. You can even go zip lining through the rainforest or river rafting down the Pacuare River if you're looking for an adrenaline rush!
Costa Rica is located on both coasts of Central America, so you'll find beaches with white sand or black volcanic rock depending where you go–but regardless which side you choose to visit first, there's plenty more waiting for your next trip.
How to Get There: Several carriers fly to San Jose (SJO) Juan Santamaria International Airport. Check flights on Skyscanner.
Lanzarote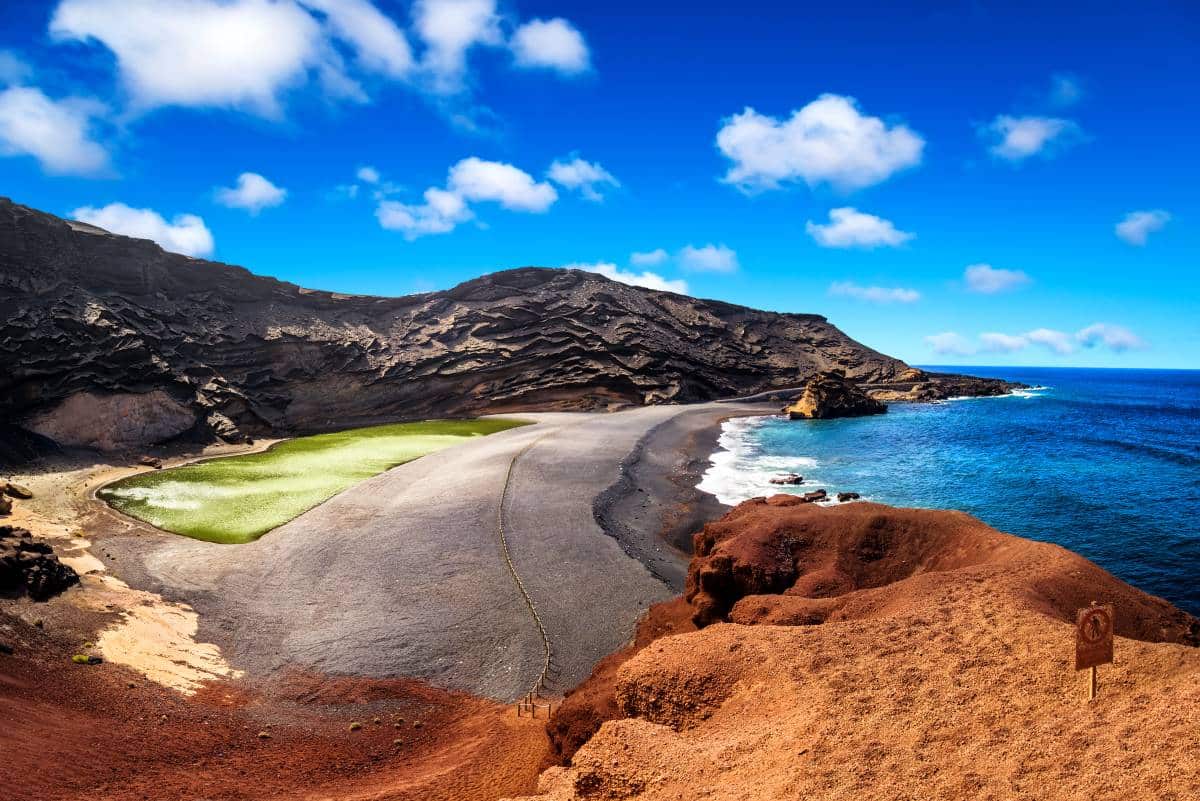 Lanzarote – a small Spanish island off the coast of Africa, is known for its volcanic landscape and year-round sunshine – a winning combination for a cool holiday destination in February.
Must-see spots include Timanfaya National Park, Cuevas del Llano Museum & Volcanoes Interpretation Centre and Rancho Texas Lanzarote Park.
This is a hiker's paradise – Lanzarote's volcanic geology has created some of the most unique landscapes in the world. What better way to explore them than strapping on your boots and setting off for an adventure. One of my favourite hikes takes you through the Malpais de la Corona Nature Reserve – complete with its black lava rock formations and beautiful views of the coast.
If you're looking for a more challenging hike, head to the Timanfaya National Park. Located in the heart of Lanzarote, it is known for its volcanoes and lava fields. It's definitely not for the faint of heart, but if you're looking for an adventure, this is the place to go!
How to Get There: Fly direct to Lanzarote Airport (ACE). Check flights on Skyscanner.
Fez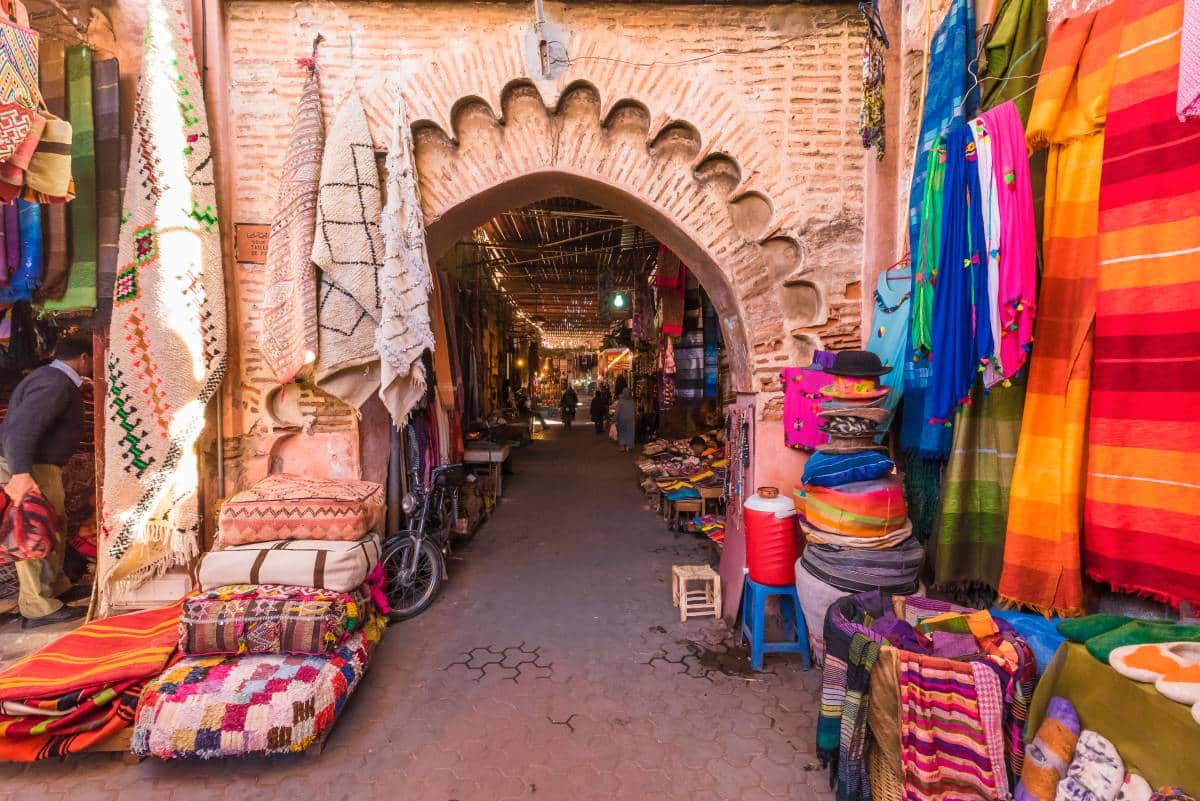 If you're looking for a destination with history, culture and great food, head to Fez. Located in northern Morocco, Fez was founded as one of four ancient imperial cities in the country around A.D 800 by Idris I (founder of the Idrisid dynasty).
Today it's a UNESCO World Heritage Site known for its medieval walled city, which contains the largest medina in North Africa.
A great way to experience Fez is by visiting its many markets, where you can pick up everything from spices and handwoven rugs to pottery and leather goods. In fact, there are so many products on offer that it can be hard not to get lost—which is part of the fun!
Fez is also home to some amazing food, with dishes that range from simple (like a tagine) to more complex (like mechoui). Be sure to try as many as you can while you're in town.
How to Get There: Several carriers including Ryanair and Royal Air Maroc fly to Fes Saiss Airport. Check flights on Skyscanner.
New Orleans
If you're looking for a city with a lively music scene and plenty of culture, New Orleans is the place to be.
This historic city was founded in 1718 by the French and is known for its vibrant architecture, food and music. In fact, New Orleans has been called the "Cultural Capital of the South".
The culinary scene in New Orleans is world-renowned and features everything from Cajun and Creole dishes to soul food and barbecue. Some of the most famous dishes in New Orleans include gumbo, jambalaya, po'boys and beignets (a type of deep-fried doughnut). And don't forget the cocktails.
If you're organised, visit during Mardi Gras — one of the best times to see the city really let loose. The festivities are held annually on Fat Tuesday (the last day before Lent).
If you can't make it for Mardi Gras, don't worry—there's always something happening in New Orleans!
How to Get There: Fly to Louis Armstrong New Orleans International Airport (MSY). Check flights on Skyscanner.
Barcelona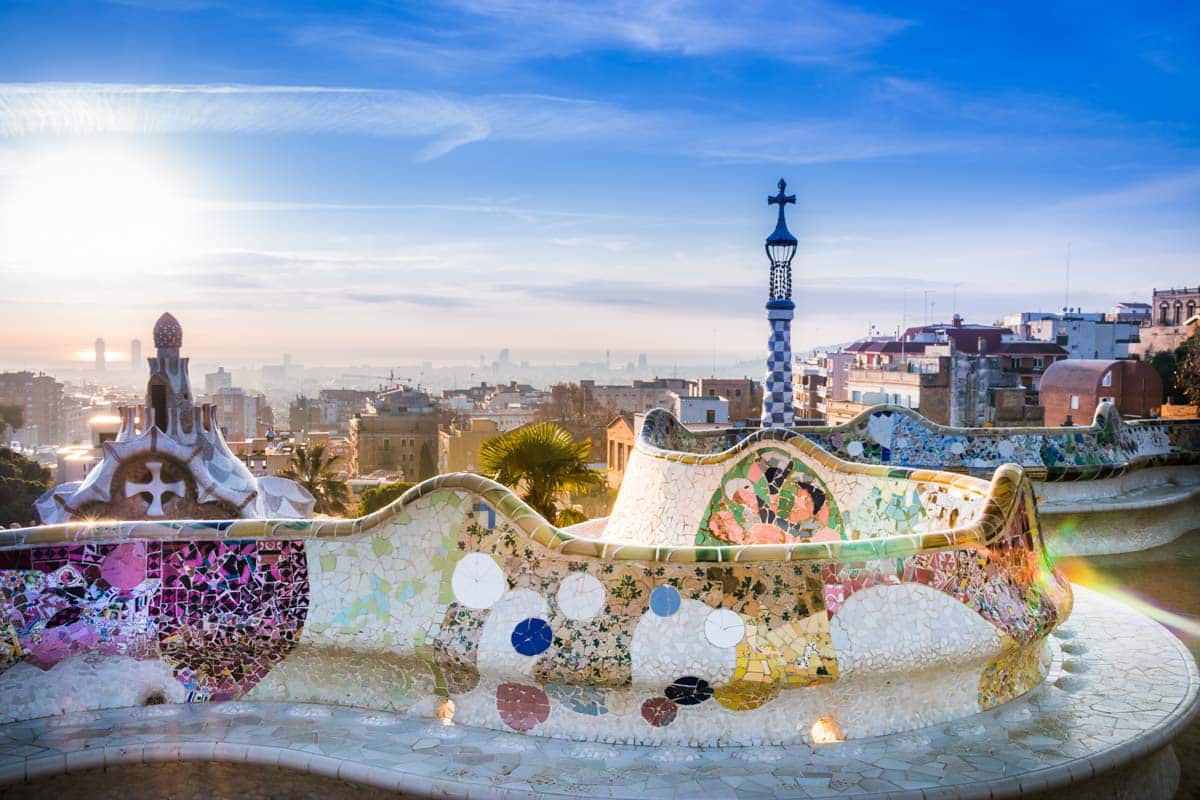 How does exploring a city with stunning architecture, great food and plenty of culture sound? Pretty brilliant right? Say hi to Barcelona.
This exuberant Spanish city is home to some of the most famous landmarks in Europe, including La Sagrada Família (Gaudi's unfinished cathedral), Park Guell and Casa Batllo.
Barcelona is also known for buzzing tapas scene. Feast on these small dishes that can be enjoyed as an appetiser or a light meal. Be sure to try some of the local favourites, like calamares (fried squid) and patatas bravas (potatoes with a spicy tomato sauce).
How to Get There: Fly direct to Barcelona-El Prat Airport (BCN). Check flights on Skyscanner.
Miami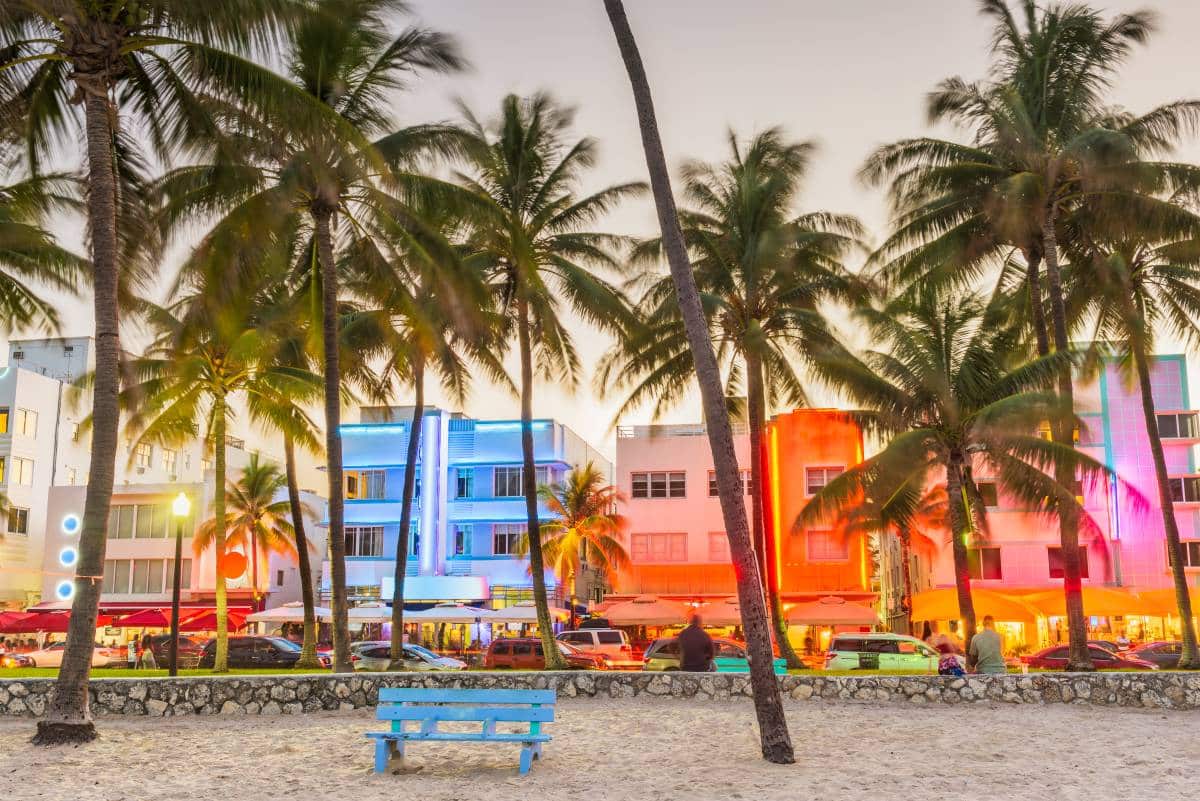 Miami is a city like no other. It has beautiful beaches, art deco buildings and an eclectic nightlife scene that is kinda crazy, all kinds of brilliant.
Sun, sand and an attitude that's uniquely Miami, it's a cool destination that marries the liveliness of a city break with gorgeous beaches where you can work on your tan.
Must-see spots include chic South Beach, the colourful street art at Wynwood Walls and the striking architecture of the Art Deco District.
If you're looking for a relaxing day, head to one of Miami's many beaches. From South Beach to Bal Harbour, there are definitely plenty to choose from!
How to Get There: Fly direct to Miami International Airport (MIA). Check flights on Skyscanner.
Best Places to Travel in February: Practical Tips
Although you might think of February as off-season, it can be peak season in destinations such as Tobago, Cape Town and Lanzarote. Book ahead to ensure availability.
February is a great time to visit busier destinations during their quiet season – although you might not have the warm temperatures of the summer months – you should seize the opportunity to escape the crowds.
Best Holiday Destinations in February: Map
Discover More February Travel Destinations
Love This? Save and Share on Pinterest!