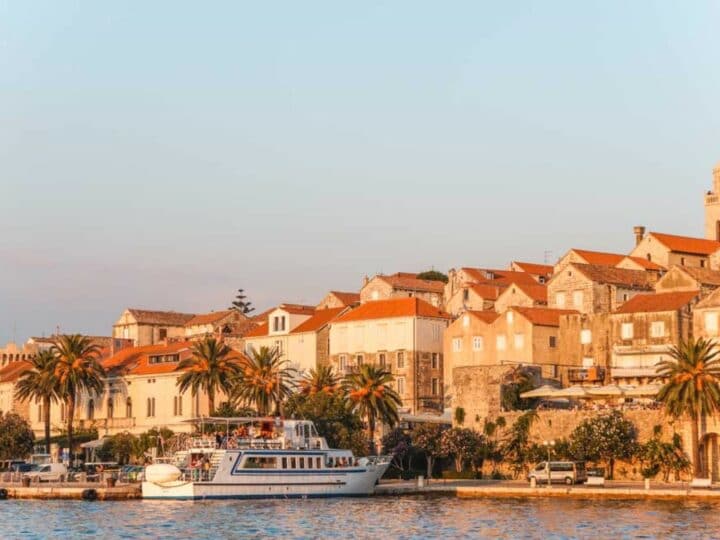 Planning your August vacation and in need of some inspiration? From lesser-known Croatian islands to thrill-seeking adventures in the American midwest, these are the best places to travel to in August.
Ahh, August. It's that time of year when the summer heat in the North settles into gentle warmth, and the South's temperatures are beginning to rise again.
Whichever hemisphere you find yourself in, August is always a pleasant time to travel.
With a world of locations to choose from, picking the best vacation spot in August can be challenging. So, I've chosen some of the best August destinations for every traveller.
What are you waiting for? Dust off those passports and choose a window seat.
Best Places to Travel in August
London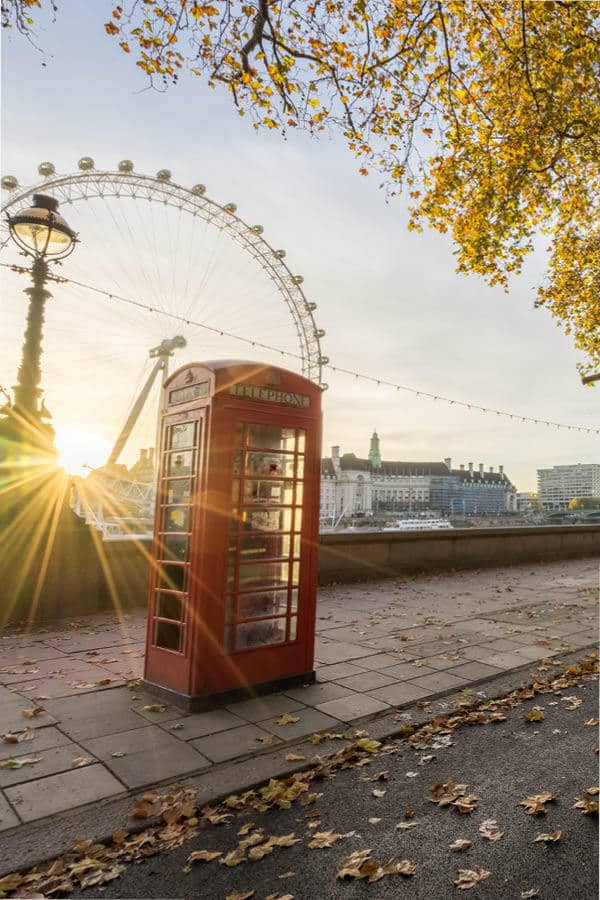 Whilst London is an all-year-round destination, August is the perfect time to visit if you plan on packing your itinerary with day trips around the city. The weather has been a scorcher as of late, so London might be the best place to travel in August.
The city of London is both a historian's delight and an impressive display of modern development.
As a curious explorer and proud Londoner, I can confidently say that you'll never run out of things to do in London – free museums, cool exhibitions, world-famous theatre… I could go on.
For a taste of London's food scene, visit Borough Market. Although it's open all year round, you shouldn't miss the market's summer vibe. And Kappacasein's epic cheese toasties.
Other things to do in London this August include having a picnic in Hyde Park, kayaking through Camden, and taking a tour of London's famous historical sites.
How to Get There: Check flights on Skyscanner.
Where to Stay: St. James' Court, a Taj Hotel
Read Next: 2 Days in London Itinerary
Vallée du Loir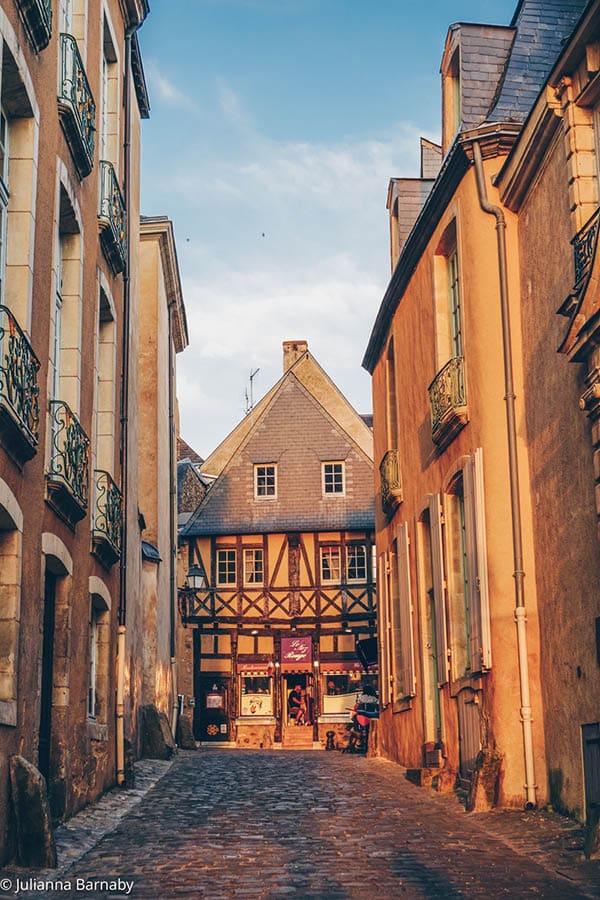 One of France's fairly well-hidden gems, Vallée du Loir, is only two hours away from Paris by train. And, IMHO, miles better.
With quaint streets, ancient castles and rolling hills, Vallée du Loir is undoubtedly one of the best places to go in August. Here you'll find serenity like no other and beautifully classic French architecture.
Wine tasting is a fascinating way to spend your days. But, be sure to go explore more – Sarthe is a great area to start – an idyllic destination where you can spend your days cycling through the sunflower fields and kayaking past castles.
How to Get There: Fly to Paris via Air France or British Airways. Then take the train or a taxi to Loire Valley. Check flights on Skyscanner.
Where to Stay: Logis Hotel de France
Read Next: Time to Discover: Sarthe
Edinburgh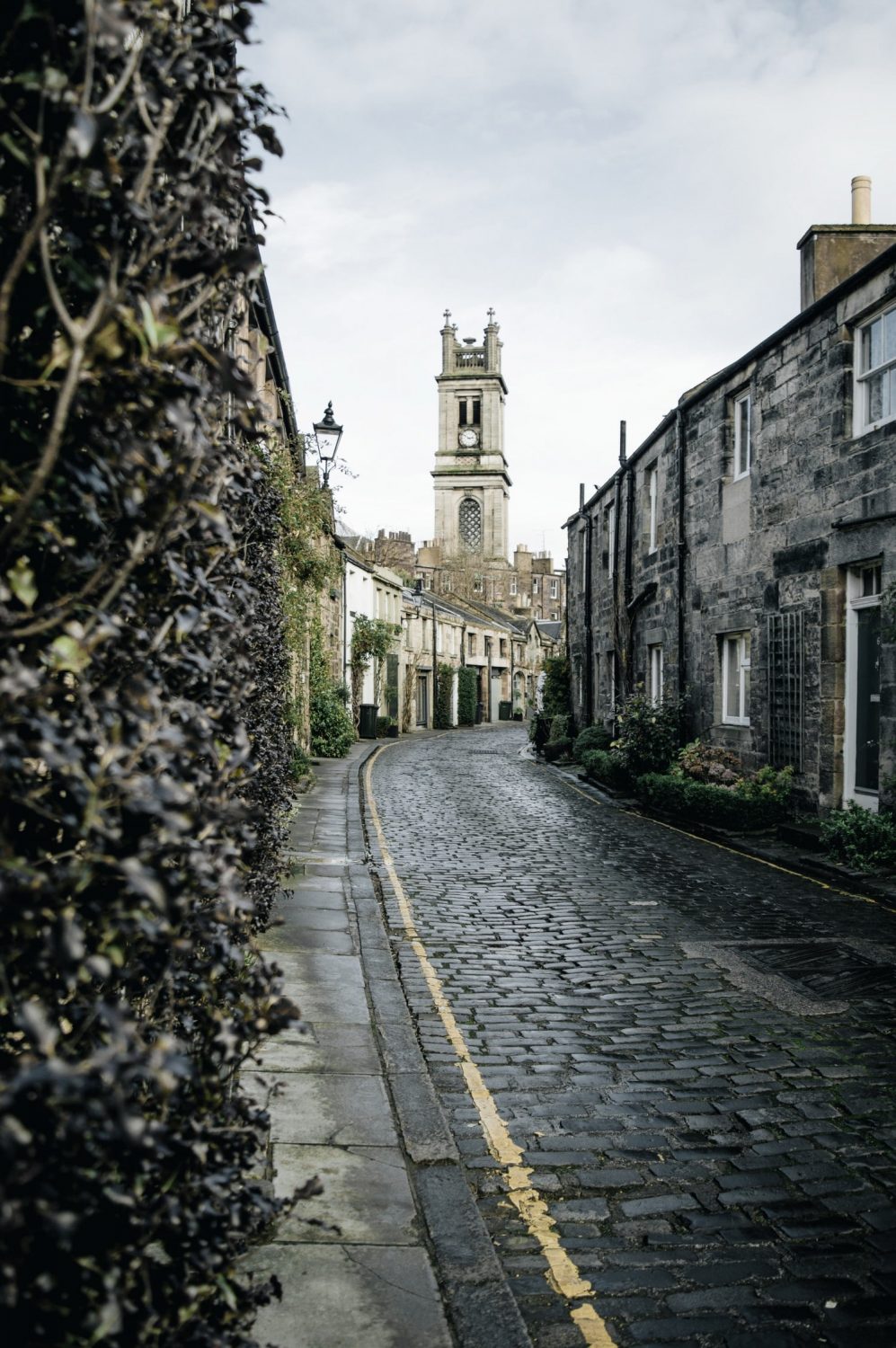 While it's not exactly warm, August is Edinburgh's sunniest month. And, boy, this city shines in the summer.
It's the peak time of the city's tourism, so you'll find a lot of activity in the Scottish capital. If you don't mind the crowds, Edinburgh is one of the best places to vacation in August.
Thousands of tourists from around the world flock to Edinburgh in August for the Edinburgh Festival. Although it sounds like one event, it's actually a series of celebrations from July to September.
Touring Edinburgh in August is fantastic for music, food, culture, and literature enthusiasts. If cheering on your favourite international music acts while celebrating the sun sounds like something you'd enjoy, grab some tickets to Edinburgh Summer Sessions.
How to Get There: Fly directly to Edinburgh on British Airways. Check flights on Skyscanner.
Where to Stay: Six Brunton Place
Read Next: Edinburgh Itinerary
Northern Ireland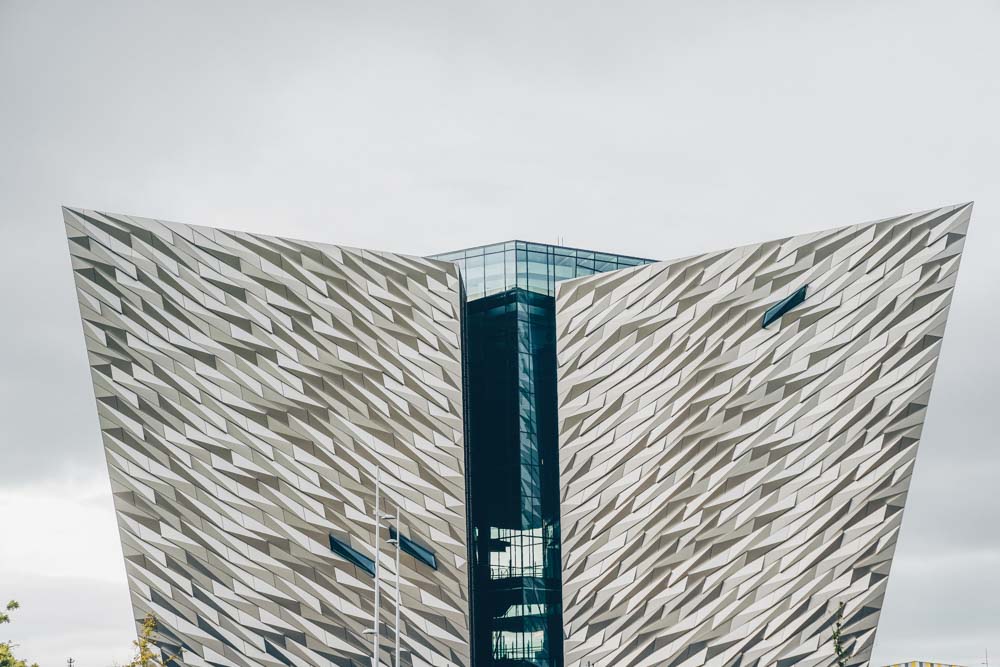 With the temperatures beginning to cool down and the crowds of tourists thinning out, August is the ideal time to experience the nature and culture of Northern Ireland. Another popular spot for music and arts festivals, Belfast, is one of the best places to travel to in August.
There's one location in particular that you really shouldn't miss. Giant's Causeway is one of Ireland's top attractions – it's a massive natural feature and the location of many stories in Irish folklore.
Be sure to head to Belfast's Cathedral Quarter for a night of bar-crawling or restaurant hopping. A drink at an authentic Irish pub is a lovely way to wrap up your day.
Oh, and if you're into Game of Thrones, you should spend some time hunting out Northern Ireland's many Game of Thrones filming locations.
How to Get There: Fly directly to Belfast on British Airways, Aer Lingus or Flybe. Check flights on Skyscanner.
Where to Stay: Hilton Belfast
Read Next: Weekend in Northern Ireland
Korĉula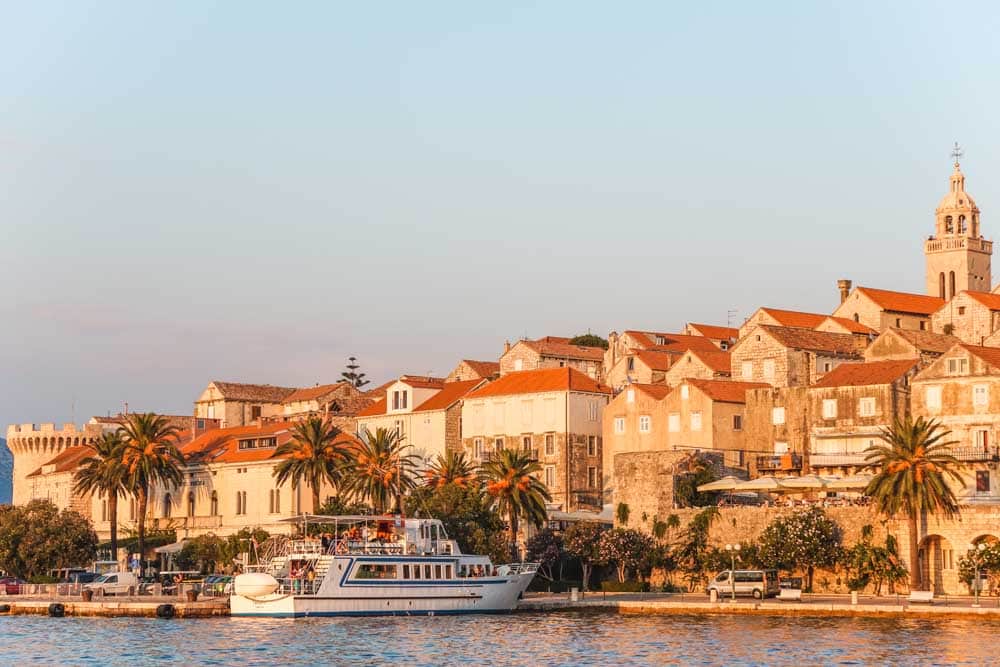 Croatia is one of the warmest and most beautiful places in August. Korĉula is often left out of August vacation ideas, being less popular than other Croatian coastal towns. But, this small island in the Adriatic sea offers a picture-perfect summer escape.
The island of Korĉula has some of Croatia's clearest waters and a few of Europe's best beaches in August, making it the perfect location for diving and other water activities.
The best way to get around the city is on a scooter, which is also easy to rent around town. If you've got a day to explore, I recommend taking a walking tour of Korĉula.
How to Get There: Fly to Split on Croatia Airlines, British Airways, Air France, Austrian Airways or Lufthansa, then take a ferry to Korĉula Check flights on Skyscanner.
Where to Stay: Aminess Korĉula Heritage Hotel
Read Next: Things to do in Croatia
Umbria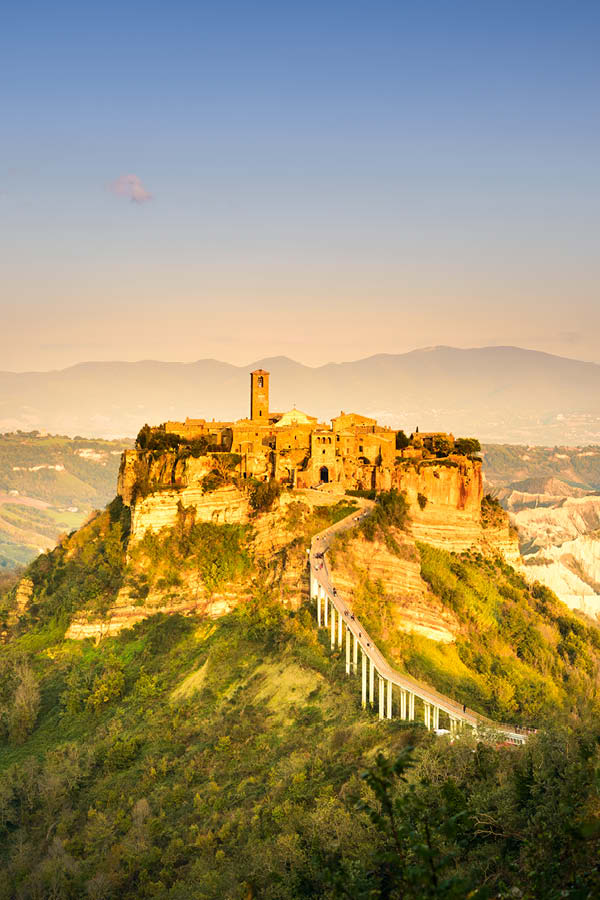 For a summer escape like something from a rom-com, Umbria, on the border of Tuscany, is high on my list of essential places to visit in August. This region is affectionately called Italy's 'green heart' and is famous for its rolling hills, dense forests, mediaeval architecture, and exquisite Italian cuisine.
For foodies, Umbria is heaven. Here you'll find some of the world's best wines and most authentic truffles. If you don't mind getting your hands a little dirty, you can even try your luck at foraging for truffles yourself.
Spello in east-central Umbria is a small village charming enough to trap you for hours. Almost every turn offers a picture-perfect site featuring ancient buildings and classic cobblestone roads.
How to Get There: Fly directly to Rome via British Airways and then take the train to Umbria. Check flights on Skyscanner.
Where to Stay: TH Assisi – Hotel Cenacolo
Read Next: Incredible Things to do in Umbria
Buenos Aires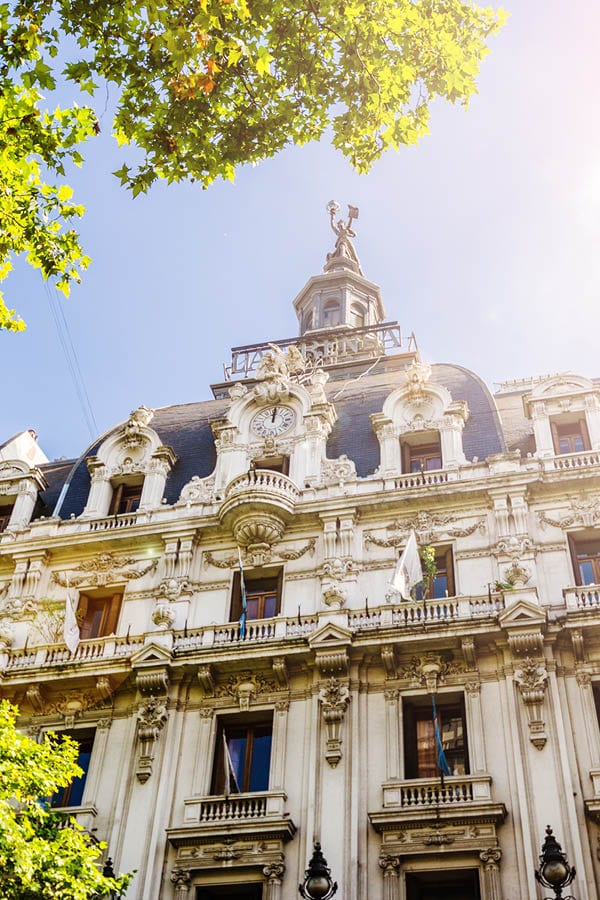 Argentina's capital city is honestly a wonderful destination all year round. But what makes it one of the best vacation spots in August?
Well, it's hard to beat Buenos Aires in August if you're looking for a quieter vacation and an immersion in Argentinian culture.
Buenos Aires is a city filled with culture, history and art. August draws a crowd of Latin dance enthusiasts to the capital city for the annual Tango Festival and World Cup.
Besides enjoying the festival, the best way to see Buenos Aires is by hopping on a bike tour.
How to Get There: Fly from London to Marid and then to Buenos Aires via Iberia Airlines. Check flights on Skyscanner.
Where to Stay: Buenos Aires Marriott
Read Next: 3 Days in Buenos Aires
Sri Lanka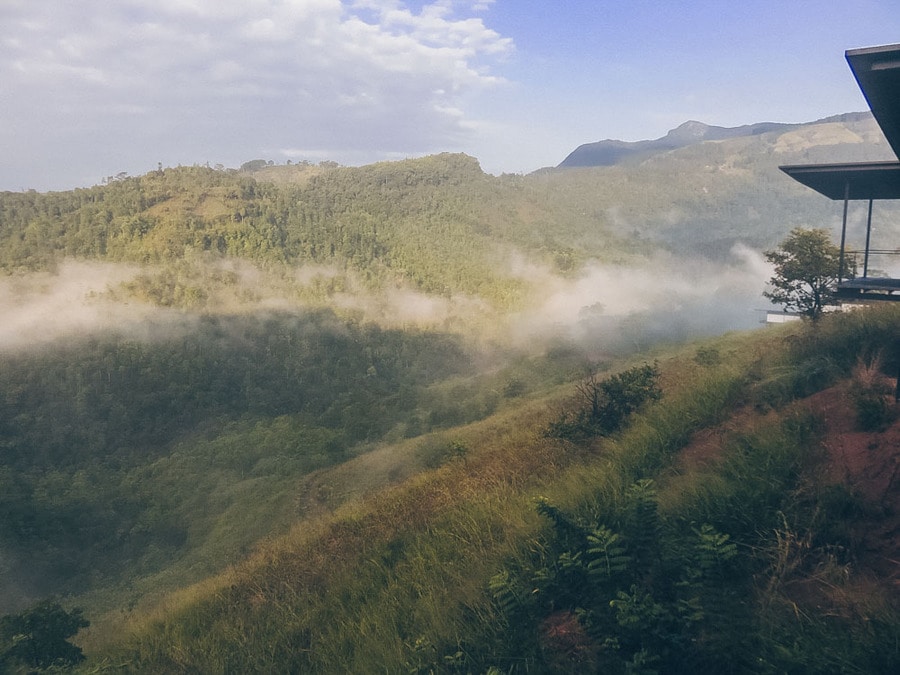 Sri Lanka offers the perfect summer conditions in August, with average temperatures sitting comfortably between 26°C and 31°C.
While it's not Sri Lanka's monsoon season, you can expect a shower or two. But don't worry, it won't get in the way of sightseeing.
If you're seeking a vacation to the beach in August, Sri Lanka's got unforgettable white sand beaches on the island's east coast in abundance. The beaches of Trincomalee are popular tourist attractions during August.
Of course, there is so much to see in Sri Lanka. From the cave monastery of Dambulla to the sacred city of Kandy, Sri Lanka overflows with history and culture.
How to Get There: Fly directly to Colombo on Sri Lankan Airlines. Check flights on Skyscanner.
Where to Stay: Moksha at Kitulgala
Read Next: Two Weeks in Sri Lanka
Colorado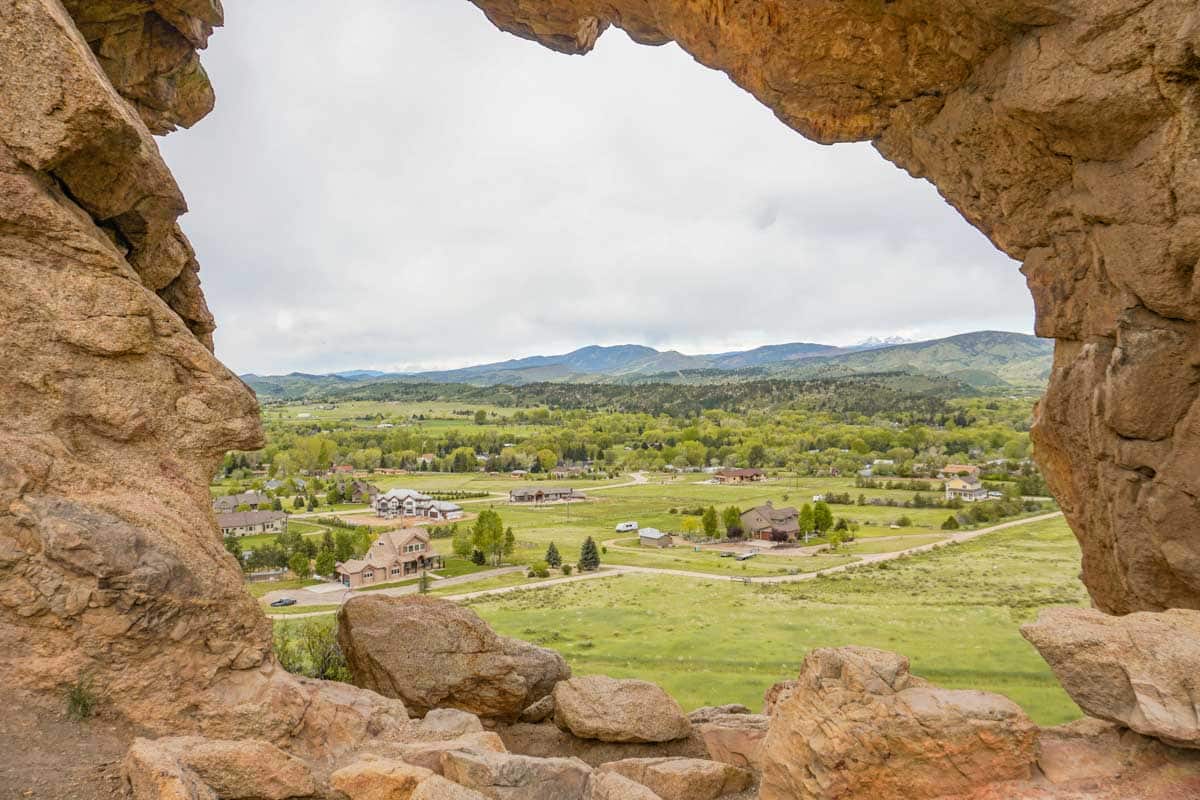 There is never a bad time to road trip through Colorado. In a state with so many natural wonders to explore, having a few days to cross the region is essential. Colorado is truly a spectacular adventure, from the busy streets of Denver to the Rocky Mountains peaks.
Besides the grand lakes and mountains, Colorado is proud of its Palisade Peaches. From June to October, you can join in on the fun and pick your own peaches at one of more than 30 orchards.
Tip: Visit any of Colorado's national parks on 25th August for free entry to celebrate the National Parks Service's birthday.
How to Get There: Fly directly to Denver via British Airways, Iberia Airlines, American Airlines or United Airlines. Check flights on Skyscanner.
Where to Stay: Hyatt House Denver Downtown
Read Next: Colorado Road Trip
Porto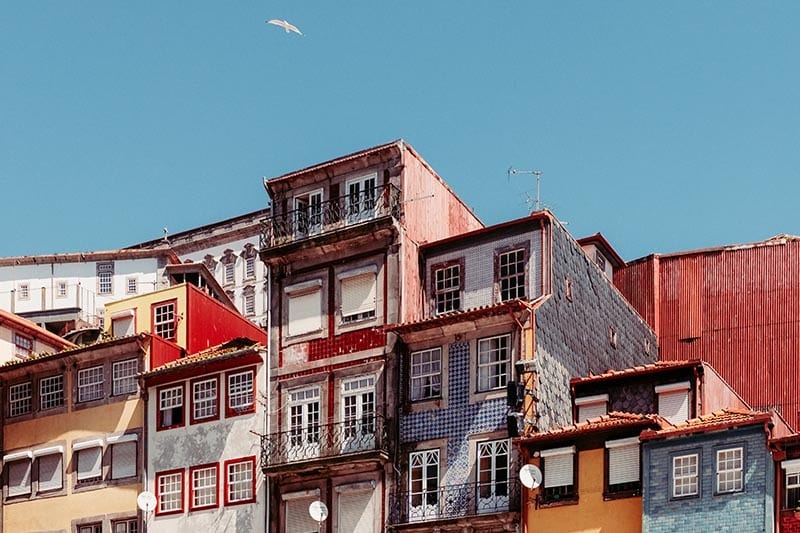 Famously known for its production of Port wine, Porto, in northwest Portugal, offers an unbeatable view of colourful buildings dotted along the coastline.
If you're a football fan, you'll feel quite at home in this ocean-side city which is home to one of Portugal's 'big-three' teams.
Other than the food and football, Porto is on my list of best August vacations because of its pleasant weather, beautiful coast, historic city, and overall, it's much less crowded than the capital.
This city is not short of beautiful historical structures. Architecture enthusiasts will love visiting Palacio da Bolsa, Porto Cathedral, and Igreja do Carmo. Foodies, don't leave without taking a tour of Douro Valley.
Tip: Skip the queues at Torre dos Clérigos and head to Ponte de Dom Luís for outstanding city views.
How to Get There: Fly directly to Porto on British Airways. Check flights on Skyscanner.
Where to Stay: Torel Avantgarde
Read Next: Things to do in Porto
Denali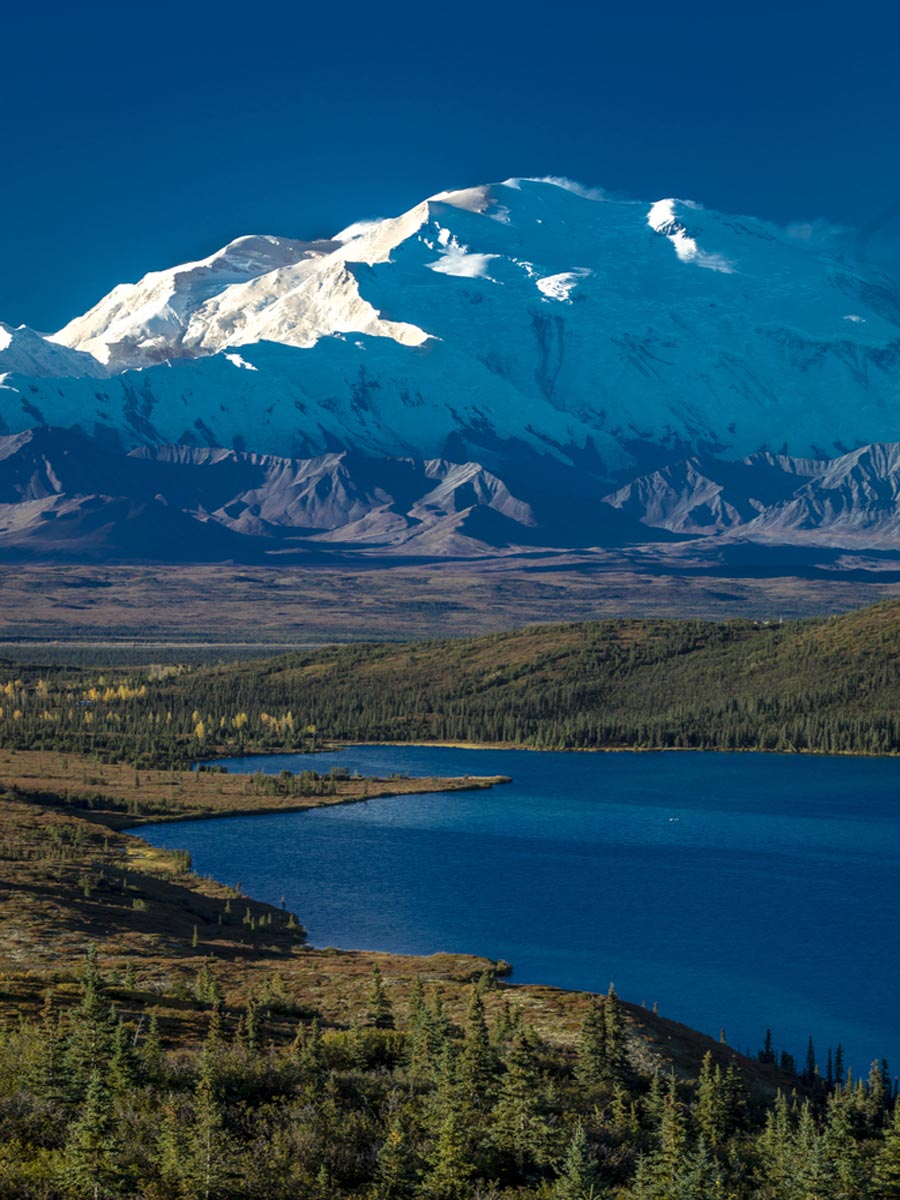 Denali, Alaska, is one of the best places to visit in August in the USA. Although Alaska is a little out of the way for most travellers, the journey is well worth the experience.
You can enjoy moderate temperatures, spectacular landscapes, and many Alaskan summer activities.
The best place to visit is the Denali National Park. This impressive display of North American flora and fauna spans about six million acres. Here you'll find an array of ranger-led hiking trails.
If seeing the park on foot sounds intimidating, you can charter a flightseeing tour.
How to Get There: Fly from London to Frankfurt to Anchorage on Lufthansa and then drive to Denali. Check flights on Skyscanner.
Where to Stay: McKinley Creekside Cabins
Western Cape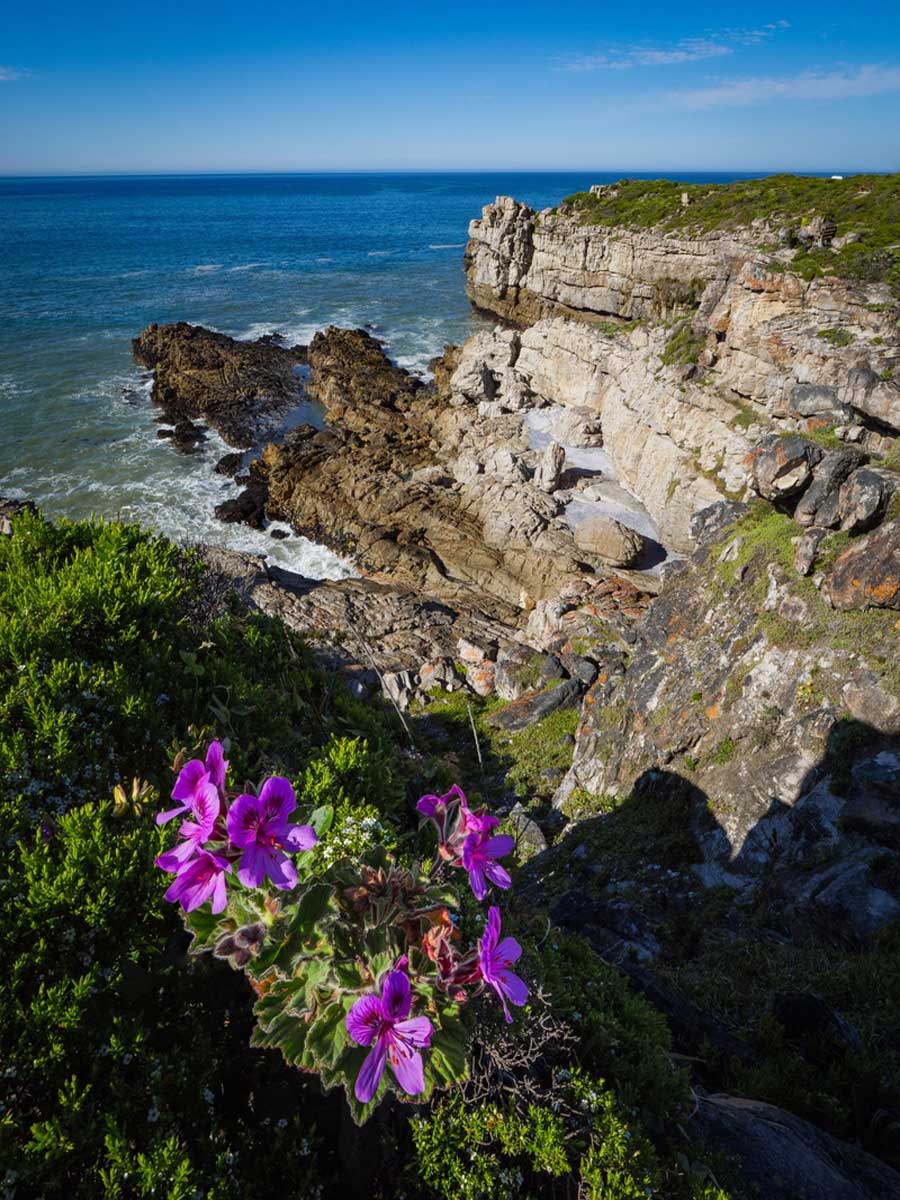 South Africa's Western Cape province is the hub of the country's tourism. Although August falls within the country's winter months, it's the tail-end of the Western Cape's rainy season. Head to Cape Town, the mother city, there is plenty to see and do.
Cape Town has the perfect combination of mountains and ocean. Of course, the most popular tourist attraction is Table Mountain. If you're brave enough, you can summit Table Mountain by foot or opt for a picturesque cable car ride.
The Western Cape is also an excellent spot for whale watching. You'll want to head down to Hermanus for that.
Tip: Swim with the African Penguins at Boulders Beach.
How to Get There: Fly directly from London to Cape Town. Check flights on Skyscanner.
Where to Stay: One&Only Cape Town
Read Next: Things to do in Cape Town
Turks and Caicos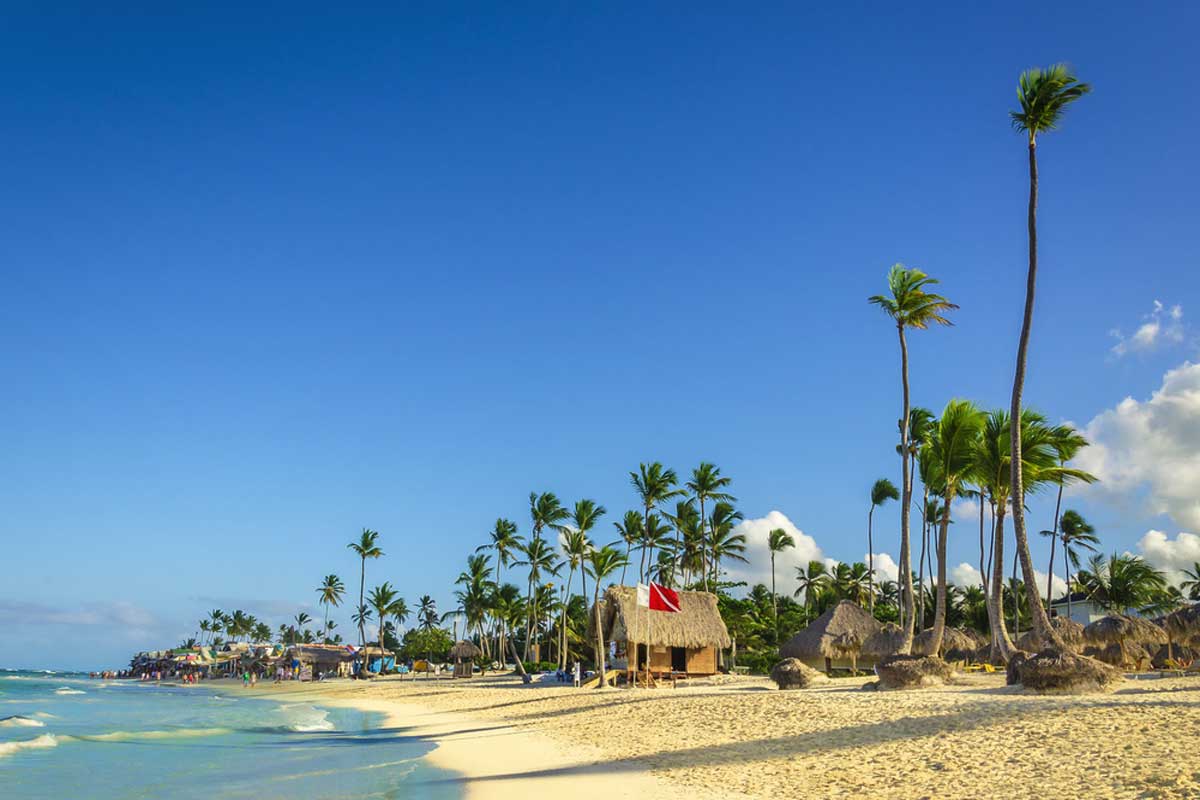 Lying southeast of the Bahamas, Turks and Caicos consist of two groups of islands in the West Indies. If you're wondering where to go in August to soak up some Caribbean sun, this archipelago is the best place to be.
Frequented by celebrities, it's easy to see why Turks and Caicos is the best vacation spot in August. This location in the Atlantic Ocean is perfect for an instagrammable, exclusive holiday with white sand beaches and some of the best scuba diving sites in the world.
You'll likely spend most of your time in the water or on the beach, but try to visit the Thursday Fish Fry at Providenciales to taste the local cuisine.
How to Get There: Fly to Providenciales on Lufthansa, American Airlines or Iberia Airlines. Expect a stop or two along the way. Check flights on Skyscanner.
Where to Stay: Beaches Turks and Caicos Resort Villages
Read Next: Most Beautiful Islands in the Caribbean
Amsterdam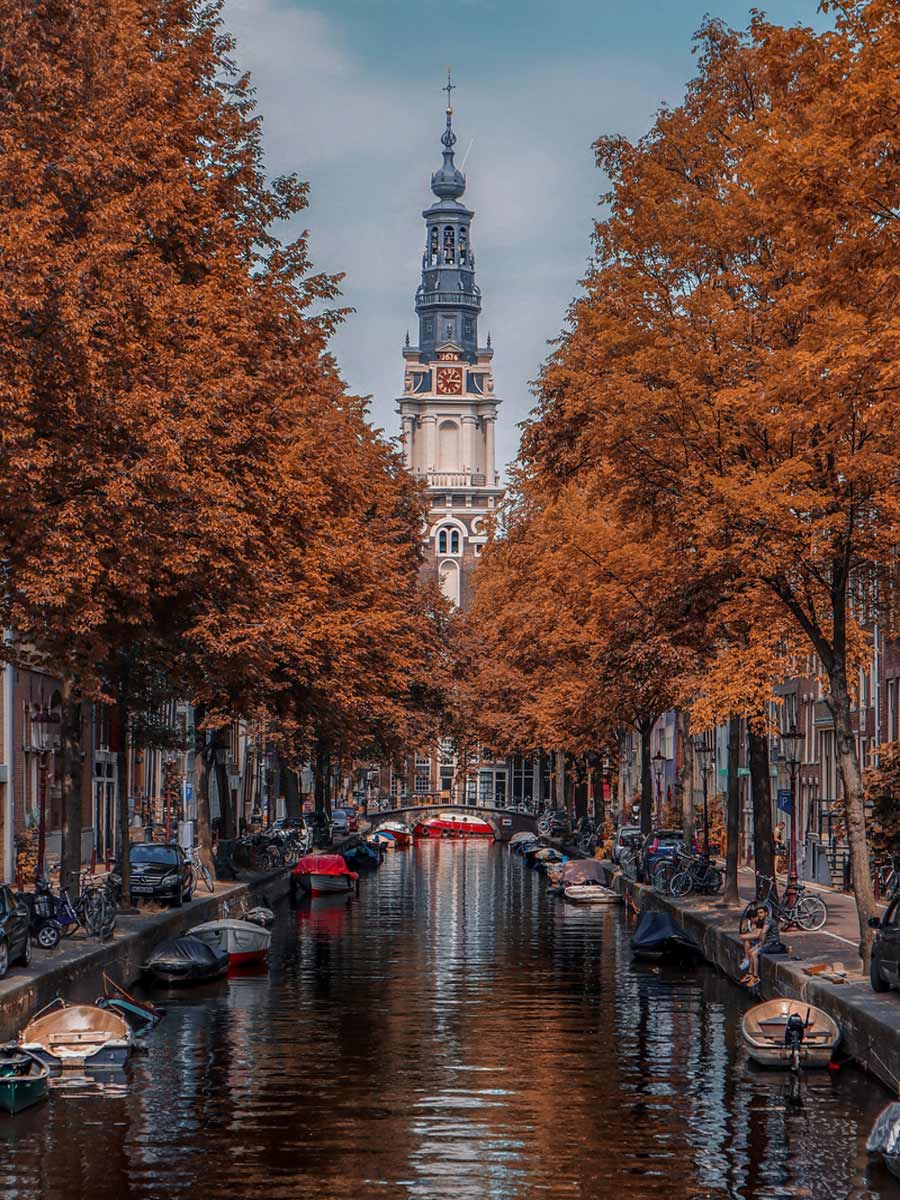 Amsterdam is festive almost all year round. But, summer boasts a vivacious atmosphere. The weather at this time is lovely and moderate, which makes conditions ideal for sightseeing.
The eastern side of Amsterdam is the place to be for quirky stores, restaurants and art galleries – Amsterdam's events during the summer are non-stop. This city is a hub of art and culture, making it one of the best places to travel to in August.
Even if you aren't too familiar with the art scene, you're sure to enjoy Fabrique des Lumiéres, an immersive display of contemporary, modern and classical art.
Tip: Hire a bike and pedal your way through Amsterdam.
How to Get There: Fly directly to Amsterdam on British Airways or Flybe. Check flights on Skyscanner.
Where to Stay: Double Tree by Hilton Amsterdam Centraal Station
Svalbard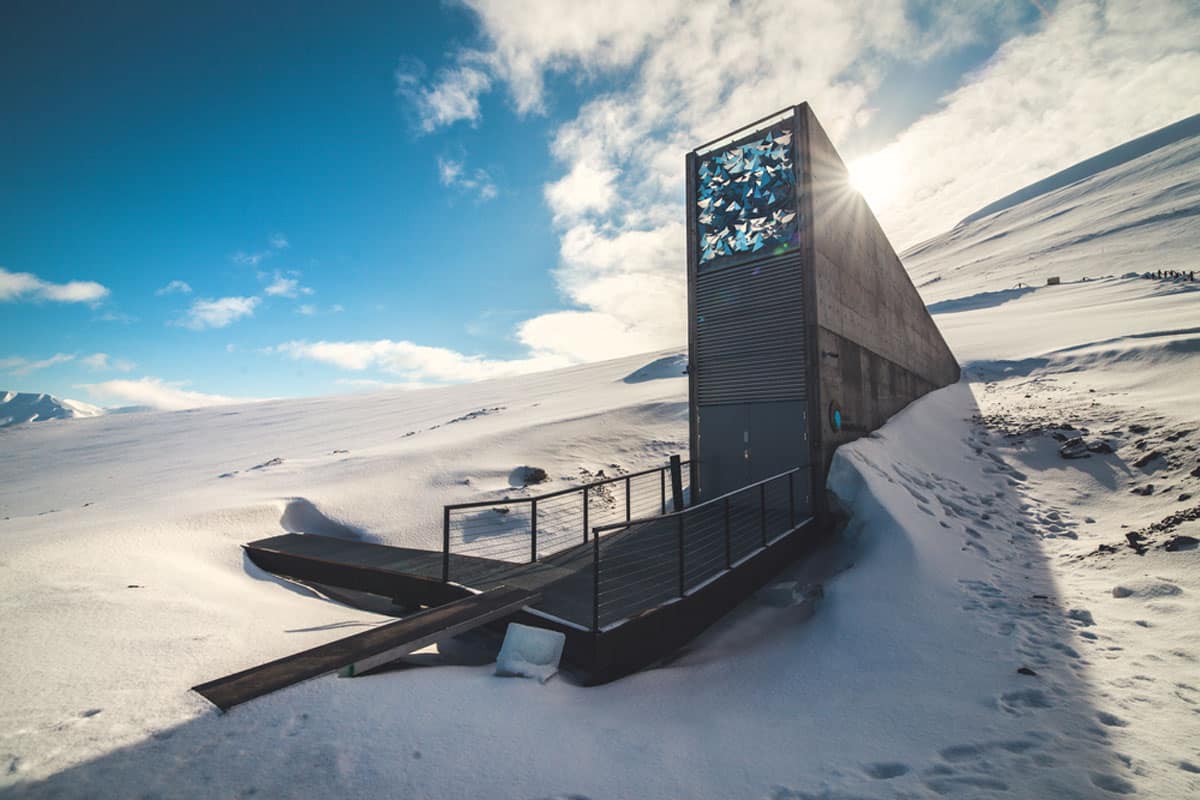 August falls within Svalbard's summer months, so while the average is still a crisp 6°C, it's actually the warmest time of the year in these parts.
You won't catch Norway's Northern Lights in August, but it's the best time to spot polar bears and enjoy the Arctic outdoors.
Visiting during the Polar Summer is the best way to make the most of your days since there are endless hours of sun.
The best way to see Svalbard is by hiking the Arctic wilderness, boating through the glaciers, or hanging out with locals in Longyearbyen.
How to Get There: Fly from London to Oslo, then to Longyearbyen on Scandinavian Airlines. Check flights on Skyscanner.
Where to Stay: Radisson Blu Polar Hotel
Read Next: Norway Travel Guide
Singapore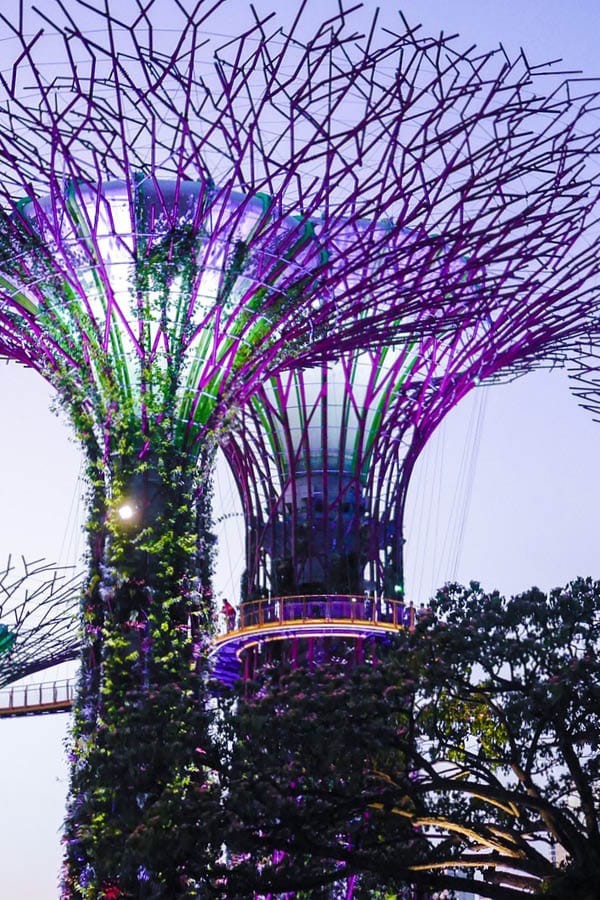 What makes Singapore the best place to visit in August? How about hot weather, nine hours of sunshine daily, and tons of summer excitement. I think that might do the trick.
August is a fantastic time to visit Gardens by The Bay and Singapore's Universal Studios. Singapore is another great city to bike around or travel by scooter, but in my opinion, nothing is easier than using the MRT subway system.
If you get a chance, pop over to Lau Pa Sat for some traditional Singapore fried rice or any Asian cuisine you can think of.
How to Get There: Fly to Singapore on Emirates, Lufthansa, Malaysia Airlines or Air India. Expect a stop or two along the way. Check flights on Skyscanner.
Where to Stay: Royal Plaza on Scotts
Read Next: 18 Cool Places in Singapore
Baku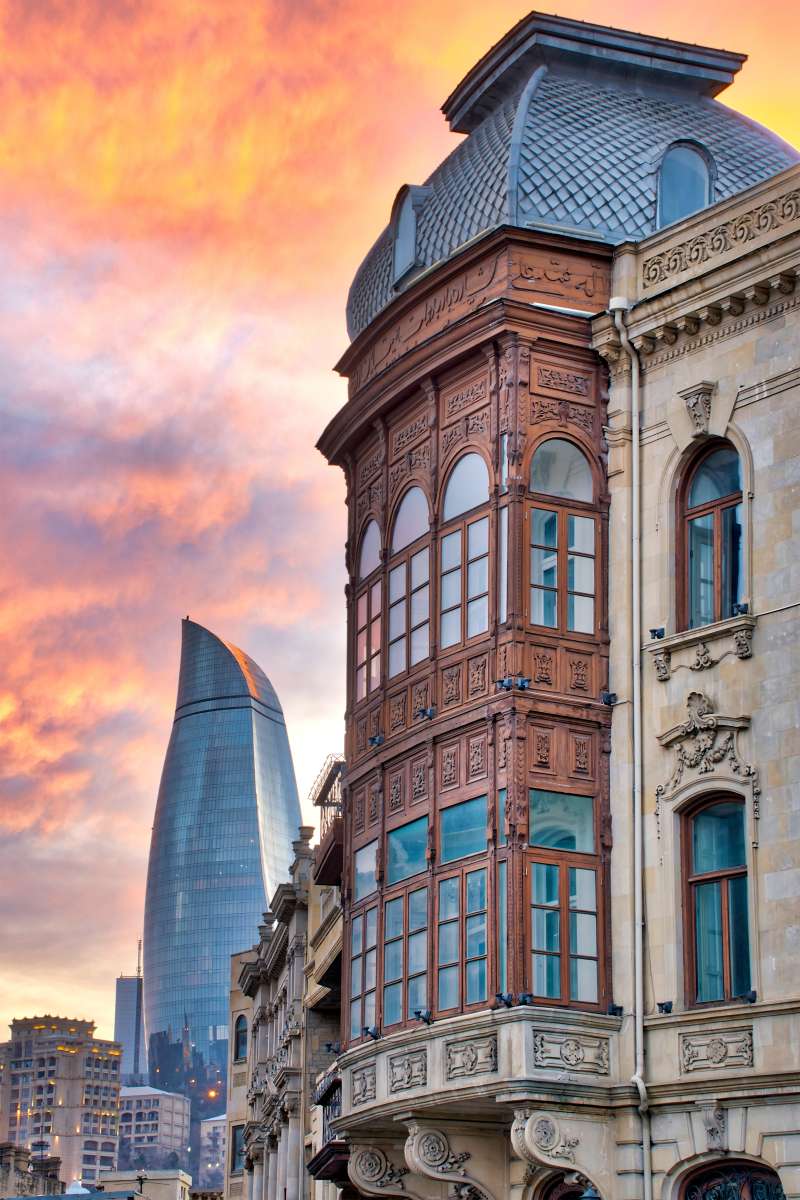 With an average temperature of around 25 degrees, it's no wonder the Azerbaijan capital of Baku is a must-visit destination in August.
Baku is an underrated city that packs a real punch – it's also extremely walkable, which is great when the weather is warm.
If you're wondering what to do in the city, wonder no more. I highly recommend you make time to really enjoy the Old Town – wander around and see what little gems you find. You'll also want to venture towards the coastline that flanks one side of the city.
If you want my advice, I urge you to take a walking tour of the city. They're cheap and led by a local, so you'll be able to delve deeper into the heart of Baku.
How to Get There: You can fly there easily (usually via a stop in Poland) Check flights on Skyscanner.
Where to Stay: Fairmont Baku Flame Towers
Bruges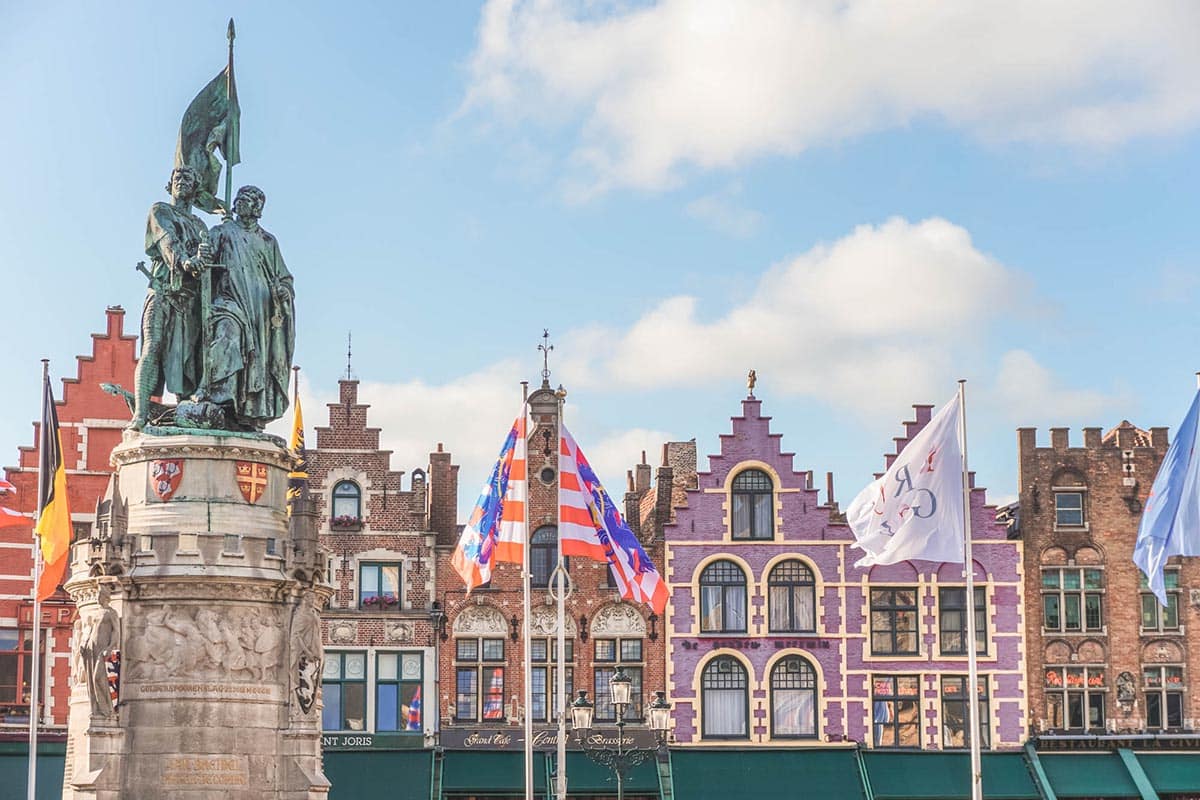 Belgium might not be known for its scorching weather but cities like Bruges come alive throughout the summer months.
It's no secret that I love Bruges. The canal-lined streets are even more charming when the sun happens to be shining above, while the summer sees plenty of tourists flock to the city (this can be offputting for some, but it never really gets too crowded).
The views from Belfort Tower are even better when the sun is out in full force, as is the main Markt square. As well as this, a canal cruise in August won't leave you huddled in a frozen heap, which is always a win.
How to Get There: Most major airlines fly to Brussels, the Belgian capital – from there you can hop on a short bus or train to Bruges. Check flights on Skyscanner.
Where to Stay: Hotel de Orangerie
Ubud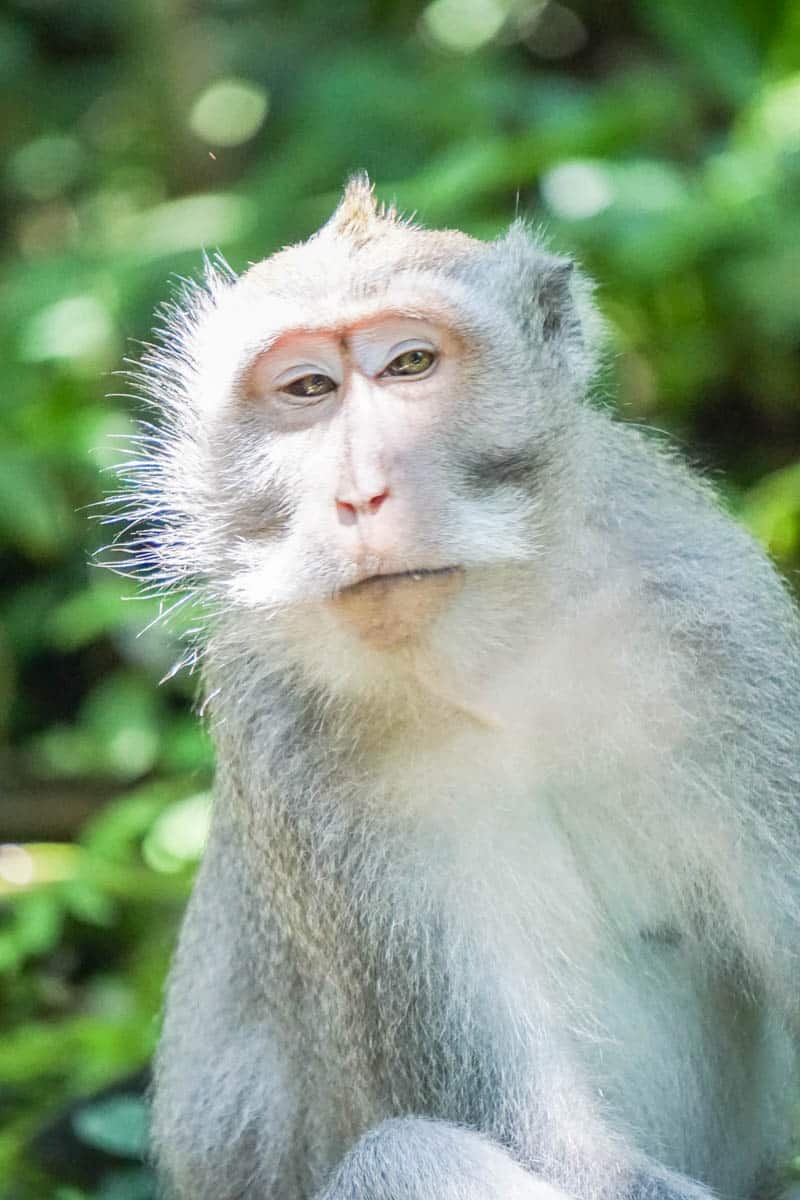 Smack-bang in the middle of dry season, visiting Ubud in August is an excellent choice if you don't mind a thrum of like-minded tourists.
When it comes to things to do, you've got plenty of options. From perusing the local markets and temples to heading out on a sunrise Mount Batur Trek, this really is the most magical time of year in Bali.
Oh, and a visit to the Sacred Monkey Forest is a MUST – just watch out for your belongings, those cheeky little rascals will steal your things in a flash.
How to Get There: Flying to Bali is easy, with a stop usually around the UAE or Singapore. Check flights on Skyscanner.
Where to Stay: Mandapa, Ritz Carlton
Read Next: Brilliant Hotels in Ubud
Where to Travel in August: Practical Tips
Check each country's entry terms to avoid airport chaos if you're country hopping.
While the weather in most of these spots is warm and pleasant, remember to pack clothes that you can layer on as the sun goes down.
Don't forget to bring a universal adapter for your electronics, it means you don't need to carry multiple charger types – especially useful on multi-destination trips.
Best Places to Visit in August: Map
August Holiday Destinations: More Inspo