On the hunt for the House of the Dragon filming locations? I've got all the deets to help you visit the top filming locations for this exciting Game of Thrones prequel.
Three years after that controversial AF Game of Thrones finale, House of the Dragon premiered on 21 August 2022 on HBO. And boy, was it a premiere. The series' first episode reportedly saw almost 10 million viewers tuning in — and it's already renewed for a second season.
And, if like me, you're a total nerd for filming locations, you probably want to know where to go, right? Right.
You probably also expected to spot the Icelandic and Northern Ireland GoT filming locations. But, this new series, based on the Fire and Blood books by George R. R. Martin, seems to feature more southern areas.
Ready to find out where your new favourite series takes place? Let's jump right in.
Where Was the House of the Dragon Series Filmed?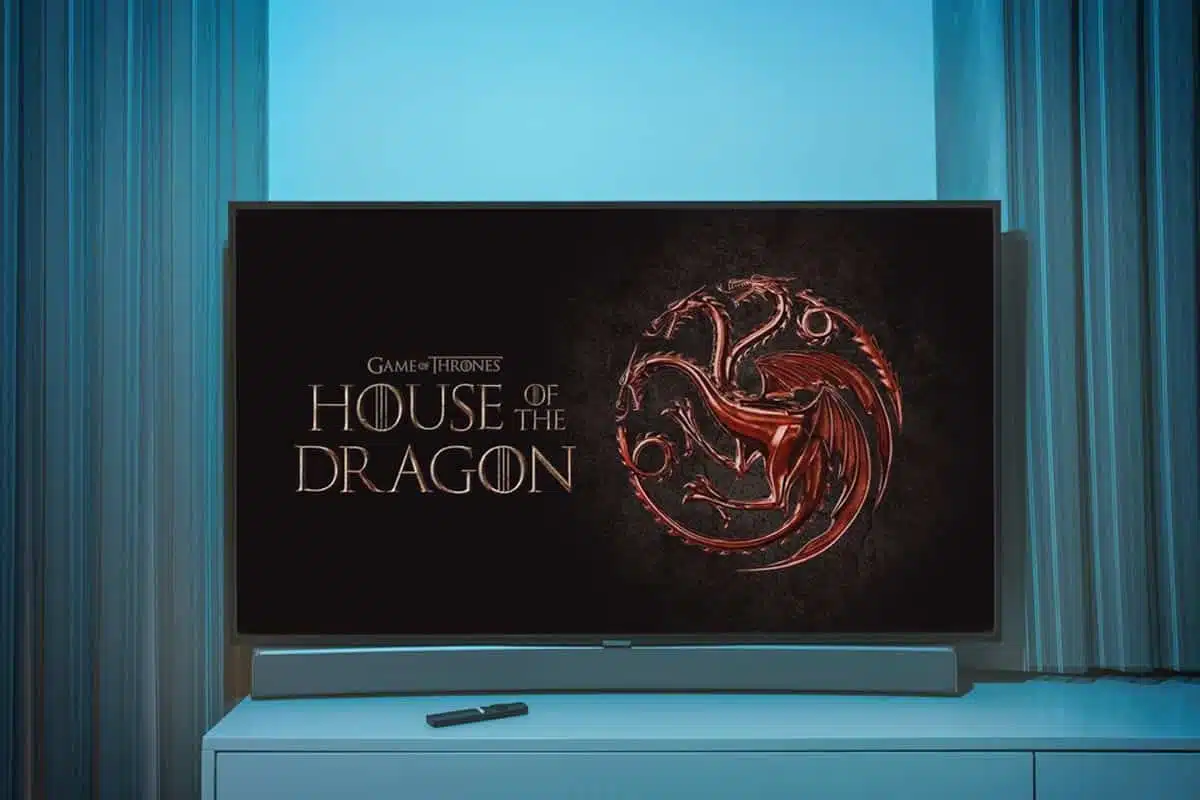 The main House of the Dragon film locations are in England, Portugal, and a few familiar Spanish sites that OG fans likely squealed with glee when they spotted them (just me? Okay then).
One of the reasons they may have opted not to film further north may be the weather. Ha ha – yes, England isn't exactly known for its sunny weather, but it's at least warmer than the northern locations.
Of course, if there's one thing you can expect from a GoT-related series — besides the dragons, politics, and epic battles — it's majestic landscapes. So while Ireland, Croatia, and the magical Iceland might not feature, you're still in for a spectacular ride.
House of the Dragon Series Filming Locations You Have to Visit
Leavesden Studios in Watford, London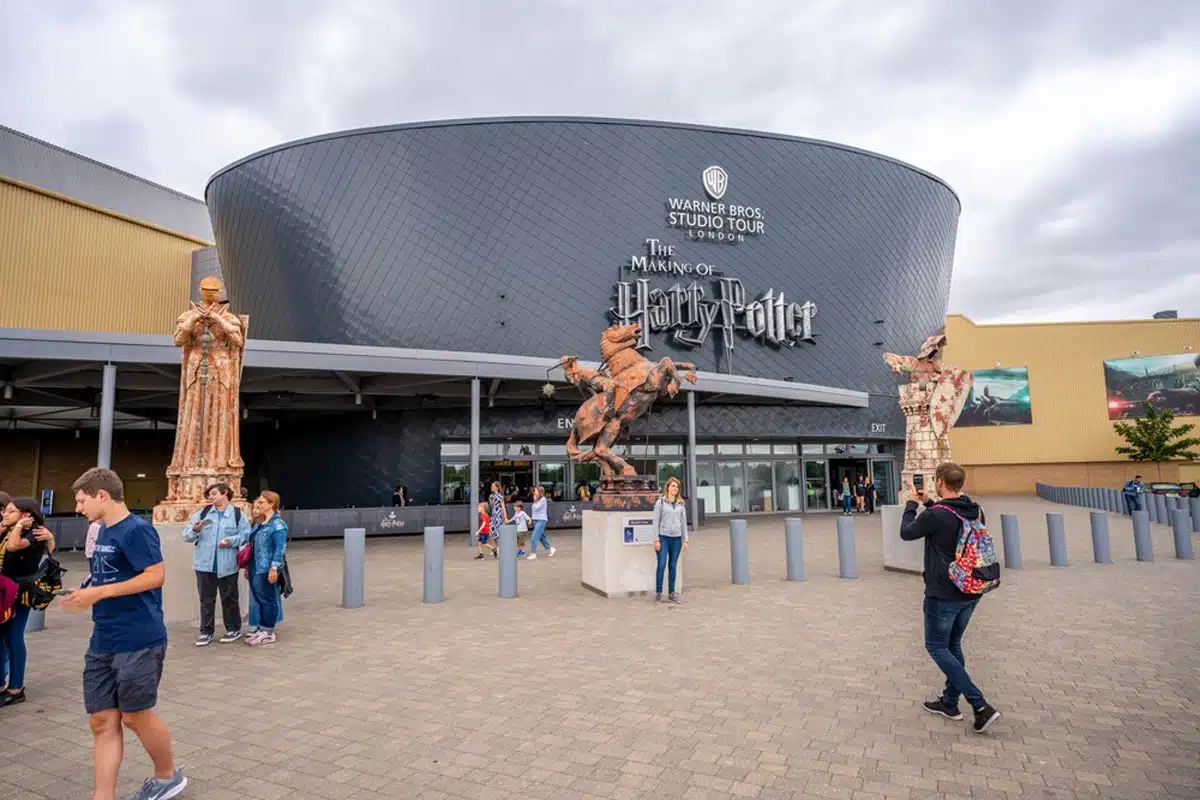 Naturally, it's quite hard to get permission to film epic battles in historical towns. So, the show filmed many action-packed scenes in this London studio.
This Warner Bros. studio has been the filming location for Harry Potter (it's next door to the Warner Bros. Studio Tour), Sleepy Hollow, and Sherlock Holmes, among many other classics.
The studio recently added three new sound stages that included wraparound LED Rooms — which the House of the Dragon was the first to use.
Top Tip: Take the M1 by car or book a Leavesden Studios day tour from London.
Suggested Stay: Jurys Inn
Marazion, Cornwall, England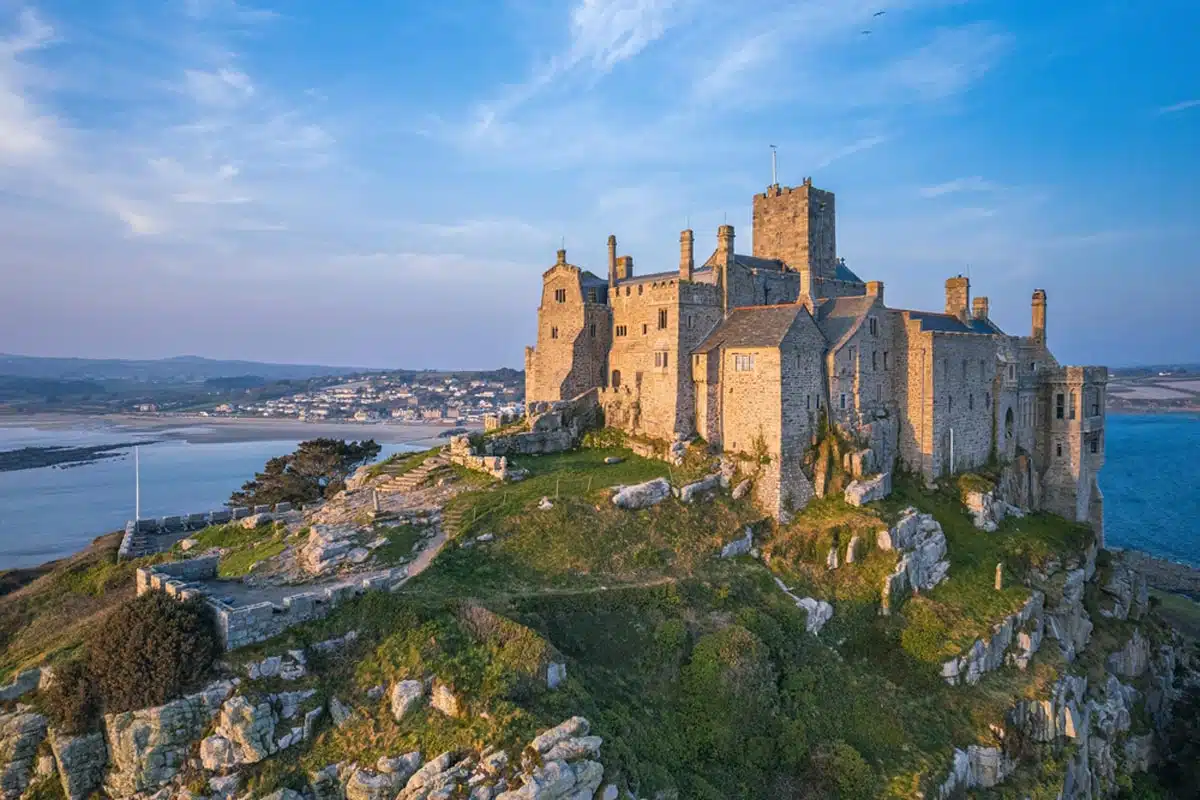 The first two weeks of filming reportedly kicked off in Marazion, Cornwall. This coastal town boasts cobblestone streets, verdant green fields, and old fishermen's cottages. But the main draw is the island castle, St. Michael's Mount.
This 12th-century castle, owned by the St. Aubyn family, reportedly serves as Driftmark in Blackwater Bay — which is the ancestral home of the Velaryon House.
Holywell Beach, a short drive away, also served as the location of many of the battle scenes.
Besides the spectacular island castle, you can walk through the ancient little town and visit the Minack theatre.
Top Tip: Head to Marazion via the A30 through Devon and Cornwall.
Suggested Stay: Marazion Hotel
Kynance Cove, Cornwall, England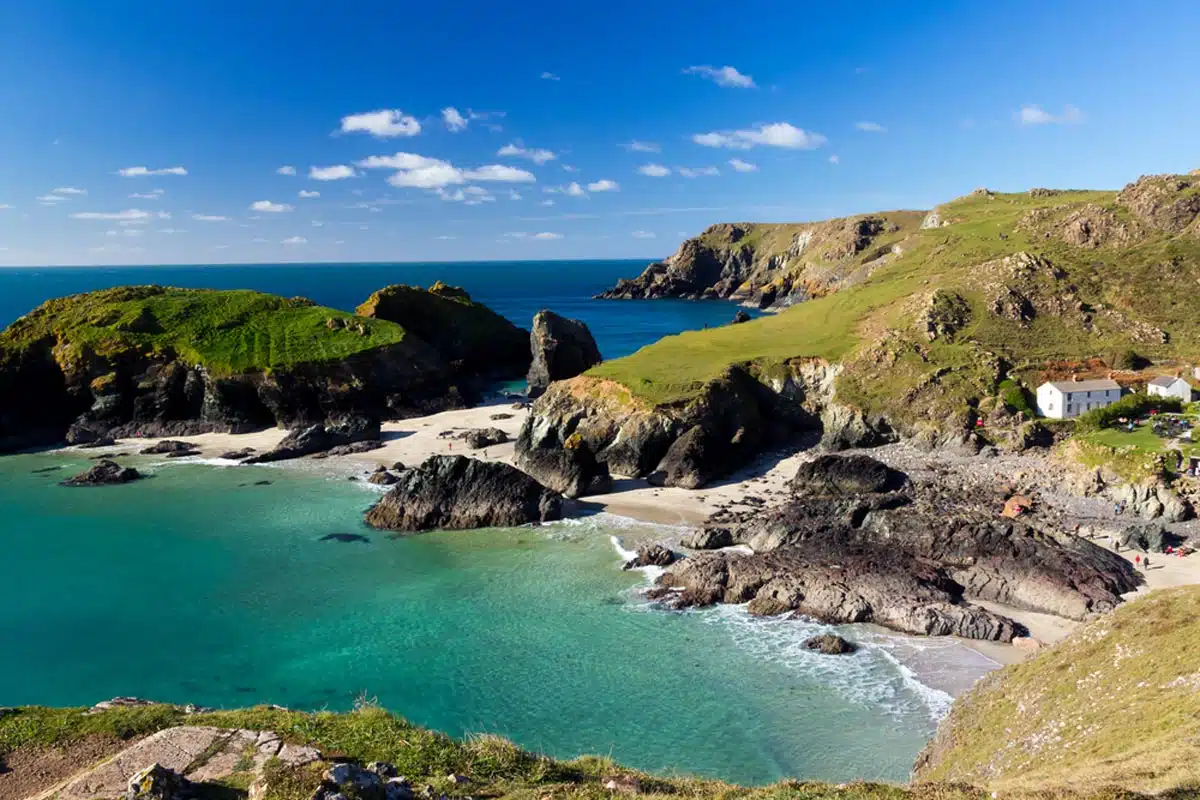 Further east from St. Michael's Mount, the Kynance Cove is a crystal-clear beach with rocky formations covered in greenery. Reportedly, the team set up a Velaryon army camp among these scenic rocks.
Top Tip: The easiest way to this beach is to head to the nearby town of Helston and take the directions to Lizard, then Kynance Cove from there.
Suggested Stay: Haelarcher Farmhouse
Surrey, Southwest London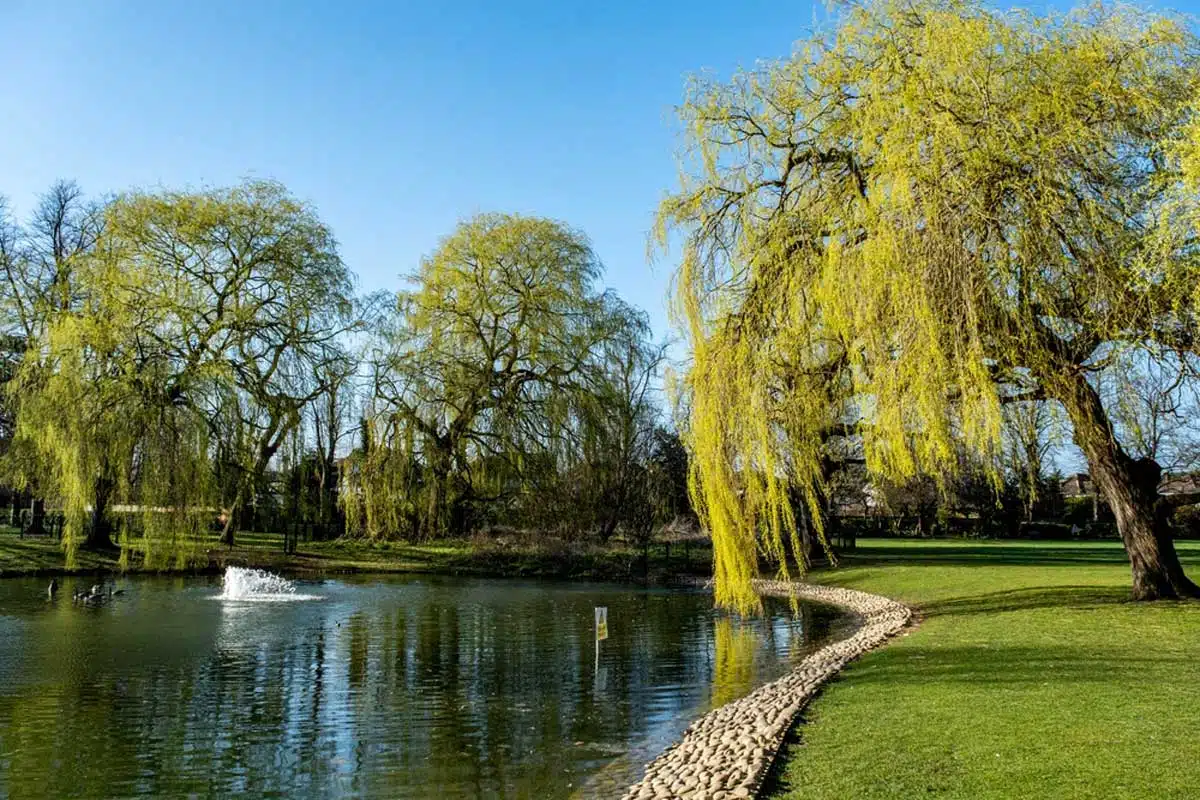 According to Hampshire Live news, the House of the Dragon crew set up a mediaeval set at the Iron Age fort named Caesar's Camp in Aldershot. This spot southwest of London is great for scenic hikes and provides plenty of photo opportunities.
Top Tip: You can get to Aldershot via train 5 on the South Western Railway.
Suggested Stay: Princess Royal Lodge
High Peak District, Derbyshire, Northern England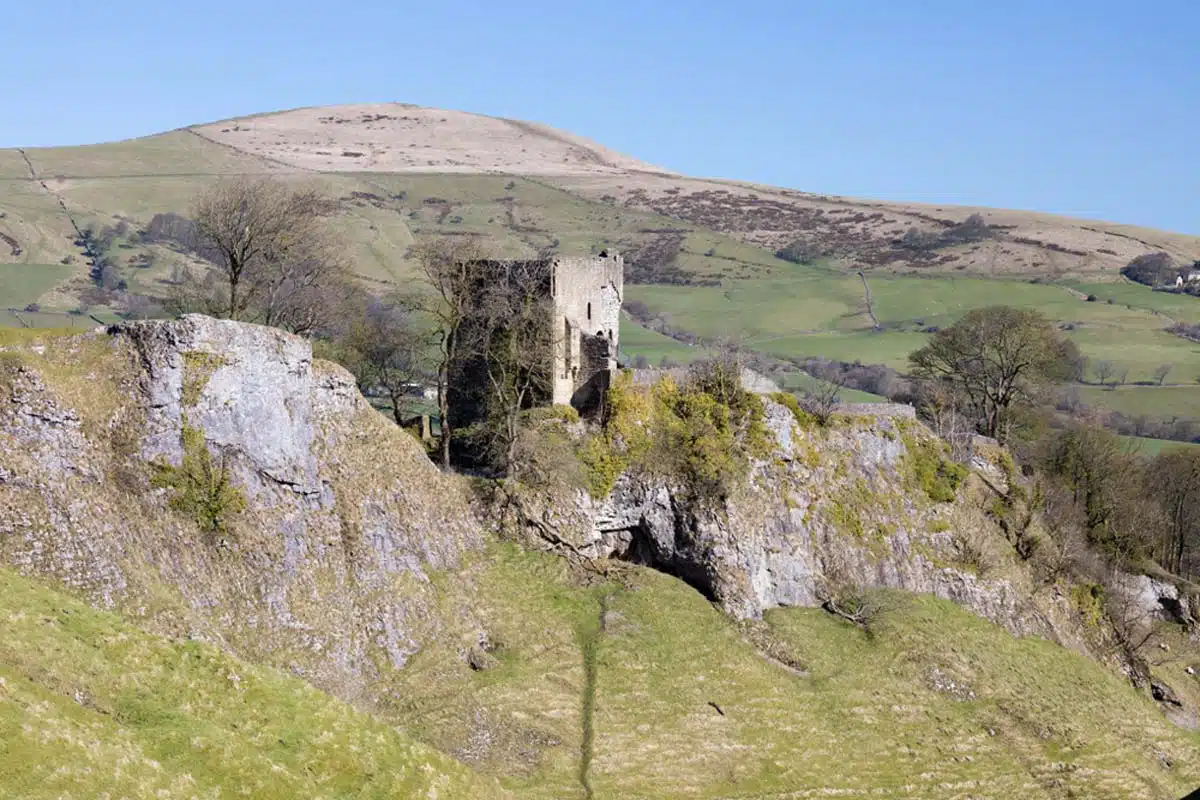 With its rolling green hills and old English houses, it's no surprise that the High Peak District served as an epic filming location for this show. The team reportedly filmed at the southern end of the Pennine mountain chain.
Additional locations within the district include Castleton village, the dry limestone valley of Cave Dale, the Eldon Hill Quarry, and Market Place.
Top Tip: Take the M1 or M25 from Surrey or London on a 3-hour drive.
Suggested Stay: The Castle by Innkeeper's Collection
Cáceres, Extremadura, Spain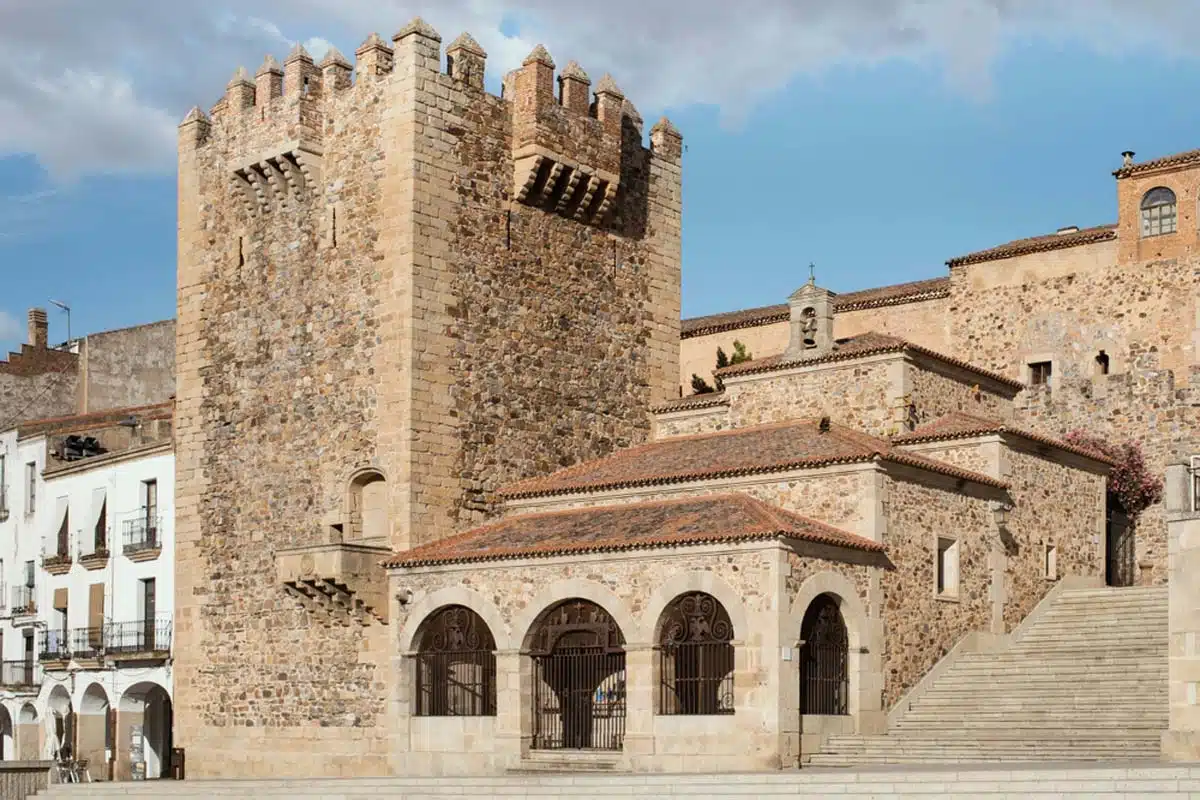 Onto the more familiar locations; you may recognise Cáceres from season seven of GoT.
The Cáceres UNESCO World Heritage Site features a mix of Moorish, Roman, Gothic, and Renaissance architecture throughout its historic buildings and plazas.
The cobblestone streets and walls acted as the site of the ancient world, representing the streets of King's Landing and (briefly) Oldtown. Be sure to visit the Cáceres Museum, Plaza de Santa María, and San Juan Church.
Top Tip: Talavera La Real Air Base is the nearest airport, about 75 kilometres from the town centre.
Suggested Stay: Soho Boutique Casa Don Fernando
Trujillo, Spain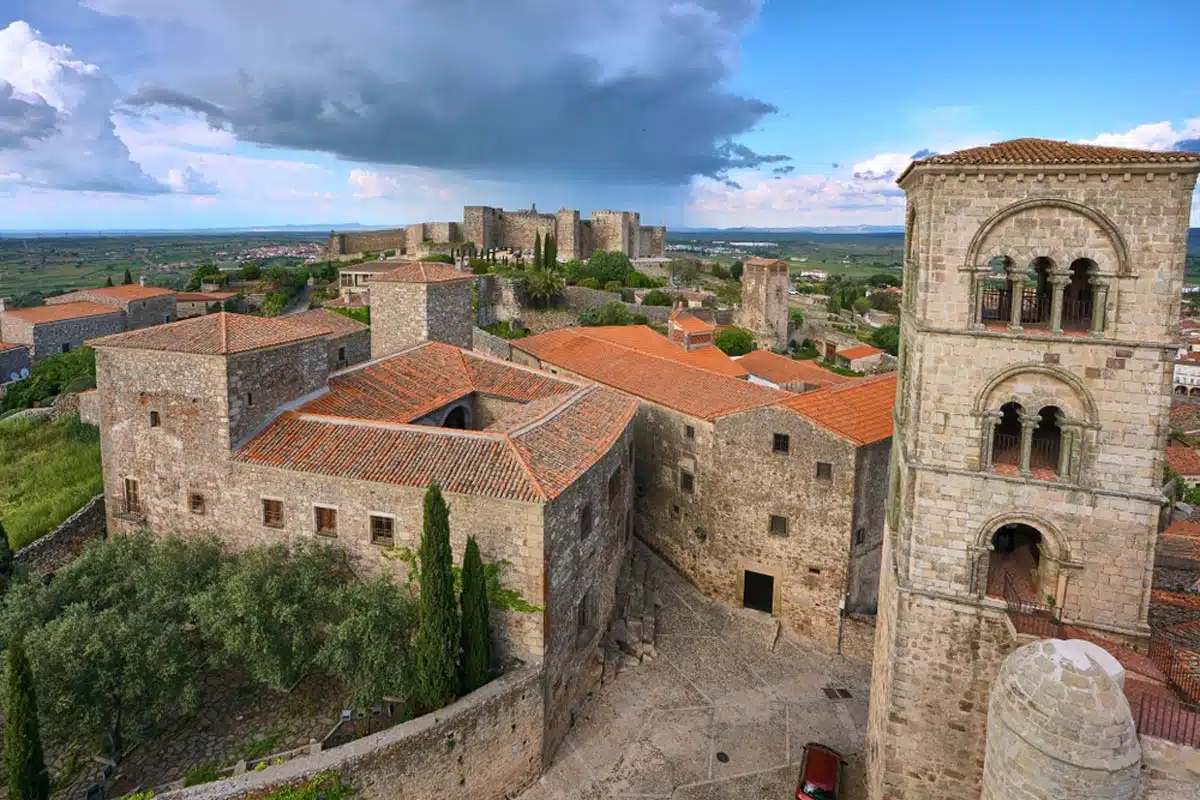 The film team returned to another familiar location, the town of Trujillo, which sits about 45 kilometres east of Cáceres.
This town houses an old Arab castle, built between the 9th and 12th centuries, and reportedly stood in for many of the exterior scenes of King's Landing.
Suggested Stay: Izan Trujillo
Castillo de La Calahorra, Granada, Spain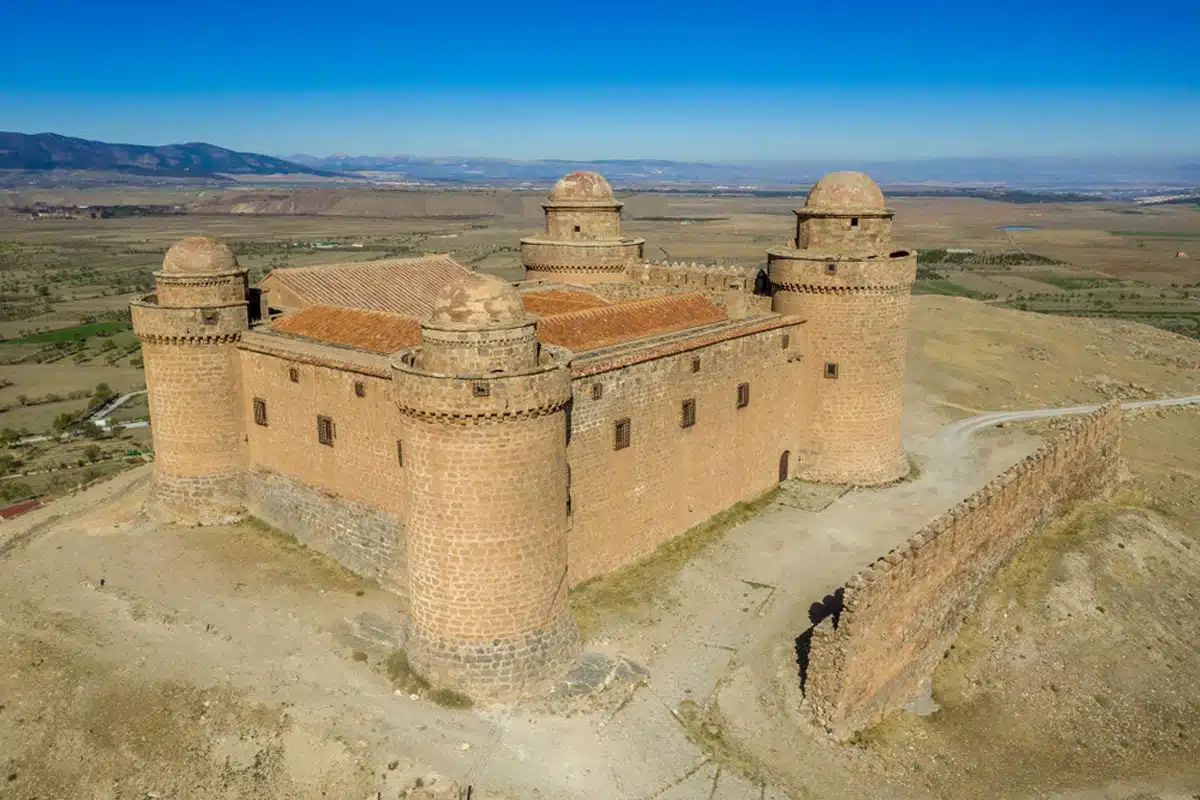 This castle, built between 1509 and 1512, is one of the first examples of Italian Renaissance architecture outside of Italy. It reportedly served as the location for many nighttime shoots, with reports of explosions and flares popping up.
Top Tip: You can reach this remote village in less than an hour's drive from Granada, Spain.
Suggested Stay: LABELLA Hostal Restaurante
Monsanto, Portugal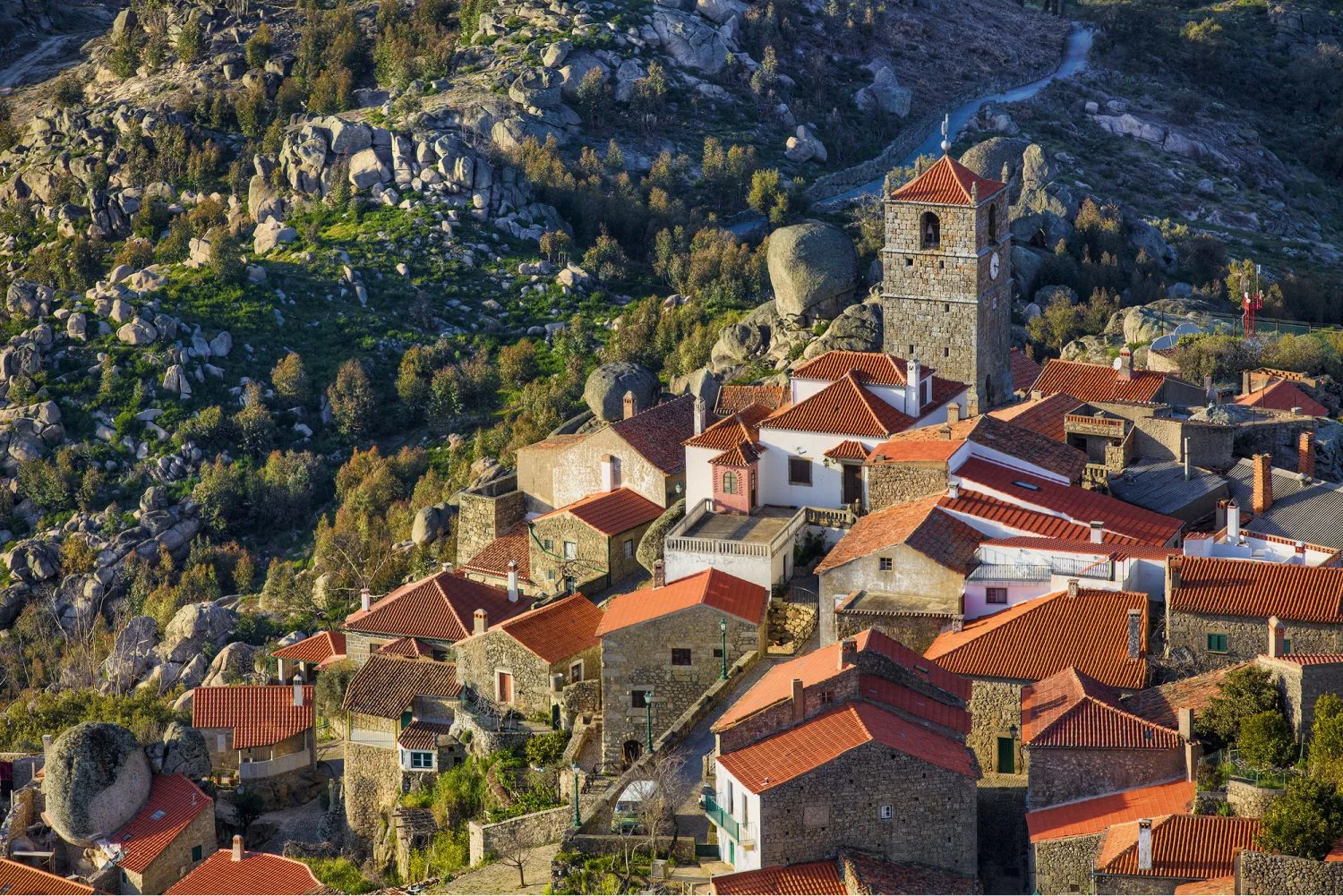 This magical "City of Stones" seems otherworldly with its Romanesque architecture and houses built between rocky boulders. Voted the "most Portuguese village in Portugal", this village features cave houses, large granite boulders, and the Monsanto Castle.
Much of the filming took place at the ruins of Monsanto Castle. Another nearby castle, Penha Garcia, also served as a filming location for the House of the Dragon.
If you visit this village, bring a pair of sturdy travel shoes — Monsanto has some epic hiking trails where you can (quite literally) follow in the footsteps of your favourite characters.
Top Tip: The Monsanto village is a three-hour drive from Lisbon. Penha Garcia is a short 20-minute drive from Monsanto.
Suggested Stay: Old House
Practical Tips for Exploring House of the Dragon TV Series Filming Locations
Many of the House of the Dragon filming locations are in England, with many concentrated around southern England – the perfect excuse to take a road trip, I think.
If you'd like to plan a trip to see these filming locations, you may want to focus your destinations either around England or southern Europe. Combine your England trip with the GoT locations in Ireland. Your Spain itinerary can also include sites in Portugal.
House of the Dragon TV Series Film Locations: Map
House of the Dragon Filming Locations: Read Next