Planning your next trip and need a little inspiration? Discover these brilliant one-week vacation ideas all around the globe.
If you're like the majority of full-time professionals, you probably only have a few days of vacation to spare each year to use for traveling.
At first glance, a one week trip might not seem like a lot of time. However, you can actually visit a LOT of cool places and do some really amazing things with just one week of vacation.
Don't believe me?! Let's take a jaunt through the best trips and vacation ideas you can take in one week (or less!).
Epic Trips You Can Take With One Week of Vacation Time
North America
Road Trip Through the Canadian Rockies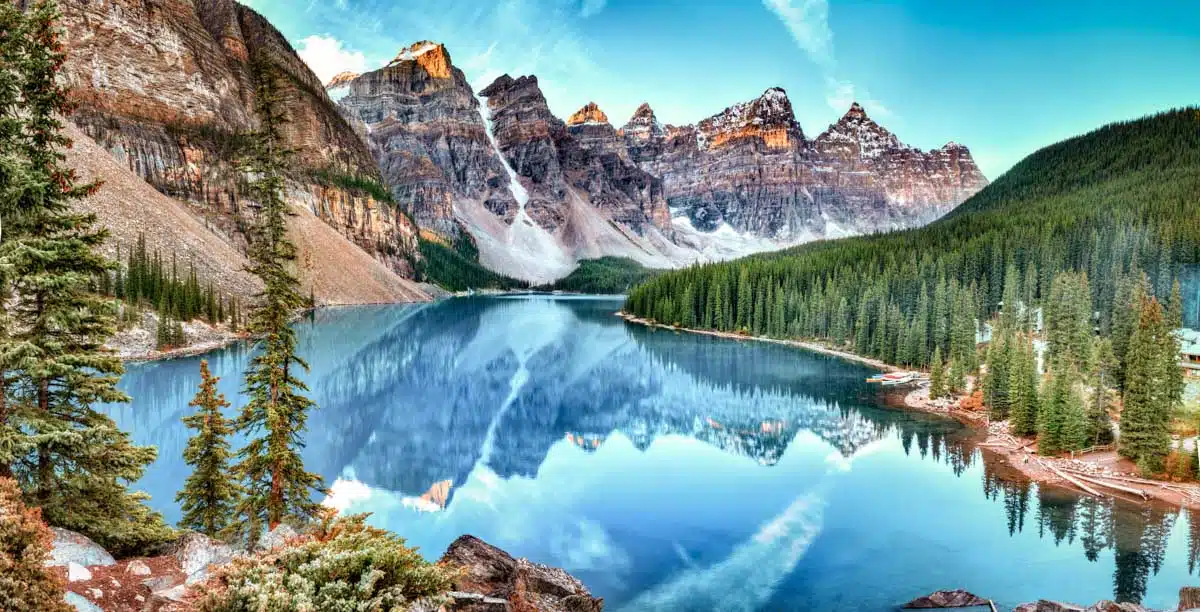 Thanks to Instagram and other social media, the Canadian Rockies have become a hotspot for tourists. These stark mountains run through parts of Alberta and British Columbia, Canada and are some of the most stunning places on Earth.
I had the immense pleasure of exploring many parts of the Canadian Rockies while I was stationed in Calgary for work a few years ago.
Banff National Park offers amazing, accessible hiking and kayaking, but if you have a whole week, take some time to drive all the way up to Jasper National Park, and around Yoho National Park too. Banff is easily one of the best one week vacations you can take.
The highway that connects Banff and Jasper, the Icefields Parkway, is one of the world's most beautiful drives, featuring breathtaking glacier views and staggering peaks.
If you have even more time, a trip down south to Waterton Lakes, which sits on the US border, is definitely worth the effort.
Read Next: The Ultimate Canadian Rockies Road Trip
Drive Down the Historic Route 66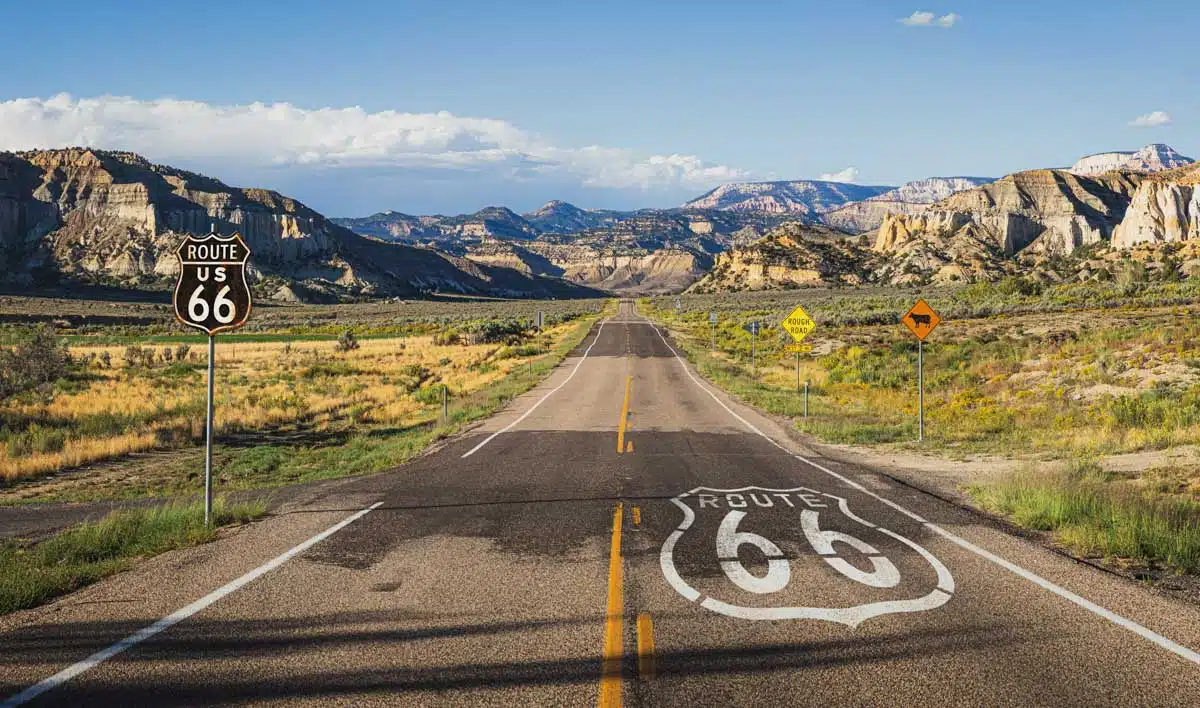 There's no better way to spend a one week vacation than by taking a great American road trip.
Yes, you can actually get your kicks on Route 66 with just one week of vacation!
This route passes through parts of Illinois, Missouri, Kansas, Oklahoma, Texas, New Mexico, Arizona, and California, making for a wide variety of terrains, climates, scenery, and landmarks.
From the skyscrapers of Chicago to the big skies of New Mexico, the Great Lakes to the Pacific, you can drive all of this route in a one week trip or just a portion of it to soak in some of the most spectacular areas of the United States.
Dress Up for Dia de los Muertos in Oaxaca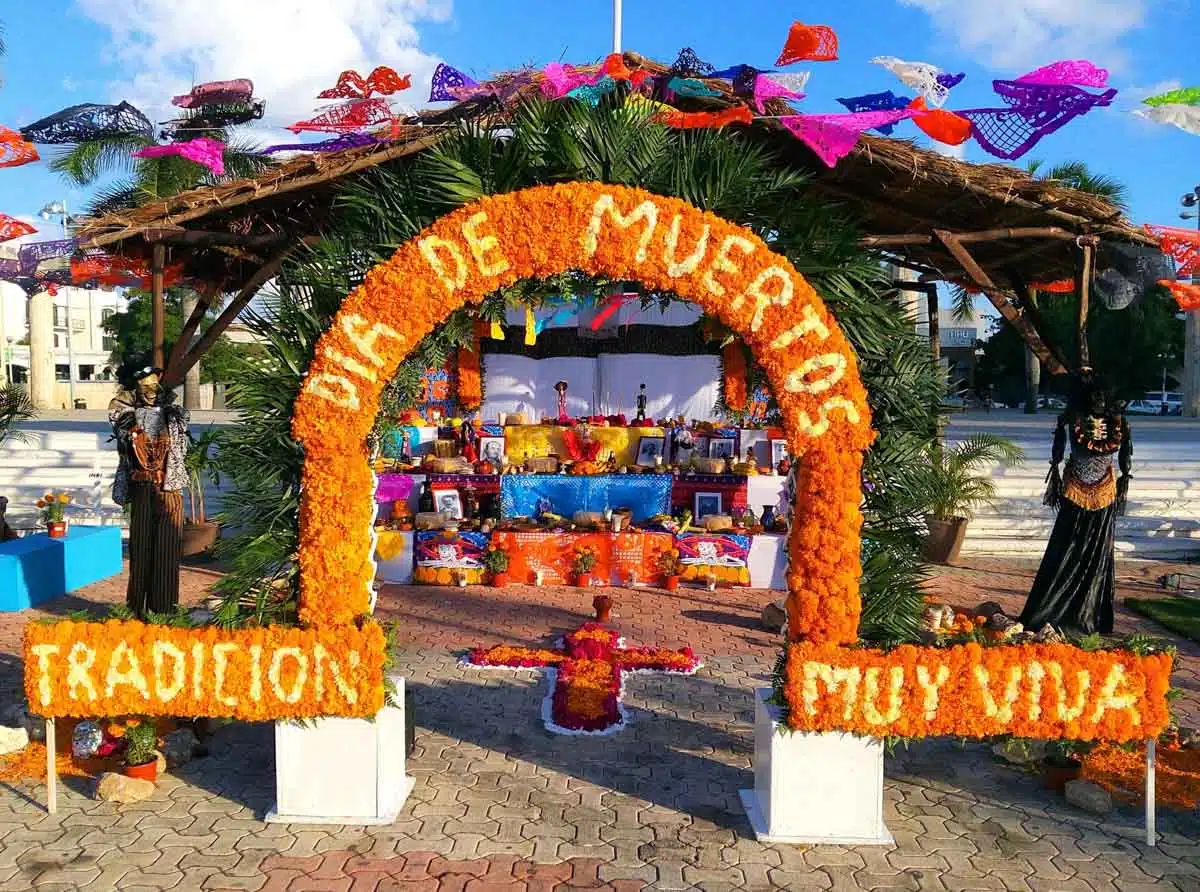 Want to experience one of the world's most unique and colorful celebrations during a week long vacation?
Head to Oaxaca, Mexico to explore the region's amazing scenery and food, all while also celebrating Day of the Dead in the heart of it all.
For this festival, locals and visitors alike dress in amazing traditional garments and paint their faces like skulls.
Read Next: Why Oaxaca Should Be on Your Radar
South and Central America
Party Hard at Carnaval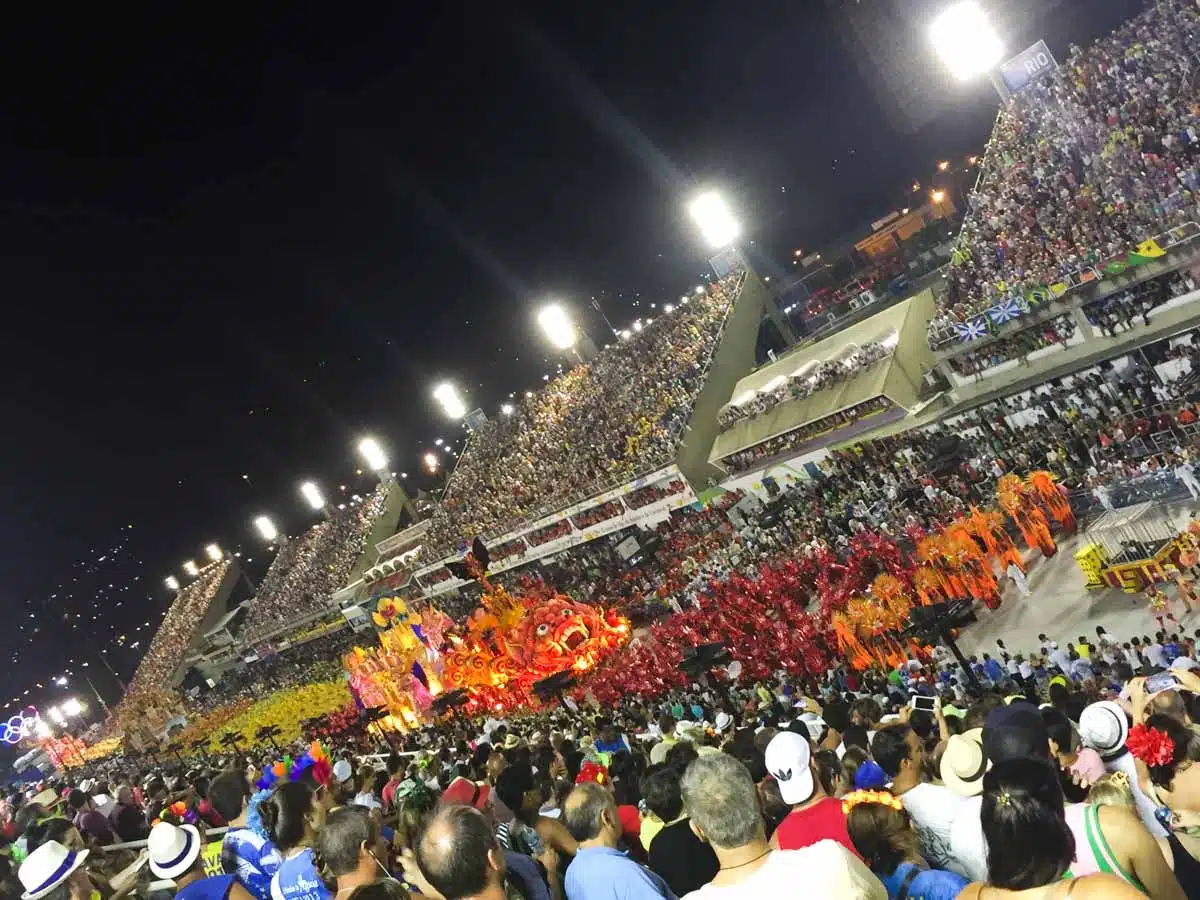 Maybe outdoors and wildlife isn't your thing, and instead you'd rather have your own wild party. That's totally cool.
If your jam is to party until the sun comes up (as per tradition), head to Trinidad & Tobago, Brazil, New Orleans, or Italy for Carnaval celebrations.
With dazzling parades, costumes, and festivities galore, these week long parties are a once-in-a-lifetime experience for any and all who dare to go all-out.
You can easily spend a week long vacation partying in each of these destinations – having spent a week at Rio's carnival a couple of years ago I can attest to the fact that it is hella fun!
Read Next: Rio de Janeiro May Not Be Brazil's Capital But it is an Epic Trip
Go Trekking in Patagonia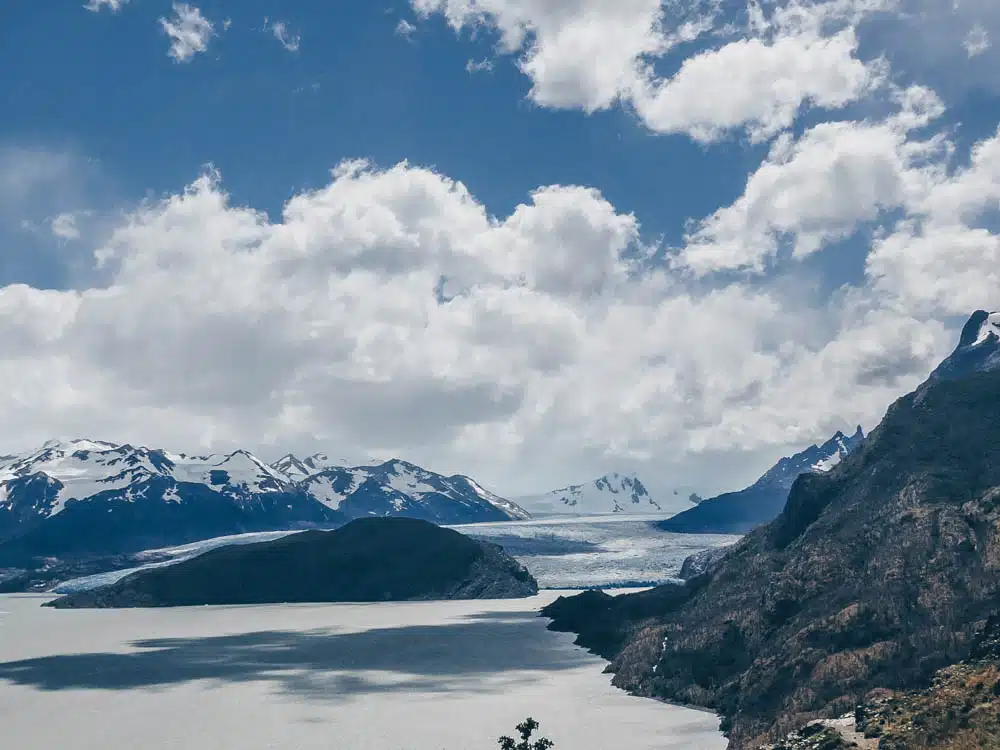 If you've seen any desktop photo or screensaver ever, you've probably run into photographs of the spectacular mountains in Patagonia at least once.
Patagonia is a region spanning parts of southern Chile and Argentina, and is home to jaw-dropping parks and trails unlike anywhere else in the world.
Chile's Torres del Paine National Park is home to the famed W trek, which takes 5 days to complete, perfect for a one week vacation. Nearby El Chalten is also a breathtaking experience.
In Argentina, hiking to the world-famous Mount Fitzroy and visiting the Perito Moreno glacier is also a feasible adventure for a week long trip.
Hike to Machu Picchu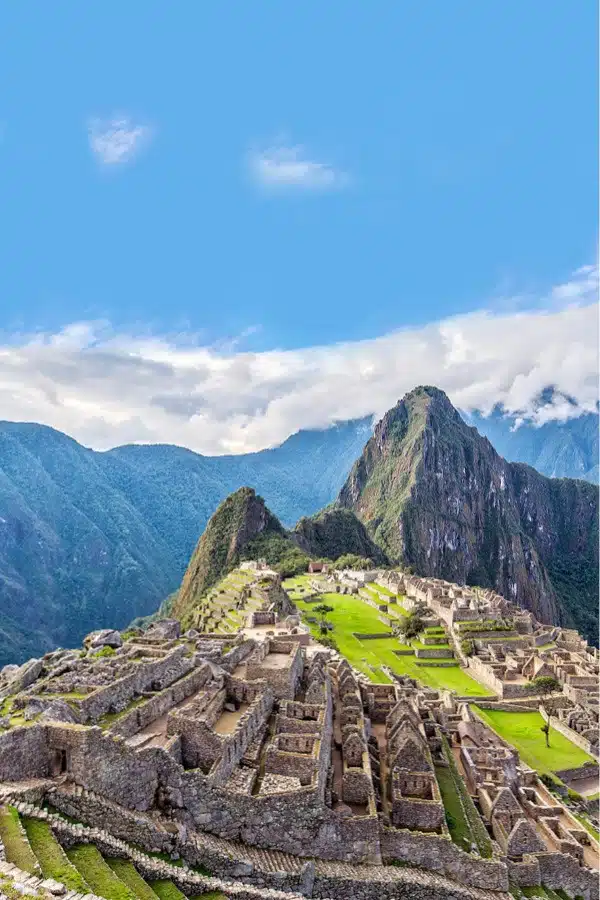 There are few bucket lists that exist without Machu Picchu somewhere on them.
This iconic Inca landmark is famous around the world for its stunning location in the Andes, and its unique set of ruins from an era long ago.
With just one week of vacation, kick things off in Cusco, before taking one of the many treks to Machu Picchu, including the Salkantay, Lares, and of course, the famous Inca Trail.
Take note: if you do want to attempt to get a permit for the Inca trail, you have to reserve several months in advance!
Don't let this stop you however. A trek to Machu Picchu can be one of the best week long vacations you take.
Explore the Amazon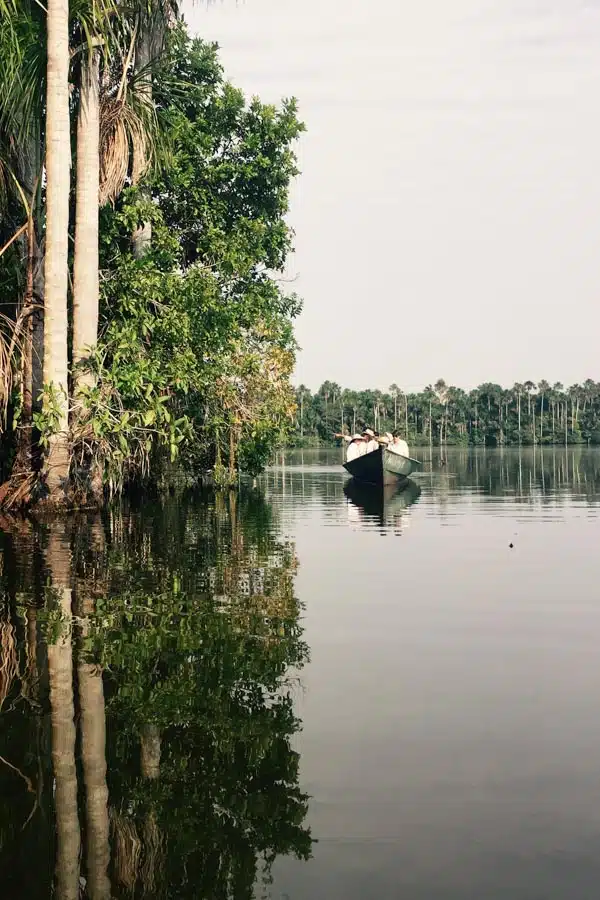 The Amazon is the longest river in South America. It is also home to the world's largest rainforest that houses an incredibly diverse ecosystem of plants and wildlife.
Because of its size, the Amazon and its tributaries wind their way through Peru, Bolivia, Venezuela, Colombia, Ecuador, and Brazil.
With a week of vacation, there are several ways you can explore the Amazon. If you enjoy boats, hop on a cruise of the river. Alternatively, you can stay in a lodge in the rainforest to learn about the vast plant and wildlife in the region.
Europe
Drive Iceland's Ring Road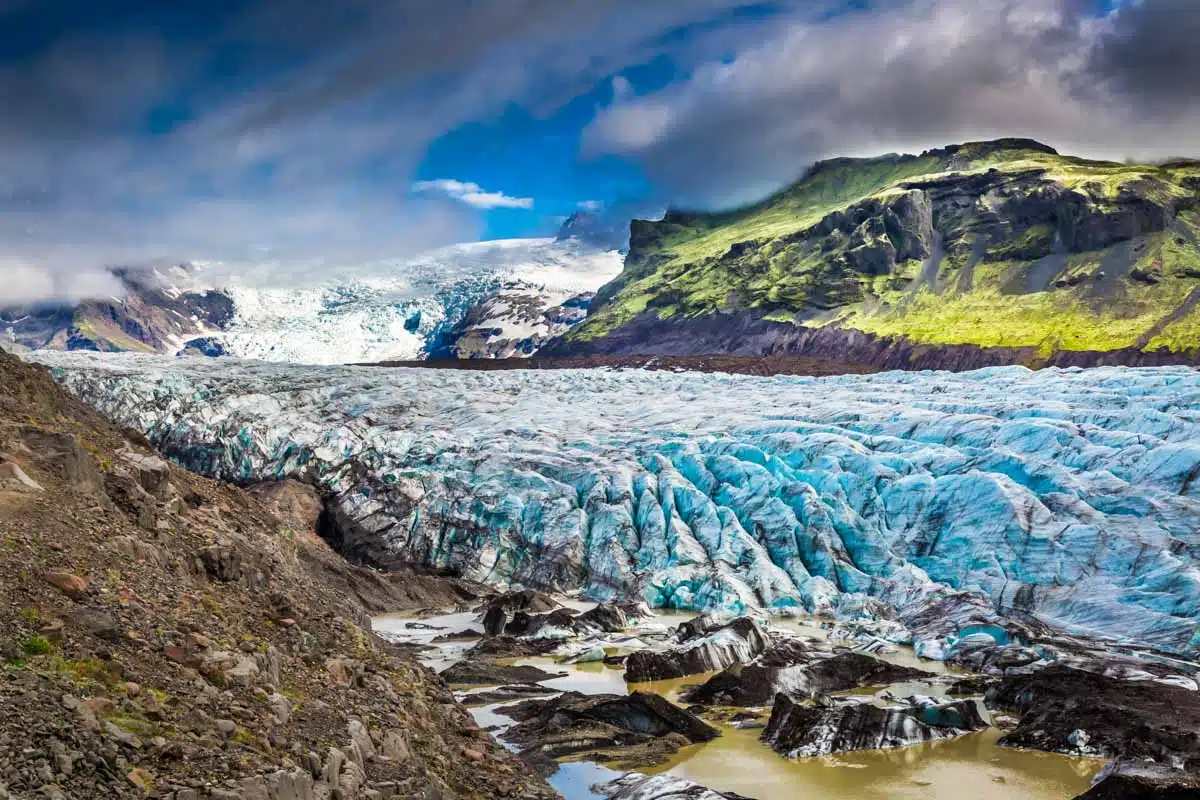 The Ring Road in Iceland is one of the most famous road trips in the world, and for good reason.
It's full of beautiful mountains, glaciers, volcanoes, beaches, canyons and more. An outdoor lover's paradise, Iceland is basically a playground full of trails and hikes to enjoy.
You can even camp around all of Iceland if you want to spend even more time outdoors. If you decide to drive it in the fall, winter, or spring, you might get extra lucky and catch the northern lights.
A one week vacation is just enough time to see the major sights around the ring road.
Chase the Northern Lights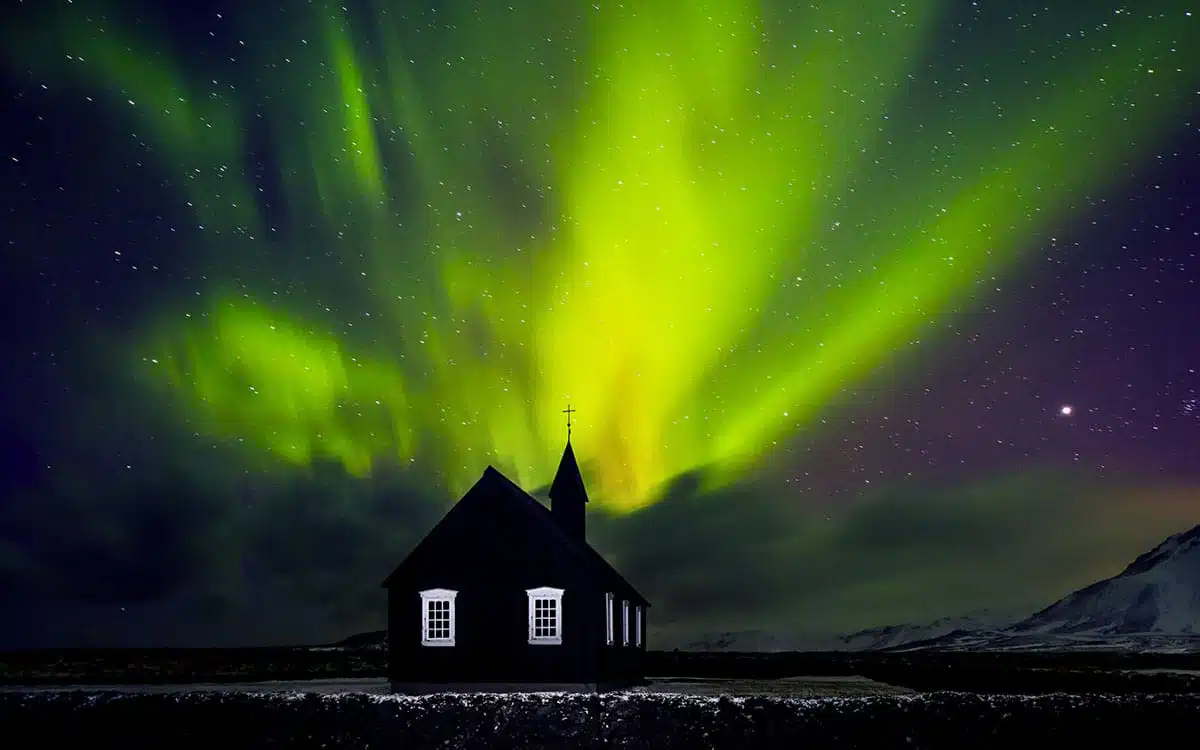 This is an obvious one, but I had add a trip to see the Northern Lights as one of the best week long trip . I'd be totally crazy if this wasn't on a list of epic adventures.
If you have a one week vacation in the winter, chasing the northern lights is one of the most awe-inspiring and spectacular adventures you can embark on.
While there are many places around the world you can see the northern lights, they're dependent on a few different factors, including solar activity and cloud cover.
That's why I highly recommend taking a week to try and see them – you might get unlucky for a few days, but increasing your time also increases the chances you have to see them.
Having been on a trip to Tromsø, Norway and seen the lights 3 nights in a row, I'd recommend going there to chase the auroras.
However, there are also places in Alaska, Canada, Iceland, Finland, Norway, Sweden, and Russia where you can see them too. The aurora borealis was truly one of the most spectacular sights I've ever seen, and yes, I only took a week of vacation.
Read Next: Stunning Hotels in Iceland for Seeing the Northern Lights
Island Hop in the Azores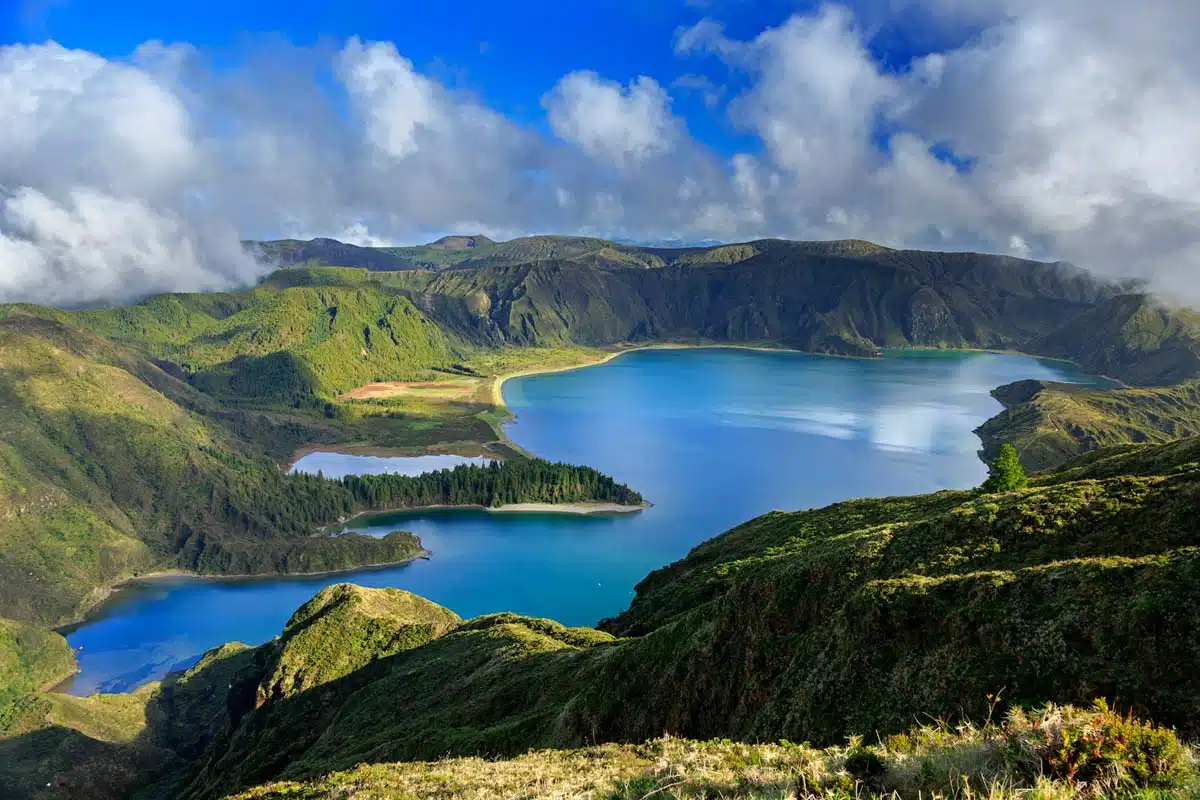 The Azores are often known as Europe's best kept secret, though this striking archipelago smack dab in the middle of the Atlantic is quickly coming into the spotlight.
On the largest island of São Miguel, visit an abandoned hotel, swim with dolphins, or drive through fields of hydrangeas.
Once you've explored São Miguel, head to some of the smaller islands, like Pico, Terceira, or Faial, which boast craggy coastlines and unbelievable landscapes. With one week of vacation, you can visit a few of these beautiful islands in the middle of the Atlantic Ocean.
Africa
Go Glamping in Morocco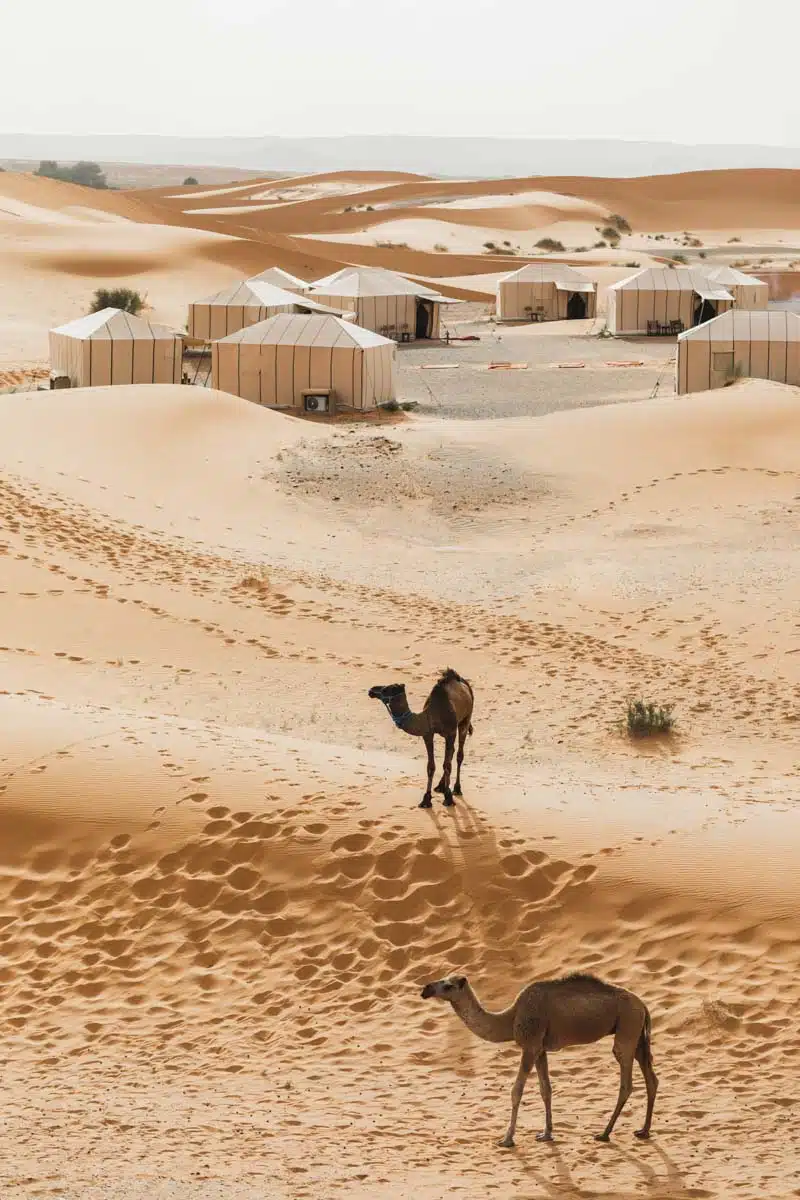 Glamping is an experience everyone who enjoys the outdoors should try at least once. If you don't know what glamping is, it's like camping, but totally luxurious. Big tents, large beds, beautiful decor, and private bathrooms are some of the things you can expect from a glamping experience.
Morocco has an absolutely spectacular glampsite called Scarabeo Camp, which is located outside of Marrakech. I traveled to Morocco and spent a few days in Marrakech and a few days glamping at Scarabeo, and it was so wonderful. Here, there were massive tents and meals served 3 times per day.
Of course, the best part about my Morocco glamping experience was that there's really not a lot to do besides soaking in the beauty of the Atlas Mountains and the sand dunes of the area, watching the world as it turns gold and orange in the setting and rising sun. It was a wonderful week long getaway from the hectic days at the office.
Experience Incredible Wildlife on a Safari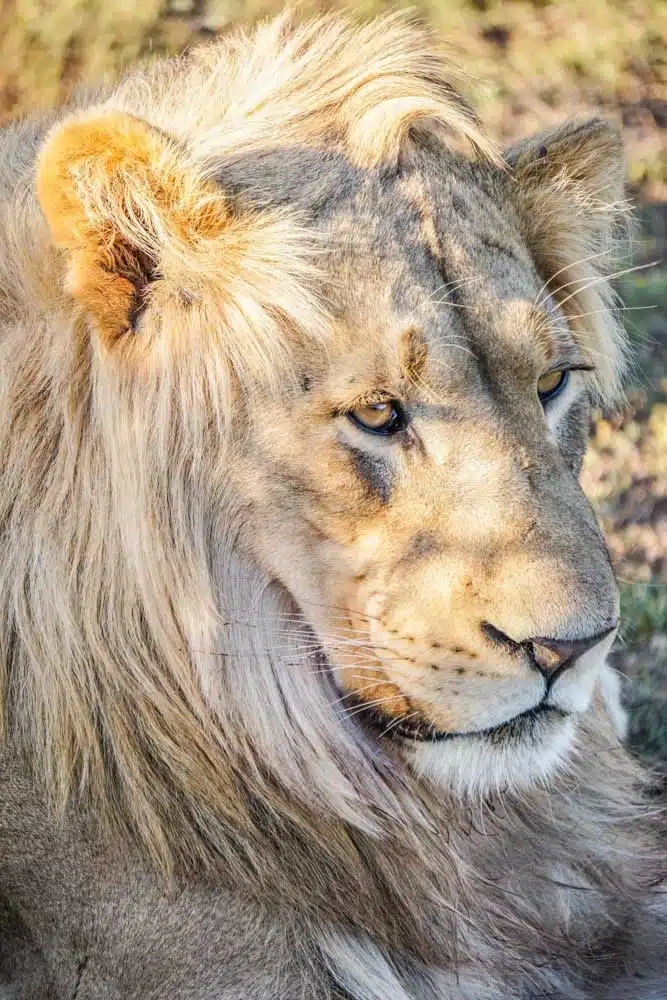 If you live in an urban area with very little wildlife, or you simply enjoy learning about animals, a safari might be a fantastic adventure for you. While parts of Africa, such as Kenya, Tanzania, and South Africa, are the most famous areas for safaris, there are also several other wildlife tours around the world.
It would literally be impossible to list them all here but I spent some time in the brilliant Addo National Park at the end of my Garden Route trip through South Africa and it was pretty brilliant.
Asia
Explore Iran and Ancient Persia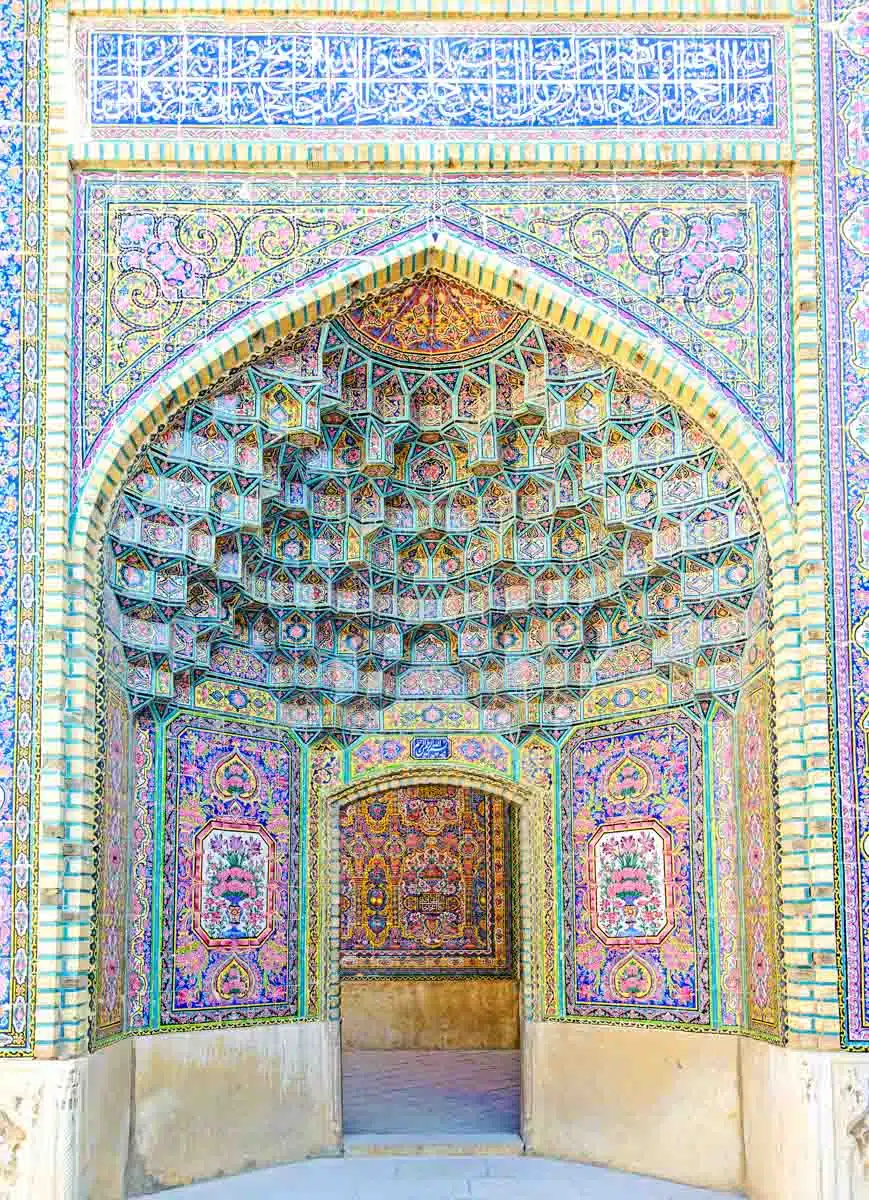 Iran is a destination not many people think about going, but I'm here to tell you that it's likely one of the most incredible places you'll ever visit. Here, history dates back many millennia, and a lot of the colorful historic sites are unlike any other destinations in the entire world.
The people in Iran are so friendly and welcoming (yes, even to American tourists), unlike the images the American media and government would like us to believe.
In Iran, there are plenty of local tour operators who are willing to organize week long trips of the country, perfect for anyone who only has a few vacation days to spare.
See Some of the Most Amazing Temples and Landscapes in the World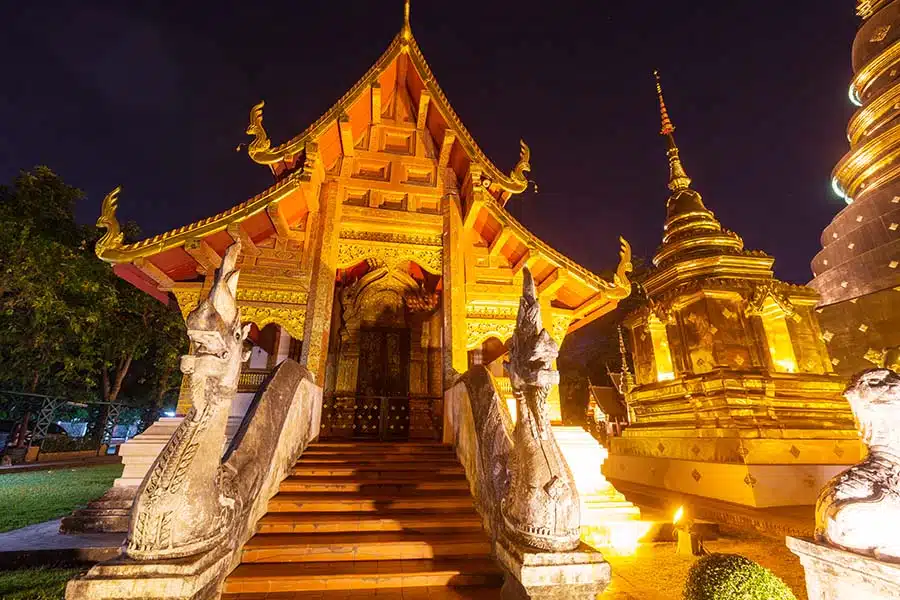 The Asian continent is home to some of the most spectacular and amazing temples in the world.
Whether you'd like to see the colorful Hindu temples of India, the crumbling ruins of Bagan, or the golden temples of Thailand, there are so many one-week itineraries you can take all over Asia to see some of these historic structures.
There are many places in Asia where you can see historic buddhist and Hindu temples. Some of my personal favorite places to see temples in Asia include Chiang Mai and Chiang Rai, Thailand and Bagan, Myanmar.
I still have yet to see Angkor Wat, but I've heard it's incredibly magical. Or, head to Nepal for temples and incredible multi-day trekking, like the Poon Hill Trek.
Go Island Hopping in the Philippines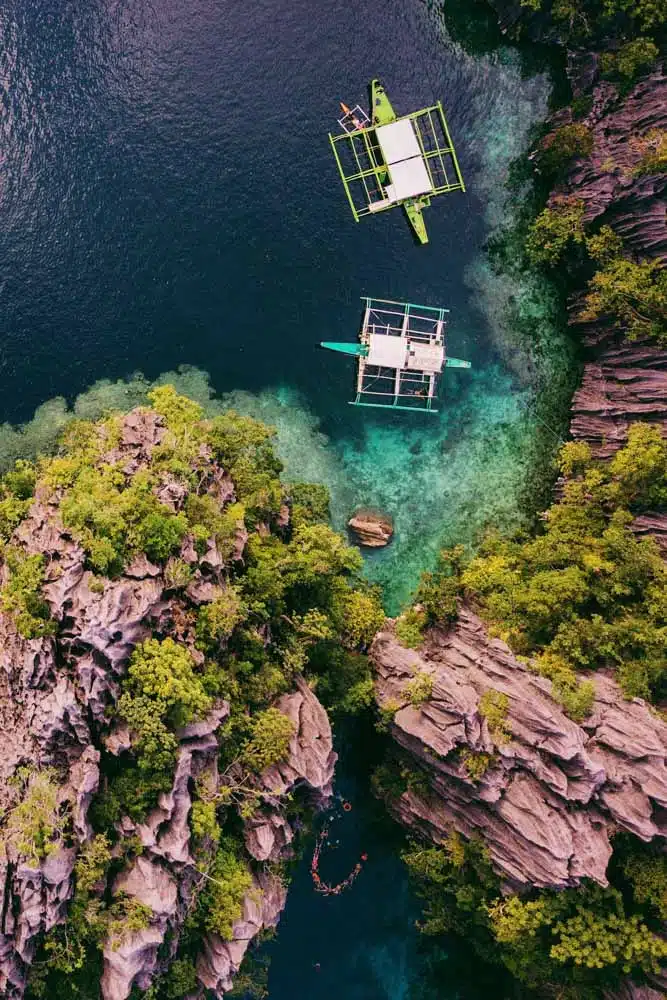 If you love sparkling blue beaches and beautiful, volcanic landscapes, the Philippines is hard to beat.
Divers, surfers, adventurers, and foodies all flock to the Philippines to experience its variety and splendor.
With over 7,000 islands, you could literally spend forever exploring them all. Luckily, you can also easily fit some of the main highlights in a one-week itinerary if you plan carefully and prioritize.
Australia and Oceania
Dive the Great Barrier Reef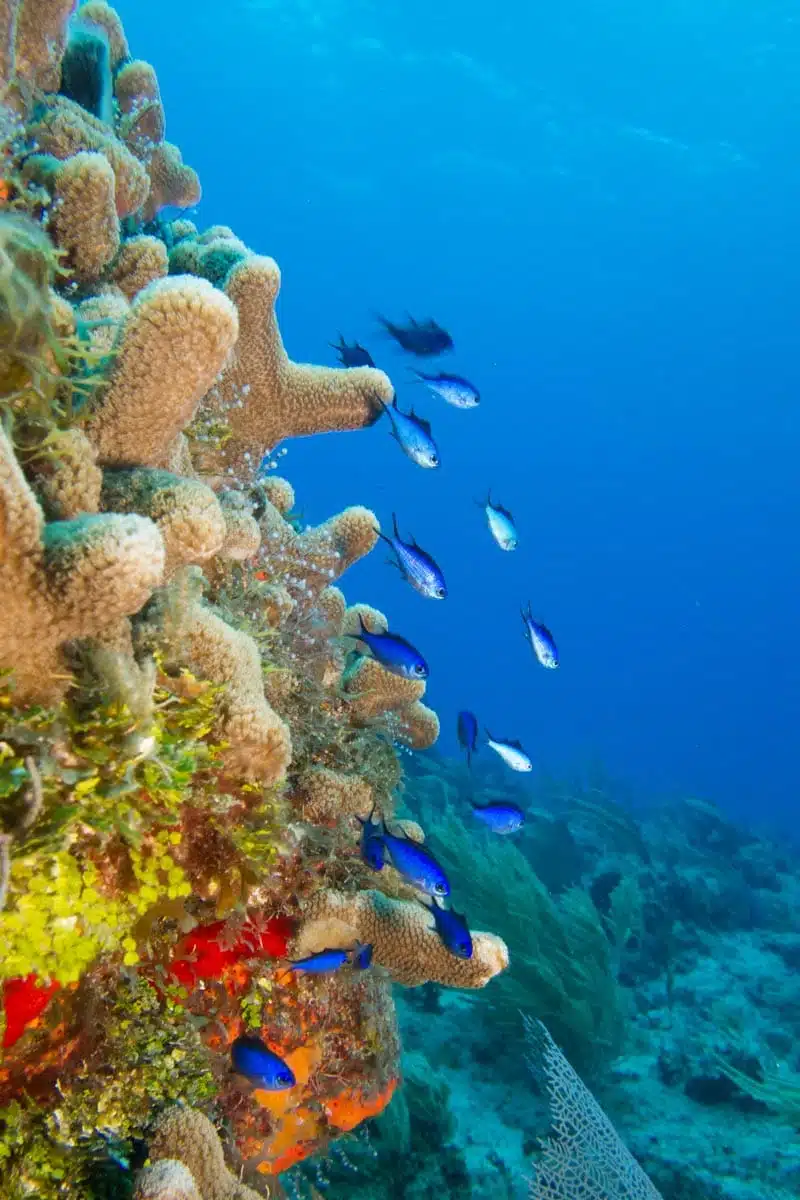 Diving is an incredible and addicting sport, so it's no wonder people take weeks of time off simply to dive in the world's most amazing reefs.
The Great Barrier Reef is among the largest and most spectacular in the world. Located off the coast of Australia, this reef is home to many species of marine life, coral, and more.
Because diving requires a wait time before flying, it's difficult to do it with just a weekend's worth of time. However, if you have a week, get your wetsuit on and start exploring the underwater universe.
Amazing Trips You Can Take Anywhere
Learn to Surf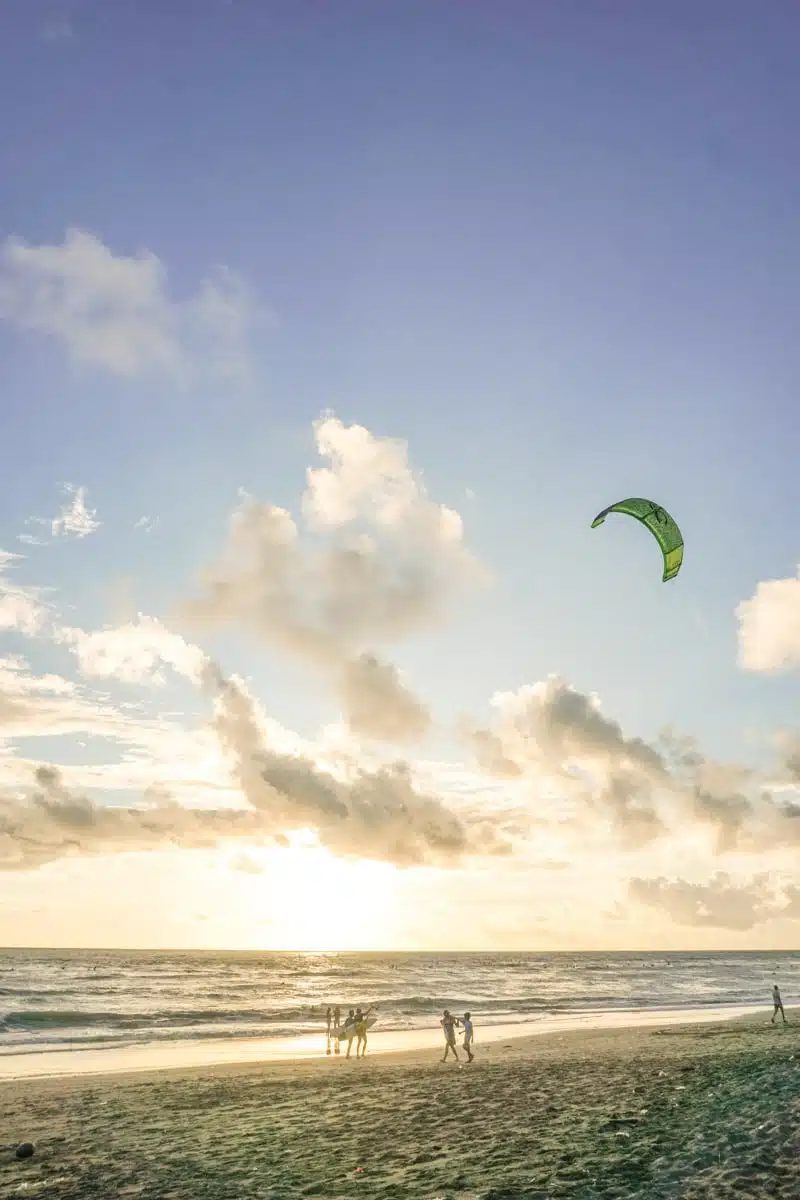 Unless you're a water sports rock star with incredible balance, you probably can't learn to surf (well) in just one day. However, if you have one week to learn, you can definitely get your bearings while riding the waves.
There are several places around the United States that offer surf schools, like Los Angeles, Florida, and Hawaii. However, if you're looking for a more tropical adventure, try El Salvador, Bali, the Philippines, Brazil, or Portugal.
Cook Your Favorite Cuisine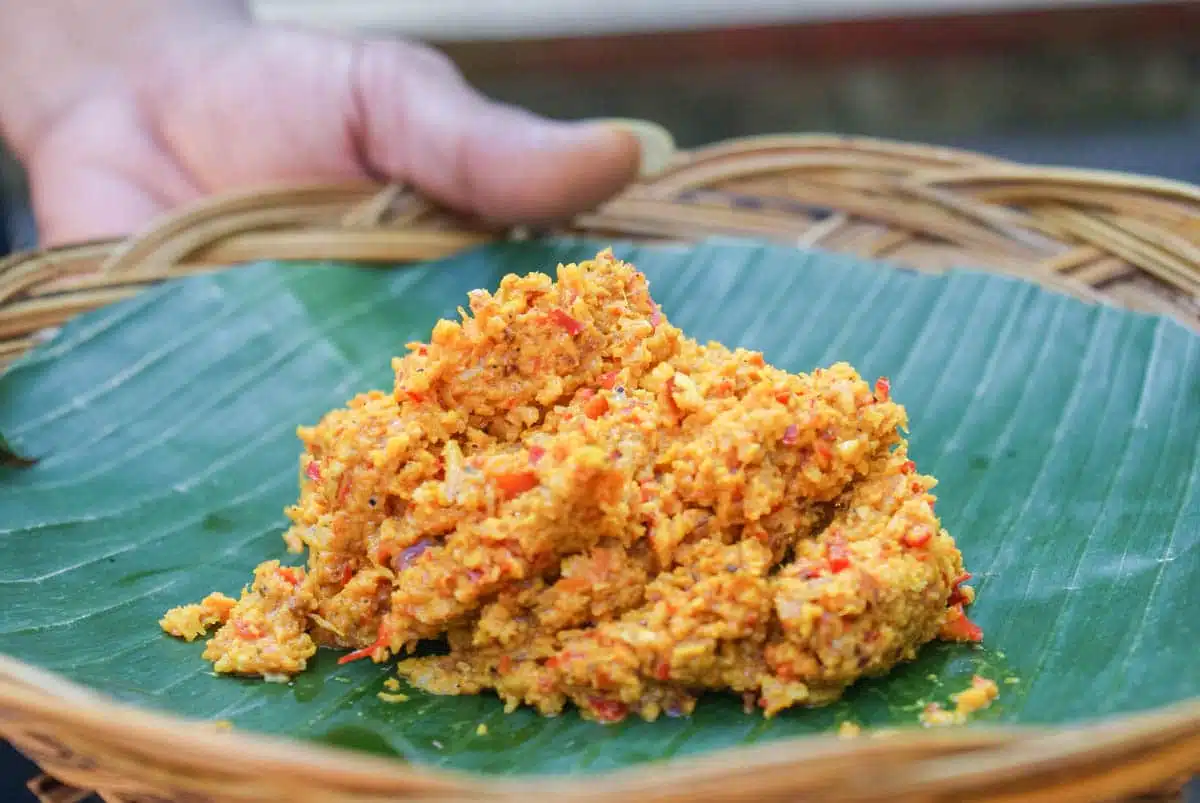 Ever wanted to learn how to make pasta in Italy? Or pad thai in Thailand? Or ramen in Japan?
With a week of vacation, you can absolutely learn these things (and more!)…right from the source.
Many large tour companies offer pre-planned cooking and food-focused tours, but if that's not your thing, try Airbnb experiences or local cooking classes to see what options are available.
Cooking classes are available literally anywhere in the world…but if you need some ideas, I know from personal experience that Tuscany, Bali, Chiang Mai, and Oaxaca have some really amazing options for cooking classes!
Ride a Hot Air Balloon Over A Gorgeous Landscape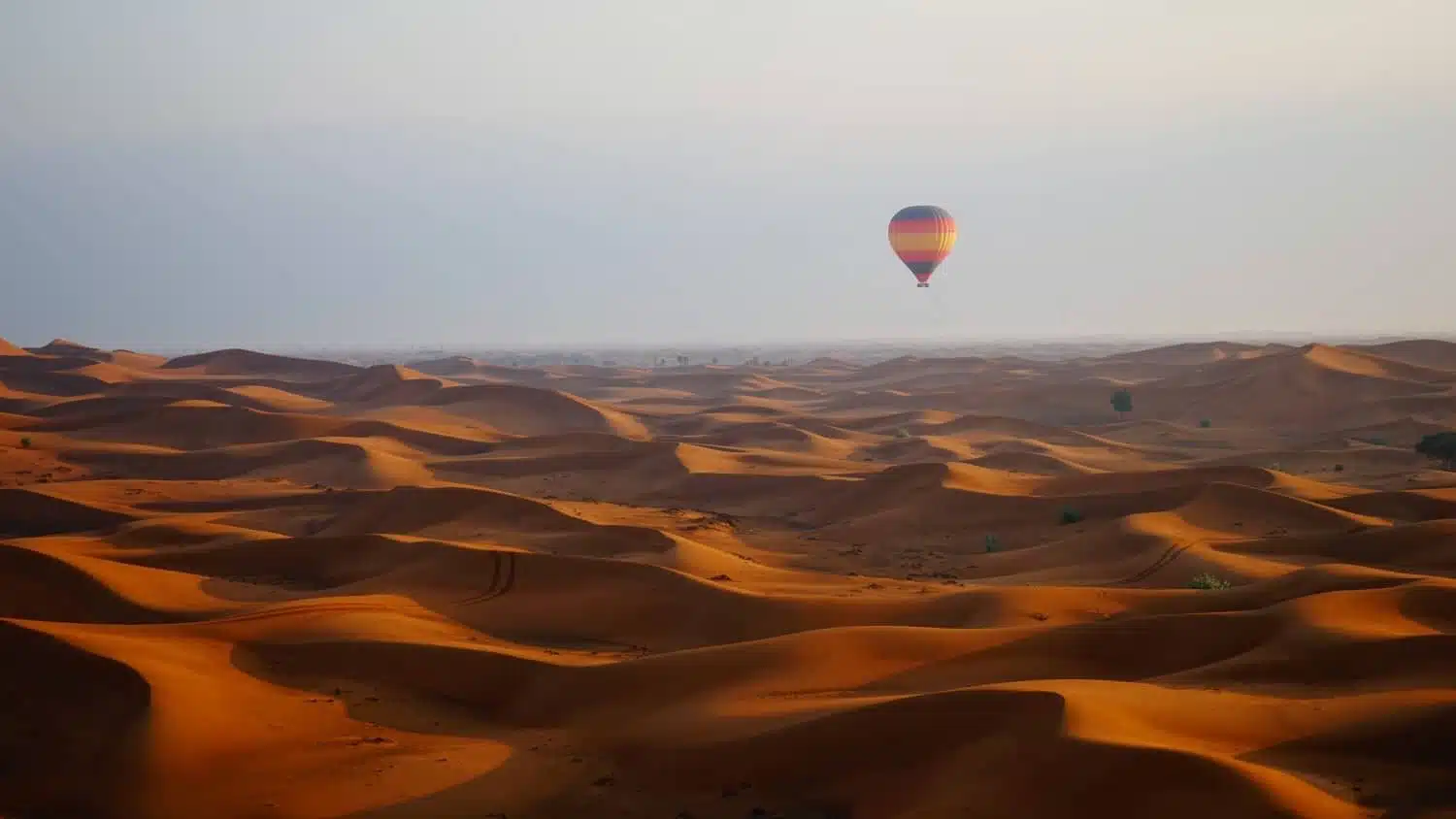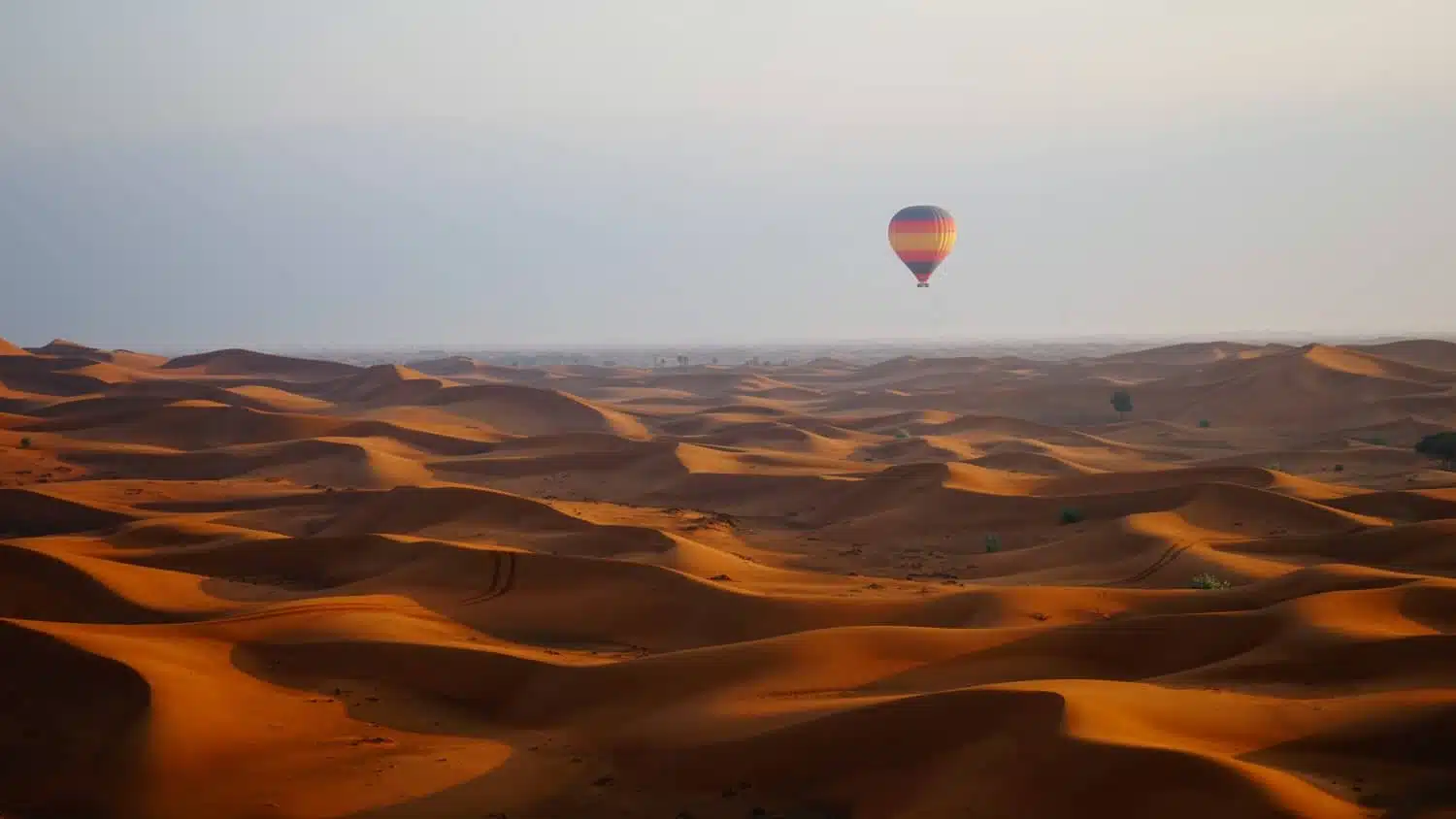 Traveling somewhere far for a hot air balloon ride might seem a little…weird. But hear me out. If you've never been on a balloon before, it's such a strange and surreal experience to float through the air, seemingly weightless.
Sure, you could take a hot air balloon in a single day, but perhaps not in some of the most iconic hot air balloon spots in the world. Plus, while you're in a truly stunning new place, it's worth checking out from above AND below.
If you are looking for a romantic one week getaway for your significant other, I can't emphasize how magical a hot air balloon ride over a beautiful landscape is.
Although I'm partial to Cappadocia, Turkey (I mean LOOK at the photo above – gorgeous, right?!), you can find epic balloon rides in Bagan, Myanmar, Dubai and Albuquerque, New Mexico, too.
Stay in an Ice Hotel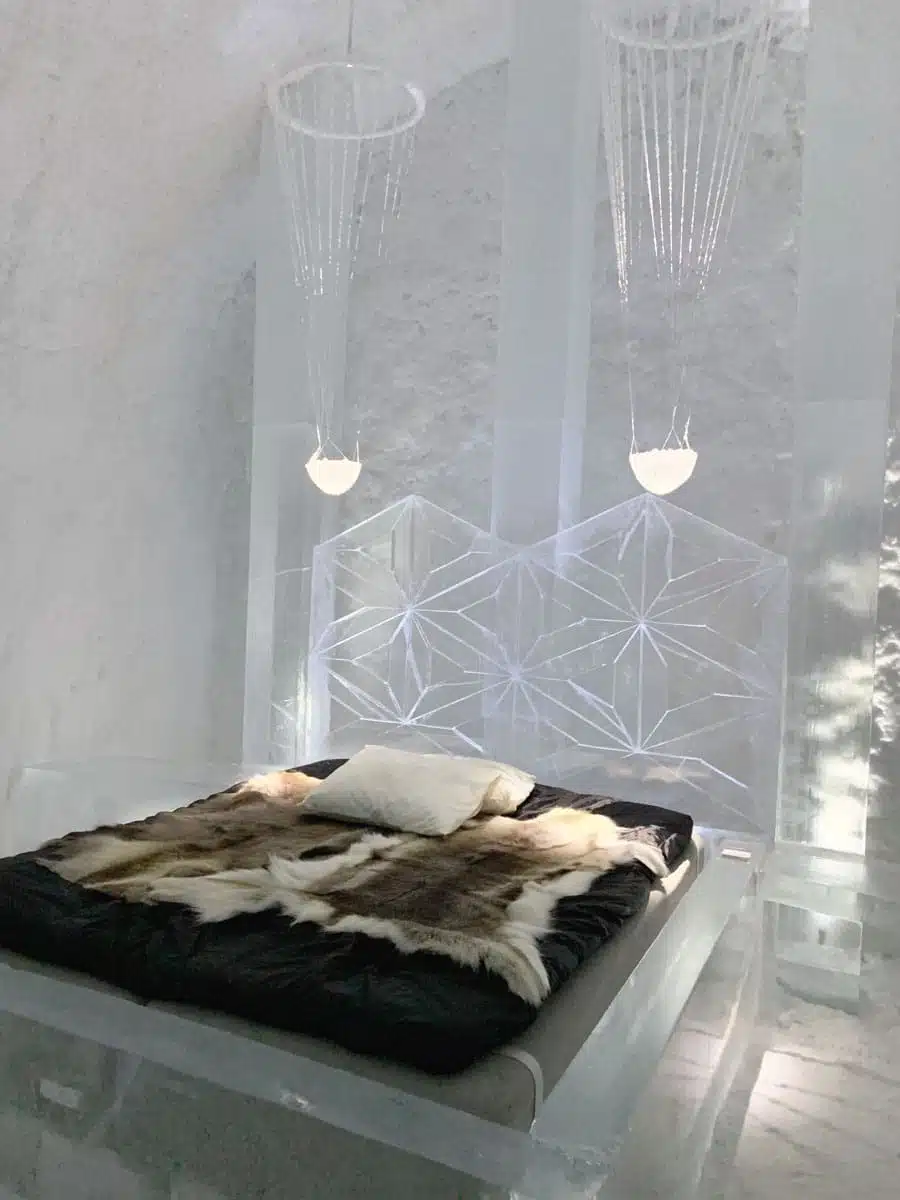 Yes, this is a real thing. In cold winter areas, the climate is frigid enough to build entire structures out of ice, including full-service hotels!
Because these are only open during the coldest months of the year, it's crucial to book in advance to reserve your night (or nights, if you're brave).
There are ice hotels around the world, but many of them are located in Canada or Scandinavia.
I wouldn't recommend staying in an ice hotel for an entire week, but traveling throughout the region you're visiting for a few days is worth it if you've already made the trek to get there in the first place.
Love This? Save and Share on Pinterest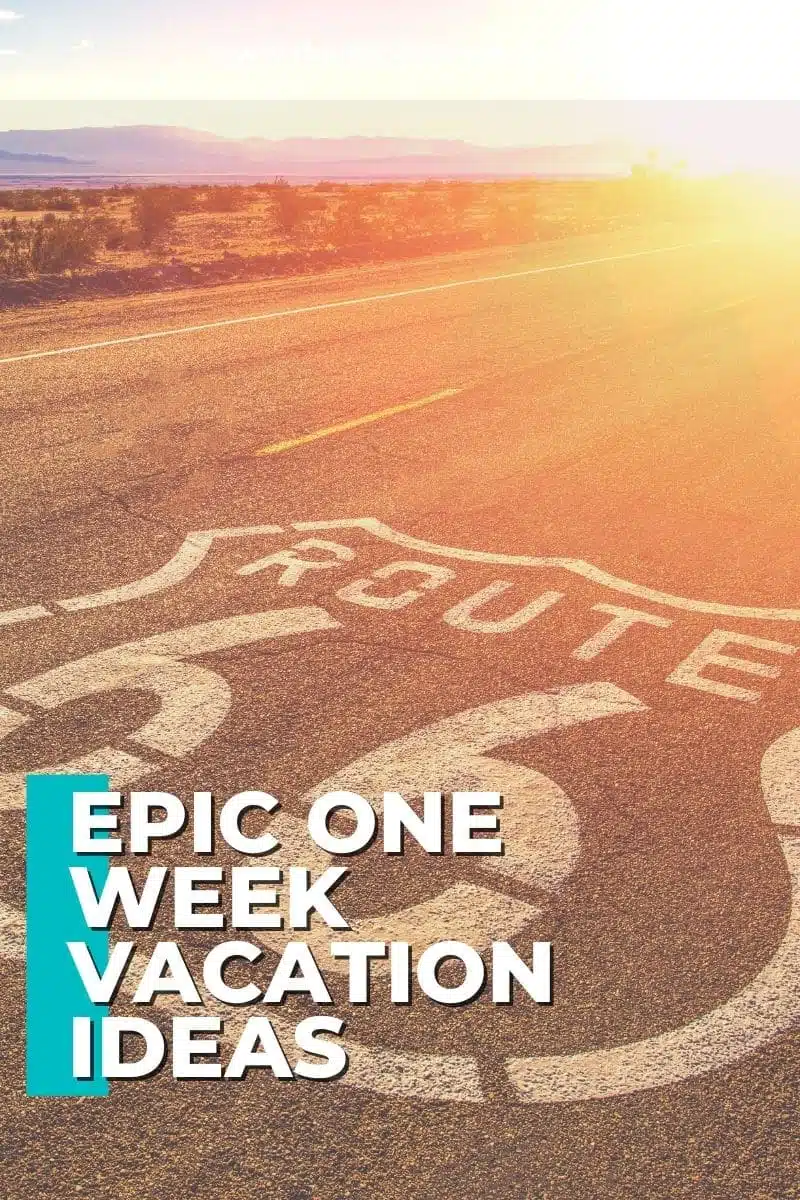 One Week Vacations: Read Next