Looking for the best places to visit in November? Here are ten stellar destinations to inspire your next trip.
If you live in the Northern Hemisphere, November is the month that the reality of winter bites – the halcyon days of summer are long gone, replaced with chilly weather, short daylight hours and, if you're really lucky, buckets of rain.
No wonder then that November is the time that many people (including me) decide to flee the scene of the impending winter in favour of something a little different.
Whether you're looking for winter sun holiday destinations, adventure hotspots or just cool places to spend a few days, these are the best places to go in November.
Where to go in November
Nevis, Caribbean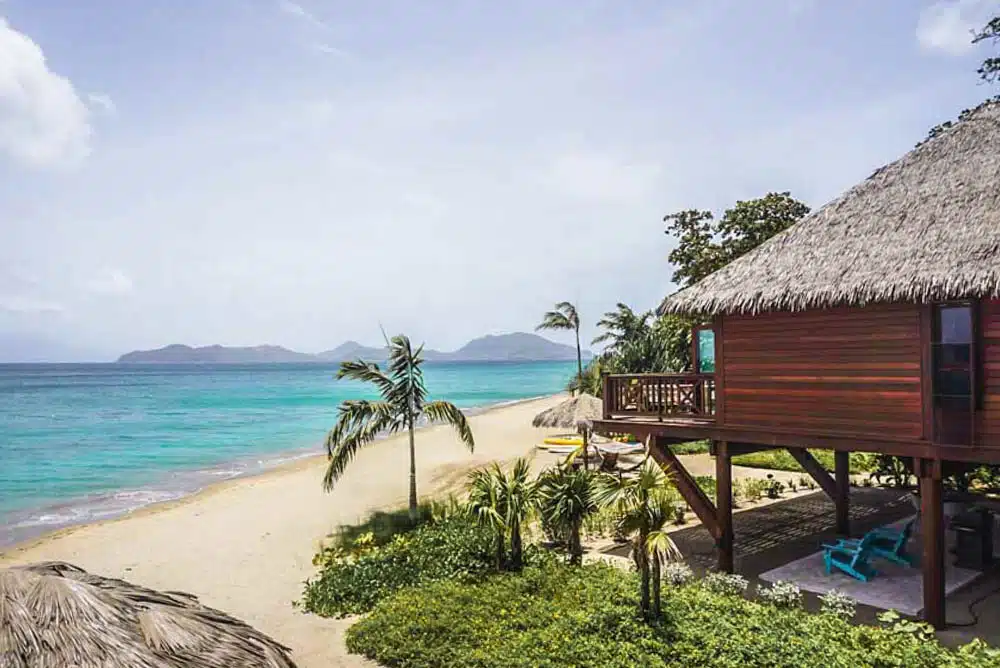 Average Temperatures: 26° / 22°c
Season: Beginning of the dry season
Nevis is a small island with a big personality that has somehow managed to escape the tourist hordes. In other words, it is the perfect place for a chill Caribbean holiday and who doesn't like the sound of that?
Adventure-lovers can tackle the distinctive Nevis Peak – the dormant volcano that looms over the island, while sun-worshippers can flop and drop on the island's quiet beaches.
However you choose to spend your day, you should top it all off with a legendary "Killer Bee" sundowner at Sunshine's Beach Bar and Grill. Paradise found.
Where to Stay: Paradise Beach or Montpelier Plantation & Beach
Read Next: Exploring Nevis, Your New Favourite Caribbean Hideaway
Patagonia, Argentina & Chile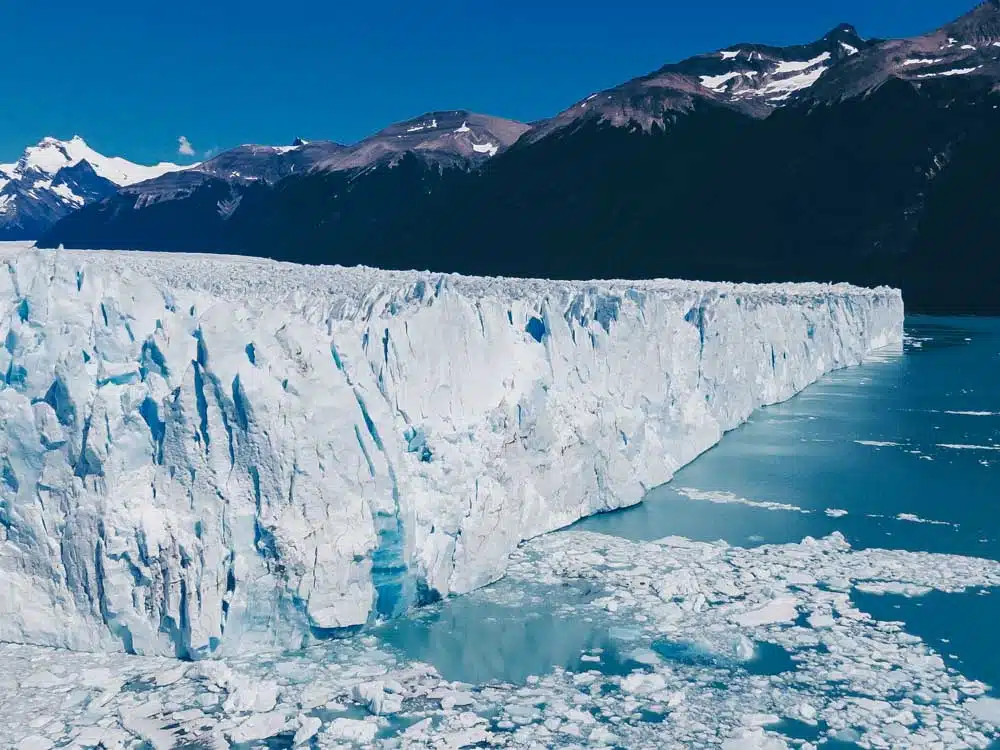 Average Temperatures: 16° / 6°c
Season: Spring
Wondering where to go in November? Well… Patagonia truly is as spectacular as they say.
If mountains, adventure and near-unbelievable landscapes are your thing, you need to get here pronto.
Spread across neighbouring Chile and Argentina, plan to visit both – each side has its own distinct highlights.
On the Chilean side, the spectacular Torres del Paine National Park is the big ticket – hiking the four-day W or seven-day O trek reveals a world of jagged peaks, sparkling lakes and some rather temperamental weather.
Over in Argentinean Patagonia, few people have watched (and heard) the progress of the behemoth that is Glaciar Perito Moreno, one of the world's last few advancing glaciers, without exclamation. Further south, El Chalten is the base from which adventures explore the dramatic Los Glaciares National Park.
Where to Stay: Tierra Patagonia
Read Next: Hiking the W Trek in Torres del Paine National Park
Lisbon, Portugal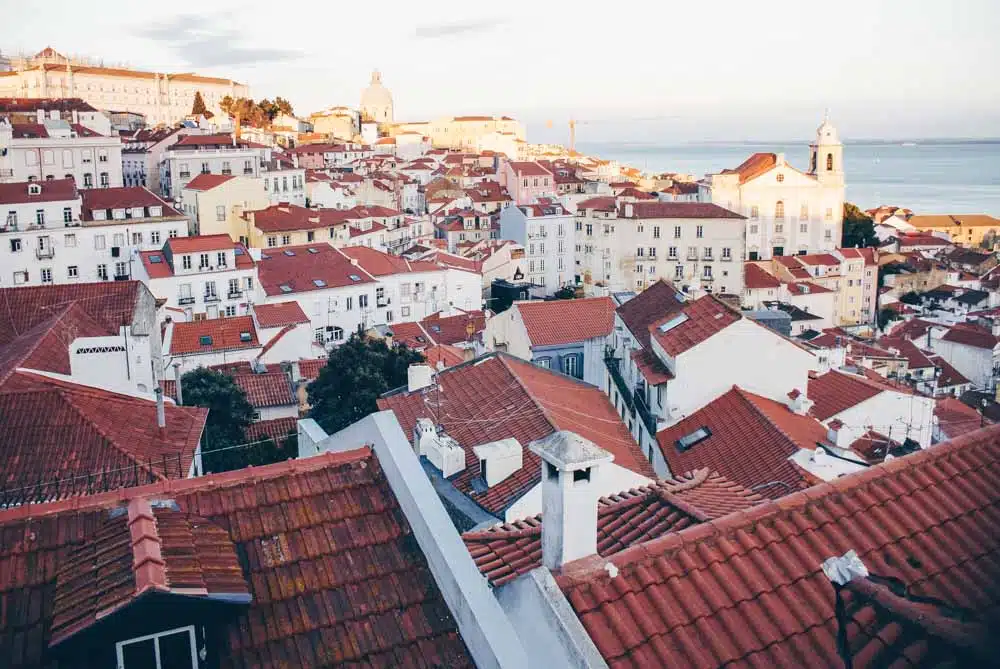 Average Temperatures: 18° / 12°c
Season: Autumn
Lisbon has burst onto the international scene with a spark and a sizzle. It's not difficult to see the appeal: a gorgeous city with gleaming cobbled streets, plenty of striking architecture old and new, an established foodie scene and a laid-back culture.
All of that means that these days, Lisbon can be the teeniest bit trying in the summer, with lots of crowds and soaring temperatures. Not so in the cooler months – hence why it's one of my favourite places to travel in November.
Don't miss the triumvirate of historic landmarks (the Belem Tower, Monument to the Discoveries and Monastery of San Jeronimo) in pretty Belem, before gorging yourself on a few quivering, crumbly and rich Pasteis de Belem from the bakery of the same name.
Those looking to discover a different side of the city would do well to walk around Moraira – Lisbon's old Moorish Quarter. The birthplace of the city's much-loved fado music, it's a web of cultures, cuisines and ages waiting to be explored.
Where to Stay: Memmo Alfama
Read Next: The Lisbon City Break Guide
Lofoten Islands, Norway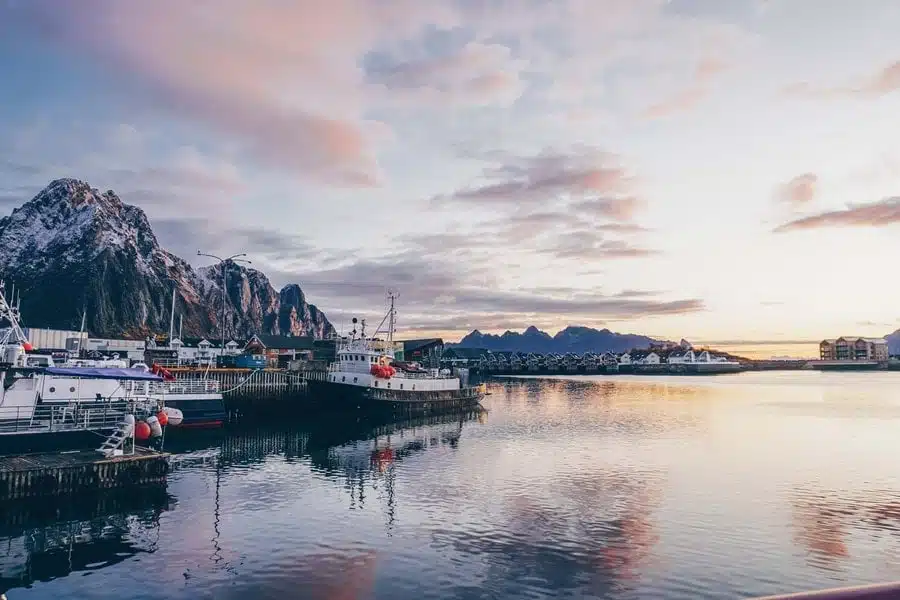 Average Temperatures: 4° / 0°c
Season: Autumn
Ranging across Norway's slab of the Arctic Circle, a trip to the Lofoten Islands is an unforgettable experience.
The Arctic Circle might not spring to mind when you're thinking of where to holiday in November – perhaps it should.
This is the place to go fishing in the fjords during the winter months. Don't worry, it's not as crazily cold as it sounds – the islands benefit from the warming temperatures of the Gulf Stream, which also just so happen to bring a wealth of fish ready to be caught on the line.
Fishing is hard work and there's no better place to refuel (read: treat yourself to a blowout meal of a lifetime) than the Lofoten Food Studios.
Watch in wonder as your chef and host Roy Berglund deftly prepares dish after dish, each as tantalising as it is technically skilled. Then, stumble out with sated stomach to see if you can spy the Northern Lights.
Where to Stay: Thon Hotel Svolvaer
Read Next: A Foodie Adventure in the Lofoten Islands
Cape Town, South Africa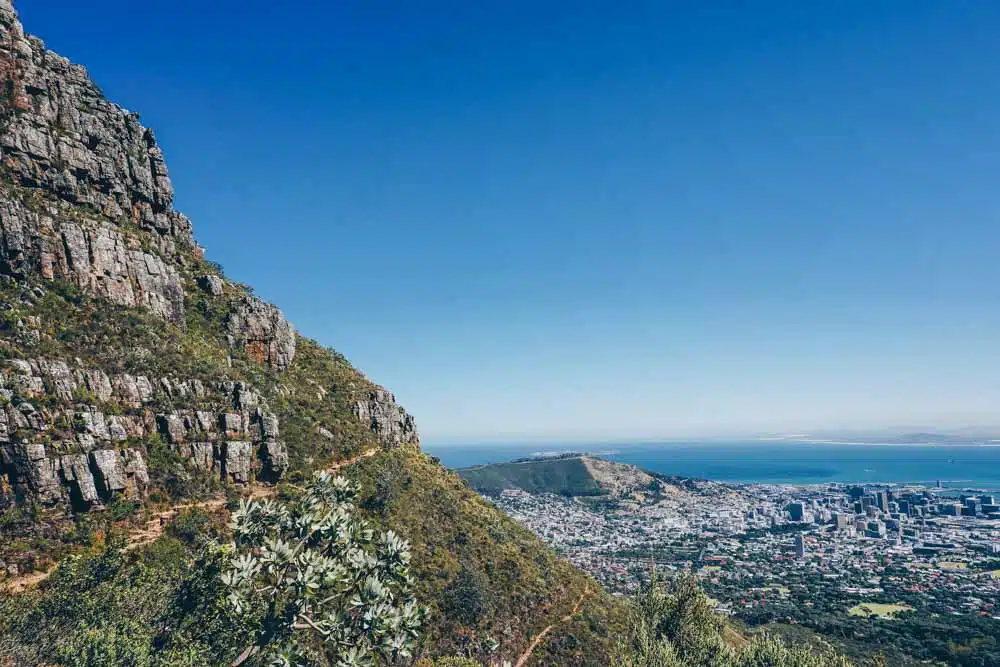 Average Temperatures: 25° / 15°c
Season: Spring
Cape Town's spectacular setting plays no small part in its enduring popularity as a cool holiday destination – not to mention it's one of the best places for sun in November.
Where else can you climb a mountain in the morning, go surfing in the afternoon and be sipping sundowners with a beach backdrop in time for happy hour?
Make like the 'Grammars and photograph the colourful Bo Kaap neighbourhood, gird your stomach and join the city's irreverent Gin Jol Tour – an ode to Cape Town's burgeoning gin scene.
Alternatively, you could spend most of your time working out which of the many, many beaches in the city and its surrounds is your favourite (my vote goes to Clifton 1st and then Boulders for the penguins). Plus, when you're finished explore more of South Africa's jewels like the Cape Winelands and the Garden Route.
Where to Stay: The Glen Boutique Hotel & Spa
Read Next: Fabulous Places to Discover in and around Cape Town
Take a Caribbean Cruise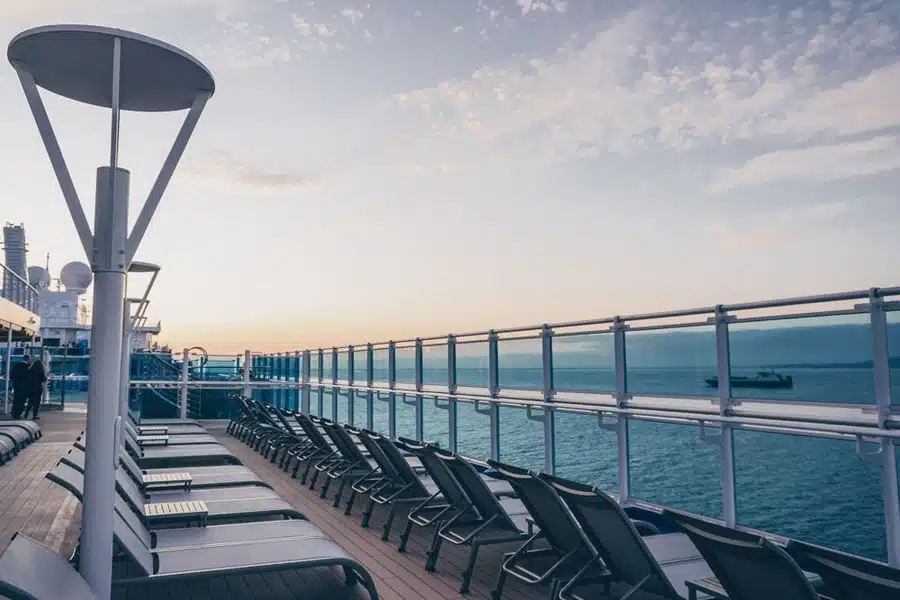 Average Temperatures: 28° / 22°c
Season: Beginning of the dry season
November sees the Caribbean emerge from the Hurricane season, luring holidaymakers with whispers of pristine beaches, warm waters and lazy days in the sunshine.
Not sure which island to choose for your trip? Consider booking a Caribbean cruise. Getting between the islands independently can be a nightmare and liners offer high-end facilities that will keep you entertained at sea.
I recently took my first cruise with Princess Cruises on their brand-new Sky Princess and can't think of a better way to explore the Caribbean.
Where to Stay: Princess Cruises sails throughout the Caribbean
Read Next: First-Time Cruise Tips
Barbados, Caribbean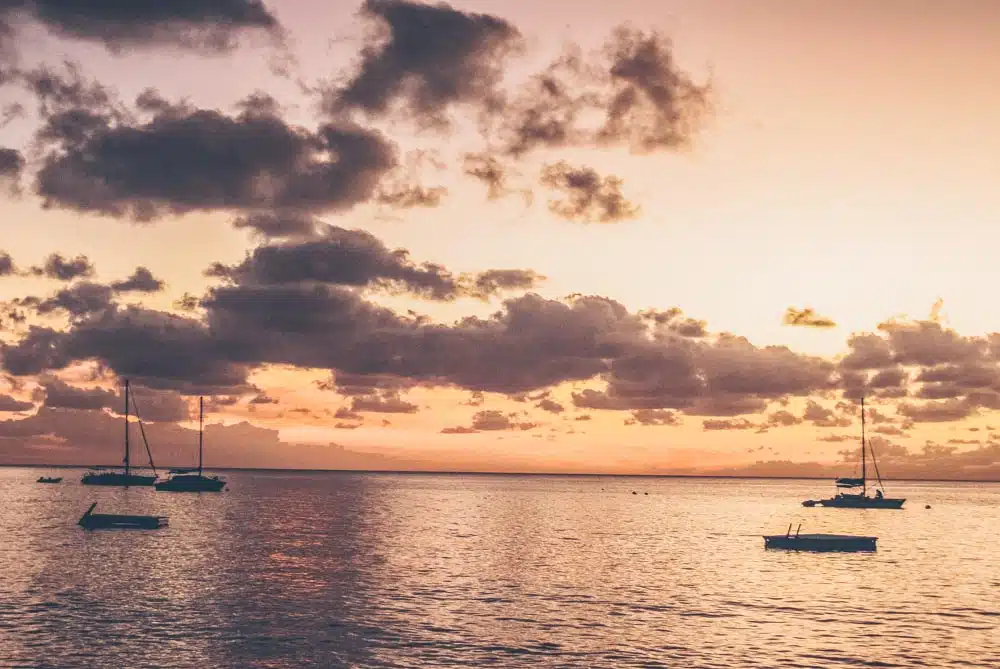 Average Temperatures: 30° / 24°c
Season: End of the rainy season
It might seem like overkill to include three Caribbean entries but what can I say? The Caribbean really is one of the best holiday destinations in November.
Barbados needs no introduction. The white sands and calm seas of the rolling Caribbeaan coast has adorned more than their fair share of postcards splashed with "Wish You Were Here" and "Welcome to Paradise".
But away from the well-heeled beach clubs and golf-courses, a different side of the island is coming to the fore.
The wild and rugged Atlantic Coast to the east of the island offers pink sand beaches (it's no accident that Crane Beach has been named as one of the world's most spectacular beaches several times), boutique hotels and renovated plantations that tell the tale of a very different island to the hedonistic glitz of the Western side.
Where to Stay: Atlantis Historic Inn
Read Next: Time to Discover: Barbados
Merida, Mexico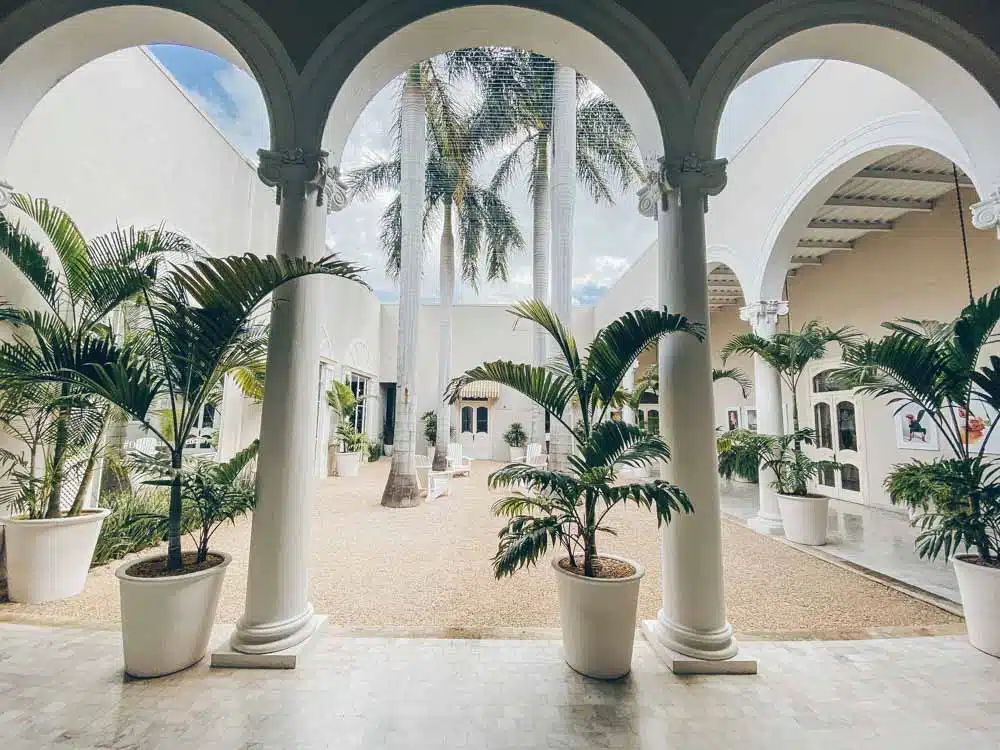 Average Temperatures: 31° / 19°c
Season: dry season
While Merida has popped up on an increasing number of traveller's must-visit lists, it's still unknown to many.
Looking for the best cities to visit in November? The capital of Mexico's diverse Yucatan peninsula has a lot going for it – a chic (verging on but not quite) hipster vibe, standout cuisine and a quaint historical centre to say the least.
Food-lovers will have a field day with the sheer volume of tasty eats to be found in the city's diverse eateries – ranging from unassuming taco stalls to 'grammable haute-cuisine restaurants.
Walk it all off perusing the city's numerous museums and cultural attractions. A little out of the centre, the Gran Museo del Mundo Maya walks you through the history and culture of the Mayan people.
Where to Stay: Rosas y Xocolate
Read Next: Discovering Merida – The Colourful Capital of the Yucatan
Athens, Greece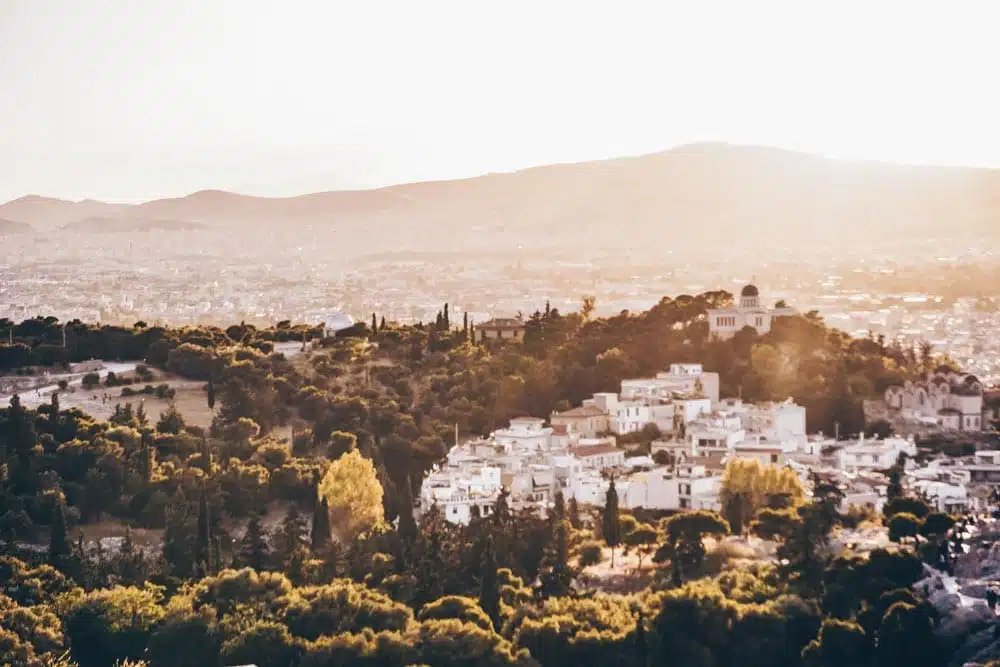 Average Temperatures: 18° / 12°
Season: Autumn
Ancient architecture, street culture and crazy-good food? You must be thinking of Athens. Like Lisbon above, Athens in the peak of summer is a torrid affair, with uncomfortably hot temperatures and busy streets.
Contrast that with November, when the temperatures are still warm enough to be pleasant but the city takes on a quieter and calmer aspect.
Visiting Athens in November comes with the benefit of being able to explore the iconic Acropolis without witnessing the uncomfortable reality of over-tourism evident during peak months.
Where to Stay: Ava Boutique Hotel
Buenos Aires, Argentina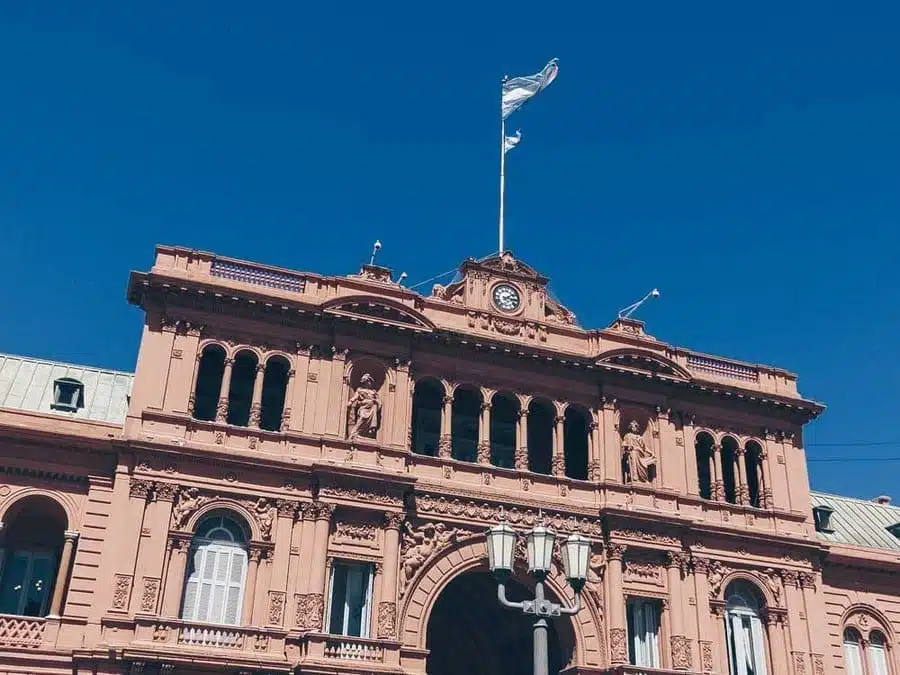 Average Temperatures: 25° / 17°c
Season: Spring
Buenos Aires' nickname "the Paris of South America" doesn't really do it justice.
Yes, there's a definite sense of elegance of Old World money here, but Buenos Aires is undoubtedly a city with a distinct culture and style of its own. A culture where you can go to a beautiful gallery by day, shop at an artisan market, eat a meltingly good steak then party with the best of them until past dawn.
Stroll around boujee San Telmo – then contrast it with the colourful and lovable chaos of La Boca, home to those rainbow-hued houses and La Boca Juniors.
Where to Stay: Mio Buenos Aires
Read Next: Exploring Buenos Aires on a Three Day City Break
Rovaniemi, Lapland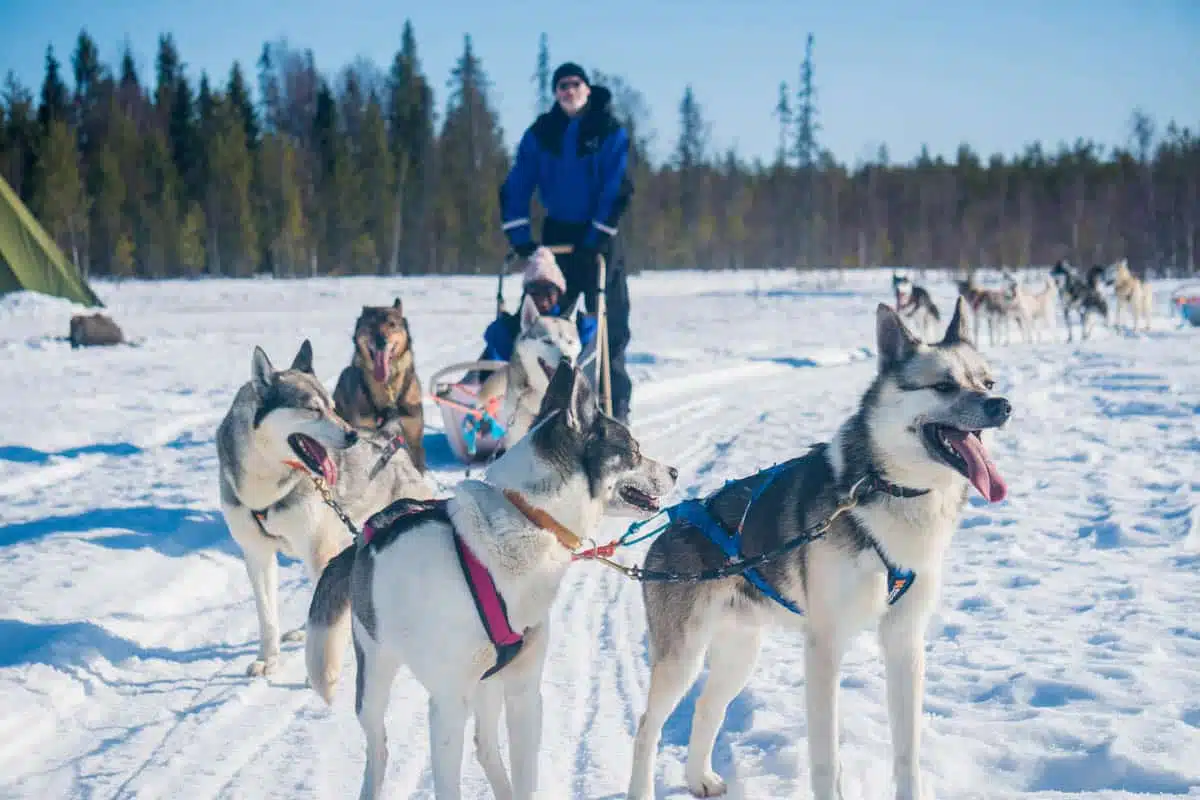 Average Temperatures: 0° / -6°
Season: Autumn
The capital of Finnish Lapland, Rovaniemi, is a magical spot in November. Just on the cusp of the Christmas season, there's no better way to get in the festive mood than at the home of Santa.
Go sledding with reindeer, enjoy a sauna like a local, witness the breathtaking Northern Lights… There's so many things to do in this dreamy snowy city.
Oh, and a visit to Santa Claus Village is non-negotiable.
Where to Stay: Apukka Resort
Chiang Mai, Thailand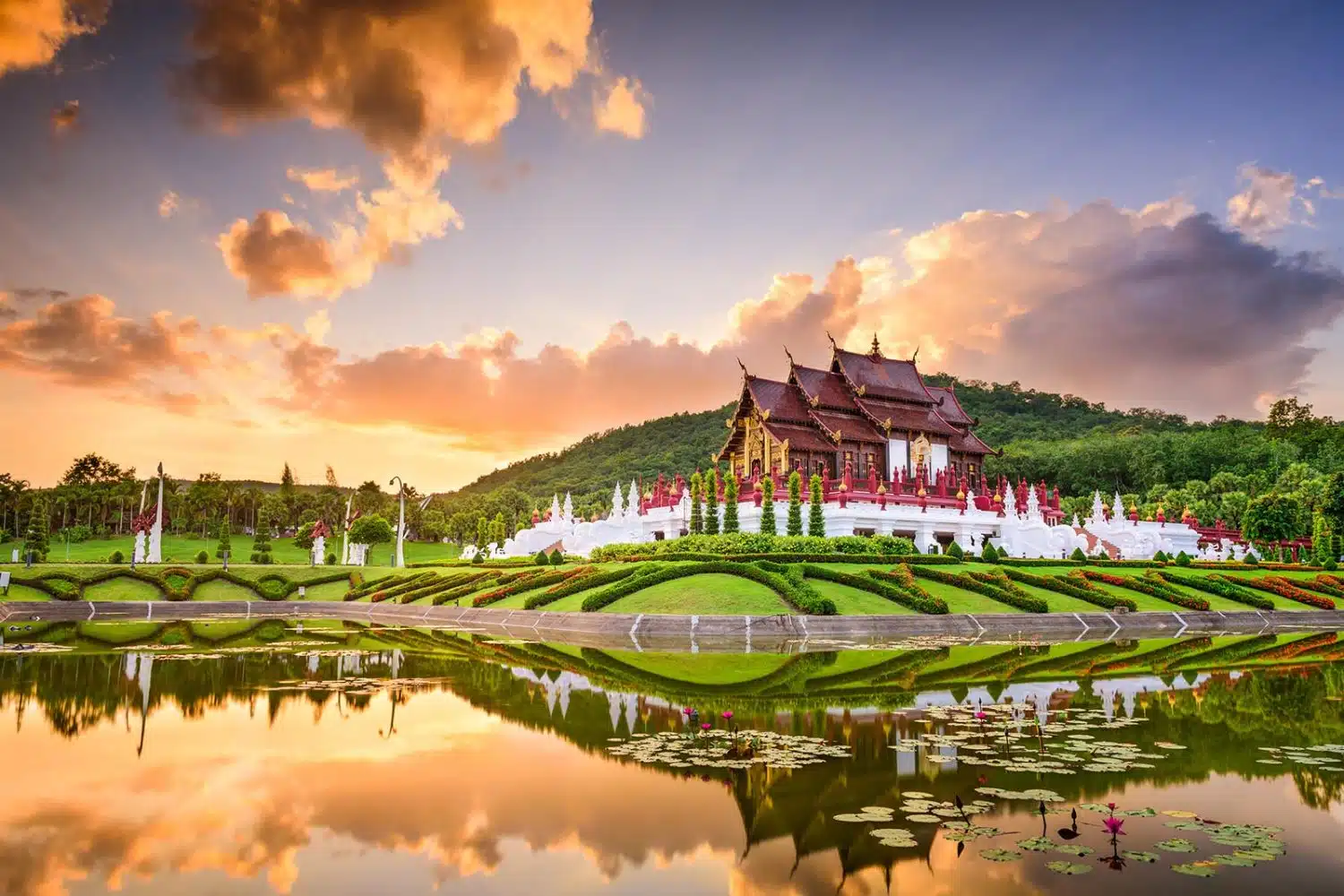 Average Temperatures: 30° / 18°
Season: Autumn
Thailand's capital of the north is one of my favourite cities in the world – a mix of old meets new, it's a world away from the likes of Bangkok and Phuket.
And it just so happens to be a great place to discover in November, when it experiences its cooler months (just out of the rainy season, too).
What to do? Check out the mesmerising Buddhist temples, explore sanctuaries, and explore the lush Doi Suthep that surrounds the city. One of those November travel destinations that gets overlooked, but is a brilliant option.
Where to Stay: The Empress Hotel
Berlin, Germany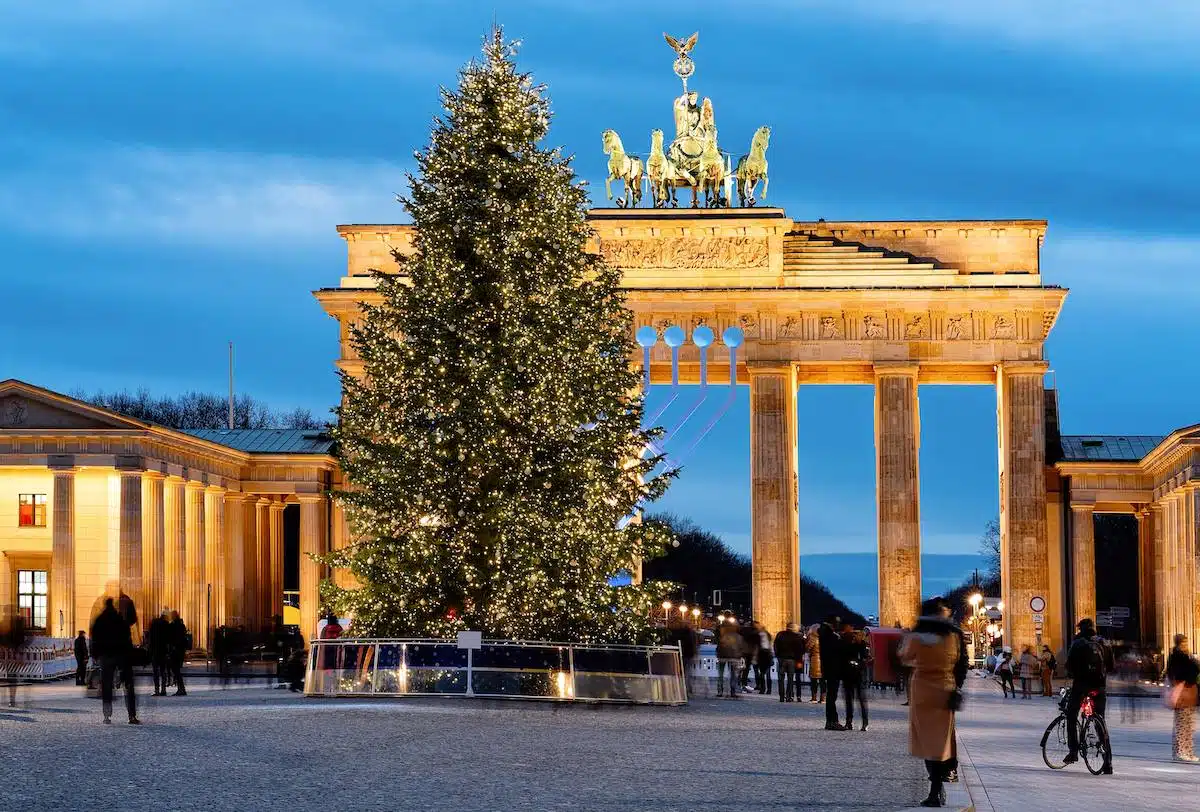 Average Temperatures: 8° / 3°
Season: Autumn
Berlin in November – more specifically, the end of the month – is seriously magical. Once the Christmas markets are out (Gendarmenmarkt and Alexanderplatz' offerings are a must) the Christmas vibes are in full swing.
You're unlikely to experience snow in November (you'll have to head further north for that), but the festivities are incredible nonetheless. Plus, German food was made for the cold weather – hearty sausages, potatoes, burgers, and all things beige.
Word of warning: Wrap up WARM, Berlin gets seriously cold. Or glug a kirschwein or two – that helps. Truly one of the best places to travel in November.
Where to Stay: Hotel Romy
Sydney, Australia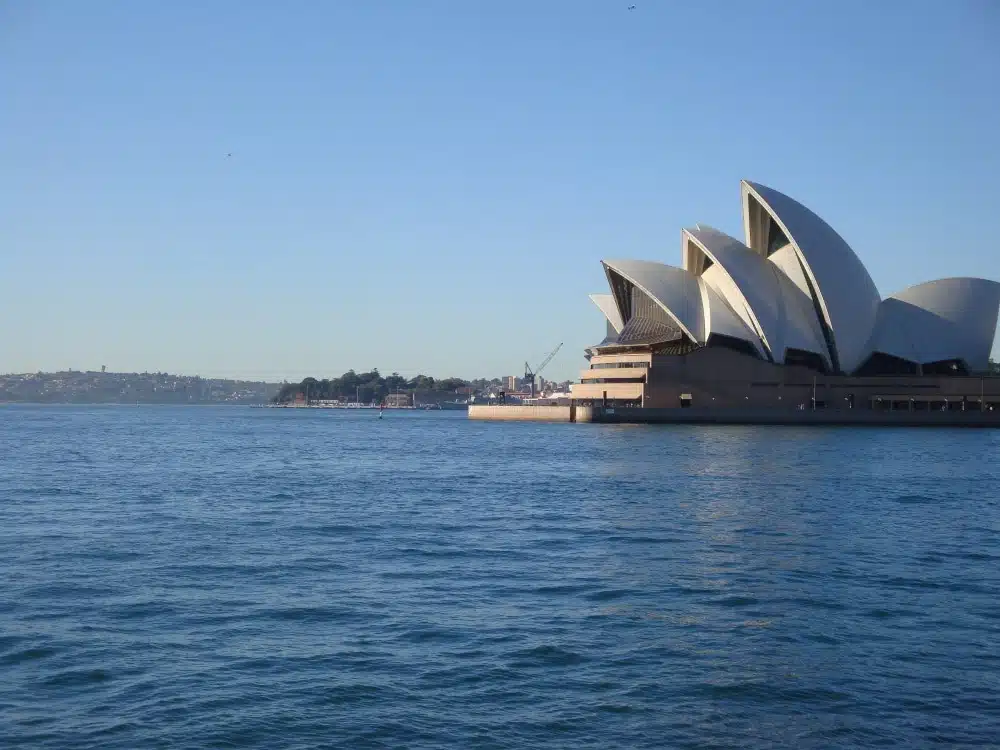 Average Temperatures: 23° / 16°
Season: Spring
Now, the Sydney Opera House might be on my bucket list of things to do, but that's not the only reason it makes a great place to travel in November.
The Aussie seasons are totally reversed, so November sees things warm up a little bit (yet it's not quite reaching the blistering summer heat). Spring is the perfect time to hunt out those gorgeous coffee shops (Aussie coffee is elite) and get stuck into Australia's chilled out way of living.
Where to Stay: The Ultimo
Bali, Indonesia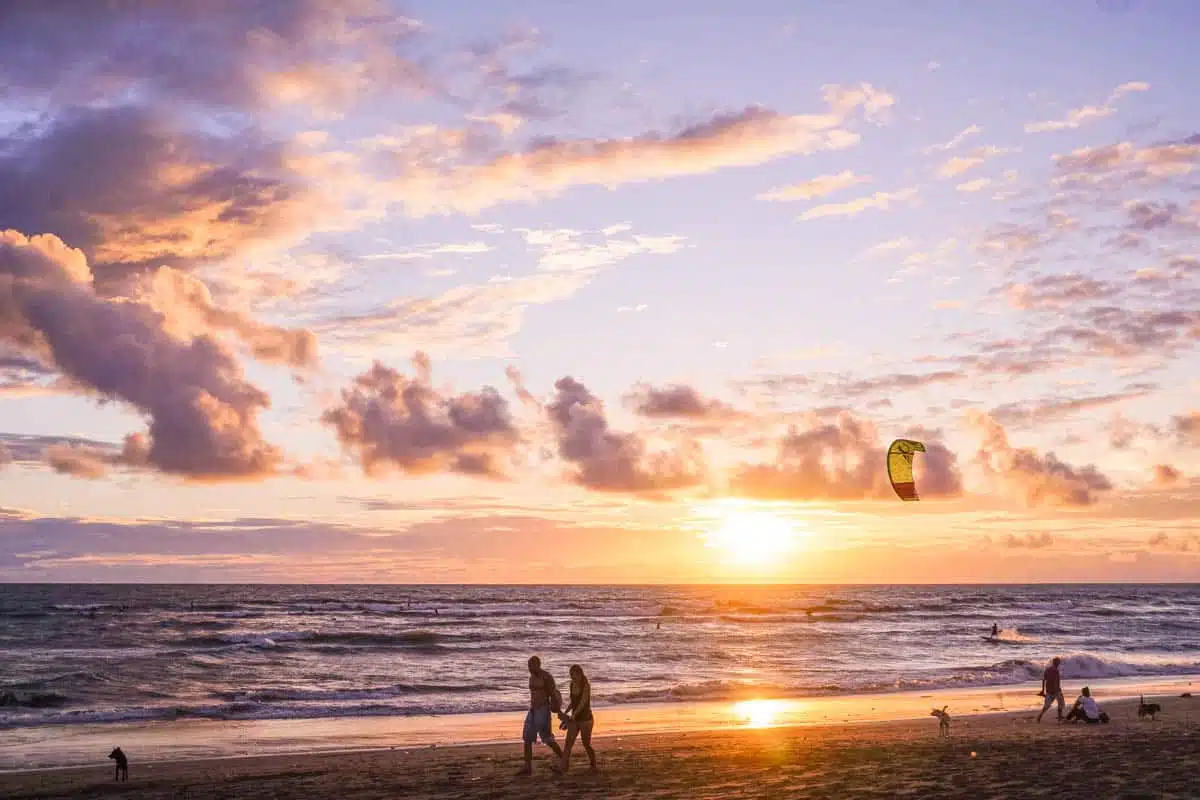 Average Temperatures: 31° / 23°
Season: Autumn
Where to travel in November for a little bit of heat? Head to Bali in early November, just before the rainy season fully takes hold.
Not only will you be able to enjoy the prettiest restaurants and cafes without the hordes of tourists (and Instagrammers who hog the Acai bowls!), but the attractions will be less busy, too.
Enjoy Seminyak's vibrant lifestyle and faster pace of life, or head to Canggu to really chill. Or, spend a few weeks hopping around the island to get a feel for both sides of Balinese life.
Check out my total guide on where to stay in Bali to find your dream accommodation.
Where to Stay: Alila Seminyak
Practical Tips for Booking November Holiday Destinations
November may be low season in a number of destinations in the Northern Hemisphere but it's coming into high season for many places in the Southern Hemisphere – book ahead to snag the best price.
Not sure when the best time to book your flight is? Hopper uses artificial intelligence to tell you whether you're likely to snag a cheaper fare by waiting.
For hotels, check Booking.com for excellent rates.
Love This? Save and Share on Pinterest