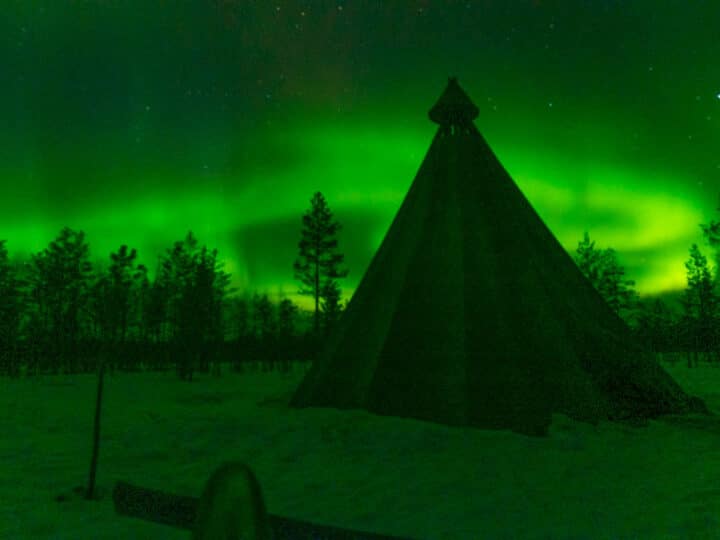 Looking for a little bit of magic? The capital city of Lapland, Rovaniemi, is the place to go. Discover all the enchanting things to do in Rovaniemi with my comprehensive guide.
When I visited Rovaniemi in early 2022, I fell in love. Combine a love of winter sports with adorable animals like huskies and reindeer and you're onto a winner – this charming little city has lots of snowy fun to get involved with.
Aside from adorable furry friends, Rovaniemi might be the best place to spot the Aurora Borealis, with many hotels in Finland dedicated to seeing them. However, in Rovaniemi, experiencing the hunt is part of the fun.
It's tough to believe that this gorgeous town was destroyed in World War II – though, luckily, the hometown of Santa Claus is here and thriving and is perfect for a lovely winter holiday.
What are you waiting for? Pack your bags and get ready to visit Rovaniemi with the help of this guide.
Looking for a place to stay while in Rovaniemi? Apukka Resort offers an ice sauna, Northern Lights tours and husky safaris. I loved my stay there and would highly recommend it.
Top 5 Things to Do in Rovaniemi
Go Sledding with Huskies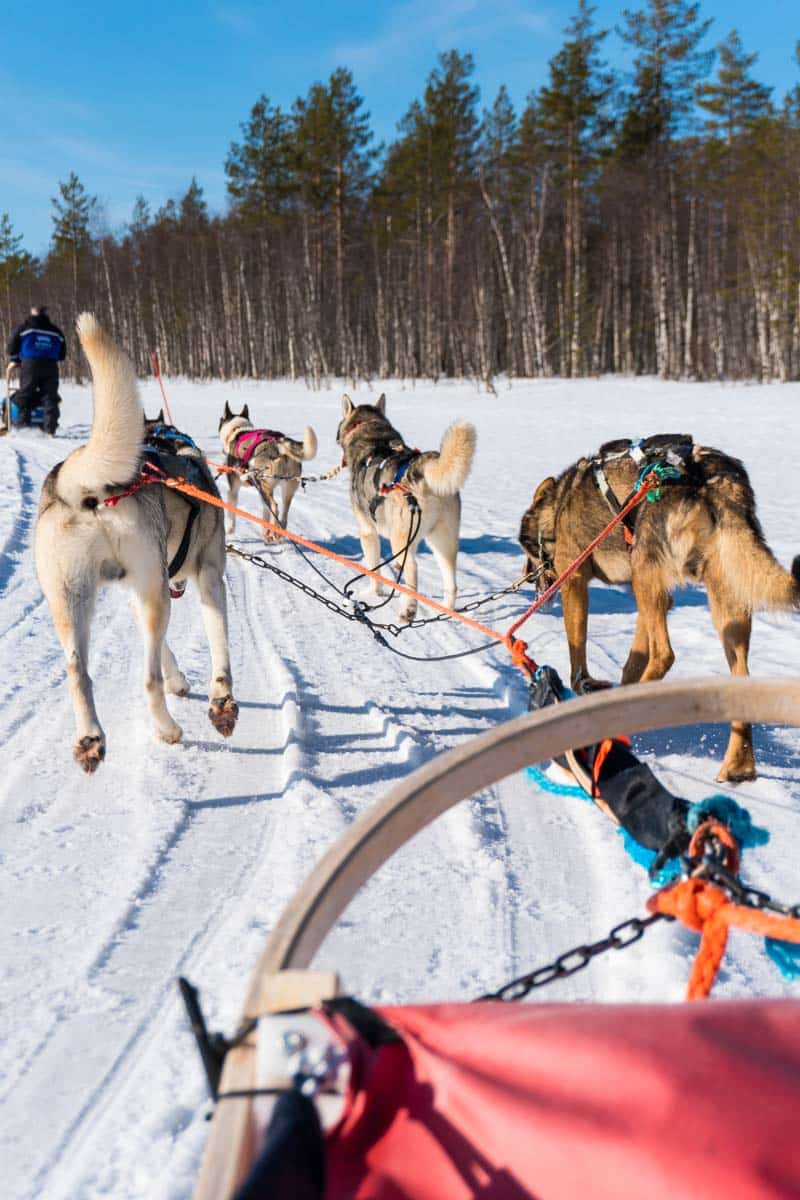 Huskies are to the arctic what labradors are to water—they are happiest when fully submerged in colder weather. But they are also dogs that love being around people, and Finland has taken advantage of their loveable and energetic personalities.
With their widespread presence in Scandinavian and Nordic countries, huskies are a great way to move around snowy Rovaniemi. So it's no surprise that husky sledding is one of the top things to do in Rovaniemi in winter.
You'll find many husky kennels that are popular for their sled rides. It's prevalent in the winter months when there's lots of snow. However, you can still have husky sled rides during spring and summer, they'll just be pulling a different type of sled with wheels.
Some popular husky sledding tours include a carriage ride under the Northern Lights and a one-hour self-drive sledding experience.
Book A One-Hour Self-Drive Sledding Experience Here
Sled with Some Reindeer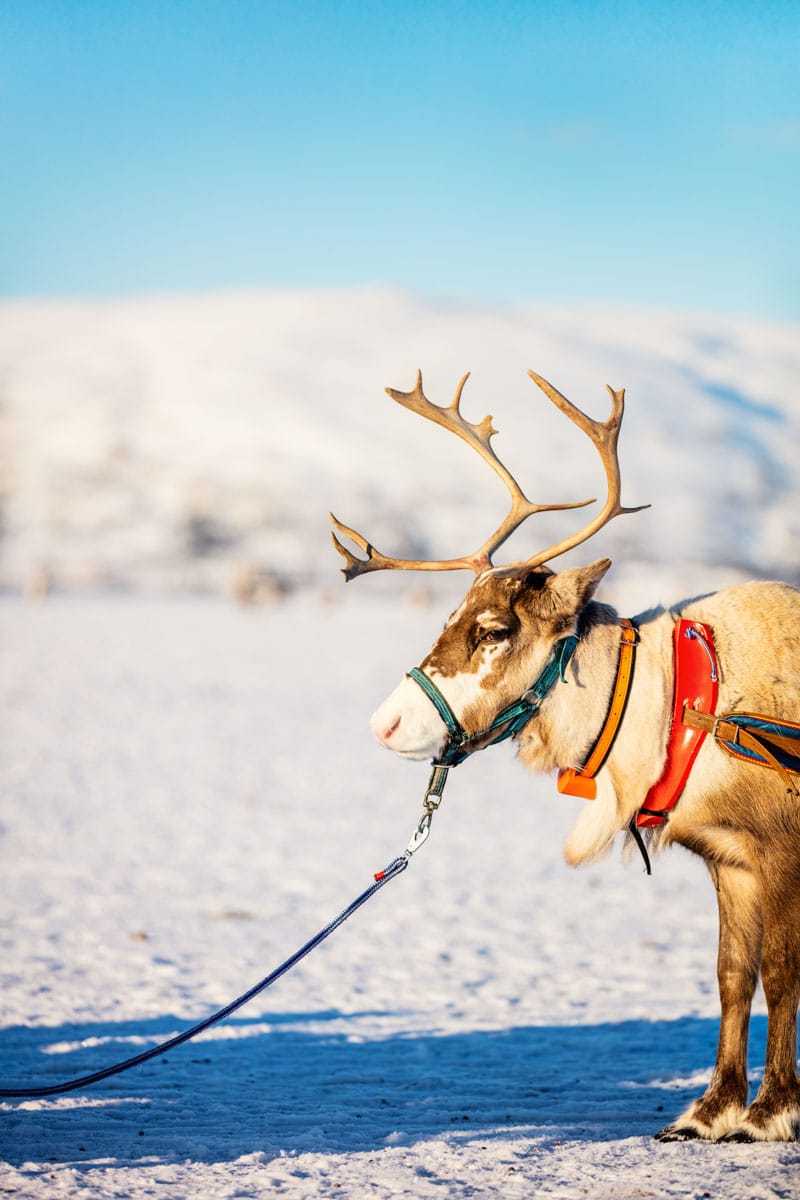 You can find reindeer all over Rovaniemi. And the kicker is, you can go sledding with them.
Most reindeer spend their lives wild in the wilderness, so I do not recommend you try to hook a sleigh on one of them—that's a sure-fire way to get kicked. If you want to go reindeer sledding, you start by going to a reindeer farm. There you will learn lots of reindeer facts and stories before the real ride begins.
Fun fact about reindeer: their fur is the warmest of all the animals in Finland. They're also naturally shy, so make sure to be quiet and calm around them.
Book A Reindeer Farm Visit with Sleigh Ride Here
Enjoy a Sauna Like a Local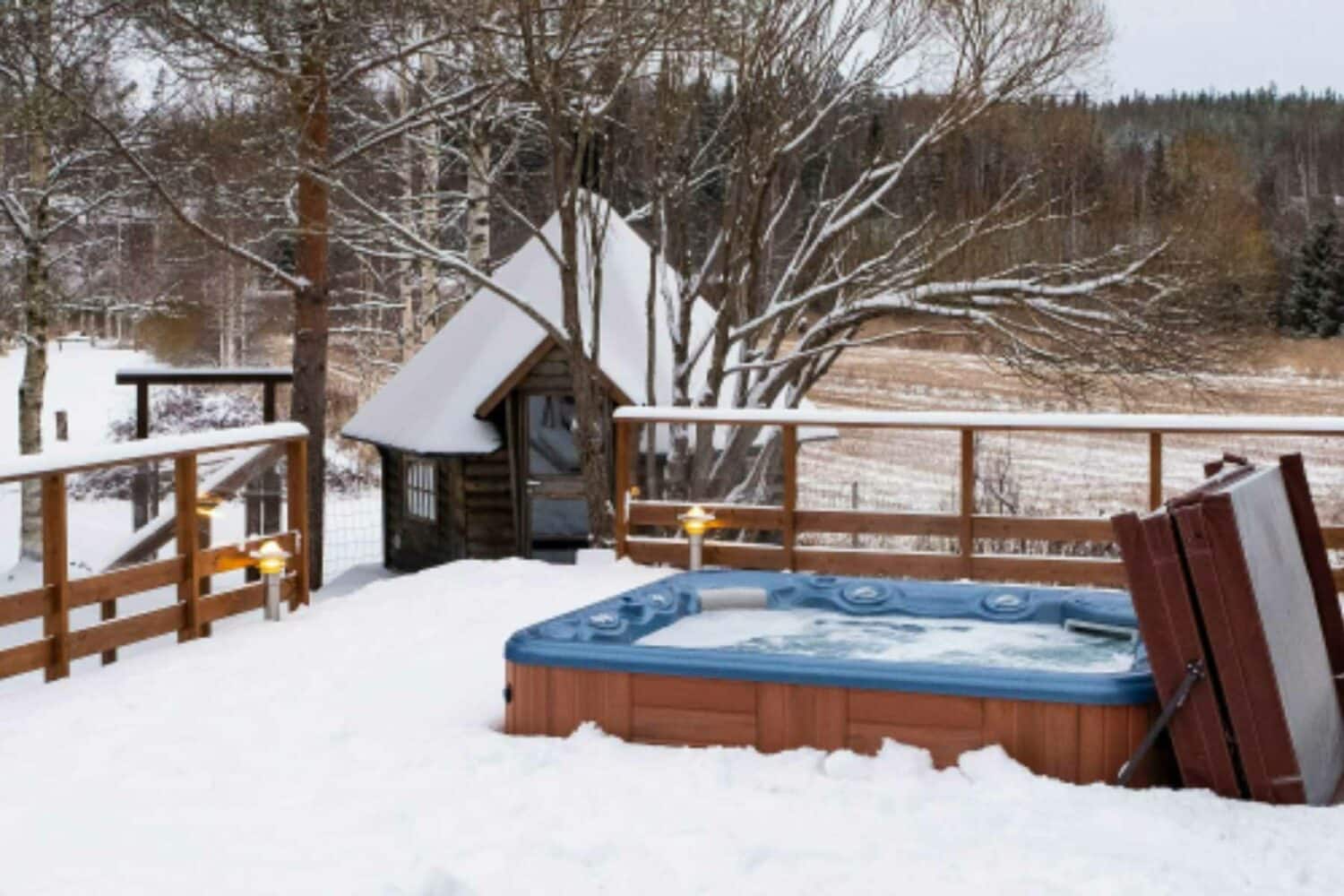 We all know the stereotype by now—Finns love saunas. Fortunately, this is true, and when you're in Finland, you sauna like the rest.
Most places you visit will have a sauna. Even Finnish homes usually have built-in saunas. And this city is no exception. It's one of the top free things to do in Rovaniemi.
One must follow their example to experience the sauna as the Finns do. Many locals have said they spend around 15 minutes in the sauna getting hot, then going outside in the freezing weather only to go right back into the sauna. Some have even gone as far as jumping in the snow or a lake before returning to the sauna.
It may sound incredibly crazy, and you're probably wondering why someone would do this. Well, it is crazy, but you must also try it. The feeling of your body temperature rising from morgue-like cold to sweltering hot is unlike any other. Just make sure you don't get hypothermia.
Even though you can find a free sauna to use, a popular option is to have a private Snow Sauna Experience with Dinner.
Book A Snow Sauna Experience with Dinner Here
Hunt for the Northern Lights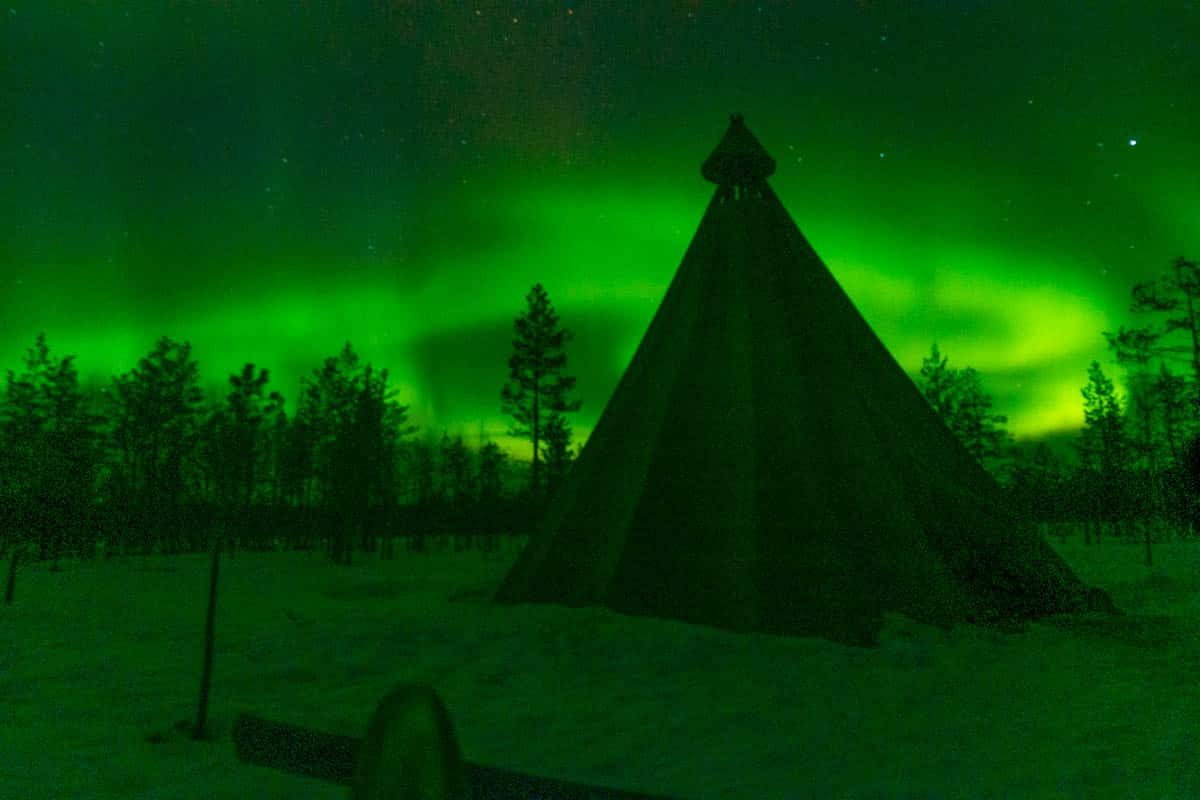 Ah, the famous Aurora Borealis. Nobody can visit Finland without seeing these majestic natural lights. It's a cardinal sin.
Rovaniemi is one of the perfect places to spot them, and you can usually catch the Northern Lights between August and April – it's one of the more popular things to do in Lapland's Rovaniemi.
The key to seeing these lights is going far outside the city where there is no light pollution. Also, make sure you go on a clear, starry night. You can even download an app to help you predict the best time to see the Northern Lights.
However, I recommend you go on a Northern Lights tour rather than trying to find them alone. The tour guides know all the ins and outs of where to see them and when the best time to go is. They will also ensure you stay warm by providing arctic suits and building campfires.
For a fun once-in-a-lifetime experience, I recommend the Aurora Borealis Snowmobile Safari & Campfire BBQ.
Book An Aurora Borealis Snowmobile Safari & Campfire BBQ Here
Snowmobiling, Skiing, and Snowshoeing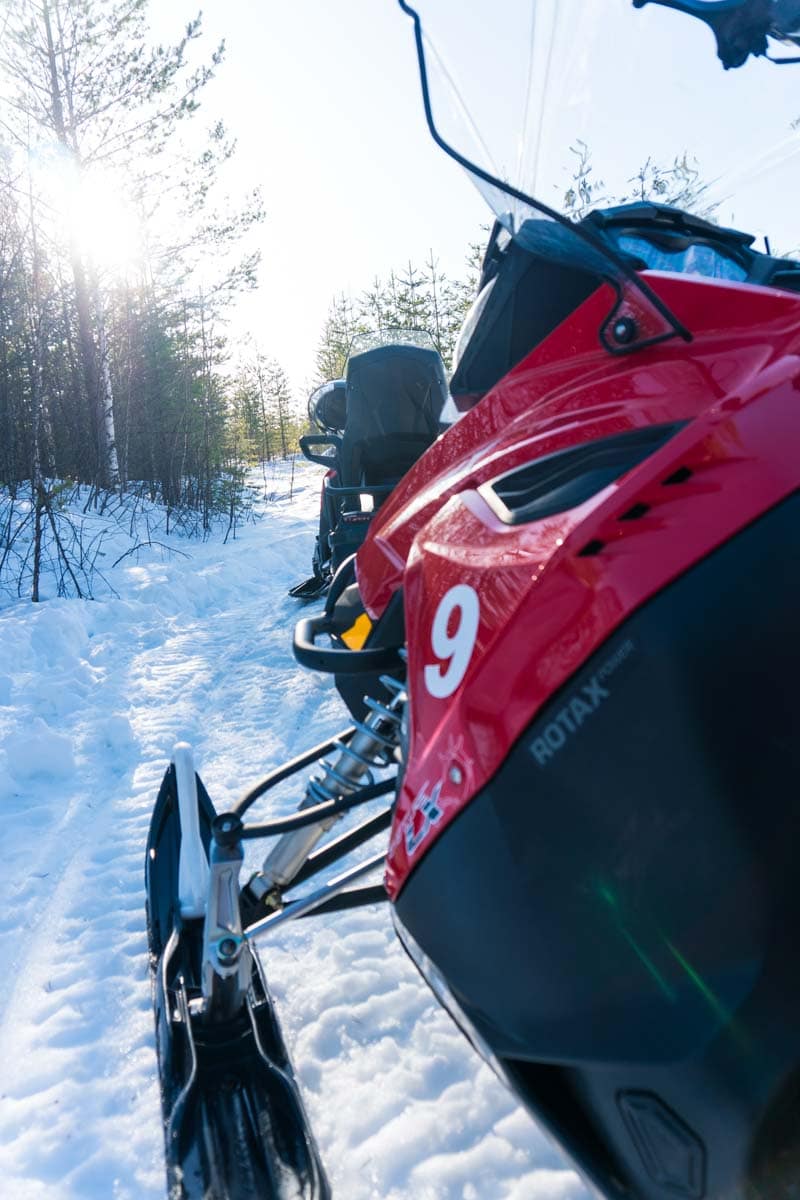 Snowmobiling in winter is a trendy sport in Finland. Loved by tourists and locals alike, it's a fun way to discover new places. You can go on a snowmobile safari in your quest to find the Northern Lights, go ice fishing, or even cruise around Rovaniemi.
Skiing is also a popular activity. There's a family ski resort close to the Rovaniemi city centre called Ounasvaara Ski Oy, but it's not the only resort in that area.
And finally, if you're not into fussing around with a lot of equipment, skis or snowboards, you should try snowshoeing. You can strap a pair of snowshoes over your snow boots and head off. It's a fun and low-maintenance way of getting around the Finnish Lapland.
Book Your Snowmobile Safari Here
Brilliant Things to See & Do in Rovaniemi in Winter
Visit Santa Claus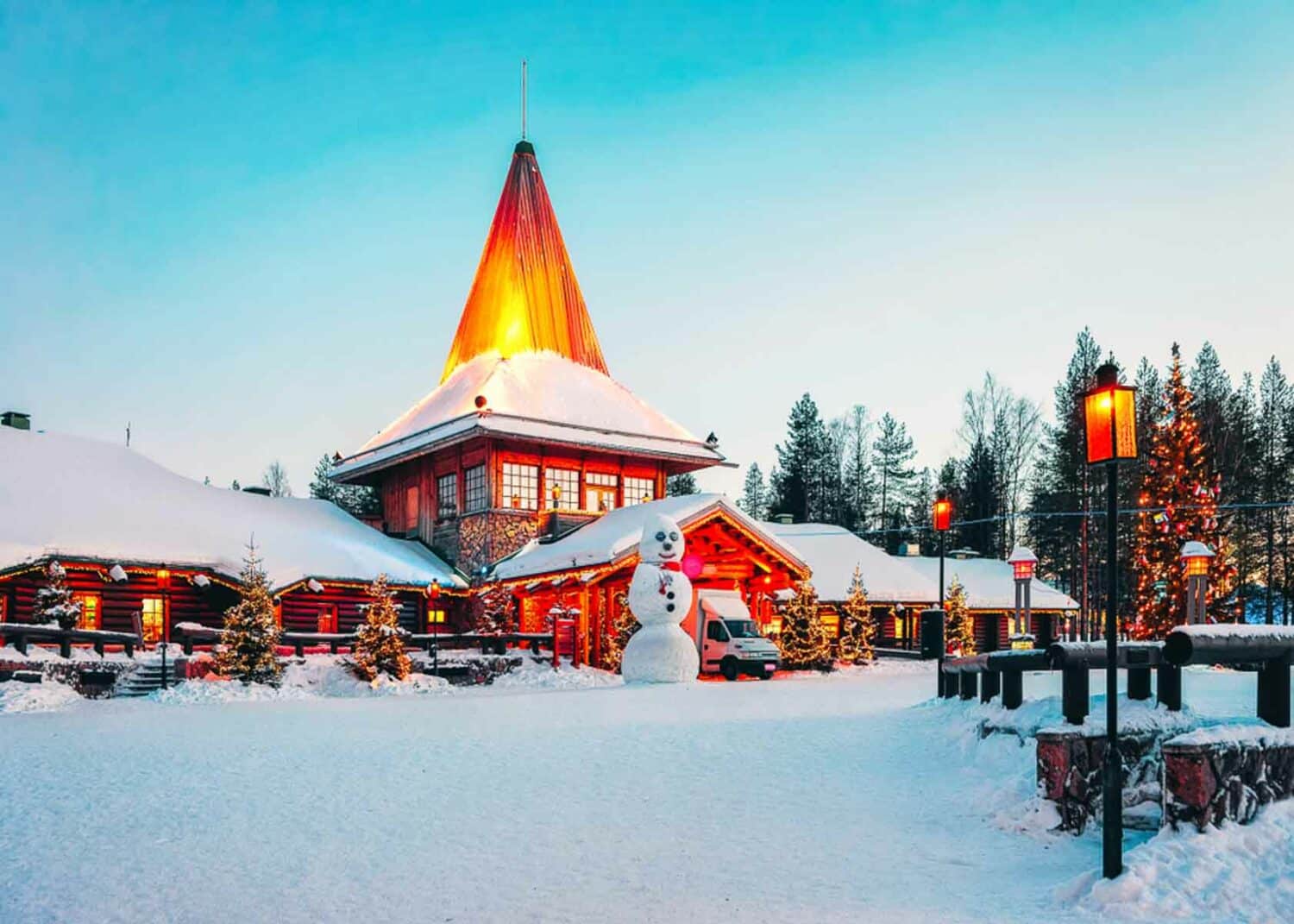 Rovaniemi has the nickname of the hometown of Santa Claus. It's located in Lapland in the Arctic Circle and is what we imagined the North Pole to look like as children. So, of course, they had to play with that reputation. And thus came Santa Claus Village, one of the most popular things to do in Rovaniemi at Christmas.
Located close to Santa Park, the Village is a campus-type attraction with many activities for people of all ages.
Mrs. Claus bakes cookies and tells stories about Lapland in her cosy little cottage. Santa will then explain how he and his hardworking elves prepare for Christmas yearly. If you ask him nicely, he may even tell you the secret of how he gets the reindeer to fly.
There are also husky sled rides and reindeer walking around – it really feels like you're in the North Pole at Santa's warehouse. And if you want to send a letter to Santa, the main post office has a direct mail route to him.
Book A Reindeer, Huskies & Santa Claus Ice Village Experience Here
Note: Don't be put off visiting if you don't have kids, this really is a spot for all ages.
Go Ice Fishing
You cannot go to Finland and not try ice fishing. An authentic Finnish experience, ice fishing is popular in Rovaniemi, and there are many tours to take people fishing.
During an ice fishing tour, the guides will teach you how to ice fish like a Finn. You will learn how to cut a hole in the thick ice, the best method for fishing (usually a net), and what to do when you make a catch.
If you want, they will show you how to clean your fish, and then you can have it smoked or prepared to take home where you can proudly chow down on your self-caught dinner.
Try the Ice Fishing Experience Tour for a fun day of catching fish and learning about Finnish culture.
Book An Ice Fishing Experience Tour Here
Hang with Polar Bears at Ranua Zoo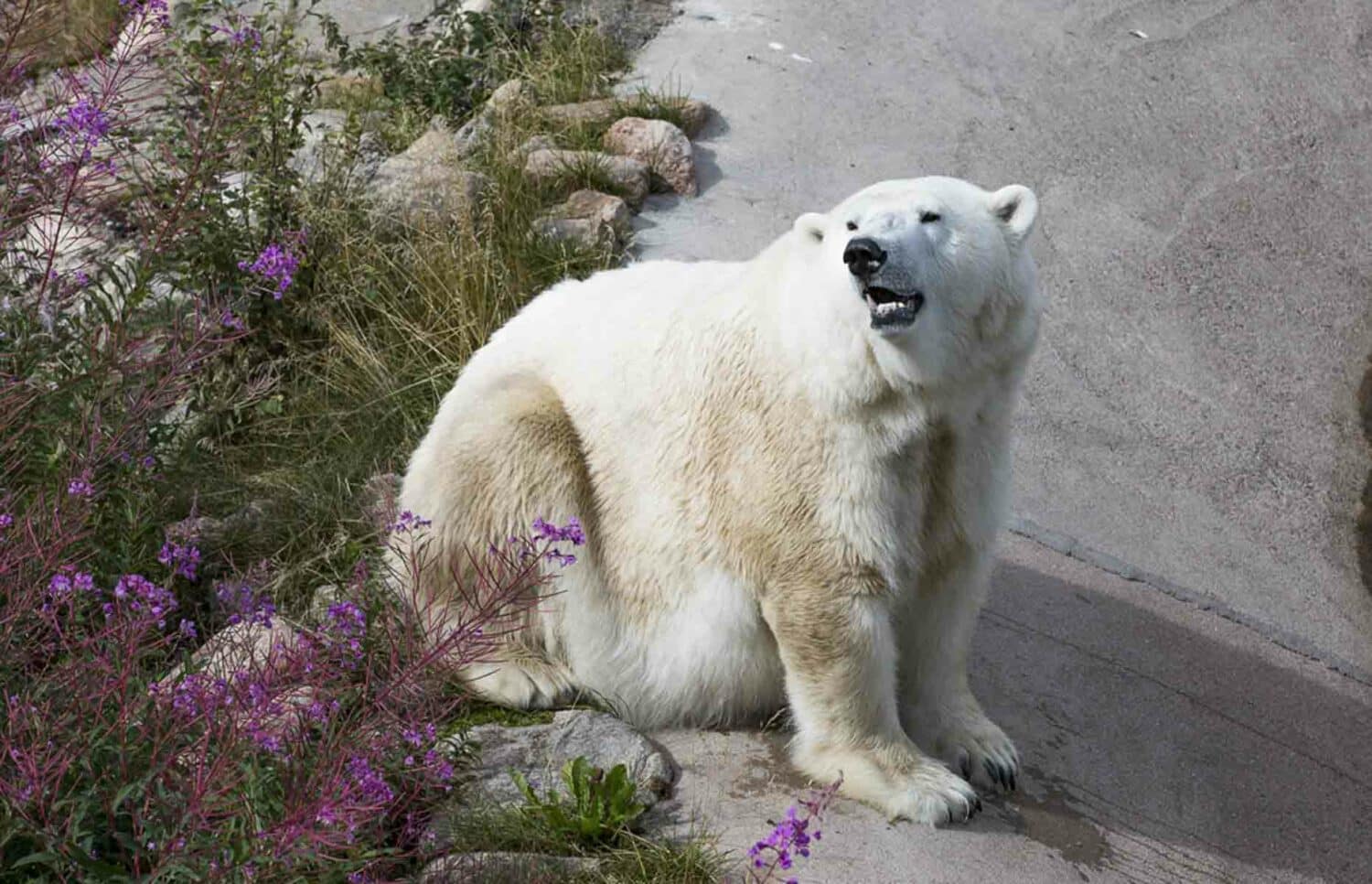 Located about an hour south of Rovaniemi, Ranua Wildlife Park is a must-see. You can spot some of the most beautiful arctic animals here – in fact, the park boasts around fifty wild animal species and over two hundred individual animals.
Wolves, brown bears, otters, and lynxes can all be found at the zoo, but the most popular animal is the polar bear. And for a good reason, it's not easy to spot polar bears outside of the arctic since they're very limited in where they can survive.
So grab a picnic basket, fill it with goodies and take a trip to Ranua Wildlife Park. Just don't feed the animals.
If you want a guided tour of Ranua Zoo, I recommend the Ranua Wildlife Park Day Tour.
Book The Ranua Wildlife Park Day Tour Here
Cool Things to See & Do in Rovaniemi in the Summer
Visit Kotisaari Island
Kotisaari Island is a weird one – loggers previously used this small island in the Kemijoki River to transport logs along the river. When trucks became the norm to transport logs, they abandoned the island.
Now, it's a great place to experience Finnish history. On the island, you'll find traditional Finnish buildings in good condition – one of these buildings is an old smoke sauna.
You can visit the island by using either a kayak or a rowboat. However, I recommend joining a tour of the island to hear the stories of these old buildings – and to take the stress out of crossing the water.
Enjoy The Midnight Sun
Every year in Finland, around the 6th – 7th of July, the sun doesn't set at all. This is the Midnight Sun, a phenomenon that only occurs in the Arctic Circle. In Rovaniemi, Midnight Sun can last from around May to July; thus, you can experience it for longer.
Rovaniemi has many places to experience the Midnight Sun. Of course, the most popular site is Ounasvaara Fell, the tallest mountain near Rovaniemi. It's one of the more magical things to do at night in Rovaniemi, even though it won't feel like it's nighttime.
So pack a picnic basket with snacks and Finnish beers, and experience the polar day known as the Midnight Sun. You can even float on a lake while the Midnight Sun shines on you.
Book A Midnight Sun Forest Lake Float Here
Go Berry Picking
From lingonberries to blueberries, you'll find berries almost everywhere in Lapland. You can even spot the golden jewels known as cloudberries, an amber-coloured berry with a sweet-sour taste. Berry picking is one of the most fun things to do in Rovaniemi in summer.
Moose, bears and reindeer enjoy the berry season almost as much as the people of Rovaniemi. This means it has to be worth an afternoon of picking—after all, it has the reindeer stamp of approval.
Go berry picking with a local tour guide and enjoy the incredible sweetness of Lapland berries. Just be sure to go before the moose gobble them all up.
Things to Do in Rovaniemi: Practical Tips for Your Trip
How Long to Visit Rovaniemi?
It takes around 3-4 days to explore Rovaniemi fully; however, I recommend you take a week to try out all the different snowy experiences.
Best Time to Visit Rovaniemi
Since there are many different activities to do in both summer and winter, it depends on what you want to do. In summer, the best time to go is between June and August. If you go in winter, go between November and February.
Where Should I Stay in Rovaniemi?
Hostel Café Koti (Budget)
Located about a 12-minute walk from the beach in central Rovaniemi, Hostel Café Koti is the perfect place to stay if you're visiting on a budget. You will feel entirely at home with Scandinavian-style rooms, dormitories, and a Finnish sauna.
You can choose between a private room with an ensuite bathroom or a shared dormitory with shared bathroom facilities. The kitchen is communal and shared with all guests. The hostel allows pets, so you don't have to leave your furry friend behind.
Apukka (Mid-Range)
As I've already mentioned, during my last visit to Finland I stayed in Apukka and absolutely loved it. I recommend the Lappish Kammi Suite, a glass-topped dome filled with cosy furnishings and a roaring fire to ensure we were kept nice and toasty.
The beds were uber comfortable (much needed after a day of sledding) and the kitchenette was fully equipped with everything needed for a comfortable stay.
Nova Skyland Hotel (Luxury)
Nova Skyland Hotel is a gorgeous five-star hotel located in Santa Claus Village. With a stunning contemporary Scandinavian design in the rooms and excellent amenities, it's a popular place to stay when you visit Rovaniemi. There's even a sauna on the grounds, and the rooms have a large window perfect for watching the Northern Lights.
You can ask the staff to arrange many activities for you, including reindeer farm tours, husky sledding, and Northern Lights hunting tours. The hotel is quite close to the airport, Arktikum Science Centre, and, of course, Santa Claus Village. So grab the best luggage on the market and book a stay at Nova Skyland Hotel for the ultimate treat.
Recommended Tours in Rovaniemi
Things to do in Rovaniemi: Map