Discover the best things to do in Finland. Northern Lights hunting, ice-fishing, sauna-hopping and plenty more.
It's true: Finland truly is a weird and wonderful country.
Don't believe me? Whether you fancy dog sledding, wandering through old wooden villages or even indulging in a wife-carrying championship (yep, I told you), the Land of a Thousand Lakes has much to keep you on your toes.
But I am so here for it. And knowing what to do in Finland will make life much easier as the country is brimming with fantastic activities and sightseeing.
Read on to discover everything you need to know about visiting Finland, and the activities that need to be at the very top of your itinerary.
Wondering where to stay in Finland? Apukka Resort is my go-to. There's nowhere better to catch the Northern Lights than in these super stylish pods with a clear view.
Top 5 Things to Do in Finland
Explore the Finnish Capital of Helsinki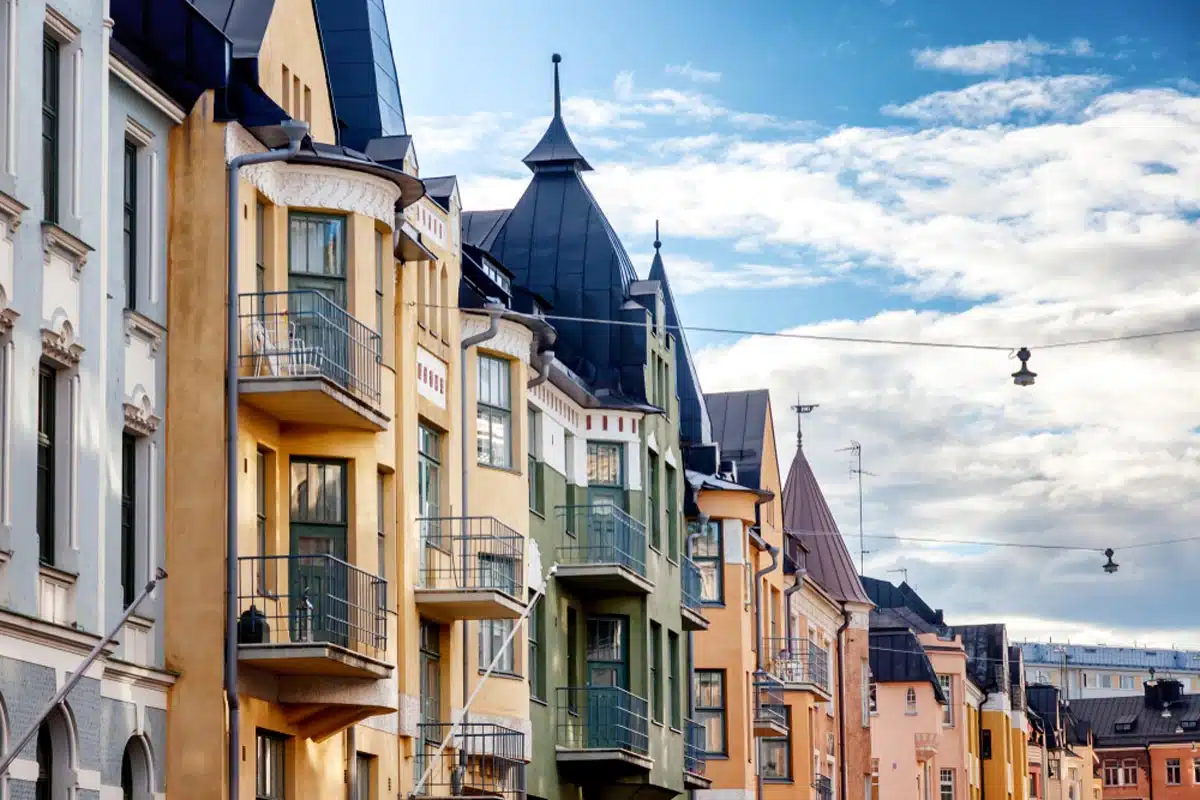 First up on your to-do list should be to explore the capital of Finland. I guarantee that almost everyone who's travelled the Nordics will tell you that Helsinki is one of the best places to visit in Finland. What makes it so special?
Well, first of all, there's nowhere better to explore Finland's rich history and culture than in Helsinki. The city is home to several fascinating museums, including the National Museum of Finland, where you can learn about the country's past and present.
But that's not all; Helsinki also boasts unique architecture, such as the famous Helsinki Cathedral, and several nature trails where you can experience the great outdoors.
If you're a foodie, Helsinki is a must-visit destination for you. The city is surprisingly home to numerous Michelin-starred restaurants and local eateries serving up traditional Finnish cuisine – plating up the likes of reindeer meat and delicious fresh salmon.
I'll be honest, simply strolling through Helsinki's streets will offer much to experience. And, who knows, the underground dancing scene might just pull you in.
Go Northern Lights Hunting in Finnish Lapland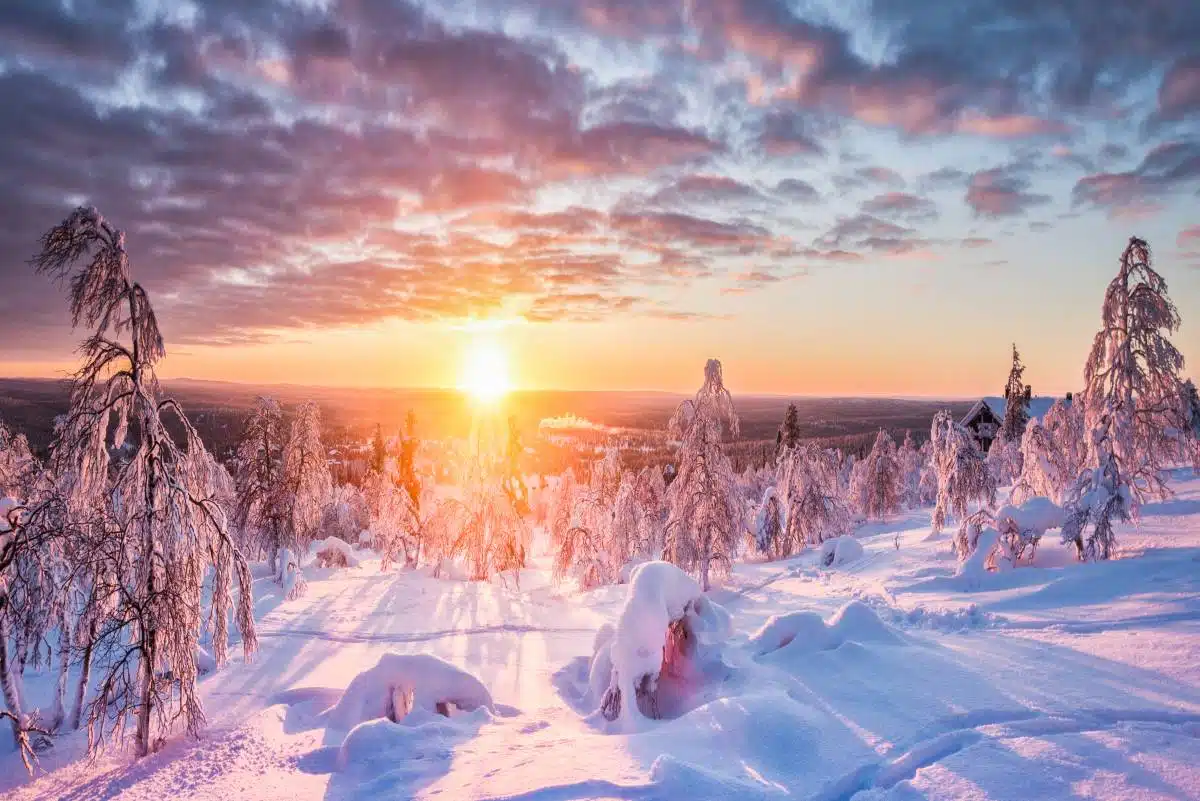 The Northern Lights are probably the biggest reason you're dreaming up a visit to Finland, and I don't blame you. There's something otherworldly about seeing the magical green and purple lights doing their swirling dance against the clear sky.
The best place to watch them in all their glory? Lapland/Northern Finland above the Arctic Circle. The northern capital Rovaniemi is the gateway to the region, but you can also visit Oulu or Kemi to view the Aurora Borealis.
I stayed at the Apukka Resort (more on that later) on the outskirts of Rovaniemi and was incredibly lucky when it came to spotting the Northern Lights.
I highly recommend hitting up a dedicated Northern Lights hotel as they will be able to help you see the aurora – and they usually offer a wake up call so you don't miss them.
Top tip: discover the best times and places to see Northern Lights right here.
Find Out About Sámi Culture in Inari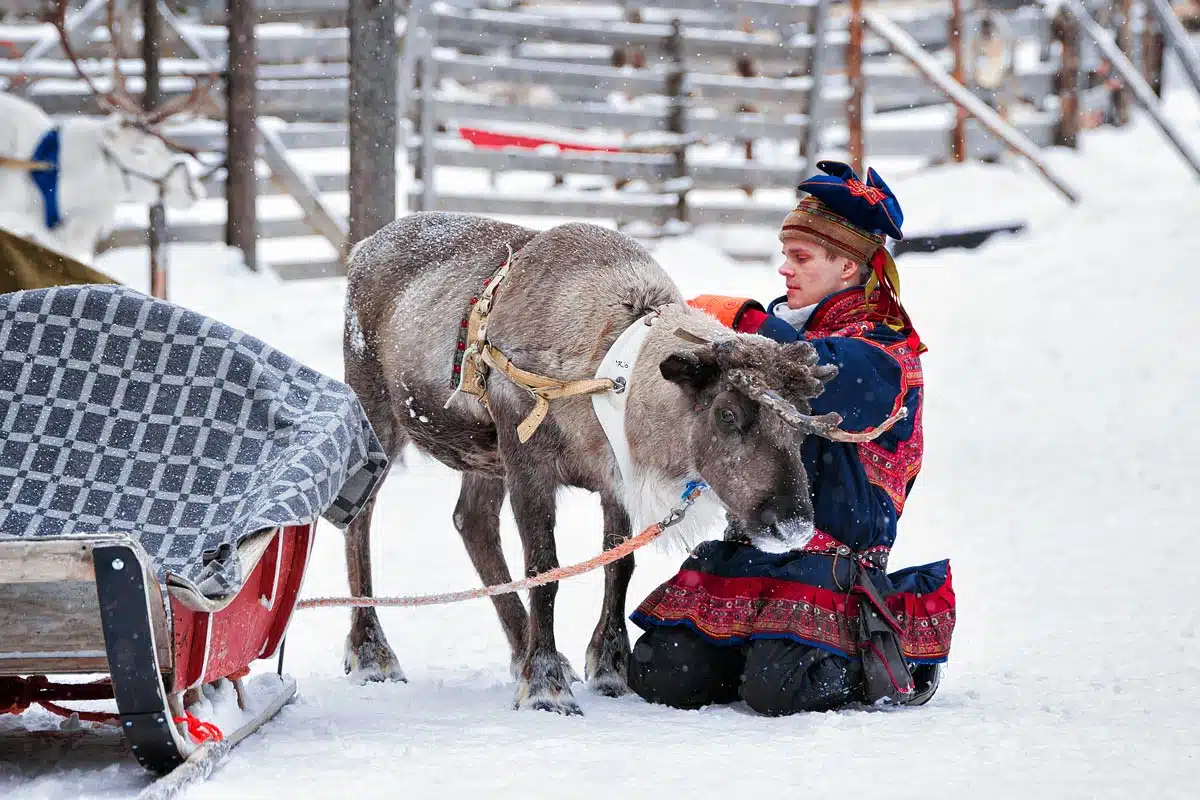 The Sámi are indigenous people who settled in Finland, Norway, Russia and Sweden long before Europe was even Europe. In Finland, they settled in northern Lapland and have lived peacefully ever since.
Flaunting their vibrant nation dresses (the Gakti) and speaking an ancient language that only a handful can utter, you can't deny the intrigue. The Sámi people are best known for their reindeer herding and unique craftwork traditions.
Inari is the heart of the Sámi culture, making it the best place in Finland if you're interested in learning about them. You can visit the Sámi Museum, Sámi Cultural Centre and Sámi Parliament here.
Go Dog Sledding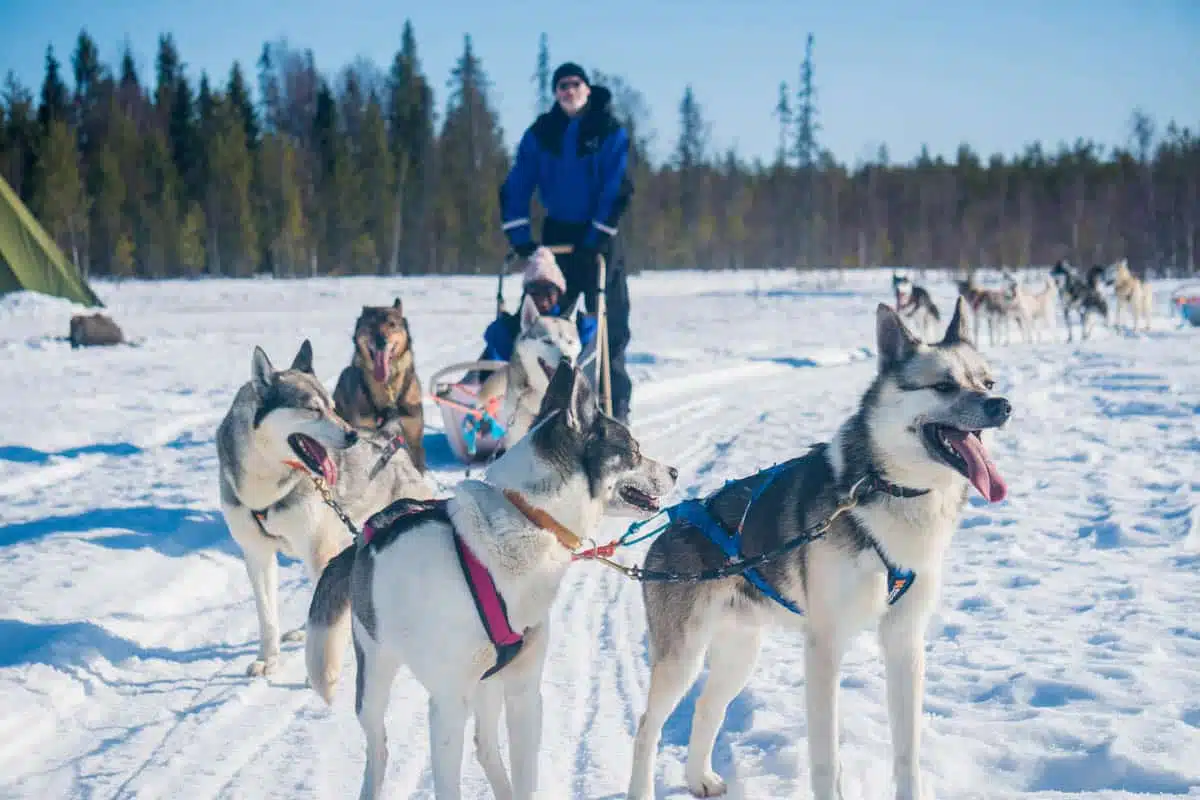 Dog sledding is hands down one of the best things to do in Finland in winter. The Finnish Lapland is home to plenty of dog sledding tours depending on your experience and how much time you have.
Winter is the prime season for dog sledding in Finland, but don't let that put you off – it's available year-round for those who can't resist the allure of this thrilling activity.
Not only is it a fun way to explore the beautiful Finnish wilderness, but it's also an opportunity to meet and bond with adorable husky dogs.
Top tip: book your husky tour well in advance – I loved this one in Apukka.
See the Arctic City of Rovaniemi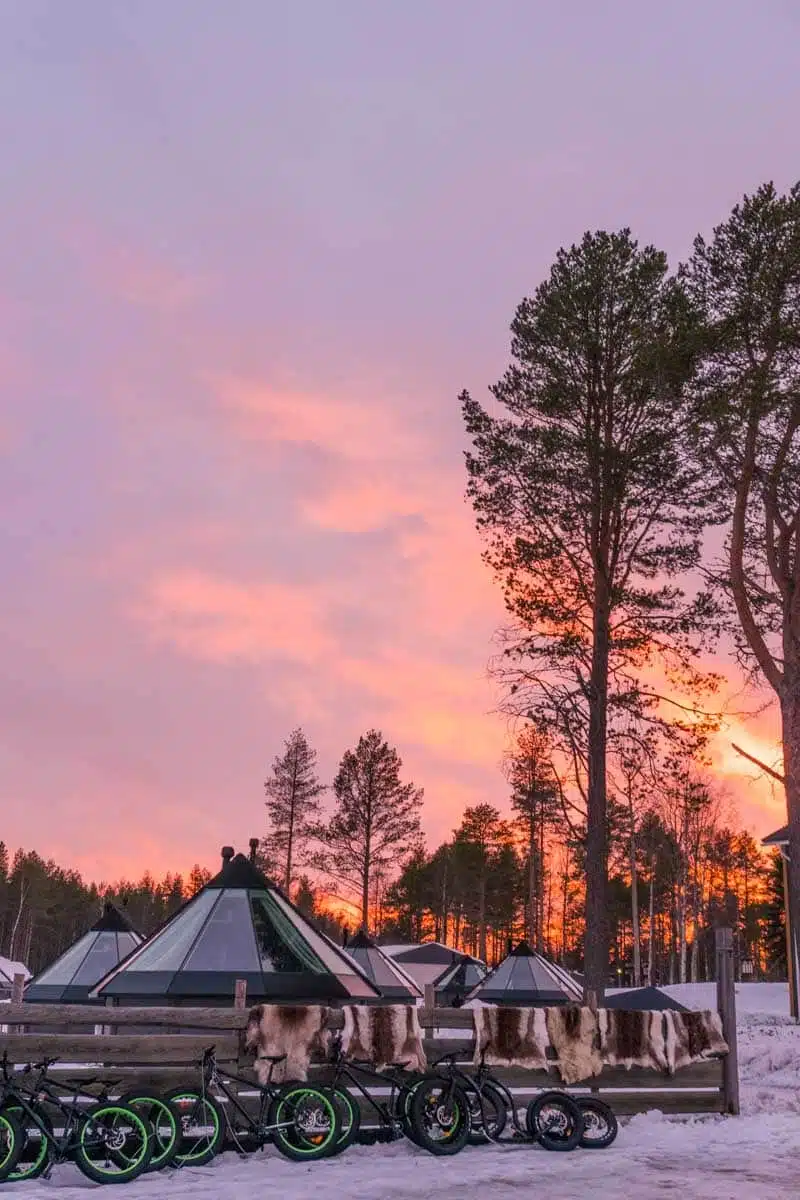 If you were stuck on what to see in Finland, the Arctic City of Rovaniemi is an obvious choice. Rovaniemi is enchanting, to say the least, and chock-full of attractions despite its demise during World War II.
Today, it's a thriving haven for winter sports and animal lovers, with incomparable views of the Aurora Borealis and hotels galore.
Did I mention it's also home to your favourite childhood star, Mr Claus? Now that you're convinced to go, I can't even begin to describe all the exhilarating things to do in Rovaniemi. Reindeer sledding, Northern Lights hunting, skiing, snowshoeing, visiting Kotisaari Island — the list goes on.
Brilliant Things to See & Do in Finland
Visit the Bengtskär Lighthouse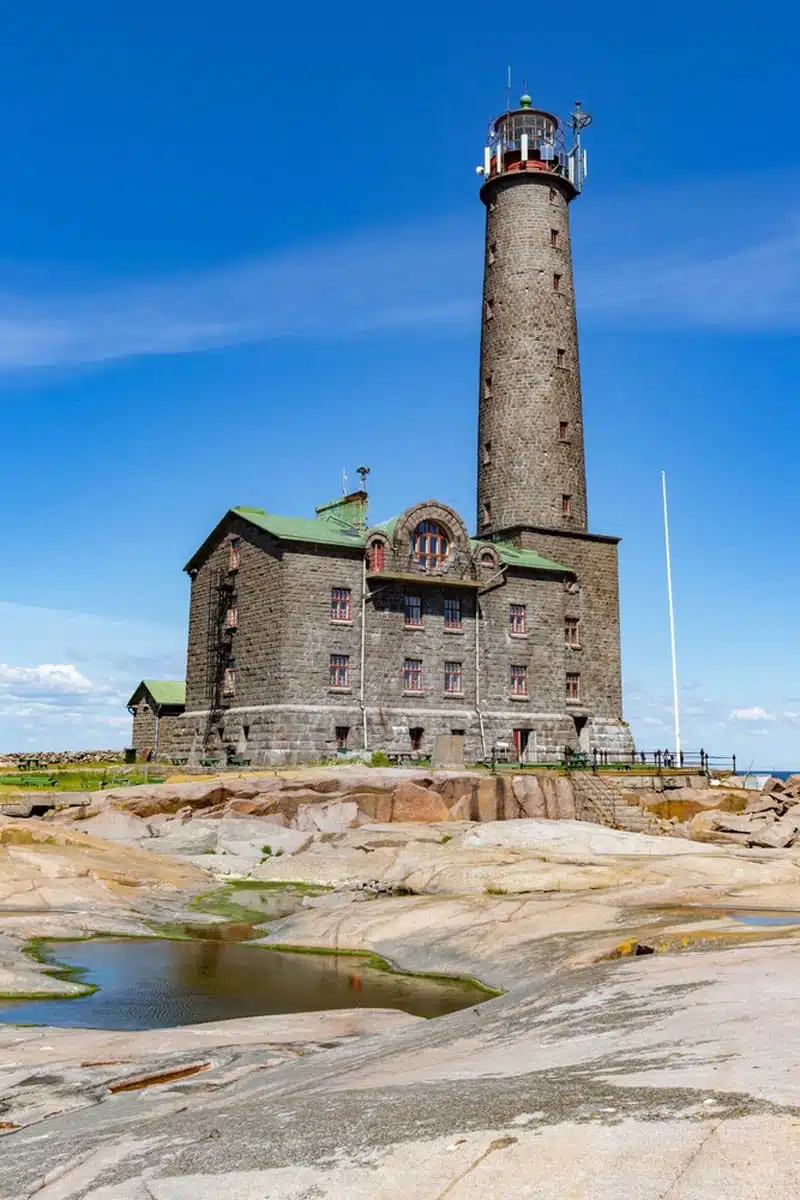 Snap up some gorgeous pictures for the gram at the historic beacon, Bengtskär Lighthouse. This majestic lighthouse takes the trophy for the tallest of its kind in the Nordics, towering 170 ft (52 metres) above sea level.
However, it also has quite a tumultuous history behind it. Sitting on an idyllic archipelago, the Bengtskär Lighthouse survived World War II with countless grenades and bombs hurled at it. Once a place of battles (yes, these happened inside the lighthouse), it has transformed into a sought-after hotel where guests can stay overnight for a unique getaway.
Top Tip: the lighthouse is open seasonally upon arrangement in May and September but stays open daily from 10:00 – 18:30 in summer (June – August).
Wander Through an Old Wooden Town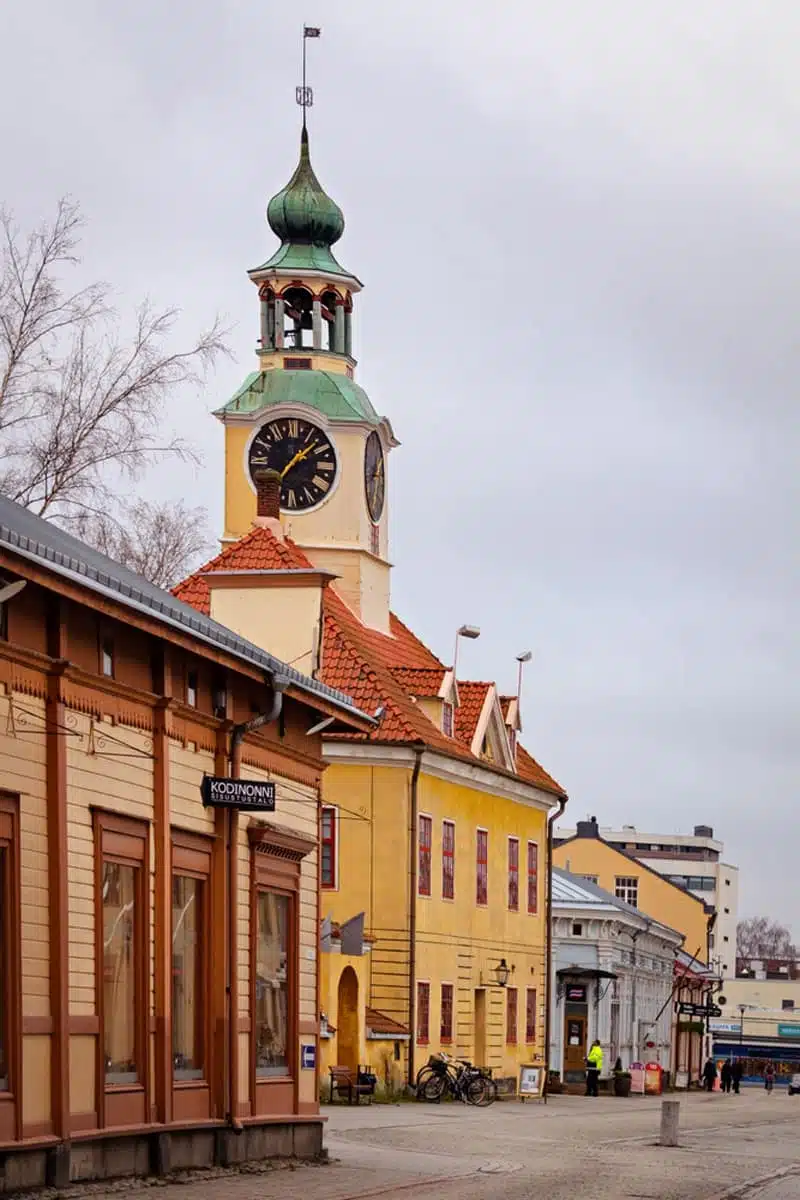 Ever heard of Finland's picturesque wooden towns? These are entirely preserved wooden towns – a living time capsule you must see. Thousands of years ago, the country had only wooden homes, each painted red, blue or yellow, but these are now rare due to wars and fires.
Sure, visiting Finland's Old Wooden Towns might not be your typical bucket-list addition, but it's a darn-cute blast from the past. The most charming wooden towns include Rauma (a UNESCO World Heritage Site), Reposaari and the Helsinki districts of Käpylä and Vallila.
Try Iconic Finnish Dishes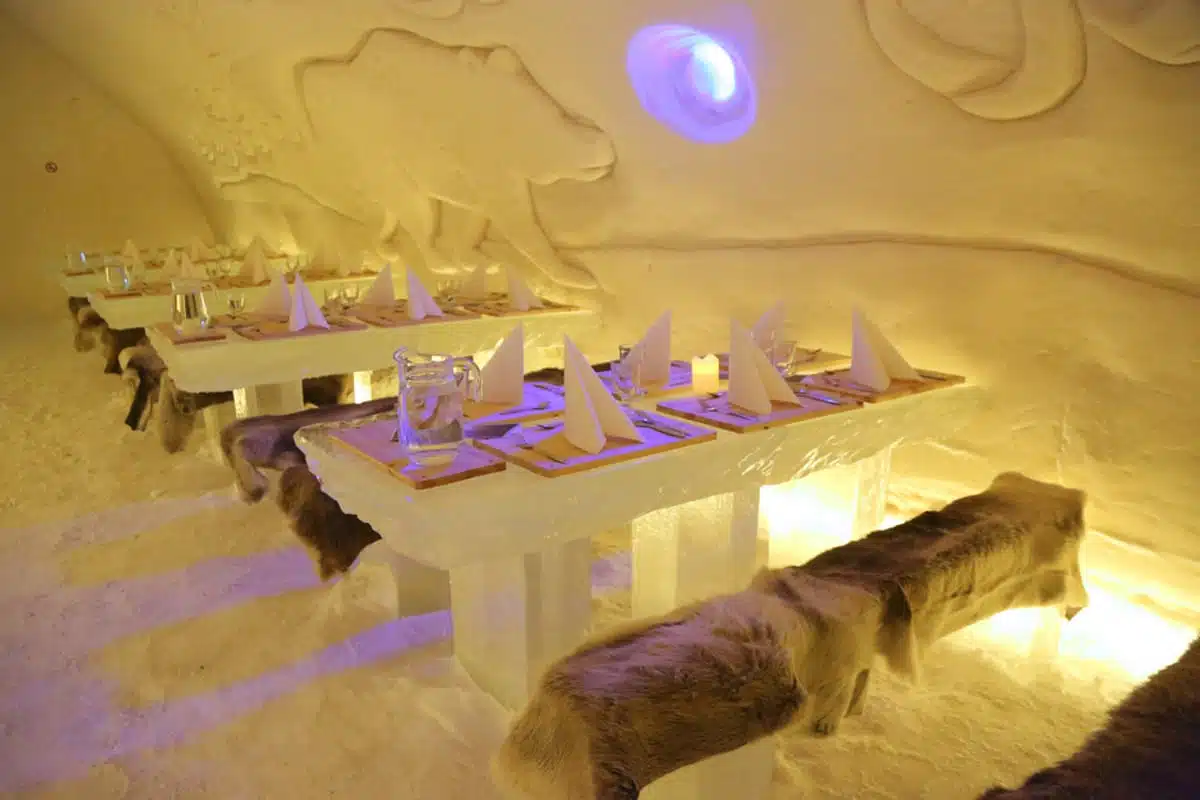 I've already mentioned that Finland's foodie scene is surprisingly incredible. So, indulge yourself in a local dish or two while you're in the country.
Traditional Finnish menus boast a variety of mouth-watering dishes, including tempting salmon soups, smoked vendace, pickled Baltic herring and Karelian stew. And the best part? You'll never run out of excellent dining options. Finland has plenty of Michelin-starred restaurants that offer an elevated take on the local cuisine.
If you're looking for a fine dining experience, head to Helsinki and check out Palace, Olo, Demo or Grön, all of which are Michelin-starred restaurants. Each of these eateries offers a unique take on Finnish gastronomy, using local ingredients to create culinary masterpieces.
Visit the Famous Santa Claus Village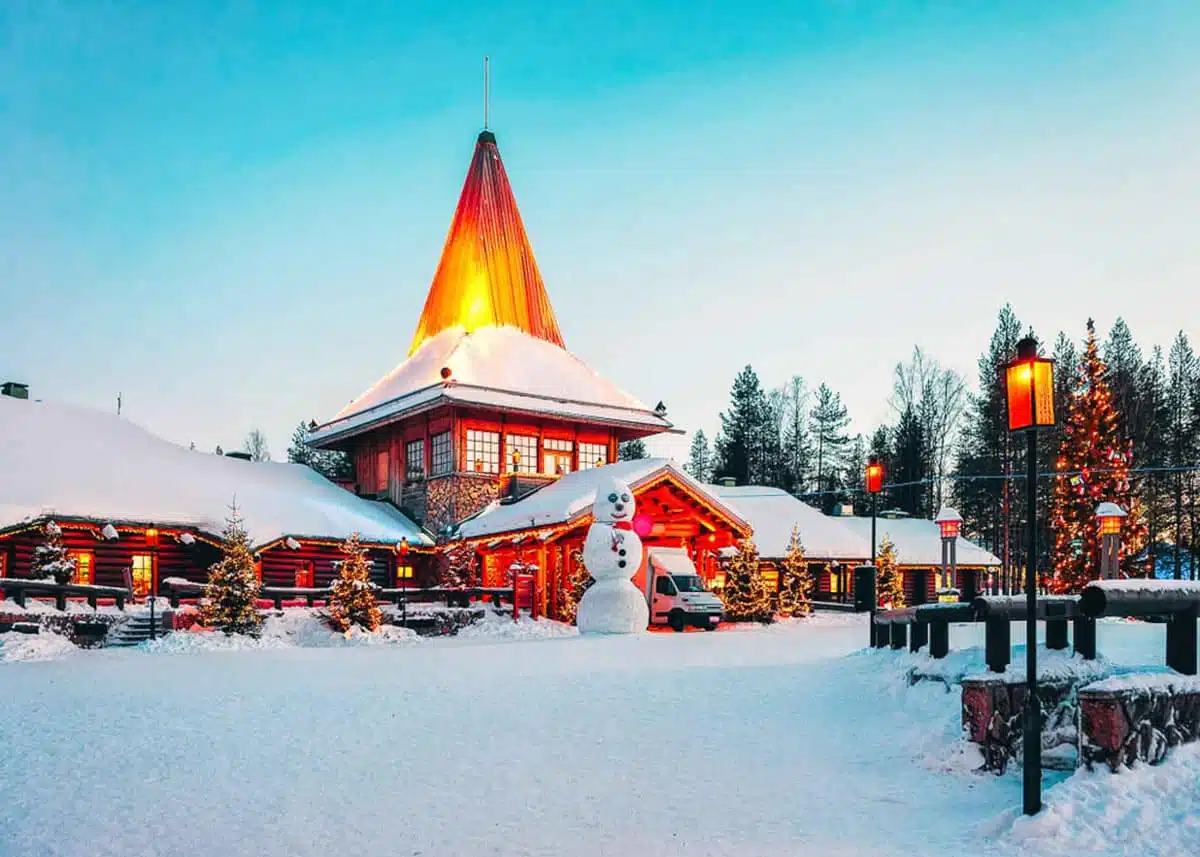 Let your inner child roam free in Santa Claus Village. Located in Rovaniemi, this village has an endearing story behind it…
According to Finnish myth, Santa is actually from Korvatunturi ("Ear Fell"), a rock formation in the shape of an ear so he can hear all the children's wishes. Aww!
Santa Claus Village is a truly magical place for young and old – you can meet Santa Claus himself, snap photos with his reindeer and even send letters from Santa's official post office. Or, for something a little more thrilling, there's snowmobiling, husky and reindeer sleigh rides and skiing.
Visiting Santa's official North Pole residence is a fantastic free thing to do in Finland, especially if you're there during Christmas time. But you can also see it via this amazing tour to make planning easier.
Head Out on a Hiking Trail
Wrap up warm and get ready to head out on an incredible trail through rural Finland. The country is home to more than 40 national parks adorned with lush forests, glistening lakes and snowy vistas. So who wouldn't want to hike it?
Nuuksio, Urho Kekkonen, Oulanka and Hossa national parks are excellent for hiking and snowshoeing. If you only have time for one national park, though, I'd suggest going to Repovesi Forest. It's straight out of a fantasy novel, filled with lakes, cabins, cliffs and unique wildlife.
Unique Things to See & Do in Finland: Hidden Gems That Are Off the Beaten Track
Go Ice Fishing in the Arctic Circle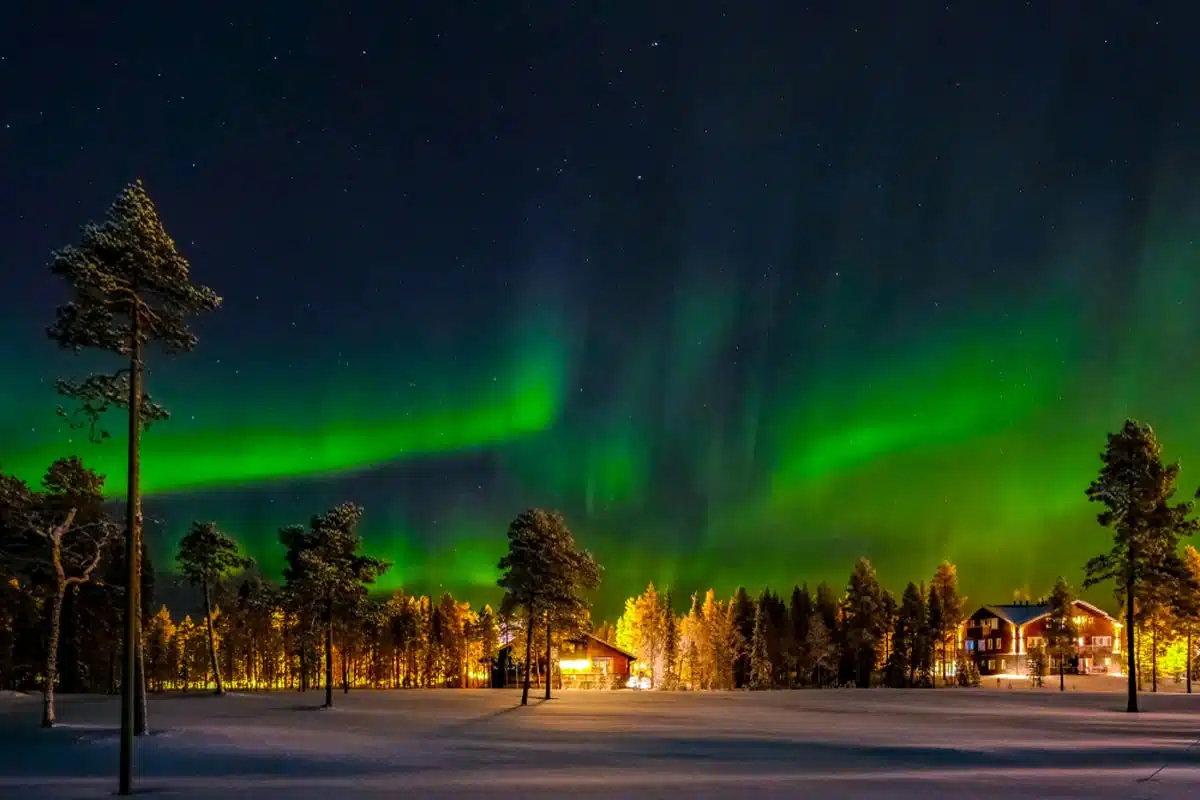 Ice fishing is a significant part of Finnish culture, and you definitely should not leave this country without doing one of the most Finnish things possible.
Finland is known as the Land of a Thousand Lakes. And these countless lakes offer incredible chances to catch anything from zander, perch, pike or roach.
You'll want to book a tour for this activity, as a local guide will be able to teach you the tips and tricks of this Finnish art. Expect to learn everything from how to drill the perfect round hole in the ice to how to successfully cook and catch your fish.
Top Tip: The best time to go ice fishing is the first few hours after sunrise and about two hours before and after sunset. Rovaniemi's arctic wilderness is an ideal spot for this activity.
Attend the Peculiar Wife-Carrying World Championships
Yes, you read that right. Finland is proudly home to the wife-carrying tradition.
A funny theory of how it started suggests that legendary "Ronkainen the Robber" and his thieves stole food and women from local villages. If that hasn't cracked you up, wait till you see it in action at the Wife-Carrying World Championships.
Yes, it's a weird thing to do in Finland, but why miss out on seeing men carry female teammates on their backs through a special obstacle track? The winner gets beer equivalent to the wife's weight (it doesn't get more Finnish than that).
Unwind in a Sauna or Try Ice Swimming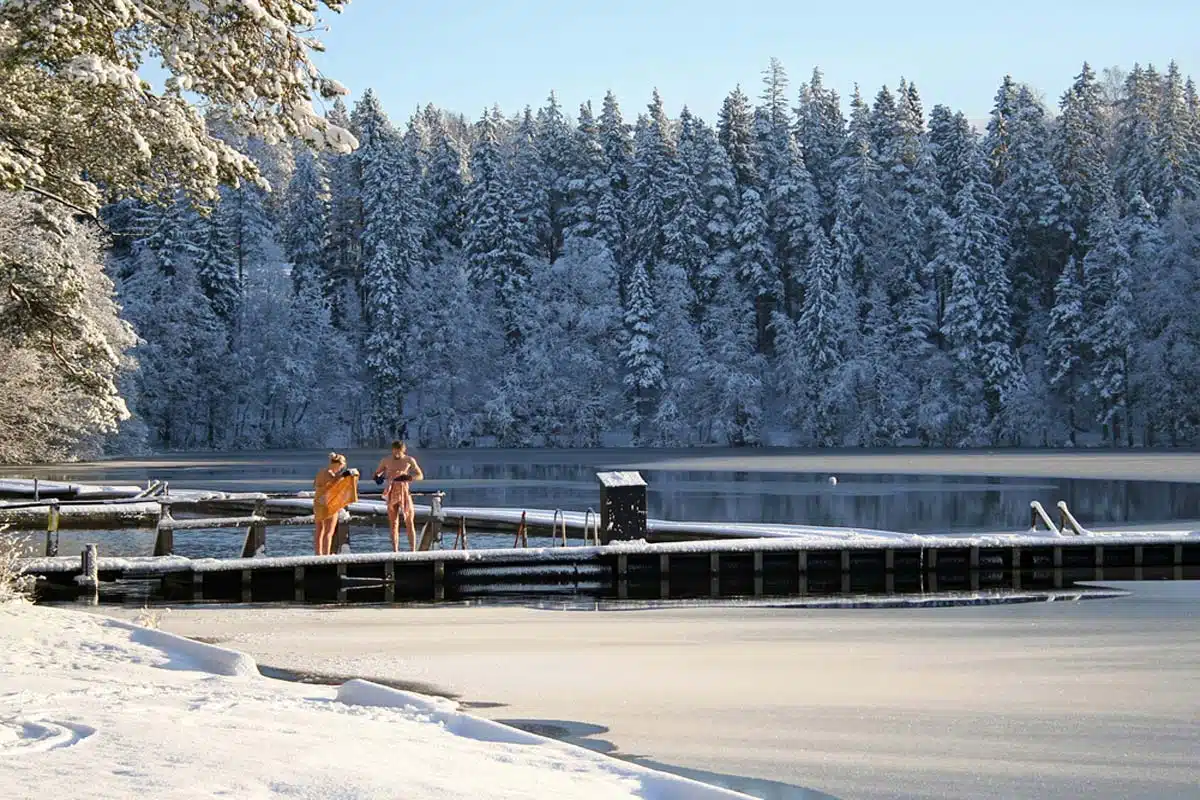 Sauna culture is a huge deal in Finland. In fact, I'd put my money on this alone being the reason that Finns are notoriously happy.
In fact, Finns emphasize that saunas aid in purifying both the mind and body, contributing to overall health. Most hotels will have saunas – and some will even boast a private sauna for you to enjoy throughout your stay.
If you want to take it up a notch, you can also try ice swimming, also known as avanto, which is believed to offer several health benefits that locals practice daily despite the bone-chilling experience.
First, you spend 10-15 minutes getting toasty in the sauna, before heading out into the freezing cold and plunging into icy water. It's anti-inflammatory, apparently. Brrr.
Top tip: book this Lapland sauna and ice-plunge experience to really enjoy the benefits of this favourite pastime.
Party at One of Finland's Epic Music Festivals
It might surprise you that music festivals are actually one of the top attractions in Finland – this country's music scene is thriving.
Finland's biggest music festival is the Kaustinen Folk Music Festival, which is held annually in July in Kaustinen and has been running since 1968. Likewise, the Pori Jazz Festival, celebrating blues, soul, funk and all that jazz, is another big hitter in the summer months.
Or, if you're after something a little bit heavier, the Tuska Open Air Metal Festival will have you air-guitaring to hard rock and metal like you're Tony Iommi.
Fun Things to Do in Finland: Practical Tips for Your Trip
How Long to Visit Finland?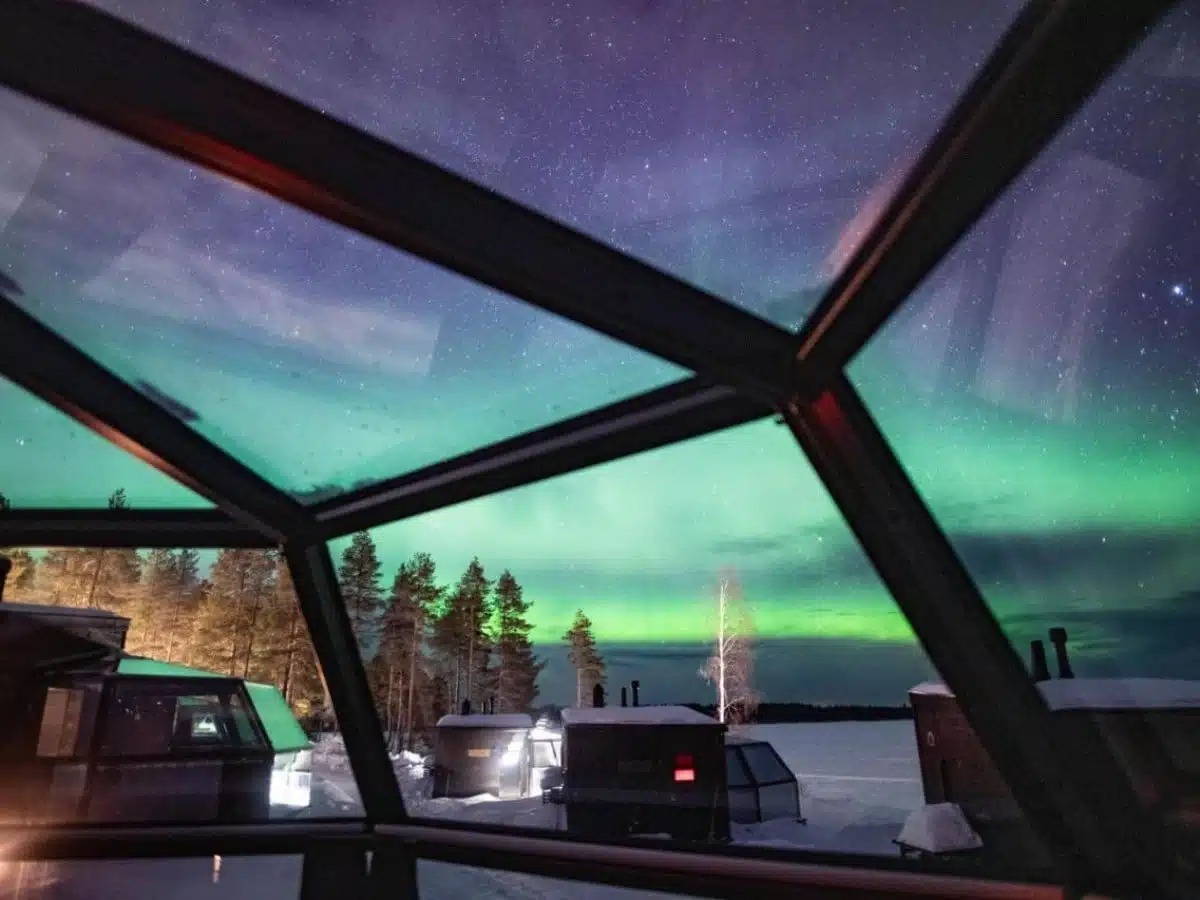 How long you should spend in Finland will depend on your to-do list, but you can get a flavour of the country in five to seven days. However, I recommend spending two weeks in Finland if you want to visit multiple places and get a real feel for the country.
Best Time to Visit Finland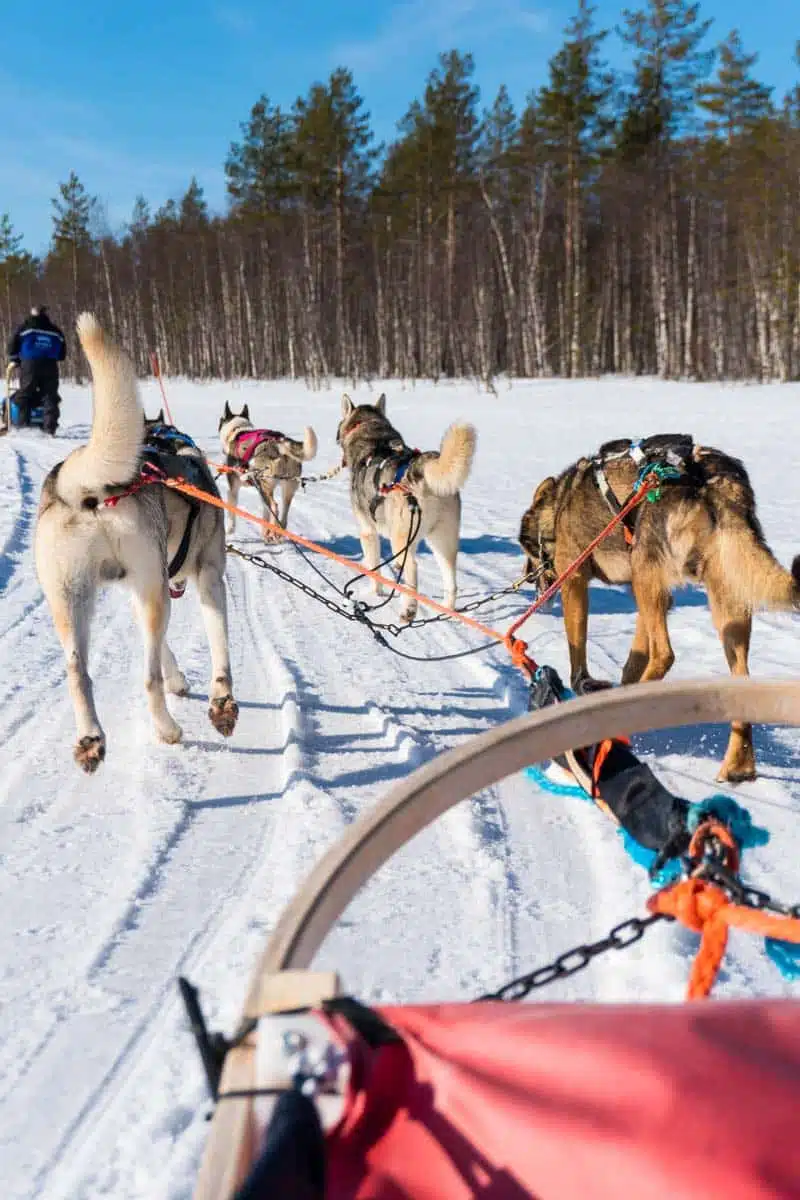 Generally speaking, it's best to visit Finland during its summer season (June, July, and August), as the warmer weather won't hold you back from exploring its blooming landscapes.
That said, if your main priority is spotting the Northern Lights, you'll want to visit Finland between September and March – you can find out more in my guide to the Northern Lights in Finland here.
Where Should I Stay in Finland?
Hotel Mestari (Mid-Range)
Hotel Mestari is beyond elegant, boasting stylish, contemporary rooms with crisp-white, plush beds.
The four-star hotel features a fitness centre, a terrace with views, and a super stylish restaurant and bar. It's also centrally located, near popular points of interest such as the Helsinki Music Center and Kamppi Shopping Center.
Lapland Hotels Bulevardi (Luxury)
The chic and luxurious Lapland Hotels Bulevardi sits in a serene environment dressed in enchanting city-scapes, trees and snow.
Enjoy ultra-modern rooms with indulgent bathtubs, saunas, and spa facilities, while their restaurant, Kultá, serves traditional Lappish delicacies you won't want to miss.
Apukka Resort (Luxury)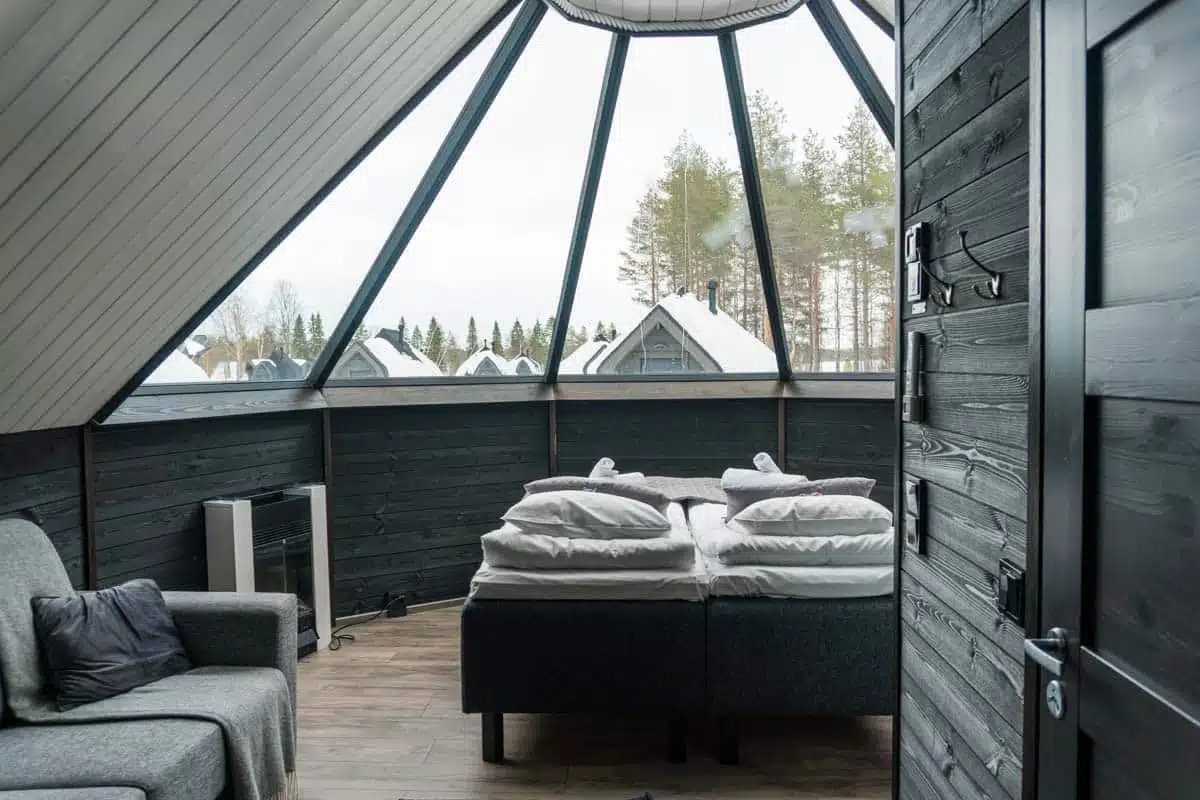 On the outskirts of Rovaniemi, Apukka Resort is my top pick when it comes to Finland hotels. The hotel's location is rather secluded, which makes it one of the best places to stay if spotting the Northern Lights is at the top of your bucket list.
Take my advice and opt for an Aurora Cabin for an uber-cosy stay with magical views.
Top Tip: Check out my top picks for Northern Lights Hotels in Finland.
Recommended Tours in Finland
Things to Do in Finland: Map
Love This? Save and Share on Pinterest