Finland in winter is a magical place – brimming with the promise of the Northern Lights, Santa and snowy adventures. Discover the best things to do in Finland in the winter months with this guide.
Most people avoid the Nordic region during winter because of the freezing temperatures but don't let a few inches of frost and snow stop you. I'm here to tell you that there are so many things to do in Finland in winter, and they're worth the cold.
Winter is the best time to see the northern lights, Santa Claus comes to town, and there is heaps of fun to be had in the snow. Check out my list of the top things to do and things you definitely can't miss while in Finland below.
Brilliant Things to do in Finland in the Winter
Play in the Finnish Winter Snow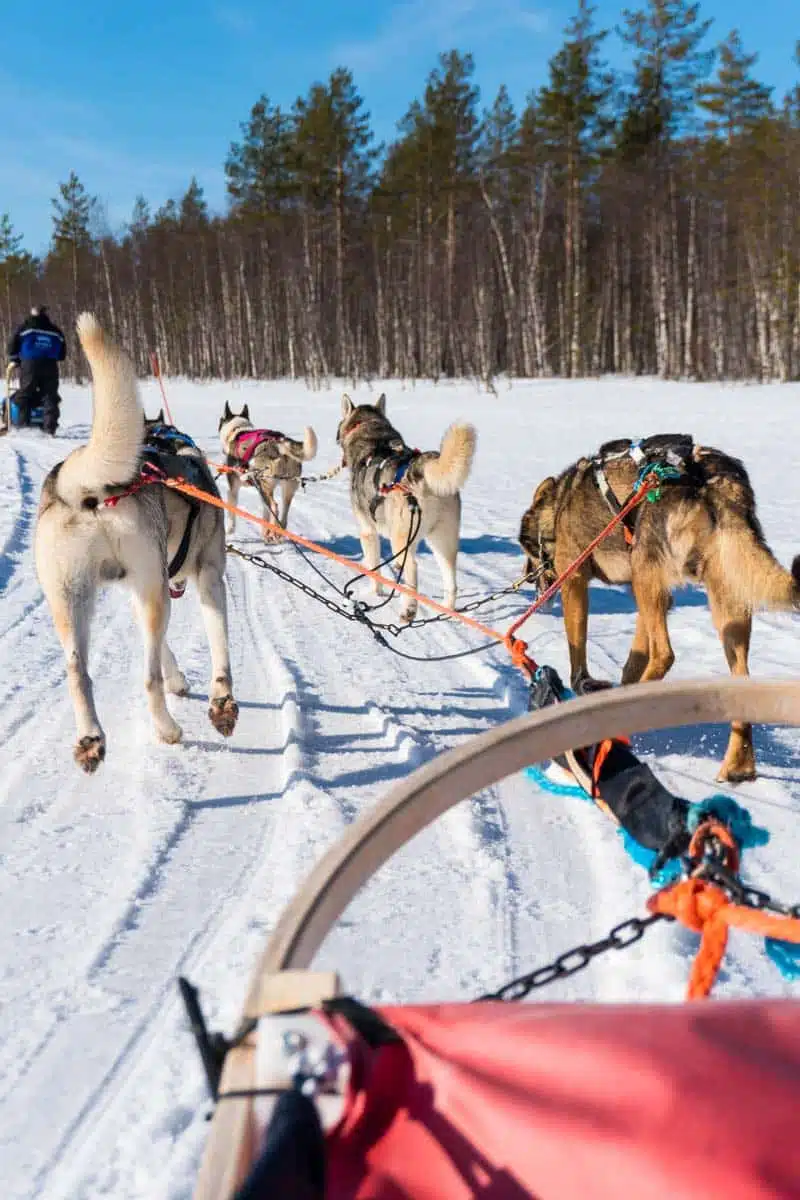 With five months of winter and snow in Finland, it's no wonder many Finns' main activity is dashing through the snow.
There are many incredible ways to enjoy the snow beyond making snow angels and building a snowman. Over here, it is common to see locals going dog sledging, skiing, kick sledging, snowboarding, or ice fishing.
While there are over 70 ski resorts in the country, the biggest one, Ylläs, is in Lapland. This resort has 63 slopes, 18 lifts, and many snow-themed activities. Whether a beginner or a pro, you're welcome here.
Another fun activity that you don't find every day is dog sledging. You can find many tours like this one throughout the country, but you'll have a better chance of these in Lapland, where you'll also get the opportunity to do some reindeer sledging.
Chase the Northern Lights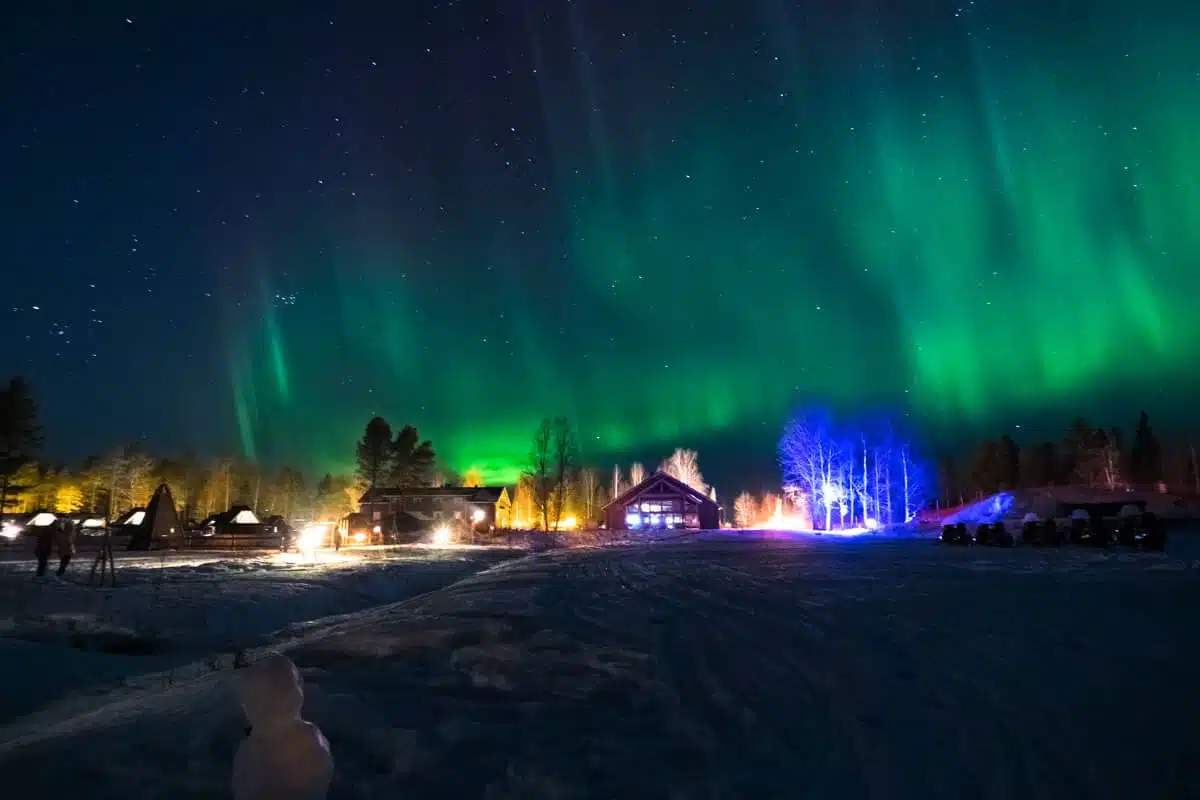 You've probably seen pictures of these brightly painted night skies in all rainbow colours. Well, this is the place to see them with your own eyes.
The best place and time to see northern lights or aurora borealis is in Lapland between December and March. Northern Lights hotels fill up fast as the colourful display of lights is a big draw, with millions of tourists visiting to capture the natural phenomenon.
Take a tour with a BBQ meal to see the dancing sky for yourself. While it is a great activity on its own, many people enjoy accompanying it with adventure sports like sledging or riding a snowmobile for an added rush.
Take a Dip in a Sauna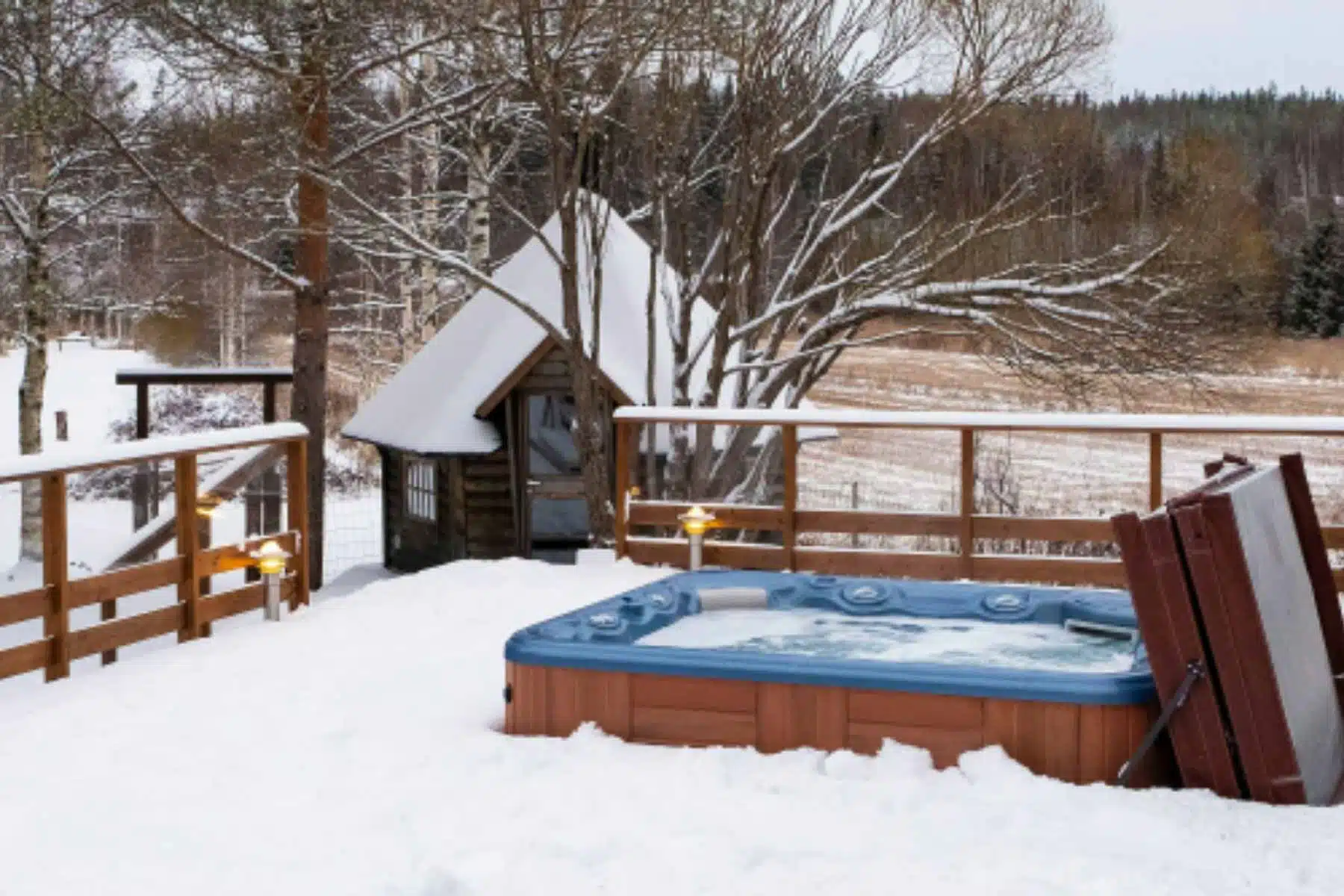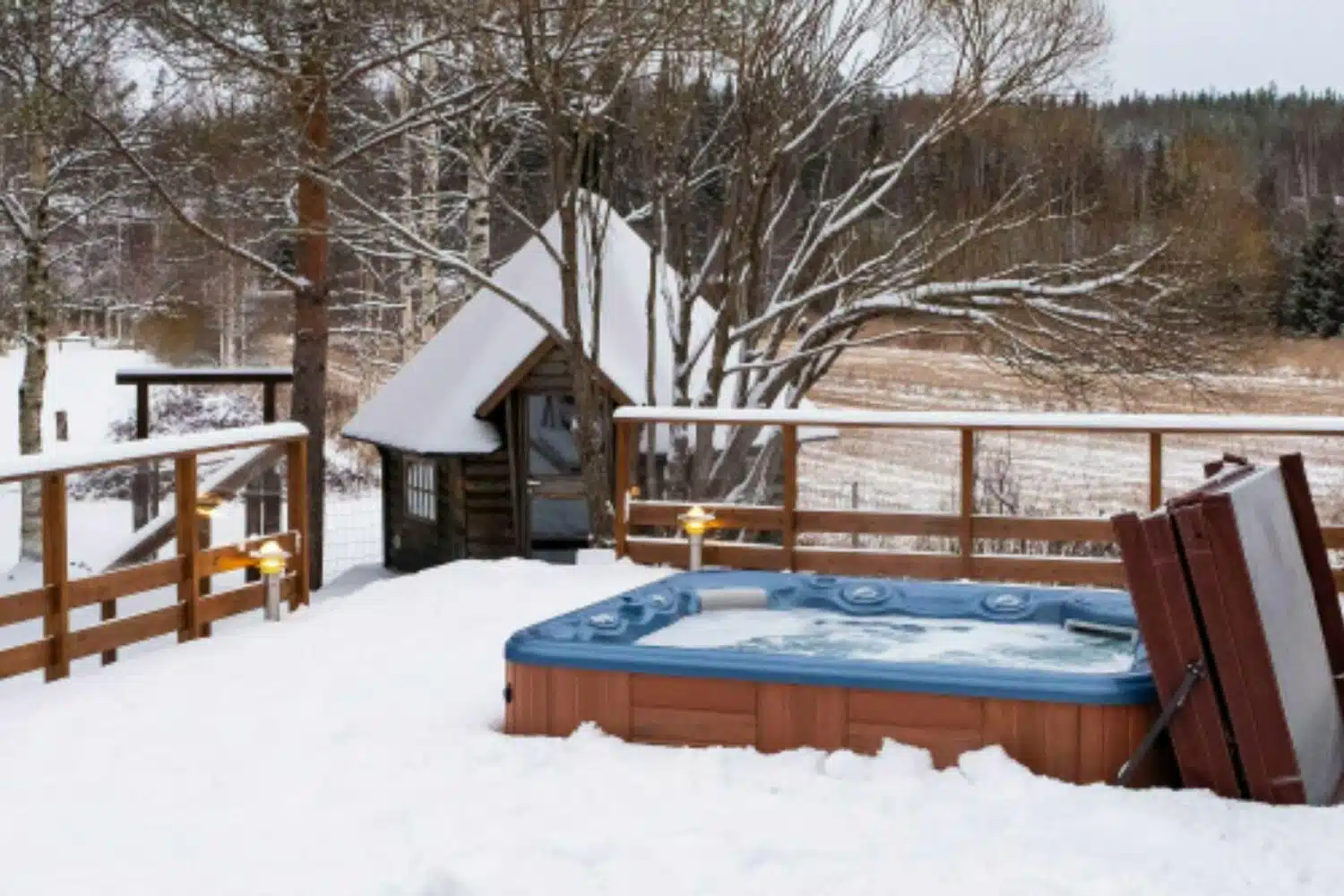 Finns love a good steam in the sauna, so what to do in Finland but join them? This is part of Finland's culture, with over 3 million saunas all over the country. So you won't have to go far before bumping into one. Some people even go to have personal saunas in their homes and offices.
There are three types of saunas: a wood stove sauna, an electric sauna, and a smoke sauna. A wood stove sauna is the most popular in the country and probably the one you've seen the most in the media. Don't get shocked to find the local people enjoying the heat nude. But, if you're not comfortable yet bearing it all, swimsuits and towels are also acceptable.
Tip: Remember to stay hydrated while in the sauna. The heat can easily make you dehydrated and drowsy.
Learn About Sami Culture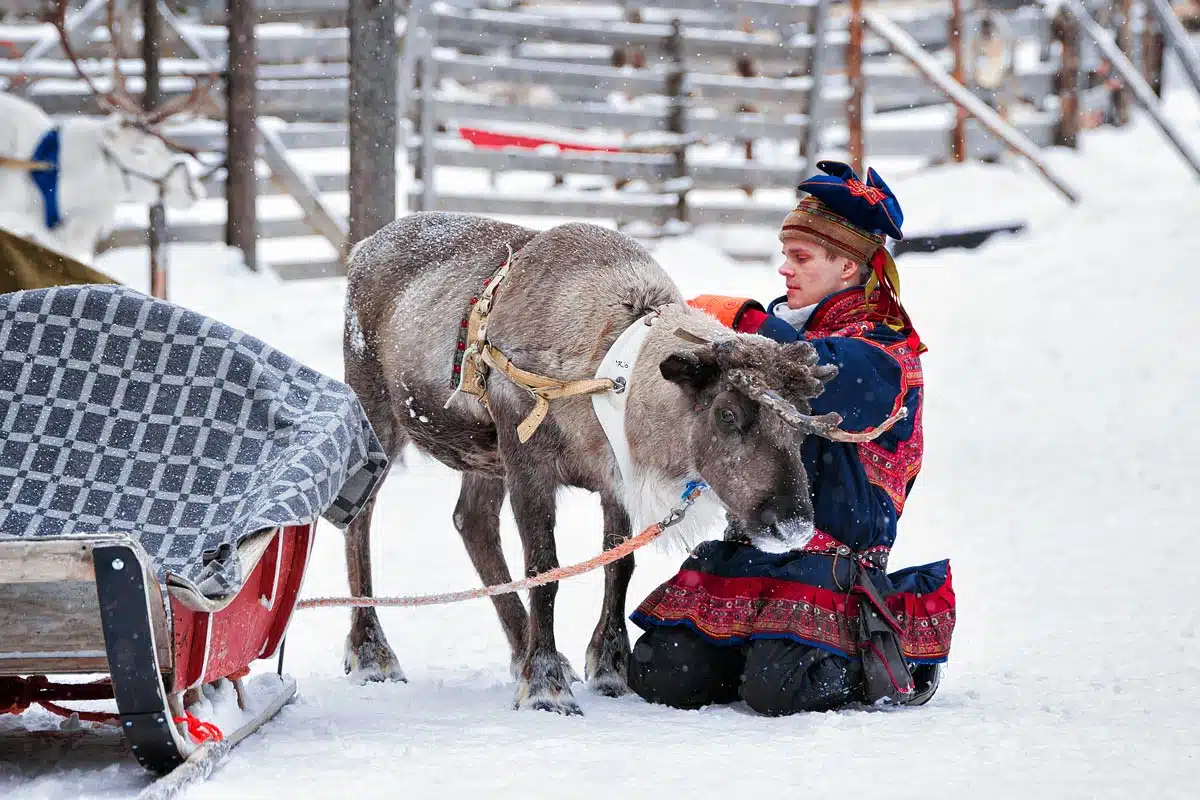 The Sami people are the indigenous people of the country that inhabit Sampi (Lapland). Although they stretch over areas known today as Norway, Sweden, and Russia, they are a big part of the area's heritage and culture.
You can still hear three Sami languages used to this day in Finland. Take a trip to Inari or Lapland to learn more about these incredible people and their heartbreaking past at the Sámi Museums.
Spend Christmas with the Elves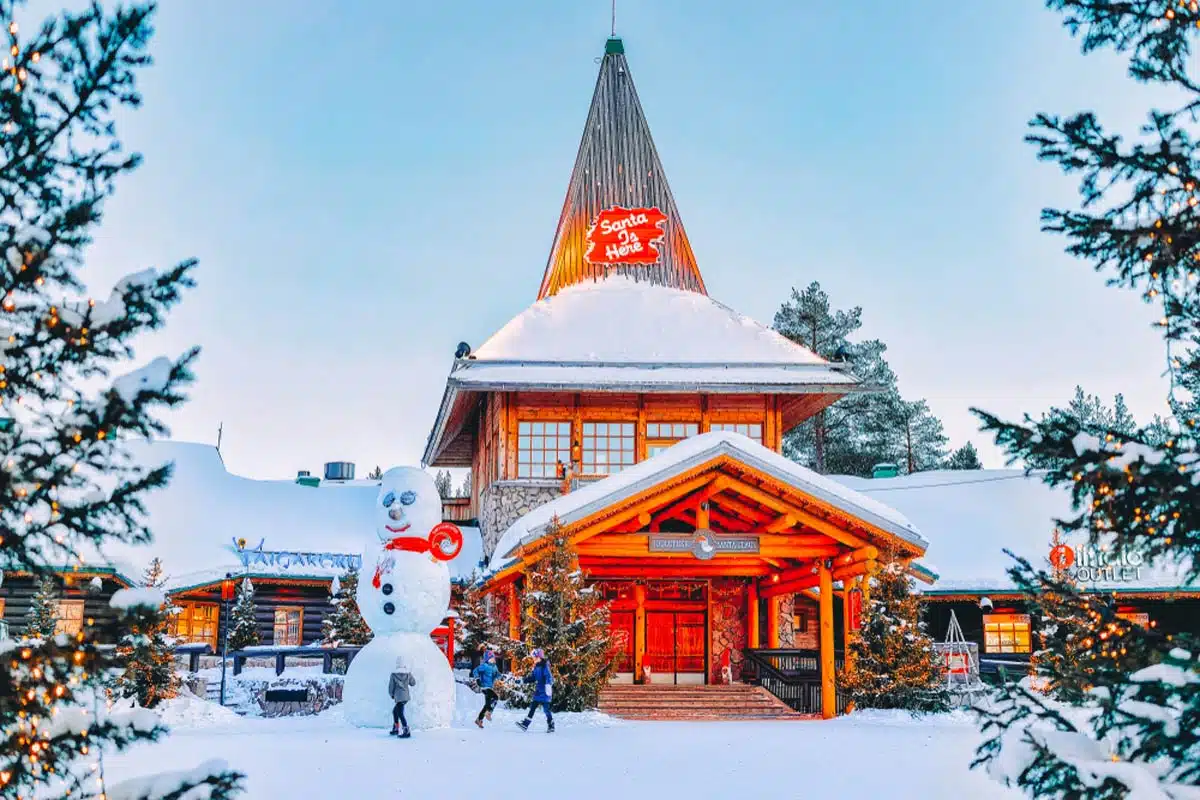 If you're visiting Finland in December, you cannot miss out on Lapland. While legend has it that Santa Clause was born in Turkey, he has since found a home in the most northwestern region of Finland.
He lives in Korvatunturi (also known as "Ear Fell"), but you can find him in Rovaniemi's Santa Claus Village. Yup. That's right. A whole village dedicated to St Nicholas, his elves, and the merry holiday. While the village is open to visitors 365 days a year, the best time to visit is during Finland's winters.
A few activities to get you into the holiday spirit include reindeer rides in the snow, a visit to the postal office, and Mrs. Claus' Christmas Cottage. There are a few places to grab a bite, but I'd suggest having a seat in Snowman World's ice restaurant (more on this later). Take this Santa's Village tour to Santa's Village to make the process easier.
Visit the Design District Helsinki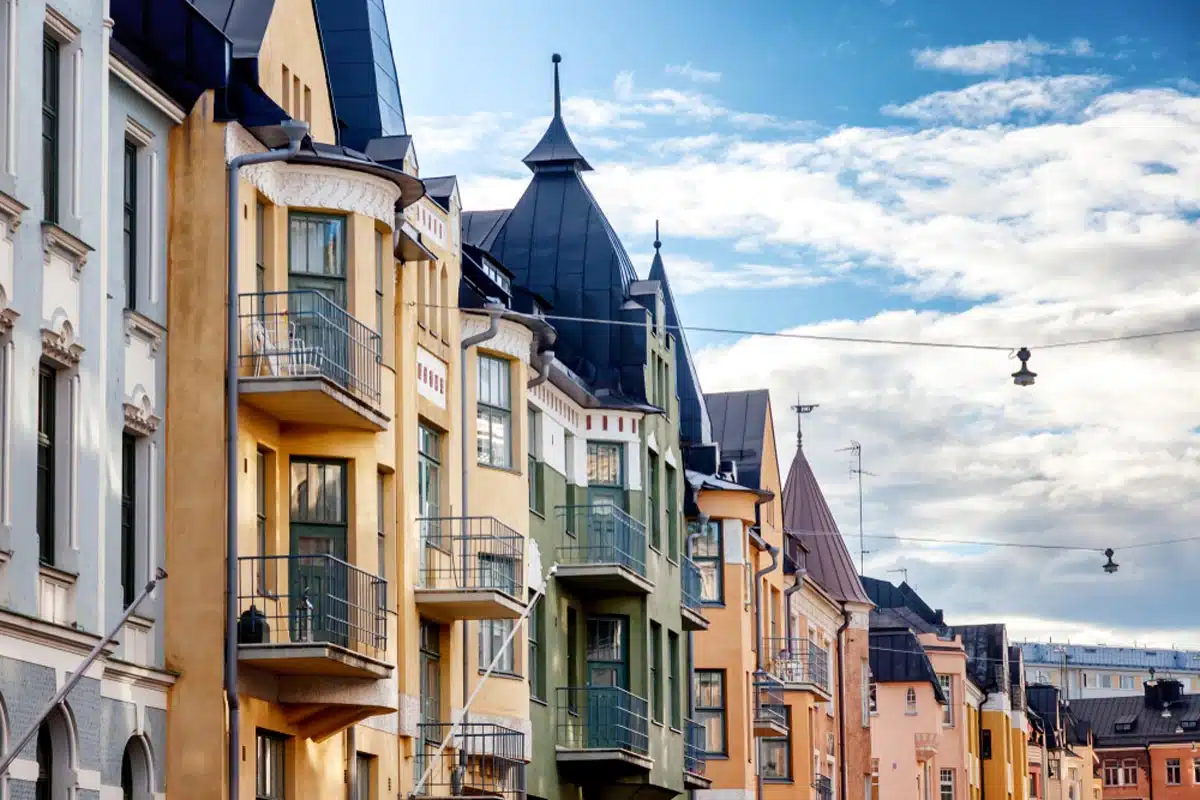 Did you know that Unesco awarded Helsinki as a Creative City of Design in 2014? This is because the Finnish capital has an eye for design that is not only eye-catching but functional too. You can see this for yourself throughout the city, but nowhere comes nearly as close as the Design District.
Right in the city's centre, this neighbourhood oozes creativity with 25 streets and over 200 spots. Artists and enthusiasts can collaborate and gawk at good art, food, and design.
The easiest way to go through this area is to simply start walking. Begin at The Tori Quarter (Torikorttelit) near the Market- and Senate Square before slowly moving down to the Design Museum in Korkeavuorenkatu.
Their eye for design doesn't just stop there. They're also master chefs. There are also a good amount of restaurants, bars, and cafes along the way. You're in for a treat with Finland's obsession with coffee and seasonal foods.
Eating and Drinking Your Way Around a Finland Winter
Eat in an Ice Restaurant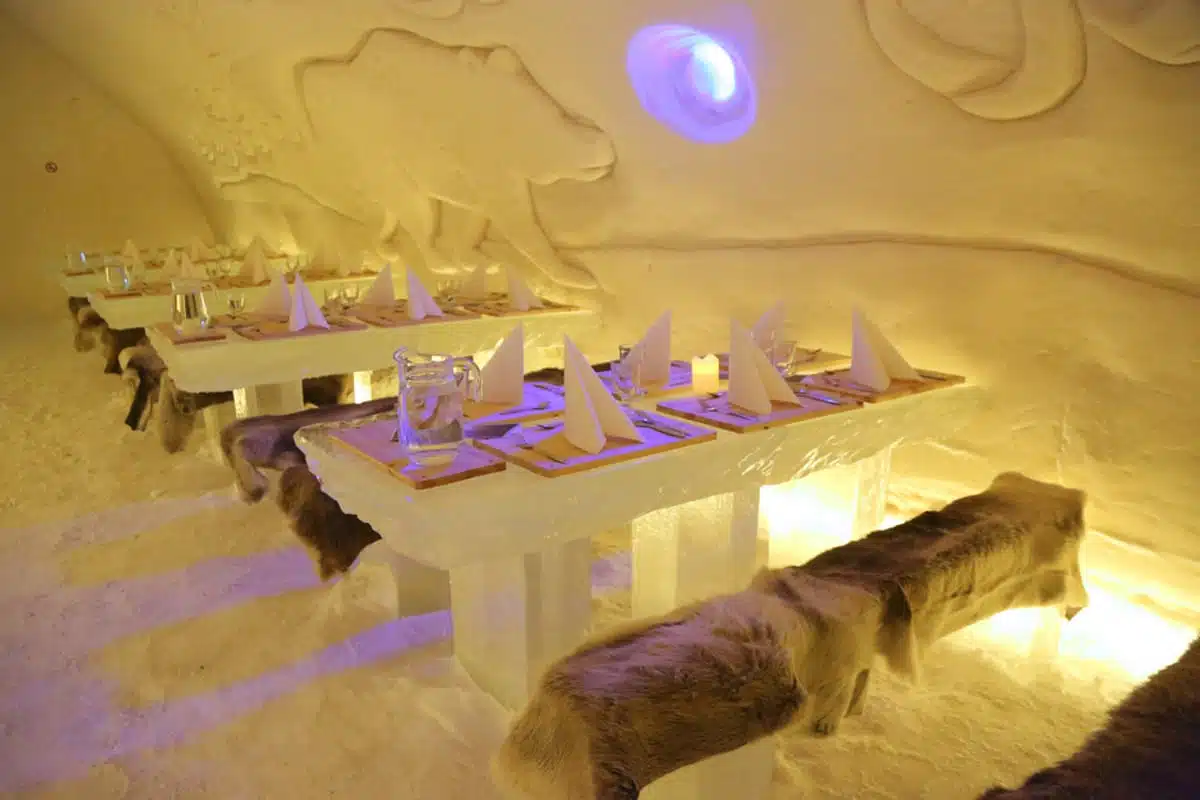 With temperatures sometimes dropping as low as -40­°C, eating inside a block of ice in Finland in January sounds like madness. But don't knock it until you've tried it. It's part of the Nordic experience.
Among the other exciting things to do in Rovaniemi, a visit to Snowman World or the Arctic Snow Hotel should be on your list. The iced-out restaurant areas have intricately designed ice walls, sculptures, and furniture.
The menus contain local ingredients with interesting dishes like roasted elk, arctic ocean salmon, and fried cold smoked tofu. While not all dishes are cold, you might still be able to warm up faster at the ice bars. Both ice restaurants have bar areas made entirely of ice and serve their drinks in glasses made of ice.
Tip: Service fees are usually added to bills already, so there is no need to tip separately. Although, some people will round up their bills.
Sample Foods at an Open-air Market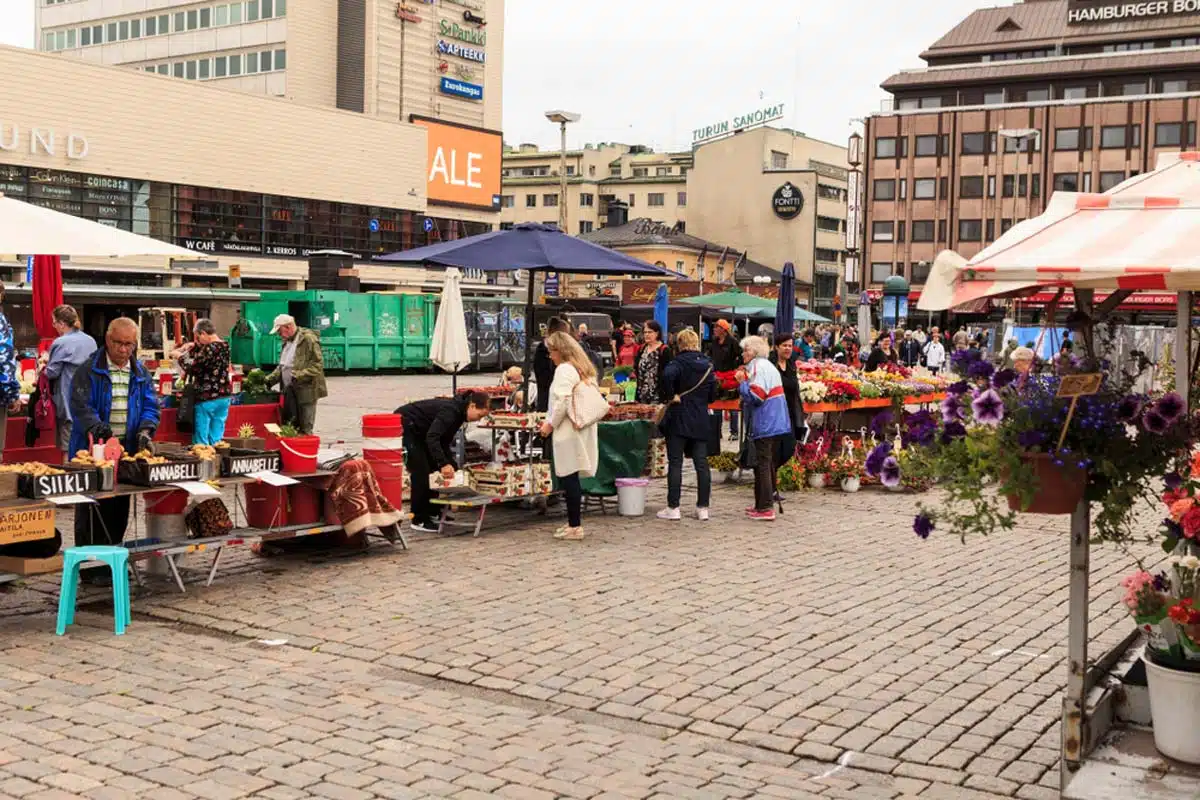 Christmas and New Year are on many people's minds come wintertime in the North. So, Finland in November and December consists of festivities and open-air markets to prepare for the holiday season.
There are a handful of markets in every city and town in Finland where you can pick up a few gifts. In Helsinki's city centre, you can find the oldest outdoor Christmas market in the capital.
It is open between the 1st and 22nd of December and boasts over 100 stalls selling food, crafts, and seasonal ornaments. Santa Claus also makes a guest appearance at least once a day.
Over in Porvoo, Oulu, Jyväskylä, and Tampere, you'll find equally pleasant winter wonderland markets. While not as big as Helsinki's, these Christmas markets have the same charm and friendly atmosphere.
The Jyväskylä Christmas Village comes alive with lights and carols. Christmas in Porvoo takes you back in time with snow-dusted cobblestone streets, riverside huts, and vendors in old-time costumes.
Find Out Why Finns Love a Good Cuppa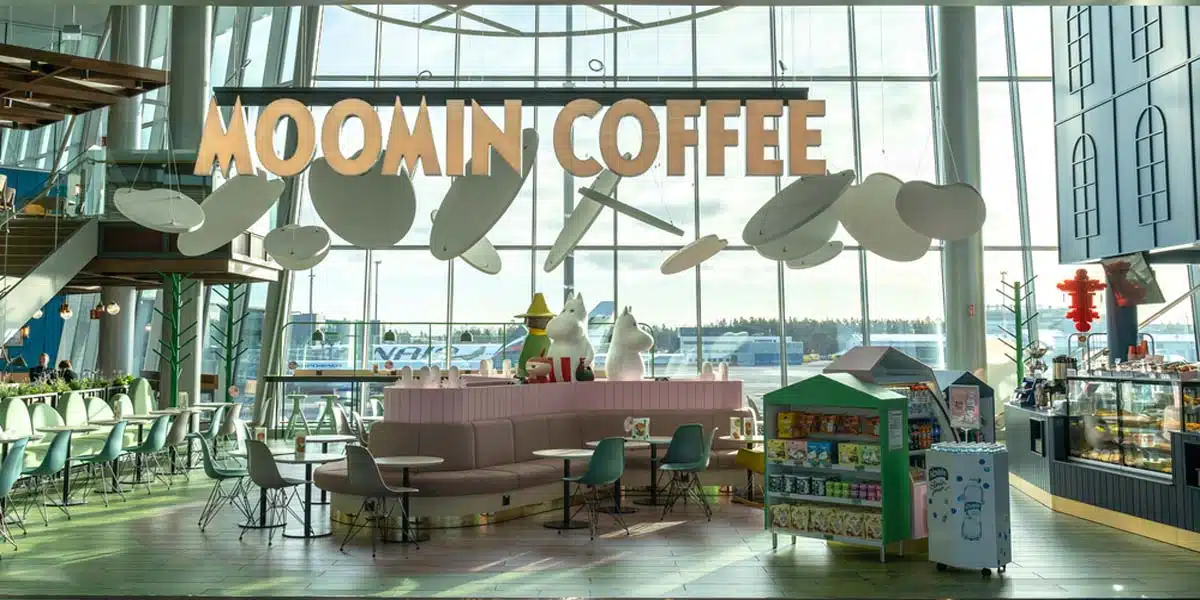 Finns love their cuppa joe— especially in the below-freezing temperatures. The country drinks the most coffee per capita in the world, so you'll often see people trotting around with a flask.
Take this coffee obsession further and kill two birds with one stone by visiting the Moomin Cafe in Helsinki. The beloved children's comic strip character illustrated and written by Finnish Tove Jansson is a beautiful ode to Finland. So, a visit to this cute cafe seems fitting.
Don't forget to bring home a bag of Juhla Mokka— Finland's beloved coffee brand.
Taste Authentic Finland Specialities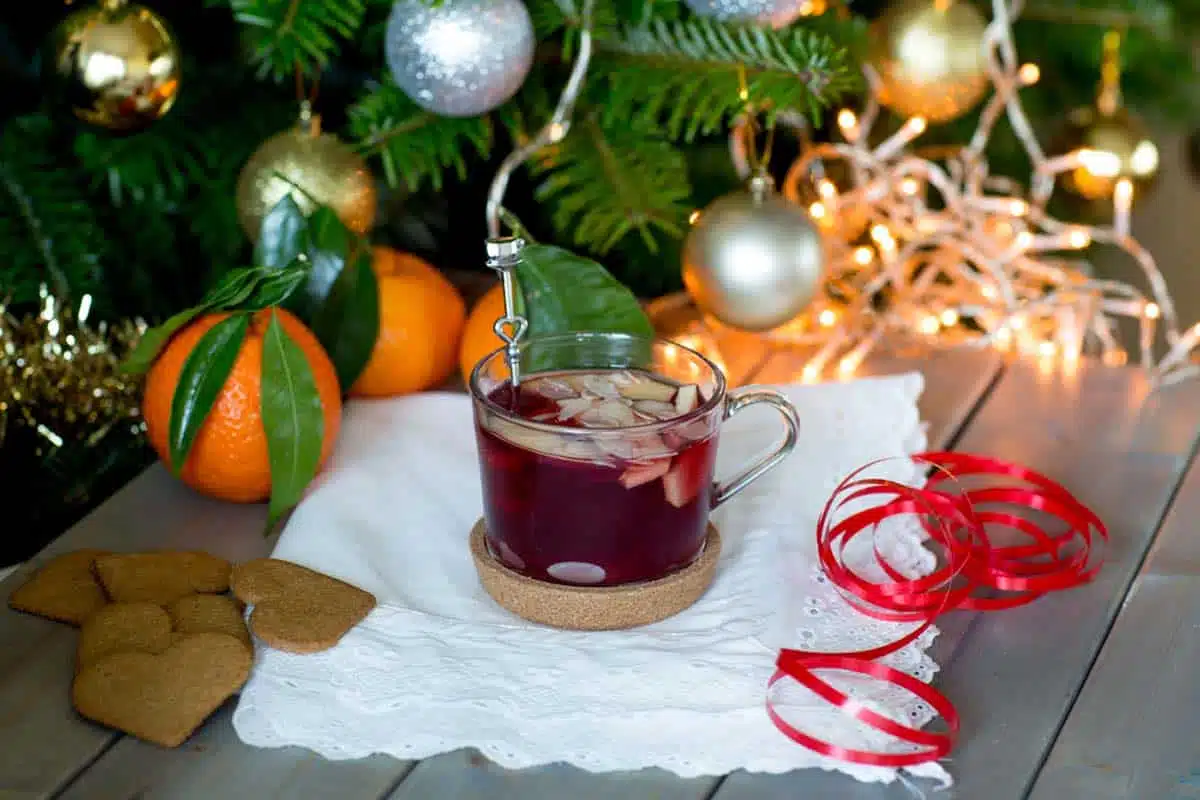 As an arctic country surrounded by sea, it's no surprise that most specialities include fresh seafood. You'll often find cooked or cold smoked salmon and herring on Finnish dinner tables. Although, meat is also a good staple.
While this may sound odd, it's not surprising to find reindeer, bear, or elk served as a delicacy in this country. The country's national dish is Karelian stew, with beef or pork, but elk meat is also used. The Sami people have a traditional dish of sauteed reindeer that they enjoy, while you may find elk and bear meat in more high-end restaurants.
In winter, most meals are comfort foods, with items like pastries, savoury pies, and blinis (similar to crepes). The locals also enjoy a glass of mulled wine called Glögi, Kilju, and Lakka— a cloudberry liqueur soaked for two to six months.
Note: While the drinking age in Finland is 18, you have to be 20 to drink alcohol with an ABV level of over 22%.
Practical Information for Planning Your Visit to Beautiful Finland in Winter
Be prepared for extra cold temperatures, up to -40°C in some areas. February is the coldest month, with snow and ice covering most of the country.
Finland's winter clothes can be expensive, so it's best to stock up on warm layers at home. Pack waterproof boots and wool clothing for the best chance of keeping dry and warm.
"Winter" is usually about five months long in Finland, so you'll have plenty of time to explore these places between November to March.
Where to Stay
Arctic TreeHouse Hotel
This isolated hotel offers the best views of the northern lights, far away from light pollution. It is also a great place to enjoy the snow outside while staying snug in modern Nordic-style rooms.
Check Availability and Rates here
Santa Claus Holiday Village
Not ready to give up the holiday spirit yet? Stay in the Santa Claus Holiday Village surrounded by Santa's helpers and the big guy himself. Each room comes with a sauna, kitchenette, and terrace.
Check Availability and Rates here
Things to do in FInland in Winter: Read Next