It may only measure 21 miles by 14 miles, but Barbados is the small Caribbean island that packs a punch. I've chosen the top things to do in Barbados on your next getaway.
Steeped in history and beauty, Barbados might be a small island, but it's got that extra-special something that lures visitors in and keeps them coming back year after year.
An enchanting blend of old-world charm, near-unbelievable beaches and luxury hotels should put it firmly at the top of your bucket list of winter sun getaways.
Here's my pick of the best things to do in Barbados.
Things to do in Barbados
Spend The Day On The Beautiful West Coast Beaches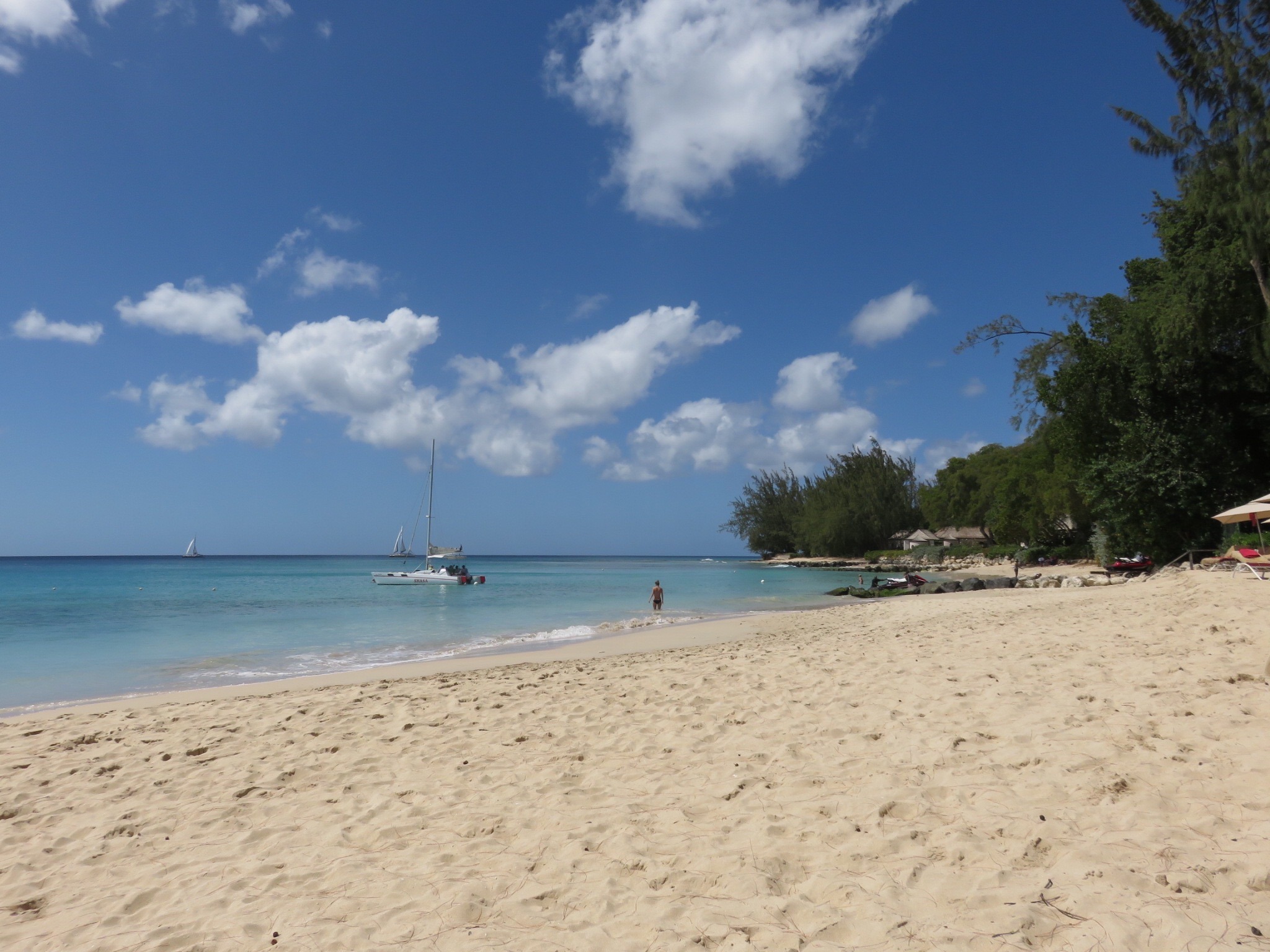 The beaches on the island's West coast have to be seen to be believed. Powdery-fine white sand, sparkling and clear waters are pretty much guaranteed wherever you choose to lay your towel along the west coast.
For beach-lovers, one of the best things to do in Barbados is simply spending some time soaking up the sun on the sands. One week, two weeks, one month – you could take in a different beach each day and still not have enough time to see them all.
My favourites are Heron Bay Beach (otherwise known as the Colony Club beach, thanks to its location in front of the hotel of the same name) and Port St Charles Beach.
Explore the Lush Botanical Gardens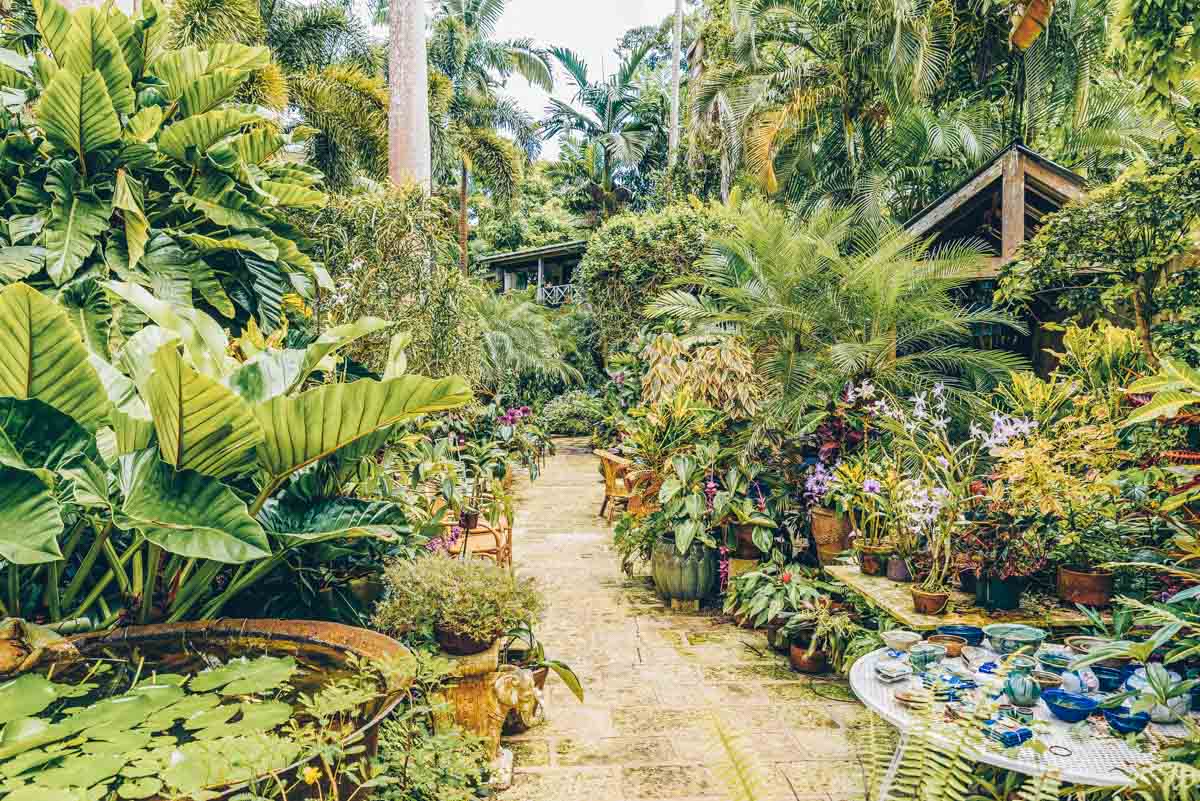 Much as I love Barbados's beaches, there's much more to the island than sun and sand. The Andromeda Botanic Gardens are a riot of flowers, plants and trees of all shapes and sizes.
The Andromeda gardens were established as a private garden by renowned gardener Iris Bannochie and gifted to the Barbados National Trust in the late eighties.
They also provide a natural habitat for some of the island's wildlife – patience is rewarded with sightings of hummingbirds, monkeys and butterflies.
Wandering around the gardens is one of the best things to do in Barbados, but one many visitors miss.
Take a Guided Tour of the Island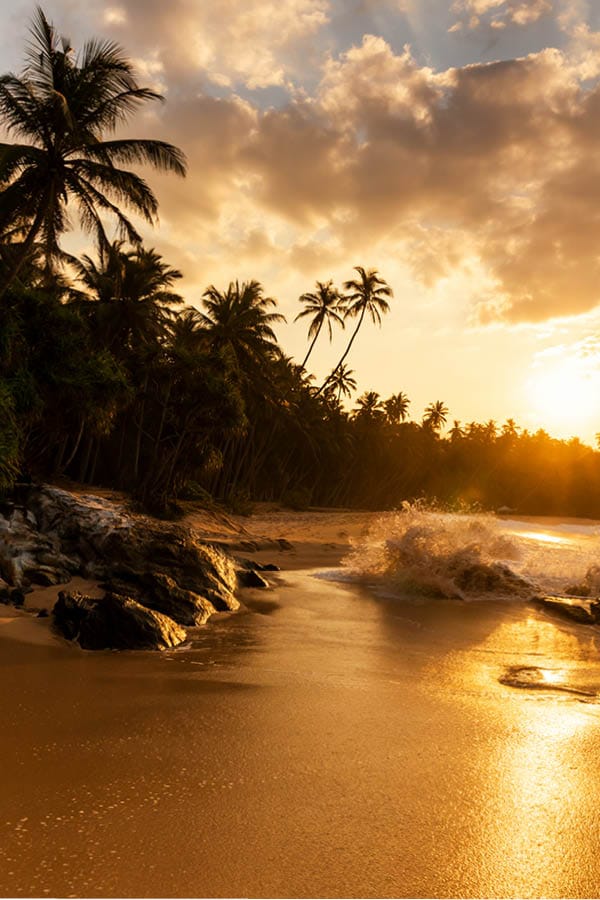 What better way to get to know Barbados than with a tour from a local guide?
This exotic island tour allows you to see the best bits of the country over 7 hours (including stopping off for a glass of rum punch), whilst taking a walking tour is a great way to learn more about Bridgetown's interesting history.

Or, if you're after something a little more swish, opt for a private half-day tour. Including hotel pick up and drop off, you'll get to scope out the best beaches, foodie hotspots, and quaint villages.
Spot Shipwrecks from a Kayak
The island's pristine waters make Barbados a top spot for water sports – though, with the island's Pirate past, I think that kayaking to colossal shipwrecks is pretty darn special.
I couldn't recommend this tour enough. Not only do you get to kayak to three different shipwrecks, but you'll also be able to stop off and feed the green sea and hawksbill turtles beforehand.
Because the water is so crystal-clear, you'll be able to spot the wreckages perfectly – and your guide will be on hand to give you the low-down on the history of the ships. Finish off the tour with a rum punch on the beach. Dreamy.
Then See if You Can Spot the Green Flash at Sunset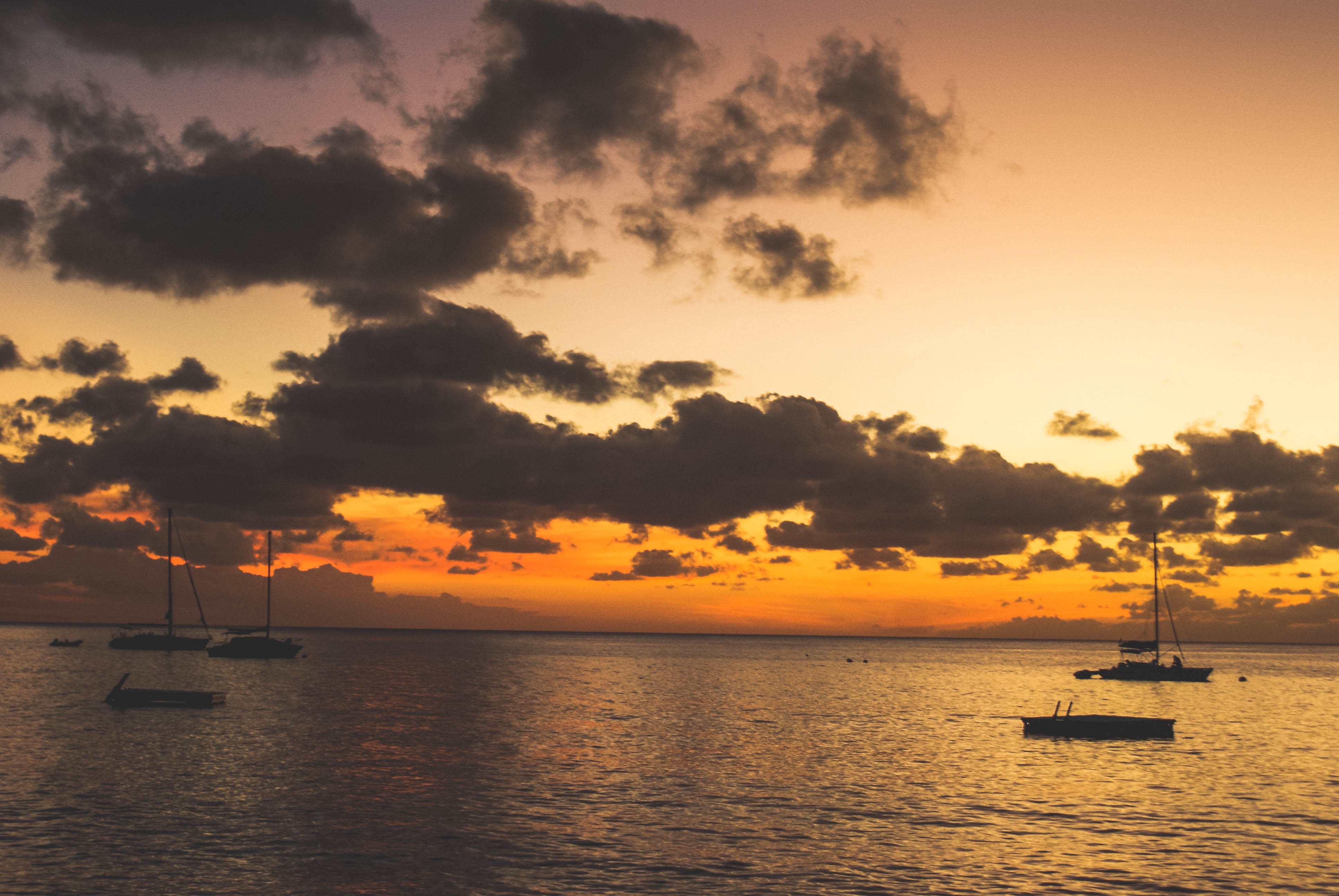 The West Coast is renowned for its spectacular sunsets. Settle in to watch the evening's show with a sundowner and see if you can spy the legendary green flash.
The green flash is an optical illusion that happens when the sun has almost fully set and the merest sliver is visible on the horizon. At that moment, the tiny portion of the sun that's visible appears to be green, before it disappears completely.
You can also see the green flash at sunrise on the East Coast.
Learn how to Make Rum (and Pick up a Bottle or Two to Bring Home)
Delve into the fascinating history of rum-making on the island at Mount Gay, its most famous distillery.
Mount Gay has been making its distinctive buttery-smooth rum since 1708 and offers visitors the chance to immerse themselves in the sights, smells and tastes of the island's tipple of choice on their signature rum tour.
Make sure you have space in your suitcase for a bottle or two to bring home – the distillery's on-site shop is of excellent value and sells limited releases as well as their traditional bottlings.
Spend the Night Partying at Oistins Fish Fry
Friday nights in Barbados mean one thing: Oistins Fish Fry. A maze of lively shacks, each with smoking barbecues and lashings of rum punch – add to that a large stage and dancefloor plus a booming sound system and you're beginning to get the idea.
As the name suggests, the seafood is the star of the show. Bajan food is delicious at the best of times, but combine it with the lively atmosphere and you're in for a night to remember.
Oistins is a fish market by day – swing by nice and early in the evening for your pick of tuna, lobster, mahi-mahi and more, then settle in as the evening picks up the pace.
Drinks in a Traditional Rum Shack
Barbados has no shortage of high-end bars for you to frequent after dark, but you should spend at least one evening in the traditional rum shacks that are dotted all over the island.
The premise is simple: you buy a bottle of rum (you do get to pick the size) and the mixers to go with it and you're set for the evening. Some of the livelier shacks have karaoke – you'll never be as good as the locals but that shouldn't stop you from having a try.
Make your way to the Quieter East Coast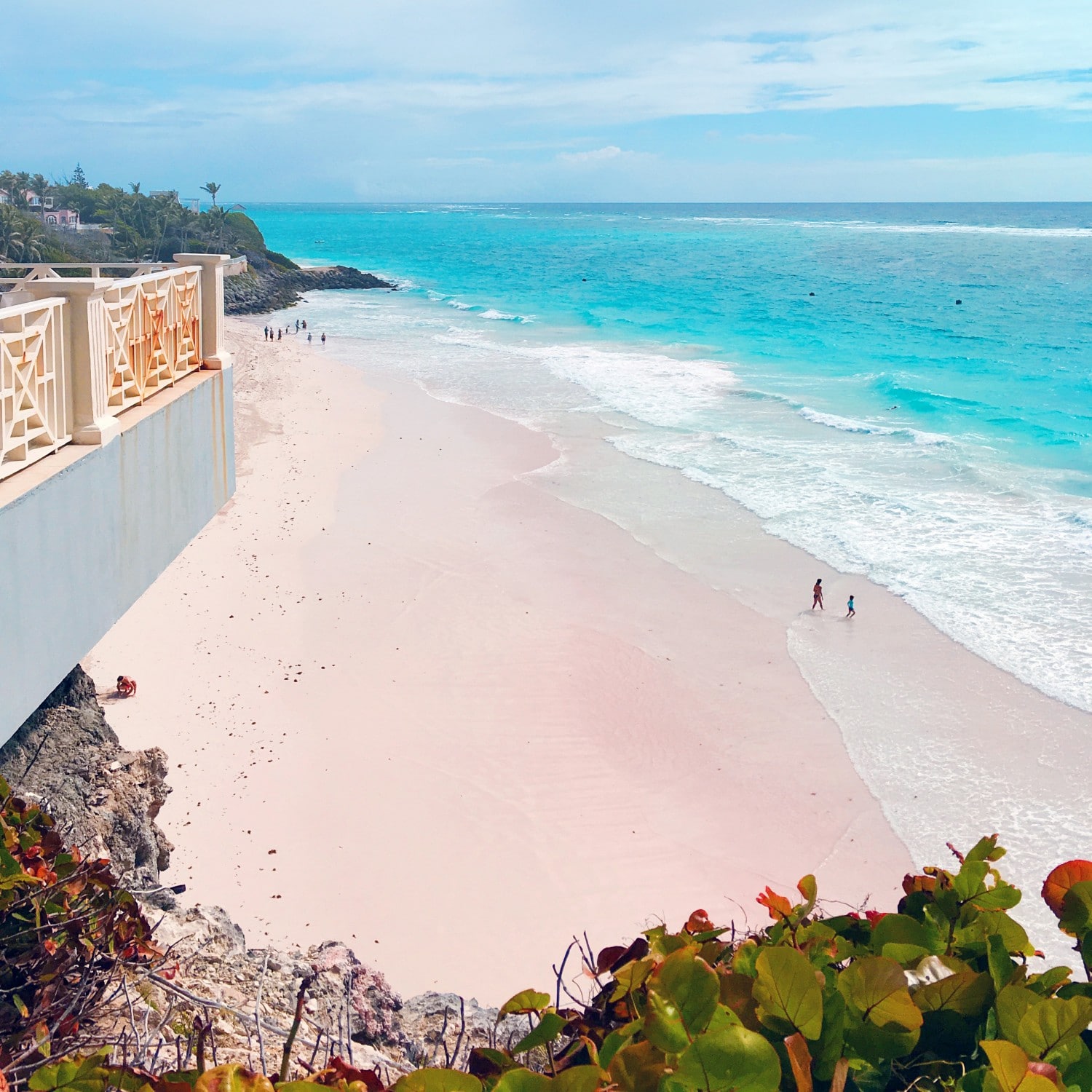 Barbados's West Coast is home to many of the island's luxury hotels, but if you want to get a little off the beaten track, you should make your way to the quieter, wilder Atlantic East Coast.
Roaring waves, pink coral beaches, natural vegetation – there's a rugged beauty to the East Coast that offers a completely different experience.
Stay at The Crane – the pink sand beach is often named as one of the best in the world and use it as a base to wend your way up the East Coast to destinations such as Bathsheba and North Point.
Ride the Tram in Harrison's Cave
Since 1981, Harrison's Cave has been a popular tourist spot in Barbados. Funnily enough, it's still classed as an active cave as it carries water and the stalagmites inside grow larger each year (albeit at a snail's pace).
The Boyce Tunnel leads to the entrance of the cave, where a cavern that's 2.3km long and 15 metres tall awaits. Descend inside and you'll be invited to board a tram that ferries you around – and unlike many caves around the world, it's pretty warm inside (27 degrees, to be precise).
Wander around Sam Lord's Castle
Want to visit one of the OG Pirates of the Caribbean's homes? Sam Lord's Castle was built in 1820 by the famous swashbuckler and has since gathered plenty of attention far and wide.
It's believed that Sam obtained his money by luring ships into the reef nearby by hanging lanterns in the coconut trees – Captains would mistake this spot for Bridgetown and wreck their ships, giving Sam free reign to steal all the booty.
In recent years, following a huge fire, Sam's Georgian mansion has been transformed into a Wyndham Resort Hotel, though its original features remain. You can still explore the building, though you'll likely find me at the secluded beach nearby curled up with a book.
Snorkel with the Sealife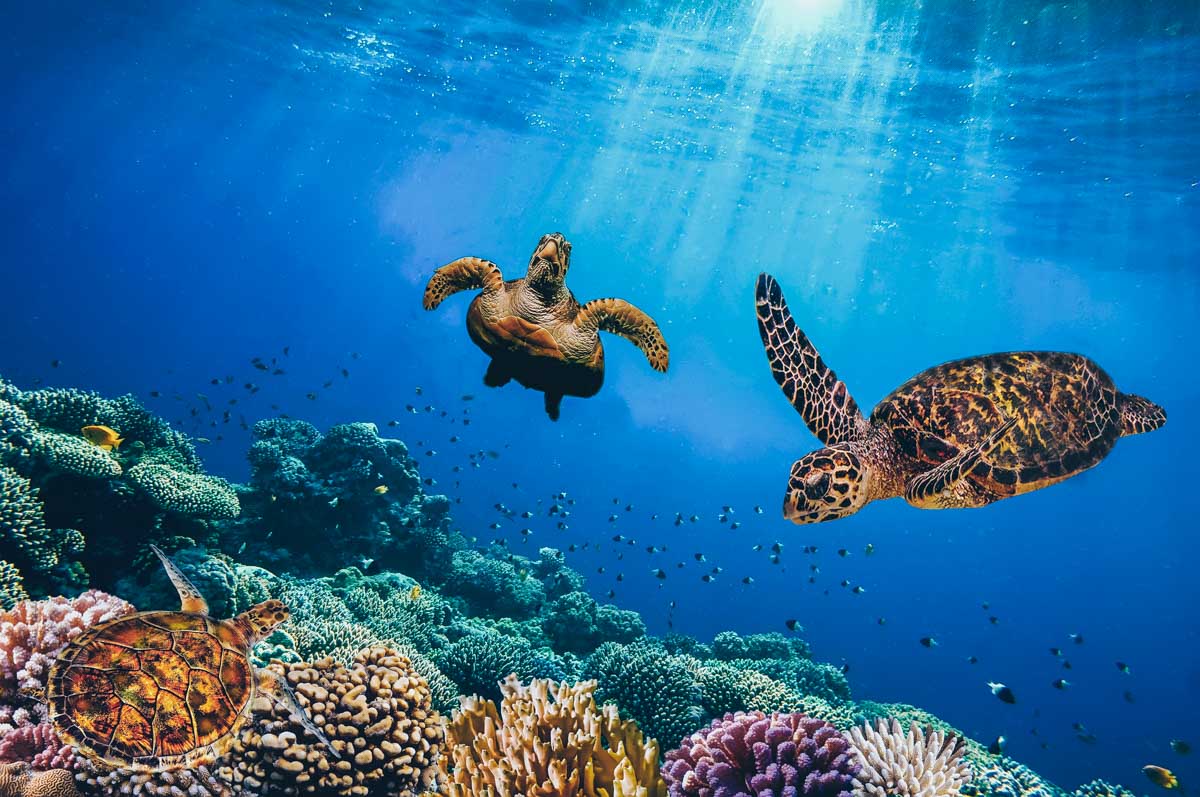 Tempting as it is to sit on the beach marvelling at the view, do so and you'll be missing out on the underwater world living on the island's shores.
Barbados is a protected habitat for Hawksbill and Leatherback turtles – there are several places on the island where you can swim with them in the sea, including Pebble Beach and Freights Bay.
Lots of beachside hotels will offer free snorkel rental – you'll be surprised how much you can see close to the shore. Don't forget to wear a marker if you're not in a cordoned-off area.
Try Your Hand at Surfing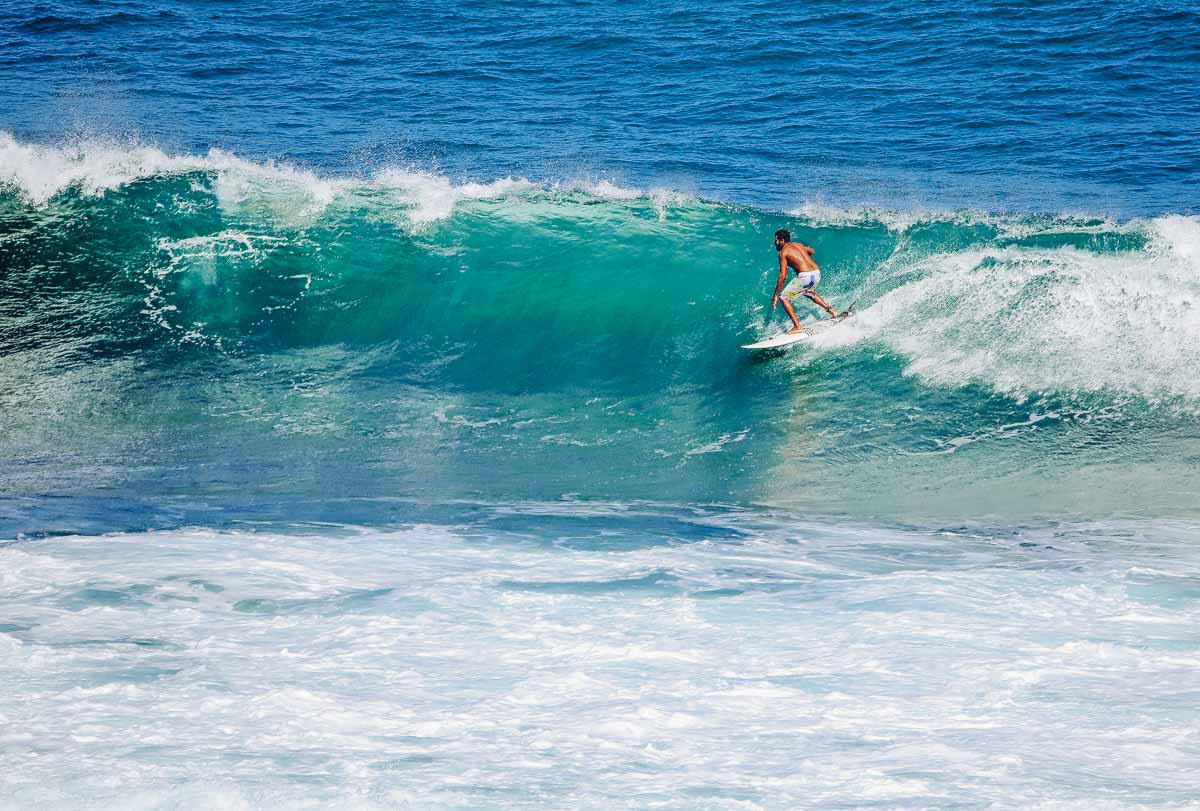 Barbados might not be that well-known for its surf, but there are swells to satisfy the avid surfer – rolling in for thousands of miles across the Atlantic before breaking on the island's East Coast.
Beginners get a share of the action too, with gentle waves to provide the thrills of riding atop your board without the terror of the bigger breaks.
Book lessons at Zed's or Barry's Surf Schools – two of the best-known outfits on the island.
Tuck into Traditional Bajan Food
Fish cutter, macaroni pie, conkies, flying fish, pepperpot… the list goes on. What do they all have in common? They're the traditional foods that have been fuelling the island for centuries and a tasty treat for visitors to its shores.
Cutters are often described as sandwiches, which doesn't really do them justice. Freshly-baked Bajan salt-bread (savoury bread) is stuffed with your filling of choice – seasoned and fried flying fish is perhaps the most traditional (and in my opinion, the tastiest).
Don't forget the pepper sauce.
Watch a Cricket Match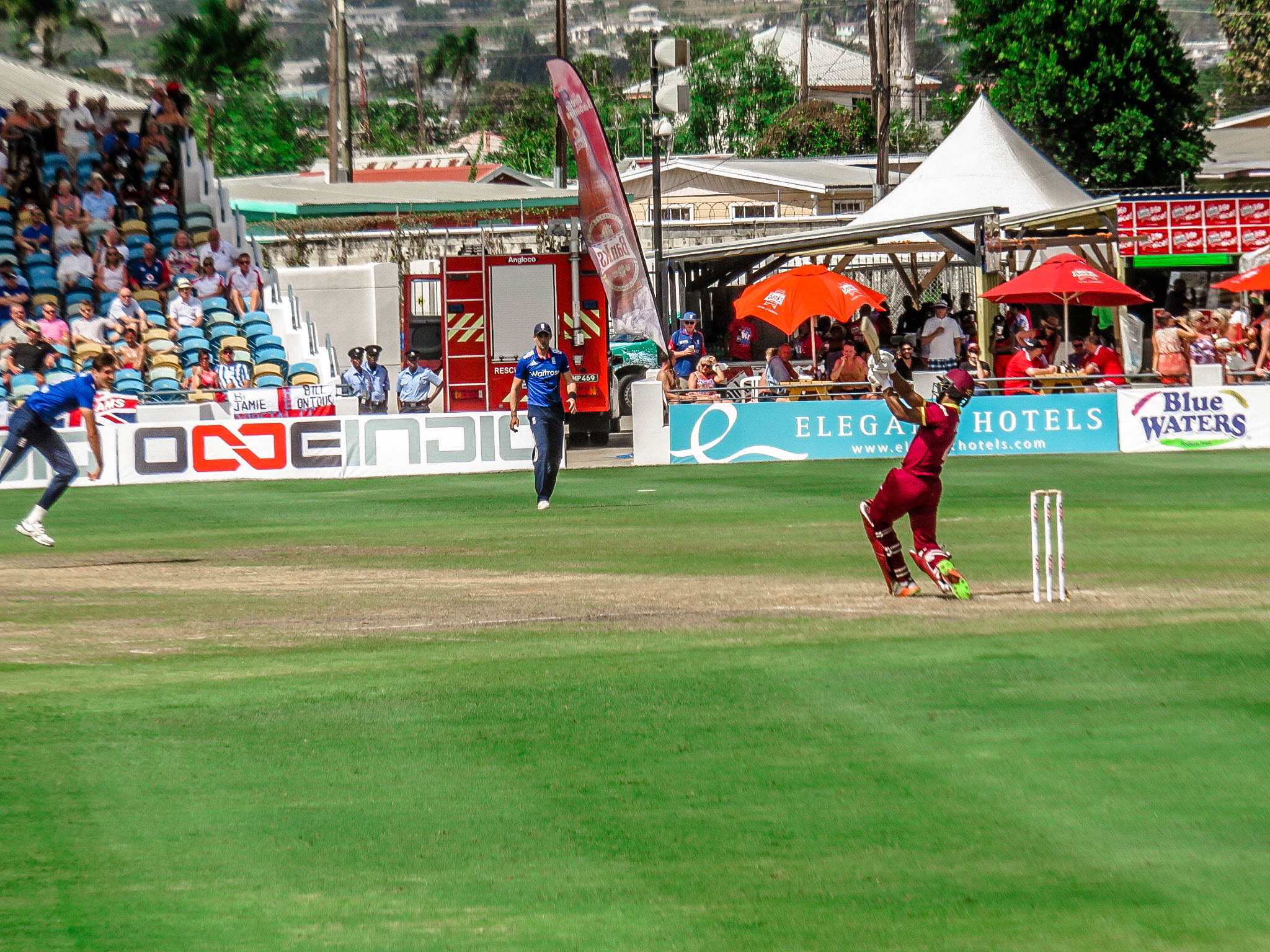 Nothing says a day in Barbados like sitting in the Kensington Oval (the national cricket ground) and watching skilled players put willow to leather in a series of seemingly effortless bats, while fielders try and catch them out with lightning-quick dives and throws.
Don't forget your sunscreen and a hat – some of the Oval's stands don't have any shade, which can make for a very hot day out.
Relax and Unwind at Shark Hole Bay
Part of the appeal of Shark Hole Bay is the fun in finding it: head south to the water from Sam Lord's Castle and you'll find yourself pretty close.
This peculiar-shaped bay is the result of hundreds of years of the ocean carving away at the coastline. The result? A spoon-shaped nook that attracts plenty of visitors. Head there early on a weekday to secure yourself a spot on the sandy beach.
Oh, and don't worry – you won't find any sharks here.
Squeeze in a Round of Golf on the Award-Winning Courses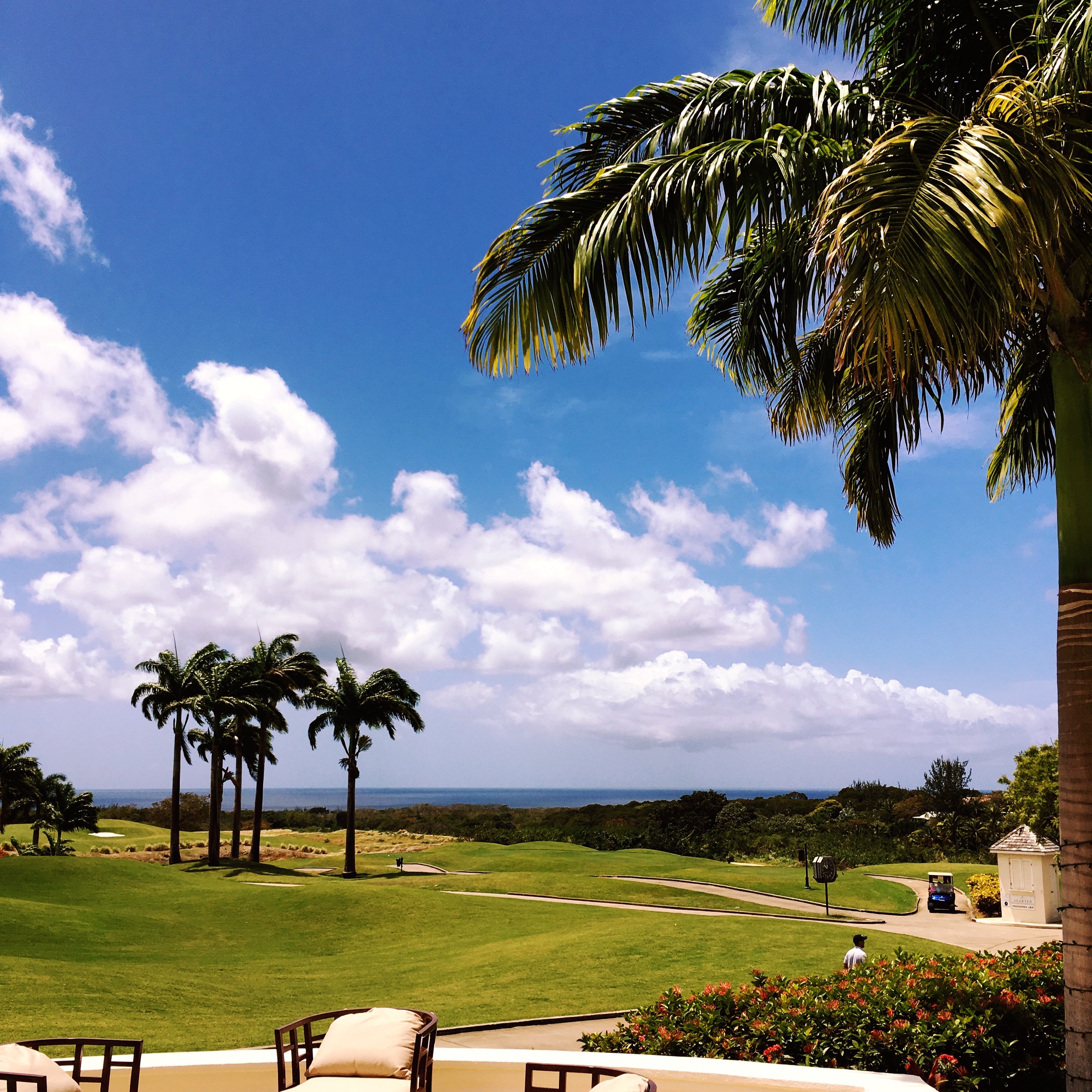 Whether you're a first-timer or an old-timer, Barbados has some of the best golf courses in the world with the luxury facilities to match.
The green fees may be high, but when else will you get the chance to tee off on courses such as Sandy Lane's Green Monkey and the Royal Westmoreland's par 72 Robert Trent-Jones Jnr masterpiece?
Visit the Old Plantation Mansions
Barbados boasts a number of old plantation houses, but only a handful of them are open to the public.
St Nicholas Abbey is one of only three Jacobean plantation houses remaining in the Western Hemisphere: dating back to 1658, a tour around the house is a glimpse into the decor and styles of times past.
St Nicholas is also home to a small rum distillery – pop into the shop and pick up a bottle before you leave.
Explore the Island's Many Churches
Did you know that there are more than 300 churches on this tiny island? The main religion that dominates Barbados is Christianity, and as a result, there are plenty of charming buildings to explore.
St John's Parish Church is one of my favourites to visit – not just because the building itself is quaint and beautiful, but the picturesque views are also worth the journey.
Love this? Save and share on Pinterest
Want to Read More Caribbean Guides?
Any more suggestions for the best things to do in Barbados? Drop them in the comments below, I'd love to hear them.