Wondering when to visit Barbados? This handy guide covers what you need to know before you book.
White sandy beaches, colourful festivals, and delicious food – what's not to love about Barbados?
It's no secret that Barbados is one of the most beautiful islands in the Caribbean. This fun-loving yet laid-back tropical haven is popular amongst many travellers, especially those pursuing a good beach holiday.
I'll be honest, there isn't a bad time to visit Barbados since the weather is pleasant for most of the year. But, while the temperature might not fluctuate much, other things, such as accommodation costs and flights, do.
Let me take you through the best time to visit Barbados to help you make the most of your holiday.
When's the Best Time to Visit Barbados? At a Glance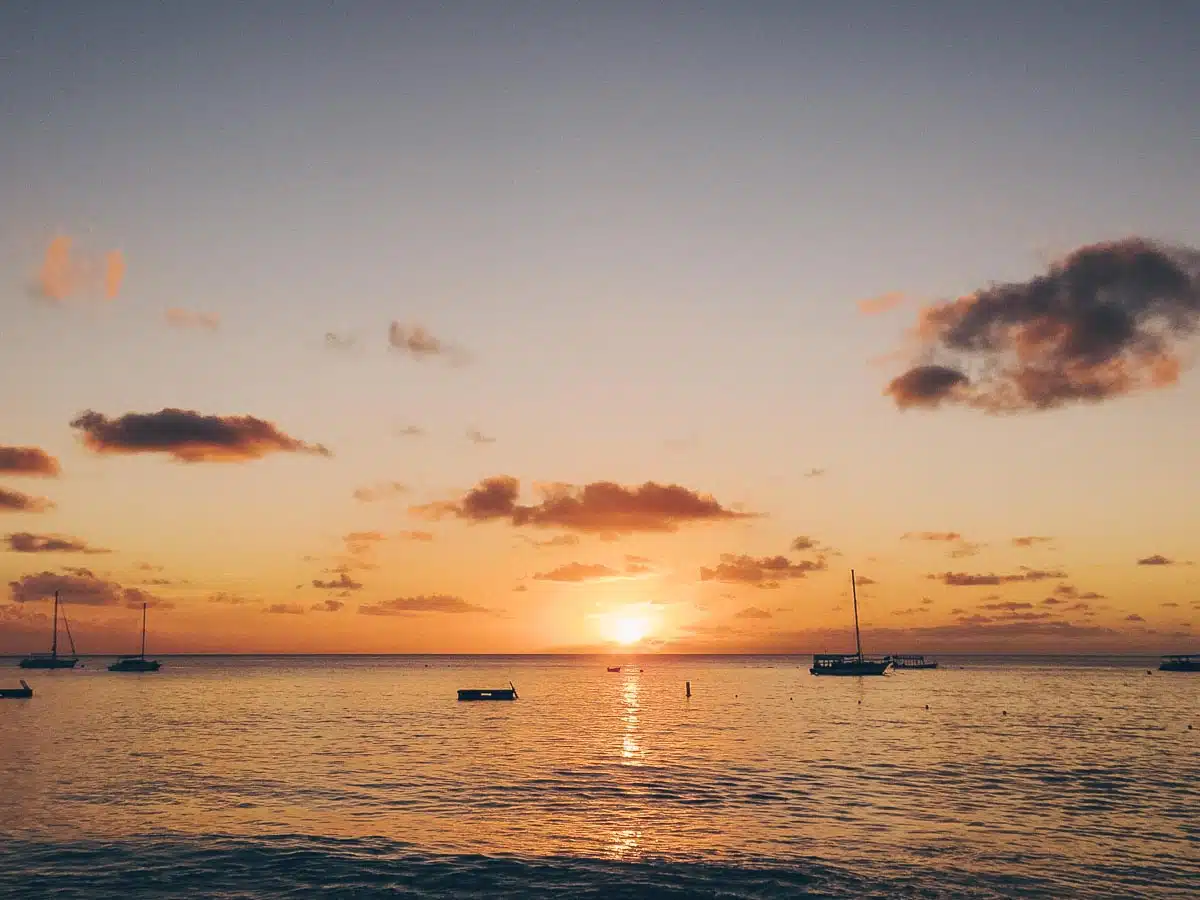 The best time to visit Barbados depends on what you hope to get out of your trip. If you're hoping to avoid crowds and pay lower prices (always!), shoulder season (between September – November) is your best bet.
Though, if you ask me, the best time to visit is during the dry season (December – April) – especially if it's long beach days and endless sunshine you're after. Yes, you might be compromising on cheaper accommodation, but the island comes alive during these months.
The Best Time of Year to Visit Barbados
What is the Best Month to Travel to Barbados?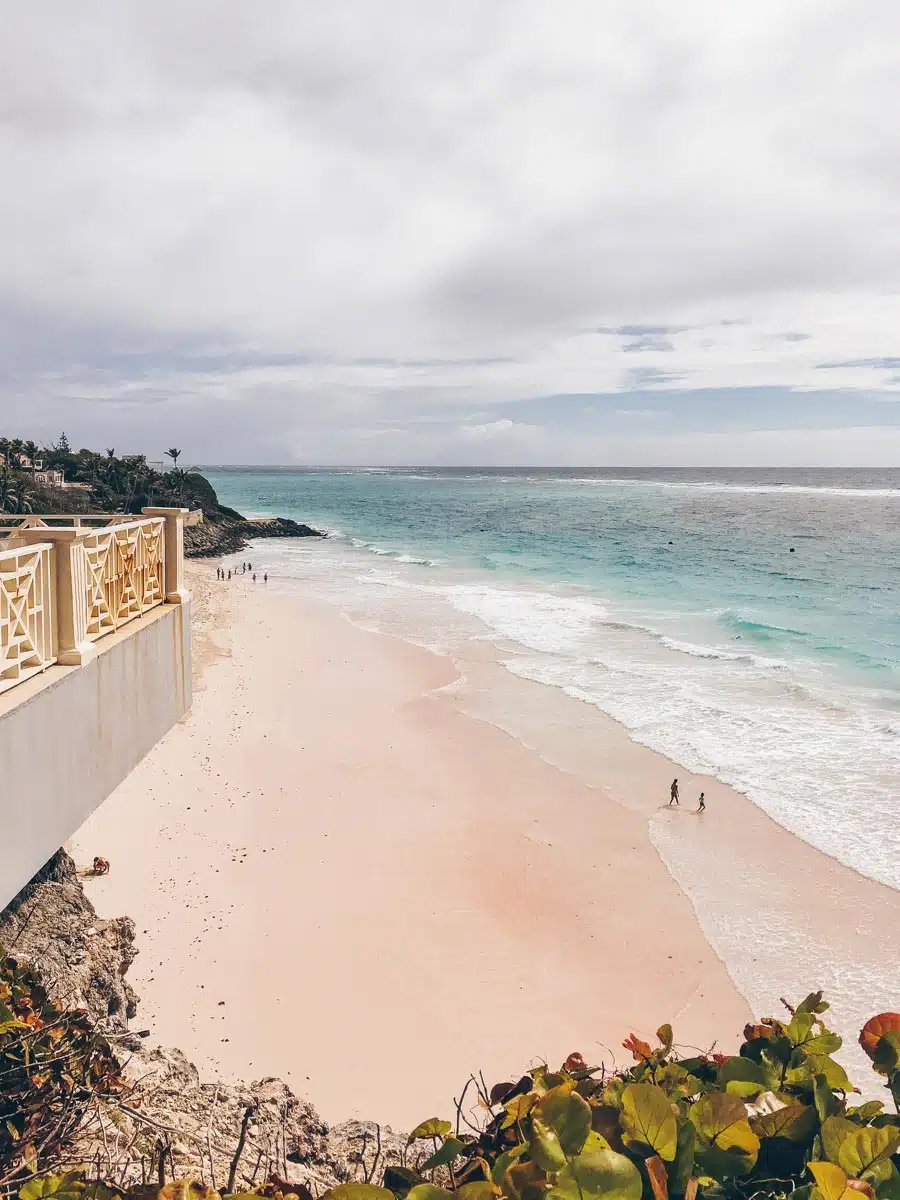 Barbados is a tiny island and although it's divided into 11 parishes or districts, they all experience pretty much the same weather.
September to November are great times to head to Barbados as they fall within shoulder season. October, in particular, is a fantastic month to visit as this is when you'll find some of the best deals at resorts and on flights.
In terms of weather, January is an excellent time to book your trip. Temperatures are usually a rather lovely 27°C with the least amount of rain.
When's High Season in Barbados?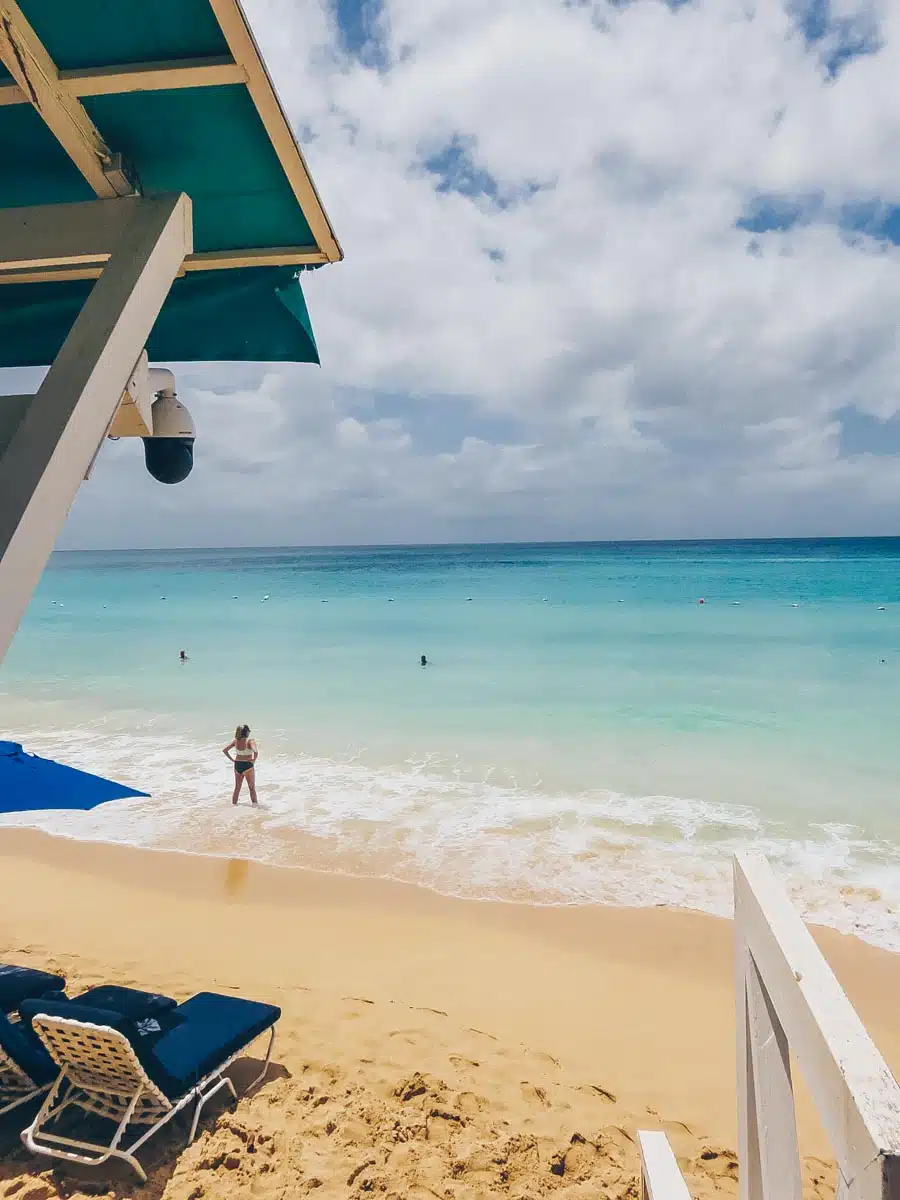 From December through April, there's minimal rainfall, if at all, with temperatures ranging between 20 – 27°C.
Naturally, tourists flock to the island during this time to enjoy the good weather, and there are regular flights from other countries in the region.
Unfortunately, the rise in temperature comes with an increase in prices. You will pay up to double or even triple the price for accommodation, flights, and food, with everyone looking to make the most of the season.
If you're determined to visit during this season (it really is worth it, I promise), I suggest booking your vacation at least a year in advance to avoid inflated prices.
Looking for somewhere to stay? Consider booking a stay at the Colony Club. It's a stunning luxury hotel on the beach with spectacular ocean views.
When is the Cheapest Time to Visit Barbados?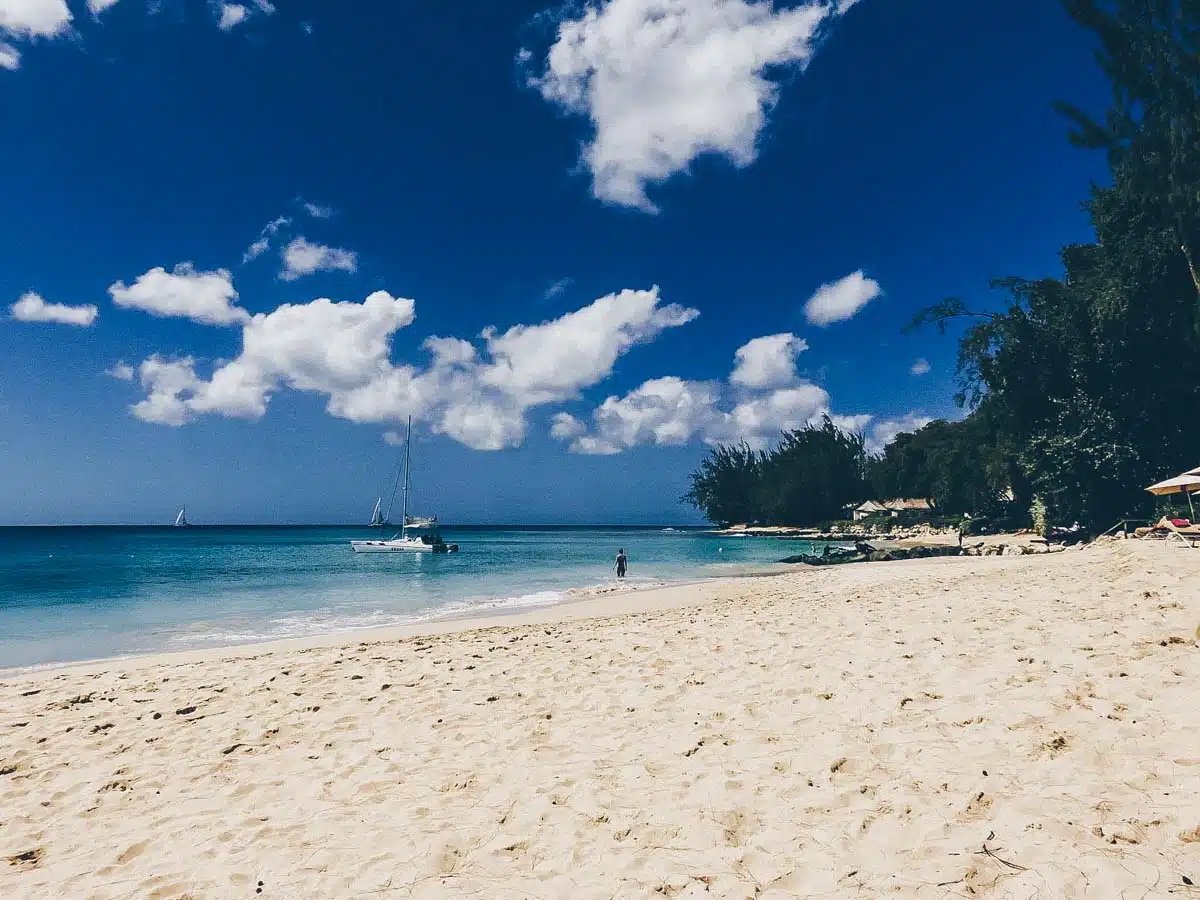 The burning question remains: when is the cheapest time to go to Barbados?
Let me put your mind at rest. Generally speaking, the cheapest times to visit the island are between September and November since they fall within shoulder season. This is when you'll find some of the best deals on resorts, flights, and food.
May to August are also good months to visit since temperatures are moderate, and everything runs at a significantly discounted rate. The only problem with visiting in these months is that this is Barbados' hurricane season.
While the island hasn't suffered a significant hurricane in recent years, the island sees heavy rainfall during these months. Not exactly ideal if you're dreaming of an idyllic break.
The Best Time to Travel to Barbados for the Beach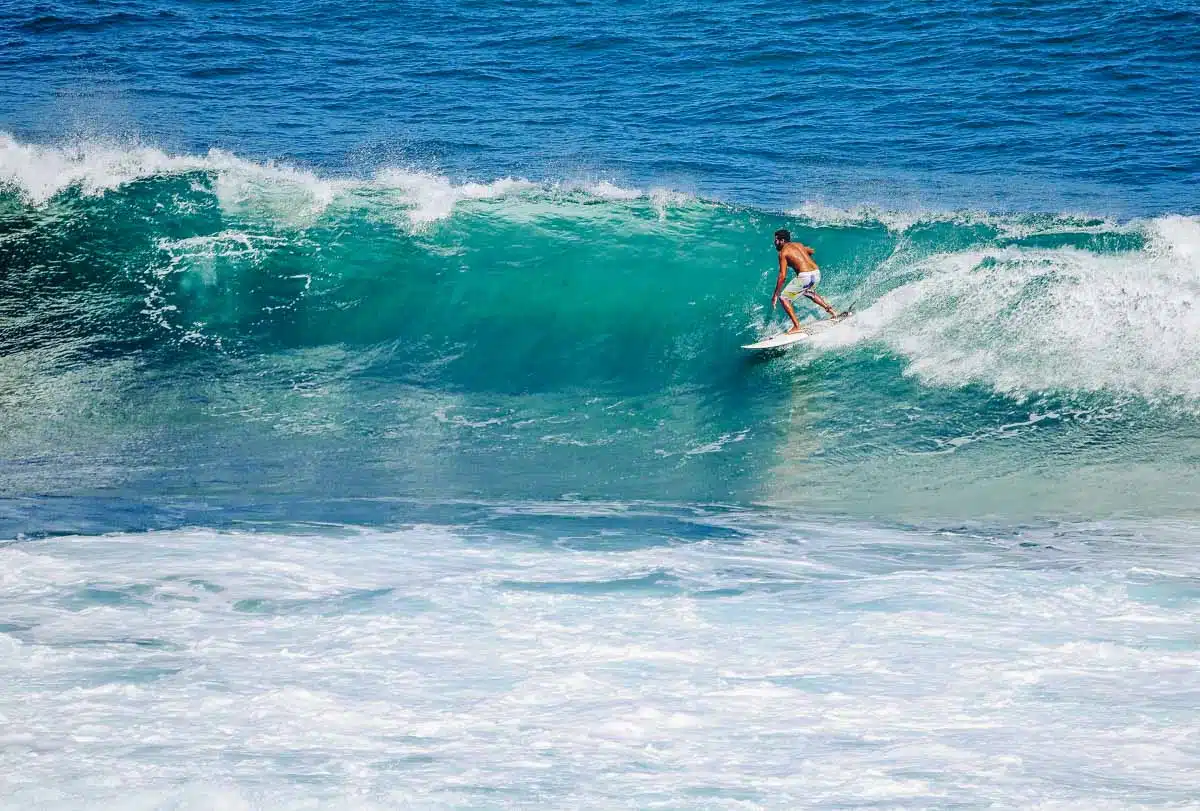 Suppose you're looking to escape the cold of the northern hemisphere. In that case, Barbados is one of the best places to visit in December.
It might be winter from December through February, but temperatures hardly fall below 21°C and reach highs in the 30°C range.
As you might have guessed, this is more than ideal for lazing around at the beach and working on your tan. Just remember to pack sunscreen and stay hydrated to avoid sunburn and heatstroke.
For Good Weather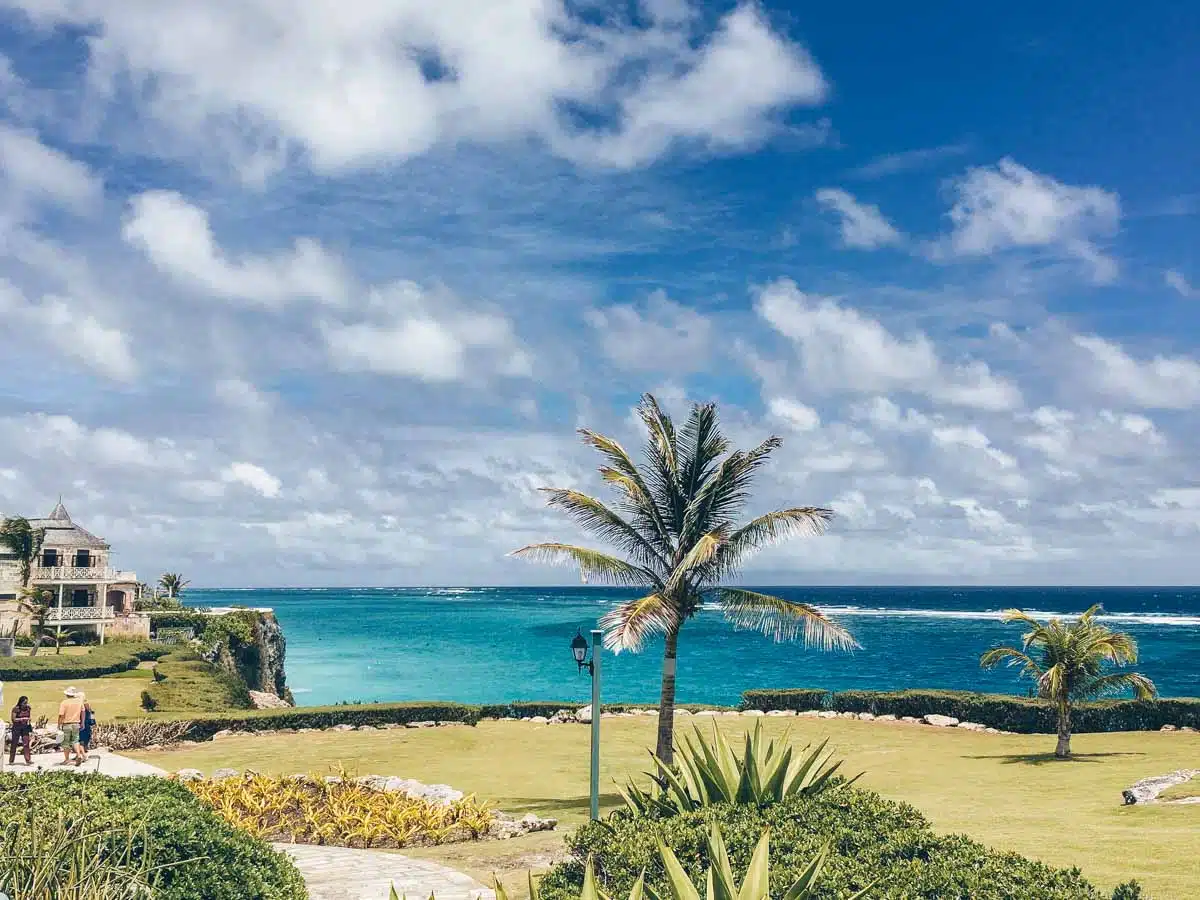 January is the best time to visit Barbados for weather, despite falling in high season. Temperatures are usually a nice 27°C with the least amount of rain.
February through April are also suitable for visiting because temperatures are moderate. You might experience the odd day or two that brings about some rain, but nothing that will ruin your holiday.
For Sightseeing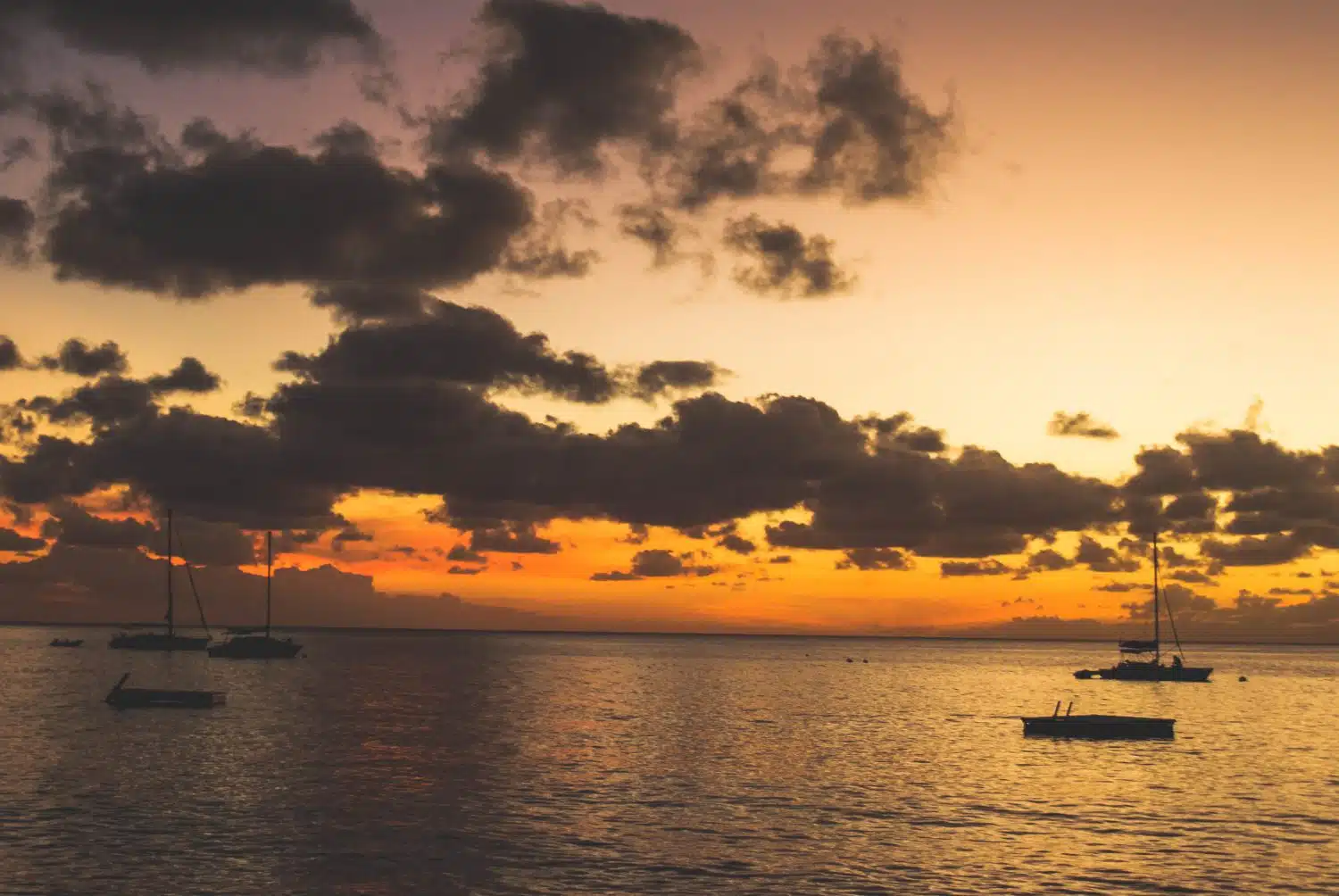 If you're looking to experience Barbados at its best and enjoy many of its famous sights, then shoulder season is the best for sightseeing. You can enjoy small group full-day tours or historic walking tours and get a real feel of what Barbados is like.
For Sailing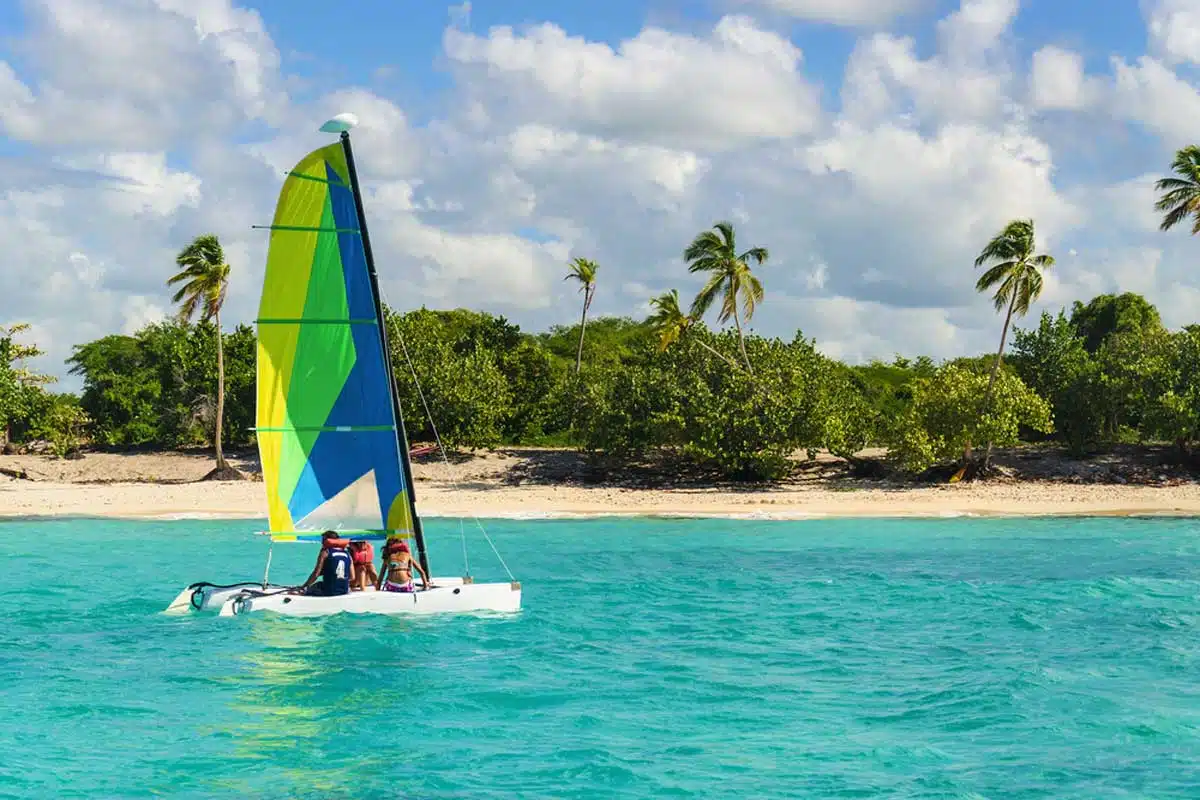 January is the best month to do most things in Barbados, including sailing. If you enjoy being out on the water, then you should visit during January.
This is also when the prestigious Round Barbados Sailing Week takes place. You'll get to watch as hundreds of boats sprint around the island. The winner receives some of the finest cases of Bajan rum.
For Festivals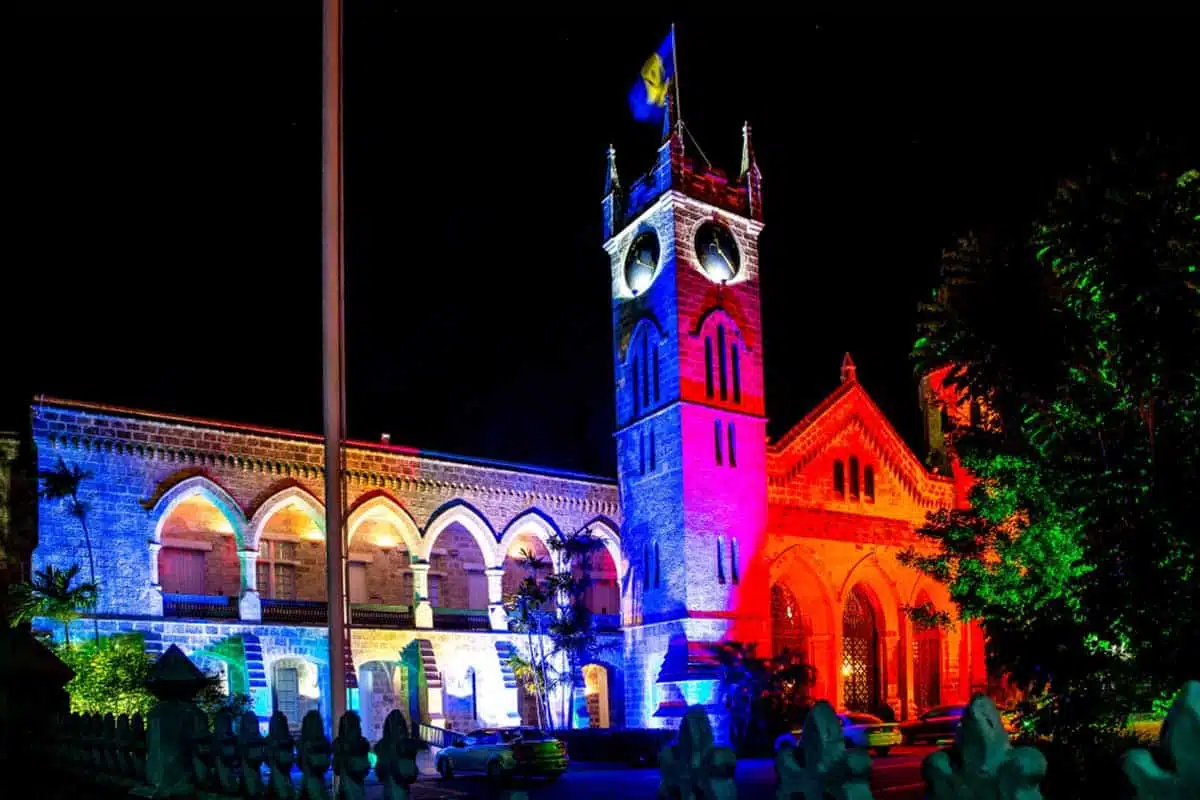 For all things cultural and fun, February, April, and July are the best months to visit Barbados. Barbados is famous for its mix of British and Afro-Caribbean heritage, resulting in a place of rich culture.
February plays host to various cultural events that celebrate this heritage. One notable event is the week-long Holetown Festival. Locals come together to commemorate British settlement on the island and its independence.
There are concerts, parades, and the prestigious Queen of the Festival pageant. Expect to partake in plenty of dancing, eating, meeting new people, and drinking.
On the other hand, April hosts different kinds of festivals, including the Barbados Reggae Festival, celebrating this iconic music genre, Holy Week and Heroes Day.
But, while February and April have some good festivals, nothing tops the Crop Over. It's a carnival-style festival that celebrates the sugar harvest around June-August. You can expect to see colourful costumes and massive parades flooding the island.
For Snorkelling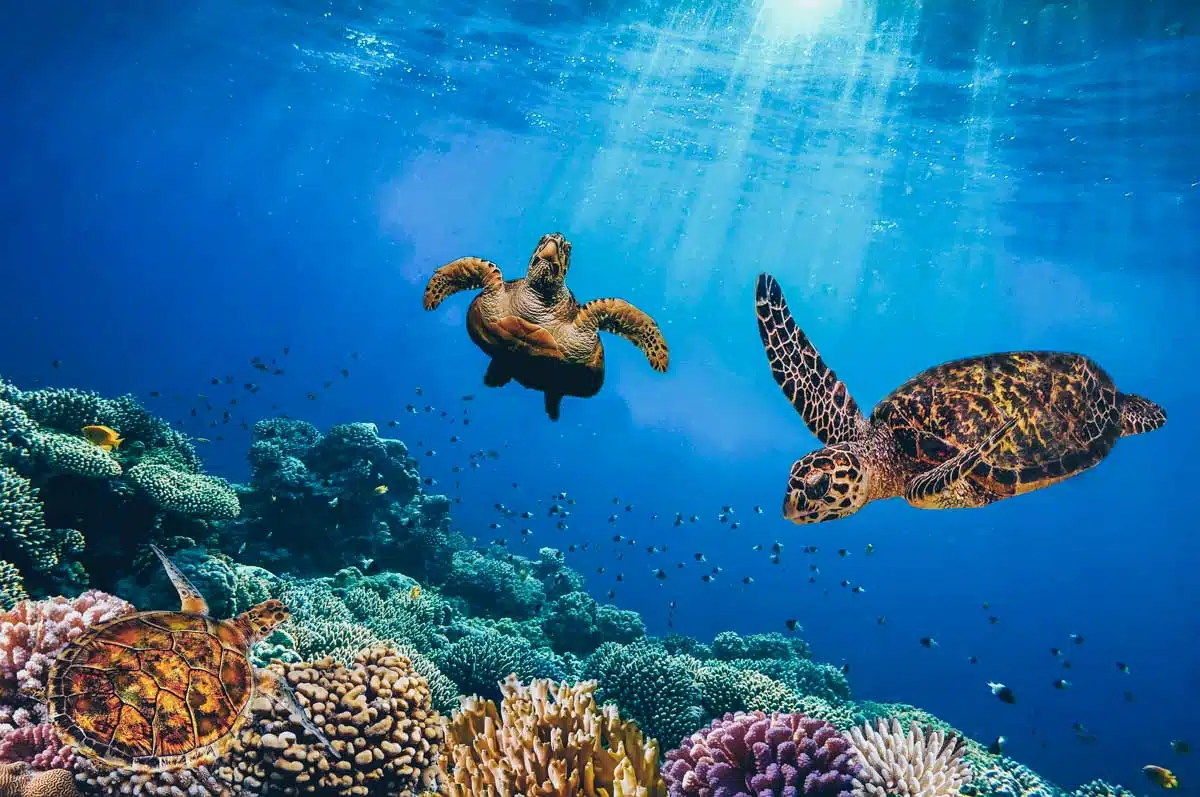 March through the beginning of June is the best time to go snorkelling in Barbados. There's very little rain, the water is very warm, and there's excellent visibility.
Barbados by Season
Spring in Barbados
March – May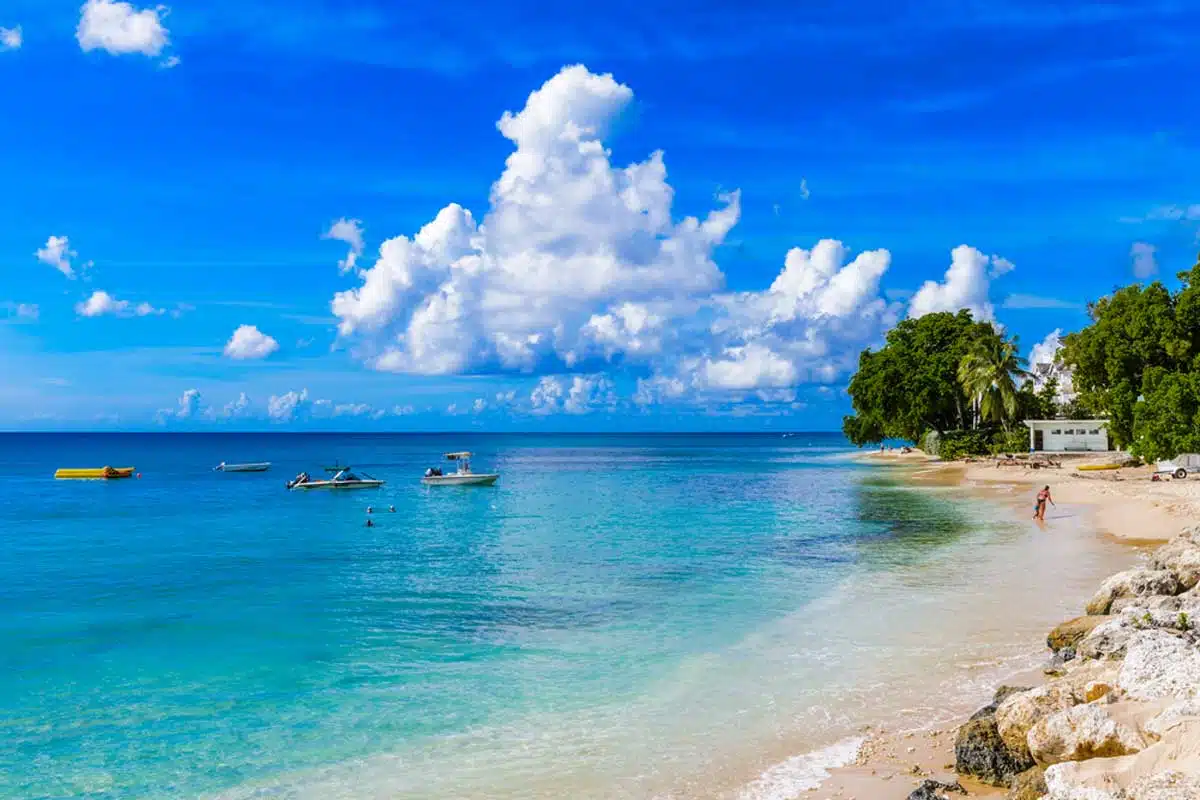 While much of the weather on the island remains the same throughout the year, spring in Barbados comes with moderate temperatures and about 8 hours of sunshine. March and April have little rainfall, while June brings a slight increase in rain.
Key Events and Things to Do in Barbados in Spring
Barbados Reggae Festival
Oistins Fish Festival
Gospelfest
Pros to Travelling to Barbados in Spring
Brilliant weather
Fewer tourists
Cons to Travelling to Barbados in Spring
Increased chances of rain
Prices might still be high with locals looking to make their last bit of money before the low season
Summer in Barbados
June – August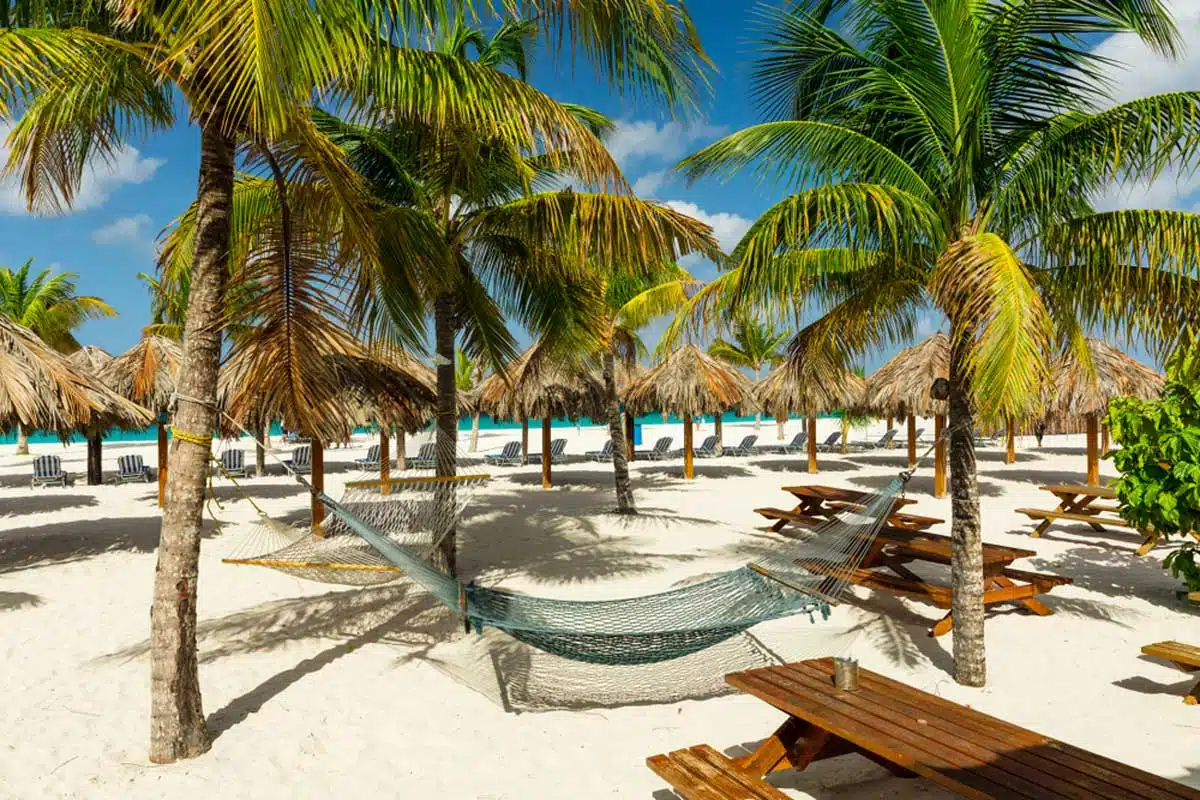 Humidity is at its highest during the summer, as temperatures remain around the 30°C mark. This is also hurricane season, and rainfall is at its highest.
Key Events and Things to Do in Barbados in Summer
Crop Over Festival
Sol Rally Barbados
Pros to Travelling to Barbados in Summer
Warm temperatures
Not as many tourists
Cons to Travelling to Barbados in Summer
It's extremely hot
Rainfall is at its highest
Autumn / Fall in Barbados
September – November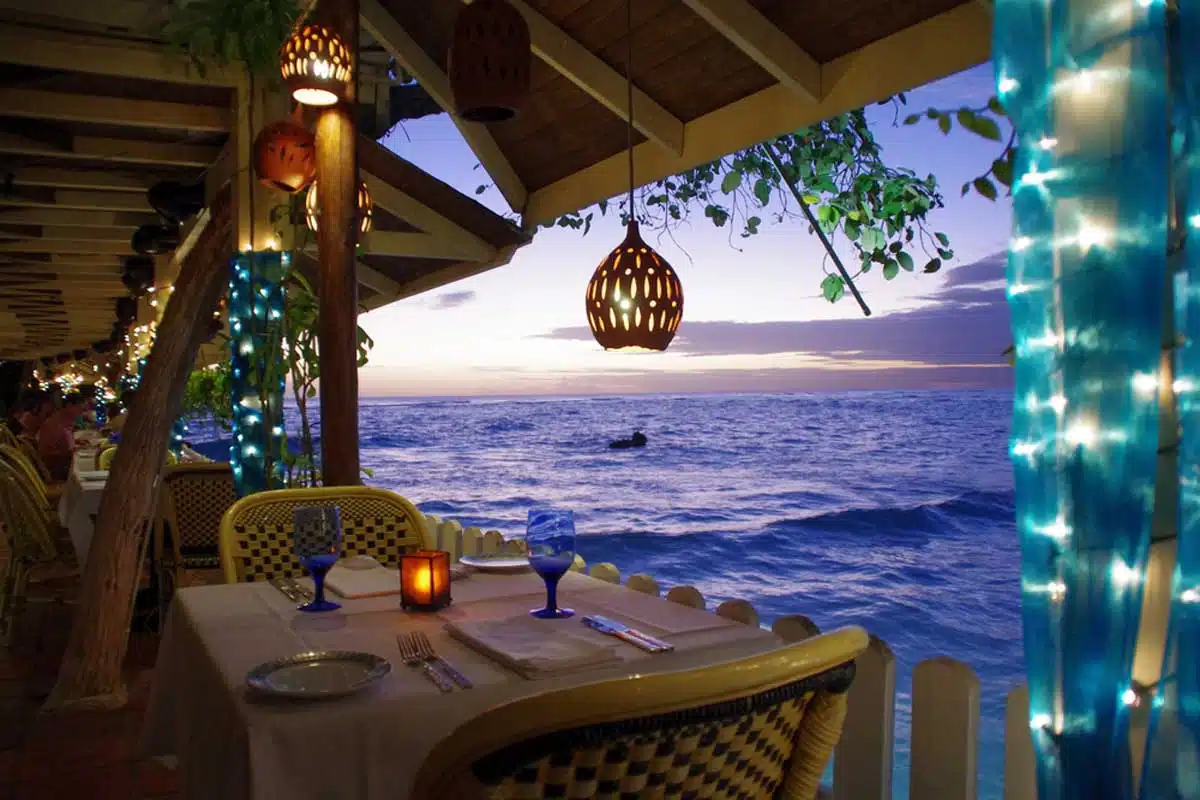 September and early October still see some rainfall. However, November marks the end of Barbados' rainy season. While there are only about 7 hours of sunshine, temperatures are still moderate in the 20°C mark.
Key Events and Things to Do in Barbados in Autumn
Open Water Festival
Barbados Food & Rum Festival
Barbados National Triathlon
Pros to Travelling to Barbados in Autumn
Warm temperatures
Shoulder season, so prices are lower and there are fewer crowds
Cons to Travelling to Barbados in Autumn
Not everything will be open
Prices are not always as cheap as you might think
Winter in Barbados
December – February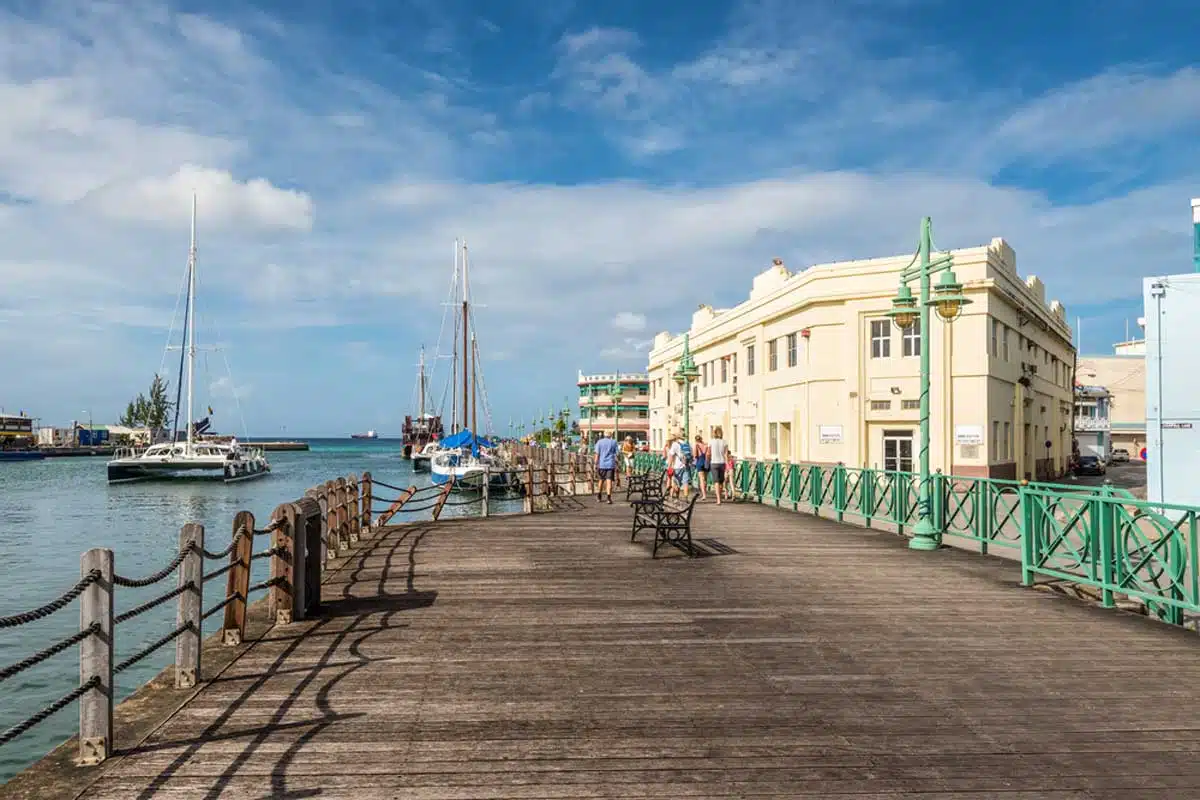 What's officially called "winter" in Barbados brings about 9 hours of sunshine and reasonable temperatures of 29°C. Humidity is relatively low.
Key Events and Things to Do in Barbados in Winter
Run Barbados Marathon
Christmas
New Years Day
Holetown Festival
Barbados Sailing Week
Pros to Travelling to Barbados in Winter
Cons to Travelling to Barbados in Winter
This is high season, so the island sees tons of tourists
Prices are at their highest
When to Travel to Barbados: Practical Tips + Tricks
If you're travelling in high season, be sure to book at least a year in advance to avoid being disappointed (or paying ridiculously high prices)
Bus and car hire are the cheapest forms of transport – and the easiest ways to get around the island.
Wearing anything camouflage is strictly forbidden, as only the military can wear it. Leave your camo pants at home.
Visiting Barbados: Read Next