Looking for the best places to visit in December? Whether you plan on being in a winter wonderland of snow and twinkle lights or getting a sun-kissed tan on a hot beach, these are the December travel hotspots not to miss.
December is the ornate signature at the end of the year: the month in which Christmas finally rolls around, complete with all its jolliness and activities…
But it's also the month where (if you're in the northern hemisphere) the days are at their very shortest and where you realise that you're burnt TF out from a long year.
I don't know about you, but December at home can be well… a little overhyped. What better time to plan a little (or big) escape?
Put those holiday days to good use and discover the best places to travel in December.
Tip: If you missed out on the best places to travel in November, what better time to make up for it than December?
Best Places to Visit in December
Tulum
Average Temperatures: 28ºC high; 22ºC low
Season: Winter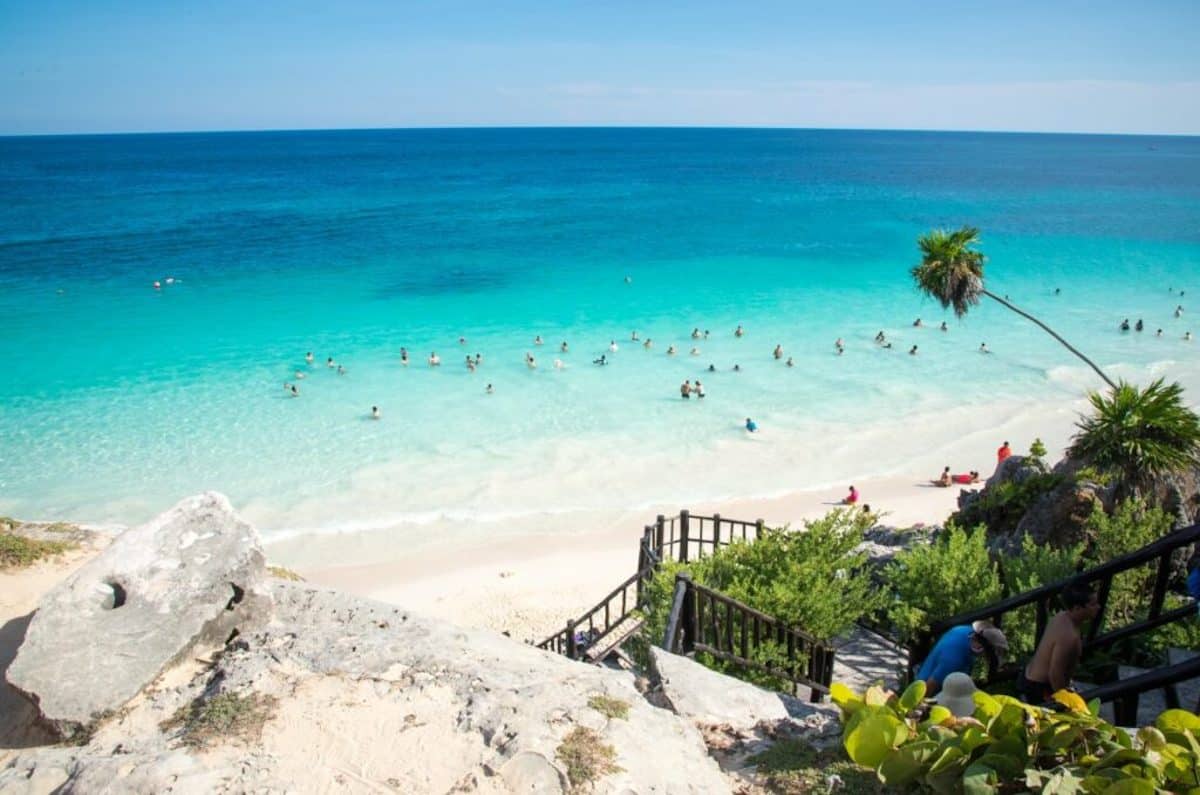 The Mexican hotspot of Tulum is hands-down one of the ​​best places to travel to in December. Sure, it's *technically* winter in Tulum in December, but let me tell you, Tulum winter and London winter are not the same thing at all.
Swap foggy and drizzly days for sun-drenched beaches, pitch black evenings for sundowners with kaleidoscopic sunsets.
Sounds pretty wonderful, right? But what should you do when you get there?
There are the beaches, of course — and epic beach parties at venues like Papaya Project and Mia Beach Club.
It's not all about the beach life, though: Tulum was the last great city built by the Mayans, so the Tulum ruins are an obvious must-see.
Add to that snorkelling, swimming or (if you're feeling adventurous), diving in the area's many cenotes — and you can see why it makes the perfect December escape.
Next Read: Two Weeks in Mexico: A Step-by-Step Itinerary
Suggested Stay: Copal Tulum Hotel
Copenhagen
Average Temperatures: 5ºC high; 1ºC low
Season: Winter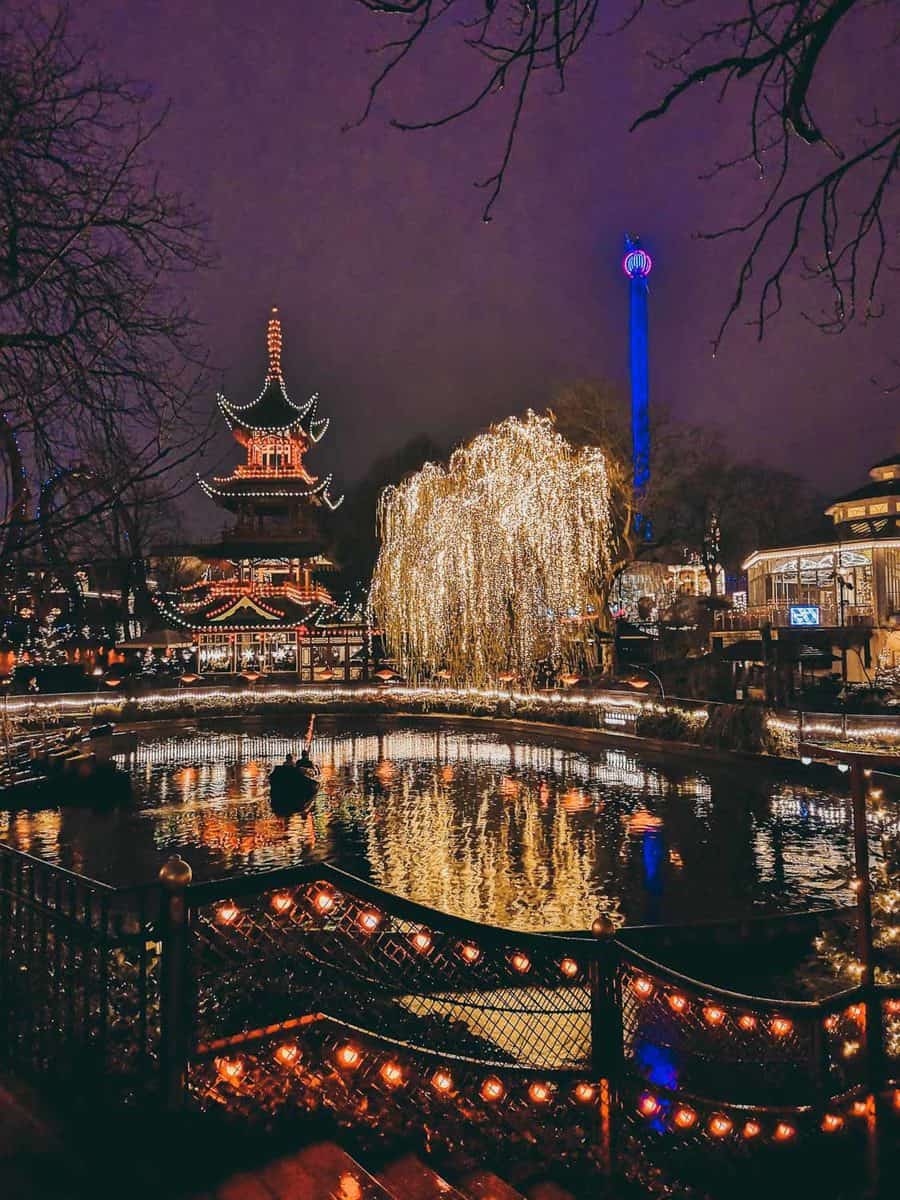 Copenhagen is one of the best places to go in December if you love whimsical snow-kissed cities alongside canals overflowing with Christmas charm. Although Copenhagen is a cool destination at any time of the year, the city really comes into its own in the winter months.
The sun might set at 3pm, but that's when the markets start glowing.
Grab a steaming mug of gløgg (mulled Danish wine with almonds and raisins) and meander through the Julemarked and Nyhavn Christmas markets. Then, hit the rink and go ice skating for ultimate festive vibes.
Don't forget to visit the holly-bedecked Tivoli Gardens or the numerous snow-kissed Copenhagen castles for which the city's known. Plus, a winter cruise along the famous Nyhavn canal is a must.
Next Read: Copenhagen in Winter: A Visitor's Guide
Suggested Stay: Generator Copenhagen
Jamaica
Average Temperatures: 30ºC high; 24ºC low
Season: Winter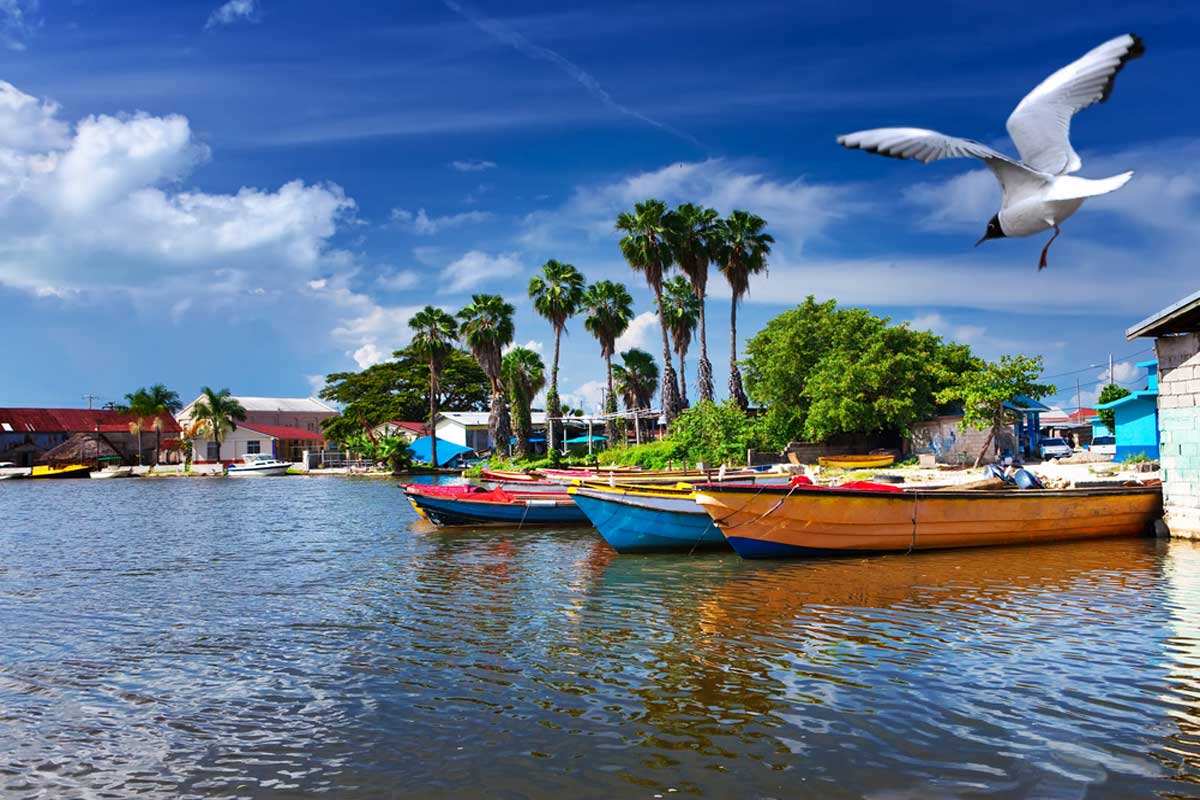 Swap your snowshoes for some flip-flops and prepare to get festive in sunny Jamaica!
While there are standard tourist experiences like bamboo rafting, snorkelling, and even trying out the bobsled track at Mystic Mountain, there are plenty of Christmas parties, too.
There's the Potter's Fair, the Market on the Lawn, the annual Christmas Concert, and plenty of shows from their National Dance Theater Company.
It's one of the unexpectedly festive places to visit in December. Oh, and don't forget to see the glowing Luminous Lagoon while you're there — it's not every day you see bioluminescence in action, so you can't miss it.
Next Read: The Most Beautiful Islands in the Caribbean
Suggested Stay: Skylark Negril Beach Resort
Trentino
Average Temperatures: 9ºC high; 5ºC low
Season: Winter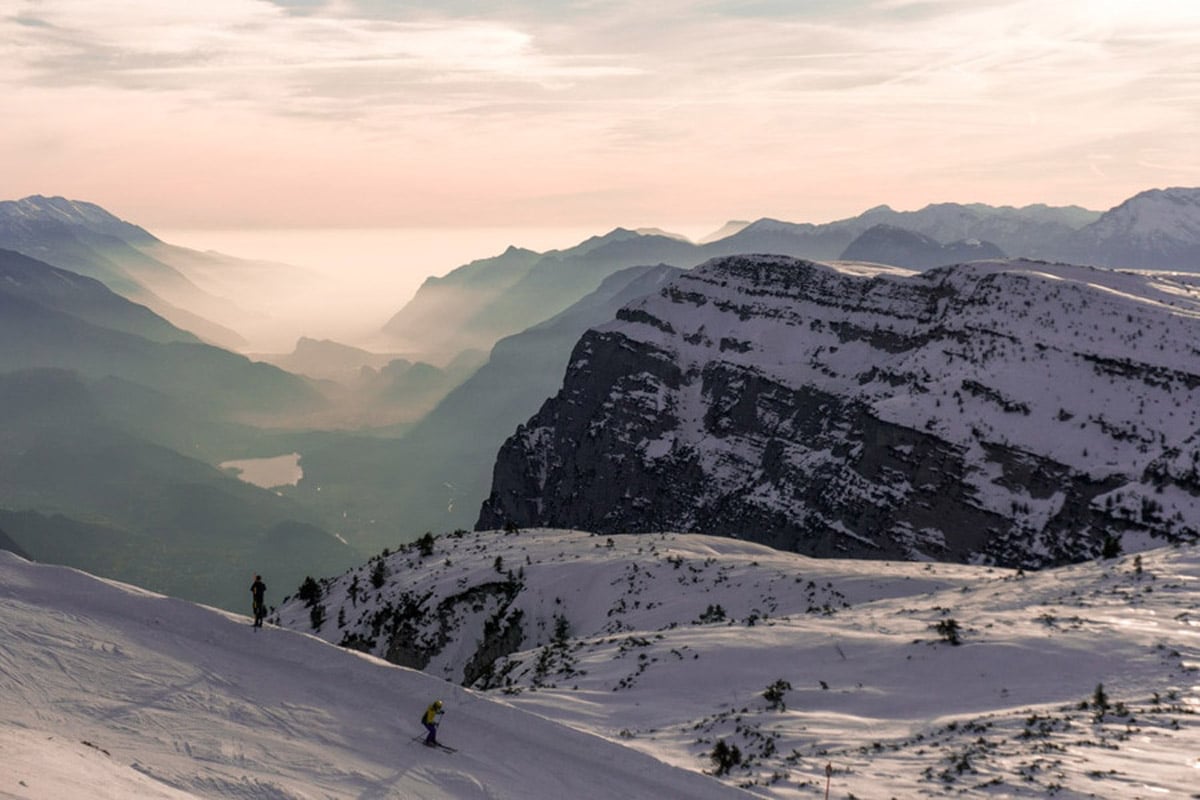 If pretty cobbled streets and plenty of carbs is your vibe, Trentino is the best place to visit in December.
You may not want to escape the snow in winter, so why not embrace it? Trentino has a lot of natural wintery beauty, especially when the snow hits the slopes in December.
Madonna di Campiglio is a stunning ski resort, and a ride in a horse-drawn carriage through the snow at Val di Sole is pure magic.
So naturally, snowboarding and skiing are top activities. But so are drinking hot alcohol-drenched bombardinos and tucking into some of the incredible cuisines Trentino offers.
The food culture is strong here with robust tastes and hearty dishes, so bring your appetite — foodies, you've been warned!
Pop into the Lefay Resort Dolomiti for an indulgent spa session for an hour or a day — I love a good pamper sesh, so I'd say go for the latter.
Next Read: Winter in Trentino: The Ultimate Italian Winter Getaway
Suggested Stay: Villa Orso Grigio
Mauritius
Average Temperatures: 35ºC high; 20ºC low
Season: Summer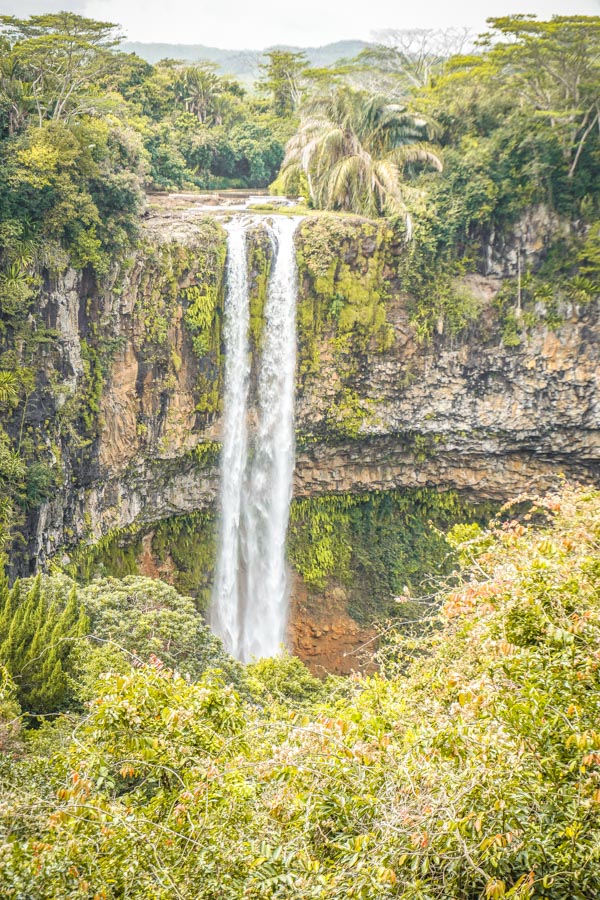 Mauritius might be tiny, but it has plenty to offer in its warm December months.
From sea cave kayaking to swimming with dolphins, there're plenty of aqua-orientated activities to make it one of the best December vacations for water babies.
Visit Port Louis for cosmopolitan shopping, Grand Baie for relaxing beach fronts with warm waters and soft sandy shores, or venture inland to the tea plantations.
If you're looking for more nature, try the Black River Gorges National Park and its ribbon-thin waterfall or the Chamarel Seven Coloured Sands Geopark.
Next Read: Visiting Chamarel Waterfall in Mauritius
Suggested Stay: Azure Beach Boutique Hotel
Patagonia
Average Temperatures: 30ºC high; 23ºC low
Season: Summer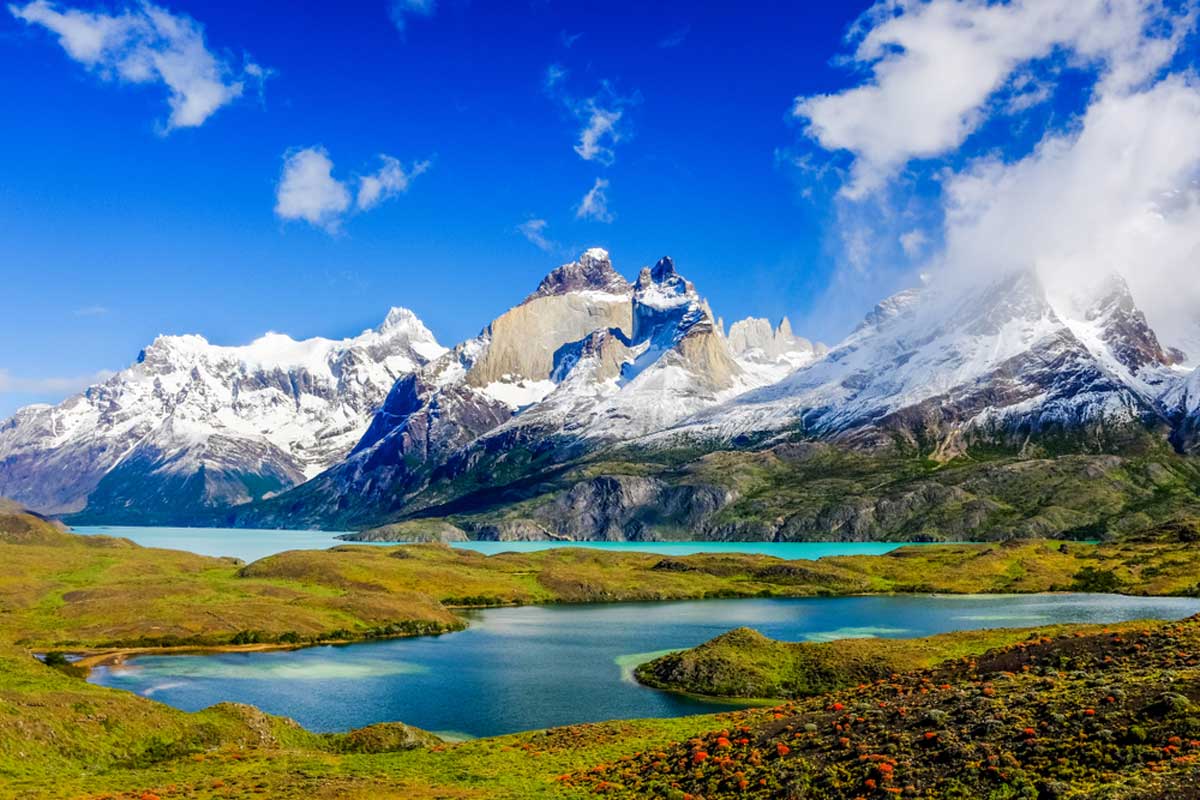 Patagonia might be experiencing its summer, but prepare yourself for a chill!
Glacier tours in Los Glaciares National Park, kayaking, rock-climbing, spectacular hikes through Torres del Paine — and that's just during the day.
By night you can turn your eyes to the vast, dark heavens and enjoy the splendid Geminids meteor shower in mid-December. If you're the outdoor type and are looking for the experience of a lifetime, Patagonia is one of the best places to vacation in December this year.
Next Read: Torres del Paine W Trek Patagonia
Suggested Stay: Río Serrano Hotel & Spa
Atacama Desert
Average Temperatures: 20ºC high; 7.5ºC low
Season: Summer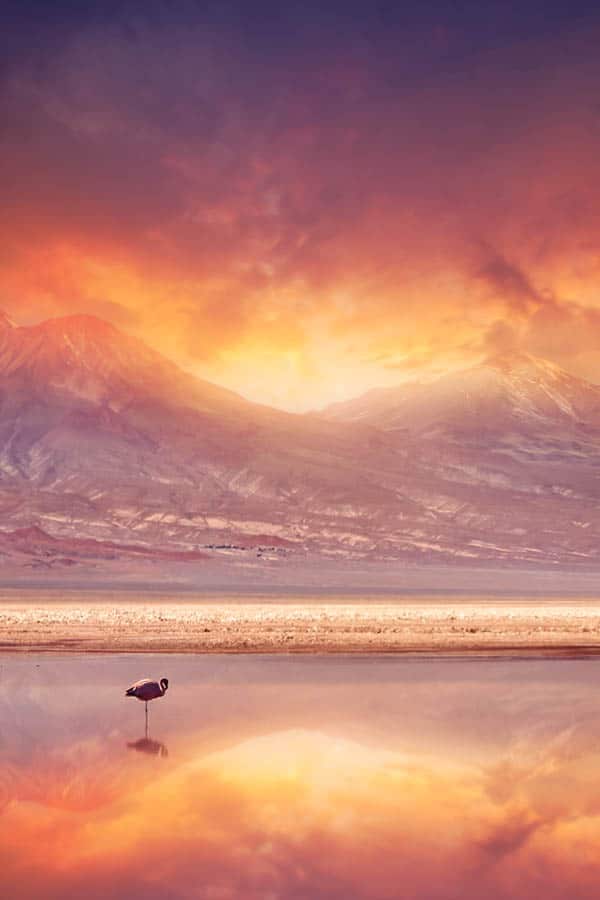 When considering where to travel in December, the Atacama Desert might not be the first place that comes to mind. But you're missing out if you don't consider it.
It's one of the most gorgeous places in Chile, with rose-pink valleys, red dunes, and spiked terrain covered with a blanket of sparkling stars each night. The Salar de Atacama is unworldly in its beauty, and December is prime time to witness it.
Rainbow Valley is also a breathtaking sight, and if you continue to the Valle de la Luna, you'll think you've teleported to a Martian landscape. Oh, and don't even get me started on the Tatio geysers — just go see for yourself.
Next Read: 12 Extraordinary Things to Do in Chile
Suggested Stay: La Casa de José
Gold Coast
Average Temperatures: 28ºC high; 20ºC low
Season: Summer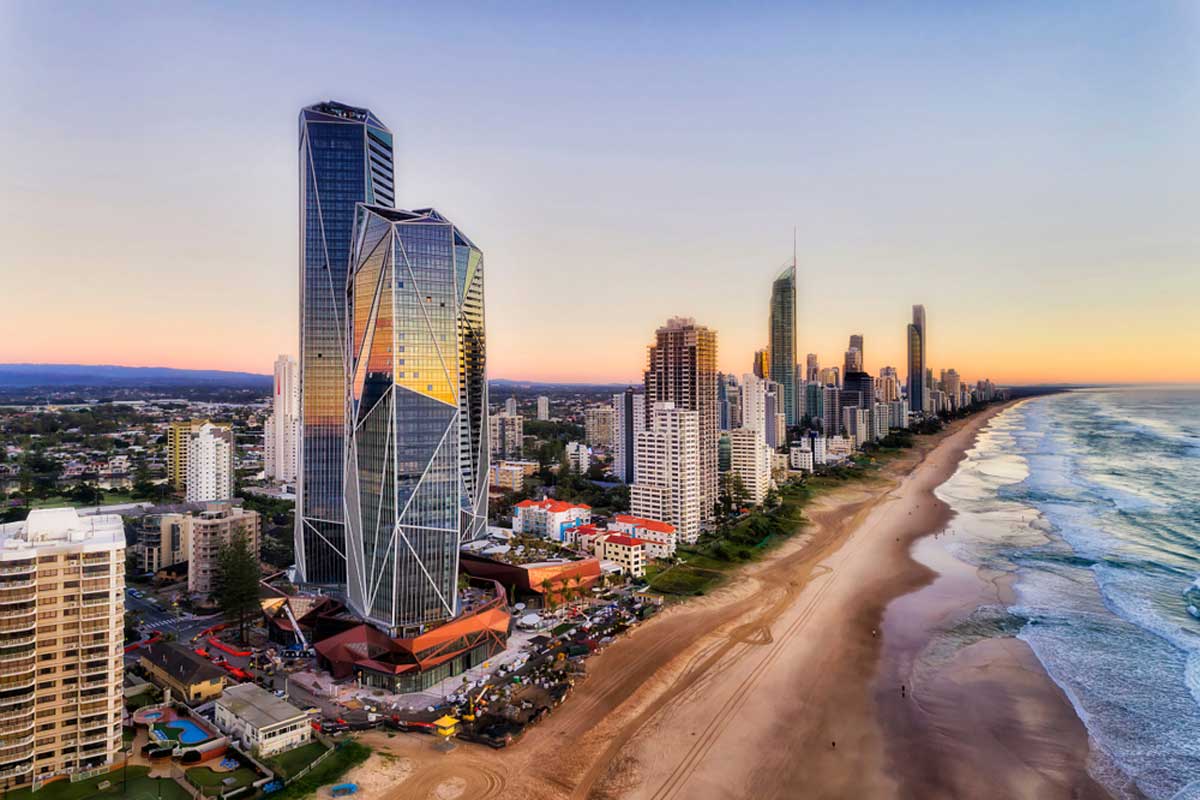 Some of the best December vacations involve sunblock and hot sand between your toes. It's summertime in Australia, and the Gold Coast has stunning beaches and lush jungles waiting just for you.
Hit the surf, check out Dreamworld Theme Park and Zoo, or visit Sea World and watch the Dolphin Discovery show.
The beaches are where the parties are, though. Christmas events take place on the sandy shores, and nearby bars and restaurants feature holiday specials, so get a sun-kissed Christmas tan with your ice-topped cocktail.
Broadbeach, Burleigh Heads Beach, and Currumbin Beach are among the best beaches to choose from.
Next Read: Winter Sun Destinations
Suggested Stay: Voco Gold Coast
Kerala
Average Temperatures: 31ºC high; 24ºC low
Season: Winter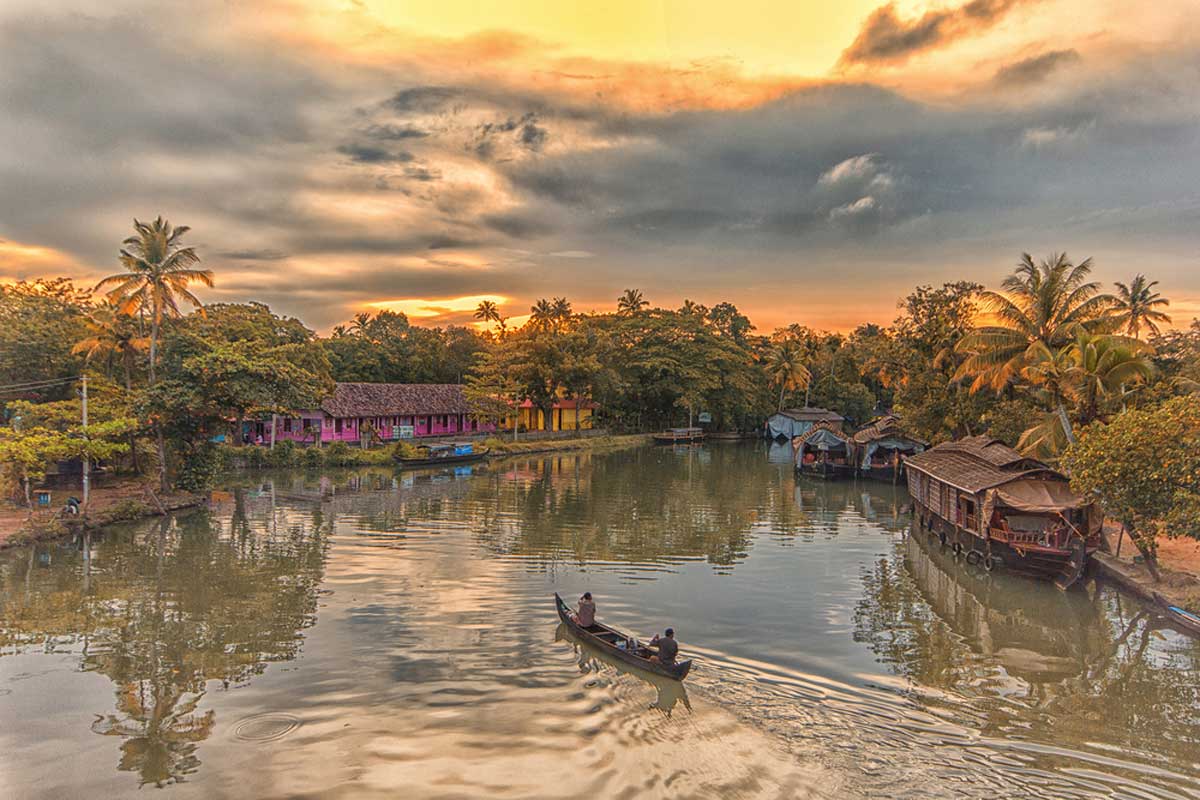 India is arguably the best place to travel in December for adventurers seeking exotic treasures, and Kerala is one of its warmer spots.
It's in the south of the country and boasts palm-fringed beaches, opportunities to spot tigers, and serene tea plantations during these warm winter months.
You can visit Kochi with its colonial ruins, hipster art galleries, and many museums like the Catholic Art Museum or the Museum of Kerala History for a history fix.
Stick around for the Kochi-Muziris Biennale, the biggest art event in the country, where public squares and heritage sites are decorated in sculptures, installations, and more.
Suggested Stay: Rouba Residency Hotel
Malaysia
Average Temperatures: 30ºC high; 23ºC low
Season: Winter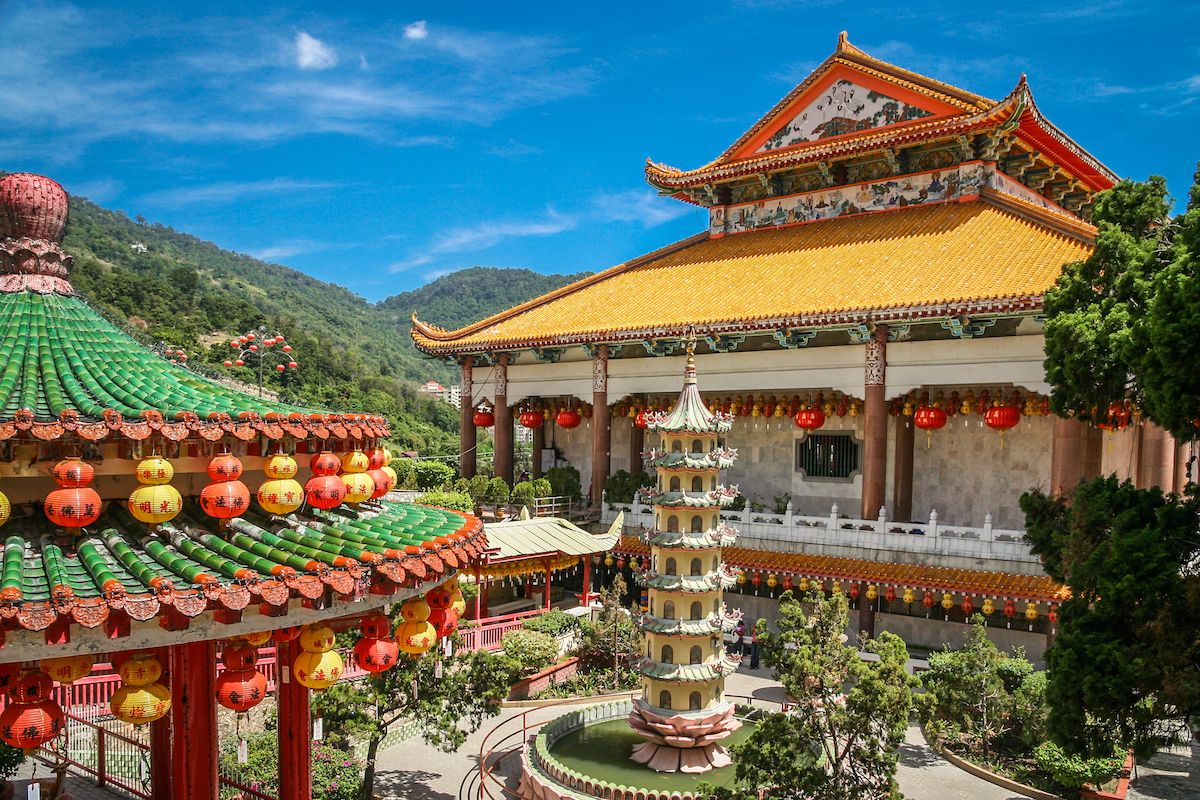 You won't be stuck for December vacation ideas if you choose Malaysia as your destination.
View the tallest twin towers in the world, the PETRONAS Towers in Kuala Lumpur, and admire the view of KLCC Park below on the sky bridge.
Malacca has the most vibrant and interesting architecture from its Portuguese period and a plethora of art galleries, museums, and other historical interests like A Famosa.
You can also visit the orangutans and sunbears in Sepilok, embark on some mega treks in the Taman Negara National Park, or shop at the Jonker Street Night Market.
Next Read: 20 Fantastic Things to Do in Malaysia You Shouldn't Miss
Suggested Stay: Sheraton Imperial Kuala Lumpur Hotel
Cambodia
Average Temperatures: 30ºC high; 22ºC low
Season: Winter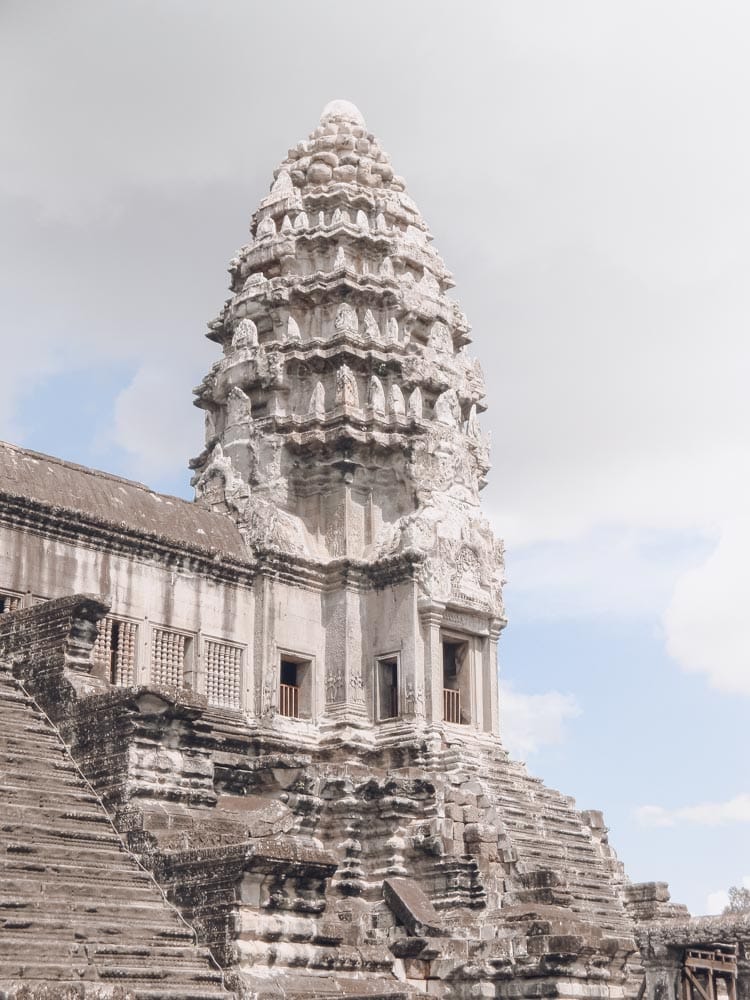 The balmy weather of Cambodia is perfect if you're dreaming of warm places to go in December. It's also one of the best times to see the sights in Cambodia as there's little rain.
Not only is it free from the icy embrace of a northern winter, but it's also full of incredible heritage sites like Angkor Wat, the largest religious monument in the world.
You can channel your inner Lara Croft (or Indiana Jones) and explore the ruins of the 900-year-old Hindu "temple-mountain", pay your respects at the Tuol Sleng Genocide Museum and wander around the beautiful Phnom Penh.
Read Next: Three Awesome Southeast Asia Travel Routes
Suggested Stay: Lotus Blanc Hotel
Quebec
Average Temperatures: -3ºC high; -10ºC low
Season: Winter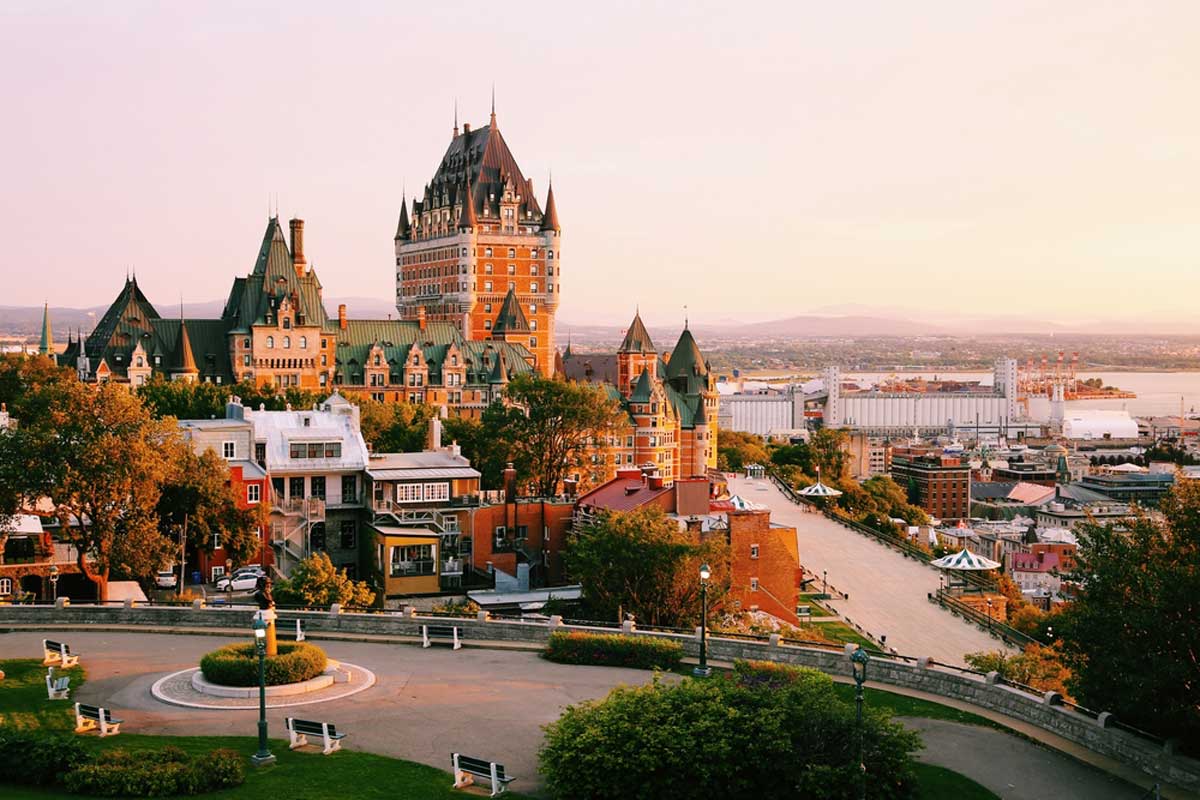 Dreaming of a conventional white Christmas? Then Quebec is your city.
With plenty of snow-related fun, buttery pastries everywhere, and Christmas decor dripping from 17th-century architecture, you might forget that you're not in the heart of Europe.
Go dog-sledding or cross-country skiing, indulge on a shopping trip, and head for the souvenir stands beckoning with Christmas wares. Stroll through the streets of Quebec and see the cultural attractions like Place-Royale and the Basilica of Sante Anne Beaupre are superb points of interest that you'll want to add to your itinerary, too.
Next Read: Best Places to Visit in Winter
Suggested Stay: Monastère des Augustines
Berlin
Average Temperatures: 4ºC high; 0ºC low
Season: Winter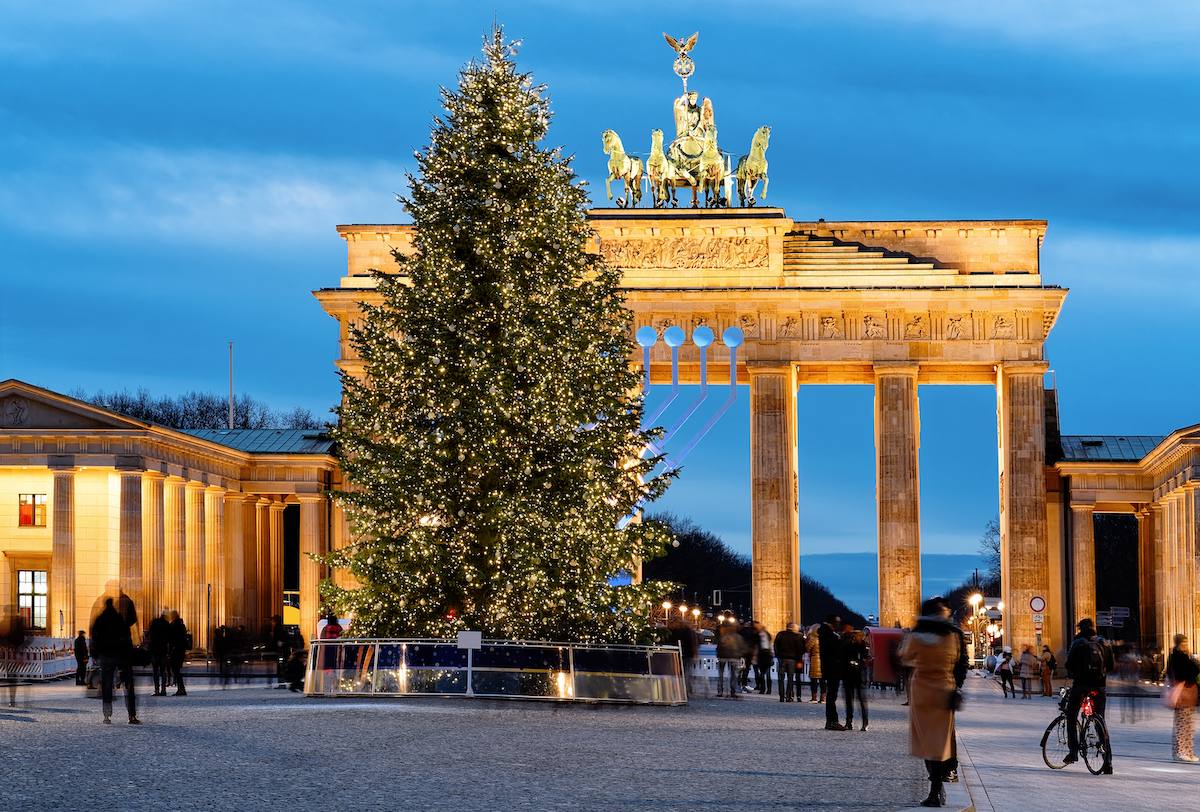 For many people, the festive displays are a big part of December vacations, and no place does Christmas quite like Berlin.
So why not nurse a steaming cup of glühwein in this sparkling Christmas city? With ice rinks, twinkling lights, and the finest Christmas markets in Europe, it's a joy.
The funfair at Alexanderplatz is a blast, and the Botanical Garden springs to illuminated life with glowing sculptures. Be sure to also stop at the Spandau Christmas Market and spend an evening wandering around Gendarmenmarkt for the ultimate festive feels.
Next Read: Best European Places to Visit in Winter
Suggested Stay: Hotel Palace Berlin
Finland
Average Temperatures: 0.5ºC high; -4.5ºC low
Season: Winter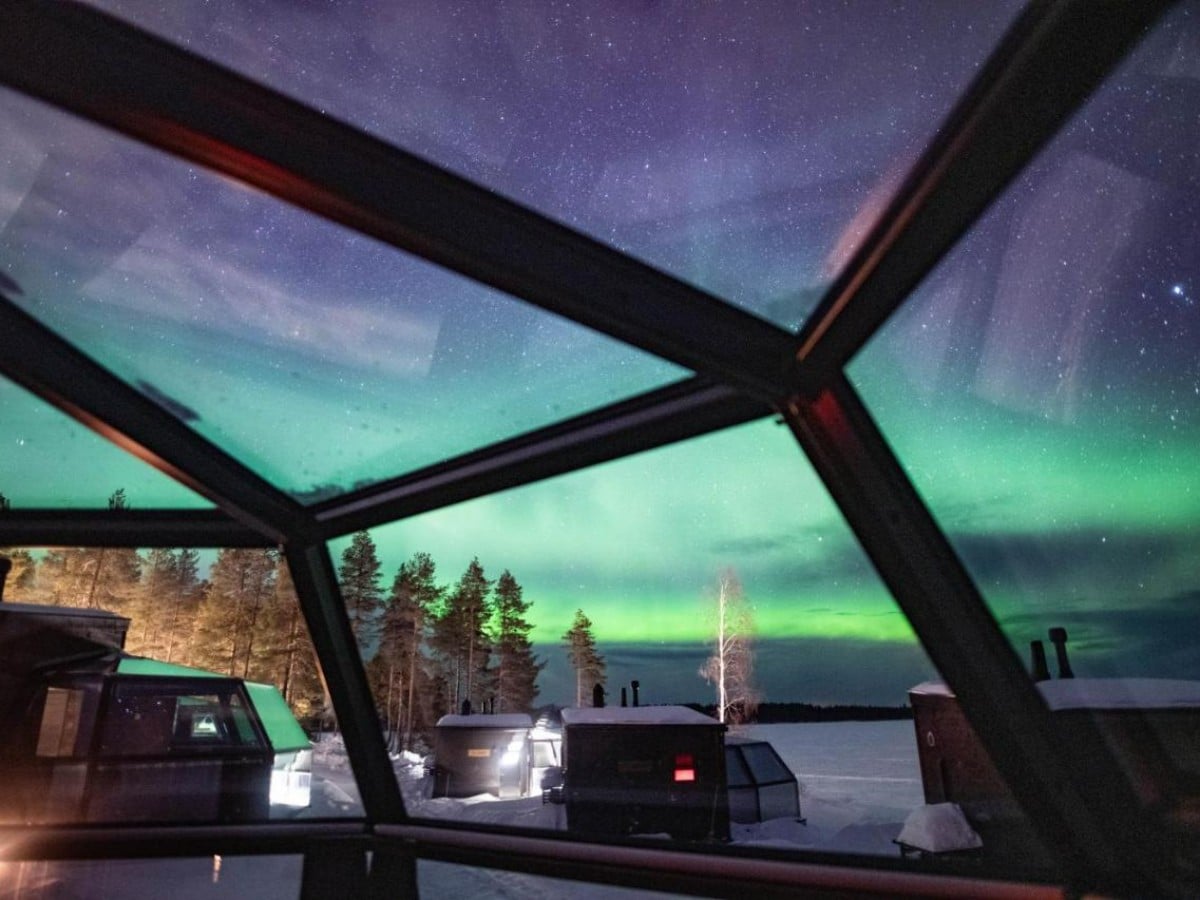 Finland makes an obvious choice amongst the best countries to visit in December because of its association with the Big Guy in red — old Saint Nick himself.
As well as spending a weekend eating, drinking, and being merry in Finnish Lapland, there are also the Northern Lights to bask beneath on a good night, ice hotels, dog sledding through the Finnish landscape, and the stunning architecture of Helsinki to admire.
Next Read: Things to Do in Rovaniemi, Finland
Suggested Stay: Arctic City Hotel
Austria
Average Temperatures: 4ºC high; 0ºC low
Season: Winter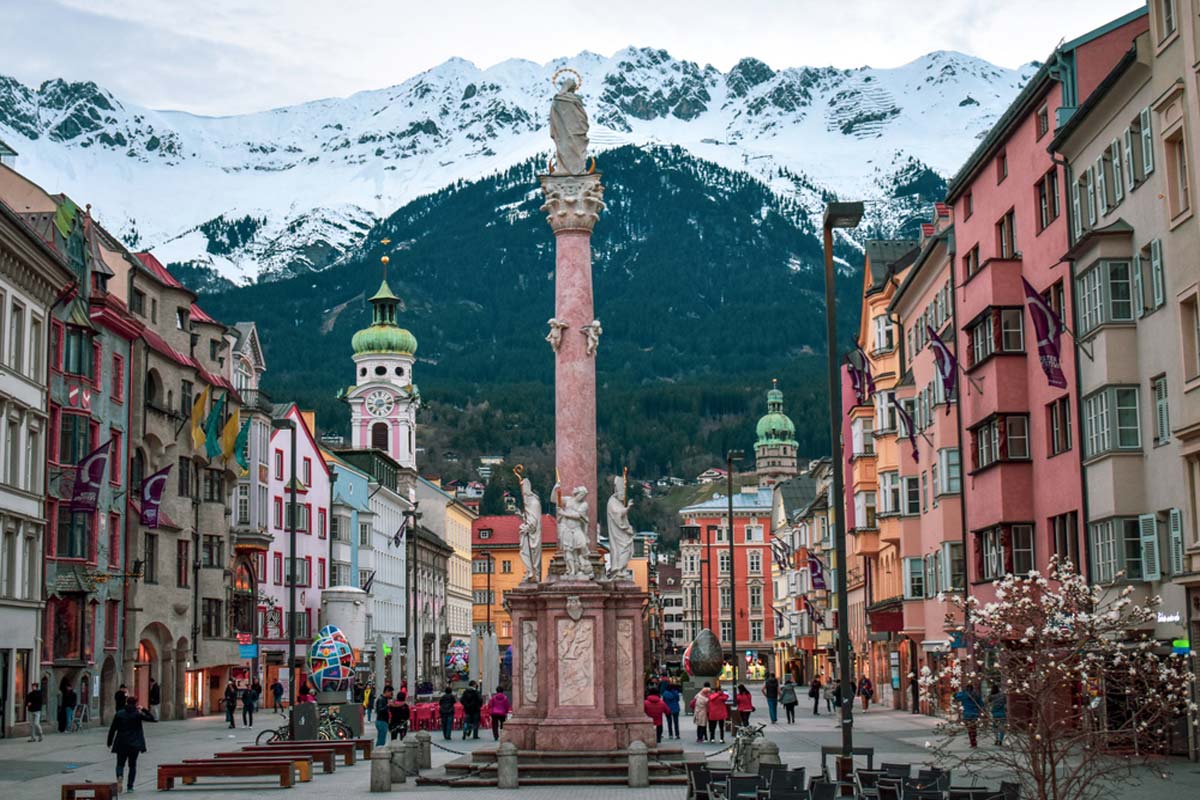 The heart of European Christmas beats in Austria. Come December, Vienna lights up with the ultimate festive cheer.
Live music flows from the Art Advent on Karlsplatz, and the Christmas markets tote unique crafts and organic foods.
Salzburg also has Advent Singing, Alpine folk choirs traditionally clothed, and Christkindlmarkt, one of the world's oldest Christmas markets.
Suggested Stay: Grand Ferdinand Vienna
Mexico
Average Temperatures: 23ºC high; 6ºC low
Season: Winter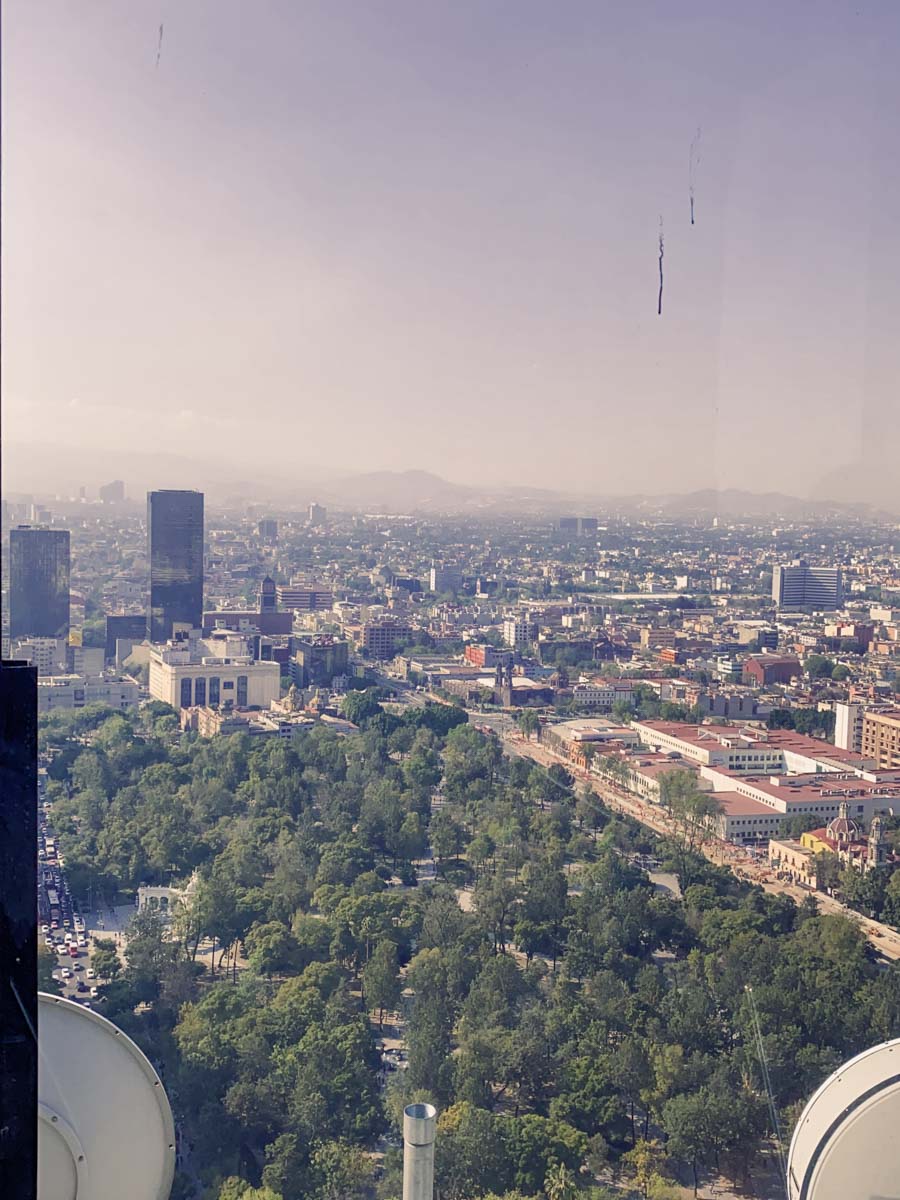 December might mean winter in Mexico but it's still a warm destination during this time.
With the summer crowds dispersed and the rainy season over, it's the perfect time to indulge in some architectural delights. There are the Templo Mayor Aztec ruins to peruse, the Frida Kahlo Museum to visit, and some extra fun pre-Christmas festivals with punch, traditional food, and candy.
Celebrate the Day of the Virgin of Guadalupe, and buy a carved radish from the Night of the Radishes event in Oaxaca.
Next Read: Two Weeks in Mexico Itinerary
Suggested Stay: Cadillac Hotel Boutique
Cape Town
Average Temperatures: 27ºC high; 17ºC low
Season: Summer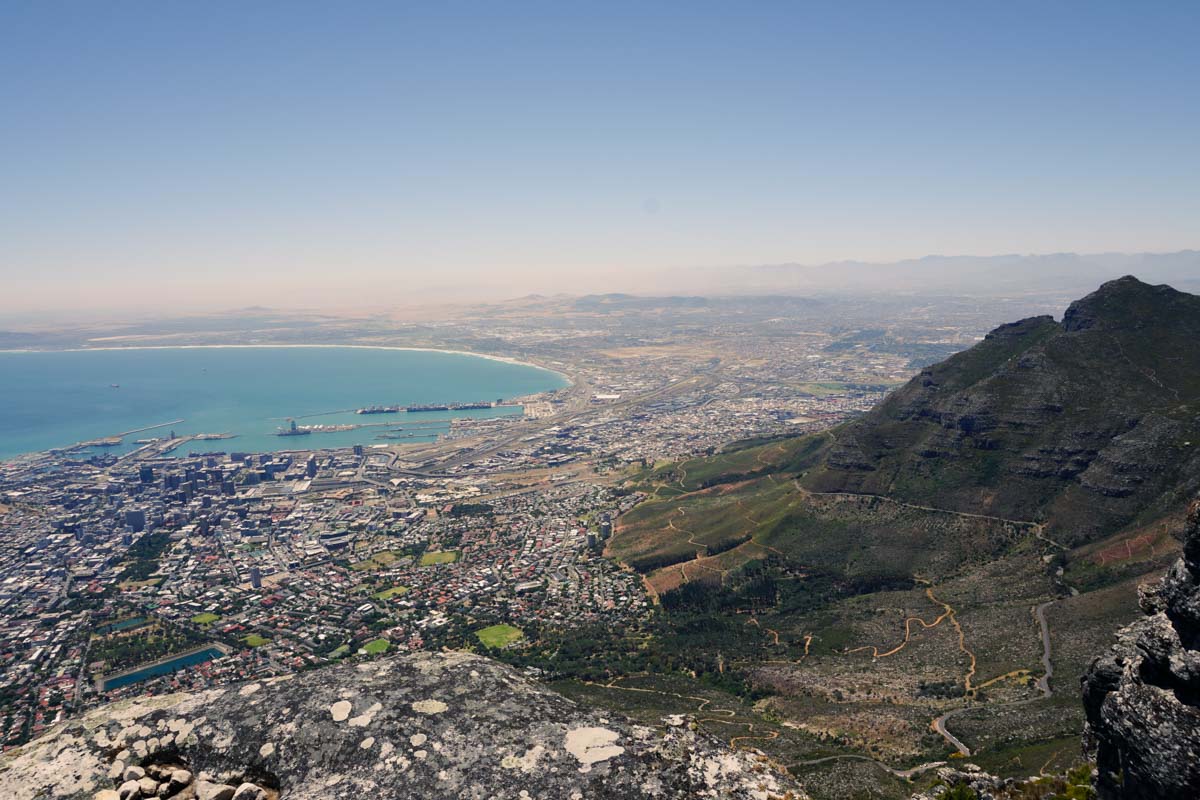 Cape Town will welcome you with a warm embrace in December with ideal temperatures for hiking, biking, and spending time outdoors.
Ascend Table Mountain via the cable car to watch the sun rise over the landscape, or pack in some epic shopping in the cosmopolitan V&A Waterfront.
Head over to Boulders Beach to watch the adorable penguins, then drive to Cape Point to see where the warm Indian Ocean meets the cold Atlantic.
Finish the day by hiking up Lion's Head and watching the sun set over the city.
Next Read: Unmissable Things to Do in Cape Town
Suggested Stay: Bliss Boutique Hotel
Solvang
Average Temperatures: 20ºC high; 4ºC low
Season: Winter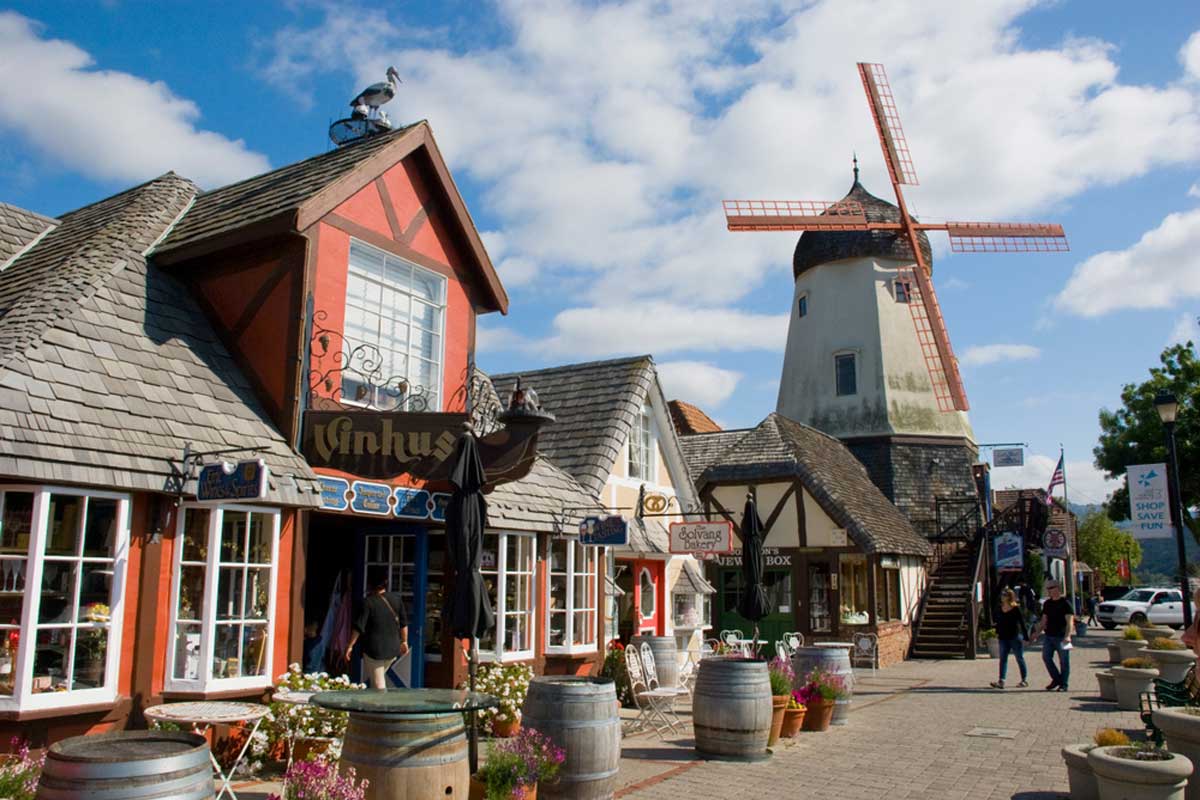 Where to go in December that oozes Christmas cheer? How about Solvang in southern California?
Founded by Danish settlers in 1911, it oozes a European atmosphere with windmills, bakeries, shops, and Danish-style Christmas festivities.
Twinkle lights, Christmas trees, a Julefest parade, holiday markets, Santa's Village in the park — there's almost no end to the seasonal cheer here.
Next Read: The Ultimate California Road Trip
Suggested Stay: Hotel Corque
Dubai
Average Temperatures: 26ºC high; 16ºC low
Season: Winter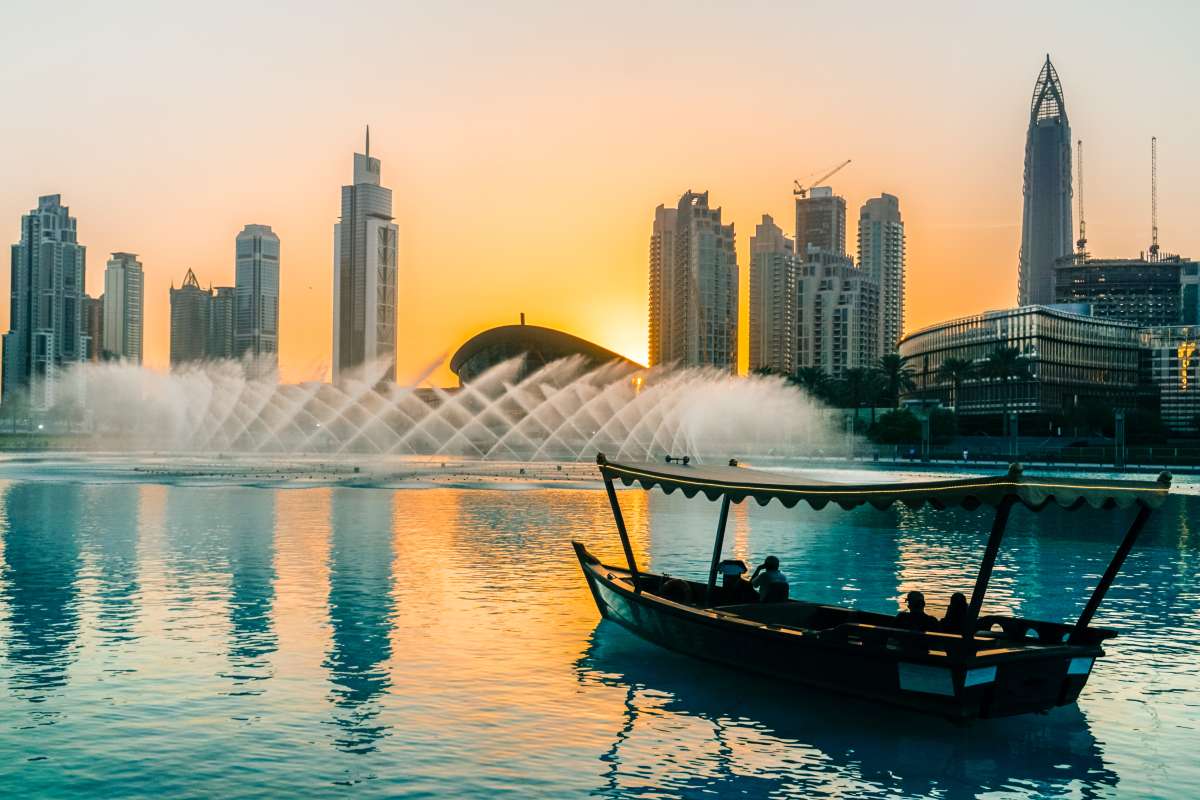 Dubai is an oasis of light and futuristic architecture in the warm desert — what's not to love?
Stand on the world's tallest building (Burj Khalifa) for incredible views, or have fun cooling off at the Wild Wadi Waterpark. Go on desert safaris by camelback or visit the aquarium for some impressive aquatic entertainment.
There's also the Film Festival and Shopping Festival to look forward to and the Dubai Miracle Garden (which reopens in the cooler months) for floral delights.
Next Read: The Best Things to Do in Dubai
Suggested Stay: Kempinski Hotel Mall
Madrid
Average Temperatures: 10ºC high; 4ºC low
Season: Winter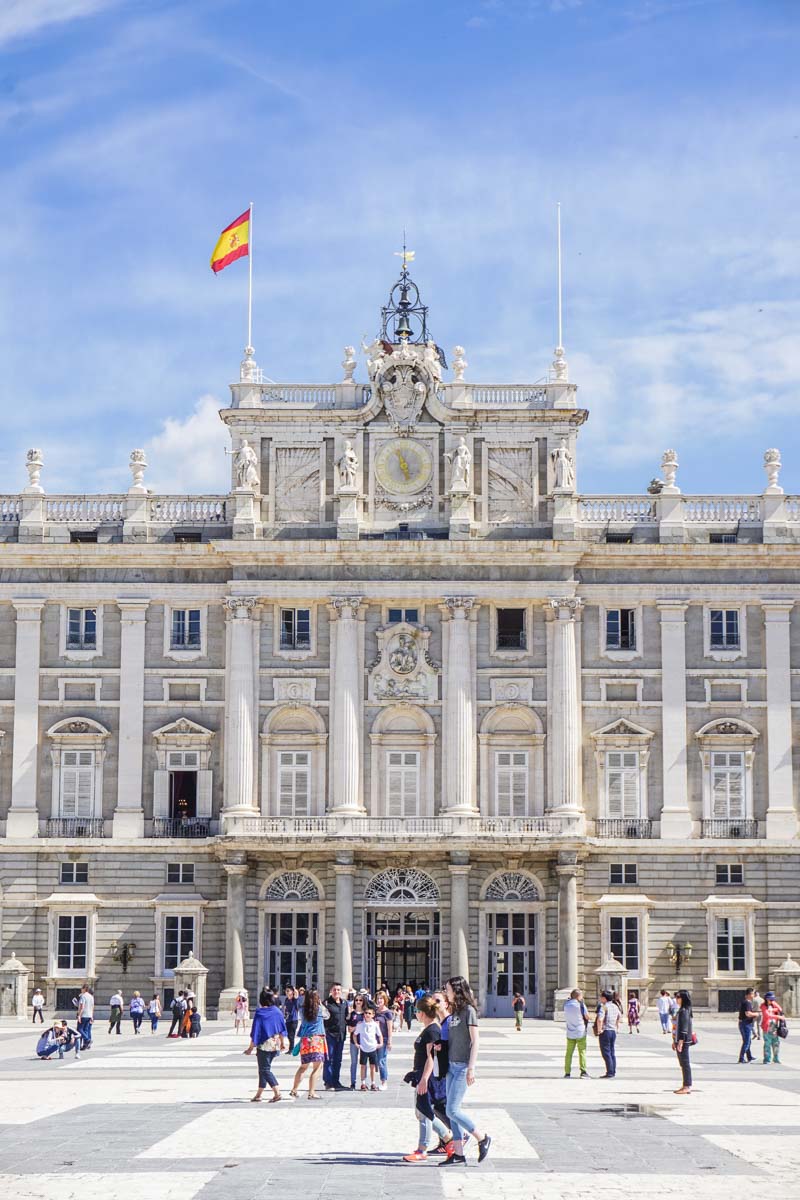 You'll adore Madrid when the heat doesn't drain you in the cooler winter months.
Enjoy iconic monuments like the Royal Palace, Prado Museum, and mediaeval castles, along with fun carnivals toting crunchy churros and hot chocolate. Ride the Christmas Bus and take in a Christmas market or meander through the winter wonderland of the Botanical Gardens.
Just don't forget to seek out the conventional touristy sights like El Retiro Park or Plaza Mayor during your festive getaway.
Next Read: The Perfect Spain Itinerary
Suggested Stay: Ocean Drive Madrid
Peru
Average Temperatures: 24ºC high; 18ºC low
Season: Summer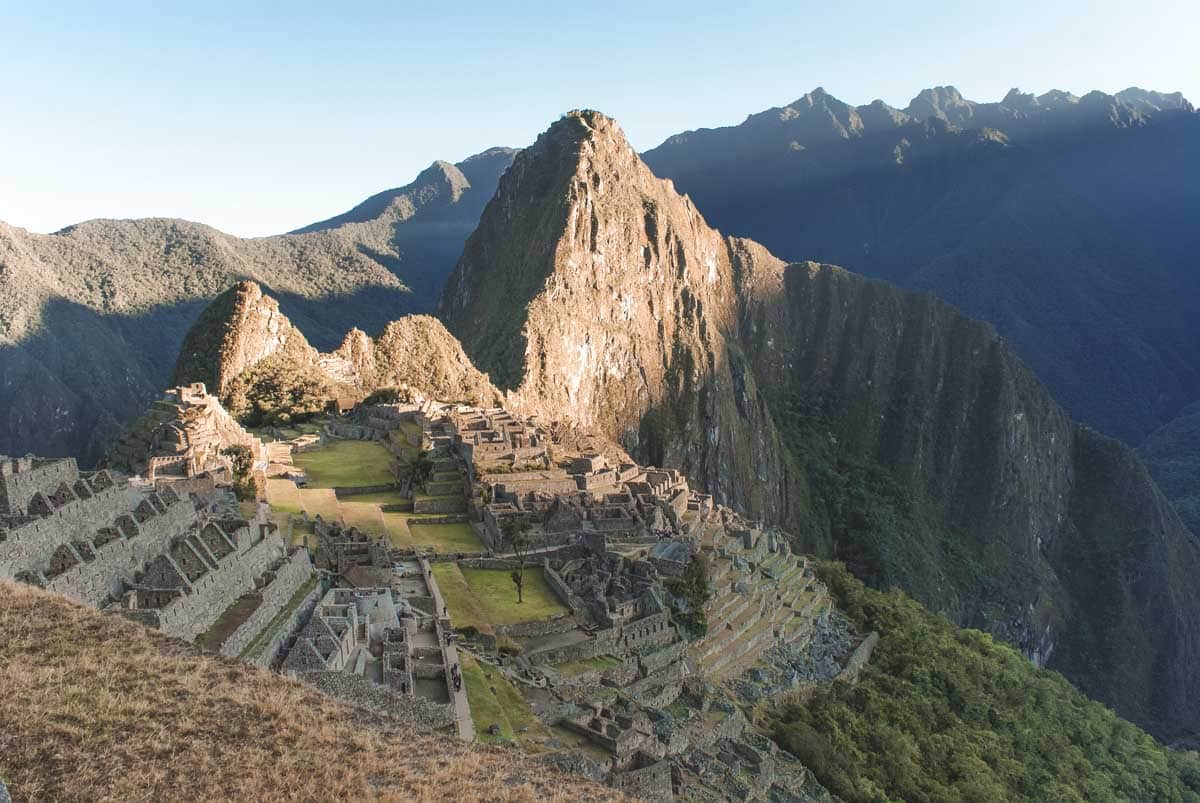 Peru makes one of the best vacation spots in December for a healthy dose of ancient culture and hiking, plus some awesome weather.
Strap your hiking boots on and walk the Inca Trail, or climb to Machu Picchu and marvel at the ruins (stopping only to watch the adorable llamas grazing nearby).
The city of Cusco is a delight, with the Cathedral of Santo Domingo and the Plaza de Armas standout landmarks — oh, and put your foodie taste buds to the test by trying some cuy.
Next Read: 16 Incredible Things to Do in Peru
Suggested Stay: Hotel Hacienda
Krabi
Average Temperatures: 31ºC high; 22ºC low
Season: Winter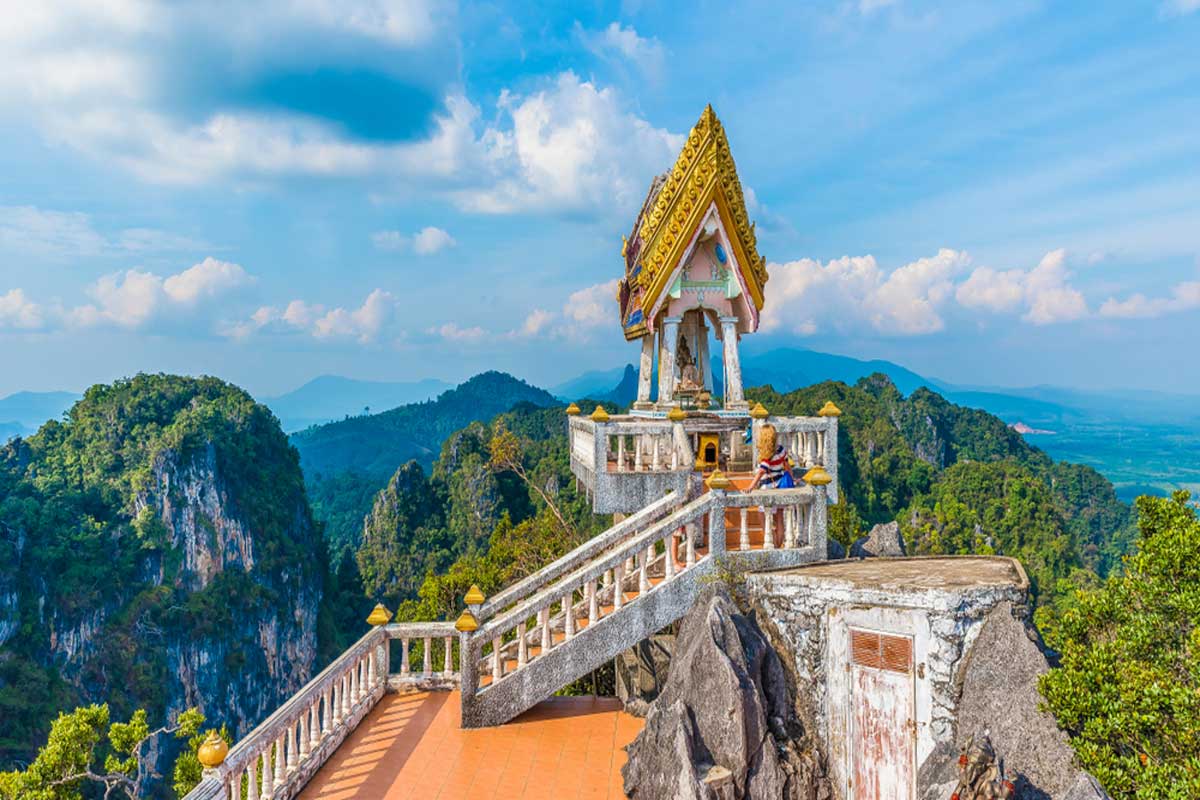 Thailand has the potential to offer you one of the best vacations in December, especially in Krabi.
With sparkling turquoise waters, limestone mounds, and beach-ready temperatures, it's a clear winner. You can ascend the 1,200+ stairs of Wat Tham Sua or dip in the hot springs at Klong Thom for some much-deserved R&R.
There are also prehistoric caves to explore at Khao Khanap Nam and lush jungle treks to enjoy. Stop at the night markets and eat until you're fit to burst.
Next Read: 50 Best Things to Do in Thailand
Suggested Stay: The Brown Hotel
Rio de Janeiro
Average Temperatures: 29ºC high; 23ºC low
Season: Summer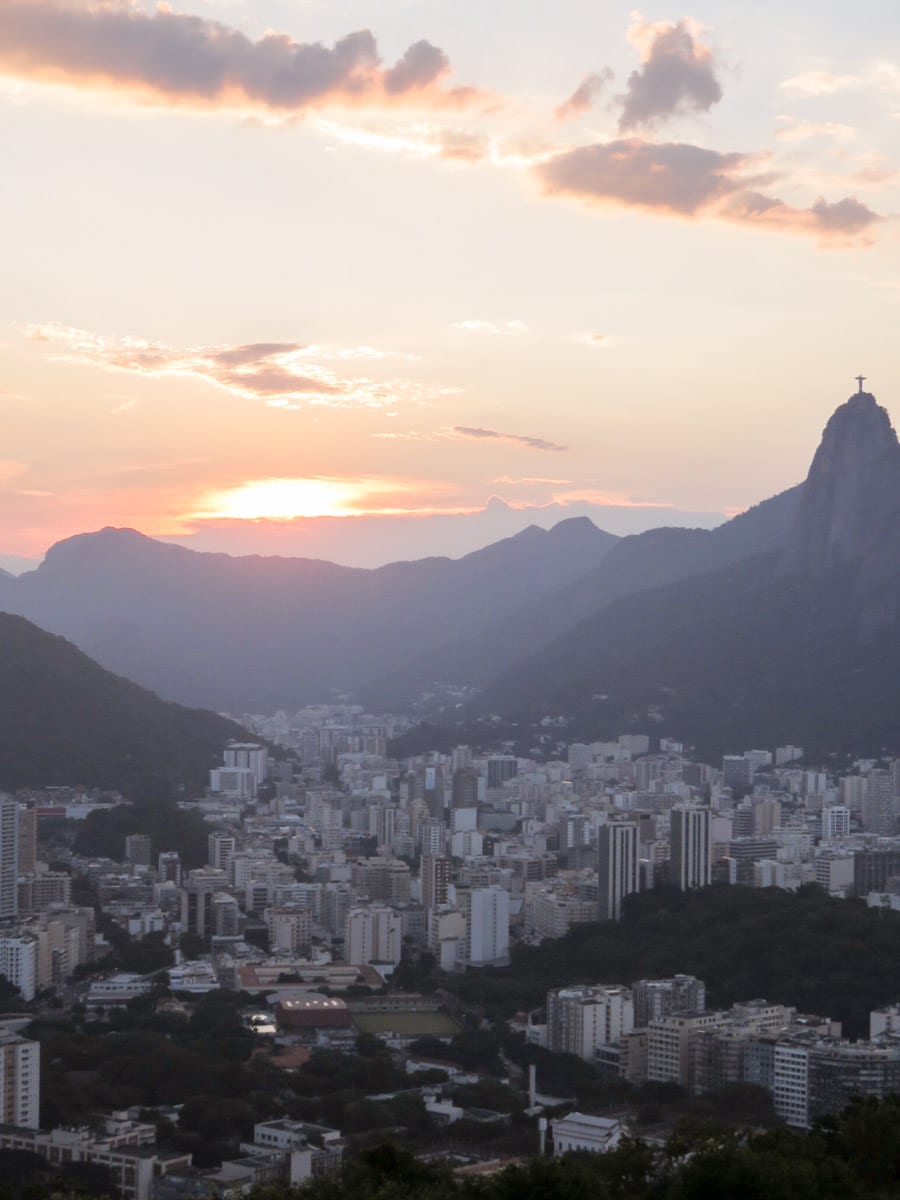 Rio de Janeiro is a vibrant, colour-filled city brimming with energy and an almost perpetual carnival aura. The incredible weather makes it the best place to vacation in December if you want to avoid the snow and instead party it up under the sun.
Fill your itinerary with spectacular sights such as the Christ the Redeemer statue and Sugarloaf Mountain, or bask in the glorious sun on Copacabana Beach or Ipanema Beach.
Next Read: The Best Things to Do in Rio de Janeiro
Suggested Stay: Hilton Copacabana
Miami
Average Temperatures: 24ºC high; 19ºC low
Season: Winter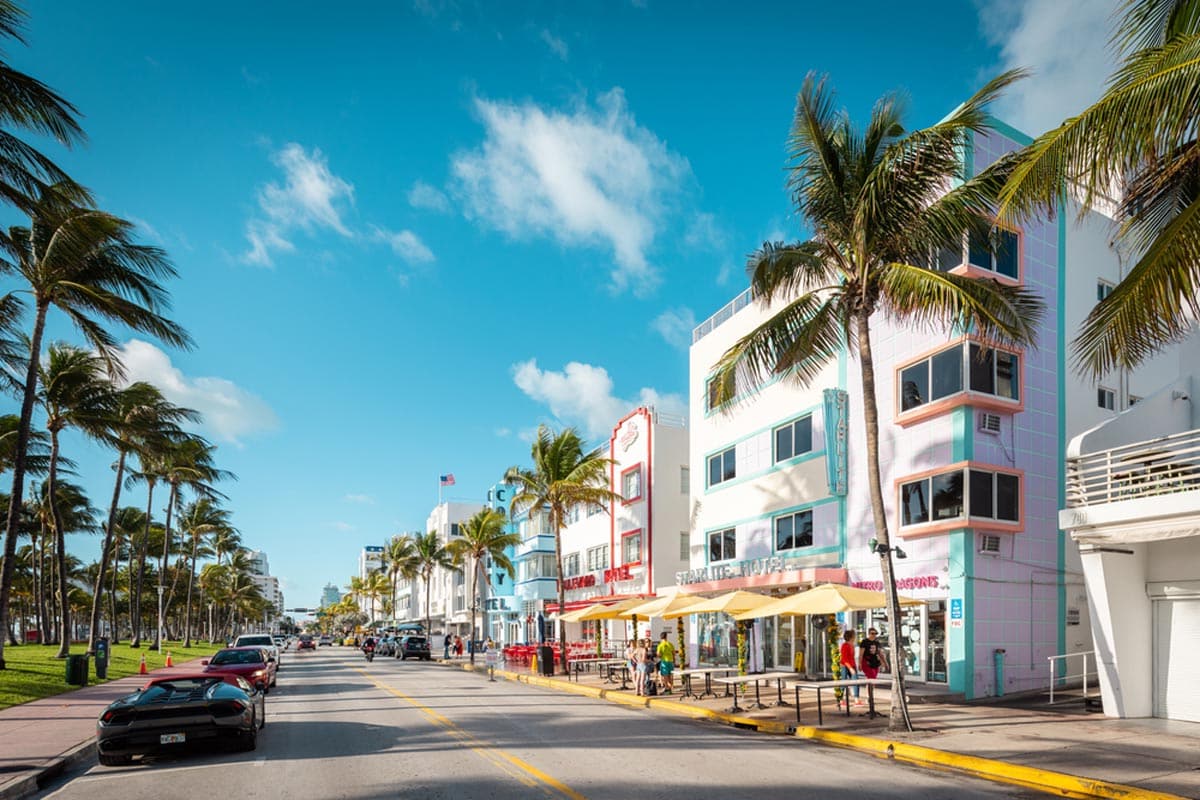 Miami is known for its gorgeous winter weather, but it also boasts many cultural events throughout December.
Music concerts, ballet performances, and the Art Basel Fair are wonderful ways to spend time there.
If Christmas cheer is what you covet, then check out Santa's Enchanted Forest in Tropical Park, or tour the Deering Estate as it's decked out for the festive season. You could even make a detour to Disney World for a couple of days if you fancy a really special vacation.
Next Read: The Best Things to Do in Miami
Suggested Stay: citizenM Miami Brickell
Singapore
Average Temperatures: 31ºC high; 25ºC low
Season: Winter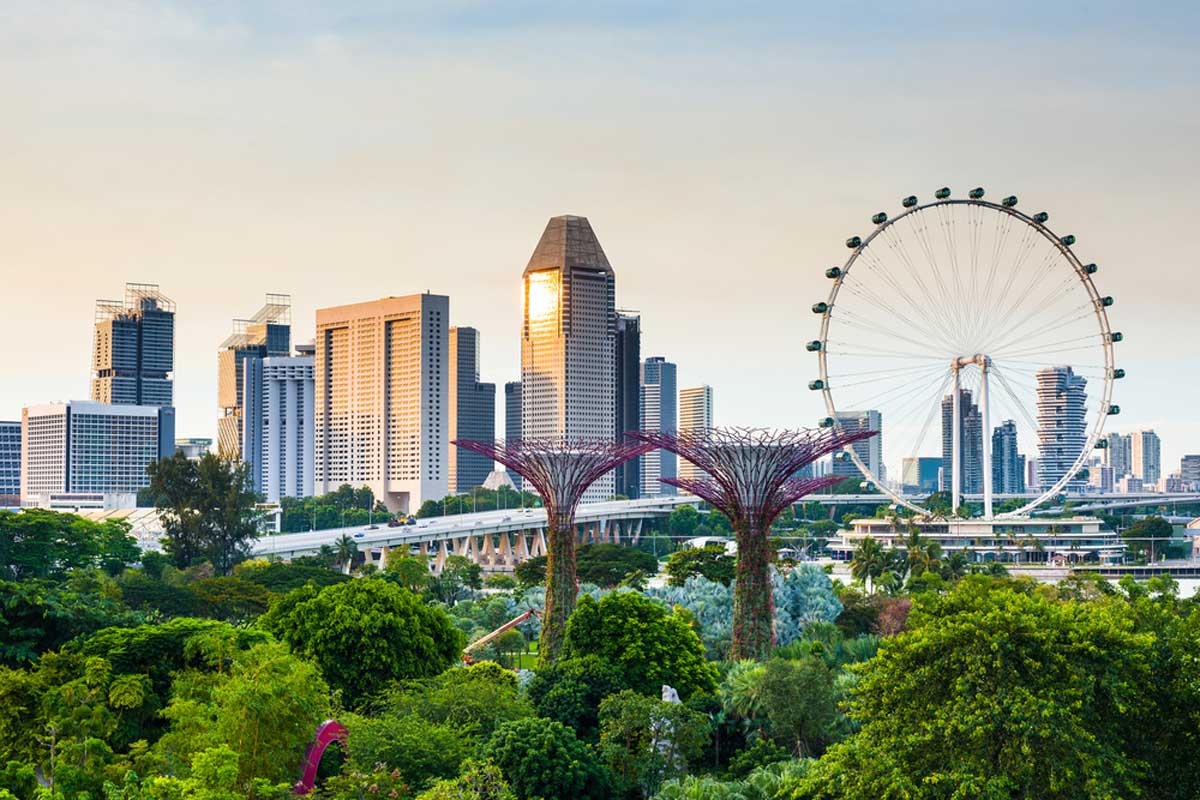 Singapore is a delightful Asiatic retreat during the cold winter months when the weather is warm but not stiflingly so.
Visit the Gardens by the Bay with over 1.5 million plants and the iconic Supertree constructions, or take to the skies in the Singapore Flyer for incredible city views at night.
You can also visit Madame Tussauds or the National Gallery Singapore, as well as the cultural hotspots of Little India, Chinatown, and Little Arabia. Head to Universal Studios or Sentosa Island for fun and games — there's no limit to the fun that can be had.
Next Read: 18 Cool Places in Singapore for You to Explore
Suggested Stay: Grand Park City Hall
Best Places to Travel in December: Practical Tips and Guides
Depending on your destination, December might be a peak season. Check so you can book far enough in advance and not miss out.
The earlier you book your flights, the cheaper they tend to be. You can search Skyscanner to get the best deal.
Pack according to the weather of the place you're travelling to. Places like Berlin and Copenhagen get incredibly cold – wrapping up warm is essential.
Best Places to Travel in December: Map
Love This? Save and Share on Pinterest