Looking for a reason to visit Norway in Winter? Look no further – here's everything you need to know.
Yes, Norway is idyllic during the summertime. But if you're looking for something different, you have to visit in winter.
Snow covers almost everything, making Norway an epic winter wonderland worth exploring – it's a totally eye-popping, jaw-dropping experience.
Stick around as I take you through some of the most unmissable things to do in Norway in winter.
Brilliant Things to Do in Winter in Norway
Chase the Northern Lights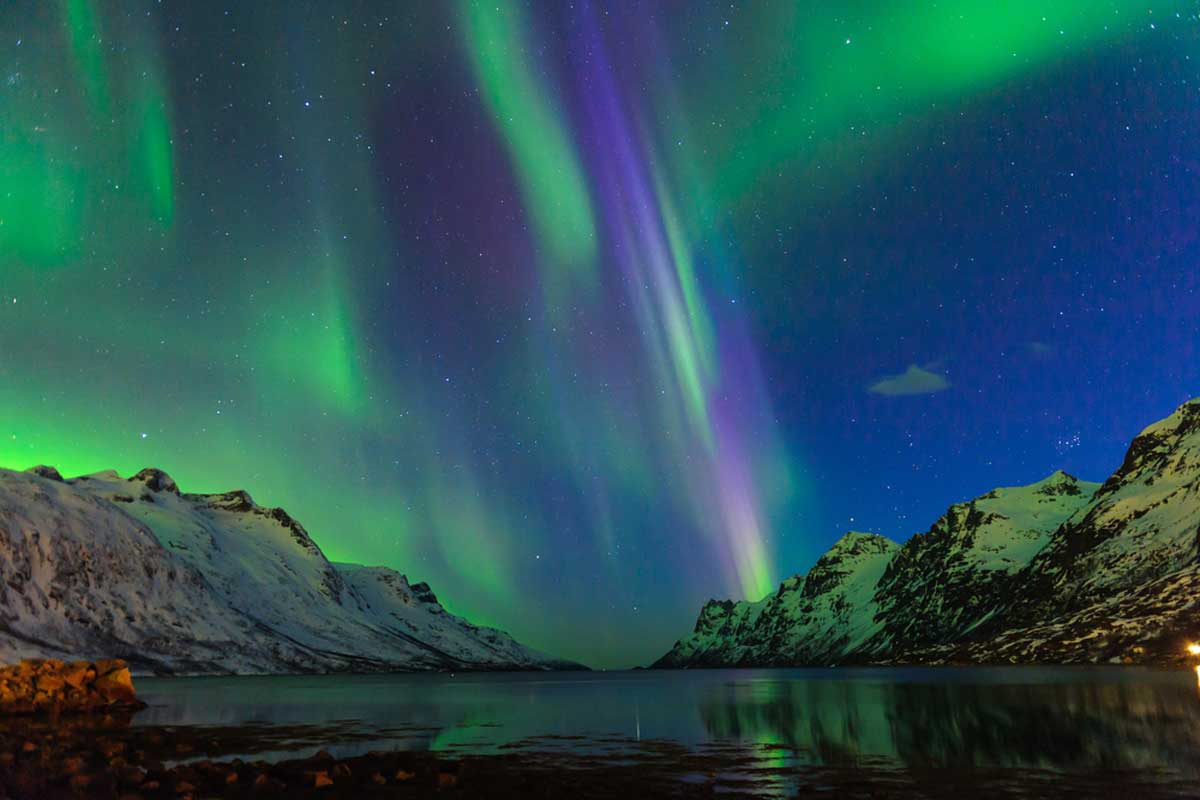 Okay, so I have to start with the epic Northern Lights. I mean, come on. A trip to Norway in the winter wouldn't be complete without chasing this majestic phenomenon.
Every year from September through March, northern Norway sees very little sunlight. That's great news because it means you stand a good chance of seeing this colourful natural light spectacle dance across the arctic sky.
Tip: book this epic Northern Lights chasing tour from Tromso for the best chance of spotting the beautiful aurora.
Read Next: Impressive Northern Lights Hotels in Norway
Spend Some Time in the Capital, Oslo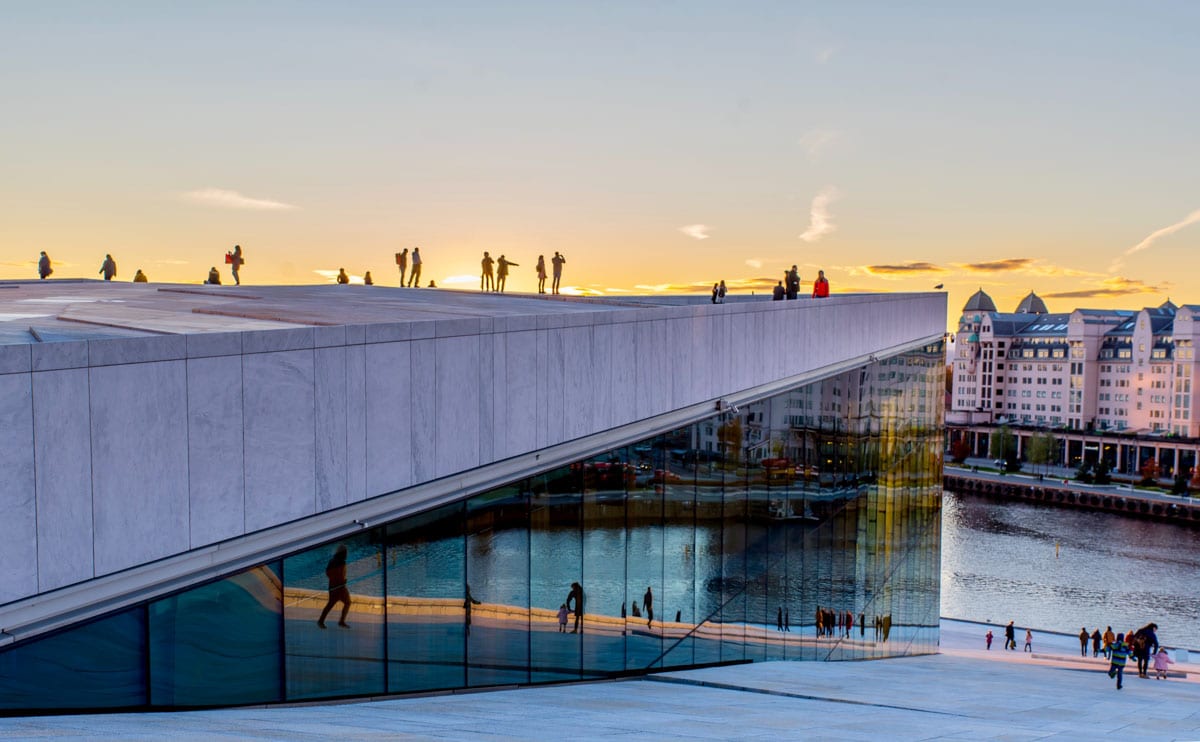 Oslo is Norway's bustling capital, which means there's a lot to do here, even in winter. Some highlights of the city include the Norwegian Maritime Museum, where you can learn about Norway's long seafaring history dating back to the Viking era.
If you travel to Norway in December, you'll find Oslo a-buzz with the festive spirit. Snow, Christmas trees, and lights adorn the city — it looks like something from a fairytale.
There are multiple Christmas markets throughout Oslo where you can buy treats and gifts and indulge in traditional mulled wine – glogg.
Ultimately I think that one of the best ways to spend time in Oslo is by going on a walking tour, especially when it isn't snowing in buckets.
This will take you past some of the city's iconic landmarks like the Nobel Peace Prize Centre (definitely dip inside for an afternoon if you have the time), The National Theatre, and Oslo Cathedral.
Take a Winter Train Ride
One activity you can enjoy during the Norwegian Winter that doesn't involve spending time outdoors and freezing your behind off is a scenic train ride. Norway has one of the best rail routes in Europe, covering over 2,000 miles of track.
The most scenic and popular one is from Oslo to Norway's second most popular city, Bergen. You can sit back and relax as you take in picturesque views of the country's famous fjords, snow-covered mountain peaks, valleys, forests, and charming villages.
Explore Norway's Famous Fjords
If you search for things to do in Norway, it's highly likely a cruise on a fjord will pop up as one of the first things. And for good reason. Norway's fjords are absolutely spectacular. Don't believe me? Find out for yourself.
Snow-covered mountains, towering waterfalls, and tranquil waters are just a few things that await you. Bergen is the" Gateway to the Fjords," so it's a good starting point to hop on a fjord cruise and discover Norway's incredible outdoor landscape.
Head to Tromsø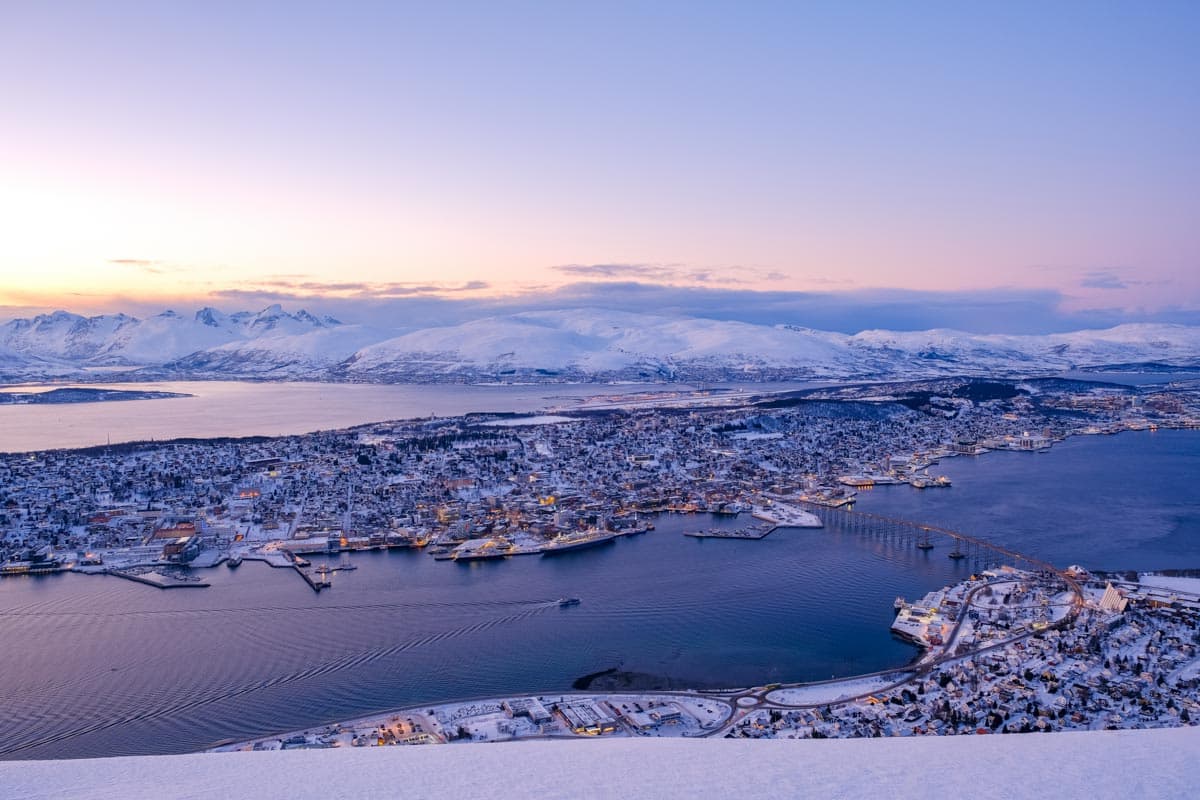 Tromsø markets itself as "The Arctic Capital" and the best place to see the Northern Lights, which is pretty bold if you ask me. But it's a title that the city has every right to claim. Tromsø is a vibrant city surrounded by raw nature.
So it's the perfect escape for a city break not far from outdoor activities at all. It's also the "Land of the Midnight Sun" during the Polar Night Season.
While Tromsø is a popular spot to chase the Northern Lights, there are plenty of other things to do here. Try sampling some unique Norwegian cuisine, visit one of the city's many museums, or tour the iconic Arctic Cathedral.
Tip: Check out my guide on things to do in Tromso in Winter and discover more activities to add to your Norway itinerary.
Meet the Sami People & Ride a Reindeer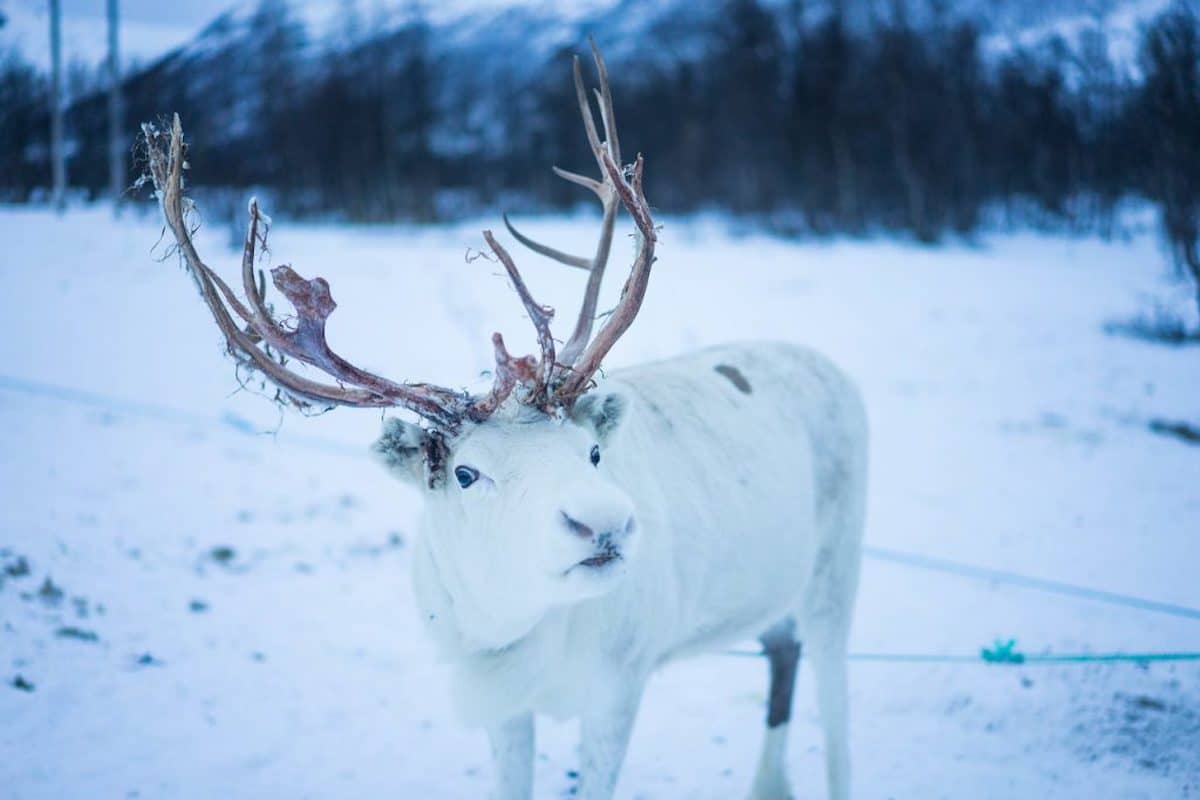 The Sami are Norway's indigenous people who live in the northernmost part of the country – they've lived there for thousands of years and carry rich traditions and history with them. The winter months in Norway are a great way to learn more about the Sami and their way of life.
Reindeer sledding with a Sami guide is the perfect opportunity to have some fun in the snow and pretend to be Santa Claus for a few hours. It's also a great way to see how the Sami herd reindeer, which they've been doing for thousands of years.
You can also visit a Sami camp and see how they live, as well as enjoying a traditional hot meal – certainly most welcome after spending time in below-freezing temperatures.
Travel Along the Atlantic Road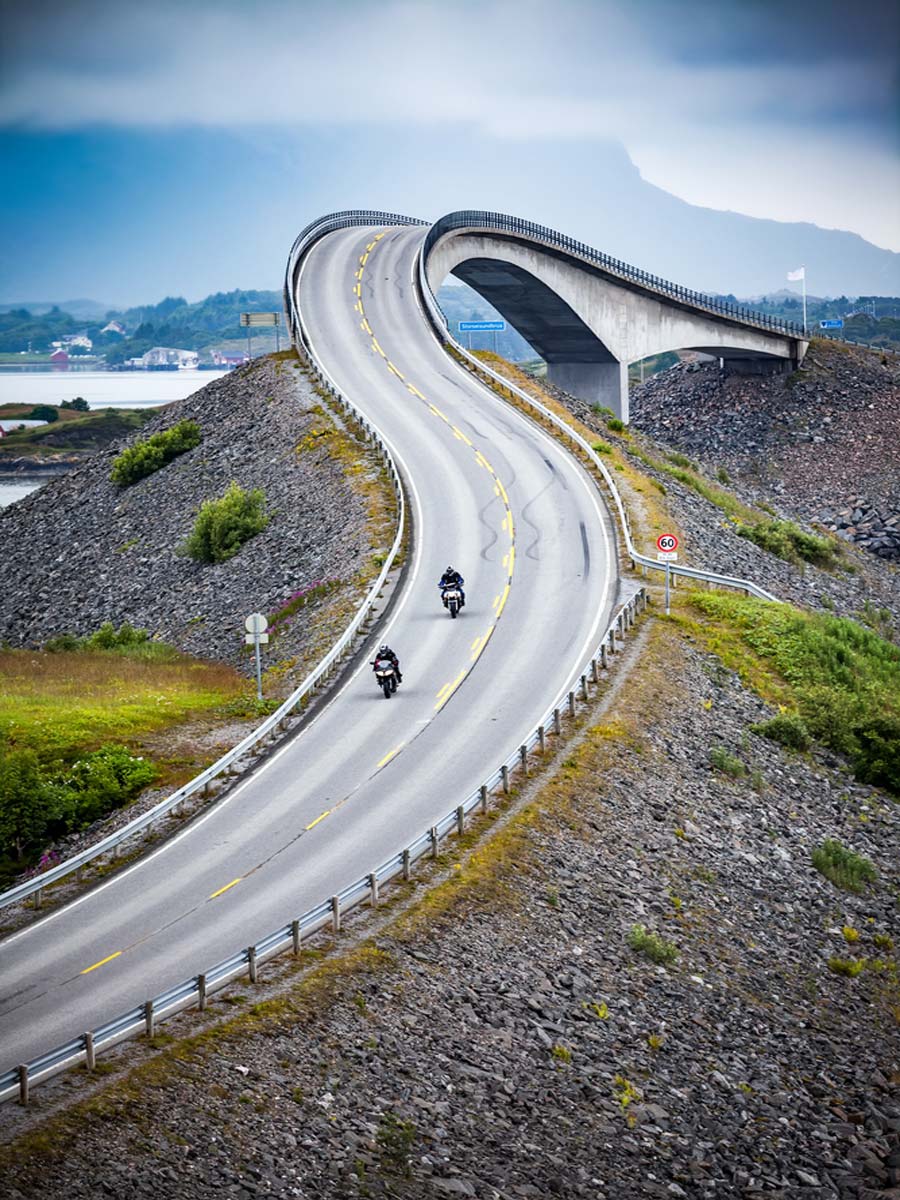 Now, it's hard to beat a drive along the Atlantic Road if you're looking for a scenic self-guided adventure. It's been around for over 30 years and stretches five miles along Norway's west coast.
The Atlantic Road connects a series of small islands and inlets to the mainland via eight bridges. At first glance, it looks somewhat like a road roller coaster, twisting and winding as it makes its way from one island to the next.
But it's totally worth the ride as you explore this rugged and wild part of the country.
Note: Drivers should be extra cautious in winter as the road can be quite slippery due to icy conditions. Make sure to fit your car with snow tires to handle the slick road.
Spend an Evening in an Ice Hotel
You might have heard of the Ice Hotel in Sweden. Well, the Snow Hotel in Kirkenes is Norway's answer to that. This is a seasonal hotel that's rebuilt every year since 2006, made completely from ice and snow.
Each room is unique, with fantastic ice carvings and special lights. If you can brave the cold, it's worth spending an evening here. If you can't, well, visit anyway to say you've been to a snow hotel.
Pop into the ice bar or restaurant where you can enjoy a drink or meal served in an ice glass or plate.
Try Some of the Best Seafood in Norway
Seafood lover? You're in luck. Norway has some of the best seafood you'll find in the world and, lucky for you, it's usually at its prime during winter. Norway has over 60 000 miles of coastline, so there's no shortage of spots where you can enjoy fresh seafood delicacies.
Think iconic Norwegian salmon, king crab, lobster, scallops, and cod. The Fjord Restaurant in Oslo specialises in seafood and other Norwegian dishes, and locals and visitors alike will often tell you it's the best place to dine in the city.
Go On a Skiing Adventure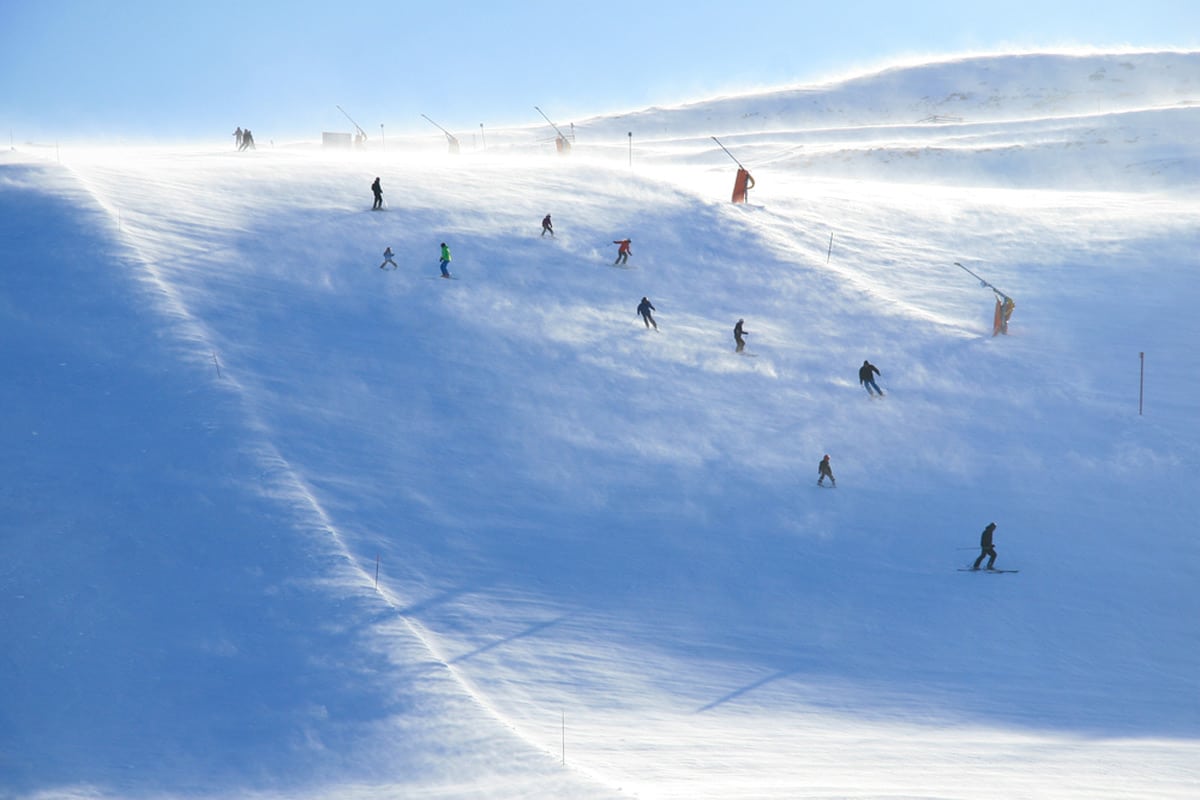 While the Alps are usually most people's preferred ski destination, Norway's slopes give them a good run for their money. Norway has numerous ski resorts with endless ski trails and mountain plateaus.
Whether you're a beginner or a pro skier, there's a trail for everyone. Apart from regular skiing, you can also enjoy cross-country skiing and snowboarding. And, if you're not keen on trekking out to the mountains, there's the SNO indoor ski park just outside Oslo.
Complete with wide ski slopes, ski lifts, and everything else you would expect from an outdoor resort, SNO is open all year round to enjoy some fun in the icy powder.
Explore the Lofoten Islands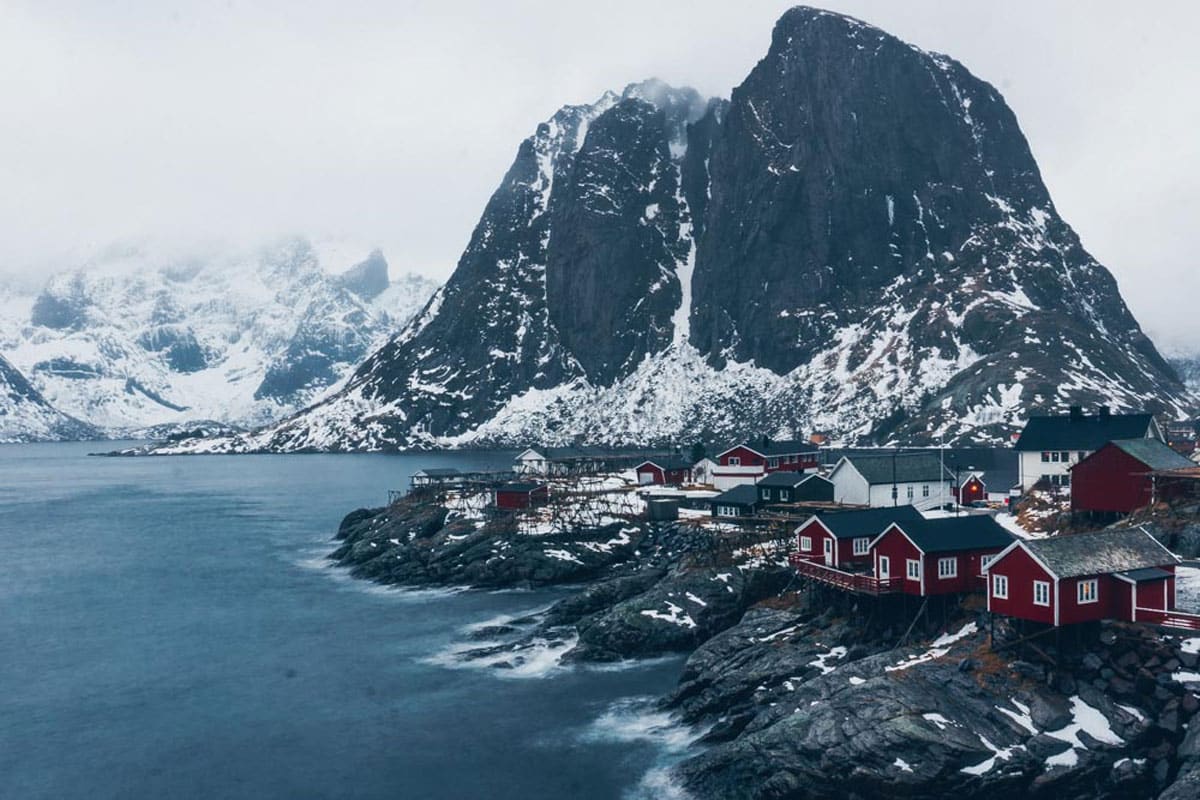 The Lofoten Islands are one of the best places to visit in Norway. Not only are they a great place to spot the Northern Lights, but they have one of the most diverse landscapes in the country.
Think towering mountains, fjords, and seabird colonies; there's a lot that you can do here in winter. From fjord fishing, ocean rafting, and discovering Lofoten's stunning arctic beaches, it doesn't disappoint. These islands really are a hidden Nordic gem.
Oh, and I must mention that it's a food lover's paradise with various eateries serving fresh seafood and comforting bowls. Lofoten Island's food is an excellent introduction to Nordic cuisine, so go in with an open mind and expand your palette.
Tip: Check out my guide to the Lofoten Islands for a more in-depth review of what you can look forward to on the islands.
Learn About the Vikings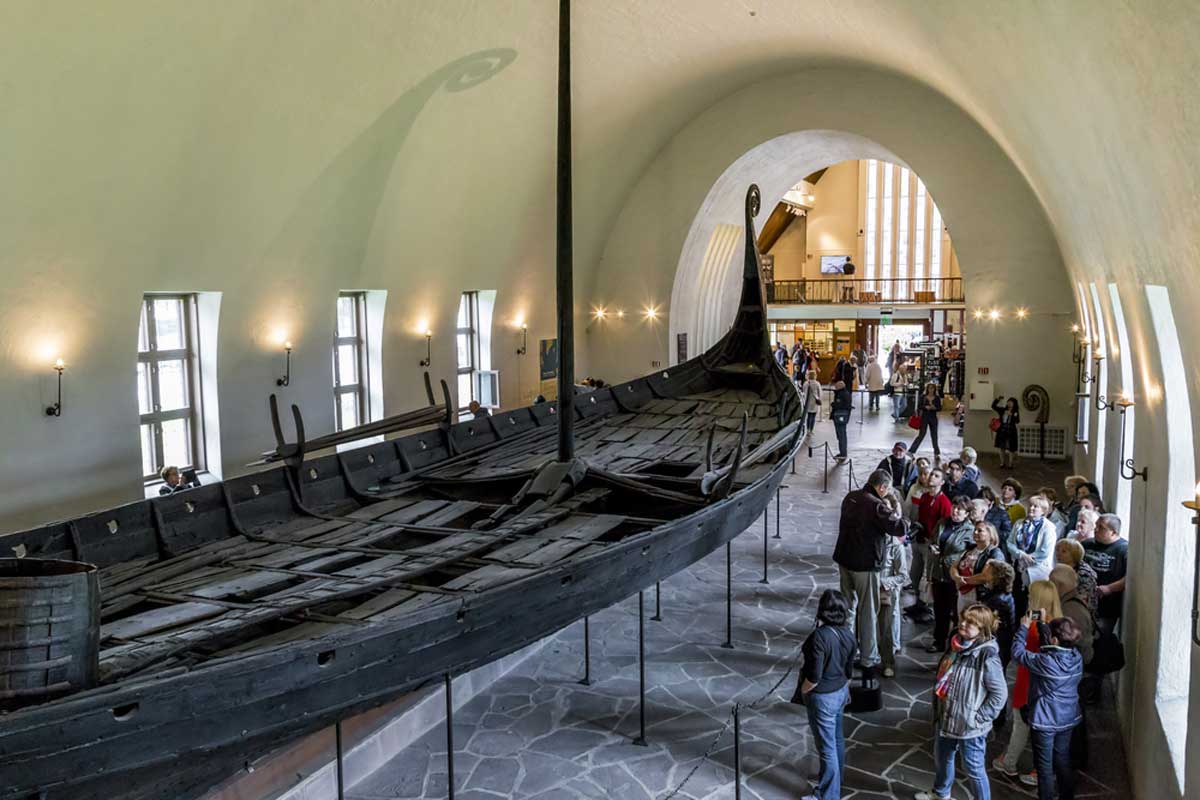 Most of us know of the Vikings — fearsome warriors who terrorised the seas and built one of the strongest empires in history. Oh yes — apart from that, they're also brilliant engineers, building impressive boats for long distance trips and battle.
Visiting the Viking Museum in Oslo might pique your interest if you're a history buff. Here you can learn everything you could ever want to know about these mighty warriors, from their rise to their downfall.
Oh, and the best way to get there is via a shuttle boat, so you can feel like a viking yourself as you approach.
Visit the Old Wharf of Bergen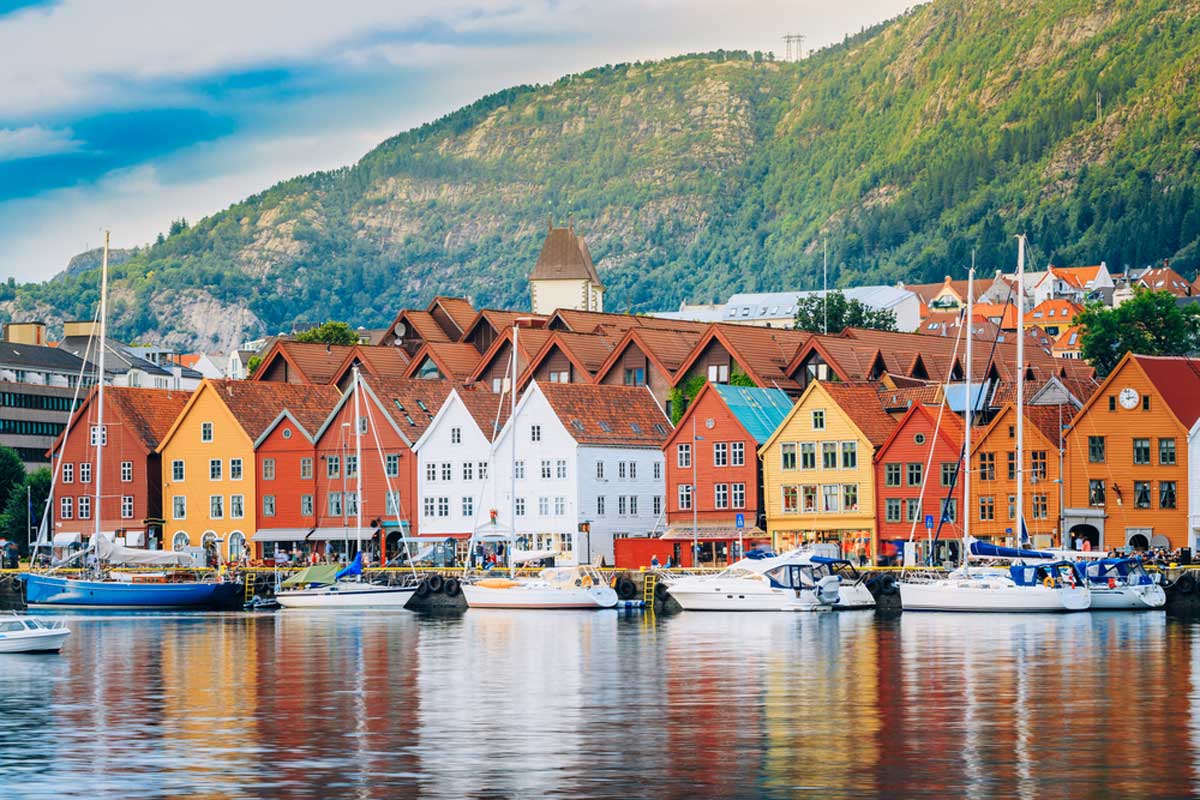 You might have seen those colourful houses perched along Bergen's waterfront. Bryggen, the Old Wharf of Bergen, is one of the oldest ports in Europe and holds UNESCO World Heritage status.
This port has survived fires and other devastating threats but still stands today, so for that reason alone, it's worth visiting. During winter, you can stroll along the wharf area and discover loads of shops, restaurants, and cafés overlooking the waterfront.
Go Whale Watching
Whale watching is one of the best things you can do in Norway during winter. Whether you're taking a cruise from Tromso or elsewhere, it's a real treat.
As you cruise around the maze of fjords, you'll spot humpback whales, orcas, and other arctic wildlife sticking their heads out to say hi.
Tip: Bring a raincoat! Whales like to breach, so there's a good chance you will get wet if your boat is close enough. It will still be worth it though, I promise.
Practical Tips for Visiting Norway in Winter:
Wrap up warm If you're wondering: "how cold does it get in Norway," I can tell you that it gets pretty cold. Norway's winter temperatures vary from one area to the next, but overall it's going to be teetering on freezing. Expect temperatures from the minus regions to 8°C.
One of the main things to consider when visiting Norway in winter is the fact that there's very little sunlight. On average, you might get about 6 hours, which could affect your itinerary because you won't have much time to see and do everything. But this is great because it means you'll get a better chance of seeing the Northern Lights.
While most city attractions are still open in winter, be sure to check ahead of time.
Norway in Winter: Map
Love This? Save and Share on Pinterest