Wondering what to do in Miami? They don't call it the magic city for nothing – this Floridian coastal city is packed with brilliant things to do.
Whether you want to immerse yourself in the many different cultures that have culminated in this region, head to the nearby Everglades National Park, or scope out the incredible street art scene, these are the best things to do in Miami.
Looking for a hotel in Miami? I love The Betsy Hotel. Check Rates and Availability Now
Top 5 Things to do in Miami
Explore Miami Beach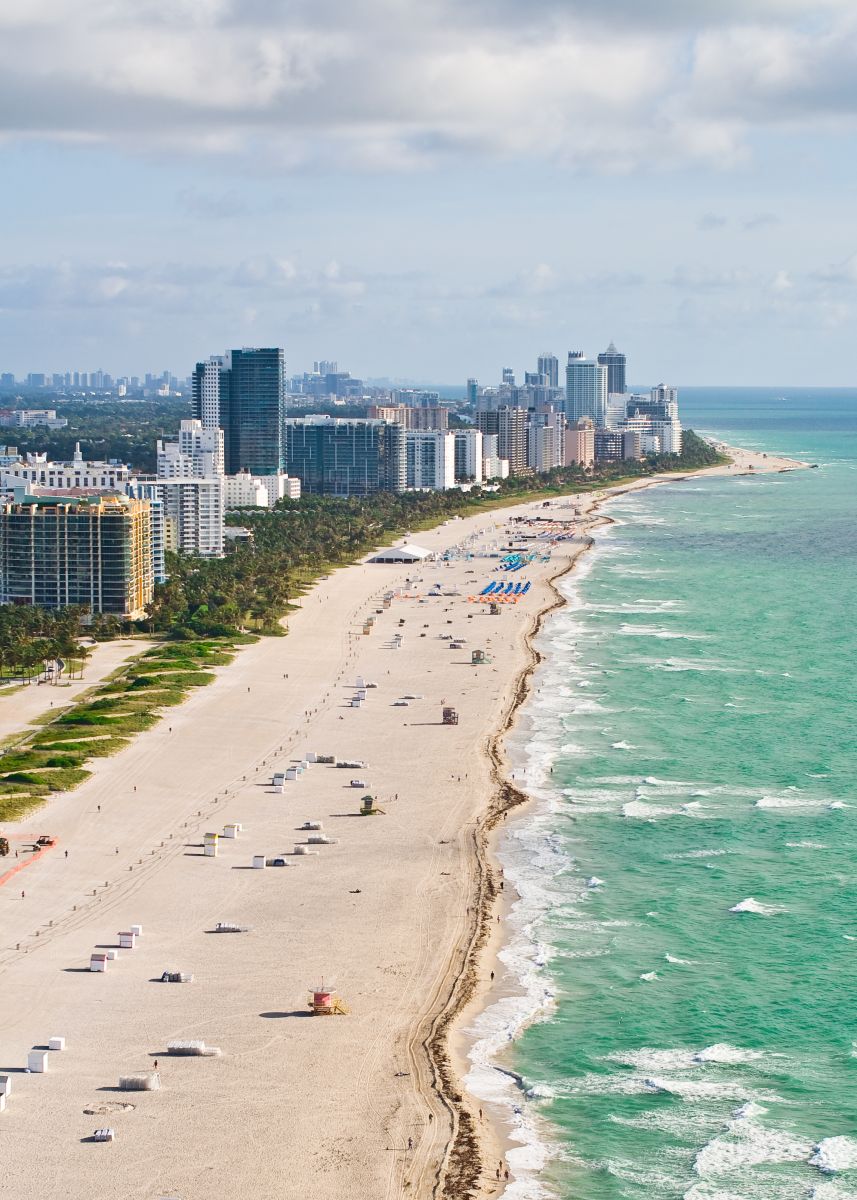 Arguably Miami's most famous sub-city, heading to Miami has become synonymous with chilling out in this part of town. And with so many things to do in Miami Beach, it's no wonder.
Fun things to do in Miami Beach include heading to one of the very country clubs for a round of golf (or, in my case, an impromptu spa day), relaxing on the beach with a good book, and exploring South Beach (more on that later).
Although, my favourite thing to do in Miami Beach involves chowing down on anything and everything at the Time Out Market – which, if you didn't know, is the coolest place in Miami to scoff global fare.
Check Out The Wynwood Walls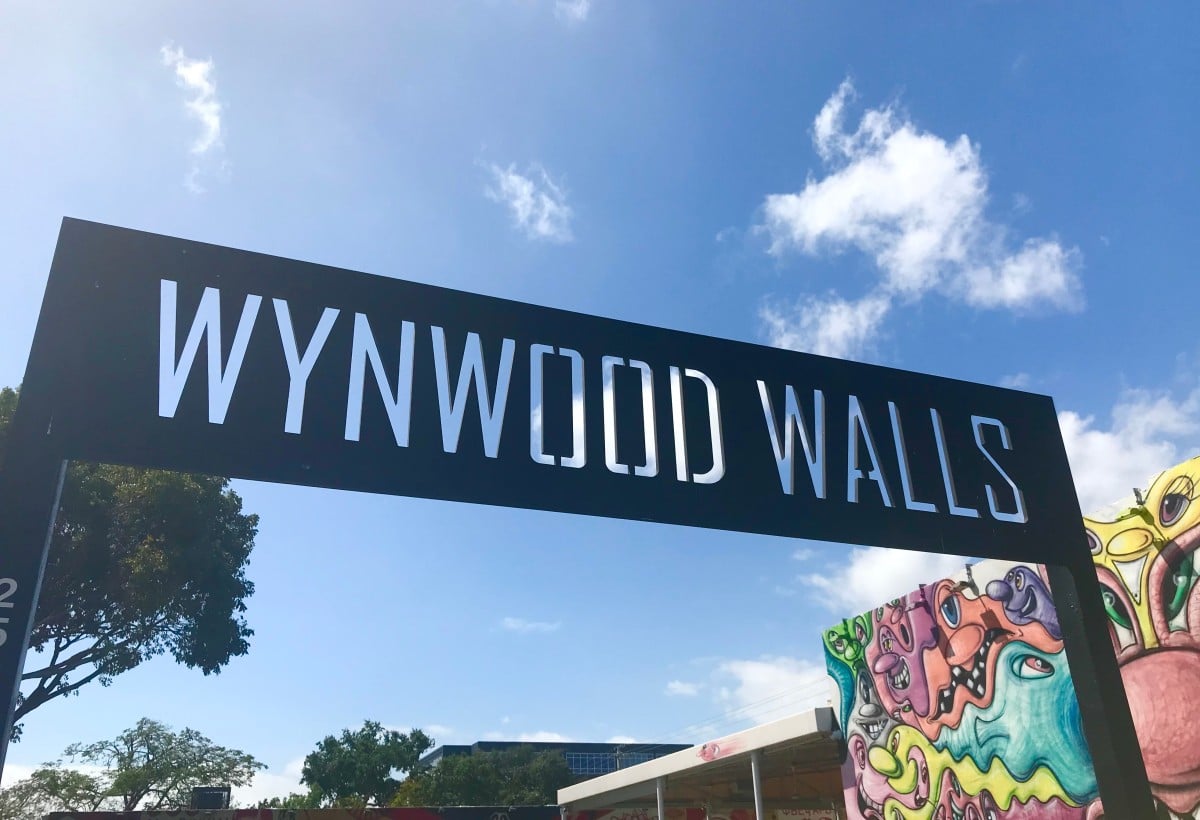 A kaleidoscopic outdoor gallery boasting works from some of the biggest names in street art – visiting Wynwood Walls needs to be at the very top of your Miami bucket list.
This outdoor gallery first launched as a humble graffiti space in 2009 during Art Basel, though it soon snowballed into one of the coolest spots for tourists and locals alike to hang out and snap some cool selfies.
Artists with work on display here throughout the years have included Shepard Fairey, Ryan McGuinness, and HowNosm.
Book Your Guided Tour of Miami's Street Art Here
Head To Biscayne National Park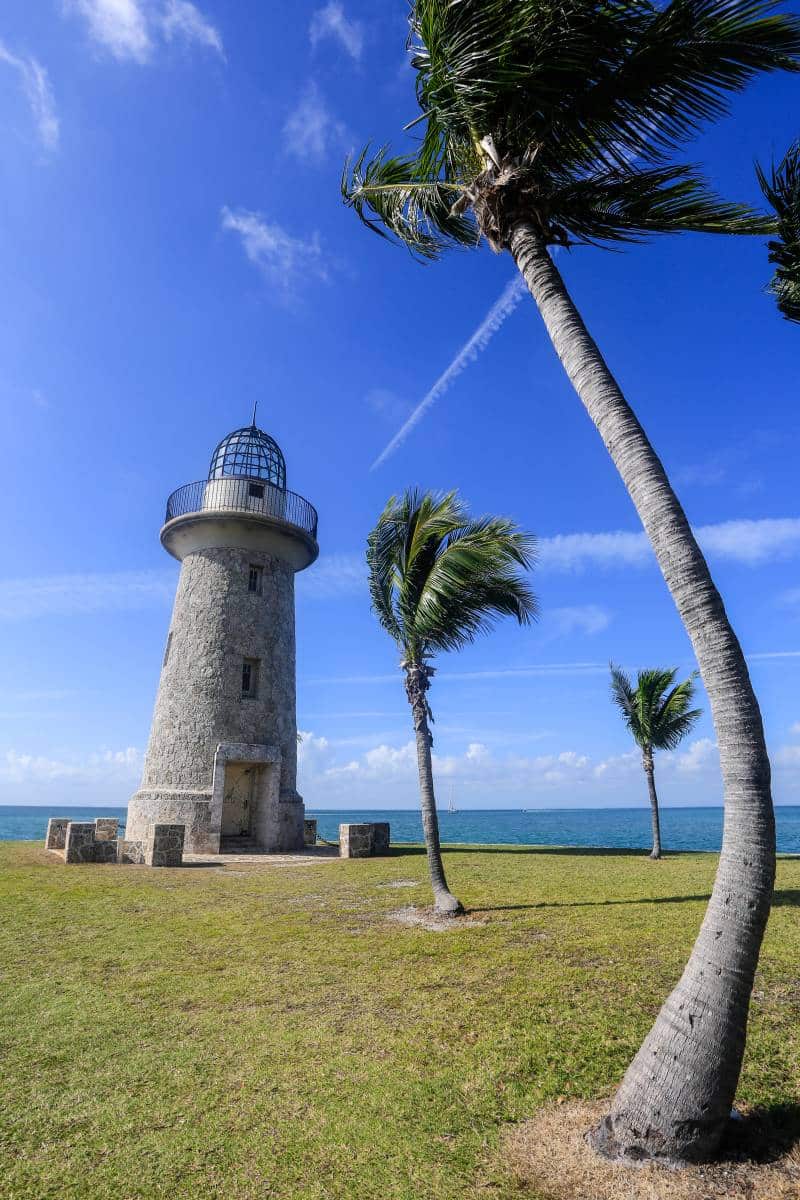 In the northern part of Florida Keys, on the fringes of Miami, lies a haven of coral reefs, tiny islands, and leafy forests – most of which can only be accessed by boat. This is the beautiful Biscayne National Park.
Work those arm muscles on a kayak adventure that treats you to pretty views of the bay, take part in a guided eco-adventure that sees you snorkelling with an abundance of marine life at your fingertips.
You can even board a boat and embark on an adventure spanning the entire length of the stunning National Park.
Discover Little Havana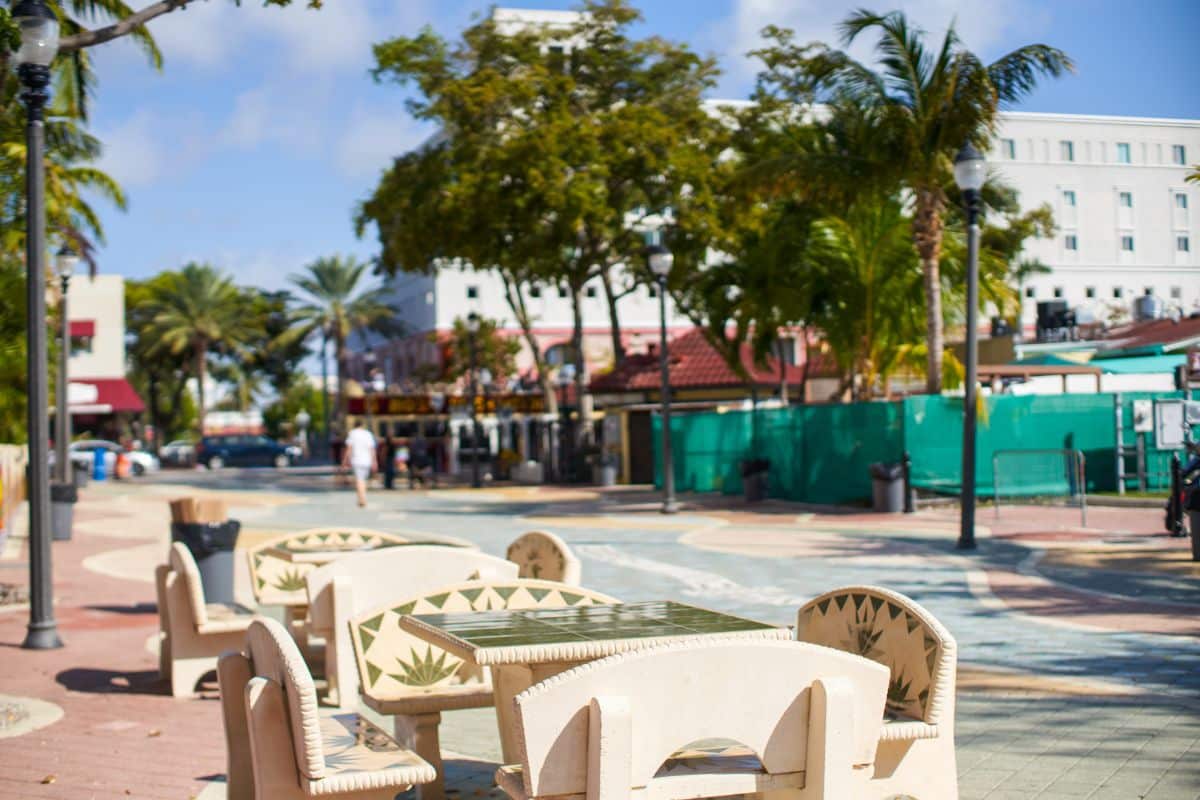 When it comes to cool things to do in Miami, exploring the charming district of Little Havana tops the list.
Miami really is a melting pot of culture, and nowhere is it more evident than here. Take a walking tour of the area with lunch and you'll really get a feel for the Latin side of the city. 
By taking a deep dive into the area's colourful culture, you'll get to become fully immersed in the traditions, sights, and flavours that make up a huge part of Miami's population.
Book Your Tour of Little Havana Here
See Mind-Blowing Art at Superblue Miami
A Miami must see – Superblue Miami is a digital art space that welcomes some of the world's most talented artists in rotating exhibitions. 
Think art is boring? Think again. The work on display here will have your mind well and truly boggled.
With regular exhibitions from the likes of TeamLab and Yayoi Kusama, you'll have to be super fast if you want to be in with a chance of snagging tickets to these highly-sought-after exhibitions.
Brilliant Things to See & Do in Miami During the Day
Head to South Beach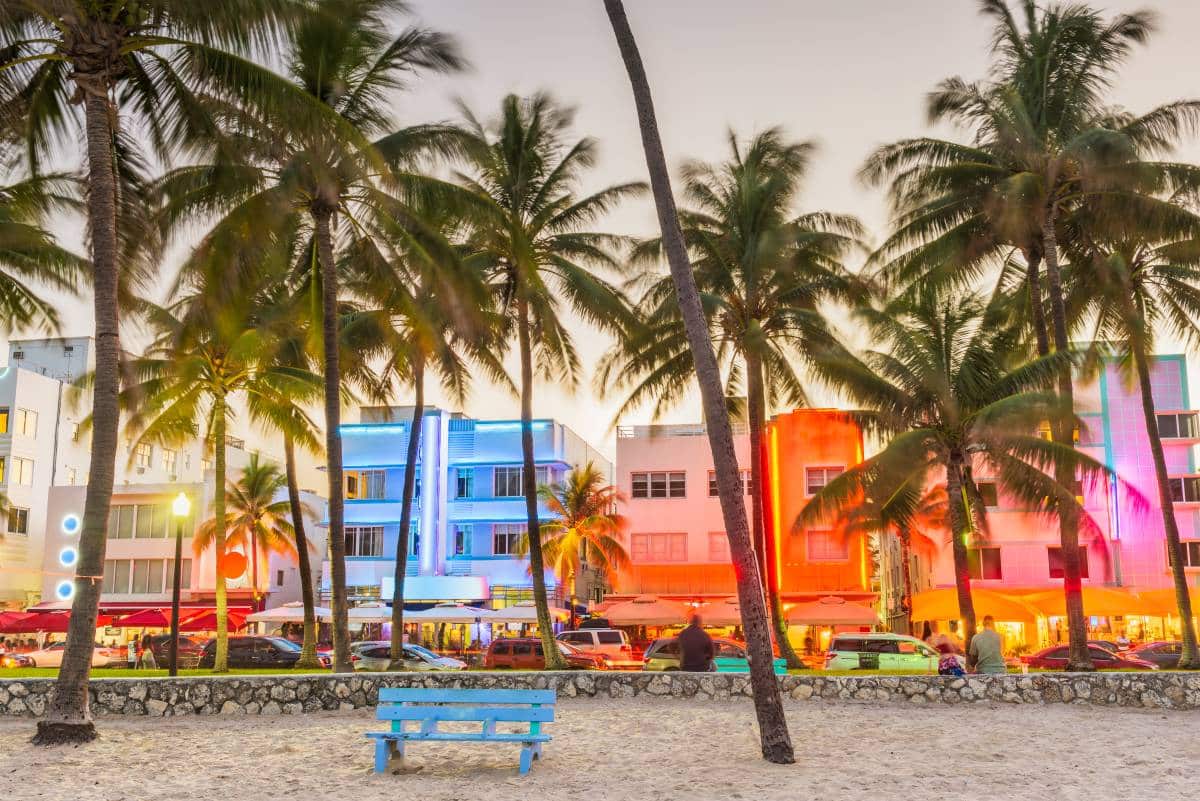 While Miami Beach is famed for its laid back atmosphere, South Beach is its bustling brother.
There are so many things to do in South Beach, take exploring Espanola Way for example – a strip filled with some of Miami's best restaurants, cafes, and bars.
It also completely encapsulates Havana in the 50's – a real juxtaposition to the skyscrapers found in downtown Miami.
South Beach is also the best part of Miami to spot the pastel art deco buildings that the area is so well known for.
Take a Day Trip to Everglades National Park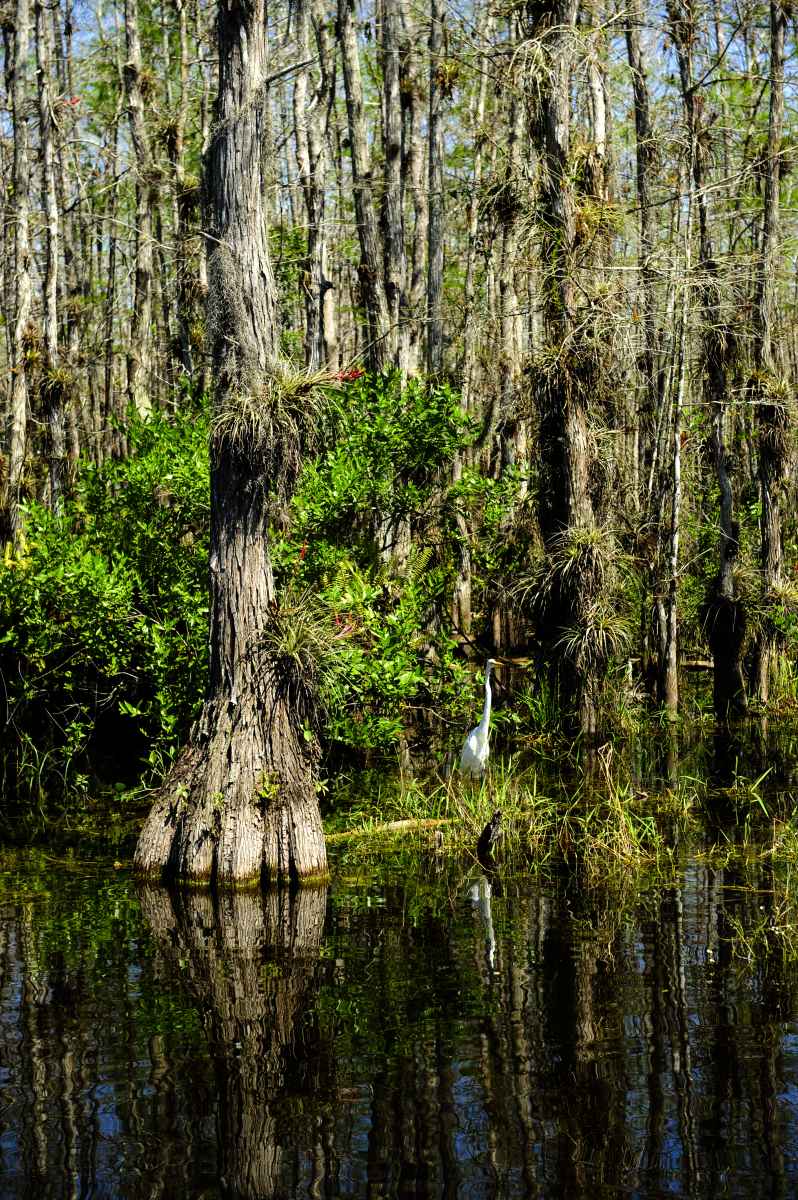 Whilst you're in the area, it's well worth venturing a little further out of Miami and heading to Everglades National Park on the very southern tip of Florida.
I recommend booking a tour as it takes the hassle out of planning your transportation to and from the park – this one takes you directly from Miami and includes an airboat ride and an alligator encounter.
Not only is Everglades National Park picturesque, but it's also an important subtropical space for many endangered species such as manatees, American crocodiles, and the Florida panther.
Book Your Day Trip to Everglades National Park Here
Pop into The Vizcaya Museum and Gardens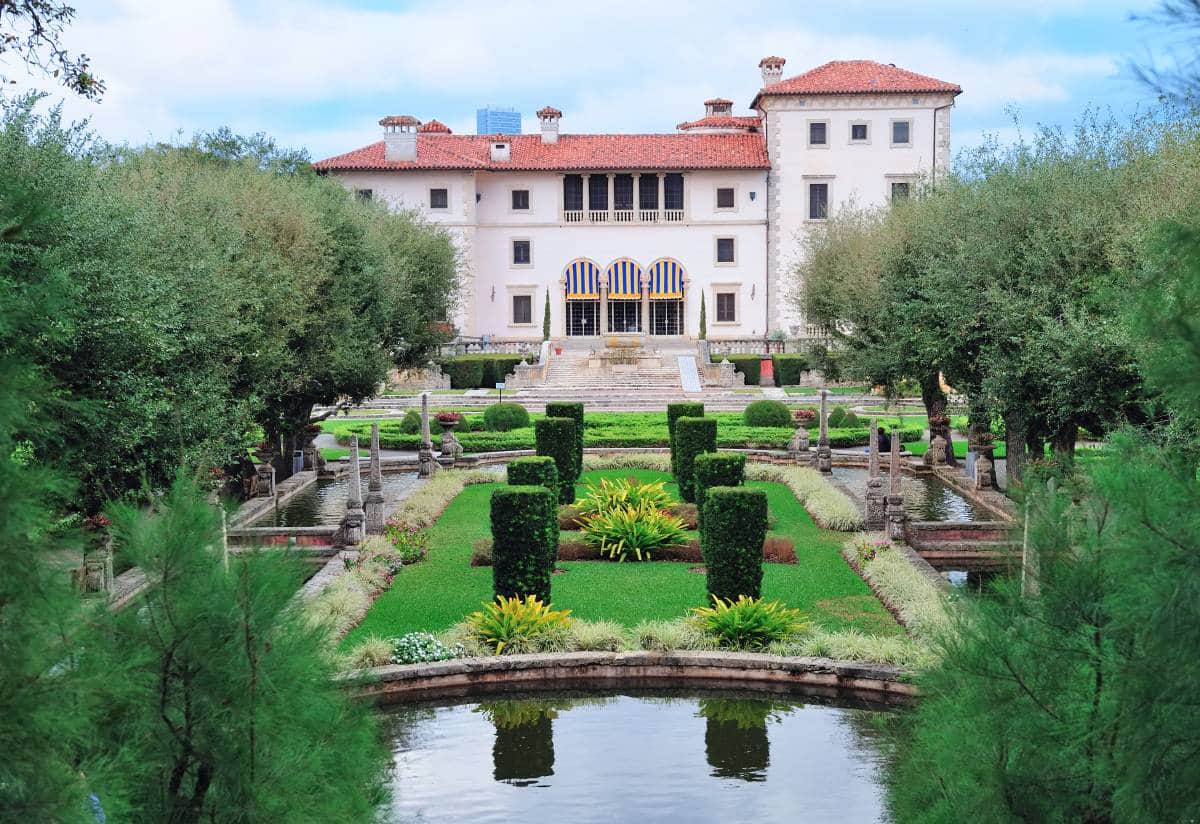 One of the more unique things to do in Miami is to take a trip to Vizcaya Museum and Gardens – a fascinating glimpse into this area's glamorous past.
Vizcaya is a breathtaking estate dating back to the Gilded Age. It's located on the edge of Biscayne Bay, and is surrounded by vast gardens, a mangrove shoreline, and even a rockland hammock.
Spend an hour or two here exploring the waterfront mansion, which contains 32 rooms and even an indoor swimming pool.
Do Some Shopping (and Eating) at Bayside Marketplace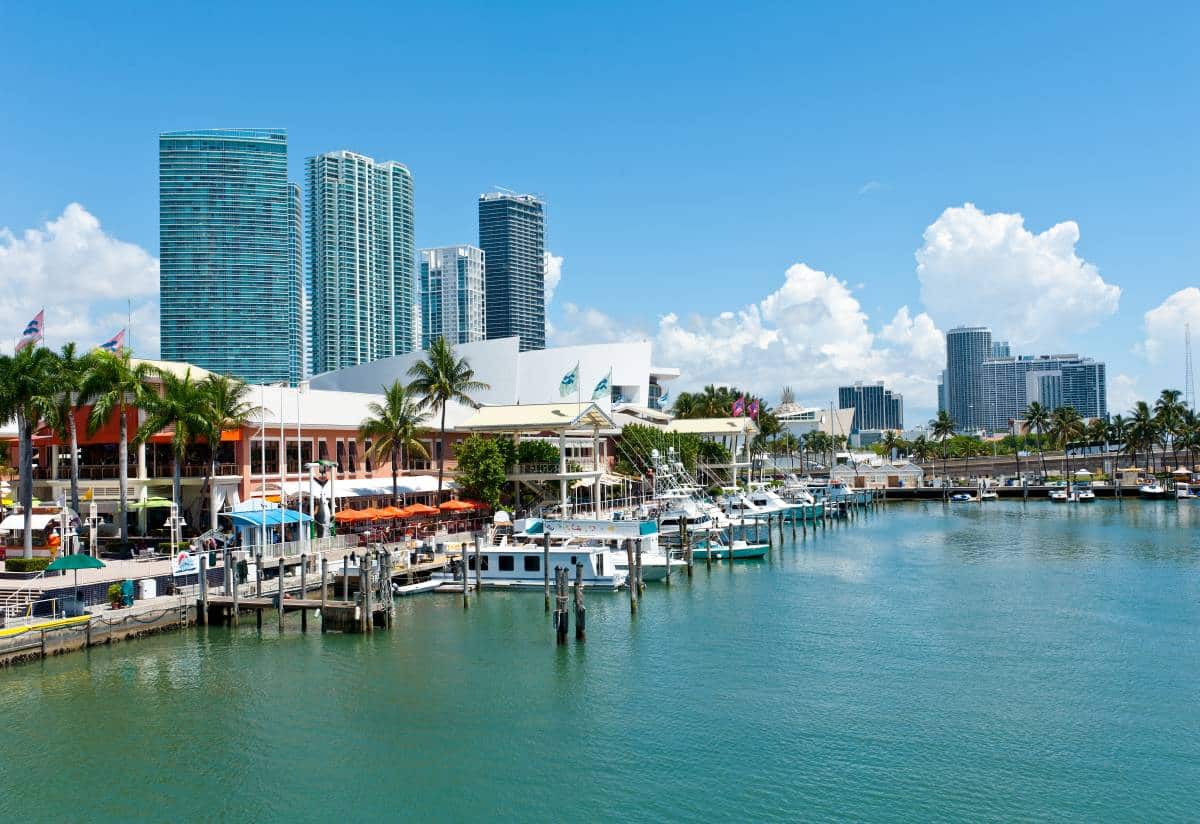 Looking for things to do in downtown Miami? You'll want to head straight to Bayside Marketplace – a bustling hub for shopping and dining. 
Whether you want to pick up some goodies from Bath & Body Works, embark on a Dino Safari (yes, really), or chow down at the likes of Hard Rock Cafe, Bubba Gump, or Mason's Famous Lobster Rolls, there are plenty of things for you to, quite literally, sink your teeth into at Bayside Marketplace.
Scope Out The Miami Design District
Looking for free things to do in Miami? Head to the Miami Design District and I guarantee you won't regret it. 
As a self-indulgent lover of all things design, it's my favourite part of Miami to explore – the creative neighbourhood is home to a whole host of art, shops, and places to dine.
Sure, you can head into one of the designer flagship stores and splurge some serious cash, but you'll have just as much fun wandering around and gawking at the cool sculptures and impressive modern buildings.
Anywhere that satisfies your eyes, brain, and stomach at the same time is a winner, in my book.
Visit Zoo Miami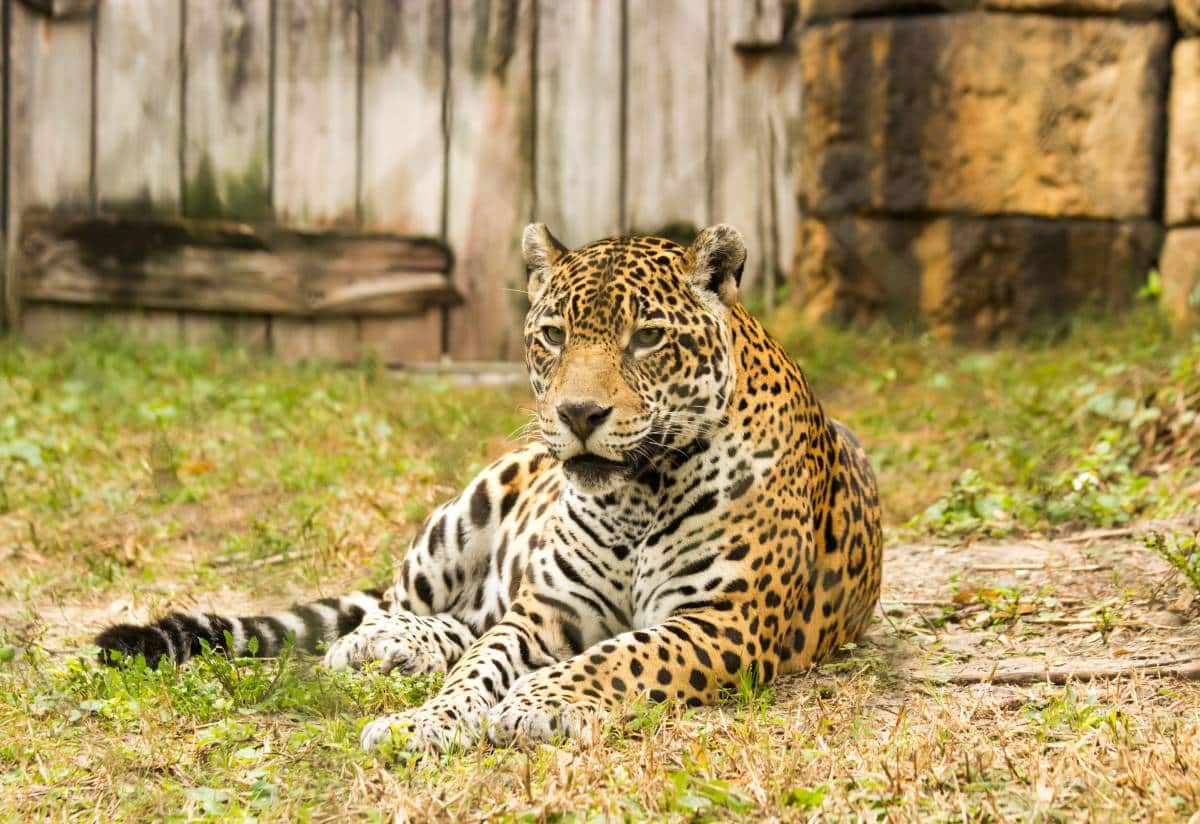 One of the top things to do in Miami, especially if you've got little ones, is visit Zoo Miami, a sprawling subtropical zoo that claims the title of being the largest and oldest in Florida.
Home to so many animals ranging from the adorable but cheeky Meerkats and Mongoose Lemurs to Giraffes and Elephants – you'll be glad to know that the animals are grouped by continent, just to make things that little bit easier.
There's even a fun water ride where you can explore the zoo by boat – or hop on the classic 'ol safari tram and head on a guided tour of the zoo.
Picnic at Deering Estate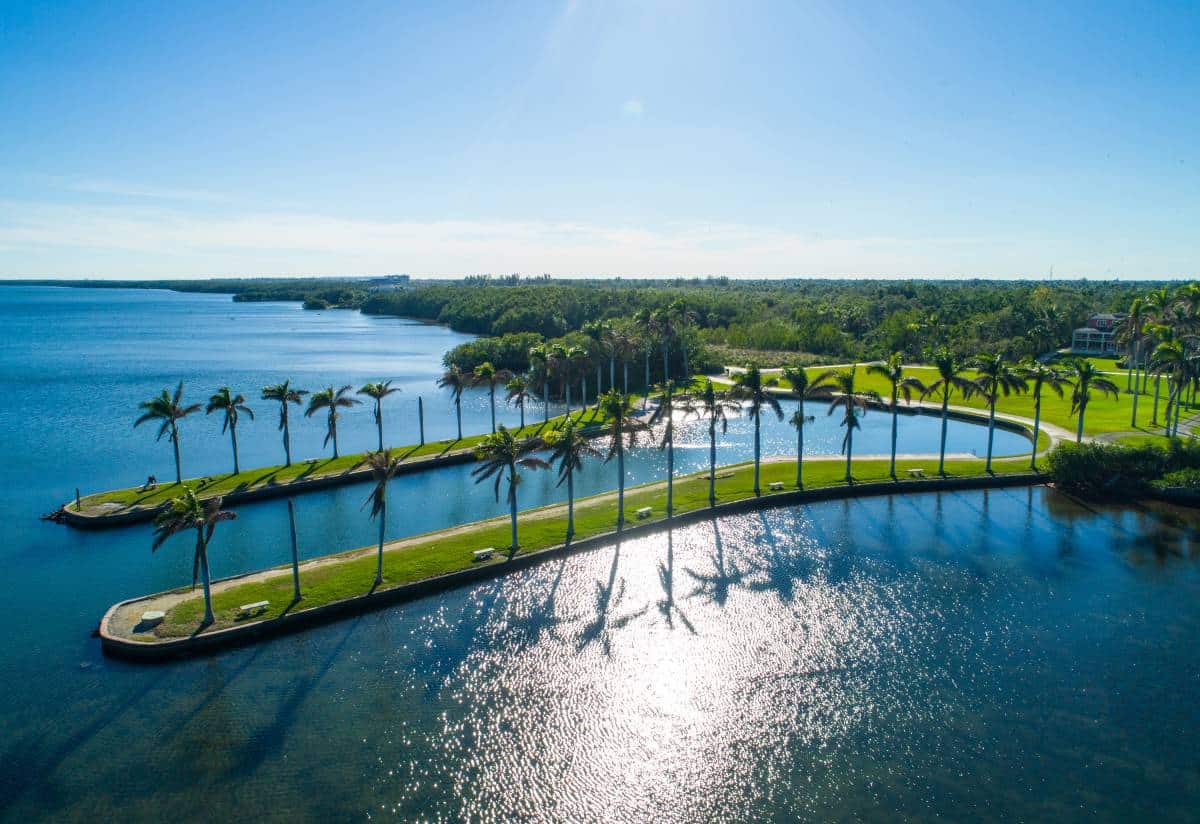 One of the top (yet underrated) things to do in Miami for couples is to pack yourself a picnic and head to the uber-romantic Deering Estate.
Now one of Miami's top historical sites, this pastel pink estate was the home of Charles Deering until he died in 1927 (while his brother James previously owned the Vizcaya Estate). It's a well-preserved example of Miami's famed art-deco architecture.
This is another waterfront estate that's well worth exploring during a trip to Miami.
Shop at Dolphin Mall 
No trip to Miami is complete without an afternoon of making unnecessary purchases at the famous Dolphin Mall. 
It's the biggest shopping mall in Miami and is filled with an exciting fusion of big name brands, independent boutiques, and tasty eateries to replenish your strength after a big shopping session.
Take a Day Trip to Key West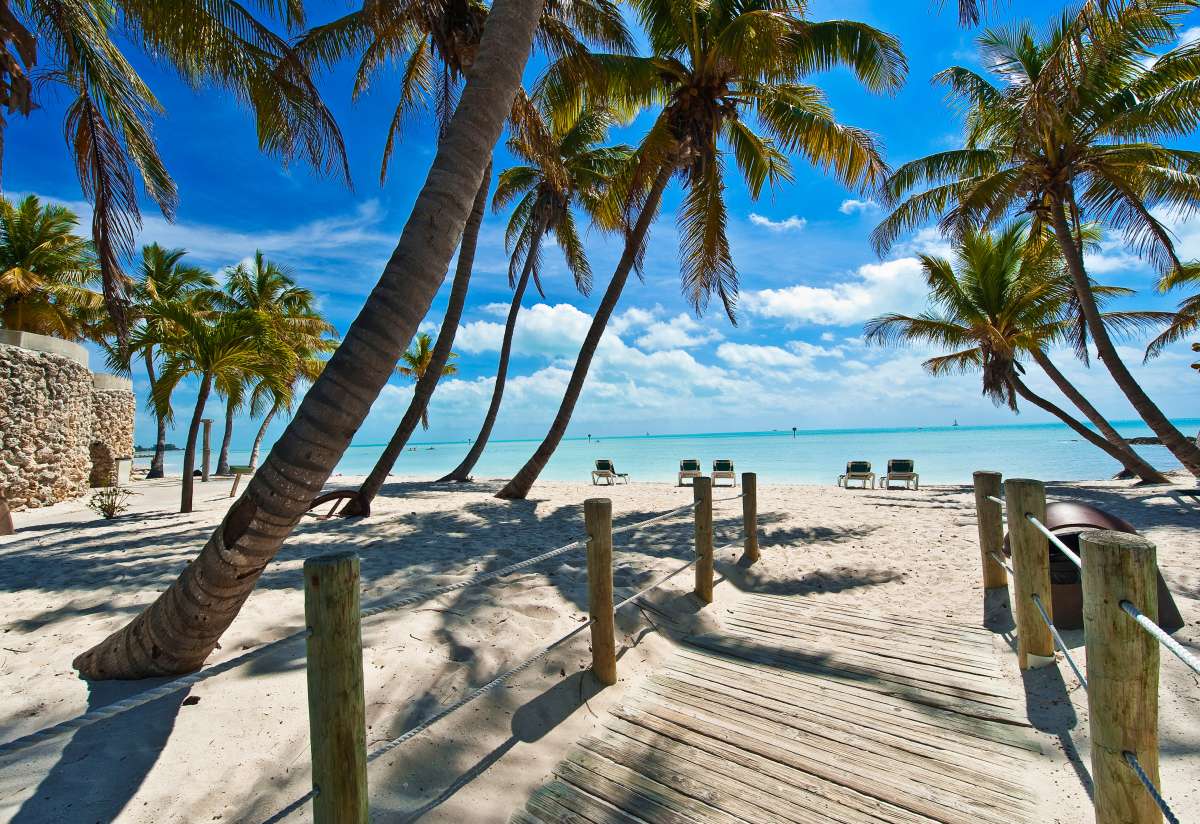 Another gorgeous day trip from Miami is that to Key West – an Island city that more closely resembles its Cuban neighbour than it does Florida.
Whether you want to simply chill out on a beach, stuff your face with Conch Fritters and Key Lime Pie (highly recommended), or head to the abundant coral reef to snorkel – or, all three – there's something for everyone on this tiny paradise island.
Book Your Key West Day Trip Here
Get Cultured At Perez Art Museum
One of the best things to do in Miami is spend an afternoon admiring modern and contemporary art at the Perez Art Museum. 
Alongside a permanent collection of work and a sculpture garden, the Perez Art Museum also boasts a selection of rotating exhibitions, of which recent examples have been Jedd Novatt's Monotypes and More, alongside my favourite: Pretentious Crap by Zhivago Duncan.
This museum is also home to the Caribbean Cultural Institute, so expect lots of artwork from Caribbean artists who are proudly showcasing their heritage.
Soak Up the Rays at Virginia Key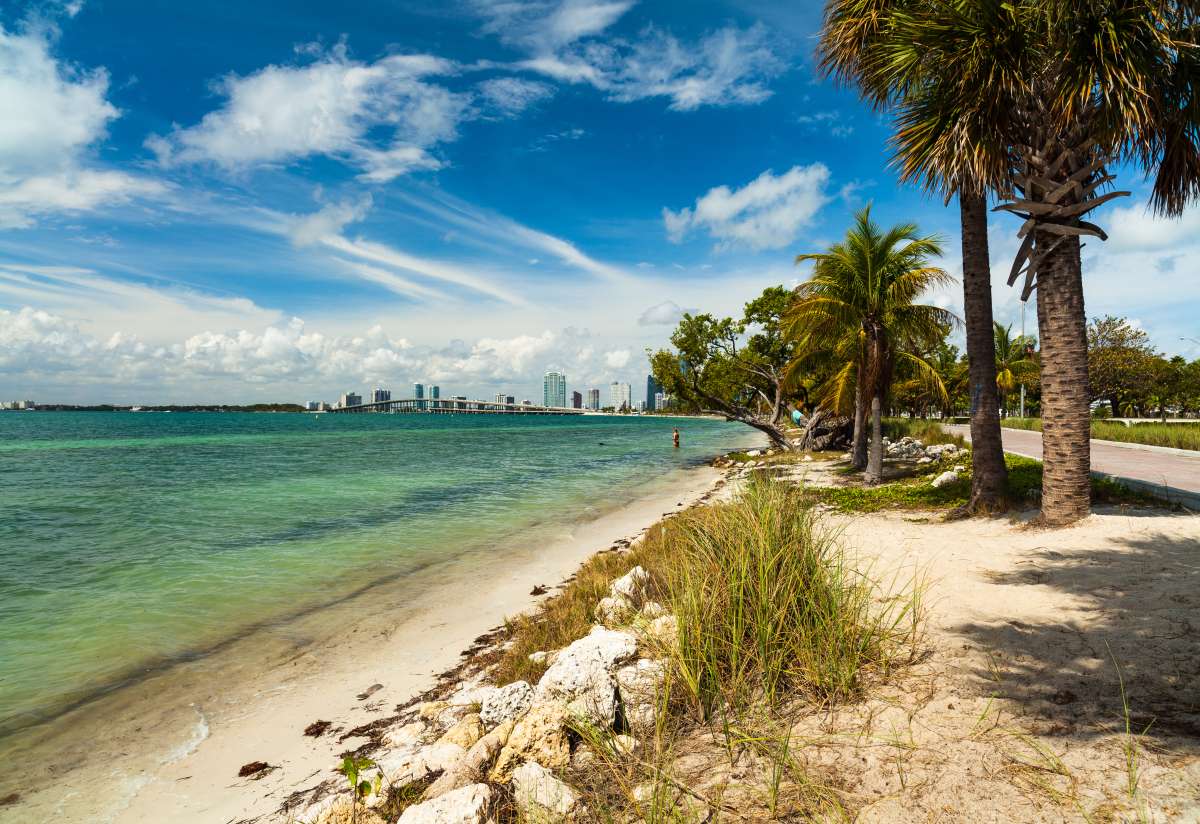 This tiny island is home to one of the most beautiful beaches in Miami – and, dare I say it, in Florida.
Accessed only via Rickenbacker Causeway, if you're looking for pure relaxation and undisturbed beauty, this is where you'll find it. Will you take a hike in the grassy parklands or head straight to the beach and soak up the sun?
Miami Seaquarium is also on this island, which is another spot that I recommend you make a pitstop at – especially if you've got kids.
Marvel at Millionaires Row
Oh, to live the life of Miami's rich and famous.
Well, whilst this tour won't promise you riches, what it does promise is the inside scoop on the residents of Millionaire's Row – which, by the way, include Shaquille O'Neal, Gloria Estefan, P.Diddy, and Thalia, to name a few.
You'll depart from Bayside Marketplace (perhaps after an indulgent breakfast) and take to the waters to see Miami from a different perspective, and learn about its fascinating history.
Book Your Boat Tour of Millionaire's Row Here
Hop on the Miami Observation Wheel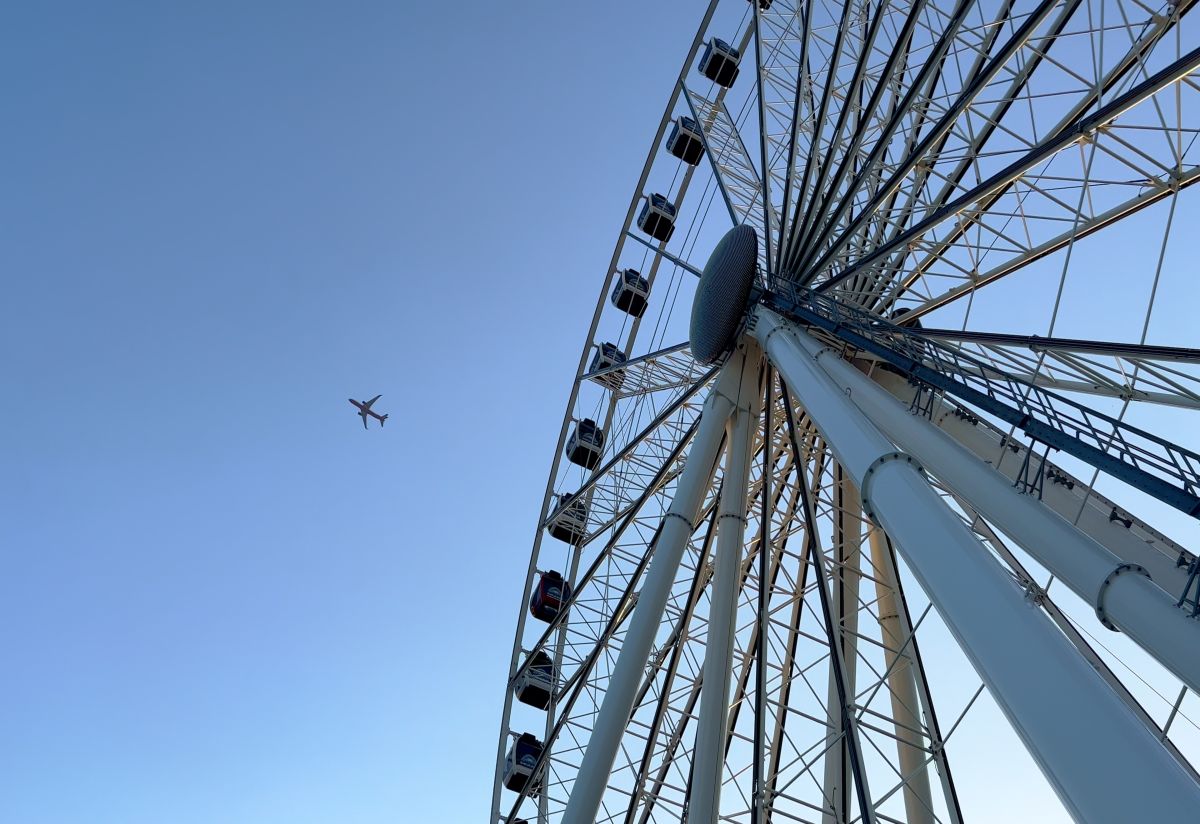 It's a guilty pleasure – wherever there's a big wheel, it's a rite of passage to go on it. And the one in Miami is no different. 
Located near Bayside Marketplace (and 200m above, to be exact), the wheel boasts panoramic views of Biscayne Bay and downtown Miami's impressive skyline.
Time it for sunset and it's worth every penny of the $17 it costs to ride.
Tidal Cove Waterpark
Whether you've got kids or you're just a huge child yourself (totally guilty), spending a day at Tidal Cove Waterpark is one of the best activities to do in Miami.
Are you brave enough to ride the intense Aqua Drop? How about the Boomerango?
Both thrill-seekers and those who prefer to splash about in the shallow end are covered here – with rides ranging from kamikaze-esque drops to the relaxing lazy river. 
Spending a day in one of the fun places in Miami is just what you'll need after all the craziness that comes with exploring the city.
Cool Things to See & Do in Miami at Night
Take an Evening Cruise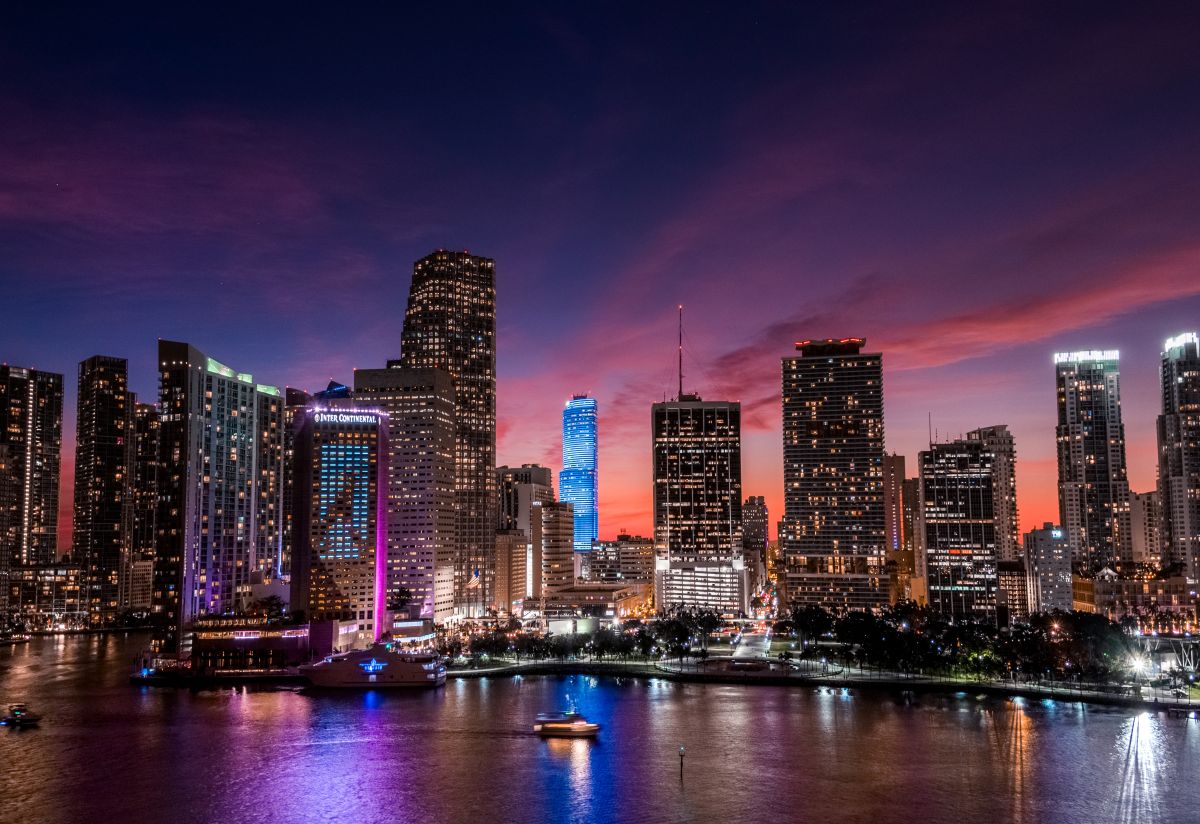 There are so many things to do in Miami at night, when the sun goes down and the city comes alive with neon lights and a vibrant mash of cultures.
One of my favourite things to do, however, is take an evening cruise on Biscayne Bay. You'll be able to see spots like Millionaire's Row and South Beach in a new, glittering light, with the bay completely illuminated by the huge skyscrapers that overlook it. 
Book Your Biscayne Bay Cruise Now
Chow Down on Stone Crabs at Joe's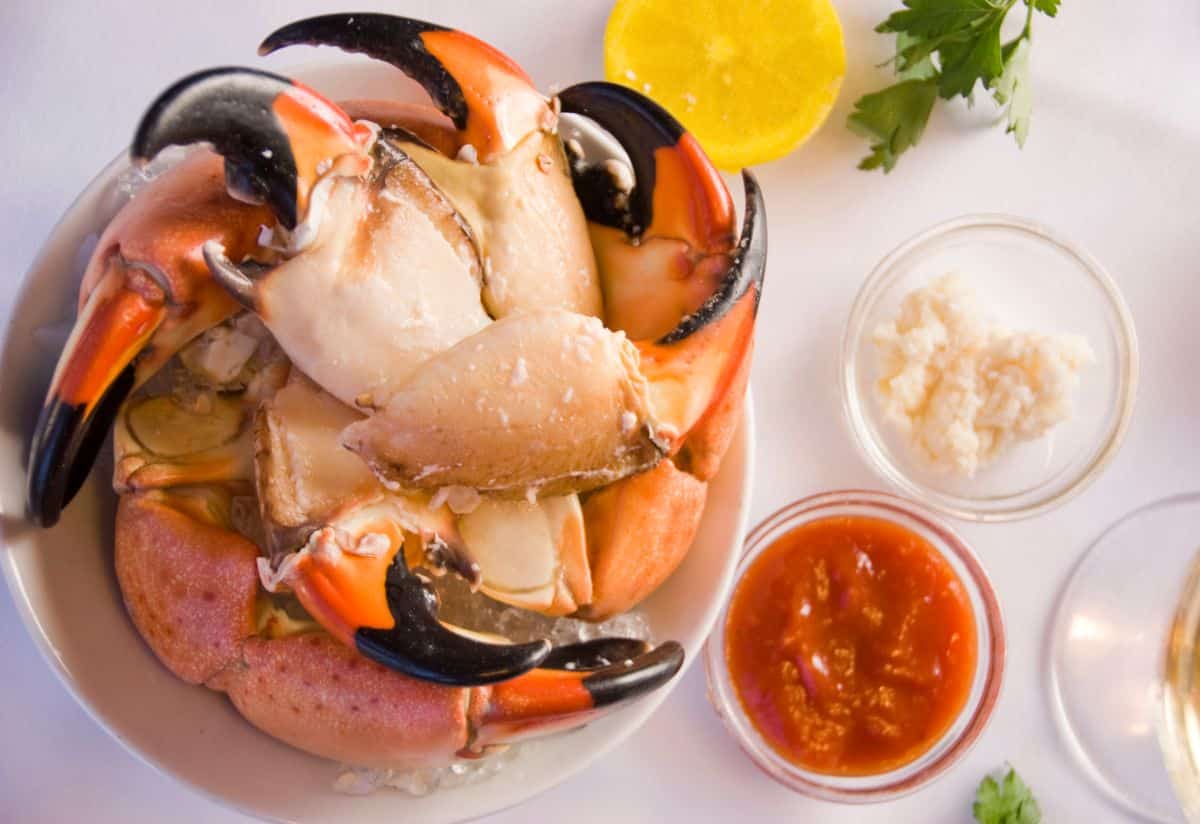 A Miami delicacy, stone crabs are loved for their large claws which pack a hunk of tender meat inside. If you only try one local dish while you're in Miami, make it this.
When it comes to restaurants, Joe's Stone Crabs on South Beach can't be beaten. Open between October and May, you'll want to head here to grab yourself a crab (dipped in Joe's famous mustard sauce, of course) and a slice of Key Lime Pie to sweeten the deal.
Party at LIV Miami Beach
As a city that really shines when the sun goes down, it's no surprise that there are plenty of things to do in Miami for adults. One example being partying it up at the hottest clubs.
Located in Miami Beach, LIV Miami is the most famous club in the entire city, known for its celebrity guests and poppin' DJs – recent performers have included French Montana and Jaden Smith.
But don't think you can just turn up and slide on in. Oh no no. You'll need to book a ticket well in advance. Dress to impress and get ready to party the night away – Miami-style.
Things to do in Miami: Practical Tips for Your Trip
How Long to Visit in Miami?
Miami is a melting pot of culture and, as a result, there are so many fun things to do. I recommend spending between 3-5 days in Miami if you're visiting for the first time – this will allow you to see all the top attractions. 

However, if you're looking to take day trips to Key West and Everglades National Park (which you totally should, by the way), you might want to tack a couple of extra days onto your trip.
Best Time to Visit Miami?
The best time to visit Miami is between March and May, when the weather is warm but not unbearably hot.
Where Should I Stay in Miami?
Albion Hotel
A vision of art deco glamour, the Albion Hotel is an elegant mid-priced hotel located in Miami Beach. Rooms are simple, spacious, and sophisticated.
Check Rates and Availability for Albion Hotel on Booking.com
The Betsy Hotel
Located on Miami Beach's waterfront, with a dramatic pool overlooking the ocean and offering 360 views, The Betsy Hotel is a fabulous five-star hotel in Miami. 
Check Rates and Availability for The Betsy Hotel on Booking.com
Recommended Tours in Miami
Things to do in Miami, Florida: Map
Read More USA Tips & Guides