Want to discover the best hikes in Estes Park? Lace up your hiking boots and hit the trails with this guide.
Estes Park, unquestionably has some of the best views in North America, never mind the great state of Colorado – so where better to get in some serious time on the trails?
Let's face it, anywhere that's best known as the gateway to the Rocky Mountain National Park is going to have more than its fair share of stunning hiking spots.
Beloved by hikers worldwide, Estes Park has several hiking trails offering unparalleled vistas, breathtaking scenery, and beautiful, rare wildlife – and hikes that are accessible to all skill levels too.
If you're heading to Estes Park to discover the unrivalled beauty of the Rocky Mountain National Park (and beyond) and want to explore the best walks, look no further than this comprehensive guide to Estes Park's most stunning hikes.
Best Hikes in Estes Park
Dream Lake
Length: 2.2 miles
Time: 1 to 2 hours
Difficulty: Easy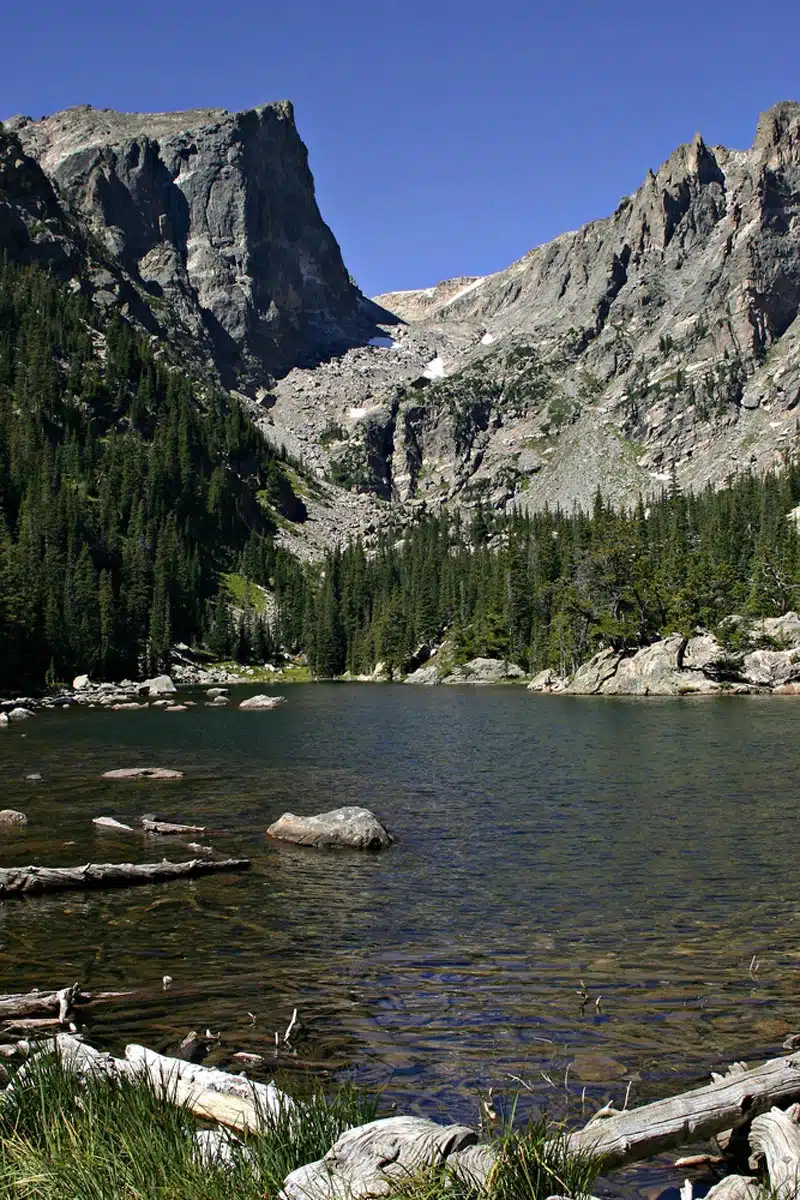 Dream Lake is one of the more leisurely Estes Park trails, but it certainly doesn't scrimp when it comes to the views.
Start at Bear Lake Trailhead and head uphill to Nymph Lake to drink in the gorgeous views from the treeline. Take a break here if you're an inexperienced hiker, as the next ten minutes are a steep uphill slog.
As you ascend, the fantastic Keyboard of the Winds Ridge is to your left before you reach Dream Lake. There are plenty of spots around the crisp, sparkling water to sit and rest while grabbing all the pictures of Hallett Peak in the distance.
Suggested Map: Dream Lake Trail
Lily Mountain Trail
Length: 4 miles
Time: 3 to 4 hours
Difficulty: Medium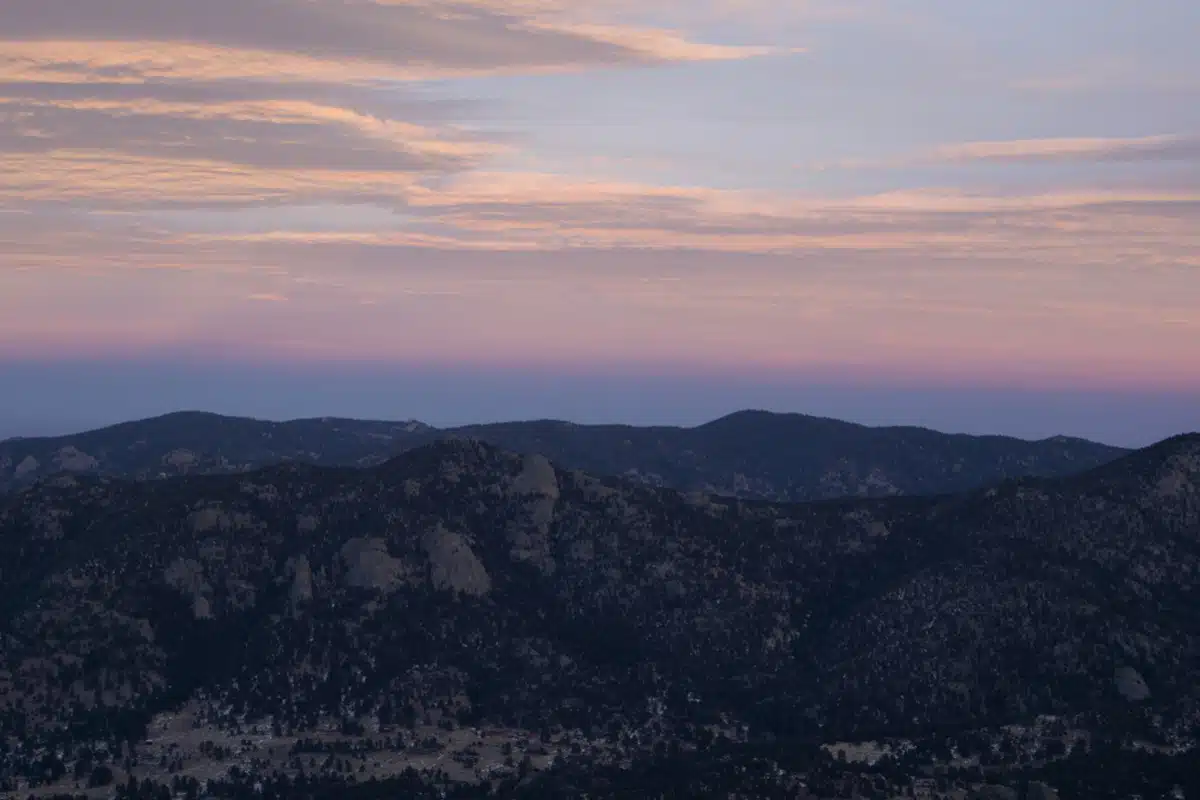 Located just outside the Rocky Mountain National Park, the Lily Mountain Trail is a moderate walk with more than 400 metres of elevation.
This beautiful Estes Park hiking trail is primarily through lanky lodgepole pines with a slight climb at the top that might see you get your hands dirty. Follow the Cairns to find the summit where you can rest and enjoy the magical views across Estes Park, Lily Lake, Twin Sisters Peak, and Longs Peak.
Be aware that parking is limited on the side of Highway 7. There is a car park at the Lily Lake Trailhead about a quarter of a mile away with plenty of space.
Suggested Map: Lily Mountain Trail
Alberta Falls
Length: 1.6 miles
Time: 45 minutes to 1 hour
Difficulty: Easy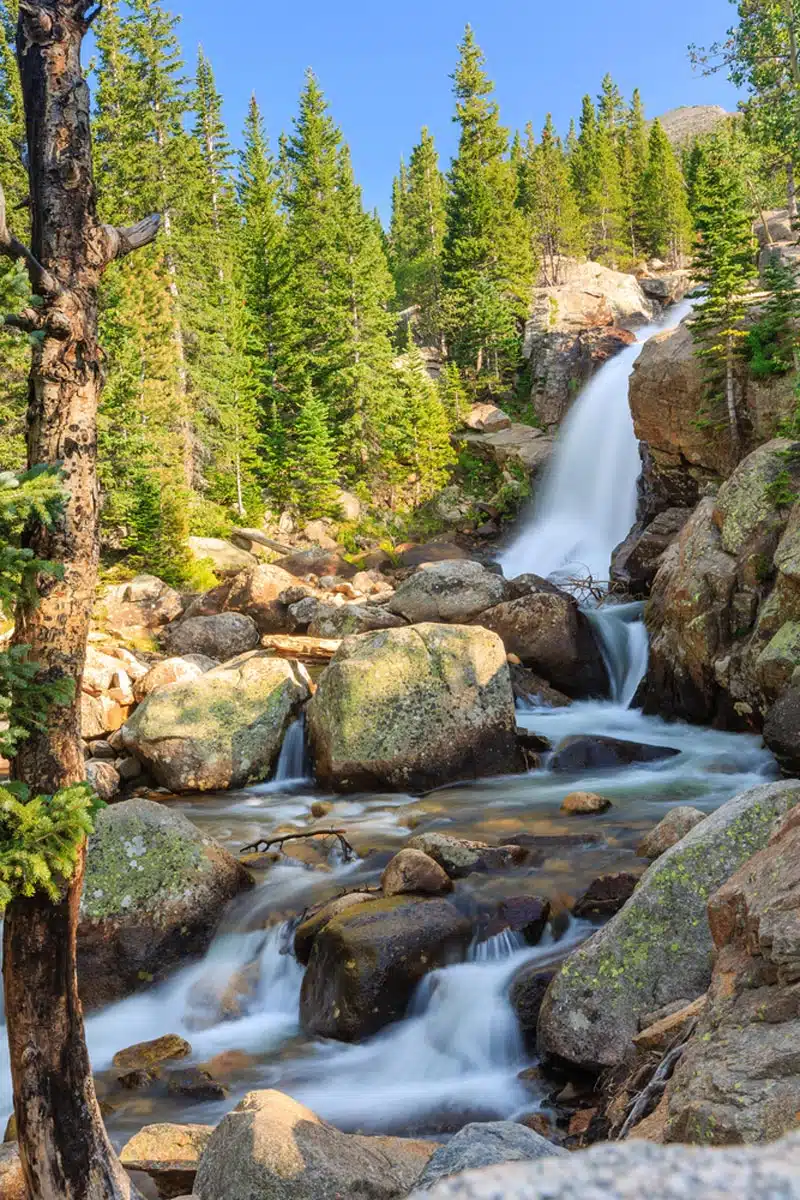 No trip to Colorado is complete without a visit to a waterfall. The Alberta Falls hike is, in my opinion, the best of the lot, especially if you visit prime time between late May and early June when the snow runoff is at its highest.
Park at the Glacier Gorge trailhead and wander towards Glacier Gorge, following the signs to Alberta Falls. Once you reach the falls, sit back and let the sights and sounds of the cascading water wash over you while enjoying one of the best viewpoints in the Rockies.
Suggested Map: Alberta Falls
Top Tip
The runoffs are much lower and less spectacular to watch later in the summer.
Black Lake
Length: 10 miles
Time: 6 hours
Difficulty: Hard
The Black Lake hike takes you past many stunning spots within the Glacier Gorge system. Mills Lake, the aptly named Jewel Lake and Ribbon Falls all make excellent stop points. Alberta Falls arrives in the first mile after you ascend towards a trail junction.
Follow the Glacier Gorge and Loch Vale trail that heads to the right. When you come to a second junction with three options, take the left-hand path into the Gorge.
Once you pass Ribbon Falls after about 4.5 miles, you'll need to negotiate some steep rocks and boulders before coming over the peak to discover incredible views across Black Lake. This is a strenuous walk, but the payoff is unbelievable.
Suggested Map: Black Lake
Ute Trail
Length: 5.6 miles
Time: 2.5 to 3 hours
Difficulty: Medium to hard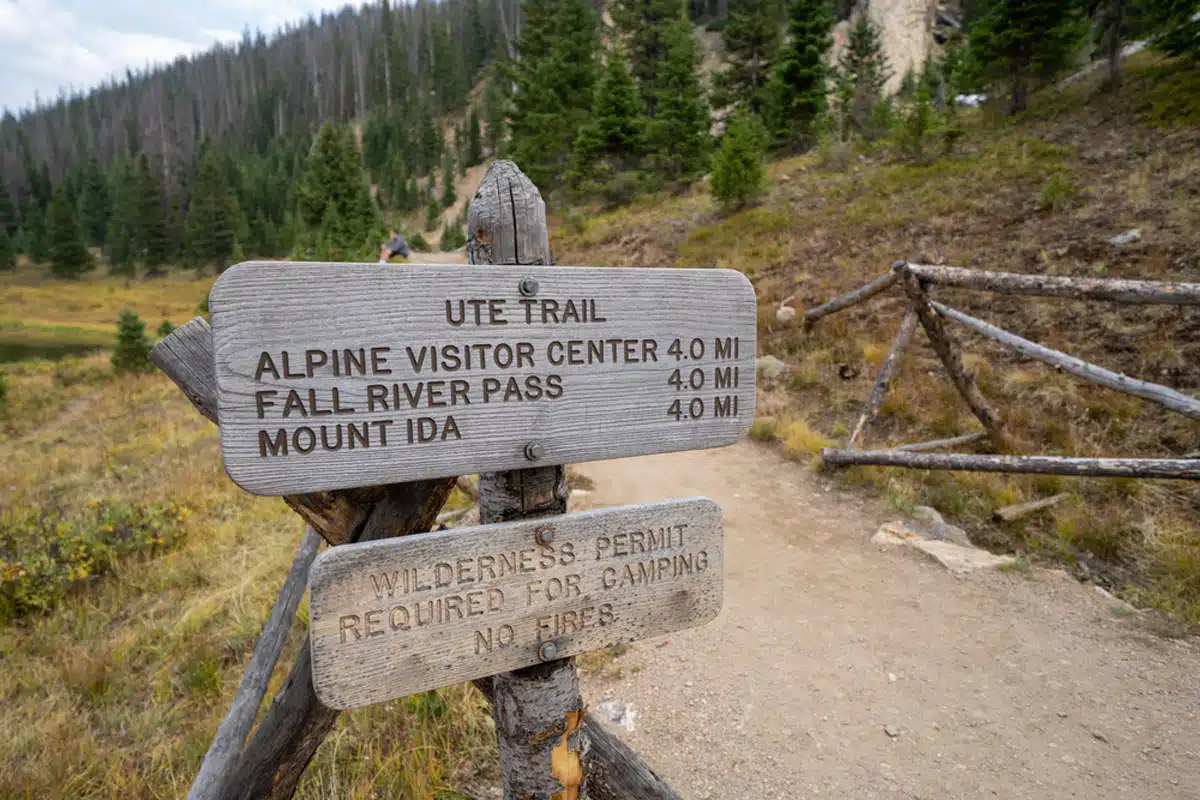 One of the best ways of experiencing the Continental Divide without a back-breaking climb is following the Ute Trail to Tombstone Ridge – a beautiful hike near Estes Park.
Begin on Trail Ridge Road, well worth exploring in the car as it's one of the most scenic roads in Colorado, and walk along the Ute Trail, which takes its name from the Ute tribe that used it as a migratory route for several generations.
Some rocky parts increase the difficulty of this hike, but it is well worth the effort. Once you arrive, you can take as long as you want to enjoy the remarkable views of the Continental Divide and Gore Range.
July is the best time to enjoy this walk, as the wildflowers are fully blooming. However, be warned that afternoon thunderstorms regularly occur in summer with dangerous lightning strikes.
Suggested Map: Ute Trail
Four Lakes and Waterfall Loop
Length: 6.4 miles
Time: 3 to 4 hours
Difficulty: Medium
While this walk might sound like a Richard Curtis film from the 90s, rest assured, this beautiful circular trail is far more attractive (albeit with fewer jokes, depending on the company!)
This hike takes you to four gorgeous subalpine lakes and Alberta Falls. As you wander around this trail, you'll quickly understand why the Rocky Mountain National Park is a jewel in the US National Parks system.
After starting at Bear Lake, marvel at the incredible sights and sounds of Lake Haiyaha, Dream Lake, and Nymph Lake in the second half of this loop.
Suggested Map: Four Lakes and Waterfall Loop
Homestead Meadows & Moose Meadows Loop
Length: 6.6 miles
Time: 4 hours
Difficulty: Medium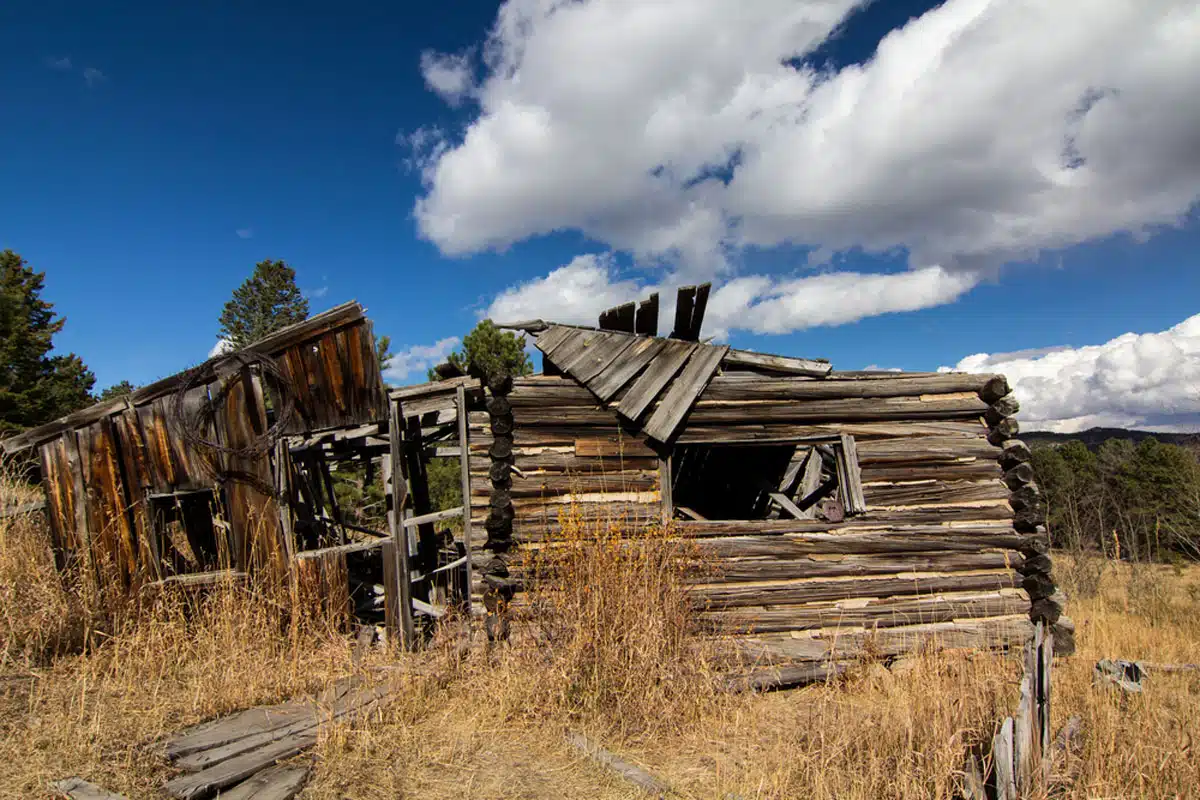 The area around Estes Park has a rich Pioneering history and this circular hike (that's not in RMNP) is brilliant for encountering some of their old homesteads.
Although there is some elevation on this walk that takes in Homestead Meadows and Moose Meadows, this trail is also popular with horse riders, so you'll probably encounter several equine friends as you wander.
The homesteads are ripe for exploration, especially Irvin Homestead and, of course, stunning views are never far away. Check out the Mummy Range for your Insta-feed-boosting opportunities.
Suggested Map: Homestead Meadows & Moose Meadows
Lake of Glass Waterfall
Length: 8.4 miles
Time: 5 to 5.5 hours
Difficulty: Hard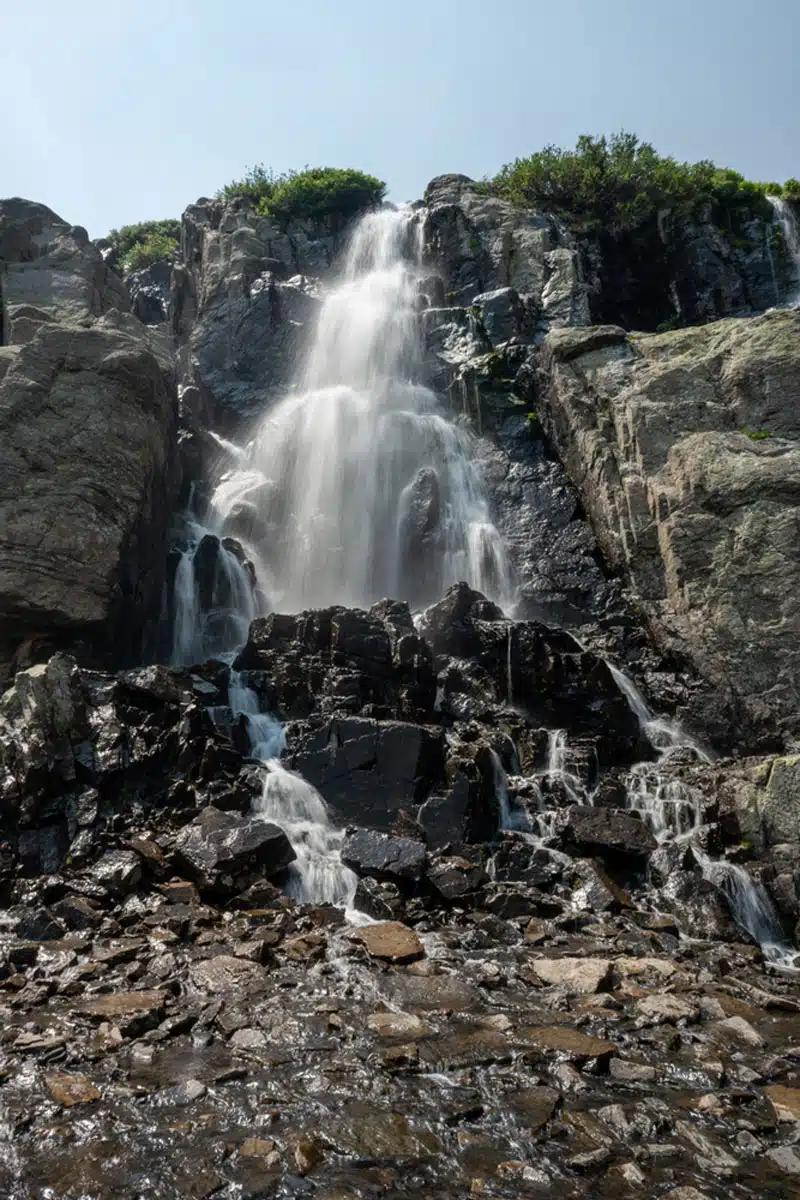 This 8-plus mile round trip to Lake of Glass and back takes in three waterfalls in less than five miles, including your destination, a hidden gem you won't find on the map, no matter how hard you squint.
First up, less than a mile into the walk, is the stunning Alberta Falls. The trail then climbs to a junction where you want to follow the Glacier Gorge / Loch Vale trail to the right. Take the middle path onto the Loch Vale trail at the second trail, heading up to the Loch.
The second waterfall cascading into your vision will be Timberline Falls, tumbling over jagged rocky crags. Continue up to the Lake of Glass Falls along the steep scramble on the right side of Timberline Falls. Be patient here, as the narrow trail often only allows one to pass at a time.
You'll be handsomely rewarded for your perseverance with the views that await you at the top. If you're not physically broken by this point, walk another half mile to the spectacular views across Sky Pond.
Suggested Map: Lake of Glass Waterfall / Sky Pond
Lake Estes Loop
Length: 3.8 miles
Time: 2 hours
Difficulty: Easy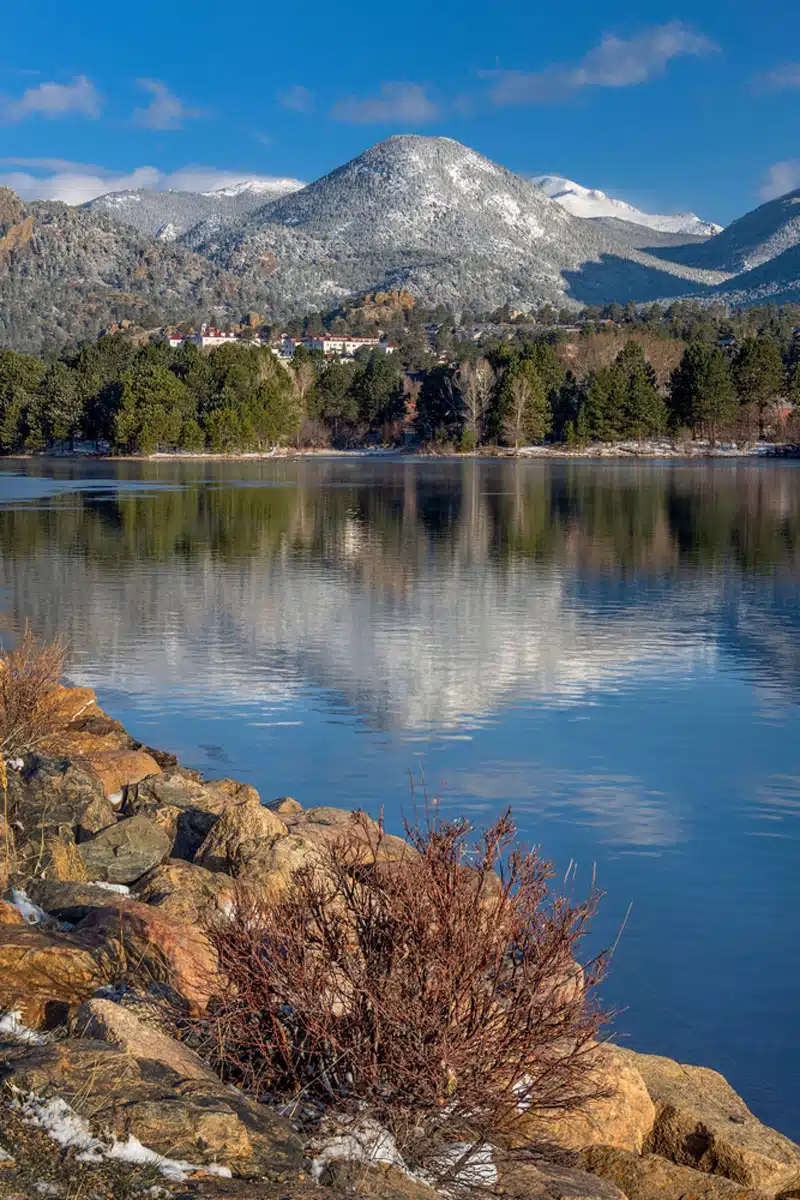 If you're staying in downtown Estes Park and don't fancy a drive to begin your walk, then this family-friendly, dog-friendly (so long as they're kept on a leash) trail around Lake Estes is ideal. It's an easy hike in Estes Park that doesn't scrimp on views.
I suggest starting at Lakes Estes Marina and taking your pick of wandering around the lake in a clockwise or anti-clockwise direction. As you circumvent the lake, you'll marvel at the continually evolving landscape and backdrops. Meanwhile, keep your eyes peeled and cameras ready for herds of elk scattered along this trail.
This walk has minimal inclines, making it perfect for hiking enthusiasts of all ages.
Suggested Map: Lake Estes Loop
Twin Sisters Hike
Length: 7.4 miles
Time: 4 to 5 hours
Difficulty: Medium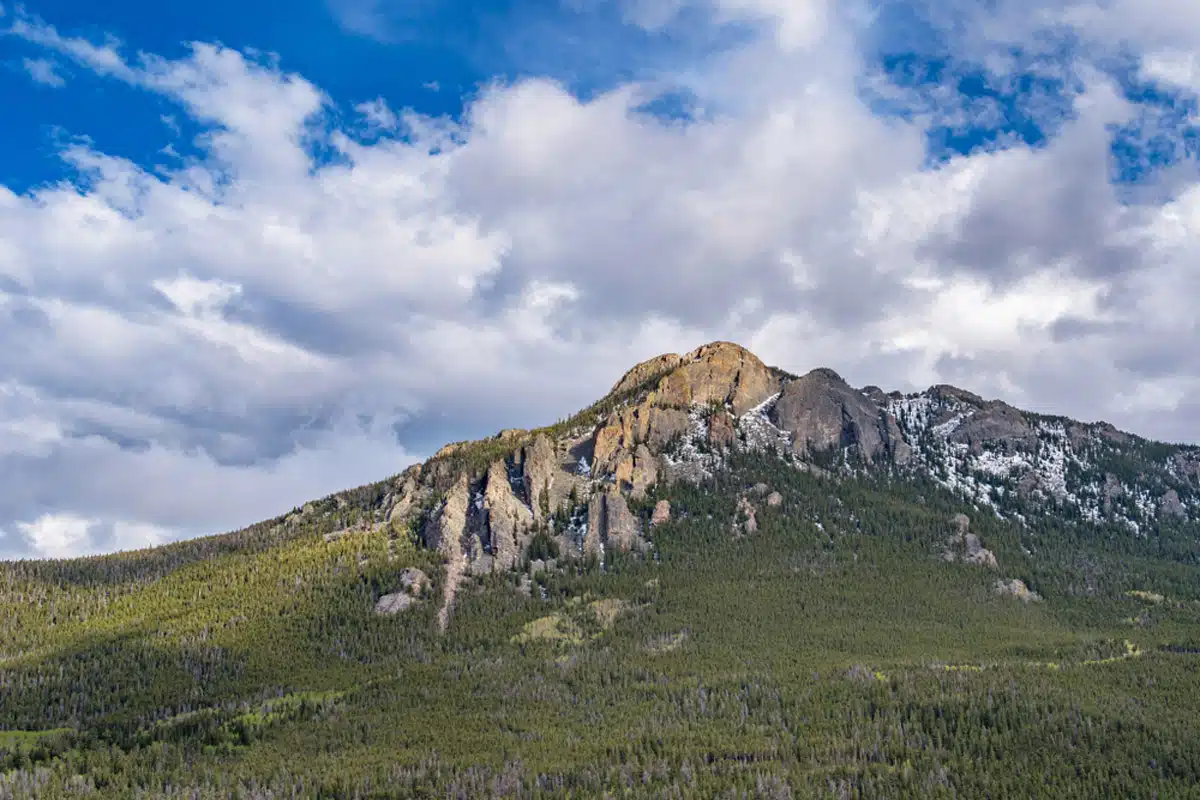 If you want to drink in breathtaking views as you walk, I must be honest: this walk isn't for you. However, if you enjoy hiking through beautiful forests and wait for the payoff of some of the most incredible views you'll see, then Twin Sisters is ideal.
This hike is also great for helping you gear up for one of the monster hikes in the Estes Park area and for those looking for something less crowded than some other more populated trails. Walk through a luscious pine forest towards the top of Twin Sisters. Once you arrive at the peak, the panoramic views across Longs Peak and Estes Park are well worth the wait.
This trail is also a popular running route for local joggers, so be prepared to make way for those a little quicker than you.
Suggested Map: Twin Sisters
Longs Peak
Length: 15 miles
Time: 10 to 15 hours
Difficulty: Devilish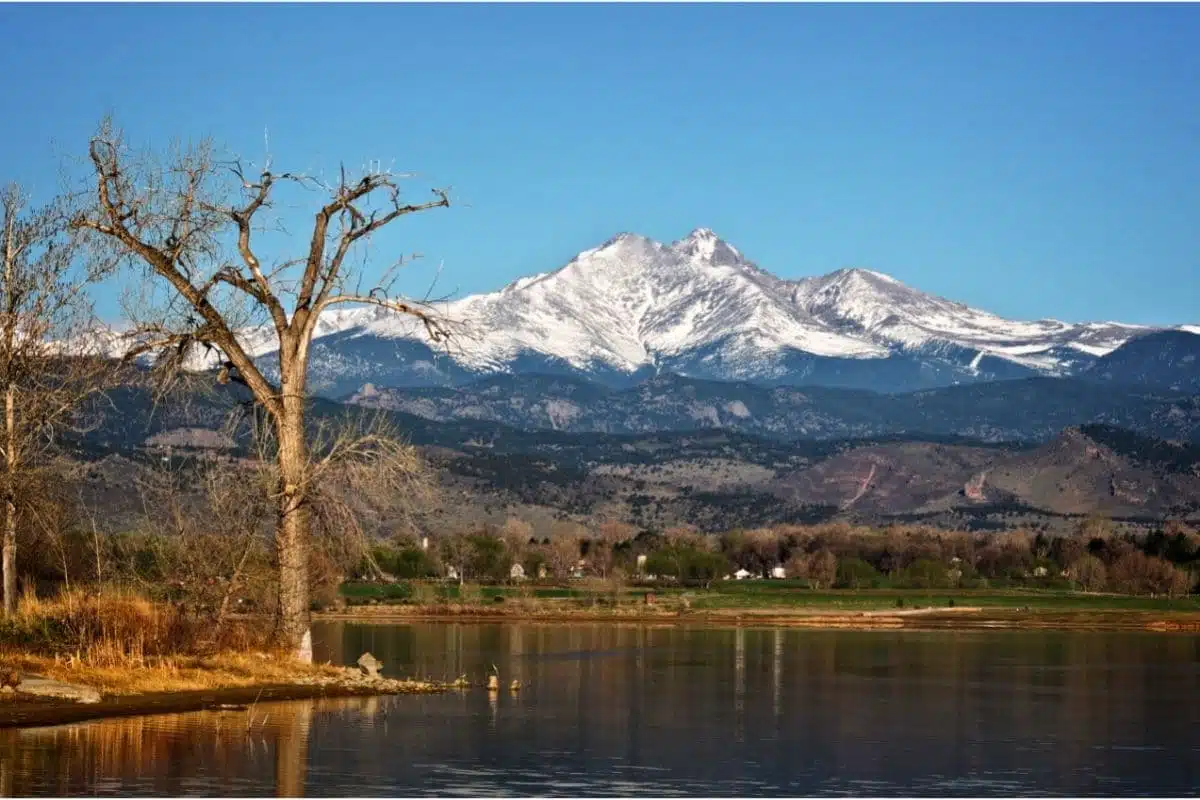 This walk comes with a serious warning. While the sense of achievement is immense once you complete it, only consider this trail if you are an experienced hiker used to altitude and at the peak of fitness.
Prepare in advance, check the weather forecast for clear weather and no thunderstorms hitting and get an early start (many begin at around 3 a.m.). This 15-mile hike takes you more than 5,000 feet upwards, with plenty of rock scrambling and exposure to the elements as you approach the peak.
Long Peaks stands at 14,259 feet, meaning the views are unrivalled across the Rocky Mountain National Park.
Suggested Map: Longs Peak (Keyhole Route)
Best Estes Park Hikes: Practical Tips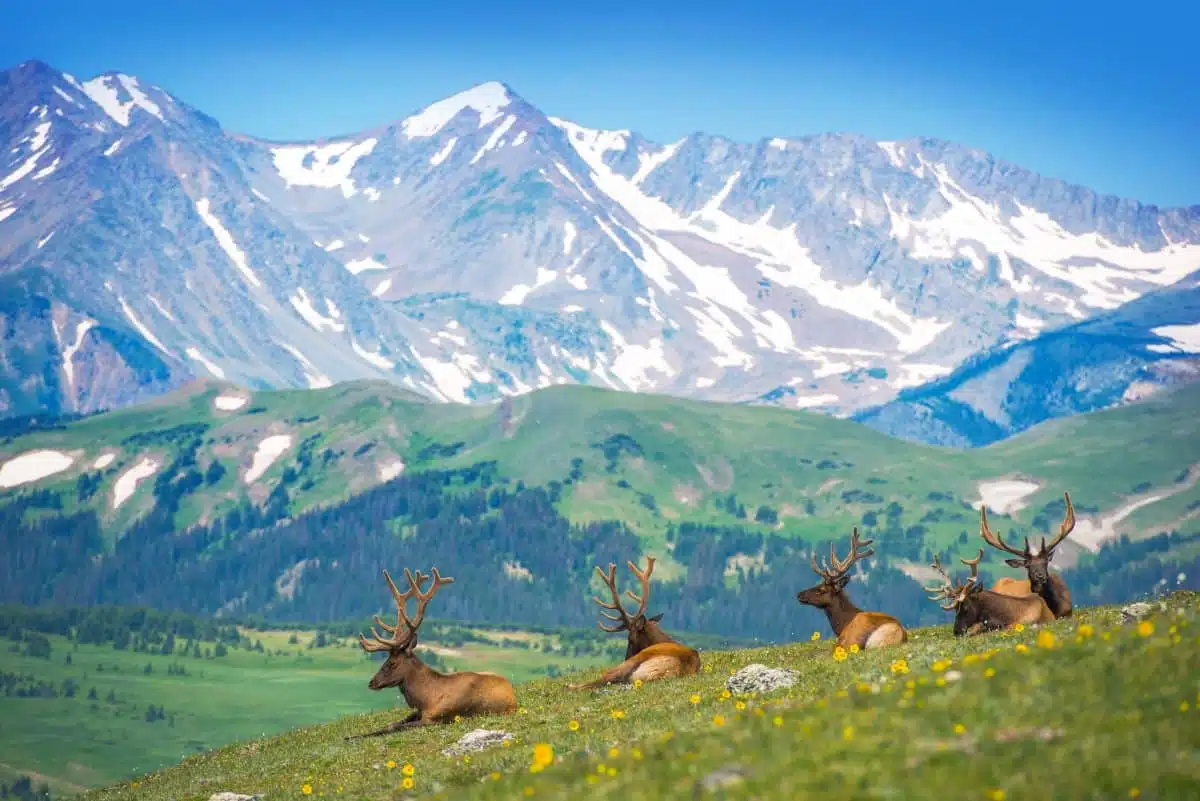 Most trails around Estes Park and the Rocky Mountain National Park contain potentially hazardous sections with steep inclines, uneven rocky terrain, and narrow pathways.
Wear appropriate footwear to help negotiate the tricky terrain – I swear by these waterproof hiking trainers, which are comfortable and help you maintain your footing on all types of ground.
Respect the local terrain. Stick to the marked paths as you hike, take your litter back with you to dispose of properly, and if you've taken a furry friend with you, clean up after them. Many local wildlife freely roam the trails, so clearing up after yourself helps keep them safe.
Beat the crowds and busy times by beginning your trails nice and early. During summer, kicking off your walk before 7 a.m. can pay rich dividends as you walk without crowds and often pick up the best of the views.
Check the weather report in advance of setting off. Thunderstorms are a regular part of summer life in Estes Park, and walking in forests or exposed scenery can prove hazardous.
If you plan to hike during winter, beware of potential avalanches. Many of these trails are prone to landslides and avalanches to read up on avalanche safety before setting off.
Read All Colorado Travel Guides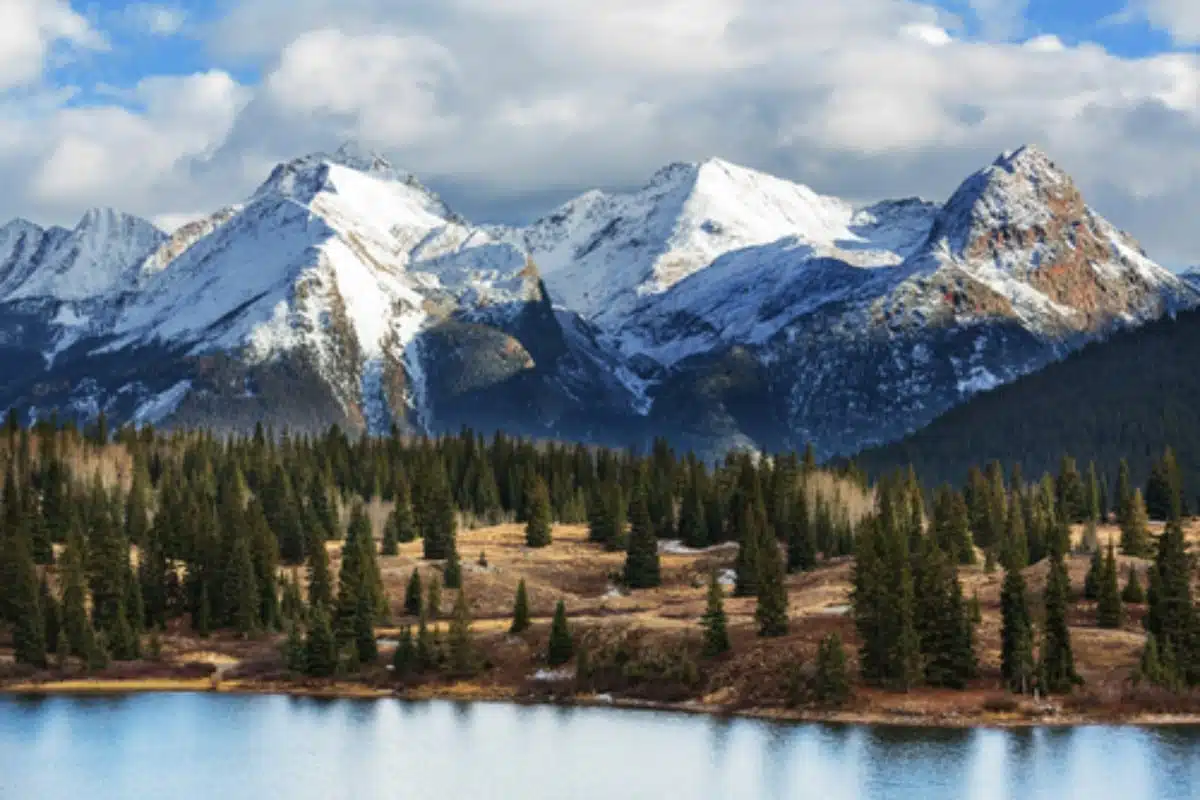 Best Estes Park Hikes: Map
Chosen Your Estes Park Hikes? Now Read These
Love This? Save and Share on Pinterest